Announcing the WINNER of the SCUBA Tank Water Bottle!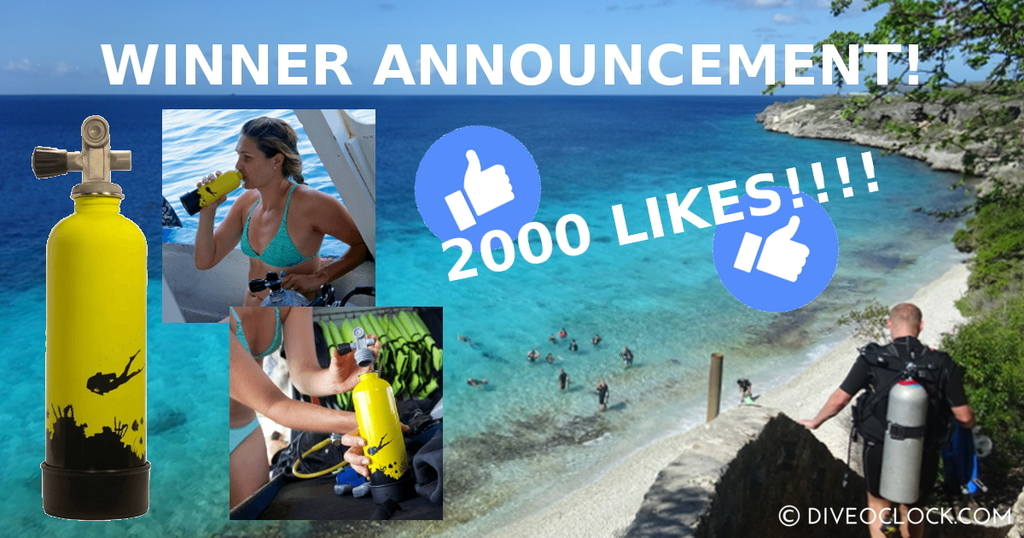 Dive o'clock has reached 2000 Facebook likes!!! As we are really proud to reach this milestone we give away a reusable water bottle in the shape of a dive tank! Find out who the lucky winner is!
Thank you all for participating in the competition and following us on Facebook! Reaching 2000 likes is simply impressive!
We are giving away a reusable water bottle as one of the easy ways to use less plastic, especially single-use plastic.
Learn more: 10 Easy ways to Help Saving the Reef

...And the Winner of the SCUBA tank water bottle is: Janet Bulmer!
Congratulations! The water bottle will be shipped to you as soon as possible! And of course we would love to receive a photo when you use the bottle one a dive trip or such!!!
Happy Bubbles!
Marlies Wolters
Founder
Dive o'clock
"It's dive o'clock somewhere!"
Share this page: