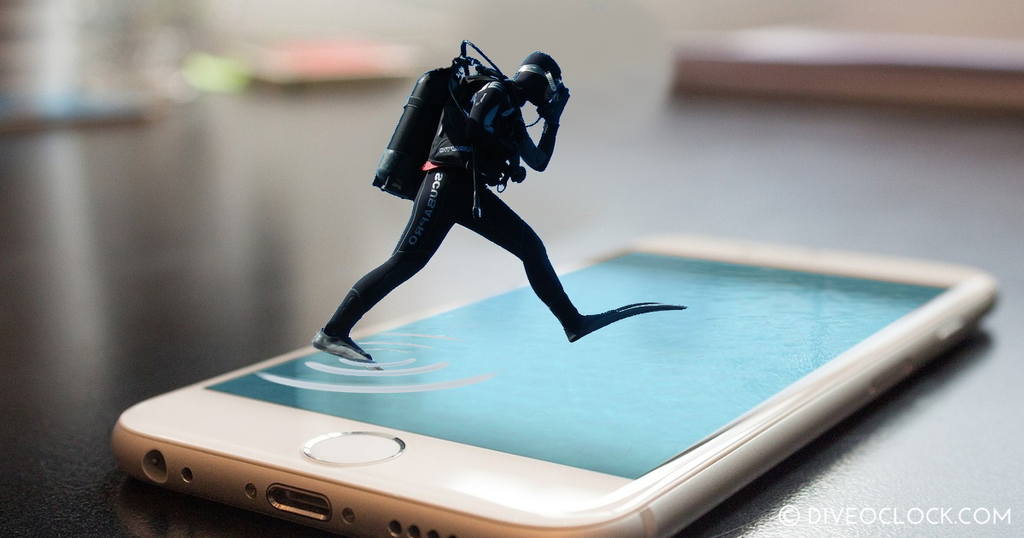 Free Online Dive Education & Fun
Staying at home due to COVID-19? Spend your time useful and learn more about SCUBA diving, marine biology and marine life species from home. We have listed awesome courses, videos and training materials for you to download. From hilarious marine life videos to very serious ecology classes - Pick your favourite. Stay home, stay safe!
Quicklinks:
1. Hilarious True Facts Videos
True Facts by Ze Frank
True Facts About Everything. Science. And Science. Cuz the ocean is weird.
Make sure to watch: 'Frog Fish', 'The Octopus', 'The CuttleFish', 'The Mantis Shrimp', 'The Sea Pig', 'The Angler Fish', 'The Seahorse', 'The Skeleton Shrimp', 'Freaky Nudibranchs', 'The Sand Bubbler Crab', 'Bobbit Worm and Polychaete Pals'.
All True Facts Videos
2. Green Fins Dive Guide e-Course
Green Fins - The Reef-World Foundation
The Green Fins Dive Guide e-Course is a FREE online course designed to help dive professionals reduce the negative impacts of SCUBA diving on the underwater environment and conduct more environmentally friendly dives. The Green Fins Dive Guide e-Course is the only course which teaches dive professionals how to prevent diving-related damage to coral reefs by following the highest environmental standards, as set out by the Green Fins initiative.
Dive guides can take this course - FREE of charge - whether or not their dive operator is a Green Fins member.
Read more about the Green Fins Dive Guide e-Course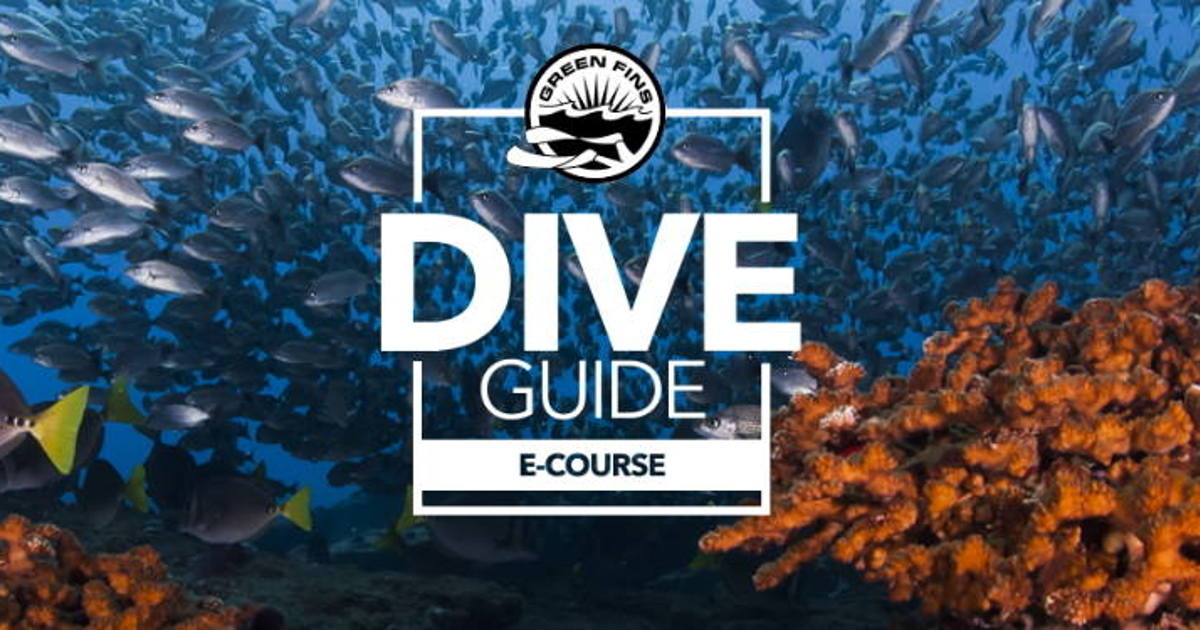 3. Tropical Coastal Ecosystems Course
MOOC / Online Course by the Univerity of Queensland, Australia
'Take the challenge and understand problems and solutions to managing tropical coastal ecosystems. TROPIC101x will introduce you to the incredible plants and animals that create these unique ecosystems. You will go on to explore the challenges these ecosystems are facing such as overfishing, coastal pollution, ocean warming and acidification, then learn about some techniques being used to tackle these problems...The course concludes with an innovative virtual ecology project, where you will have the option to take part in a citizen science project.'
It is FREE to participate, but you need to pay for full access and your certificate.
Tropical Coastal Ecosystems
4. Ocean Education Resources from Google & The Ocean Agency
The Ocean Agency in collaboration with Google Earth
'The Ocean Agency teamed up with Google to create freely available ocean education resources.'
Make sure to watch: 'Searching for Seadragons in Sydney', 'Searching for Sharks in Street View', 'Florida: Dive Capital of the World', 'Underwater Galapagos', 'Underwater Caribbean', 'Coral Reefs', 'Underwater American Samoa' and 'International Year of the Reef Partner: ICRI'.
Underwater Street View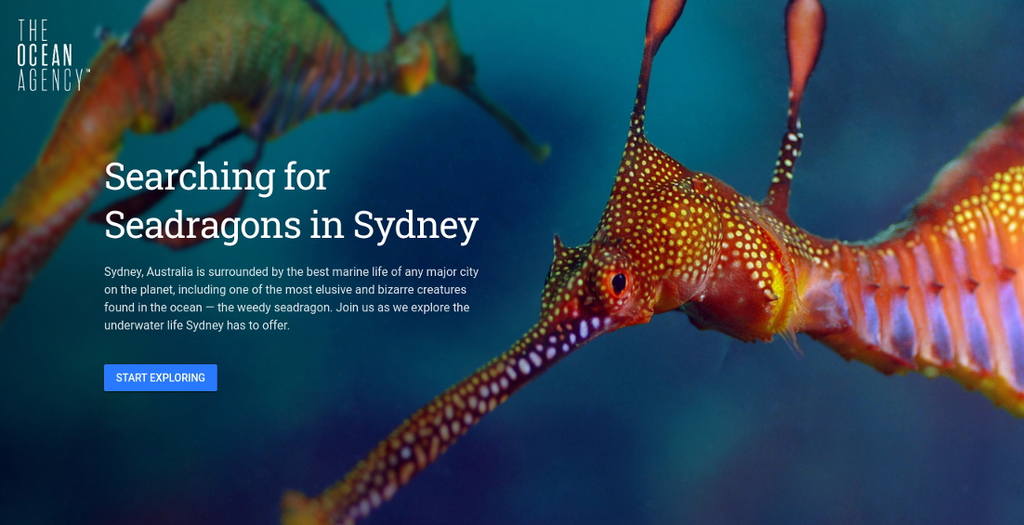 5. SCUBA Quizzes
Dive O'Clock
Do you think you know something about SCUBA diving?! Test your knowledge here and impress your friends!
Make sure to try: 'What Is The Oldest Fish?', 'What Wetsuit Do You Need?', 'How Much Weight Do You Need?', 'Can You Identify these Sea Creatures?', 'What is Decompression Illness?' and 'Do You Know the Beer Fine Rules in Diving?'.
All SCUBA Quizzes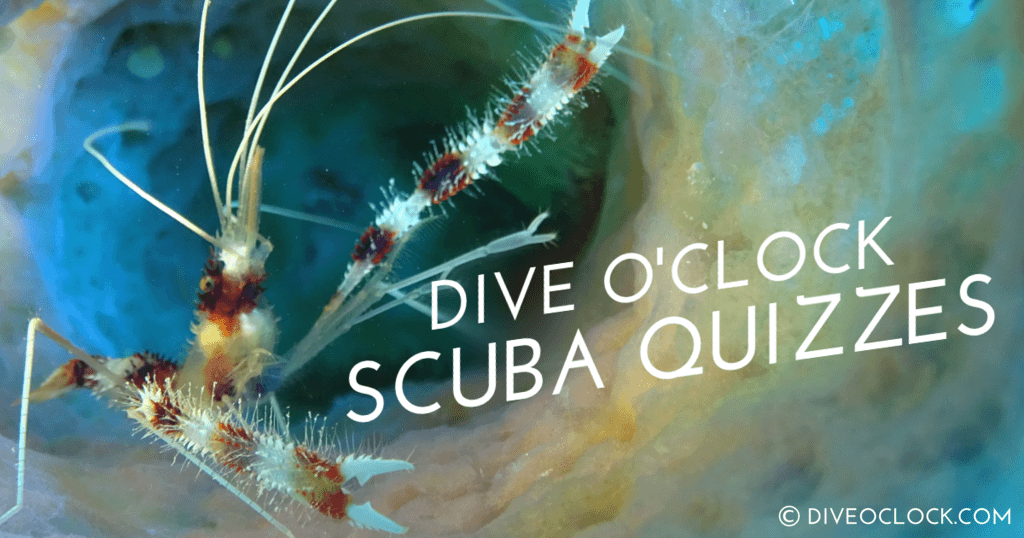 6. 100+ FREe-Learning materials and quizzes by RAID
RAID - Dive Training in a Class of its Own
From non-divers to instructor-trainers, pick your favorite course and enjoy learning more about SCUBA diving.
Ecological Diver * First Aid * Technical Diving * Divemaster * Gas Blender * Ice Diving * Rebreather Diving * and a lot more.
FREe-Learning The Raid Way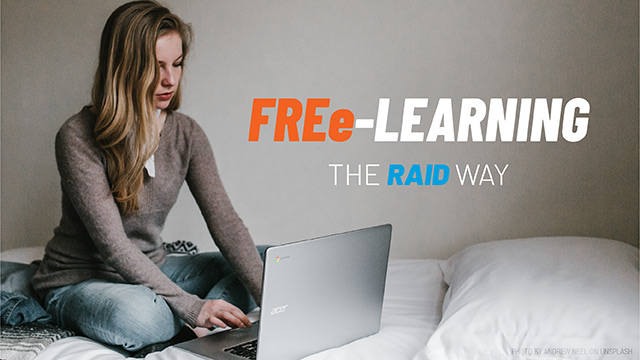 7. Sharks! Global Biodiversity, Biology, and Conservation
MOOC / Online Course by the Cornell University & Univerity of Queensland, Australia
Did you know that you can track some sharks' movements on Twitter? Or that the scales on their skin have influenced the way humans design boats, planes, and even swimsuits? Or that sharks have more senses than humans?
It's FREE to participate, but you need to pay for full access and your certificate.
Tropical Coastal Ecosystems
8. NOAA - Virtual Diving in Marine Sanctuaries
NOAA - National Oceanic and Athmospheric Administration
"Immerse yourself in the ocean and your national marine sanctuaries without getting wet! These virtual reality voyages use 360-degree images to highlight the amazing habitats, animals, and cultural resources you can find in each national marine sanctuary."
Virtual Dives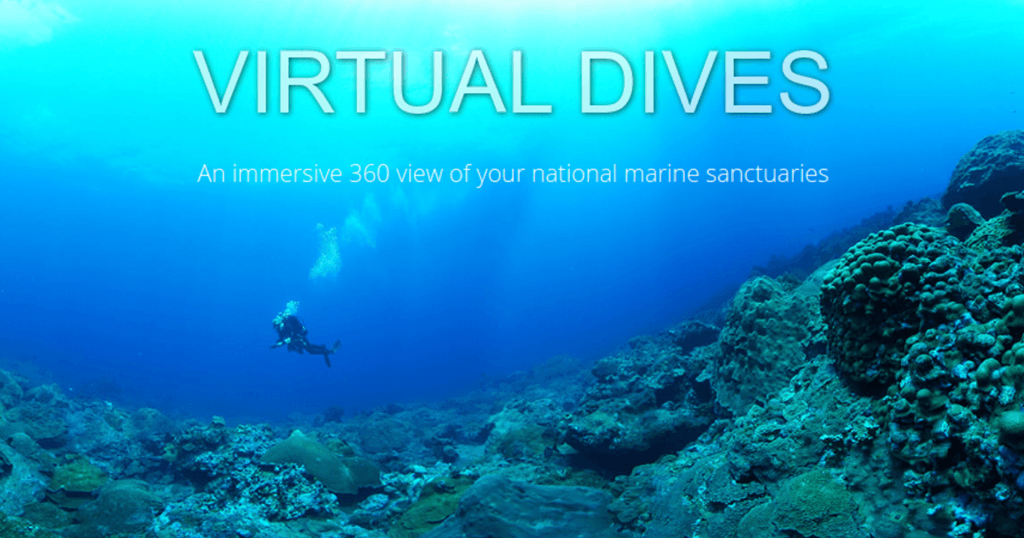 9. MIT Online Courses
Massachusetts Institute of Technology
Oceanography, sustainability, environmental science, climate studies, ecology - Pick your favourite!
MIT OpenCourseWare
10. NASA Citizen Science App
NASA - National Aeronautics and Space Administration
"Join the NASA team by helping us classify coral reefs! Travel the world, make friends with ocean wildlife, and classify real coral by painting in 3D. The classifications you create go directly to NASA and help protect the oceans!"
NASA NeMo-Net App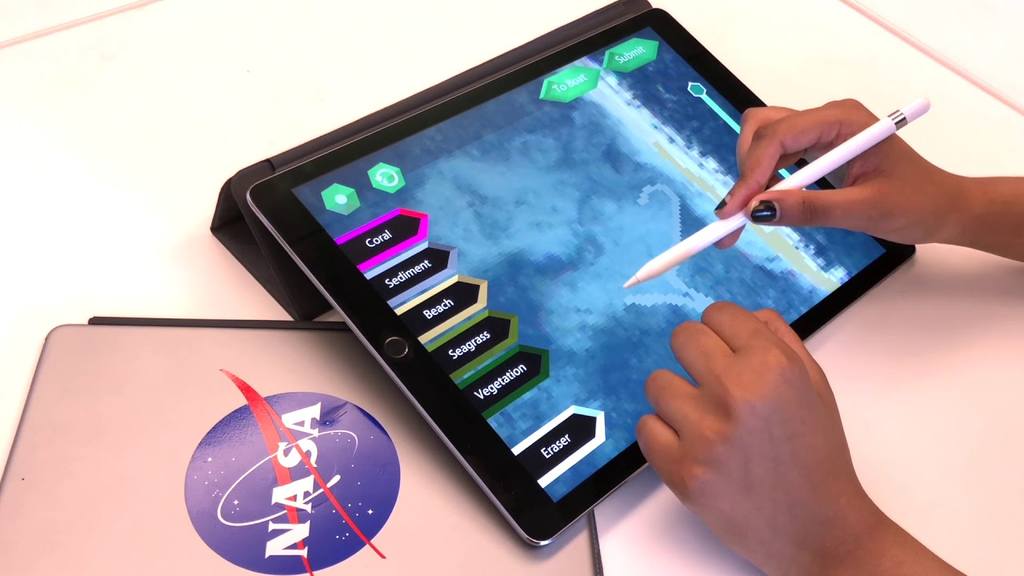 11. Ocean Stories - Live Webinars and Recorded Episodes
Dive Ninja Expeditions
'Ocean Stories is a series of free 'Ted Talk' style presentations and workshops that anyone is welcome attend.'
Have a look at: 'Caribbean Manta Rays: Research & Conservation', 'The Secret Life of Sharks in Costa Rica', 'The Bull Sharks of Cabo Pulmo', 'An Intro to Hammerheads' and 'Freediving Breathing Workshop'.
Ocean Stories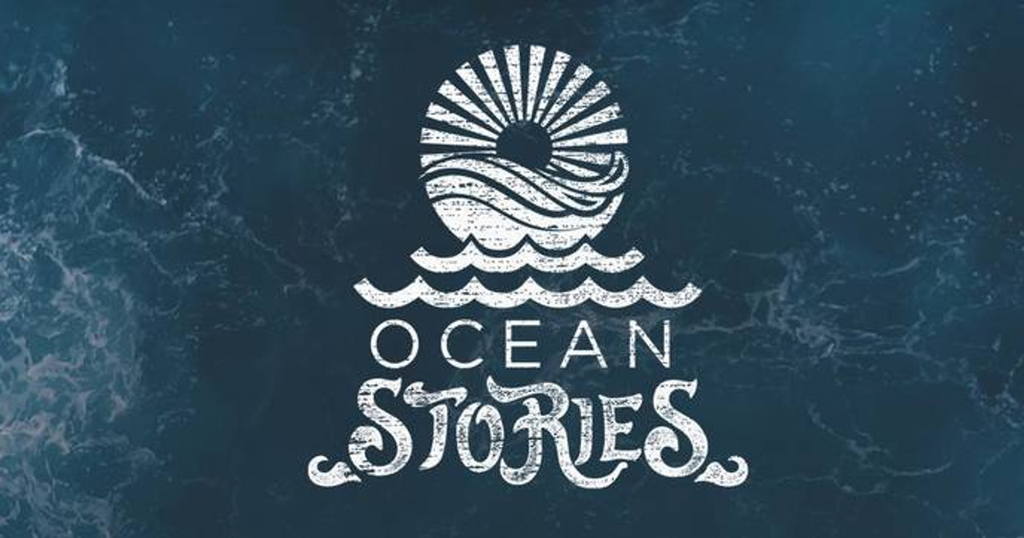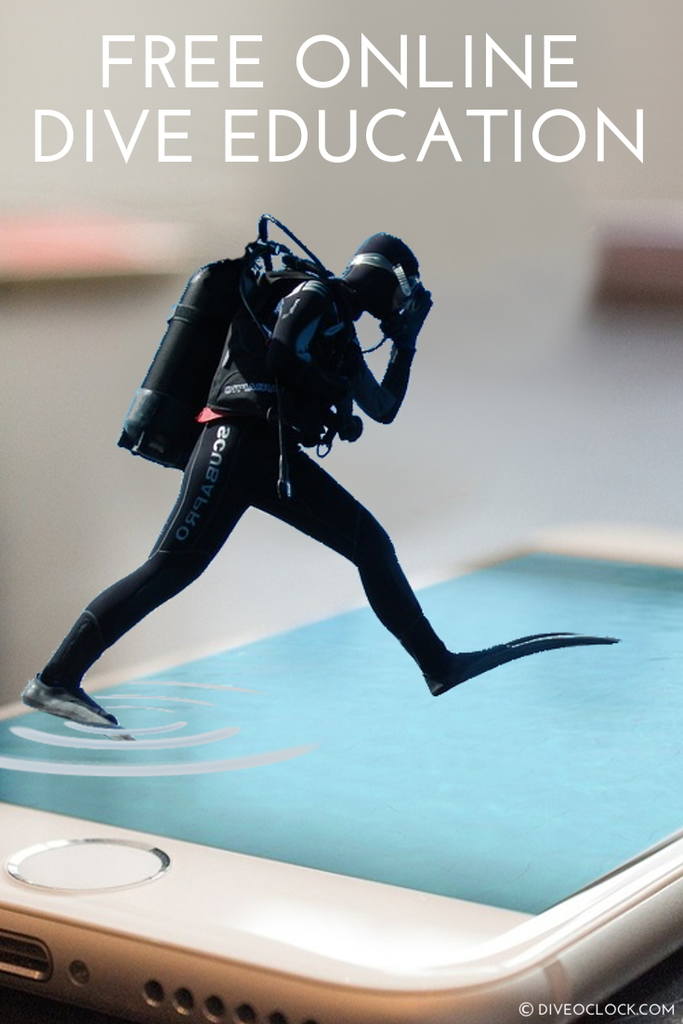 What do you think of these resources? Comment below and share this page with your dive buddies!
Do you know an online course or video that should be in this list? Contact us so we can add it.
If you like this post, hit that like button on our
Facebook page
and stay tuned for more!
Marlies Wolters
Founder of Dive O'Clock "It's dive o'clock somewhere!"

Share this page: