PADI IDC – The Ultimate Guide to Become a Dive Instructor!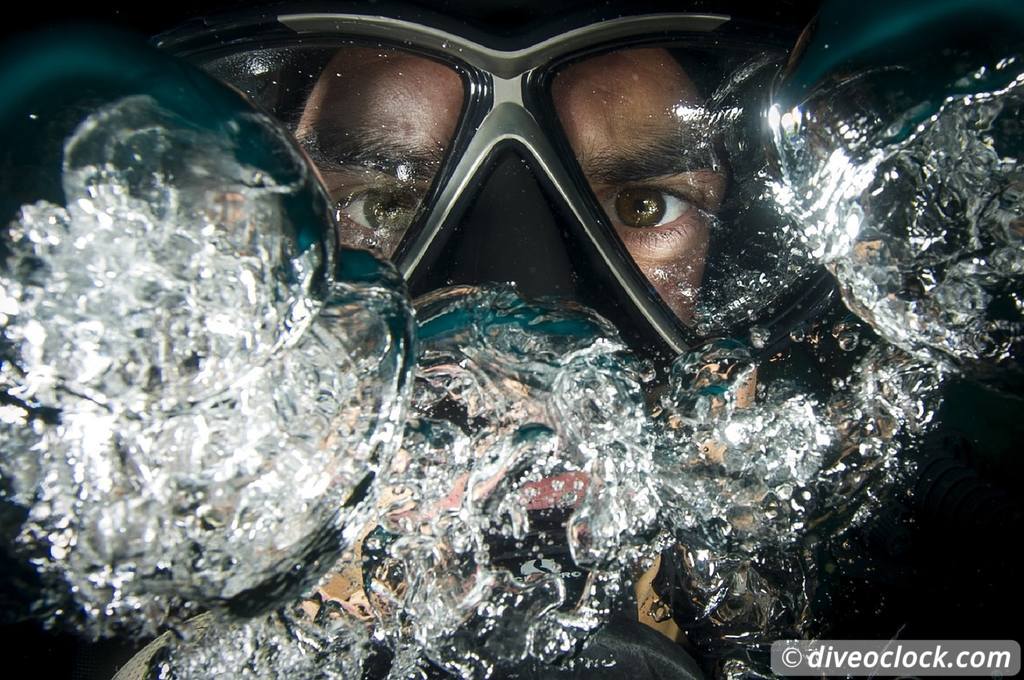 The Ultimate Guide to Become a Dive Instructor!
Are you thinking about becoming a SCUBA dive instructor with PADI? Wondering where to do your do your dive instructor course? Find the best PADI IDC (Instructor Development Course), Course Director, SCUBA diving center and offer for you!
Do you love SCUBA diving so much that you want to take it to a professional level? That is awesome! Now you 'just' need to find the best dive instructor course offer for you! Where to get started as there are many options available? If you are a certified PADI diver you probably consider the PADI course to become a diving instructor, called Instructor Development Course.
There are hundreds of options for you. Not only are you about to invest a lot of money, it also takes up time, maybe you need to spend a full holiday on it or you are quitting your office job to make this dream come true (like I did).
PADI Instructors might recommend their Instructor Development Course, but they have done this course only once (hopefully). SCUBA diving centers and Course Directors (teacher) will try to sell you their PADI course, and that is their business. How to figure out what is the best offer for you? Other than telling you what the best place is to do your Instructor Development Course I will explain you important things to consider when selecting this PADI course. I will give you a tool to narrow-down the best dive instructor course for yourself!
Quick links:
PADI Instructor Development Course Explained
The PADI Instructor Development Course is the course where you learn how to teach SCUBA diving with PADI. Since this is a standard SCUBA diving course, the instructor materials and course flow is more or less the same everywhere around the world.
Most Instructor Development Courses are set up in three parts which are divided again in smaller parts/themes. You start with a preparation course (1-2 days), followed by the actual Instructor Development Course (5-7 days) and you finish with the official PADI exams (2 days). The Instructor Development Course exists again of three parts: Theory in a classroom, skills practising while SCUBA diving, swimming and snorkeling in confined water (swimming pool) and skills practising while SCUBA diving, swimming and snorkeling in open water (ocean / too deep to stand).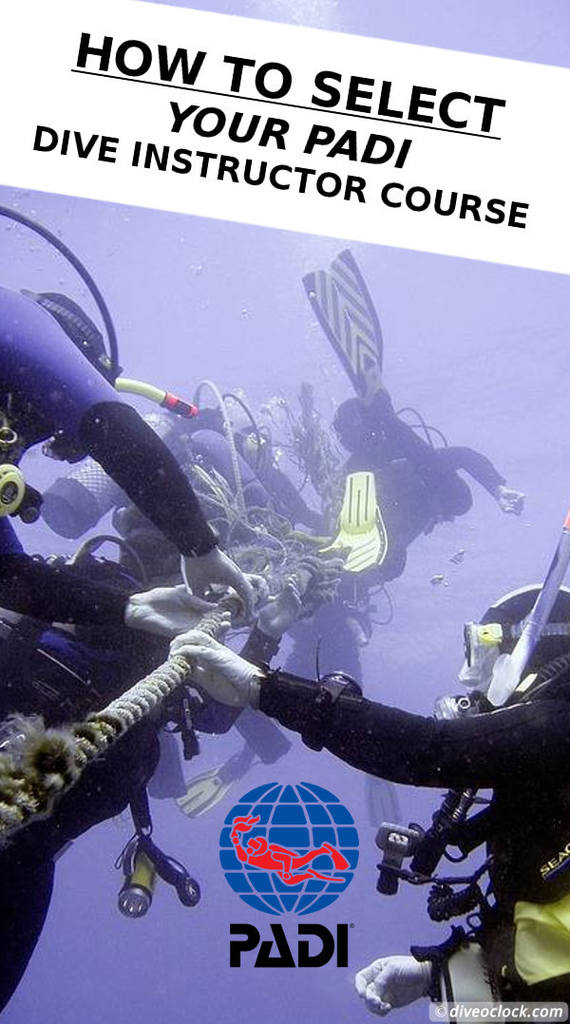 The official exam is called IE (Instructor Examination) which is officially NOT part of the Instructor Development Course. The IE can be at a different location, even in a different country. Also students from different Instructor Development Courses can end up in the same IE. An Examiner from PADI (not your Course Director) will decide if you meet the requirements to be a SCUBA diving instructor. If you pass your exams in the IE you become an OWSI (OPEN WATER SCUBA Instructor) which allows you to teach SCUBA diving up to Divemaster but no SCUBA diving Specialties. As the dive instructor course is really intense and goes on for quite a while you will be really tired. Therefore it is good to make sure you have enough time to relax before and after the dive instructor course.
If the Instructor Development Course is given in one go (without days off) it will take about 2 weeks in total. Quite often there are scheduled days-off or other related SCUBA diving courses in between - like Enriched Air Nitrox or the
EFRI (Emergency First Response Instructor) course
which you need for teaching the PADI RESCUE course.
PADI IDCs are mostly held close before the scheduled exams. You can ask the
PADI Course Directors
in your desired location about the next official exam dates.
The Best Location for Your Dive Instructor Course
Start with thinking about the location you want to do your PADI IDC. For the classroom it does not really matter where in the world you are, but for the swimming pool and open water sessions you might prefer a warmer climate. Are you going to teach SCUBA diving in cold water with visibility less than 10 meters or thinking about teaching SCUBA diving in the tropics? It might be better to learn
teaching SCUBA diving with similar conditions
. During your PADI IDC you probably do not have a lot of time off since you will be studying and preparing a lot for days to follow (expect long days!). Where would you like to do that? At home? On a tropical beach?
When I was selecting my Instructor Development Course I wanted to do it in the tropics, with beautiful colorful reefs and plenty of fish around. Compared to doing my PADI IDC in the Netherlands, it was even
cheaper to fly out and stay in a budget accommodation
than to stay at home where I had to rent an accommodation as well since the courses where not given close enough to my home town. Living costs were cheaper and wearing a shorty in the tropics instead of a dry suit in The Netherlands was also more appealing to me...
Getting to Know Potential Course Directors for your PADI Course
Other than just finishing the PADI course as soon as possible you probably want to
get the most out it
. At least that is what I wanted since I saved-up money for a long time. An enthusiastic PADI course teacher with a lot of first-hand experience can make a huge difference. Some Course Directors work permanently in one dive center, others travel around and work with different dive centers to teach this PADI course, sometimes even in different countries. Think about
language differences/barriers and ask for average group sizes
. Do you prefer a small intense course or a bigger group to learn more from others?
Spend time on the websites of the potential dive centers and Course Directors and send an email to ask the things you would like to know. Think about asking
how often
they teach PADI IDCs,
for how long
they have been teaching, references of (RECENT!) previous students, etc. Ask about potential accommodations that suit your budget and check how you can get around with local transport. Think about
your previous SCUBA dive instructors
, what did you like most about their way of teaching? Also know what kind of learner you are, do you need direct military-style assignments or do you like an approach with more freedom and self-thinking?
Are you getting a standard copy-paste list or a personal note and additional info with that? Are all your questions answered or just the ones regarding the PADI course? Do you get a fast reply, etc. Find out who replies the way you want him/her to reply.
You do not want to end up in a PADI course for weeks with a teacher that does not match your learning needs.

Compare PADI IDC Prices and SCUBA Diving Course Packages
To be honest, this is a SCUBA diving course that is going to
cost you a few thousand US dollars
in total so it is important to make the right decision! The price you pay for the PADI IDC itself varies but it probably around $700-1500. This part of the money goes to the SCUBA diving center / Course Director. Prices vary due to location, swimming pool and classroom rental, teaching materials, provided food and drinks, salaries of the people involved, etc. The rest, most of the money, goes to PADI when you are paying for the PADI course materials (books, etc), examination and application fees.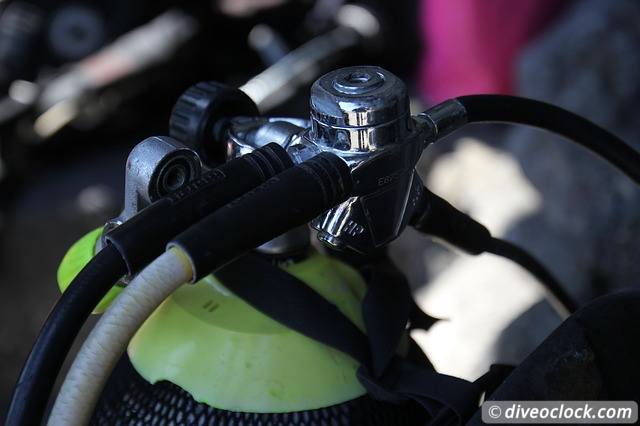 Compare PADI Dive Instructor Courses!
Some
PADI IDC packages courses
come with 'FREE' courses while others give you a number of free fun dives, free re-take of the IE (pass guaranty), free accommodation, unlimited house reef dives, etc. Many dive centers offer packages like the
Silver/Gold/Platinum
or Basic/Premium/Elite options. Sometimes the difference between those PADI course packages is that the PADI IDC materials are included (that you need to purchase anyway!) sometimes you get extras like other PADI courses, T-shirts and discounts (things that can be really nice but are not necessary for your PADI IDC), compare this carefully if you are on a tight budget.
If you are
comparing PADI IDC offers
in different countries you are likely to compare with different currencies and also different costs of living and the price to get there! If you are looking for the lowest price, as mentioned before,
it might be cheaper to fly somewhere for your PADI IDC then to do it close to home
.
The length of the Instructor Development Course can vary.
Are you a slow learner?
Choose a Instructor Development Course that takes a few days longer or with days in between or ask if there is time for extra lessons if you can not catch-up. Have you done your Divemaster PADI course years ago and
no guiding experience
in between? You might want to schedule in some extra time to brush up your theory and maybe even your demonstrating SCUBA diving skills in the pool.
Would you prefer a big and busy PADI IDC center with many experienced PADI PRO's around and a lot PADI courses going on or a more personal set-up at a slower pace? All is possible!
PADI IDC Internship in Exchange for Work - Dive Instructor Internship
There are SCUBA diving centers and Course Directors that offer the PADI IDC FREE in exchange for work, as a dive instructor internship. Often this is not completely free, you still need to pay for the IE and PADI Course materials. As mentioned above, the actual IDC-part (money that goes to the SCUBA diving center / Course Director) can be less than half of your total costs... so don't get your hopes up too soon.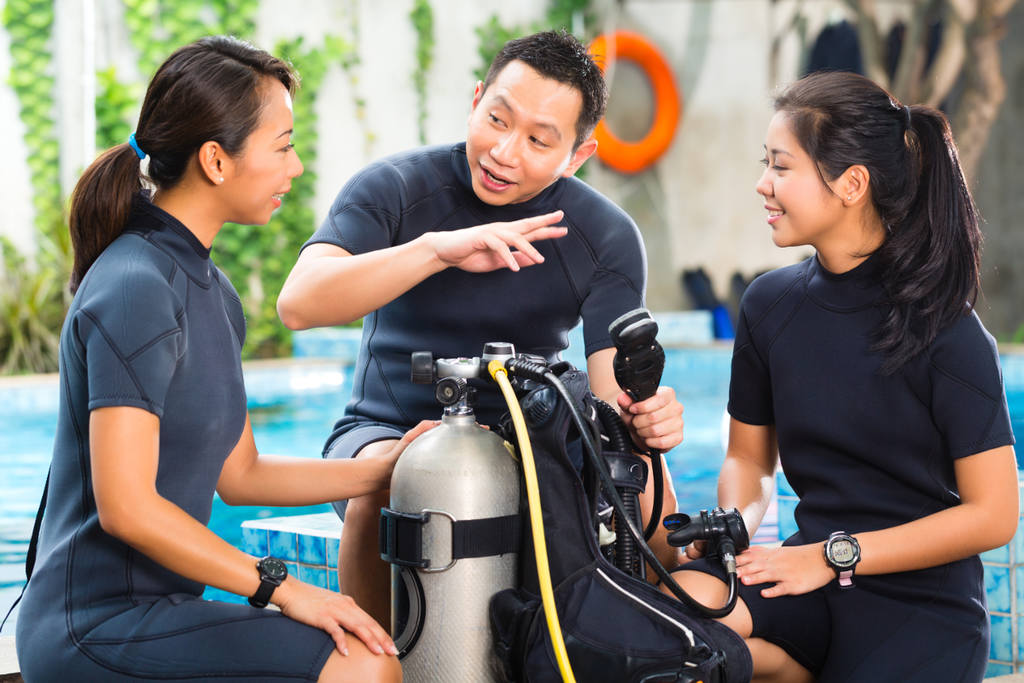 Would a Dive Instructor Internship be Worth it for You?
One of the most important things with free dive courses in exchange for work is that you agree on the details and deadlines beforehand. Agree on things like the duration of your 'free' work period and the date of your PADI IDC and exams.
Calculate if it is cheaper to pay for the course and start earning the investment back straight after certification or investing money for months (you still need a place to stay, food, dive gear, insurances, etc.) and postponing that first dive instructor salary. However, if you find a good deal for an internship to do your PADI IDC for free, make sure to have a contract with the dive center to be clear on both sides about what to expect!
You can search for dive instructor internships here.
PADI Instructor Development Courses Compared
We are proud to have a search engine to compare dive professional courses on many of the important things mentioned above. This way you can narrow-down the BEST PADI Course for you and contact the Course Directors directly for more information!
Search and compare dive instructor courses and find the best offer for you! You can select specific countries, languages and starting months. Also you can see what dive center offers internships, a house reef (easier for extra dives and often saving a lot of time) and if you are into marine conservation you can check environmental / marine biology courses on-sight. There are hundreds of courses starting this year, with this ultimate guide to become a dive instructor we hope to connect you with the best option for your needs and budget. Start comparing now:
Are you thinking of doing your PADI IDC in the near future? Do you have more questions about doing this PADI course? Let me know and I will get back to you or link you to a Course director. Make sure to join our
Facebook group
as well! Here you can find last minute offers for these PADI courses, videos and related articles.
If you like this post, hit that like button on our
Facebook page
and stay tuned for more!
Marlies Wolters
Founder of Dive O'Clock "It's dive o'clock somewhere!"
In case you want to share your PRO course offers,
sign-up here
.

Share this page: