10 Reasons Why You Should Keep Logging Your Dives!
If you are thinking about buying a (new) logbook, creating your own or even if you are considering to stop logging your dives - read this first!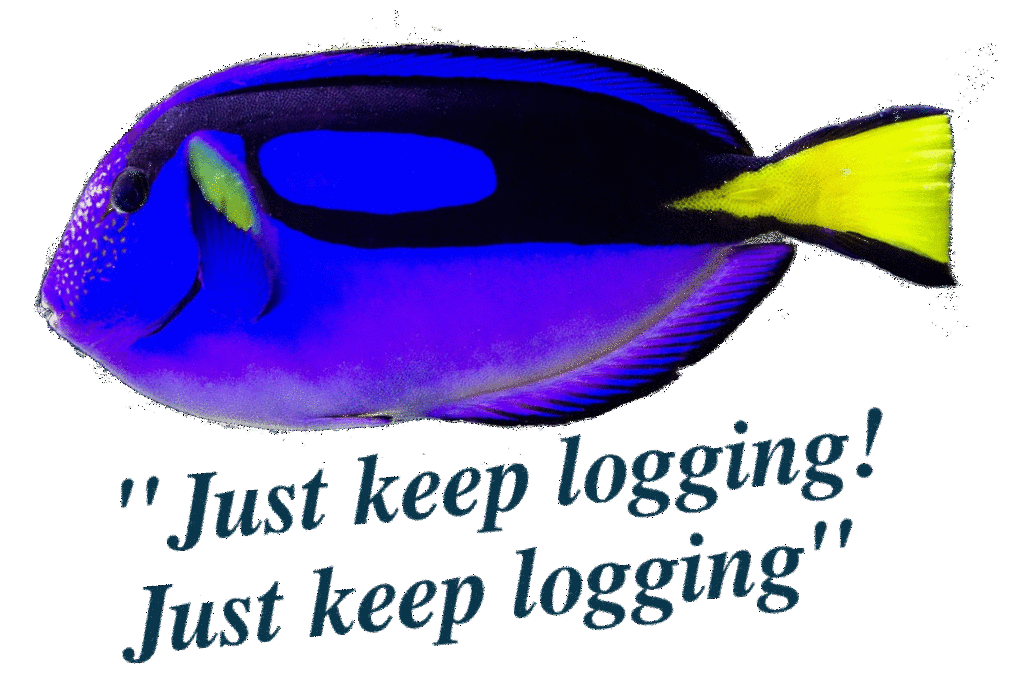 Logging your dives is not only something you have (hopefully) learned from your dive instructor as a must do - it is something you want to do as well! It is fun, a great way to keep track of your previous dives and it provides useful information you might need for your dive adventures to come!
There are many dive logbooks available, online as well as hardcopy/paper versions and you can create your own logbook as well. Although most of the logbooks on sale give partly fill-out forms for writing down basic information such as dive site name, number, depth and bottom time, each logbook is a bit different.
1. To proof your dive experience!
Especially for new divers a logbook is an important tool to show proof of dive experience. Even though this does not say everything, your written experience can influence the way the dive center will organize your course or dive trip. This way it is as safe and as much fun for everybody as possible.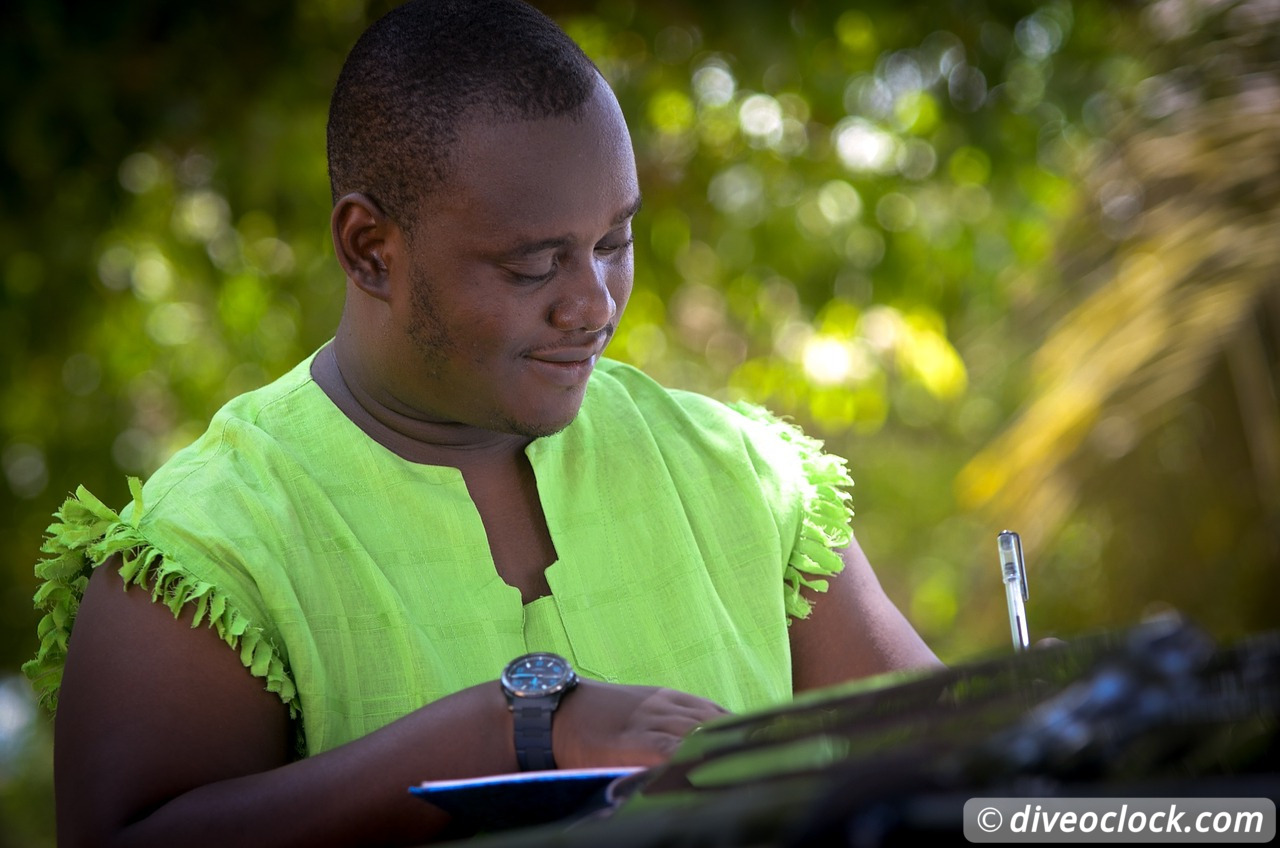 In some places, around the Red Sea for example, you often NEED to show your logbook and proof of a specific number of dives before you can go on a certain boat trip or to a challenging dive site. This is a safety precaution. Always bring your logbook on your holiday! If you are thinking about another dive course you might need a specific number of (specific) dives before you can enroll. During courses you probably need to be signed off by an instructor for those dives as well.
2. For how much weight you need!
How much weight do you need for your next dive? This depends on various things (check your knowledge
here
). One of the easiest things to do is to write down how much weight you used after each dive. That way you can look up the number and adjust it to the circumstances. This only works in combination with writing down your wetsuit details (long/short/thickness) and things like salt/fresh water and type of tank as well. Since you are likely to use less weight when you gain more dive experience it is quite cool to see your progress as well! The opposite often happens with wetsuit usage. If you dive a lot, especially in a short period, you are more likely to wear a thicker wetsuit to keep you warm... weights go up again...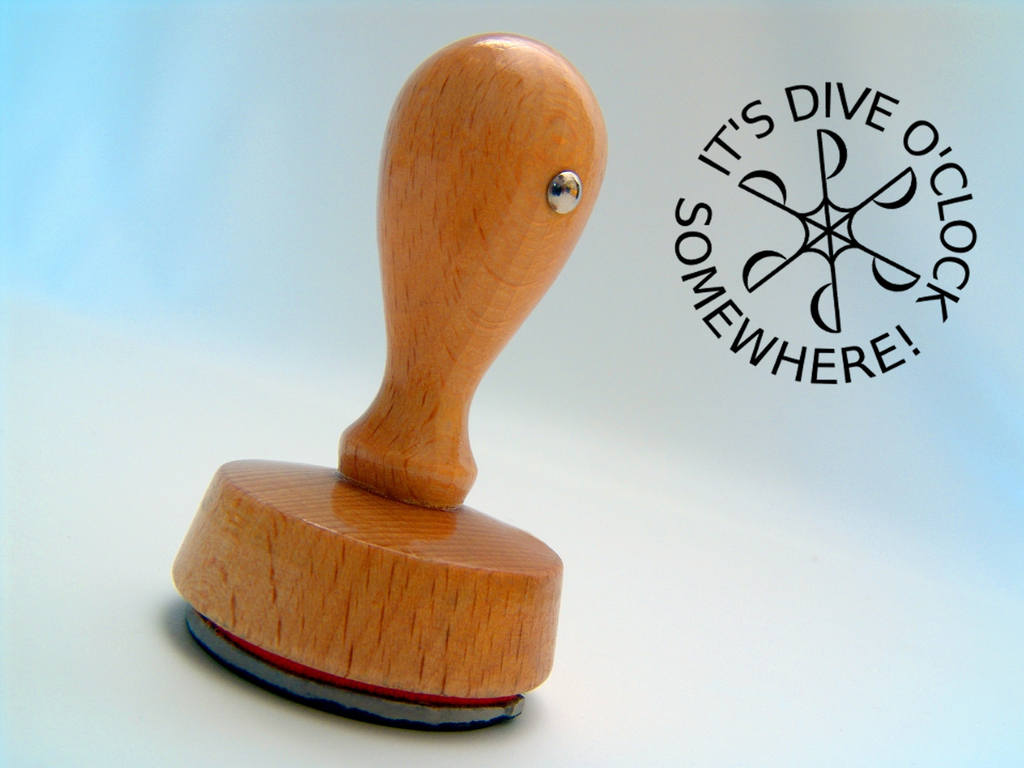 Create an impressive stamp collection!
3. To collect the most impressive stamps & stickers!
This part I really love and I know a lot of divers do too! It is like collecting stamps in your passport, the more the better and people are interested in your collection! The perfect way to start a conversation with a new buddy! I got my own first stamp after my Open Water certification and I bought stickers, postcards and fish slates on every holiday making my first logbook looking like a work of art - a colorful handcraft album. If you log digital, which is more and more common and easy for calculating averages and progress (Excel), it is still fun to collect the stamps on a piece of paper or a little notebook you carry around. (or maybe it's just a girls thing :))
4. To write down your dive adventures!
How was the dive? What funny or scary things happened? Once I almost got hit by a huge (tourist) submarine underwater in Padangbai, Bali. Apparently he had his own path underwater and did not intend to move around us divers. Since this was not part of the dive briefing I was shocked before I had to laugh so hard my mask completely filled up with water. Every time I see this in my logbook I still have to laugh.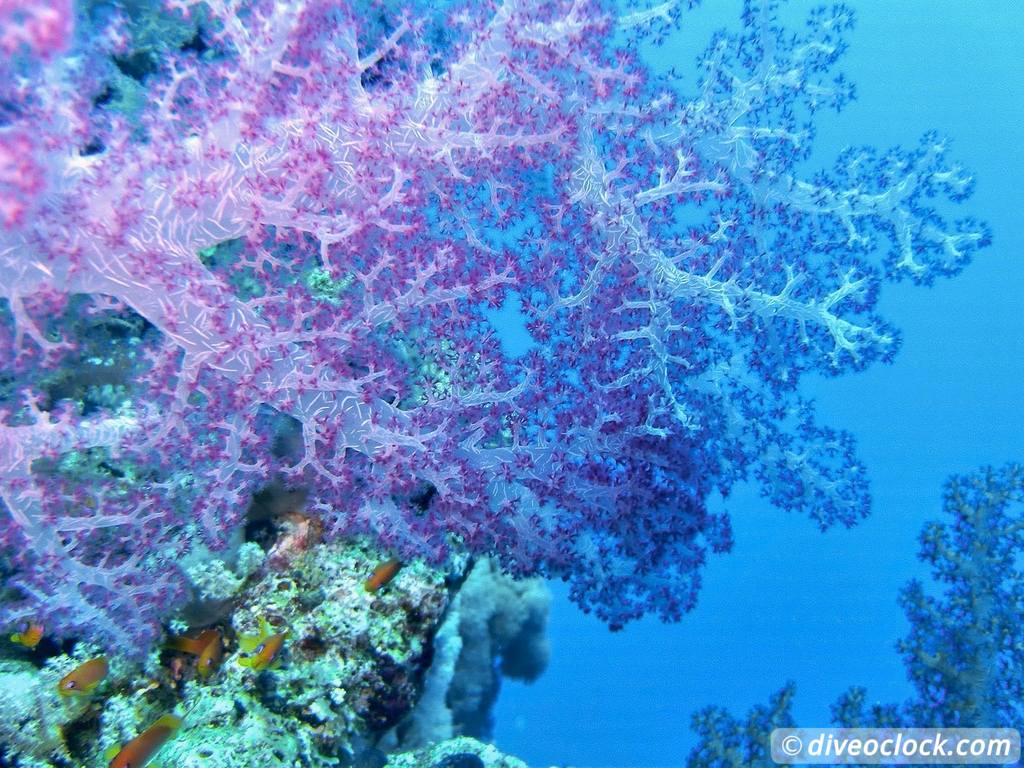 5. To remember specific dive site information!
In The Netherlands as well as abroad I have been diving the same dive sites many times, just for fun. It is great to go back after a while and see the changes but you often forget a lot of what is down there as well. Even when teaching and diving one specific dive spot about hundred times it is nice to say hello to the same fish, give him a name and see slow changes in the reef. If you have written down some specific information in your logbook this can help when you go back to that same place. Was there an interesting rock full of life at a certain dept? Nothing interesting below 15 meters? Write it down for the next time!
6. For preparing equipment and personal things for the next dive!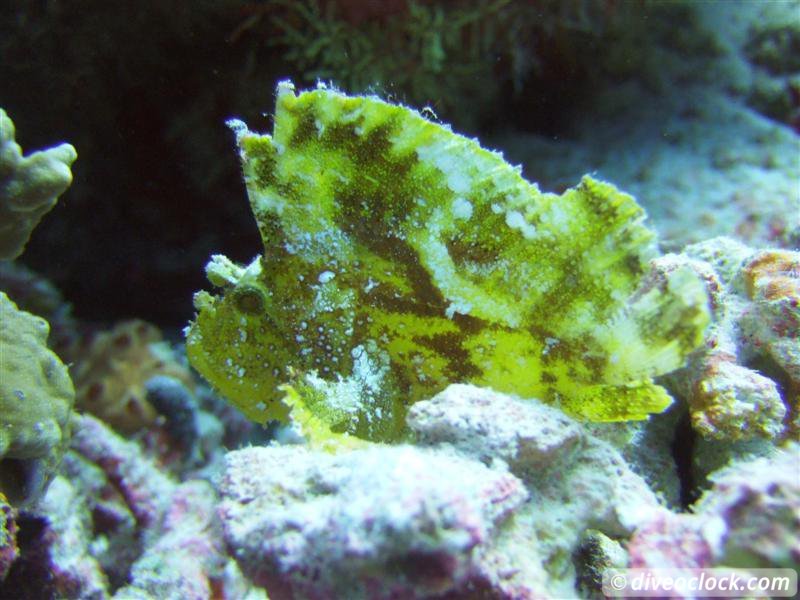 Leaf fish spotted? Write it down!
Was the entry/exit difficult because of slippery rocks? Big changes in high/low tide? Very cold water? No changing facilities or toilets around? Tank filling station? Restaurant? Dive shop nearby in case you forgot something or your mask strap broke? Boat ride very long and windy? Write it down! The next time you can bring a baseball cap, extra towel, spare parts, a full tank, a thicker wetsuit, etc.
7. For fish and marine life identification!
What fish did you see? How many? What new fish or nudibranch have you seen? Try to remember the body structure, fins, colors, size and dept. After the dive find out what kind of fish you saw by asking around or looking at the fish books available. This is a way to learn something from every dive. Taking photos underwater makes this a lot easier. A useful Facebook group for fish and marine life ID is "ID Please (Marine Creature Identification)". Did you not see any fish? Nothing interesting? Write it down as well.
8. To become a better diver!
You can learn something from everybody! It does not take a dive guide, dive master or instructor to give you useful tips. You do not even need a more experienced buddy to improve your diving. Just ask your buddy some feedback after the dive and write it down. Stay a bit closer, swim a bit faster, take less photos, anything. Even if you are very experienced - be open to advice, ideas and suggestions. There is always something you can learn. Even if you disagree (being a 'good diver') write things down and read it again after a while...
9. To remember your buddies!
It is nice to write down who was your buddy. You can write down new contact details and of course, also the things you like / did not like about him / her as a buddy - for the next dive. Was it your first dive with a group or with three people? What did you think of this type of diving? Along the way and on many dive holidays I met lovely people with who I stayed in contact with over Facebook, it is great and a perfect way to share information about dive destinations around the world!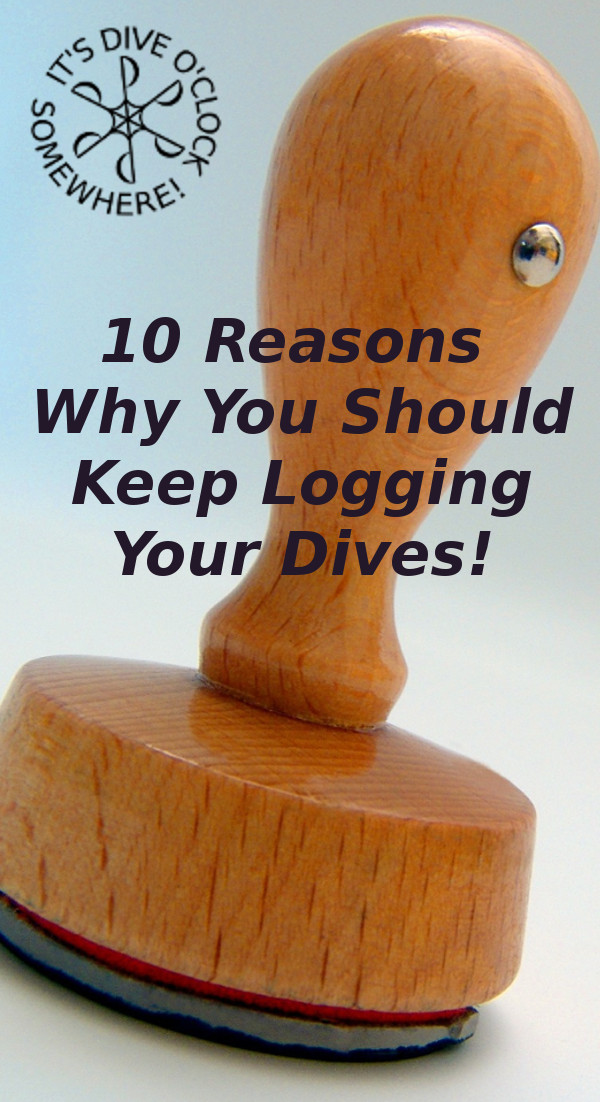 10. To keep track of equipment servicing needs!
If you have your own dive equipment, a regulator or dive tank for example you want it to be serviced when needed. Use a page in the front or end of your logbook to write down service data and when it needs the next. This way you always have it handy and you can count the dives in between services easily!
Do you have other reasons to keep logging? Please share them below!
If you like this post, hit that like button on our
Facebook page
and stay tuned for more!
Marlies Wolters
Founder of Dive O'Clock "It's dive o'clock somewhere!"

Share this page: