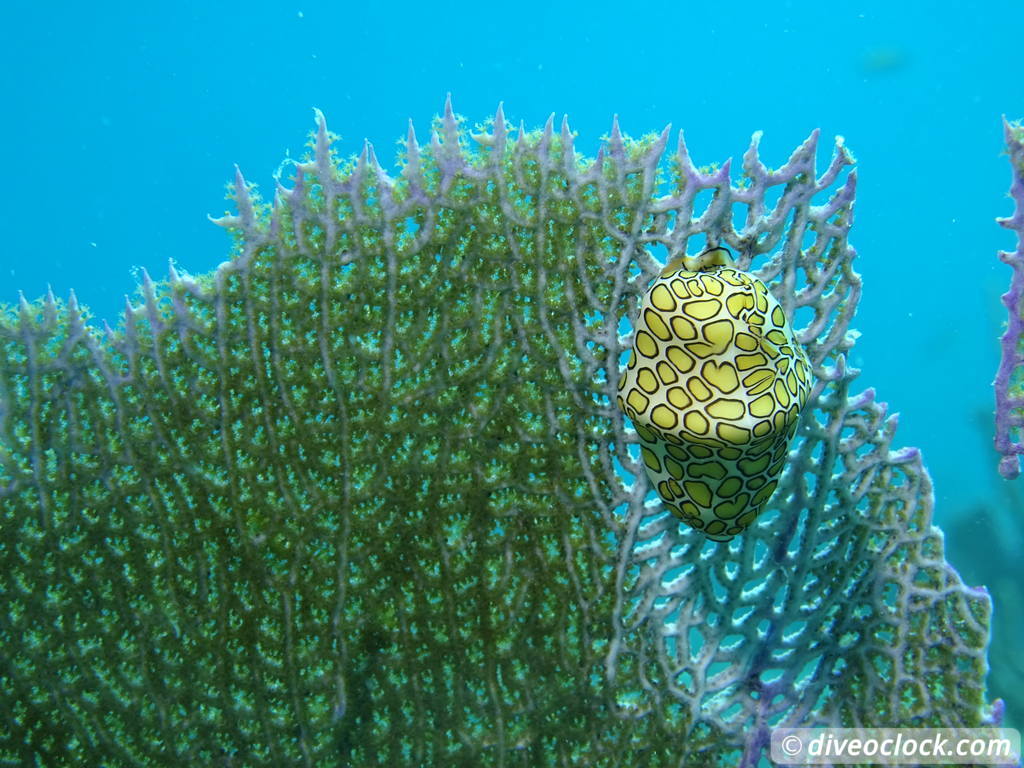 Flamingo Tongue found in the Florida Keys
Florida Keys - Selecting The Best Dive Area (USA)
The Florida Keys offer a beautiful landscape of islands connected like a pearl necklace by a highway. The water is blue, the weather is hot and you will find at least 50 dive shops between Key Largo and Key West. Find out where to dive, what to see and how much it costs.
Around the Keys there are many ship wrecks. There is even a special program to dive them all called the 'Official Florida Keys Wreck Trek'. You can buy a map or even a logbook to collect the stamps of the wrecks you have been to. Spiegel Grove (155 meter), Maine and the Thunderbolt are probably among the most favorite wrecks. Since we do not like wrecks I tried to figure out which company would do a REEF only 2-tank dive.
How much does diving in the Florida Keys cost?
Prices seem to be really unclear around the States. You can find a price for the boat trip, sometimes with tanks and weights - sometimes without. For a DIN-adapter, Nitrox or renting a computer you might not be surprised paying extra but do not expect fins and masks included in your full-set SCUBA rental. Also you can expect fuel surcharges for specific dive sites. Tax is sometimes included, gratuity is not and this is a different game in itself (10-25% might be good). There is NO way to figure things out on the individual websites, so call or send an email to everybody. We figured out it is going to cost you at least $150 for 2 boat dives if you need to rent a full set and wetsuit. You better check those things beforehand.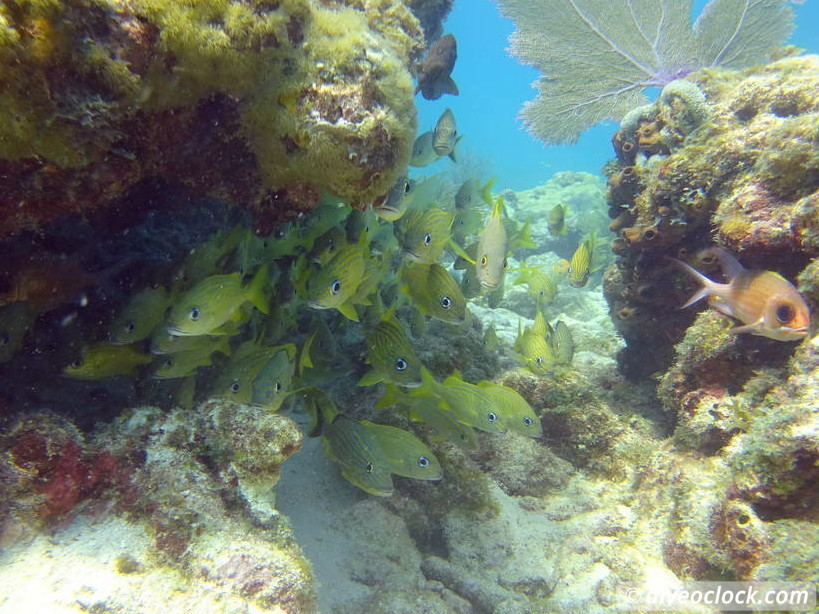 Marine life in the Florida Keys
Where to dive in the Florida Keys!
Other than the type of dives (wrecks/reef/combination) and price you want to check the area. Well, I am certainly not an expert in diving the Florida Keys but I did some research about the area to figure out where would be the best dive spot for coral reef diving in the Florida Keys. In short: Marathon Key for reef. Key West as well as Key Largo offer less interesting reef structures and variety of fishes and sharks. We were there in October and due to less visibility we could not go to our researched favorite spot in Marathon Key: Sombrero Reef. We went diving with Abyss Dive Center on Marathon Key because of four reasons: Full response to the questions we sent (instead of copy-paste information and missing half the questions), available space on the boat for 2-tank reef dives, 60 minutes dive time and last but not least the total price.
| | |
| --- | --- |
| Country | USA |
| Dive area name | Marathon Key, Florida Keys, USA |
| Dive center | Abyss Dive Center |
| Famous for | Wrecks and best coral reefs of the USA! |
| Price | 2-tank boat dive (no guide) about $125,- including gear rental (no wetsuit) |
| Hotel recommendation | Westwinds Inn |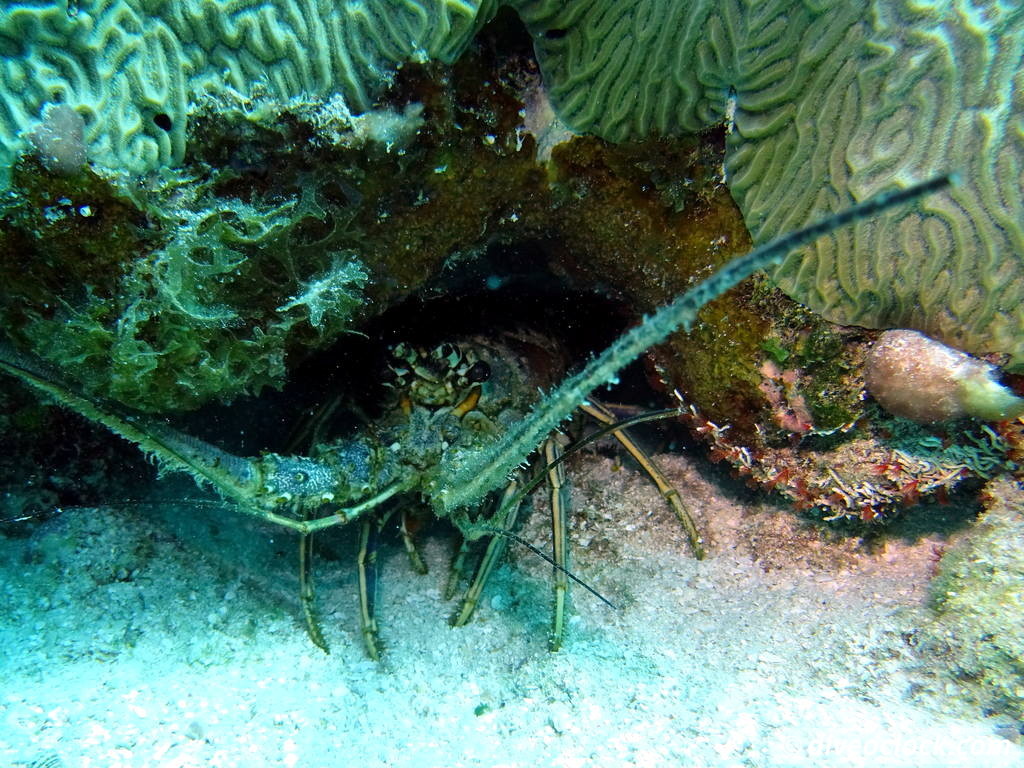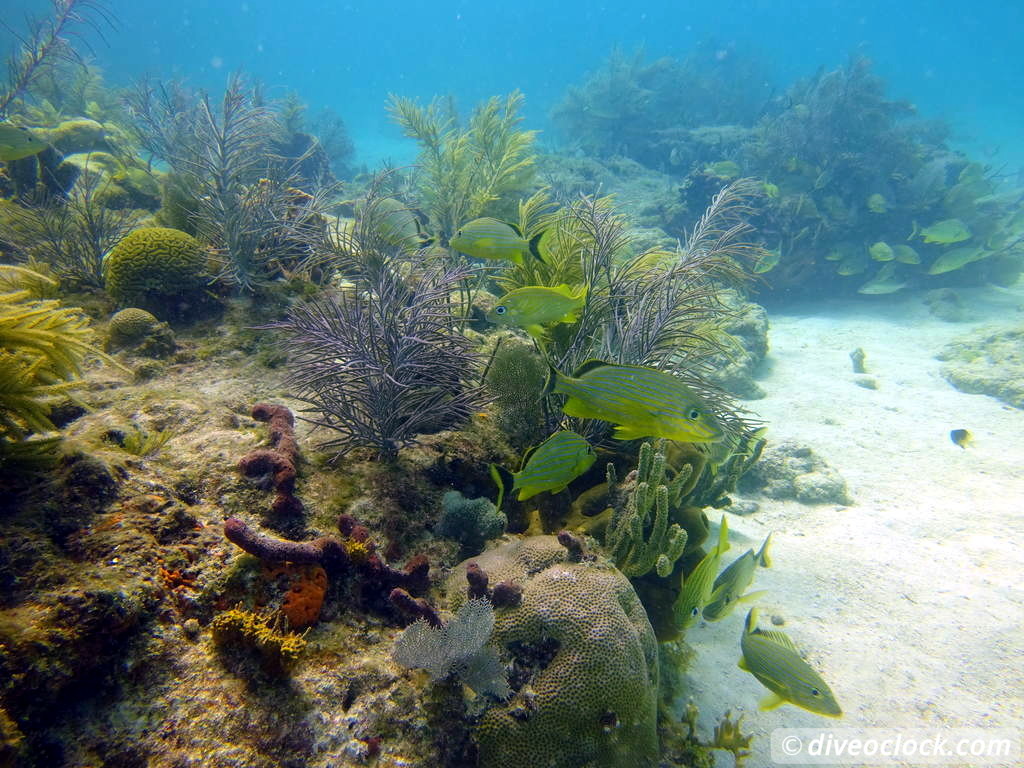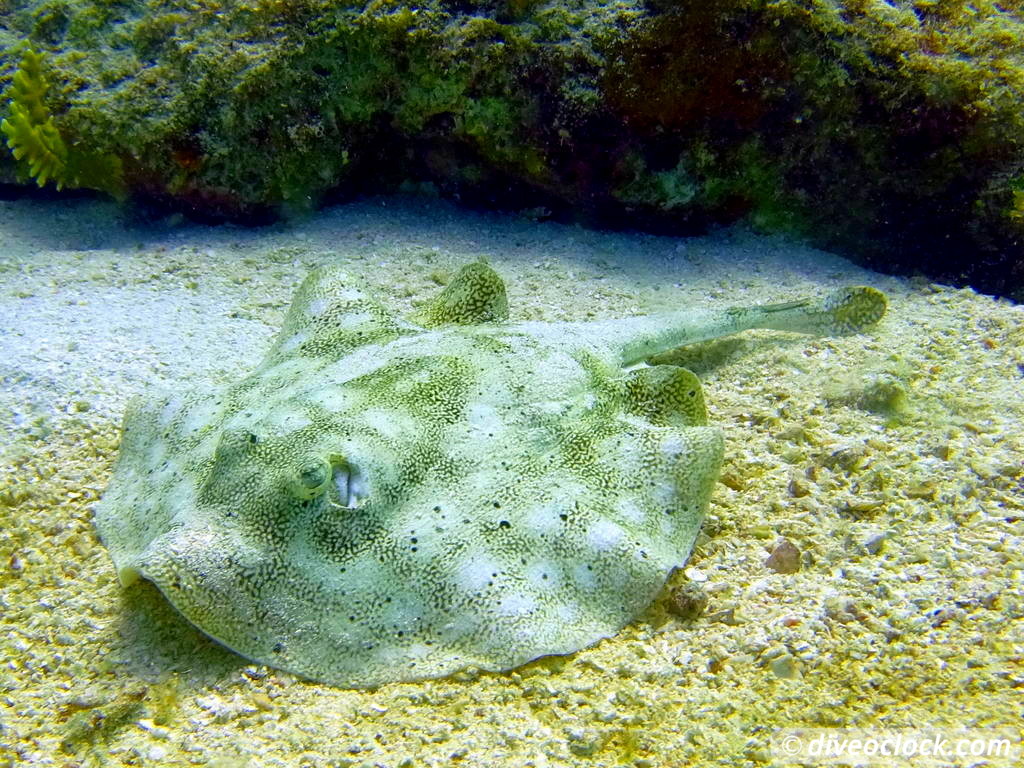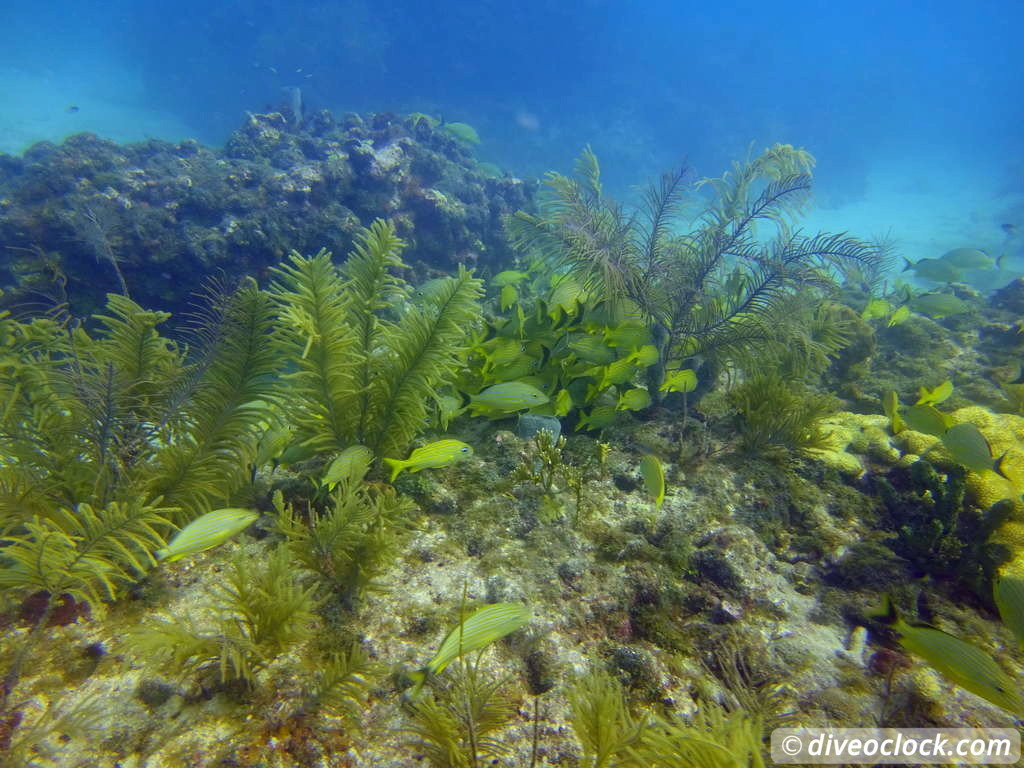 SCUBA Diving the Florida Keys
My experience diving the Florida Keys!
SCUBA diving was comfortable, no guide needed for the dives we did although it might be easy to miss the most beautiful spots if you are not so good in navigating. Colorful sponges and corals decorated the bottom and many grunts where cruising through the small rock formations. One Lionfish and a small Stingray were present as well as many Christmas-tree worms. My highlight: Finding a Flamingo Tongue snail. There was a huge Nurse shark sleeping underneath a overhang, about 3 meters long! This shark was so big I was too scared to get close enough for a great picture, LOL. The Barracudas were enormous as well, about 2 meter. Both creatures I have seen many times, but today was really record breaking regarding their sizes. The rest of the reef was not so interesting for me (as a very spoiled diver), as in low diversity compared to other places. It was even a bit boring after 30 minutes.
About the organization of Abyss Dive Center
After organizing our equipment all was loaded on the trailer of a golf cart, how cool! They offer two 2-tank trips a day so the morning group needed to unload before we could load our gear and get going. Cooled water was provided, a coolbox with ice was there to put your own drinks in. Bring your own towel and snacks if you want to eat something on board. You have to set-up your own dive set and listen carefully to the briefing of the knowledgeable captain before jumping in the water. We had some waves but all went smoothly. No complains, all good, but it seemed a bit more about the business than about their passion for diving. For $250 (2 people) I kind of hope to something more than small-talk and how-to-do-it advice. Maybe it is just typical American and I am Dutch...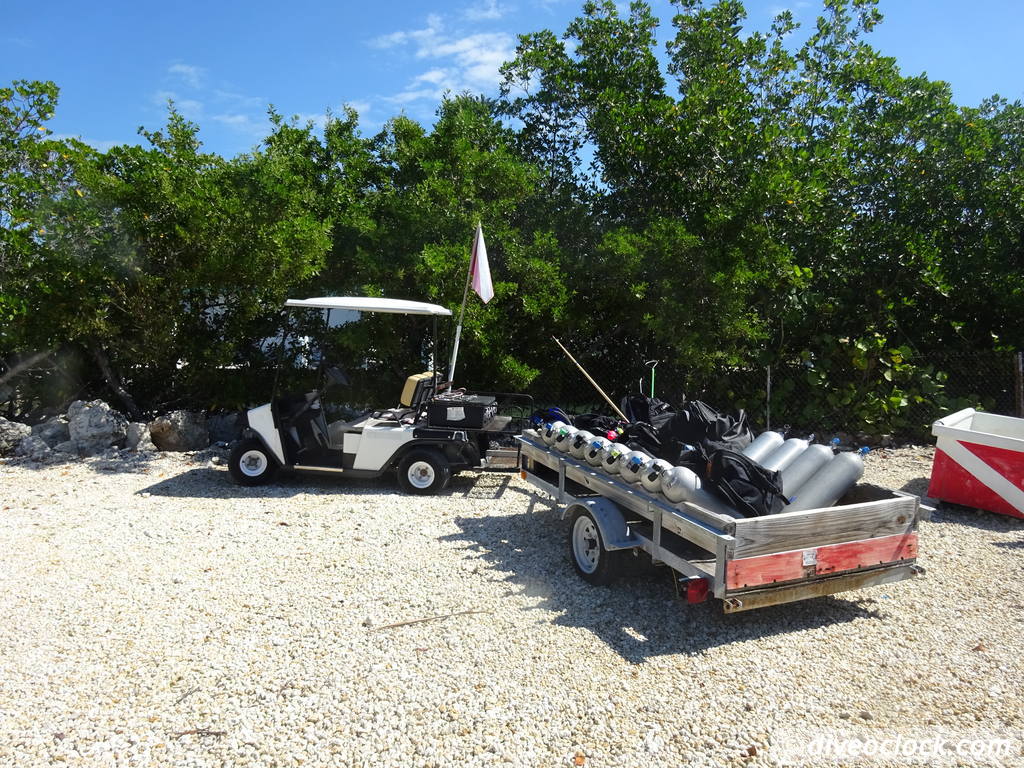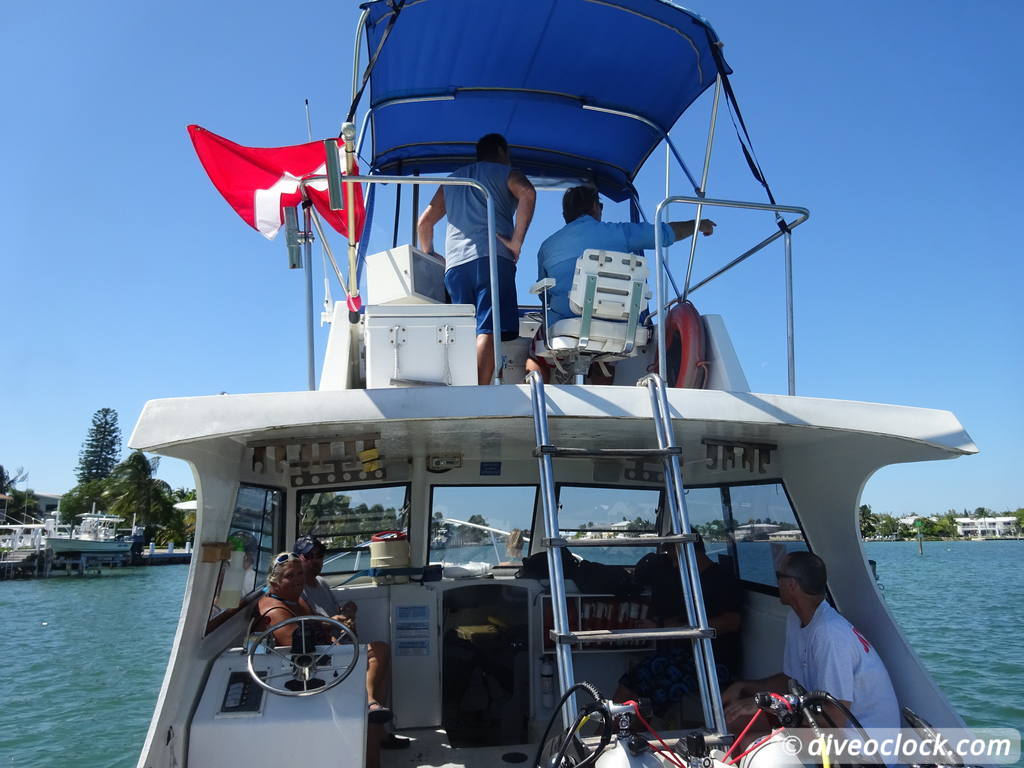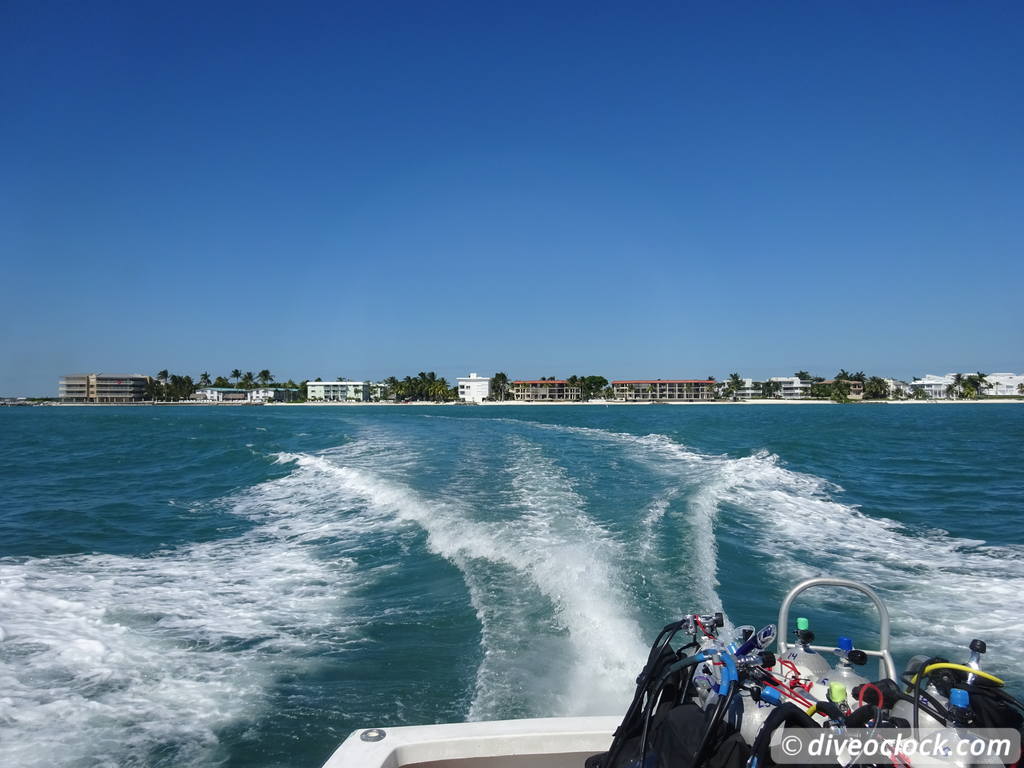 Diving with Abyss Dive Center!
Comparing dive destinations
Bottom structure
Reef structure
Pelagic
(big stuff in the blue)
Big reef
(bigger stuff on the reef)
Macro
(small stuff on the reef)
Current
(stream)
Flat bottom with bumps/big rocks/pinnacles
Hard corals tree-shape
(not moving)
Sharks
Turtles
Nudibranchs
(snails/slugs)
No current
Slope (going down slowly)
Soft corals tree-shape
(moving)
Rays
Eels/snakes
Sea horses and pipe fish
Small
(you can easily swim against it)
Wall
(steep but you see the bottom)
Table-/fan-shape
Trevally/Jacks/Tuna
Groupers
Scorpion/frog fish
Medium
(you can swim against it for a little while/higher air consumption)
Drop off
(steep and you can't see the bottom)
Anemones
Barracudas
Lobsters/crabs
Octopus/squid
Strong/reef hooks
(you cannot swim against it)
Blue
(no reference)
Sponges
Sardines/herrings
Puffers
Shrimps
Pumping/washing machine/OMG/hold your regulator
(superman)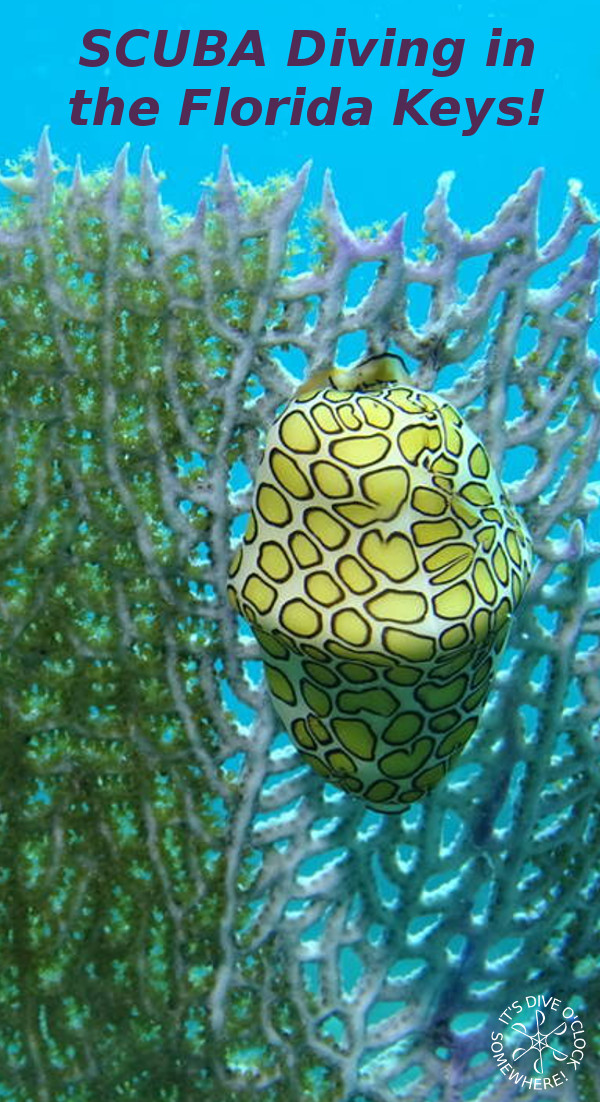 Other recommendations for SCUBA divers in the Florida Keys!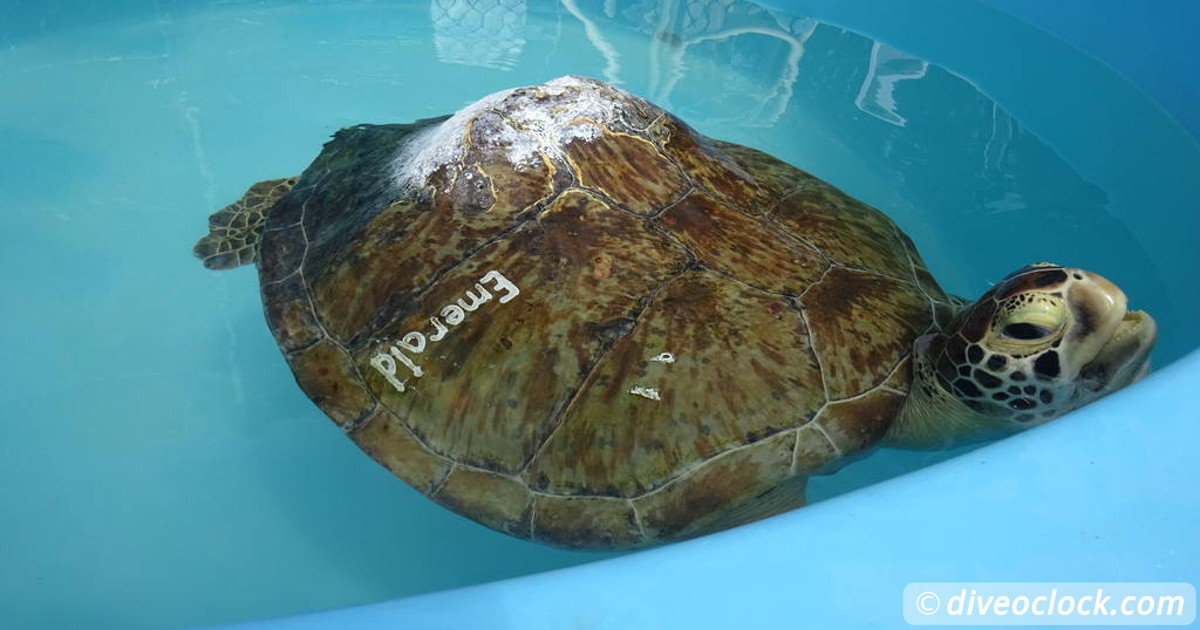 Turtle Hospital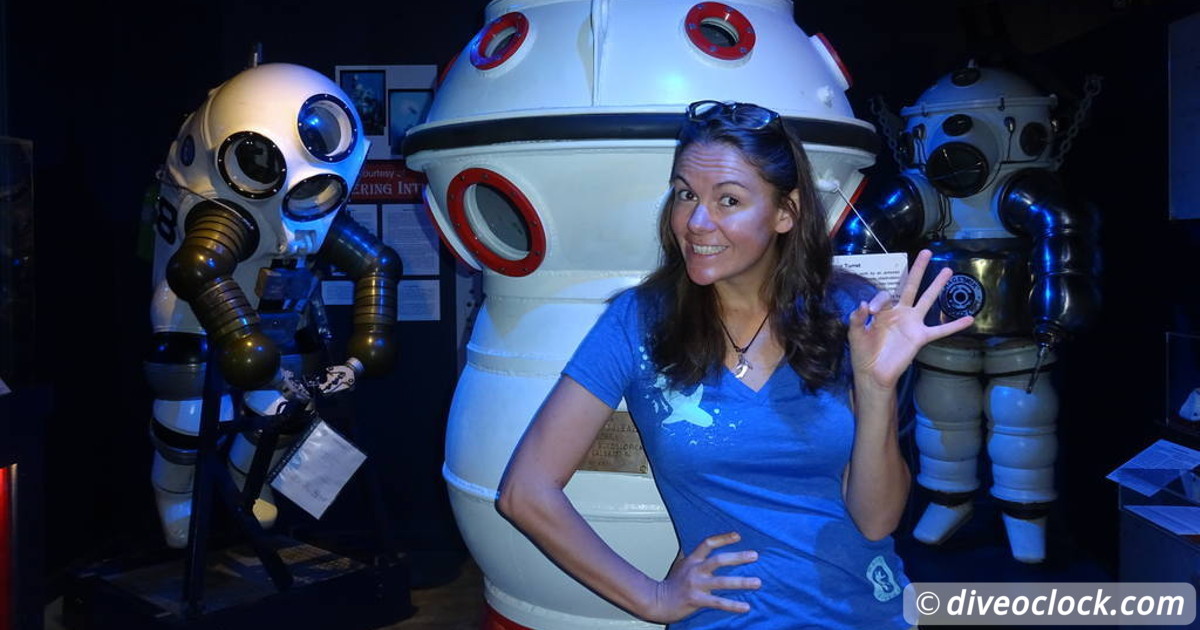 Dive Museum
You can read more about the Florida Keys, accommodations and restaurants on my travel blog.
Click here
.
If you like this post, hit that like button on our
Facebook page
and stay tuned for more!
Marlies Wolters
Founder of Dive O'Clock "It's dive o'clock somewhere!"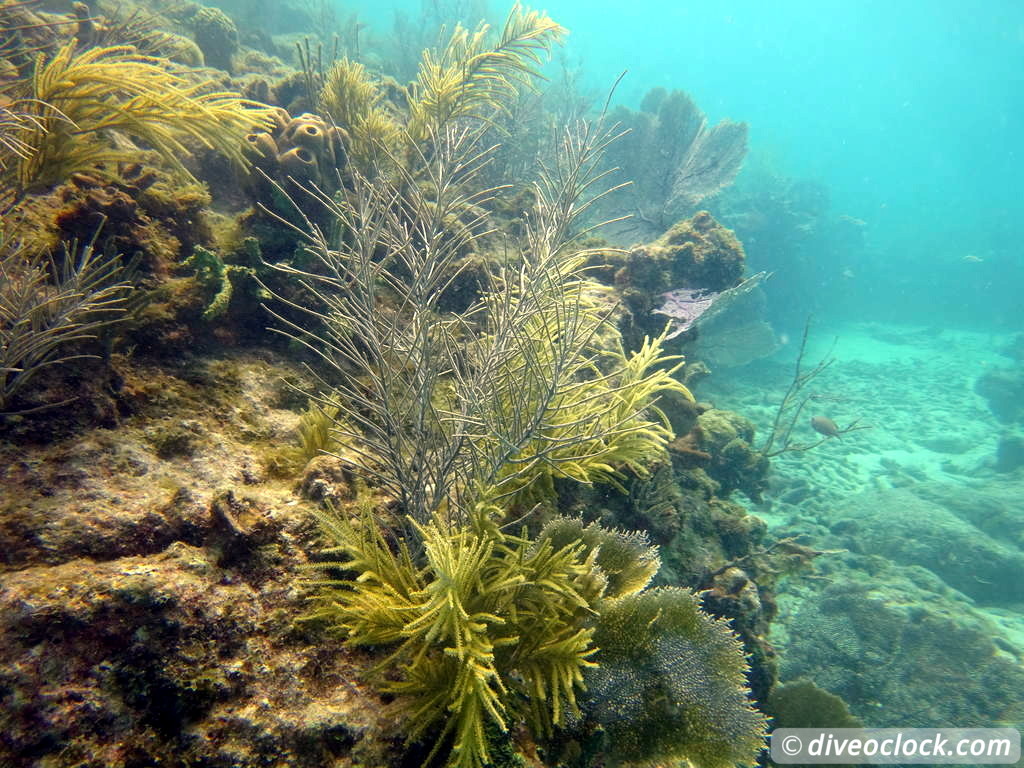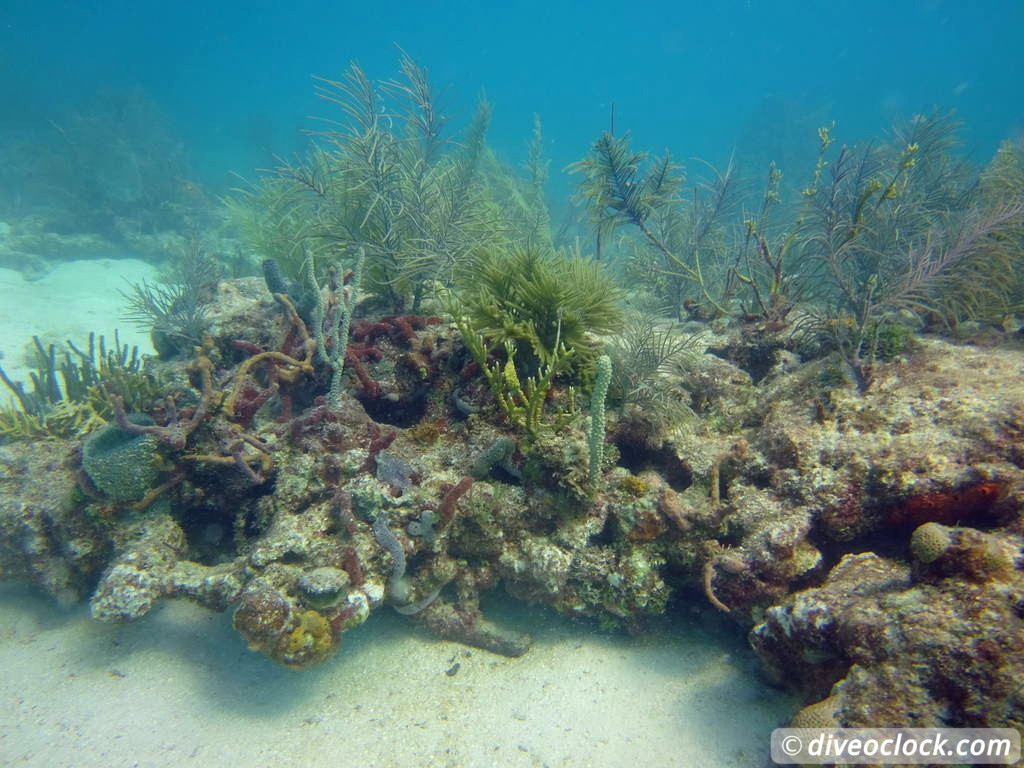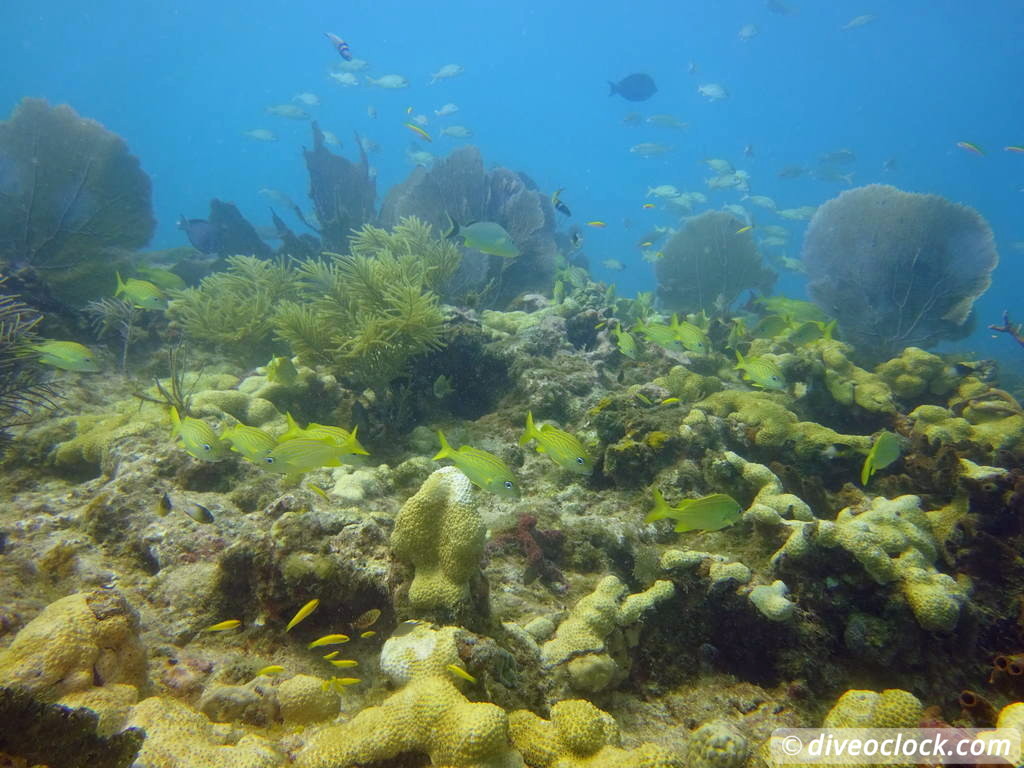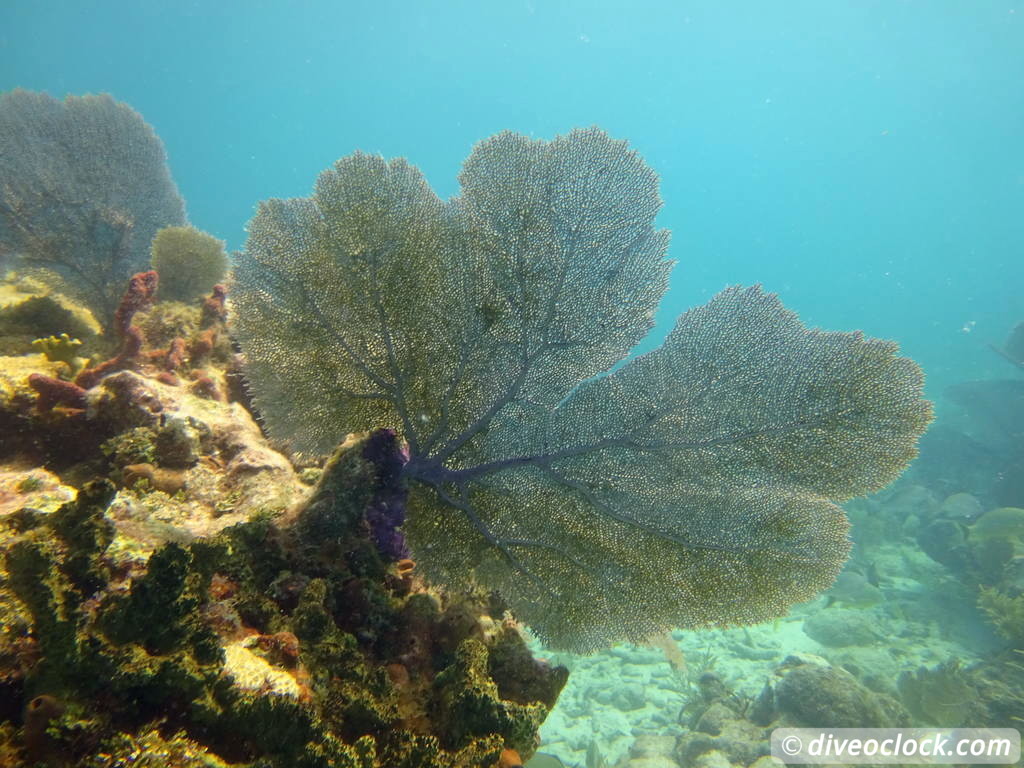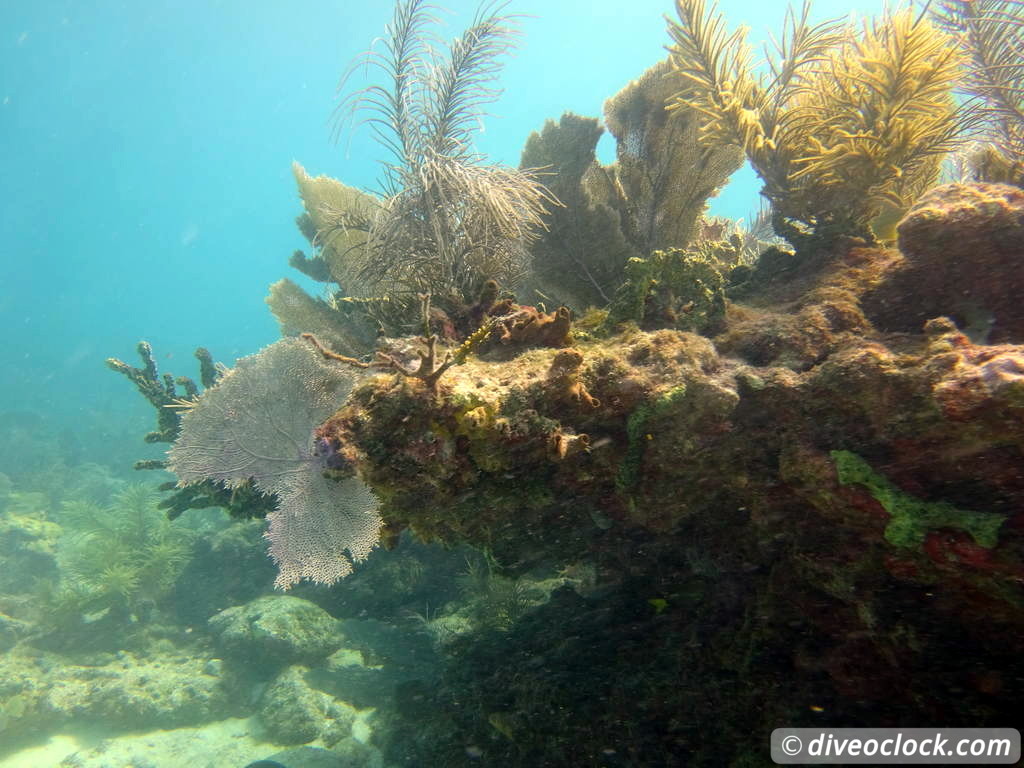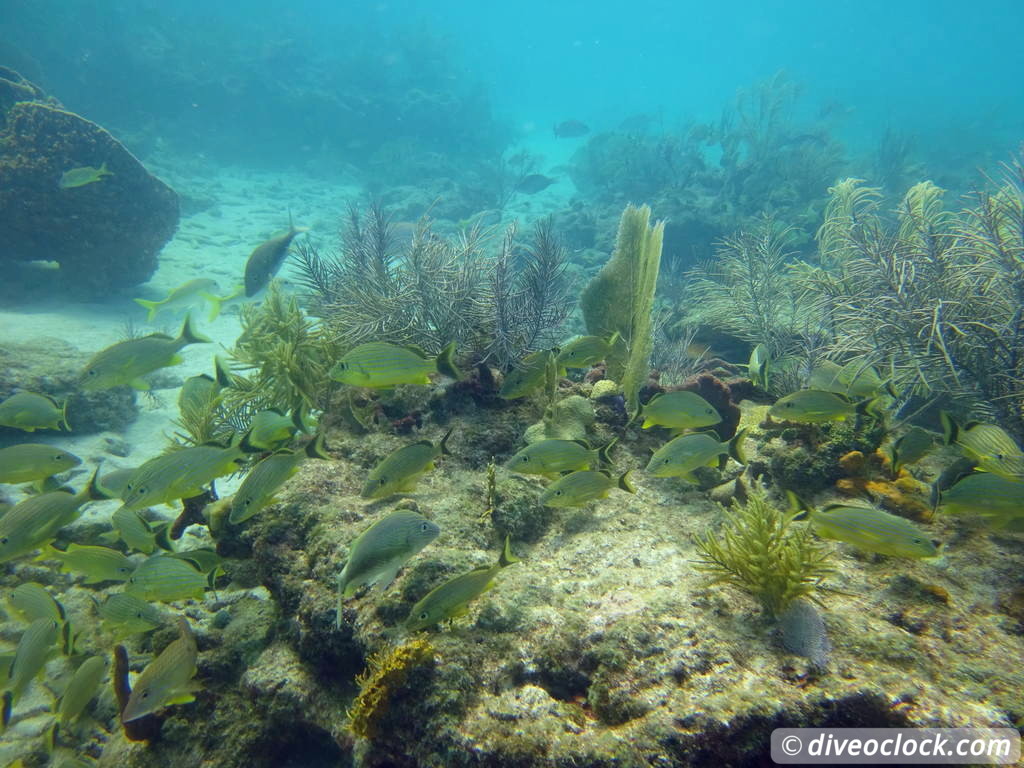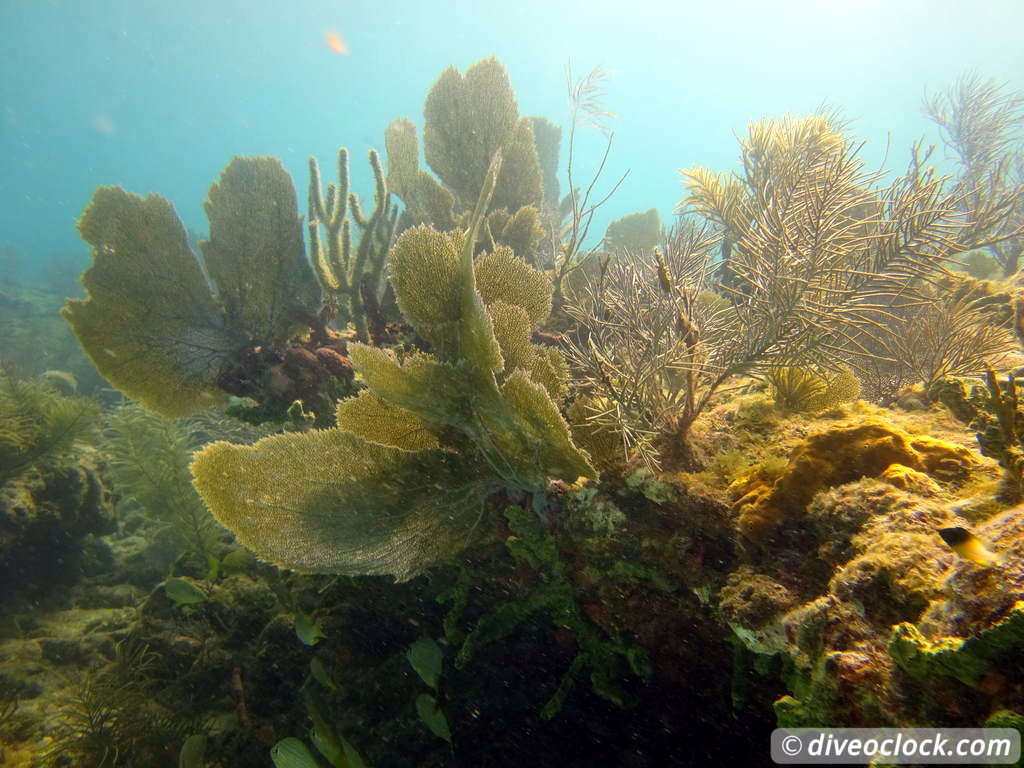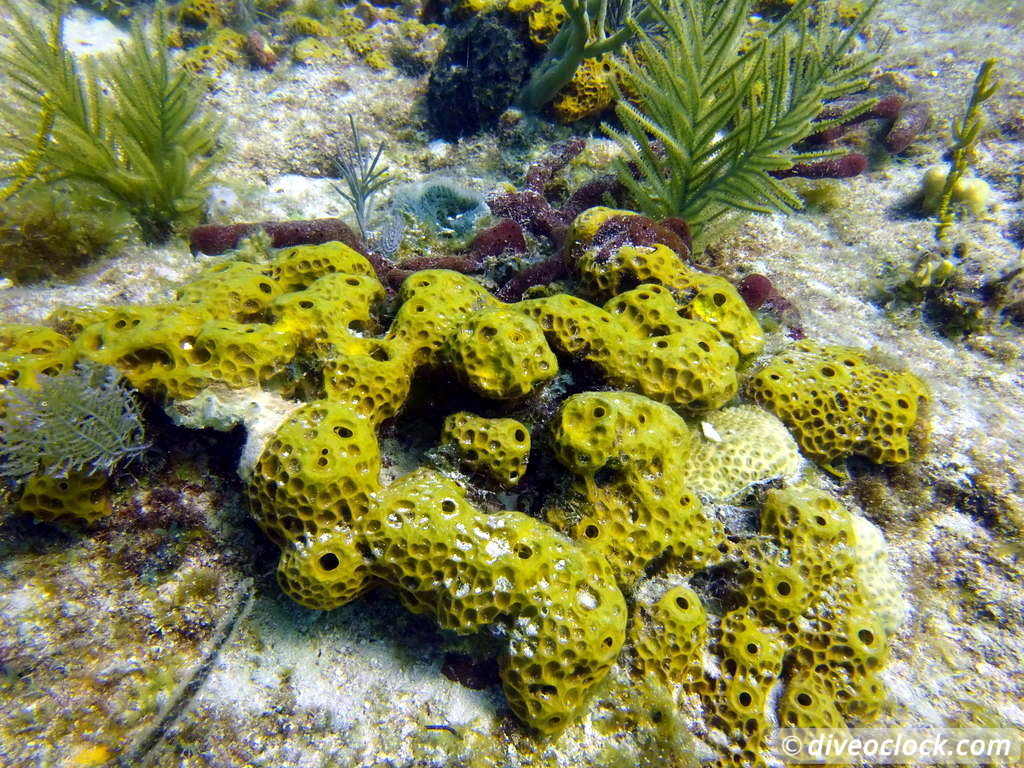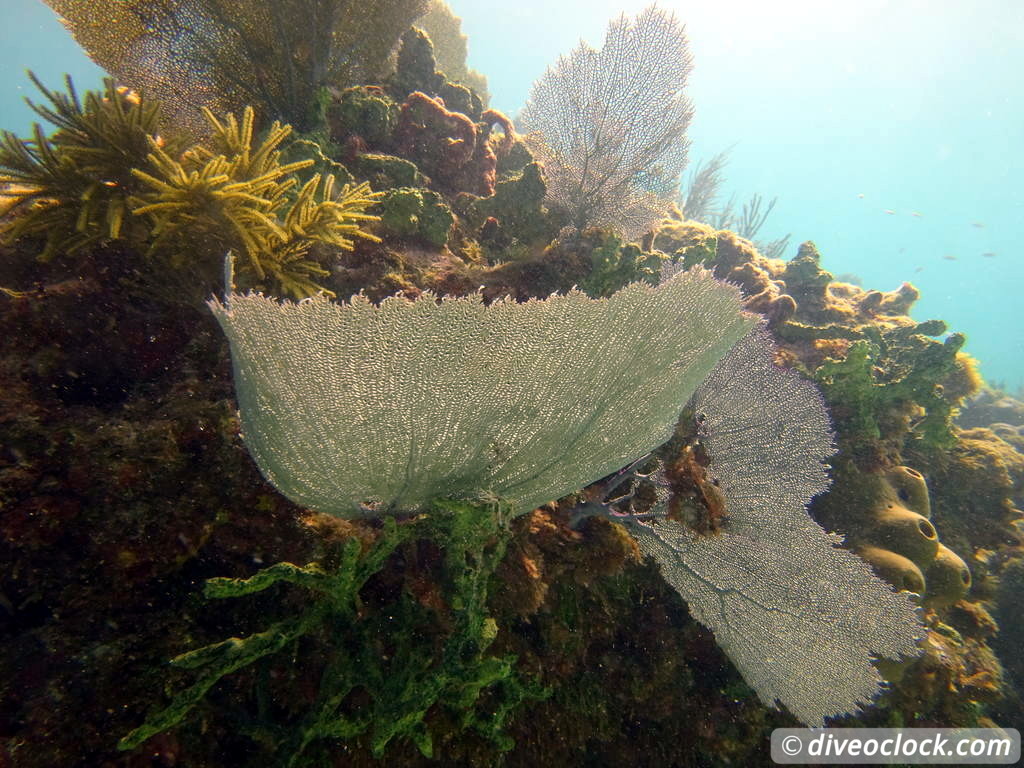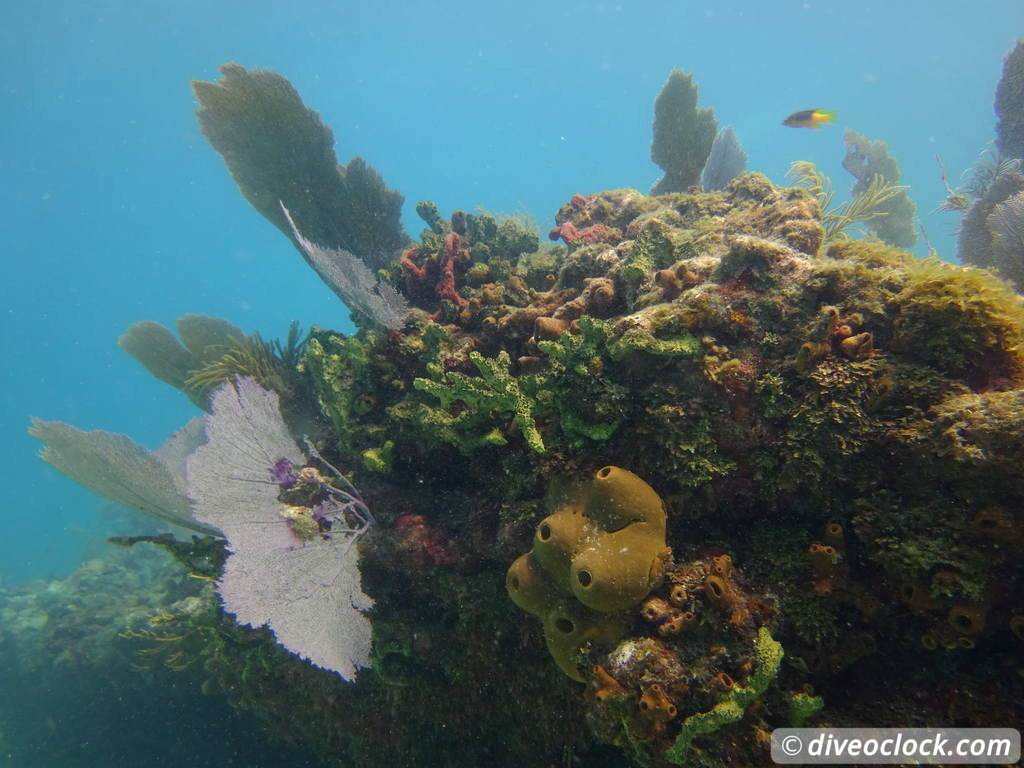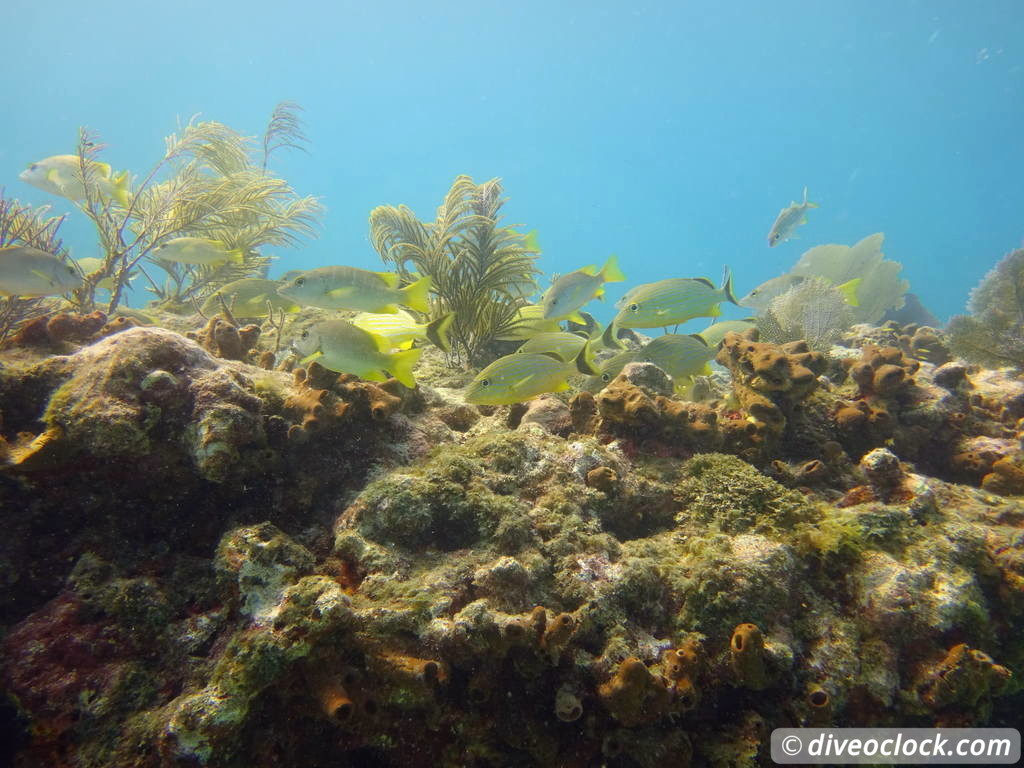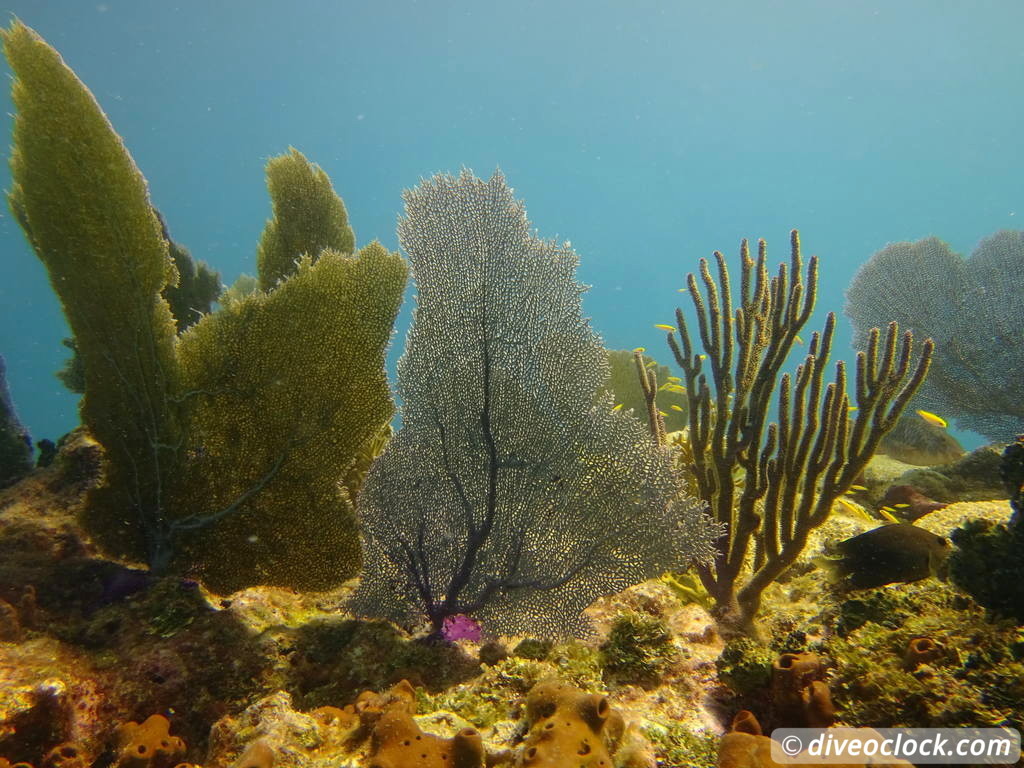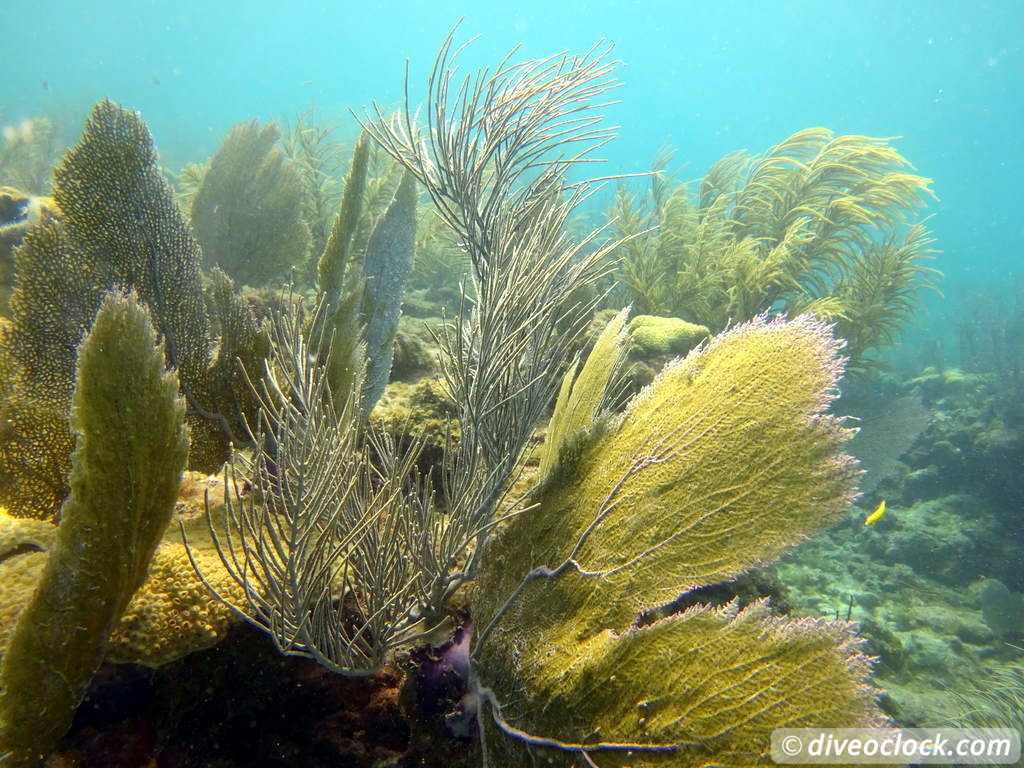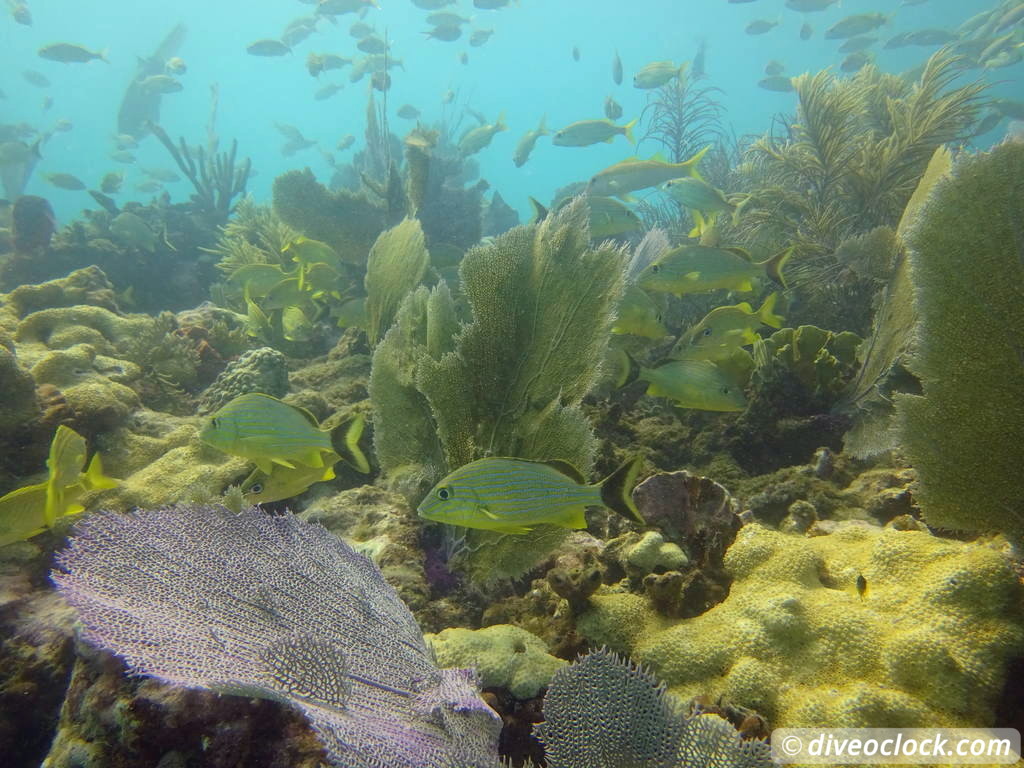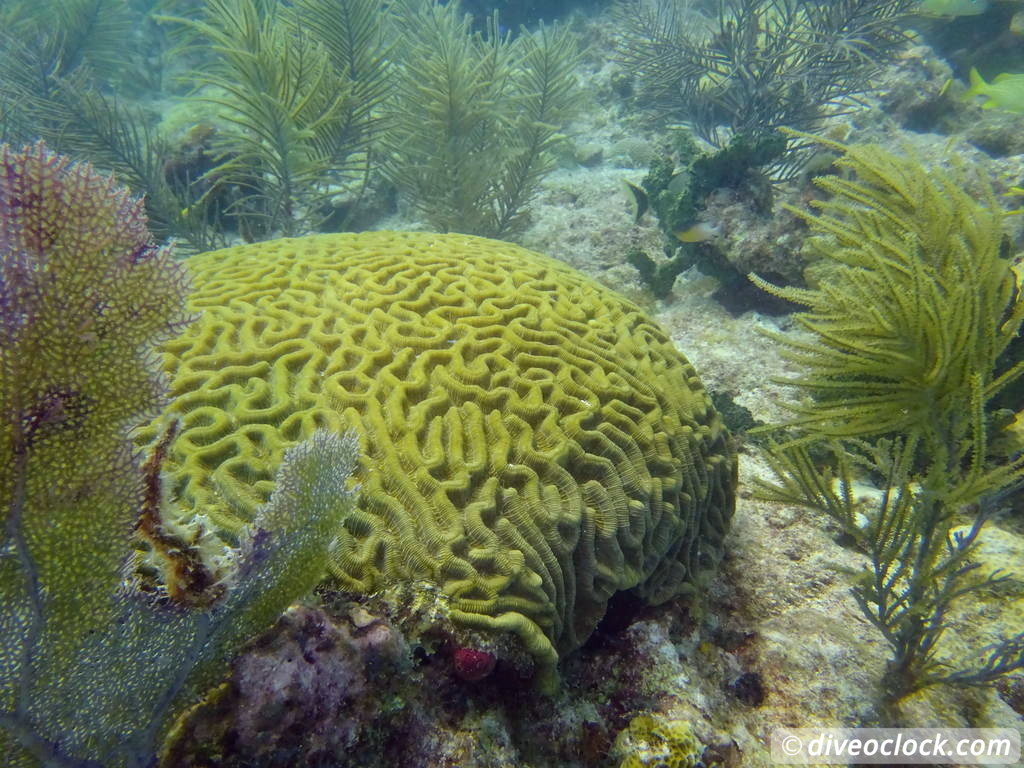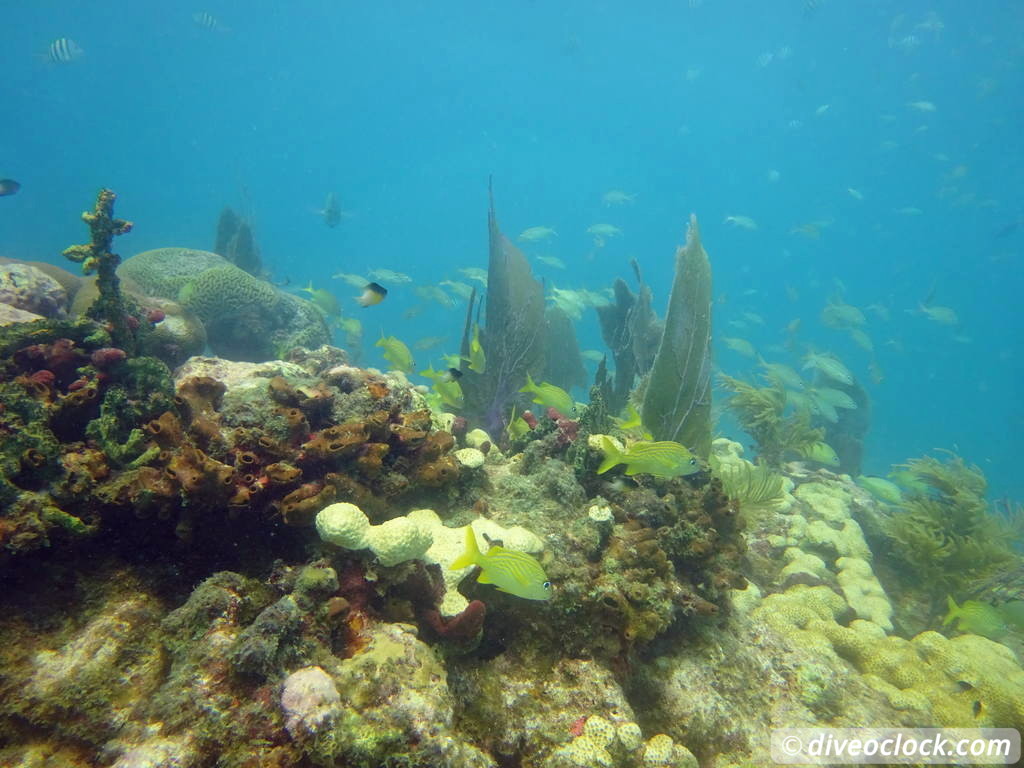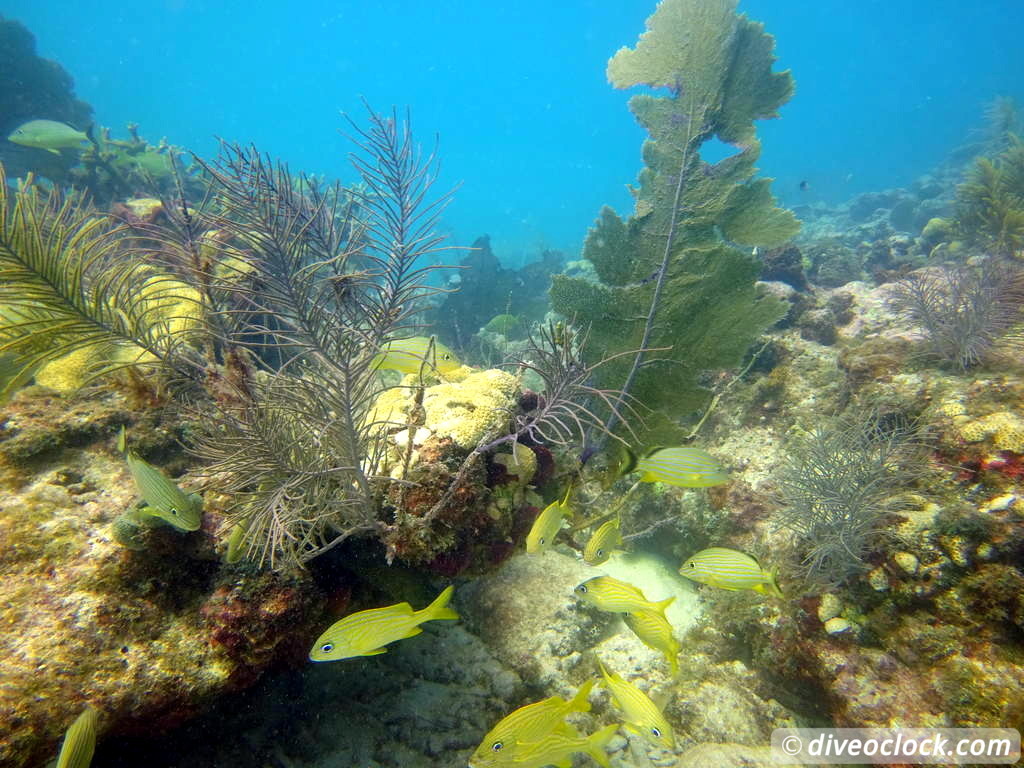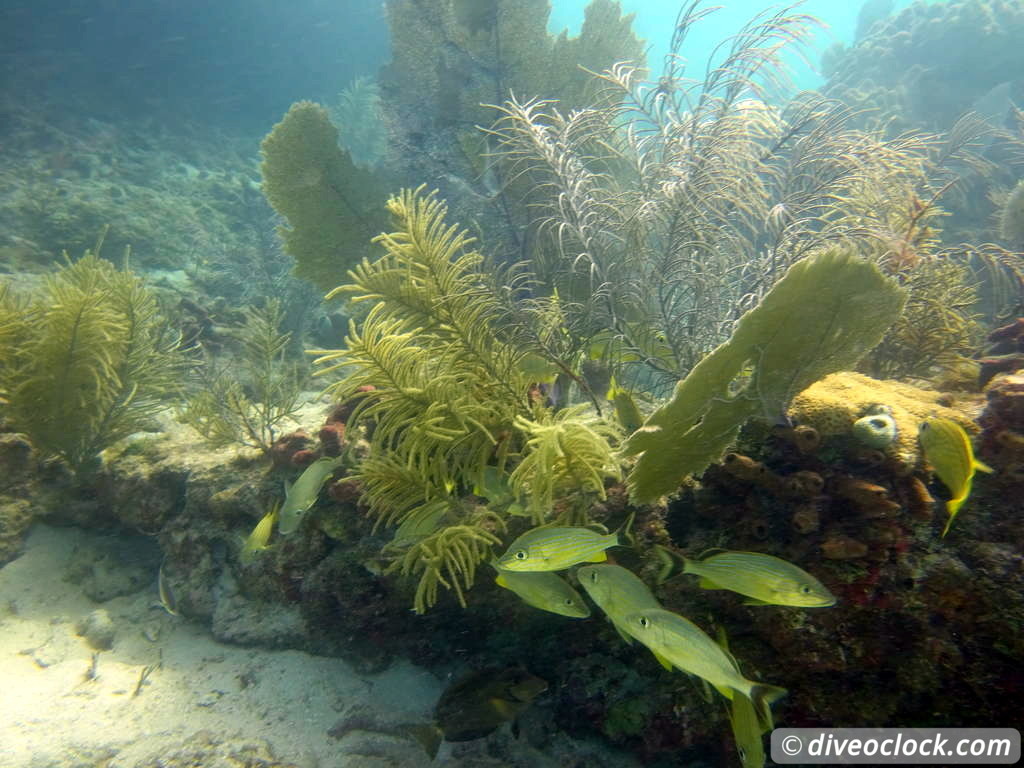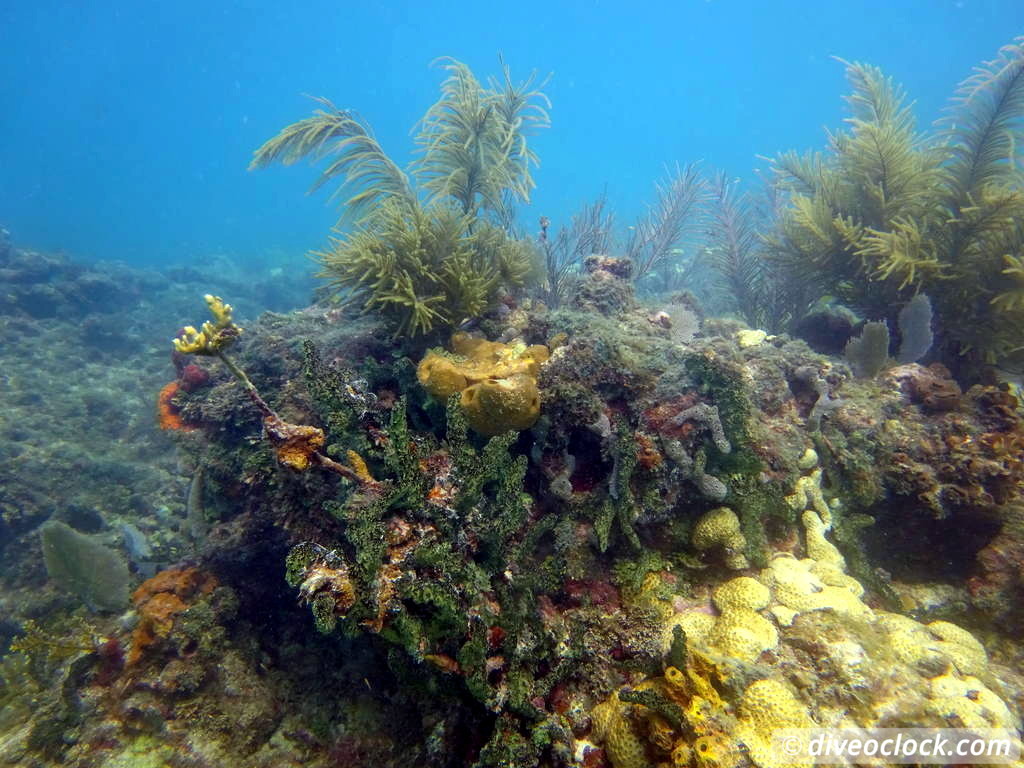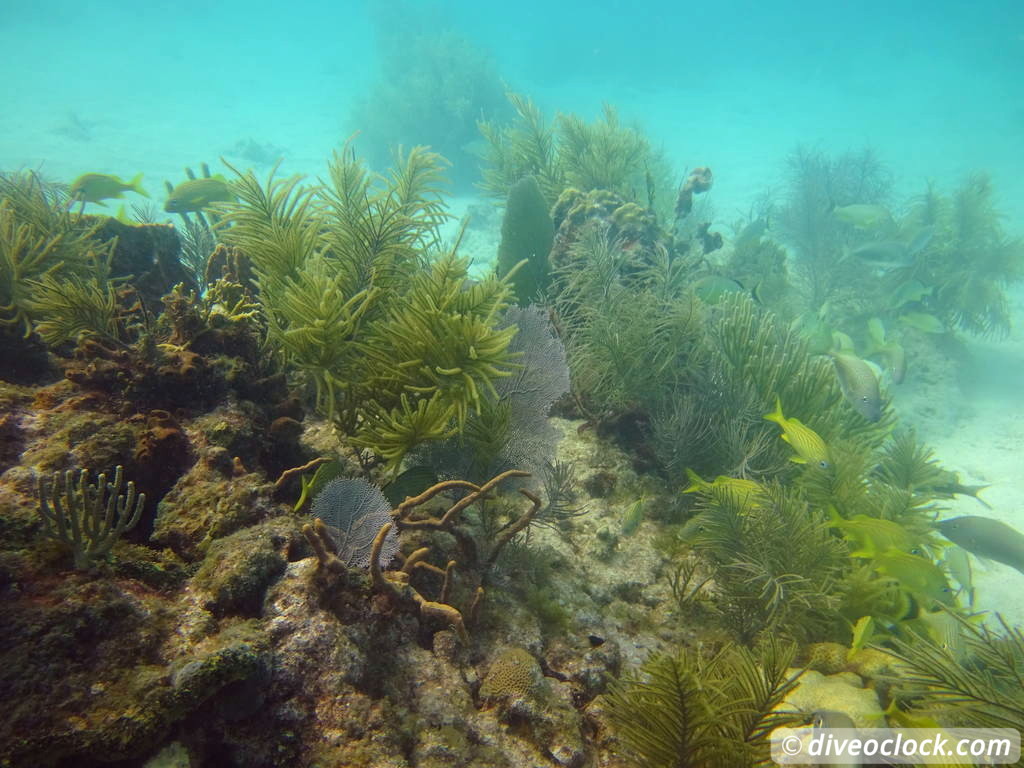 SCUBA Diving the Florida Keys

Share this page: