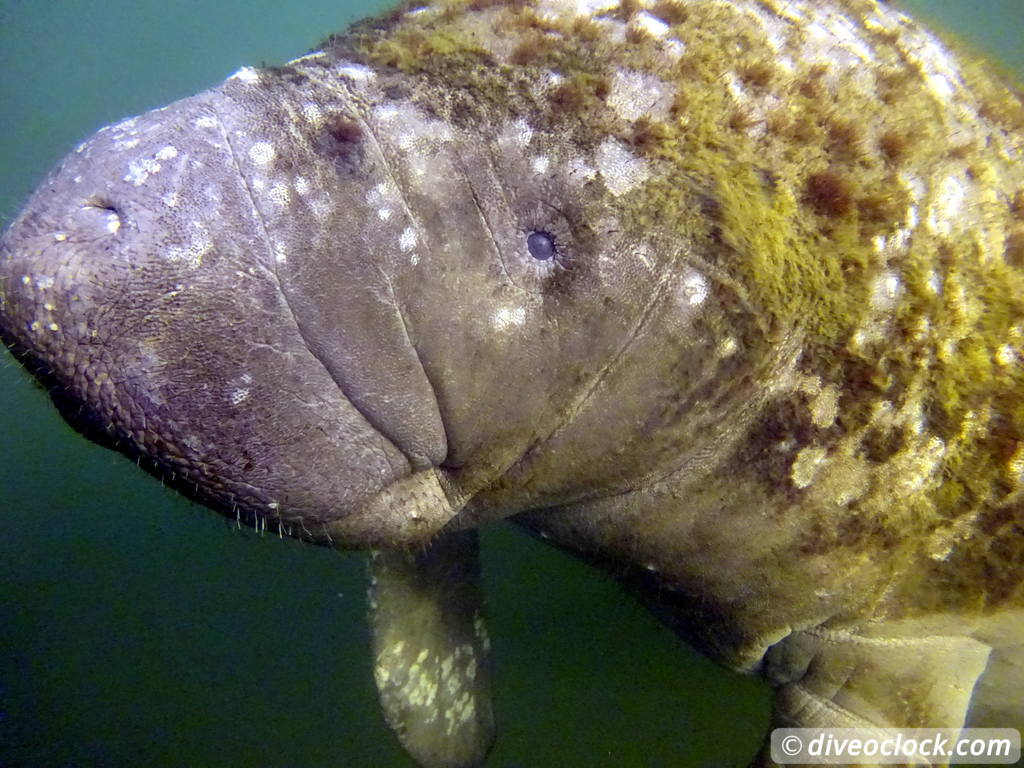 My new best friend!
Homosassa - Cuddling with Manatees in Florida (USA)
Imagine yourself swimming with sea cows. They are round, big and super sweet. The West Indian Manatee is the official name for the sea cows that swim around the Caribbean and Florida. The most amazing trip!
With a chubby body and a flat round tail you want to hug Manatees instantly. Normally you should not touch marine life, but in Florida there is an exception. Manatees might come to you to say hello so you can give them a little rub. Please do not confuse Manatees with Dugons, which are the same family but have a longer snout and a different tail.
This is not a SCUBA dive trip - SCUBA diving with Manatees is prohibited because bubbles chase them away and equipment can hurt them. Snorkeling is your only option and even fins are not allowed to prevent splashing water (which chases them away) and to prevent kicking a manatee accidentally (they are really slow).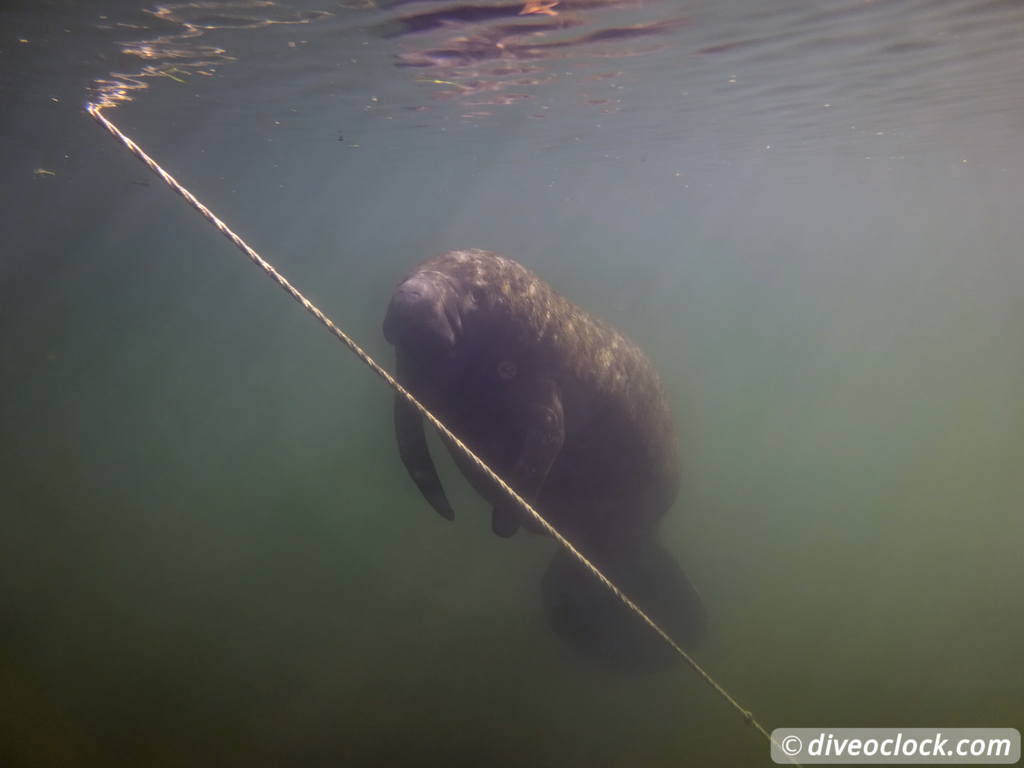 Manatee checking out the anchor line!
You will be floating on the surface with a wetsuit and swim-noodle (long flexible floating stick) as quiet and restful as possible. There is no point for fins but I have to admit stabilizing yourself with as little water movement as possible is pretty hard if you are used to fins! One splash, one quick movement or wrong approach and the manatees swim away without coming back!
SCUBA diving with Manatees at Crystal River
Since SCUBA diving with Manatees is not allowed you can book a combo package with a dive after the snorkel trip. There is SCUBA diving around Crystal River as well as Rainbow river and there are some impressive cave dives (some with special training required). The water can be impressively clear and you can have a nice drift dive, but it is cold water diving. The fish you can spot are bass, blue gill, long nose gar and some turtles. If you look those up you will see the colors are a bit brown/greenish, a bit like the fish you can spot in The Netherlands. If you do not have your own equipment a dive here costs about 100 USD. Unfortunately we had to skip it to save money for diving the South East coast of Florida!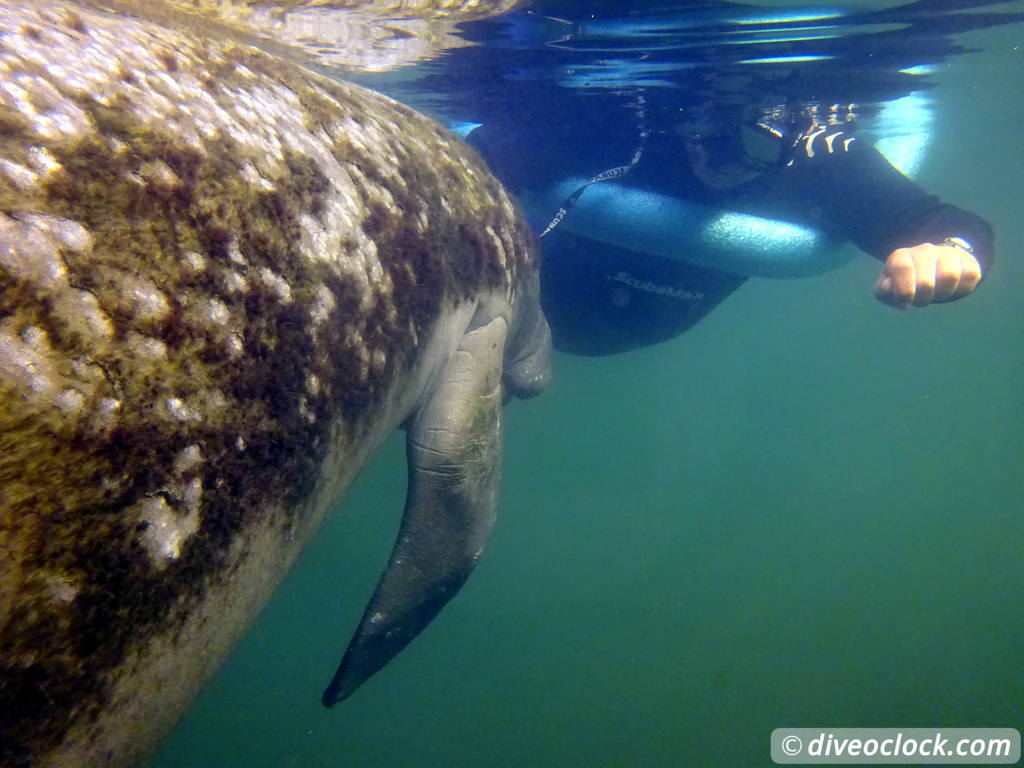 Carefully rubbing the algeas of a Manatee!
The best place to snorkel with Manatees in Florida
There are three things that concerned me beforehand: Crowds, the chance of an actual encounter and the possible harm to the animals.
Crystal River is the famous town for Manatee encounters, there are about 20 companies organizing trips, they have several boats each and they can take dozens of customers per boat. Imagine all those people splashing water and chasing away the Manatees! Not for us! We wanted a small group and not too many other boats in the area.
Luckily we found this in the next town:
Homosassa
. Homosassa offers the same trips but on a small scale. Especially in the winter months the trips are supposed to be even better than Crystal River because the water is shallower and the scenery is more beautiful.
Finding an eco-friendly company for a Manatee encounter!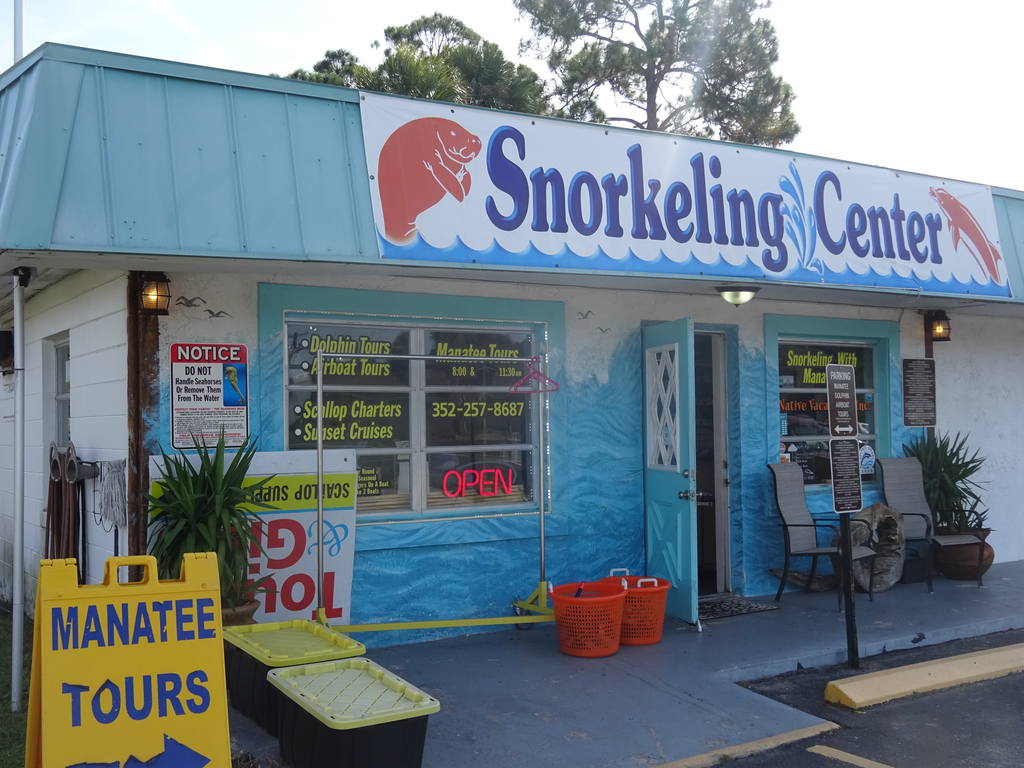 Snorkel with the Manatees in Homosassa!
Online you can find quite a lot of reviews of people showing up without a booking without any luck and when I called a few companies they did not have space for at least a week. Booking this trip beforehand might be useful, but I prefer getting 'the right feeling' with a dive center before booking anything!
As soon as we entered the shop of Snorkel With The Manatees in Homosassa we loved it. Super friendly people with a great sense of humor, love for the Manatees and an incredible passion for their business.
They take only 6 people max (which is GREAT) and when we showed up the next day we were the only ones! A private trip!!!
The trip started with a short educational video about the welfare of Manatees and how to encounter them the right way. This was a great help in understanding how to get the best chance of an encounter as well as what NOT to do.
Jess was our captain and she was very friendly, knowledgeable about the manatees and well trained in how to handle them in the water. We loved the care for the manatees and because of her help we had a great experience up-close/rubbing a manatee.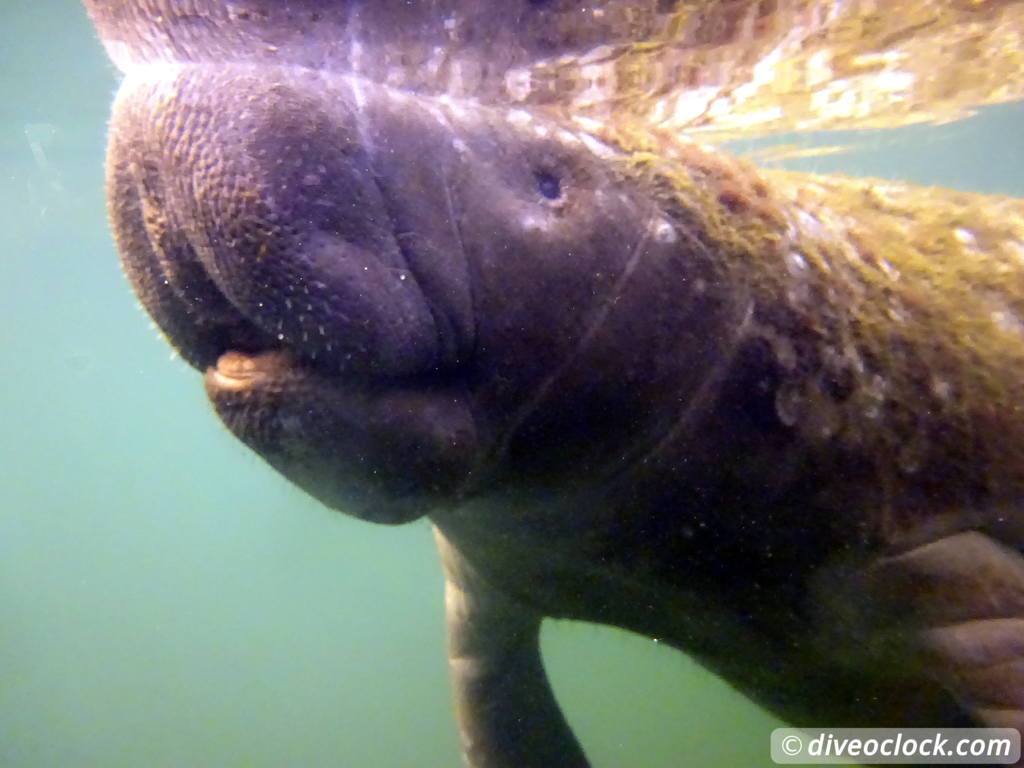 We had an encounter for at least 30 minutes non-stop. Unfortunately the Manatee thought the anchor line gave a better rub after a while and people from another group chased her away.
It was breathtaking and I am still impressed! If I have had more time I would have booked the same trip the next day as well! A great, comfortable and spacious boat with lounge sofas and hot drinks afterwards made it an amazing trip.
We were very happy to avoid the crowds in Homosassa and book with Snorkel With The Manatees. Highly recommended!!! They even offer a guaranteed encounter, a rain-check so you can try it again the next available day if you do not see them. Make sure to stay a few nights around Homosassa anyway. The ambiance is really nice, especially at the waterfront. You can read more about Homosassa, accommodation and restaurants on my travel blog. Click here.
| | |
| --- | --- |
| Country | USA |
| Dive area name | Homosassa (Crystal River), Florida, USA |
| Dive center | Snorkel With The Manatees (4155 S Suncoast Blvd, Homosassa) |
| Famous for | Soft encounters with Manatees and dolphins! |
| Price | About 60$ including snorkel gear, wetsuit and hot drinks |
| Hotel recommendation | Bella Oasis Hotel |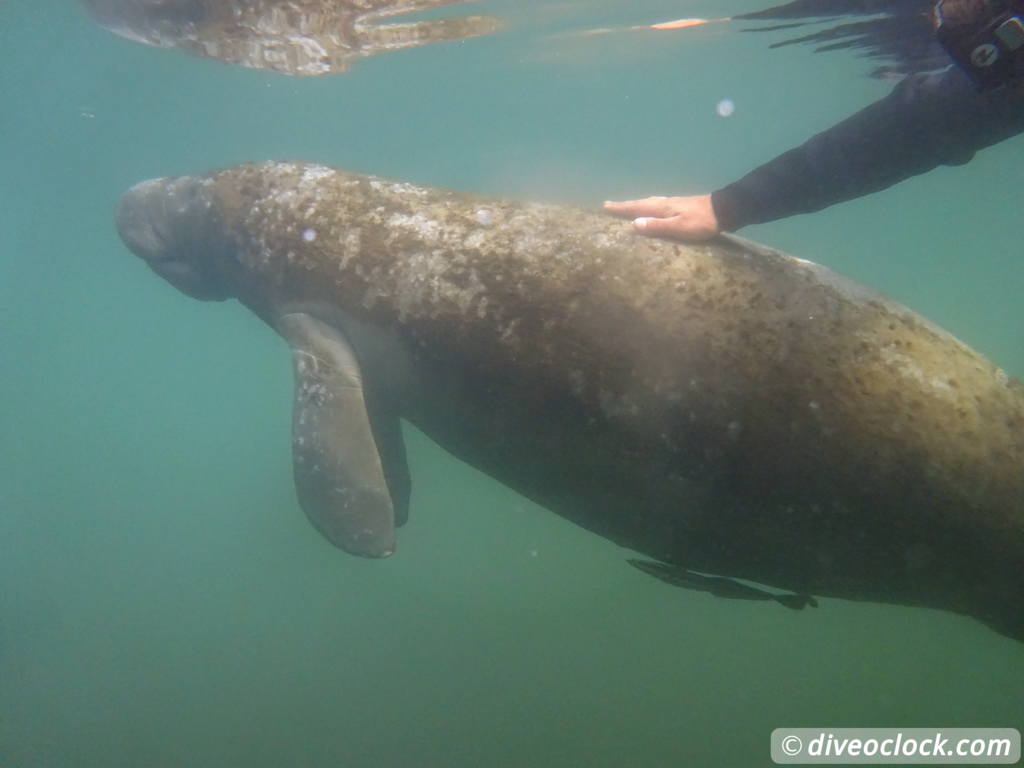 Is it OK to touch the Manatees?
Is it OK to touch the Manatees?
As you might know by now, I am the first person that tells you NOT to touch marine life due to various reasons, read more about
the risks of touching marine life
. Here things are different, this is one of the exceptions where it can be beneficial for the animal. Manatees are mammals, not fish, and they do not have a slimy protective layer of mucus you can damage.
Touching the manatees is never promoted and you should NOT approach them. However, if they come to YOU, you may touch them only using one hand with open palm very lightly. The manatees love it if you do it the right way, at the right speed (which is really slow!) and do not make sudden movements in between. They even turn over so you can rub their belly! How sweet! Make sure to listen to your guide all the time and pay attention with the introduction video.
Homosassa
and 'Snorkel With The Manatees' as a tour operator. Make sure you select one that is eco-friendly and away from the crowds. Special thanks to Captain Gene Parker for all the care and information.
If you like this post, hit that like button on our
Facebook page
and stay tuned for more!
Marlies Wolters
Founder of Dive O'Clock "It's dive o'clock somewhere!"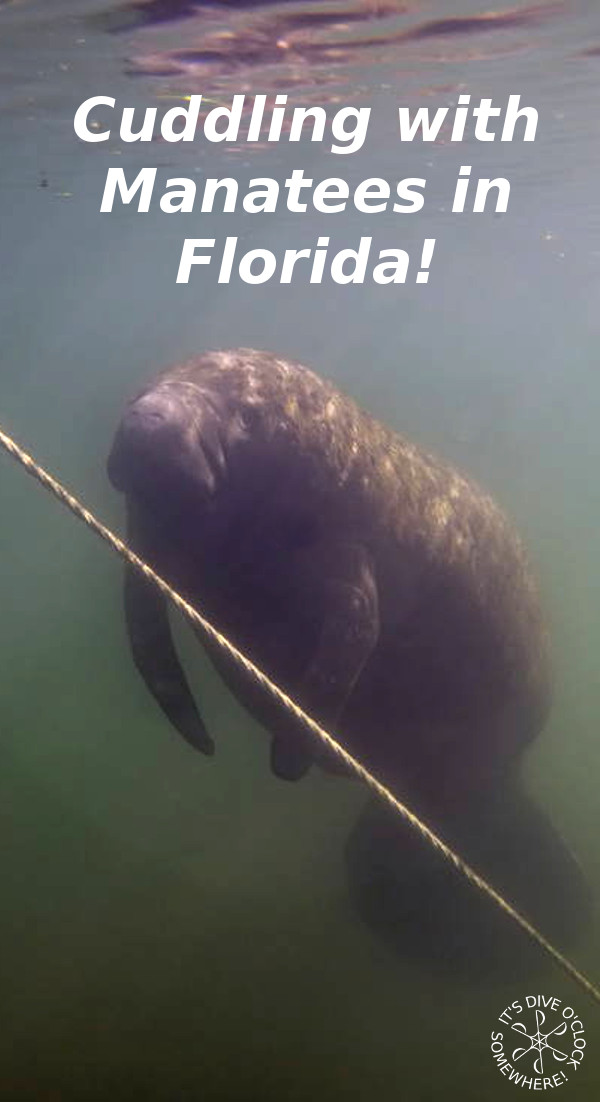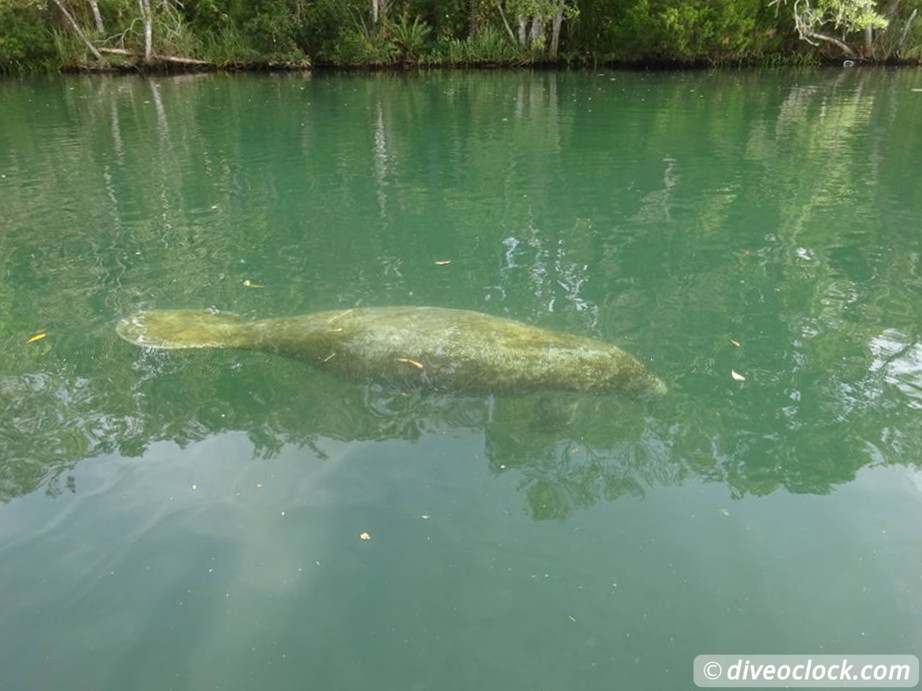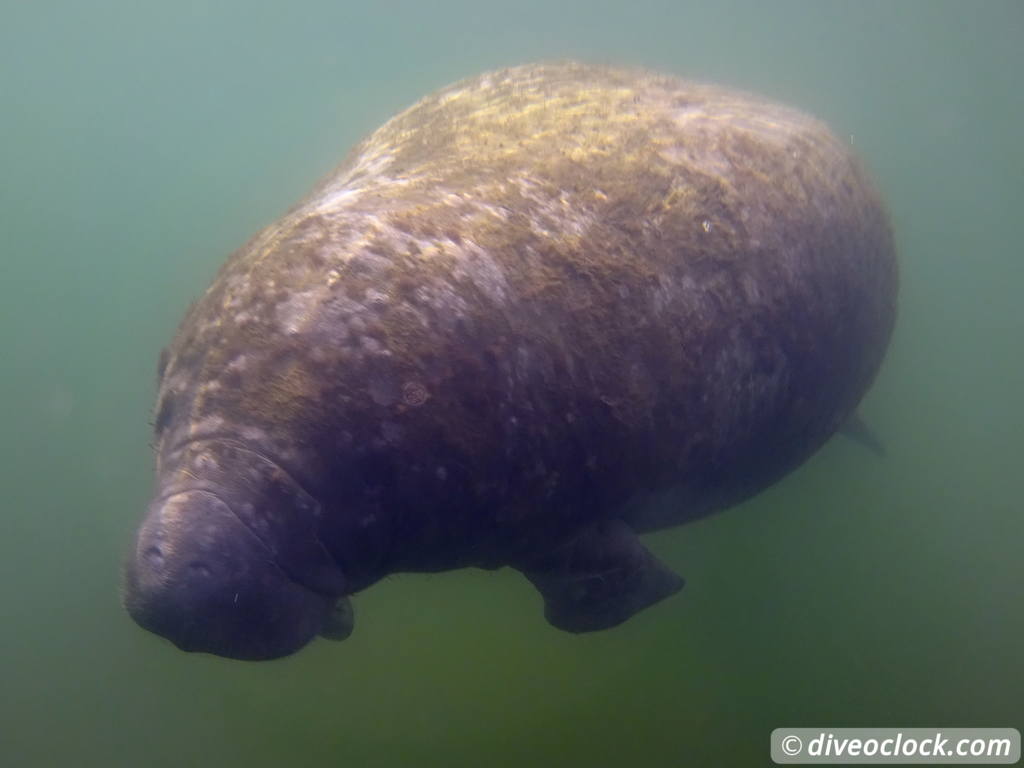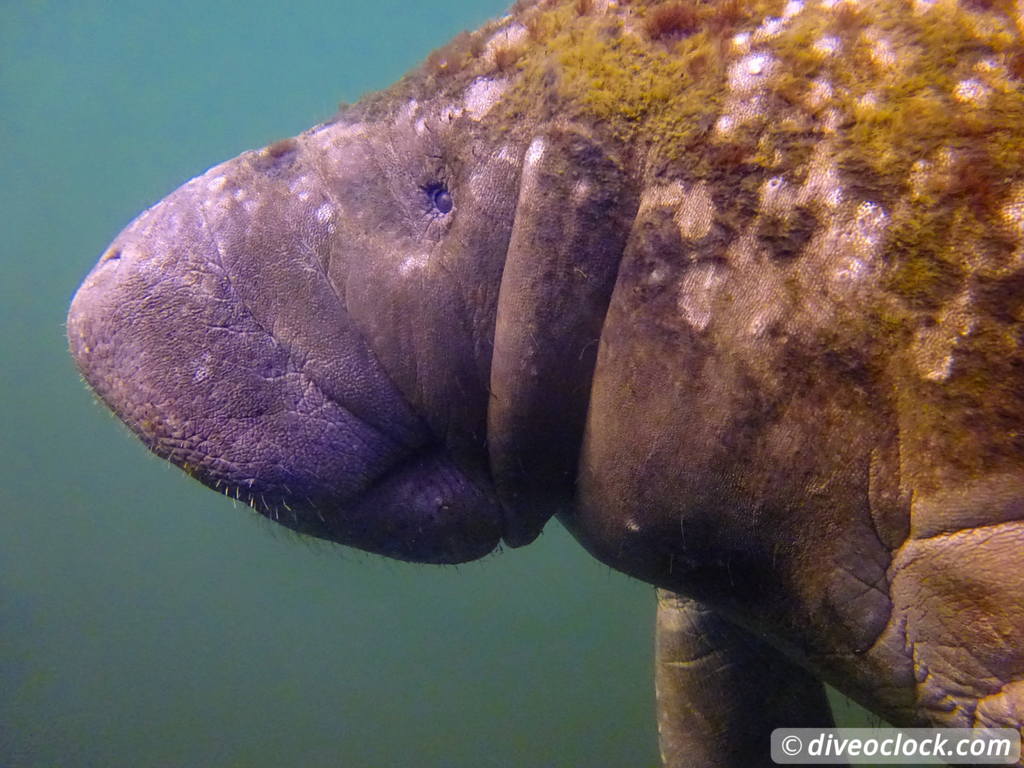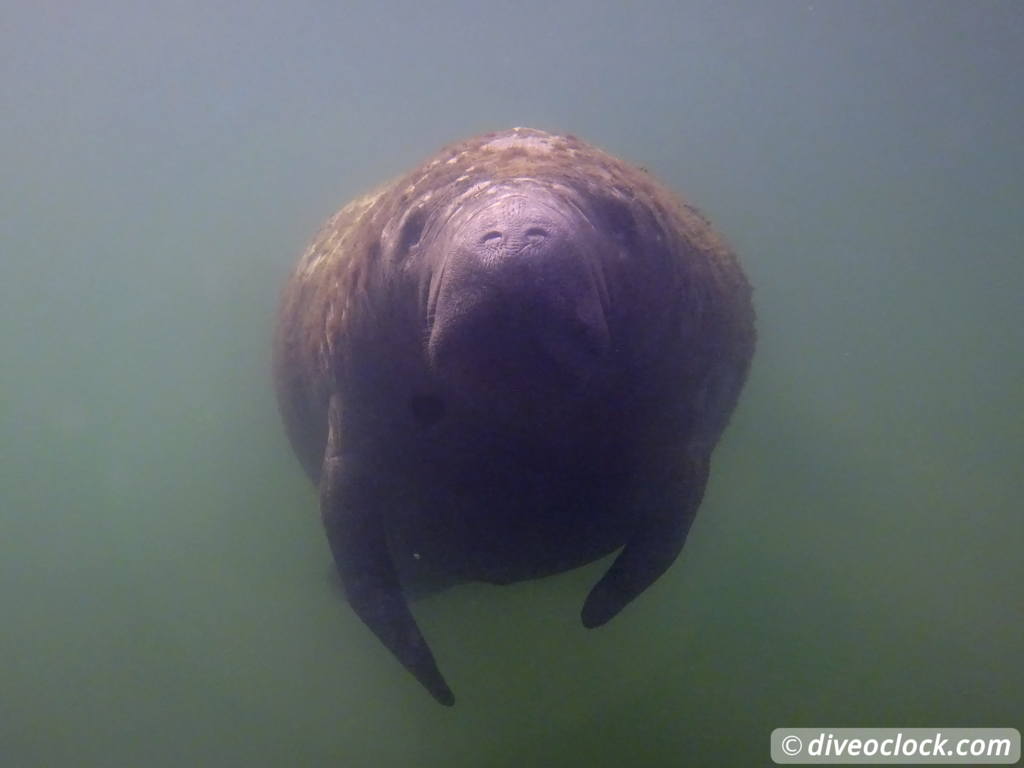 Snorkeling with Manatees in Homosassa!

Share this page: