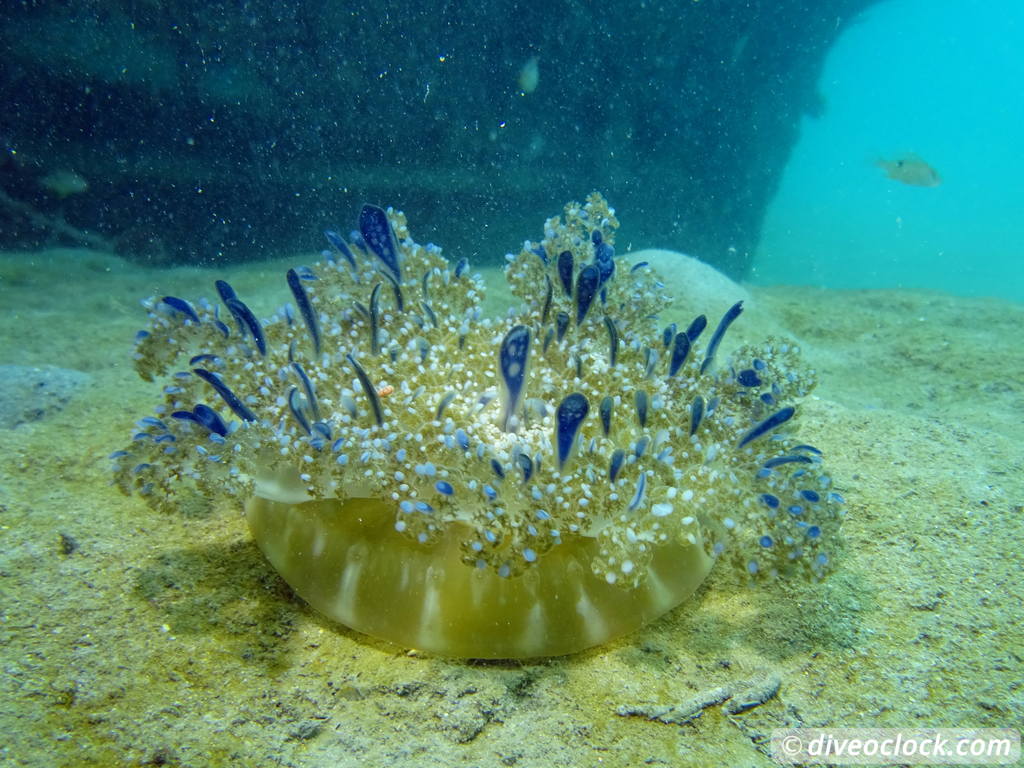 Unsidedown jellyfish
Blue Heron Bridge - Awesome Muck Diving in Florida (USA)
The Blue Heron Bridge is supposed to be the best shore dive site in Florida. While it is basically a sandy area under a bridge, there are countless marinelife species to discover. If you have a critter bucket list, make sure to visit this spot!
While the East coast of Florida offers many great dive areas, most dive sites are a boat ride (of $65 for just the ride) away. There are reef, wreck and shark feeding dives possible in the area as well as multiple day trips to the Bahamas. Since we were running out of budget and heading to Bonaire (Dutch Caribbean) where the reefs are phenomenal we decided to do something different here: Muck Diving!
The only problem was, it was two weeks after Hurricane Matthew - who stirred-up a lot of sand and sediment from the bottom. On top of that is was raining heavily and there was construction work going on in the area - both also influencing the visibility down below.
The Blue Heron Bridge is often called the best muck dive in Florida, searching for reef creatures in the sand. Since many locals dive here in the weekend we expected a pretty busy dive site. We were also running late with returning our rental car so we decided to dive with the only dive company that is located right underneath the bridge / right at the parking lot - easy and no wet dive gear in the car.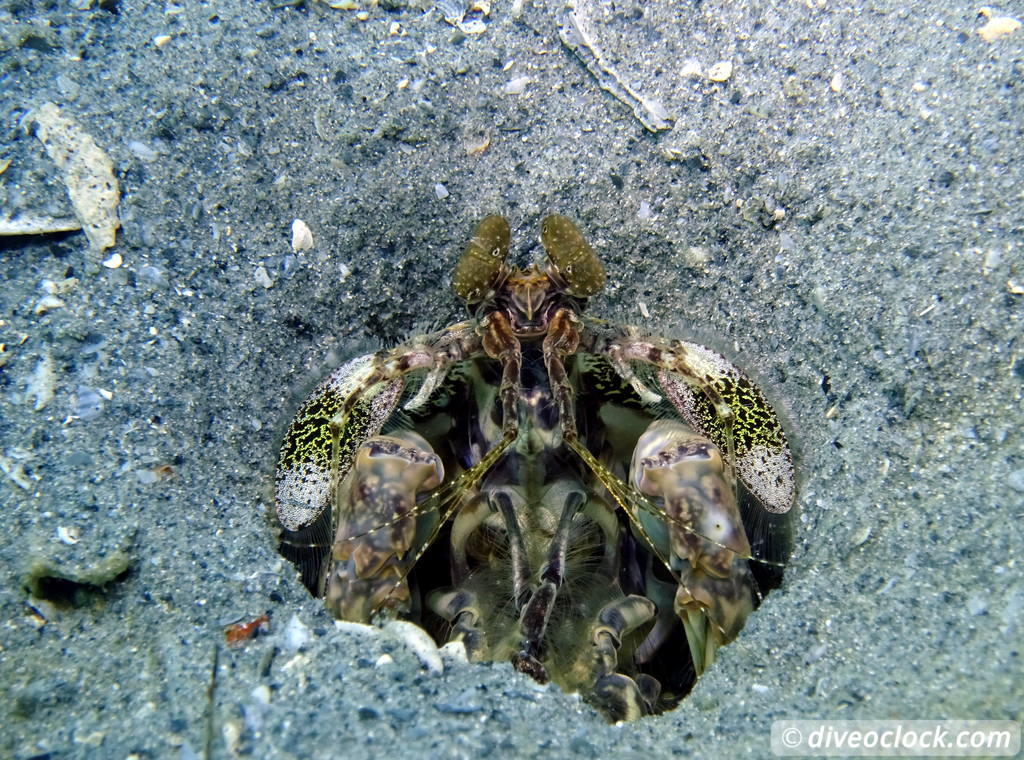 Scaly-tailed mantis
When and how to dive the Blue Heron Bridge
You need to dive at the best time (slack tide) to avoid strong currents around the bridge. Slack Tide at the Blue Heron Bridge is between 30 minutes before and 30 minutes after high tide (slack tide). Make sure to check a local dive center or find the right time at the NOAA tides and currents page, search for Port of West Palm Beach, Florida.
If you are an American or visited the States you might be aware of all the rules and restrictions about everything. Diving the Blue Heron Bridge is a circus of different water sport rules and the organization makes you feel like a child being watched over.
Even within the SCUBA diving area you need to carry a surface marker buoy floating at the surface during the whole dive. You can rent them everywhere. Diving with a surface marker is not easy, especially not for beginners and with surface current. No wonder people leave the buoy at the first bridge pilar. We had quite some wind and waves, stormy weather, so carrying a buoy on the surface was not comfortable for diving at all. The worst part (but hilarious): Getting hooked by a fisherman!
| | |
| --- | --- |
| Country | USA |
| Dive area name | Blue Heron Bridge, Riviera Beach, Florida, USA |
| Dive center | Blue Heron Bridge Scuba (Permanently closed) |
| Famous for | Muck diving! |
| Price | 1-tank shore dive (no guide) about $70,- including gear rental + surface bouy (no wetsuit) |
| Hotel recommendation | Days Inn West Palm Beach |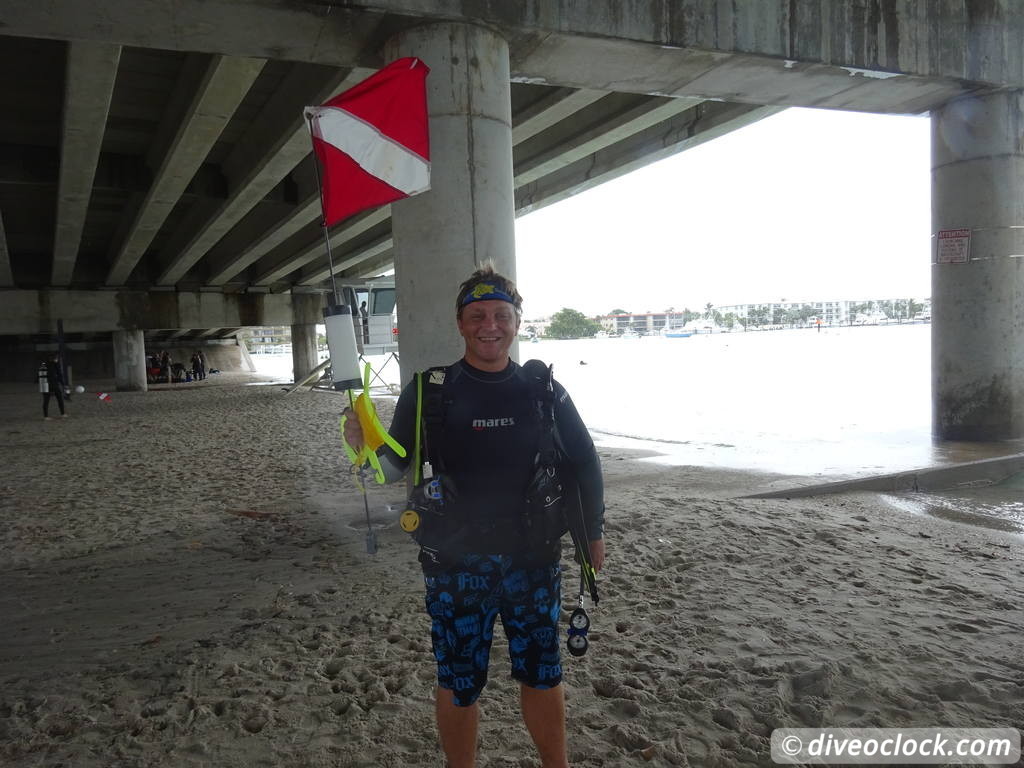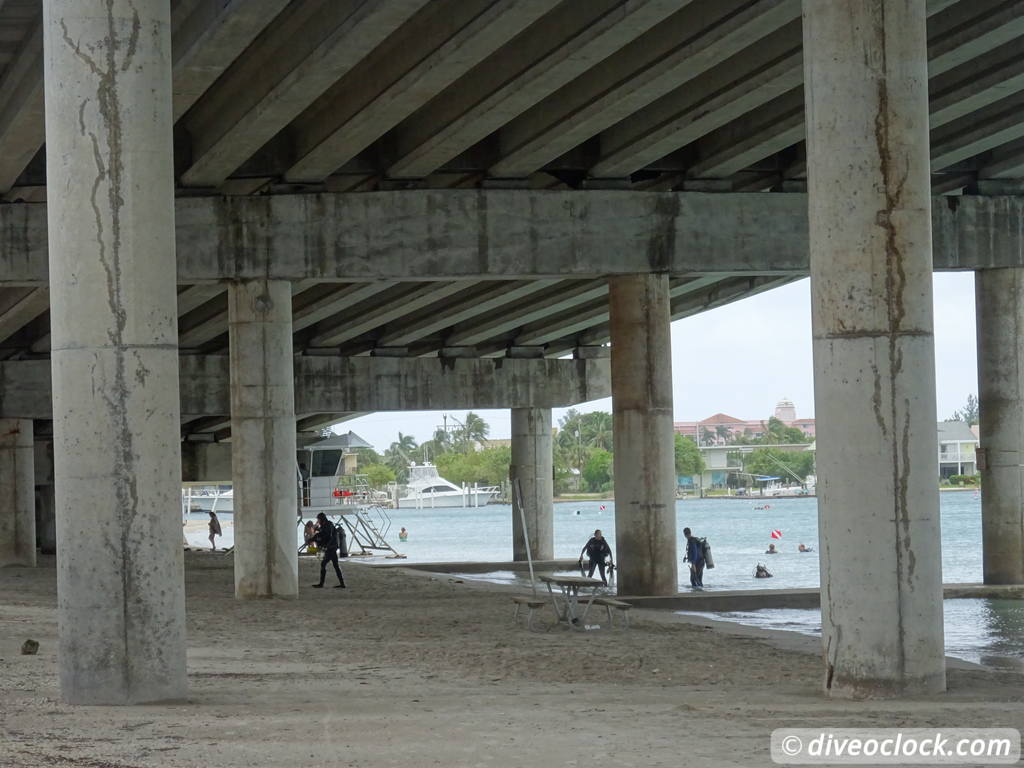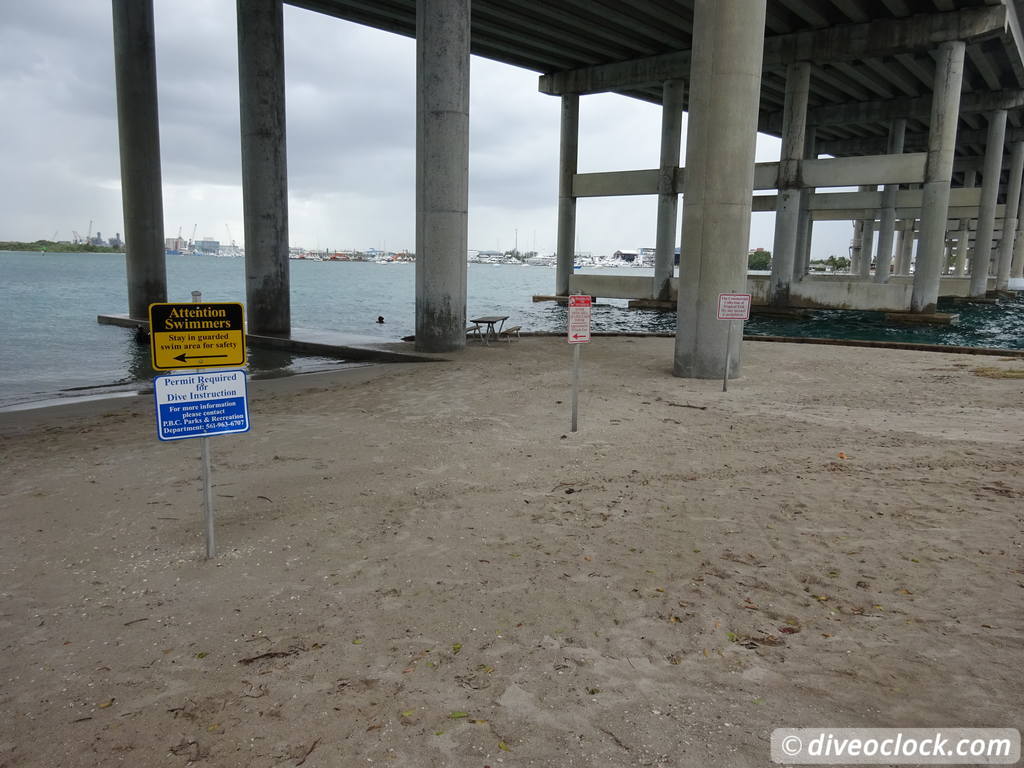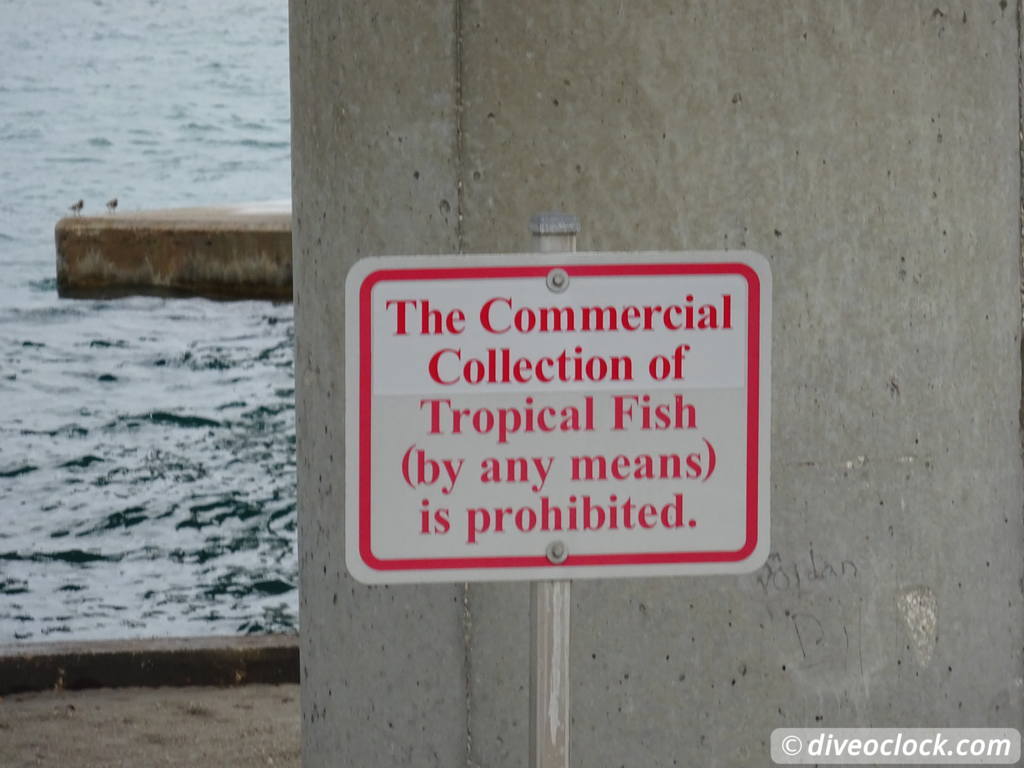 The Blue Heron Bridge dive area
My experience diving the Blue Heron Brigde!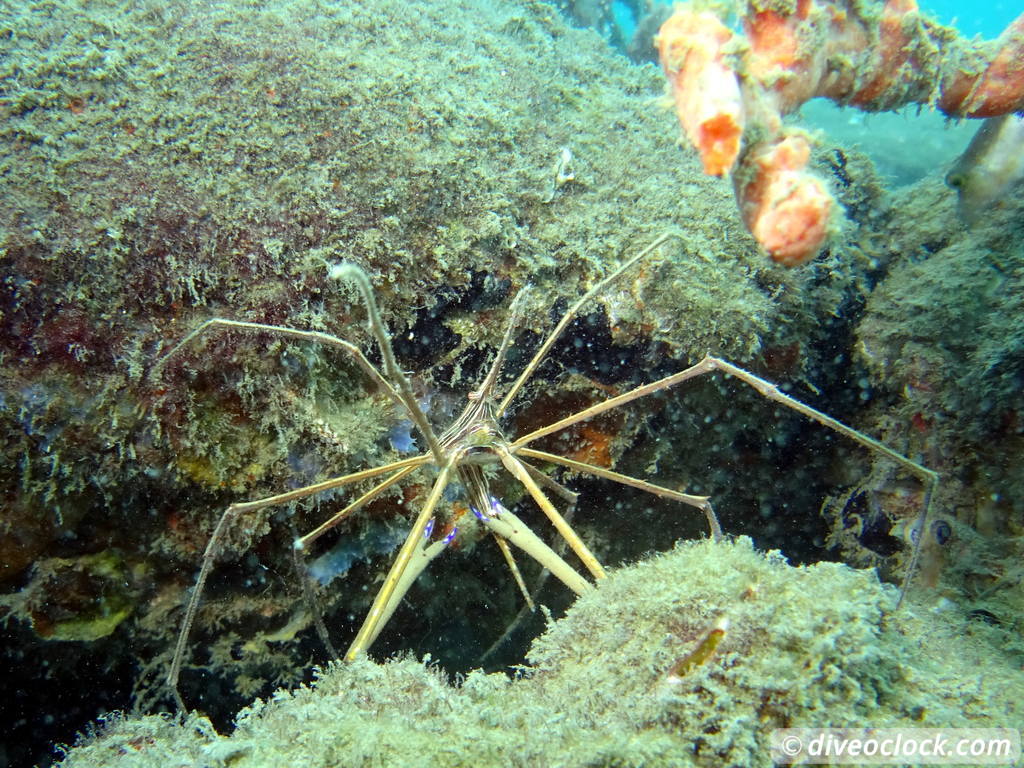 Yellowline arrow crab
SCUBA diving was shallow and easy, a lot of sandy bottom and some artificial reef objects. It is a very small dive area and with many divers in the weekend it was a bit of a circus down there. The visibility was low due to Hurricane Matthew, engineers working on the outflows at Lake Okeechobee and heavy rain. The Google images of sunlight shining through the bridge pillars looked like a total different dive spot, everything was gray and blurry. No schools of fish either but we found a group of Lobsters hiding.
Searching for critters was hard, or let us say finding something special was hard. Of course you should not compare the Blue Heron Bridge with
Lembeh Strait
but I did found a few interesting creatures. The Upsidedown jellyfish, Fireworm, Yellowline arrow crab and the Scaly-tailed mantis were the highlights. The diversity was low during our dive.
About the organization of Blue Heron Bridge Scuba
As mentioned above we choose Blue Heron Bridge Scuba for the location, easy for equipment rental and return without getting our rental car all wet. We arrived right before the day trip boat left, it was a bit chaotic and took them at least one hour before we were sorted with rental gear and a briefing. They were really friendly but just not efficient while we were on a tight (or tide) schedule. At the end we needed to hurry up to be in the water at slack tide. The rental gear was OK, not great. There are rinsing tanks and an outside shower available as well as a lady selling hot dogs.
2021 Update: Blue Heron Bridge Scuba is permanently closed. If you are or want to recommend another dive center, please get in touch.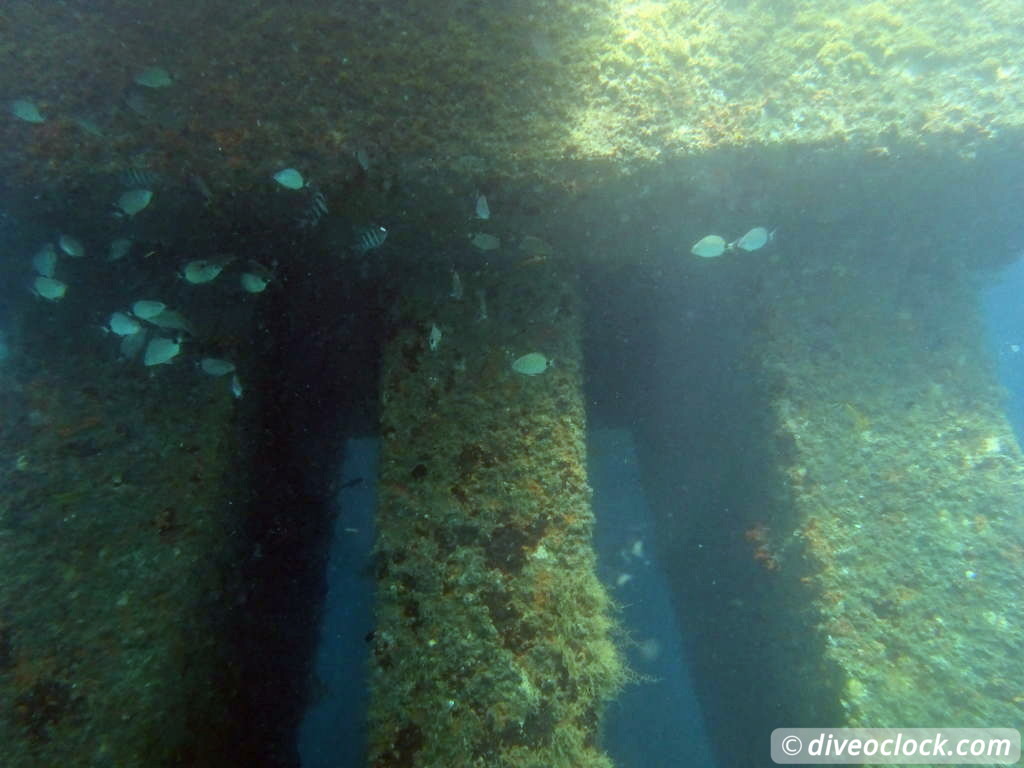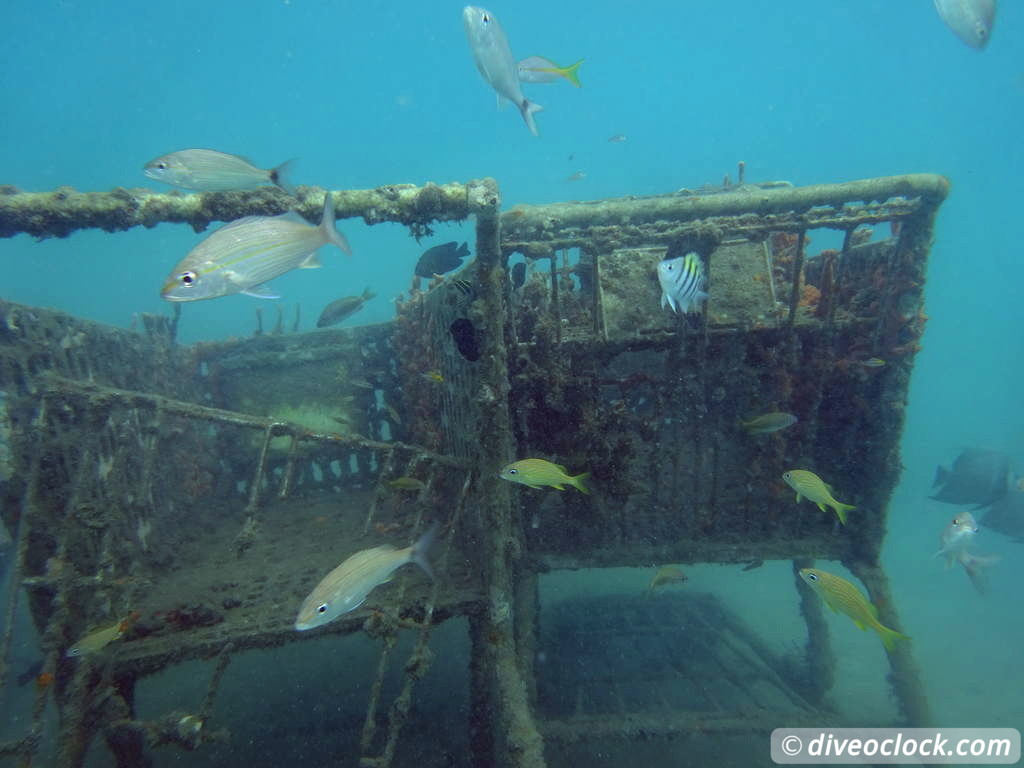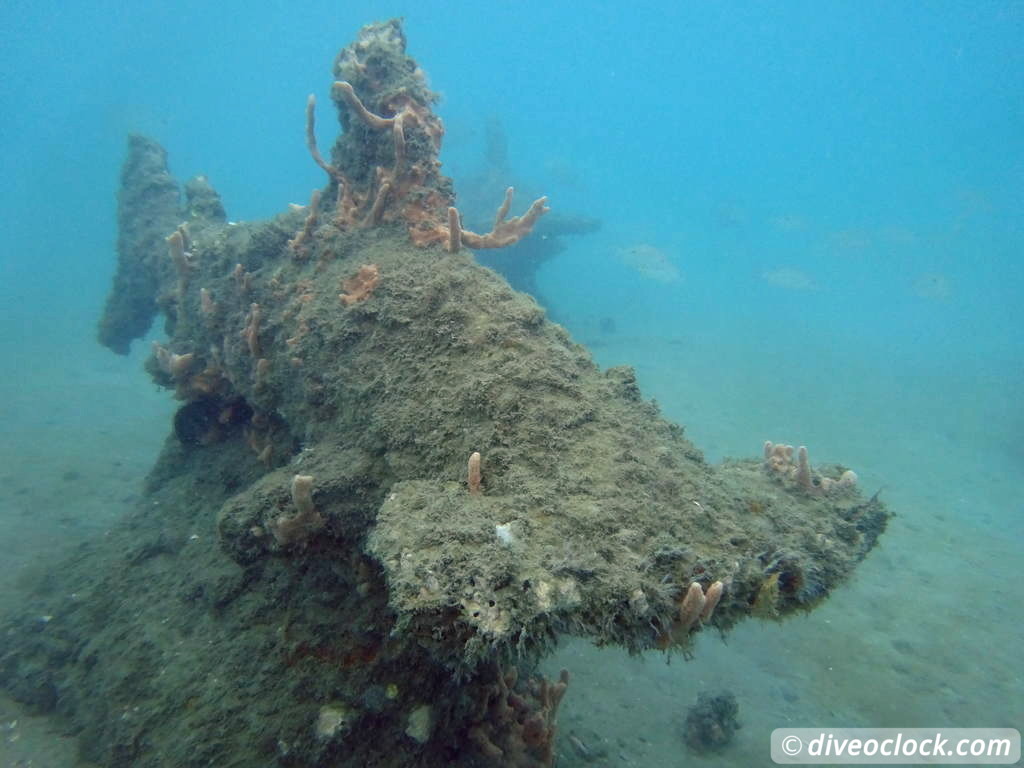 Blue Heron Bridge underwater.
Comparing dive destinations
Bottom structure
Reef structure
Pelagic
(big stuff in the blue)
Big reef
(bigger stuff on the reef)
Macro
(small stuff on the reef)
Current
(stream)
Flat bottom with bumps/big rocks/pinnacles
Hard corals tree-shape
(not moving)
Sharks
Turtles
Nudibranchs
(snails/slugs)
No current
Slope (going down slowly)
Soft corals tree-shape
(moving)
Rays
Eels/snakes
Sea horses and pipe fish
Small
(you can easily swim against it)
Wall
(steep but you see the bottom)
Table-/fan-shape
Trevally/Jacks/Tuna
Groupers
Scorpion/frog fish
Medium
(you can swim against it for a little while/higher air consumption)
Drop off
(steep and you can't see the bottom)
Anemones
Barracudas
Lobsters/crabs
Octopus/squid
Strong/reef hooks
(you cannot swim against it)
Blue
(no reference)
Sponges
Sardines/herrings
Puffers
Shrimps
Pumping/washing machine/OMG/hold your regulator
(superman)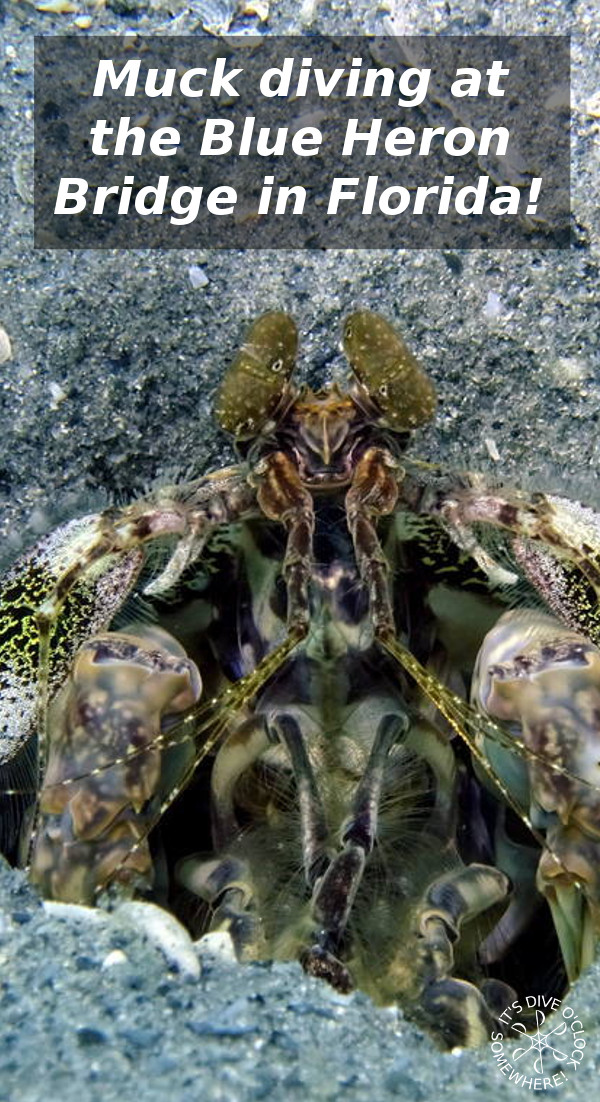 You can read more about the Florida East Coast, accommodation and restaurants on my travel blog.
Click here
.
If you like this post, hit that like button on our
Facebook page
and stay tuned for more!
Marlies Wolters
Founder of Dive O'Clock "It's dive o'clock somewhere!"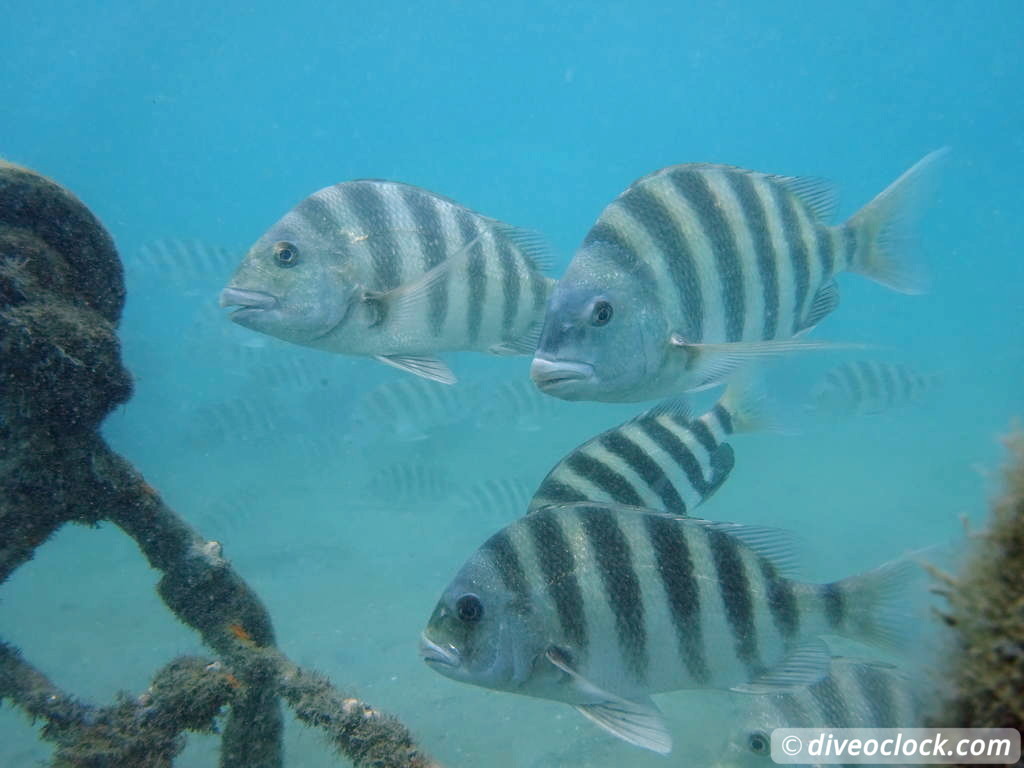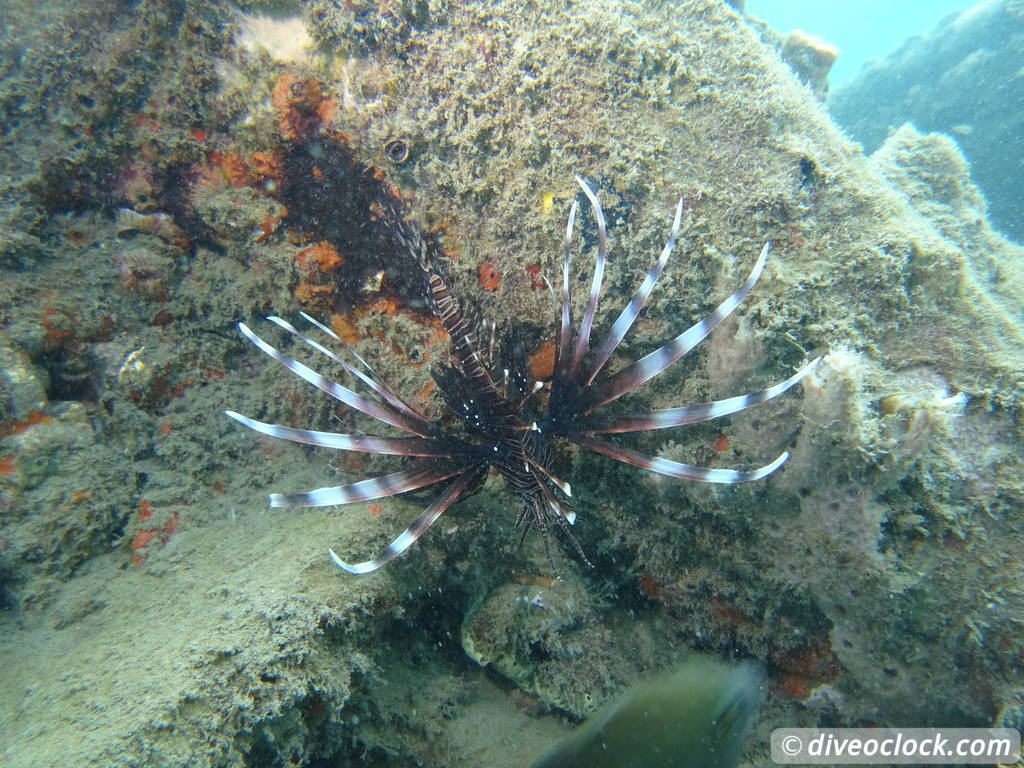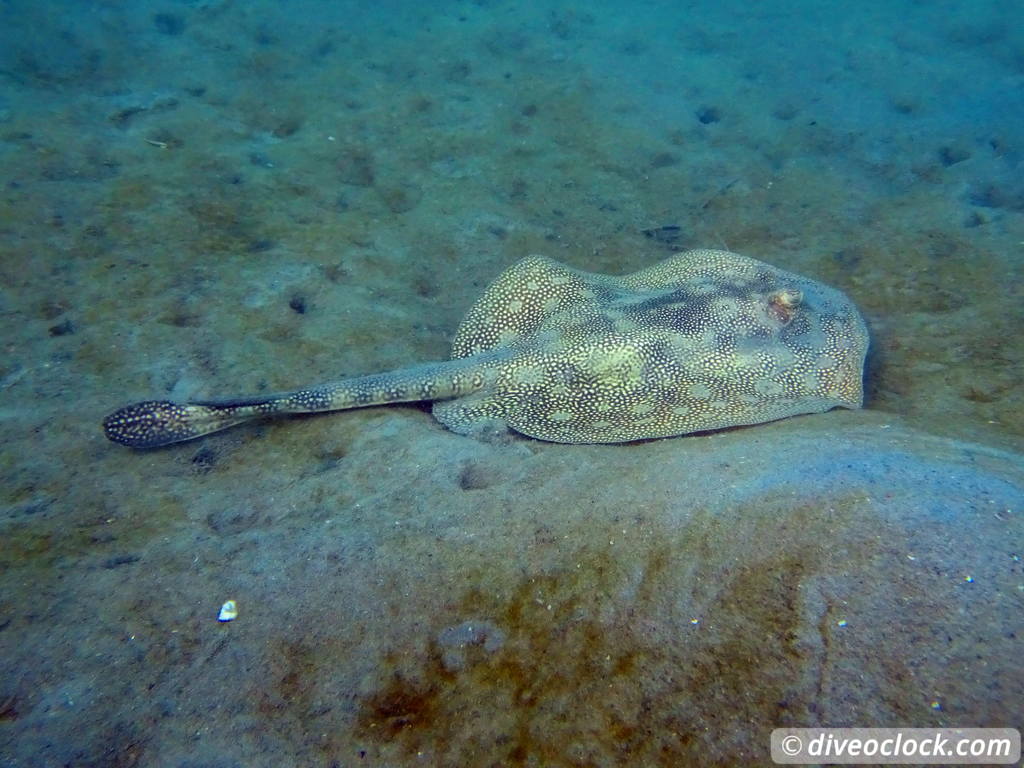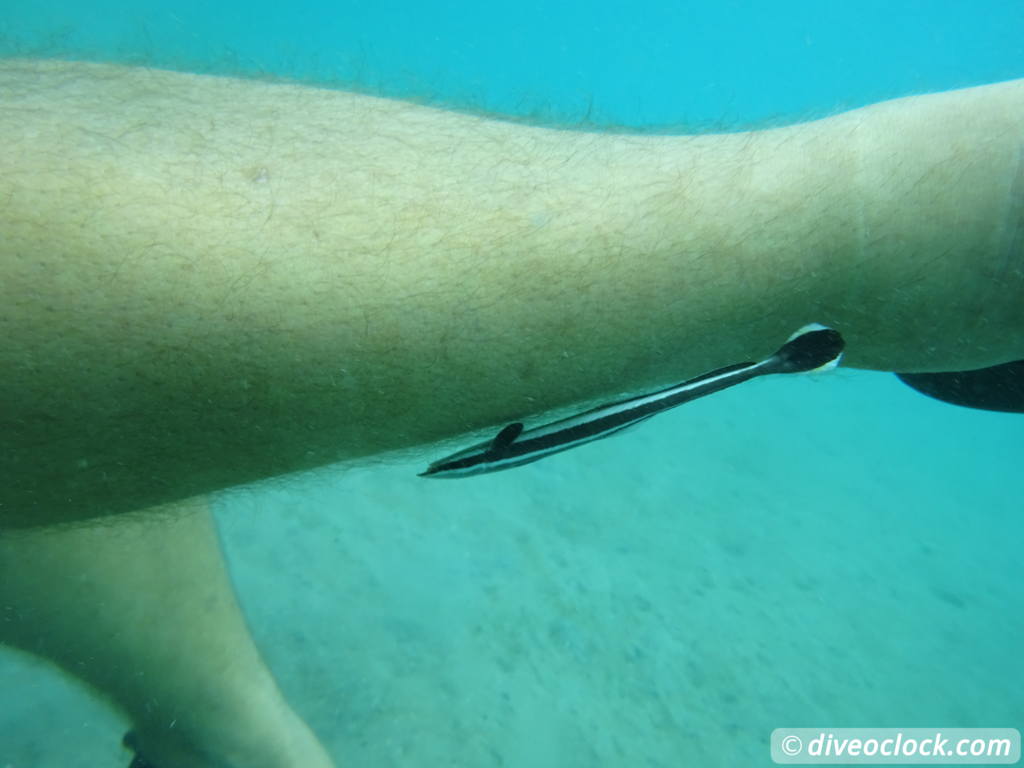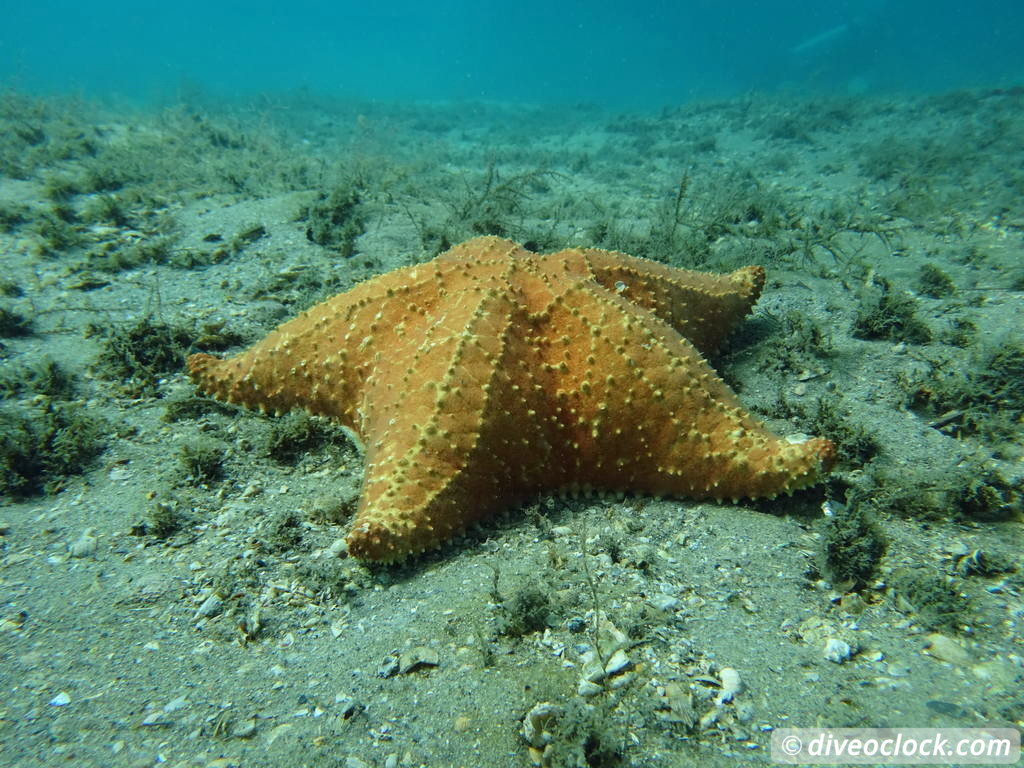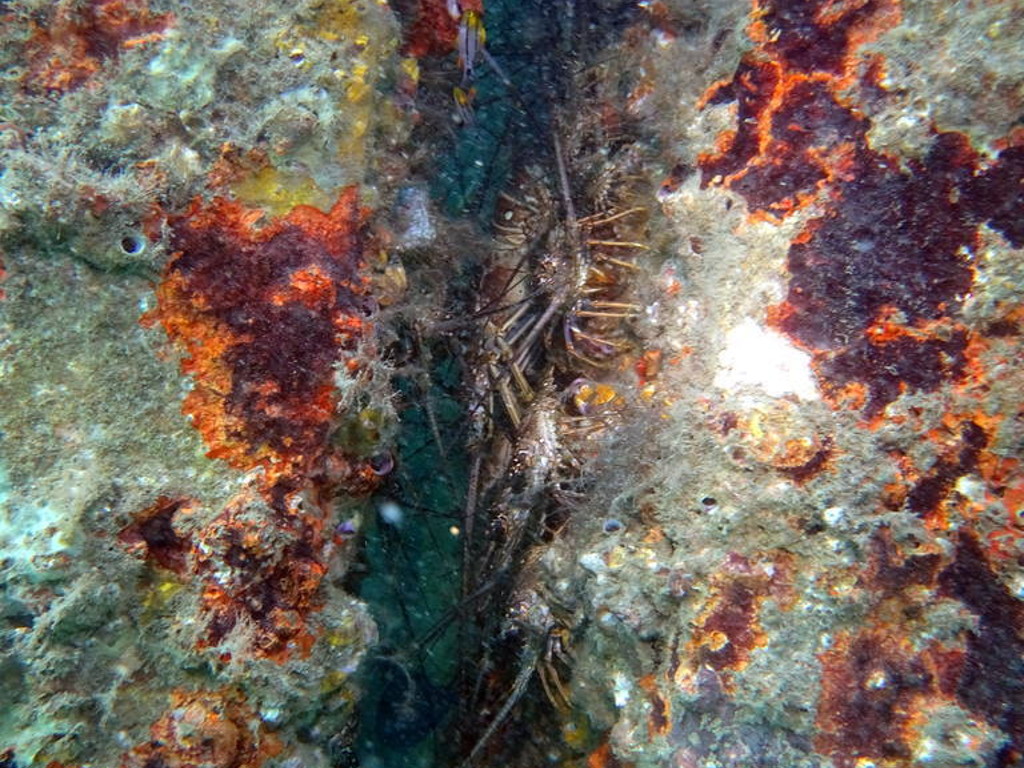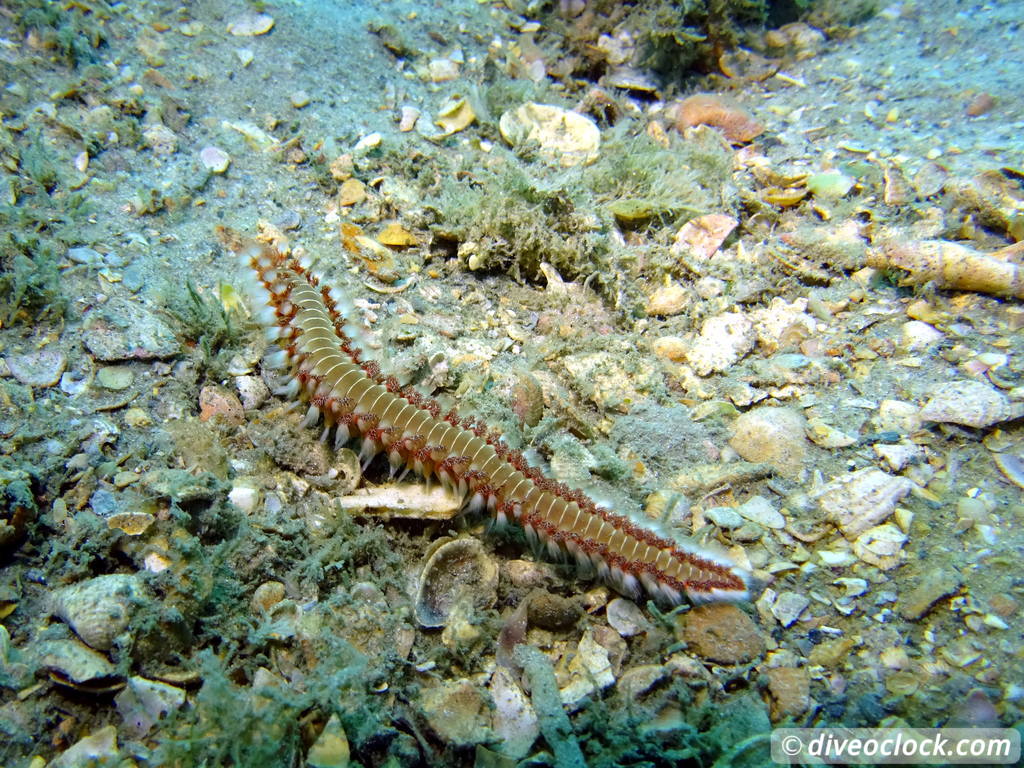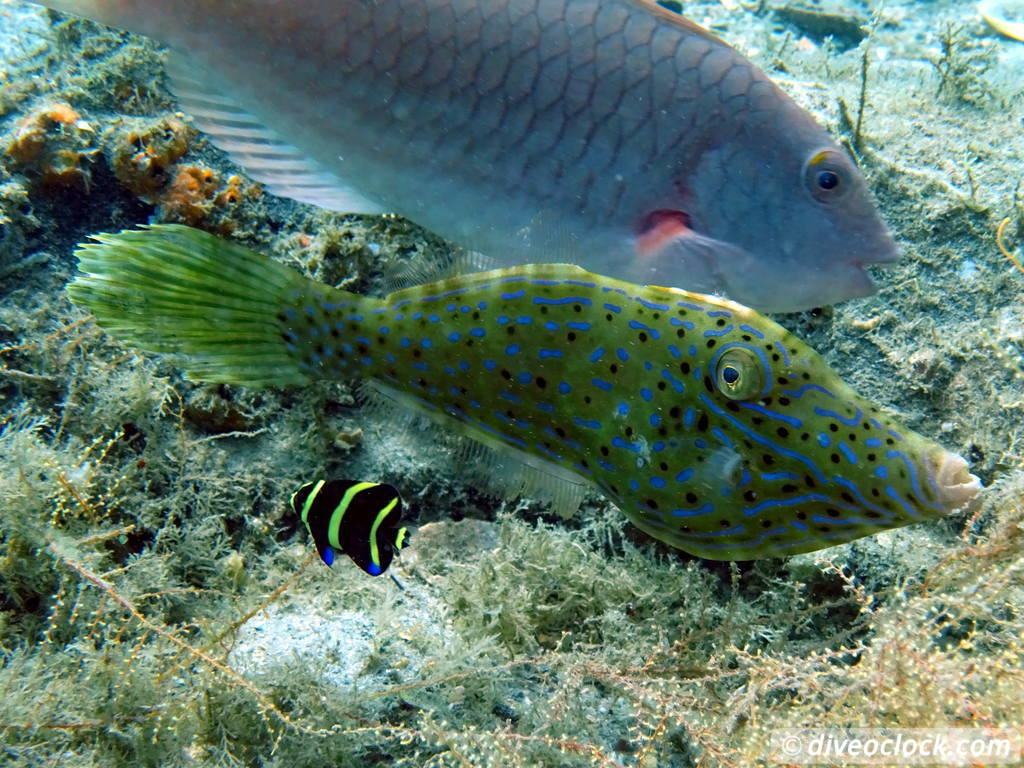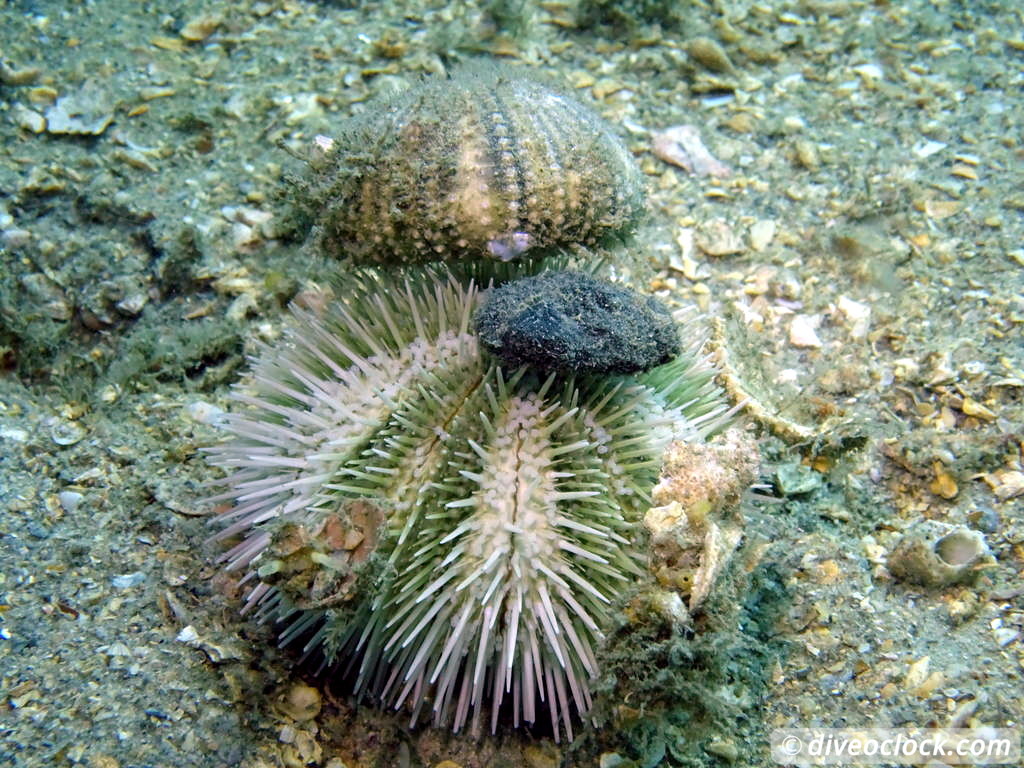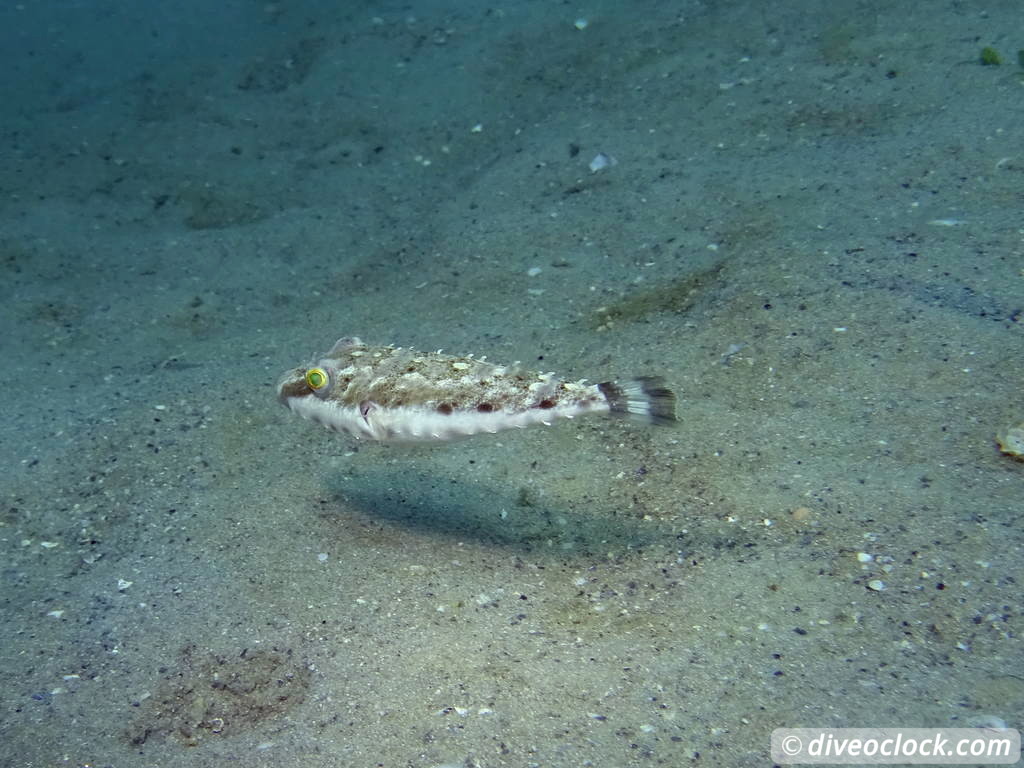 Marine life at the Blue Heron Brigde.

Share this page: