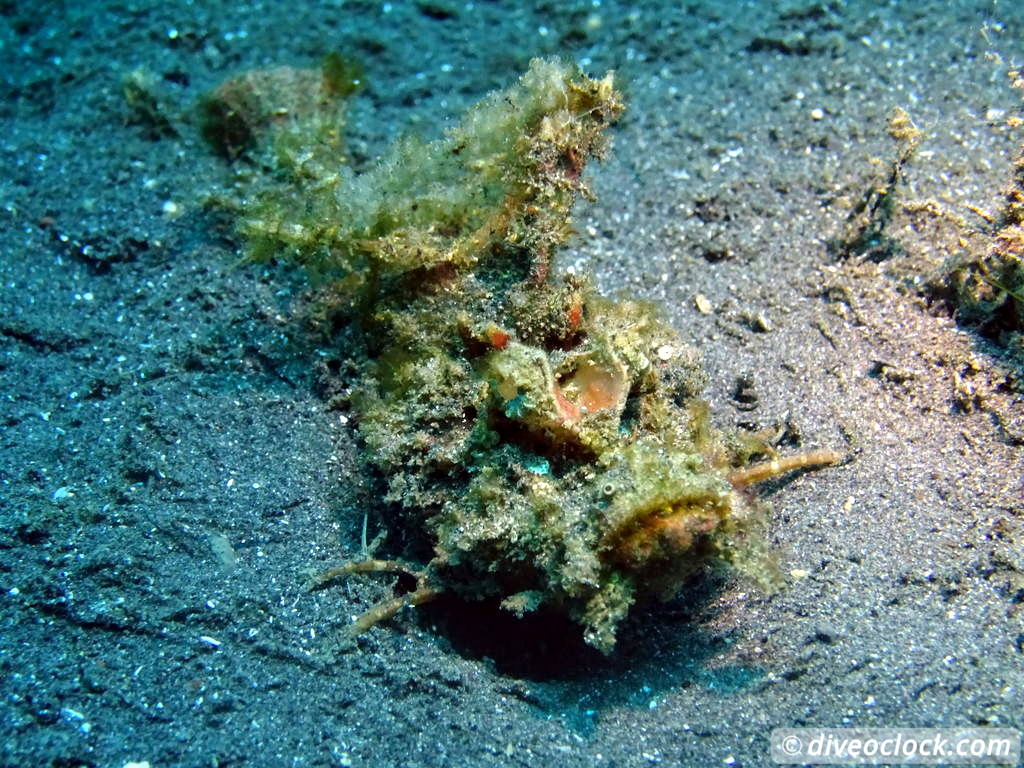 Lembeh - The Best Muck Diving in The World (Sulawesi, Indonesia)
If you like to look for macro (the small stuff) underwater - go treasure hunting in the black lava sand of Lembeh Strait in North Sulawesi, Indonesia! It is definitely world class muck diving here!
Time for world class muck diving! Lembeh Strait has been on my wish list for many years.
It is impressive how often pictures of the most amazing underwater creatures of Lembeh pop-up in dive magazines, social media posts and in the 'best diving in the world' lists. Was it as good as I thought it would be?! YES, YES, YES!
Understanding the dive area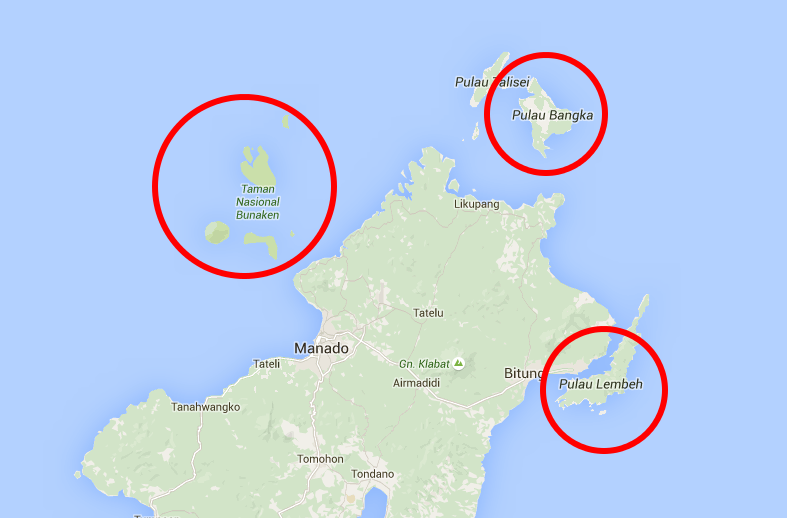 North Sulawesi (Celebes) is known for world class SCUBA diving! There are three main areas SCUBA divers go diving: Bunaken National Park, Bangka Island and Lembeh Strait - see map. Bunaken has amazing drop-offs with many turtles, dolphins and colorful reefs. Bangka is known for soft corals, seahorses and dugons for example.
The Lembeh strait is in between North Sulawesi and Lembeh. It is a channel with black lava sand and garbage from the island. Strangely enough this is one of the best places in the world to dive for the 'small stuff' in the muck (dirt/mud).
Lembeh Island is green and has tropical bird species and the tiny tarsier monkeys, it is a true paradise and a must visit of Sulawesi!
| | |
| --- | --- |
| Country | Indonesia |
| Dive area name | Sulawesi, Lembeh Strait |
| Dive center | Divers Lodge Lembeh |
| Famous for | World class muck diving! |
| Price | Full board $55,- a day, 2 boat dives a day $72,- (pre booked) + equipment rental $14,- per day |
| Hotel recommendation | Honey Bay Resort Lembeh (with swimming pool and A/C) |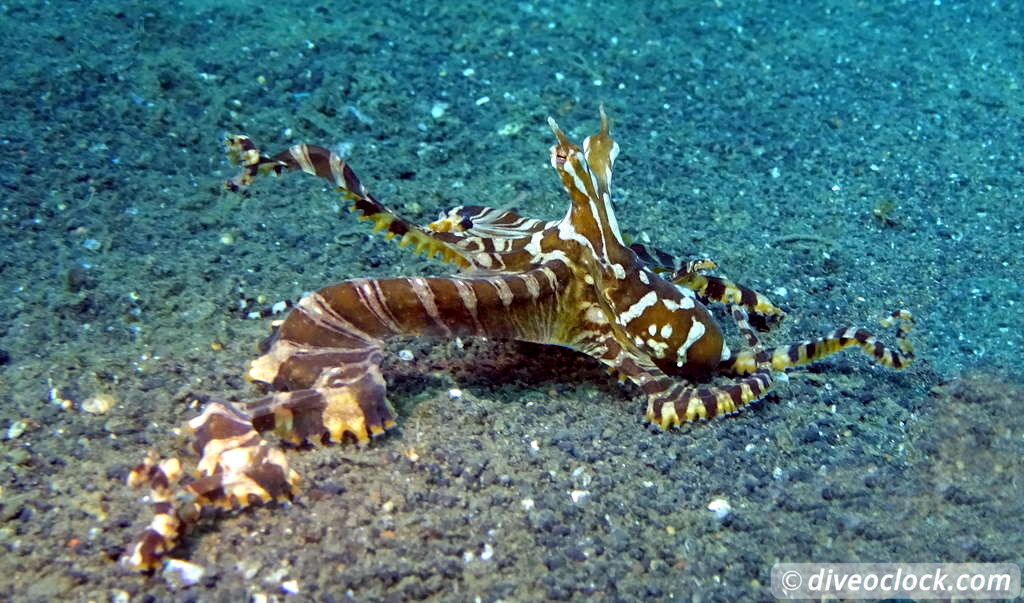 Dive sites around Lembeh
There are dozens of dive sites around Lembeh Strait, all of them are great for finding critters. Here it is more about what you would like to see than which dive site to go. So, pick your favorite octopus, seahorse, crab or frog fish and the dive guides will make a plan.
Some dive sites are all sandy, some dive sites have a reef with colorful fish in the shallow part - great for your safety stop. Expect to see a lot of plastic and other human garbage as well, the environmental concern is picking-up slow.
Most critters can be found below 20 meters, so Nitrox comes in handy. Do not expect colorful reef dives, there are some, but this is not what makes Lembeh special. The sandy bottoms make it easy to spot the special animals, like the walking fish and amazing nudibranch.
Because the sand stirs up easily and most off the stuff is really small it is very important that you can keep your buoyancy. Most visitors dive here with big cameras and are very experienced. The guides take several sticks to put it next to a special creature. You just move from one stick to the other with your buddy to take pictures. It is a different kind of diving here!
Dive centers & accommodations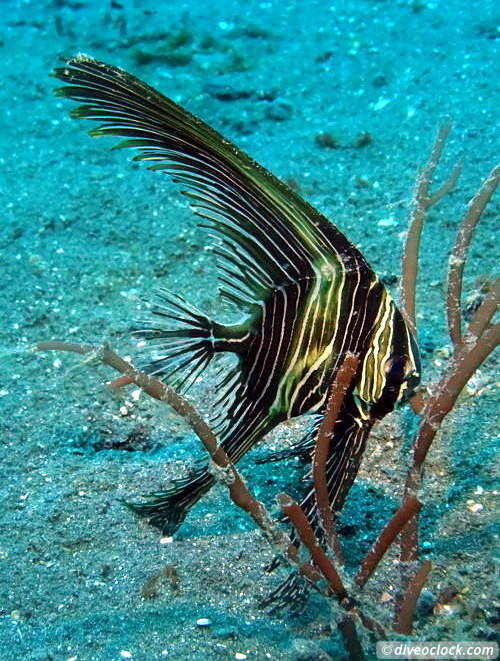 There are many dive centers on each the the three areas mentioned above. If you are thinking of combining the areas you can dive with three different companies or dive all three areas with one depending on your budget and the season. You can dive year-round but transportation becomes a challenge. We were here in June and the waves where to high to take the boat between Lembeh and Bangka. Day trips from
Manado
area to Bangka or Bunaken start from 1.5 million Rupiah (ex park fees, etc.)
We tried to stay in Bitung and organize a day trip to Lembeh for diving to save some money, but it did not seem possible. There is something strange with North Sulawesi compared to other provinces in Indonesia to my concern. Hotels are either horrible expensive for mid-range quality - you can find these online or they are mid-range priced for low quality without the possibility to book online.
The (dive) resorts are located quite remote and mainly offer full-board. It is quite hard to find something below 35 euro per person per night, excluding diving, transfers, national park fees (only Bunaken at the moment), etc. In the meantime we got an invitation from Rob, the owner of Divers Lodge Lembeh, to stay at his resort...
About the organization of Divers Lodge Lembeh
Divers Logde Lembeh is on the South of the island and this is a true paradise! WOW! We were so happy to stay there! It is a lodge in the jungle facing two bays. There is a huge and comfortable outdoor living room with stunning views over the bays with a dining area, a lounge area with sofas and a sun terrace. Read a book from the library or check the fish-ID books and watch the Lembeh Strait DVD to know what to expect underwater.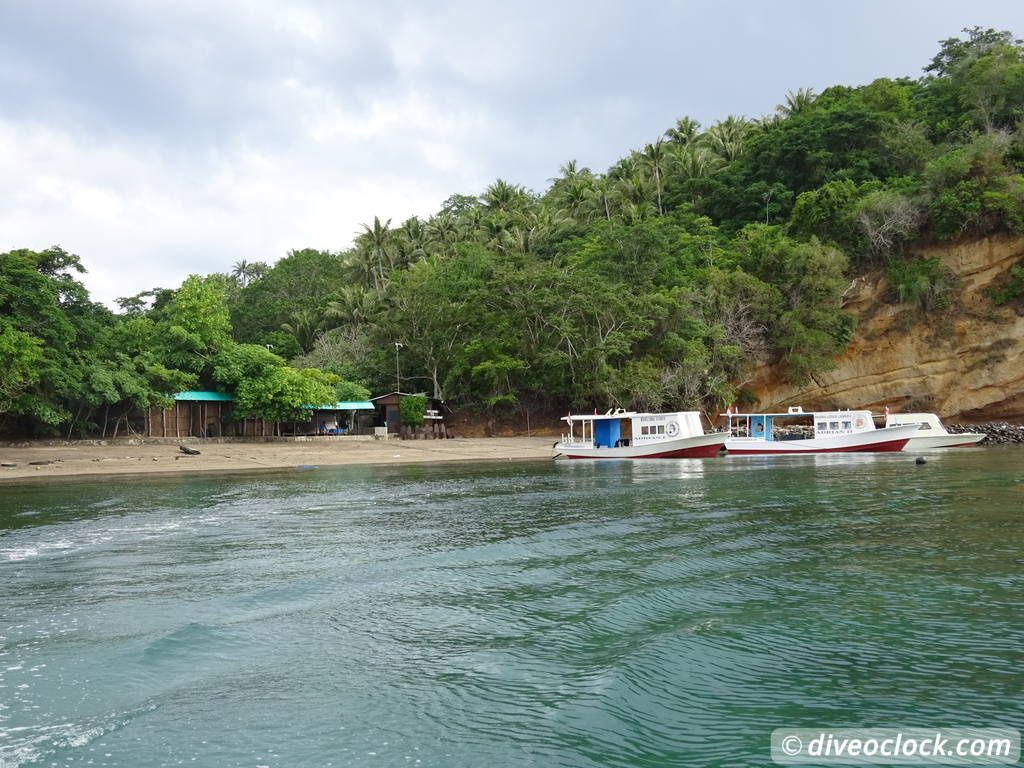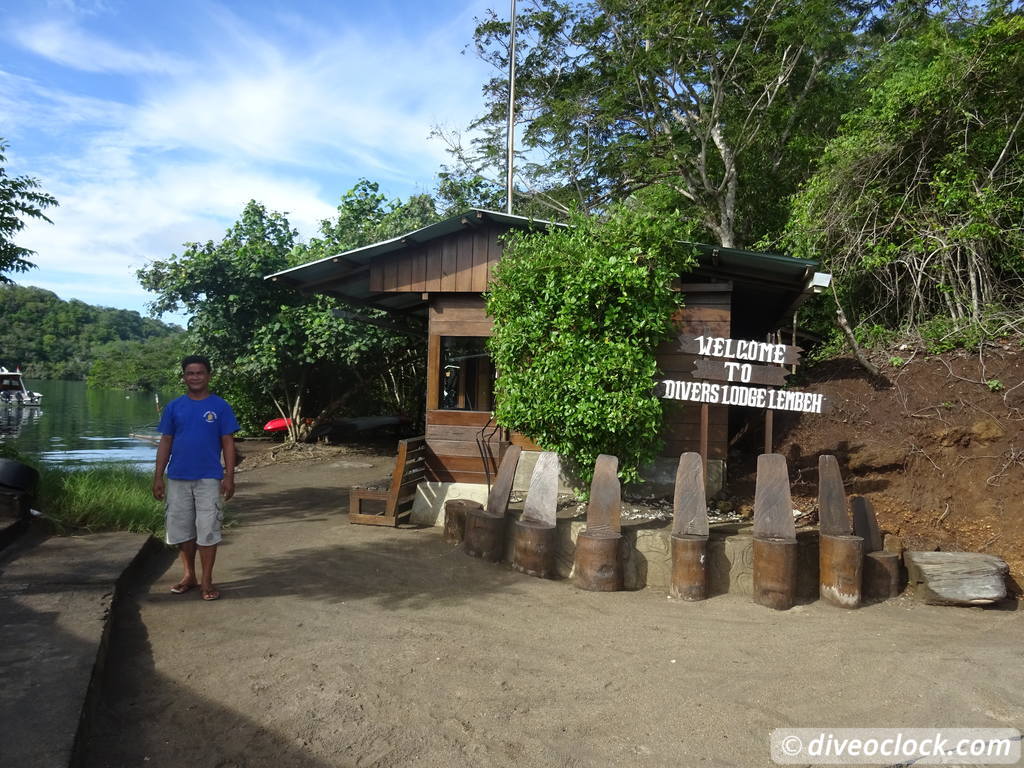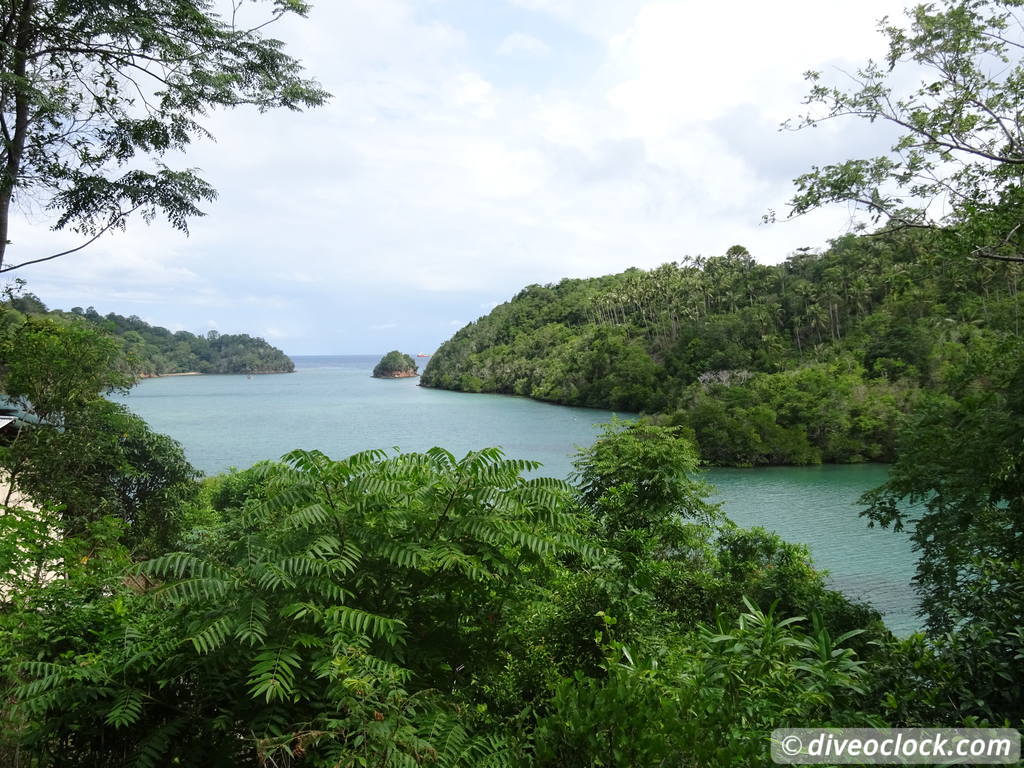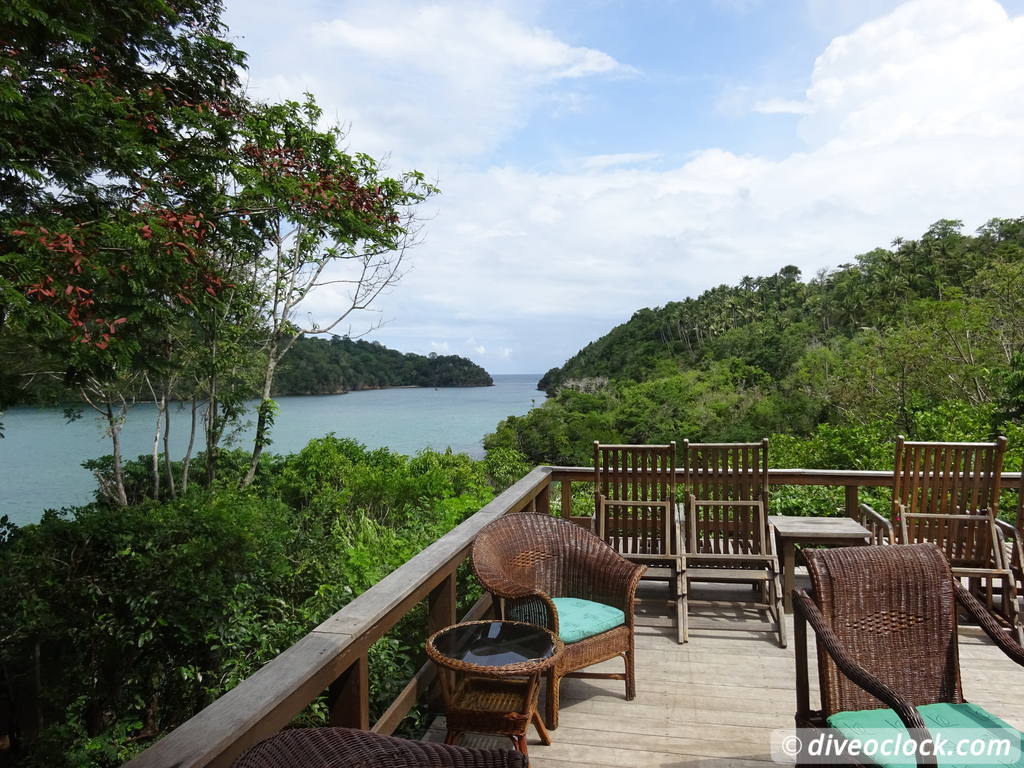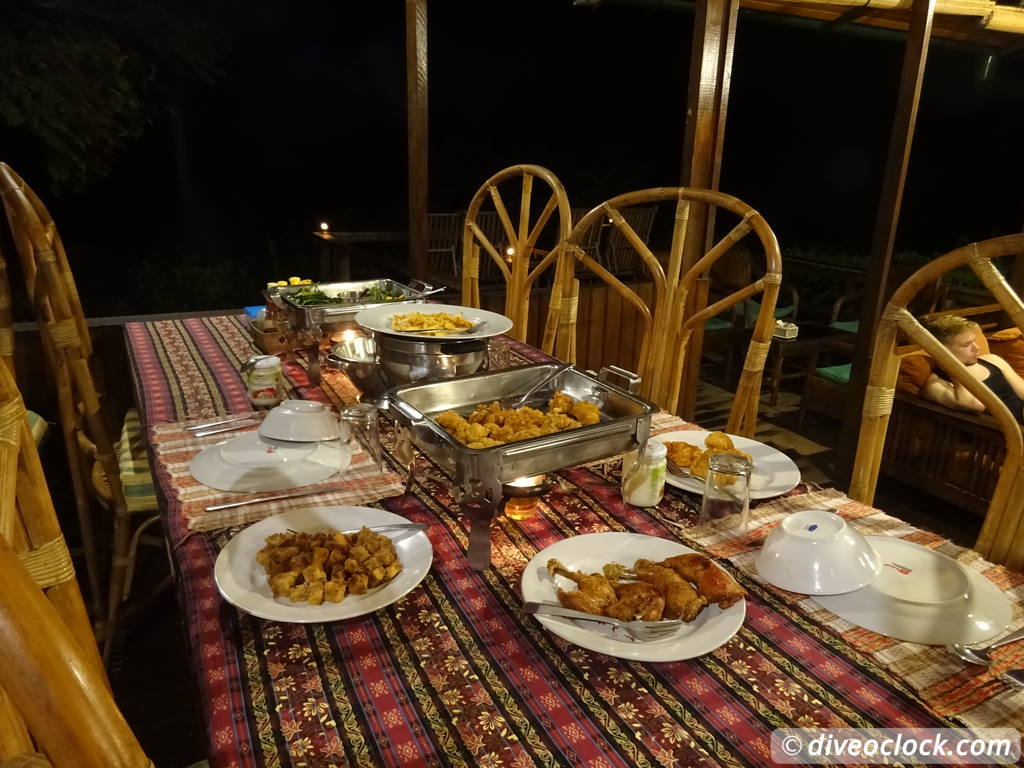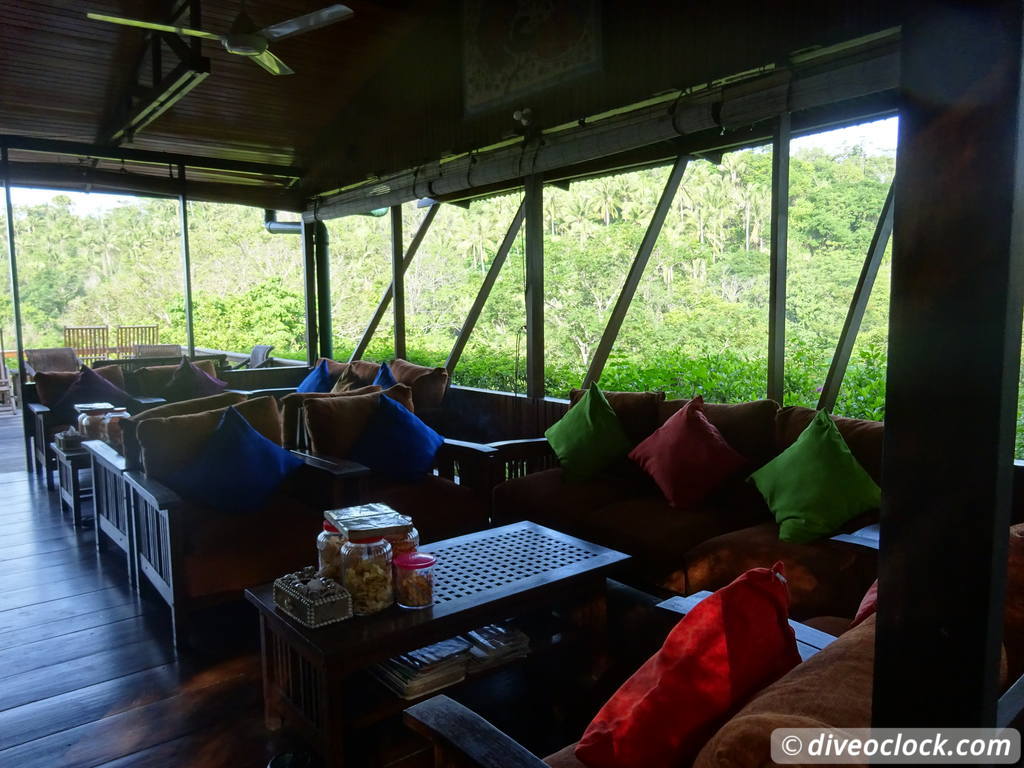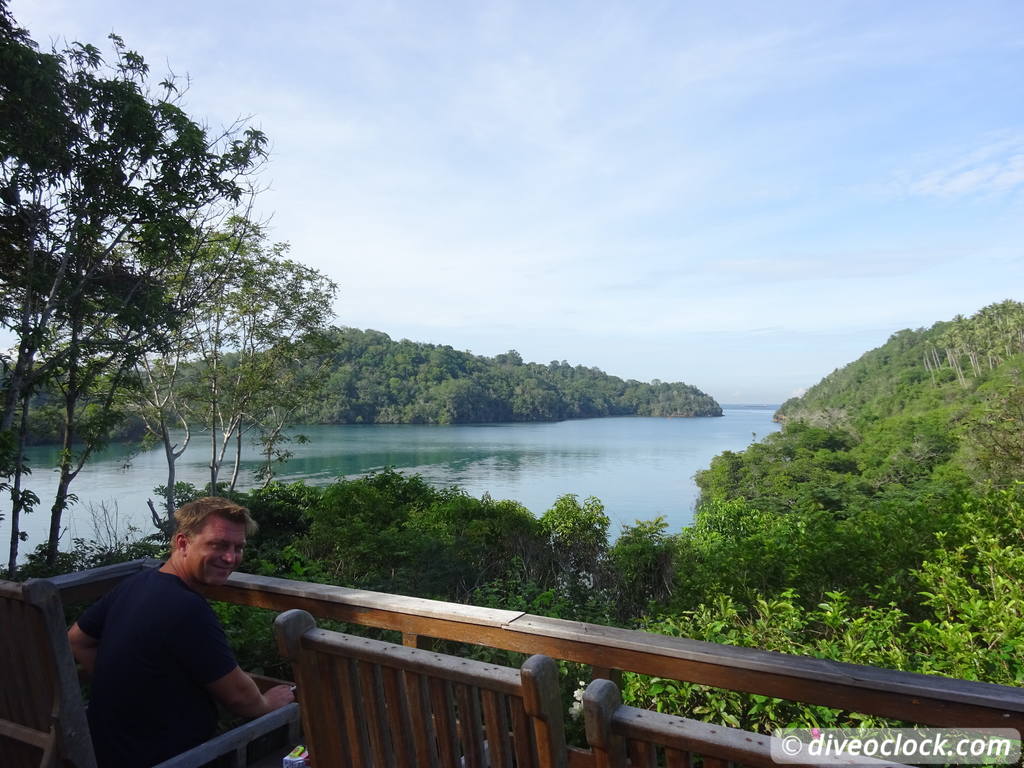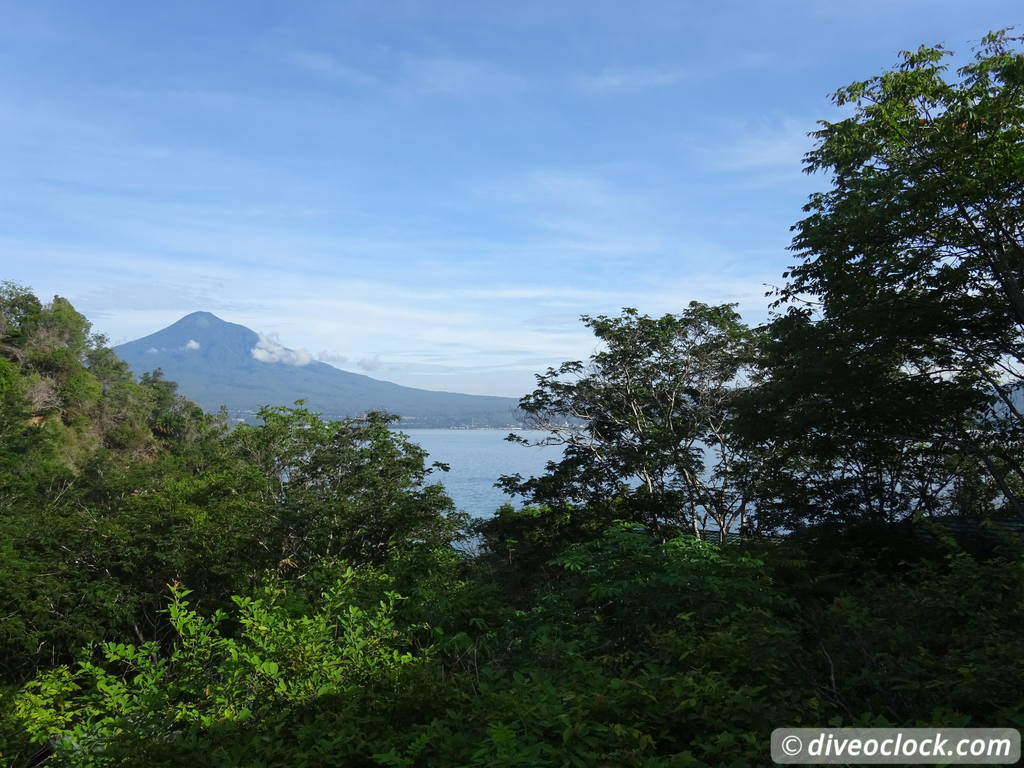 Divers Lodge Lembeh living room and restaurant.
The family and staff (10-20 people) will make sure you have an awesome time during your surface interval. Three meals a day are offered, family style dining, with a variety of Indonesian dishes and always snacks in between. I can not wait to go back here! The rooms are private bungalows laying multilevel on the hill with a lot of privacy and again; stunning views over the bay! Early morning I woke up several times from the sounds of the wildlife around the bungalow, simply amazing.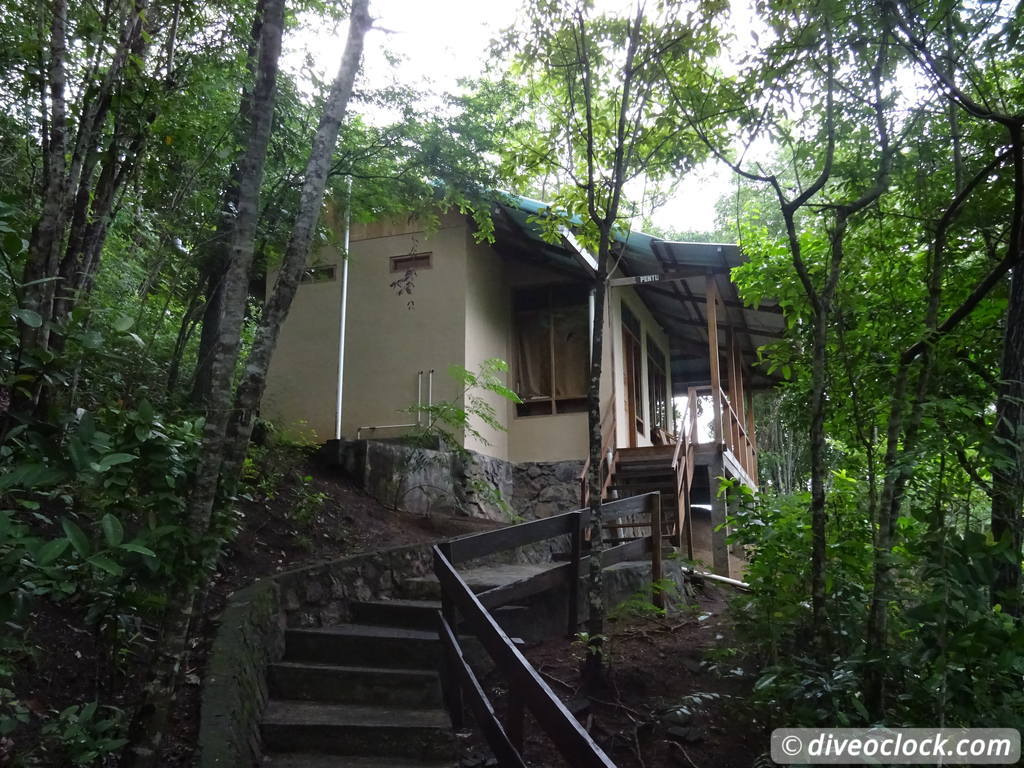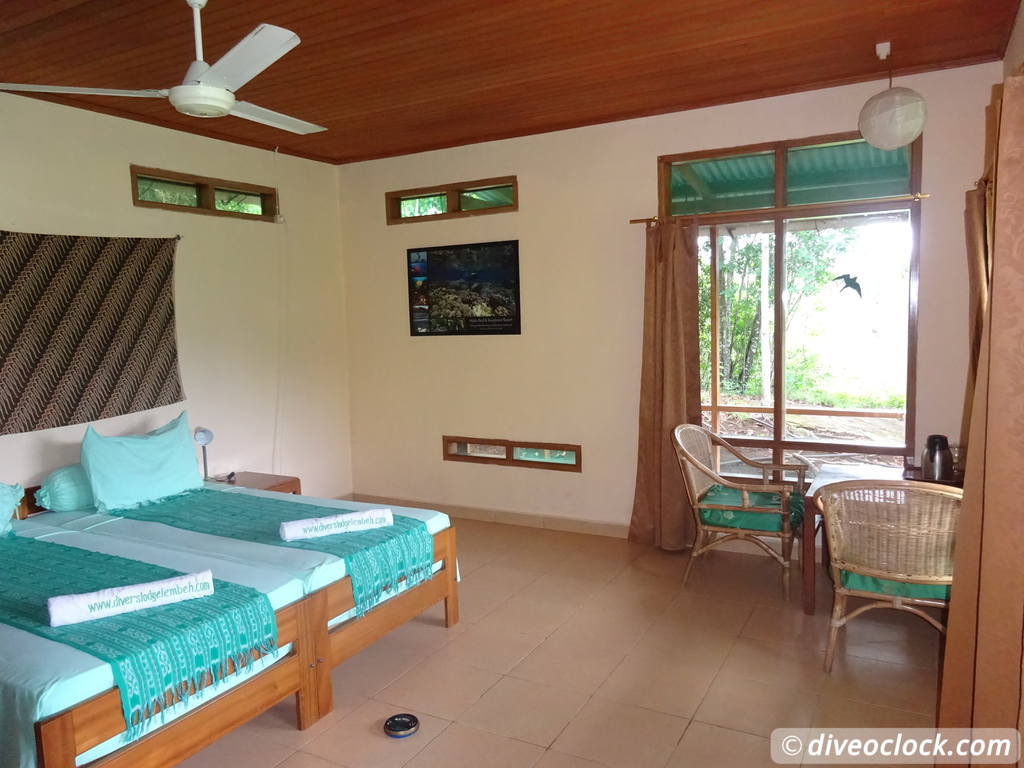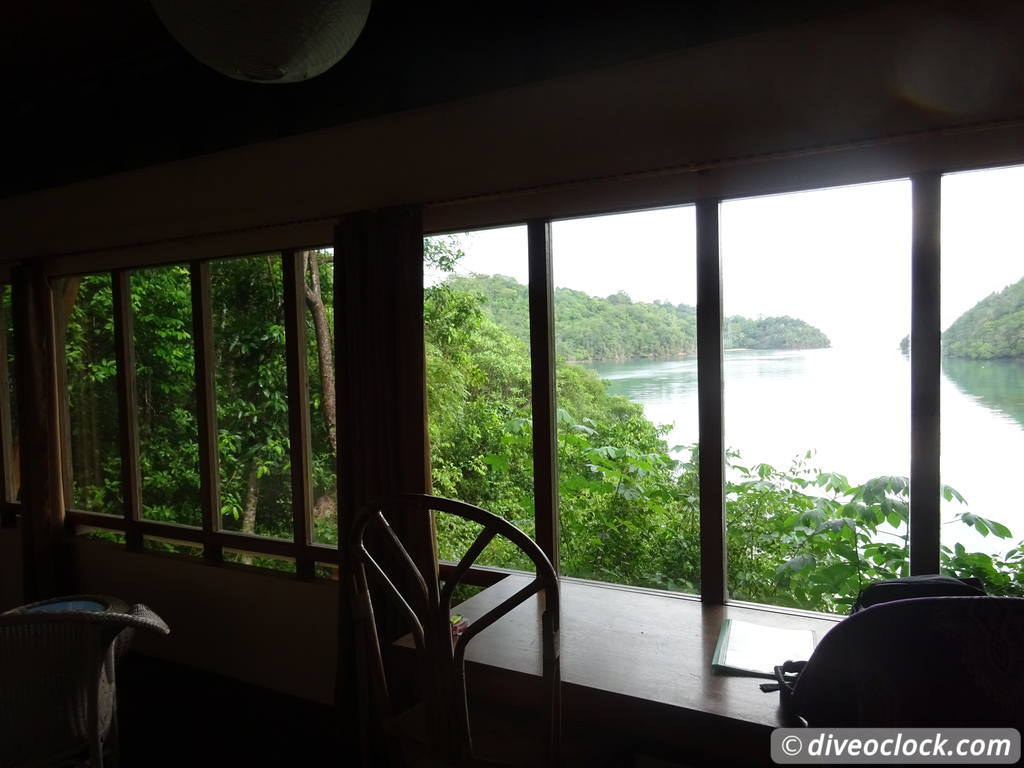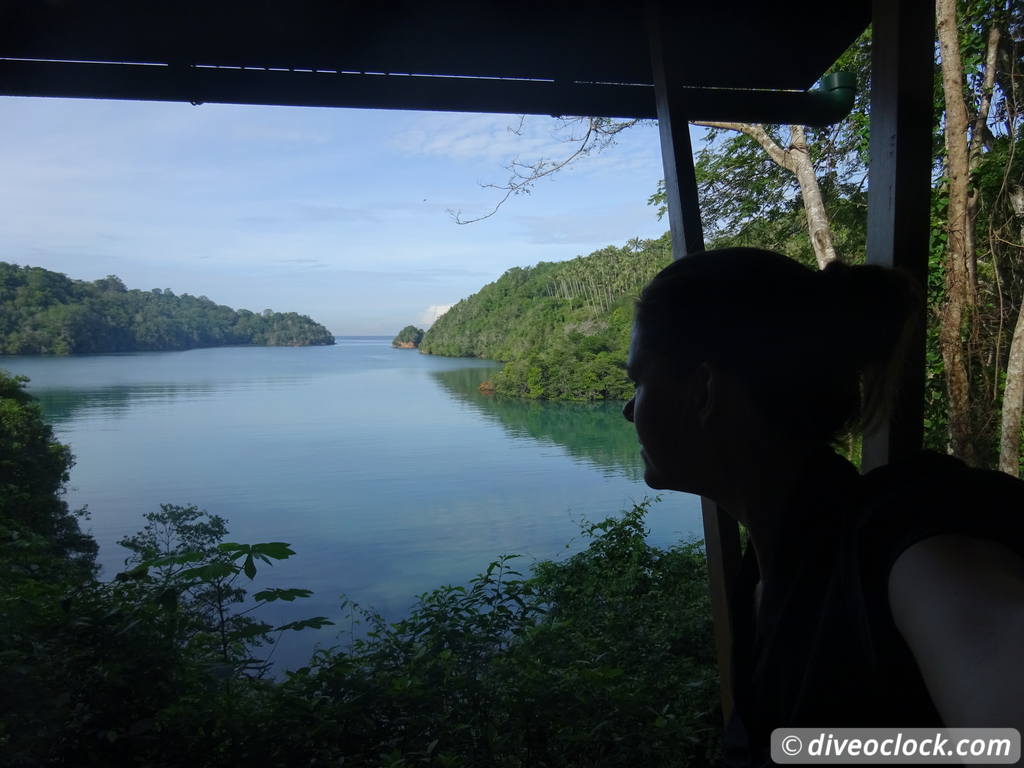 Private bungalow of Divers Lodge Lembeh with a view!
Divers Lodge Lembeh has two boats to dive with and the trips are either one, two or three dives in one go. The dive guides are very experienced and have good eyes to find the small animals. There is no boat briefing and the dive site briefing are more about the orientation of the dive than repeating signals, procedures and other things. Probably because most people are very experienced divers and the only challenge about the dive sites is to stay out of deco and prevent steering up sand to take good shots. The boat crew is also really helpful. Fresh fruit, hot drinks and cookies are served when you surface and a fresh towel is waiting for you.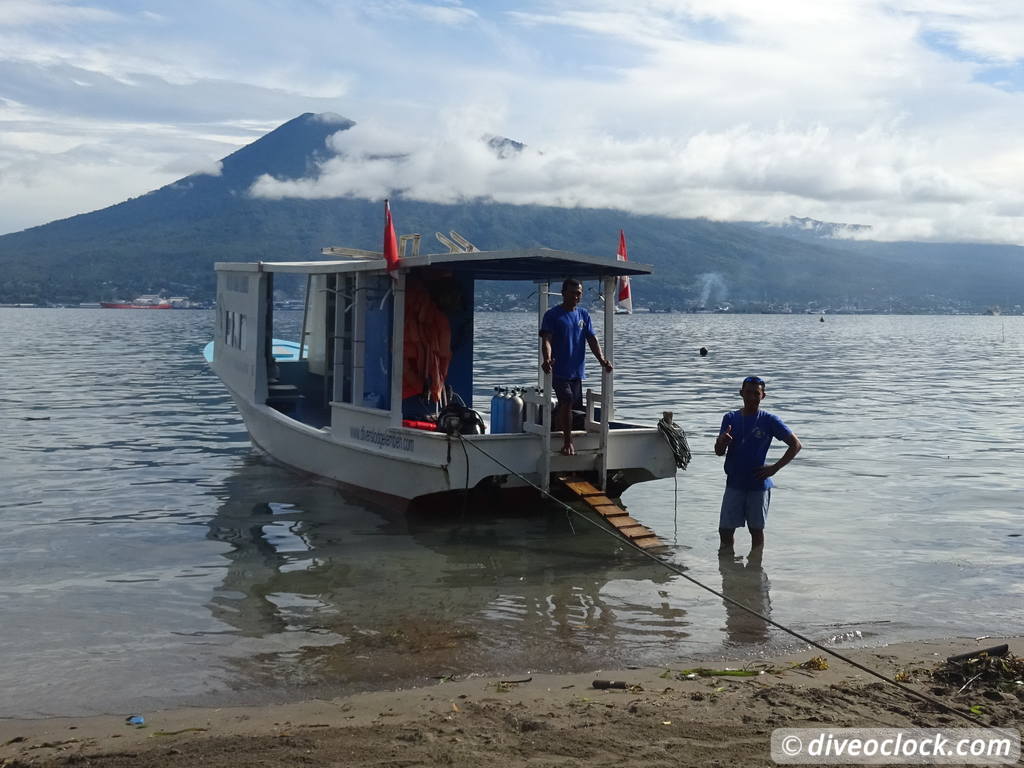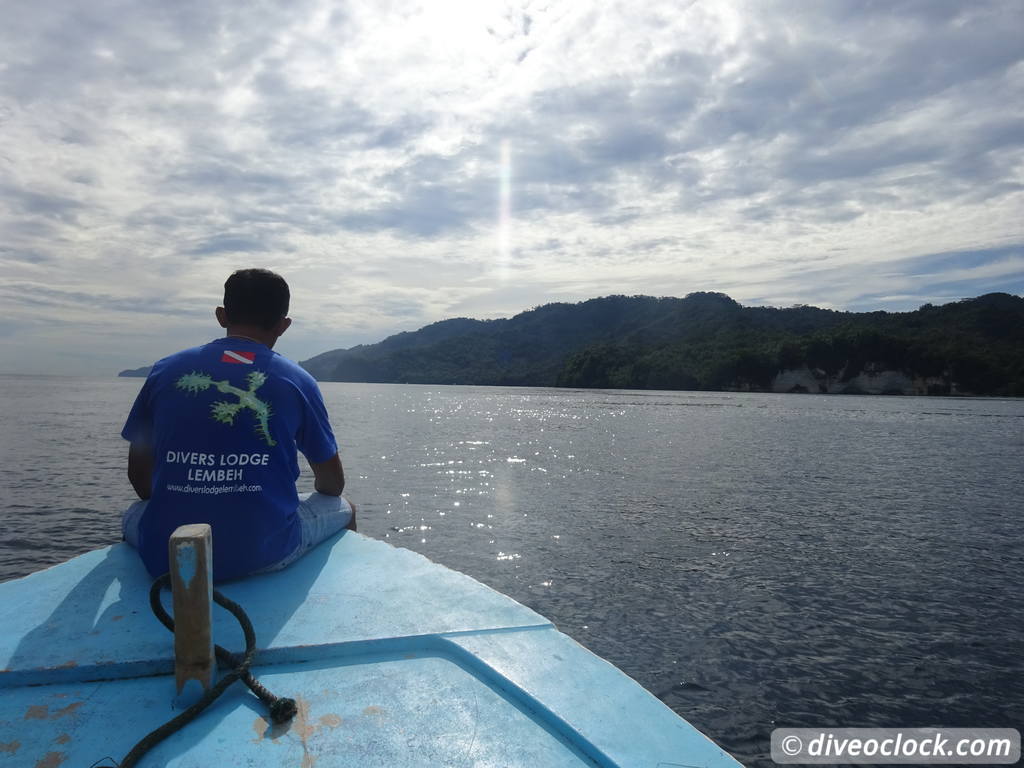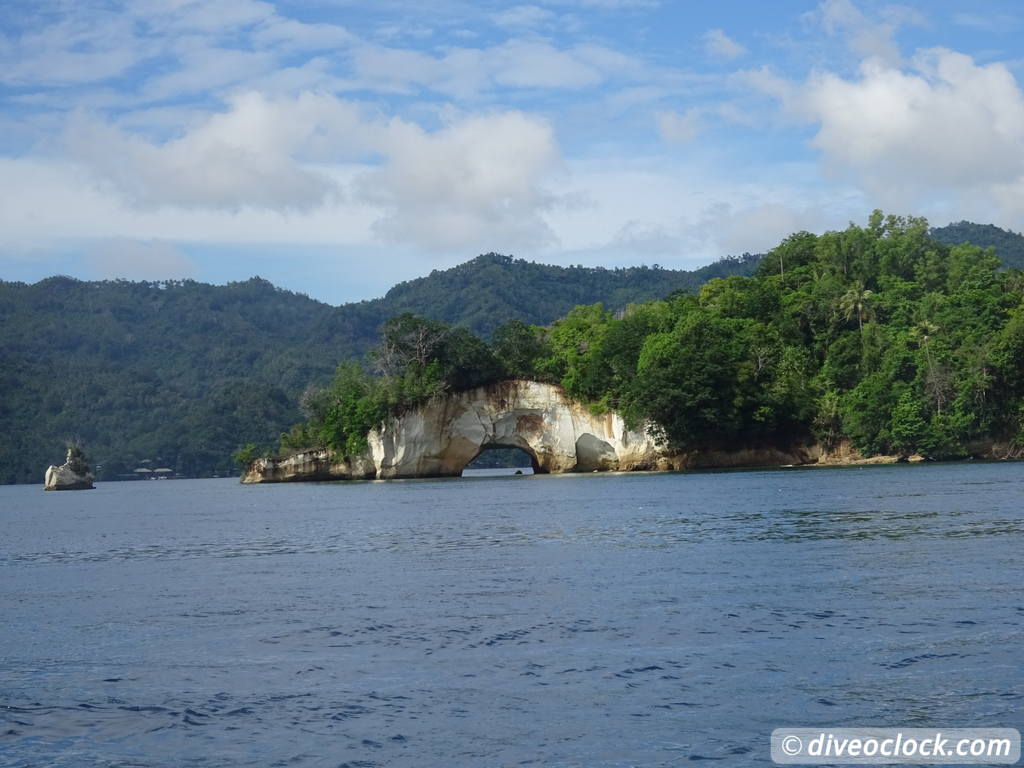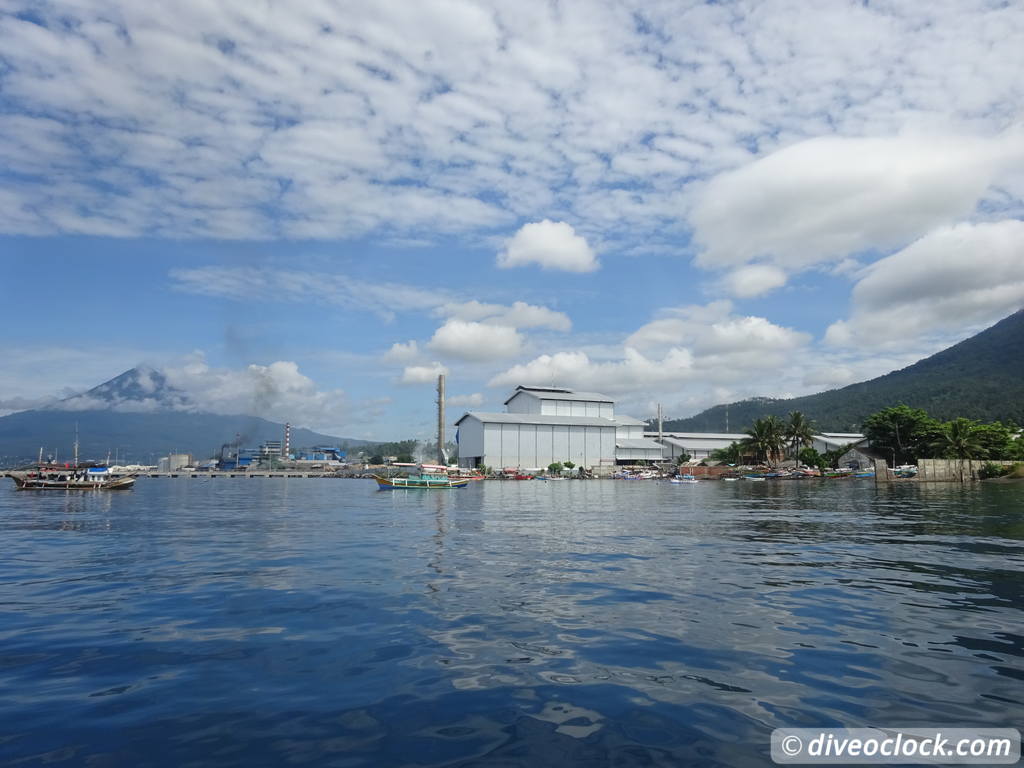 Diving boat & happy crew from Divers Lodge Lembeh.
Comparing dive destinations
Click here for more information about comparing dive destinations.
Bottom structure
Reef structure
Pelagic
(big stuff in the blue)
Big reef
(bigger stuff on the reef)
Macro
(small stuff on the reef)
Current
(stream)
Flat bottom with bumps/big rocks/pinnacles
Hard corals tree-shape
(not moving)
Sharks
Turtles
Nudibranchs
(snails)
No current
Slope (going down slowly)
Soft corals tree-shape
(moving)
Rays
Eels/snakes
Sea horses and pipe fish
Small
(you can easily swim against it)
Wall
(steep but you see the bottom)
Table-/fan-shape
Trevally/Jacks/Tuna
Groupers
Scorpion/frog fish
Medium
(you can swim against it for a little while/higher air consumption)
Drop off
(steep and you can't see the bottom)
Anemones
Barracudas
Lobsters/crabs
Octopus/squid
Strong/reef hooks
(you cannot swim against it)
Blue
(no reference)
Sponges
Sardines/herrings
Puffers
Shrimps
Pumping/washing machine/OMG/hold your regulator
(superman)
Some impressions of diving in Lembeh Strait
There is so much to see, here is just a selection of the amazing creatures.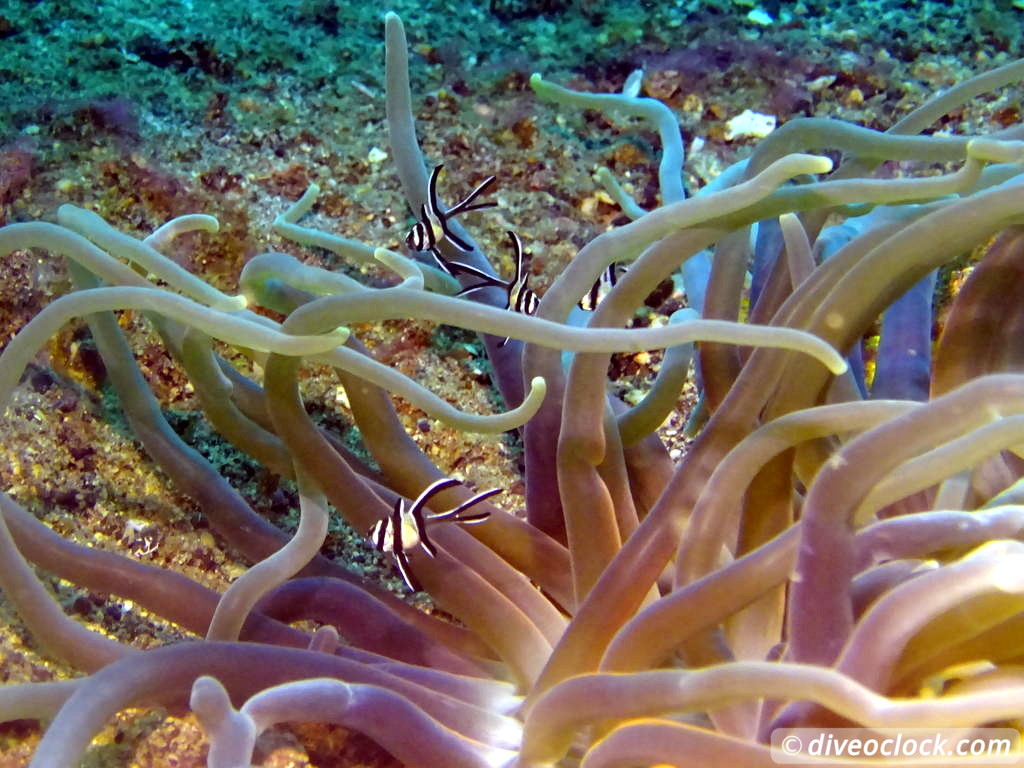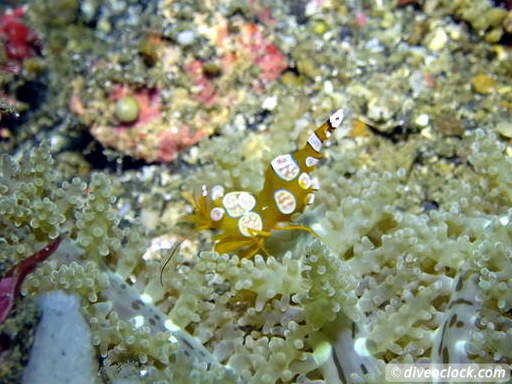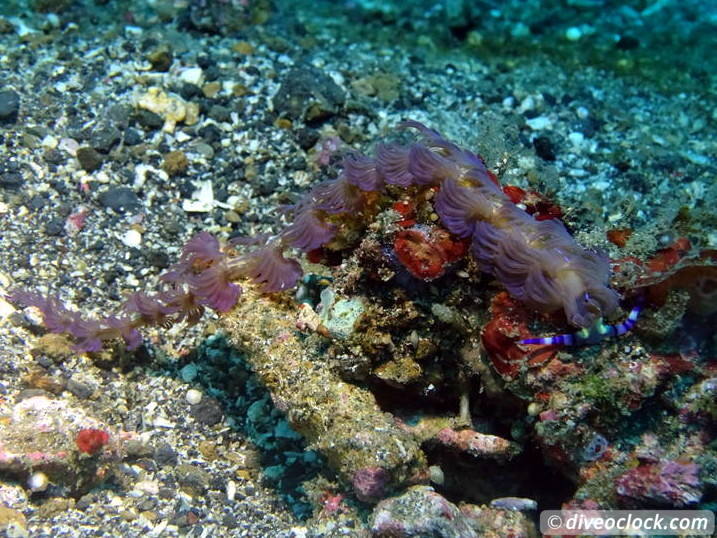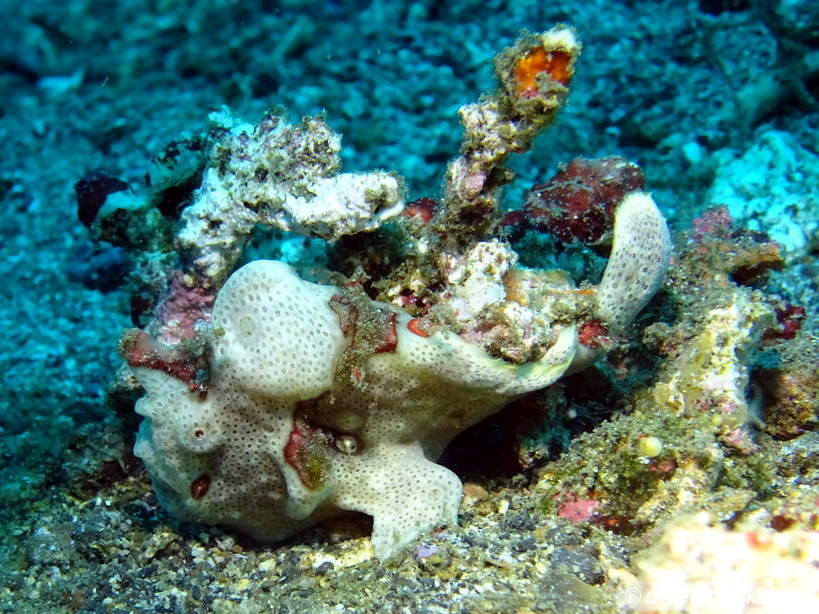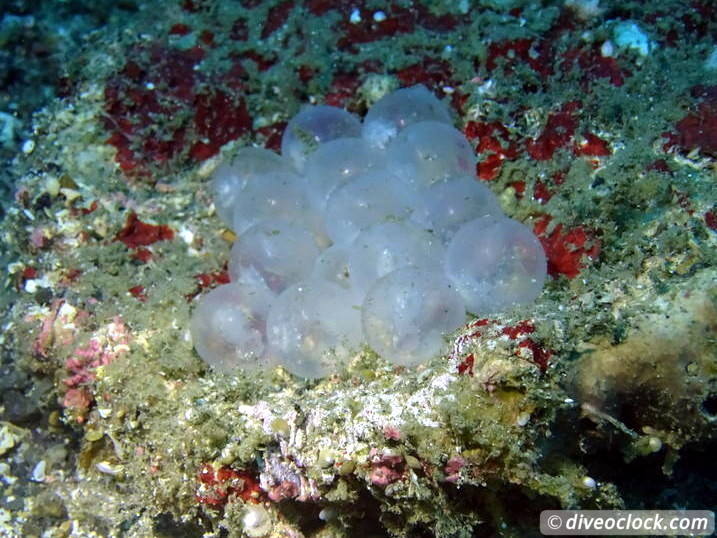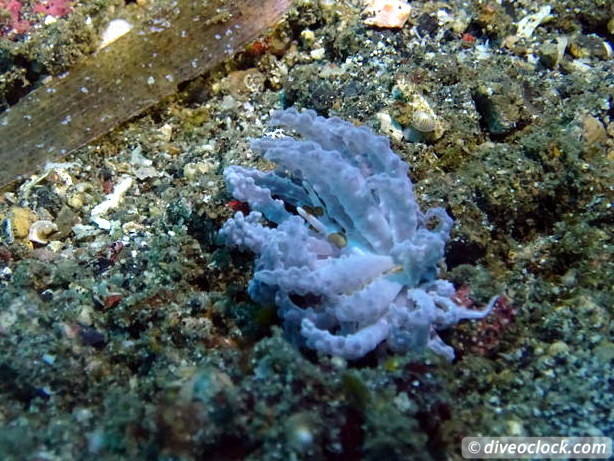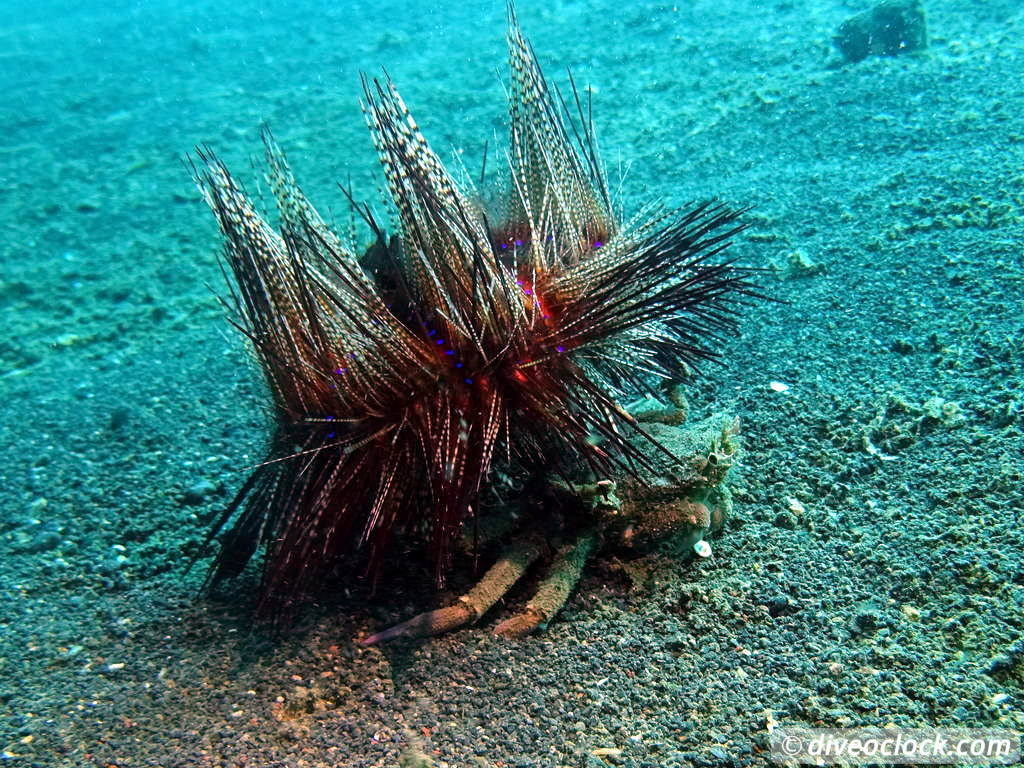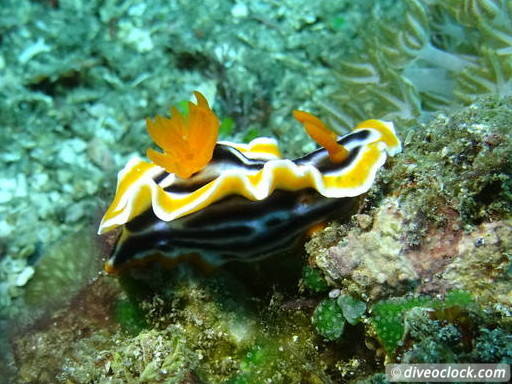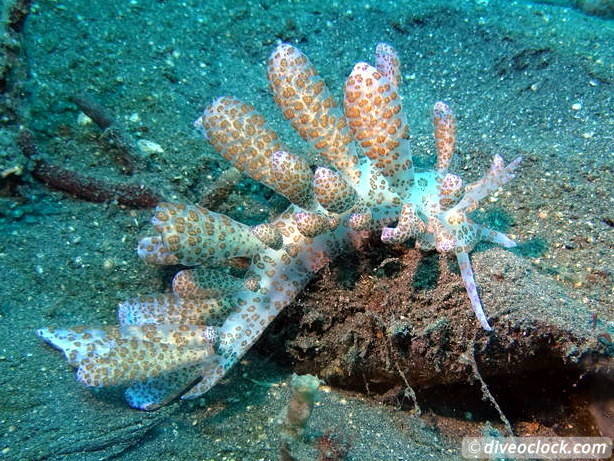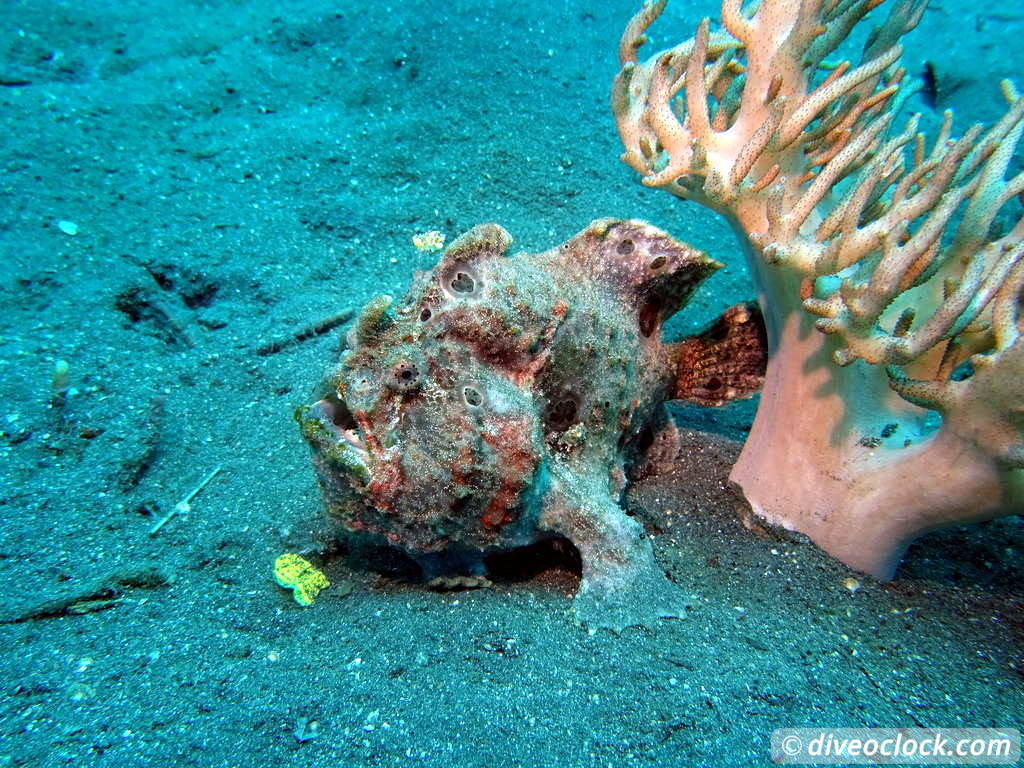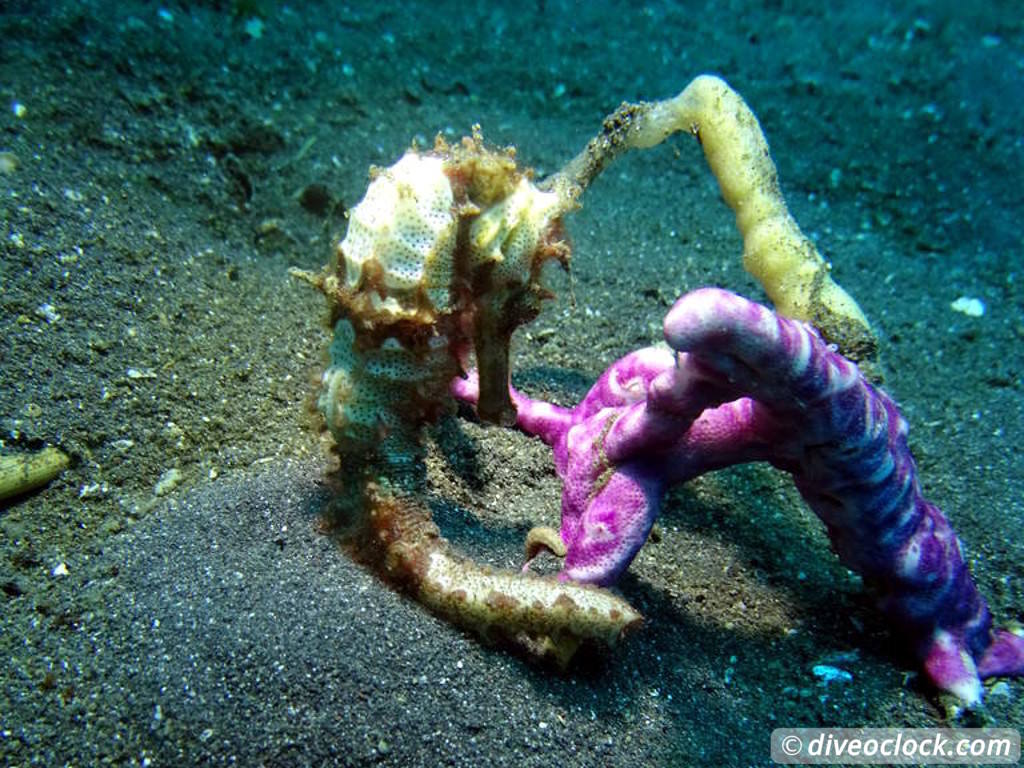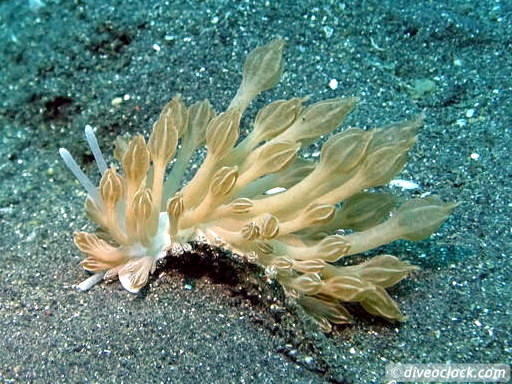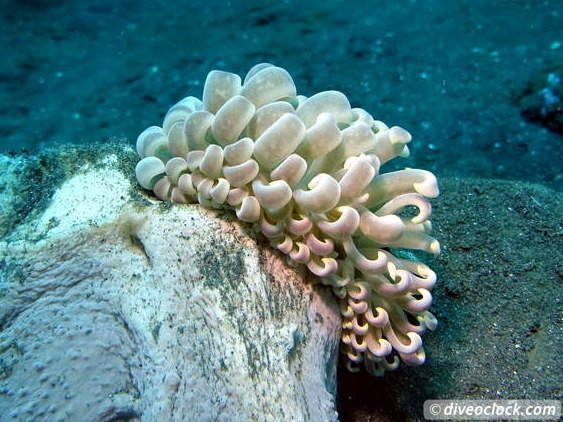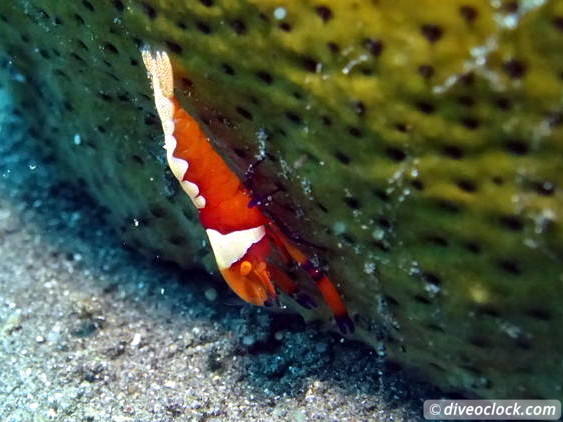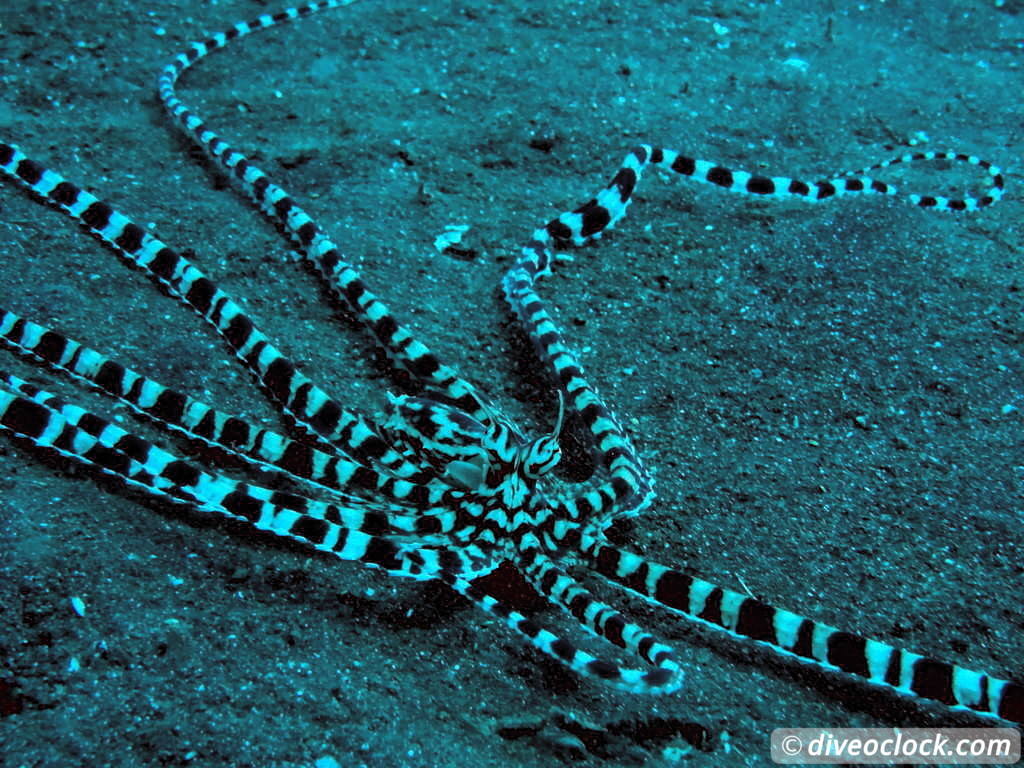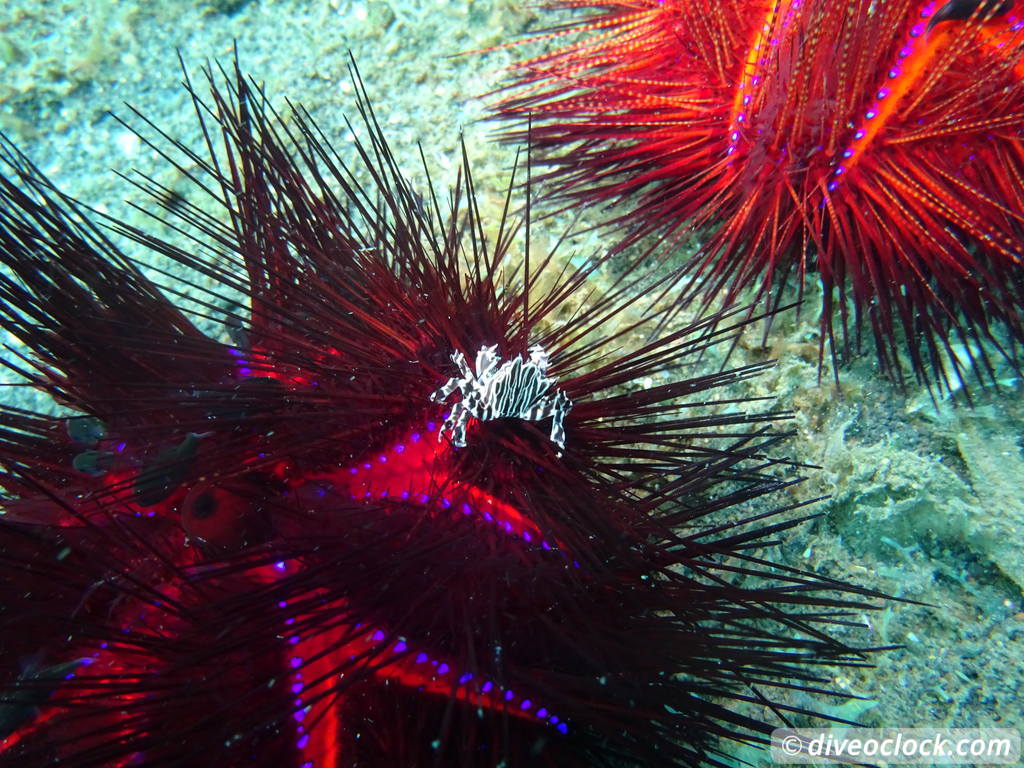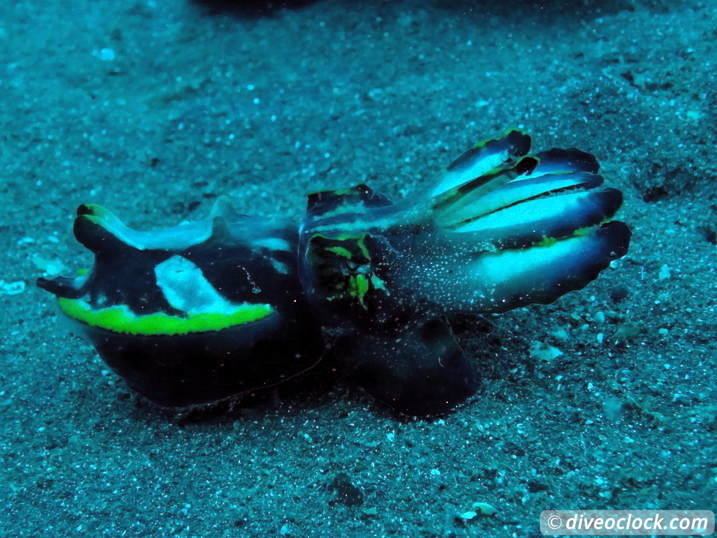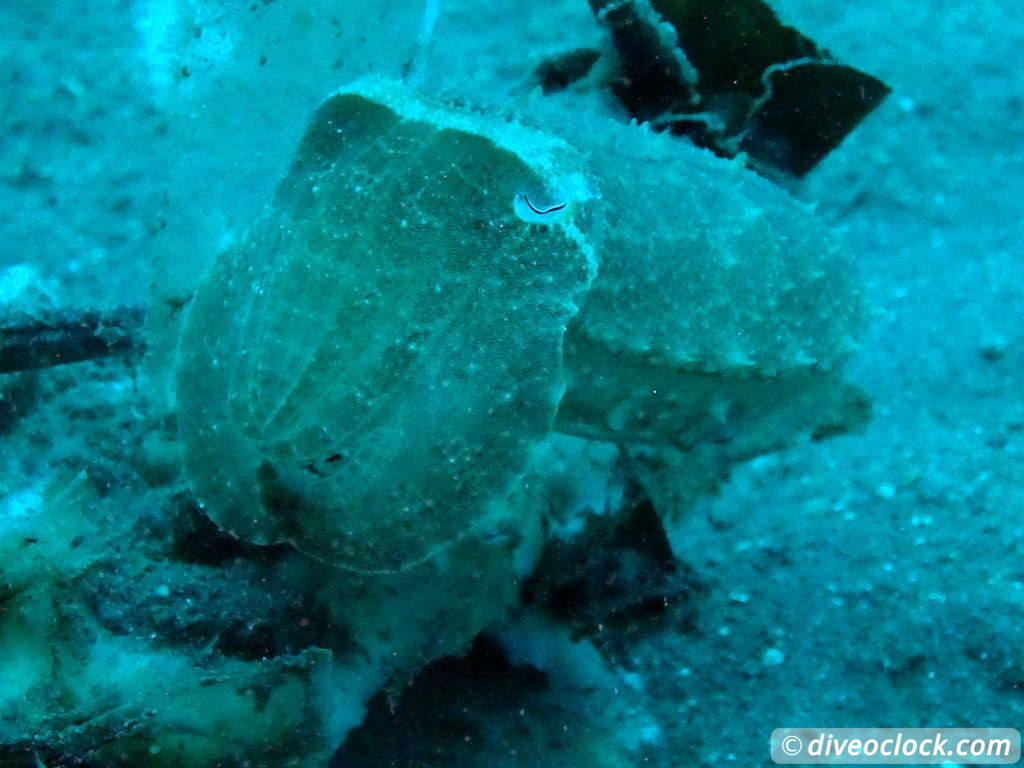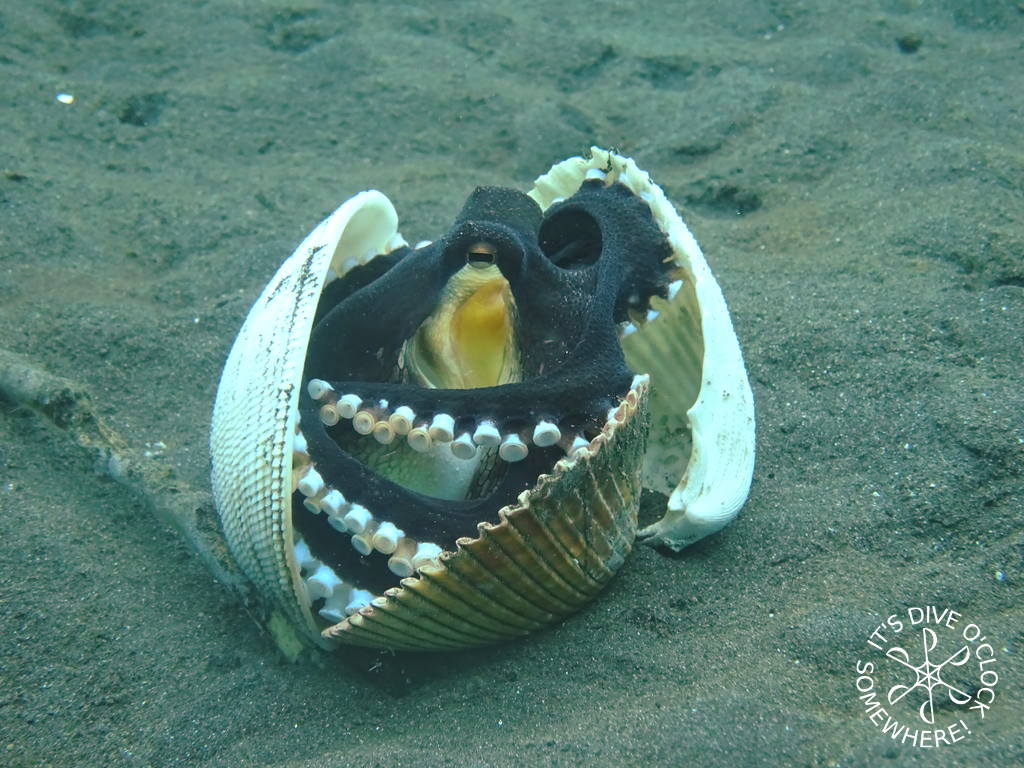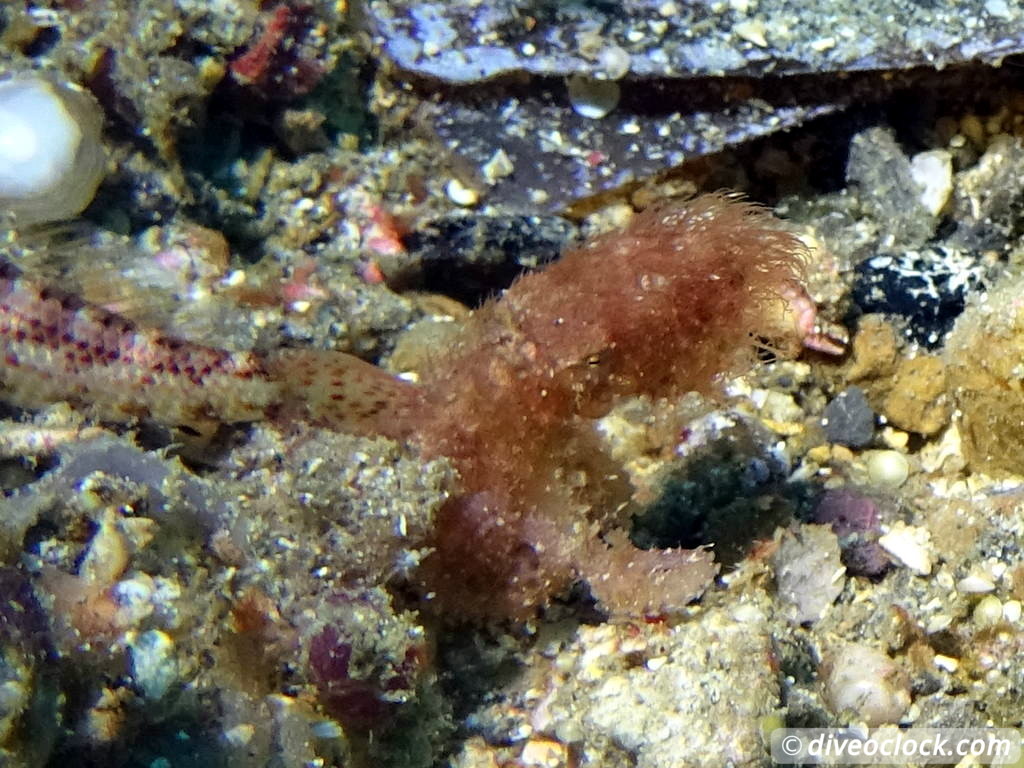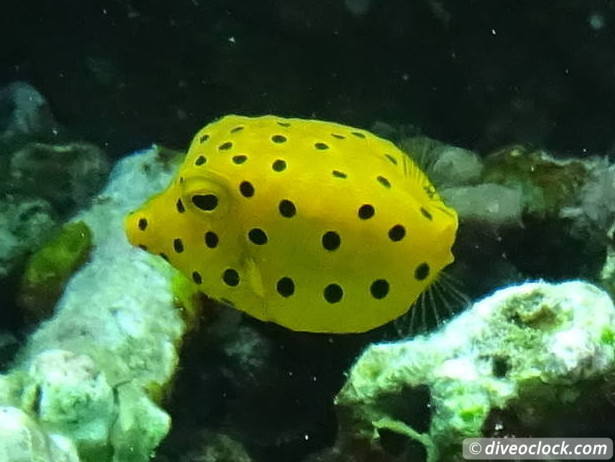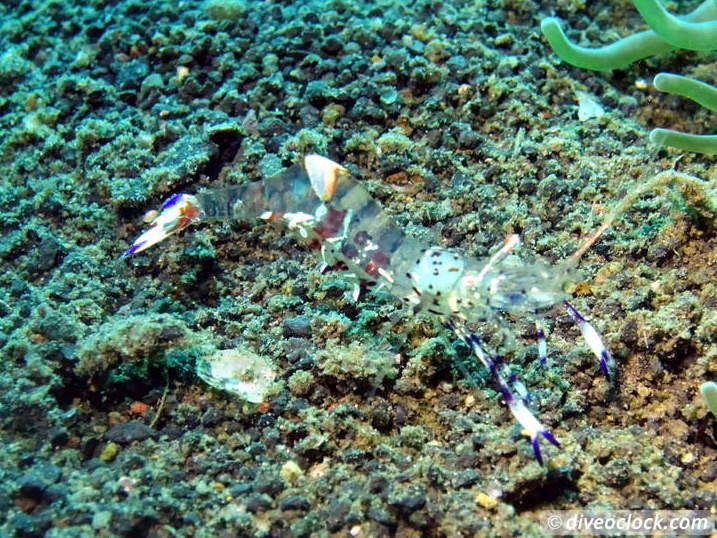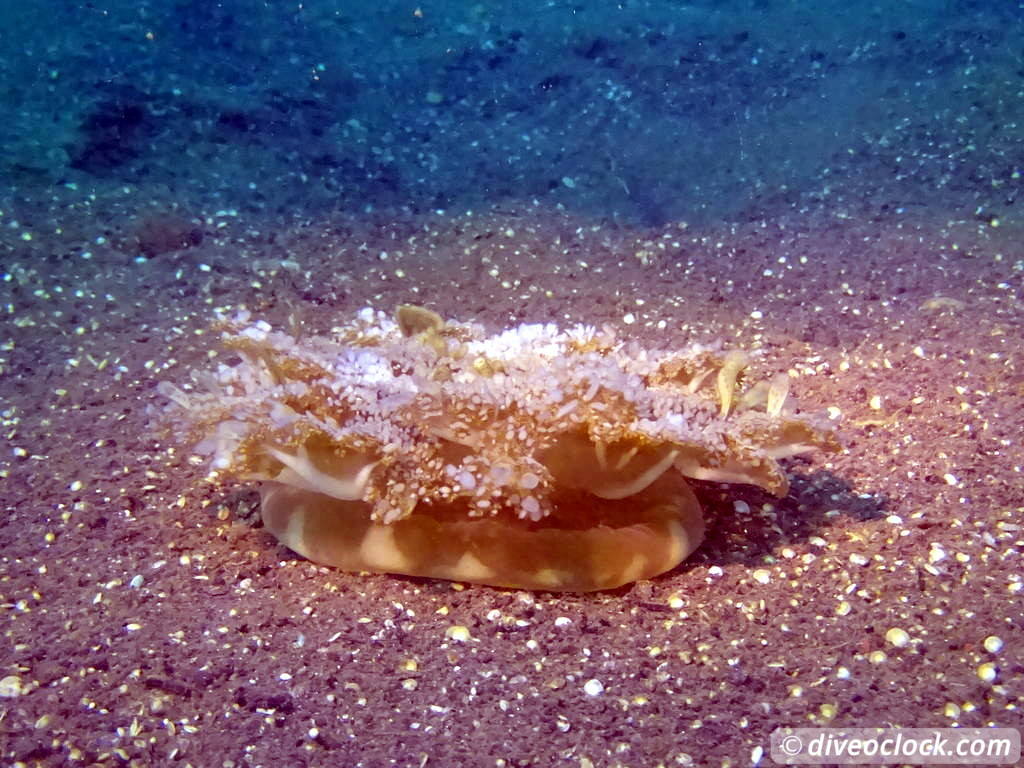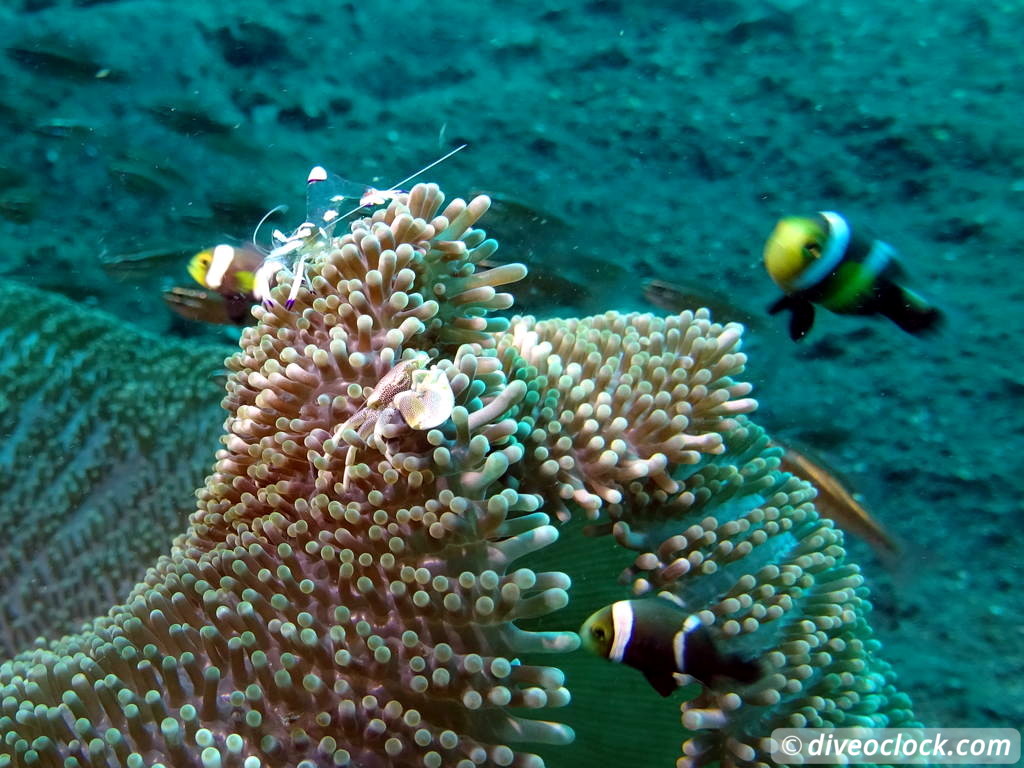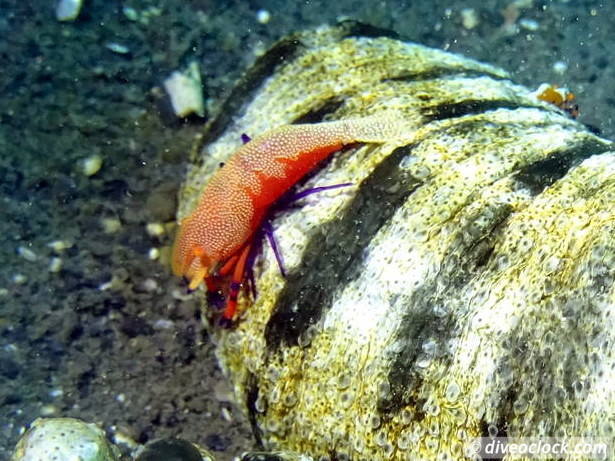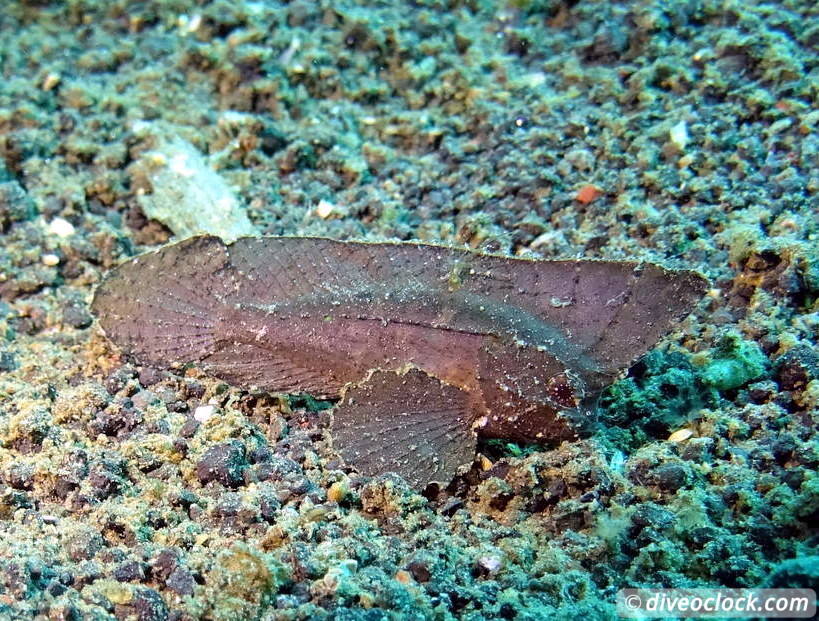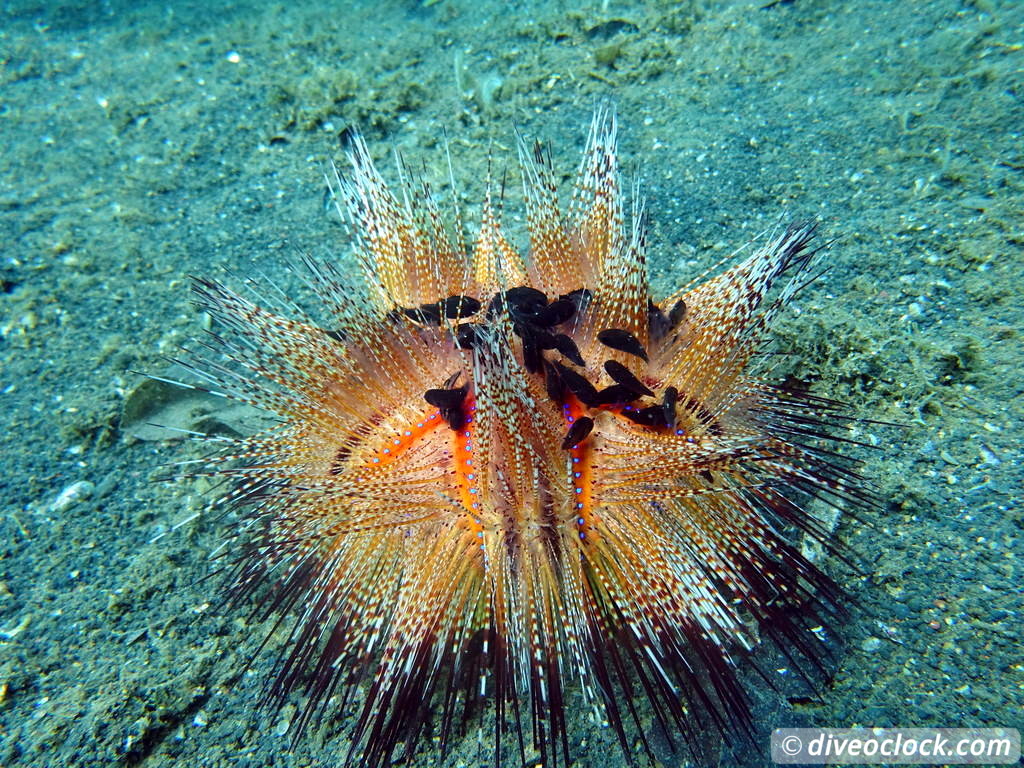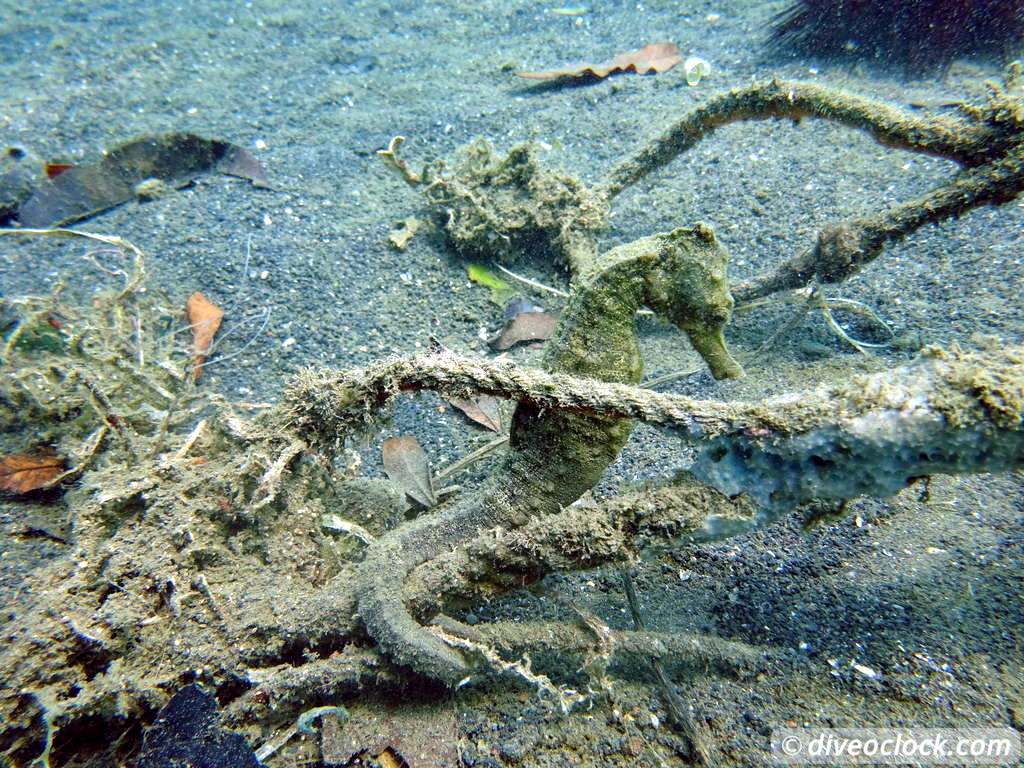 Lembeh Strait underwater.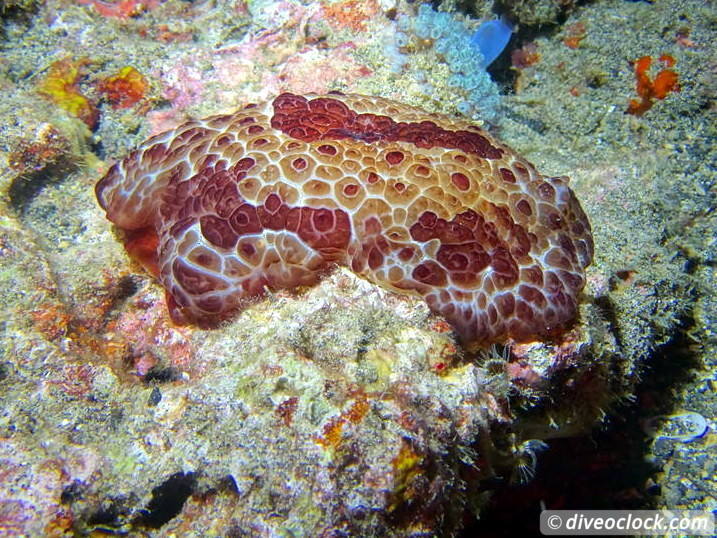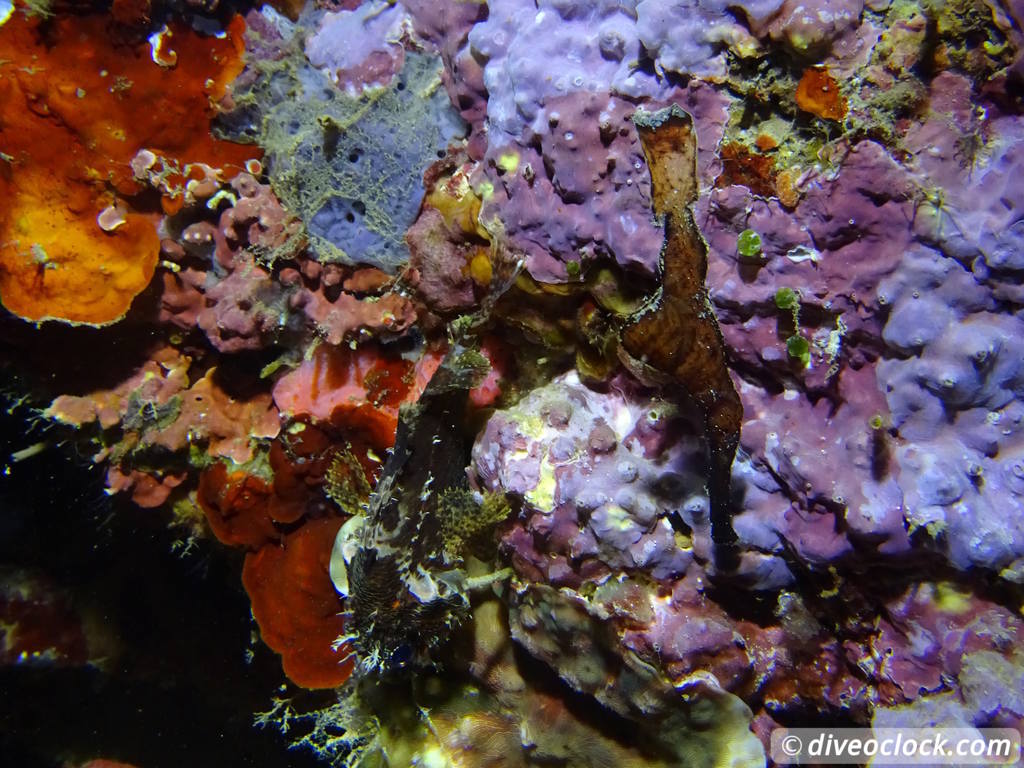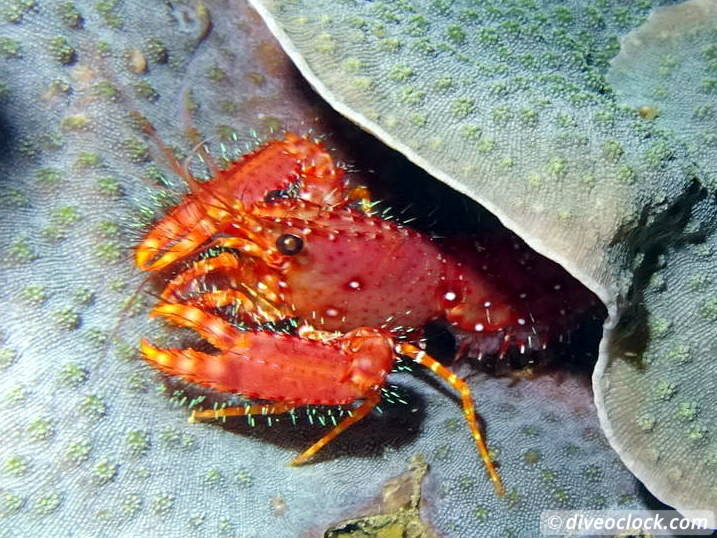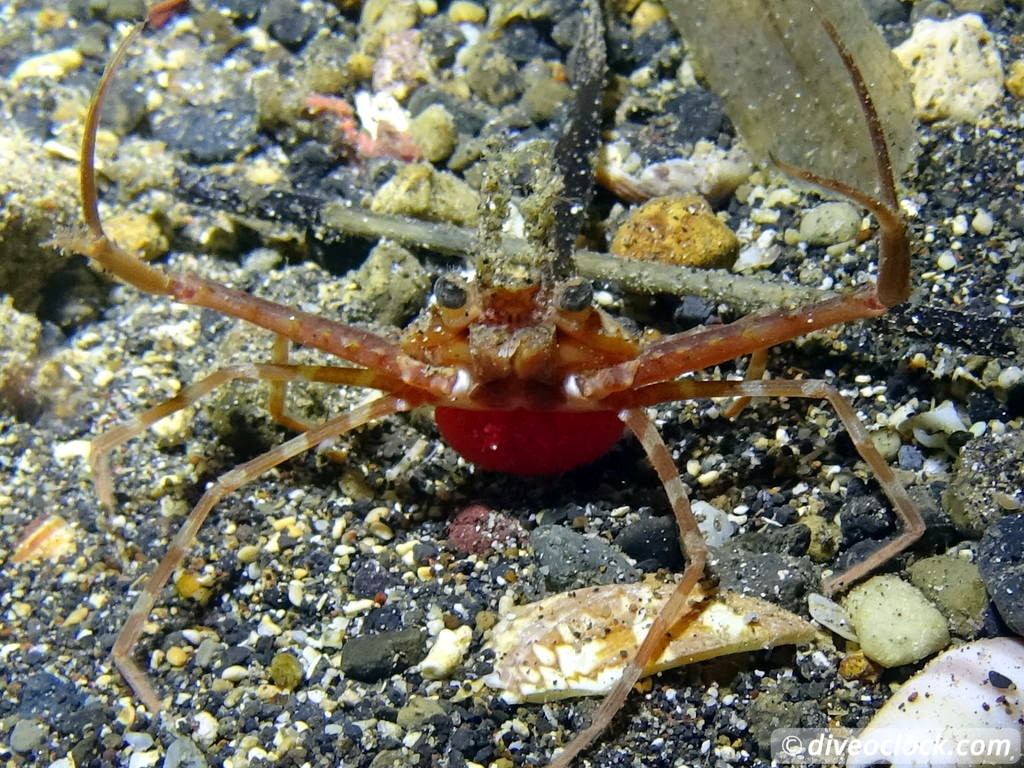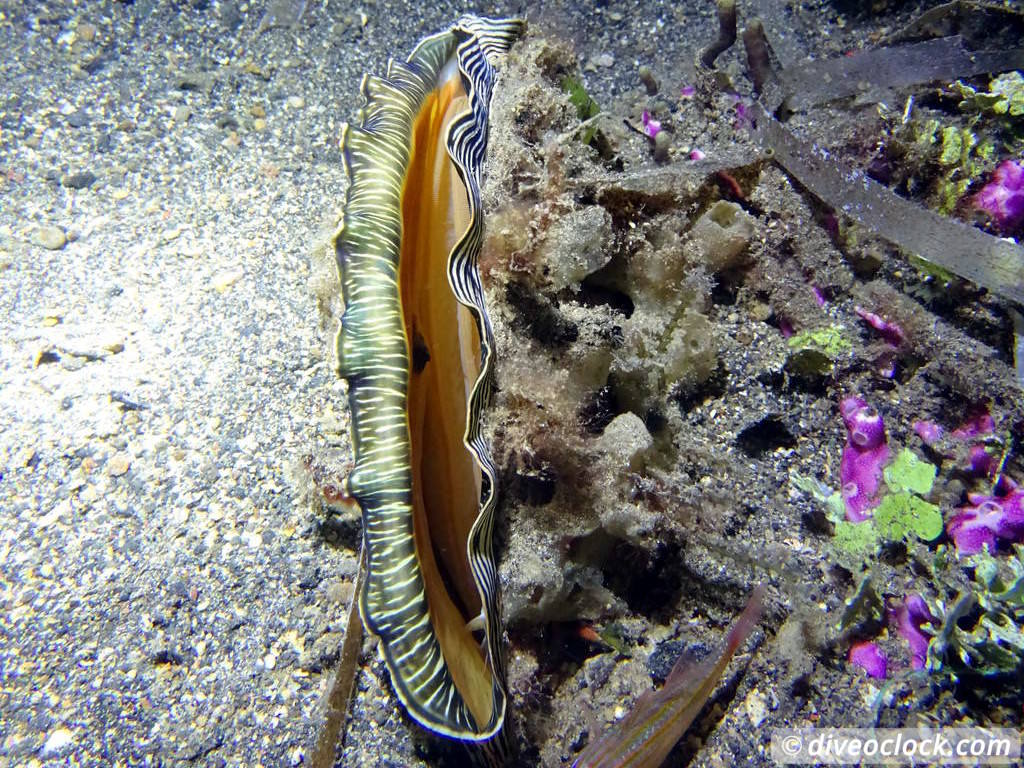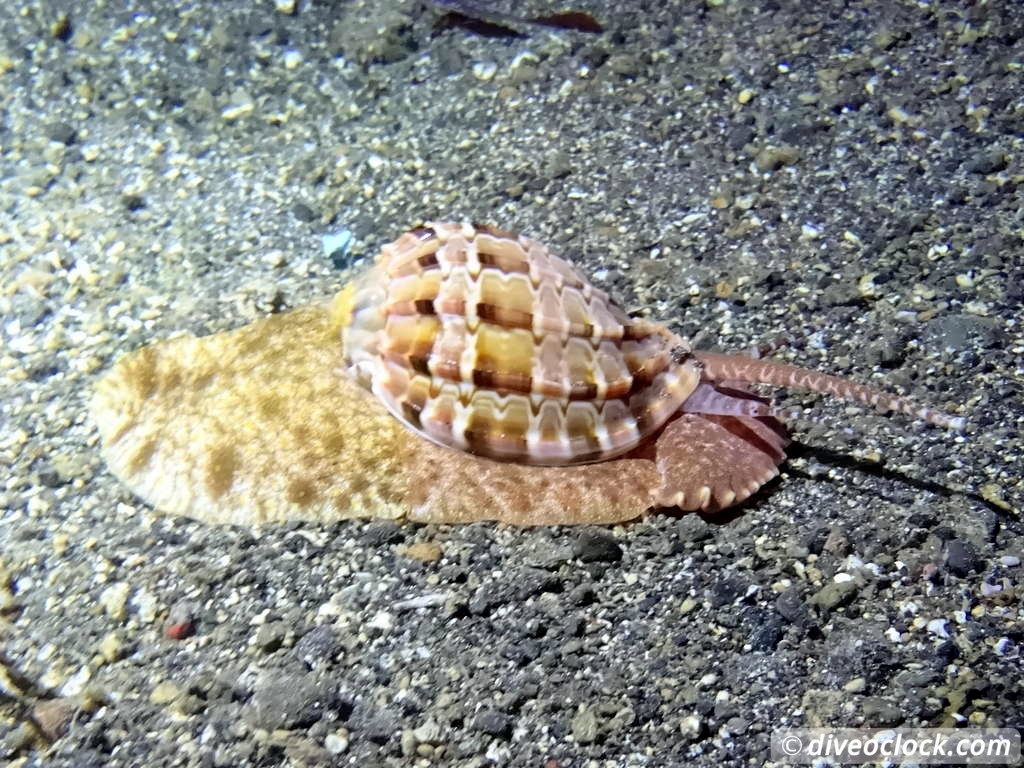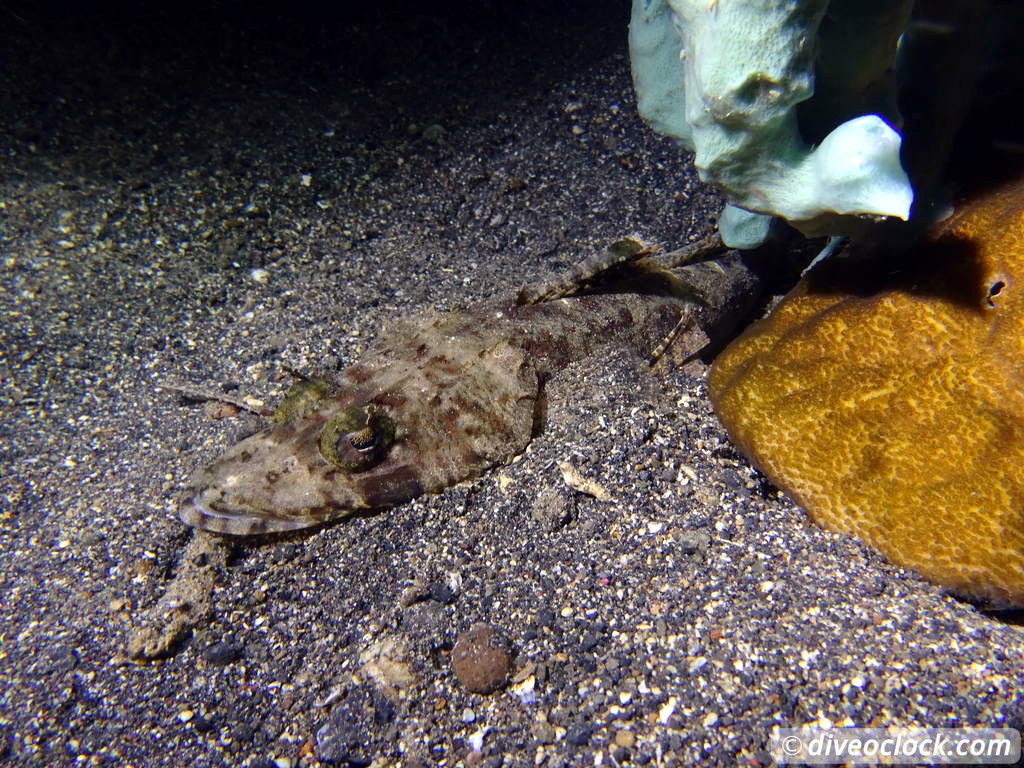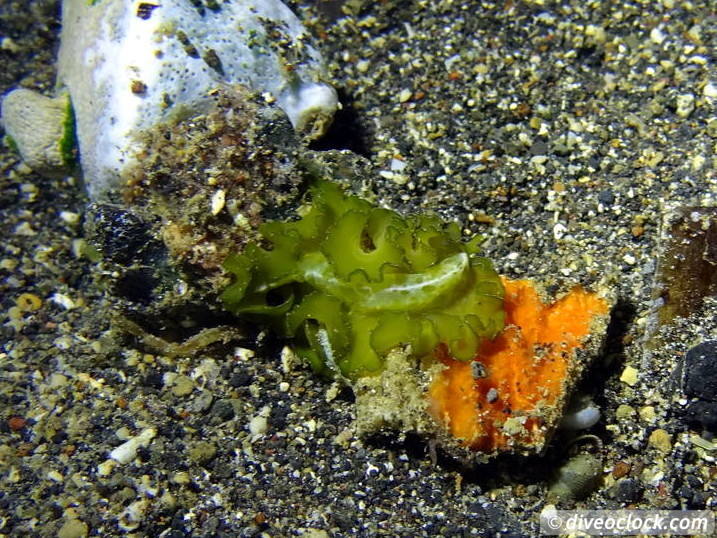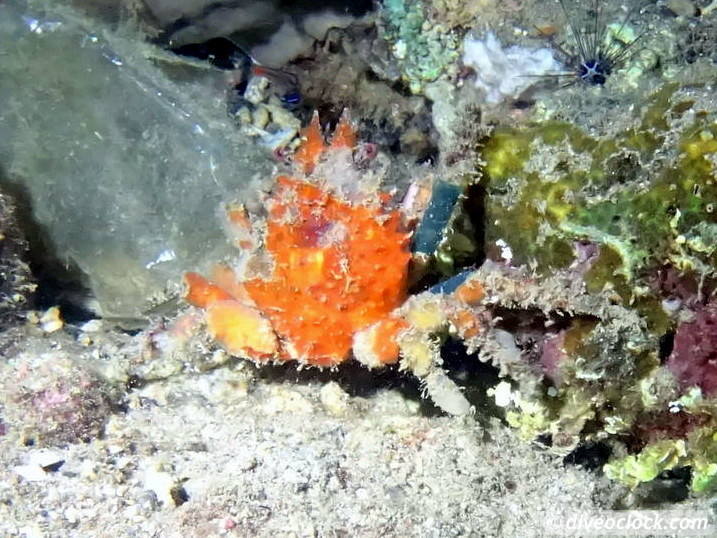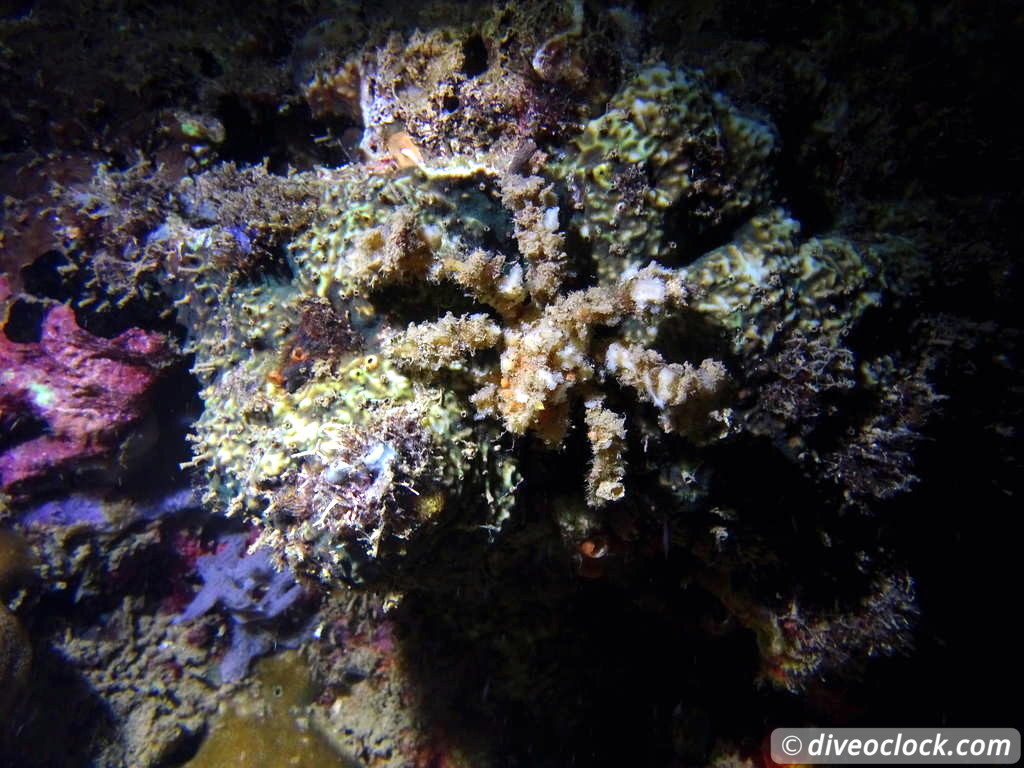 Night diving Lembeh Strait.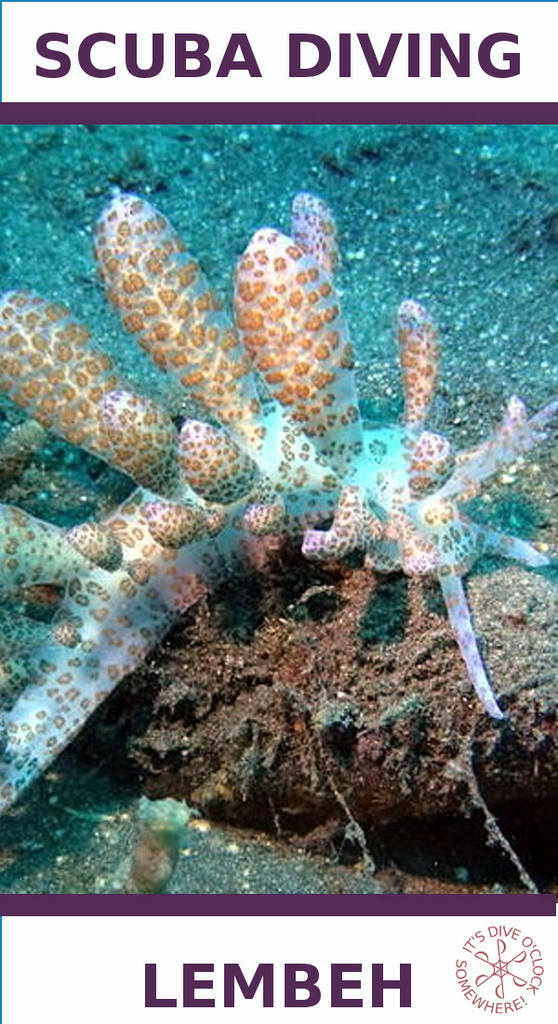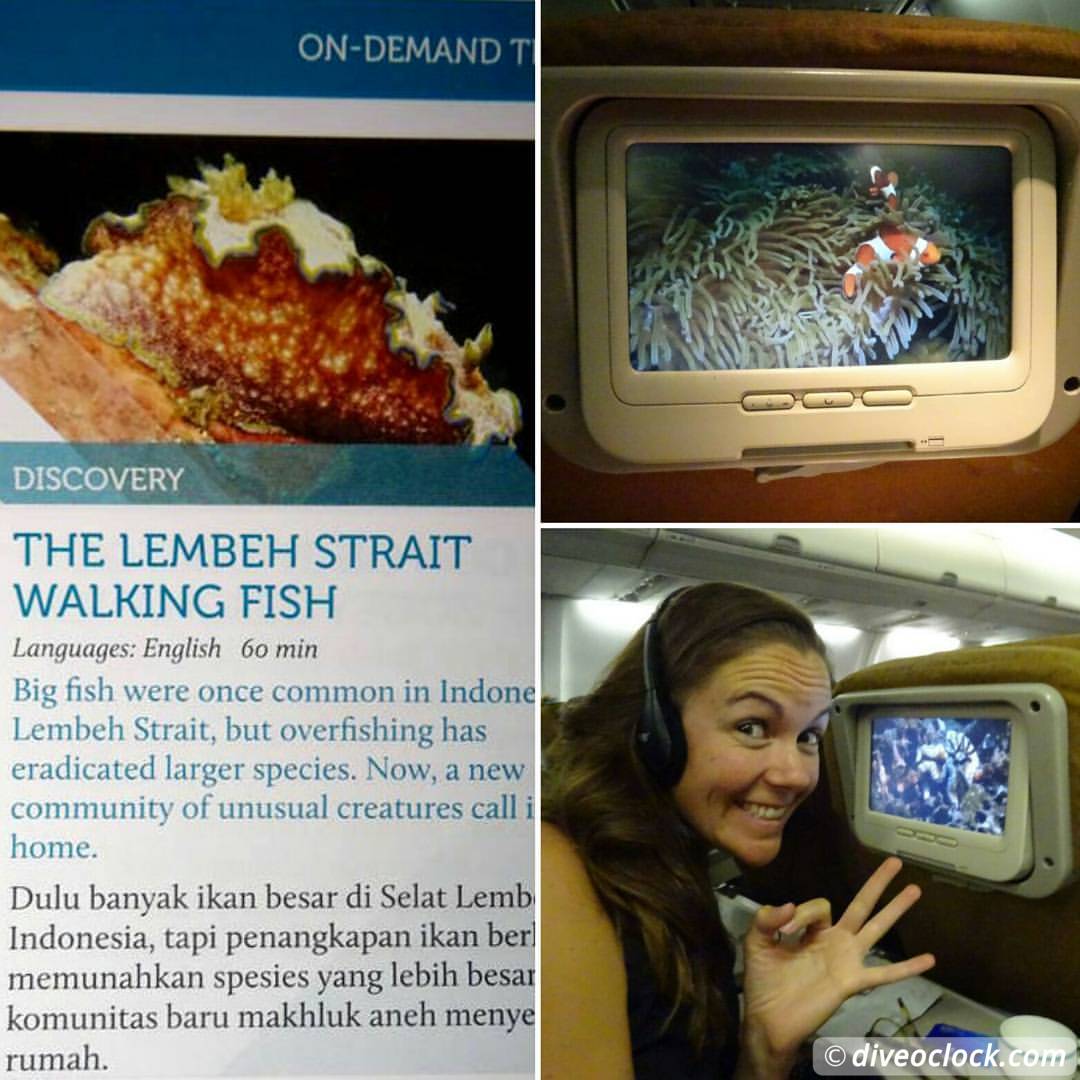 Getting to Lembeh
From Denpasar (Bali) to Manado we flew with Garuda Indonesia and they had a documentary about Lembeh Strait on-demand! How cool! It is like getting a good dive site briefing during your flight.
In Manado you can take a Blue Bird meter taxi to Bitung. It cost about 225.000 Rupiah to the harbor area of Bitung. From here you need to take a short boat ride to Lembeh Island. Check your resort or dive center if they have a transfer package for you.
If you want to stay overnight in Bitung you have two options at the moment: Hotels below 300.000 per night: Old and dirty or overpriced rooms for basic standards. You can find more information about Bitung
here
.
Are you staying overnight in Manado? Find out where to stay, things to do nearby and the best bars & restaurants in Manado
here
.
If you like this post, hit that like button on our
Facebook page
and stay tuned for more!
Marlies Wolters
Founder of Dive O'Clock "It's dive o'clock somewhere!"

Share this page: