Komodo - The Best Dive Sites from Labuan Bajo (Flores, Indonesia)
SCUBA diving around Komodo in Indonesia is on many divers wish list as it is known for world class diving. Should you go on a liveaboard or do day-trips here? What are the best dive sites? Dive center recommendation and more!
The reefs are intact, the colors are amazing and the biodiversity is enormous. Critters, nudibranches, reef fish as well as pelagic can be found in the Komodo National Park. Since there is basically always current you can find manta rays and many soft corals as well.
Country
Indonesia
Dive area name
Flores, Labuan Bajo, Komodo National Park
Dive center
Manta Rhei Dive Center
Famous for
Healthy colorful coral reef, pelagic and drift diving
Price
3-tank guided day trip about $115,- including dive equipment (no Computer), big breakfast, homemade warm lunch, cake, snacks & Belgian Waffles, Coffee/tea/water
+ Marine park fee on weekdays is about $13,-, during Sundays and holidays about $19,- per day
Hotel recommendation
Blue Marlin Komodo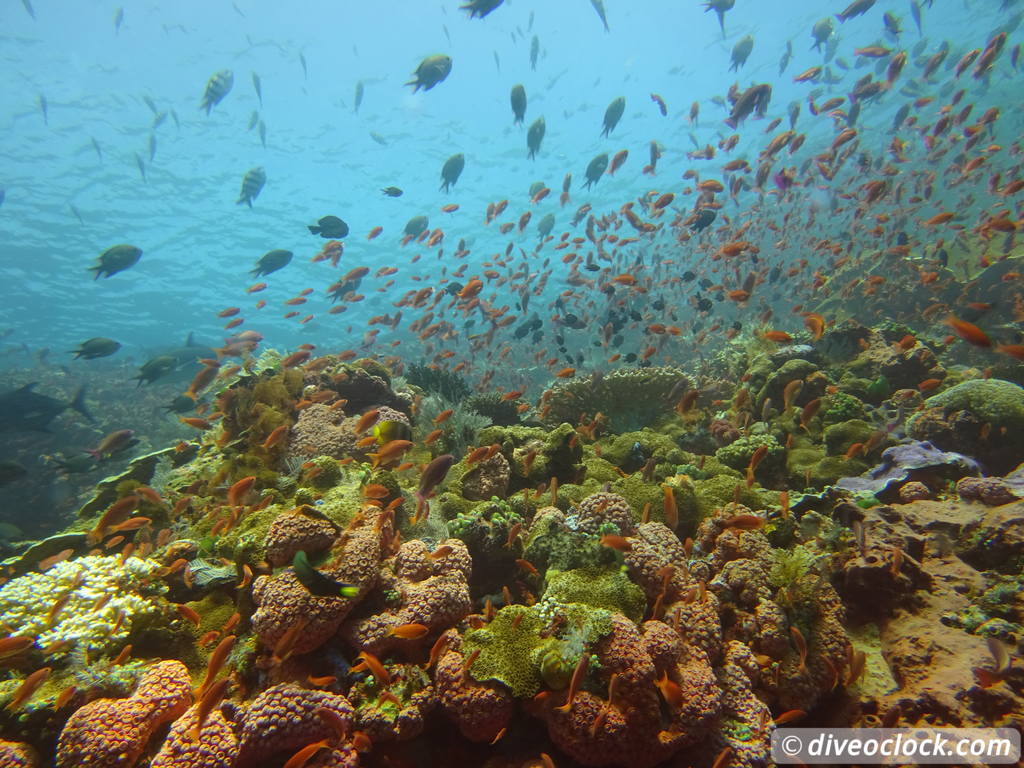 Liveaboard or day-trips in Komodo?
Most people are hooked after they have done a liveaboard or dive safari, and so am I. But, day-trips are cheaper. Most of the dive sites around Komodo National Park can be reached by day-trips, so we decided to go on a day-trip to save money but I will come back for a liveaboard!
Note: Since you enter a National Park you have to pay a separate park entrance fee. We paid 175.000 Rupiah for one day, on Sundays and holidays you pay 225.000 Rupiah.
The best dive sites in Komodo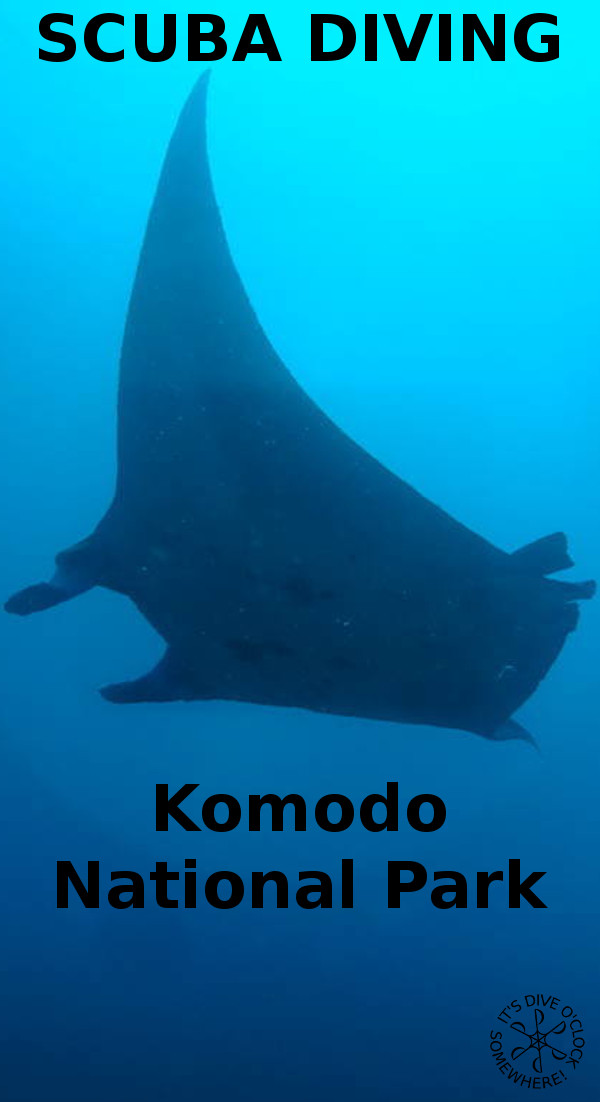 You can dive in three areas: North, Central and South. This is affected by the season. In June there were no trips going South, everybody went to North or Central due to warmer water and better visibility. All the dive centers I asked marked Batu Bolong as the best dive site of Komodo. It is compact and offers a colorful healthy reef, great macro and a good chance for pelagic. The second best is Makassar Reef / Manta Point, a drift dive with the manta rays! The average number of manta rays also varies, make sure to check. The Northern dive sites offer the 'big stuff' while Central offers better corals, colorful reefs and macro diving.
We wanted to combine Batu Bolong with dive sites in the North, but this was not possible for a day-trip due to the long sail to the Northern dive sites. The dive sites we did: Mawan, Batu Bolong and Makassar Reef (Manta Point). Mawan was amazing, the whole bottom was covered with healthy coral reef, like a blanket. Batu Bolong was indeed everything in one dive, beautiful and very impressive. Makassar Reef was a strong drift dive to see mantas. The reef was not so interesting, but hey - we flew by anyway. We saw 3 manta rays! Those three dive sites are a very good combination for a day-trip.
When you are selecting a liveaboard in Labuan Bajo make sure to check where they dive and make sure they include the highlights! Some day trips as well as liveaboards combine a day of diving with a visit to the Komodo dragons, this saves time since it takes 2 hours from Flores to the dragons.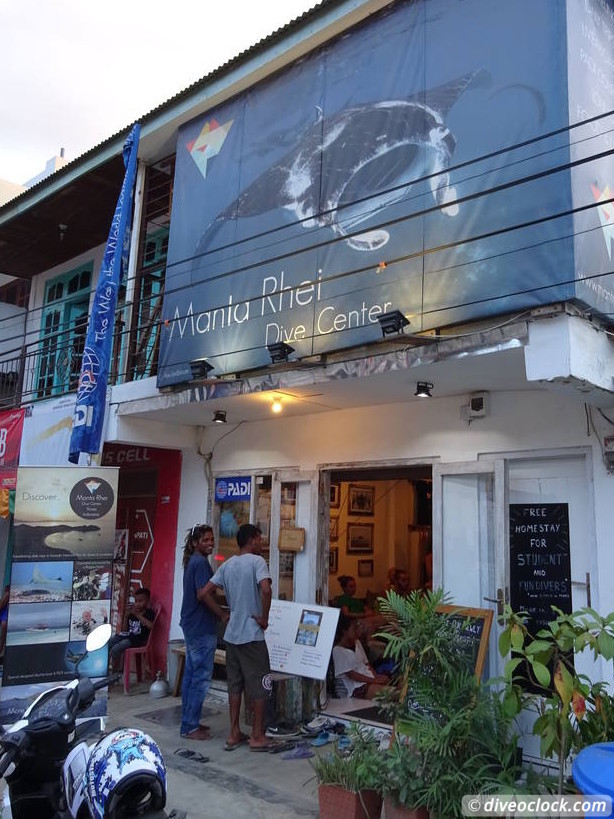 About the organization of Manta Rhei Dive Center
What I really love about towns that are focussed on SCUBA diving is that you can shop around and compare easily. You can check everyones offers and which dive sites they go to, but it is also about getting 'the right feeling' with a dive center. A day of fun diving is expensive, so it is important to make the right decision. Especially if you have been saving up money for a long time and/or planned your holiday around it.
We found out most of the dive shops in Labuan Bajo agreed on a cartel-pricing and service agreement, they all charge the same :-) Since the price, the quality of equipment and emergency preparations for example are more or less the same, you can focus on the staff, the boat and the little extras.
We choose Manta Rhei Dive Center since this company, owned and run by a super friendly Belgium family, was really personal, professional and helpful. The information was accurate and the organization perfect, everything was taken care off.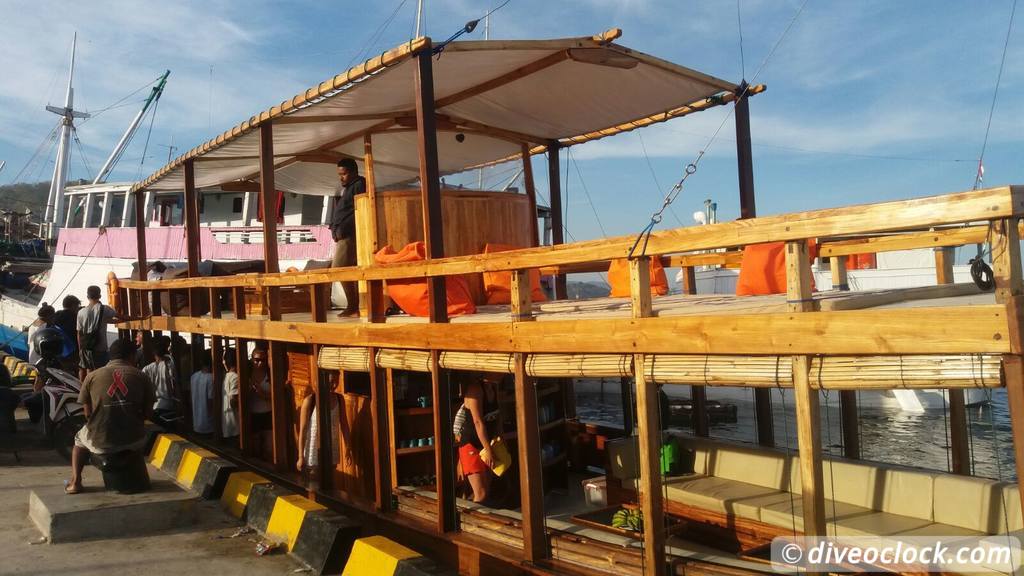 The boat was spacious, well designed for SCUBA diver's needs and in great condition. The owner came to welcome everybody on board in the harbor before departure. There are several relaxing areas, with sofas and bean bags, and plenty of space on the dive deck to gear-up.
There was no stress at all during the day: perfect! What I really loved was that the boat crew and especially the dive guides spoke well English, great briefings and smiles all day long. Especially with the dive site briefing this makes a big difference! The briefings covered everything you need and want to know, with care and passion. GREAT! After many dive trips all over the world this was outstanding!
From the boat briefings to the dive site briefings, from the food and beverages on board to the boat crew that was really helping out without asking. O, and, did I mention the fresh Belgium waffles on board?!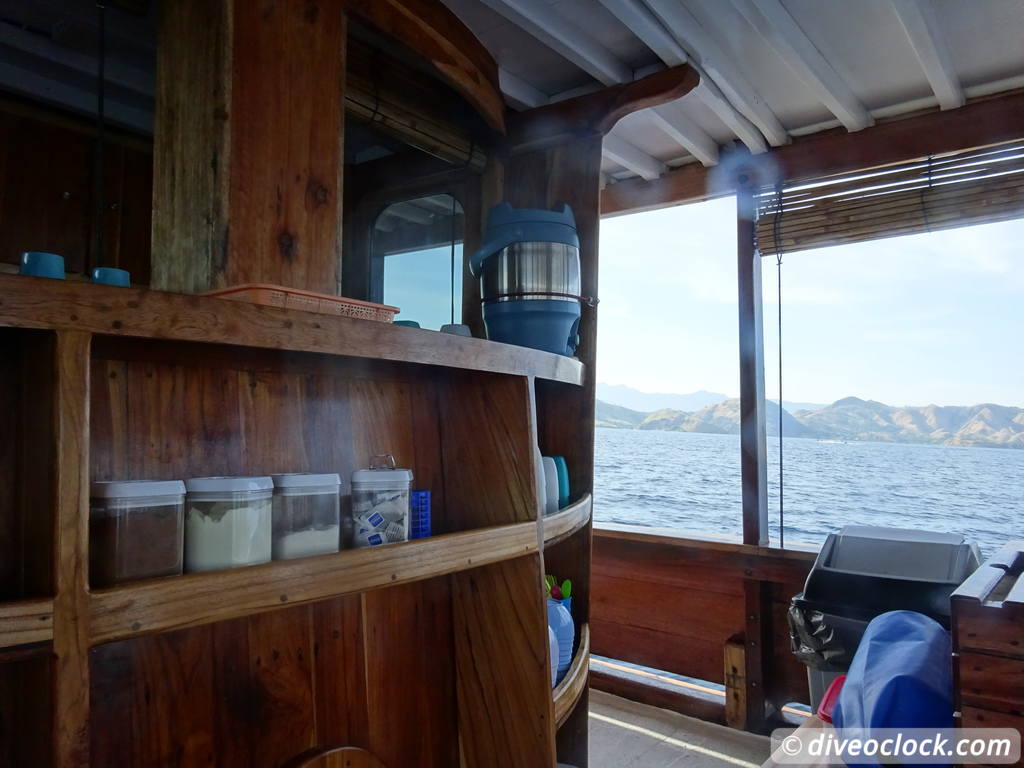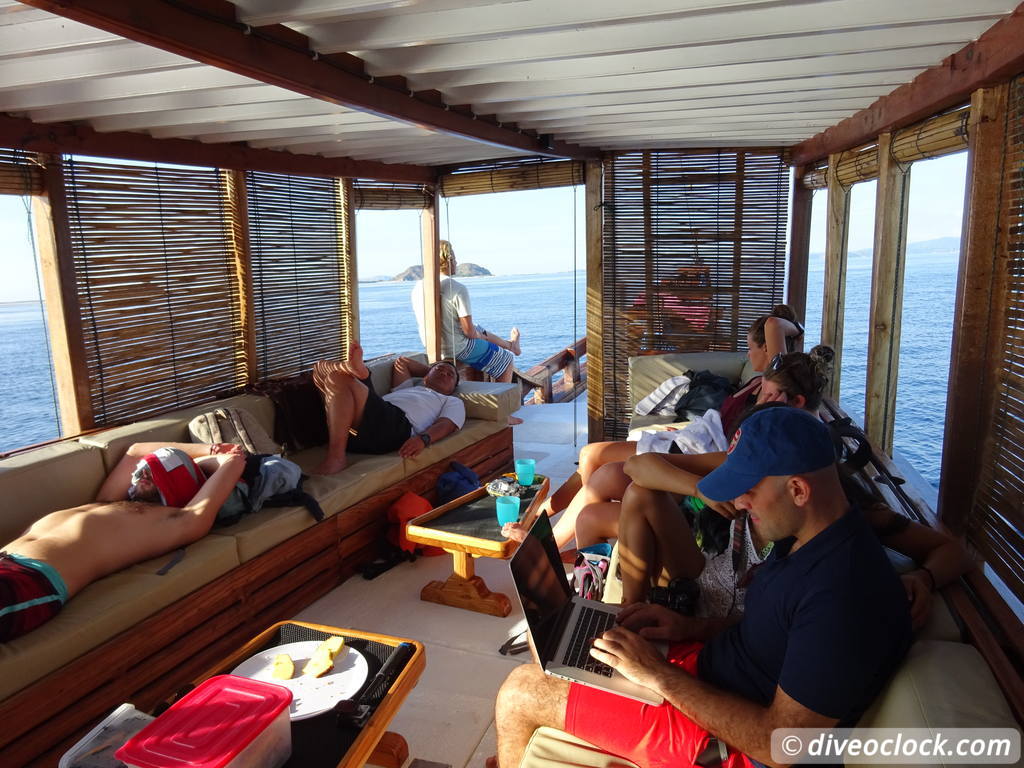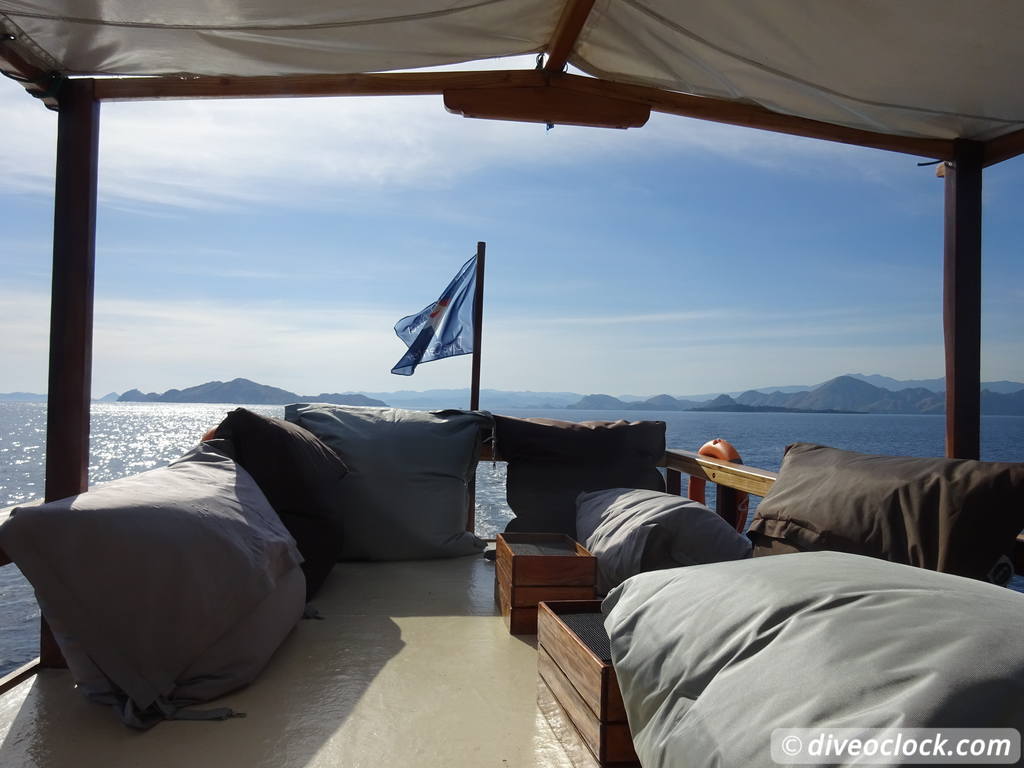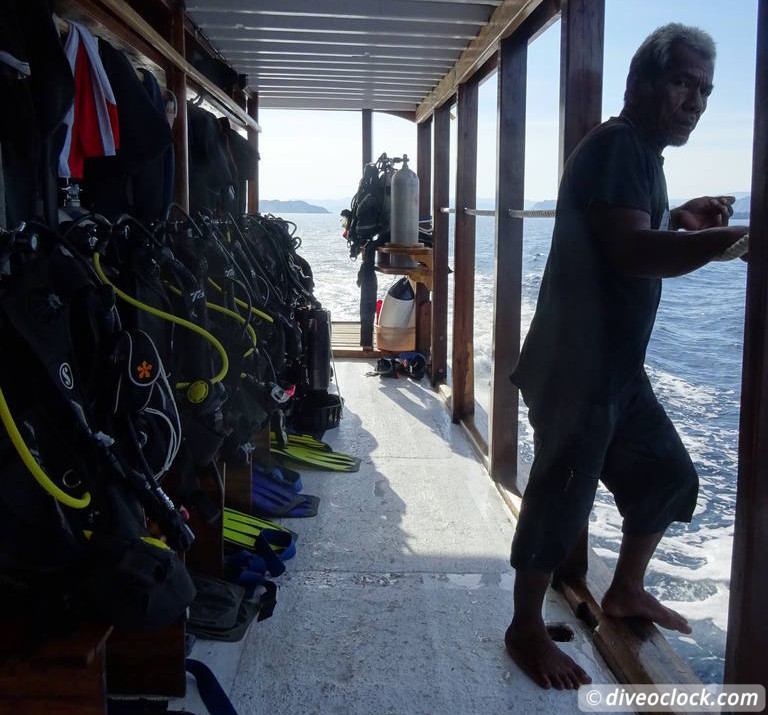 Relaxing on the Manta Rhei diving boat.
Comparing dive destinations
Click here for more information about comparing dive destinations.
Bottom structure
Reef structure
Pelagic
(big stuff in the blue)
Big reef
(bigger stuff on the reef)
Macro
(small stuff on the reef)
Current
(stream)
Flat bottom with bumps/big rocks/pinnacles
Hard corals tree-shape
(not moving)
Sharks
Turtles
Nudibranchs
(snails)
No current
Slope (going down slowly)
Soft corals tree-shape
(moving)
Rays
Eels/snakes
Sea horses and pipe fish
Small
(you can easily swim against it)
Wall
(steep but you see the bottom)
Table-/fan-shape
Trevally/Jacks/Tuna
Groupers
Scorpion/frog fish
Medium
(you can swim against it for a little while/higher air consumption)
Drop off
(steep and you can't see the bottom)
Anemones
Barracudas
Lobsters/crabs
Octopus/squid
Strong/reef hooks
(you cannot swim against it)
Blue
(no reference)
Sponges
Sardines/herrings
Puffers
Shrimps
Pumping/washing machine/OMG/hold your regulator
(superman)
Impressions of diving in Komodo National Park: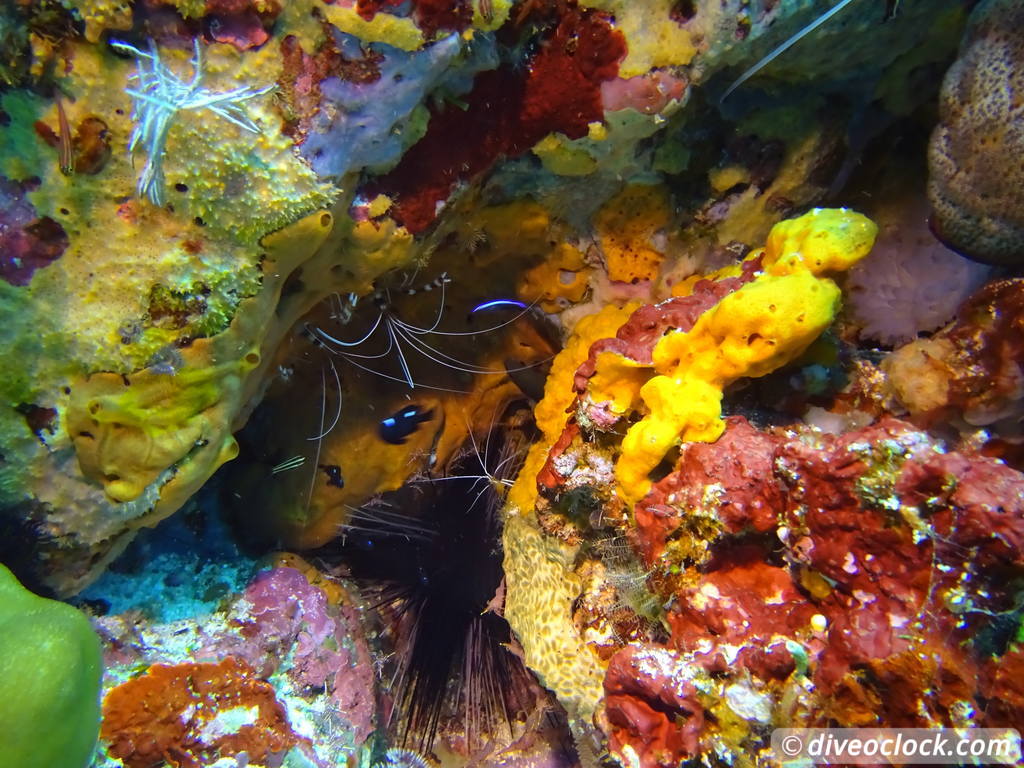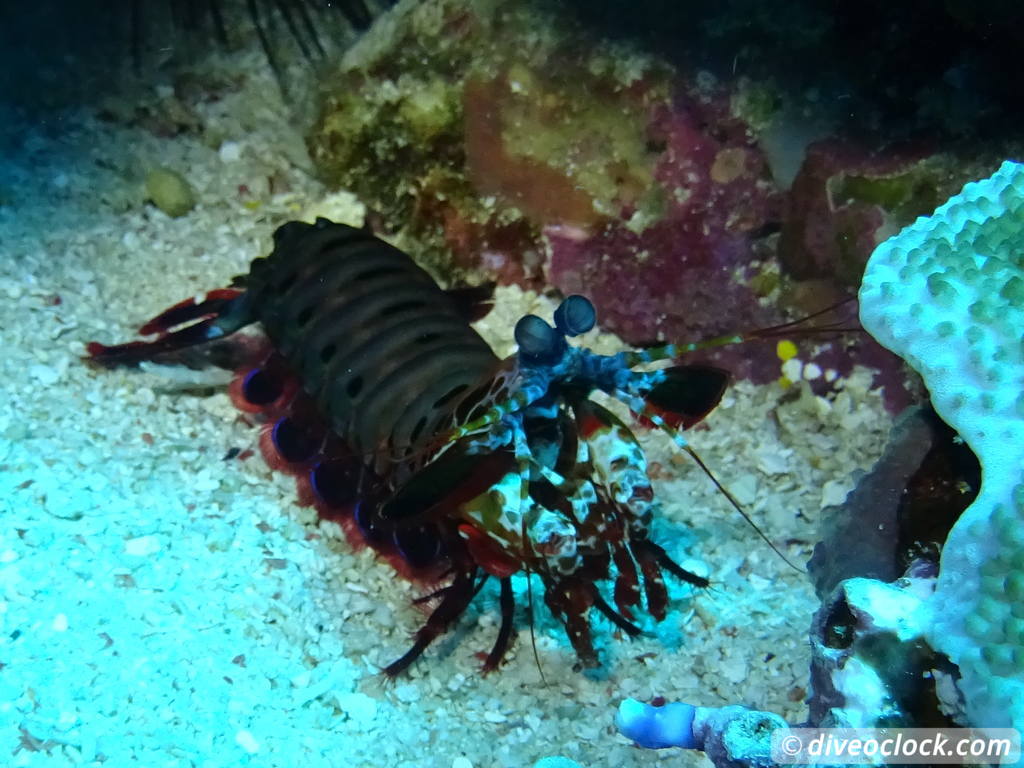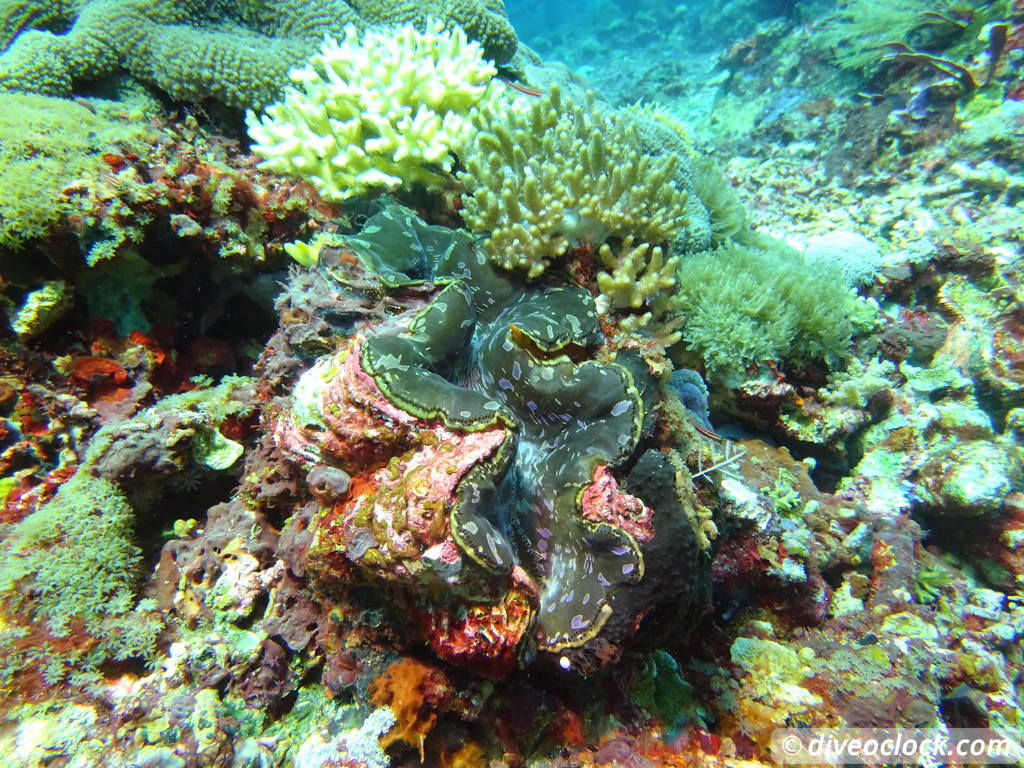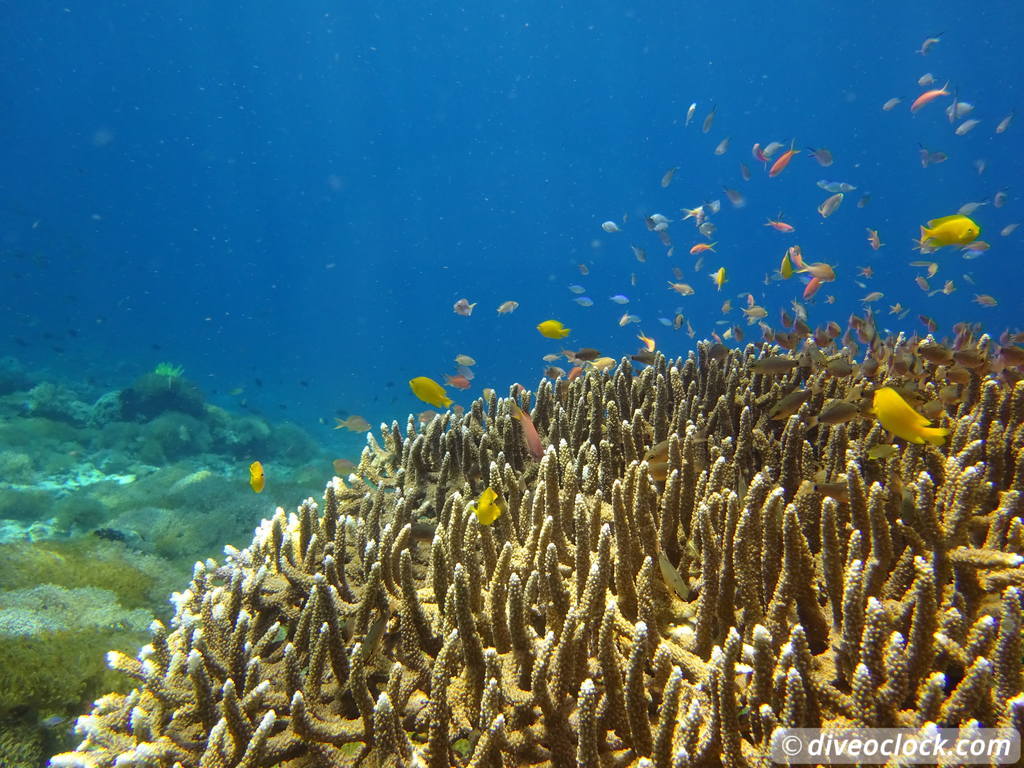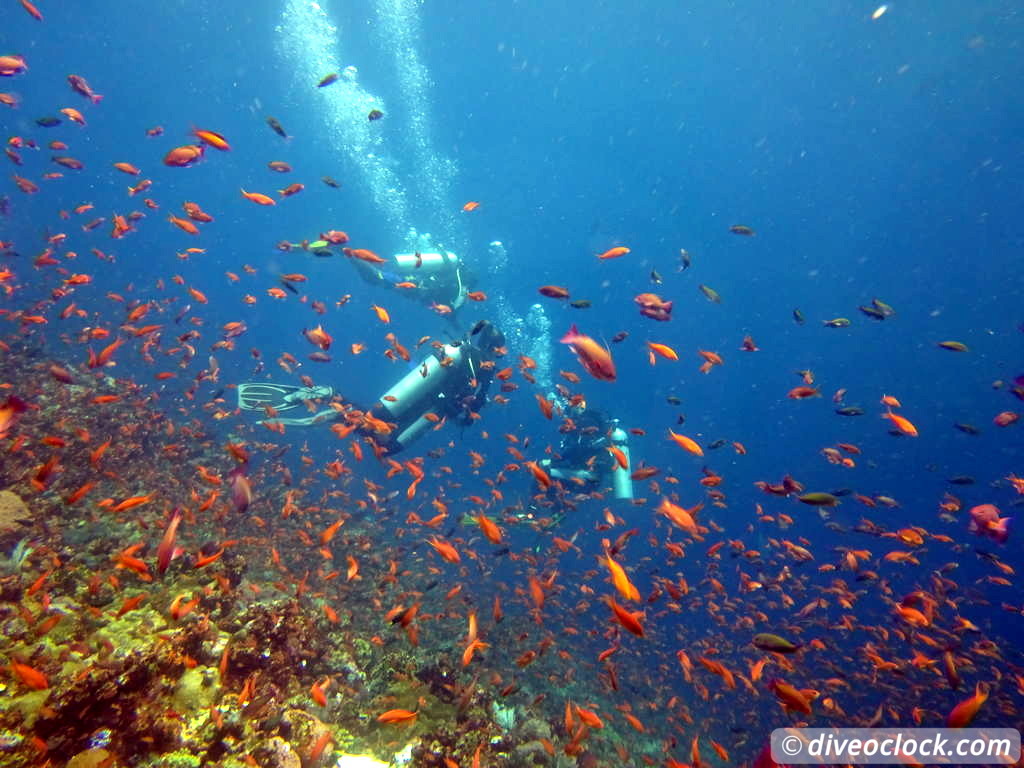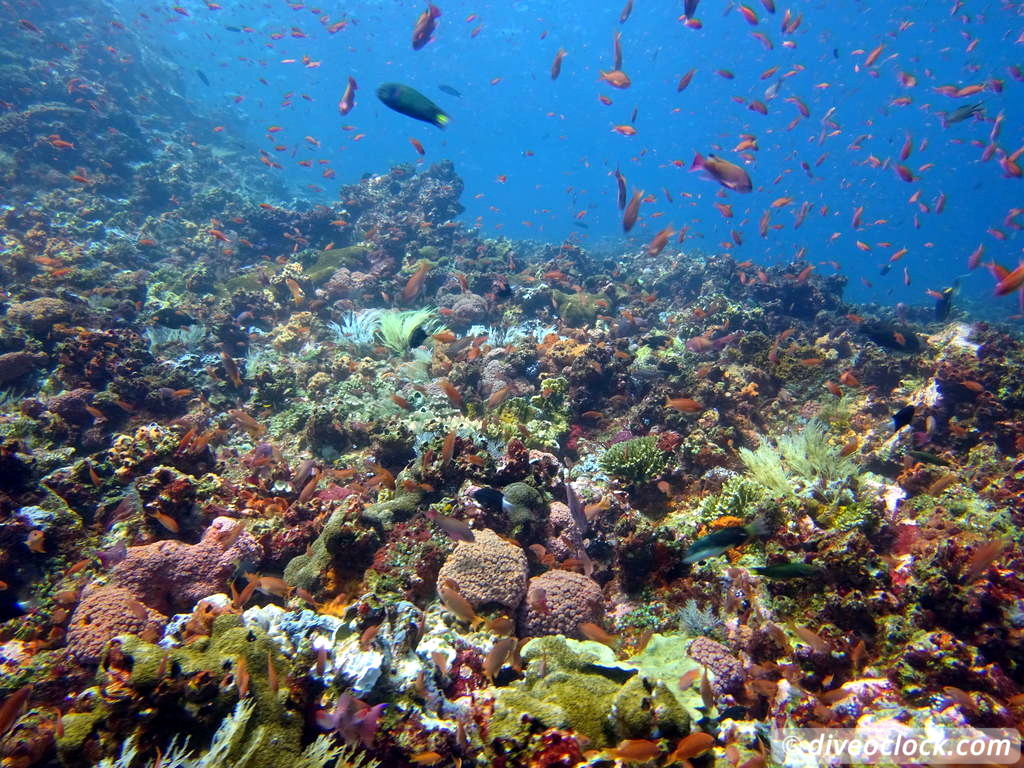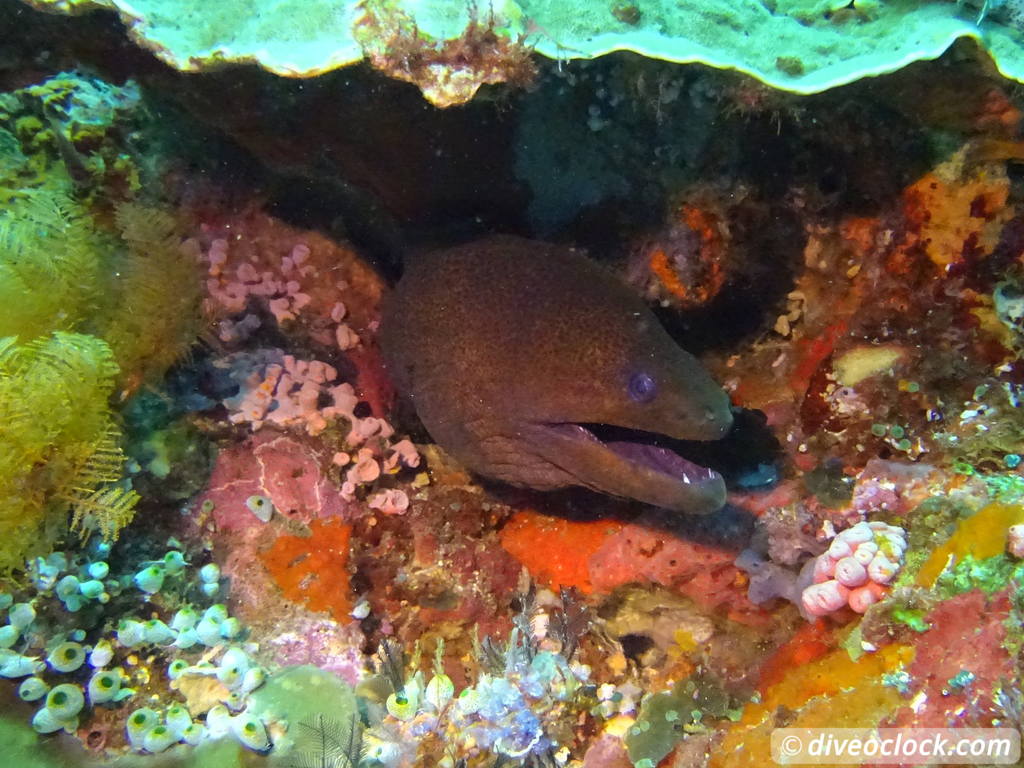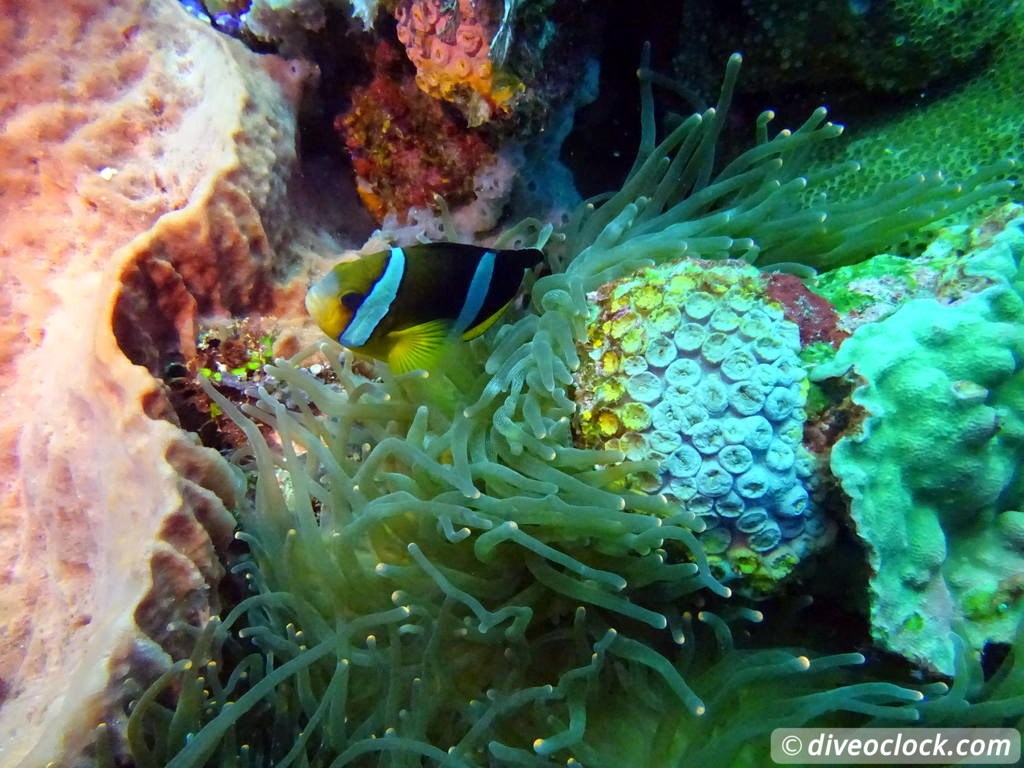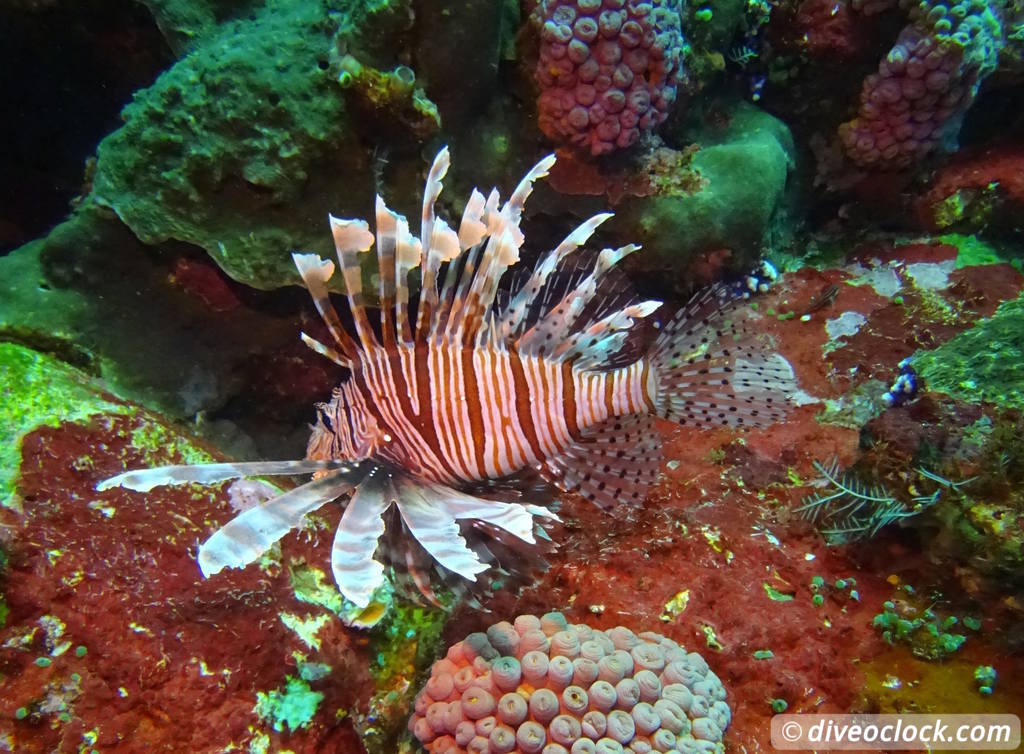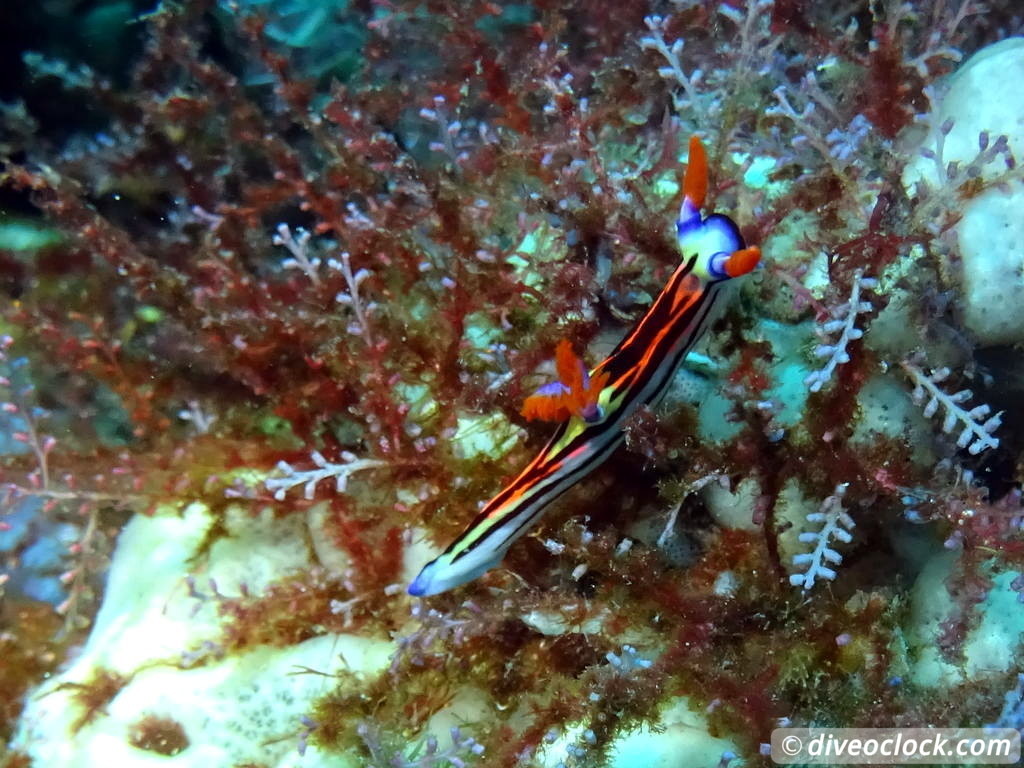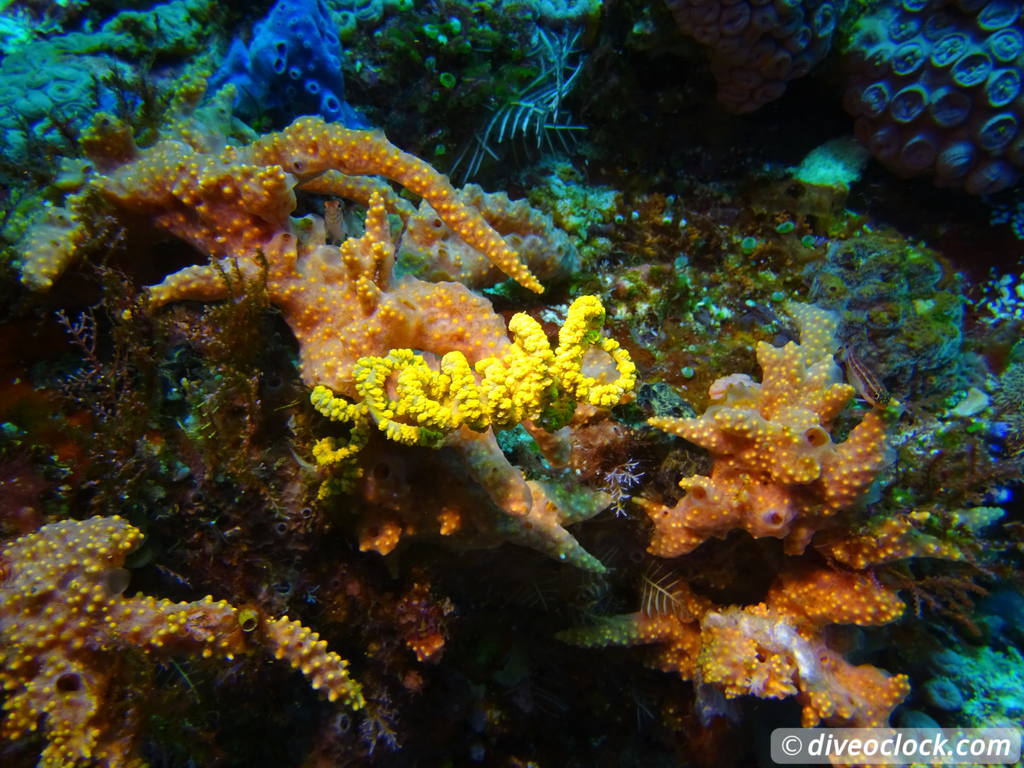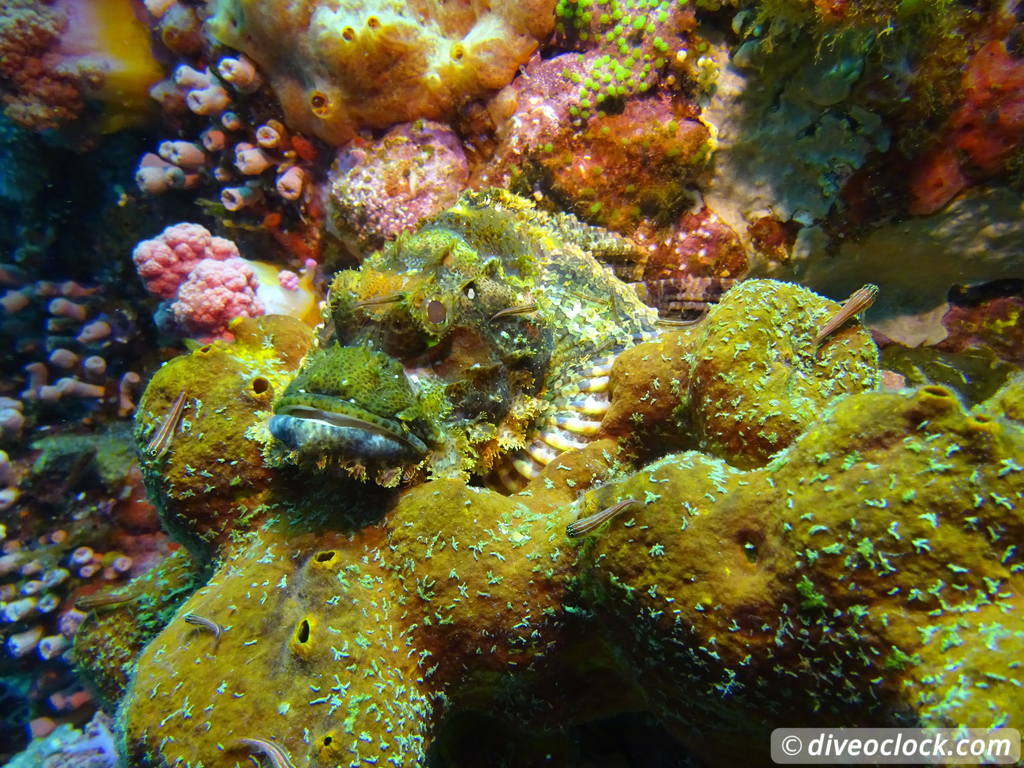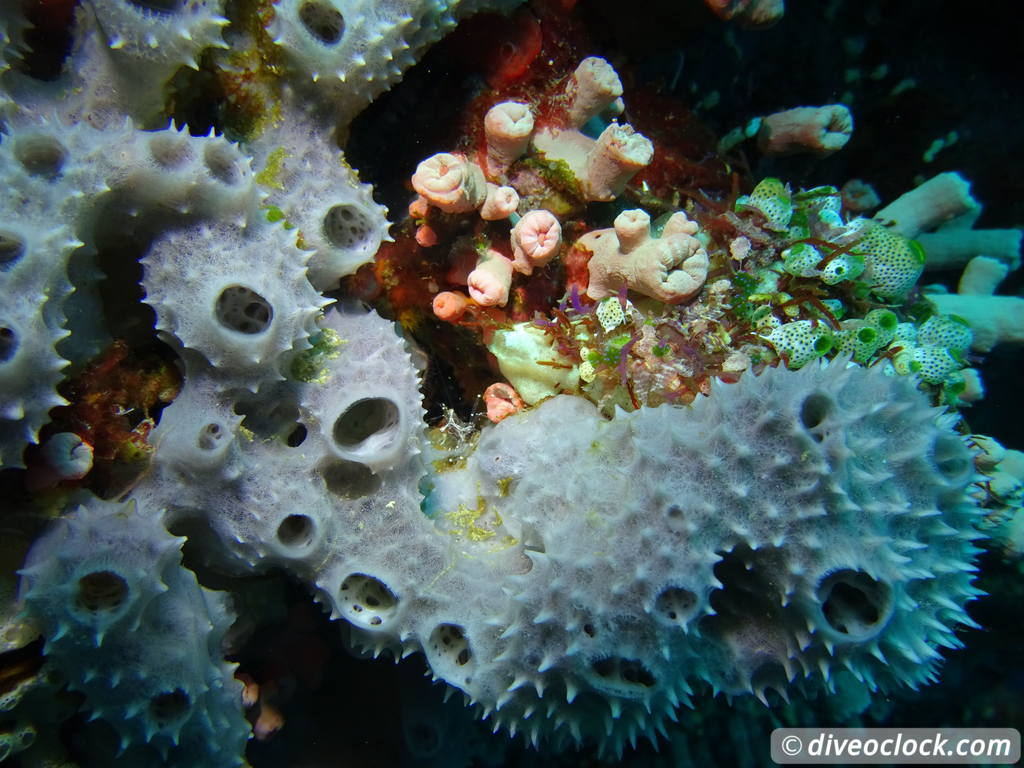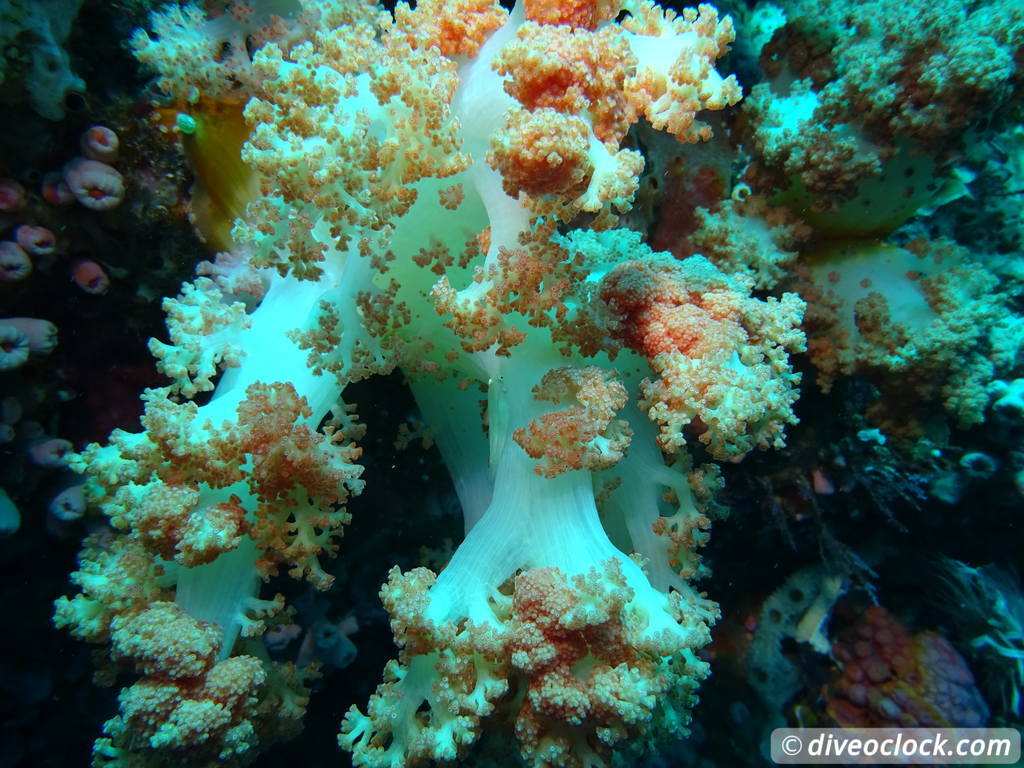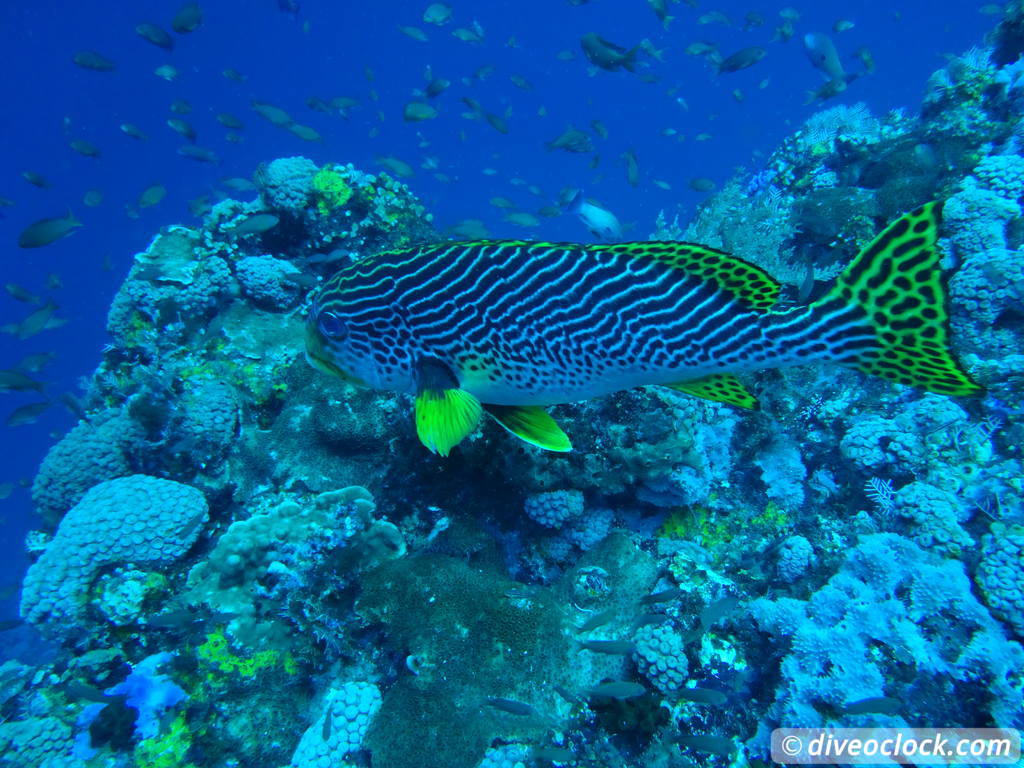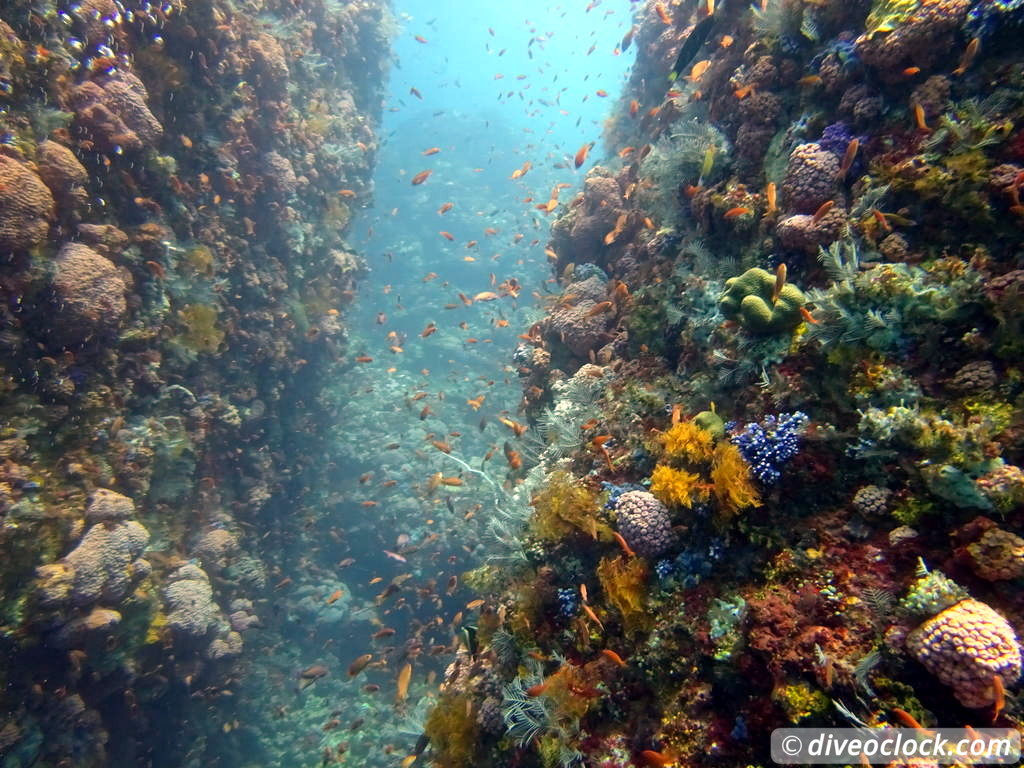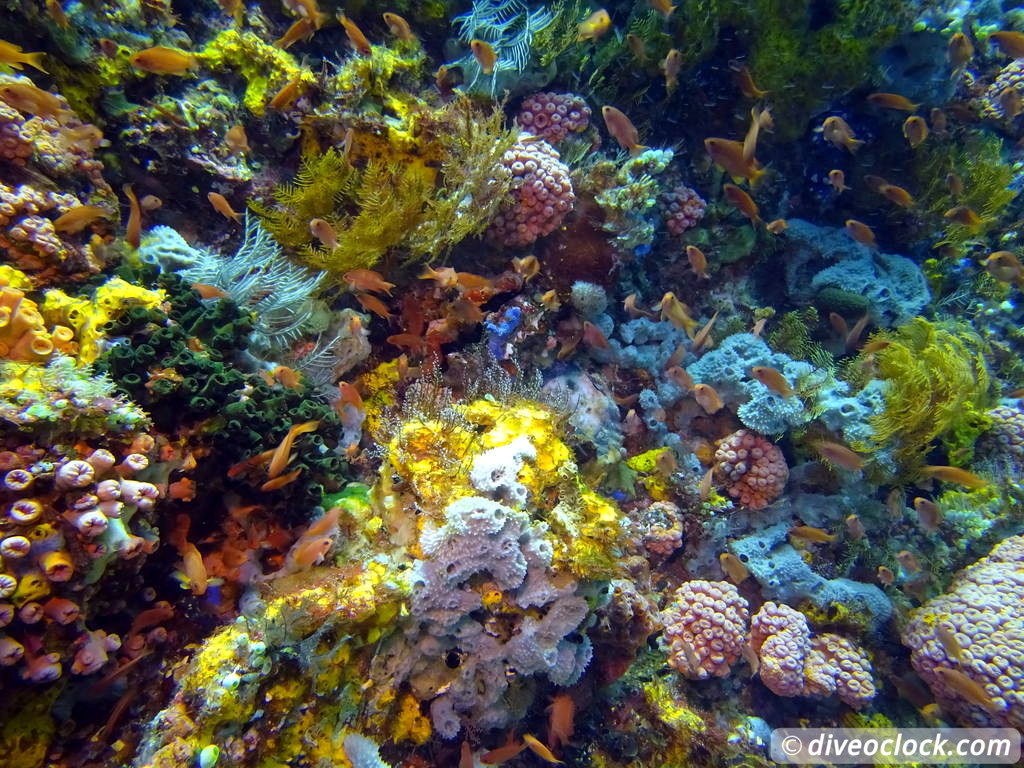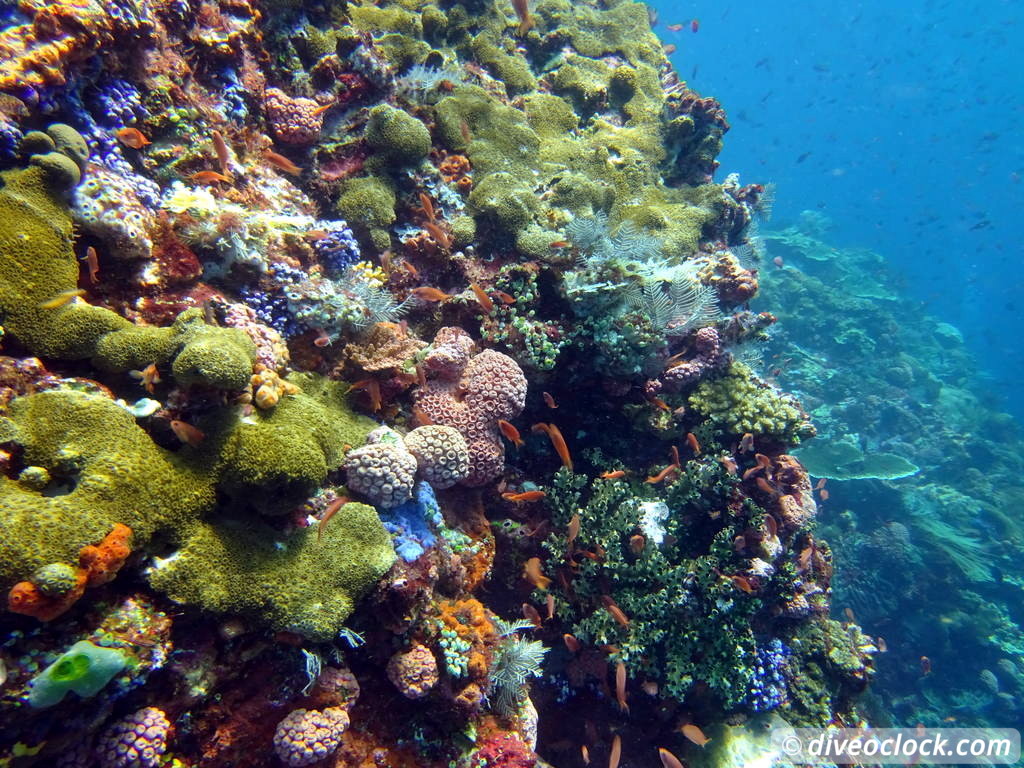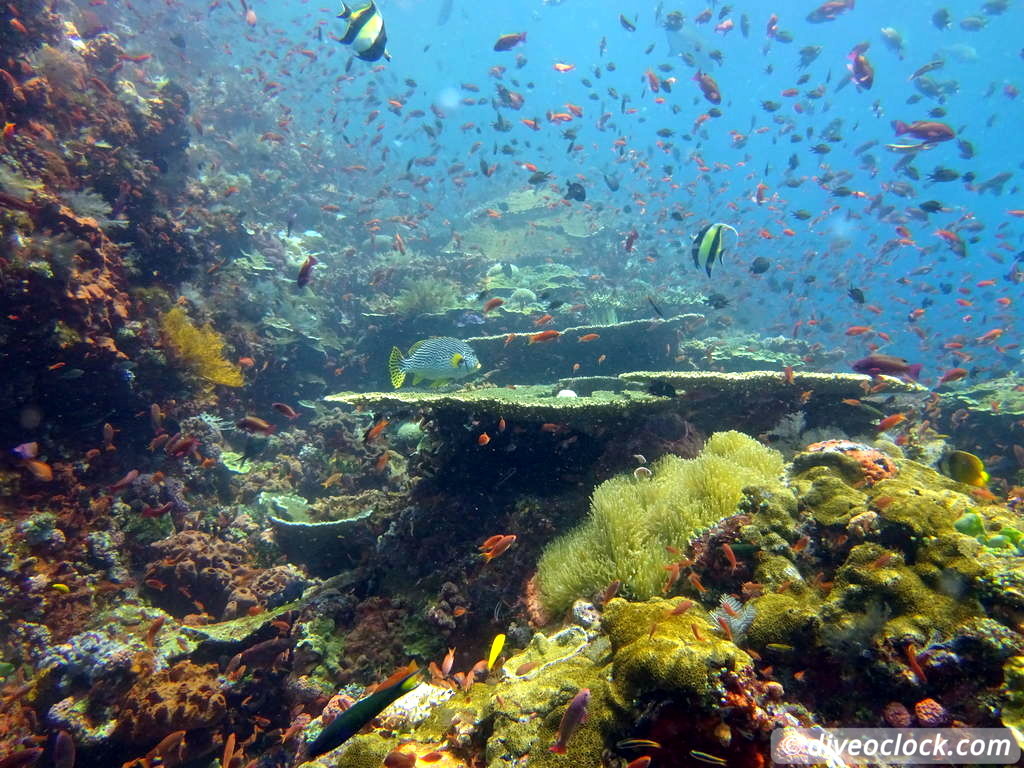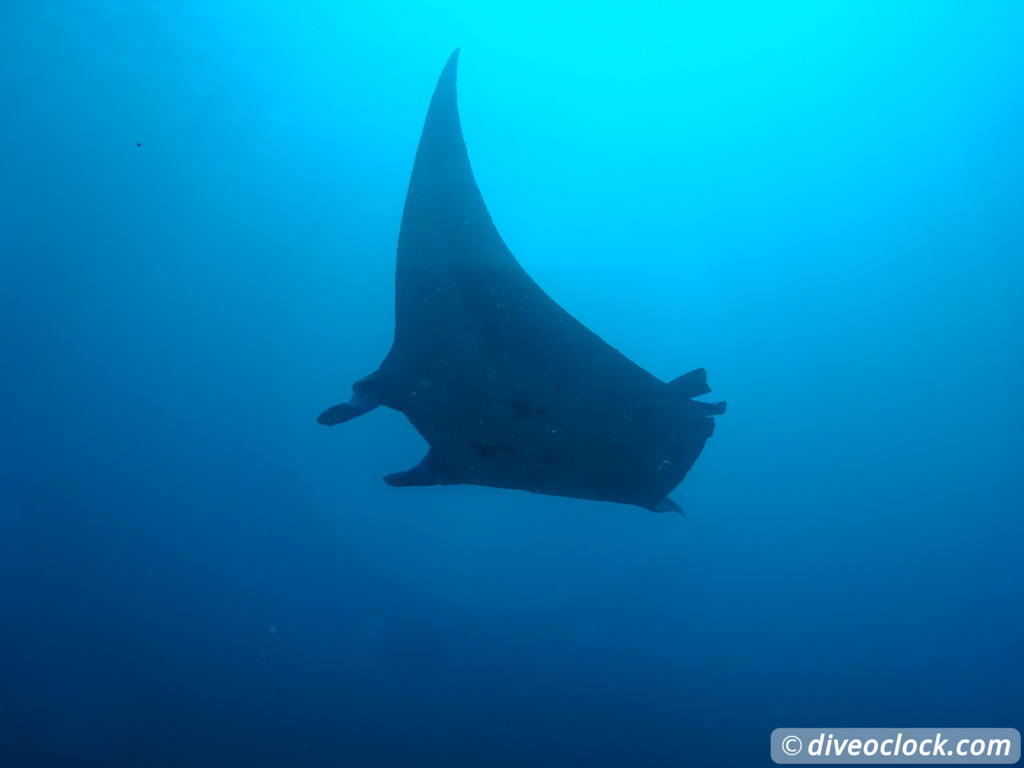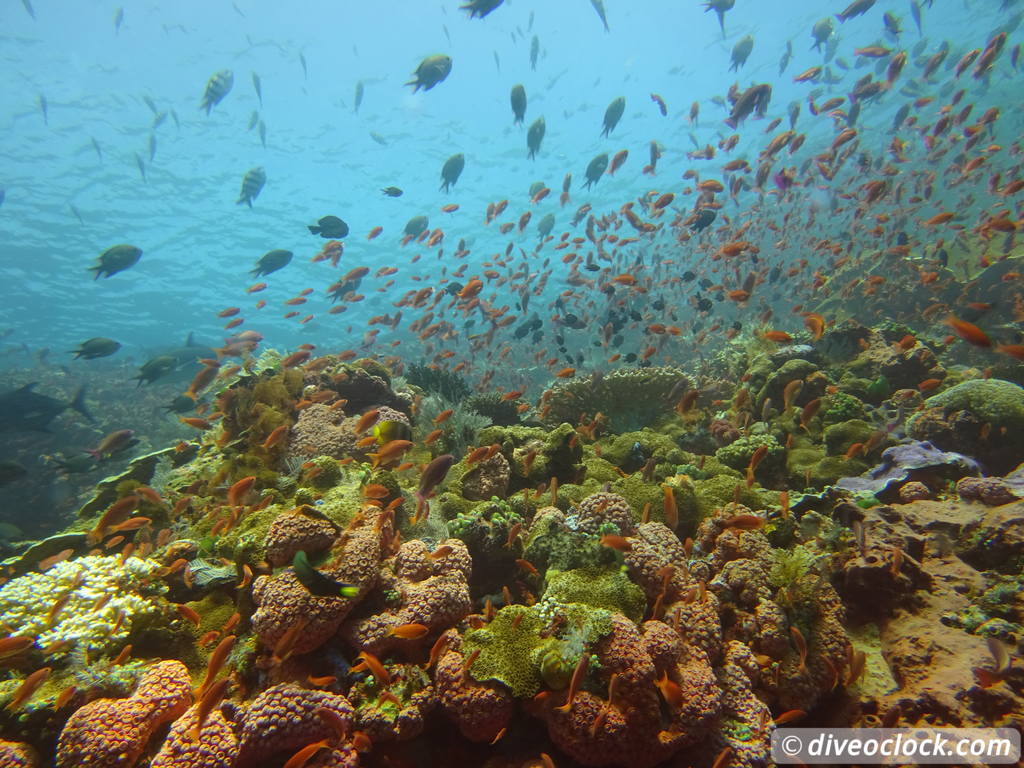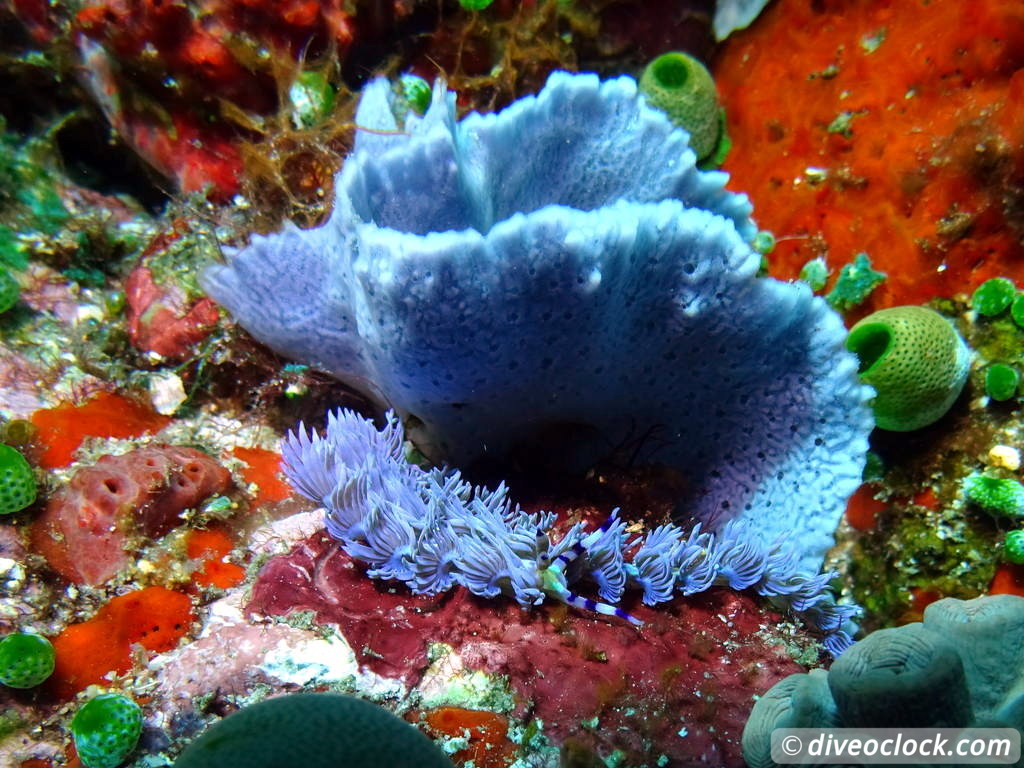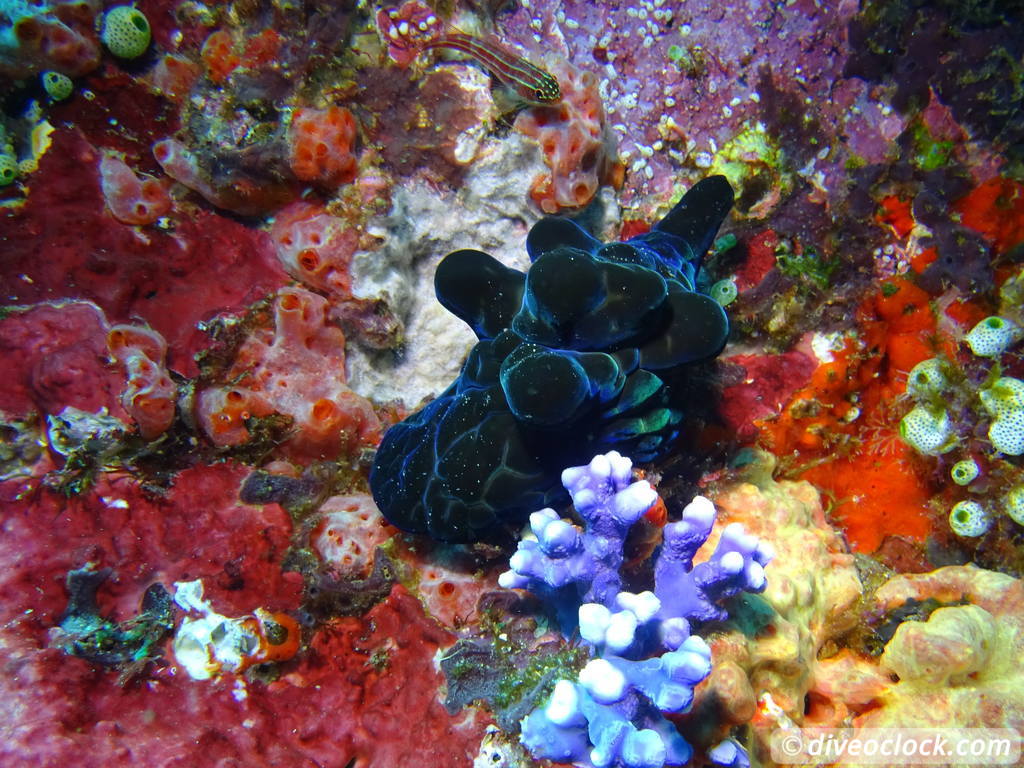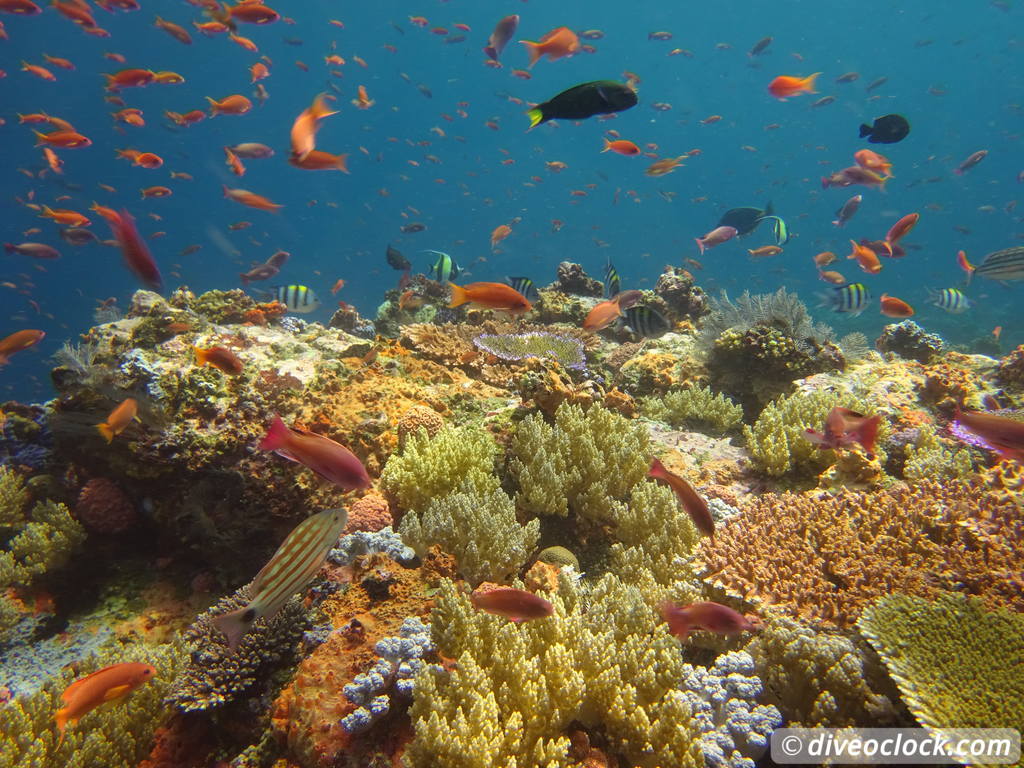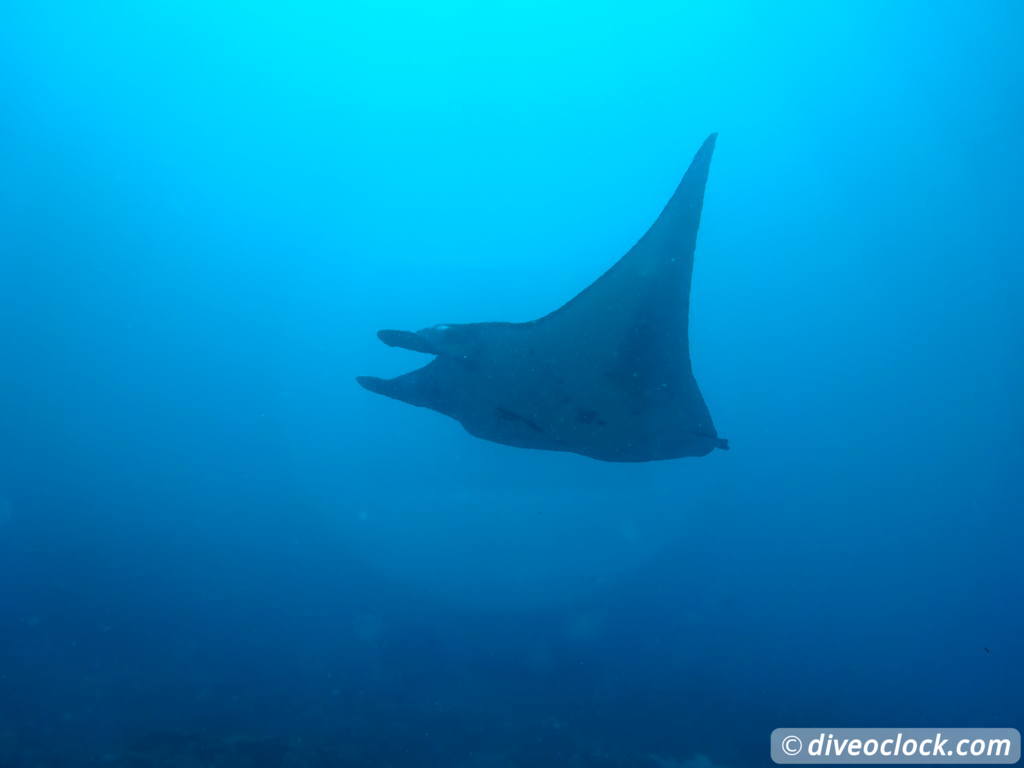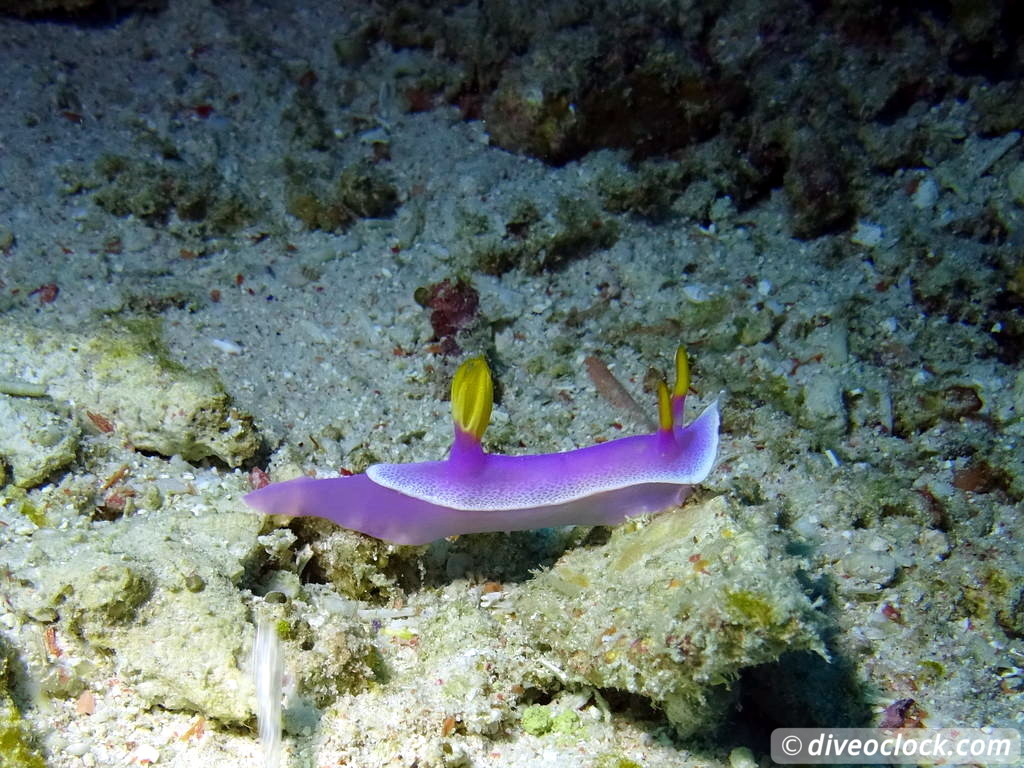 Impressions of diving in Komodo National Park
Getting to Komodo National Park
From Denpasar, Bali, you can fly to Labuan Bajo, Flores. The flight takes about one hour. We flew with Kalstar Aviation, which was cheap with great service and a lot of leg space. You need to book directly through their website and there is no online check-in.
You can find more information about Labuan Bajo, accommodations and bars & restaurants
here
.
If you like this post, hit that like button on our
Facebook page
and stay tuned for more!
Marlies Wolters
Founder of Dive O'Clock "It's dive o'clock somewhere!"


Share this page: