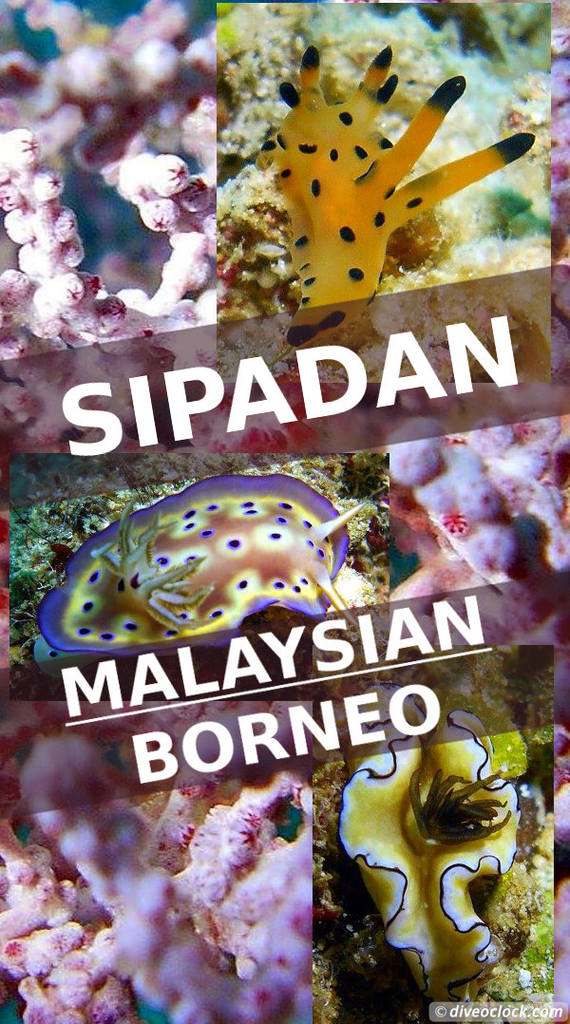 Sipadan - World Class SCUBA Diving in Malaysian Borneo!
Borneo has some of the worlds most amazing dive spots, filled with schools of fish, tiny colorful creaturs, sharks and so much more! One of those spots you have to see once in your life. Read about how to do it on a budget!
While people often mention Sipadan, the dive area is actually three islands close to each other. Sipadan, Mabul & Kapalai island are located at the East coast of Borneo, Sabah in Malaysia.
This is one of those places on earth where you can find 'everything' underwater. Shark species, lots of turtles and rays. Schools of Jacks, Trevally, Bat fish and even Bumphead parrotfish (they are soooo big!). Various muray eel and crab species, seahorses and banner fish. Giant clams, soft and hard corals plus sponges and anemones along the seabed.
If you are in to the small animals, NUDIBRANCH! you will love diving around Mabul island. Critters everywhere. Frog fish, leaf fish, sea horses, mantis shrimps and countless flatworms and nudibranches!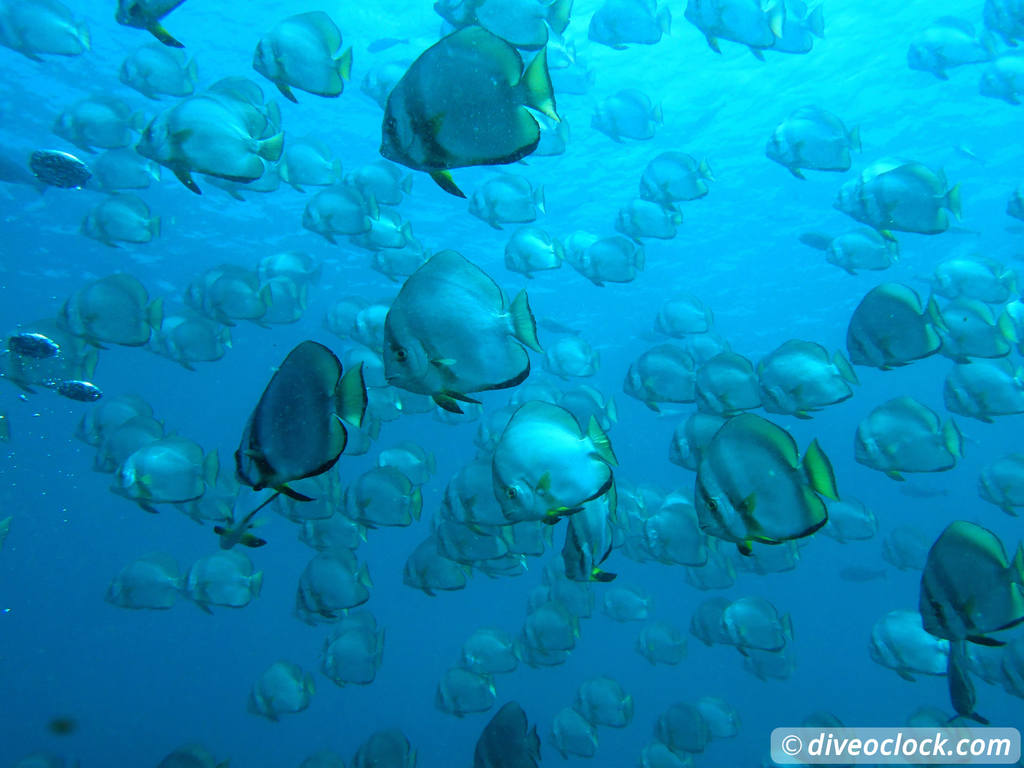 School of Bathfish in the blue
How to organize a dive trip to Sipadan
All three islands have amazing dive spots while Sipadan is most famous because you will find schools of fish, sharks and lots of corals. If you want to dive around Sipadan you have a few options: Day trips from Semporna (mainland), staying at one of the resorts on Mabul or Kapalai or going on a liveaboard cruise.
If you want to do it on a budget you have to shop around for the best package that suits your need regarding number of nights and dives. We got a great deal with Billabong SCUBA on Mabul island with 9 dives, 3 nights with 3 meals a day, dive equipement and park fees for about 500 USD. Still not cheap but considering the location and underwater treasures it was worth it and it was great to spend a few nights on a 'local' island.
Country
Malaysia
Dive area name
Borneo, Sabah: Sipadan, Mabul & Kapalai Island
Dive center
Billabong Scuba on Mabul
Famous for
Everything in one spot: Coral reef, macro & pelagic
Price
500 USD for 3 nights / 9 guided boat dives. Including transfers, dive equipment, park fees, room with private bathroom + full board (3 buffet meals a day).
Hotel recommendations
Dragon Inn Floating Resort (Semporna)
Sipadan Dive Centre Mabul Lodge (Mabul)
My Inn Hotel (Tawau)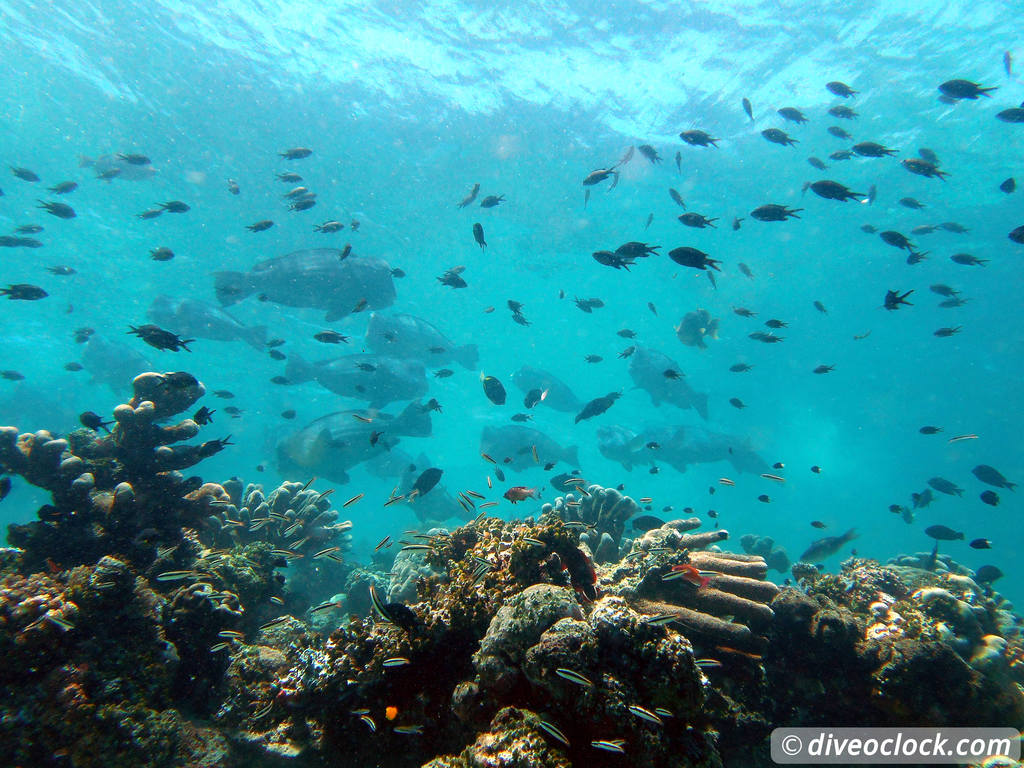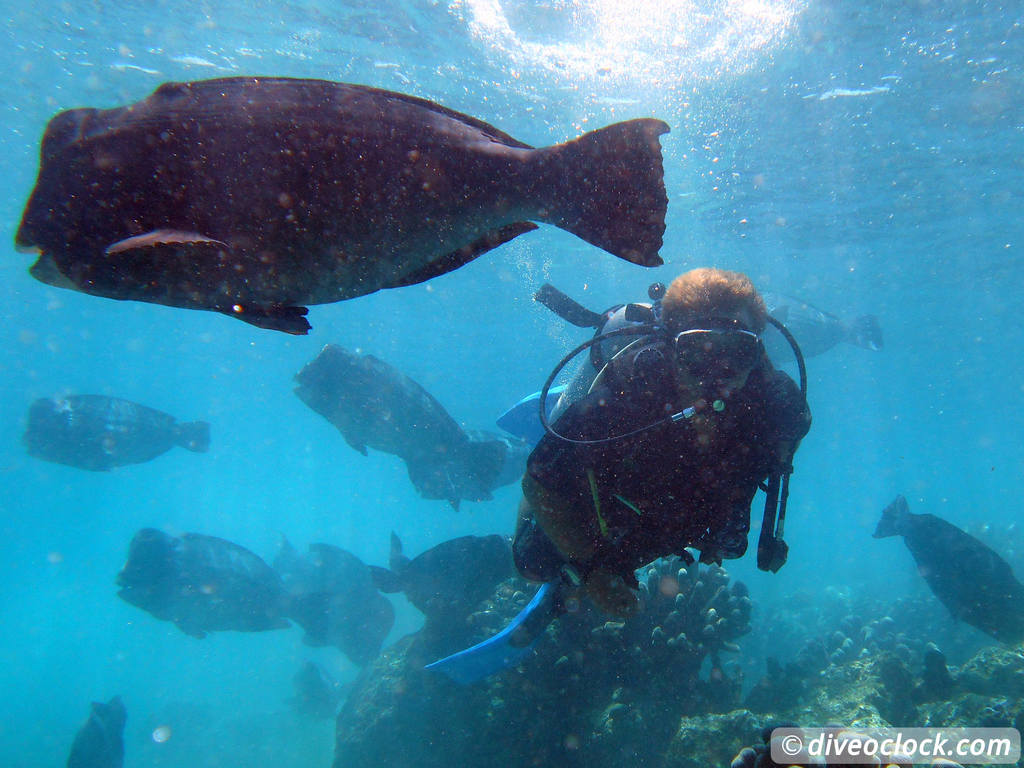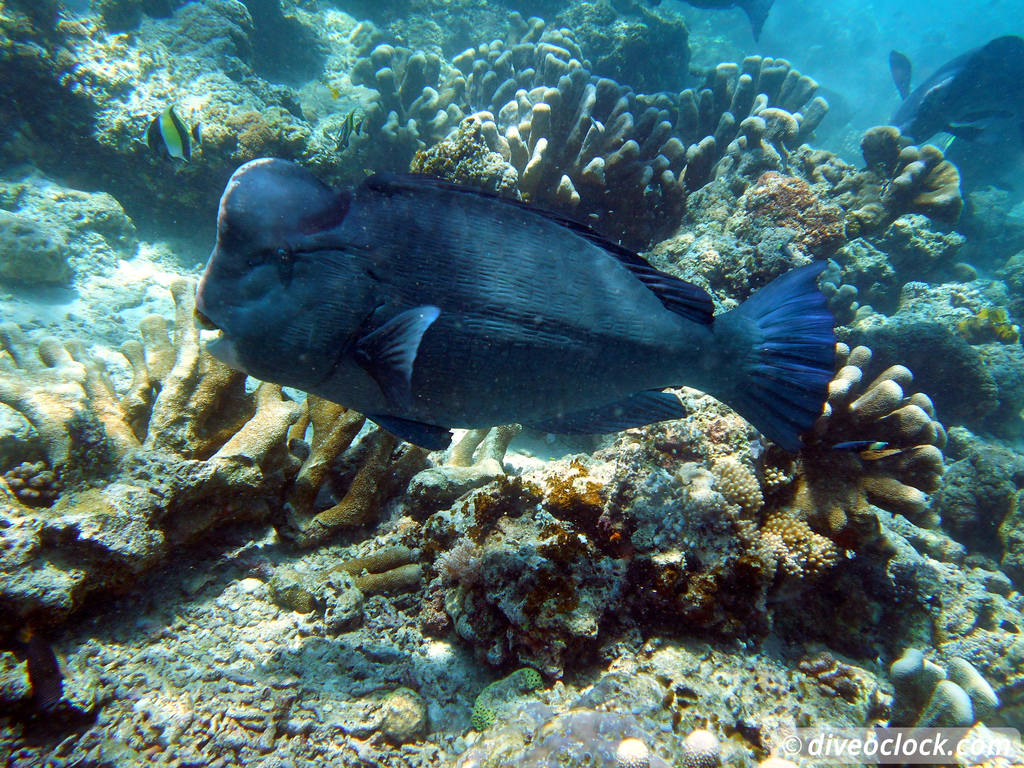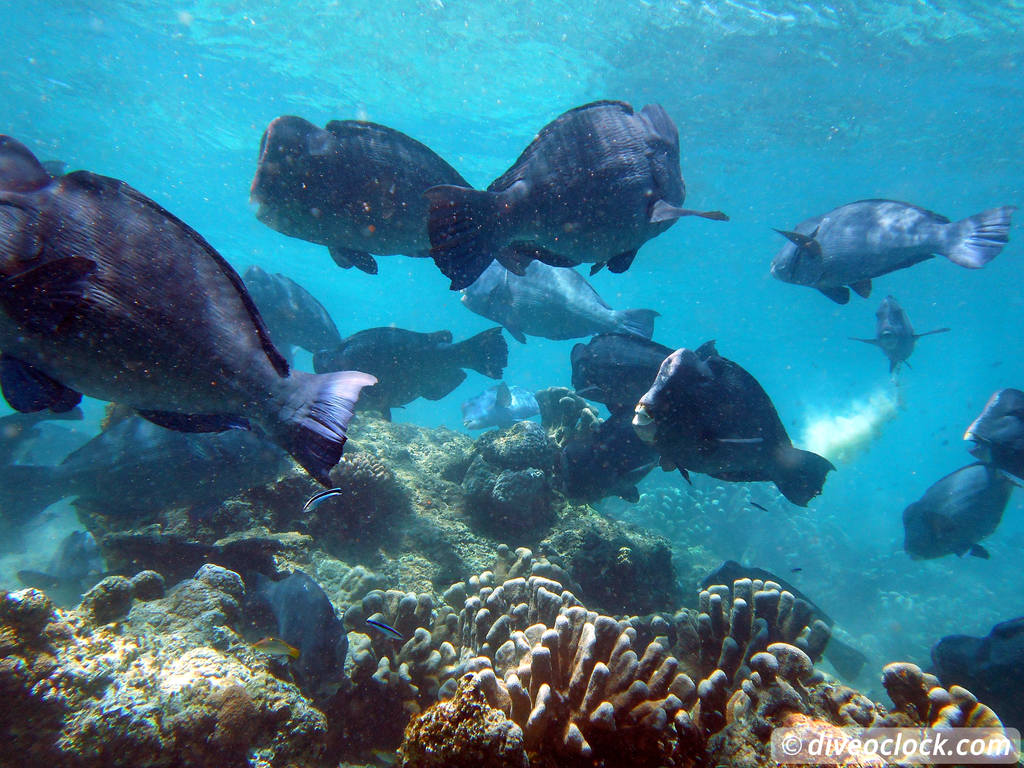 Bumphead parrotfish in Sipadan!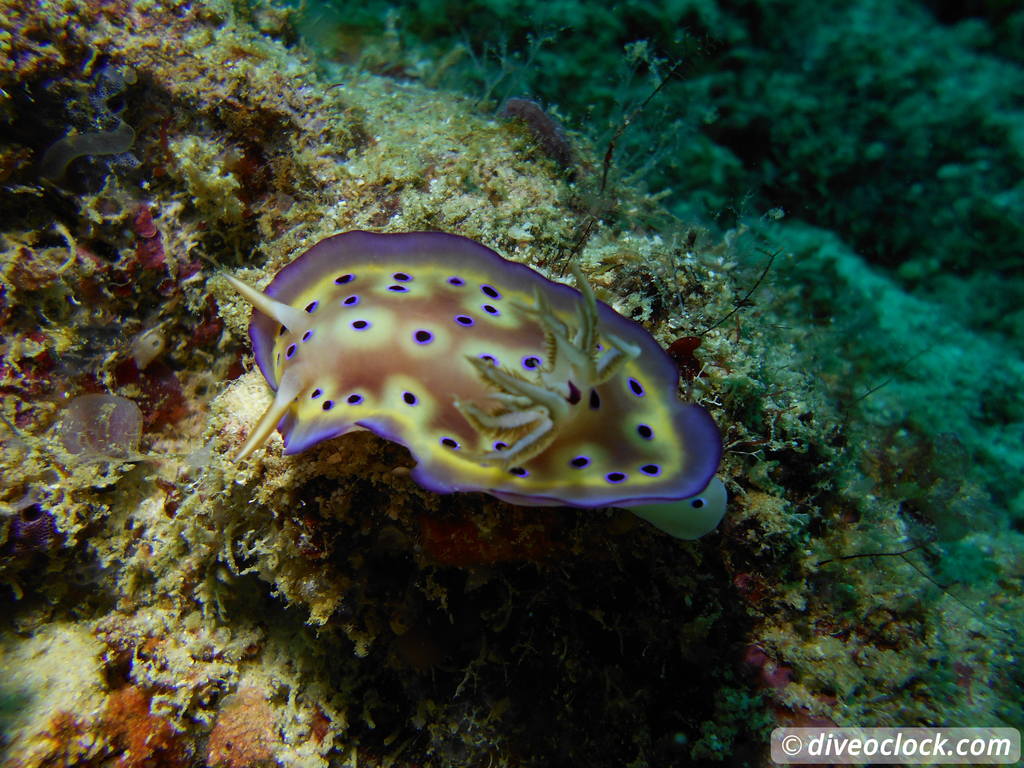 Beautiful nudibranch everywhere!
Sipadan permits
To protect the precious ecosystem of Sipadan island the Malaysian gouvernment has relocated all resorts in 2005. You can not stay after 15:00 on Sipadan anymore, no overnight stays.
From 2006 onward a permit system was introduced to protect the highly valuably marine life ecosystems. There are only
120 daily permits for Sipadan
devided over the dive centers around while there can be hundreds of guests around. Make sure to book well in advance and the longer you stay in one of the resorts the higher the change you will get a permit for Sipadan.
Comparing dive destinations
Bottom structure
Reef structure
Pelagic
(big stuff in the blue)
Big reef
(bigger stuff on the reef)
Macro
(small stuff on the reef)
Current
(stream)
Flat bottom with bumps/big rocks/pinnacles
Hard corals tree-shape
(not moving)
Sharks
Turtles
Nudibranchs
(snails)
No current
Slope
(going down slowly)
Soft corals tree-shape
(moving)
Rays
Eels/snakes
Sea horses
Small
(you can easily swim against it)
Wall
(steep but you see the bottom)
Table-/fan-shape
Trevally/Jacks/Tuna
Groupers
Scorpion/frog fish
Medium
(you can swim against it for a little while/higher air consumption)
Drop off
(steep and you can't see the bottom)
Anemones
Barracudas
Lobsters/crabs
Octopus/squid
Strong/reef hooks
(you cannot swim against it)
Blue
(no reference)
Sponges
Sardines/herrings
Puffers
Shrimps
Pumping/washing machine/OMG/hold your regulator
(superman)
Impressions of diving around Sipadan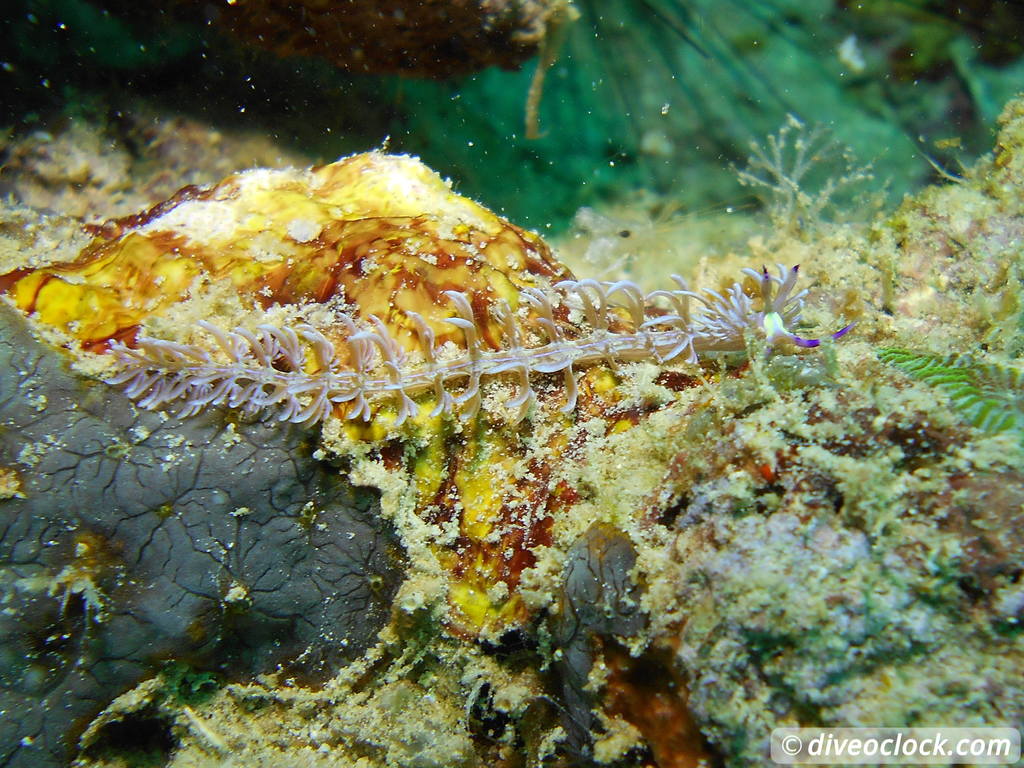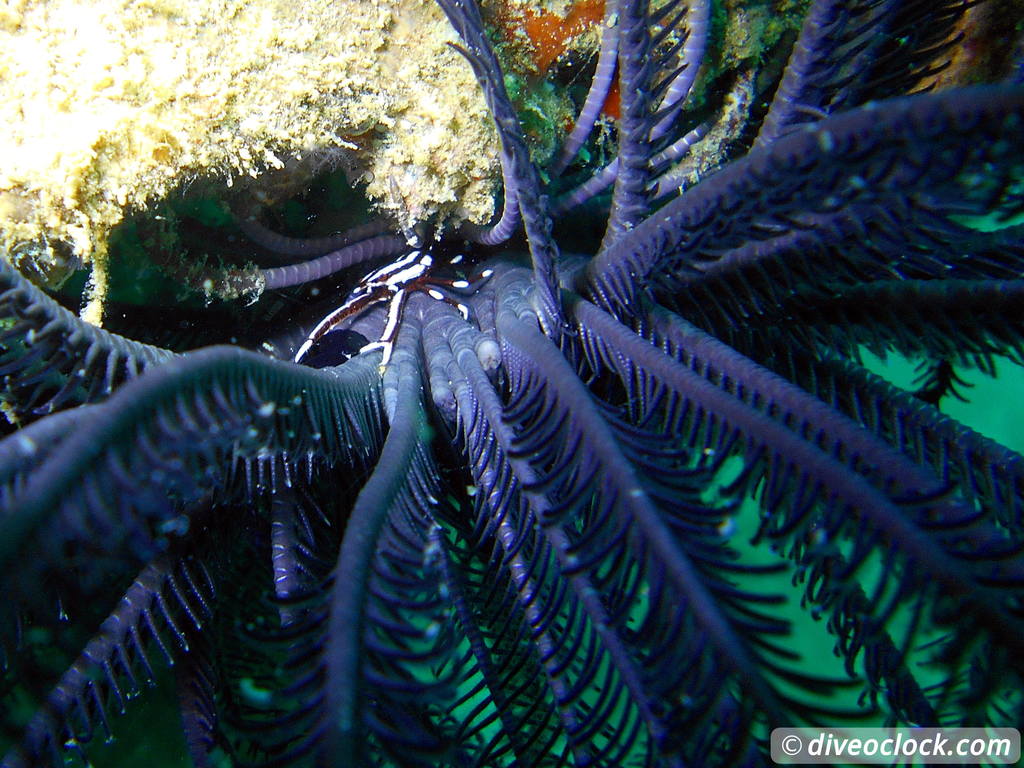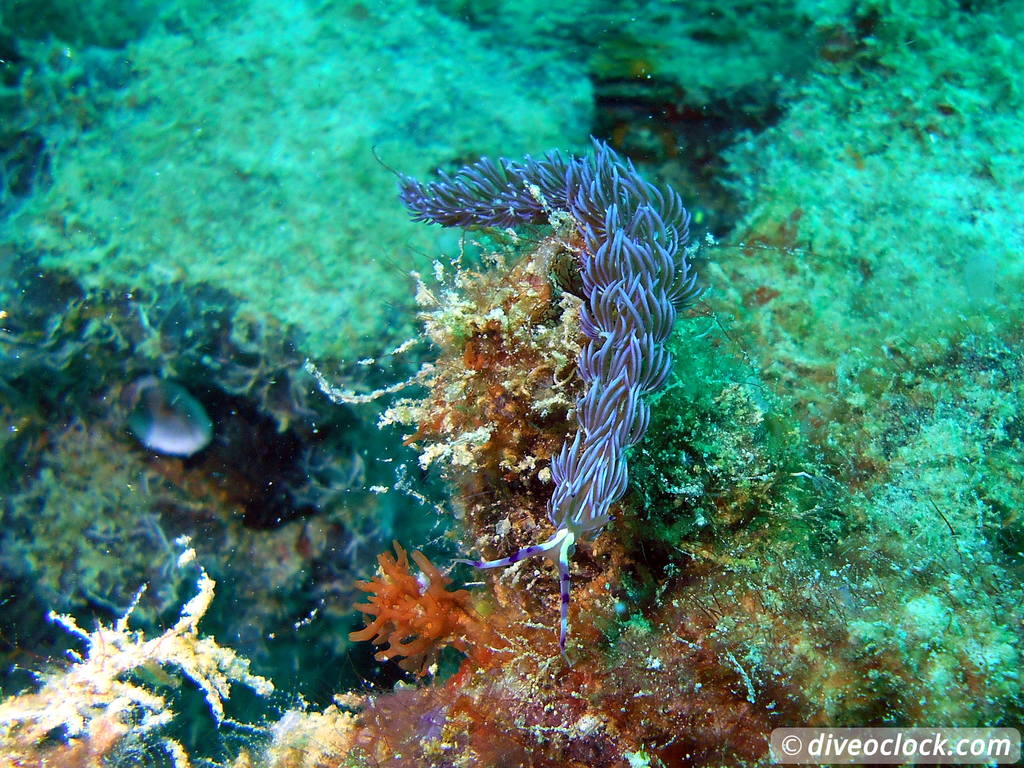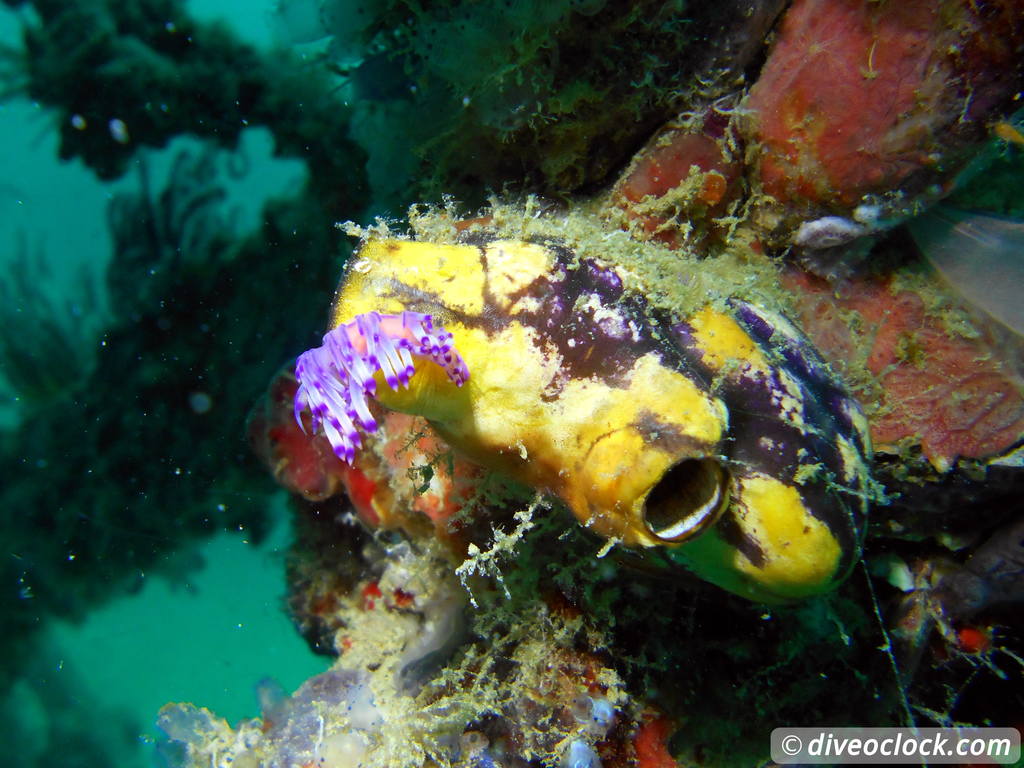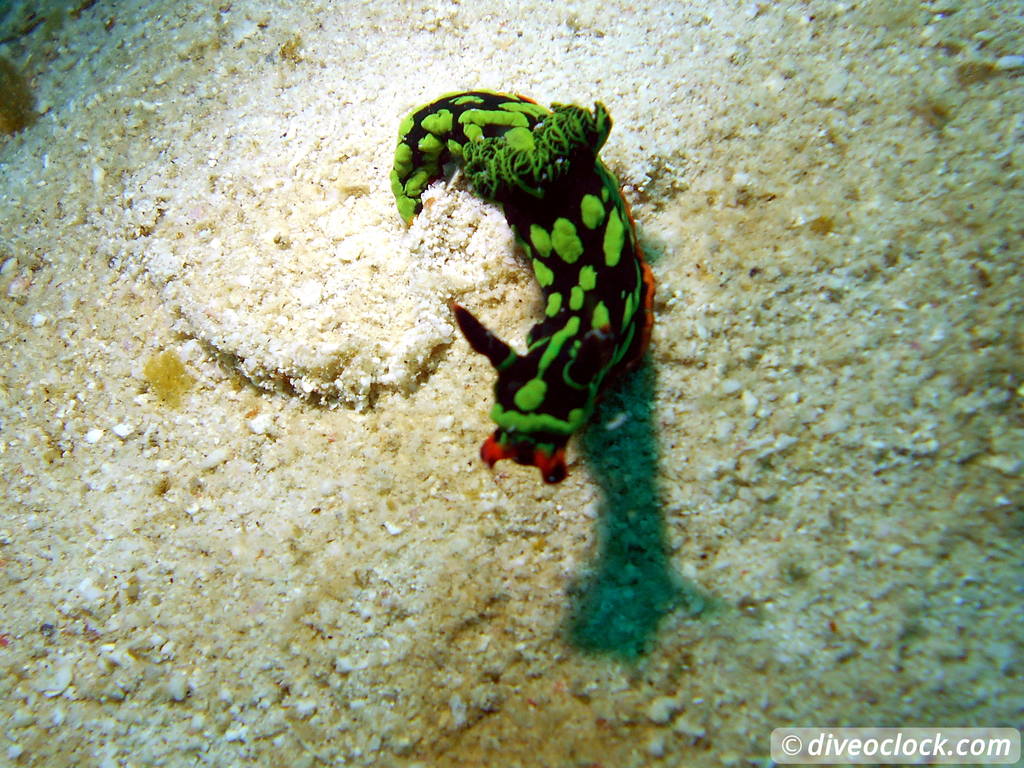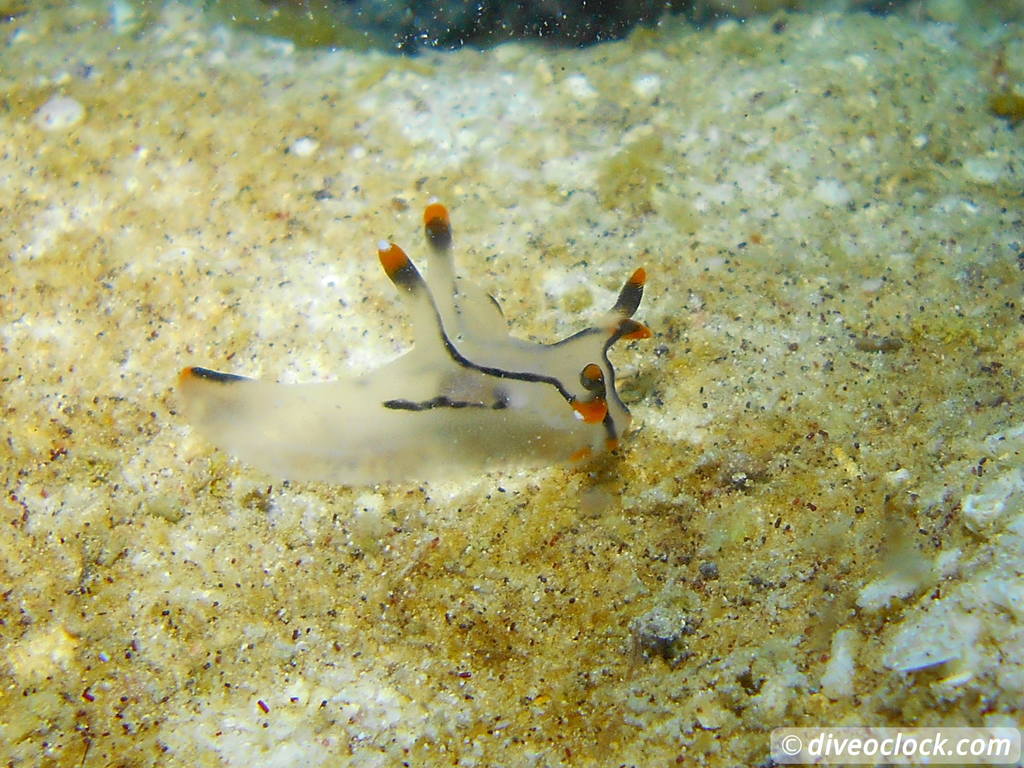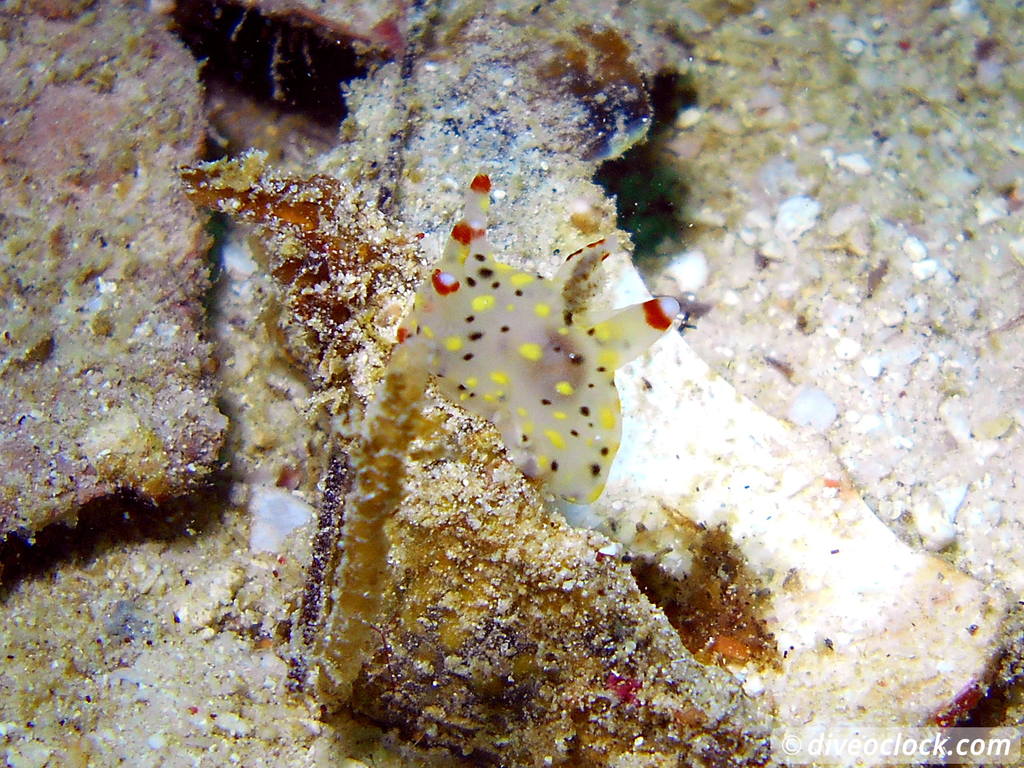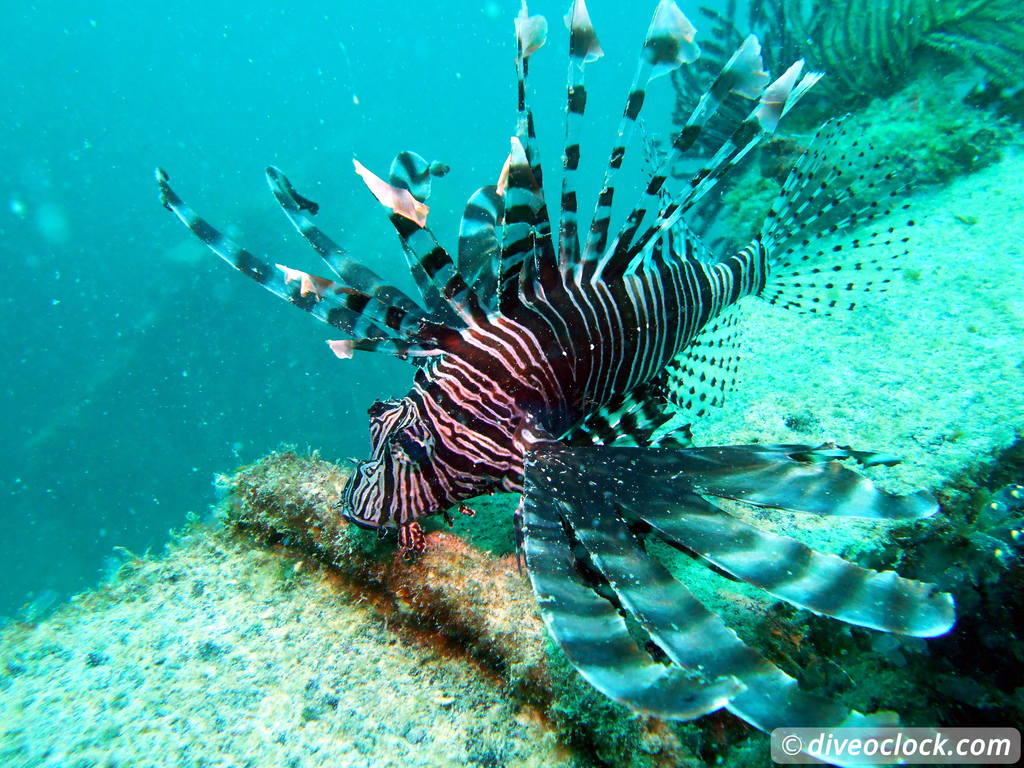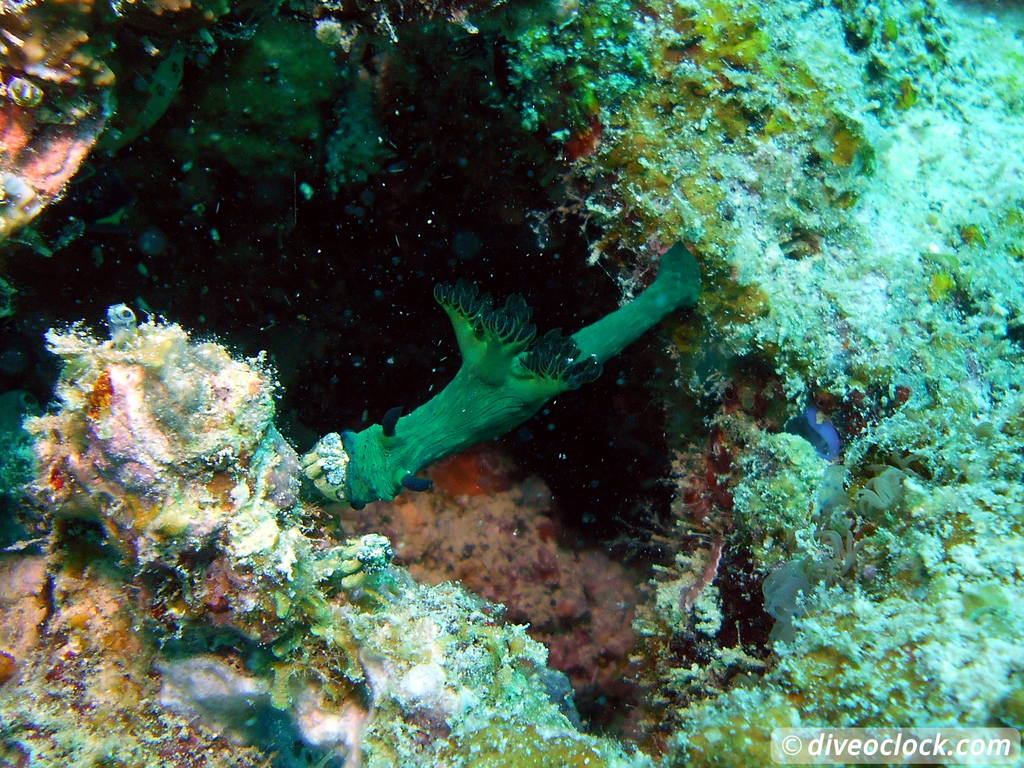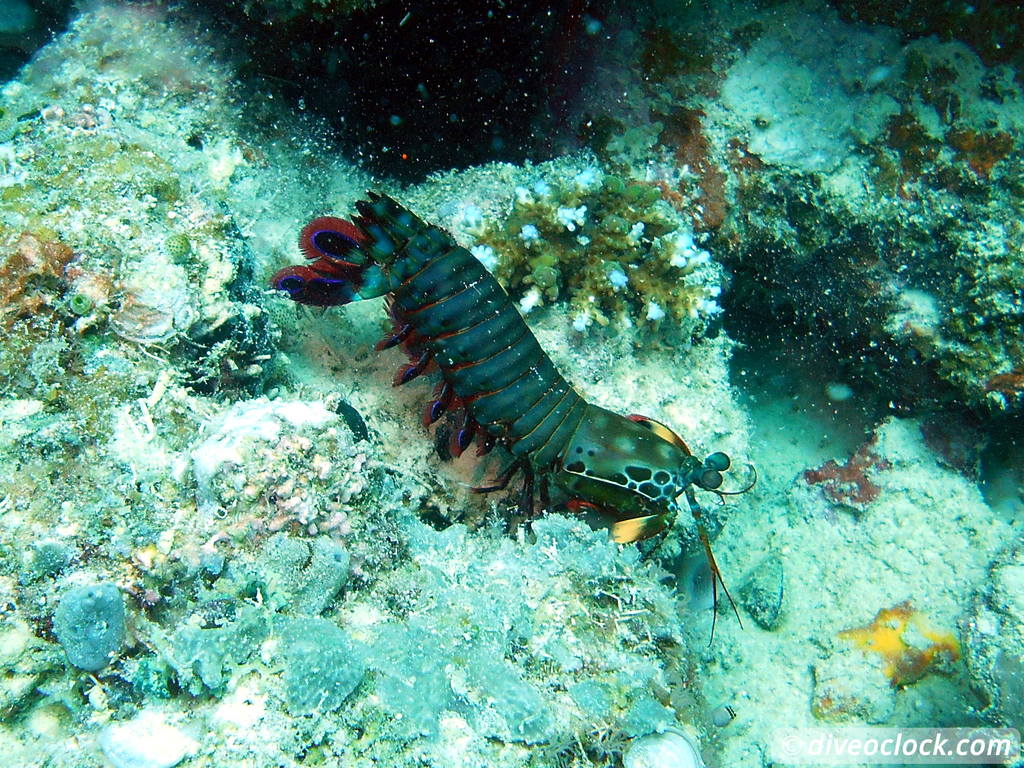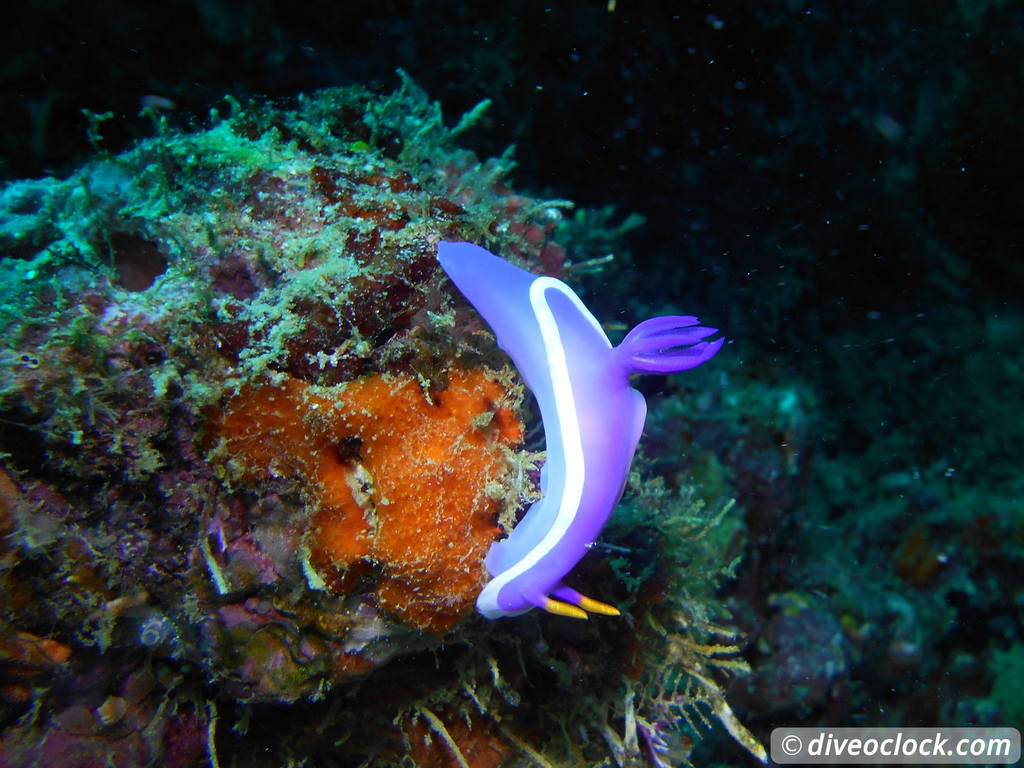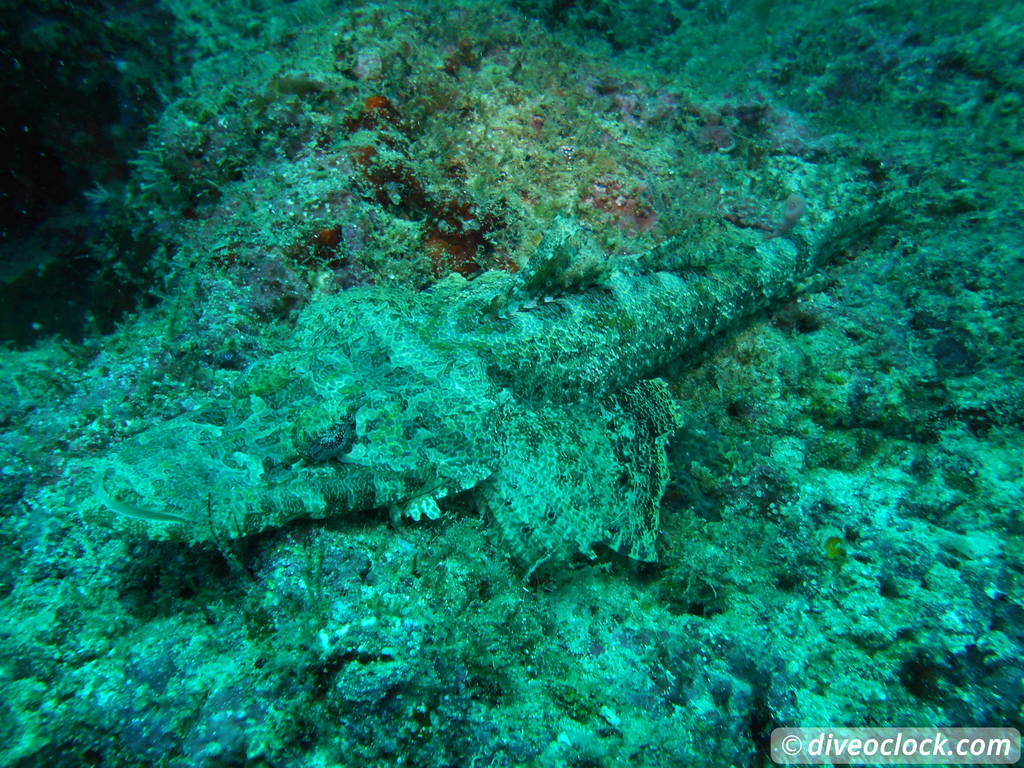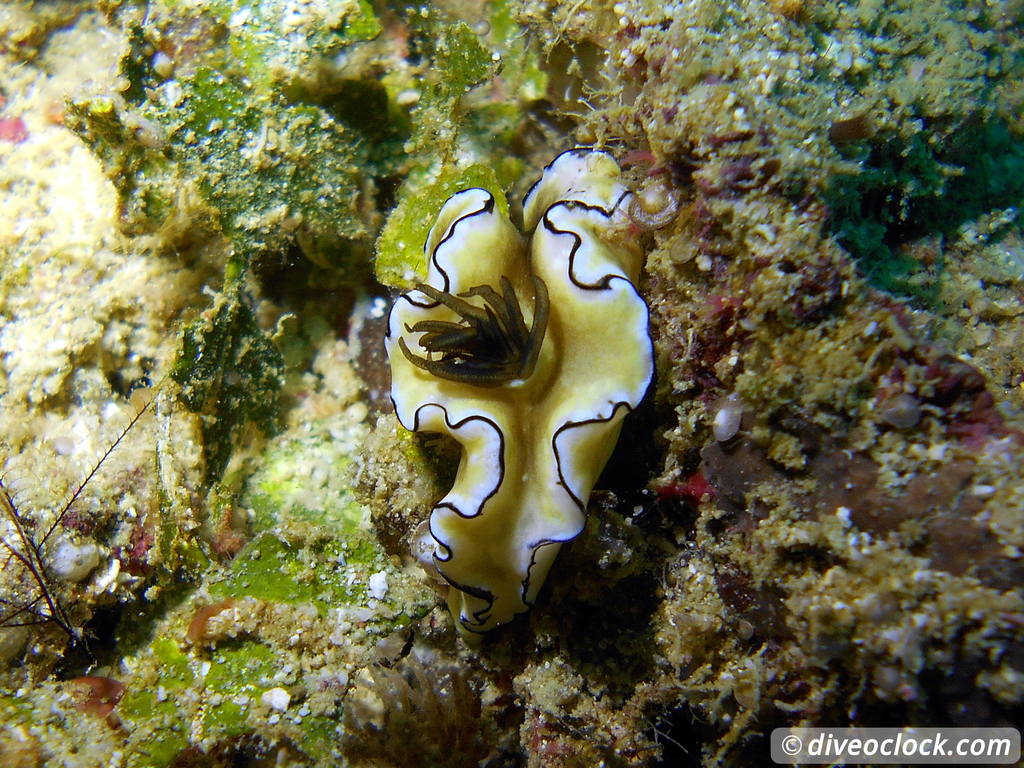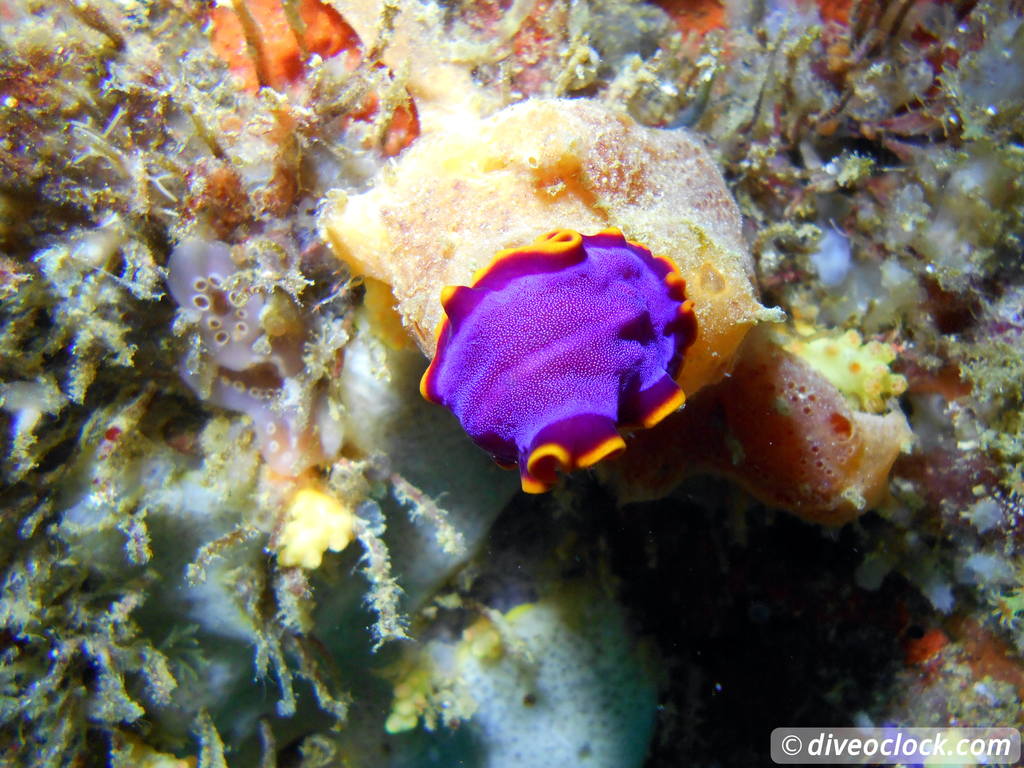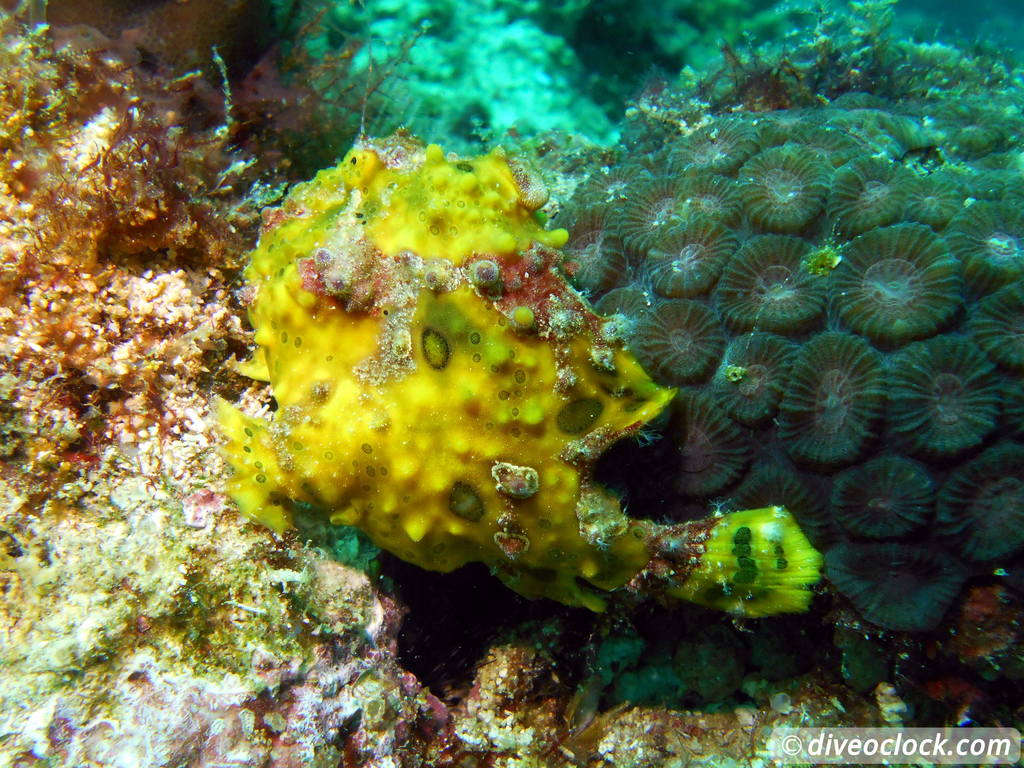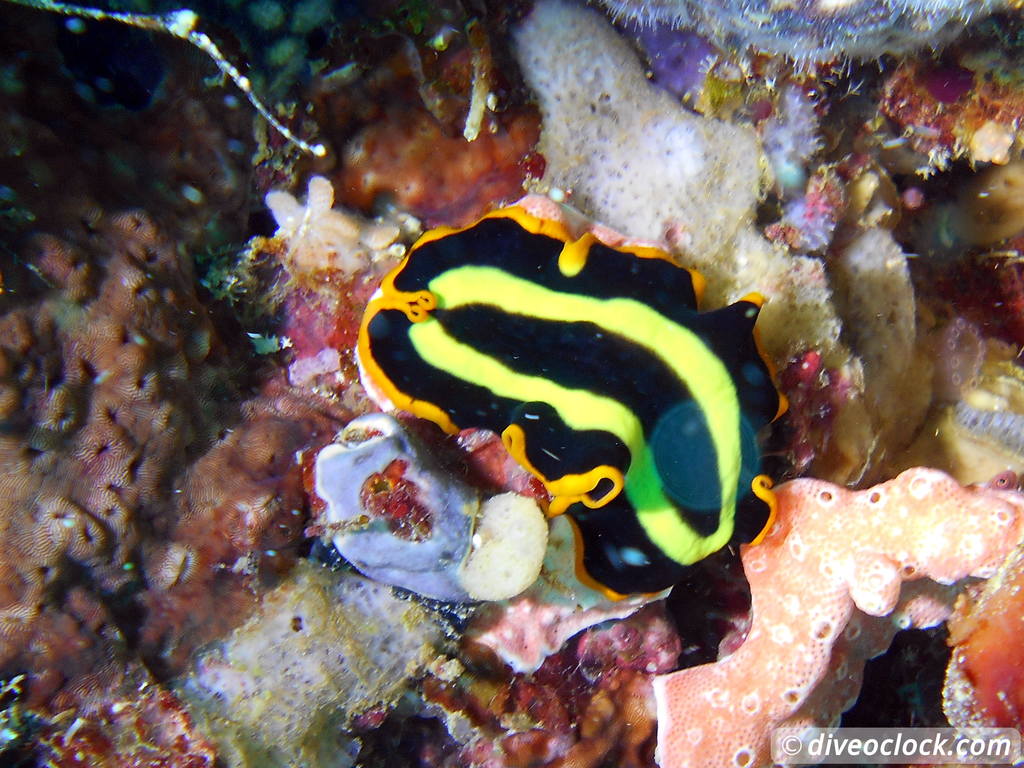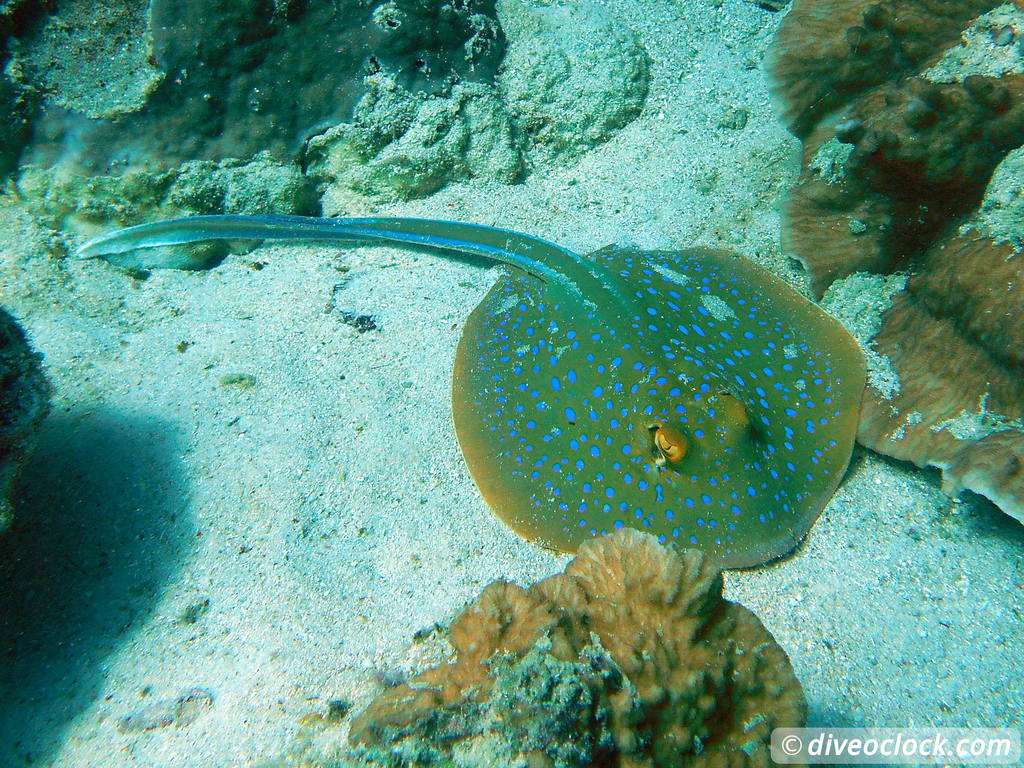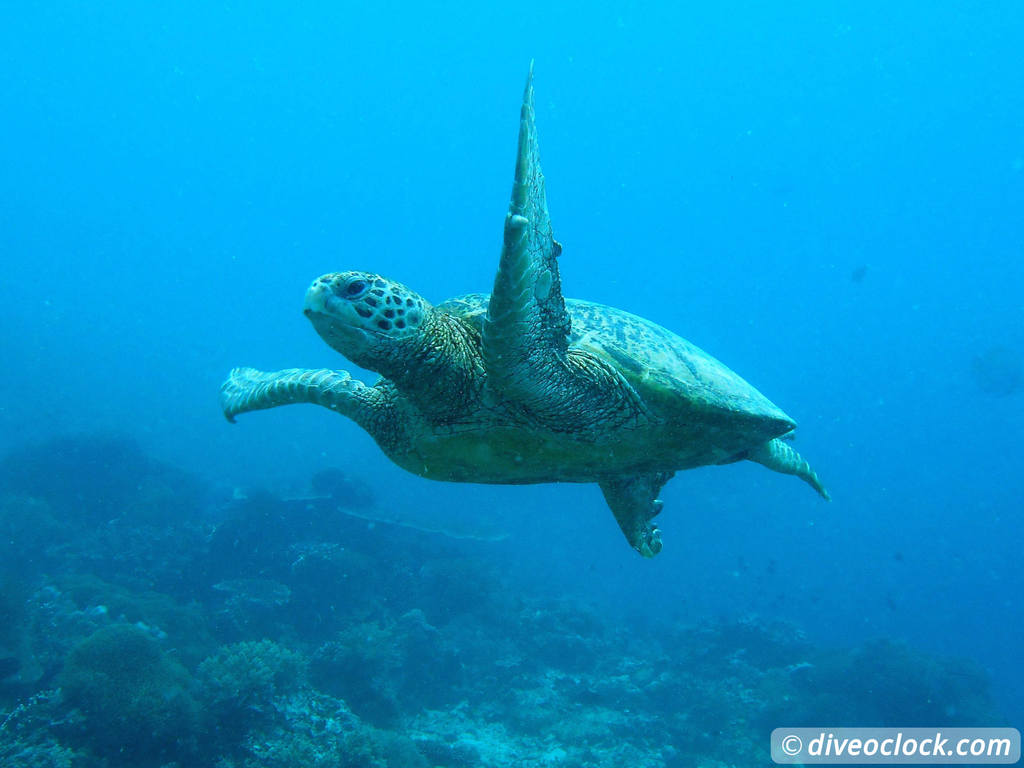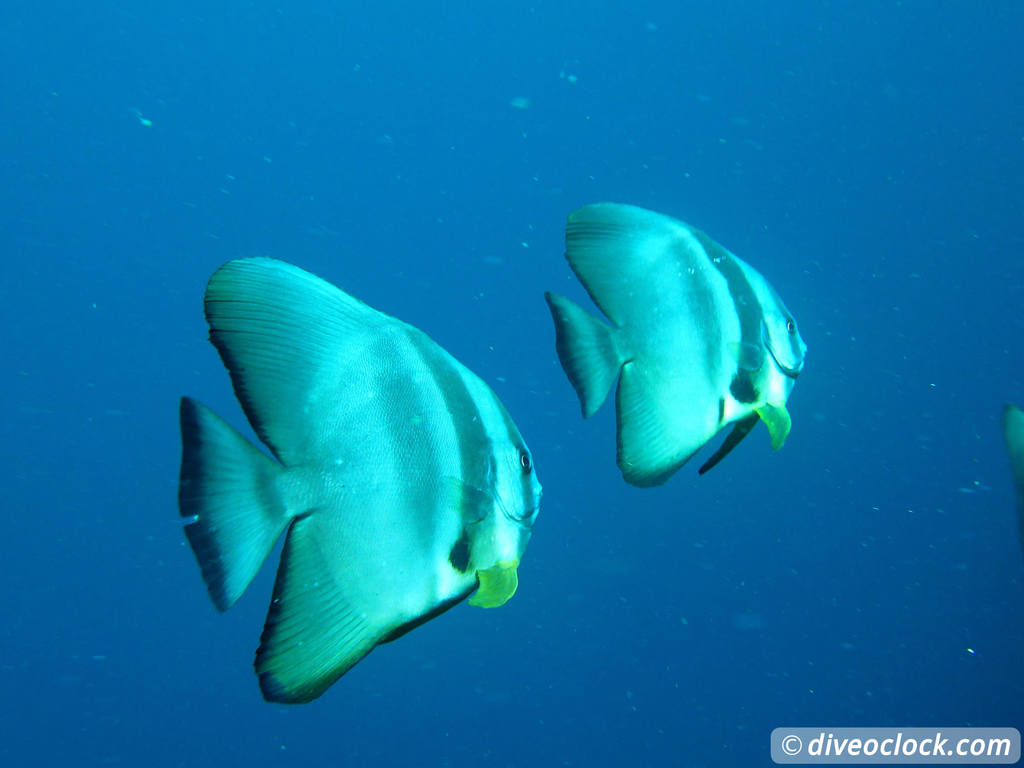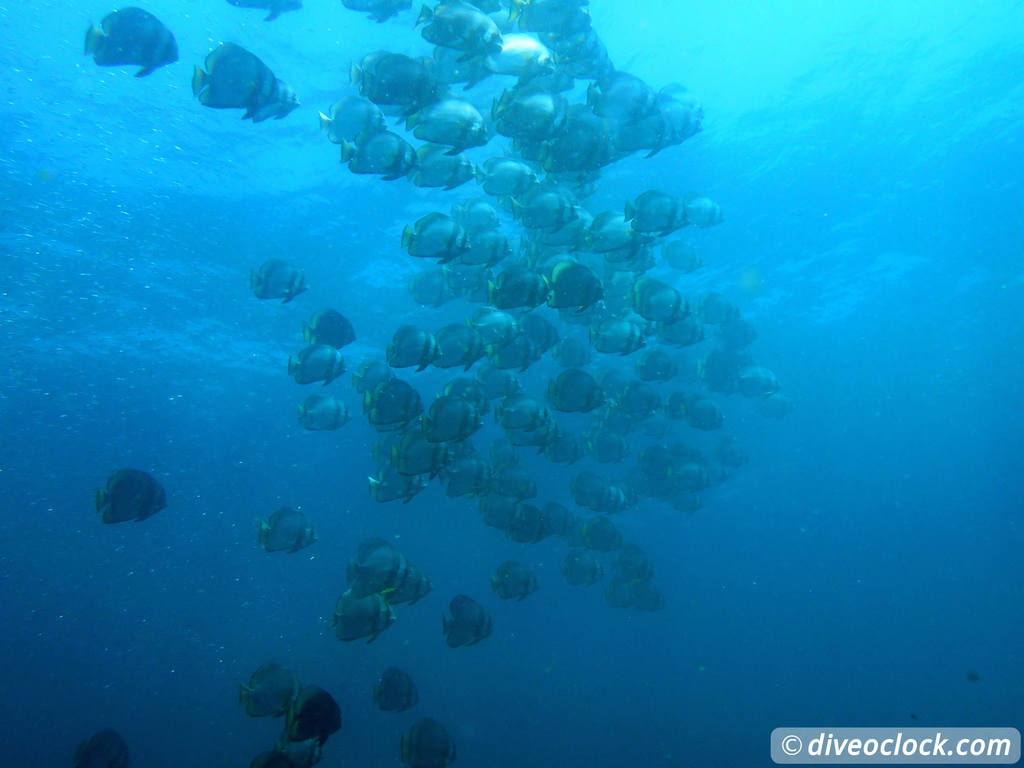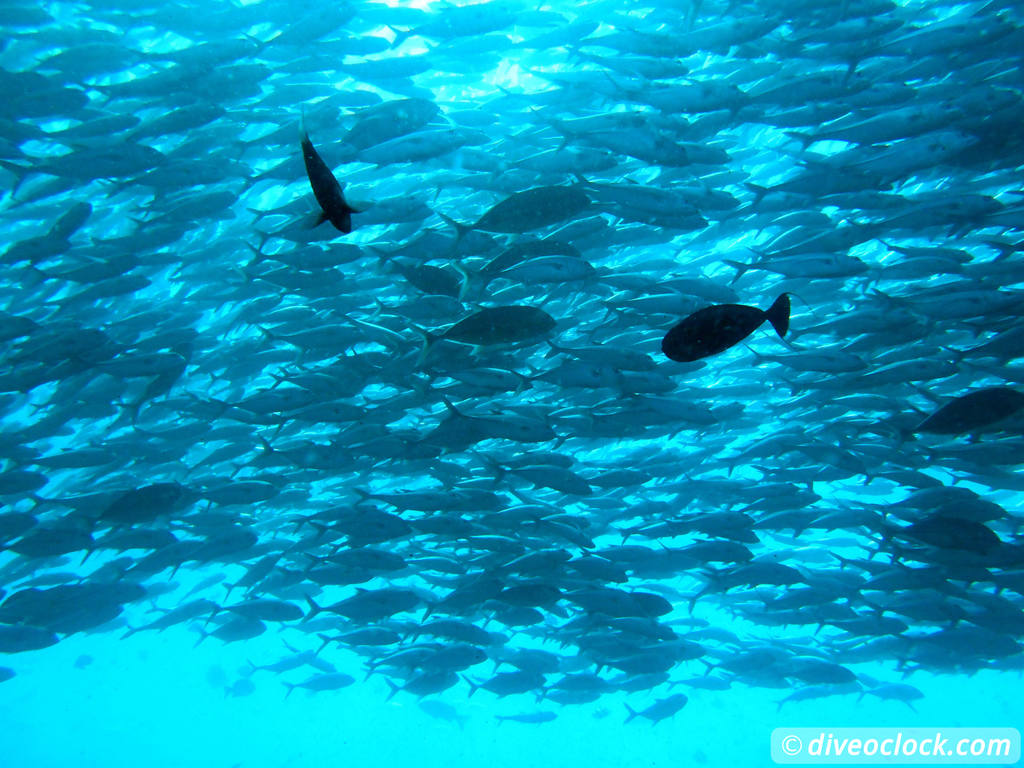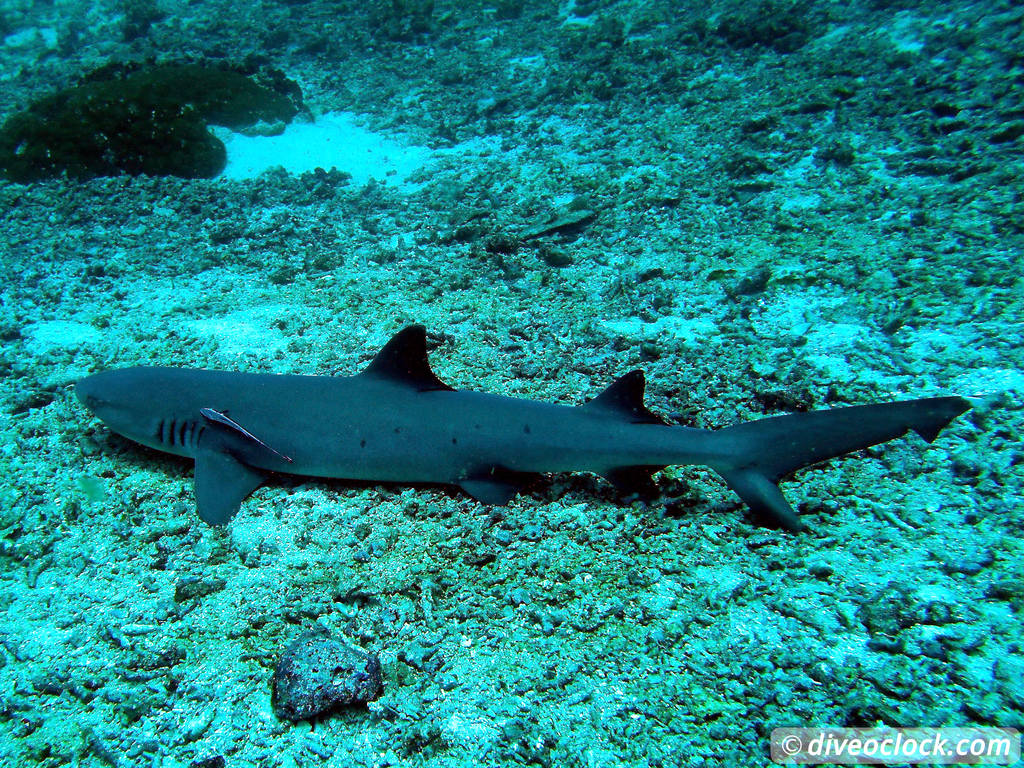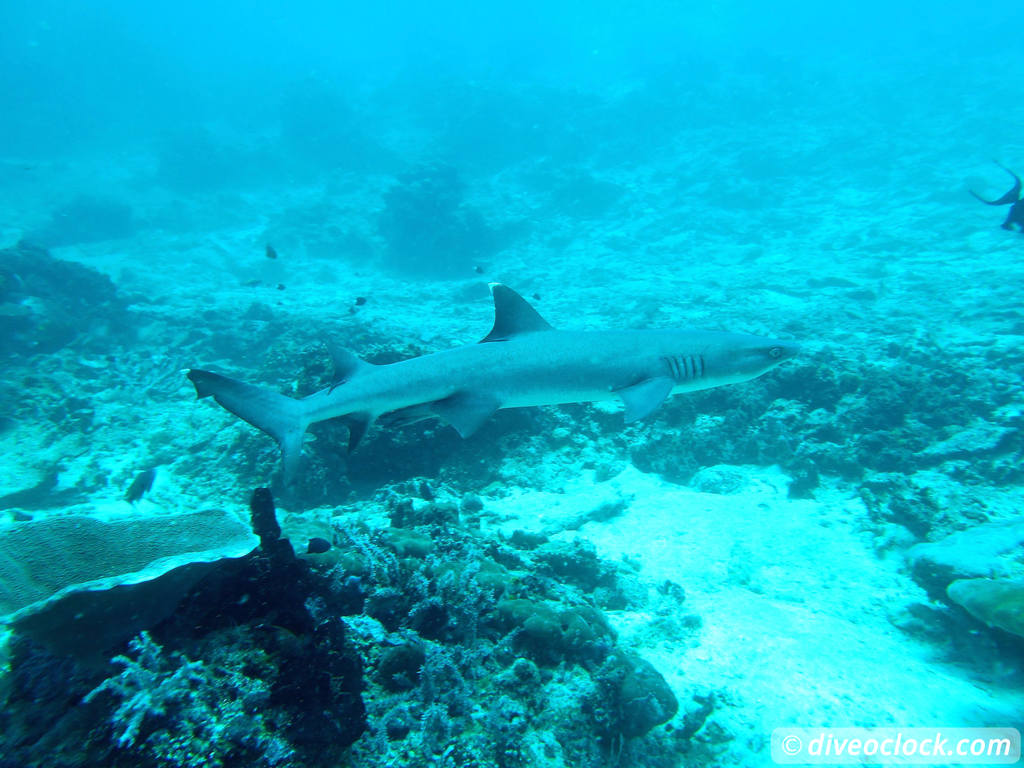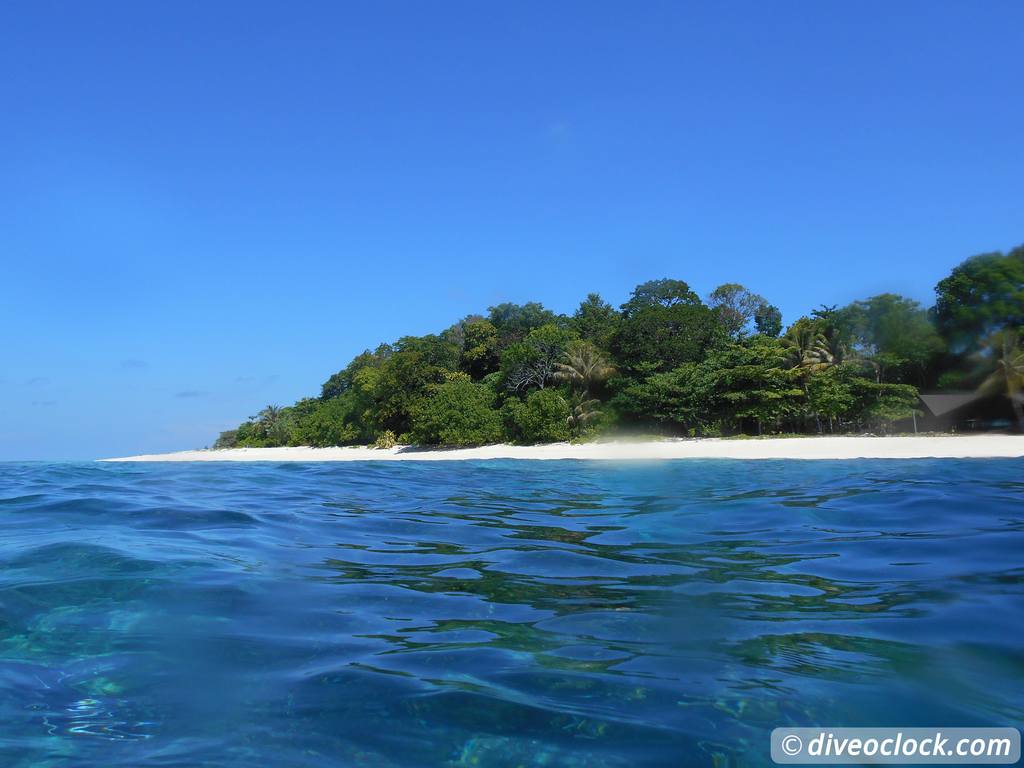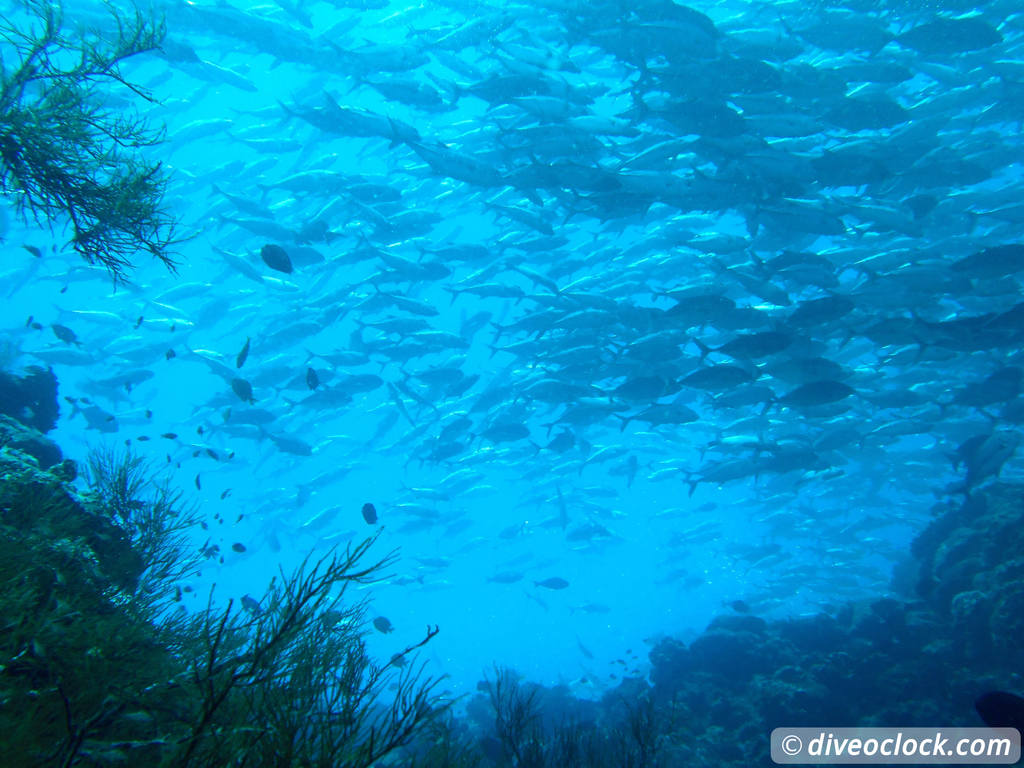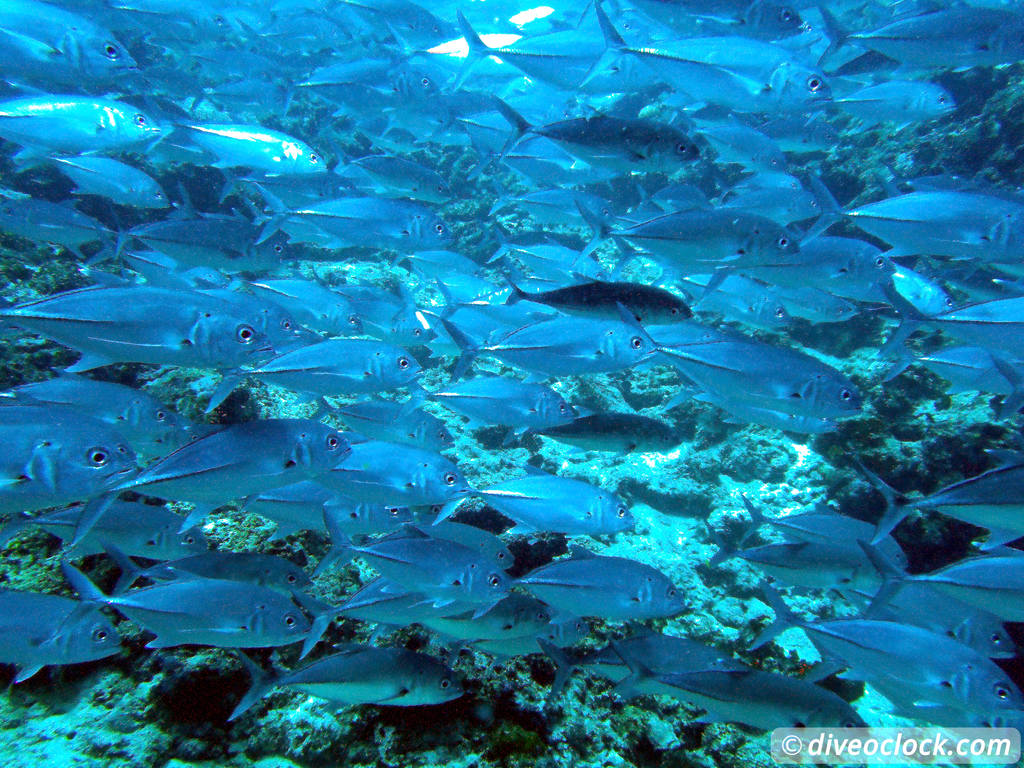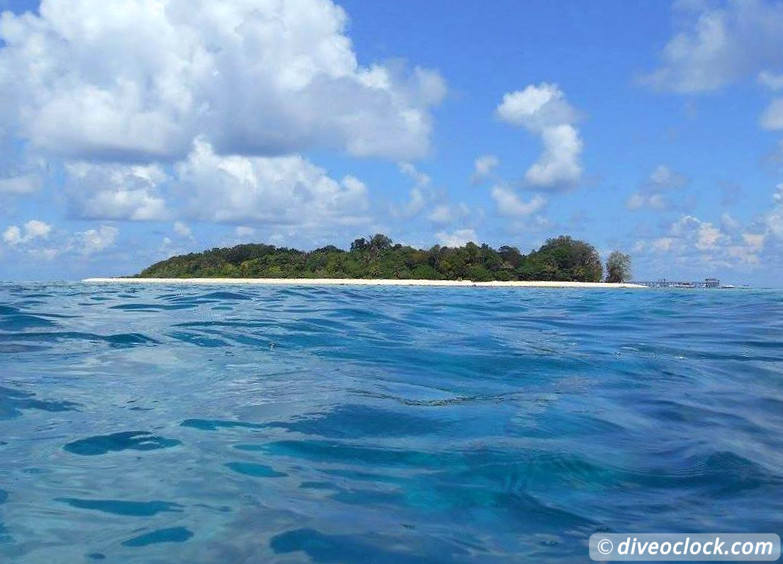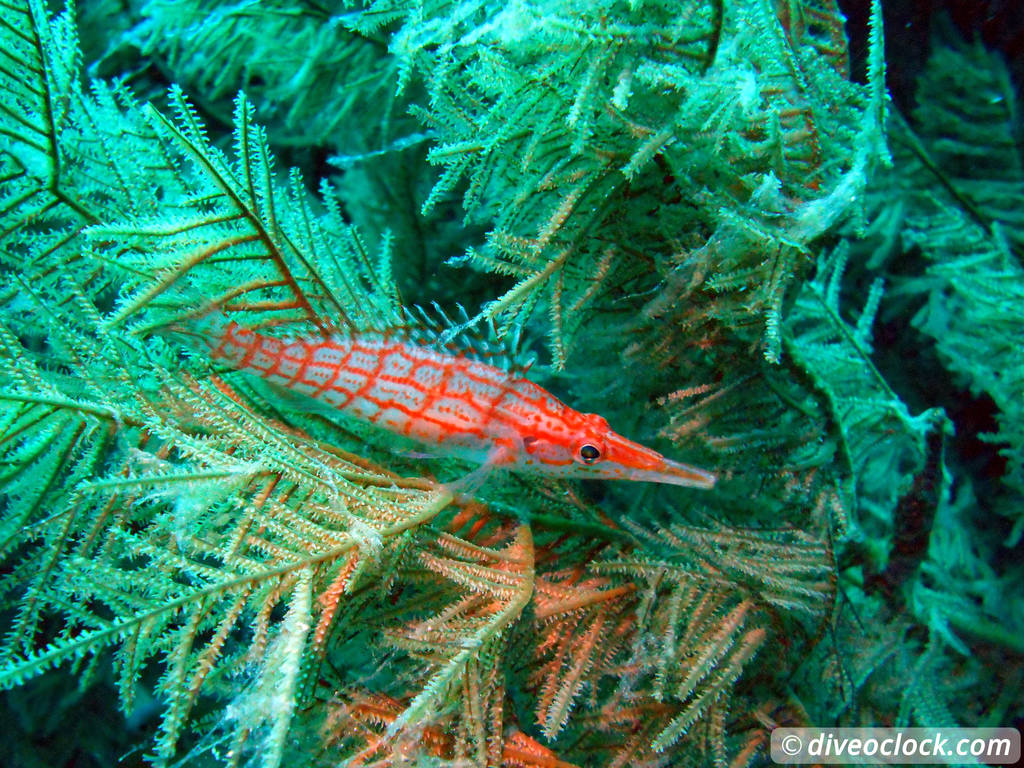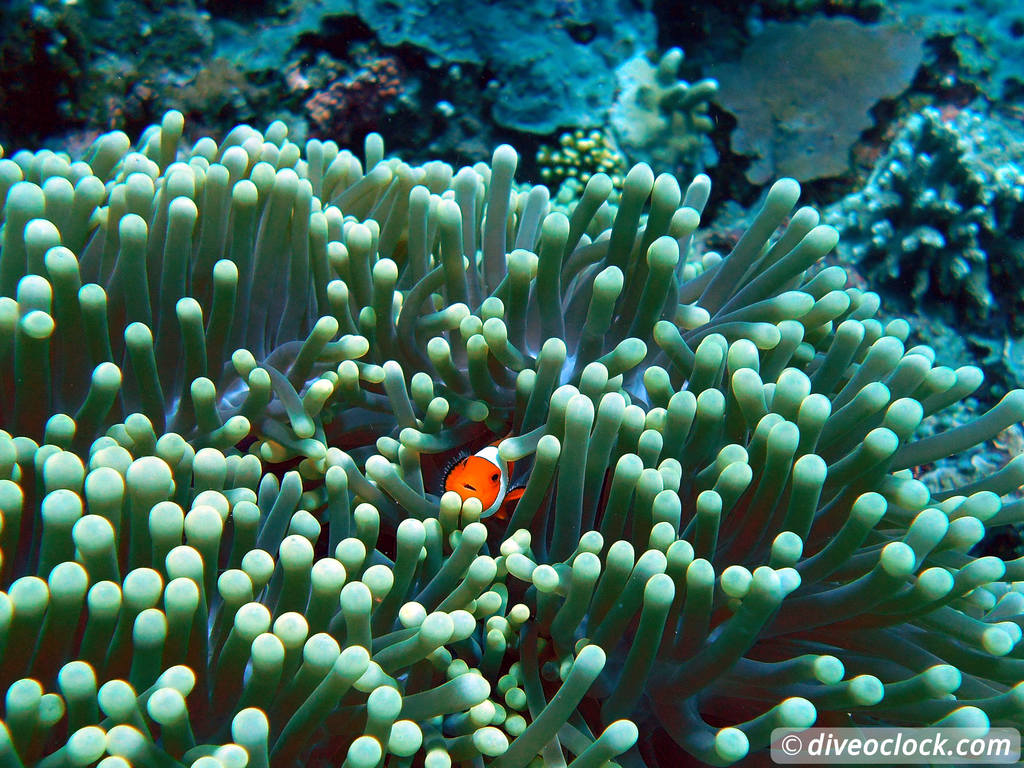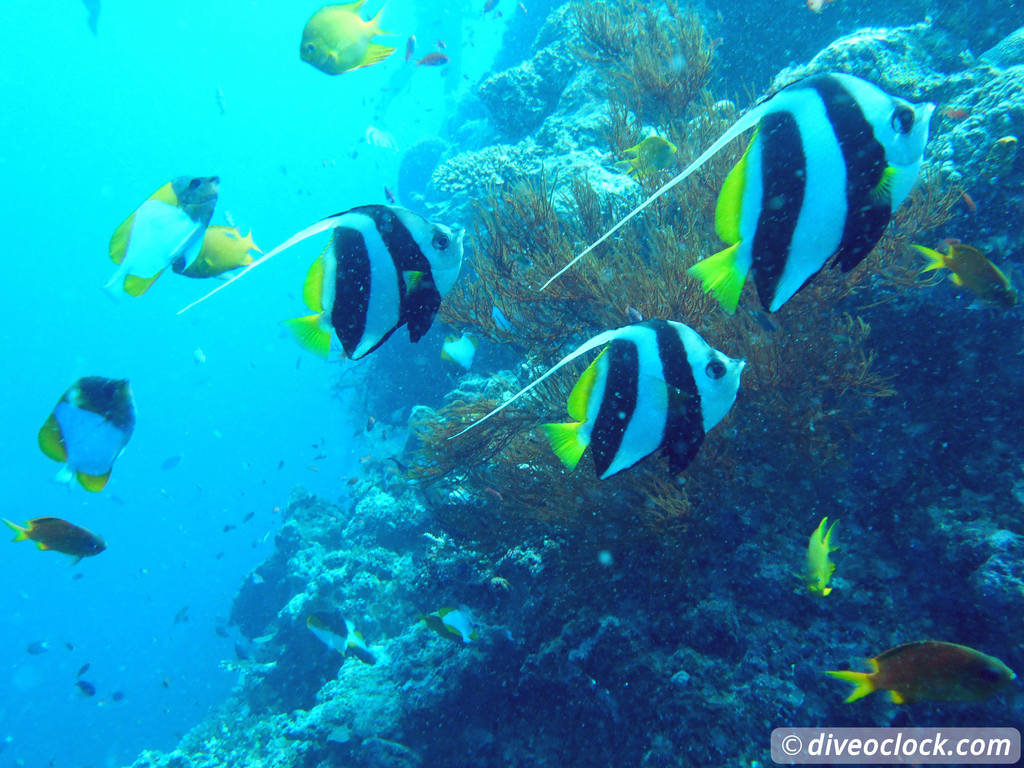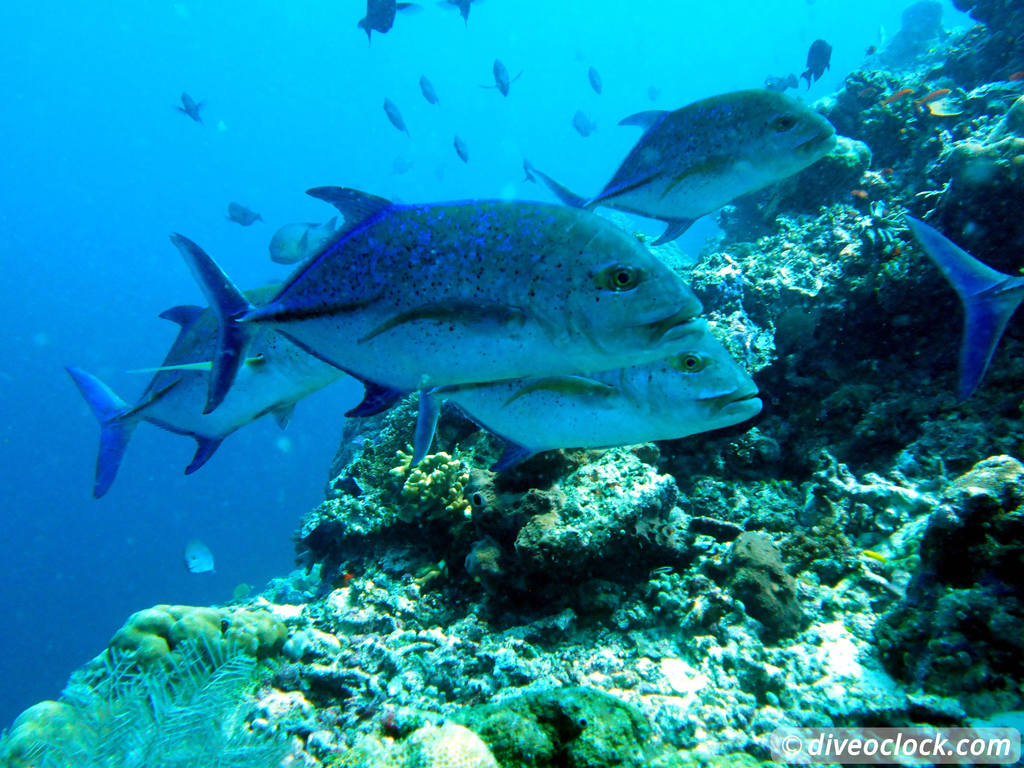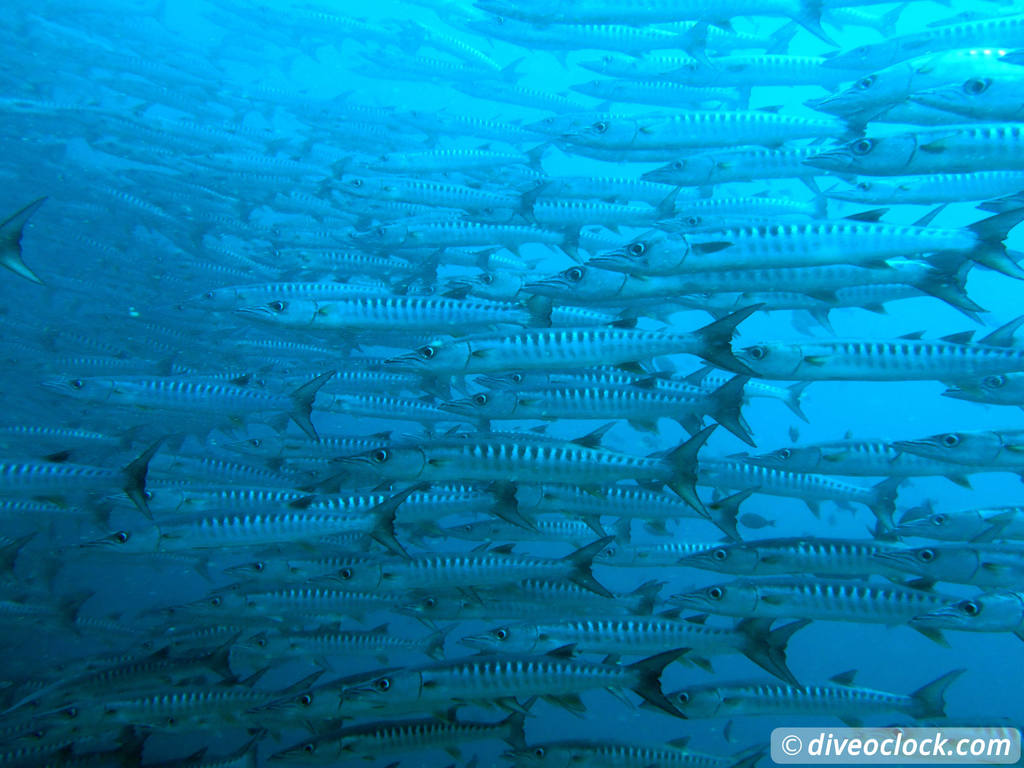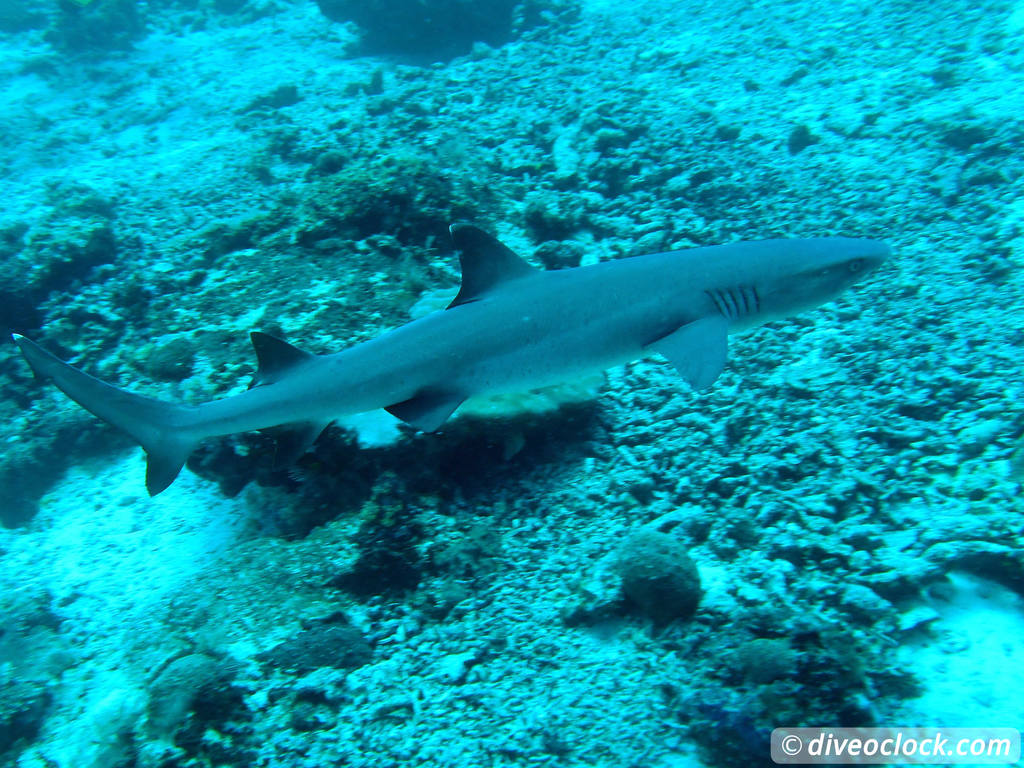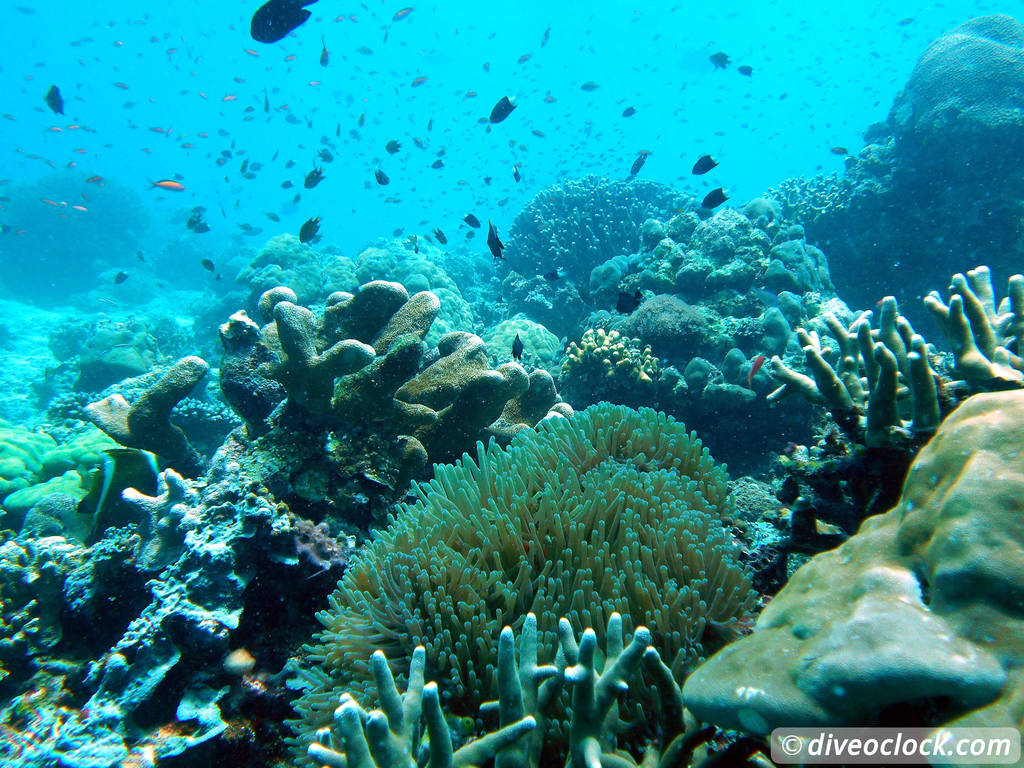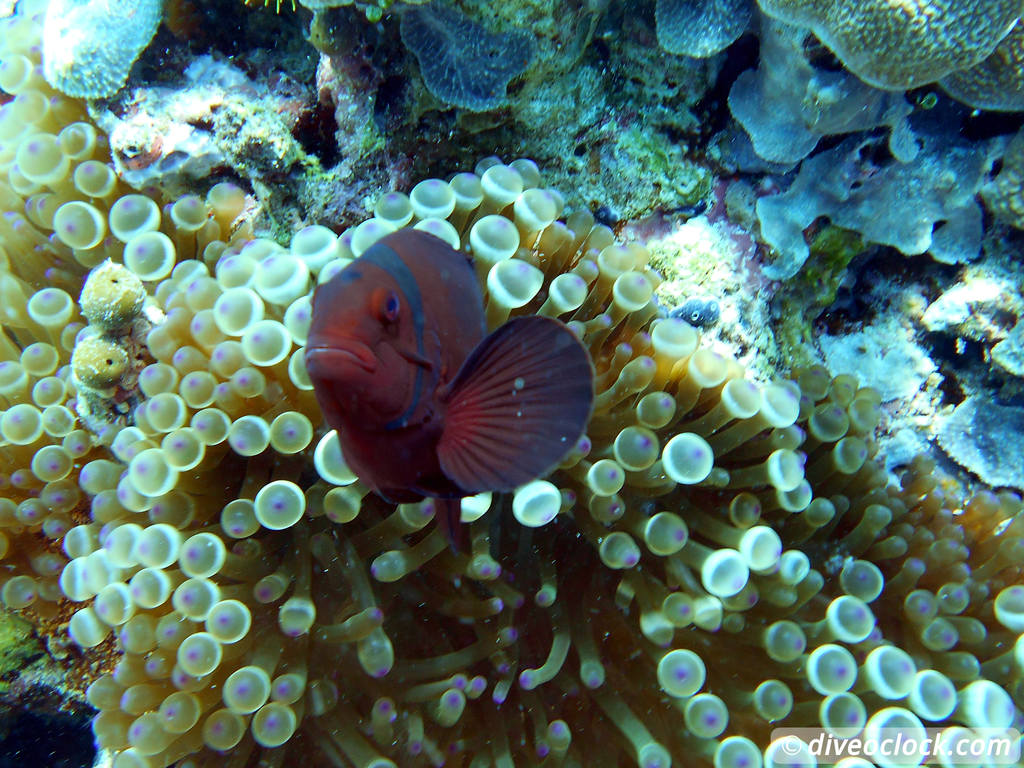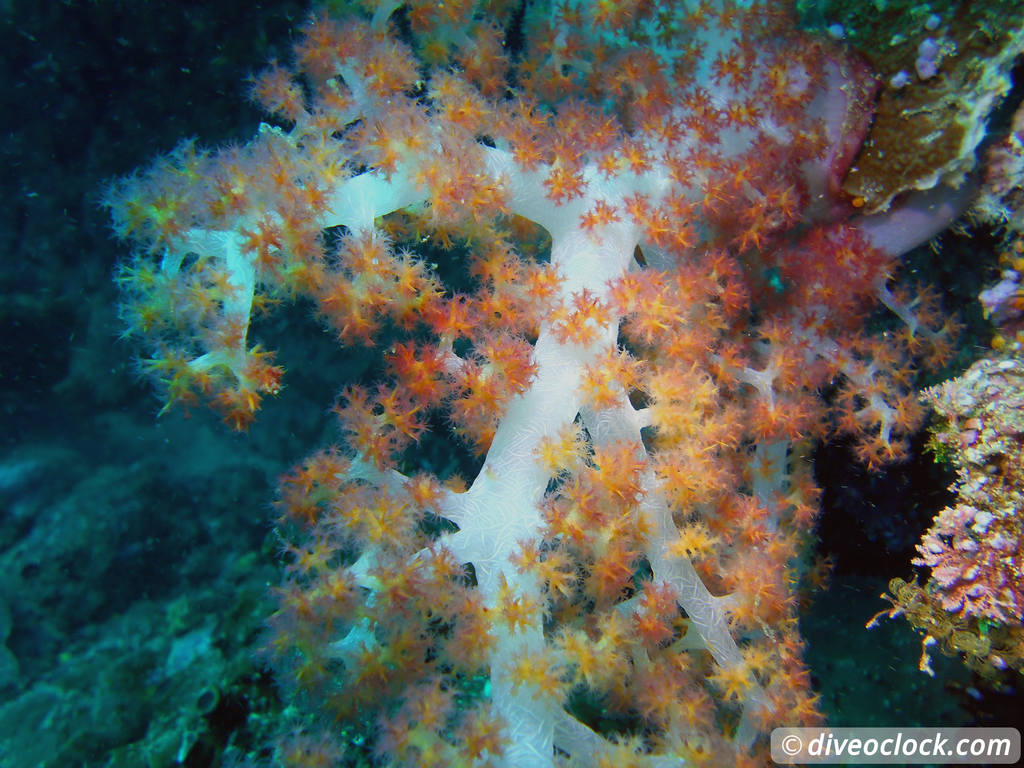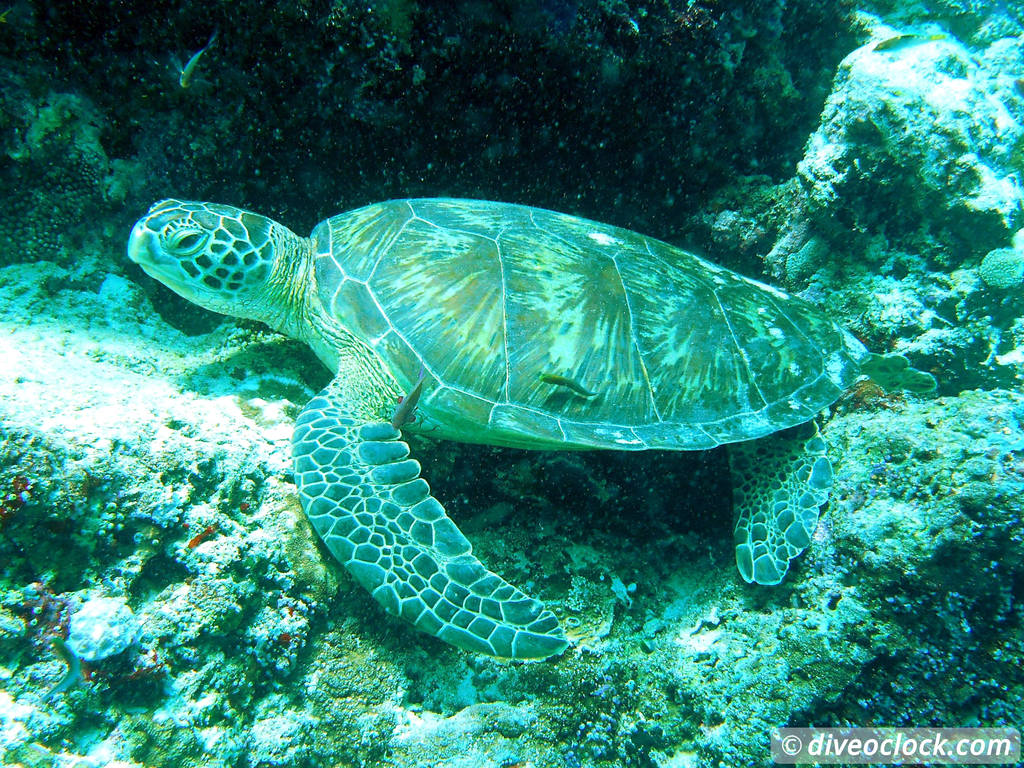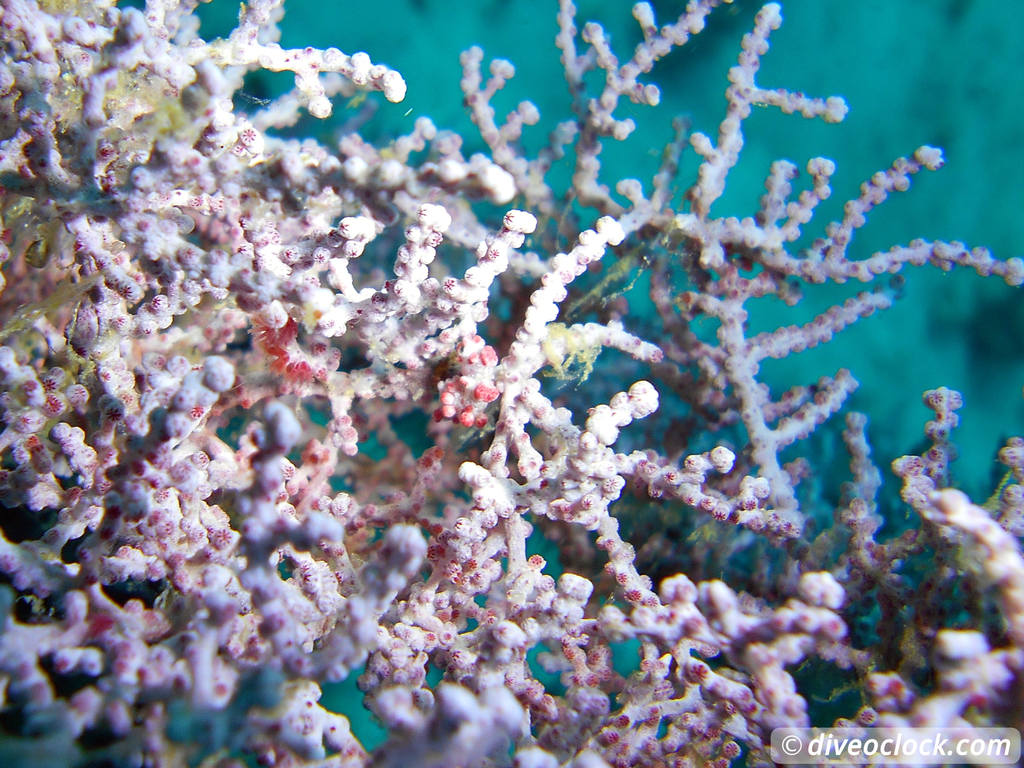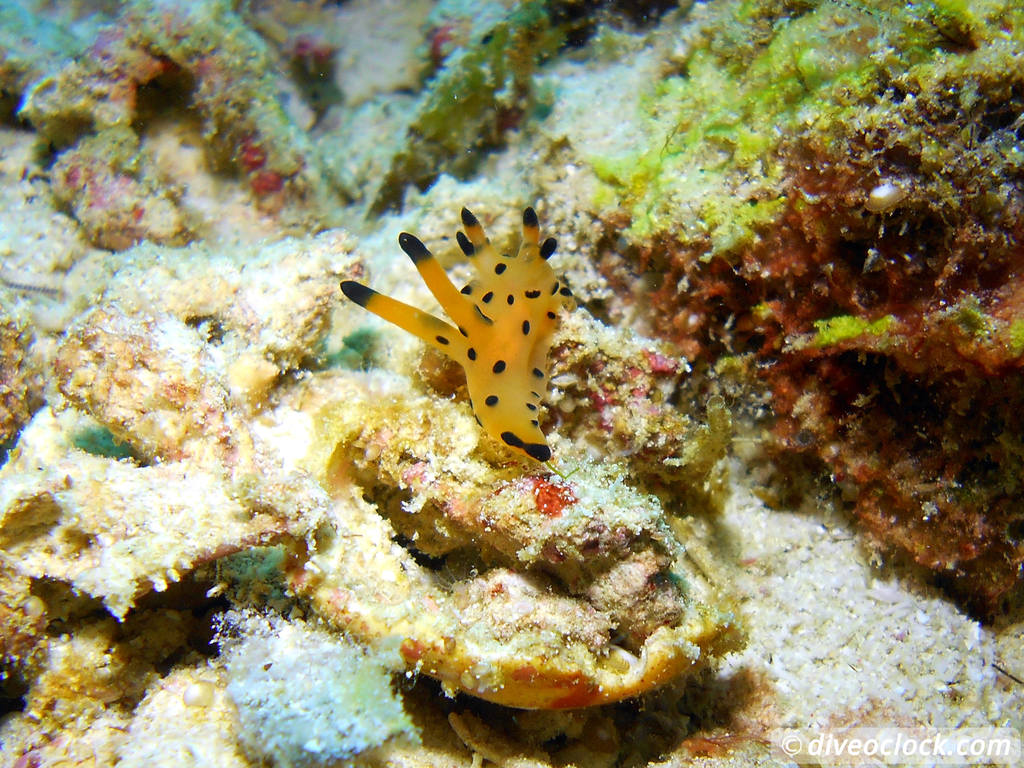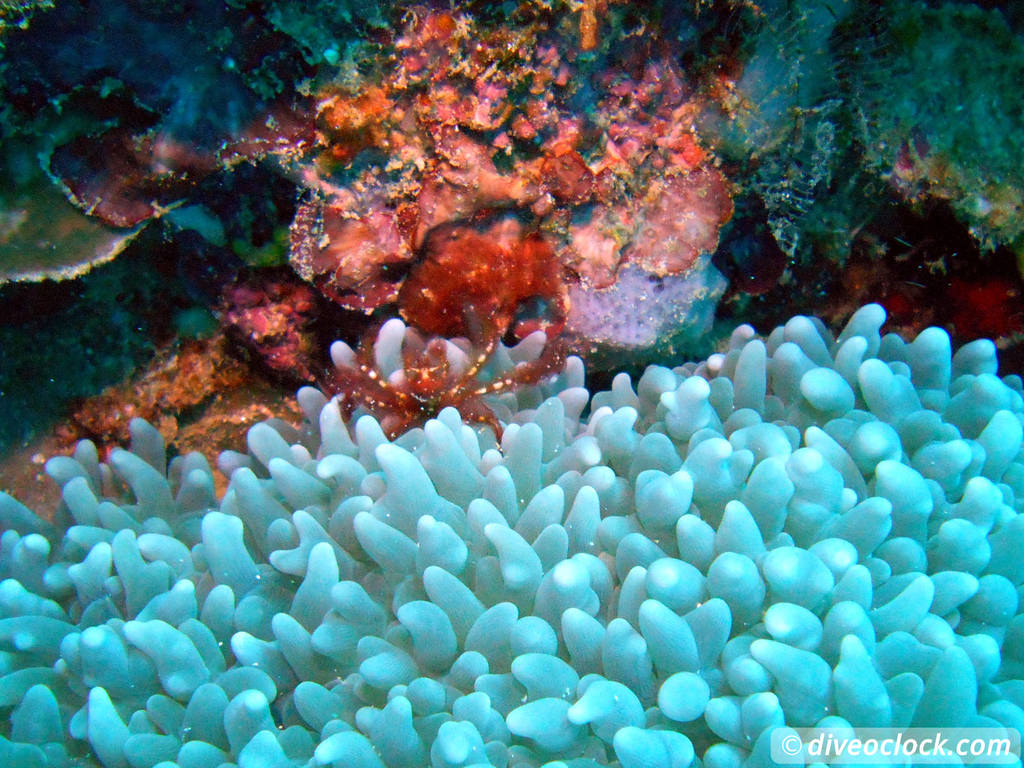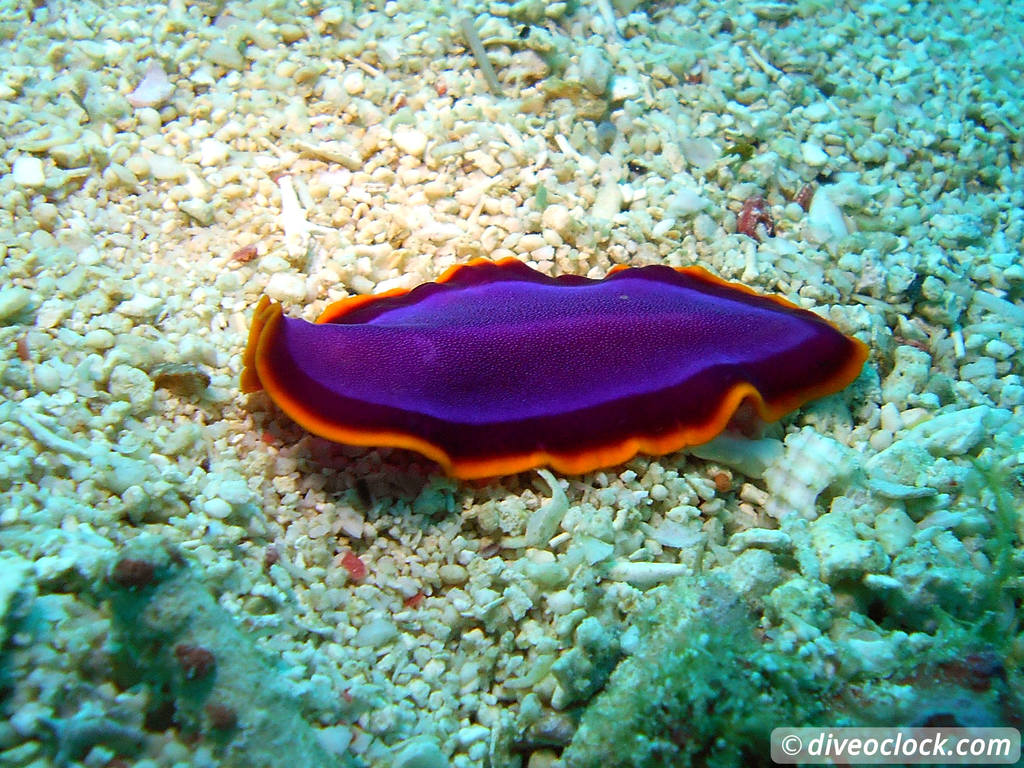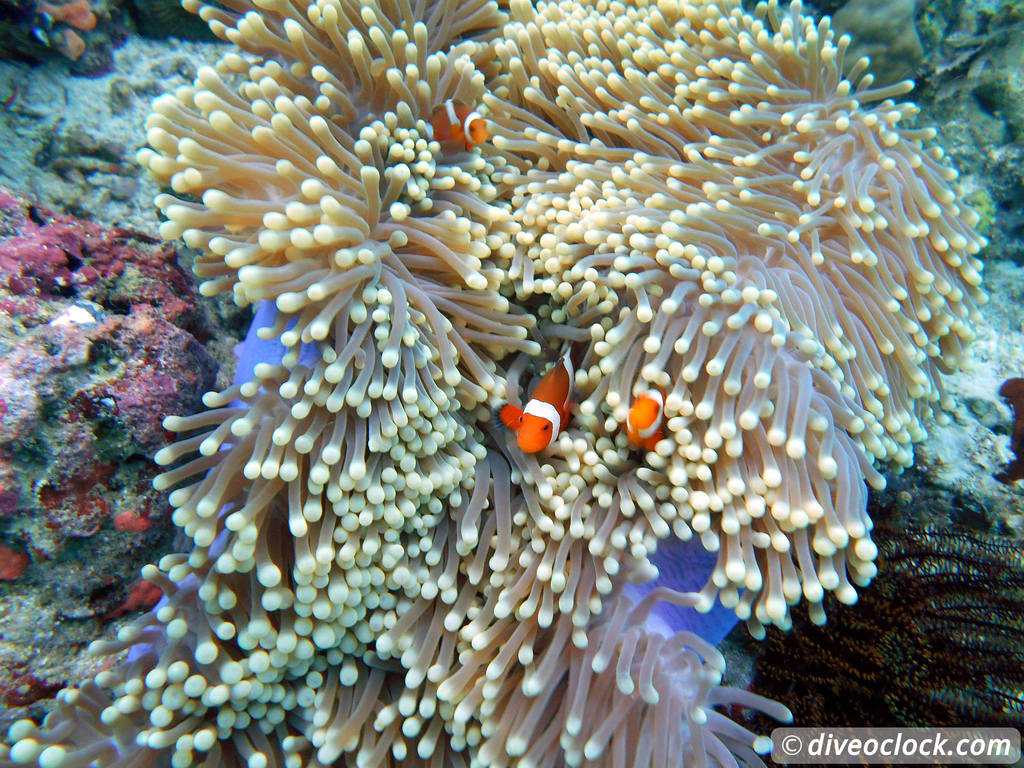 Marine life around Sipadan, Malaysia.
About the organization of Billabong SCUBA
Billabong SCUBA is a good option for the budget / backpacker range. The staff is friendly and helpful and the guides are experienced. Their location is right at the waterfront with great ocean view. The rooms are clean, the food is cooked fresh but the buffet is limited and at specific times. There is laundry service and there a lot of local convenient shops nearby, selling mainly things like soft drinks, cookies and peanuts. Alcohol might be hard to find as it is a Muslim island / country. No food or drinks are sold at Billabong itself. There's scheduled power cuts during the day (on the whole Island basically) and limited UTMS connection. No WIFI (2015).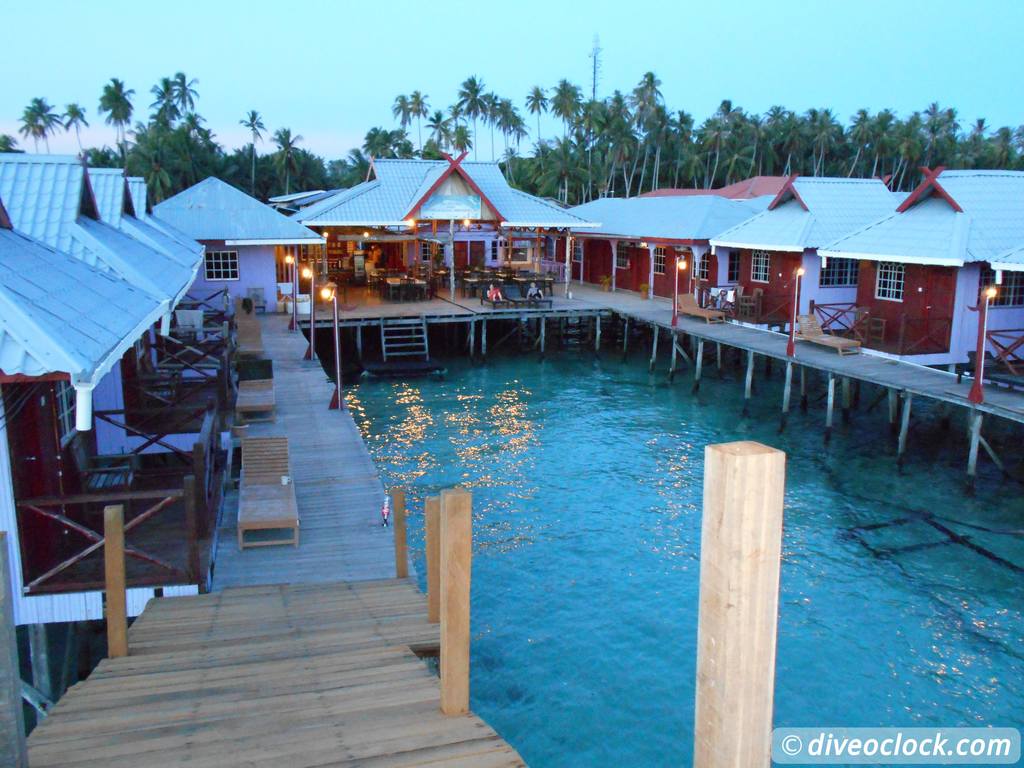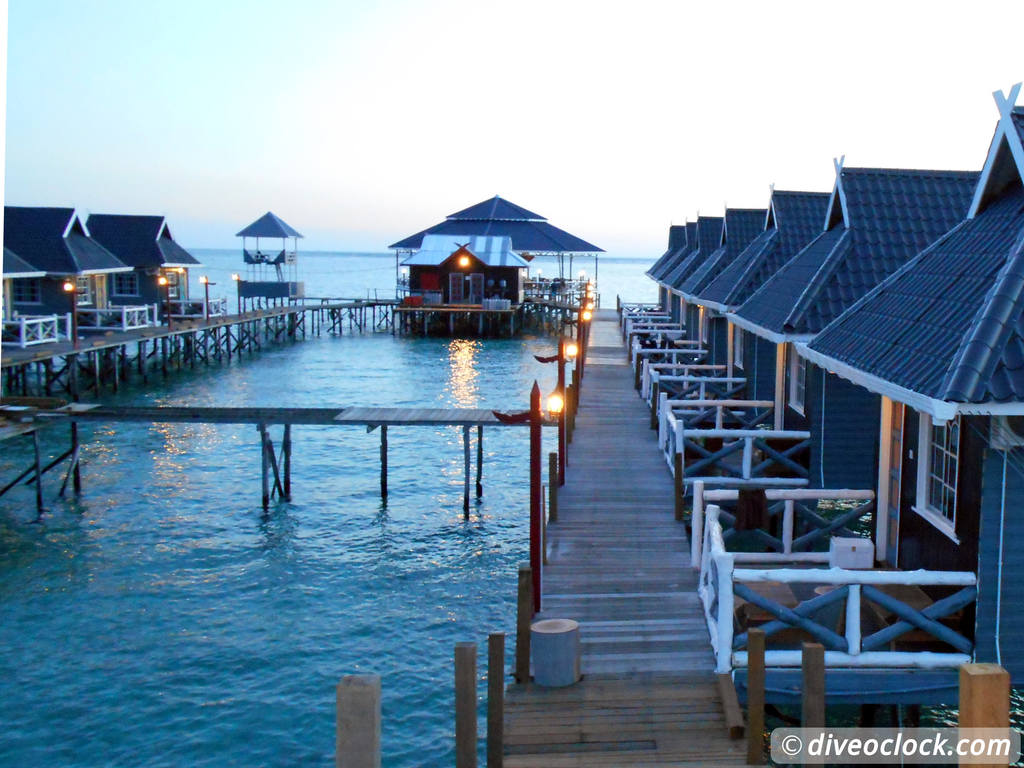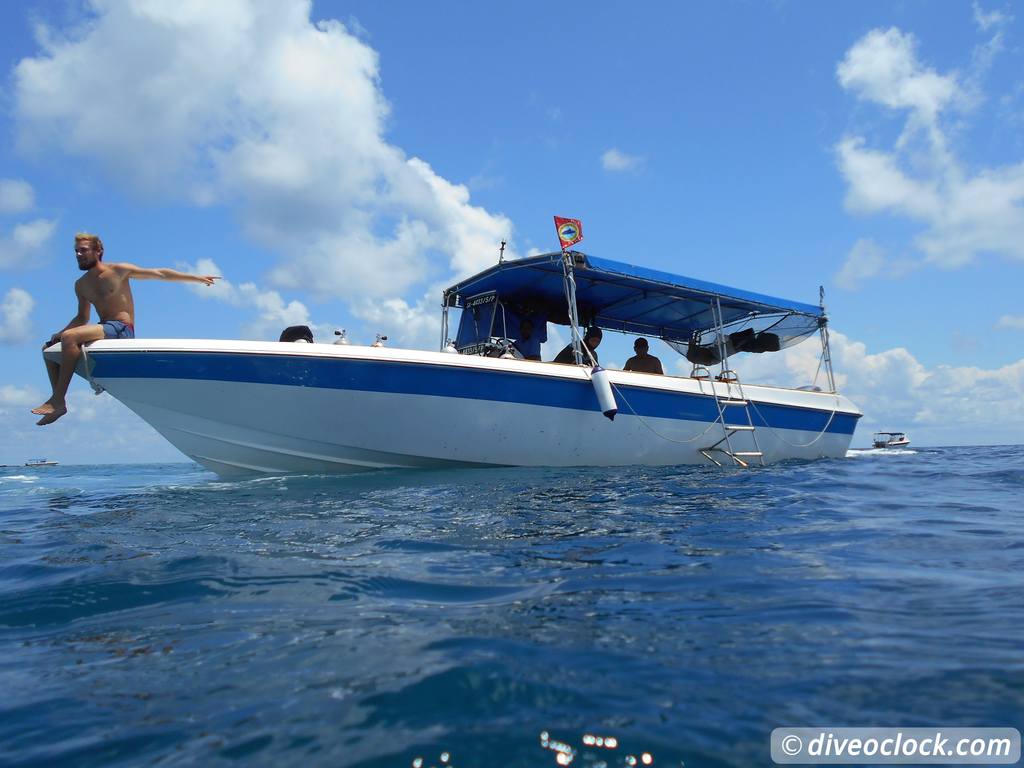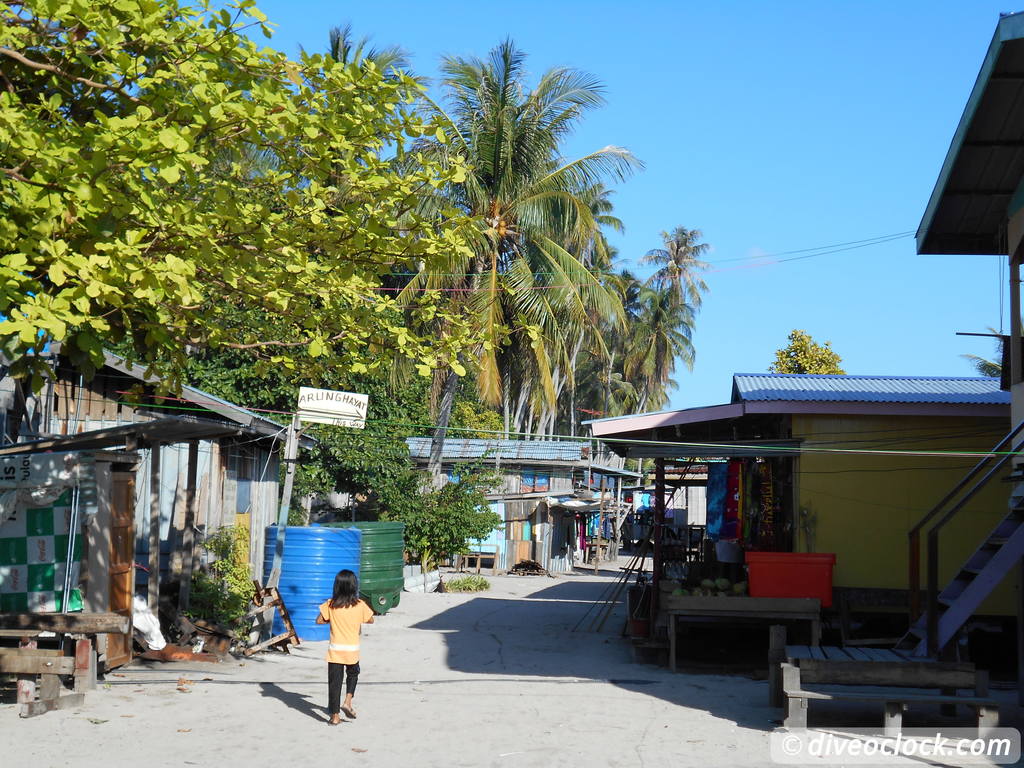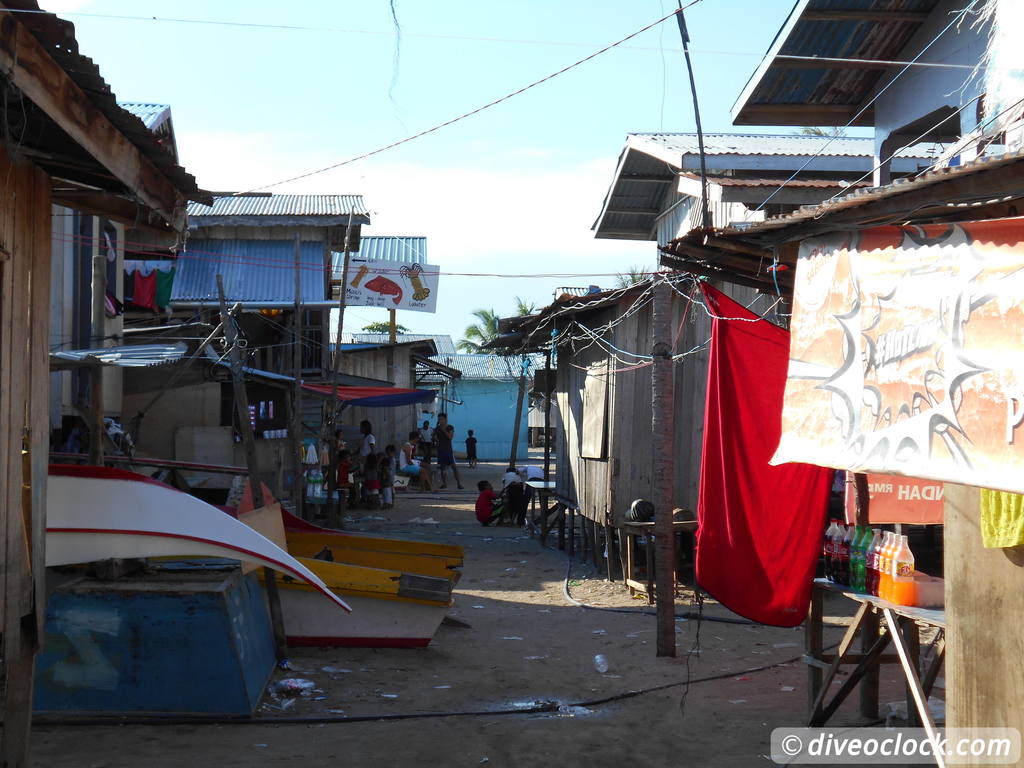 Billabong SCUBA and Mabul island.
For more information about
Mabul
,
Semporna
and
Tawau
(airport), things to do, restaurant and bar recommendations and a lot of useful travel tips for your holiday, visit my travel blog Crazy Dutch Abroad!
If you like this post, hit that like button on our
Facebook page
and stay tuned for more!
Marlies Wolters
Founder of Dive O'Clock "It's dive o'clock somewhere!"

Share this page: