Dauin - Awesome Muck Diving and Exploring Apo Island (Philippines)
From the thrill of treasure hunting for tiny creatures in the sand and rubbish to excellent coral reef diving with tons of fish. Combine those different types of SCUBA dive in Dumaguete, in the Visayas province of The Philippines.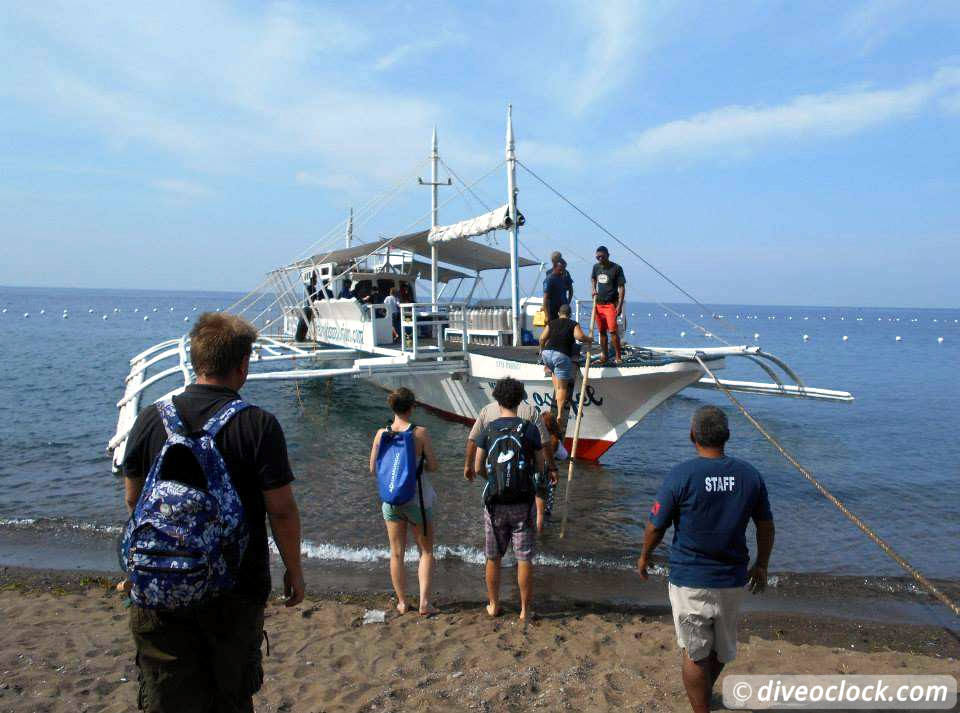 Bangka boat from Harolds Diving Center to go to Apo Reef, check the hand rail.
There are over twenty different dive spots to explore from Dumaguete town, plenty enough for a lovely dive holiday. The muck diving takes places with shore dives from the town called Dauin and Apo island can be reached by boat within 45 minutes.
Apo island is one of the most popular (and probably spectacular) dive sites in the Visayas, the Cebu region. While often mistaken with Apo Reef, which is in Sablayan in the Mindoro province and world famous atoll-like diving (unless you go during off-season like I did), it is still impressive.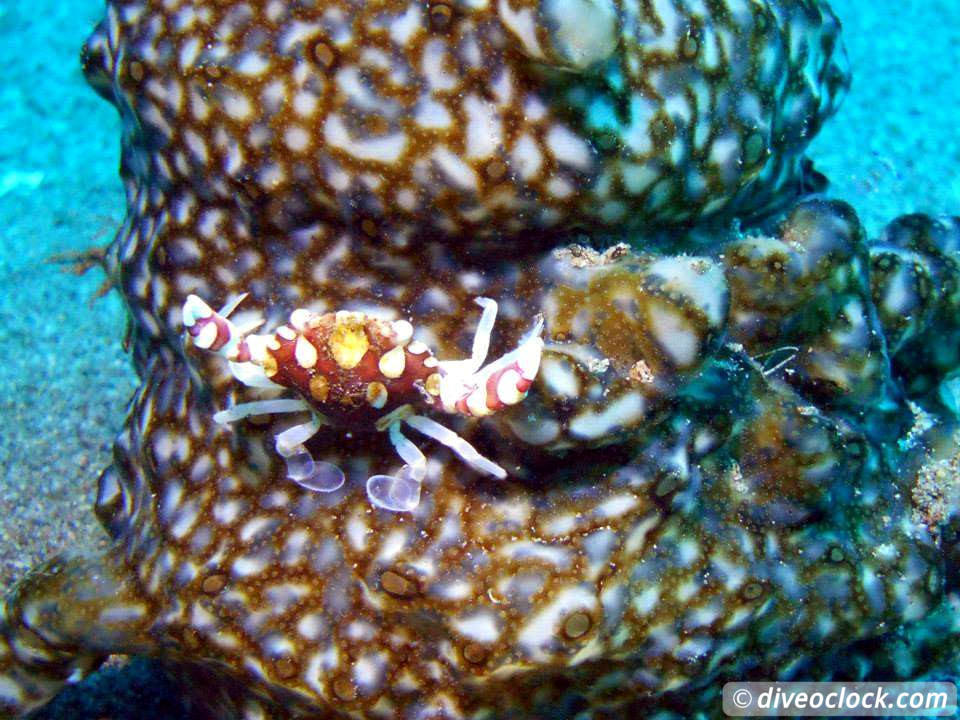 Sea cucumber swimming crab at Apo island, Philippines
SCUBA diving around Apo Island
Apo island lies South-East of Negros island in the Visayas and offers about 12 different dive spots to discover. We did a 3-tank dive day to Apo island and it was beautiful. While the Philippines have a variety of over 450 different coral species it is often mentioned that Apo Island has over 400 of those present.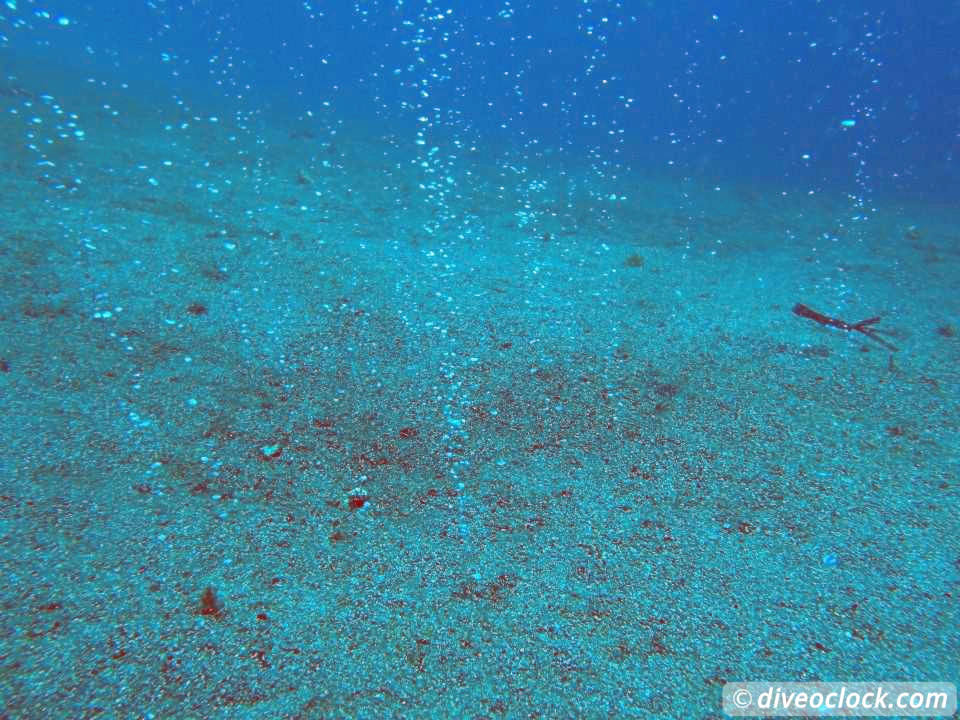 Volcanic gas bubbles (& hot sand) at Largahan, Apo island, Philippines
Our first dive was at
The Chapel
, going down to about 35 meters. With a slope area as well as a wall with overhangs and small caves (even a chapel-like rock structure) the seascape of this dive site is impressive. All is decorated with countless soft and hard corals and fish all around.
The second dive was at
Largahan
where you have a hot sandy area with volcanic bubbles. It is quite impressive to feel the temperature difference and swim along this geothermal area while volcanic bubbles are popping out of the sand. Apart from the bubbles we found many nudibranch species.
Our last dive was at
Rock Point West
which was a shallow drift dive to see some big fish. There were many groupers and trevally around as well as some turtles. The shallow part of the reef was (again) covered with corals, beautiful photography opportunities.
| | |
| --- | --- |
| Country | Philippines |
| Dive area name | Visayas, Negros & Apo Island, Dumaguete |
| Dive center | Harolds Diving Center |
| Famous for | Muck diving (Dauin) |
| Price | 3-tank guided boat dive to Apo Island about $66,- /Dauin $60,- including equipment, lunch/fruit, coffee/tea/water, marine park fee and transportation |
| Hotel recommendation | Harold's Mansion |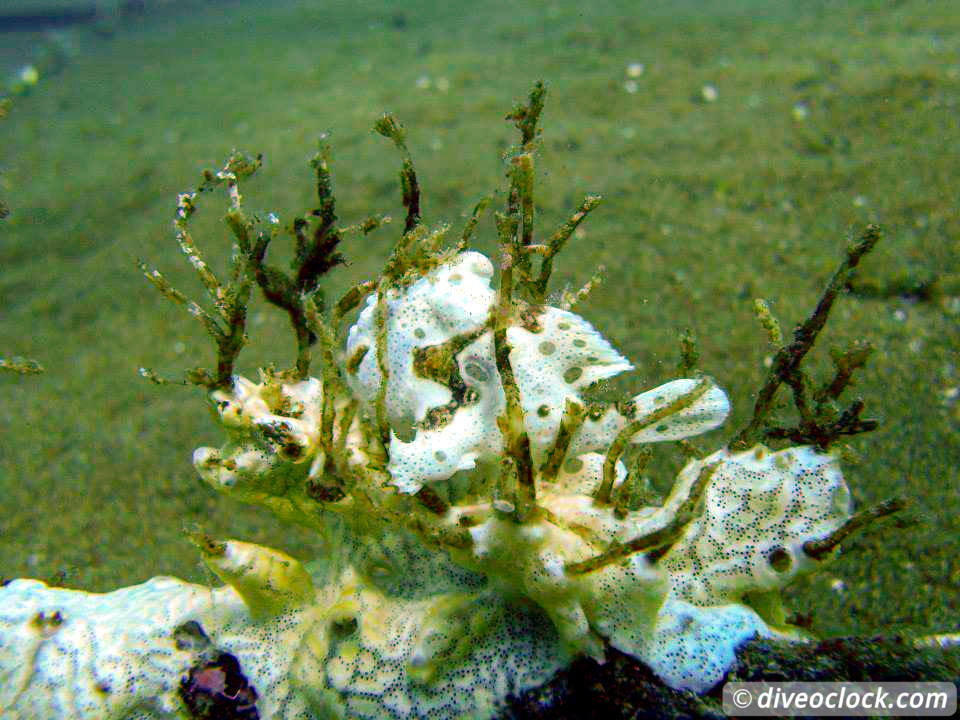 Frogfish at Dauin, Philippines
Muck diving in Dauin
If you like muck diving you will have an awesome time in Dauin! As the area is quite big you can do over ten different dives without covering the same area. All dive sites are just a walk-in from the beach and rest area, a perfect location for treasure hunting in the sand.
The variety of marine life species is enormous around Dauin. Frog fish and nudibranch are among most peoples favourite species as well as sea horses and tiny crab species. We found some really interesting critters, I love treasure hunting!
To name a few species we saw: Thorny seahorse, Filefish, Cuttlefish, Halgerda, Miller's nembrotha, Spotted porcelain crab Nembrotha kuraryana, Gurnard, Armina ap., Pipefish, Chromodoris magnifa, Scorpionfish, Chromodoris annae, Painted frogfish Crested nembrotha, Flat worm and an Orangutan crab.
If you like muck diving, check out these places as well:
Anilao (Batangas, The Philippines)
,
Lembeh (Sulawesi, Indonesia)
,
Amed (Bali, Indonesia)
and
Blue Heron Bridge (Florida, USA)
.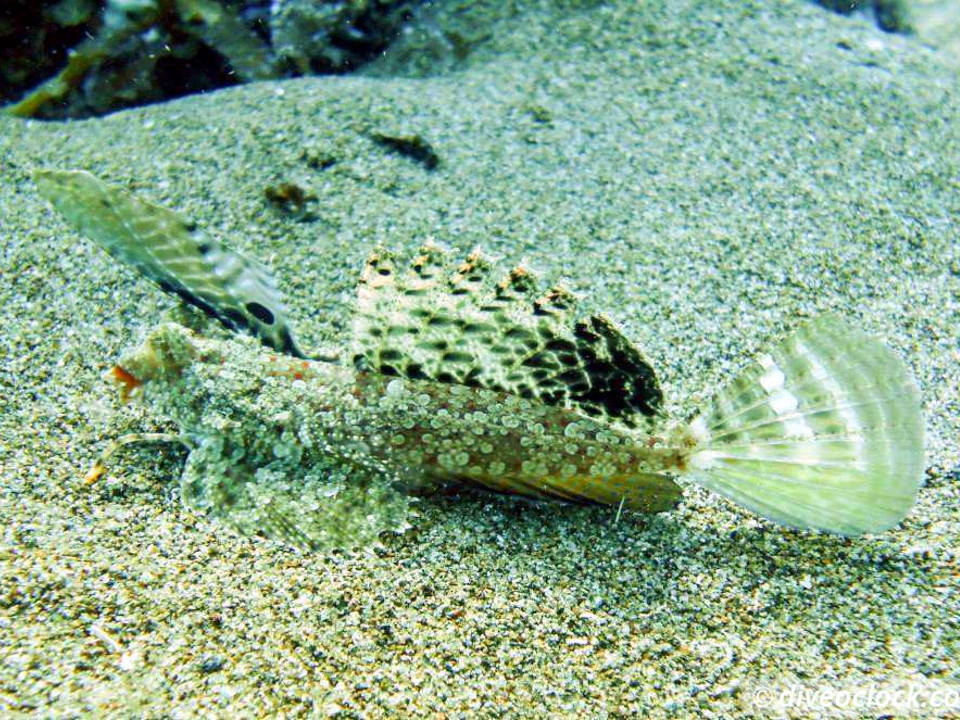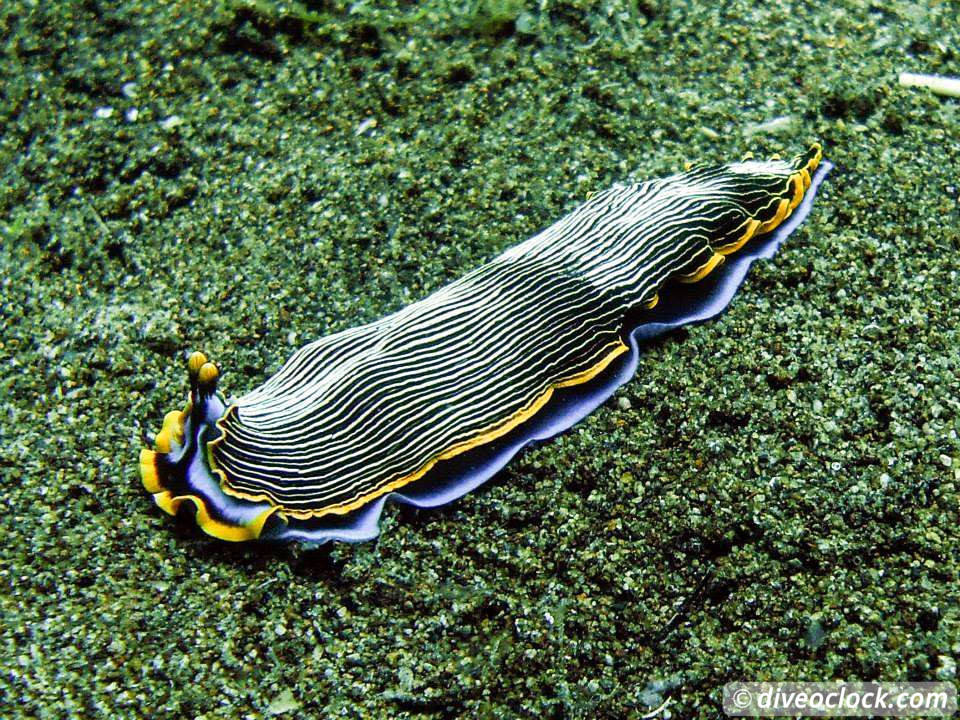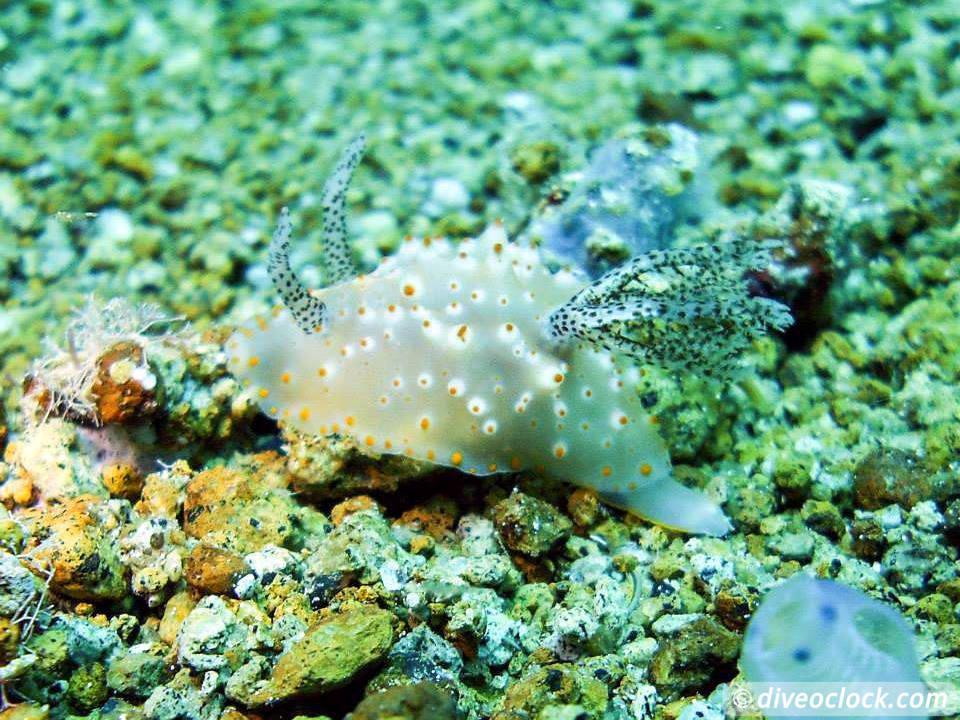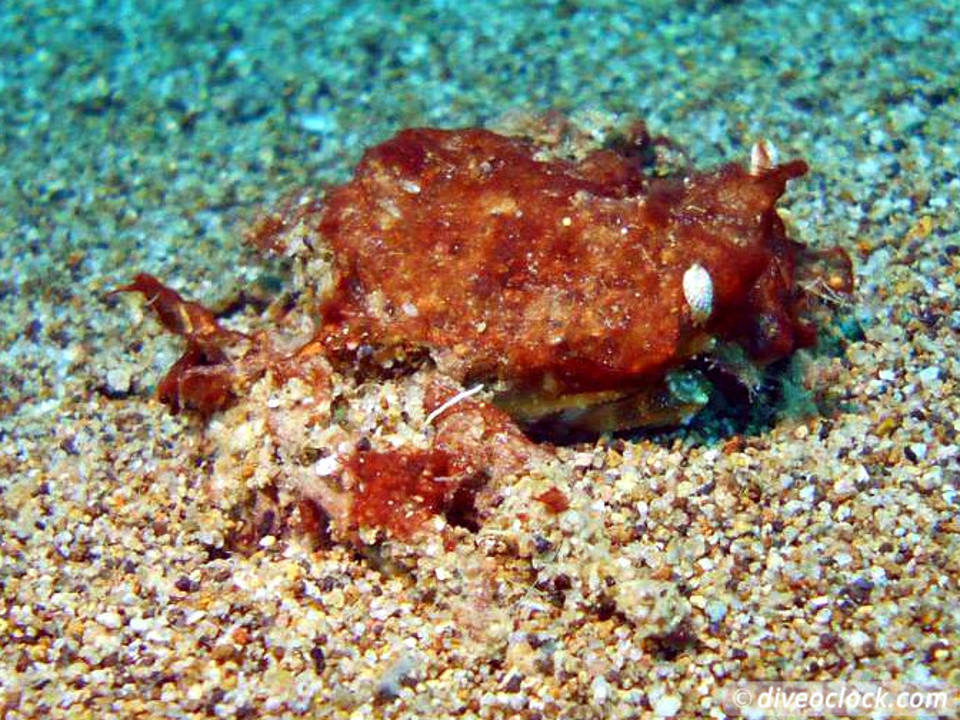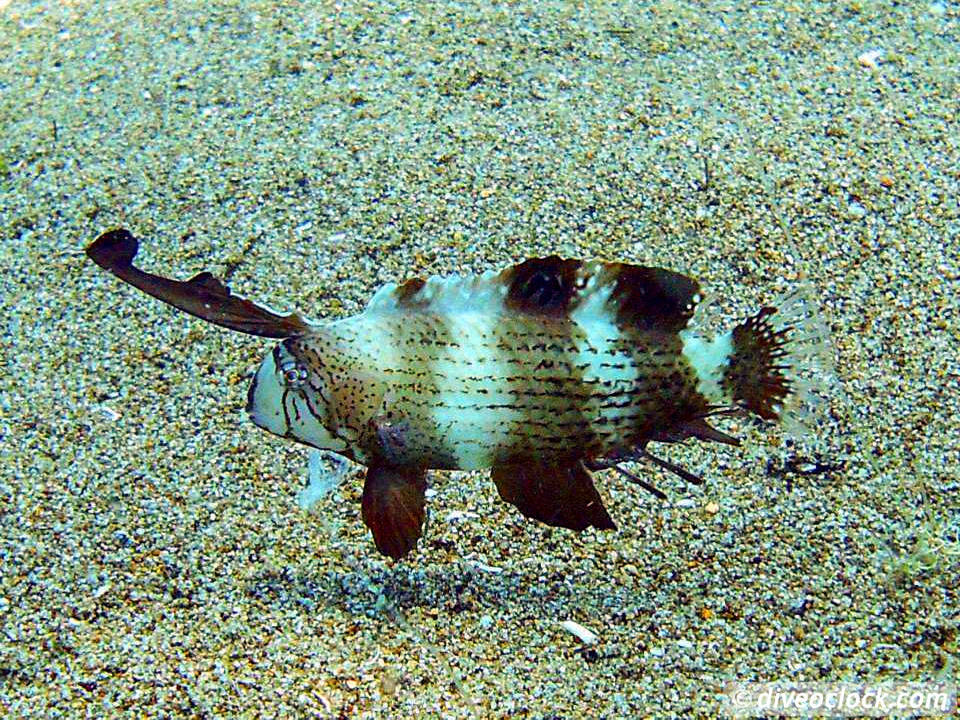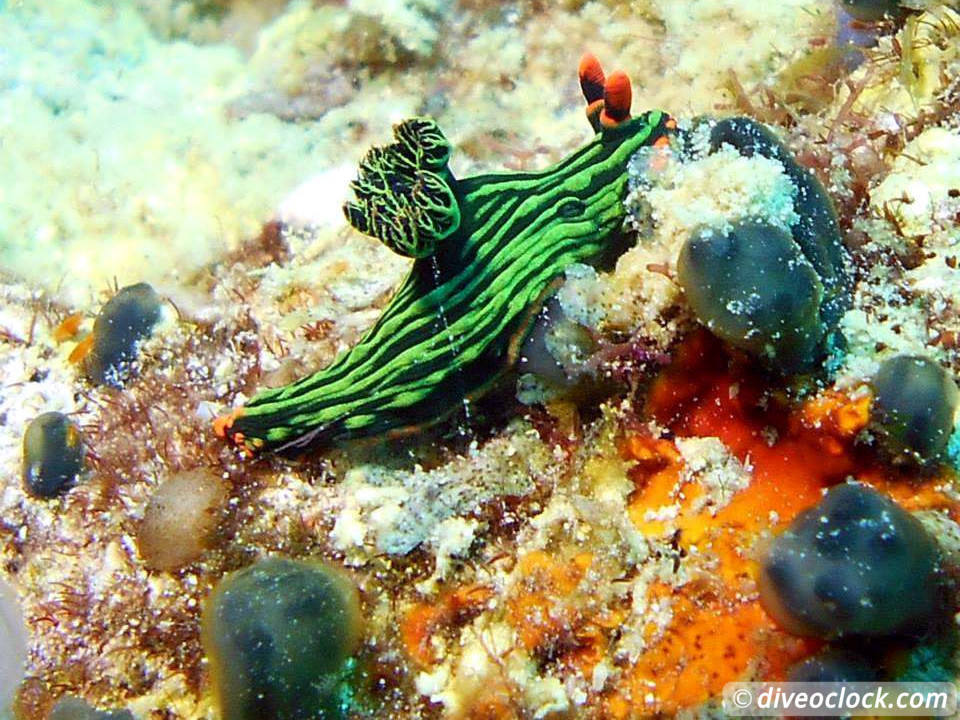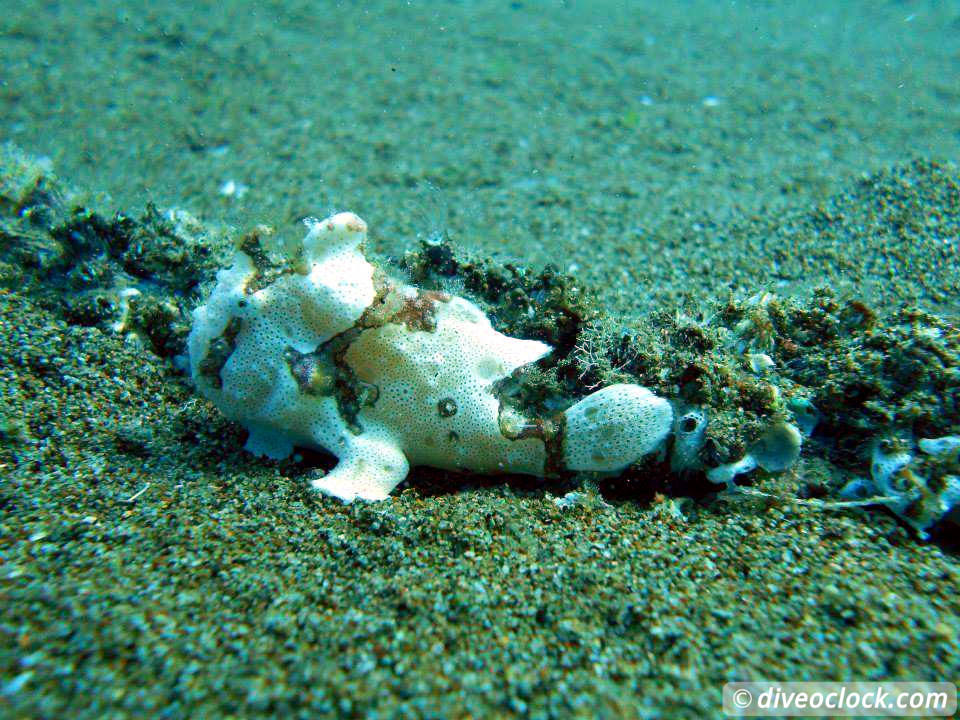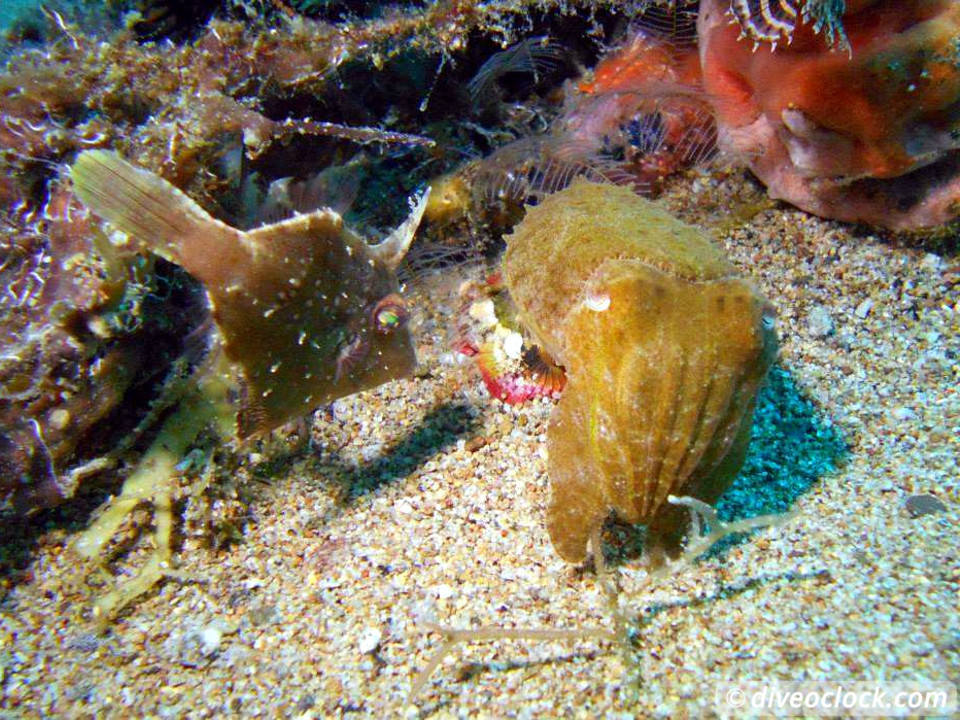 Muck diving in Dauin
Comparing dive destinations
Bottom structure
Reef structure
Pelagic
(big stuff in the blue)
Big reef
(bigger stuff on the reef)
Macro
(small stuff on the reef)
Current
(stream)
Flat bottom with bumps/big rocks/pinnacles
Hard corals tree-shape
(not moving)
Sharks
Turtles
Nudibranchs
(snails)
No current
Slope
(going down slowly)
Soft corals tree-shape
(moving)
Rays
Eels/snakes
Sea horses
Small
(you can easily swim against it)
Wall
(steep but you see the bottom)
Table-/fan-shape
Trevally/Jacks/Tuna
Groupers
Scorpion/frog fish
Medium
(you can swim against it for a little while/higher air consumption)
Drop off
(steep and you can't see the bottom)
Anemones
Barracudas
Lobsters/crabs
Octopus/squid
Strong/reef hooks
(you cannot swim against it)
Blue
(no reference)
Sponges
Sardines/herrings
Puffers
Shrimps
Pumping/washing machine/OMG/hold your regulator
(superman)
Impressions of diving around Dauin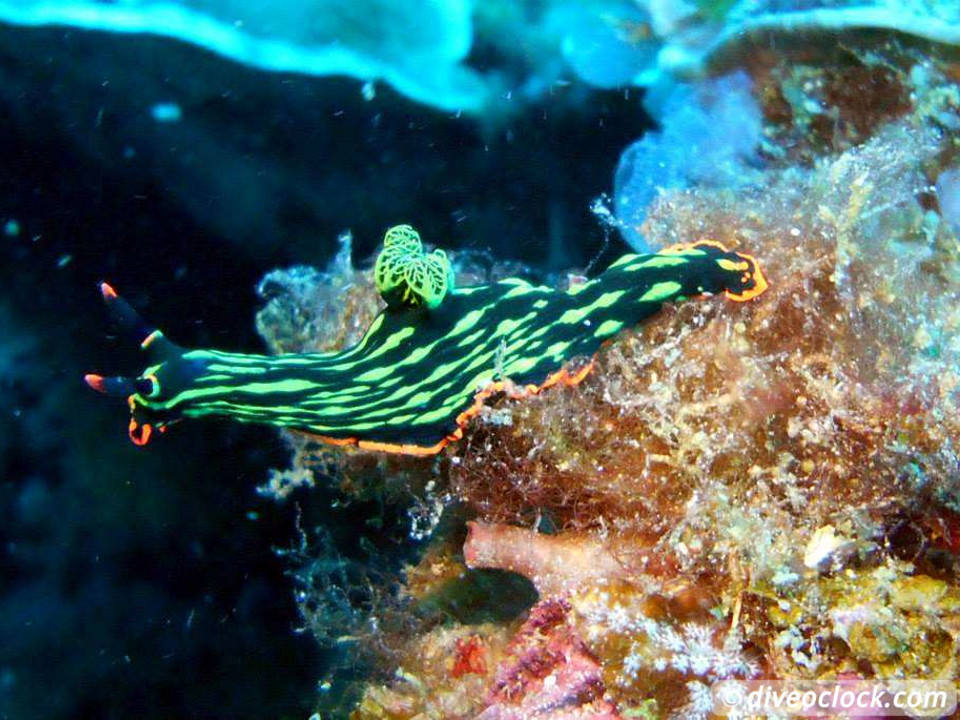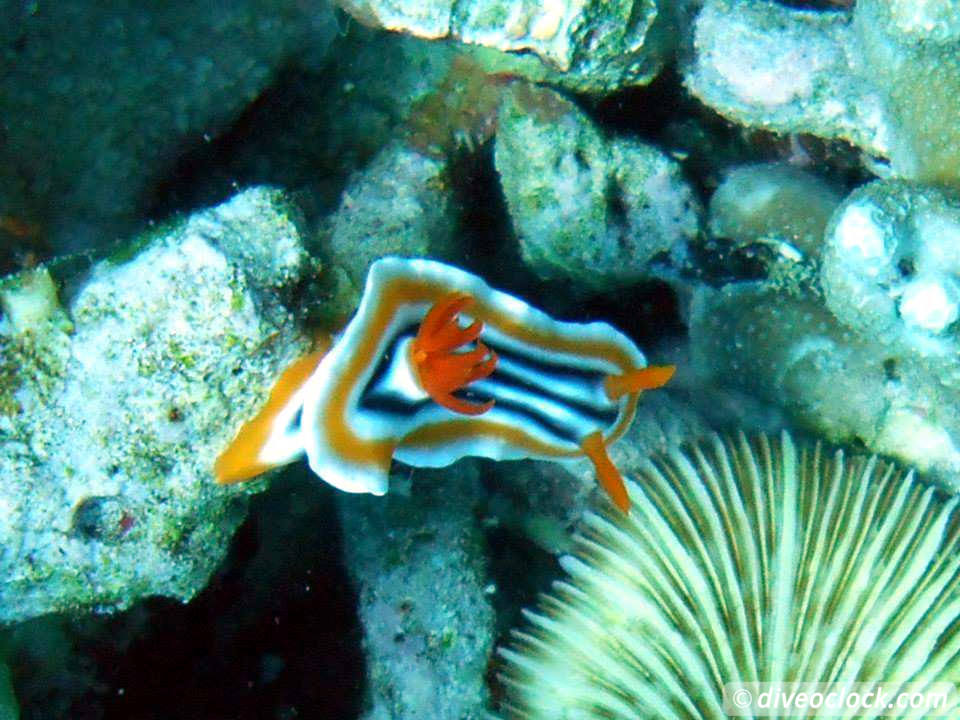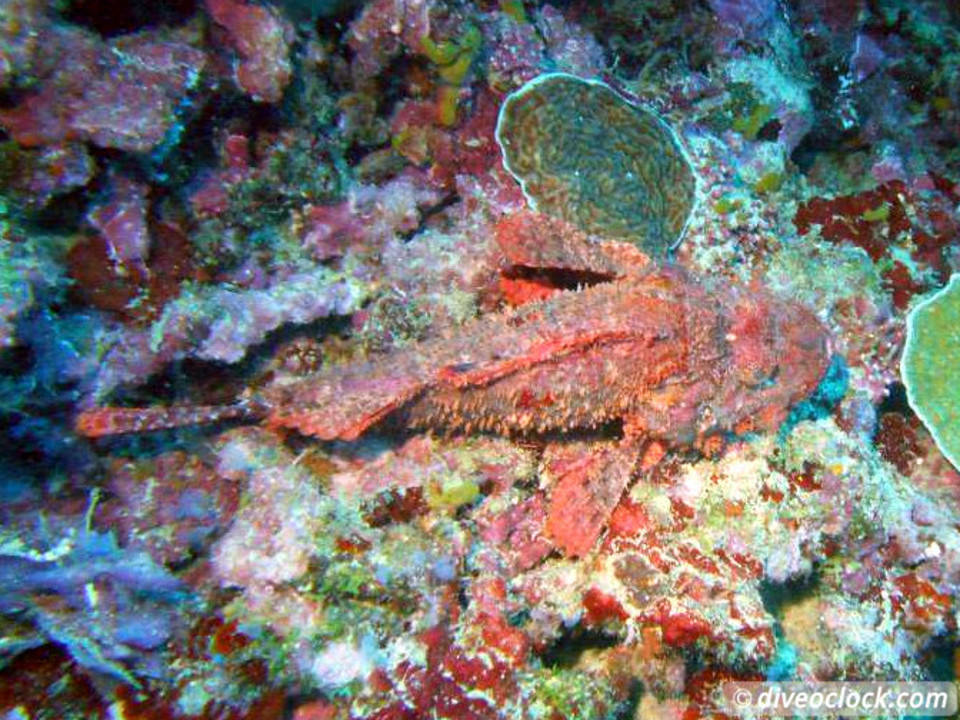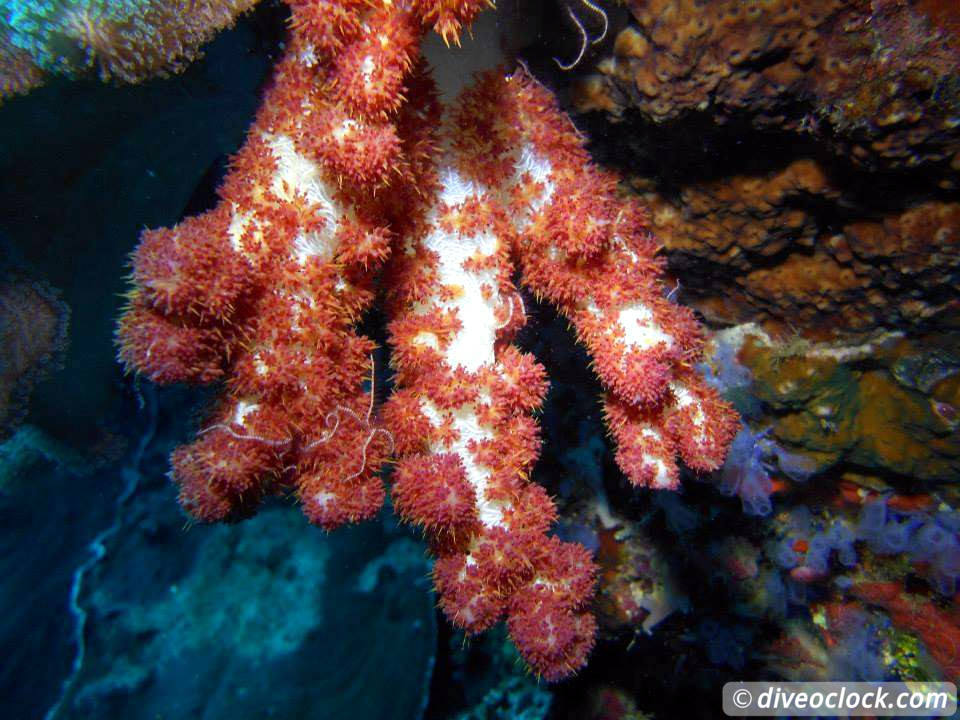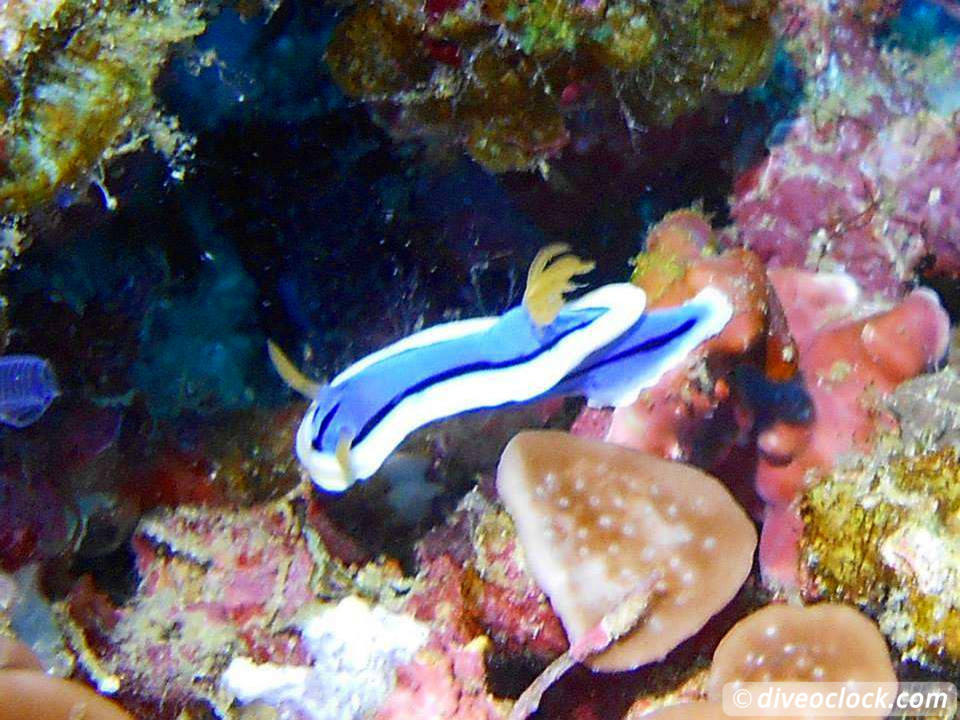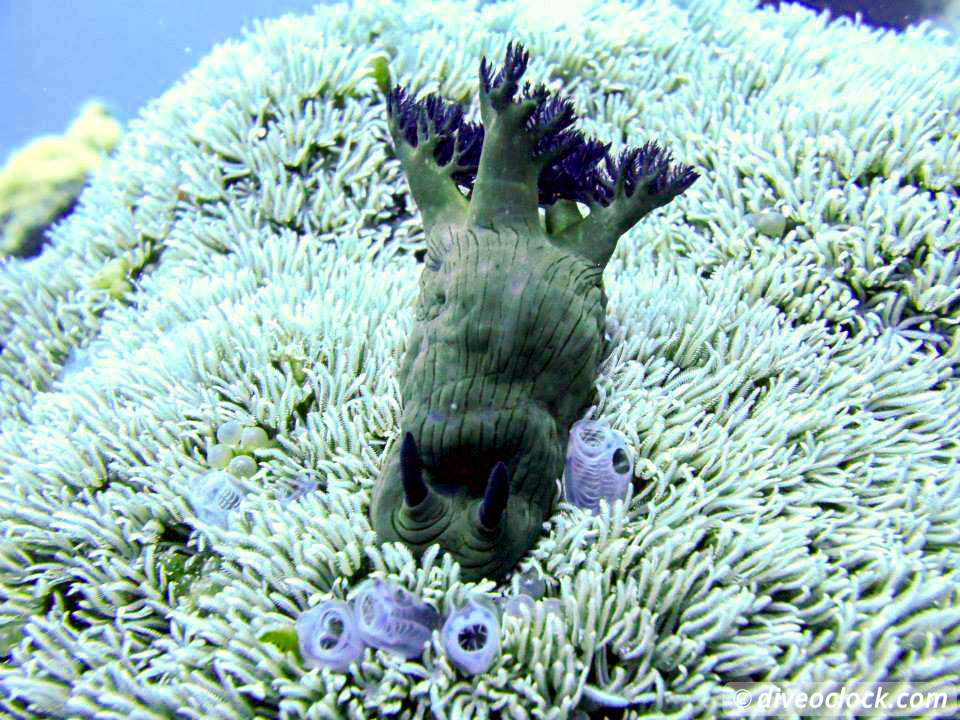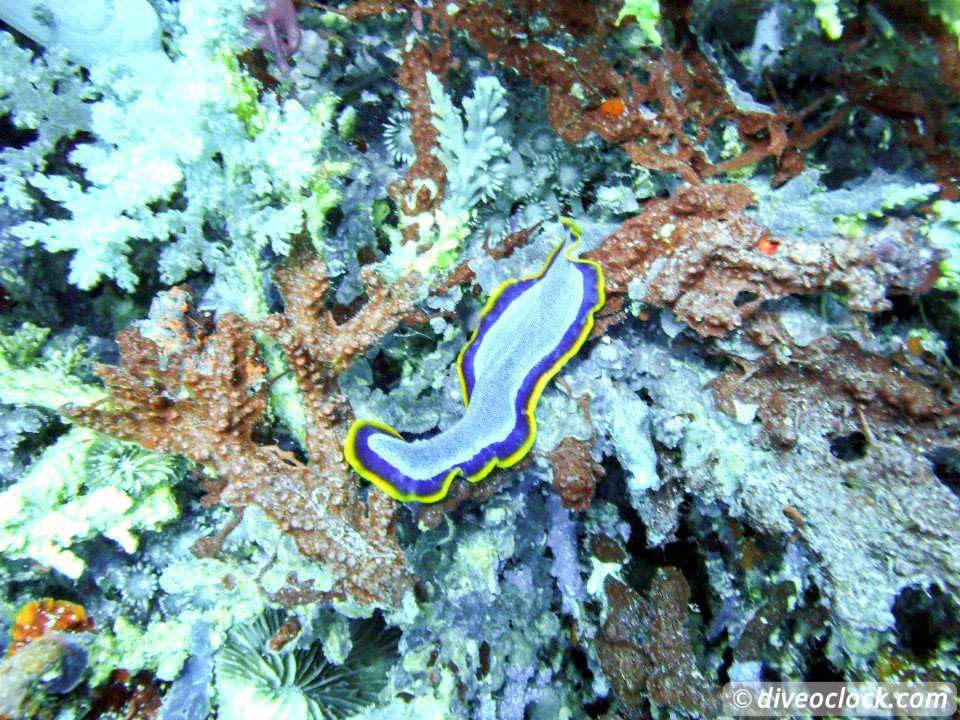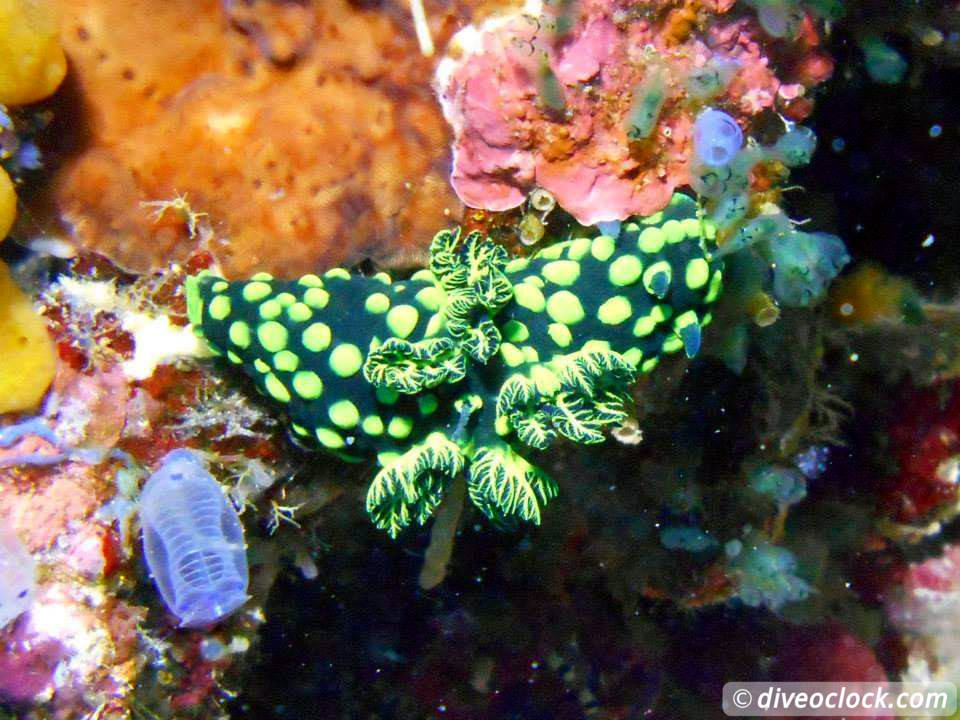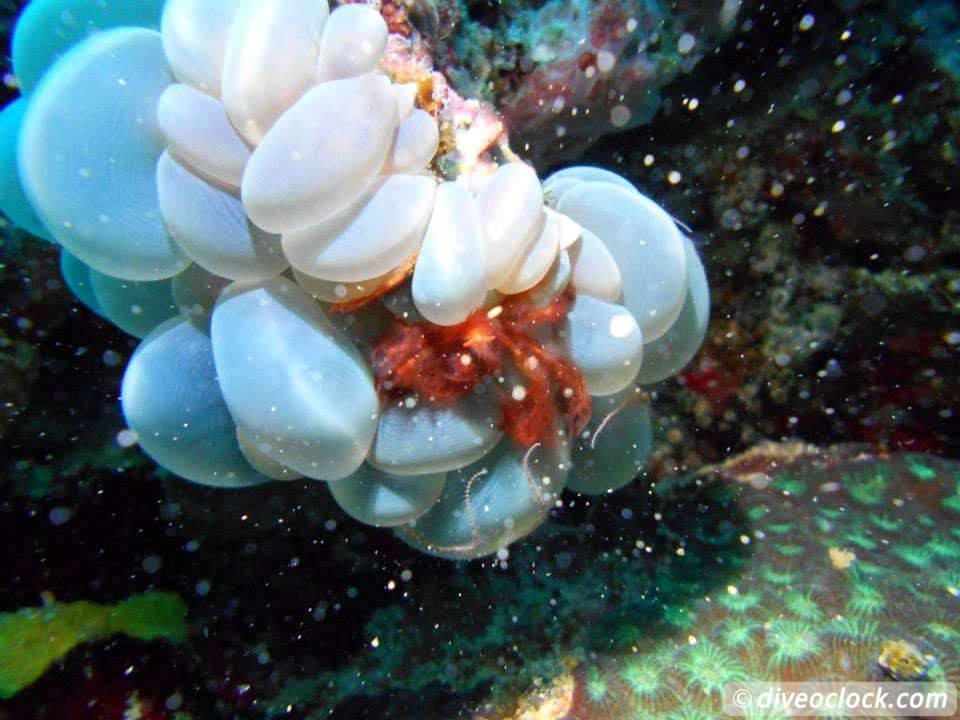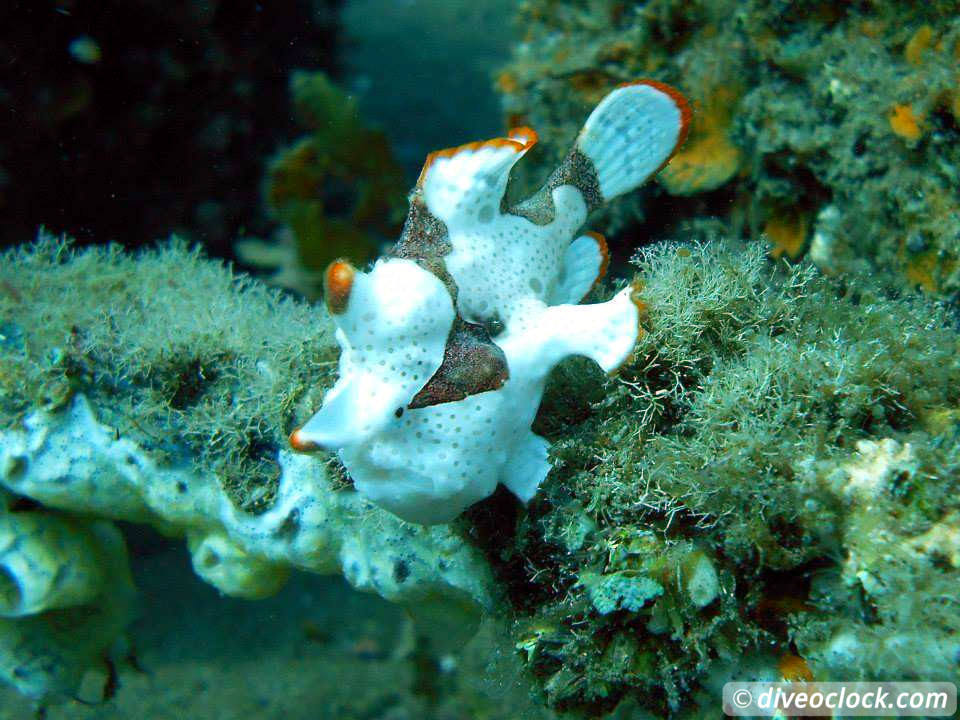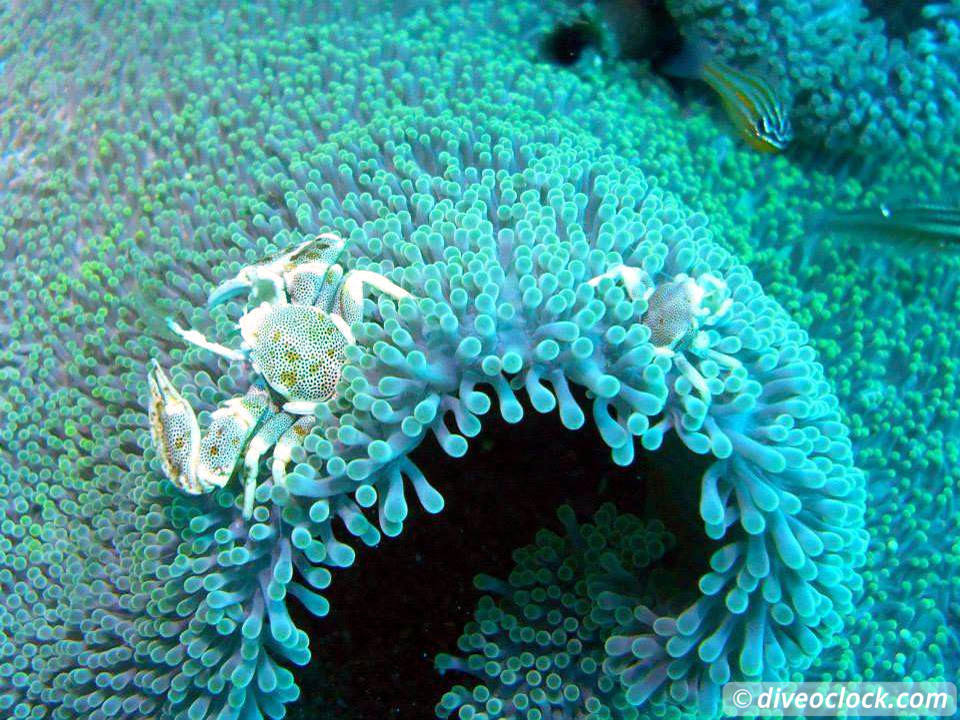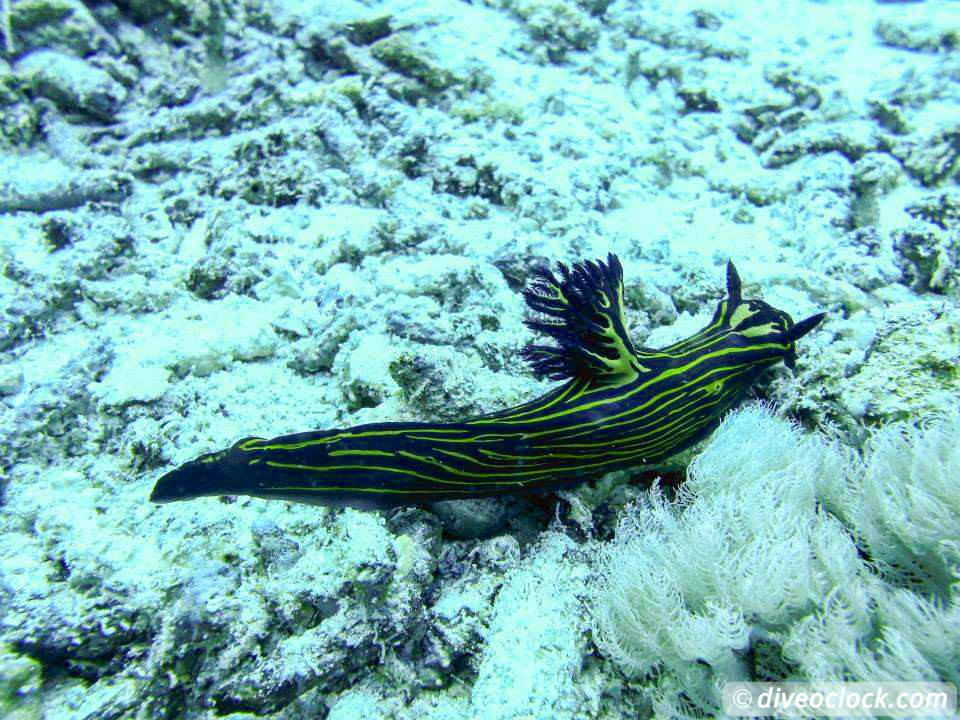 Marine life around Dauin and Apo Island, Philippines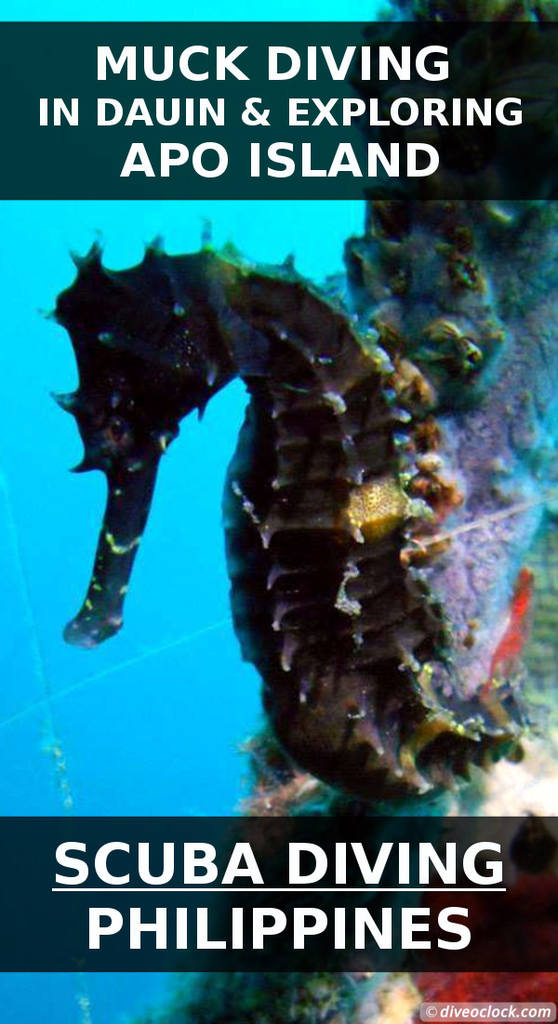 About the organization of Harolds Diving Center
Harolds Diving Center and Harold Mansion is a great combination to stay and dive in
Dumaguete
.
It is a well-managed hostel where you can book private rooms with a nice rooftop area to play pool, have a chat or go online. There is free (simple) breakfast/coffee/tea/water and you can buy a lot of different kinds of food and drinks up there. There is even a cheap laundry service and a lot of tourist information if you need it. Free bicycle service and you can rent a scooter if you like.
Harold is the (local) owner and a passionate divemaster who wants you to experience the best of his home area. The shore diving around Dauin as well as the boat trips to Apo Island are full service. You get transportation from the dive center to Dauin, where the boat to Apo island also leaves, there is a lunch packet for everyone, fresh fruits and coffee/tea/water during surface intervals. Of course there are many marine life ID books around as well (the one mentioned above it the best!) and the dive guides are very knowledgeable in helping to ID critters. Your dive equipment goes in to your own plastic crate which stays your during your stay, perfect.
If you like this post, hit that like button on our
Facebook page
and stay tuned for more!
Marlies Wolters
Founder of Dive O'Clock "It's dive o'clock somewhere!"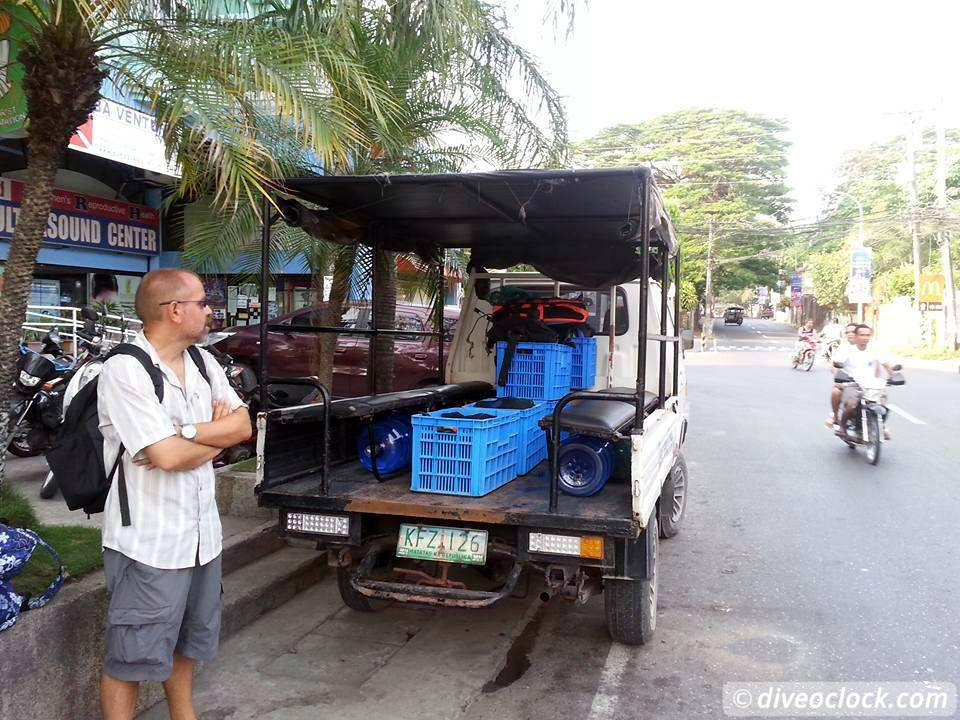 Harolds Diving Center's transportation to Dauin, Philippines

Share this page: