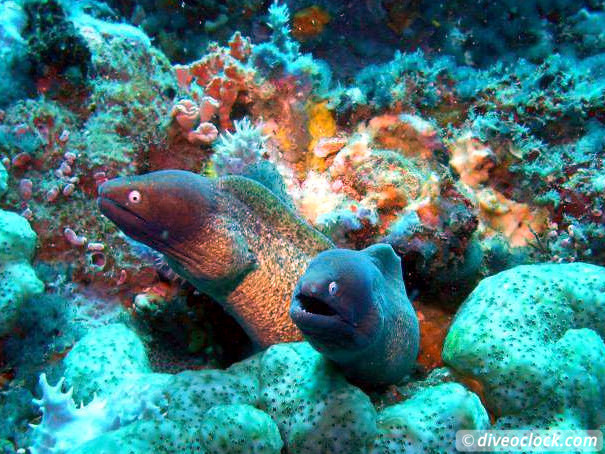 Two muray eels at Verde Island, Philippines
Puerto Galera - Stunning Dives at Verde Island (Philippines)
The Philippines has an amazing number of SCUBA dive regions. If you are looking for a place close to Manila the town Puerto Galera is a great option. This lovely local village is all about SCUBA diving and the dive spots are incredible!
Located on the North coast of Mindoro Island the cozy beach town of Puerto Galera is a popular tourist destinations having all the comforts you need for a great dive holiday. There are lots of tourist offices, restaurants, (floating) bars, shops and massage salons around without the crowded touristy feeling. Compared to all the other towns I saw in the Philippines I would say Puerto Galera is a place that has it all.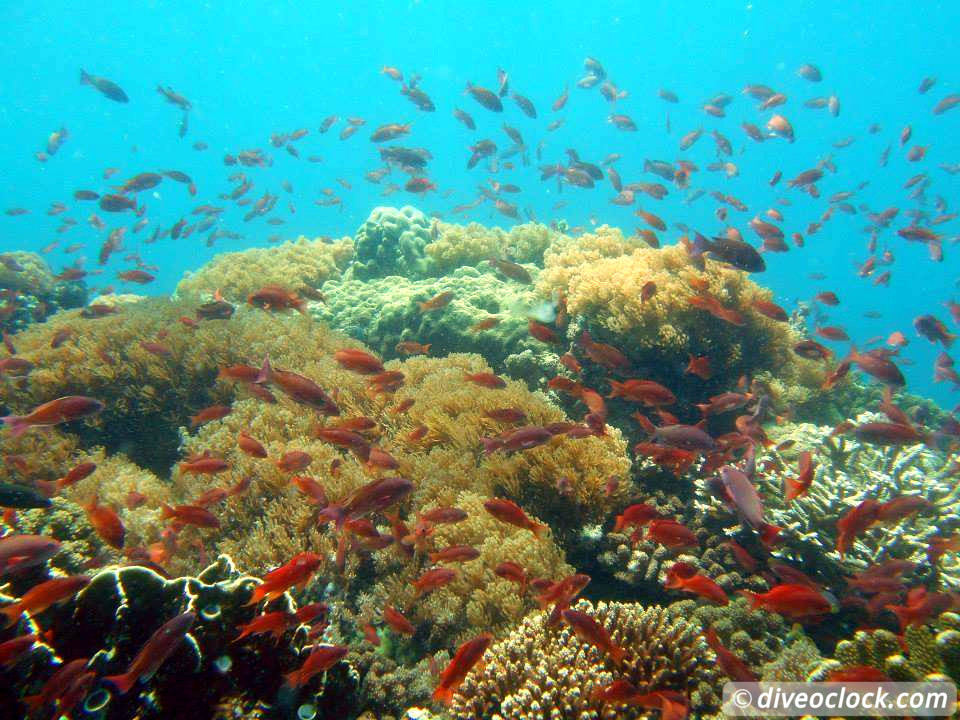 Soft corals at Verde Island, Philippines
Diving is one of the main things to do and it is good! From the many dive shops around I selected the Dive Dojo because I do not like being lured into dive shops by people on the street. Dive Dojo is different, a small shop with a local dive instructor Victor being happy to talk about all our options.
Being a martial art lover it is quite funny to see they have a small dojo in their dive center for private use. What I really like, but this is personal of course, is that this is a technical dive training facility. This gave me the opportunity to rent a dive harness instead of a BCD/Jacket.
| | |
| --- | --- |
| Country | Philippines |
| Dive area name | Mindoro, Puerto Galera |
| Famous for | Soft corals, wrecks, critters, macro, pelagic. |
| Price | Ask the dive center |
| Hotel recommendation | Jack Daniel Apartments |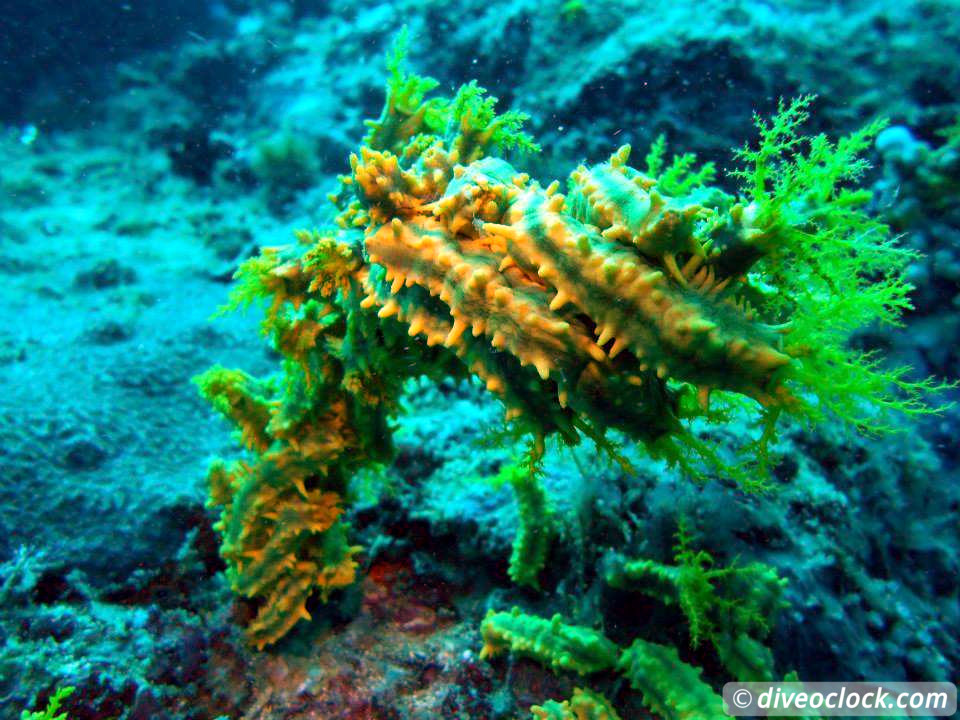 Yellow Sea Cucumbers tree at Verde Island, Philippines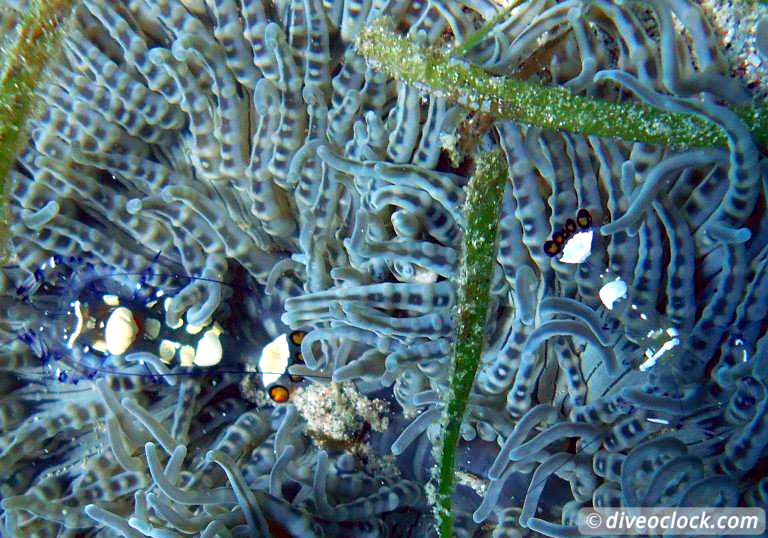 Beautiful shrimps on an anemone at Verde Island, Philippines
There are over 20 dive spots in the area. Close-by you have Sabang where you can have some easy dives with a lot of corals and great photo opportunities. If you are looking for one of the best dive spots around you have to organize a 2-tank trip to Isla Verde, Verde Island. Verde Island is about one our by boat from Puerto Galera and it is more out in the open with often strong currents.
There are so many marine life species here you can find 'new things' on every dive. Being right in the coral triangle is it no surprise the marine diversity is enourmous. From all kinds of Nudibranch species, some incredibly shaped and colored to schools of big fish like Bannerfish and Barracudas. There are so many Damsels and Antias swimming on the coral reef you will see a rainbow of colors moving in waves.
Comparing dive destinations
Bottom structure
Reef structure
Pelagic
(big stuff in the blue)
Big reef
(bigger stuff on the reef)
Macro
(small stuff on the reef)
Current
(stream)
Flat bottom with bumps/big rocks/pinnacles
Hard corals tree-shape
(not moving)
Sharks
Turtles
Nudibranchs
(snails)
No current
Slope
(going down slowly)
Soft corals tree-shape
(moving)
Rays
Eels/snakes
Sea horses
Small
(you can easily swim against it)
Wall
(steep but you see the bottom)
Table-/fan-shape
Trevally/Jacks/Tuna
Groupers
Scorpion/frog fish
Medium
(you can swim against it for a little while/higher air consumption)
Drop off
(steep and you can't see the bottom)
Anemones
Barracudas
Lobsters/crabs
Octopus/squid
Strong/reef hooks
(you cannot swim against it)
Blue
(no reference)
Sponges
Sardines/herrings
Puffers
Shrimps
Pumping/washing machine/OMG/hold your regulator
(superman)
Impressions of diving around Puerto Gallera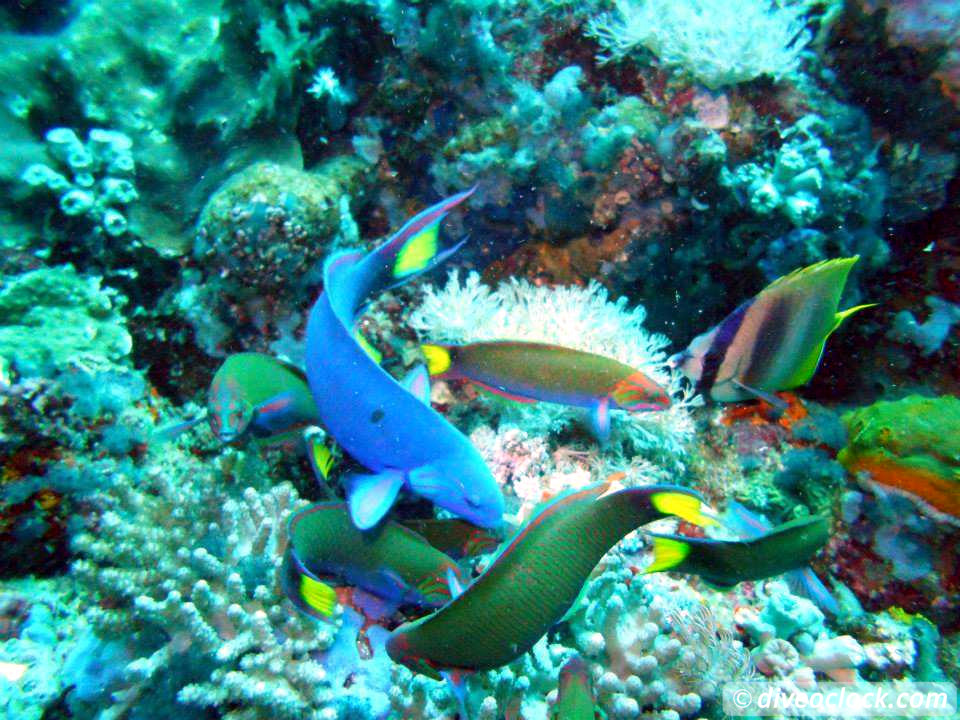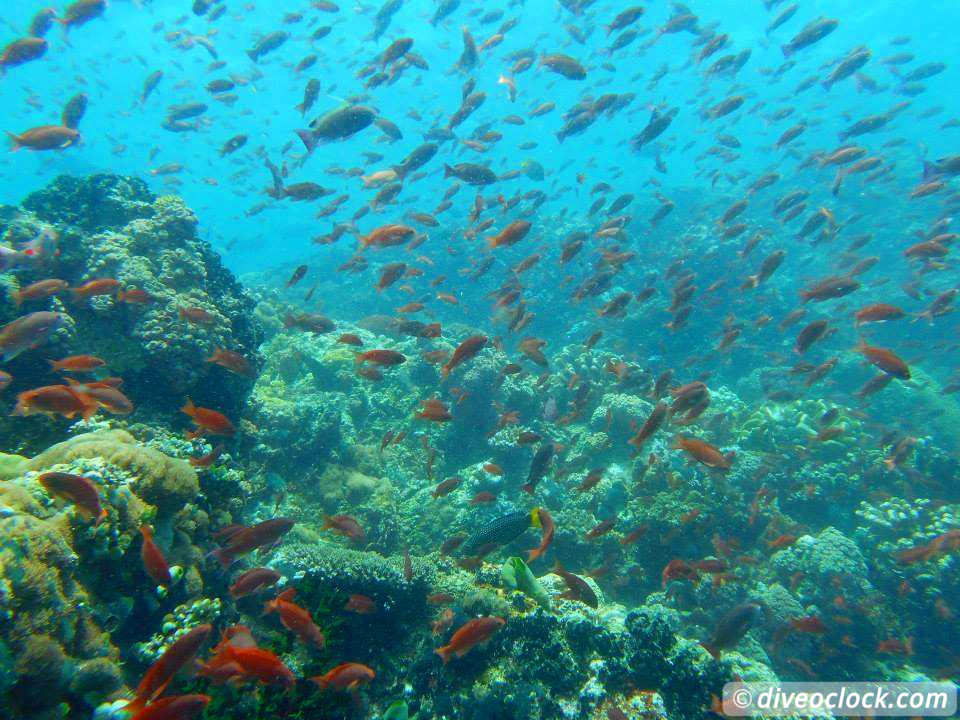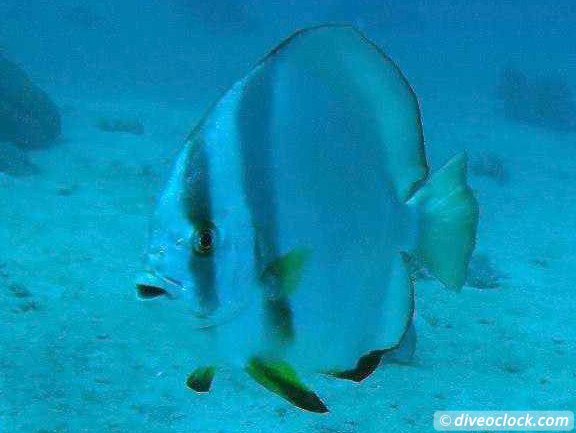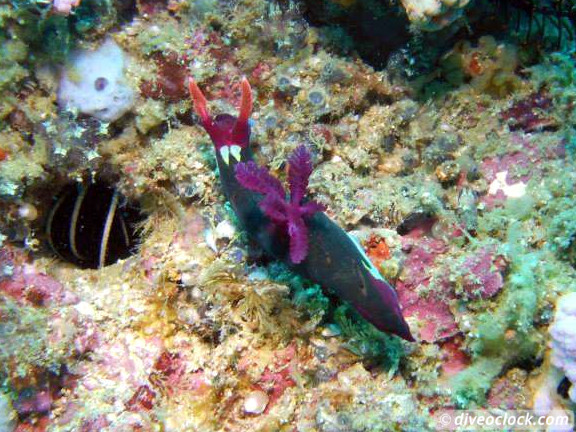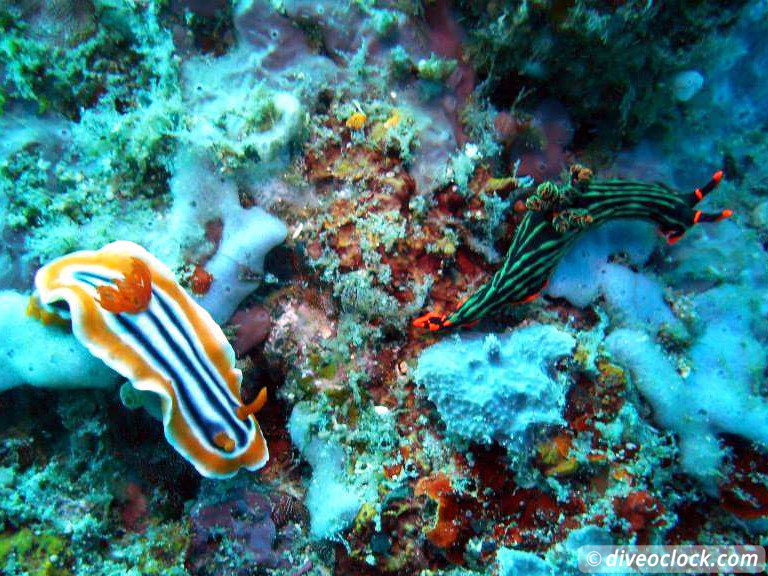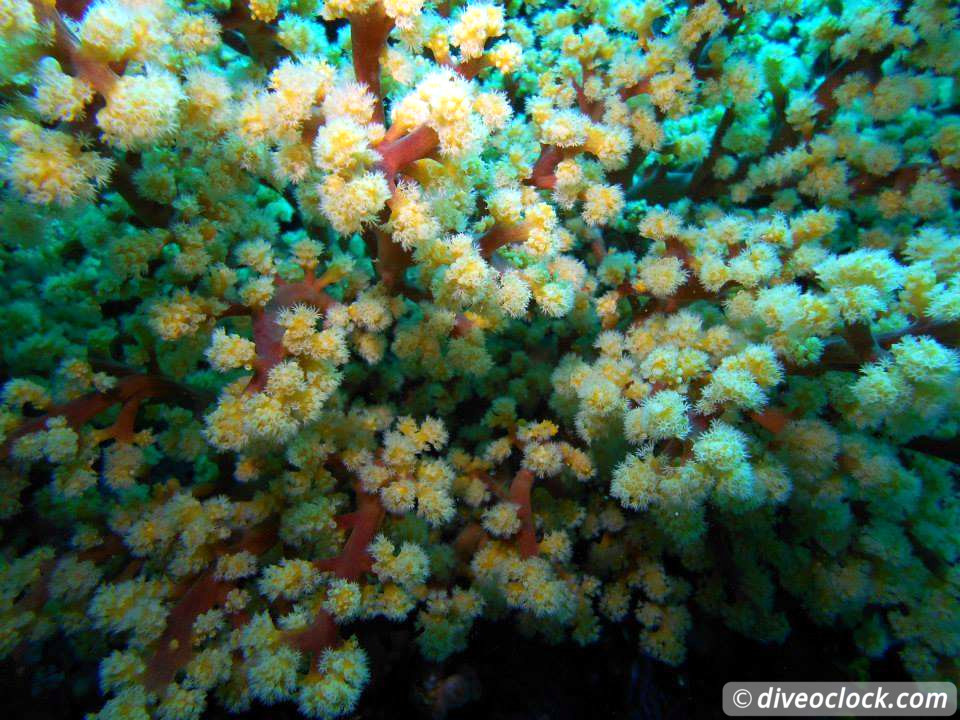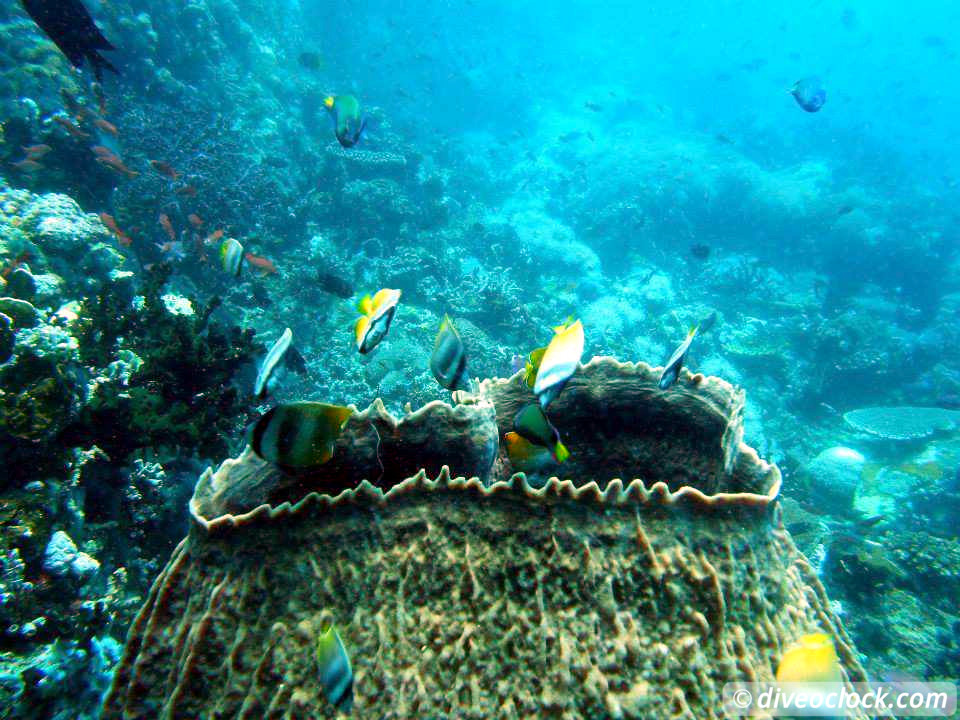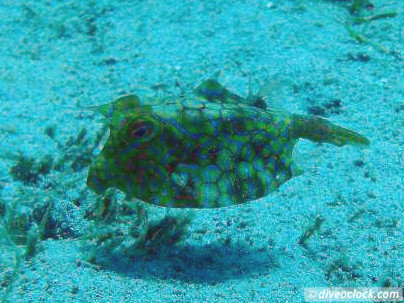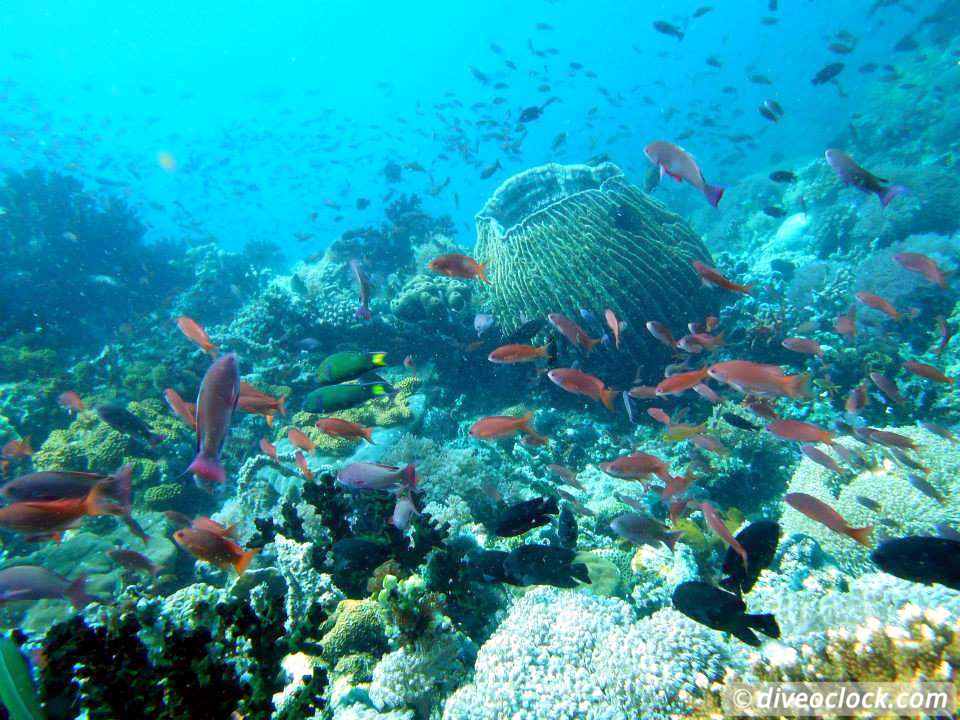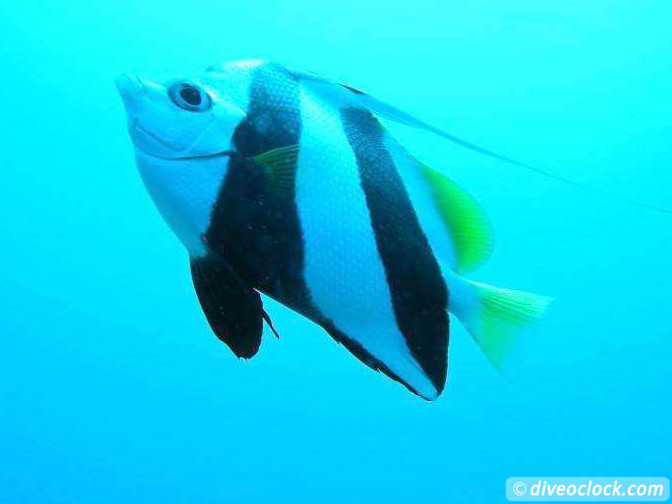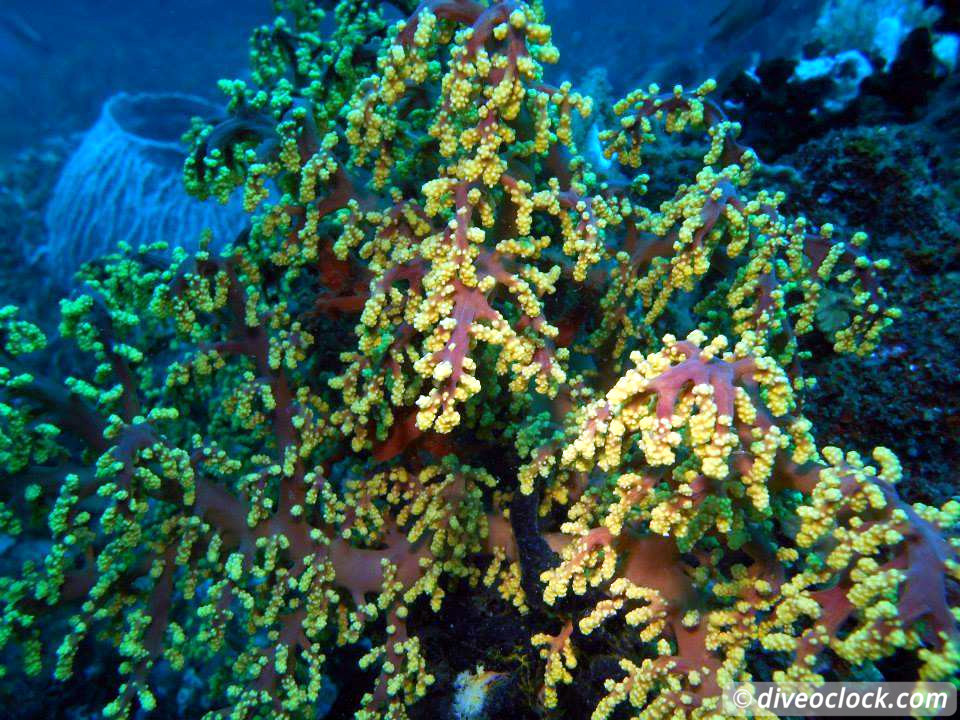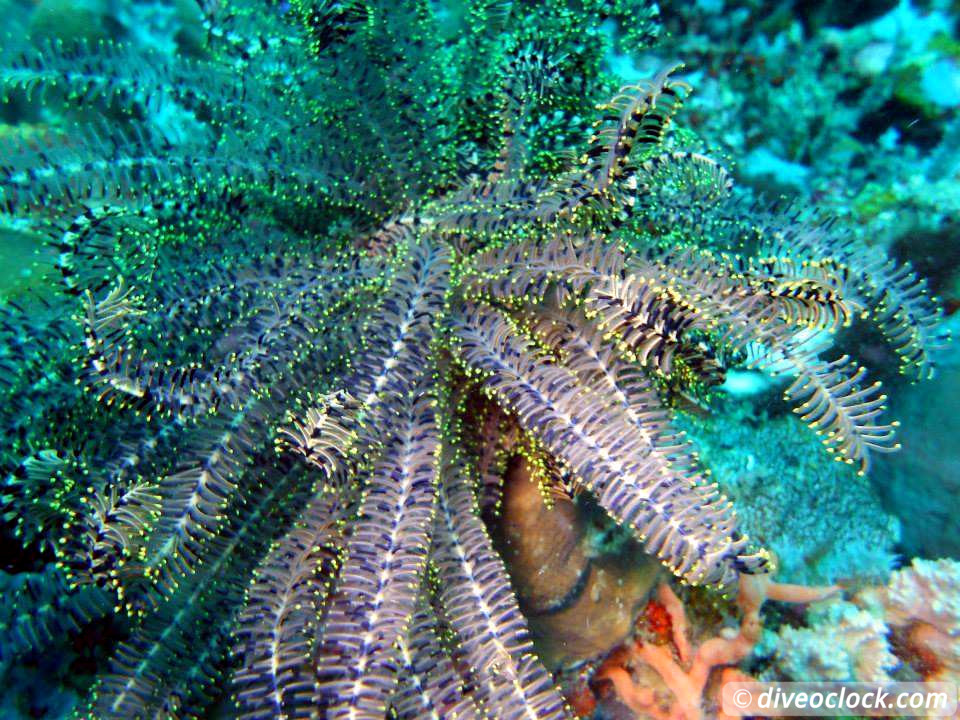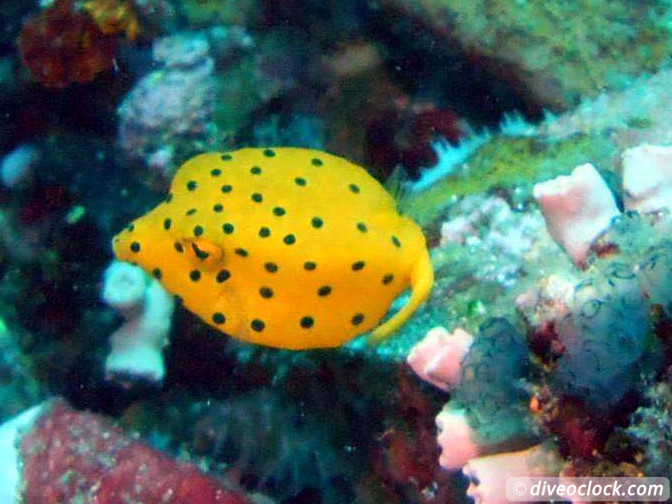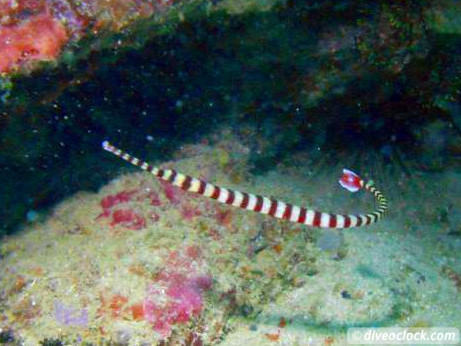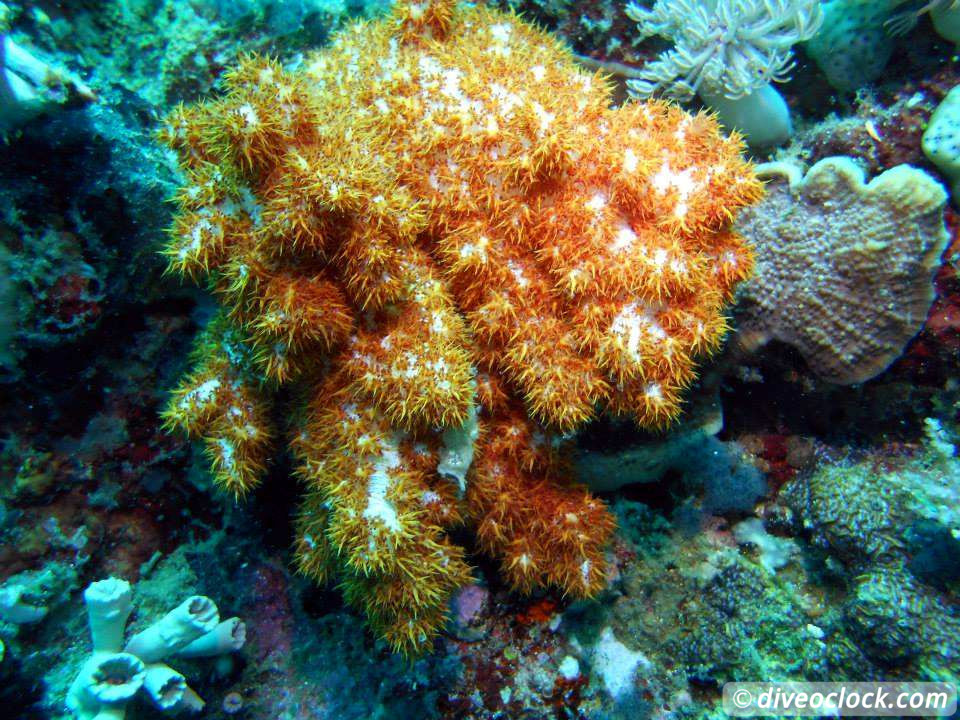 Marine life around Puerto Galera, Philippines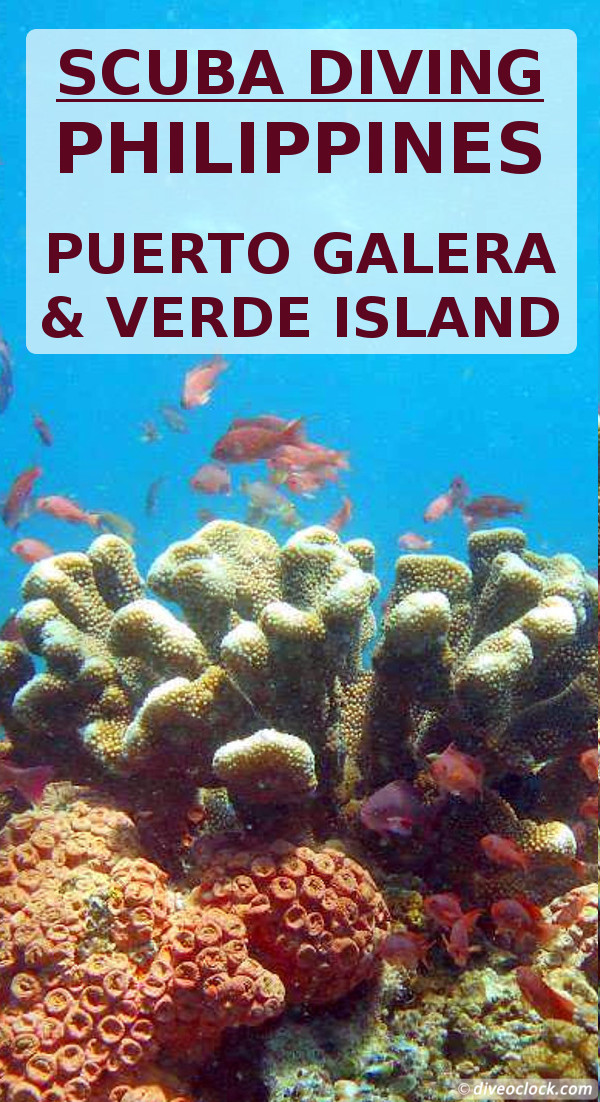 About the organization of Dive Dojo
This small dive shop offered a very personal and knowledgeable day of diving at Isla Verde and dives nearby in the Sabang area. The dive boat is a banka, an outrigger canoe with a sort of thin tree floating on each side. As mentioned before they offer technical diving as well, a great location to try this if you like.
Destination information:
Puerto Galera
If you like this post, hit that like button on our
Facebook page
and stay tuned for more!
Marlies Wolters
Founder of Dive O'Clock "It's dive o'clock somewhere!"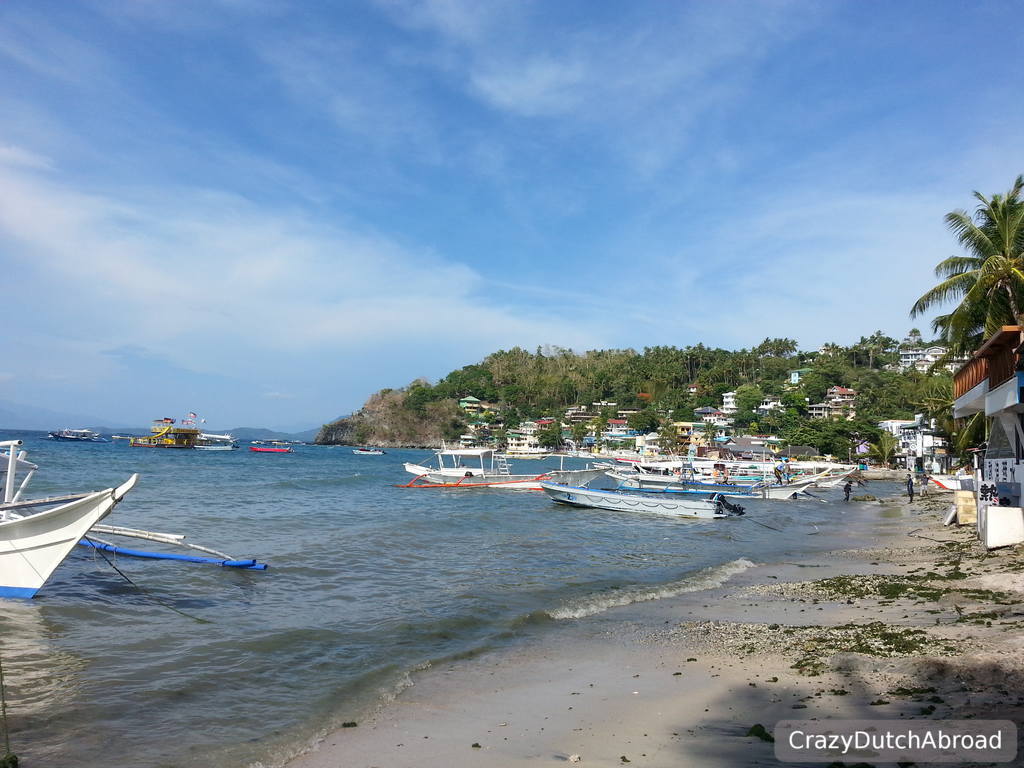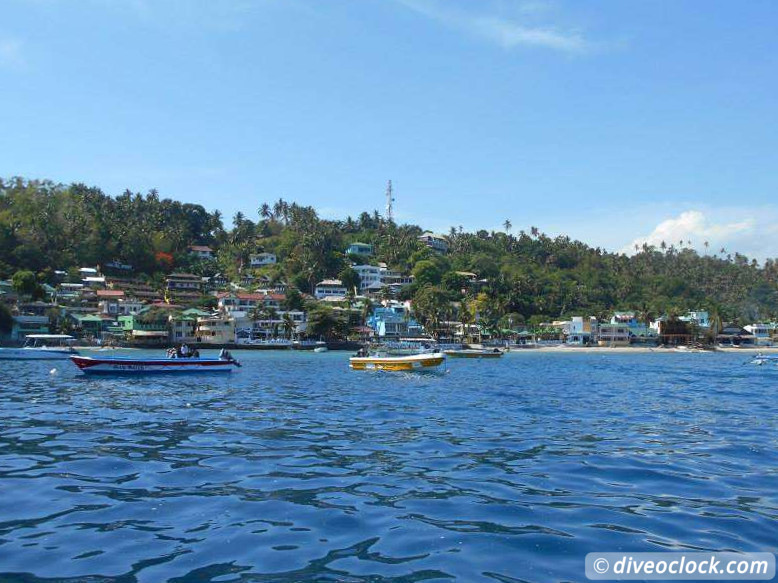 Puerto Galera, Philippines

Share this page: