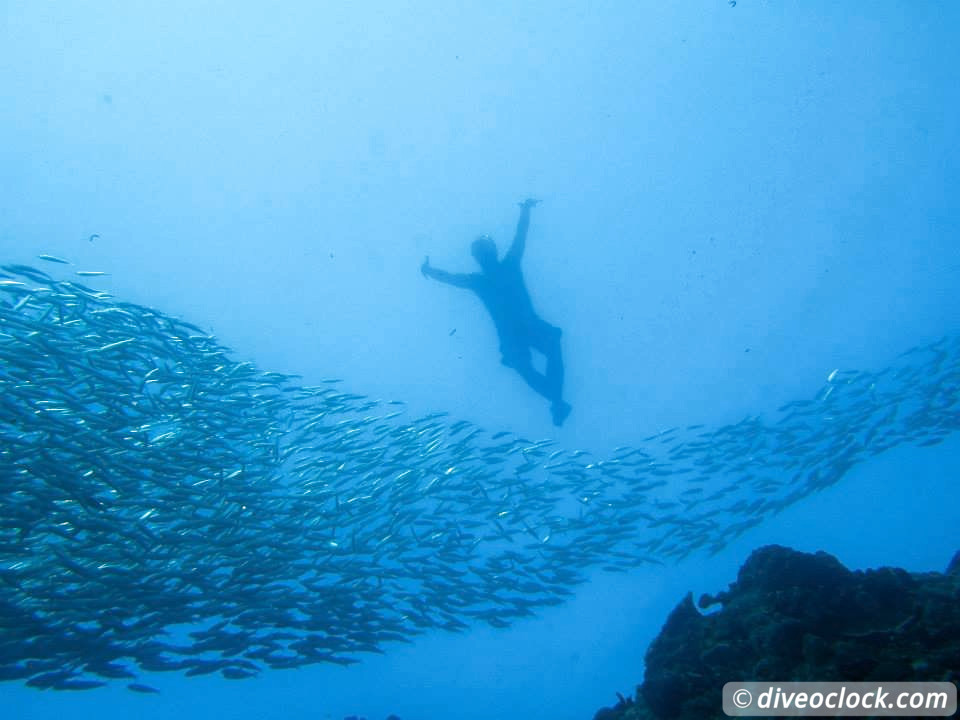 Sardines in Moalboal, The Philippines
Splendid House Reef and the Sardine run of Moalboal, The Philippines!
Amazing reefs, abundant marine life, dozens of dive sites and even shoals of sardines in the tropics! Explore the lovely dive town of Moalboal and SCUBA dive around Pescador Island.
While doing my PADI IDC Staff Instructor course I spend a month in Moalboal and I absolutely loved it. This beach town is located on the South-West of Cebu Island in the Visayas province in The Philippines. Here you will many dive shops, people on dive holiday and people doing internships and courses to become a dive professional.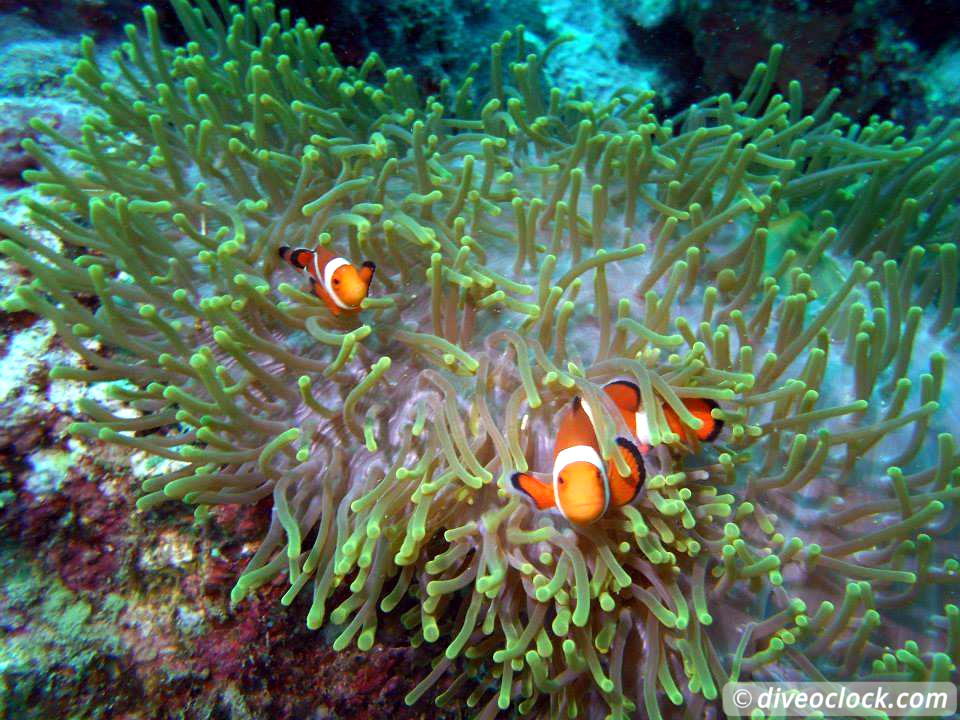 Western clown-anemonefish, Moalboal, The Philippines
The dive center where I did my course is Neptune Diving Adventure run by Johan Blixt from Sweden. From the moment I showed up on day one with my dive gear inside an IKEA bag we had great fun. Besides from the personal and professional service their location is awesome.
Right in front of the dive shop is an impressive house reef, a wall, with everything you could wish for regarding marine life. There are even sardines around, shoaling in big groups, something you do not expect in the tropics!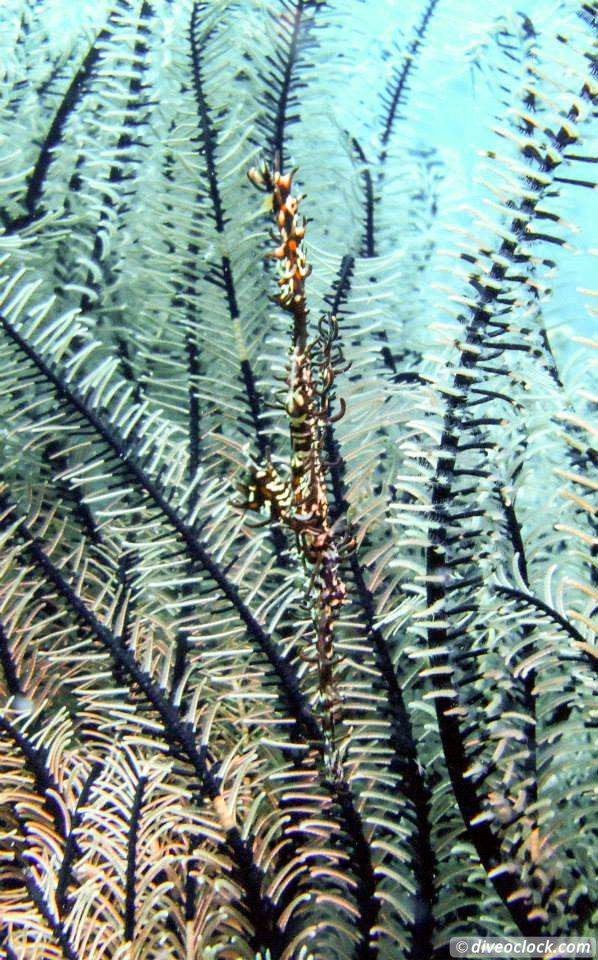 Ornate ghost pipefish, Moalboal, The Philippines
| | |
| --- | --- |
| Country | Philippines |
| Dive area name | Visayas, Cebu & Pescador Island, Moalboal |
| Dive center | Neptune Diving Adventure |
| Famous for | Soft corals, wrecks, critters, macro, pelagic |
| Price | Single shore dive with guide about $28,- including dive equipment, marine park fee, towel, coffee/tea/water. Discounts on multiple dives and packages. |
| Hotel recommendation | Quo Vadis Dive Resort |
Impressions of diving around Moalboal
There are so many marine life species to identify you can do this all day. Just a few species pictured below: Bubble Coral (Pleragyra sinuosa), Bubbly honeycomb coral, Bushy feather star, Cerianthids, Green turtles, Indian tube worm, Juvenile round batfish, Juvenile sweetlips (plectorhinchus chaetodonoides), Lion fish (Pterois volitans), Nudibranch (Doridacea), Nudibranch - Wart slug (Phyllidia), Redlined sea cucumber (Thelenota rubralineata), Round crab, Striped eel catfish and Sardines.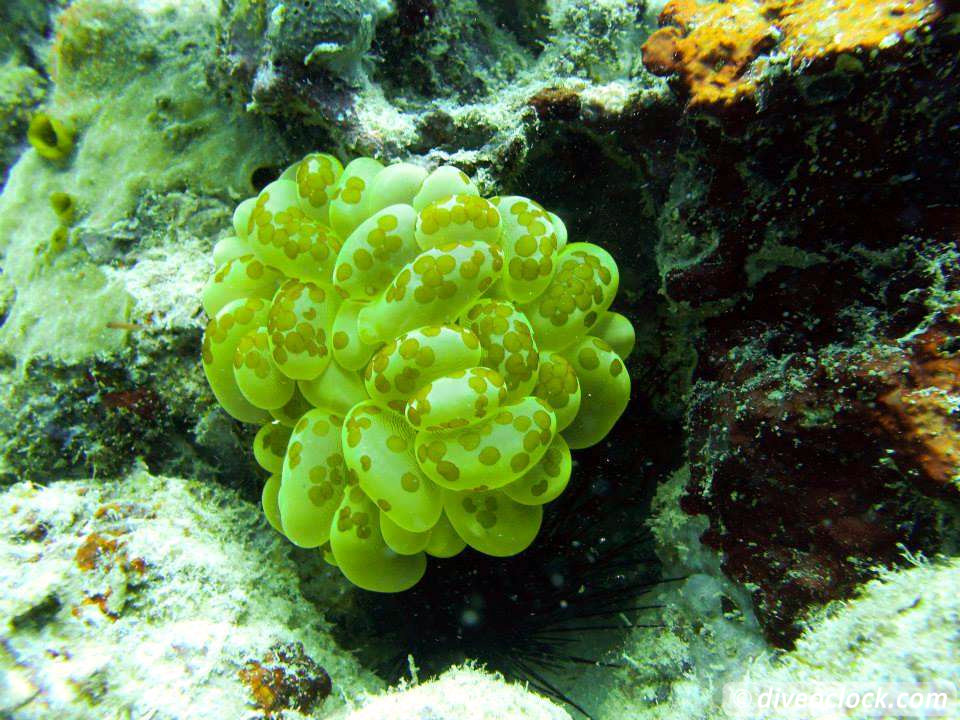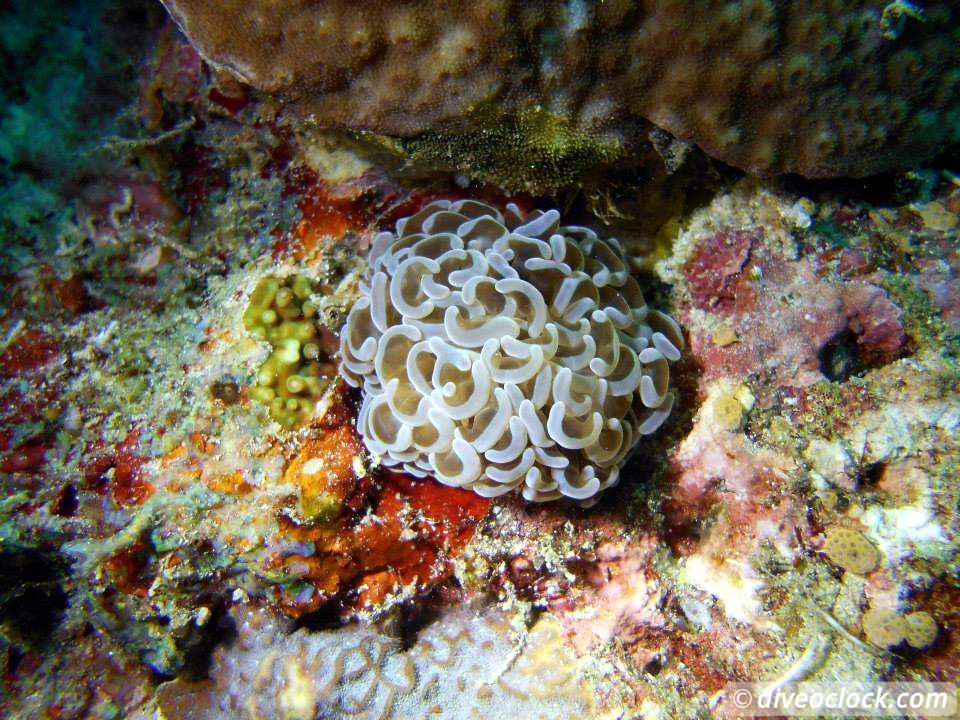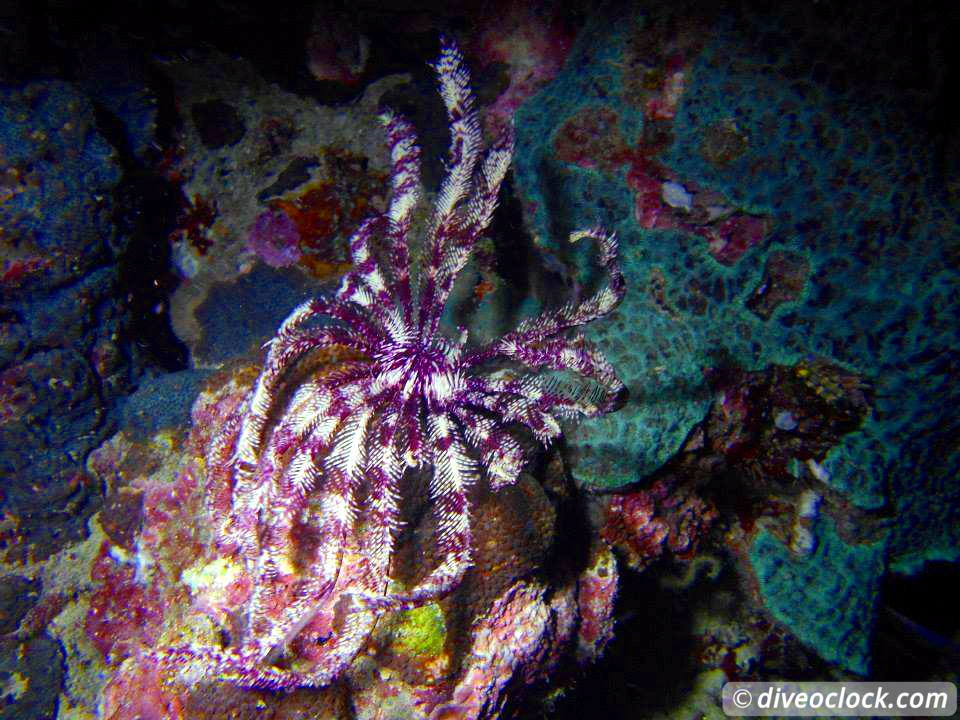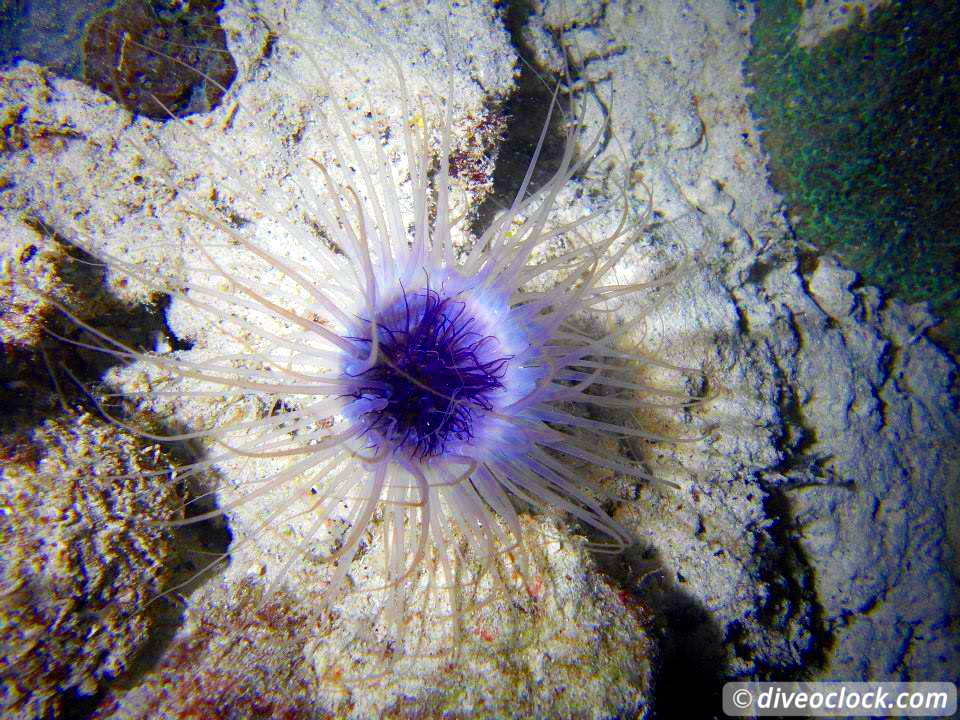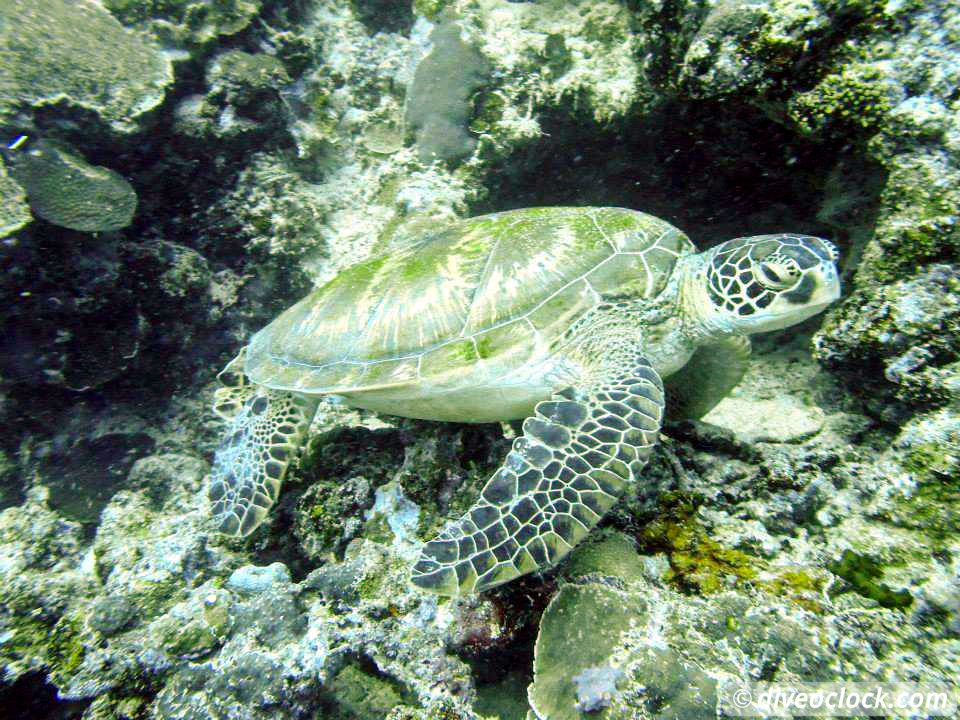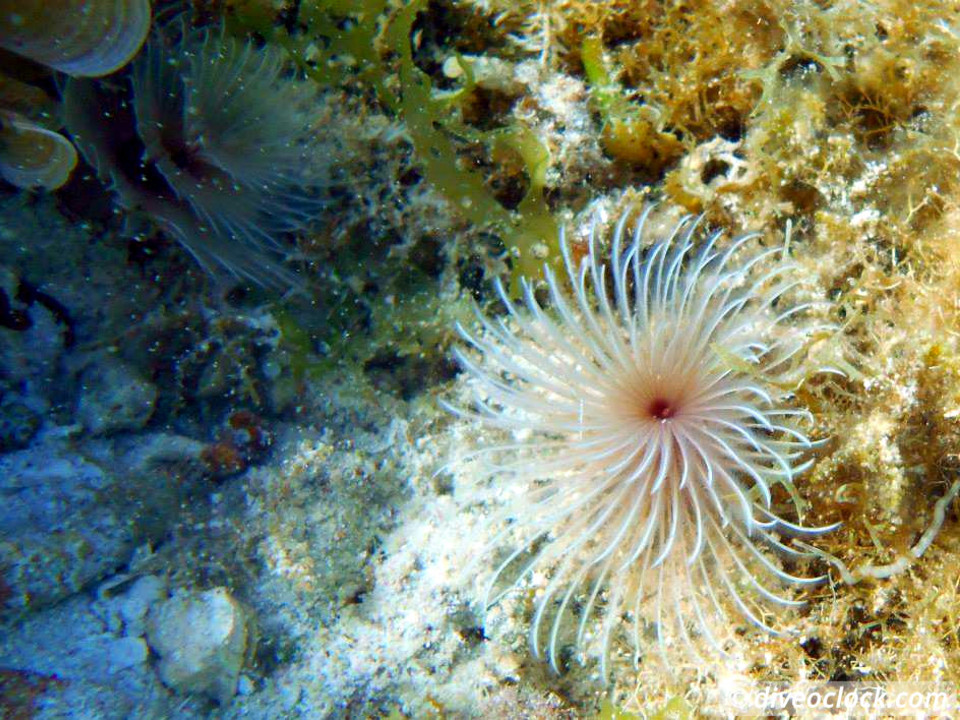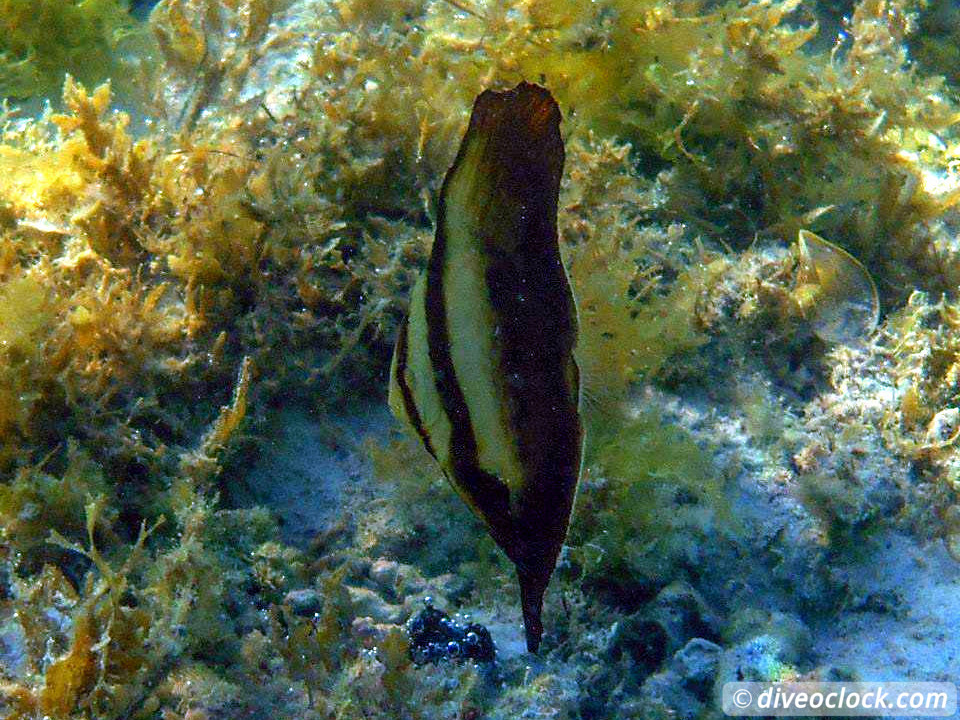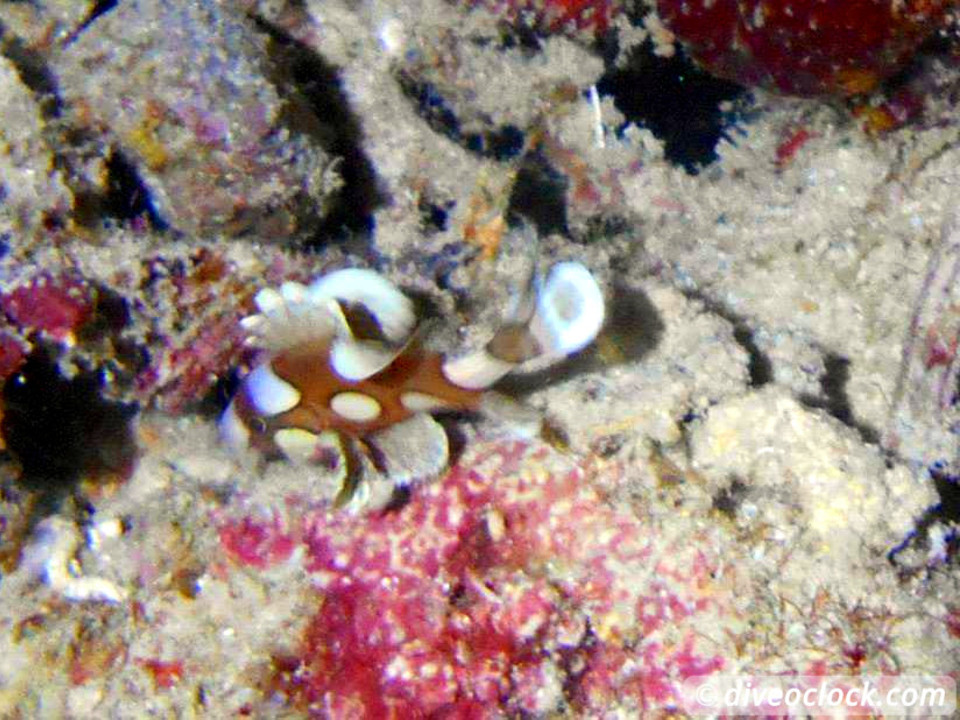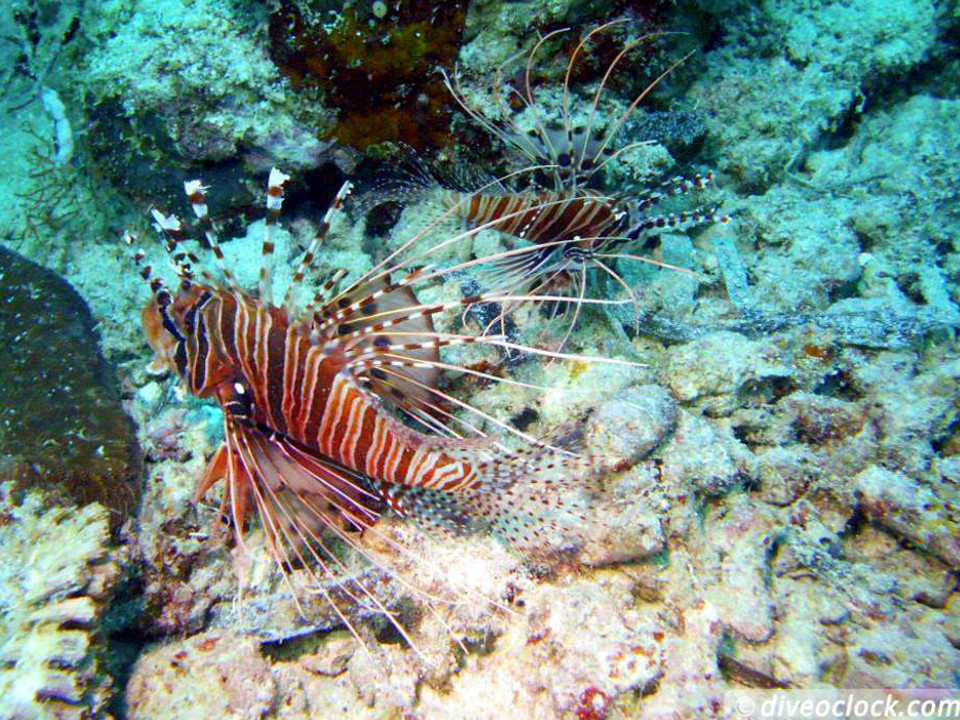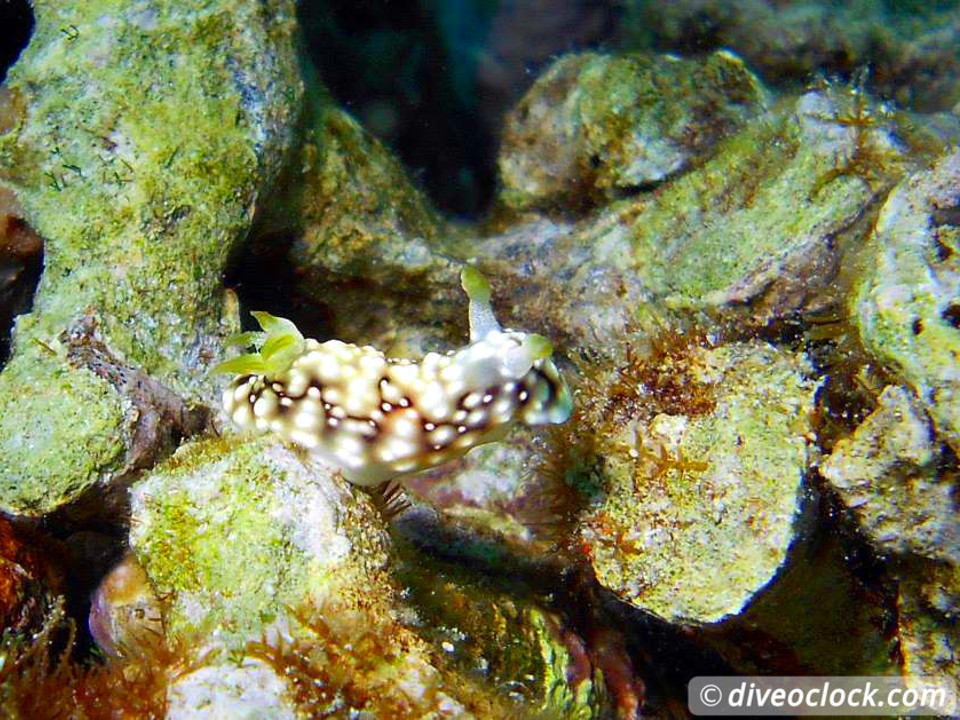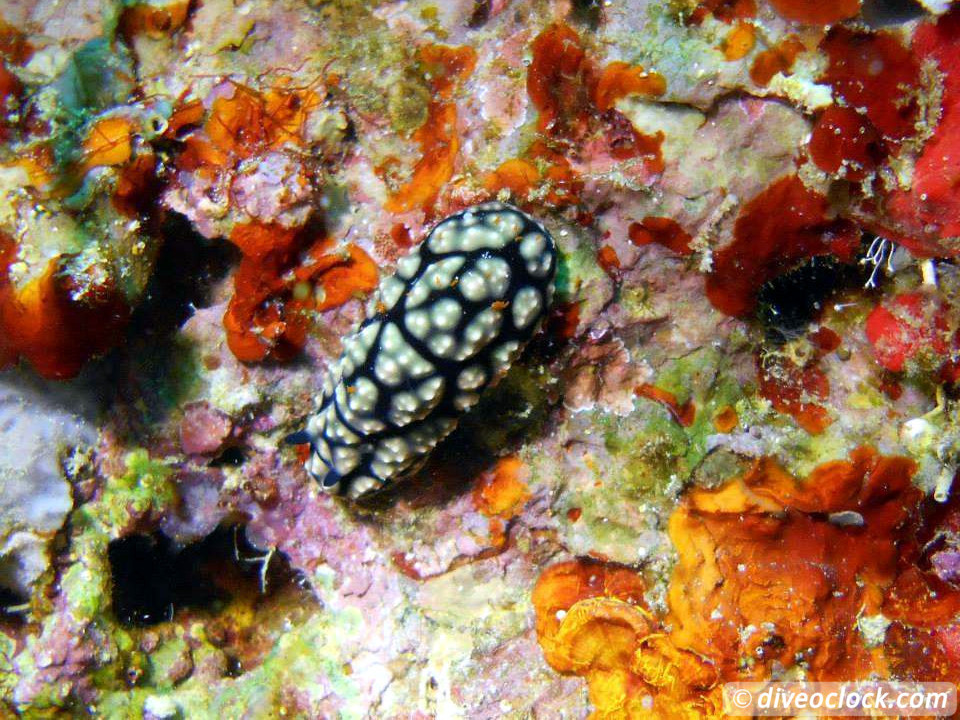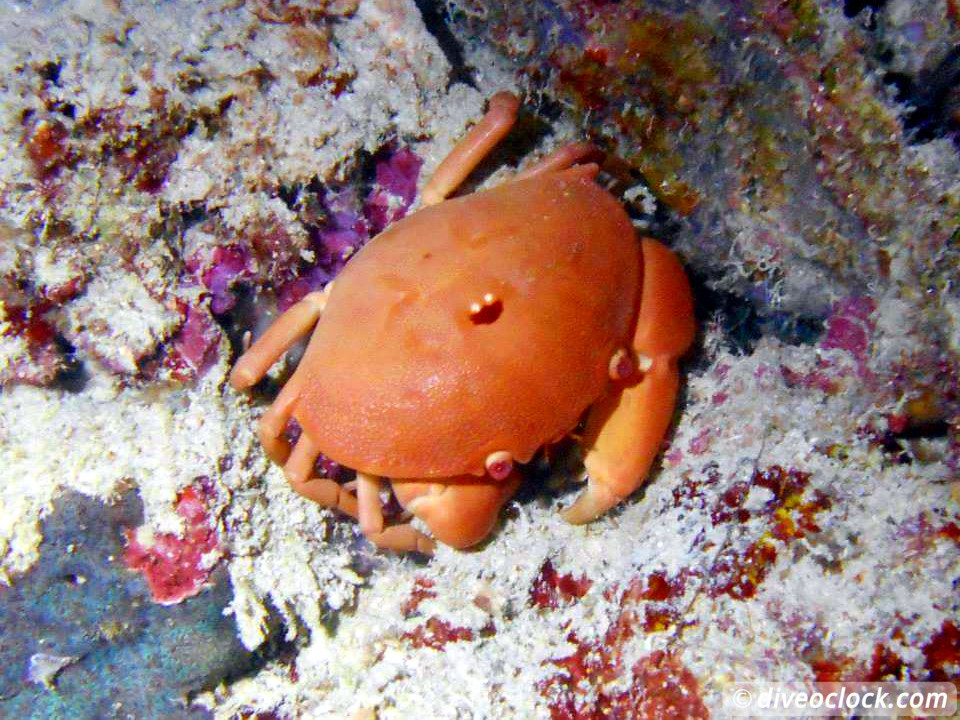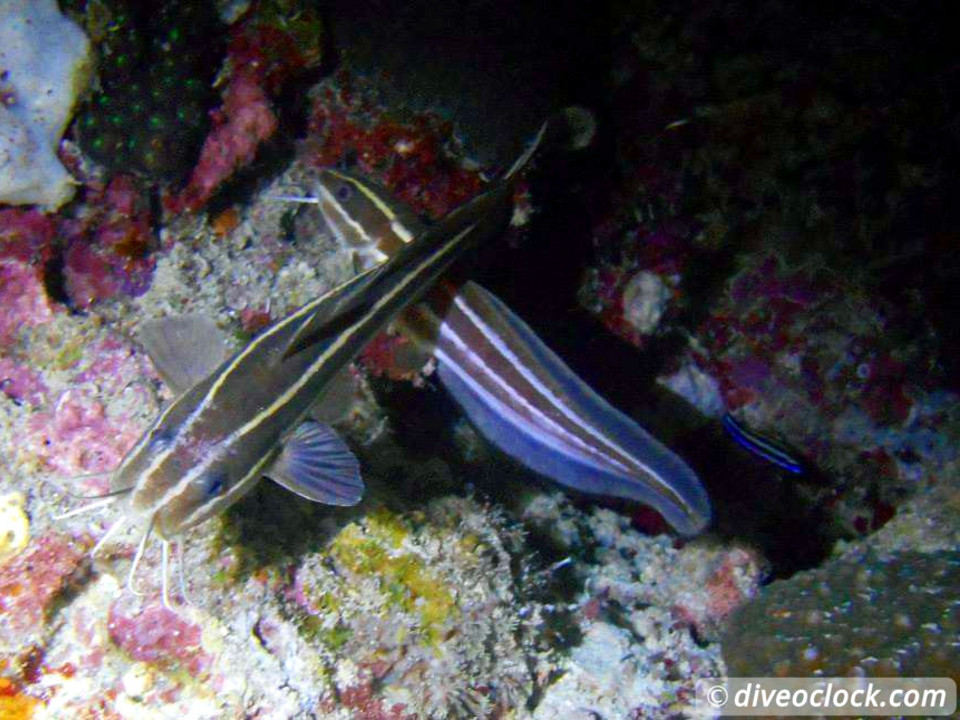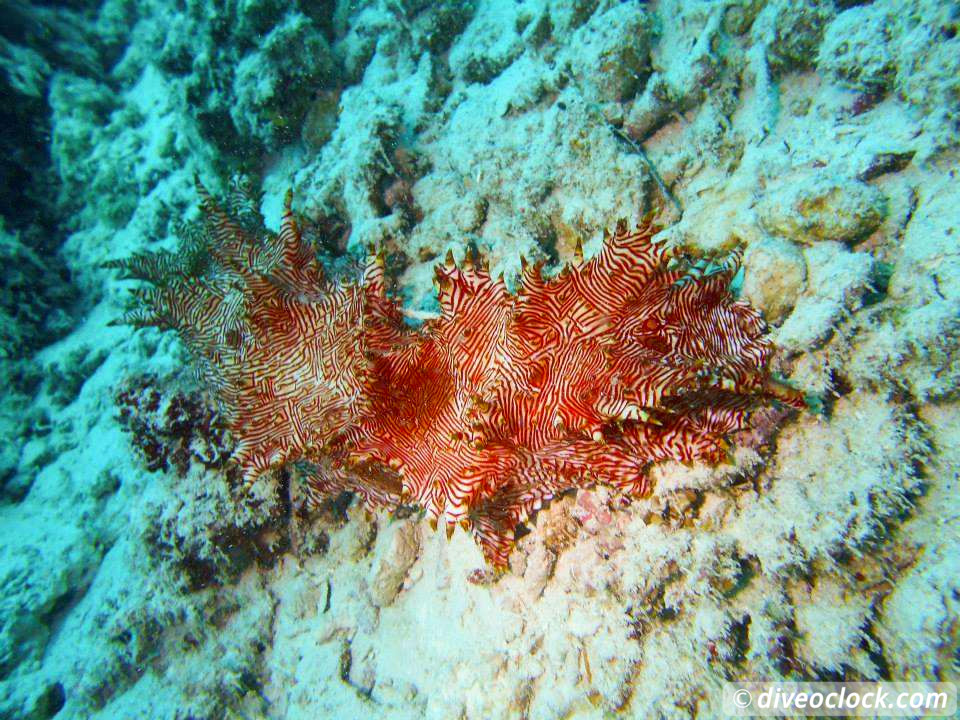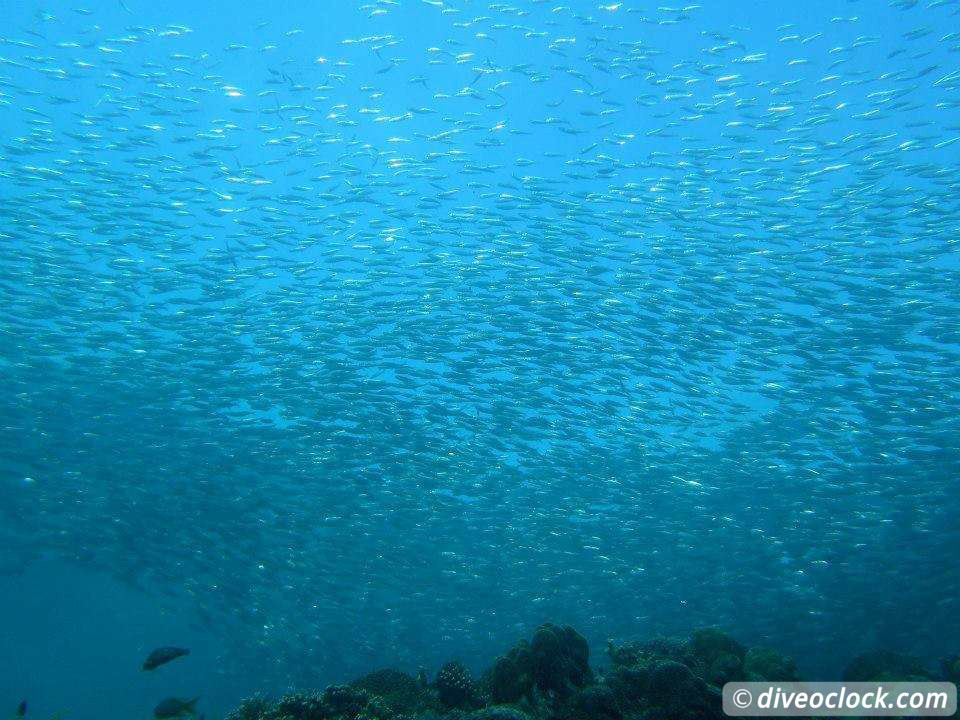 Marine life around Moalboal, Philippines
Comparing dive destinations
Bottom structure
Reef structure
Pelagic
(big stuff in the blue)
Big reef
(bigger stuff on the reef)
Macro
(small stuff on the reef)
Current
(stream)
Flat bottom with bumps/big rocks/pinnacles
Hard corals tree-shape
(not moving)
Sharks
Turtles
Nudibranchs
(snails)
No current
Slope
(going down slowly)
Soft corals tree-shape
(moving)
Rays
Eels/snakes
Sea horses
Small
(you can easily swim against it)
Wall
(steep but you see the bottom)
Table-/fan-shape
Trevally/Jacks/Tuna
Groupers
Scorpion/frog fish
Medium
(you can swim against it for a little while/higher air consumption)
Drop off
(steep and you can't see the bottom)
Anemones
Barracudas
Lobsters/crabs
Octopus/squid
Strong/reef hooks
(you cannot swim against it)
Blue
(no reference)
Sponges
Sardines/herrings
Puffers
Shrimps
Pumping/washing machine/OMG/hold your regulator
(superman)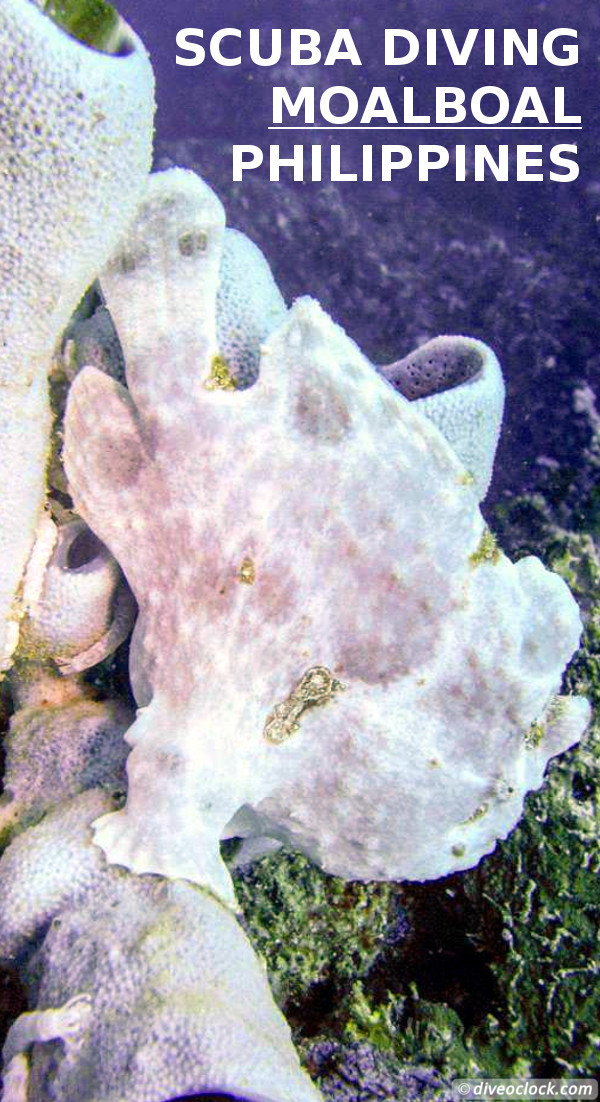 About the organization of Neptune Diving Adventure
This dive center of Neptune Diving Adventure is located along the walking street of
Moalboal
. The dive center offers free water/coffee/tea for customers and plenty of space to sit down, write your logbook and look up some fish in the book mentioned above.
"SHUT UP AND DIVE" is their slogan and you will understand why once you enter the dive center area. All is perfectly arranged for a week or longer of diving.
There is a storage area where you can have your own crate and leave your equipment in the evening. Plenty of space to set-up your equipment, rinsing area and a shaded area to dry your equipment after diving. On top of the dive center there is a restaurant called Lantaw with delicious Asian food.
If you like this post, hit that like button on our
Facebook page
and stay tuned for more!
Marlies Wolters
Founder of Dive O'Clock "It's dive o'clock somewhere!"

Share this page: