Balicasag Island - Huge Jack fish Tornados (Philippines)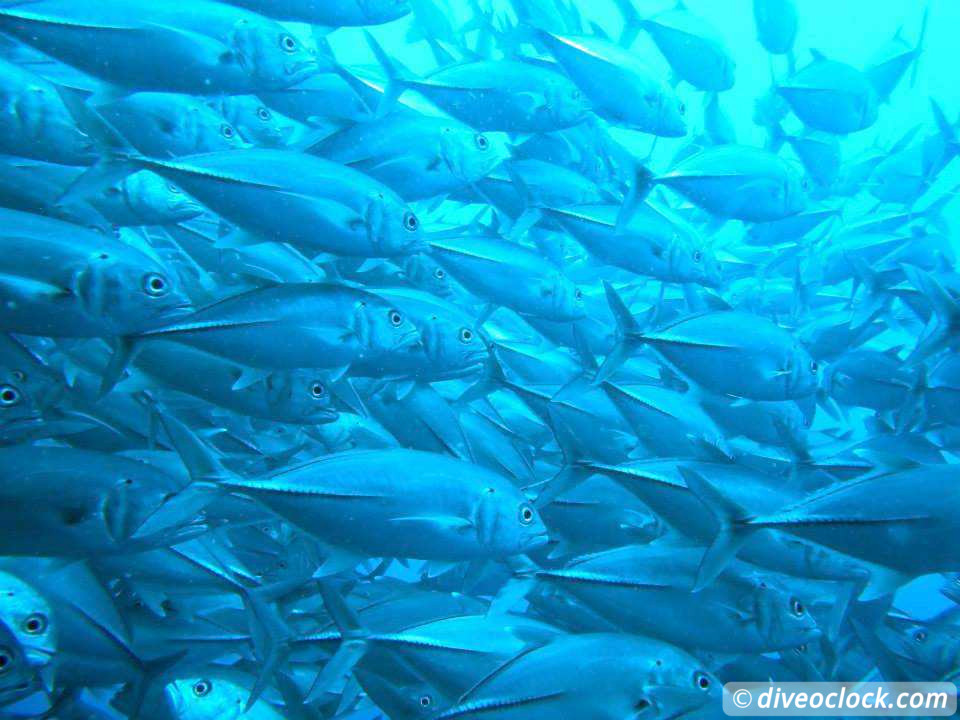 Jack fish at Balicasag
SCUBA diving with countless Jack fish swirling around is like a National Geographic experience in real life. Often a huge group of Big eye Trevally (Caranx sexfasciatus) form a bait ball or tornado underwater at Balicasag island.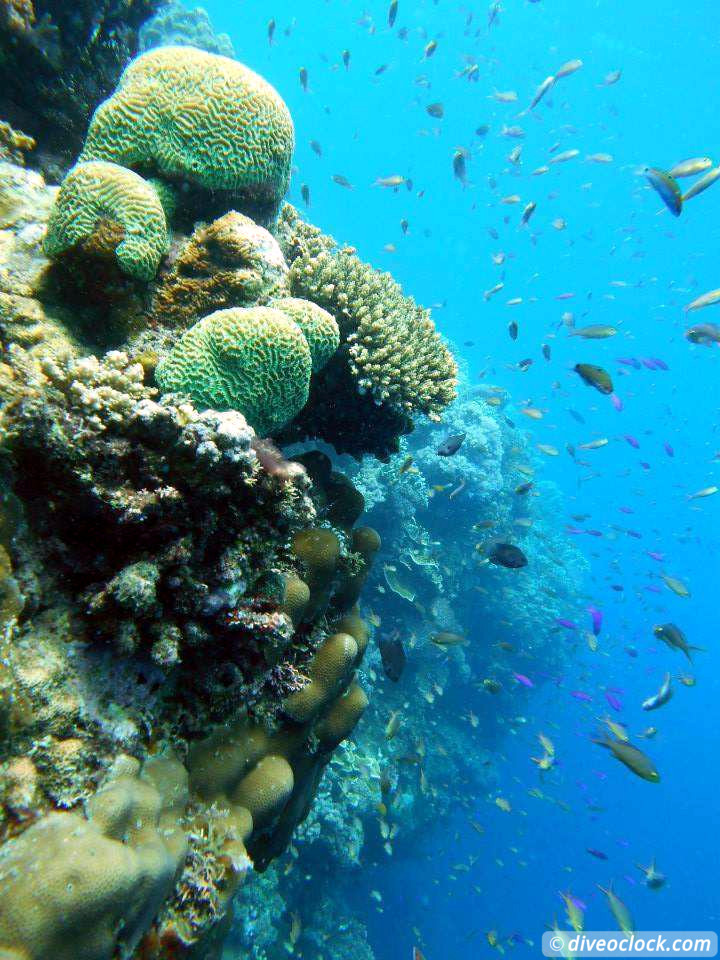 Coral reef at Balicasag
Bohol island in The Philippines is famous for the Chocolate Hills and tarsiers (tiny monkeys with huge eyes). It is a lovely island to discover but there is another island which deserves just as much of your time: Panglao island. Panglao island is located on the South-West of Bohol, connected by a bridge. Close to Panglao island you can find some amazing dive sites with steep walls, healthy corals and beautiful critters too.
Panglao is more touristy, you can drive around with a rented scooter. Visit some beaches, the Hinagdanan cave and have lunch or tea break with sweets at the Bee Farm (touristy place with a great view). Alona beach is the area to go for SCUBA diving, there are many dive centers and people offering trips along the beach.
Island Adventure Divers is owned by Helen and Poloy, two local dive instructors who have been trained by the same Course Director (instructor teacher with PADI) as me. One of the best dive sites around are just off Balicasag island, about 30 minutes from Alona beach by boat.
| | |
| --- | --- |
| Country | Philippines |
| Dive area name | Visayas, Bohol, Balicasag Island |
| Dive center | Island Adventure Divers |
| Famous for | Schools of Jacks |
| Price | Ask the dive center for prices, there is a lot of competition |
| Hotel recommendation | Alona Vida Beach Resort |
SCUBA diving around Balicasag island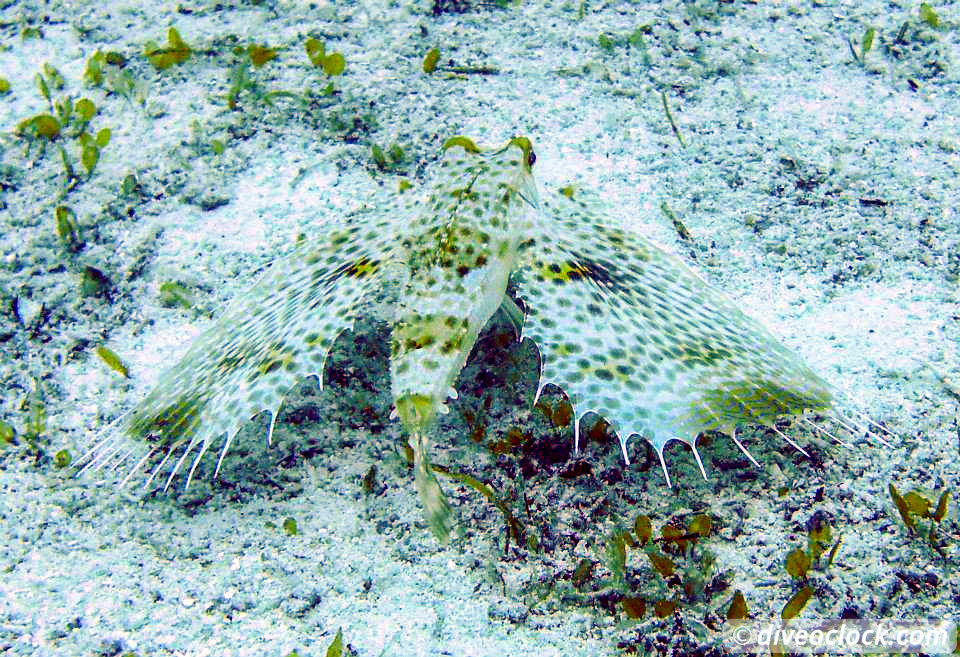 Flying gurnard (Dactylopterus volitans) at Balicasag island
We did two dives around Balicasag island. The first dive was at
Black Forest
were we saw thousands of Jacks circling in a cone shape, like an underwater tornado. It was beautiful to see, like a natural wonder. You feel so tiny next to this swarm of big eye trevally. The reef was beautiful with many colorful soft corals and anemones and tons of little fishes dancing on the reef.
The second dive site is called
Marine Sanctuary
which is diving along a wall of corals. Here we saw some spectacular nudibranch and even a Flying gurnard (Dactylopterus volitans). Flying gurnards spread their pectoral fins (on the sides) like bird wings and seem to fly underwater.
Both dives were at about 25 meter depth maximum and the shallow areas were amazing with the sunlight. There are around five dive sites along Balicasag island and around 12 other dive sites in the area including a house reef.
Comparing dive destinations
Bottom structure
Reef structure
Pelagic
(big stuff in the blue)
Big reef
(bigger stuff on the reef)
Macro
(small stuff on the reef)
Current
(stream)
Flat bottom with bumps/big rocks/pinnacles
Hard corals tree-shape
(not moving)
Sharks
Turtles
Nudibranchs
(snails)
No current
Slope
(going down slowly)
Soft corals tree-shape
(moving)
Rays
Eels/snakes
Sea horses
Small
(you can easily swim against it)
Wall
(steep but you see the bottom)
Table-/fan-shape
Trevally/Jacks/Tuna
Groupers
Scorpion/frog fish
Medium
(you can swim against it for a little while/higher air consumption)
Drop off
(steep and you can't see the bottom)
Anemones
Barracudas
Lobsters/crabs
Octopus/squid
Strong/reef hooks
(you cannot swim against it)
Blue
(no reference)
Sponges
Sardines/herrings
Puffers
Shrimps
Pumping/washing machine/OMG/hold your regulator
(superman)
Impressions of diving around Balicasag Island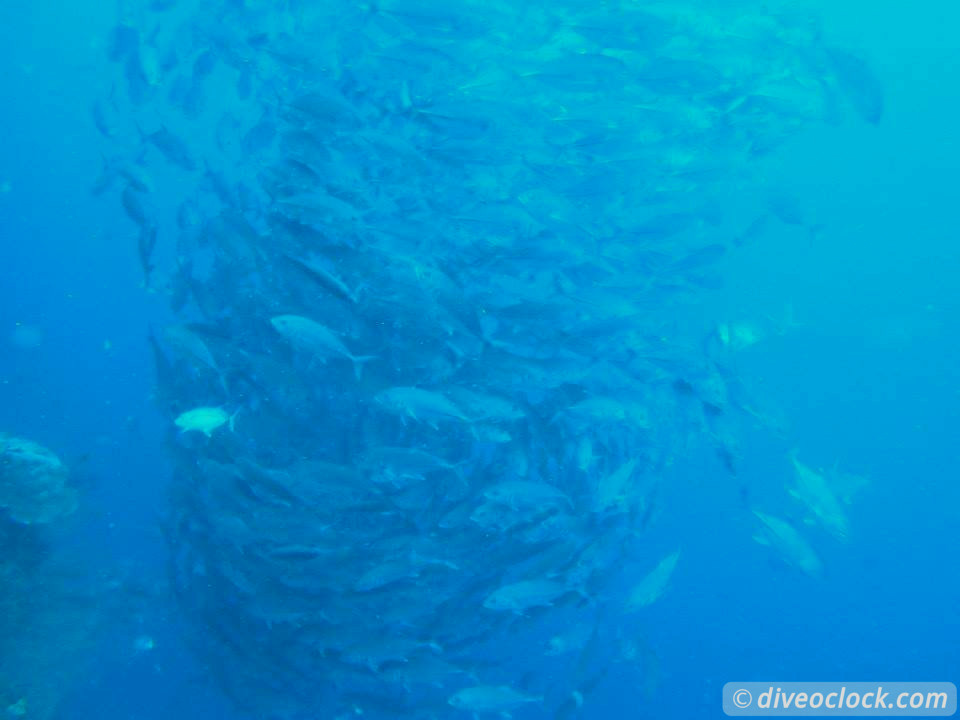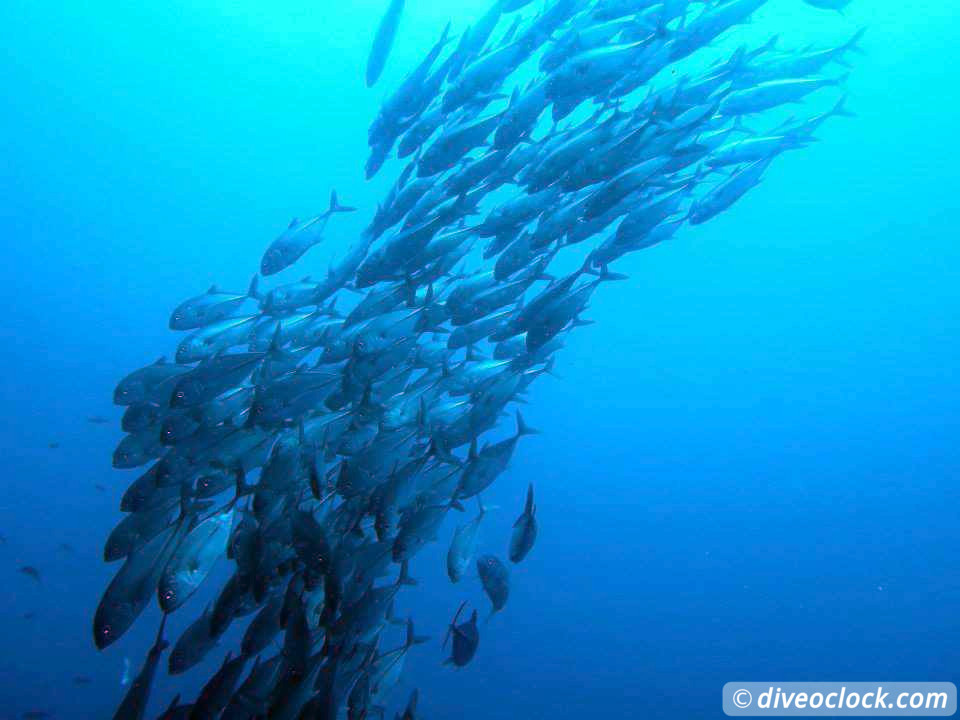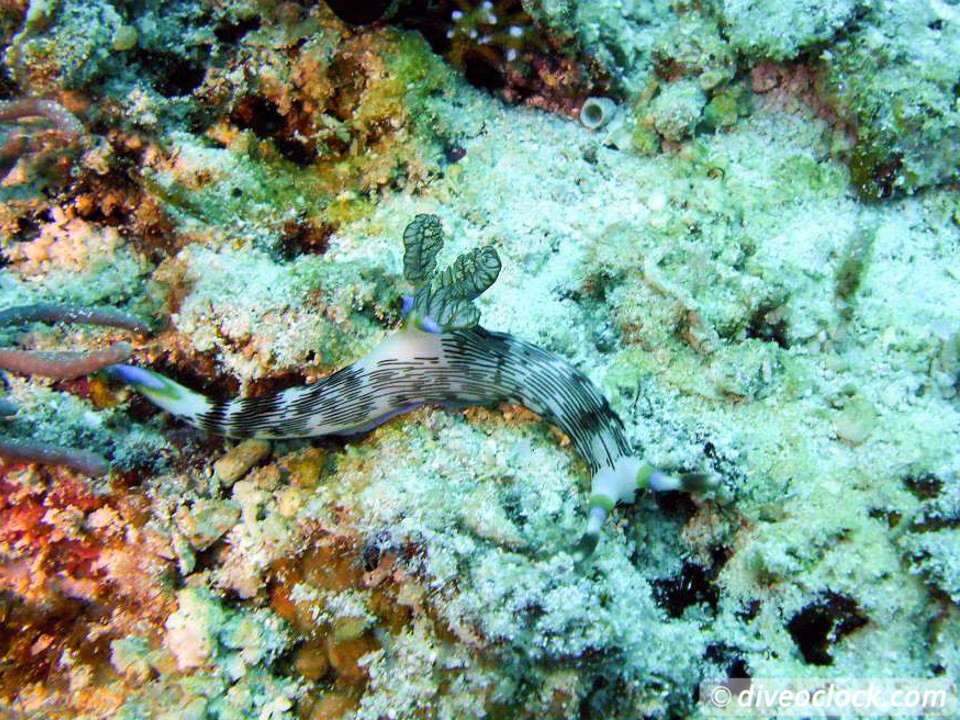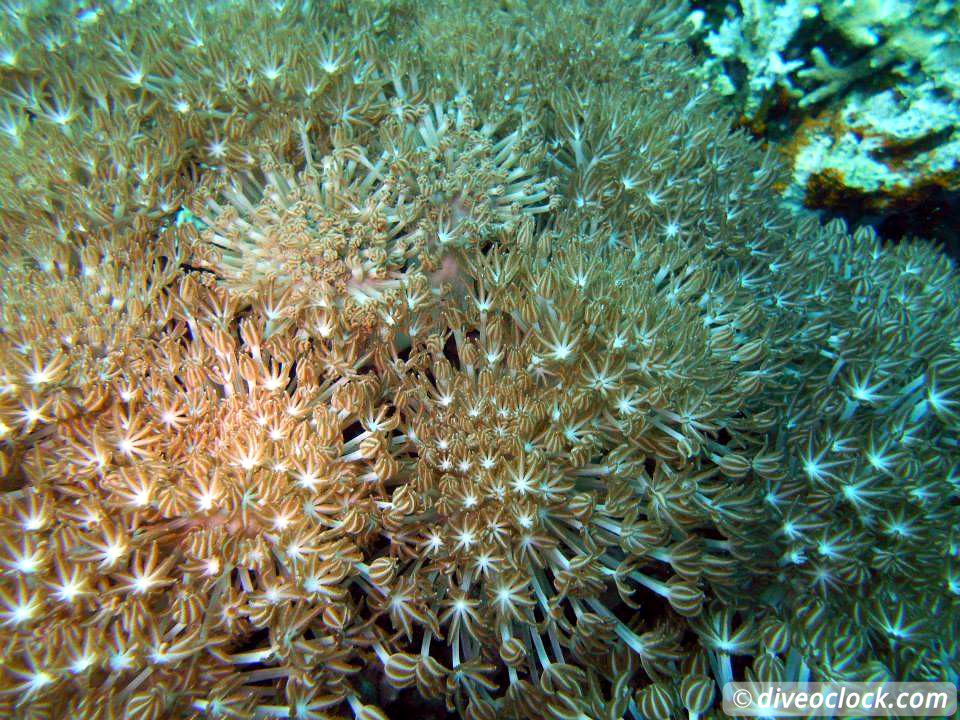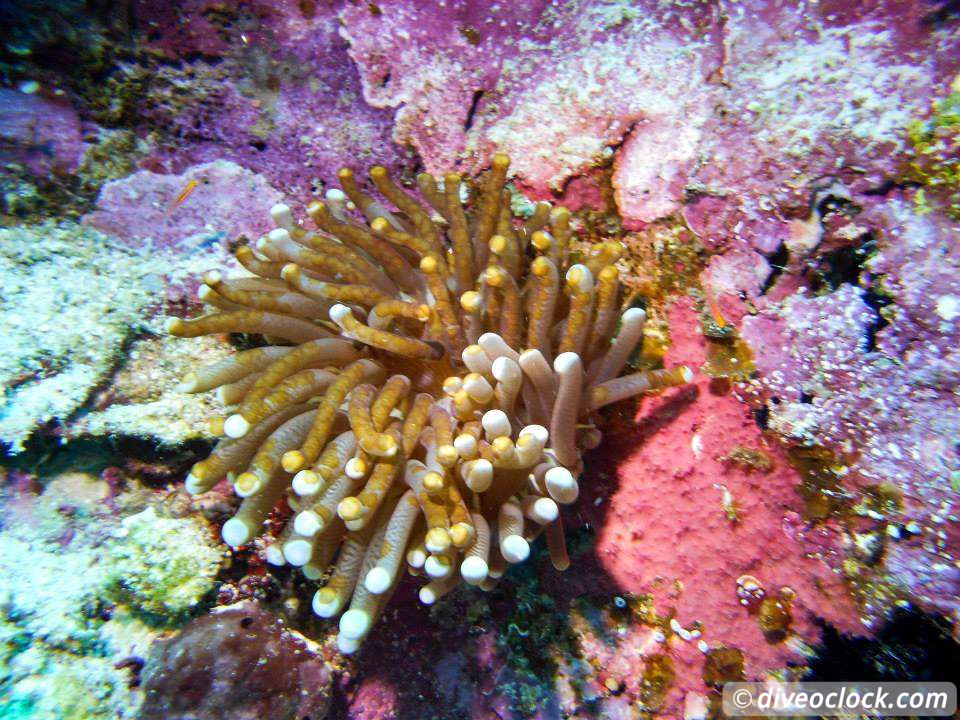 Marine life at Balicasag Island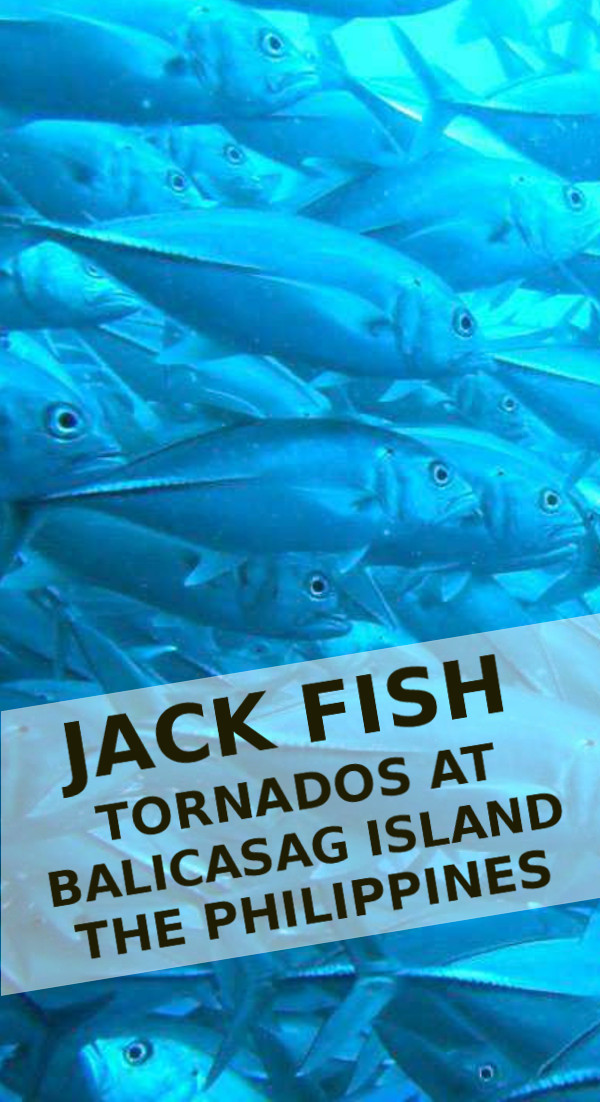 About the organization of Island Adventure Divers
Helen and Poloy are doing an amazing job at Panglao island. One of the best parts was, after carefully selecting our rental equipment, that our equipment sets were marked. My BCD had my name on it with a tag, excellent and personal service during the whole trip!
More about Bohol you can read
here
.
If you like this post, hit that like button on our
Facebook page
and stay tuned for more!
Marlies Wolters
Founder of Dive O'Clock "It's dive o'clock somewhere!"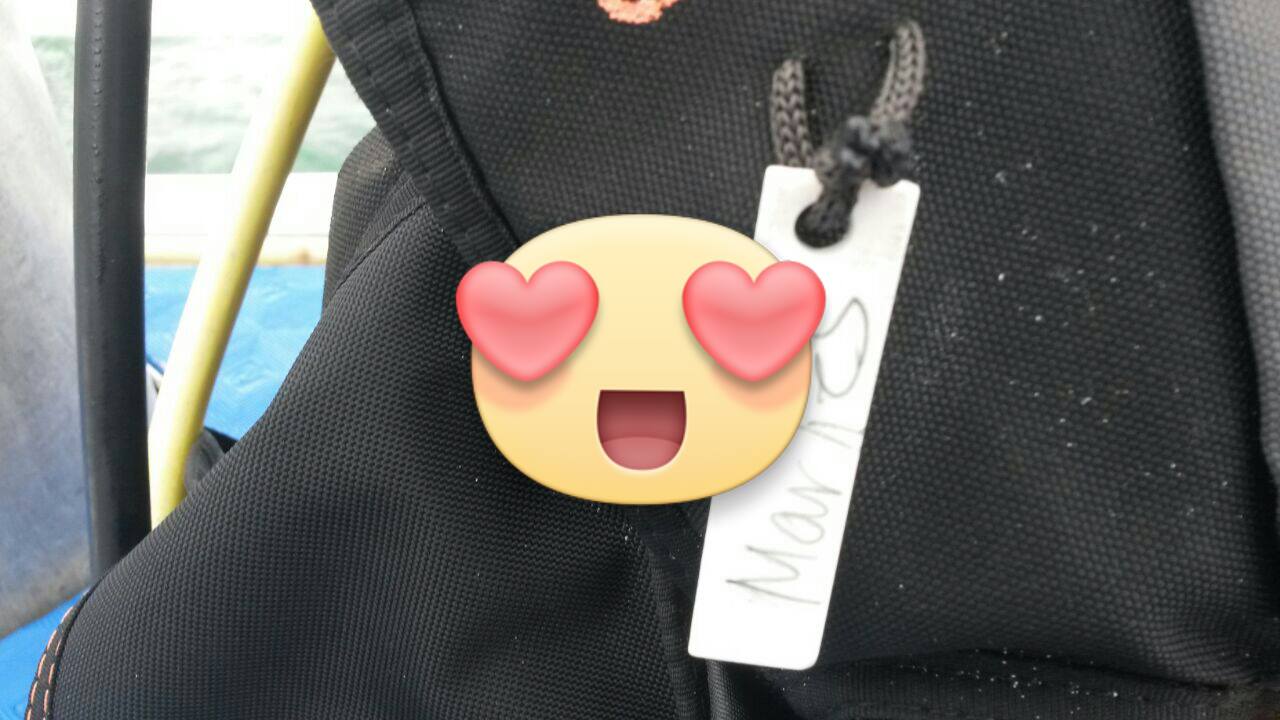 My own name tag on my rented BCD, how awesome!

Share this page: