Zeeland - The Best Diving in The Netherlands on a Liveaboard
Did you ever wonder what it is like to dive in 'cold' waters? Yes, it is cold and can be murky - but there's so much to see down there! Now here's something really adventurous: Staying on a liveaboard in The Netherlands!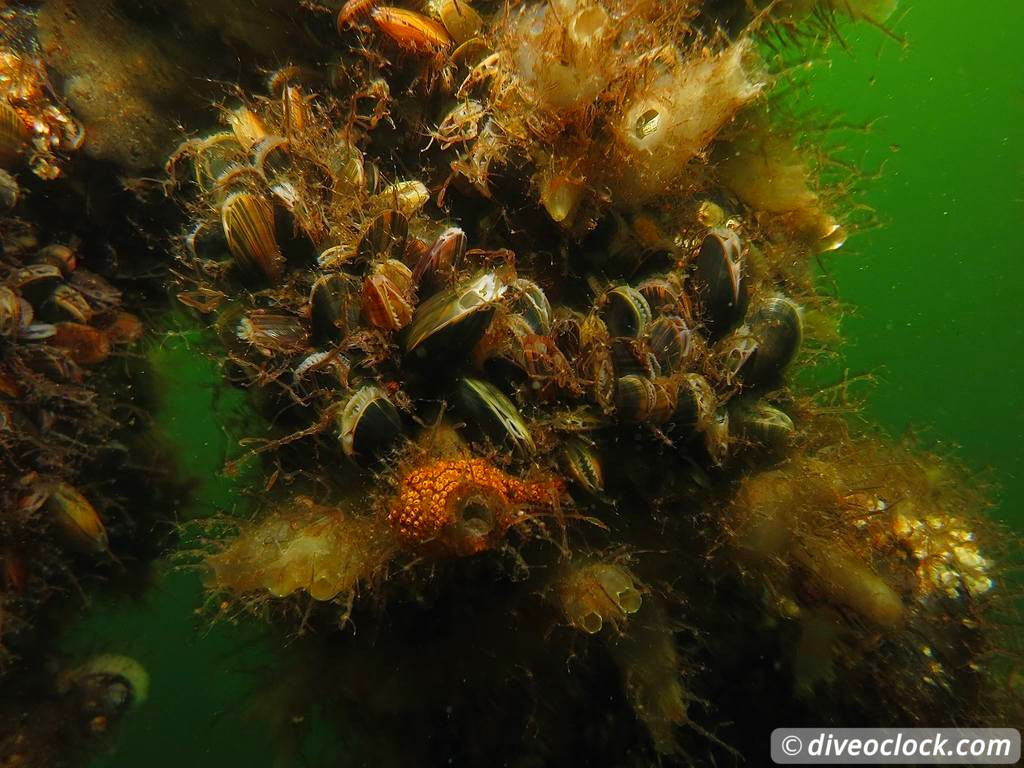 SCUBA Diving in The Netherlands.
Have you been diving in your own country? I love diving in my home country, The Netherlands! You just need a torch and a thicker wetsuit and off you go to great diving adventures!
The best place to dive in The Netherlands
There are hundreds of dive sites in The Netherlands. You can find complete underwater parks with all kinds of wrecks, even a cockpit of a Boeing 707 is laying at the bottom for you to explore in a fresh water lake. In the North Sea there are many ship wrecks to discover while the diving conditions can be quite challenging due to strong currents. What I love most is diving in the South-Western province called Zeeland. Zeeland is basically a large river delta below Sea level. The landscape is green and flat with dikes (man-made hills) to prevent the land from flooding, remember the Delta Works! Diving here is awesome!
Diving areas that are really popular are Lake Grevelingen and Eastern Scheldt (Oosterschelde in Dutch). Both are salt water lakes/lagoons that attract many divers from neighboring countries as well. During holidays you can easily count 20 cars parked close to each dive site and numerous divers climbing OVER the dikes with all their gear to get wet. Especially when diving in the Eastern Scheldt you have to dive at the right tide which makes it crowded at specific times - and less crowded if you calculated the tide wrong :). One of the reasons I love diving from a liveaboard in The Netherlands is that it's never crowded!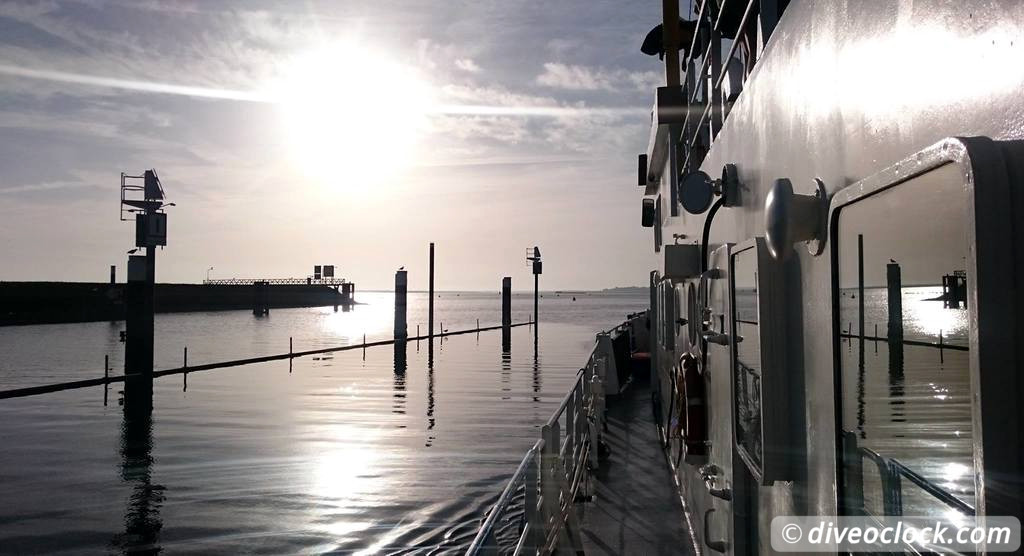 Relaxing on a liveaboard in The Netherlands. (Tertius)
SCUBA diving on a liveaboard in The Netherlands
Have you ever been on a liveaboard or dive safari? It's sooooo easy and comfortable! There are so many benefits of liveaboard diving compared to shore or day-trip boat diving in the first place. To name a few: Better (more intact) dive sites since you can dive further off shore, less carrying equipment around, no sand and other stuff sticking to your equipment/wetsuit/camera, etc.
In The Netherlands it's just the same, with two big benefits: No crowds and no climbing dikes! You just bring your sleeping bag and dive equipment on board, find a place to store everything and get yourself a hot coffee/tea. The rest is taken care of...
Boat diving with the Tertius
My favorite liveaboard company/boat is the Tertius. It is run by captain Ruud and chef/dive leader/steward Ellen, a lovely Dutch couple that will instantly become your new friends. They take care of everything before you even know it. The Tertius boat is 25 meters (82 feet) long with 6 twin cabins for overnight stays, indoor as well as outdoor there are areas to relax and enjoy yourself in between the dives. Also you can go on day trips with the Tertius. There's a filling station on board as well as a dive platform and easy ladders plus extra (smaller) boats to get out of the water safely.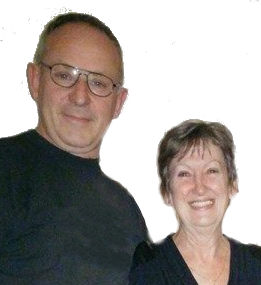 Ruud and Ellen will always give a good boat briefing, interesting and spot-on dive site briefings plus they make sure you are safe at all times. So, just dive and enjoy yourself - as easy as that! Especially when diving in winter time it's so good to get a hot drink, cookies and snacks in the heated indoor (dining) area to warm up and talk about the things you've seen during the dive. Ellen cooks great lunches as well. Who's out of the water first gets served first - so don't worry about being the first buddy team to surface :). After diving you can rinse your equipment on deck and get a hot shower or a cold beer. A perfect day of diving in The Netherlands!
Did you know the 15th CMAS Underwater Photography World Championship was held in The Netherlands in 2015? The Tertius was used for one of the competing teams! There must be something special down there...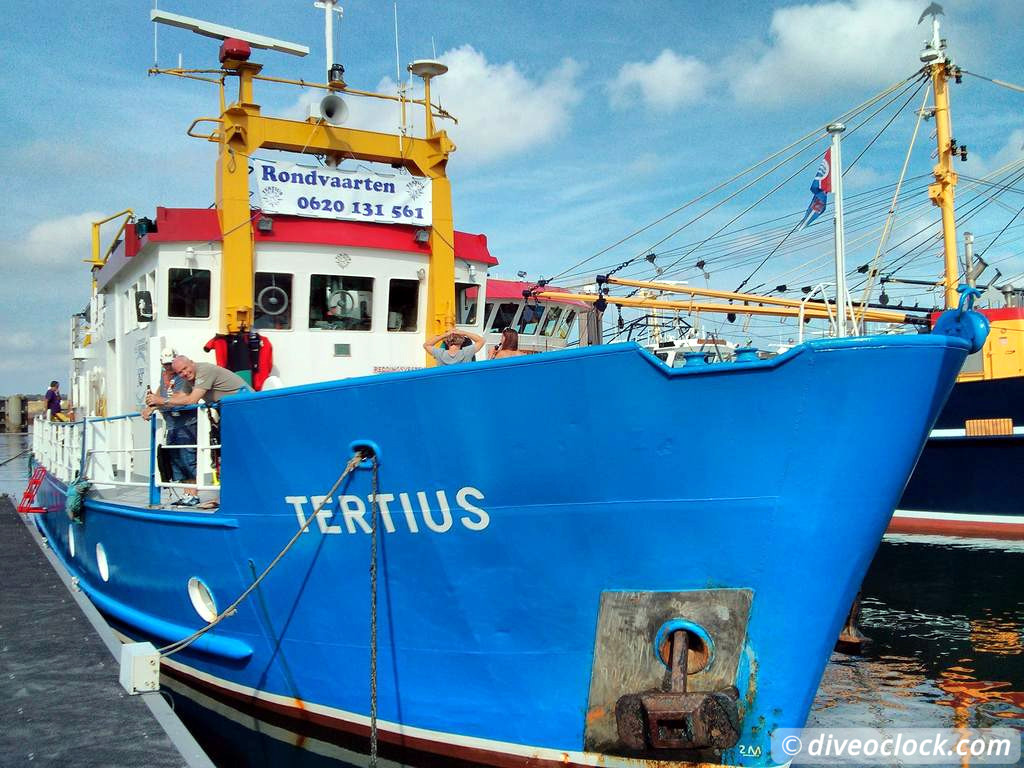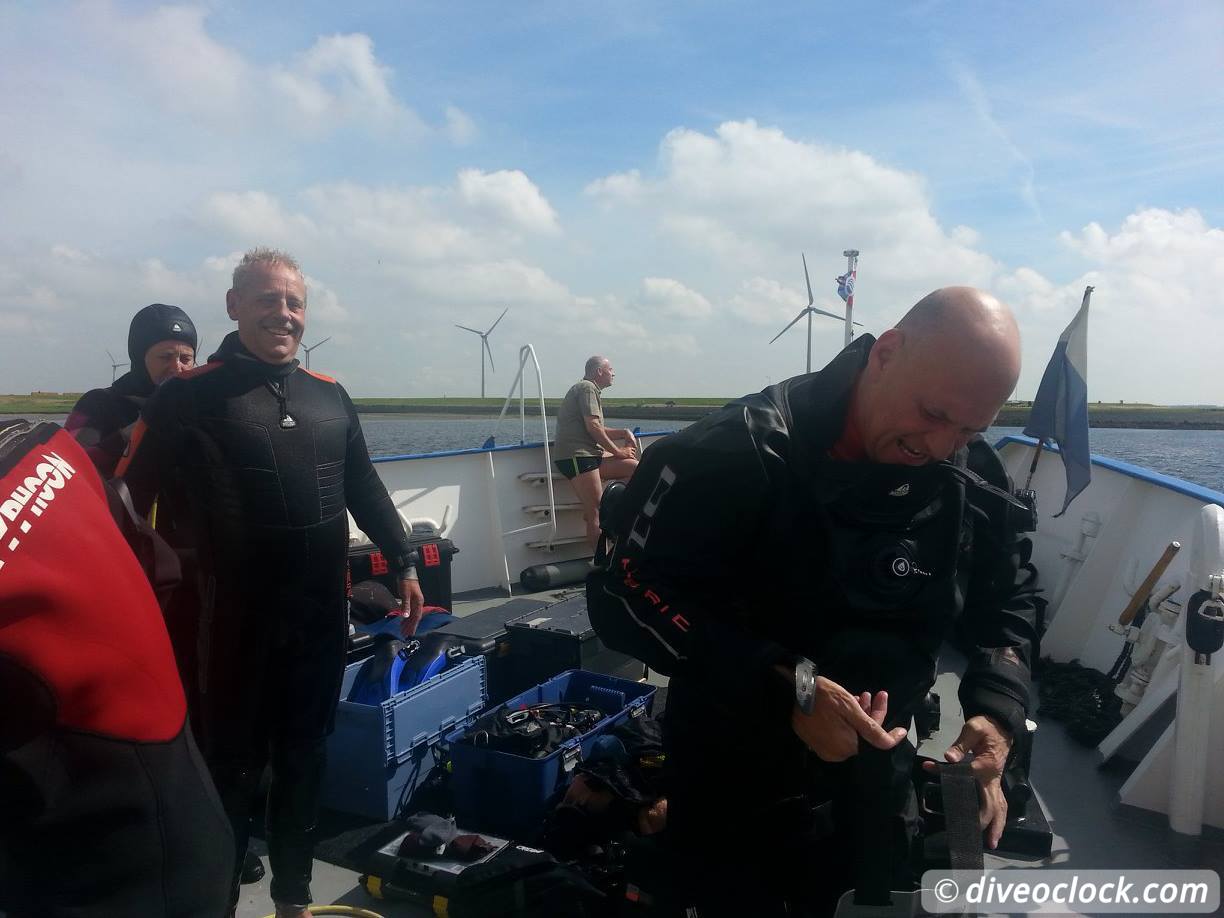 Dive safari with the Tertius!
What you can see underwater in The Netherlands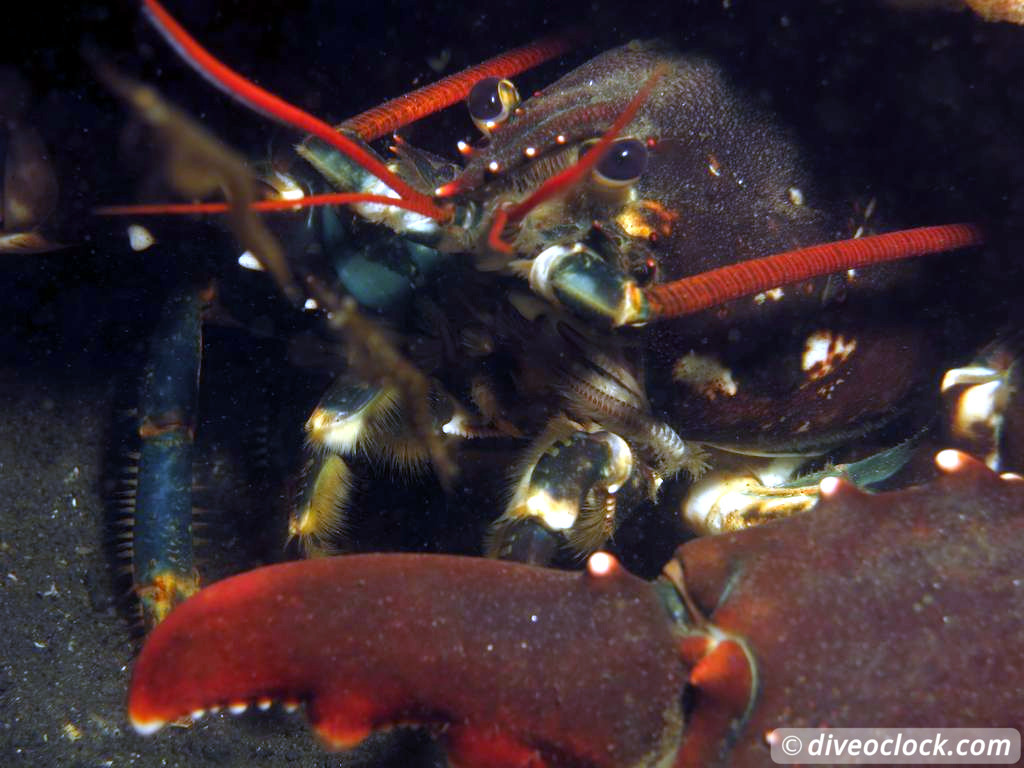 SCUBA Diving in The Netherlands.
If you dive in the province of Zeeland it's quite easy to spot huge lobsters and crabs. Especially a brown crab (Noordzeekrab in Dutch) is hard to miss since they can be as wide as the length of your snorkel (tube). Many types of shrimps can jump around along the rocky bottom full of mussels and oysters while pipefish slowly glide through. Cuttle fish and beautiful colored jellyfish are seen quite often, while spotting a seahorse or a seal is more a once in a lifetime treasure.
The water can (or will be) looking green instead of blue. If you have bad luck you can have visibility less than your own length. Especially when 'somebody' hits the bottom with their fins and all the sediment is flying around. Diving in The Netherlands can be done slower than diving in tropical waters because taking a close look at the reef is far more interesting than searching for something in the blue (or green in this case).
Here are some really impressive underwater shots from my friend Maarten Hoving taken while diving with the Tertius.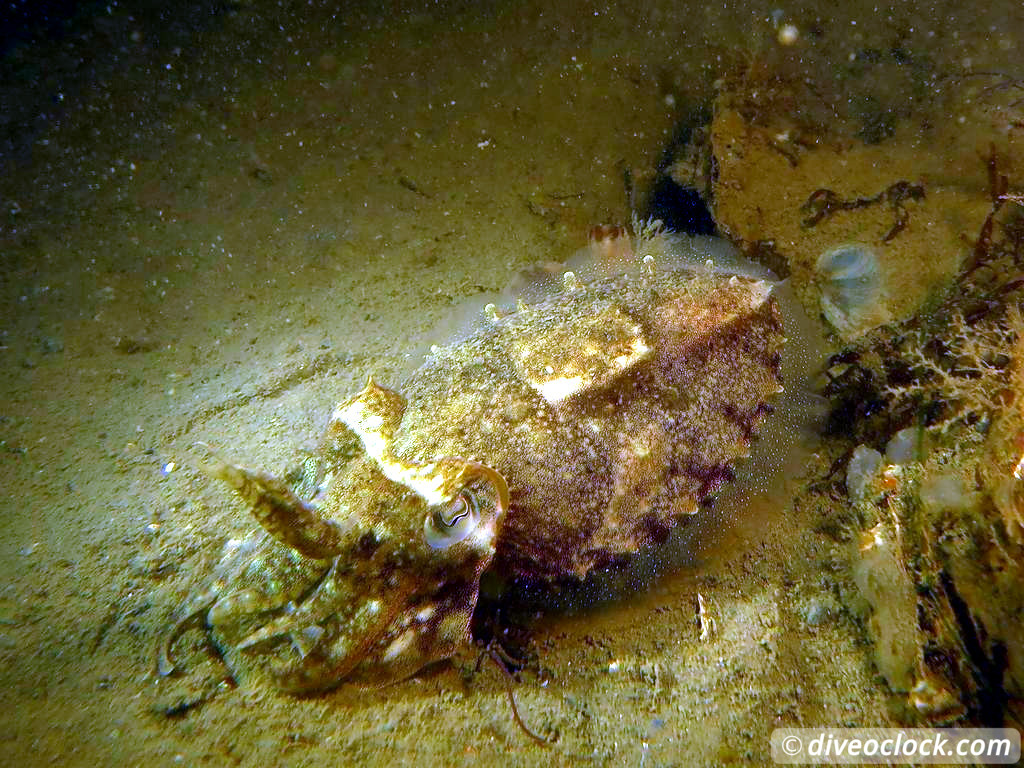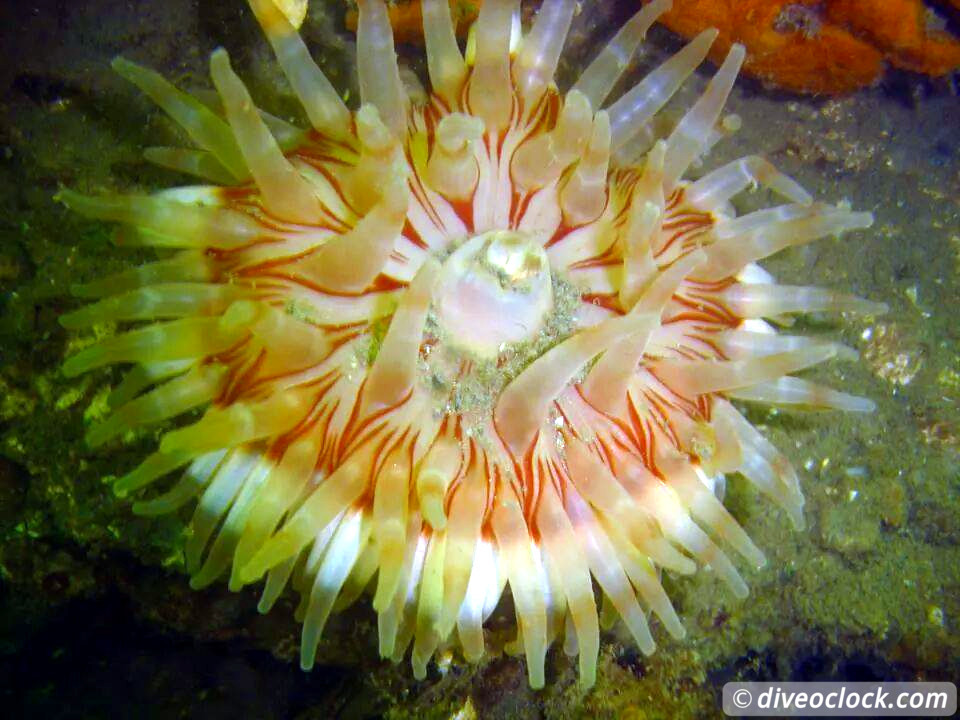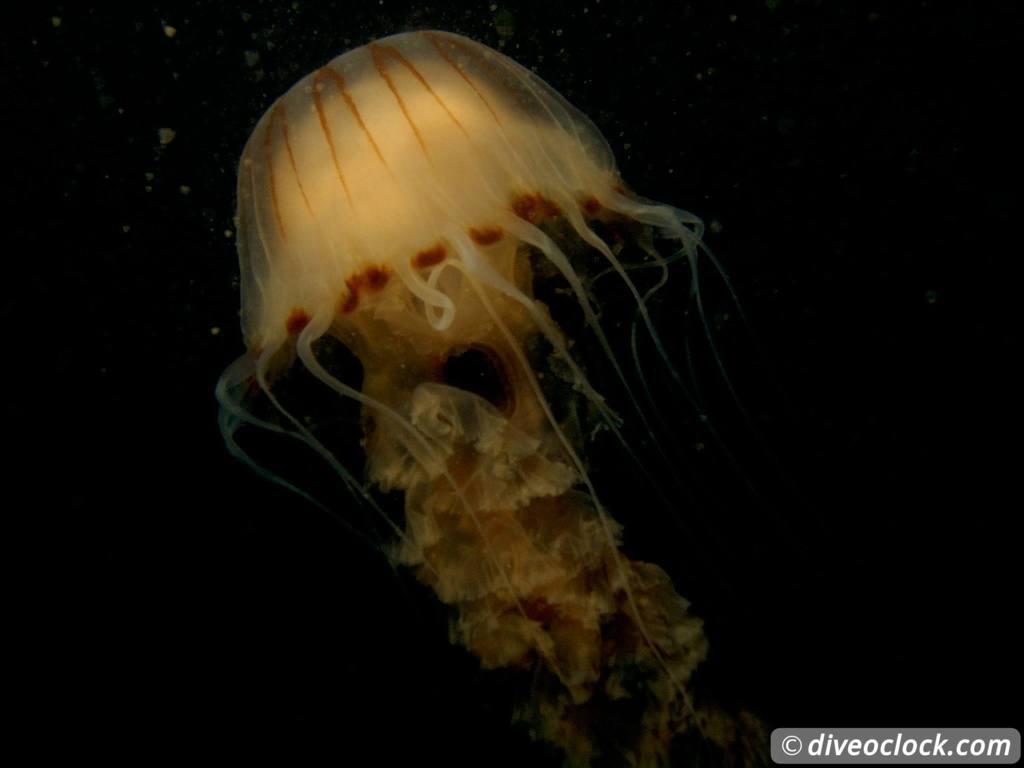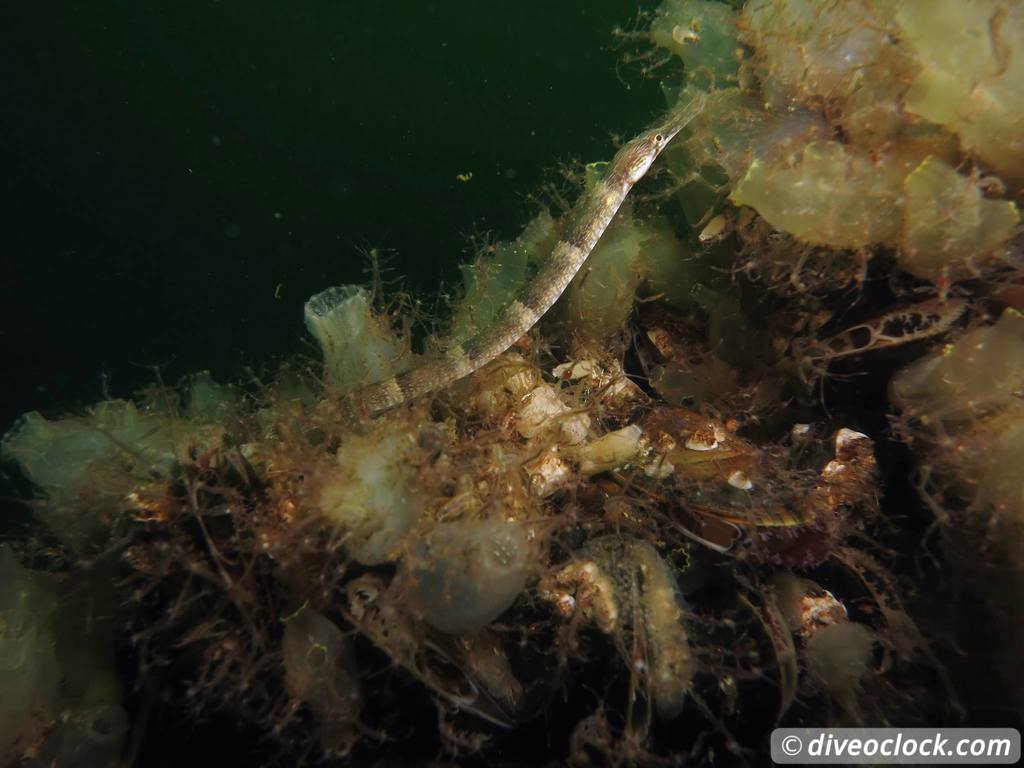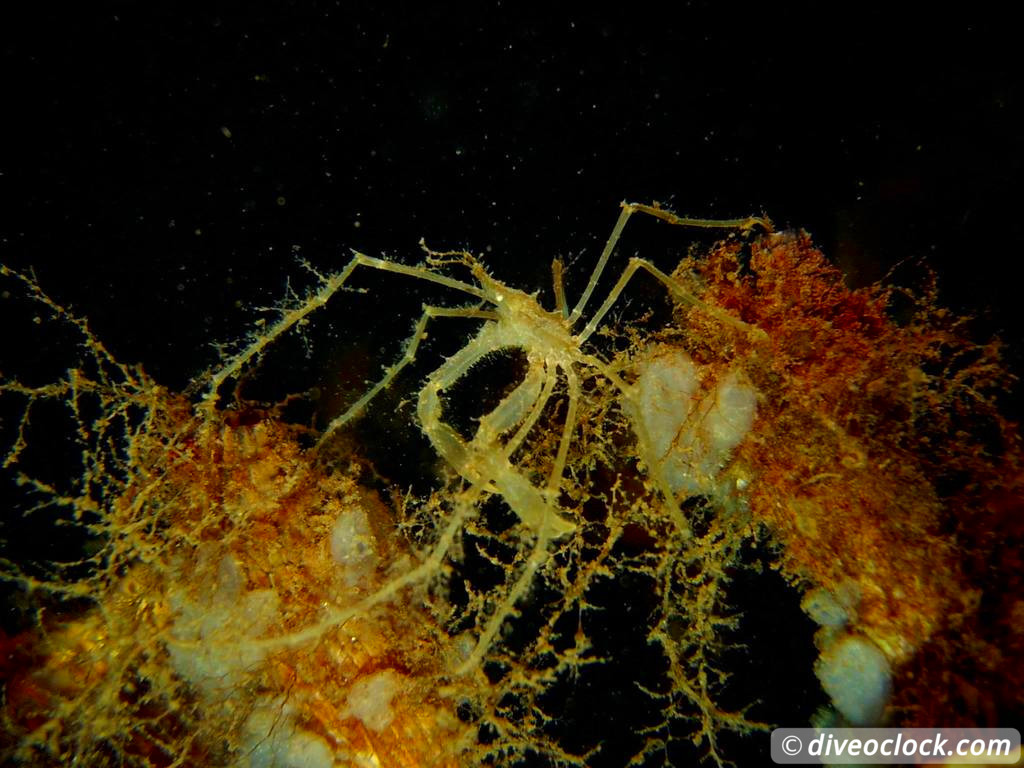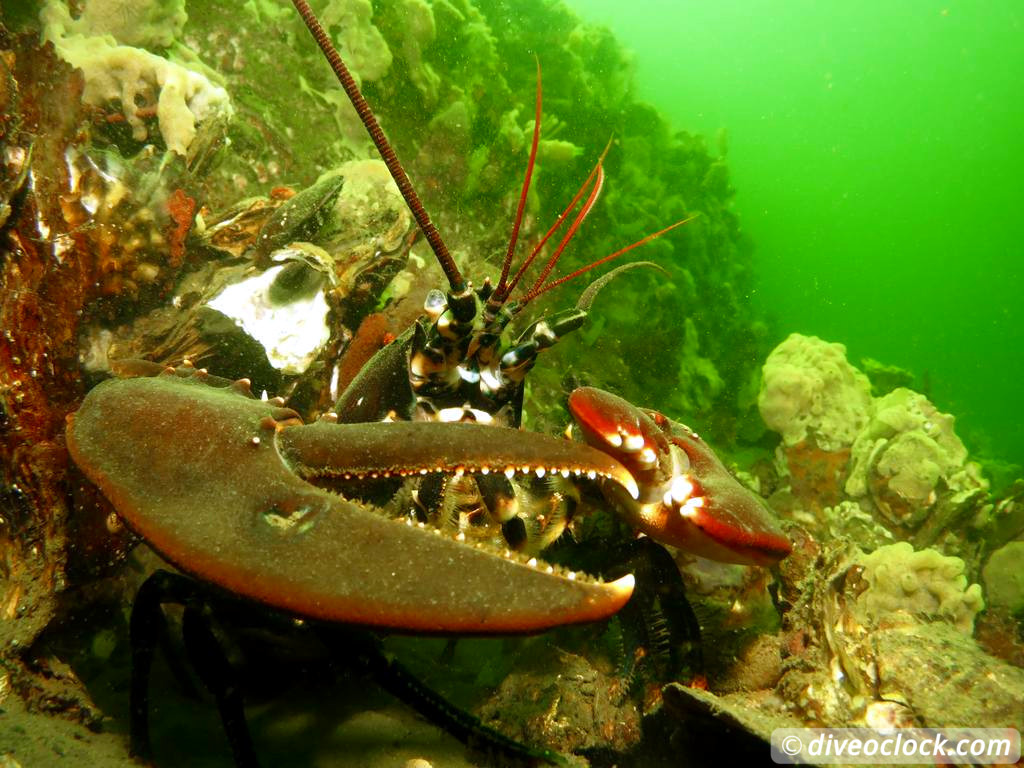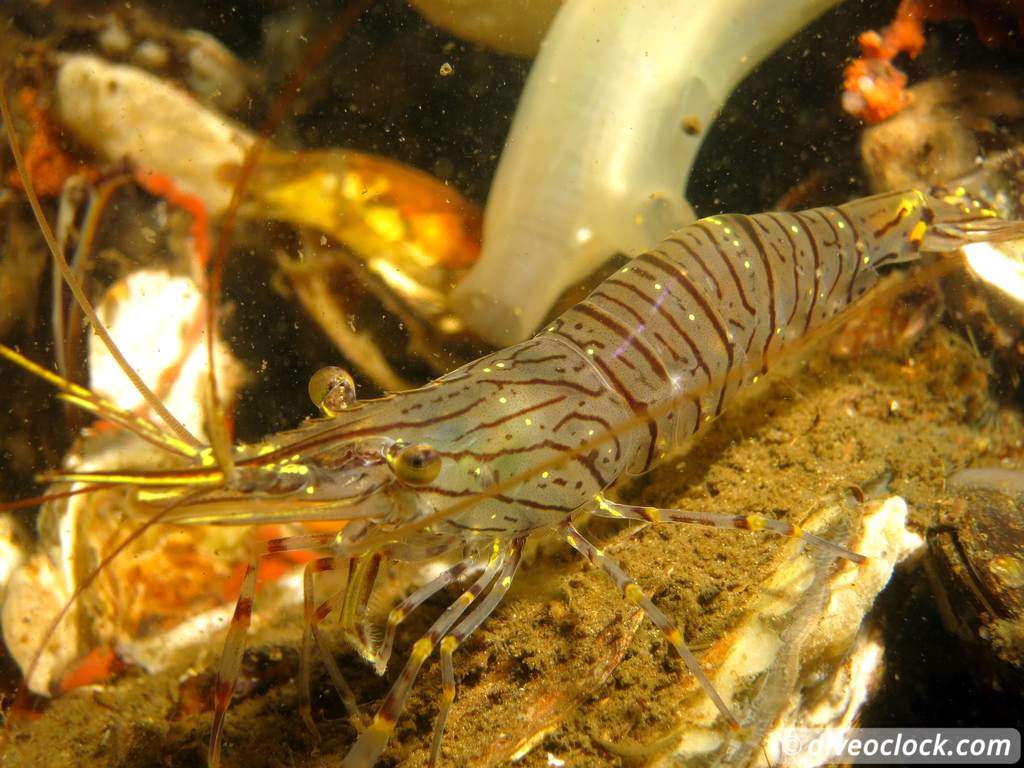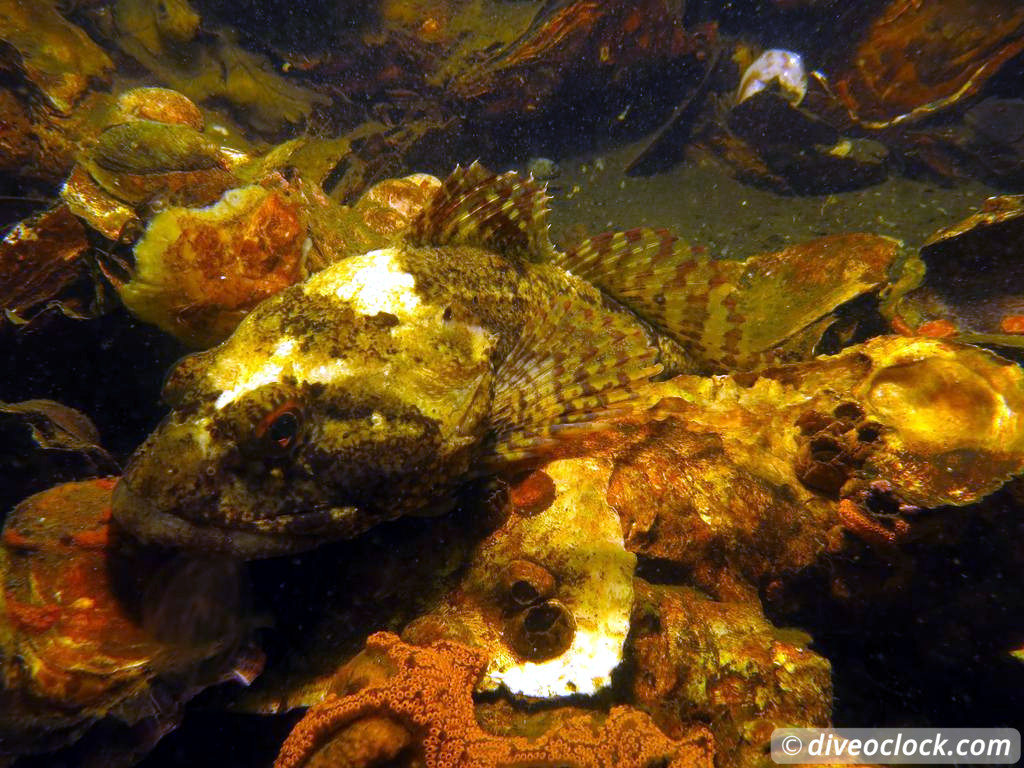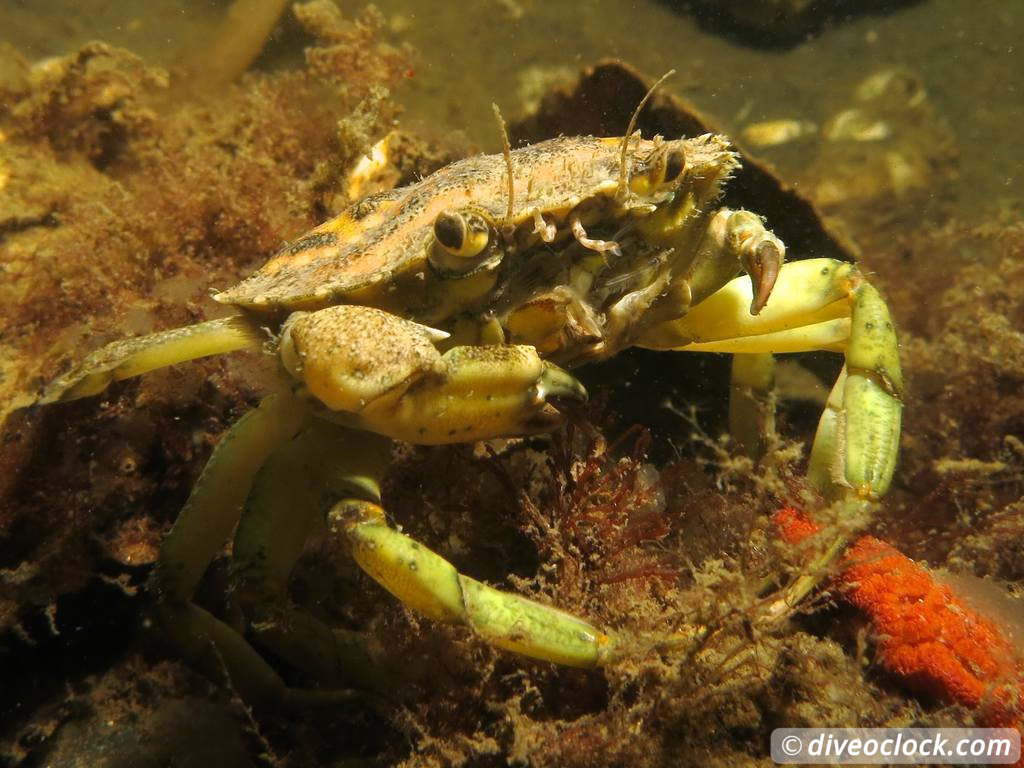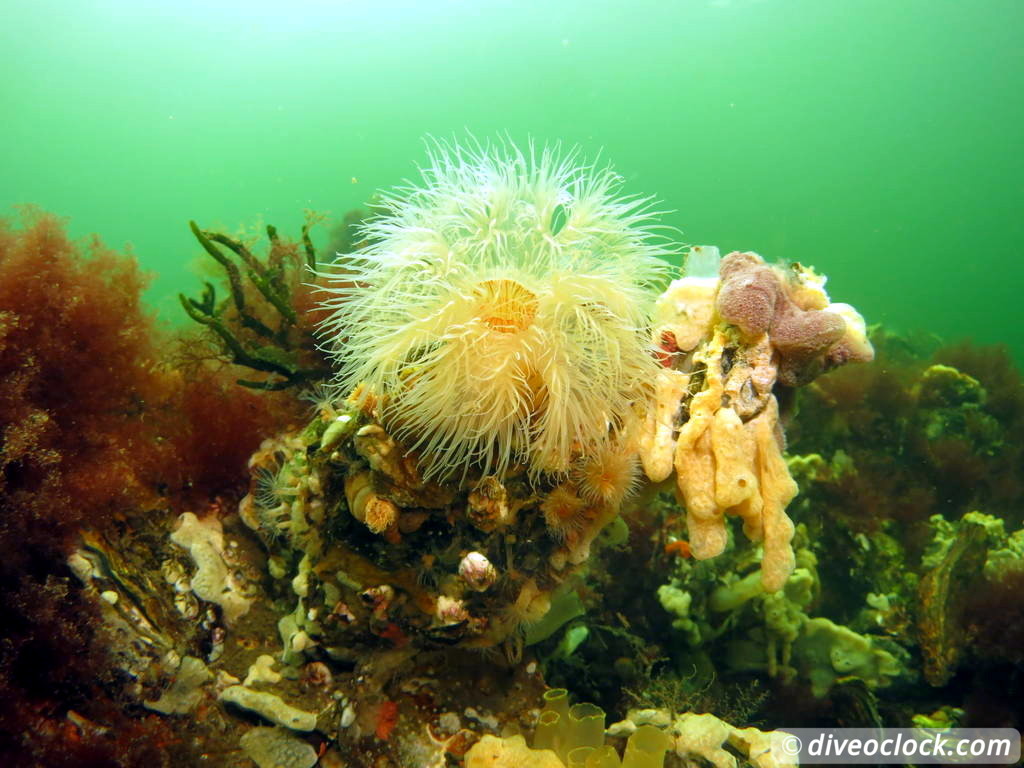 Is it only for hardcore divers?
No, it is not, but it can be cold and requires some organization. The water temperature can be around 10 degrees Celsius/50 degrees Fahrenheit in winter time, but in summer time I have even seen people diving with a shorty (maybe that's hardcore!). You need to be certified and have a level two dive certificate (Advanced with PADI for example) or sufficient experience to join the Tertius, the captain decides.
If you have never tried diving in cold waters, waters with (potentially) less visibility, it's better to dive with a experienced dive professional from the shore before going on a liveaboard in The Netherlands. You can not rent tanks and equipment from the Tertius, but there are many dive shops in the area to get everything you need. Just make sure to make a reservation (dives and equipment) well in advance if you want to dive during holidays.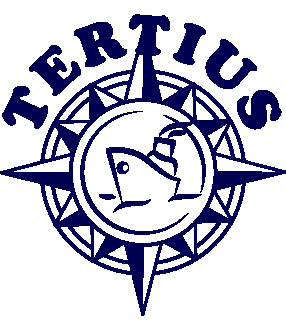 Click here to visit the (Dutch) website of the Tertius! (You can email in English)
Happy bubbles!
If you like this post, hit that like button on our
Facebook page
and stay tuned for more!
Marlies Wolters
Founder of Dive O'Clock "It's dive o'clock somewhere!"

Share this page: