Koh Rong - Diving with Sharks & Nudibranch in Cambodia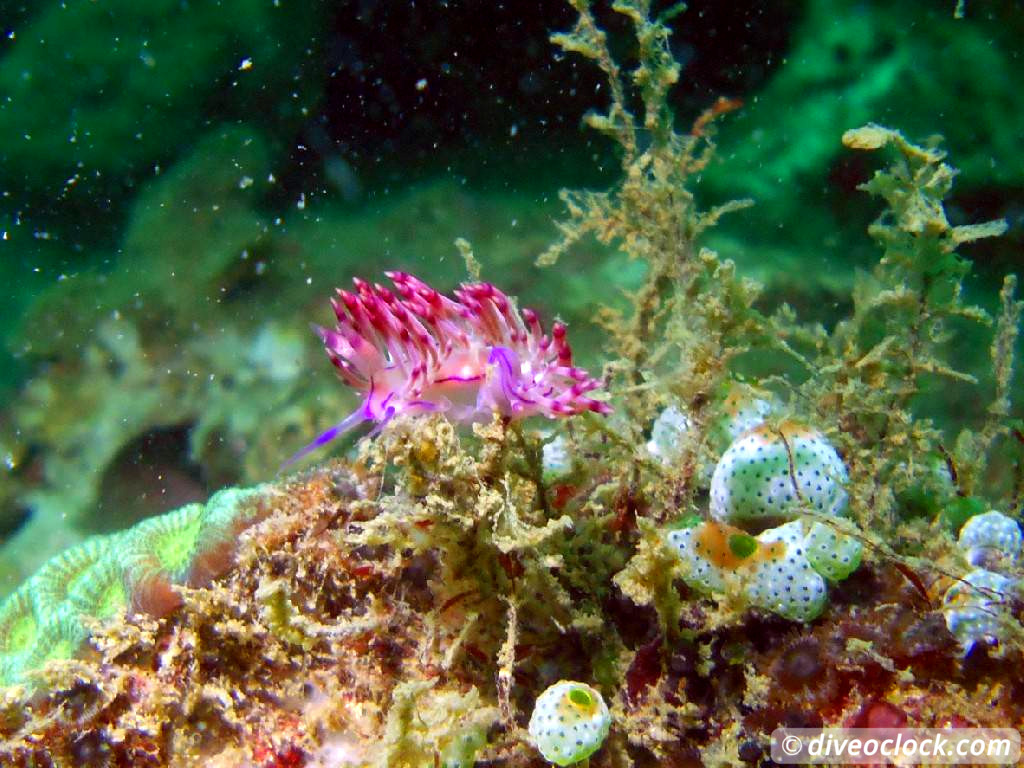 Flabellina nudibranch at Koh Rong, Cambodia
Have you ever heard of Bamboo and Coral Catsharks? You can find them around Koh Rong and Koh Rong Samloem Island as well as some incredible nudibranch species. Cambodia offers a different kind of diving in the Gulf of Thailand!
If you think of Cambodia you might think of the incredible Angkor Wat temple complex or the horrible things that happened at the Killing Fields. What you might not think of is tropical islands and SCUBA diving, but it is all there and it is interesting!
From the island of Koh Rong, in the North-Eastern part of the Gulf of Thailand, you can dive to a large variety of dive sites. Both islands (Koh Rong and Koh Rong Samloen) are still ideal backpacker places with white sandy beaches and beach bars/restaurants.
Right at the jetty where you arrive from Sihanoukville there is a dive shop called Koh Rong Dive Center. We went on a 2-tank dive trip with them to the Corner Bar.
| | |
| --- | --- |
| Country | Cambodia |
| Dive area name | Gulf of Thailand, Koh Rong and Koh Rong Samloem Island |
| Dive center | Koh Rong Dive Center |
| Famous for | Coral reef with Bamboo & Coral catsharks |
| Price | 2-tank guided boat dive about $80,- including gear rental (no wetsuit or computer), lunch, tea, coffee and water on board. |
| Hotel recommendation | Sok San Beach Resort |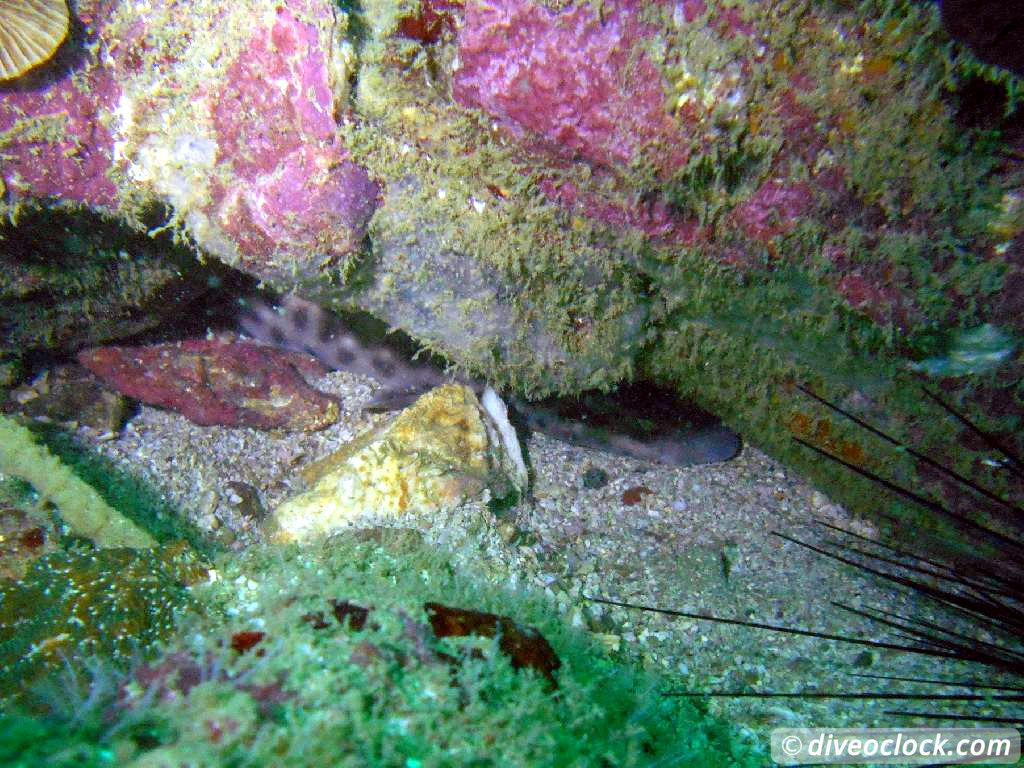 Coralcat shark hiding under a rock at Koh Rong, Cambodia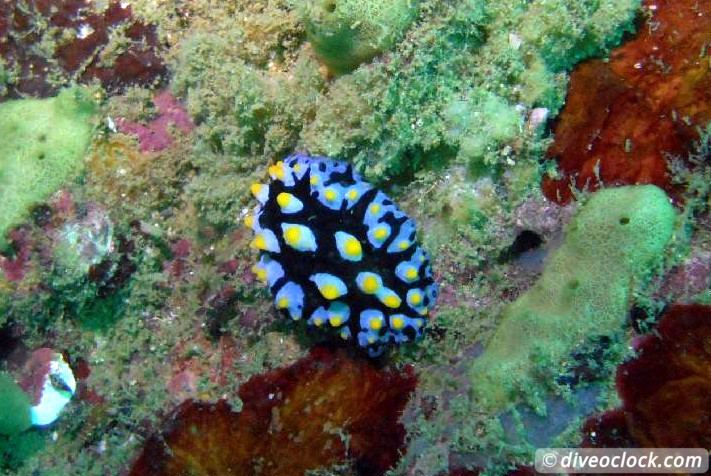 Nudibranch at Koh Rong, Cambodia
Bamboo and Coral Catsharks are small shark species that you can find resting on the bottom. Coral Catsharks have cat-like eyes and white spots on their dark colored body. They grow to a maximum size of about 70 cm and they like to swim around and hide in rocky caves and crevices. Although Bamboo sharks can have spots as well they are easily recognized by the dark bands on their body. We found both species hiding under the rocks, pretty hard to take some nice photos.
Apart from the small shark species there were many nudibranch around. Especially the Flabellina nudibranch is an eye catcher with the long colorful spines and bright colored body. The visibility was not so good, up to 10 meters, making the area look greenish. The colorful barrel sponges and anemones with anemone fish were easy to spot from a distance because of their beautiful colors. The marine diversity is good, we were just unlucky with the visibility.
Comparing dive destinations
Bottom structure
Reef structure
Pelagic
(big stuff in the blue)
Big reef
(bigger stuff on the reef)
Macro
(small stuff on the reef)
Current
(stream)
Flat bottom with bumps/big rocks/pinnacles
Hard corals tree-shape
(not moving)
Sharks
Turtles
Nudibranchs
(snails)
No current
Slope (going down slowly)
Soft corals tree-shape
(moving)
Rays
Eels/snakes
Sea horses
Small
(you can easily swim against it)
Wall
(steep but you see the bottom)
Table-/fan-shape
Trevally/Jacks/Tuna
Groupers
Scorpion/frog fish
Medium
(you can swim against it for a little while/higher air consumption)
Drop off
(steep and you can't see the bottom)
Anemones
Barracudas
Lobsters/crabs
Octopus/squid
Strong/reef hooks
(you cannot swim against it)
Blue
(no reference)
Sponges
Sardines/herrings
Puffers
Shrimps
Pumping/washing machine/OMG/hold your regulator
(superman)
Impressions of diving around Koh Rong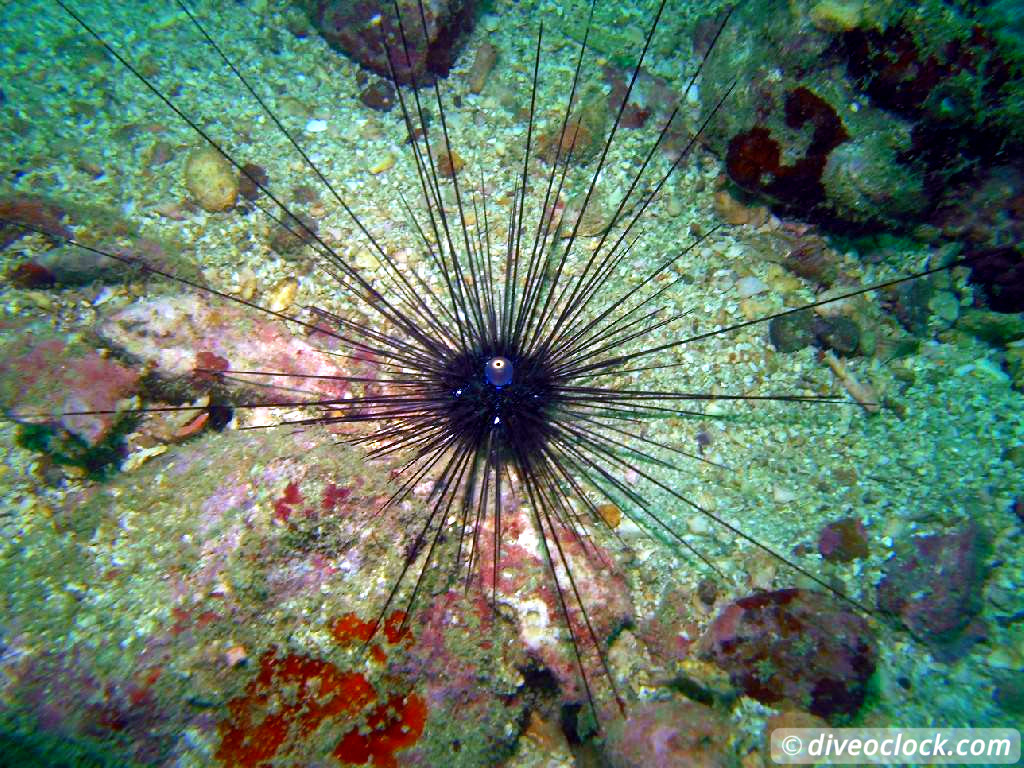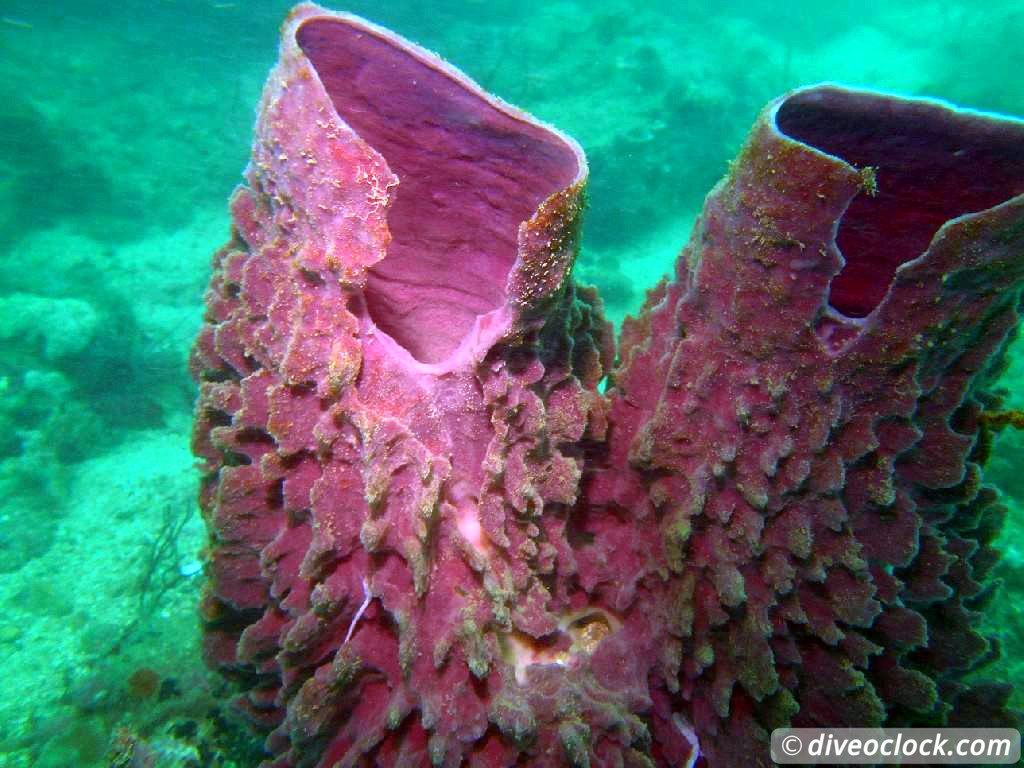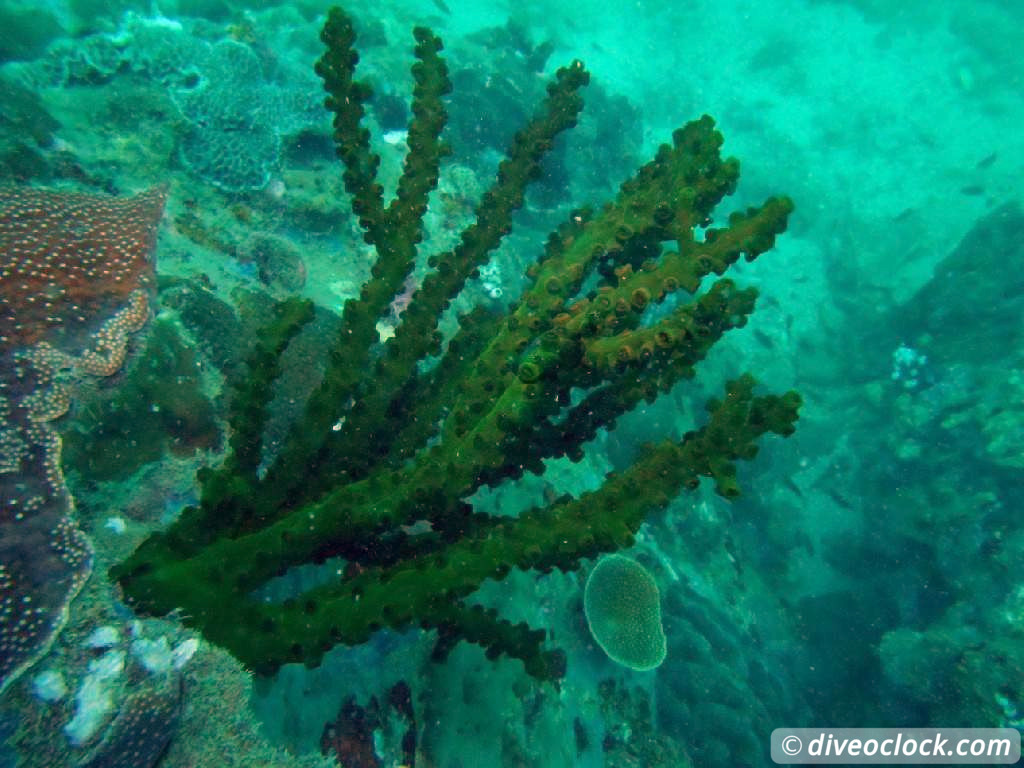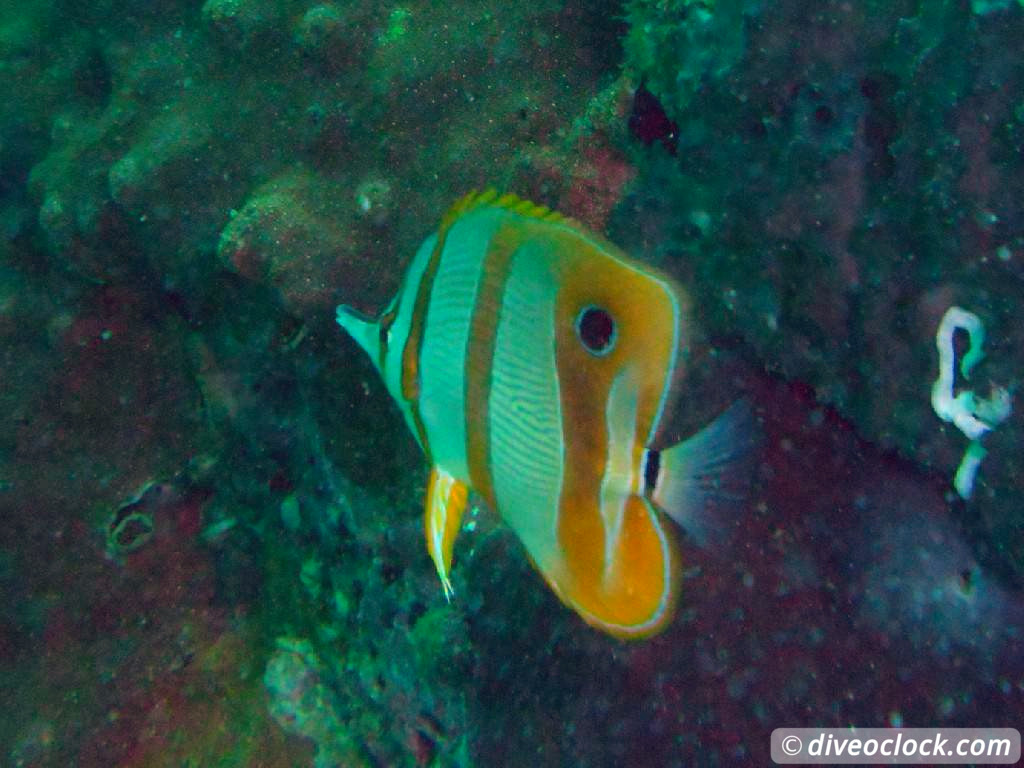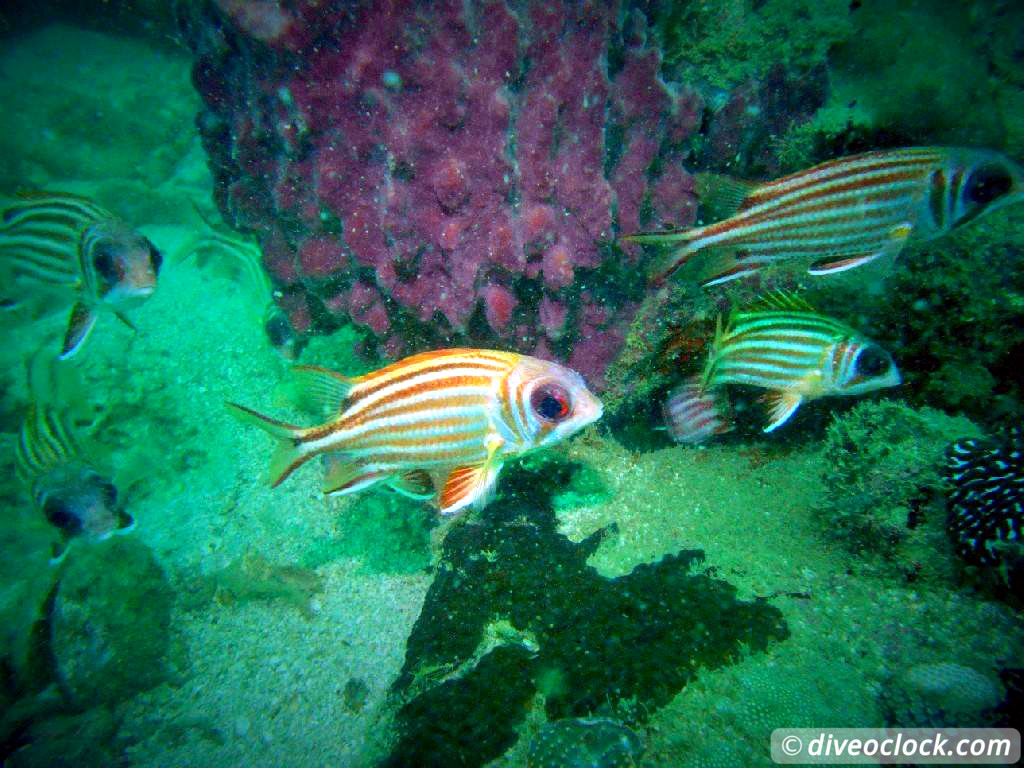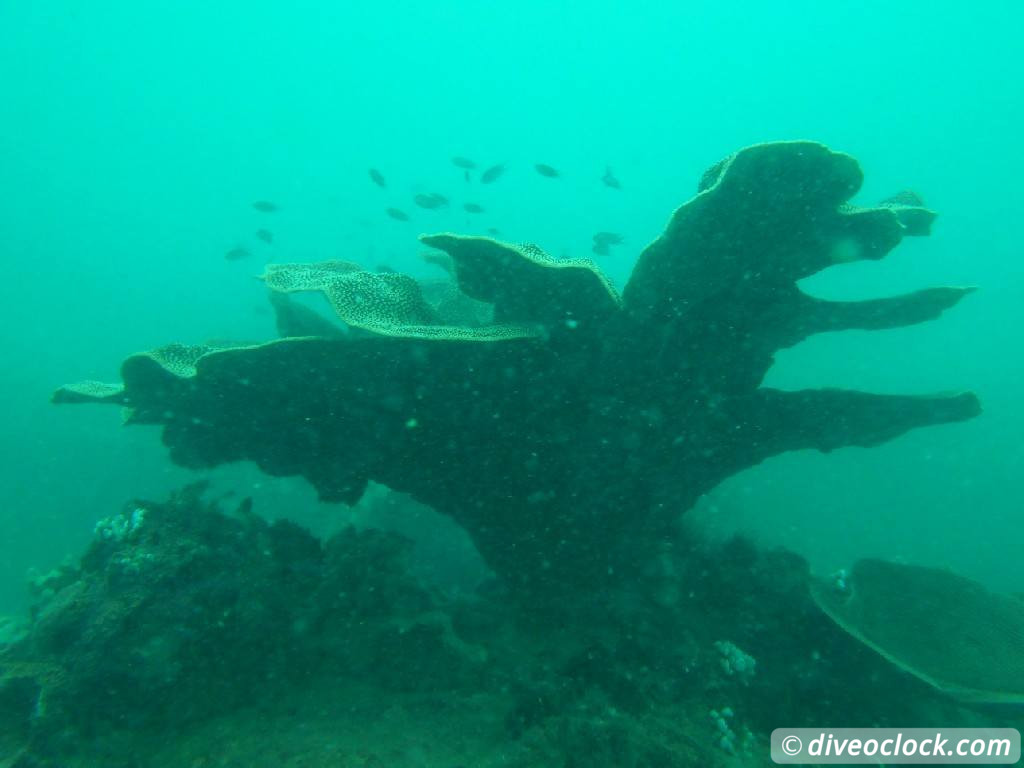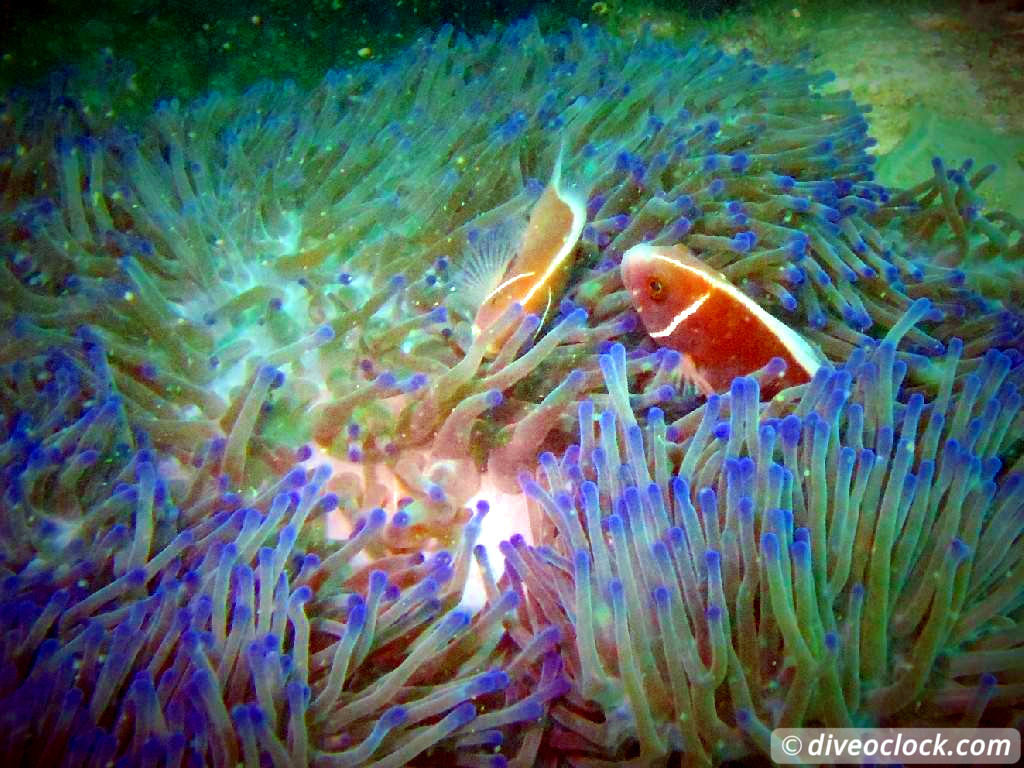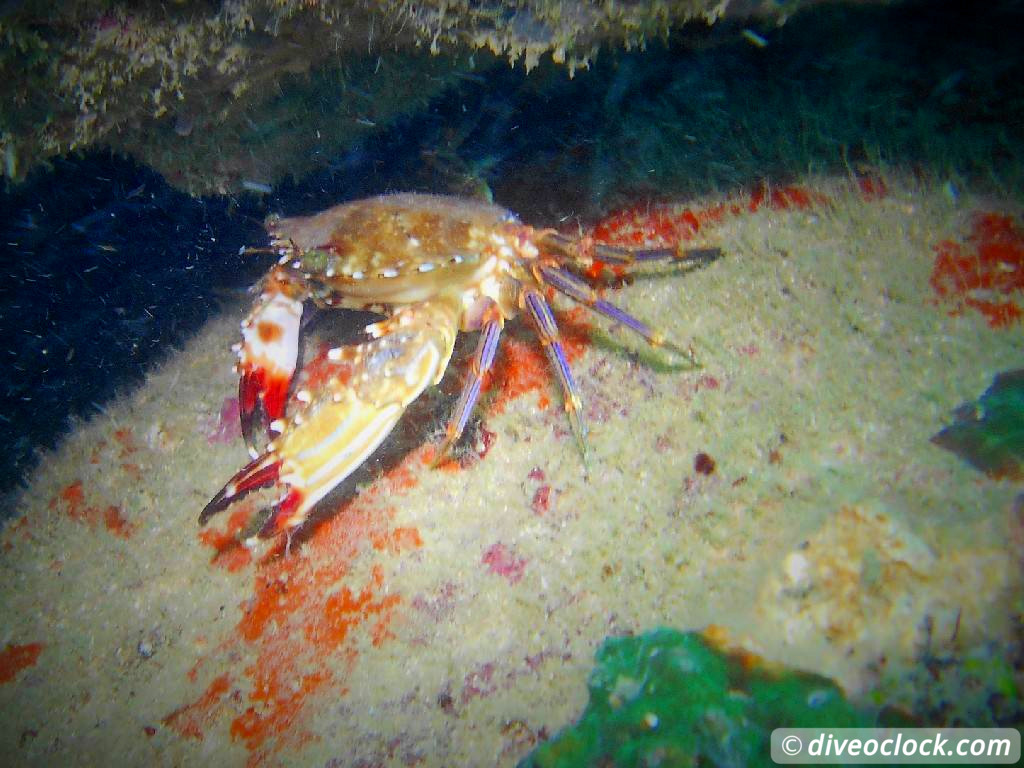 Impressions of diving around Koh Rong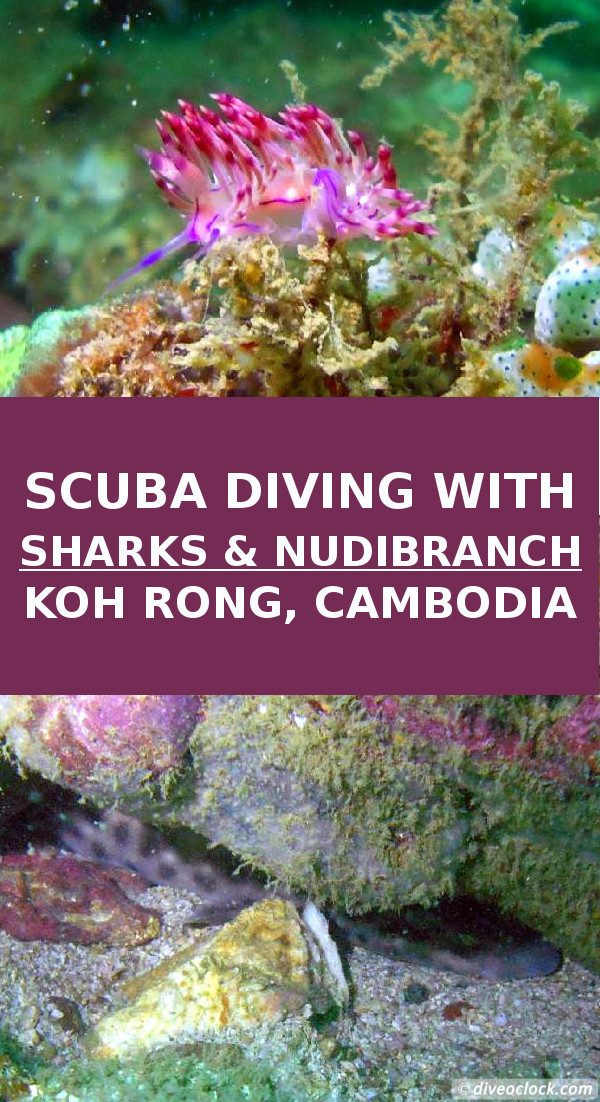 About the organization of Koh Rong Dive Center
Koh Rong Dive Center is a shop you can not miss, they have a big diving center on the jetty. There were many staff member around to help out and many new divers were around for their PADI Open Water course.
We went diving with their spacious boat which had a used look, typical for the Gulf of Thailand. The boat has plenty of space to set up gear, a large dry area inside and a top deck for sunbathing and relaxing. In between the dives we had lunch on Koh Rong Samloen. It was nice to walk around and check out the other island, it is quite different.
If you go to
Koh Rong
, make sure to bring cash! There was no ATM on the island when we were there.
If you like this post, hit that like button on our
Facebook page
and stay tuned for more!
Marlies Wolters
Founder of Dive O'Clock "It's dive o'clock somewhere!"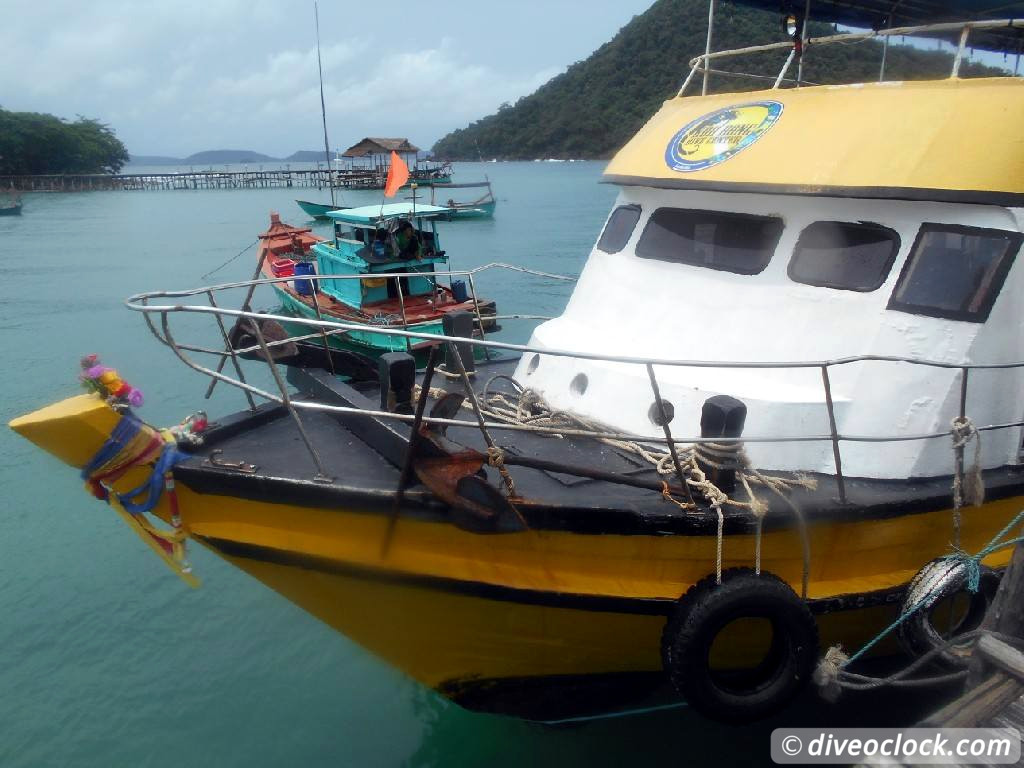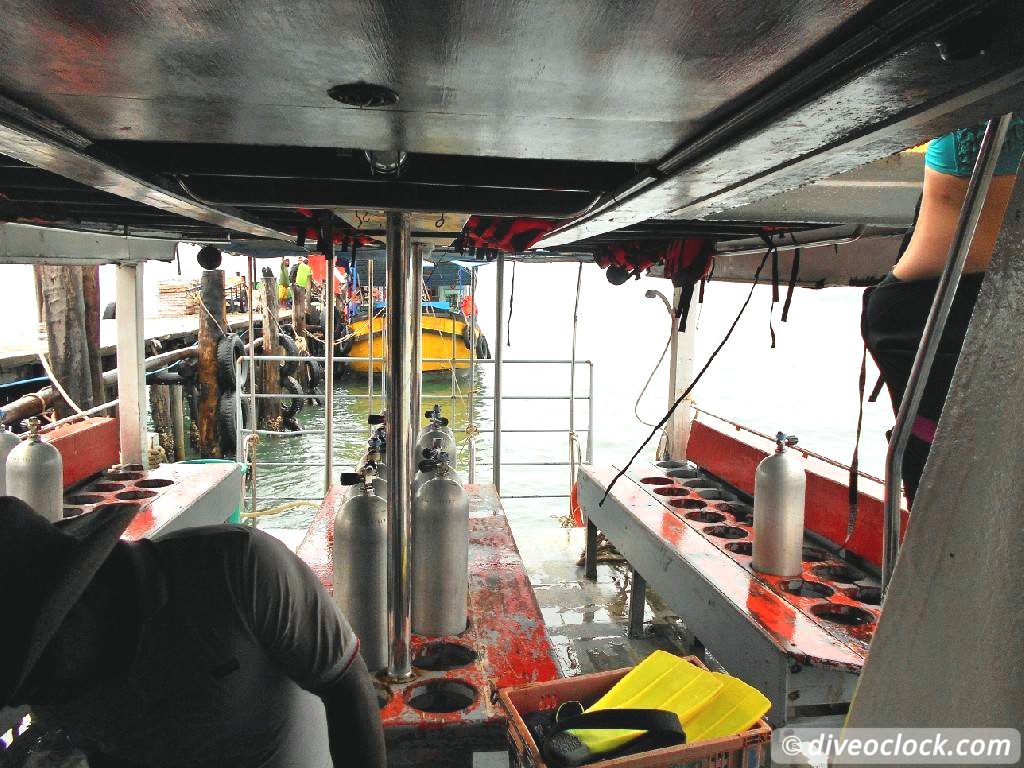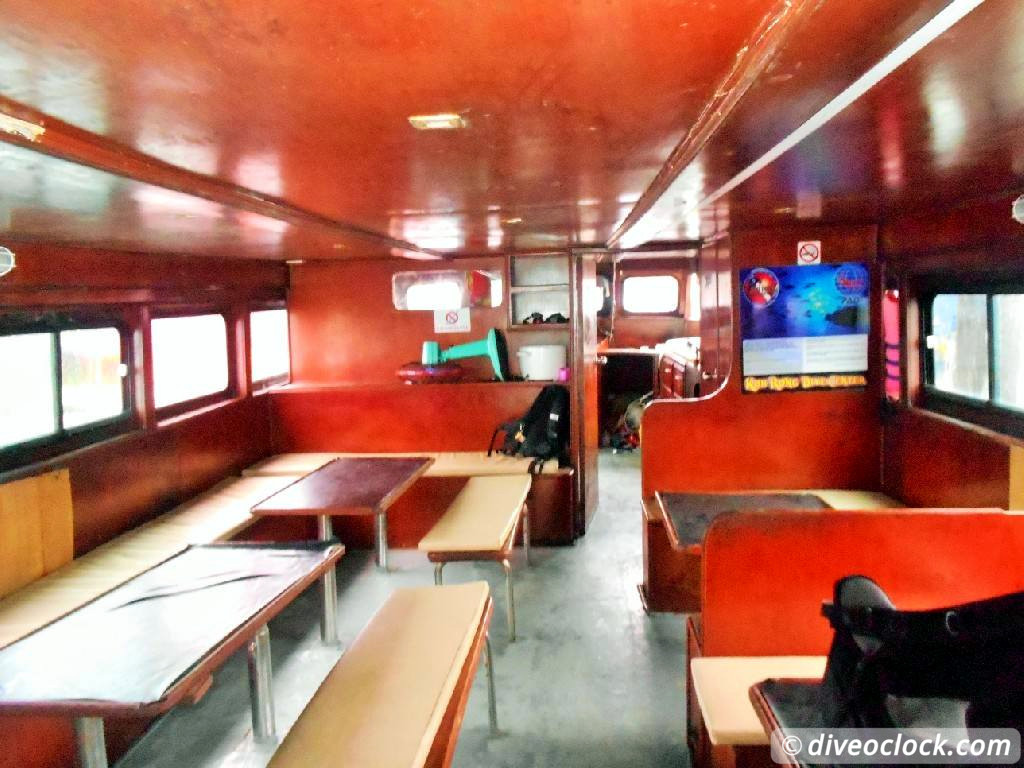 Koh Rong Dive Center

Share this page: