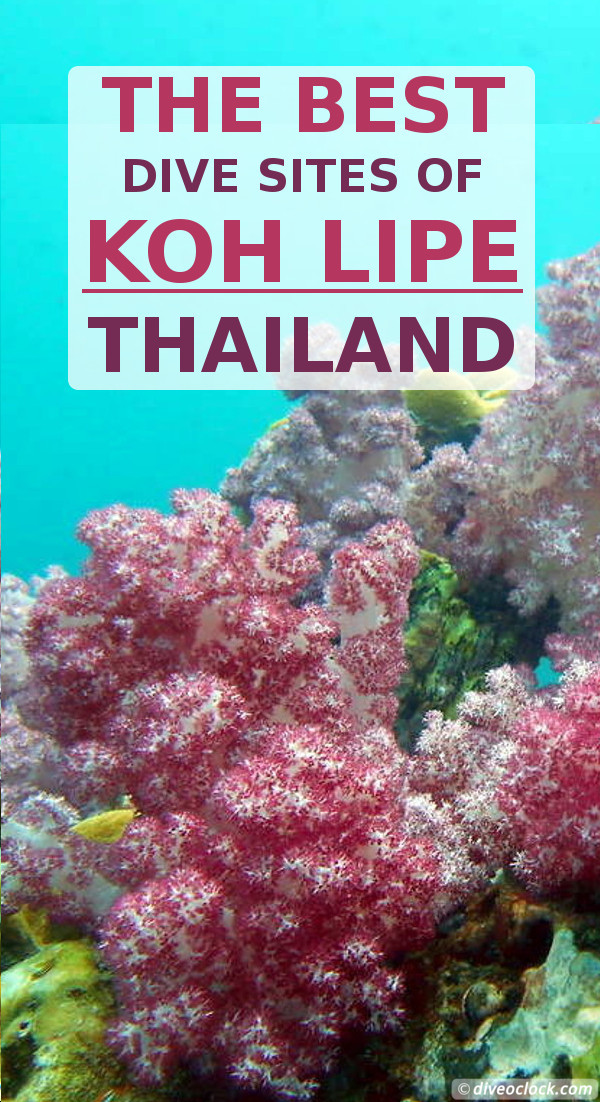 Koh Lipe - The Best Dive Sites of Southern Thailand
Diving in the Andaman Sea is awesome! Koh Lipe is the Southernmost island of Thailand, offering over 20 different dive sites in the Tarutao National Marine Park and Butang archipelago. Rock formations with pelagic, impressive amounts of soft corals and macro, all is there for you to discover.
Koh Lipe is a tropical island in the beautiful Andaman Sea at the Westcoast of Thailand. It is the most Southern island in Thailand and in high season (Nov-May) you can take a boat from and to Langkawi, Malaysia. Koh Lipe is officially part of the Tarutao National Marine Park but nowadays it is a very popular tourist destination with many bars, restaurants and accommodations.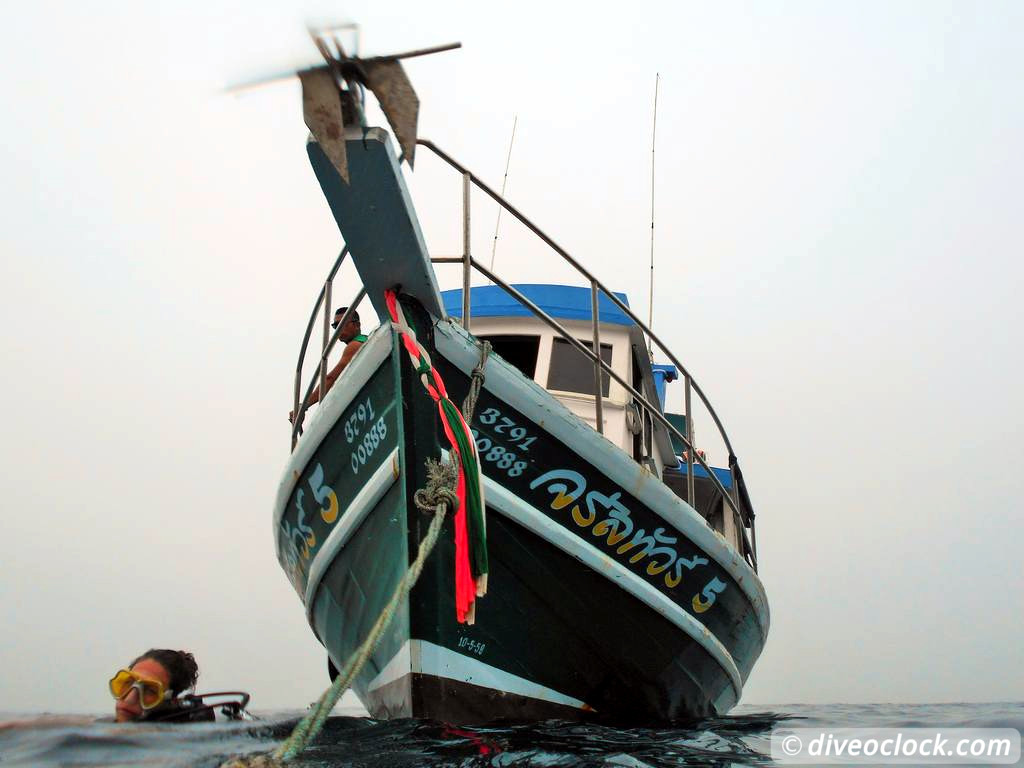 Forra Dive Boat in the Southeast Asian haze, Koh Lipe, Thailand
With over 20 dive sites in the Butang archipelago and the South Andaman Sea in general you can find something for everyone's needs. Turtles, Groupers, Rays, Parrotfish and many tropical reef fish can be spotted, schools of Batfish and even Barracudas.
For experienced divers there is a day trip to the more challenging (and arguably the best) dive sites: 8 MILES ROCK and STONEHENGE. Both dive sites have a possibility for strong current and because of that a higher chance of pelagic fish, manta rays and shark species.
| | |
| --- | --- |
| Country | Thailand |
| Dive area name | Andaman Sea, Koh Lipe |
| Dive center | Forra Dive |
| Famous for | Rock formations with pelagic, soft corals & macro |
| Price | 3-tank guided boat dive about $100,- for a full day including dive equipment, lunch, fruit and drinks |
| Hotel recommendation | Bella Vista Beach Resort Koh Lipe |
8 MILES ROCK
Located 8 miles South of Koh Lipe the name of this dive site does not leave any surprises regarding its name. The dive site contains underwater pinnacles that start at 16 meters and it goes down to over 40 meters. Besides the depth the often strong currents create conditions that are only suitable for the more experienced divers.
This dive site is famous for spotting Whale sharks, schools of Batfish and Barracudas. Although we were unlucky and did not see any sharks or rays we did saw Barracudas and some big Tunas. There was little current so we got to enjoy the dive site for as long as our air and no decompression limits lasted. We did two dives here, both about 40 minutes to 30 meters.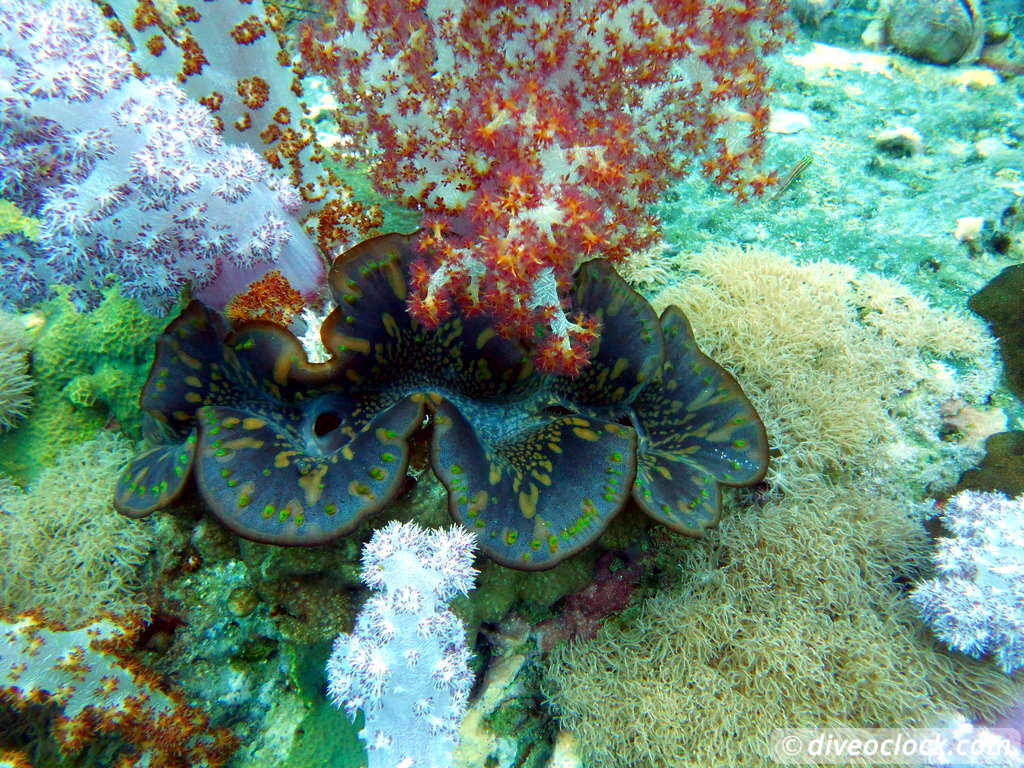 Giant clam and soft corals at Stonehenge, Koh Lipe - Thailand
STONEHENGE
After two deep dives looking for big stuff in the blue it was time for a lovely soft coral dive. This dive site has many smaller rock formations and wall-like structures so it is easy to slow down a bit if you face current. On this dive we also had only a small current and the visibility was a lot better giving great photo opportunities.
Soft corals were everywhere, like fields of colorful flower bouquets waiving with the tide. This dive site starts at about 5 meters, making it easy to take some amazing photos if you have sunlight. Unfortunately we were there during the Southeast Asian haze, which blocked all direct sunlight on the reef. Still it was a magnificent dive site with a lot of Butterfly fish, Pufferfish, little Shrimps and even a Blue Dragon nudibranch (Pteraeolidia ianthina, not to be mistaken with a Glaucus atlanticus which is #1 on my bucket list).
Comparing dive destinations
Bottom structure
Reef structure
Pelagic
(big stuff in the blue)
Big reef
(bigger stuff on the reef)
Macro
(small stuff on the reef)
Current
(stream)
Flat bottom with bumps/big rocks/pinnacles
Hard corals tree-shape
(not moving)
Sharks
Turtles
Nudibranchs
(snails)
No current
Slope (going down slowly)
Soft corals tree-shape
(moving)
Rays
Eels/snakes
Sea horses
Small
(you can easily swim against it)
Wall
(steep but you see the bottom)
Table-/fan-shape
Trevally/Jacks/Tuna
Groupers
Scorpion/frog fish
Medium
(you can swim against it for a little while/higher air consumption)
Drop off
(steep and you can't see the bottom)
Anemones
Barracudas
Lobsters/crabs
Octopus/squid
Strong/reef hooks
(you cannot swim against it)
Blue
(no reference)
Sponges
Sardines/herrings
Puffers
Shrimps
Pumping/washing machine/OMG/hold your regulator
(superman)
Impressions of diving around Koh Lipe: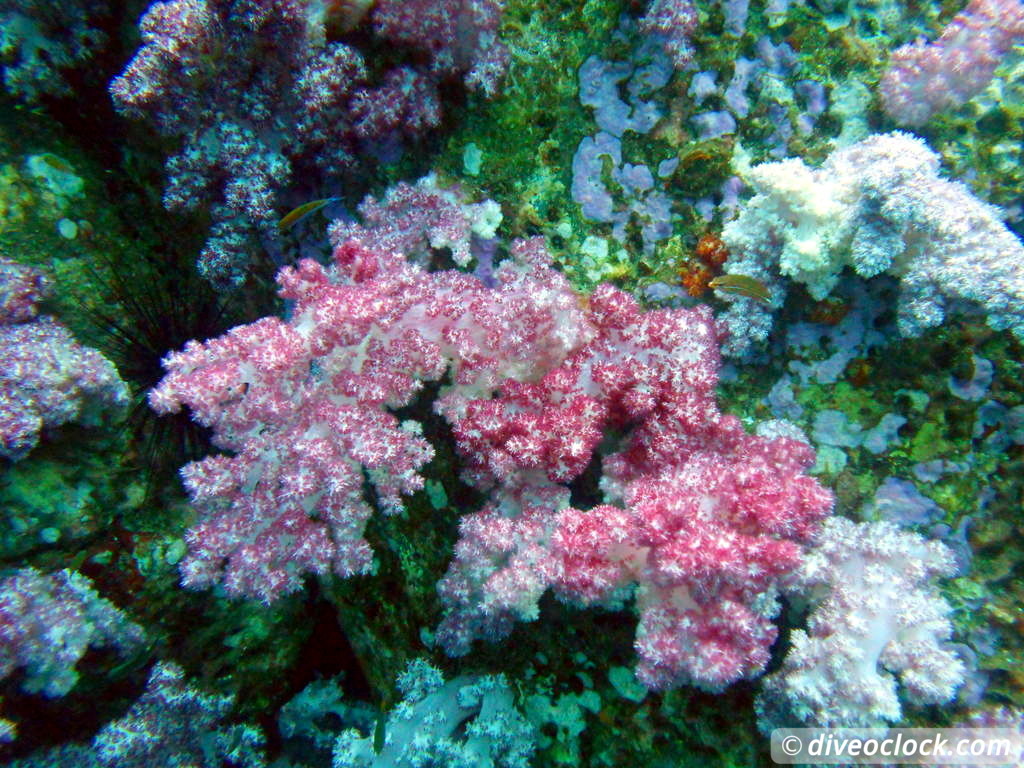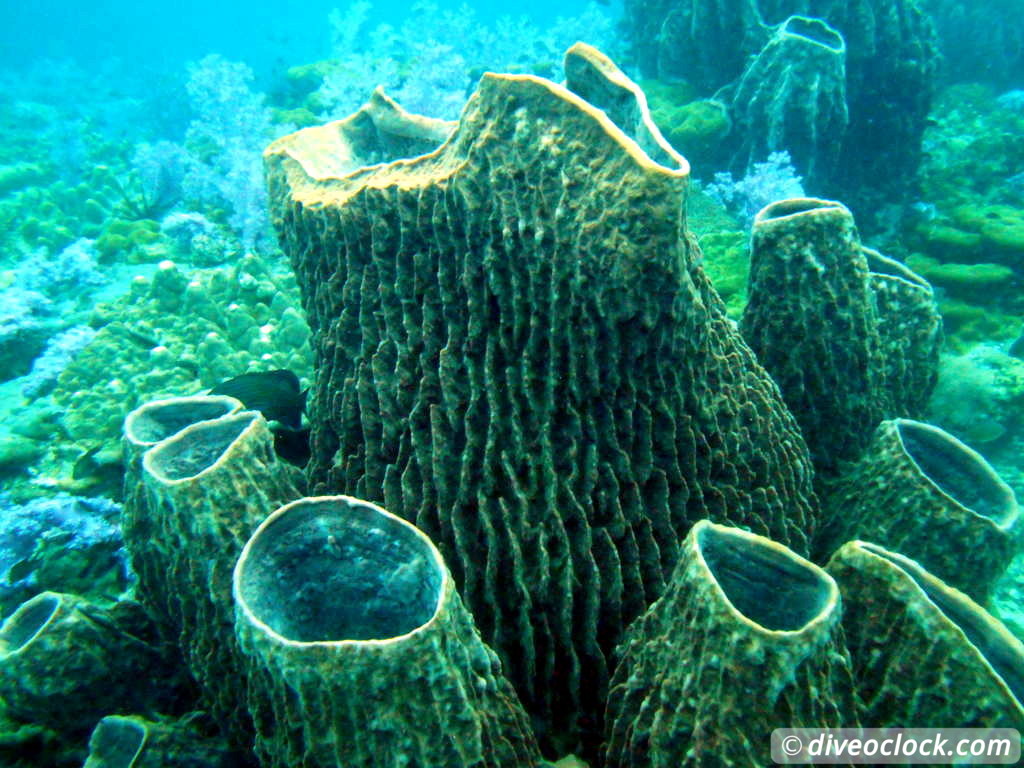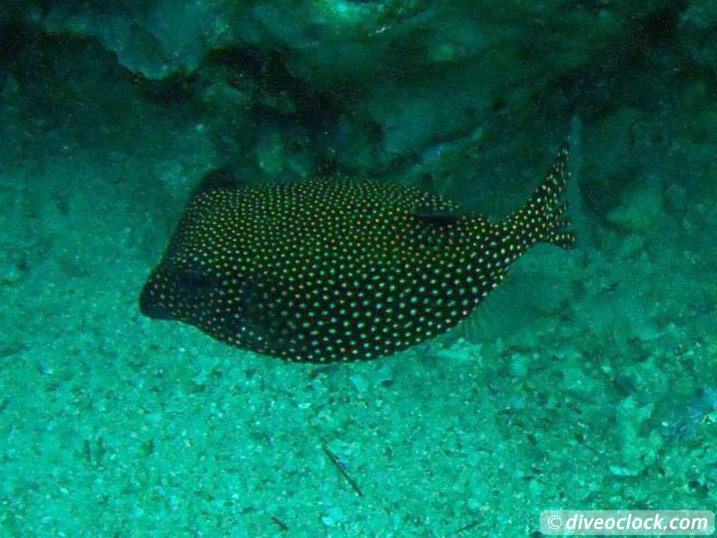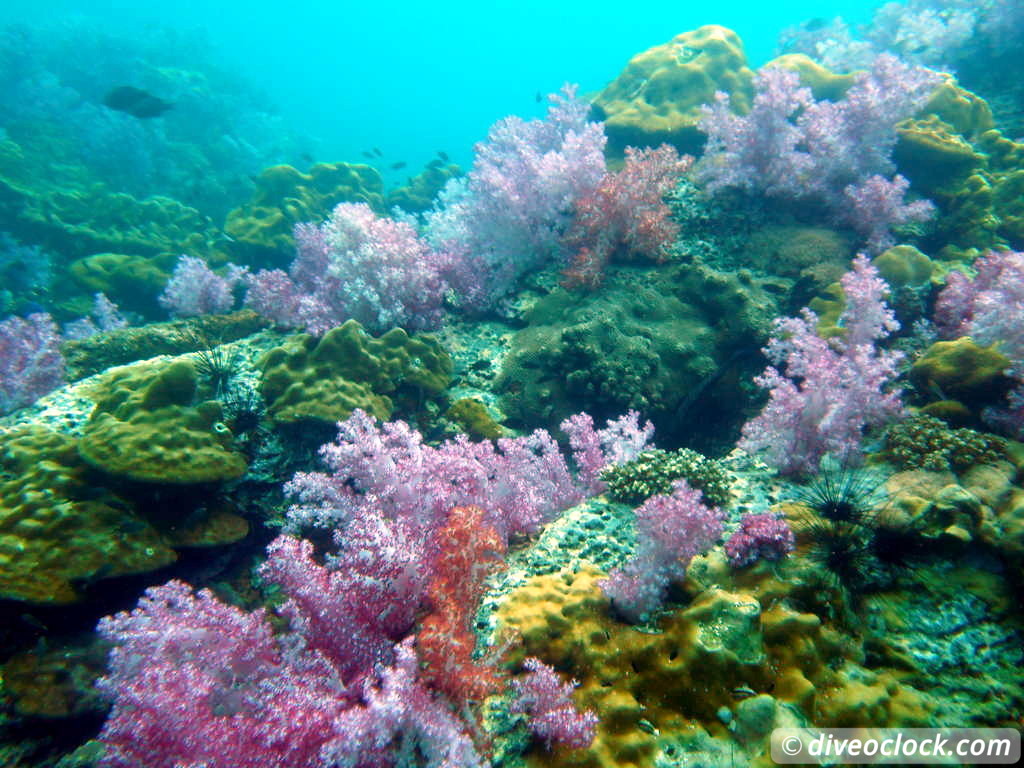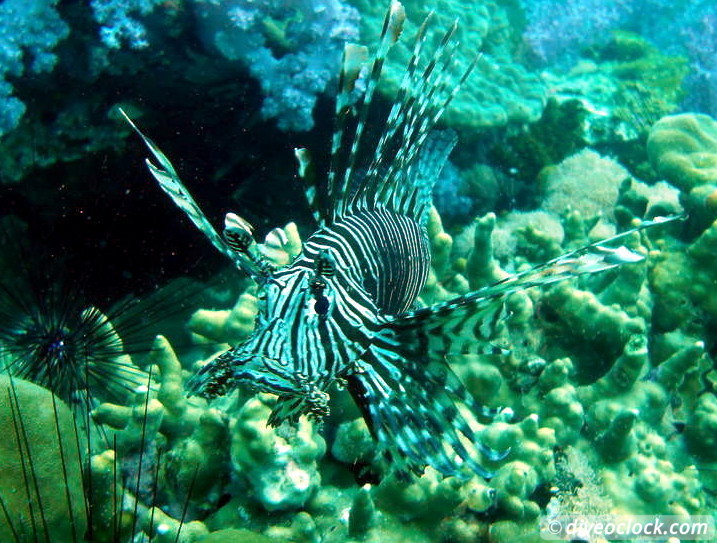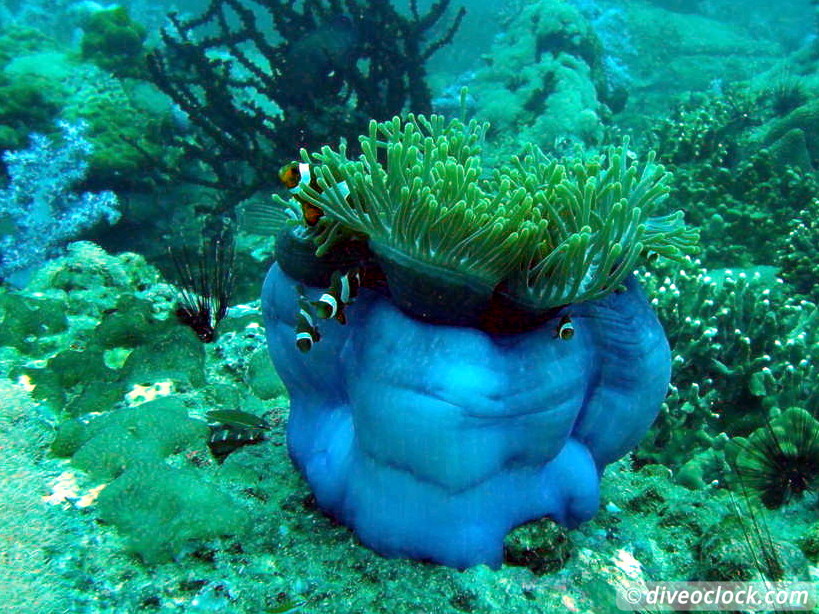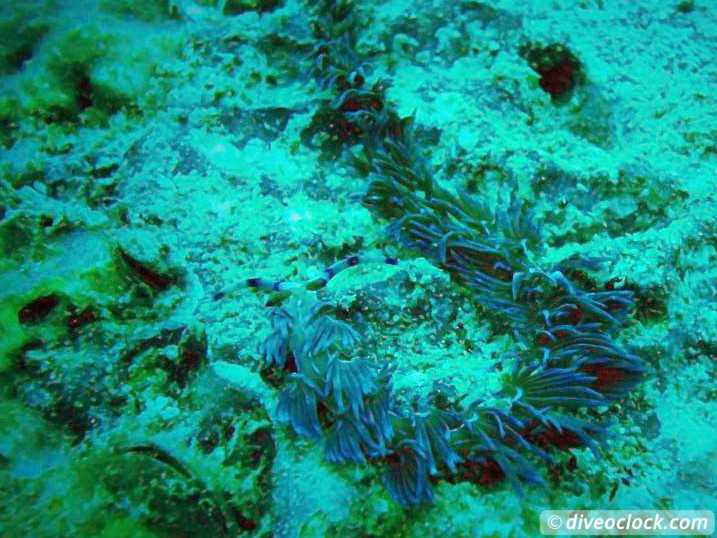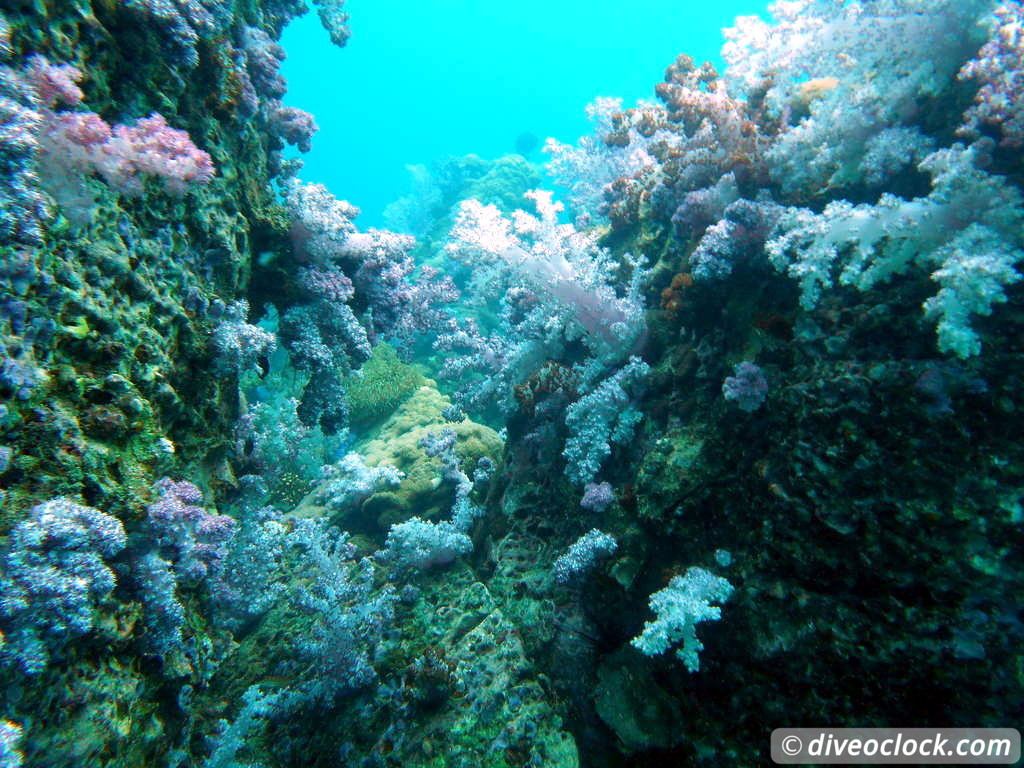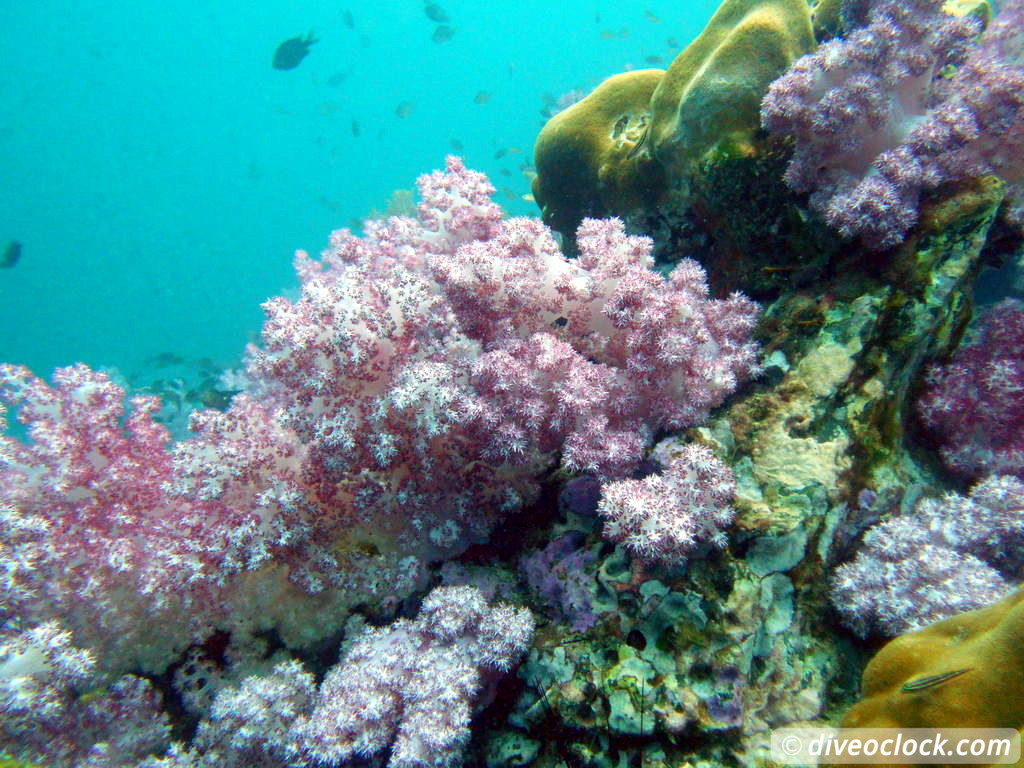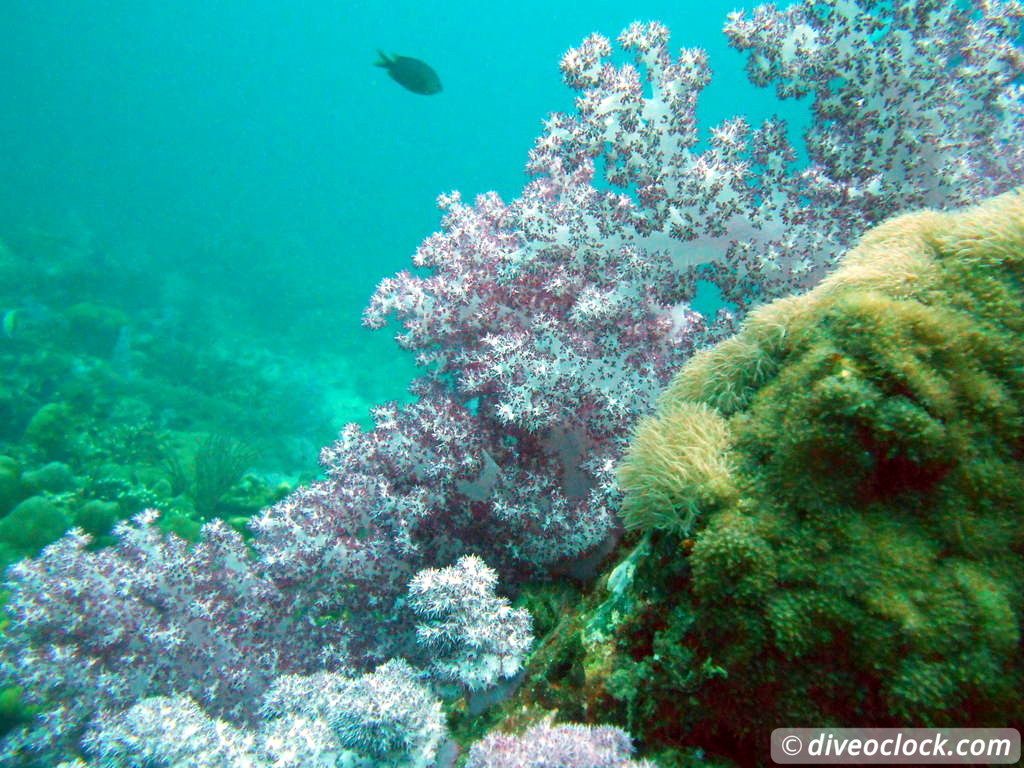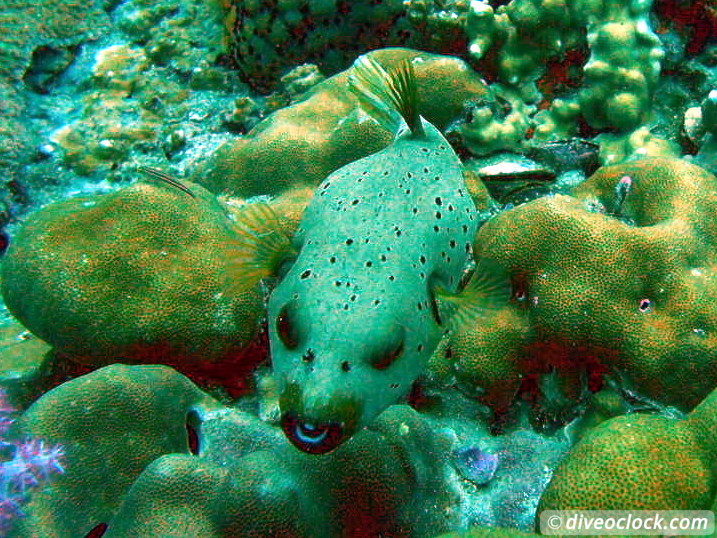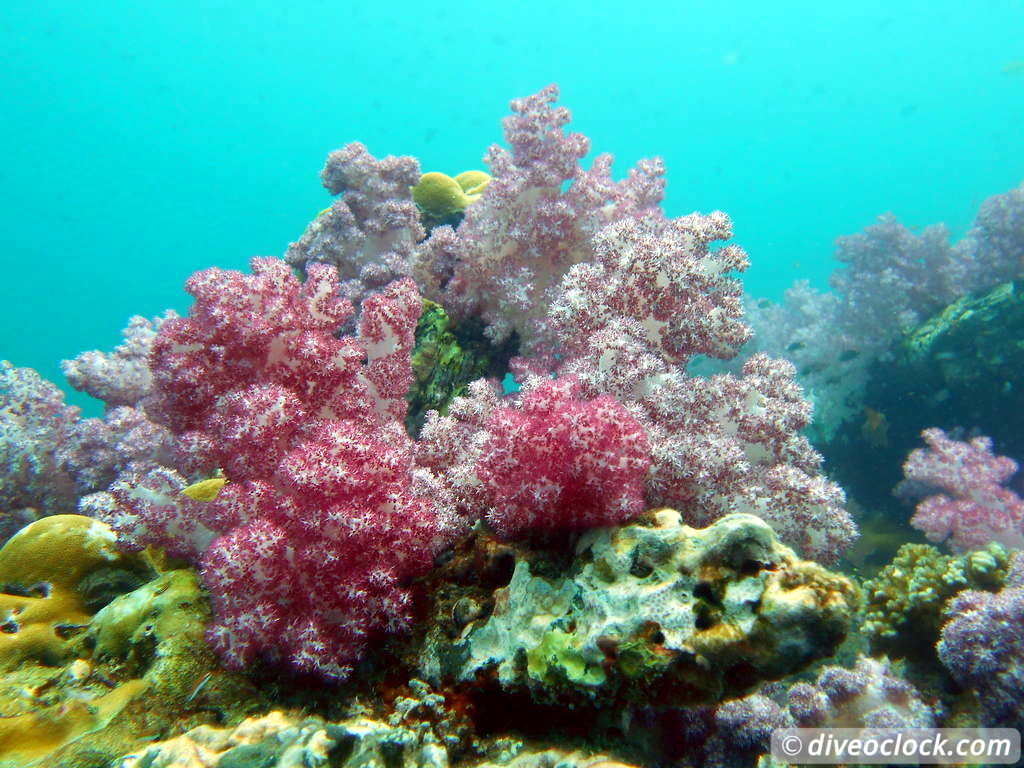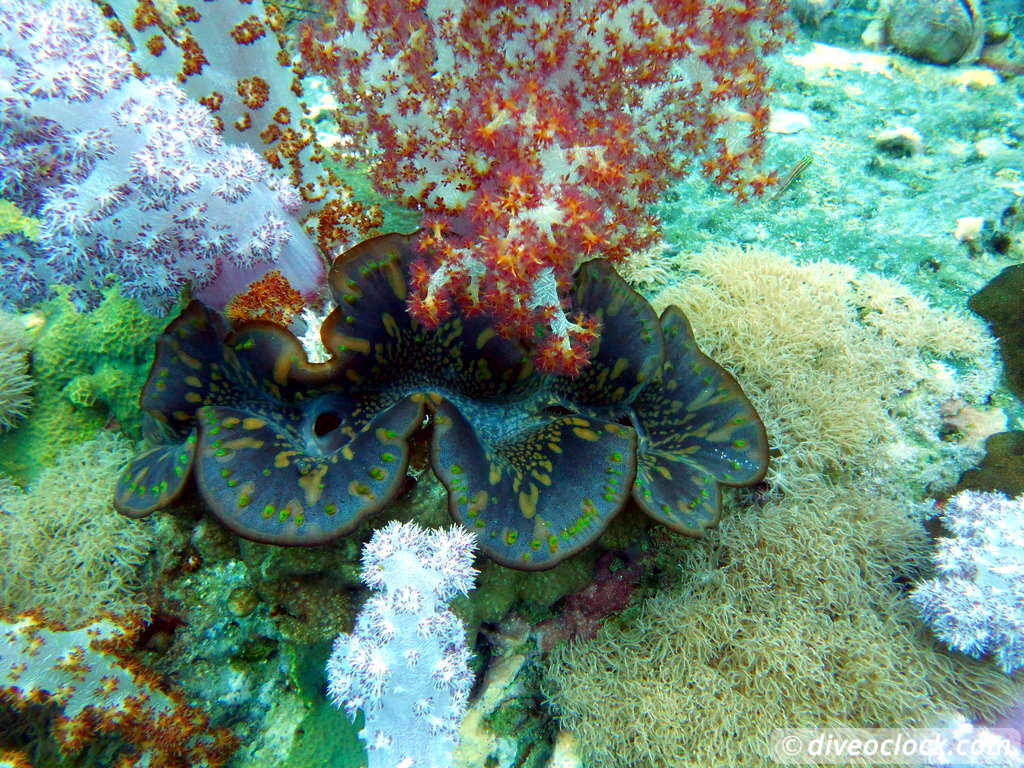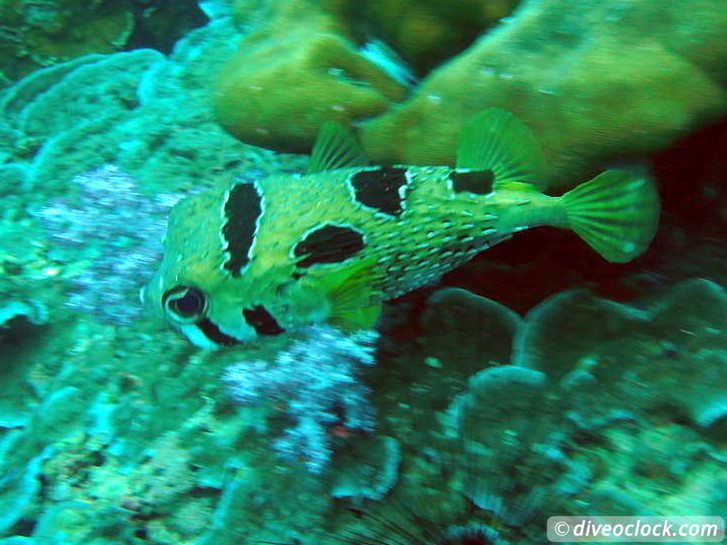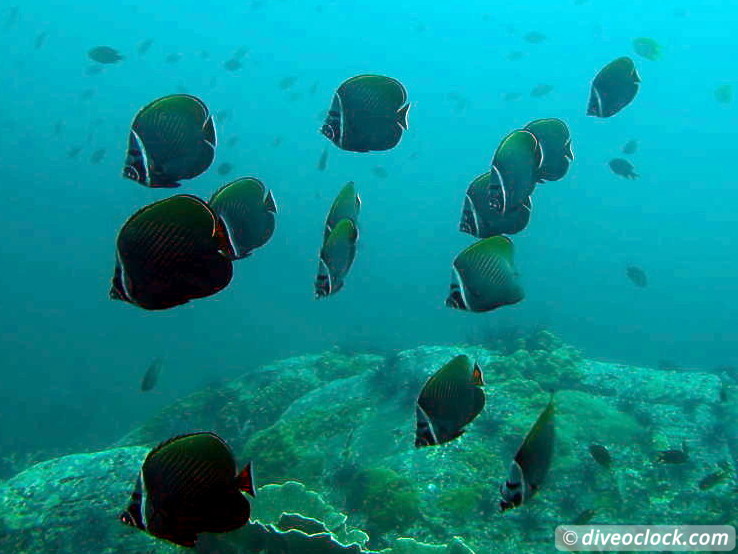 Impressions of diving at Koh Lipe, Thailand
About the organization of Forra Dive Center
Forra Dive Center on
Koh Lipe
can be found at Sunrise beach. They own several boats that are great for day trips. The boats have sun decks, dive gear areas and tables to study, read a book or talk to your dive guide or buddies. Coffee/tea/water and lunch plus fruits are included on your day trip and a dive guide for every group depending on experience levels.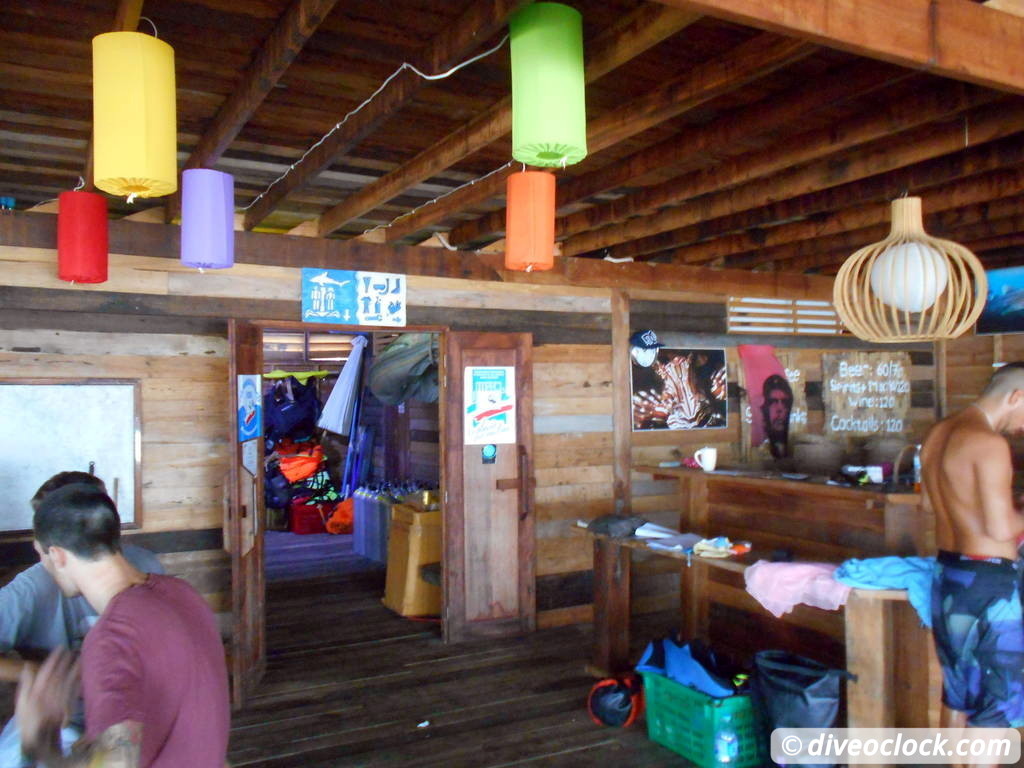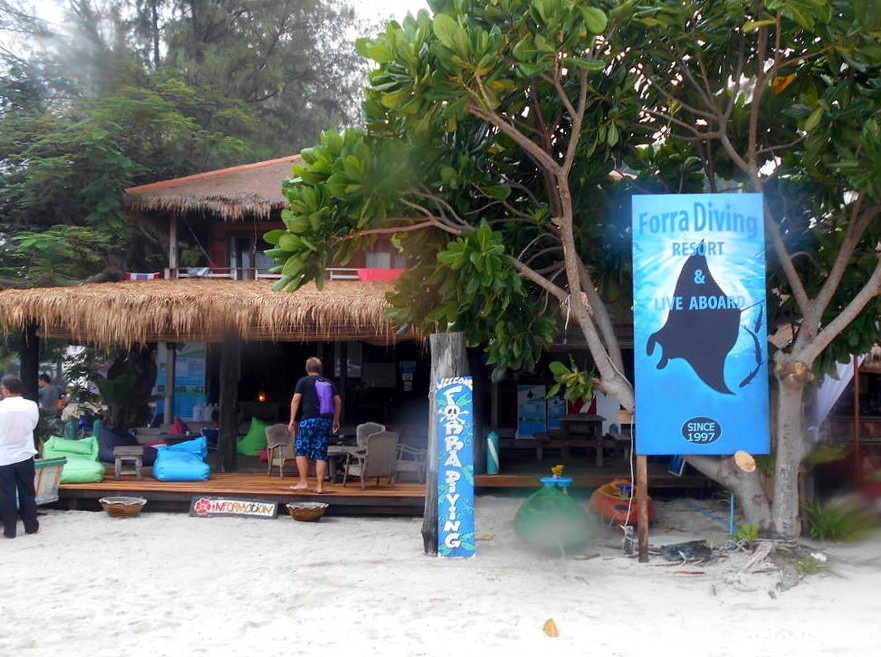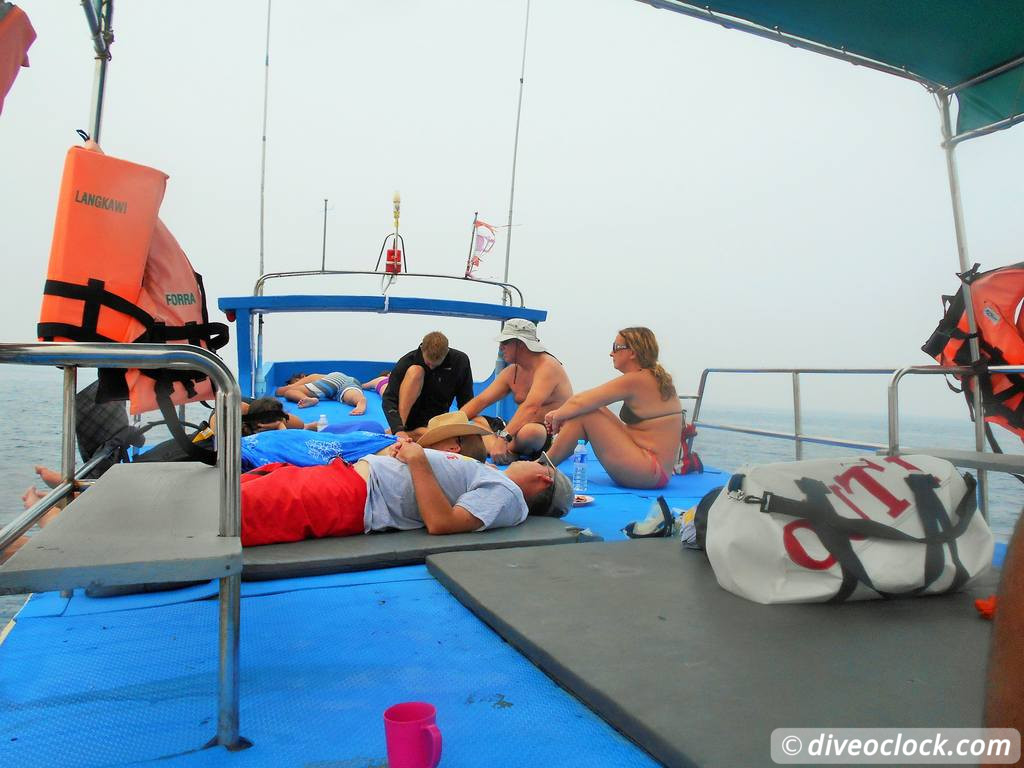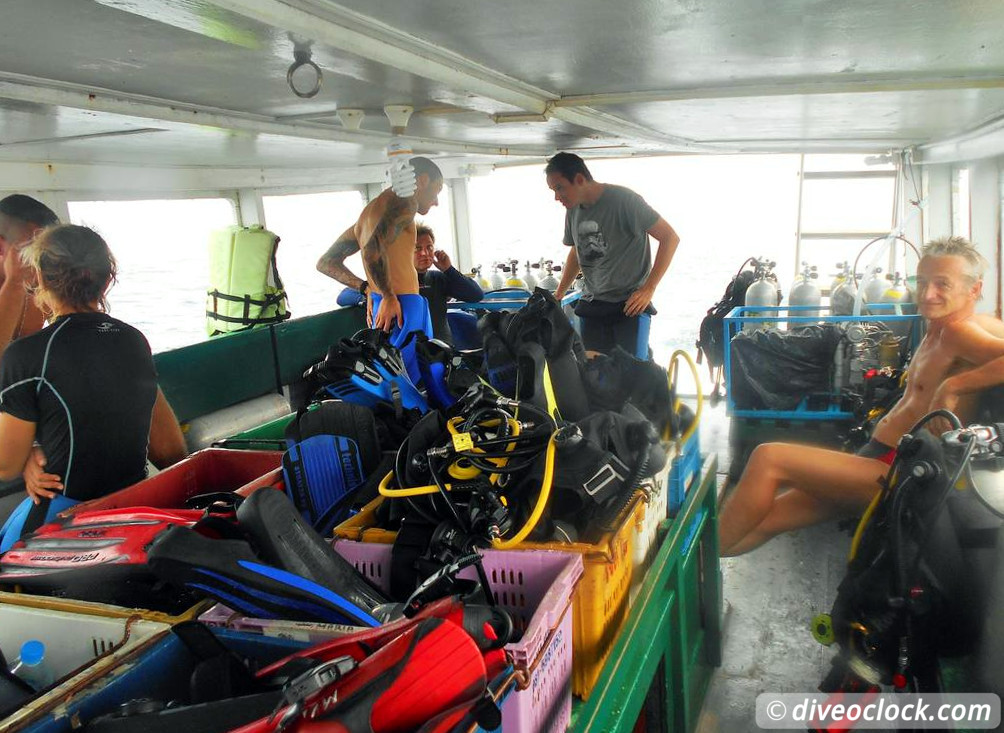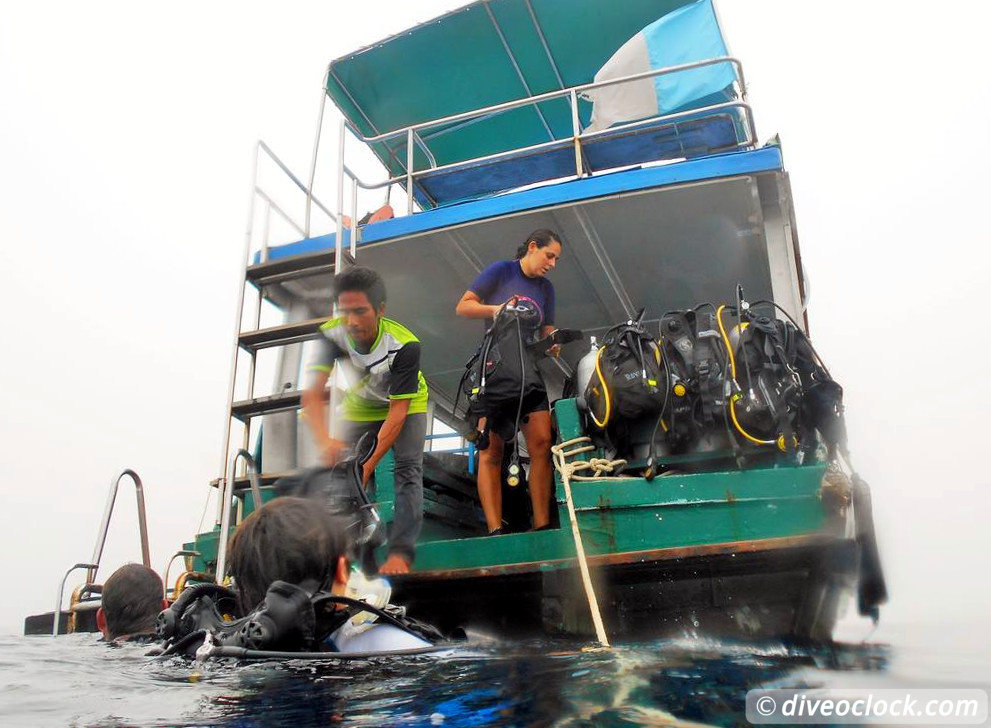 Forra Dive Center at Koh Lipe, Thailand
Koh Lipe is small enough to walk around and see everything. On Mondays there is a beach clean-up where everyone can join, check the Facebook page of Trash Hero or ask around. If you want to meet other divers, go to Rainforest cafe, every night is divers night.
If you like this post, hit that like button on our
Facebook page
and stay tuned for more!
Marlies Wolters
Founder of Dive O'Clock "It's dive o'clock somewhere!"

Share this page: