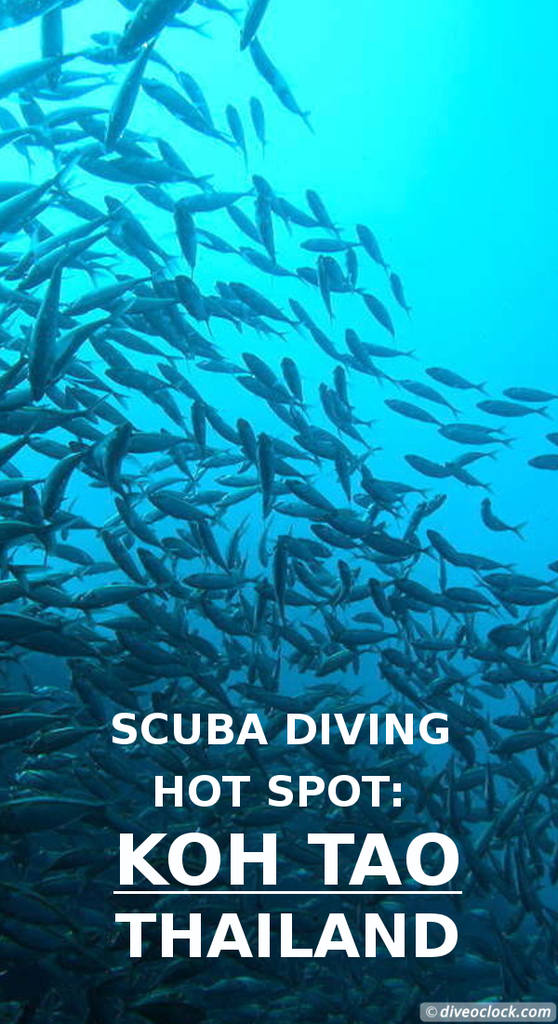 Koh Tao - How to Organize Diving at this Hot Spot in Thailand - Tips from a PRO
If you are looking for a great place to dive with a large diving community this is your island! Dive centers, dive guides and people doing various SCUBA diving courses and internships are all around. With a large variety of dive spots you can easily enjoy yourself for a holiday or stick around longer...
The Islands Koh Tao and Koh Phangan are closest to the dive sites around Koh Tao. The dive centers on those islands often use a 'slow boat' which can take more than one hour for 'the best dive sites', depending on the exact location of those sites and where you go on board. From Koh Samui most dive centers use a speed boat which takes about the same journey time. A speedboat uses more fuel than a slow boat, so you can expect higher prices when diving from Koh Samui.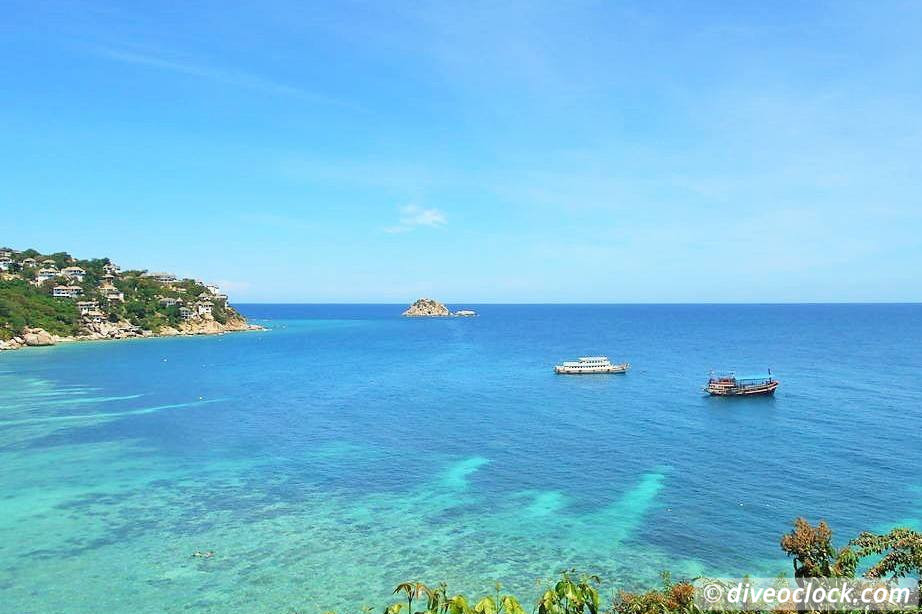 Shark island for the coast of Koh Tao
While working here as a dive instructor I have seen most of the dive sites around Koh Tao and they are interesting. Koh Tao means turtle island, named after its turtle-like shape. There are some turtles around as well but because of local fishing activities they have become pretty rare.
The same goes for Shark island, located at the South-East of Koh Tao, the island is shaped in the fin of a shark. You will find a lot of other marine life species, many tropical reef fish, muray eels, stingrays and occasionally a shark.
| | |
| --- | --- |
| Country | Thailand |
| Dive area name | Gulf of Thailand, Koh Tao island |
| Dive center | Ko Tao Dive Resort |
| Famous for | Easy diving, beautiful tropical fish and no current |
| Price | 2-tank guided boat dive about $70,- for a full day including dive equipment, lunch and drinks |
| Hotel recommendation | Koh Tao Beachside Resort |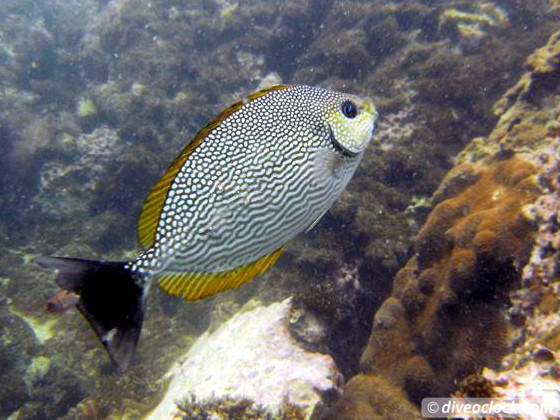 Rabbitfish around Koh Tao
Most dive sites around Koh Tao (about 20) are pretty easy to dive, great for beginners. There is rarely any current, about 20 meters maximum depth and a lot of sandy areas for practicing buoyancy control. You can find a lot of rocks and pinnacle formations creating a diverse path to swim with overhangs and swim-throughs.
The dive sites further away from Koh Tao island go down deeper, are more challenging because you can have some current and with that you have a higher change of seeing pelagic (bigger fish & marine mammals). A few of those dive sites are Chumphon Pinnacle (see below), Southwest Pinnacle, Green Rock (see below) and
Sail Rock
.
Note: In the Gulf of Thailand you have the highly venomous box jellyfish, make sure to cover your full body with a wetsuit or rash guard.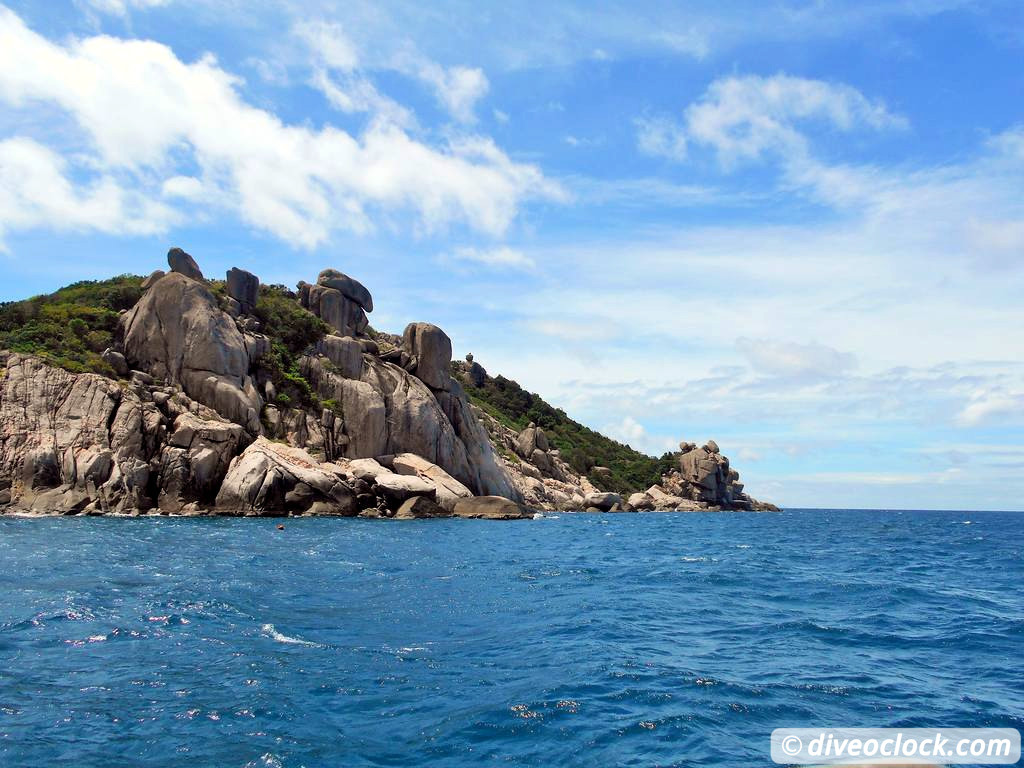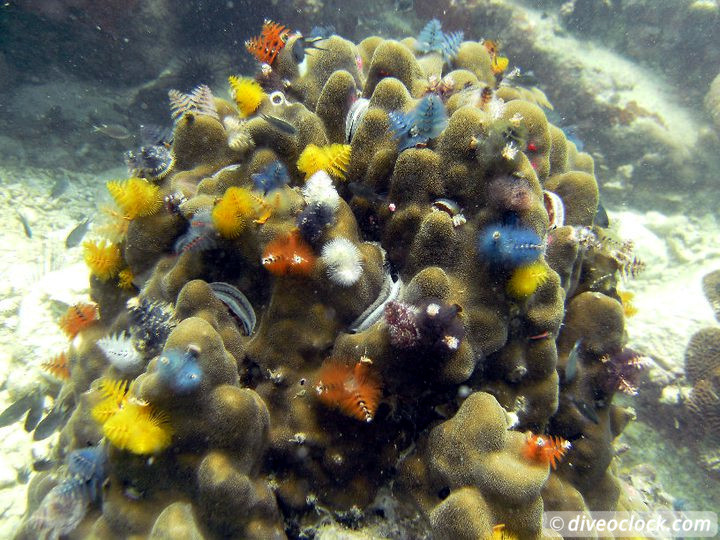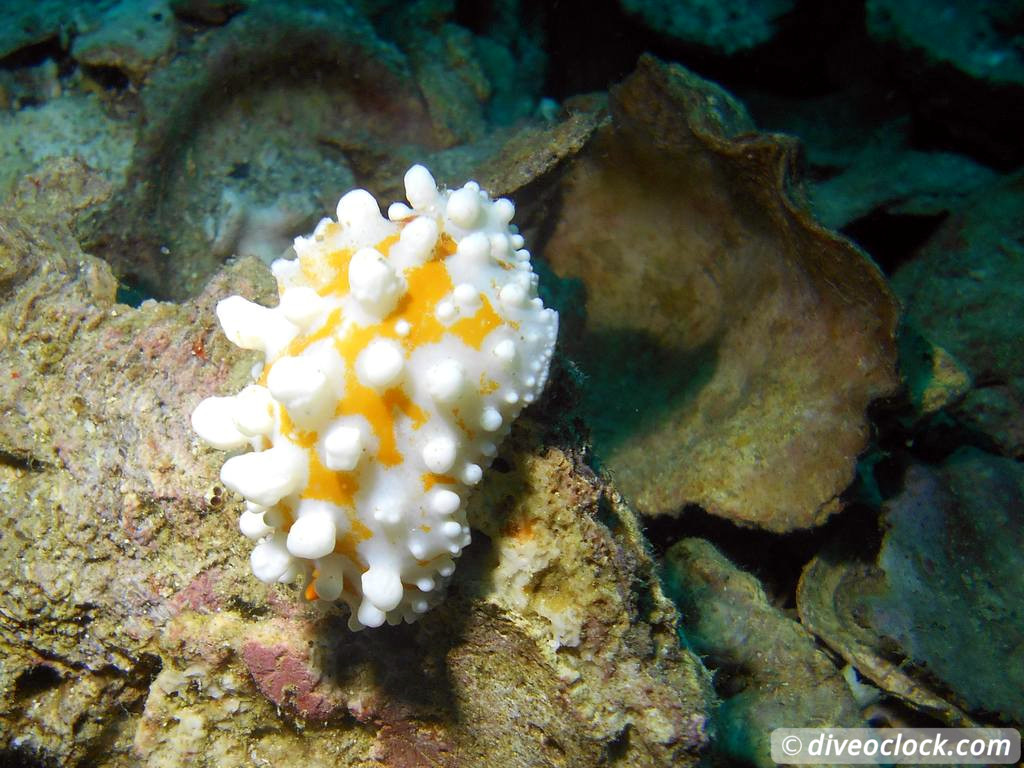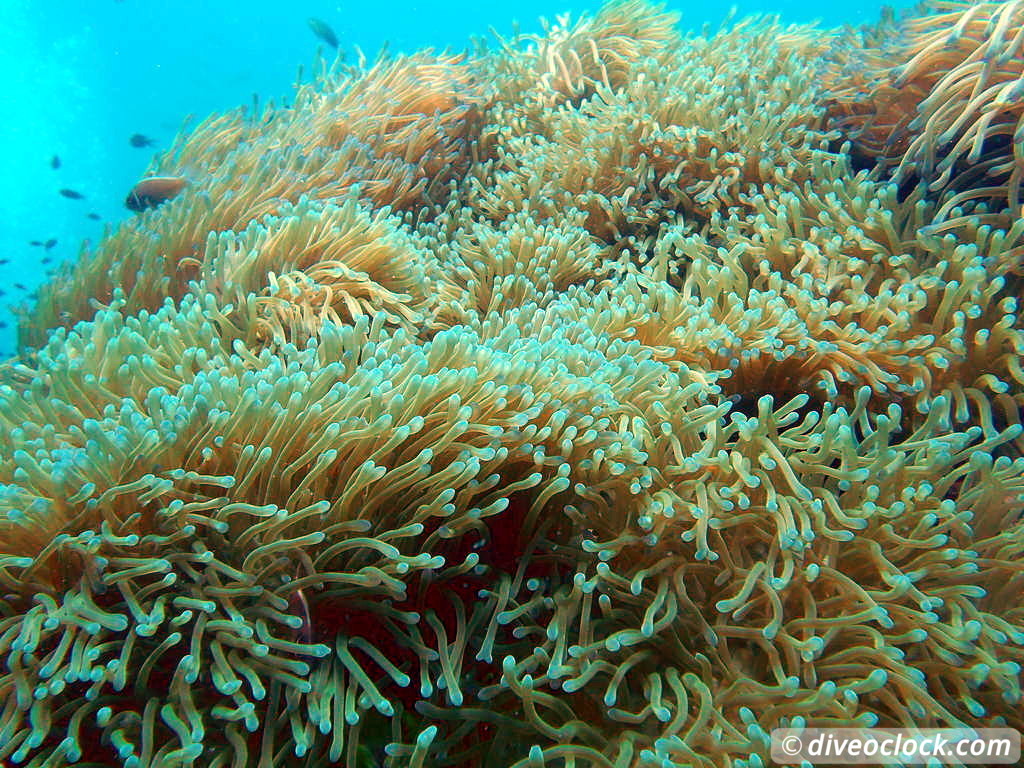 Impressions of diving at Koh Tao, Thailand
Comparing dive destinations
Bottom structure
Reef structure
Pelagic
(big stuff in the blue)
Big reef
(bigger stuff on the reef)
Macro
(small stuff on the reef)
Current
(stream)
Flat bottom with bumps/big rocks/pinnacles
Hard corals tree-shape
(not moving)
Sharks
Turtles
Nudibranchs
(snails)
No current
Slope (going down slowly)
Soft corals tree-shape
(moving)
Rays
Eels/snakes
Sea horses
Small
(you can easily swim against it)
Wall
(steep but you see the bottom)
Table-/fan-shape
Trevally/Jacks/Tuna
Groupers
Scorpion/frog fish
Medium
(you can swim against it for a little while/higher air consumption)
Drop off
(steep and you can't see the bottom)
Anemones
Barracudas
Lobsters/crabs
Octopus/squid
Strong/reef hooks
(you cannot swim against it)
Blue
(no reference)
Sponges
Sardines/herrings
Puffers
Shrimps
Pumping/washing machine/OMG/hold your regulator
(superman)
Impressions of diving around Koh Tao: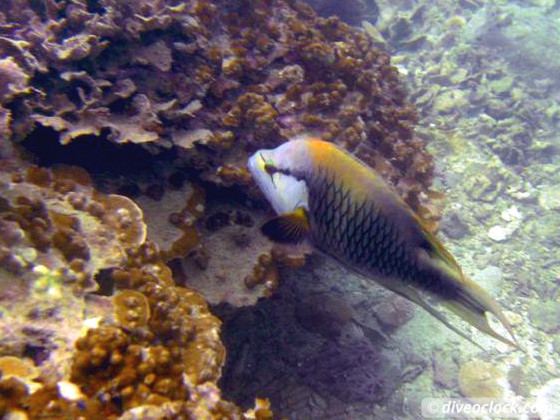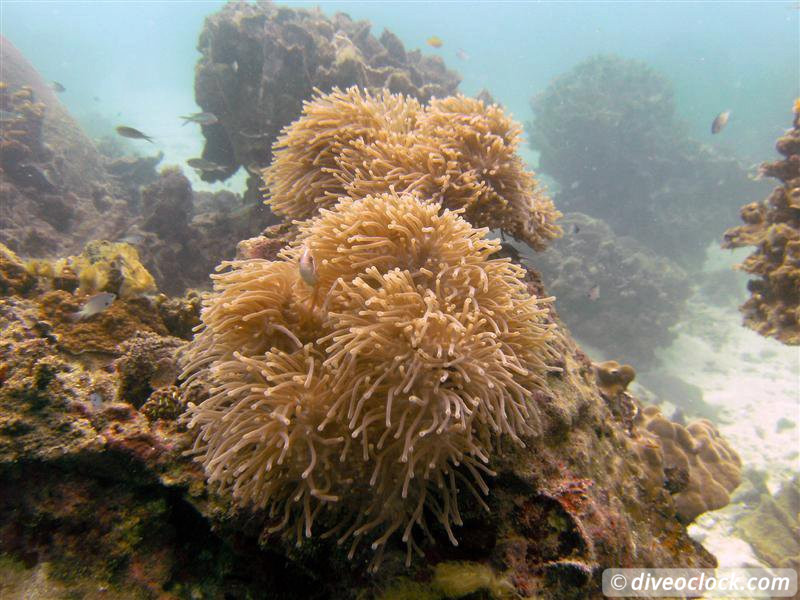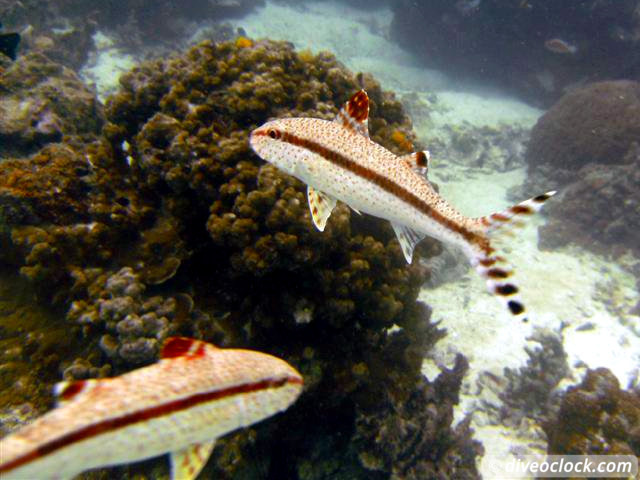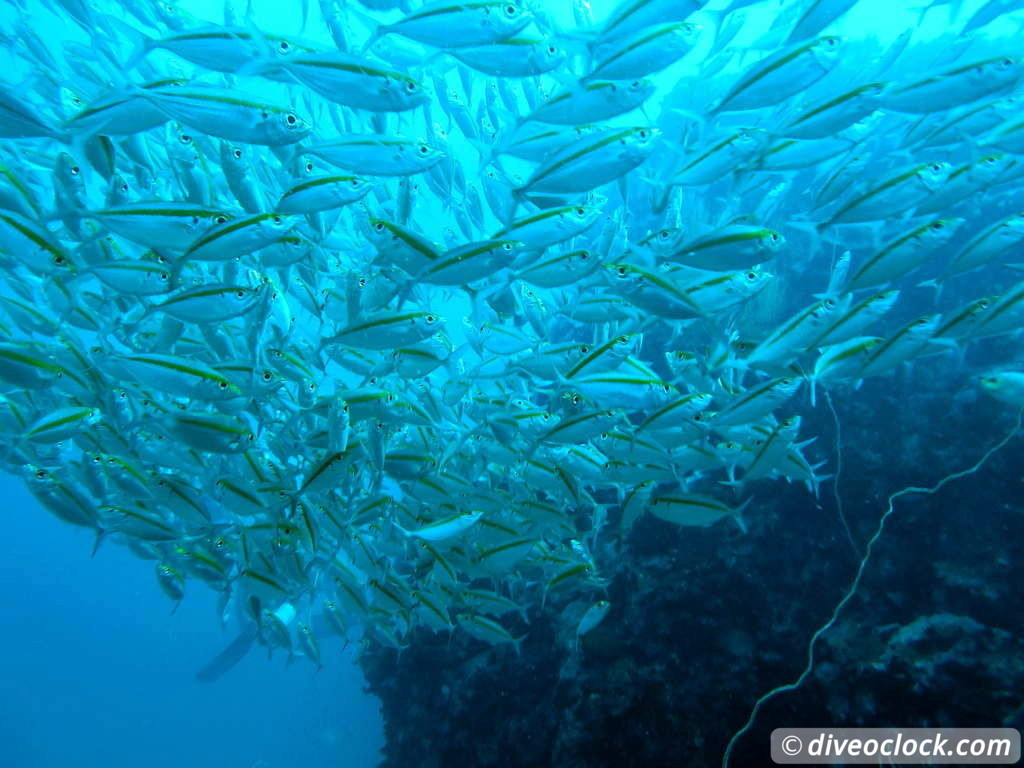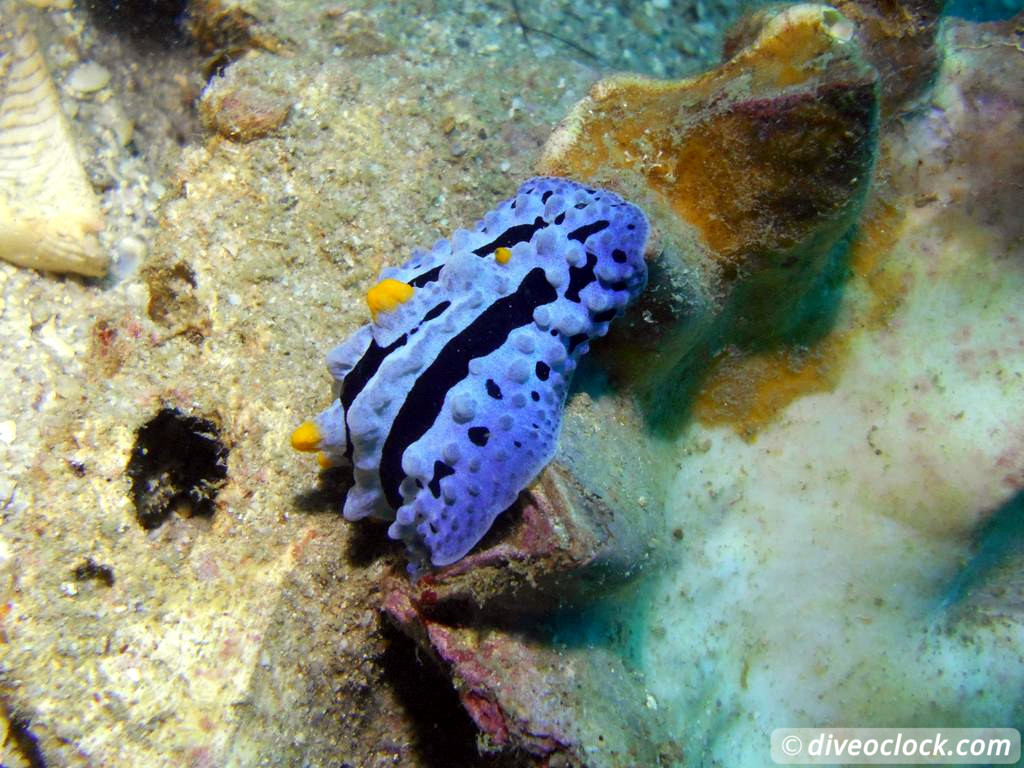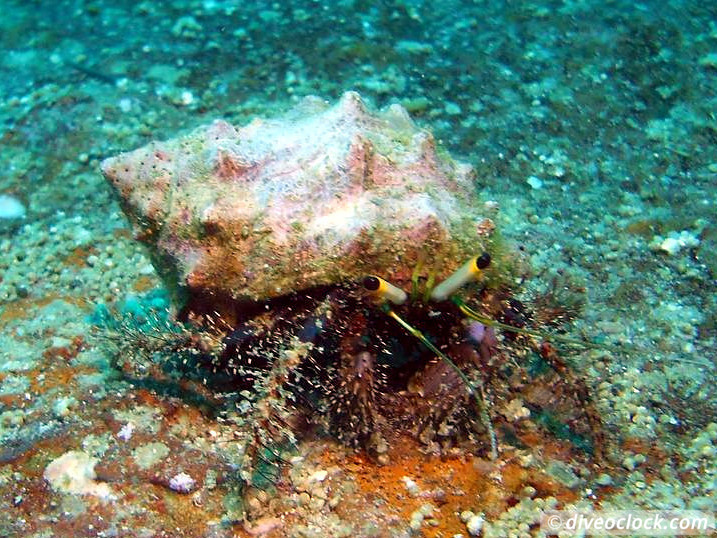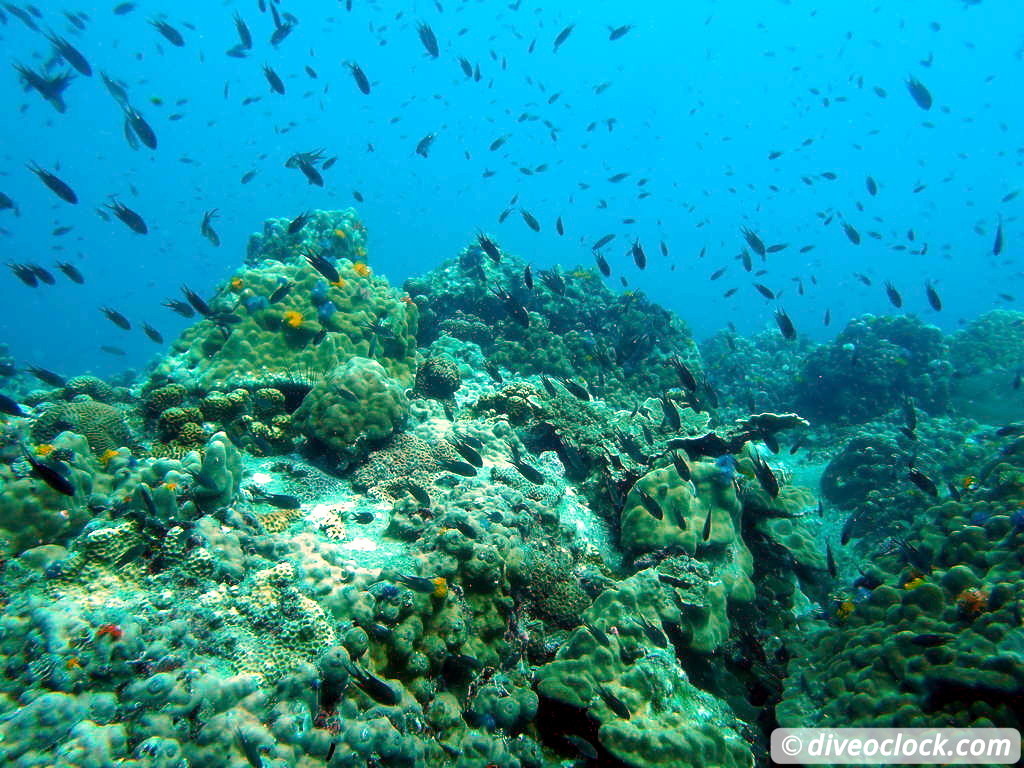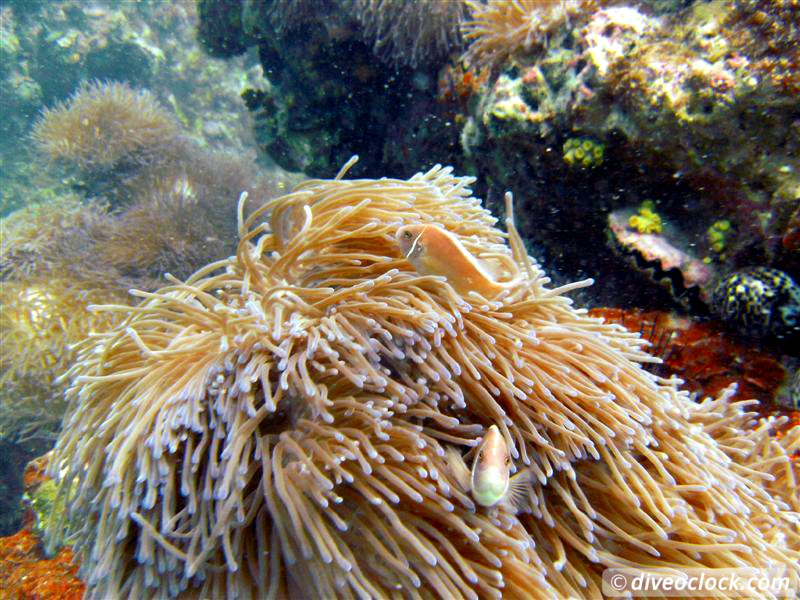 Impressions of diving at Koh Tao, Thailand
About the organization of Ko Tao Resort
Ko Tao Resort is located at the Chalok baan kaok bay in the South of
Koh Tao
. You can of course book your stay with them but you can also just dive with them if you are on a budget, like I did. Actually I was staying in Mae Haad on my last trip and booked with them at their information desk in front of the Lompraya Pier (where the Muay Thai school is). As most people around I rented a scooter so I just went their by myself and jumped on the boat from there.
Their dive boat is a 'slow boat', like most of the operators around. This gives you plenty of time to sunbath, relax with a cup of coffee or fill out your log book along the way. Lunch and drinks are served as well as fresh fruits. A lovely day out on the water.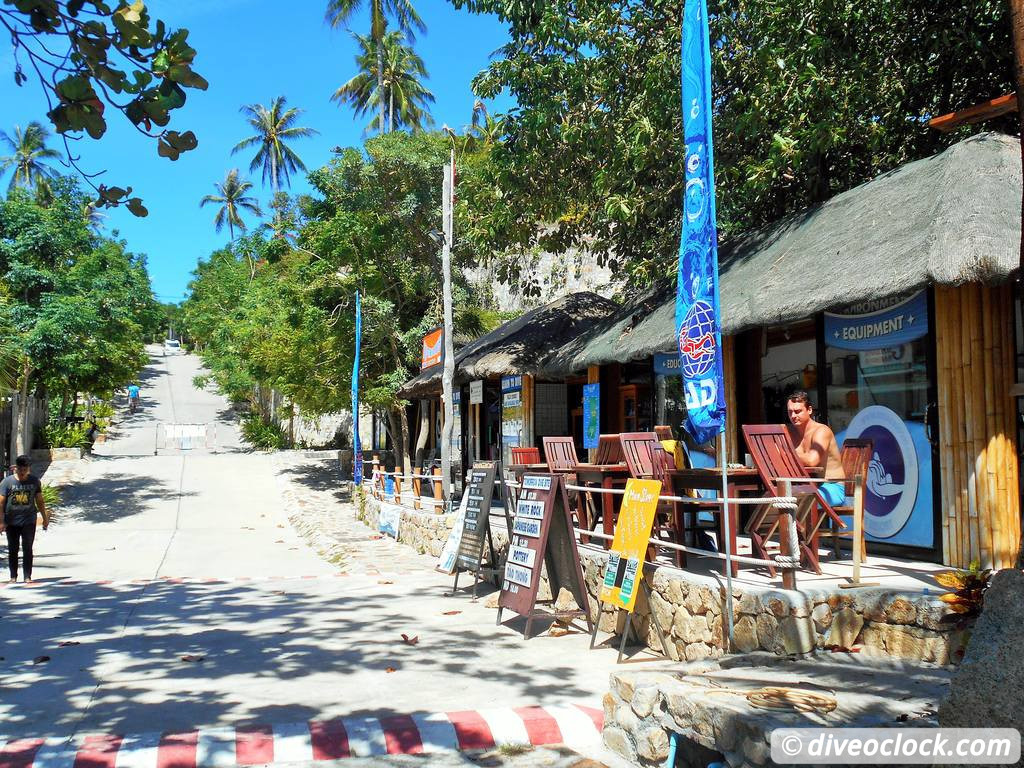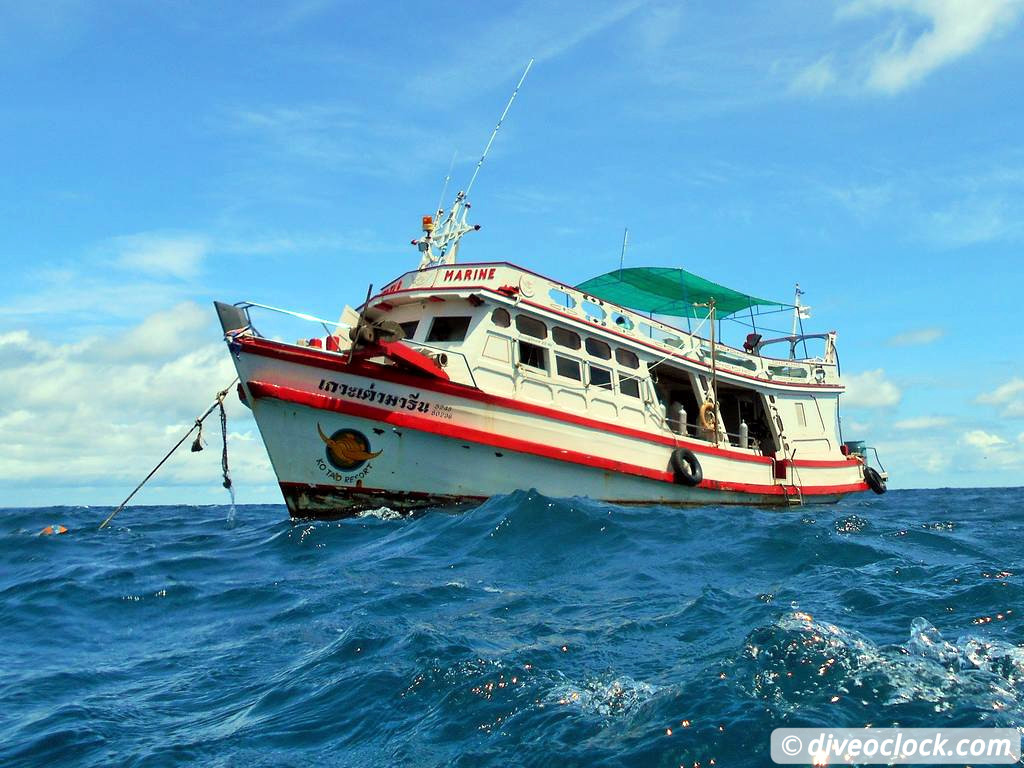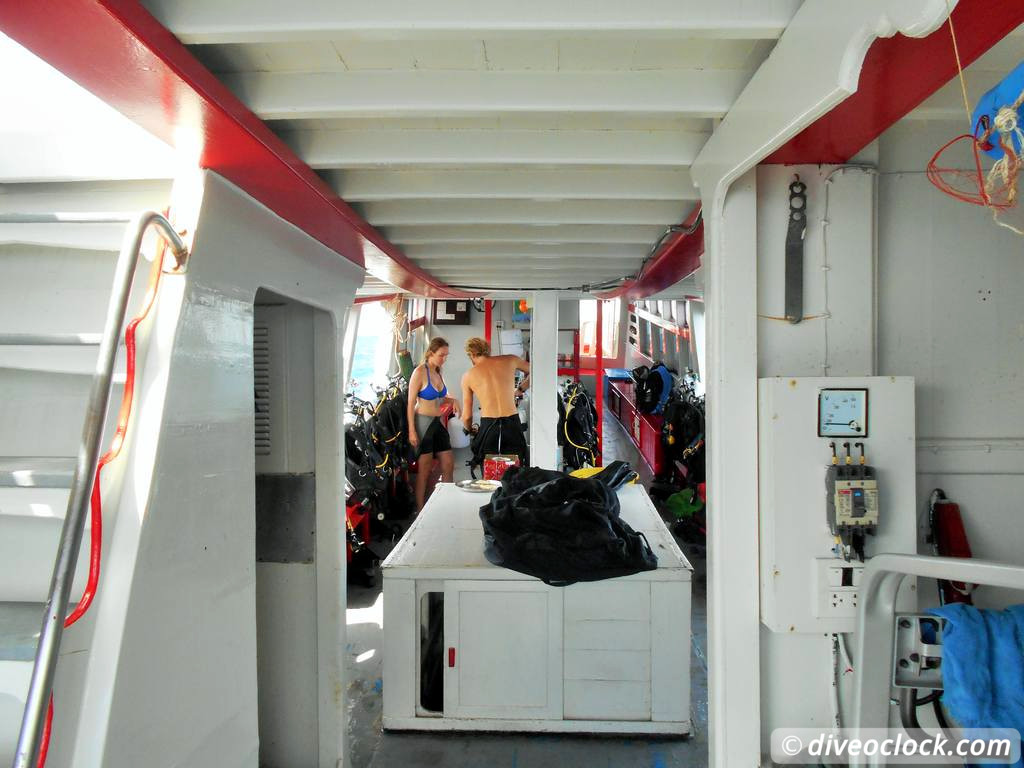 Ko Tao Dive Resort and boat, Koh Tao, Thailand
If you like this post, hit that like button on our
Facebook page
and stay tuned for more!
Marlies Wolters
Founder of Dive O'Clock "It's dive o'clock somewhere!"

Share this page: