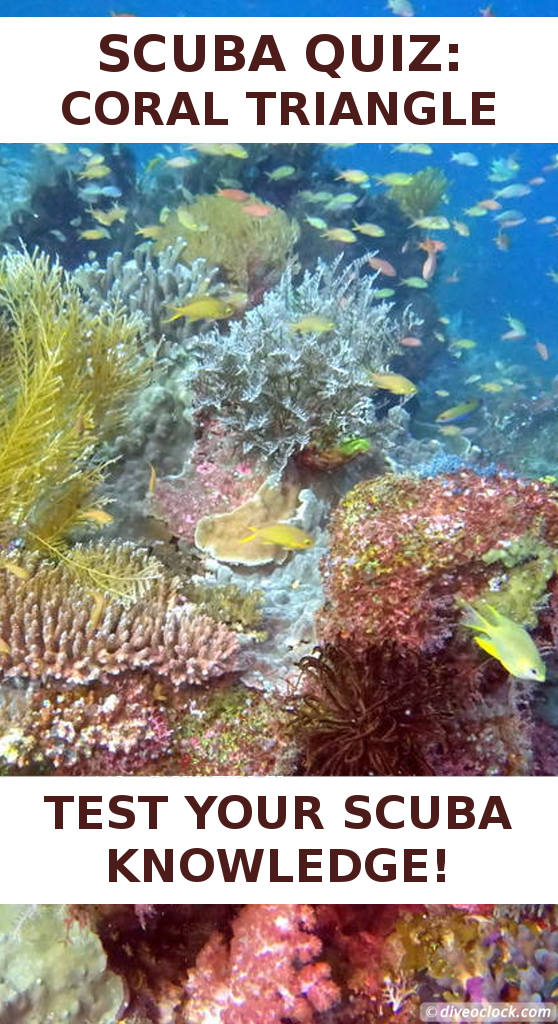 SCUBA QUIZ: Do You Know The Countries of The Coral Triangle?
Have you ever heard of the Coral Triangle? The Coral Triangle is often referred to as the Amazon underwater. Learn more about this beautiful region and test your SCUBA knowledge!
In the Coral Triangle you can find the most diverse marine habitat on earth, most marine life species or the highest marine biodiversity. Within this geographical area there are over 2000 different species of reef fish and almost 600 species of reef-building corals!
With about 130 million people living in the Coral Triangle, and feeding millions more, the area is of high importance. Locals rely on the coral reefs for food, protection from storms and income while many foreigners are attracted to explore the beauty of nature above and below. Many places within the triangle are on the bucket list of SCUBA divers as well as in countless 'Best places to dive" lists. The Coral Triangle refers to an area that includes the waters of six countries.
Can you name the six countries within the Coral Triangle?
(Select the countries in the drop-down boxes below and check your answer!)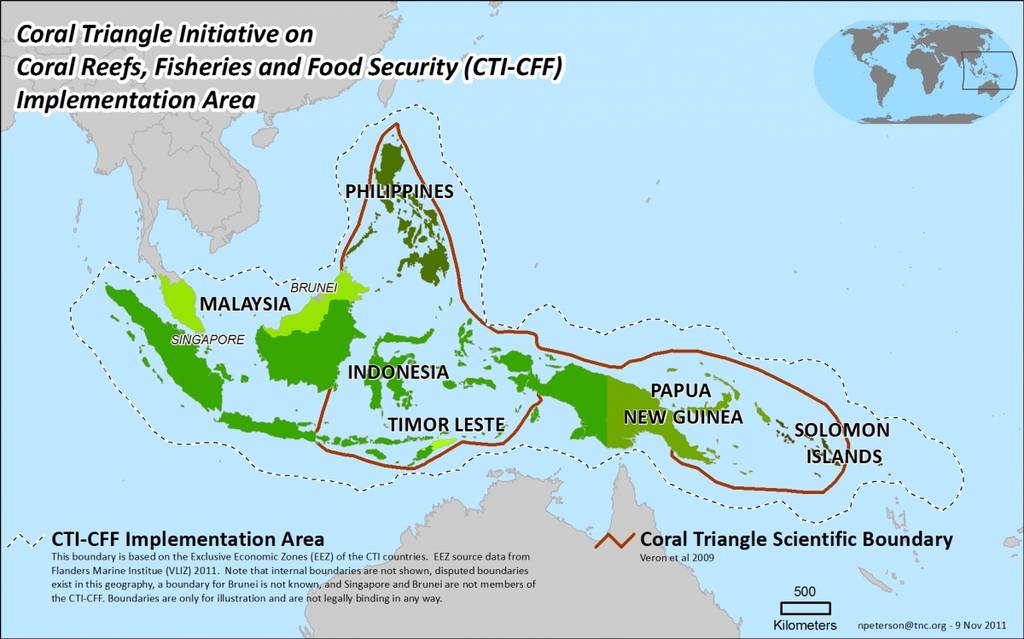 Map of the Coral Triangle by the Coral Triangle Initiative.
Answer
The six countries within the Coral Triangle are:
Indonesia
Malaysia
The Philippines
Papua New Guinea
Solomon Islands
Timor Leste
Fun fact: There are single reefs in the Coral Triangle that contain more species than the entire Caribbean.
The Coral Triangle is in trouble
Climate change, destructive fishing and bycatch are threatening the Coral Triangle. Luckily there are many organizations working hard to protect the area. WWF is a big player in this.
Read more about the Coral Triangle and what WWF is doing
here
.
How many countries did you got right? Have you been to the Coral Triangle? Comment below!
If you like this post, hit that like button on our
Facebook page
and stay tuned for more!
Marlies Wolters
Founder of Dive O'Clock "It's dive o'clock somewhere!"

Share this page: