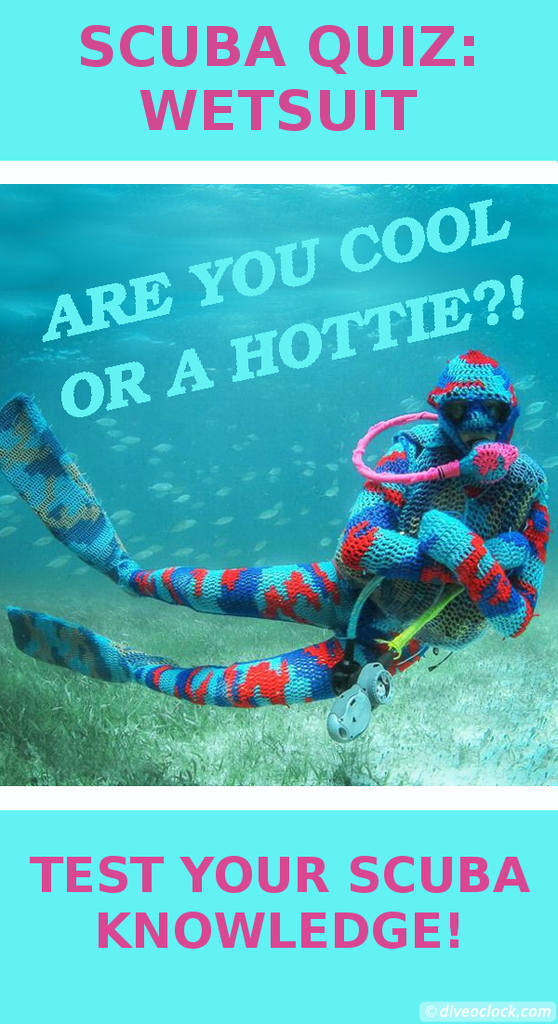 SCUBA QUIZ: What Wetsuit Do You Need?
Have you ever wondered what wetsuit you need for a dive trip? There are some standards for SCUBA diving, although it depends on many factors. Learn more about selecting the right wetsuit and test your SCUBA knowledge!
You loose body temperature a lot faster in water than air. When diving in cold water, not having the right suit can be dangerous. Wetsuits keep you warm by insulation, by trapping a layer of water in between your skin and wetsuit.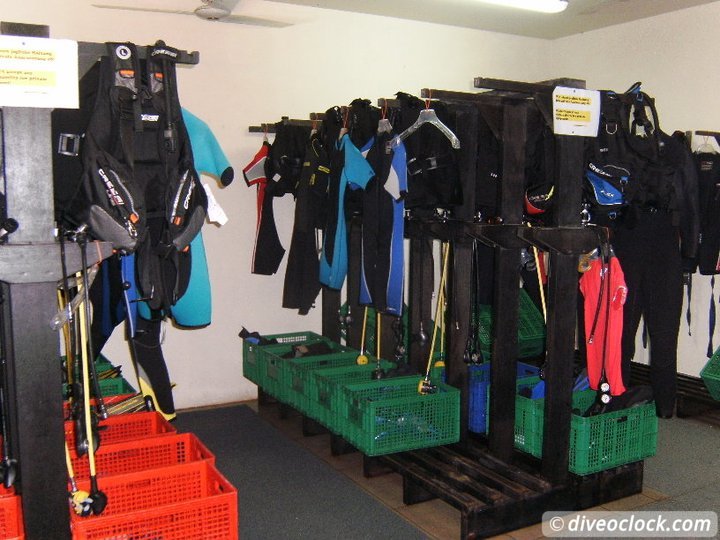 Various wetsuits at the dry room of a dive center
Water temperature is just one factor to select the right wetsuits thickness for your dive and even water temperatures vary within many dive areas. Other factors can be the number of dives you are doing, the depth and length of the dives, currents (similar to wind on land) and surface conditions before and after the dive.
Other factors that influence the wetsuit thickness can be the number of dives you are doing, the dive depth and length of the dives. Currents (similar to wind on land) and surface conditions before and after the dive also can have an impact. Apart from these factors there are some very important individual factors like your health, age, gender, body fat and more. Therefore it is really hard to create a standard list for what wetsuit you need for what dive site or area.
The good news is that wetsuit companies have done research and give sort of general recommendations as a starting point of your search. Various surface water sports have different recommendations and often different wetsuit cuts, like for surfing and swimming Regarding wetsuit thickness for SCUBA diving, when being completely underwater, I have found a few online. Before you check them out, let us play a little fun game. Are you cool or a hottie?
What wetsuit do you wear?
Answer
What is your score? Hard one to answer right?
And even if you have figured out what wetsuit thickness you need there are more variables:
Old wetsuits give less insulation as the thickness goes down when the neoprene is worn out. Cuts and holes in your suit also influence the isolation of course.
In a thick wetsuit moving around and carrying extra weights can be more tiring underwater and at the surface. Often people feel cold when tired.
The quality of a wetsuit can be different between (non) brands, good thick wetsuits are not cheap!

There are a few standard thicknesses for full wetsuits: 3mm, 5mm and 7mm although you can find countless variations. Some wetsuit have a different thickness on the body (torso) compared to the arms and legs or are sleeveless. Most wetsuits contain various fabric layers to keep you warm, although neoprene is the most important one. Other layers can be heat reflecting materials like titanium, also influencing the insulation.
Than there are semi-dry wetsuits and (full) dry suits, where your body stays dry during the dive (or at least that is the plan). Also there are shorties, rash guards and dive skins that protect your from UV and stingers like jellyfish. Have a look at the table for the recommendations posted in Sport Diver Magazine.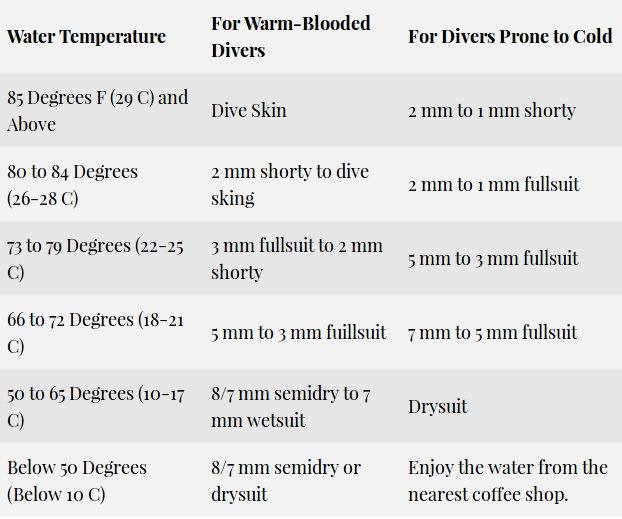 Wetsuit recommendations by sportdiver.com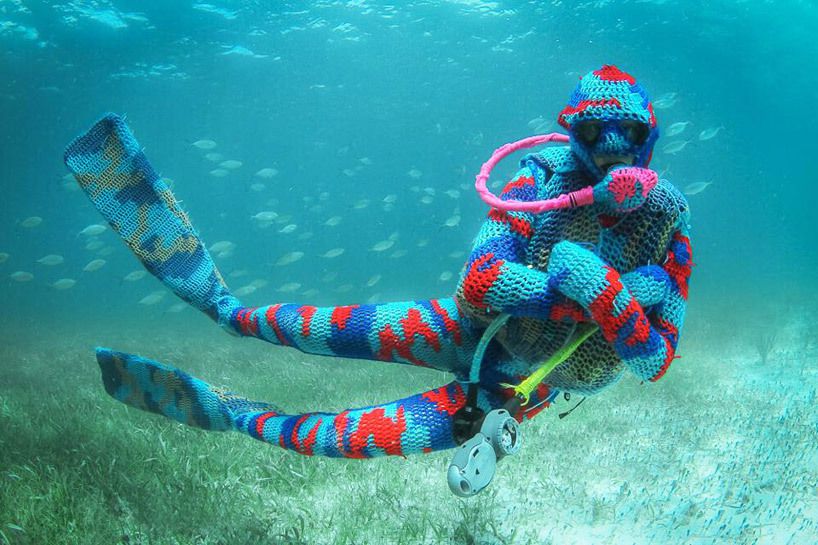 Knitted wetsuit by artist Olek (NYC).
NOTE: This amazing knitted (or actually crocheted) wetsuit is created by New York City artist Olek in collaboration with PangeaSeed Foundation in 2014 in Mexico.
PangeaSeed Foundation is an international non-profit organization acting at the intersection of culture and environmentalism to further the conservation of our oceans. For more information visit the
Pangeaseed Foundation
.
So, are you COOL or a HOTTIE?! Comment below!
If you like this post, hit that like button on our
Facebook page
and stay tuned for more!
Marlies Wolters
Founder of Dive O'Clock "It's dive o'clock somewhere!"

Share this page: