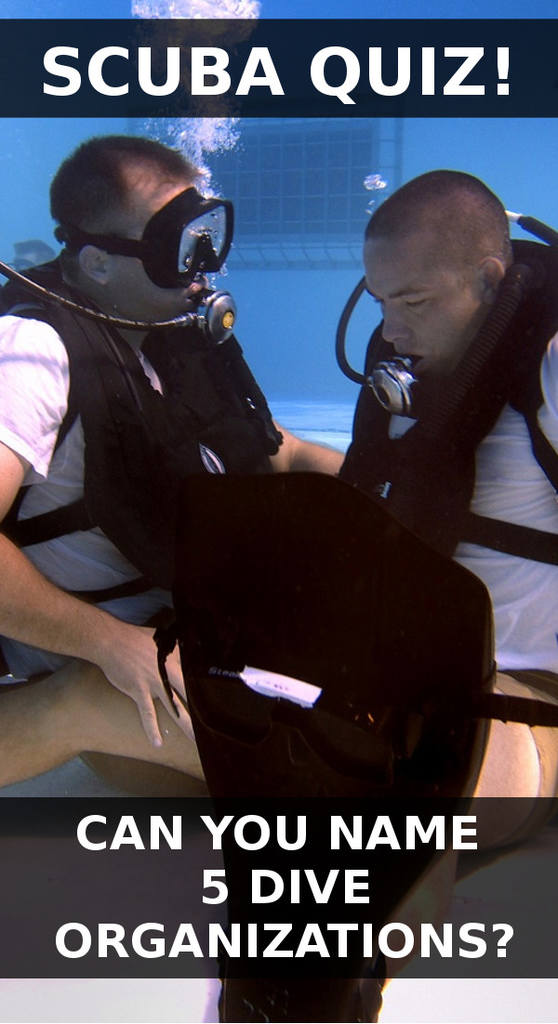 SCUBA QUIZ: Can You Name 5 Dive Organizations?
There are over a hundred recreational SCUBA certification agencies around the world, some local and some global. Various course lengths, structures and prices can be found. There are even profit and non-profit dive agencies.
Can you name 5 SCUBA certification agencies from around the world?
HINT: Getting your PADI is actually not correct English. :)
Show answer
Answer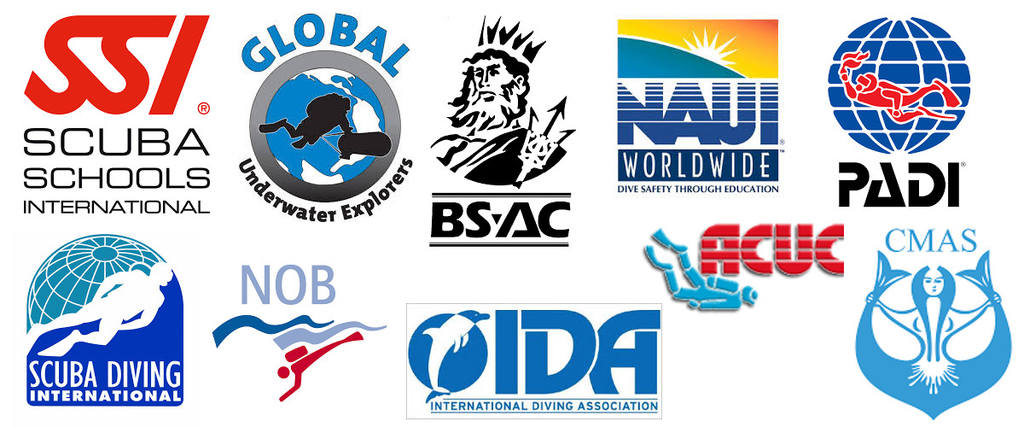 When you are selecting a dive center or an instructor for your dive course you want to make sure your course is valuable. It needs to be a useful course to learn how to dive or to extend your knowledge and training within safety standards. Also you might want to travel for diving and explore dive areas around the world. So you probably want your certification card to be recognized around the globe as well. On the other hand local dive conditions or maybe your language could make a region/country specific agency more valuable for you.
As mentioned above there are over hundred recreational SCUBA certification agencies.
Here are 10 organizations you might have heard of!
PADI - Professional Association of Diving Instructors
SSI - Scuba Schools International
NAUI - National Association of Underwater Instructors
SDI - Scuba Diving International
GUE - Global Underwater Explorers
CMAS - Confédération Mondiale des Activités Subaquatiques (The World Underwater Federation)
BSAC - British Sub Aqua Club
NOB - Nederlandse Onderwatersport Bond (Dutch Underwater Federation)
ACUC - Association of Canadian Underwater Councils
IDA - ​International Diving Association
Did you know there are also federations that give some sort of quality mark to dive organizations? World Recreational Scuba Training Council (WRSTC) and European Underwater Federation (EUF) are examples of organizations that value dive organizations on a minimum level of quality and safety standards (like ISO standards in Europe).
How many dive organizations could you name? Comment the number below!
If you like this post, hit that like button on our
Facebook page
and stay tuned for more!
Marlies Wolters
Founder of Dive O'Clock "It's dive o'clock somewhere!"

Share this page: