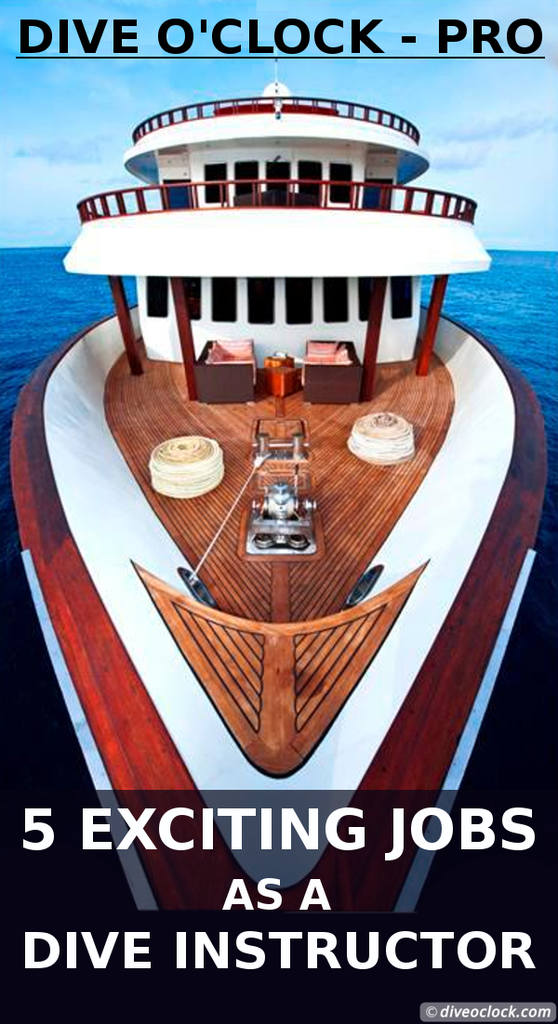 5 Exciting Jobs as a Dive Instructor!
Are you still thinking about taking the leap to become a dive instructor? Or maybe you are a dive instructor and ask yourself something like 'What do I do after my career in the water?'
Special guest post by Andreas Ott, the founder of Scubacareer
As a divemaster, I was re-thinking for two seasons before I took the decision to do the Instructor Development Course. I mean it is not only a large amount of money you invest. You also have to learn quite a lot of skills to become a really good dive instructor. I took the time to read about all sorts of careers I could pursue after or in-between my time as a dive instructor.
You probably heard of the opportunities to become an operations manager, marketing manager, dive equipment retail seller, general manager of a dive store or even a Course Director to teach IDCs.I got to know some dive pros who ended up working for one of the large dive associations at their headquarters. But these are all sort of (dry) office jobs right (except the CD one)?
Today I share with you the (sometimes unknown) opportunities you can take after or in-between your teaching life.
1. Cruise Director on a liveaboard
Have you always wanted to be a paid pirate? Think about becoming a cruise director on a liveaboard. It is likely that you are more on sea than on land . The sunsets are spectacular and the diving is stunning because you reach dive sites which are not accessible for day boats sometimes.
There were times when I was so much on boats I felt the boat still moving when I laid down in my bed on land. I loved it. I was a dive guide on liveaboards for almost two seasons. However to become the cruise director you need to bring an advanced skill-set to excel in this role. This includes: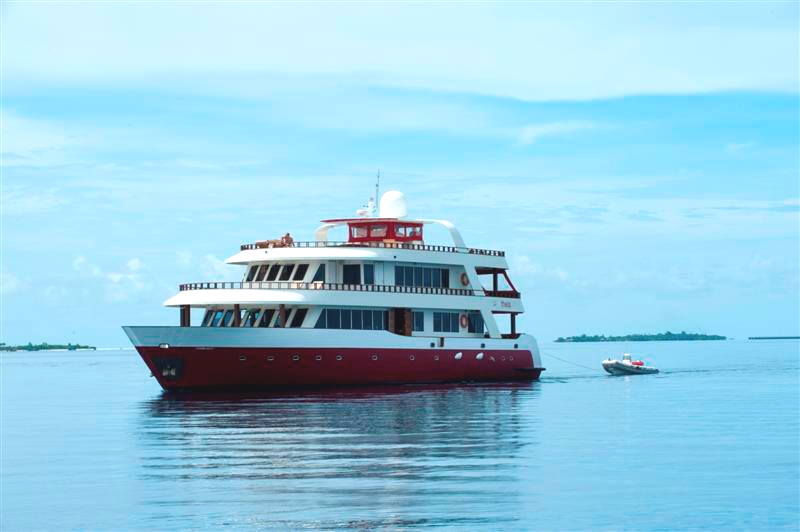 Theia liveaboard in the Maldives, photo credit:
Thinking like a manager
A broad technical understanding
A ninja multitasking attitude
Great social intelligence
Ability to speak the local language
Be an experienced dive instructor with specialties to teach
Connections or a kick-ass job application
All those skills can be learned over years and it is a rewarding feeling once you get such a position. More details you can read on Scubacareer.
However, the last point is quite important. Make sure you socialize in the diving industry. Lots of such jobs are not published anywhere. They are offered via recommendation only.
2. Maritime Archaeologist
Sarah Ward is a passionate example of a maritime archaeologist. She runs her blog "Indiana Sarah" to give the world an idea about her exciting ventures to Vietnam, Turkey, Sicily, Denmark, China and many other places. She attended the International Congress on Underwater Archaeology organized by the IKUWA in Australia. She is in contact with the world's leading scientists in her field.
Sarah calls herself a commercial diver and factual presenter. She investigated sites ranging from the Bronze Age to the modern, across more than 20 countries. For some of the jobs, you might need special training like Jarrod Jablonski who was a member of the mission to discover the Panarea III, a +2000-year-old shipwreck discovered in Sicily-Italy laying at 130m of depth.
Even though Sarah was not a part of the diving team her role in the expedition was to bridge the gap between divers and archaeologists by acting as a liaison coordinator. Additionally, she was charged with supervising on-board operations, such as the recovering of archaeological objects. Graphic and photographic documentation were also tasked and combined with conservation procedures. After listening to her stories it seems this can be a quite fascinating job.
3. Boat skipper
From my own experience in Australia I can say this job was actually very appealing to me.
One option quite some people do take is starting to work on a working holiday visa or any other eligible visa in Australia.
Get a sponsorship from a dive store to stay inside Australia beyond the working holiday visa
Become dive supervisor on the dive boats of your sponsoring dive shop after some months
Take a marine engineer and skipper course parallel to the work on the dive boats
Practice on work days on the reef with the skippers on tasks given by the training institute

Get practical experience driving the large boats under supervision of the skippers
Pass the exams and become a skipper
The cool part of this story is that I know a few guys who did exactly that and you have then even more opportunities. On top of that, you are the boss on the boat which is kinda cool and you still get to fun dive occasionally.
Quite a few of the skippers ended up working on white boats with very decent income.
4. Diver Medical Technician
A friend of mine is a so called DMT, a Diver Medical Technician. Besides your diving job, you can get training from different organizations to work for them.
The Subaquatic Safety Services (SSS) Recompression Chamber Network has chambers in:
Belize, Central America
Cabo San Lucas, Baja Mexico
Cozumel, Mexico
Galapagos, Ecuador
Koh Samui, Thailand
Nassau, Bahamas
Playa del Carmen, Mexico
Phuket, Thailand
Zanzibar, Tanzania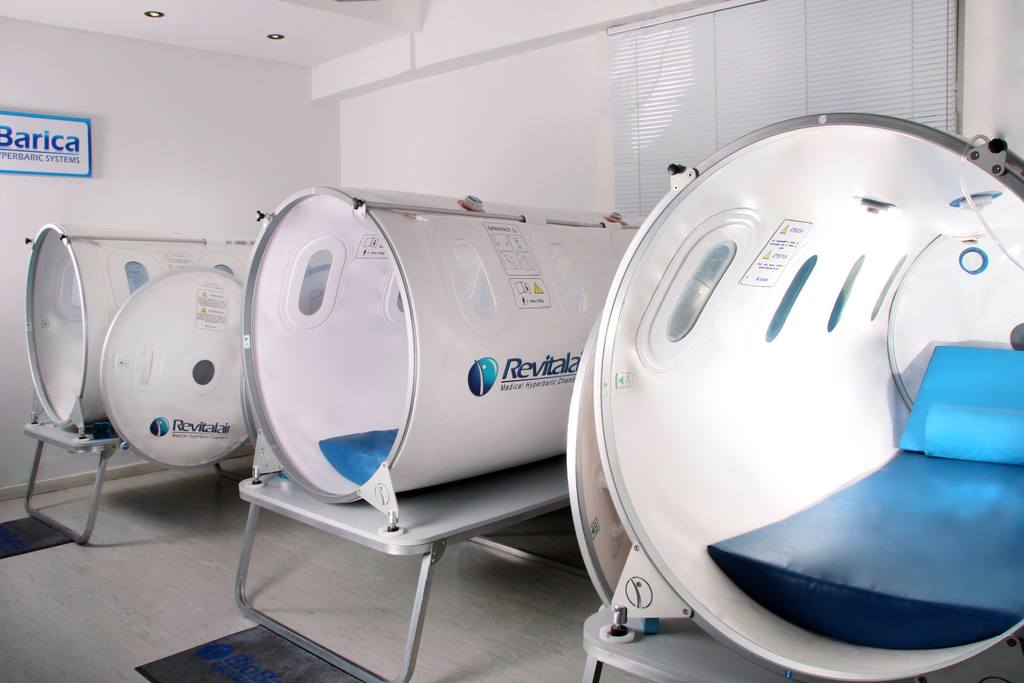 SSS offers a range of courses including the SSS Tender Operator Within this course, you learn practical skills necessary for the safe chamber operation and inside chamber patient tending. The course can be conducted over 3 days full time or 5 evenings in-house period. It is made for all divers carrying a current leadership level diving certificate (Divemasters and Instructors). I could not find an expiration date of this certificate.
Diving Diseases Research Centre health care (DDRC)
Diving Diseases Research Centre health care (DDRC) have training facilities in Thailand and the UK. They offers a range of courses including: IMCA Diver Medic Technician (DMT), Hyperbaric Chamber Operator Course and Various Divers Alert Network courses.
IMCA Diver Medic Technician (DMT)
The IMCA Diver Medic Technician (DMT) takes 10 days over a consecutive period of 2 weeks. A good standard of First Aid is required to commence the course and a basic knowledge of diving and physics and human biology would be helpful. The DMT might be expected to assist in the initial diagnosis, tend the patient, administer medication and/or fluids and take control of the situation until a Diving Doctor or other medical help arrives and more.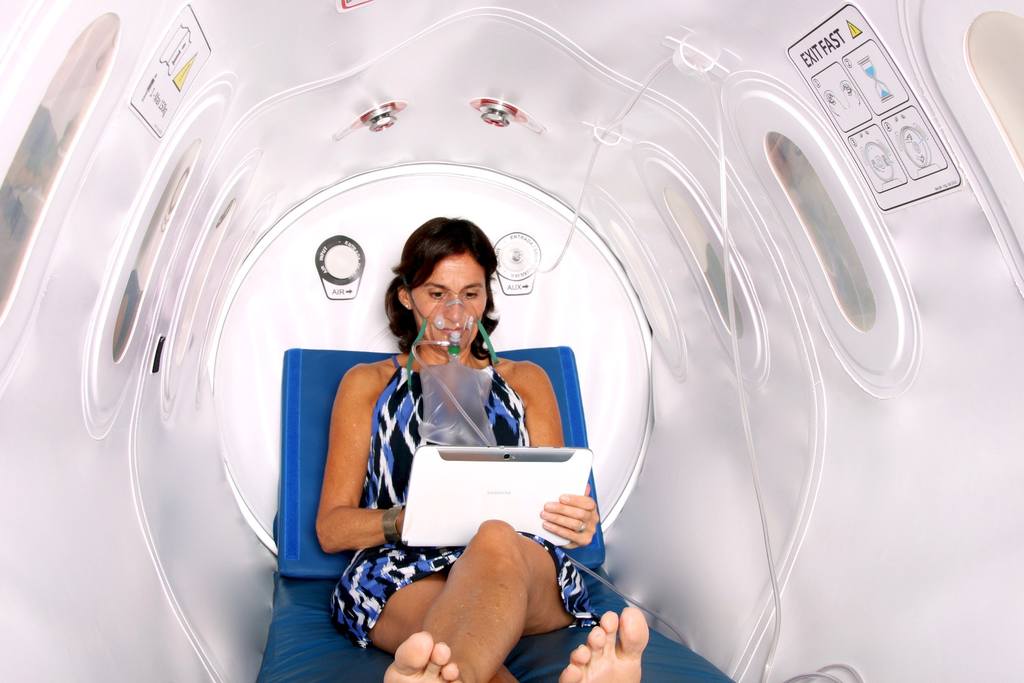 Subjects covered include: Airway management, Shock management, Respiratory and Cardiac arrest, Care of casualties on site and during Transportation, Trauma management, Prevention and management of Diving Incidents, Use of Medical Equipment taken to Remote Sites, Care and Treatment of the patient in the Hyperbaric Environment, Oxygen Administration, Medical Record keeping, Liaison with Medical Services and First Aid (including use of AED).
The certification is valid for 2 Years.
Hyperbaric Chamber Operator Course
The Hyperbaric Chamber Operator Course takes 5 days. Candidates may be from a variety of different backgrounds including; qualified health-care practitioners, divers and skilled technicians from other industries. More than half of the sessions are hands on with the chamber system.
Subjects covered include: Chamber construction and safety regulations, Diving physics and mechanical effects of pressure on the body, Pharmacology, physiology, and side-effects of hyperbaric oxygen, Chamber operating skills, Health and safety issues, Fire safety and dealing with unplanned events, Procedures, documentation and record keeping, Team roles of staff, General patient management, Decompression and treatment tables and Support machinery and equipment.
I could not find an expiration date of this certificate.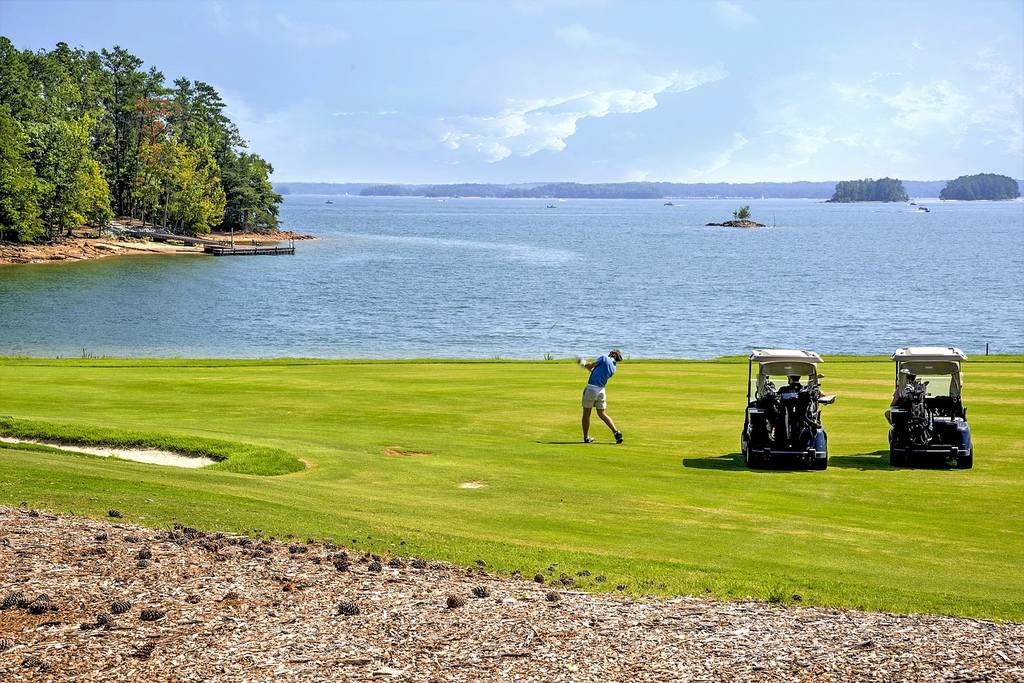 5. Golf ball diver
What the heck is that? You might be surprised but Brett Parker catches around 1.400 golf balls from a golf course water pond in around one hour. He gets around 100 USD for this catch. He has been in the business for 14 years and can make up to 100.000 USD per year.
However, this does not come cheap. There are lots of dangers for golf ball divers. These include:
Pesticides
Fertilizers
Alligators
Snakes
Barbed wires
Fishing nets
Broken bottles
Entangled ropes
Poachers
Yes, you just heard right. There are poachers. As a professional golf ball diver, you have a contract with a golf course. This gives you the rights to dive in the course's ponds. Because the business is so lucrative there are poachers who sneak in the golf course at night to steal golf balls. They are called Night-hunters, Captain Mid-nights or Nighthawks.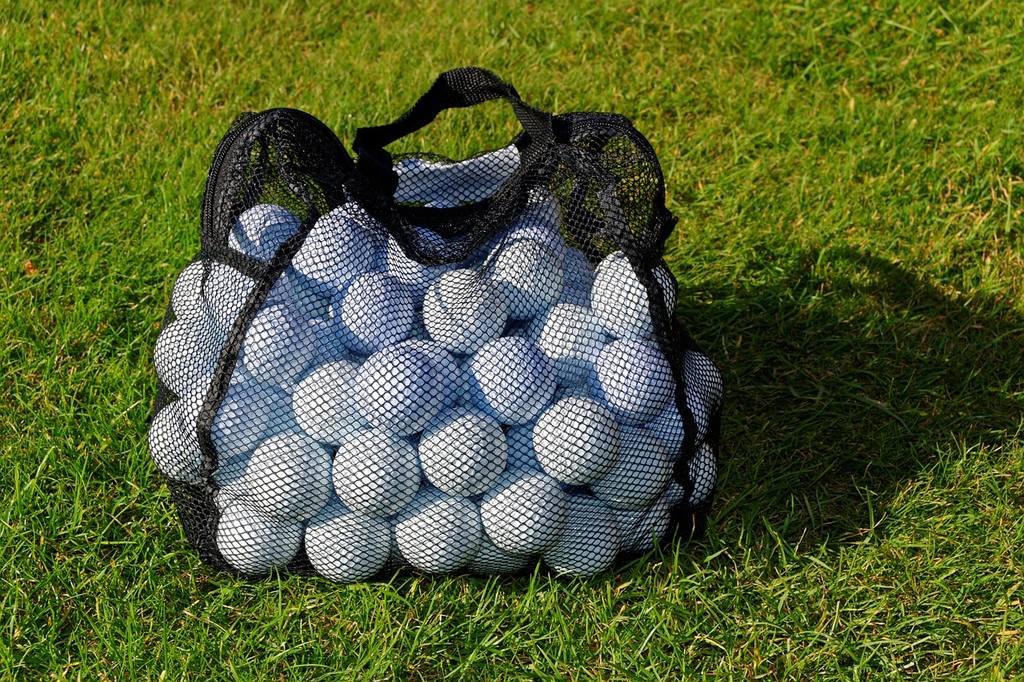 The local snakes and alligators in Florida, US sometimes keep them away though. Some golf ball divers carry snake bite kits with them after being bitten a few times over the years.
A professional golf ball diver needs to be very self-sufficient. Many divers lost their lives doing this job. If a golf ball diver gets entangled in barbed wire, rope or fishing net they need to really keep their head and slowly cut themselves out.
Video of Man Making $15 Million During Career as Golf Ball Diver.
Having in mind that this is a multi-million dollar industry nowadays some might take the risks for a generous annual income.
Takeaway
There are many opportunities out there for professional divers. They all have their own charms and indeed their own occupational risks. However, all of the above I find quite interesting to consider as a career after or in-between your scuba career. Take a deeper look at these opportunities to keep your underwater career exciting and challenging.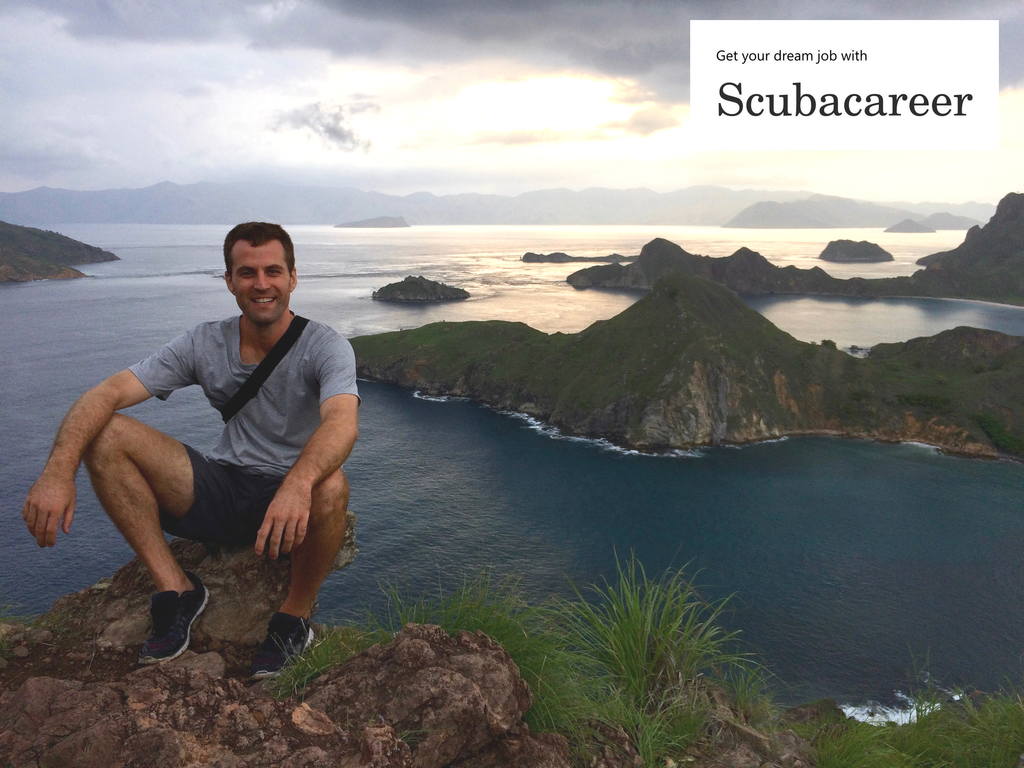 Andreas Ott of Scubacareer
About Andreas Ott, the founder of Scubacareer
Andreas is a dive instructor and writer. In the scuba industry, he has been working as marketing manager, cruise director, instructor, retail seller and dive guide. Recent years he worked in Indonesia, Australia and Thailand. Now he enjoys listening to the questions and struggles of dive professionals to share his expertise.
Learn more about Andreas and how to find and land dive jobs on Scubacareer on Medium.
Thank you Andreas for sharing these wonderful 'new' career opportunities for dive instructors. Very inspirational for many people in this business I am sure.
"It's dive o'clock somewhere!"
Share this page: