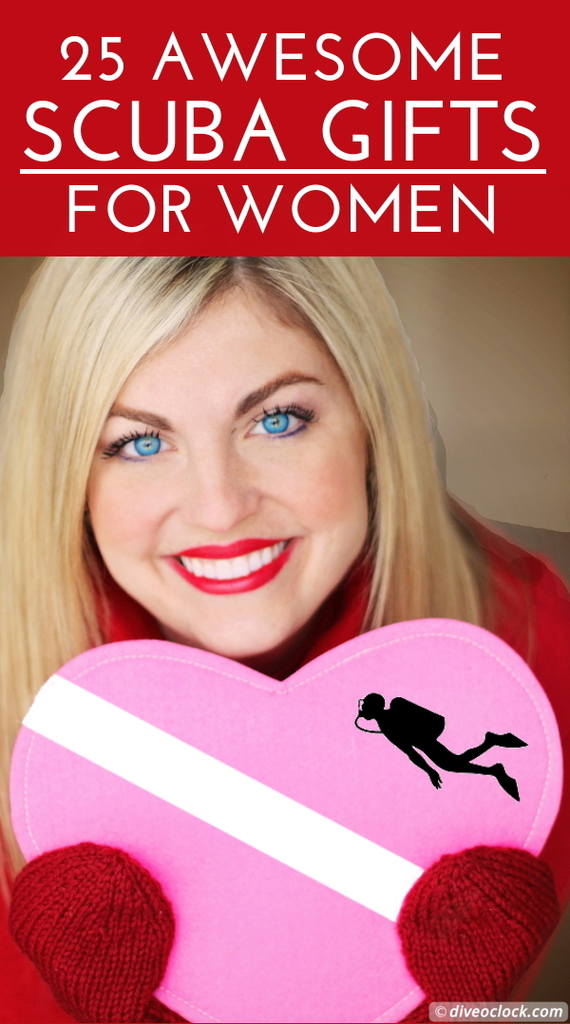 25 Awesome SCUBA Gifts for Women!
Looking for something dive-related to give a woman? Twenty-five ideas for when diving, at home and to share the love for SCUBA diving. Find Birthday presents, Christmas gifts or something to thank that special person!
Quick links:
Need more gift ideas? Make sure to check Funny Christmas Presents for SCUBA Divers and Inspiring Gifts for SCUBA Divers
1. Home style and comfort!
Take the ocean home and never leave the sea! Give your home an oceanic twist with these fun and useful items.
2. Take me diving!
Comfort and eco-friendly style for a day of diving. Less tangled hair, easily changing clothes on the boat or beach and other must-haves.
3. Explore and learn!
These books are always useful. Learn about tropical fish, hand signals for marine life species and find your next dive destination.
4. Share your passion for SCUBA diving!
Dive jewelery and accessories to express the love for SCUBA diving and the world beneath the surface.
Have you found some inspiration for a scuba related gift for a women or maybe for yourself?
This page contains some affiliate links, meaning I will get a little bit of commission of your purchases on these websites without you paying anything extra.
If you like this post, hit that like button on our
Facebook page
and stay tuned for more!
Marlies Wolters
Founder of Dive O'Clock "It's dive o'clock somewhere!"

Share this page: