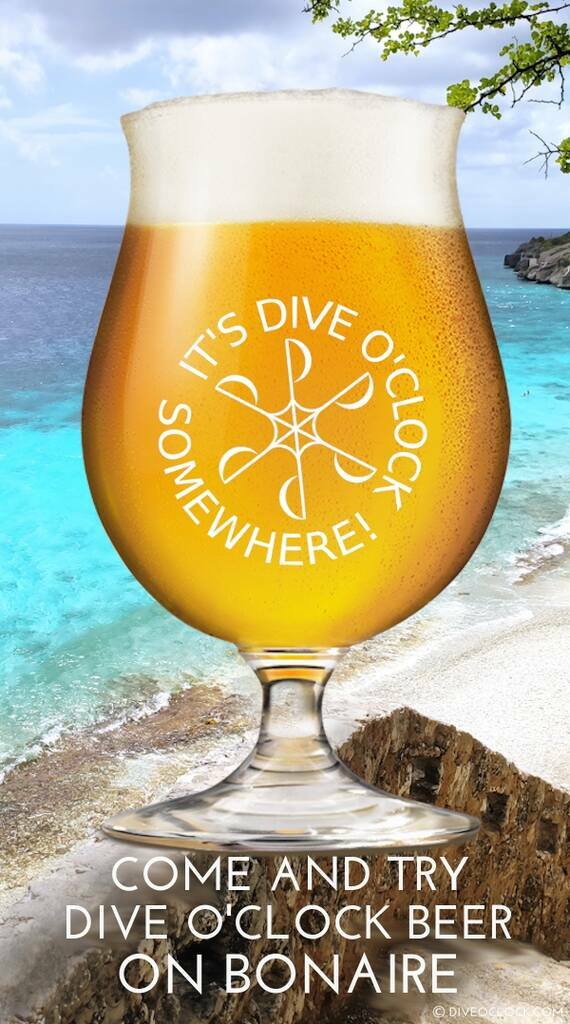 Dive O'Clock Beer on Bonaire!
It's always five o'clock somewhere! Combining divers paradise and draft beer, that can only happen on Bonaire! This hidden gem has got you covered and focuses on being eco-friendly too!
Quick Links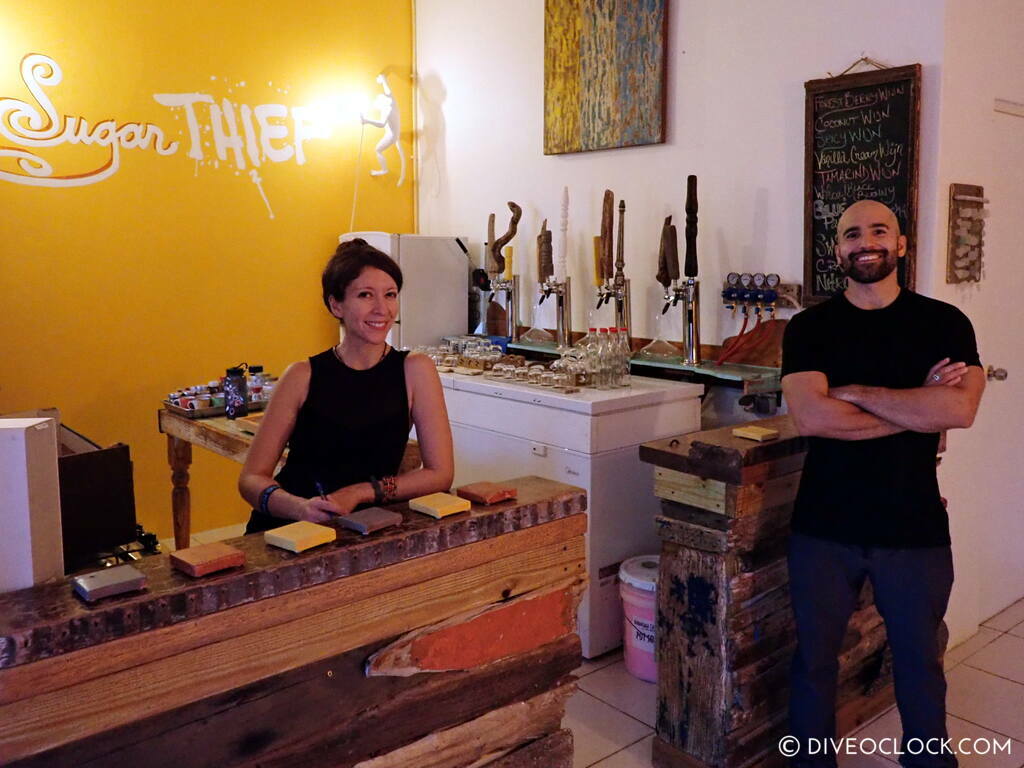 Edite and Aaron from Sugar Thief Brewery Bonaire
The Only Beer Brewery on Bonaire
There is a new beer brewery on Bonaire and it is a hidden gem you have to discover! With their slogan 'Brew. Reuse. Donate.' this new brewery is making a clear point.
They brew drinks, they reuse whatever is possible, and they donate - right back to the island.
Ever heard of a sugar thief? They are the cutest little yellow birds that love sweet things. Sugar thieves have no fear of stealing something sweet from/off your table, especially sugar and cookie crumbles. They love to join in on the fun of good flavors, and that is exactly what Edite and Aaron are trying to do.
For the love of the island, amazing drinks, and good local products they decided to build their own nest. Sugar Thief Brewery Bonaire was founded at the end of 2020. Edite and Aaron built it with old furniture, driftwood from the East coast of Bonaire, and anything else that could be reused and recycled.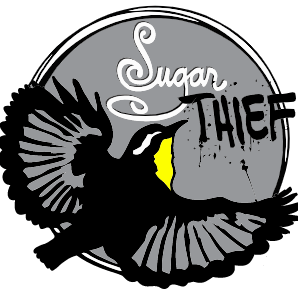 If you enter the bar you can already see the impressive amount of funny draft beer handles behind the bar. Homemade, with driftwood and other things found by beach-combing around Bonaire. Once in full swing they will have the most draft beers on tap on Bonaire!
Read why Sugar Thief is not just another brewery on their about page.
NOTE: Although you might have heard and tried Bonaire Blond on Bonaire, this beer is not brewed on the island itself. It tasted great and sometimes the bar / restaurant The Brewery (Kaya Grandi) has it on tap but it is imported from The Netherlands. Definitely worth a try and always a place for food and drinks, but quite simply - not local...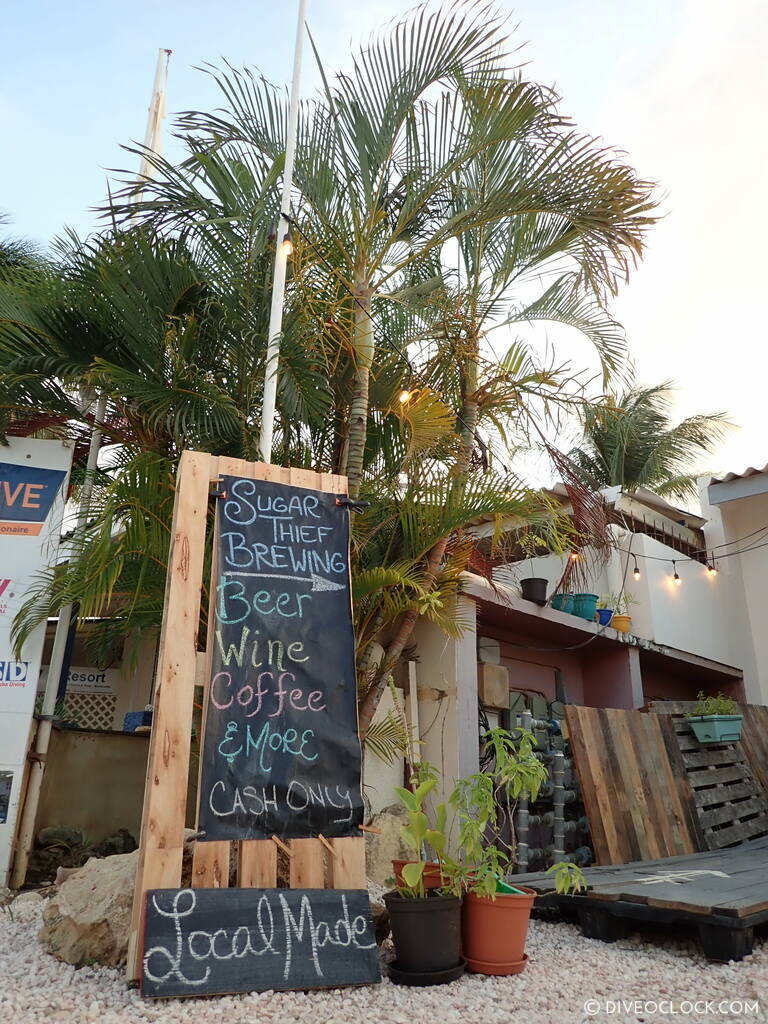 Sugar Thief Brewery Bonaire
Sugar Thief Brewery Bonaire - Not Just Beers
If you think a brewery is only making beer, you are wrong! Apart from beers they are focusing on many other brews. Sugar Thief Brewery is a brewery that is making a lot of different alcoholic and non-alcoholic brews. With their sweet-infused name it might not be a surprise there are also sweet drinks, homemade sodas and fresh lemonade on the menu.
Fancy a special coffee? They have got you covered. Apart from having many different kinds of regular and special flavour coffee beans, the way they make your coffee is an adventure. You can choose your favourite coffee brewing method, from using a pour-over to a siphon and from Turkish to Nitro coffee brewing techniques. The art of brewing does not stop with beer at Sugar Thief Bonaire...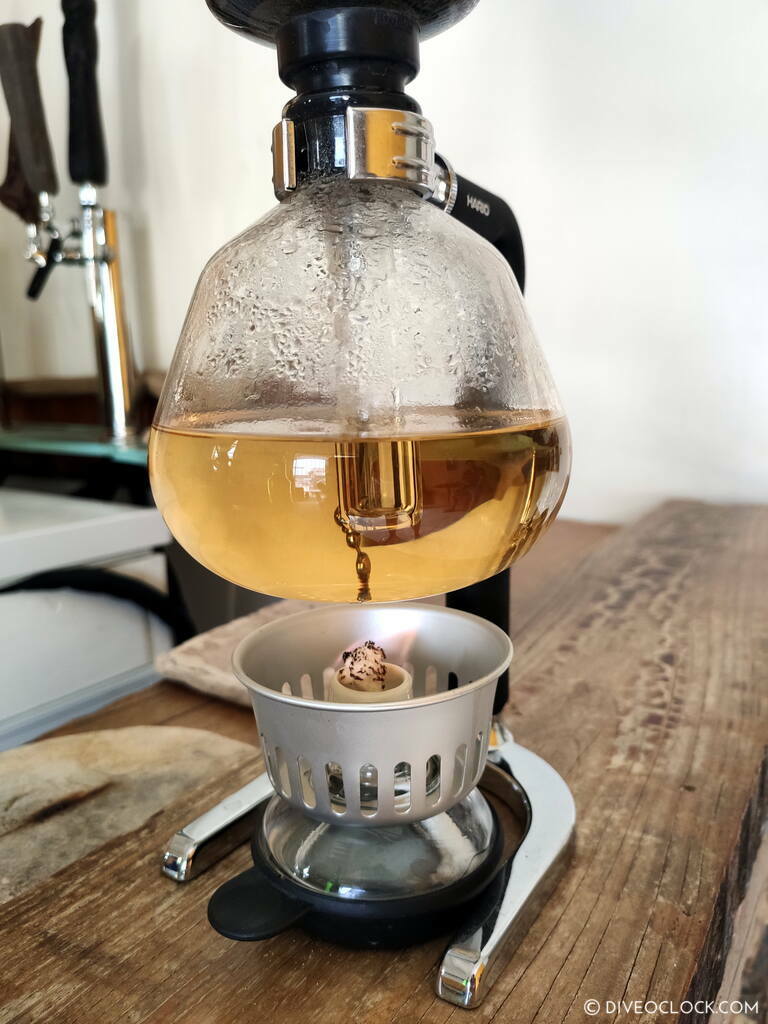 Fresh Siphon Coffee at Sugar Thief Brewery
And there is more... a lot more.
Simply visit Sugar Thief Brewery and try their kombuchas, juns, teas, natural sodas and various flavours of honey-wine. Most of their creations have a sweet taste, resembling the sugar thief's desires. Go and explore the nest and ask for samplers!
But, let me be honest - I come for the beer! It is either Dive O'Clock or Five O'Clock somewhere!
Sugar Thief Brewery is not a dive bar (remember the funny confessions of a dive instructor). It is perfect for a deco beer after shore diving around beautiful Bonaire!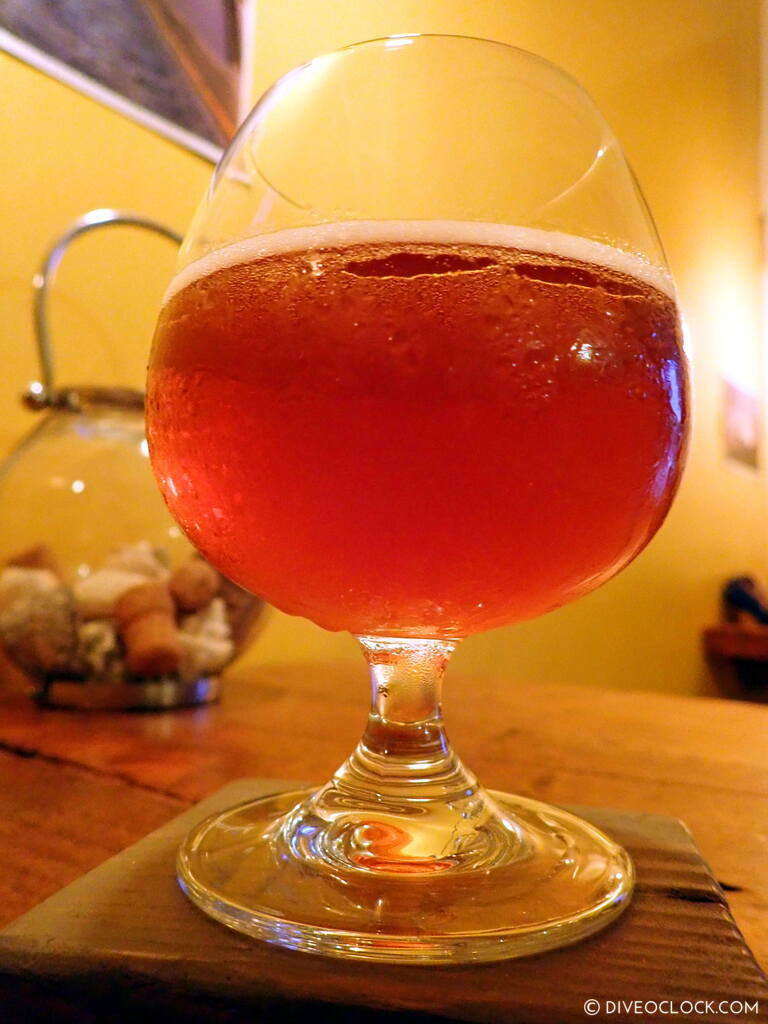 Fancy a draft beer after shore diving around Bonaire?
The Making Of Dive O'Clock Beer
It all started with supporting Sugar Thief on social media and their efforts to be as local and eco-friendly as possible. When a social media post asking for empty beer bottles (as one of their shipments was delayed because of COVID-19) turned into a drop-off of boxes of reusable bottles the idea of collaborating was born. While I was already in contact with Edite and Aaron about promoting their local business we started talking about beer flavours, what else.
Especially, if you are from the US - you might love stout beers and fruity flavours. Aaron is a beer expert and he truly loves to mix funky flavors to perfection. But of course, everybody has their own taste and preferences when it comes to beer (and other brews).
Aaron asked me input for a beer flavour and I mentioned my favourite beer: Thai Thai Beer from Oeidipus brewery. It is a spicy triple and has coriander in it - which you love or hate - but I love it! Not sure if I love it because of the high amount of spices or strong aftertaste, but that was my input... and so it began.
Aaron started to put his creative hat on and scientifically master-minded the first set-up of Dive O'Clock Beer, yeah! It had to be unique, good as a deco beer (and for being able to dive the next day - so not too strong) and some of the Bonairian island vibe had to be in it. Well, that is quite a challenge!
Right now Dive O'Clock beer is being brewed to perfection, so you are invited to visit Sugar Thief brewery and taste it!
Give feedback - straight forward as the Dutch do - and help Edite and Aaron turn their brand new brewery into a success!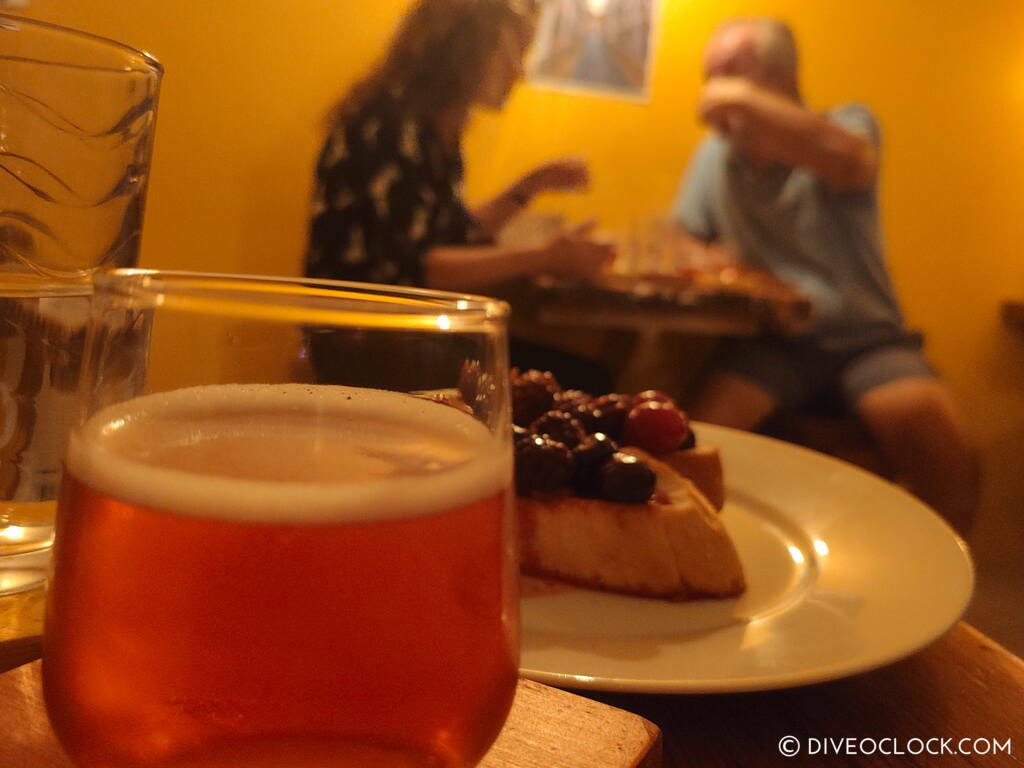 Come for the draft beer, stay for the Food
Come for Draft Beer, Stay for the Food
Beer tasting with the best food pairing, made possible by Edite and Aaron! Who else could be the one to provide the food than Jaimy from Tera Cora Ranch. If you don't know Jaimy, you have not experienced some of the best food on Bonaire yet! If you eat fish, make sure to try Sushi by Jaimy.
At Sugar Thief Brewery a beer tasting set (including Dive O'Clock beer) will be served with exclusive bites from Jaimy that are matched to get the best flavours in your mouth!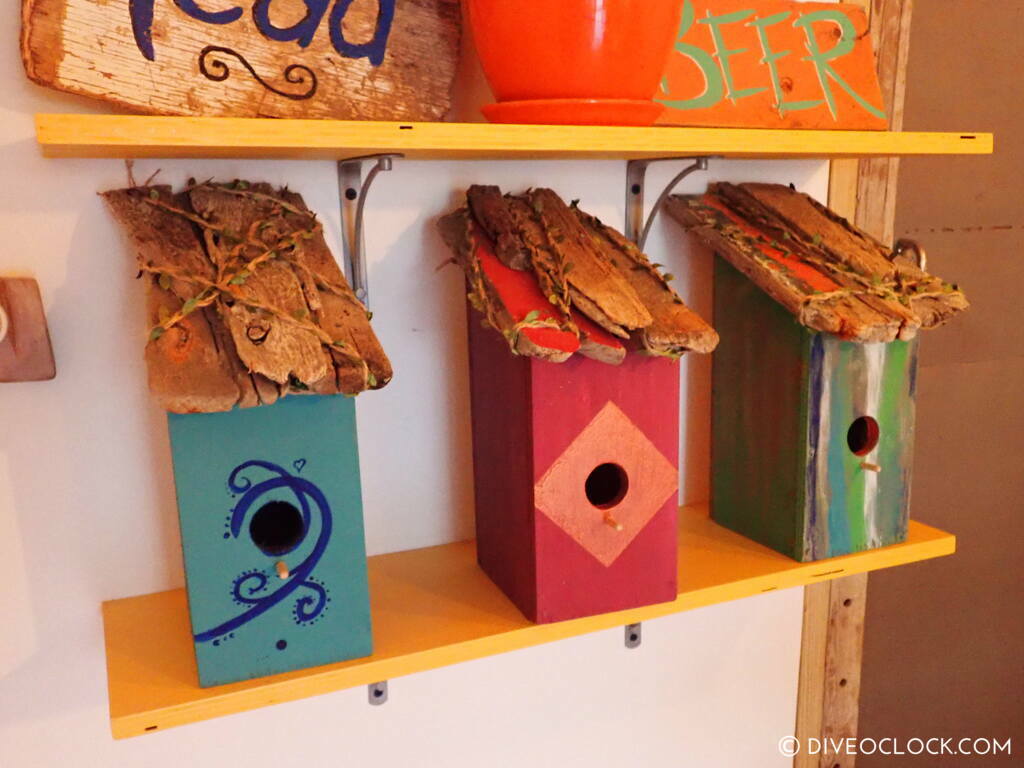 Bird Boxes at Sugar Thief Brewery Bonaire (charities to be announced)
Supporting Local Charities on Bonaire
With an impressive amount of local charities on Bonaire it is no surprise picking one can be hard. And... why would you? Sugar Thief has the idea to give back part of their revenue to a different charity every month.
There are three bird boxes with three charities to choose from (signs with names). With every purchase at Sugar Thief you will receive a coin to choose one of the three charities and drop the coin in that bird box.
The one with the most coins at the end of the month will get the donation and that bird box will be changed to another charity. Fun! Do you have a charity you want to add to the options? Make sure to contact the brewery or simply drop by when you are on Bonaire!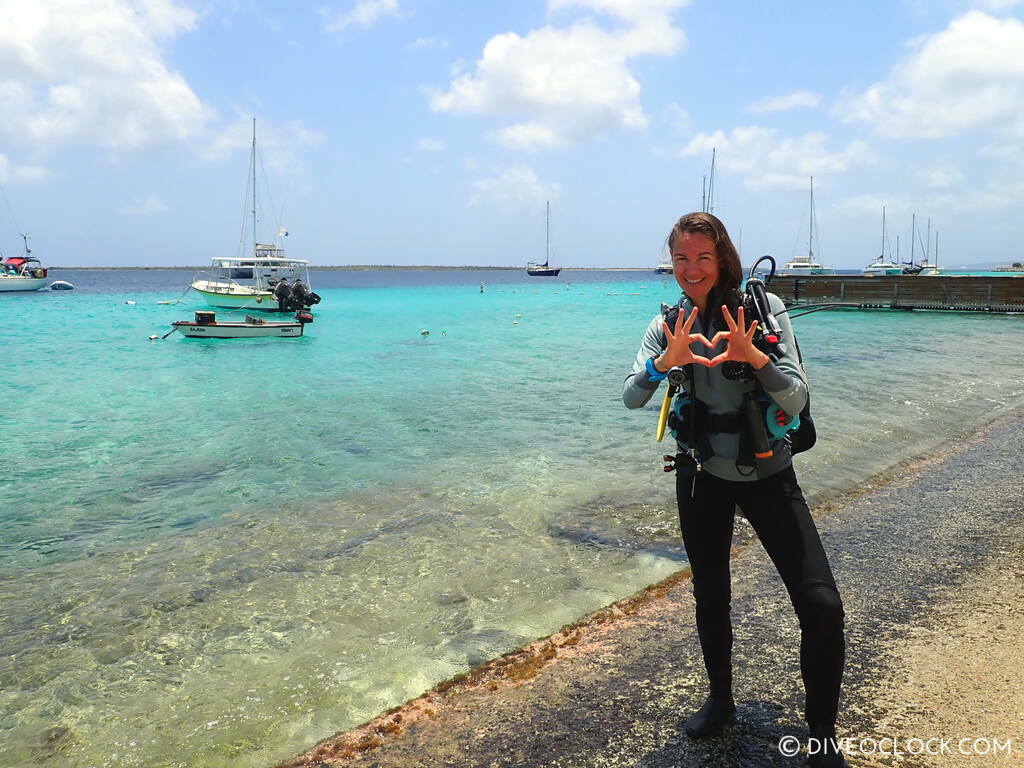 Marlies from Dive O'Clock back on Bonaire in 2021
Dive 'O Clock Beer on Bonaire
Sugar Thief Brewery is located in Kralendijk, Bonaire - Dutch Caribbean. It is basically in between Divi Flamingo Beach Resort & Casino and the Bonaco Gas Station. Visit their website for more information and if you visit their bar - Please mention Dive O'Clock!
This post is not sponsored and I am not receiving commission on selling beer, it is a fun collaboration to support this local business on Bonaire.
If you like this post, hit that like button on our
Facebook page
and stay tuned for more!
Marlies Wolters
Founder of Dive O'Clock "It's dive o'clock somewhere!"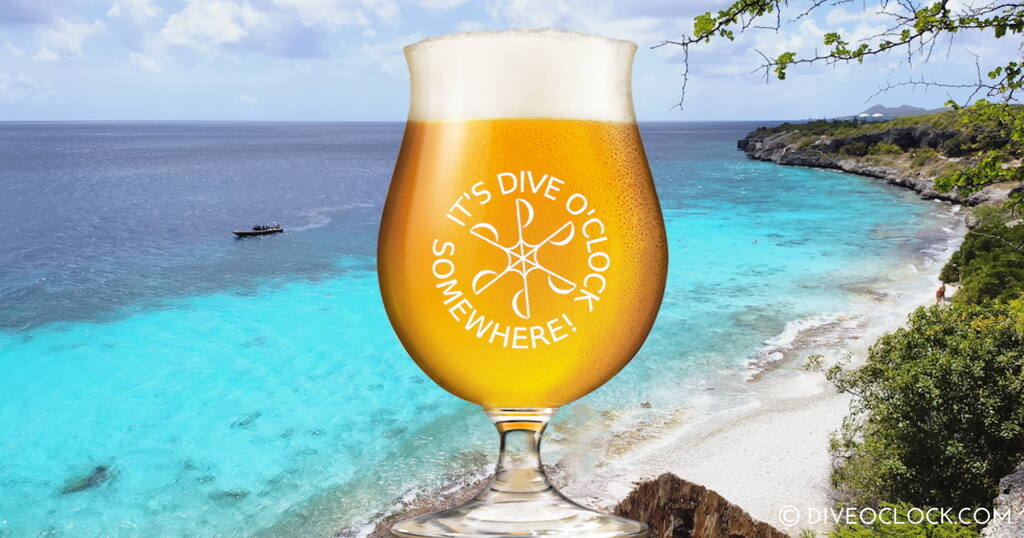 Share this page: