Green Island - Lyudao - SCUBA Diving in Taiwan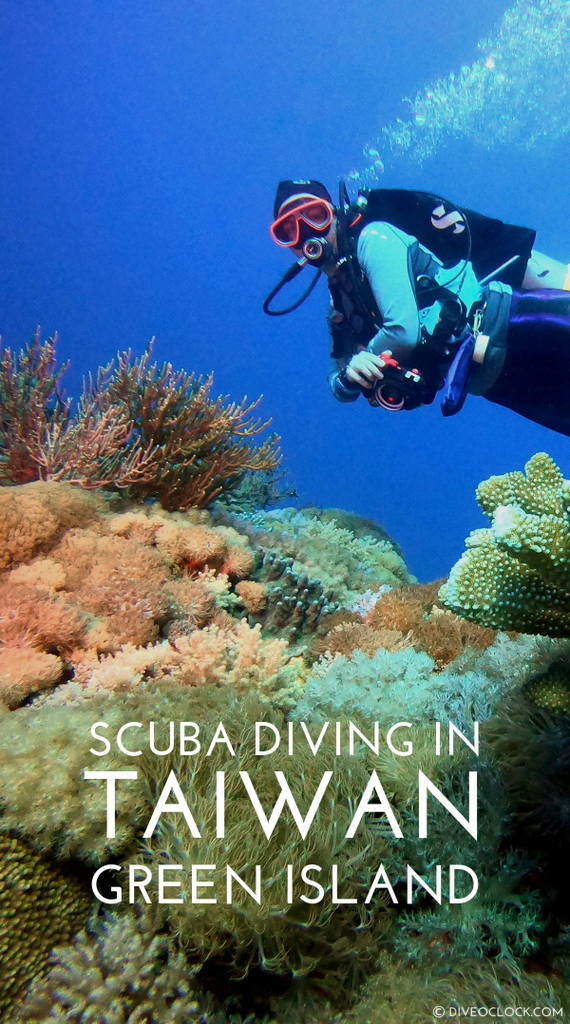 If you think Taiwan is an interesting country to visit, wait until you put your head underwater. With crystal clear waters, coral reefs that easily go down to 30 m / 100 ft and dramatic seascapes Green Island (Lyudao) is a must visit for freedivers and SCUBA divers in Taiwan.
Quick Links
SCUBA Diving in Taiwan
There are many dive sites around Taiwan and diving is incredibly popular among the Taiwanese. Located next to Ishigaki (Okinawa) and other tropical islands of Japan it is surprising Taiwan does not seem to attract that many foreigners for dive holidays. The further South in Taiwan you go the closer you get to The Philippines and the top of the Coral Triangle.
Close to Taipei you can go SCUBA diving at 歐夫寇斯 龍洞據點 Longdong (Ofucos LongDong Diving Center). In North Taiwan the diving season runs from April to the beginning of October and the dive centers close down during off season. Luckily there are plenty of options in the South of Taiwan, where you can dive year-round.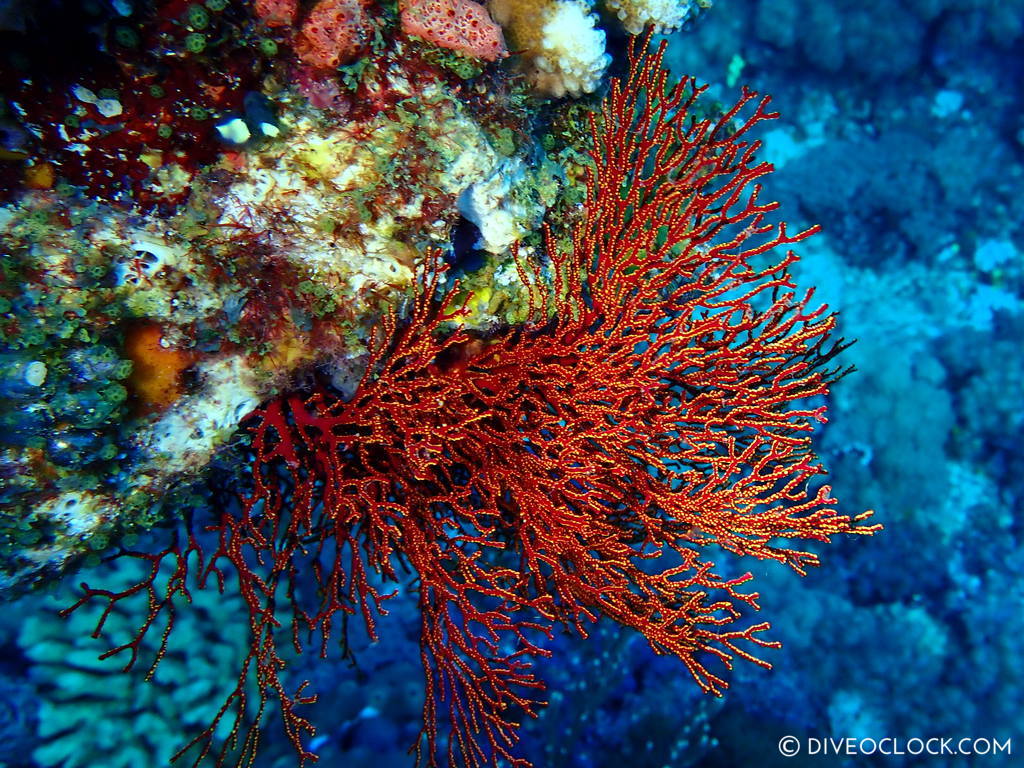 Green Island
墾丁國家公園 Kenting is supposed to be the best area for shore diving around Taiwan's 'mainland'. It is the Southernmost point of Taiwan, tropical diving, but the visibility might not be the best and coral cover not ideal.
The best places to dive in Taiwan are the smaller islands. 琉球嶼 Lambai Island (Liuqiu), 蘭嶼 Orchid Island (Lanyu) and 綠島鄉 Green Island (Lyudao) are bucket list dive destinations of many Taiwanese. They offer beautiful deep coral reefs with clear water and there are various dive centers around to arrange SCUBA diving, freediving and/or technical diving.
Although there are some flights to the islands you can not fly from Taipei. For Green Island and Orchid Island you have to go to Taitung first. The coastal train ride from Taipei is beautiful, highly recommended. There are not many train tickets available and they are 'released' at midnight every day for a certain amount of days in advance. Meaning, book them at midnight! You can book the train tickets on the Taiwan Railways Administration (TRA) website, good luck!
The flights are likely to be booked as well as pricey and not known for their safety standards... Taking the ferry is your best bet but make sure to take tablets if you are sensitive for sea sickness. The ferry from Taitung to Green Island takes roughly one hour and another two hours to Orchid island. From Donggang you can go to Lambai Island by ferry in about 20 minutes. Renting a scooter and driving around the islands is pretty standard and easy to organize, just make sure to bring an international driving licence. On Green Island people drive around in their wetsuits to and from the dive centers and boats, Lyudao is all about diving!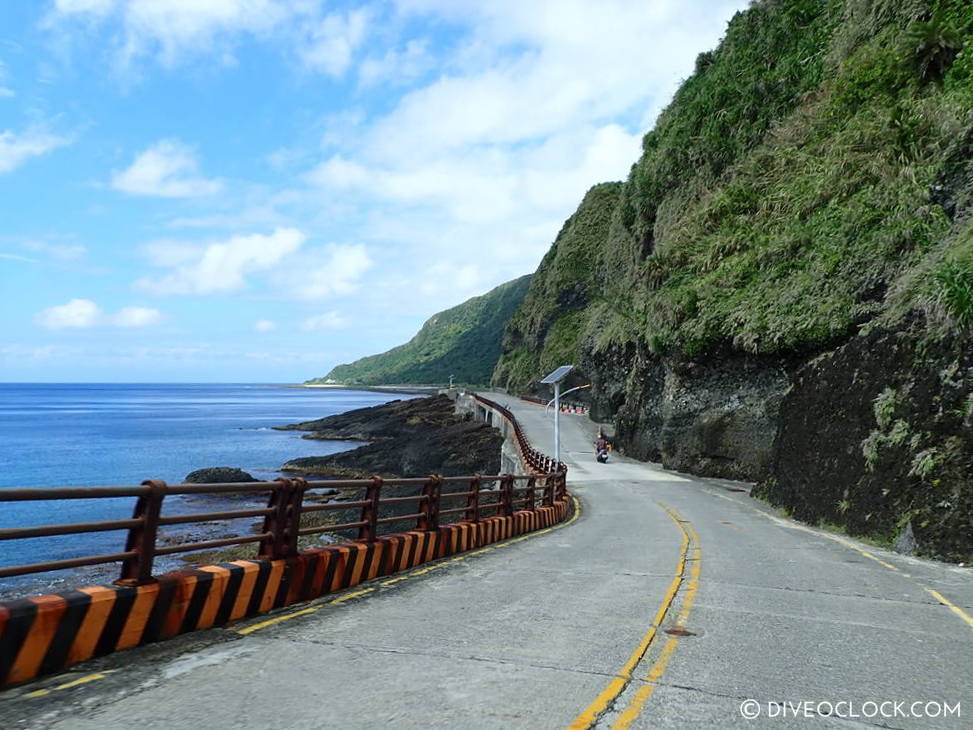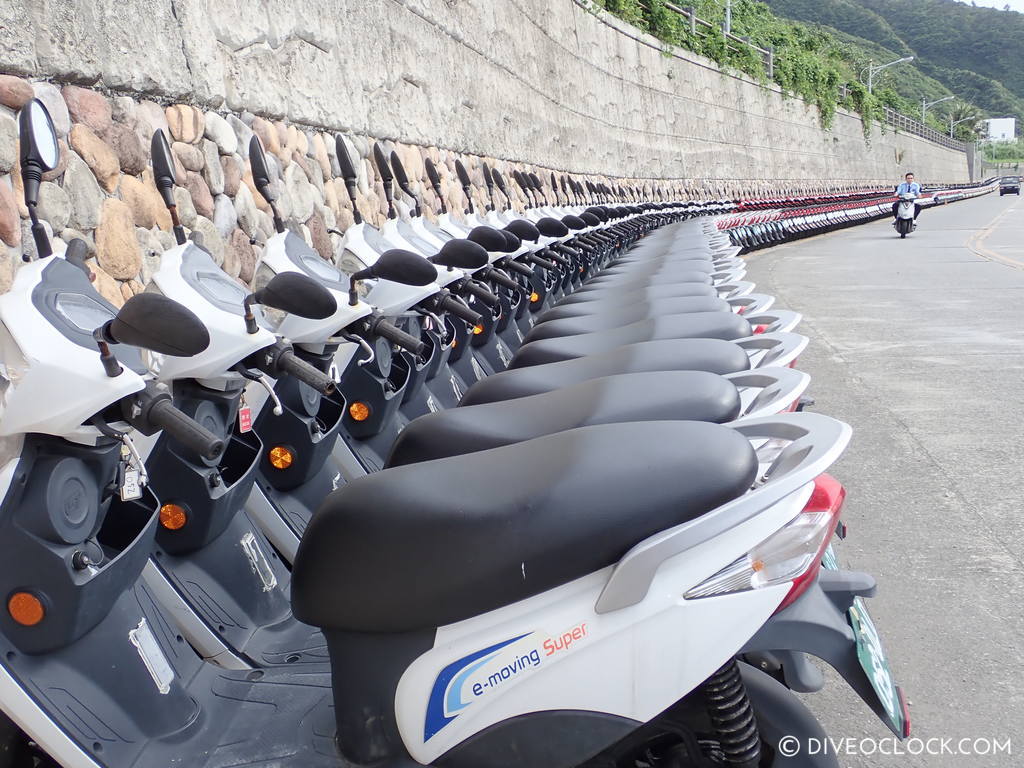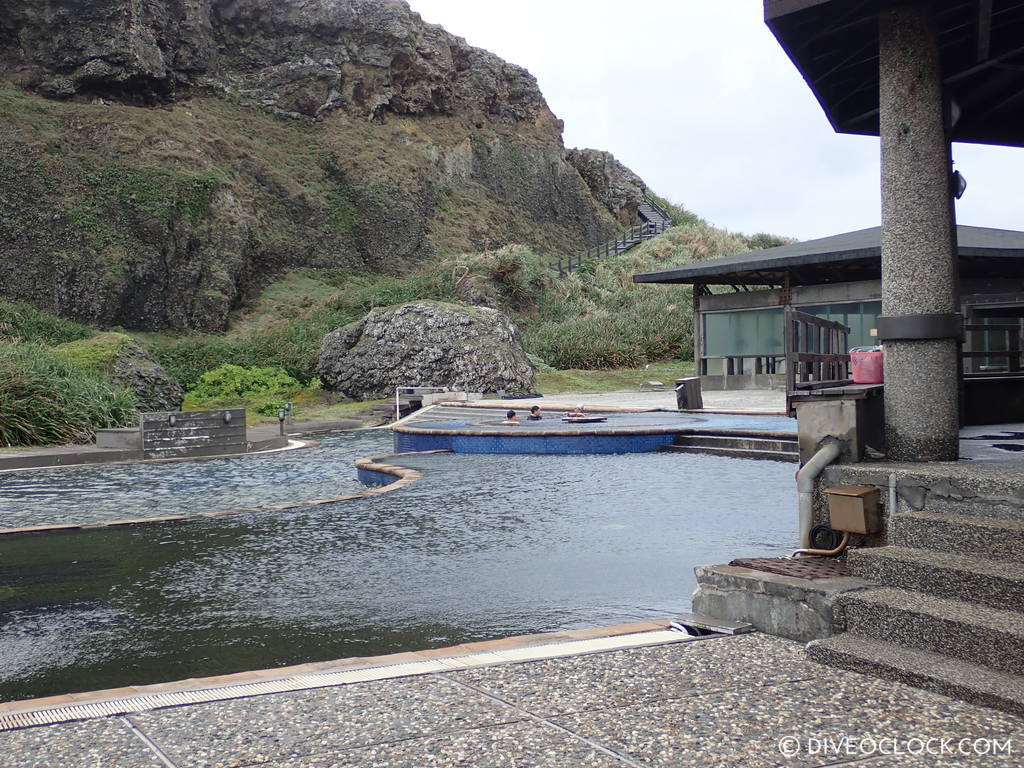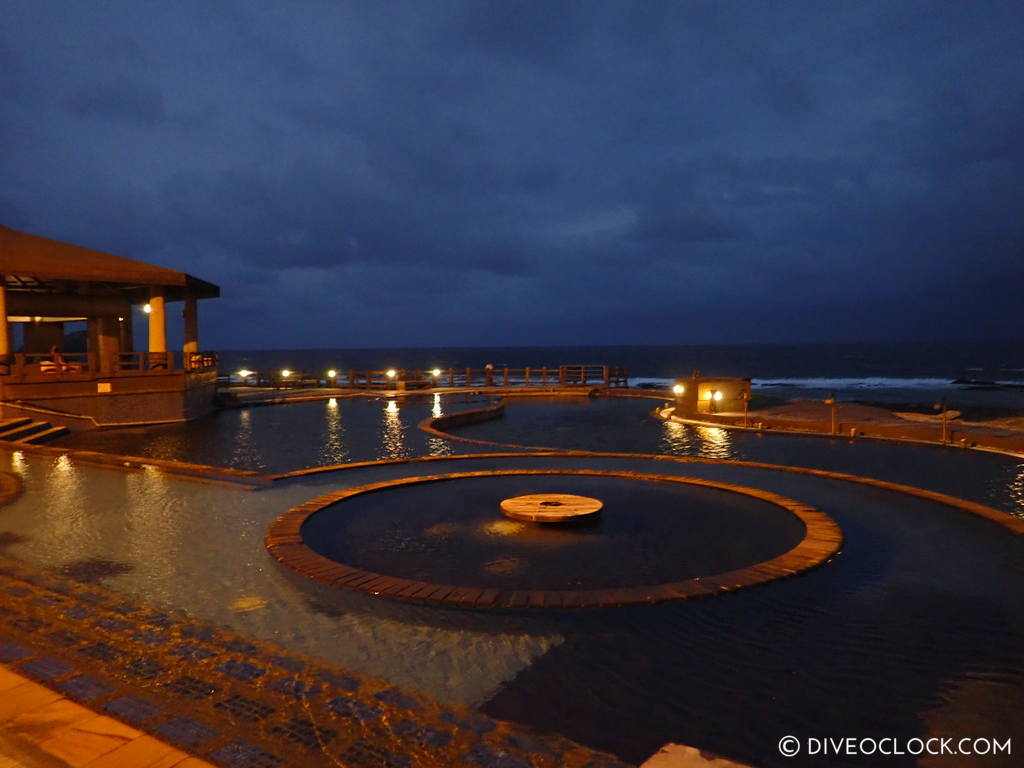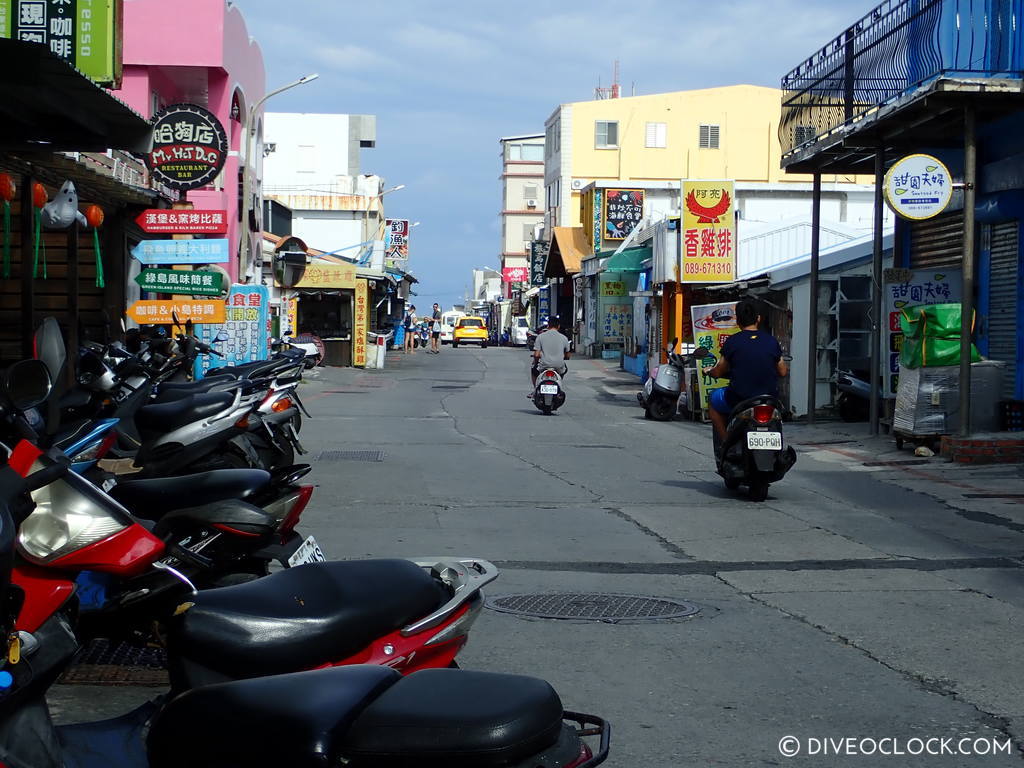 Green Island, plenty of rental scooters for high season, Zhaori hot springs and main street.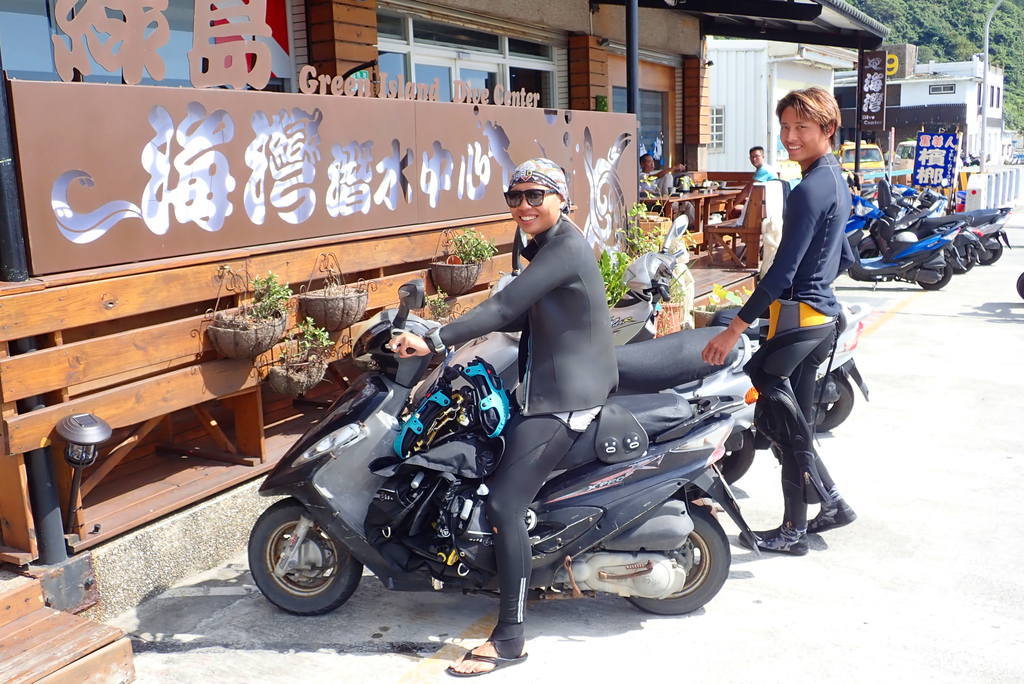 Manni with two sets of dive gear on her scooter.
Green Island (Lyudao) Taiwan SCUBA Diving
One of my friends and fellow dive instructors recommended Manni Hsu from Islands Dive Taiwan for SCUBA diving Green Island. She is a lovely Taiwanese PADI Instructor who speaks English perfectly, which is definitely not the standard in Taiwan.
The easiest way to get sorted for Green Island is to book a package with ferry tickets, accommodation, diving and a scooter to get around. Manni can arrange everything for you, there are various stay & dive packages available on her website.
There are over twenty different dive sites around Green Island, most of them reachable by boat only. The water is clear and the reefs are deep, make sure to watch your no decompression limit! Coral reefs easily start below 20 meters / 65 feet and there can be currents, so an SMB is also recommended.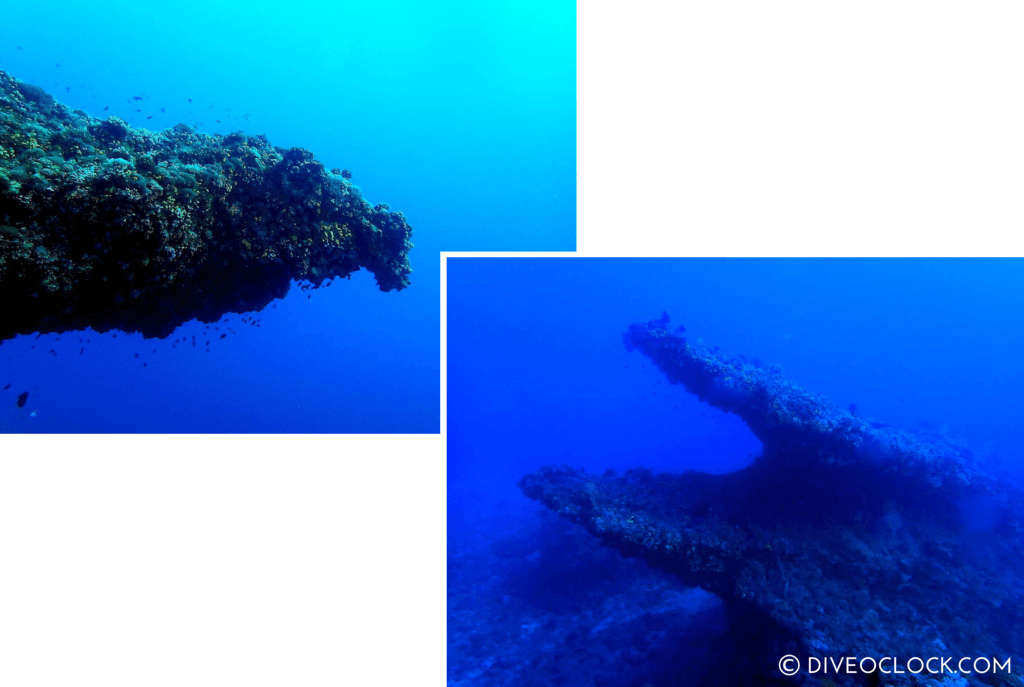 On the other hand there are various shore dive sites around Green Island that are easy for beginners and less experienced divers, including an underwater post office. As Green island is a volcanic island getting in and out of the water for shore diving might be a bit difficult due to the rock formations.
Being a volcanic island gives a stunning dramatic seascape with big rocks, pinnacles and wall-like reefs. Many dive sites are named after the shape of a rock underwater. Can you tell which one is Chicken reef and which one is Crocodile reef?!
The dive sites I have been to had a crazy amount of soft and hard corals, anemones and sponges, often the bottom and rocks were fully covered. Unfortunately there are not so many fish, around mainly due to over-fishing, so it looks a bit 'empty' underwater.
Having that said you are likely to spot some barracudas, bannerfish, groupers, fuseliers and puffers. Moray eels and different sea star species might be part of your dive as well, maybe some nudibranchs.
The best part about diving Green Island Taiwan for me is simply enjoying the wide-angle views, to cruise over the reef instead of searching for macro photography opportunities. Just enjoy the ride (if there is enough current)!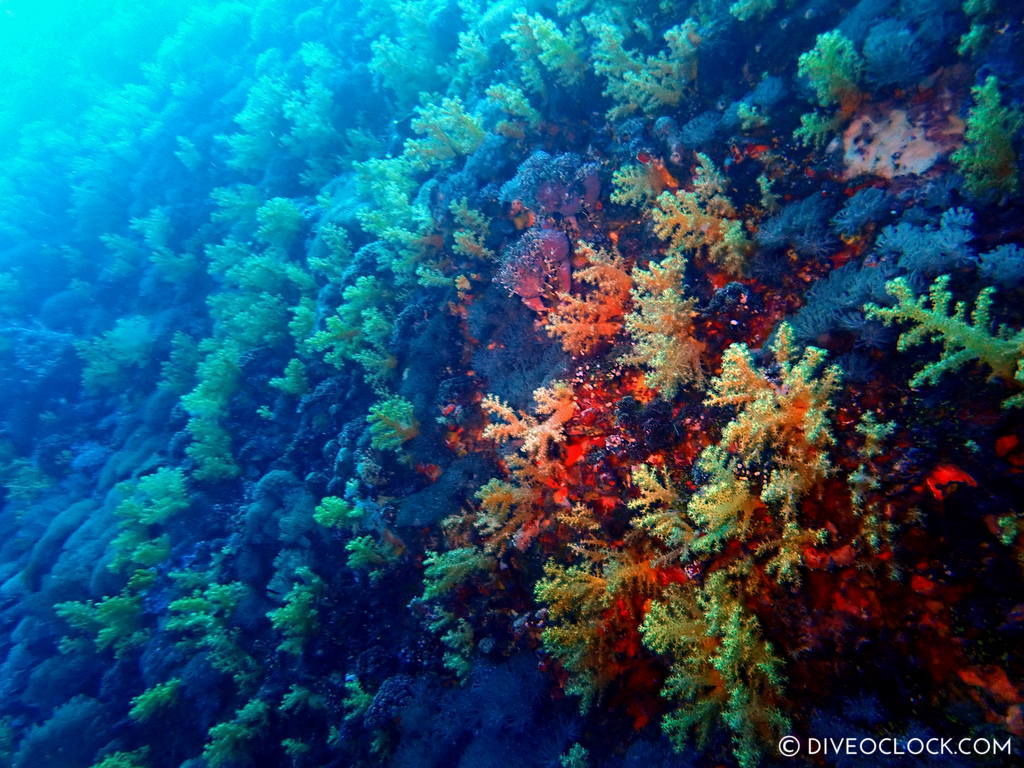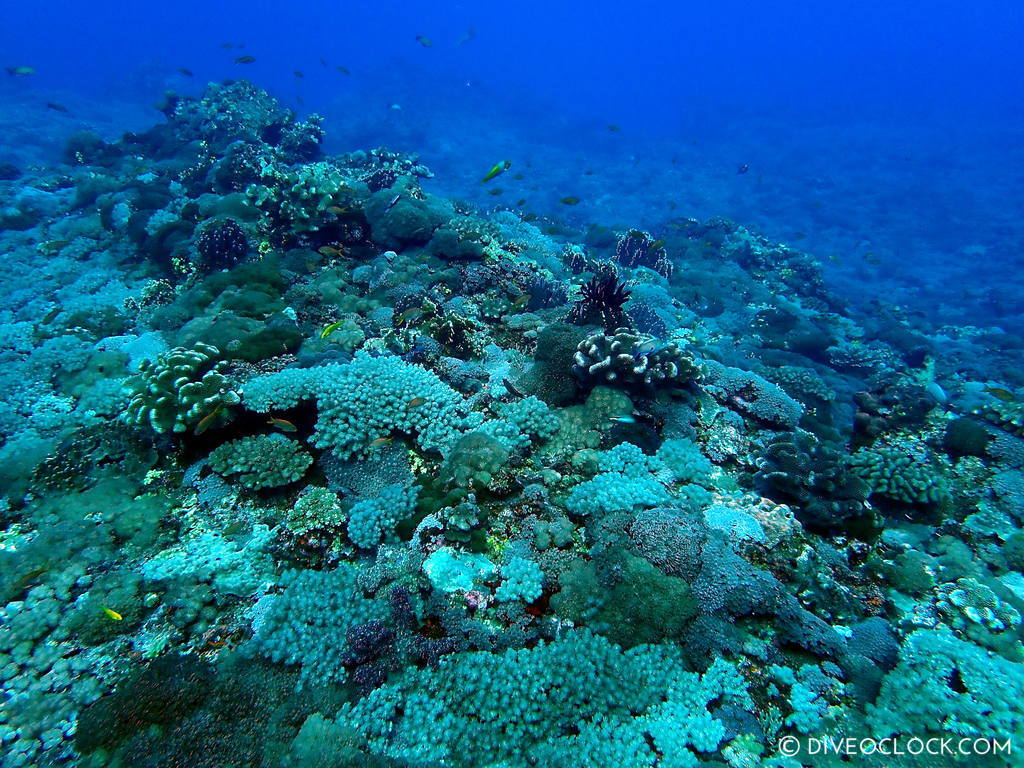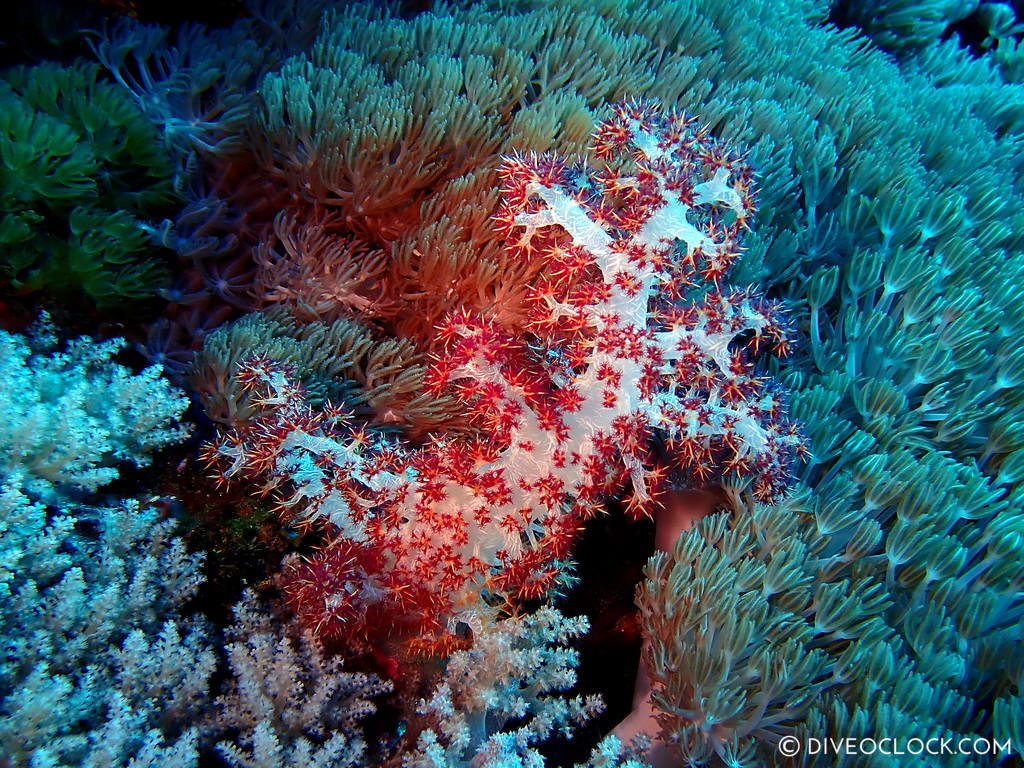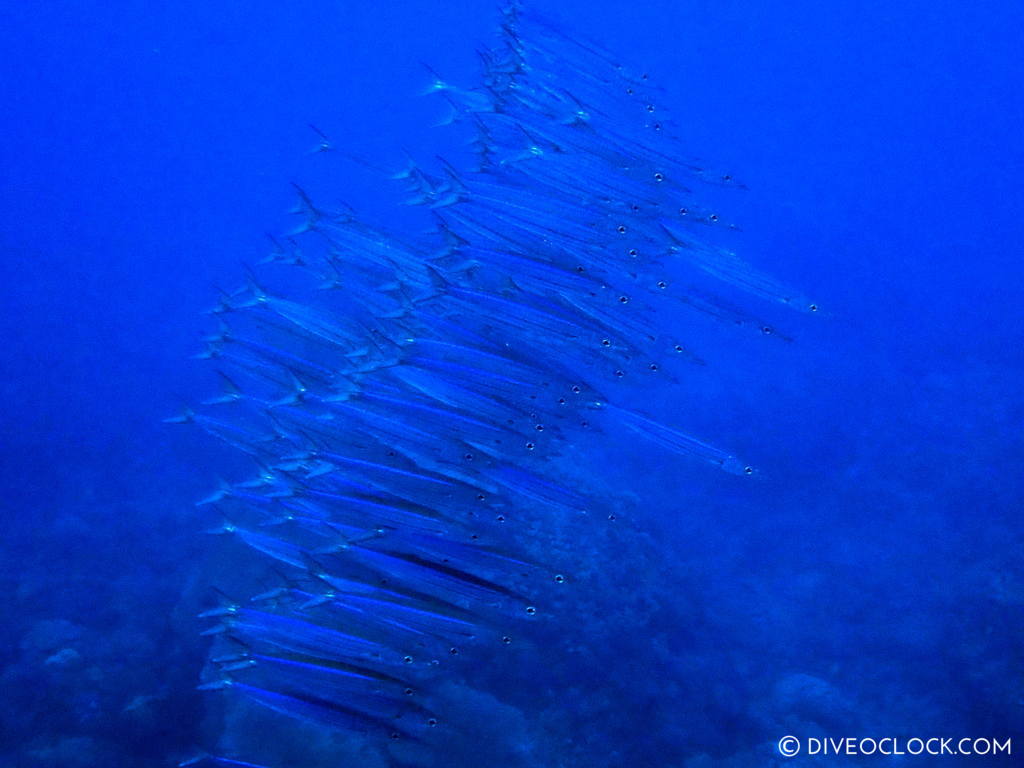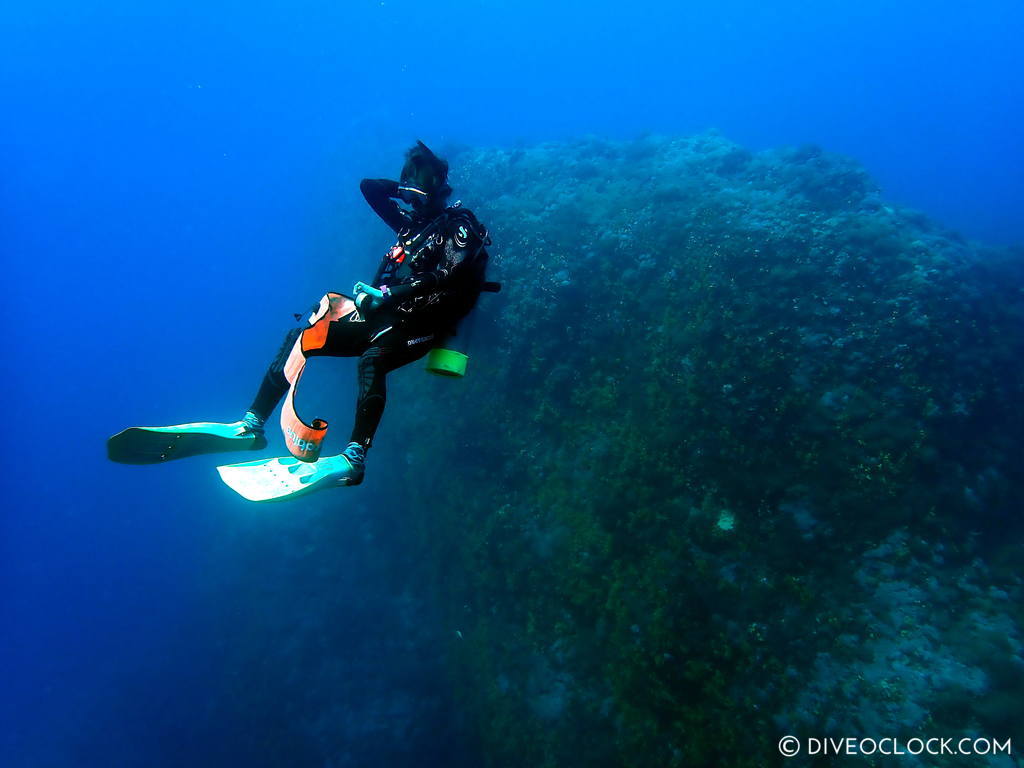 Impressions of Green Island SCUBA diving in Taiwan.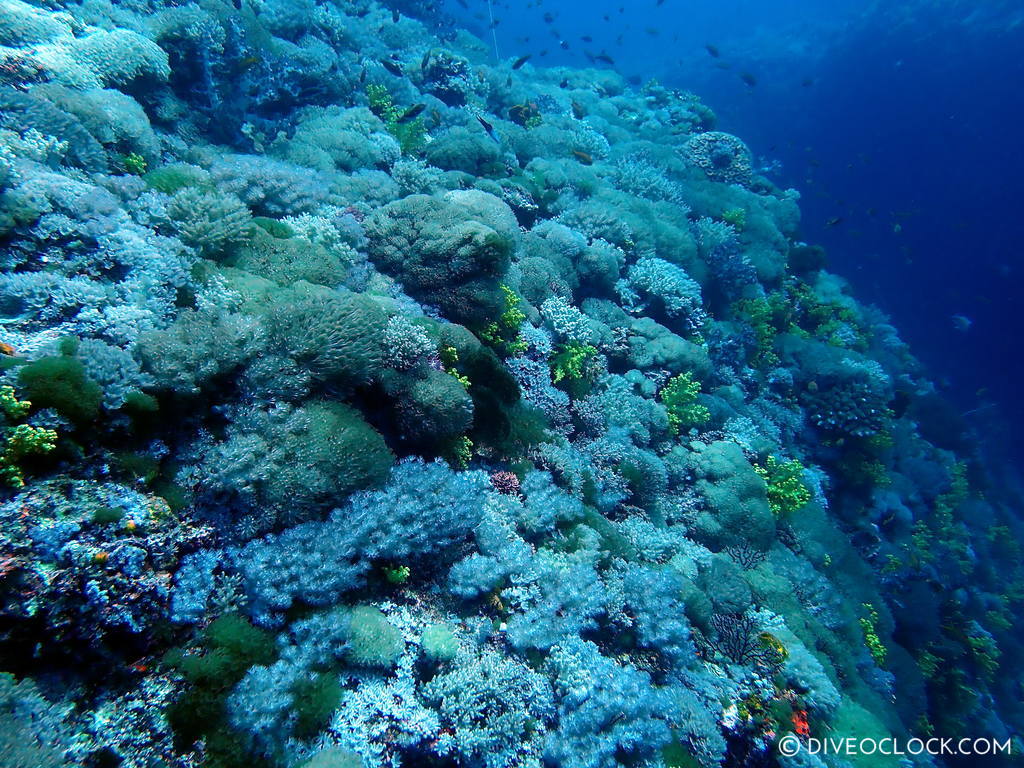 Dive site Independent reefs at Green Island (4 reefs of 30m / 100ft)
General Information
Country
Taiwan
Dive area name
Taitung Country, Green Island (Lyudao)
Dive center
Islands Dive Taiwan
Famous for
Clear water diving and coral reefs below 30m / 100 ft.
Price
The price depends on the number of dives and the season.
There is a standard winter package of 3 days / 2 nights with 4 shore dives and dive equipment (no dive computer), ferry return ticket, scooter on the island and accommodation with breakfast for around 485 USD from November to April.
Hotel recommendation
Of course you can also book the hotel you prefer yourself. Luti Sea Shore Hotel is a modern hotel at the sea front and along the main street with restaurants and bars.
Diving with Islands Dive Taiwan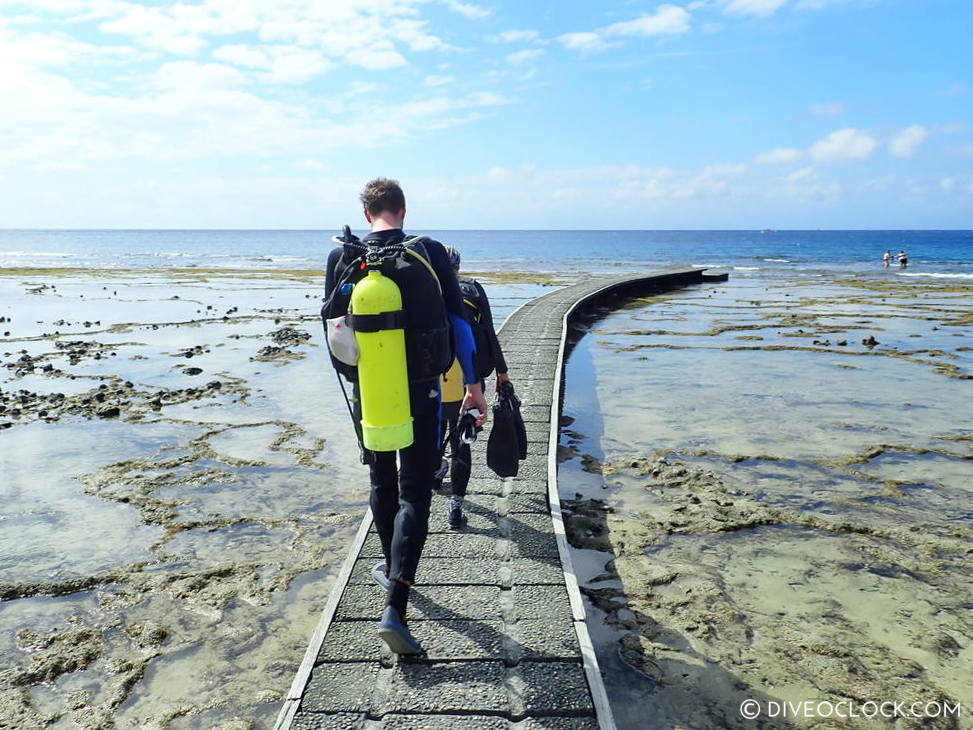 Coastline Green Island (Lyudao) in Taiwan.
Islands Dive Taiwan is Manni's business although she does not own a boat or dive equipment. She works with Green Island Dive Center most of the time. Their boat is spacious and comfortable for diving.
Normally there are 2 boat dives scheduled per day (AM or PM). Towels are included, bring your own food and drinks.
After diving you can leave dive gear at the dive center and there is a shower available. As mentioned before people drive around in their wetsuits and dive gear on scooters. Many hotels have dive gear rinsing facilities, so I guess most people just go back to their hotel after diving.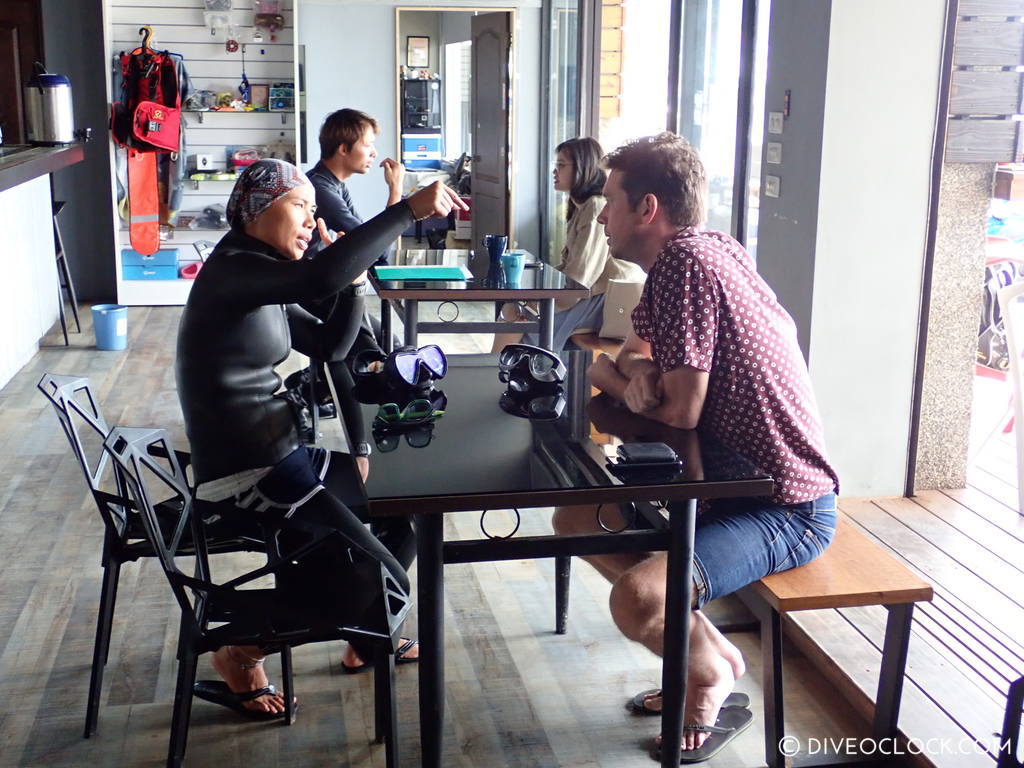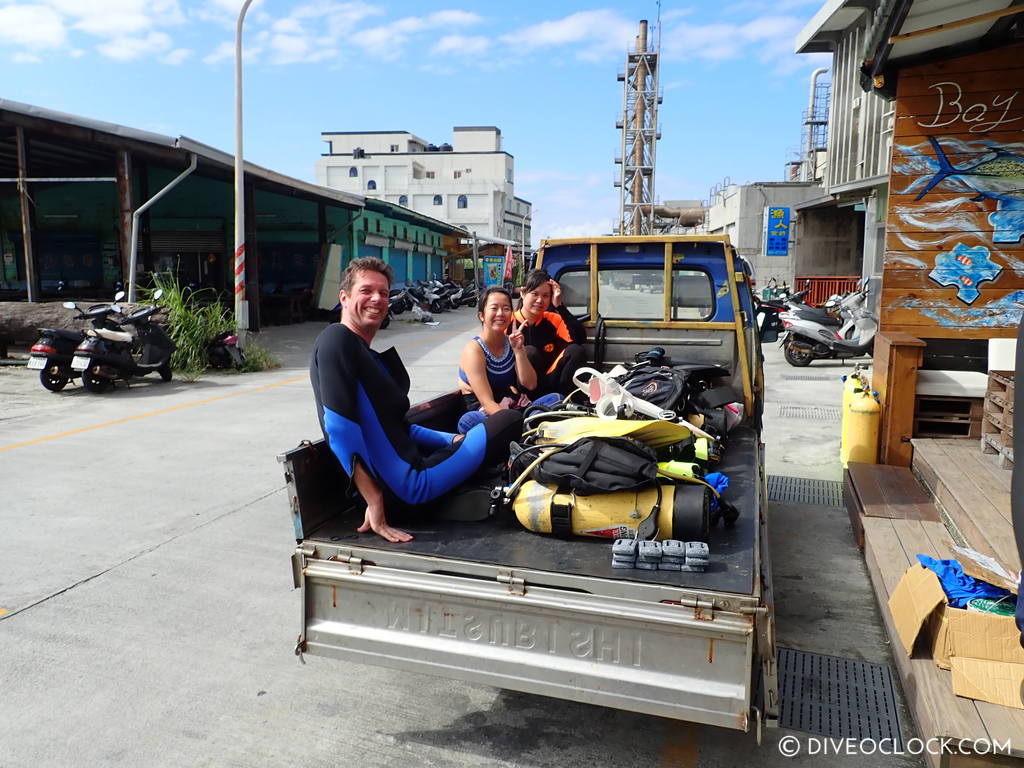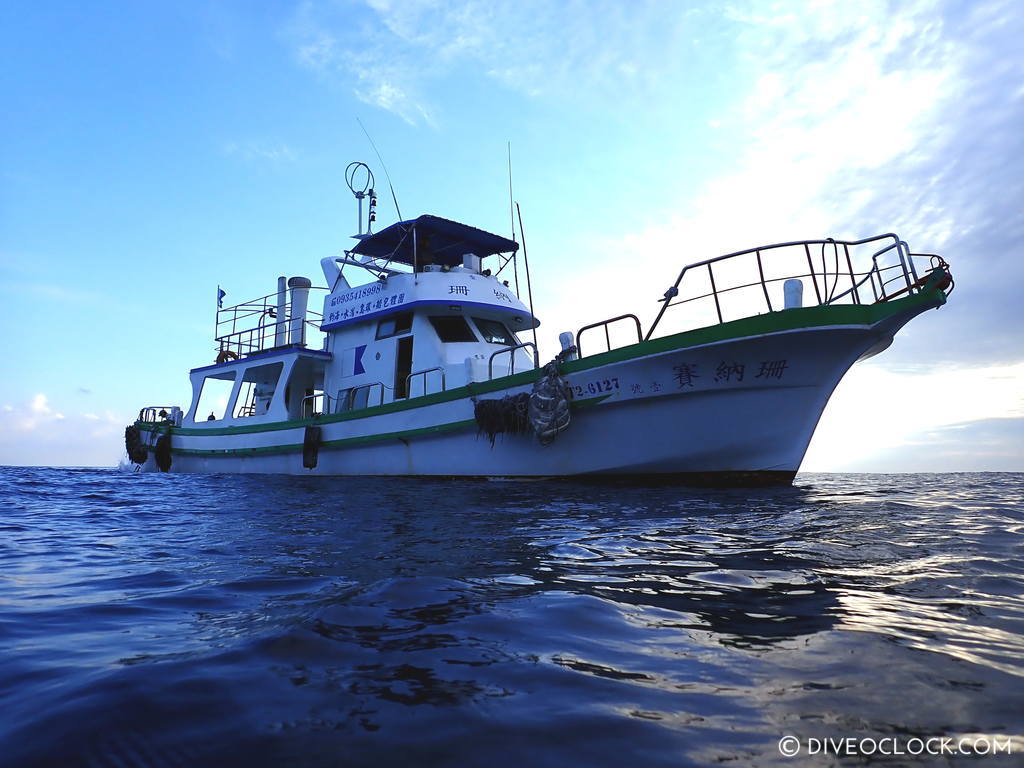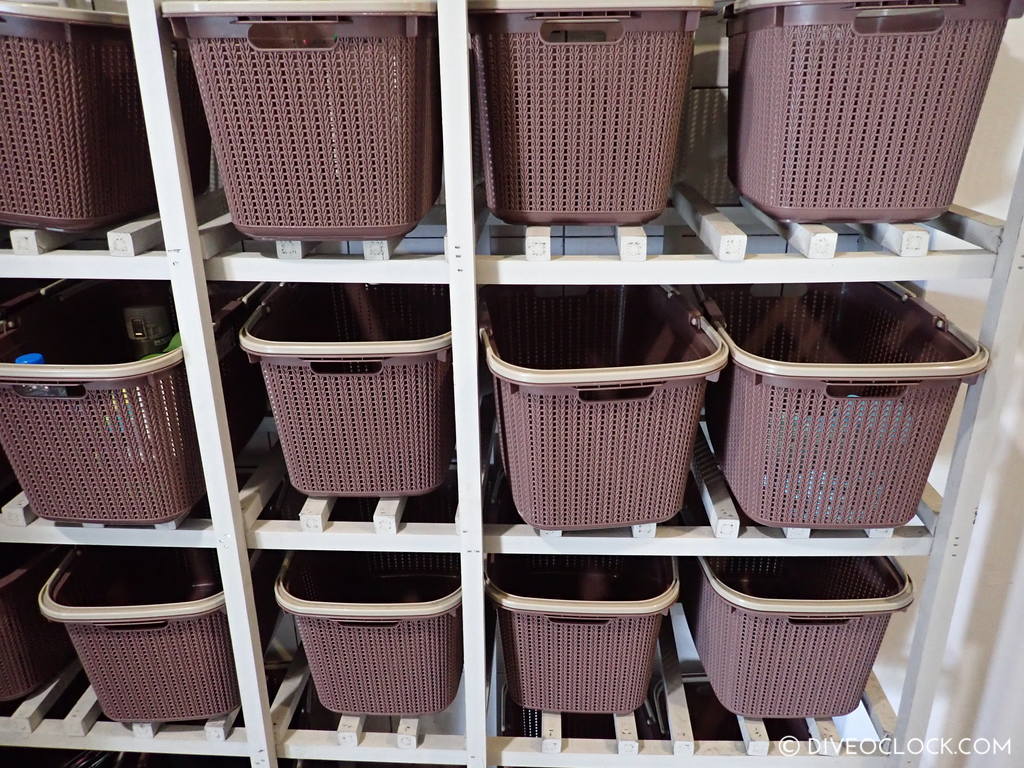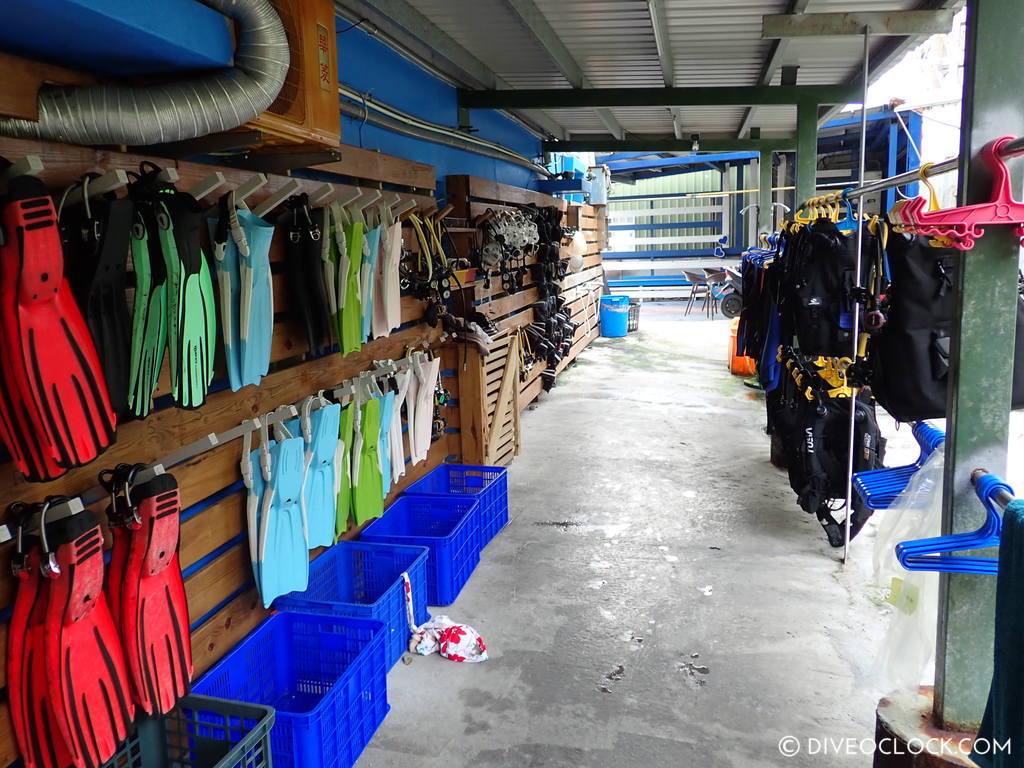 Islands Dive Taiwan with Manni at Green Island Dive Center.
Comparing dive destinations
Bottom structure
Reef structure
Pelagic
(big stuff in the blue)
Big reef
(bigger stuff on the reef)
Macro
(small stuff on the reef)
Current
(stream)
Flat bottom with bumps/big rocks/pinnacles
Hard corals
(not moving)
Sharks
Turtles
Nudibranchs
(snails/slugs)
No current
Slope (going down slowly)
Soft corals
(moving)
Rays
Eels/snakes
Sea horses and pipe fish
Small
(you can easily swim against it)
Wall
(steep but you see the bottom)
Table-/fan-shape
Trevally/Jacks/Tuna
Groupers
Scorpion/frog fish
Medium
(you can swim against it for a little while/higher air consumption)
Drop off
(steep and you can't see the bottom)
Anemones
Barracudas
Lobsters/crabs
Octopus/squid
Strong/reef hooks
(you cannot swim against it)
Blue
(no reference)
Sponges
Sardines/herrings
Puffers
Shrimps
Pumping/washing machine/OMG/hold your regulator
(superman)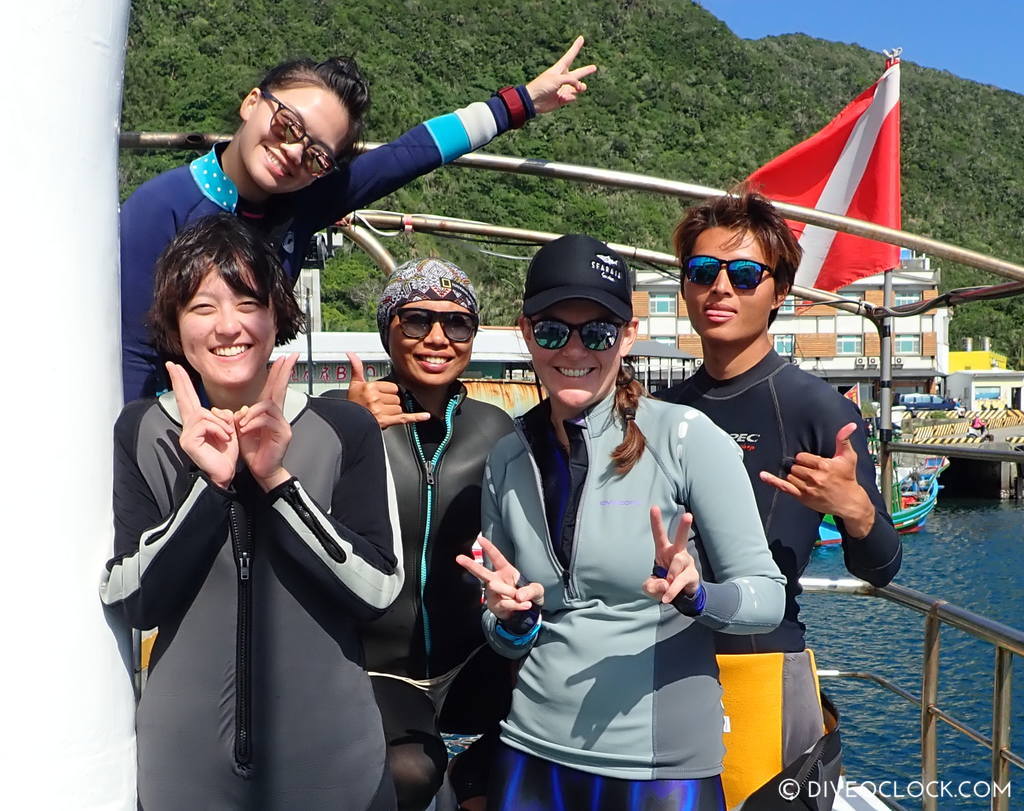 Dive O'Clock on Green Island Taiwan
Before you leave Green Island, make sure to drive around the whole island. Grab one of the tourist maps and off you go. Just like with the dive sites they have given names to iconic rocks. From the sleeping beauty to the Peking dog, it's fun to spot them!
Also make sure to visit the 朝日溫泉 Zhaori hot springs at the waterfront, bring your own food and drinks + a swimming cap if you have. My restaurant recommendation is 鹿迪泰式料理 Rudi Shisha for their amazing Thai food.
Do you have more tips for SCUBA diving around Taiwan? Share them as a comment.
Thank you for reading and drop me a message if you need help organizing your trip.
If you like this post, hit that like button on our
Facebook page
and stay tuned for more!
Marlies Wolters
Founder of Dive O'Clock "It's dive o'clock somewhere!"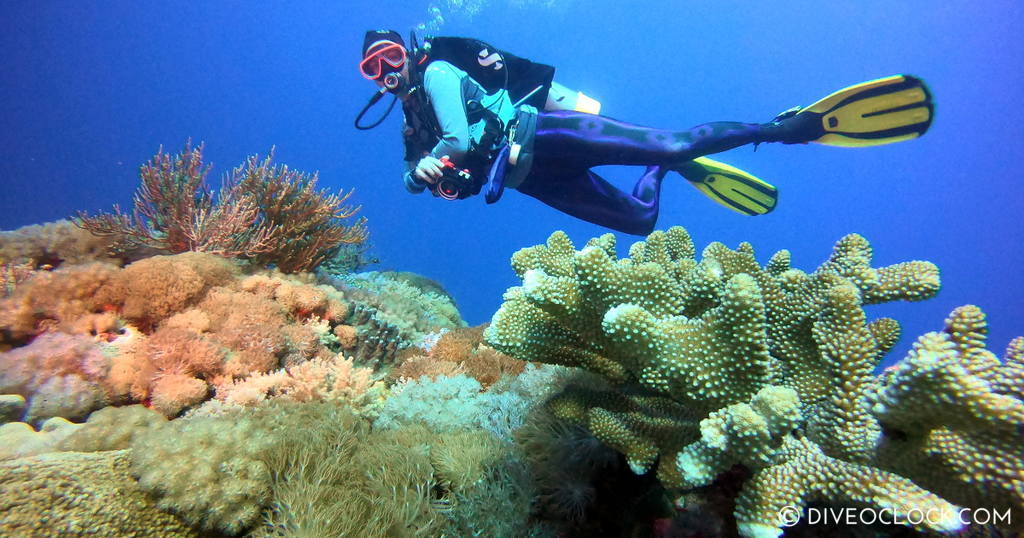 Share this page: