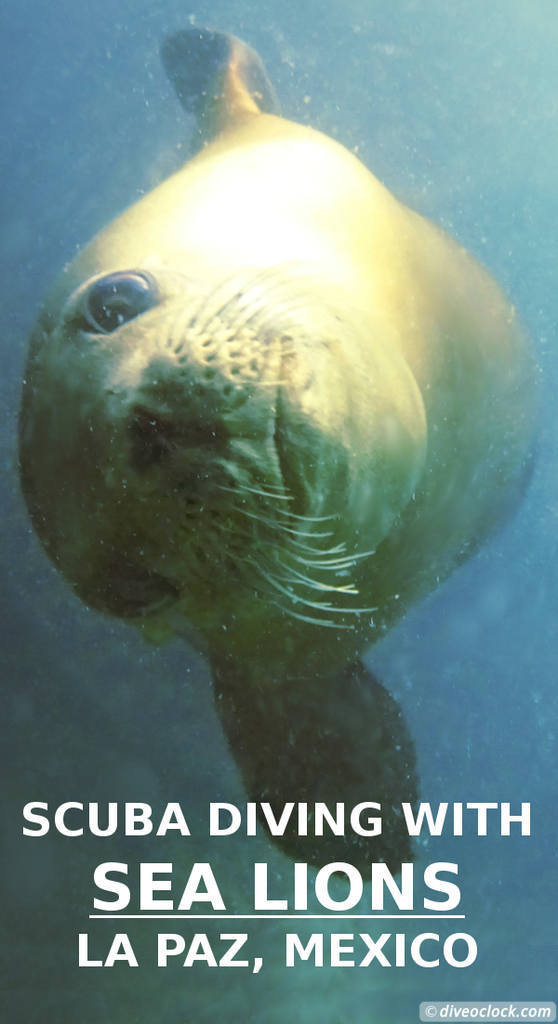 La Paz - Dive with Sea Lions (Mexico)
If you are looking for cuteness overload, go snorkeling or SCUBA diving with sea lions. They are incredibly playful and curious like a puppy. In Mexico you can dive with them in warm water, no dry suit needed.
Honestly, diving with sea lions has been on my list for years! I was so happy to discover that along the West coast of Mexico you can dive with them, guaranteed! There are several sea lion colonies around the whole Baja California, the peninsula separating the Gulf of California / Sea of Cortez and the North Pacific Ocean. Sea lion colonies seem to just 'hang out' around a rock formation or a small island. Hundreds of sea lions relaxing in the sun or jumping in the water to play or check you out.
Options for a Sea Lion Encounter at Los Isotes
The most famous area for sea lions, or the biggest colony, is in the Southern part of the Baja California. Los Isotes is a small island north of Isla Partida, two hours by boat from La Paz. If you want to snorkel with them you can go on a 'full' day trip with several snorkeling stops at various beaches while learning about the history of Espiritu Santo island. If you want to go SCUBA diving with them you can book a 2-tank dive trip with one dive at Los Isotes.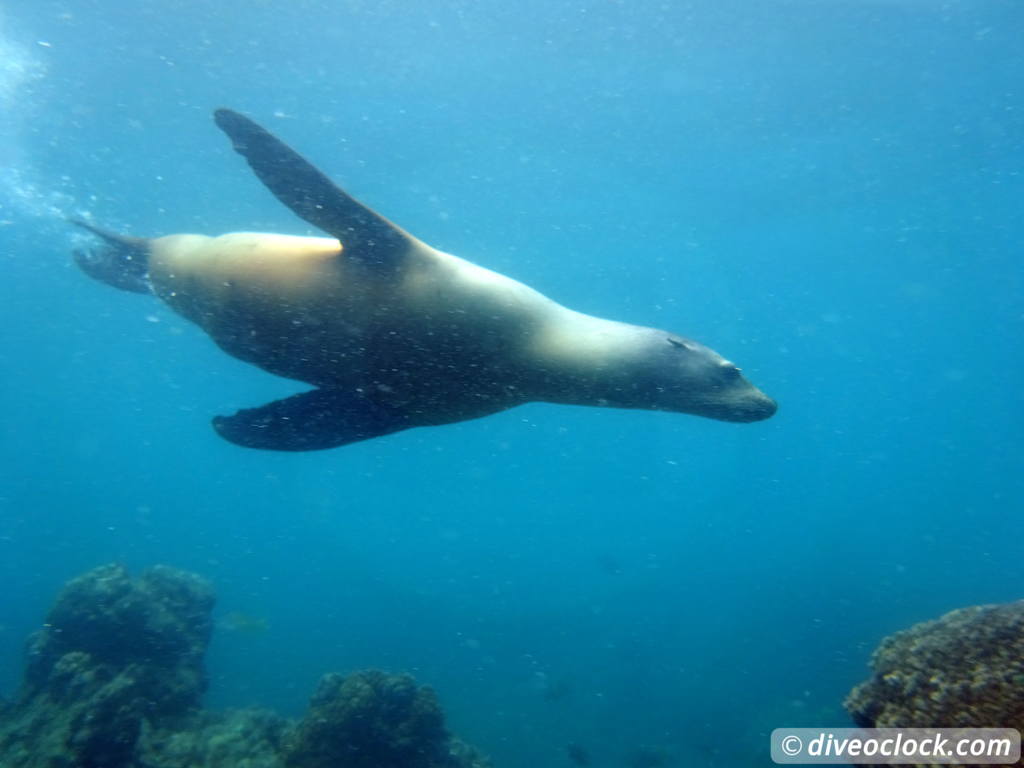 Sea lion swimming at San Rafaelito, La Paz, Mexico
One of the most important things to consider, is that sea lions are in shallow water most of the time - around the surface. You do not need to go diving with them, snorkeling is fine. If you prefer to take pictures or video (like me) it is better to escape the waves by SCUBA diving just a meter or two below the surface. The scheduled dives I found for Los Isotes stick with the sea lions for a while before going down deeper to count it as a 'regular' dive and look at other marine life as well. It is up to you!
How I organized my Sea Lion Encounter
As I am pretty spoiled with traveling, diving and sight seeing, so for me it was all about diving and playing with the sea lions. Along the Malecon (boulevard / boardwalk) in La Paz there are several vendors offering private trips on the street. Depending on what your organize exactly and how many people are (allowed) on the boat you can have a better price than the fully organized trips. Important: Make sure the boat has a marine park permit and the captain has a PROFEPA licence. (Protect what you love!)
Here I found out there is another sea lion colony, really close to La Paz, at a place called San Rafaelito or Lobos rock. This was perfect for my wishes. It was saving fuel, money and time compared to a full day trip (10-in-1) to Los Isotes. Especially escaping several hotel pick-ups/drop-offs, beaches and a highly timed schedule was very appealing to me.
Country
Mexico
Dive area name
Sea of Cortez, Baja California, La Paz
Dive center
You can dive at San Rafaelito/Lobos rock with Dive in La Paz (Cortez Club)
Famous for
Sea lion colonies, whale sharks and manta rays!
Price
Various options possible for San Fafaelito / Lobos Rock:

If it is whale shark season (October – April) contact us for a special Responsible Whale Shark and Sea Lion trip, the best of both!
You can also book a Private Boat guided by my friend and Marine Biologist Jay, up to 7 people including soft drinks and snacks. Year-round. Contact us for availability and prices

Los Isotes / Isla Espíritu Santo:

With most companies you can snorkeling with sea lions in quite a big group (10-in-1 as mentioned above, love it or hate it).
You can also book a private boat guided by my friend and Marine Biologist Jay, for up to 7 people including soft drinks and lunch. Year-round. Contact us for availability and prices

Year-round you can book 2-tank dive trips to San Rafaelito as well as Los Isotes and all other dive sites in the area with Jay. This included transportation by boat, lunch, beverages, cookies, fruits, diving equipment, diving tanks and diving instructor. Contact us for availability and prices


Hotel recommendation
Hotel Perla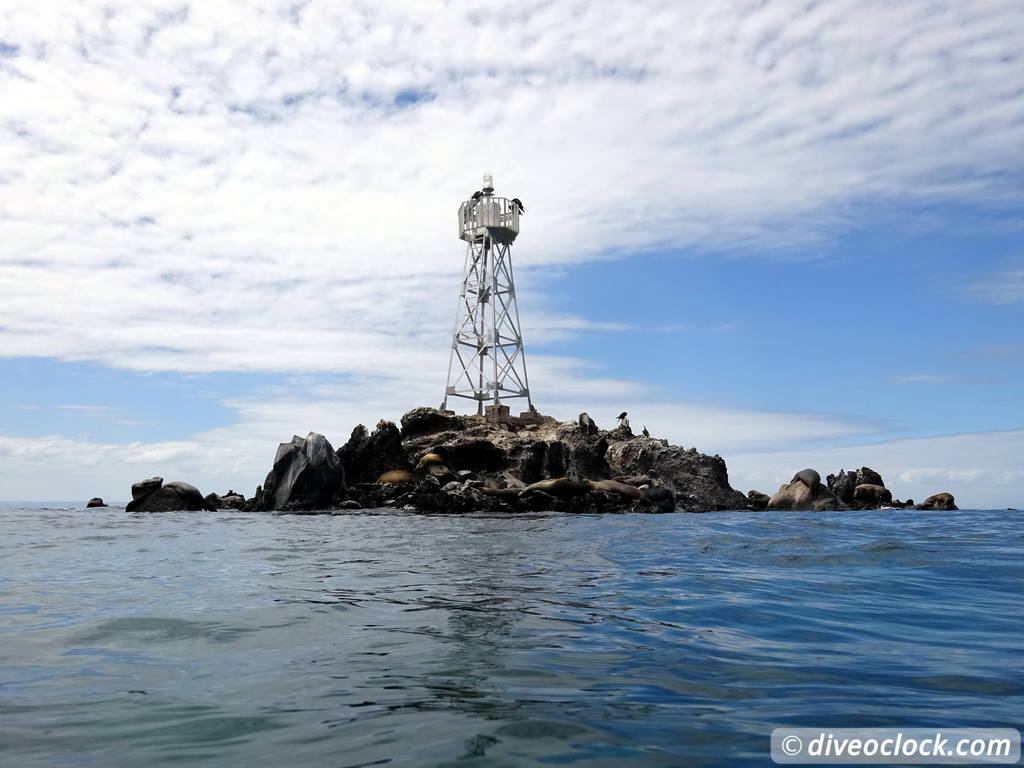 San Rafaelito or Lobos rock in La Paz, Mexico
Dolphins, Mantas and Blue-footed Booby birds
We left the Malecon in La Paz to pick up some dive gear at the 'Dive in La Paz' dive center before moving further north. Within a few minutes there was a group of dolphins visible on the surface, incredible! When we got closer to the island we even saw manta rays, one jumping manta ray!!! (or a mobula)
Some blue-footed Booby birds were flying over, they are endemic (unique) here and in the Galapagos. In season there are even whales here too! Although I have never been to the Galapagos I believe the Sea of Cortez is the runner-up, especially on a smaller budget. This area is so amazing!
Jumping in the Water with Sea lions!
As soon as we approached San Rafaelito you could hear the sea lions making playful sounds. The island (more like a rock) has a little lighthouse and dozens of sea lions were taking a rest. Luckily there was only one other boat with snorkelers around, no crowds.
When gearing up it was already a spectacle seeing sea lions jump off the rock and move (more like propel) through the water at high speed. When rolling of the boat you had to look twice not to hit a sea lion. Check out these amazing pictures! Not the best visibility but the best experience for sure!
They are big and fast underwater! The first sea lion that swam up to me got my heart pumping from both exhilaration and fear. Especially when they are suddenly right next to you it is a bit awkward in the beginning, but awesome! They were chasing each other, playing, rubbing themselves to rocks and corals - underwater acrobats. Something to watch for hours.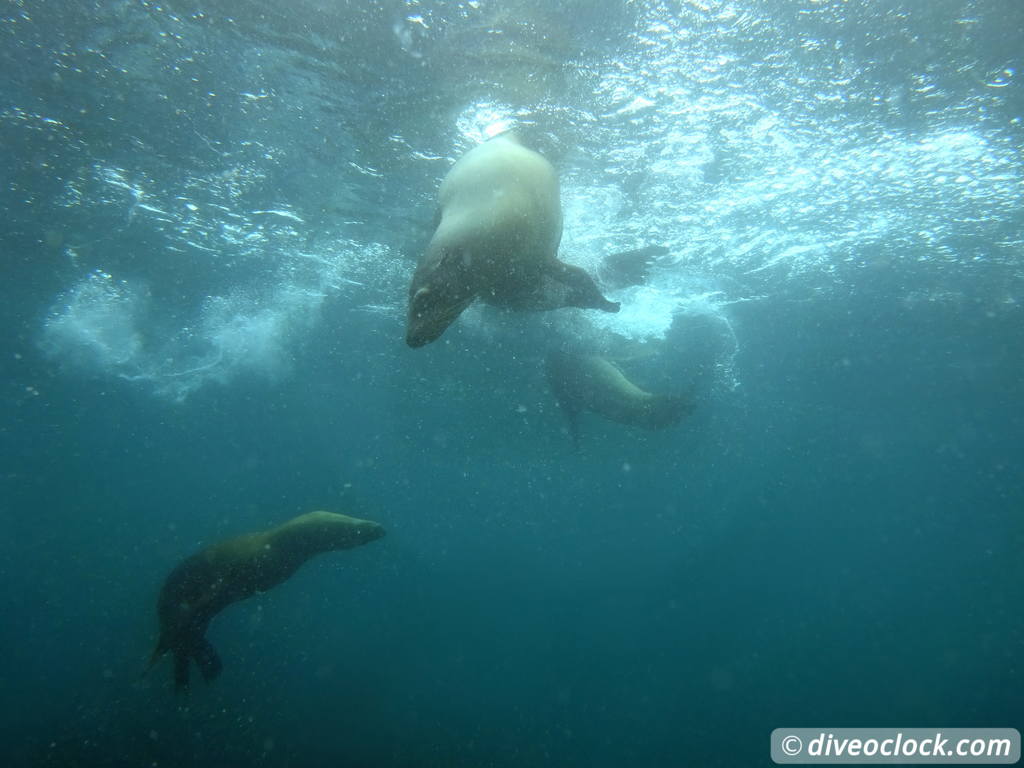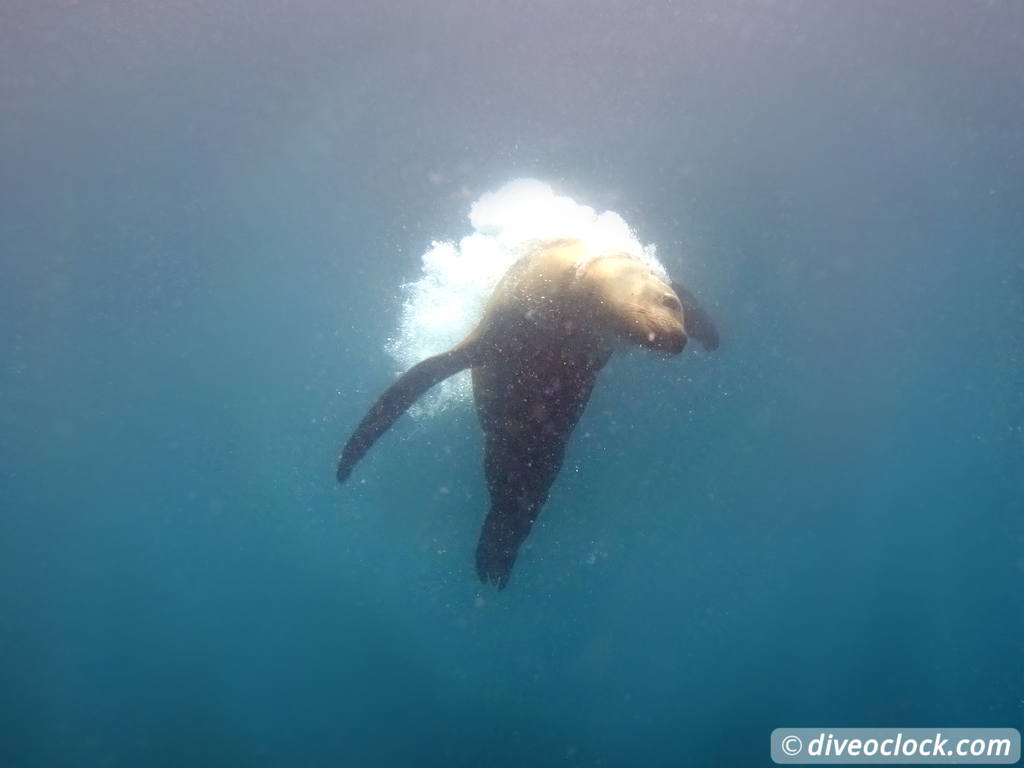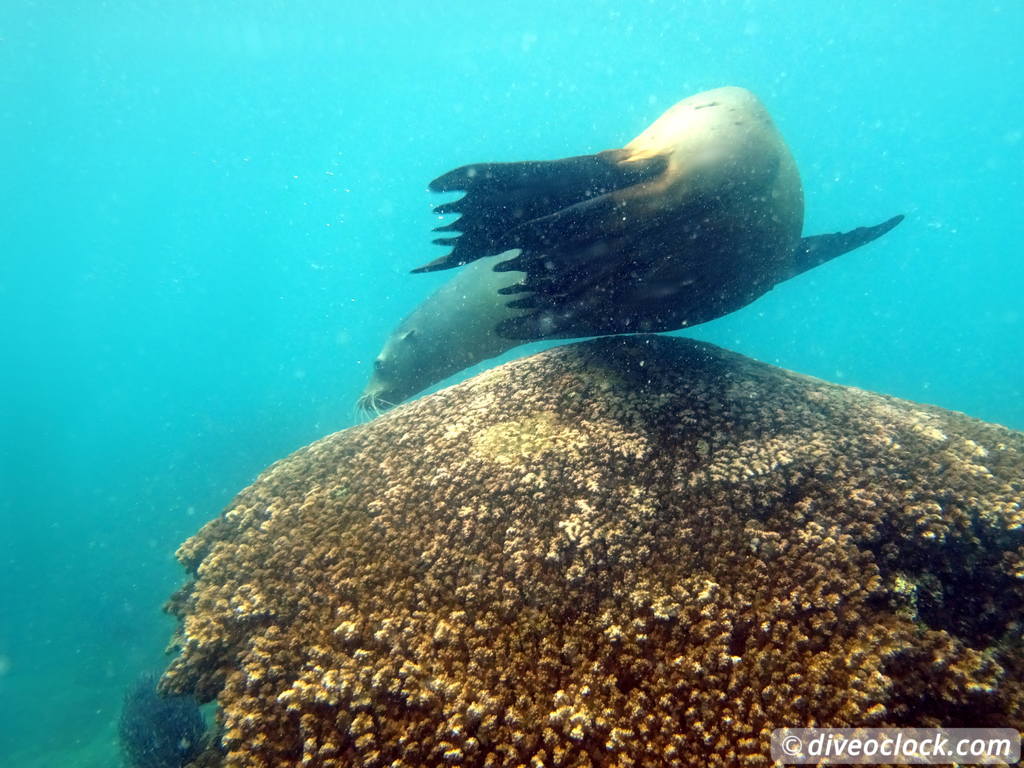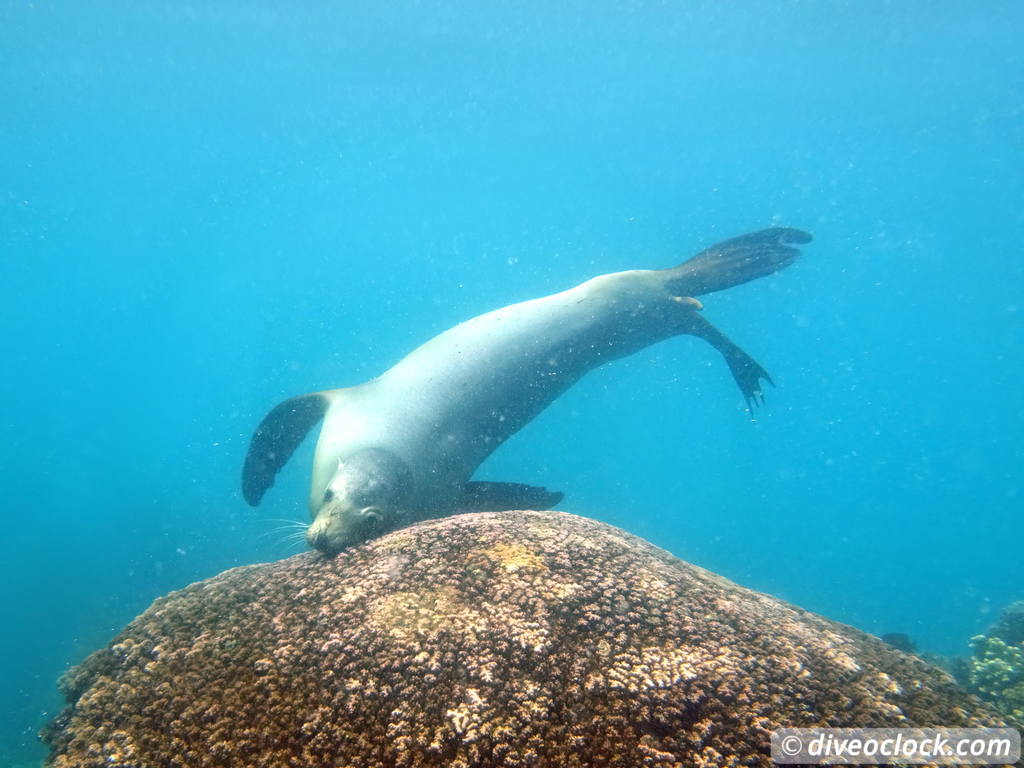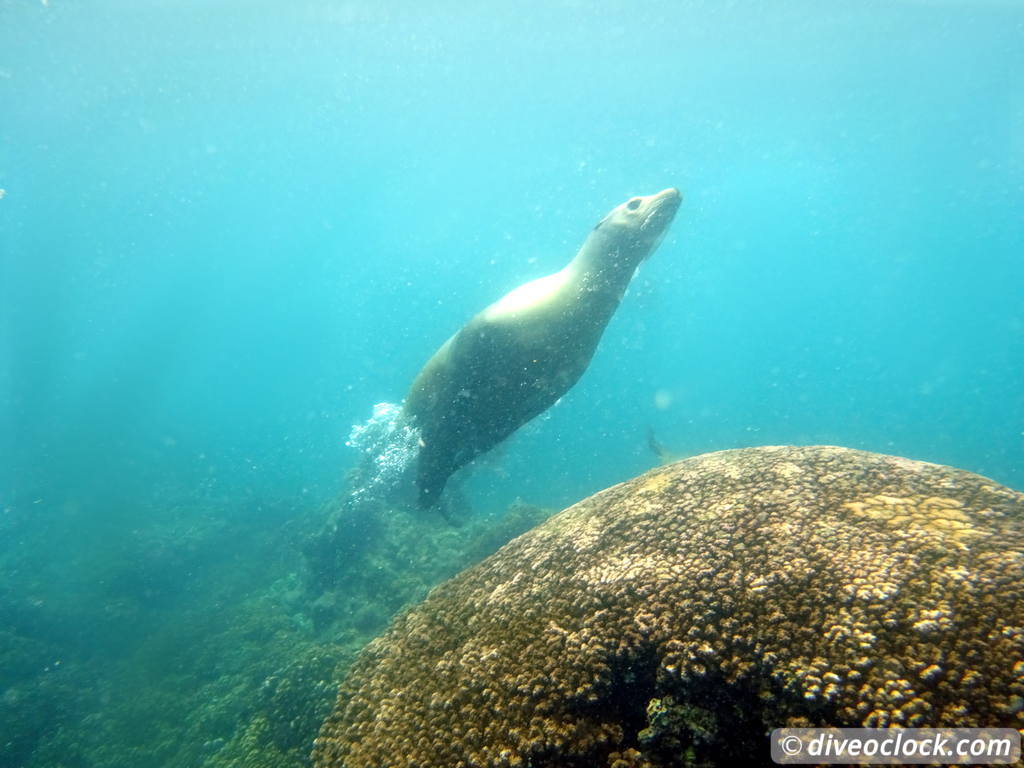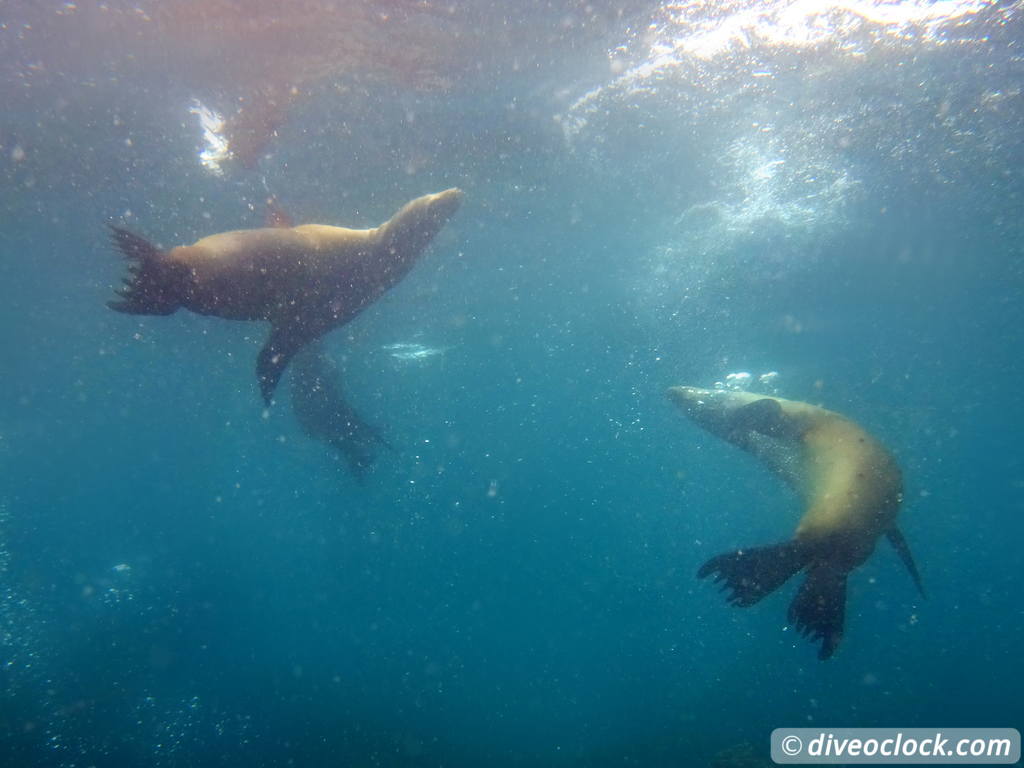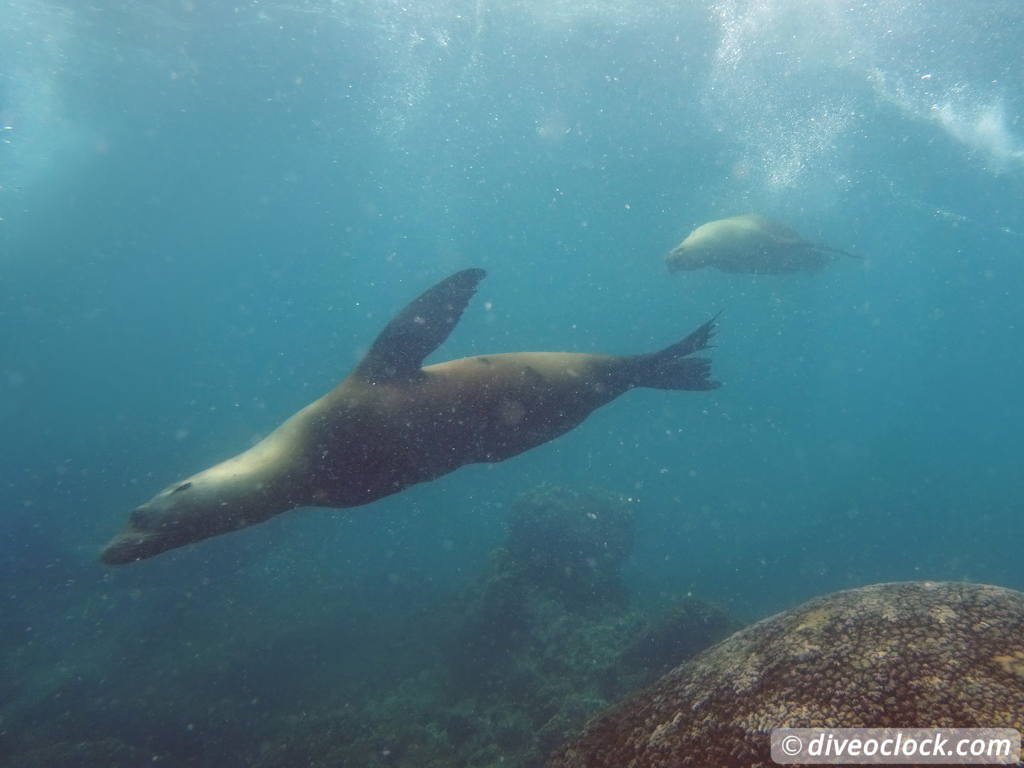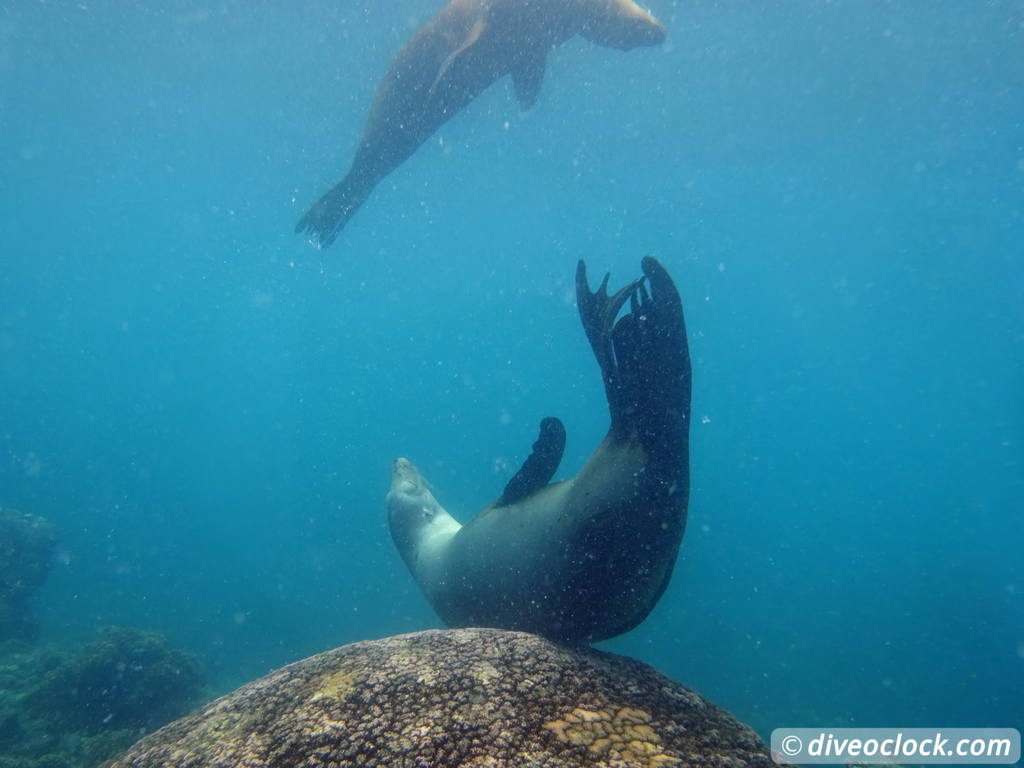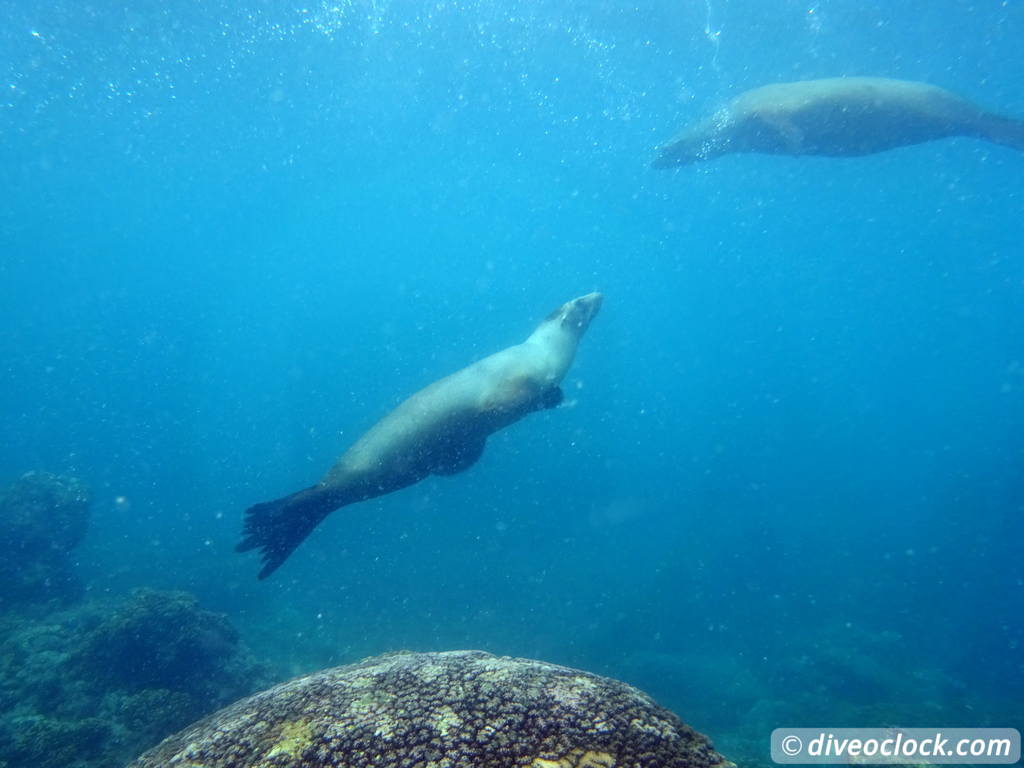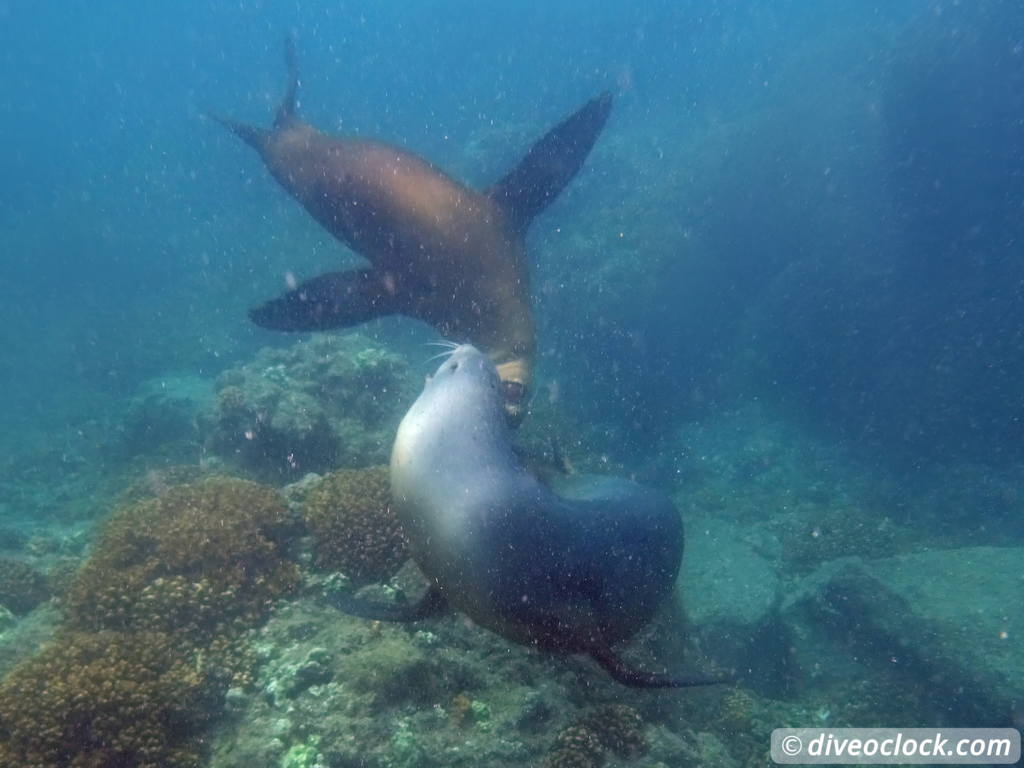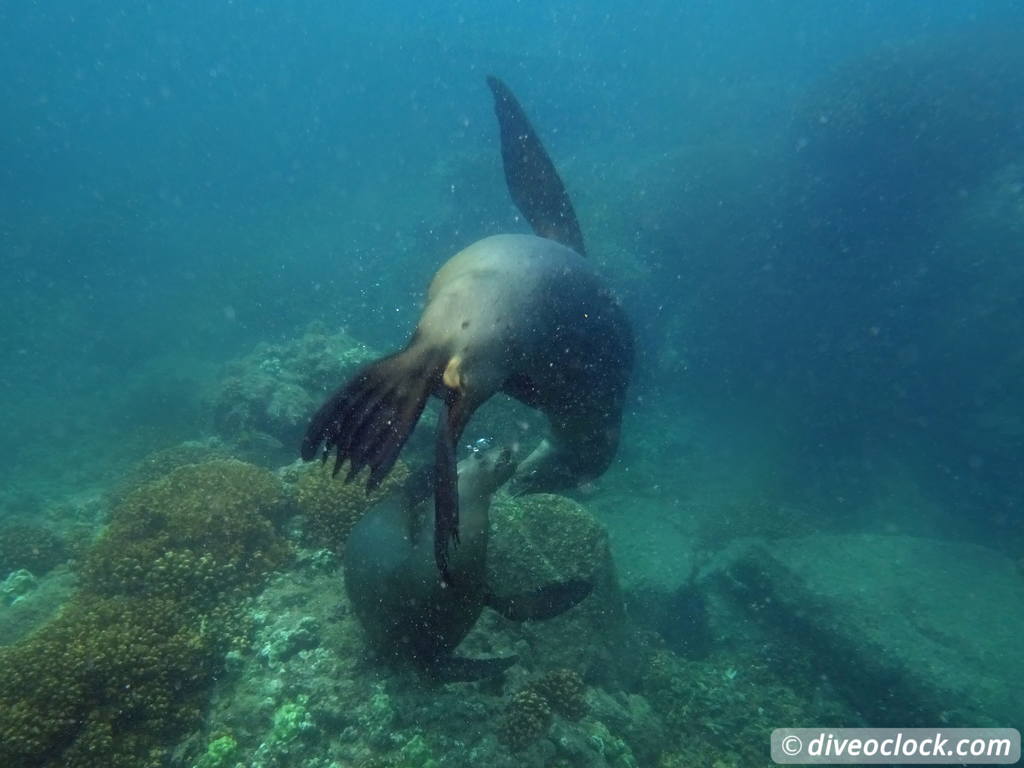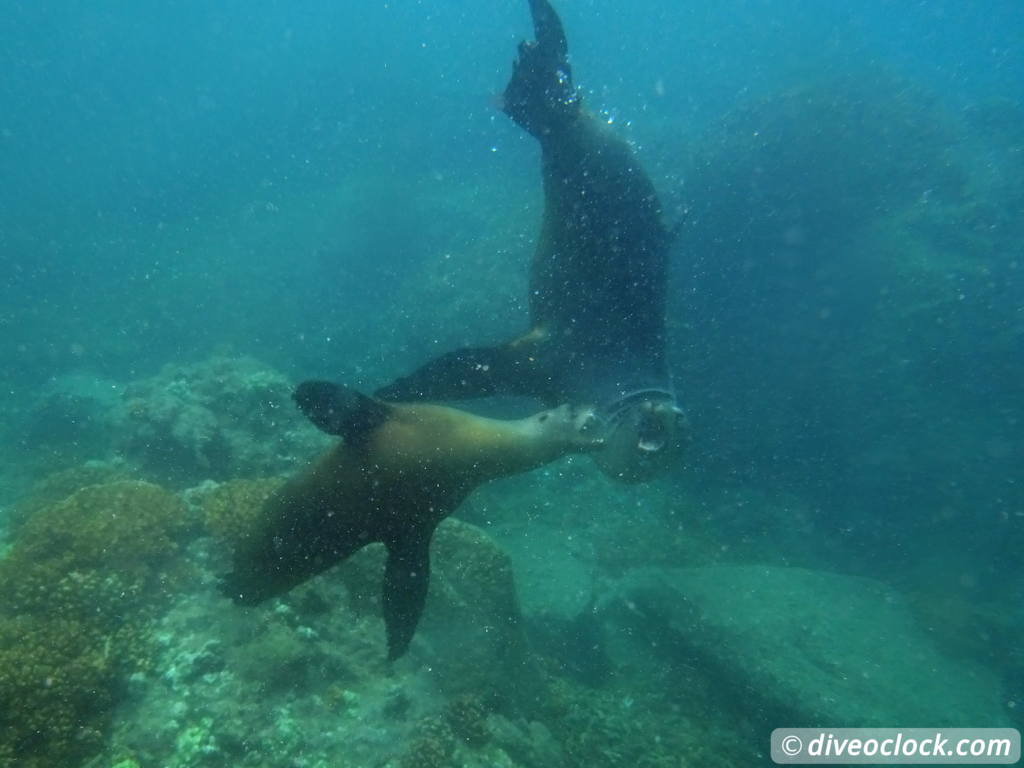 CUTENESS OVERLOAD! SCUBA Diving with Sea Lions in La Paz, Mexico
SCUBA Diving at San Rafaelito or Lobos Rock
To be honest the dive site San Rafaelito or Lobos rock itself is not that interesting. You can swim around, if the currents allow, but there is not much life down there - it is all about the sea lions though!
The only thing (I am told) you need to do regarding the sea lions is to stay away from the rock on the surface, as it is their territory. Also you need to watch out for signs. If they start 'barking' it is a sign they want you to go, just like dogs. Apart from that, like with most animals, when they have pups they can be really protective. Anyway you need to observe this from a distance, give them space and do not stay around for too long - especially if there are more boats/people around.
Combine this trip with a Responsible Whale Shark Trip with my friend and marine biologist Jay Gittens.

If you have a bit more time, visit Los Cabos, the Southern tip of the Baja California. Here you can dive with Dive with Hammerhead Sharks at Gordo Banks and explore the Also a Diving the Jewel of the Sea of Cortez: Cabo Pulmo!
If you like this post, hit that like button on our
Facebook page
and stay tuned for more!
Marlies Wolters
Founder of Dive O'Clock "It's dive o'clock somewhere!"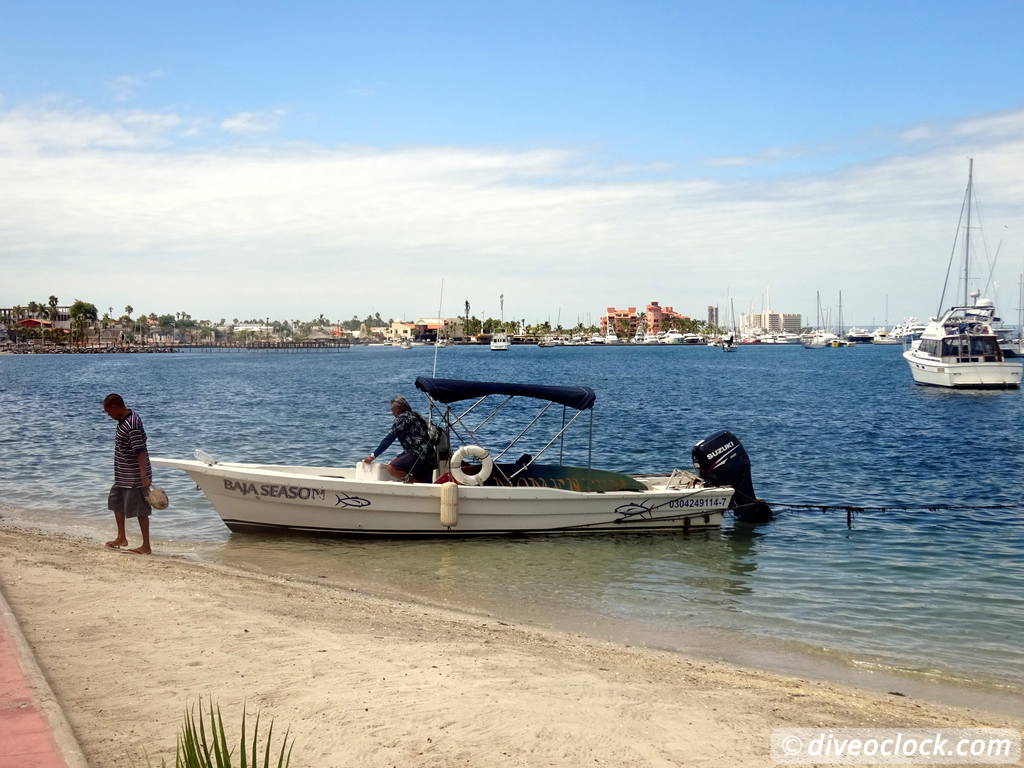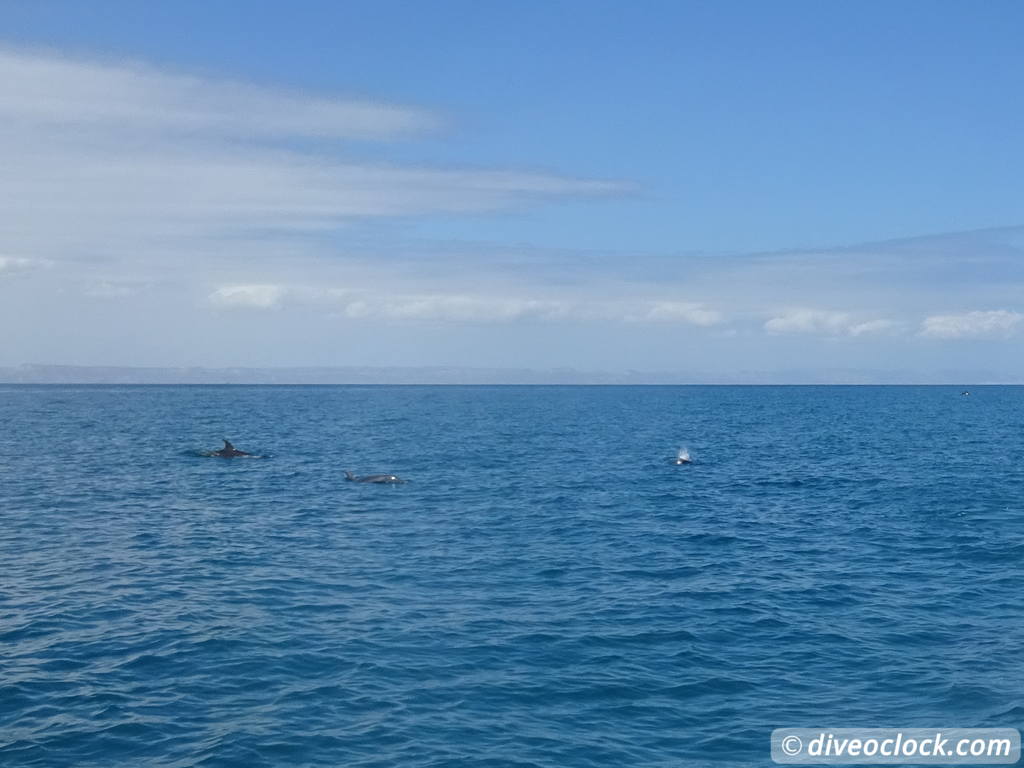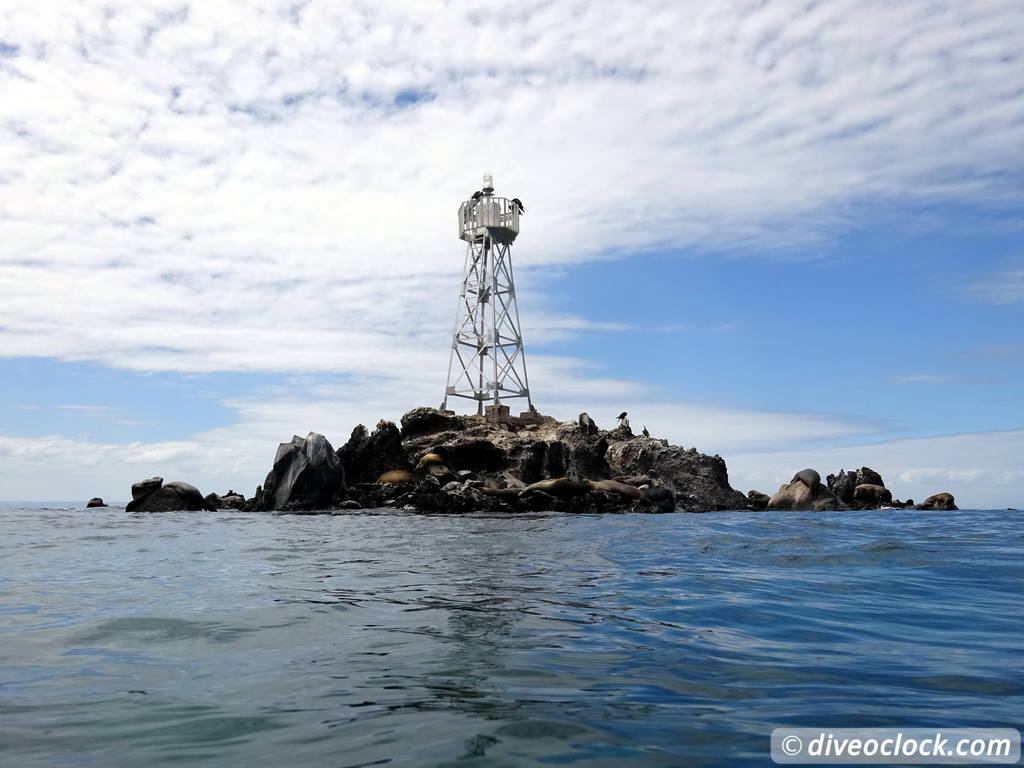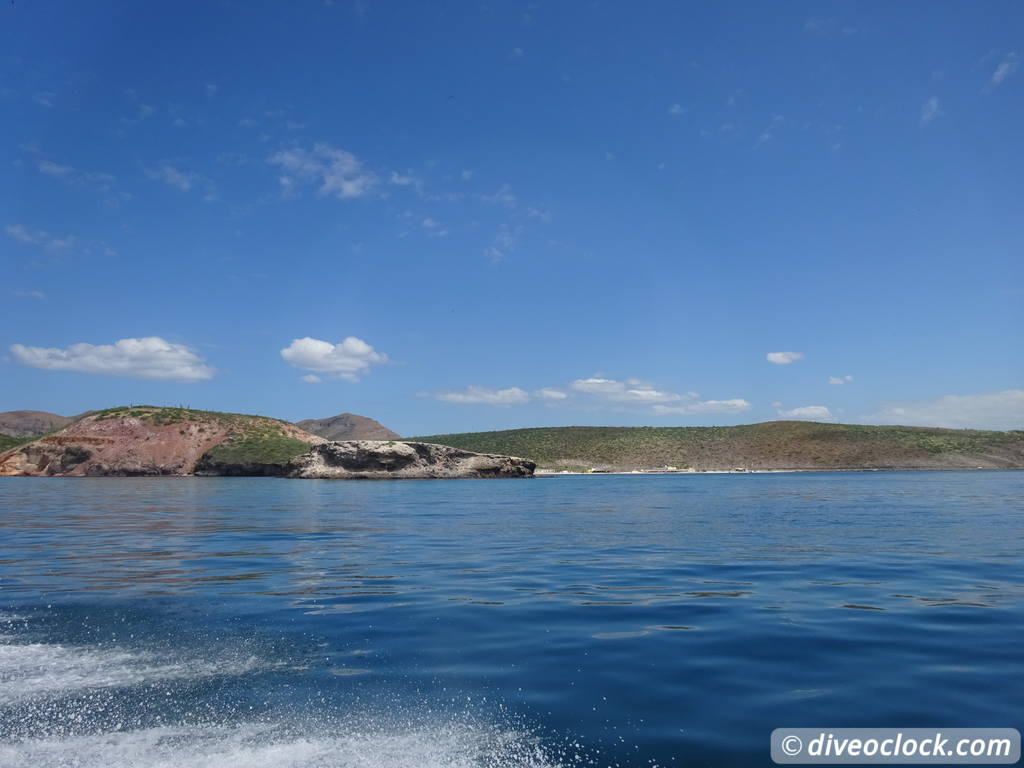 Private trip to the sea lions of San Rafaelito / Lobos rock in La Paz, Mexico
Comparing dive destinations
Bottom structure
Reef structure
Pelagic
(big stuff in the blue)
Big reef
(bigger stuff on the reef)
Macro
(small stuff on the reef)
Current
(stream)
Flat bottom with bumps/big rocks/pinnacles
Hard corals
(not moving)
Sharks
Turtles
Nudibranchs
(snails/slugs)
No current
Slope (going down slowly)
Soft corals
(moving)
Rays
Eels/snakes
Sea horses and pipe fish
Small
(you can easily swim against it)
Wall
(steep but you see the bottom)
Table-/fan-shape
Trevally/Jacks/Tuna
Groupers
Scorpion/frog fish
Medium
(you can swim against it for a little while/higher air consumption)
Drop off
(steep and you can't see the bottom)
Anemones
Barracudas
Lobsters/crabs
Octopus/squid
Strong/reef hooks
(you cannot swim against it)
Blue
(no reference)
Sponges
Sardines/herrings
Puffers
Shrimps
Pumping/washing machine/OMG/hold your regulator
(superman)

Share this page: