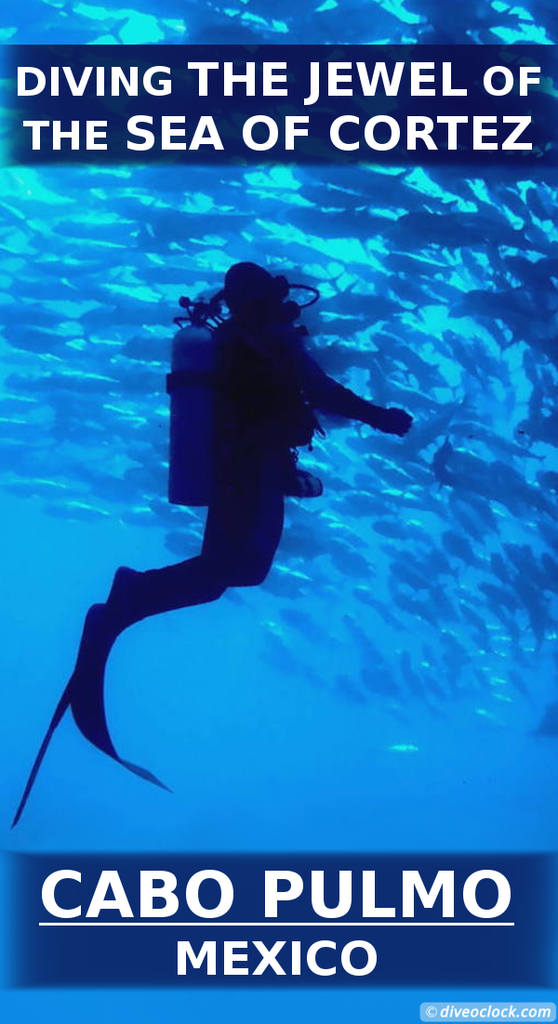 Cabo Pulmo - Incredible Diving in the Sea of Cortez (Mexico)
Do you want a truly unique dive experience off the beaten track? Make sure to visit the hidden gem Cabo Pulmo. It is no surprise marine biologists, oceanographers and film makers like to come here. The story of this fisherman's village is incredible and the diving is mind blowing.
Hidden gem might be just the perfect description for this area. It is pretty remote, about 40 minutes from the highway and 20 minutes off road with no ATMs, supermarkets or big facilities. There is basically no urban light at night, the perfect setting for star gazing - if you are not too tired from these incredible dives of course. And, on top of that, you can dive right in a great success of marine conservation.
The story of Cabo Pulmo is the flagship of Mexico's marine conservation efforts. This UNESCO World Heritage Site used to be a pearl diver and later fisherman's village. As the demand for fish grew the amount of fish went down, the classic example of a collapsing fish population.
If you want to learn more about this, watch this video: Harvesting Fish populations
As the area was already popular among divers because of the coral reef (which is pretty unique along the Pacific coast), the importance of protecting both the tropical coral ecosystem as maintaining a healthy fish population became the focus. The Castro family has taking this project very seriously for generations and now Judith and Richardo Castro are leading the efforts to protect their piece of paradise.
Read more about this impressive story: "The Aquarium of the World" at Risk or about the Cabo Pulmo history.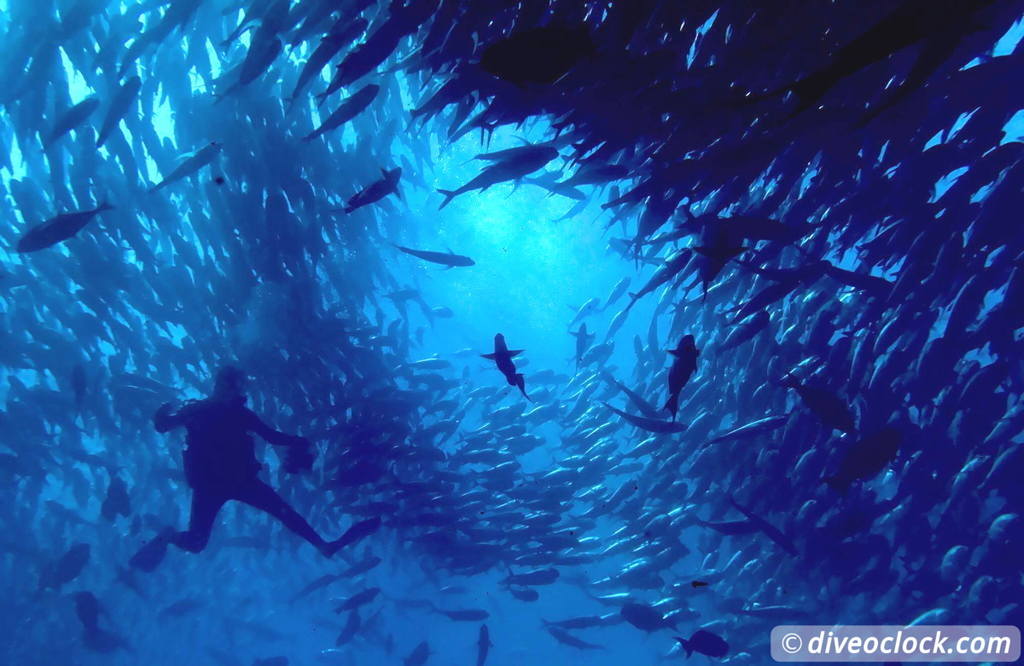 Jackfish tornados at Los Morros, Cabo Pulmo, Mexico
SCUBA Diving The Aquarium of the World
From Jackfish tornados to schools of snappers, the amount of fish is impressive here. Apart from countless fish you have a good change to see bull sharks, sea lions and different ray species. For macro lovers there are tons of critters, nudibranch and frog fishes to spot. This area even has a wreck to dive on, the perfect mix for a dive holiday.
Most dives are drift dives along the coral reef, rocky area or sandy bottom up to 20 meters / 65 feet. It is no wonder Jacques Cousteau described the Baja California as the 'Aquarium of the world'.
| | |
| --- | --- |
| Country | Mexico |
| Dive area name | Sea of Cortez, Baja California, Cabo Pulmo |
| Dive center | Cabo Pulmo Watersports |
| Famous for | Bull sharks, jackfish tornados, sea lions, coral reef with macro opportunities |
| Price | Ask the dive center for prices, various options. |
| Hotel recommendation | Hotel Perla (La Paz), ask the dive center for lodging in town. |
Jackfish tornados at Cabo Pulmo
This is what Cabo Pulmo is all about to me: Thousands of fish swirling around! It is impressive, it is exhilarating and it is pretty unique! Only in The Philippines I have been close to another Jack fish tornado at Balicasag Island. Jack fish, or big eye trevally (Caranx sexfasciatus), might not be the most beautiful fish in the world but quantity definitely takes over here. Los Morros it the dive spot where they were in the Sea of Cortez. Clouds of fish taking away the natural light, impressive!
Photo credit: The photos of the Jackfish tornados with the silhouette of a diver are taken by my friend and dive buddy Ramiro Pedraza Gonzalez.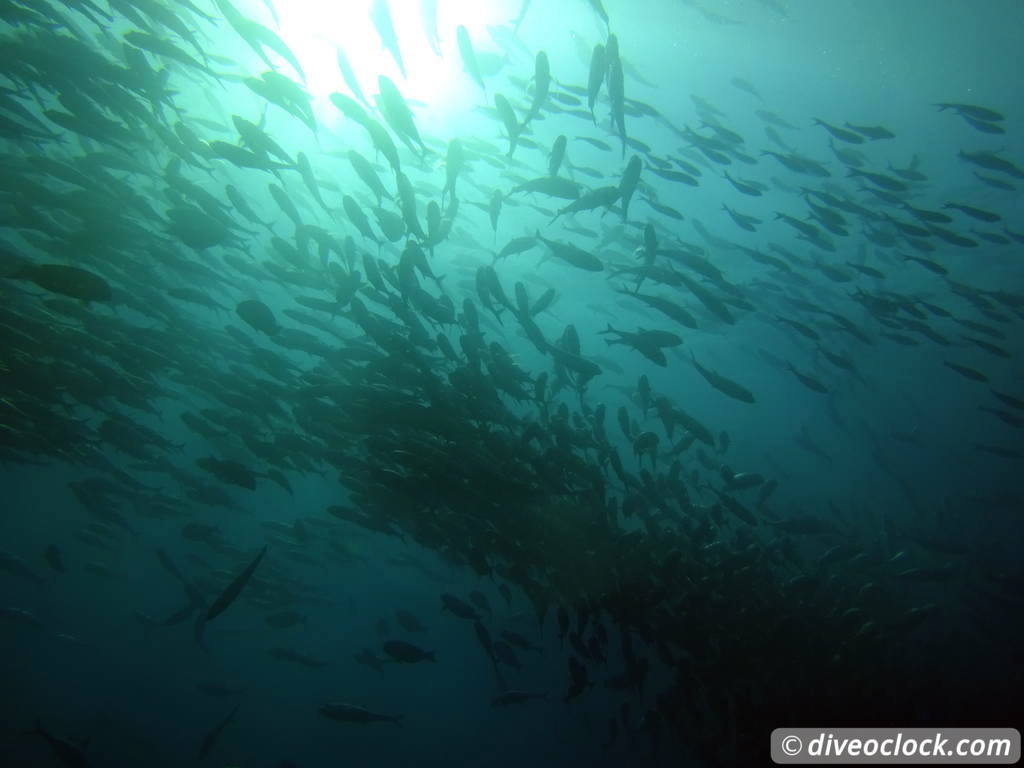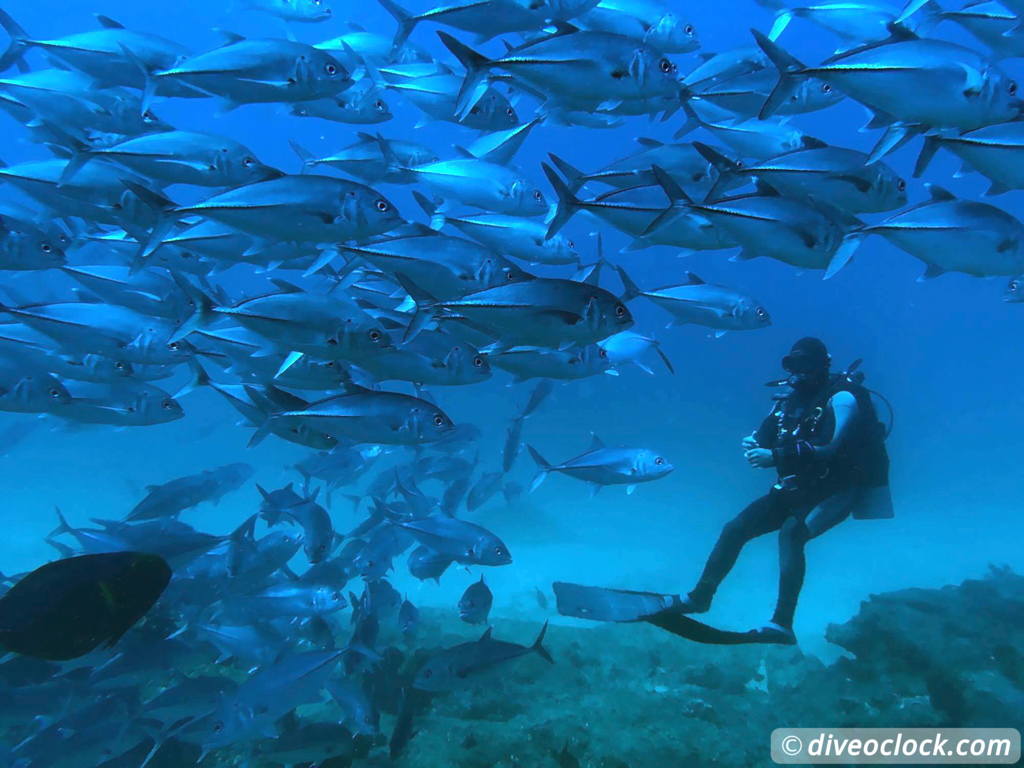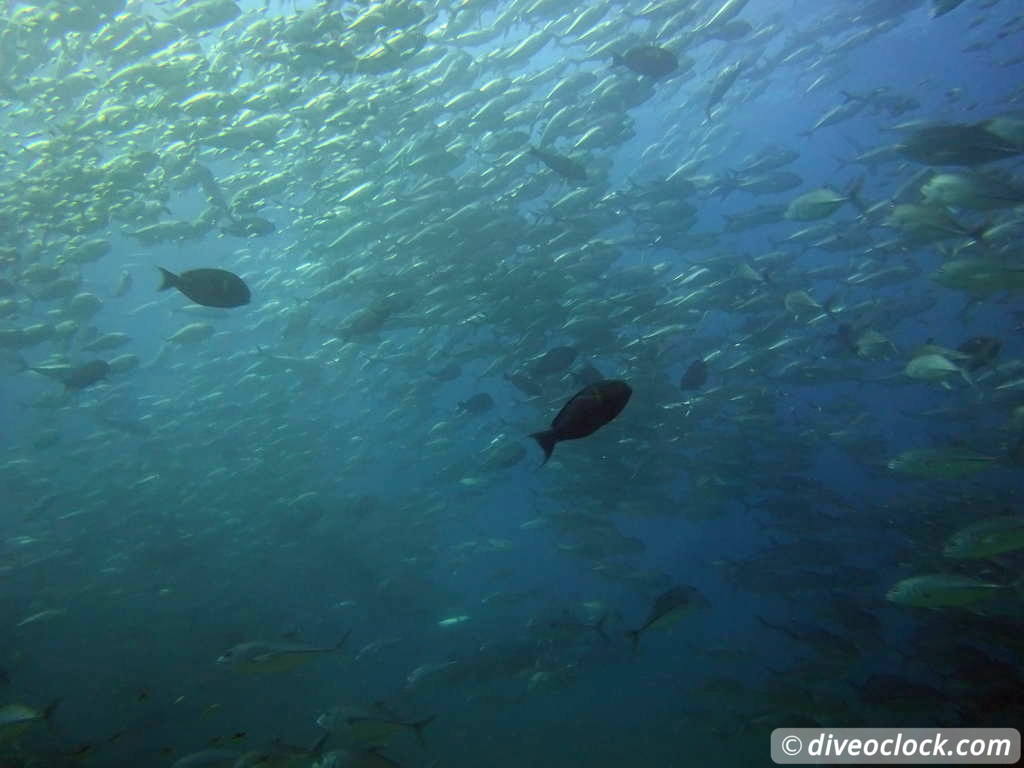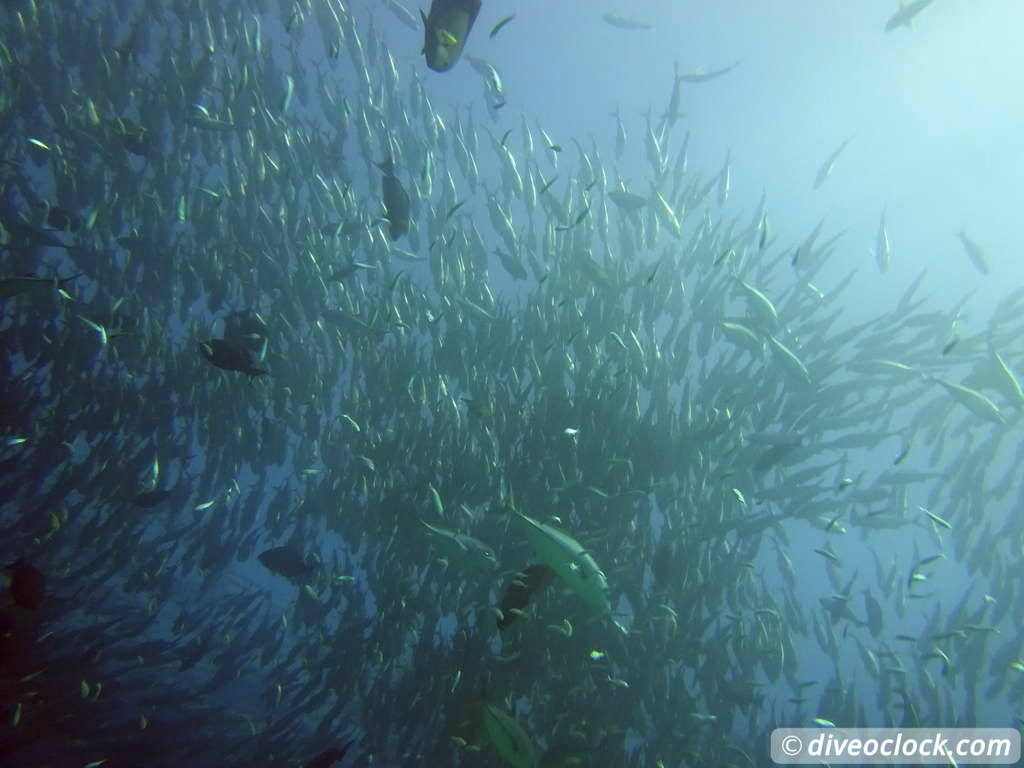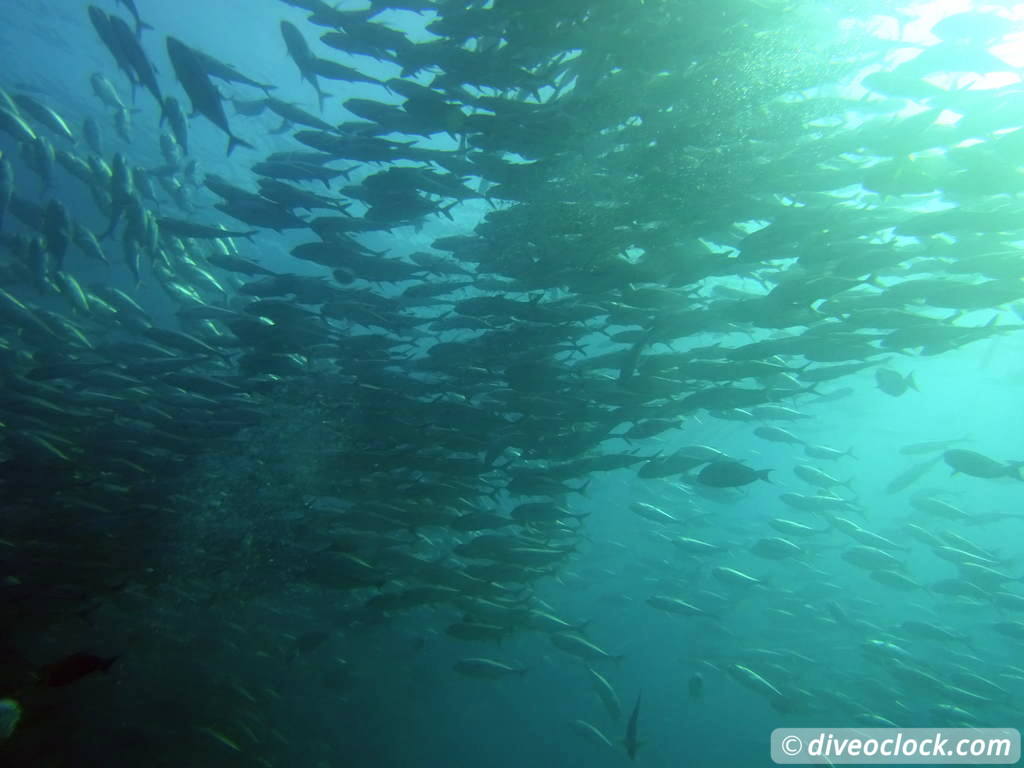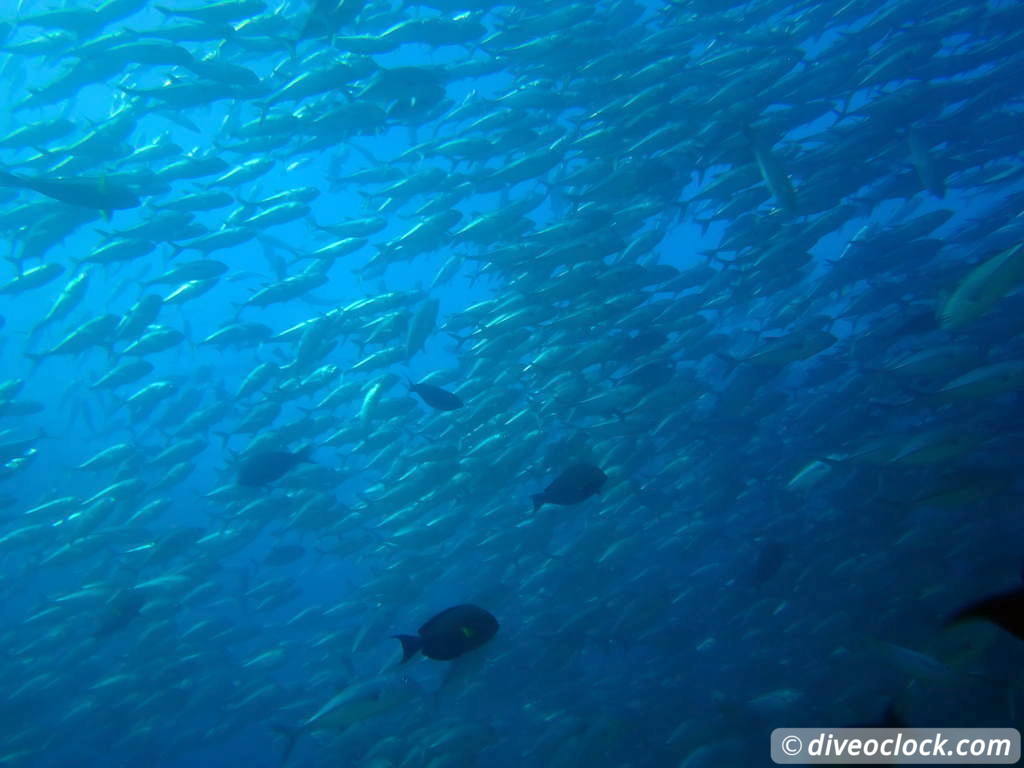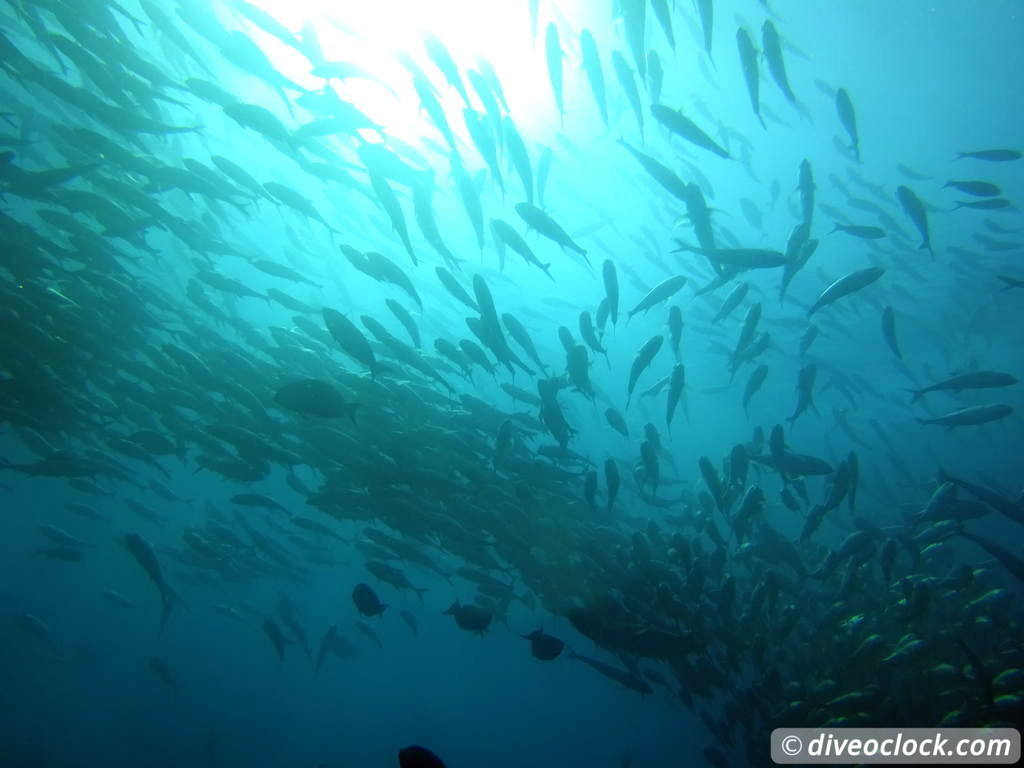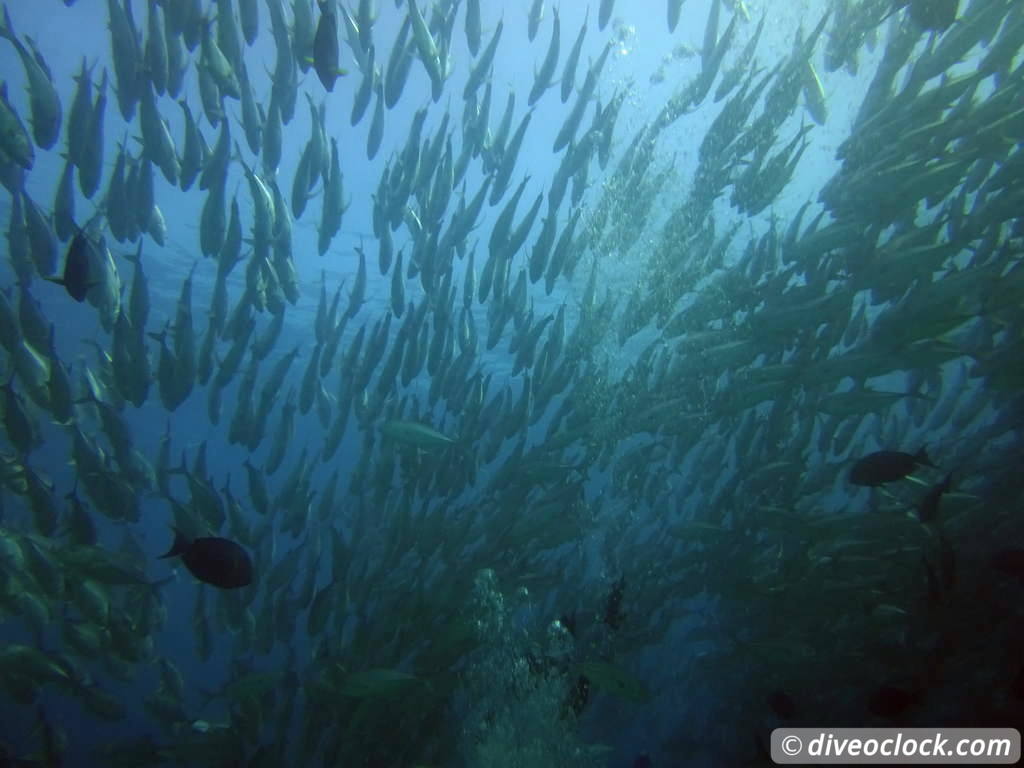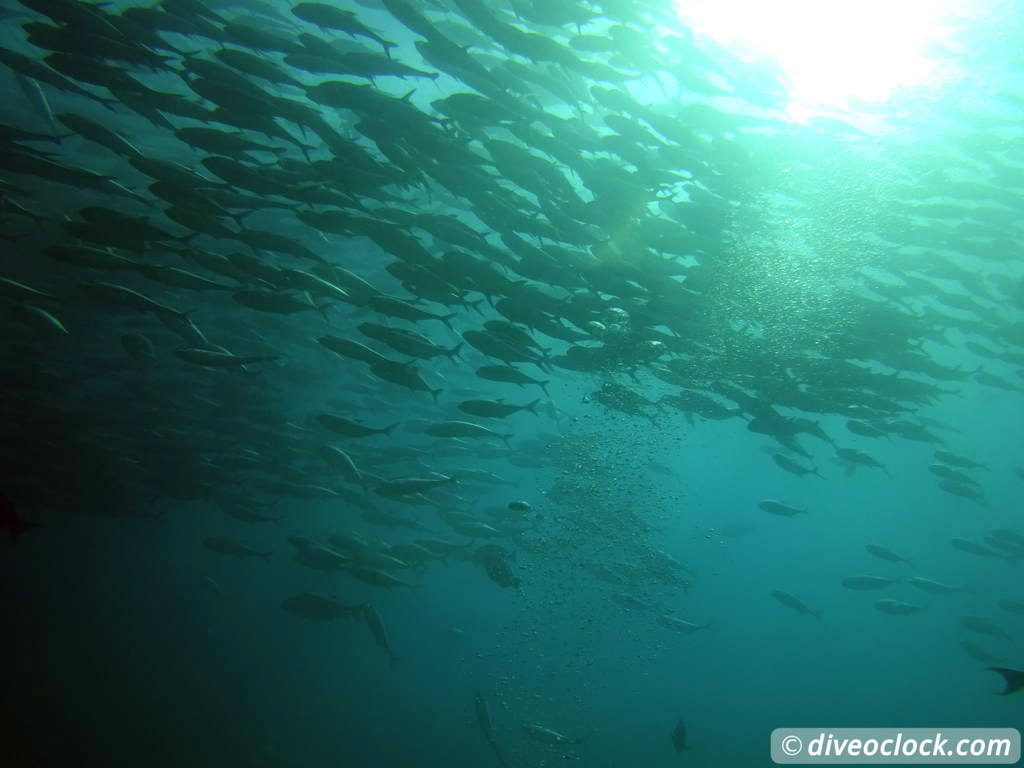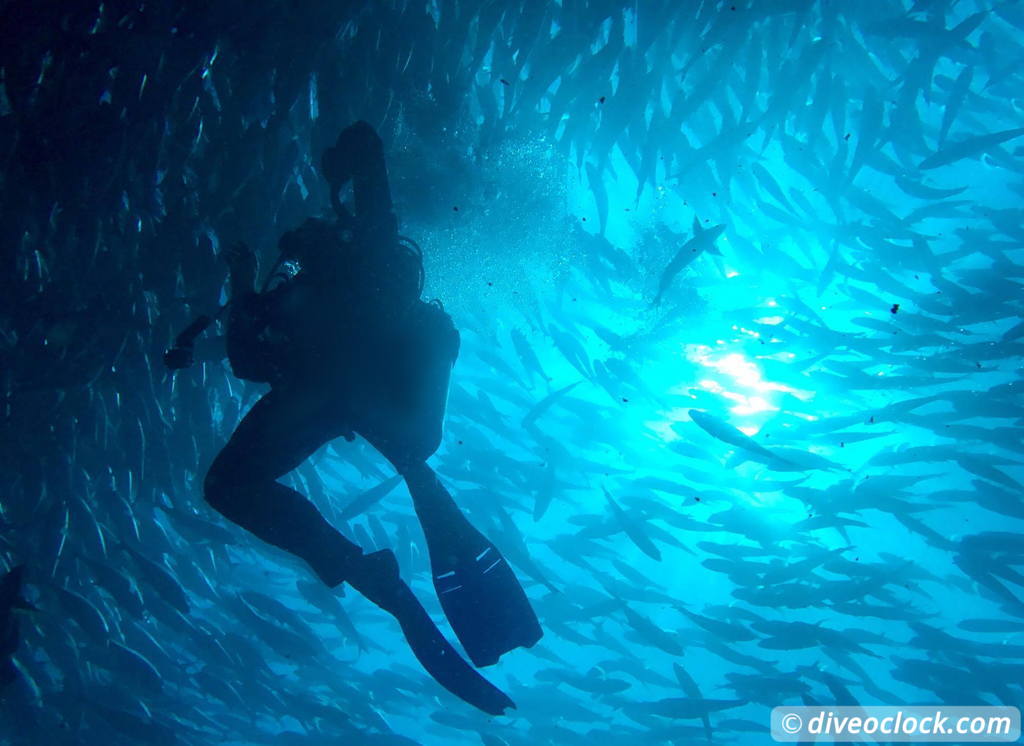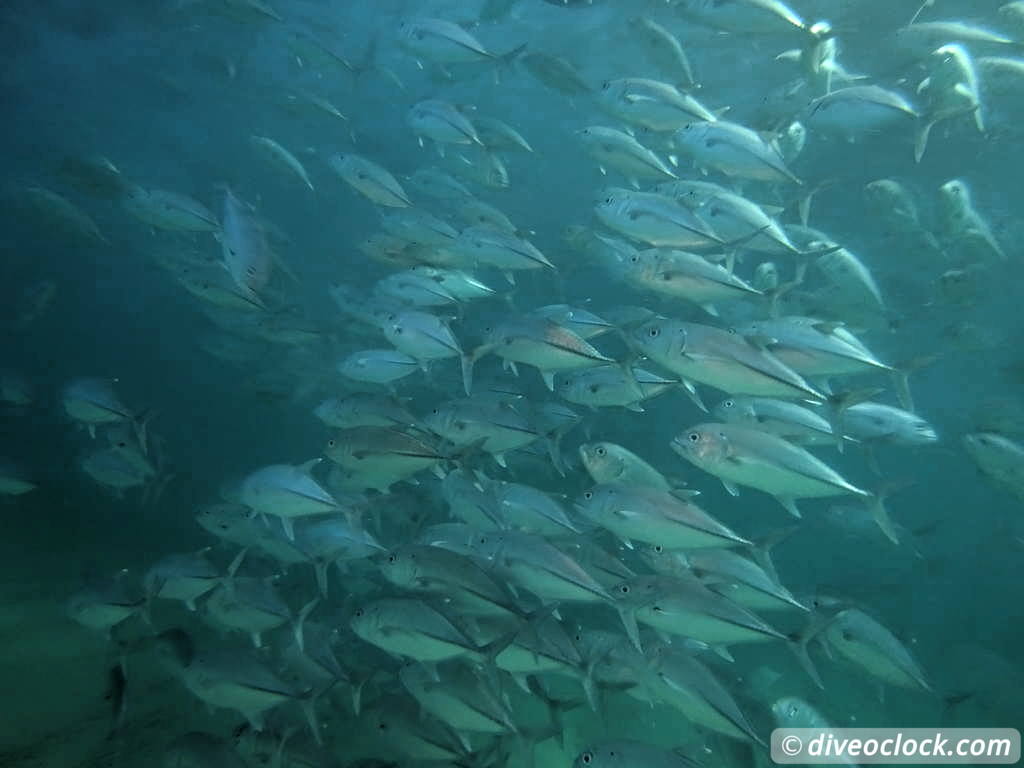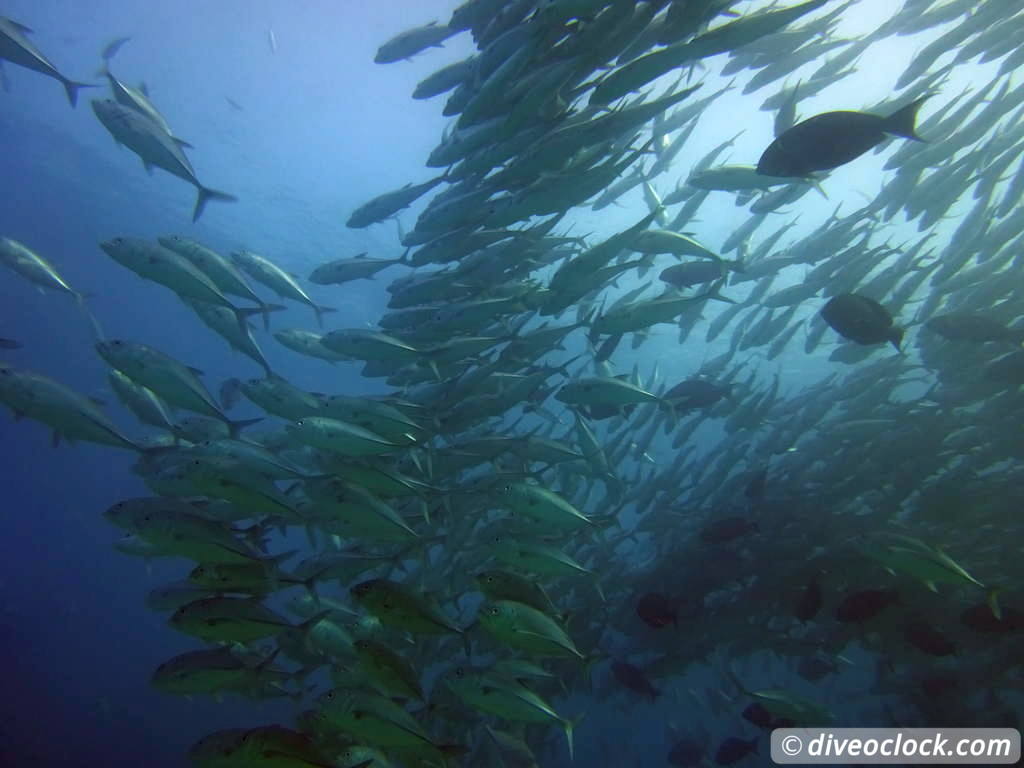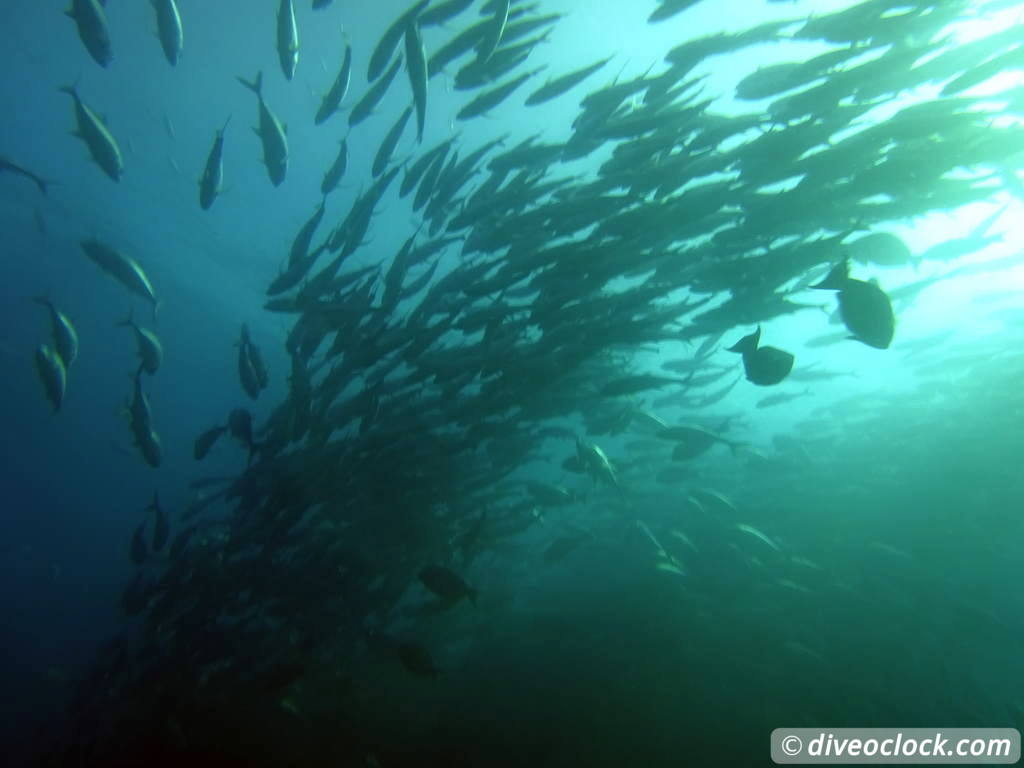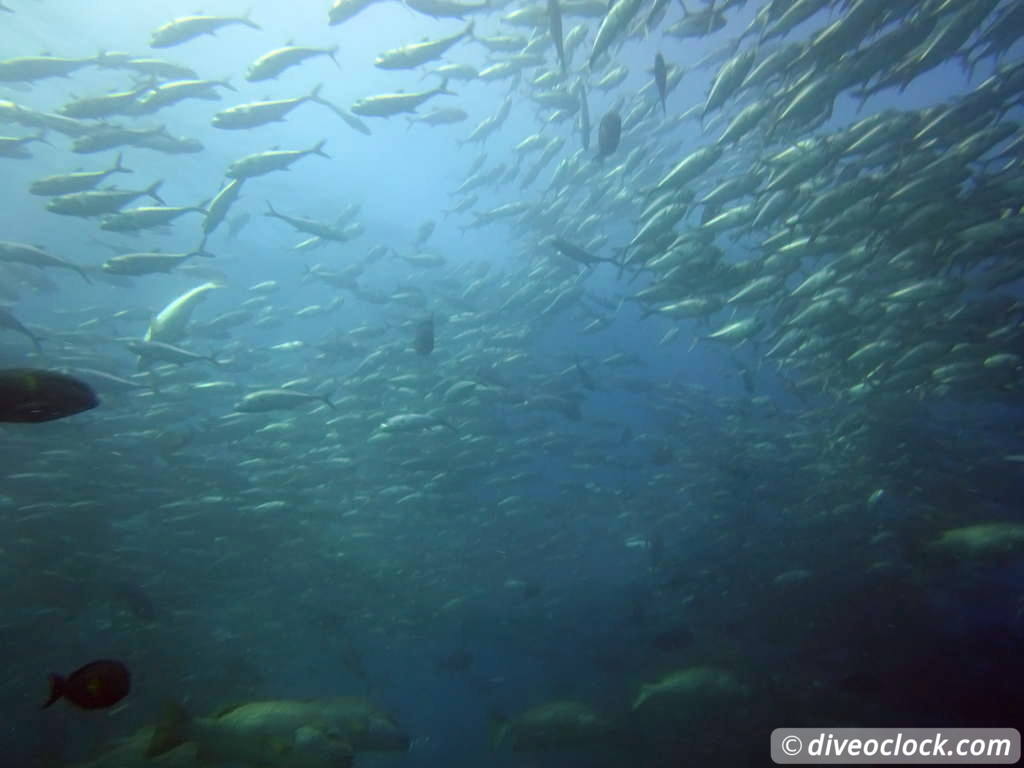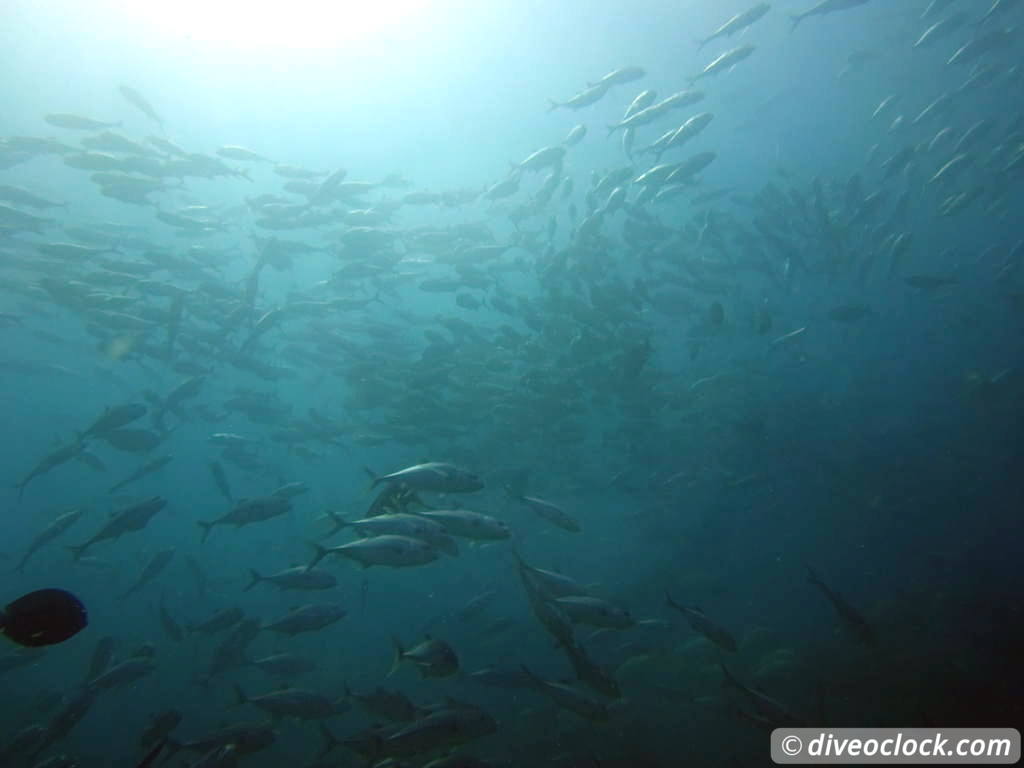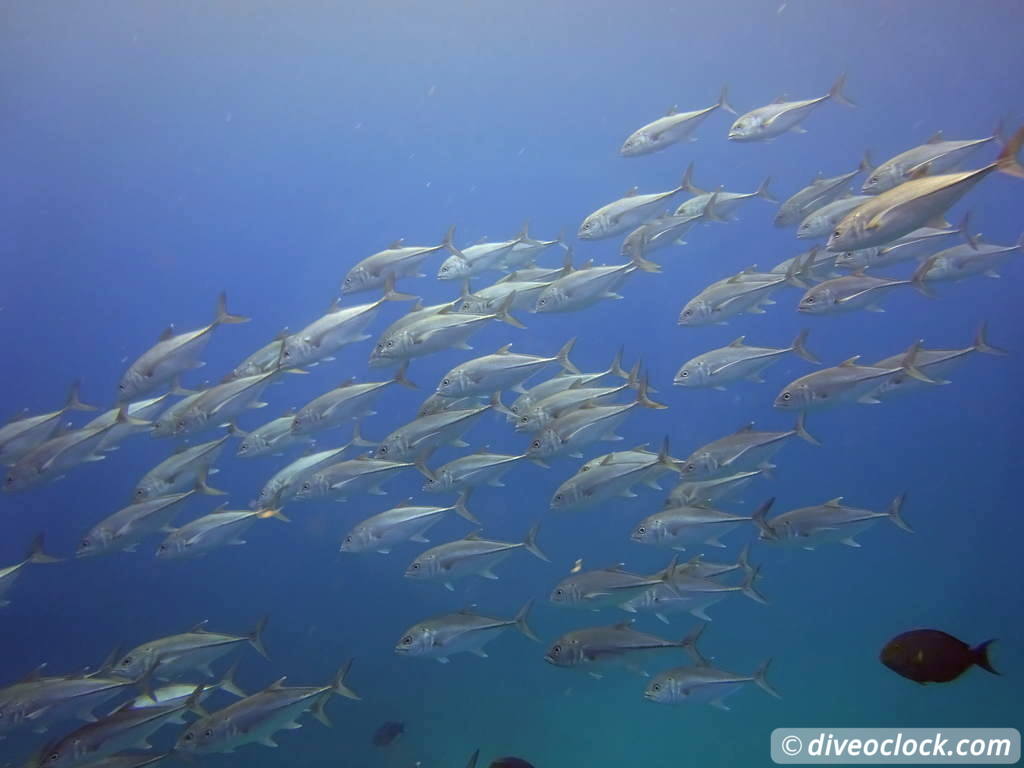 Jackfish tornados at Los Morros, Cabo Pulmo, Mexico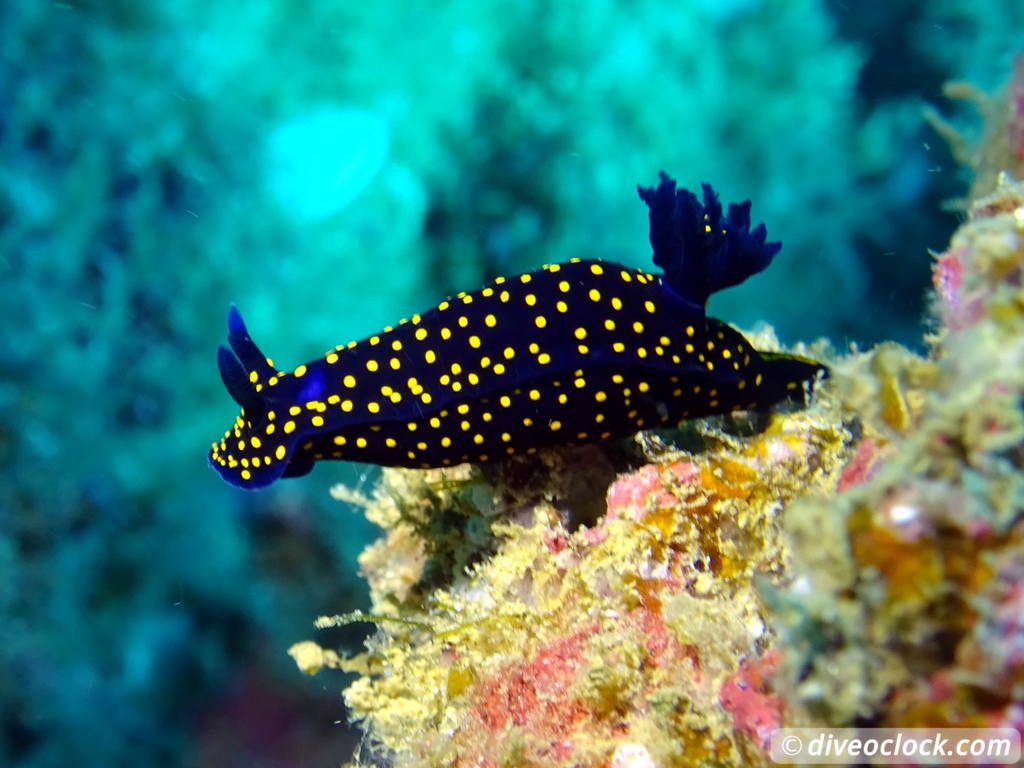 Nudibranch at El Bajo, Cabo Pulmo, Mexico
Dive site El Bajo at Cabo Pulmo
El Bajo is where the jack fish used to be swirling around. It is another impressive dive site not to miss. From the beautiful colored nudibranch to spotting a tiny white frog fish, El Bajo is good.
The coral cover might not be as good as around Cozumel but you can compare it with Isla Mujeres, both on the Caribbean side / Yucatan. It is the only living coral reef in the Sea of Cortez and the colors are beautiful.
The dive centers around Cabo Pulmo apply to the (many) rules to keep the marine park thriving. From 50 minutes maximum dive time to a 15 minutes break in between groups on the same side. A maximum of 6 divers per certified guide, 3 for night dives, and the maximum carrying capacity per dive site is respected. For El Bajo 378 divers are allowed every month and 180 night-divers. It might look a bit too regulated, but it works and it works well!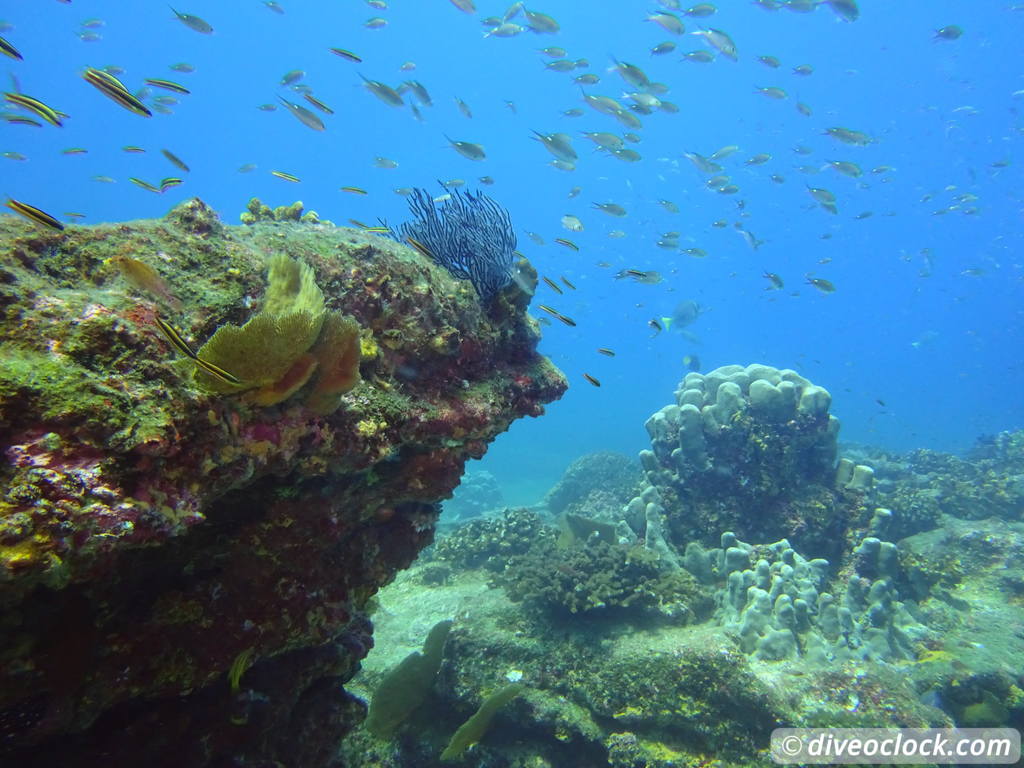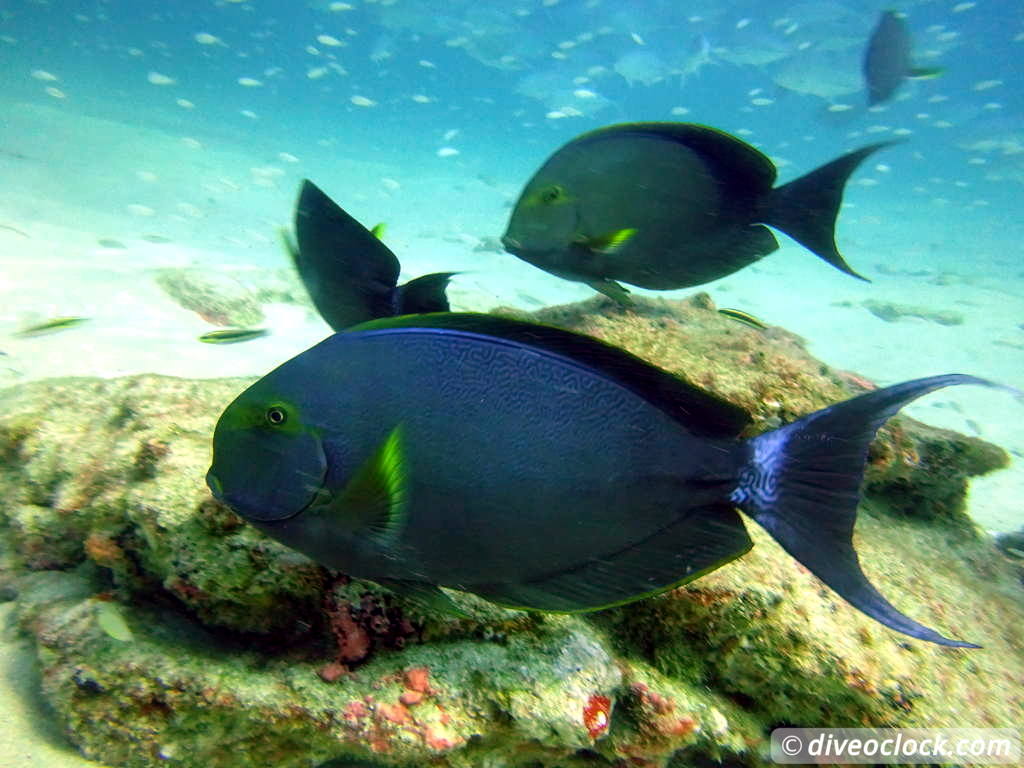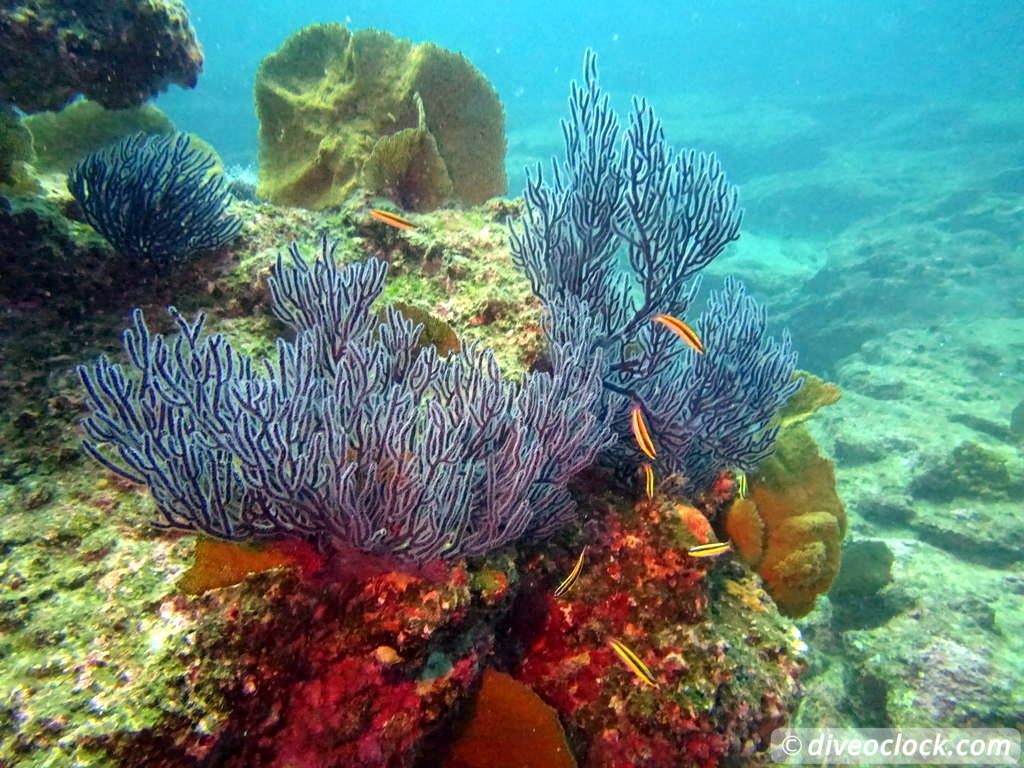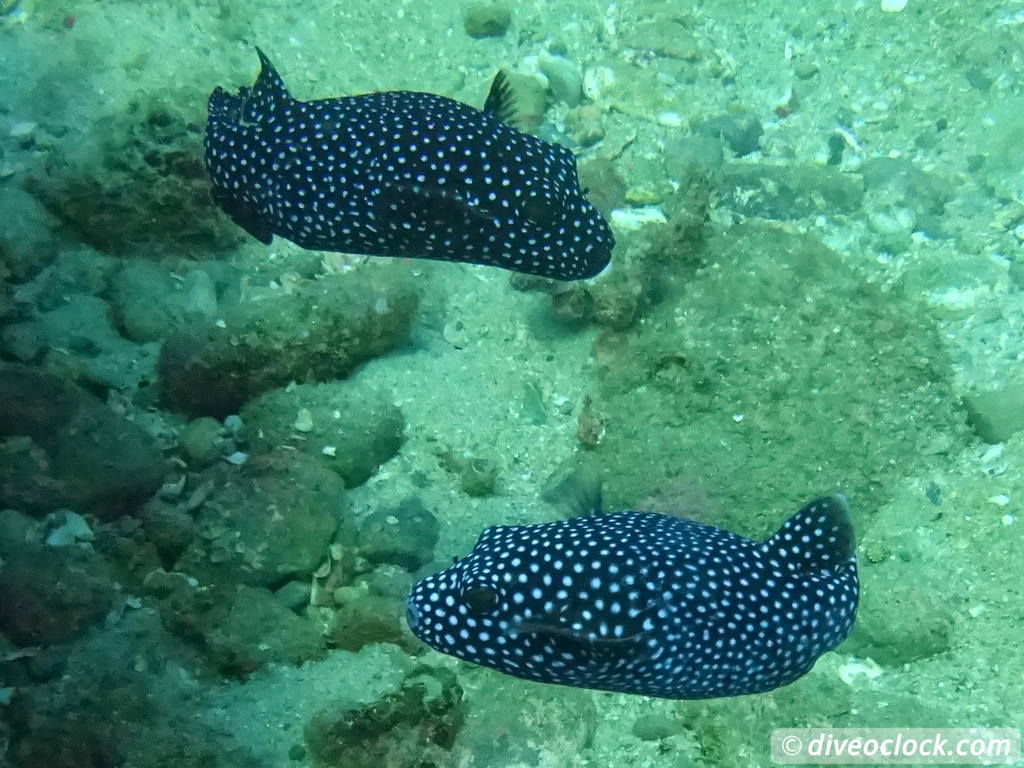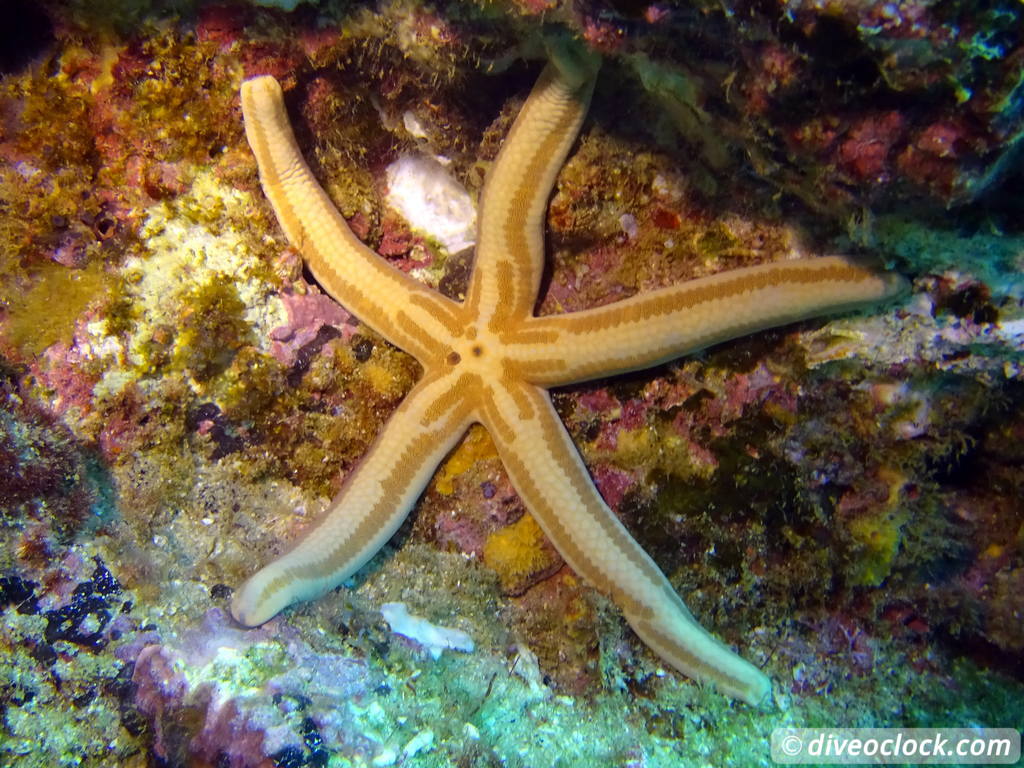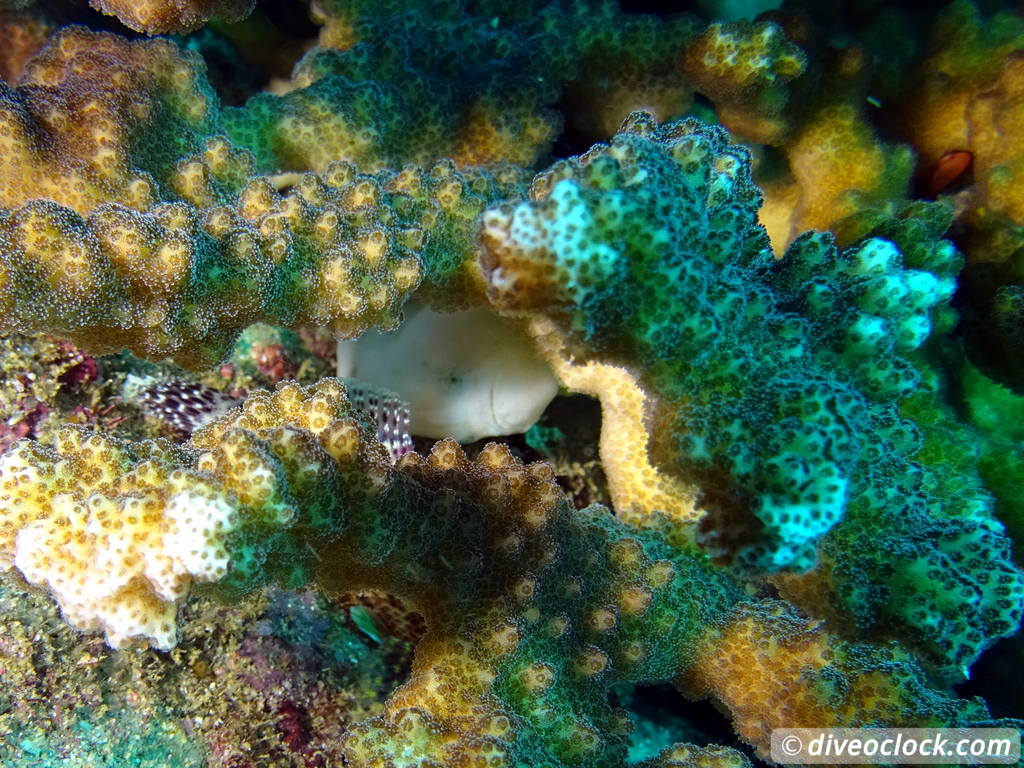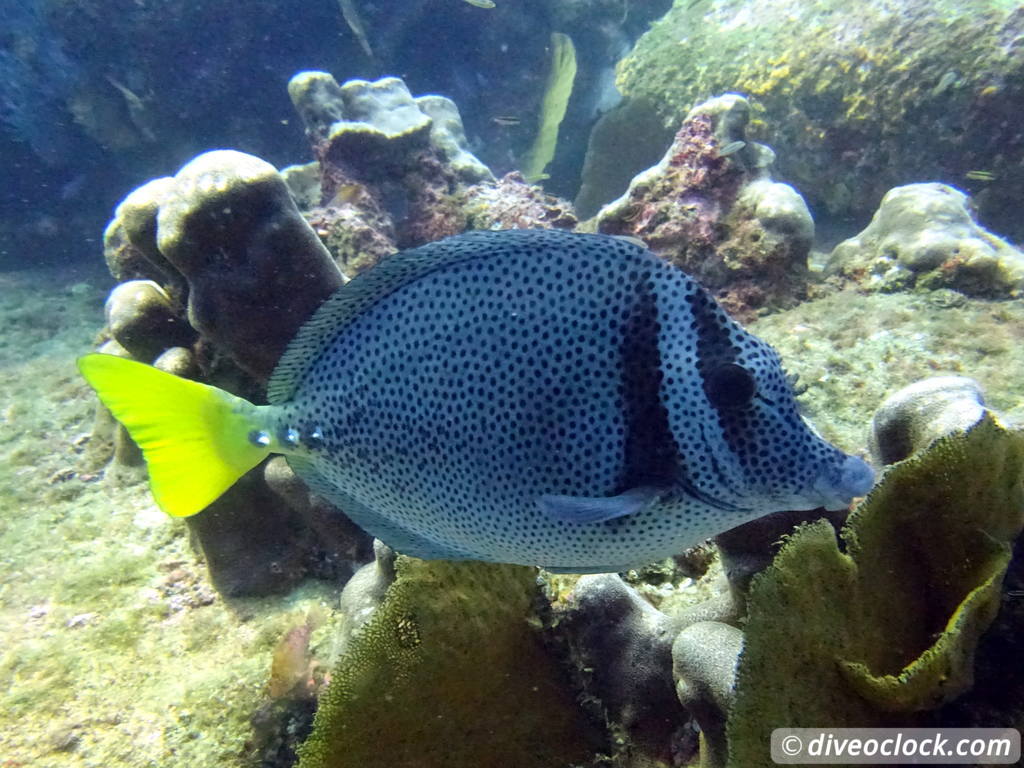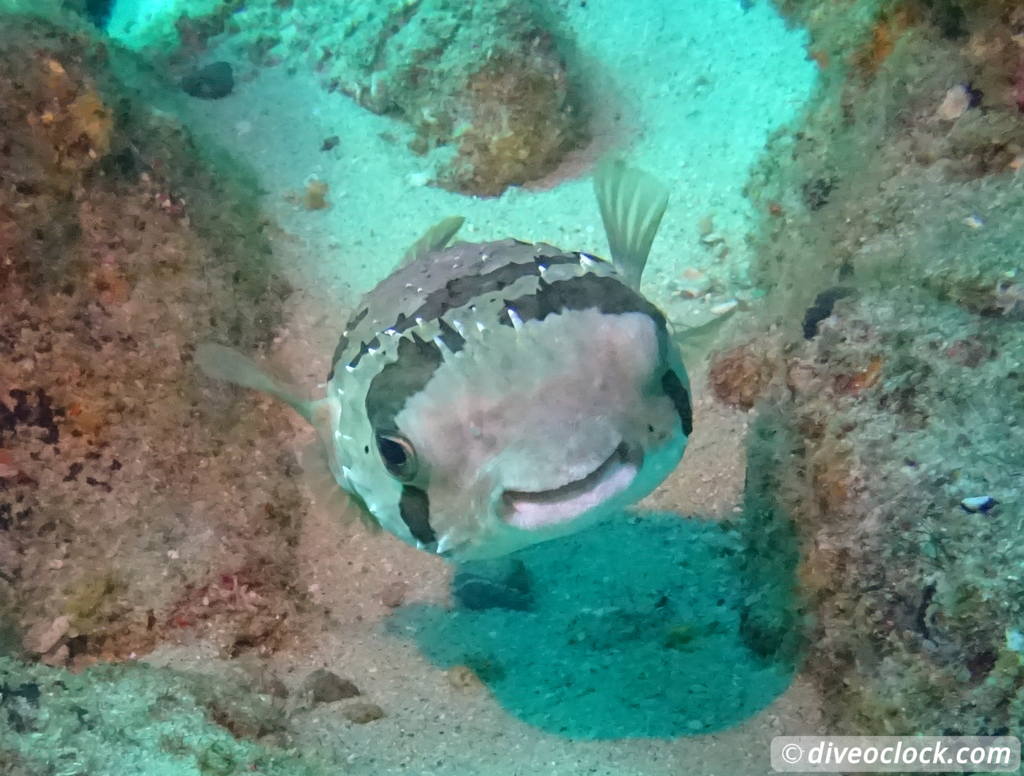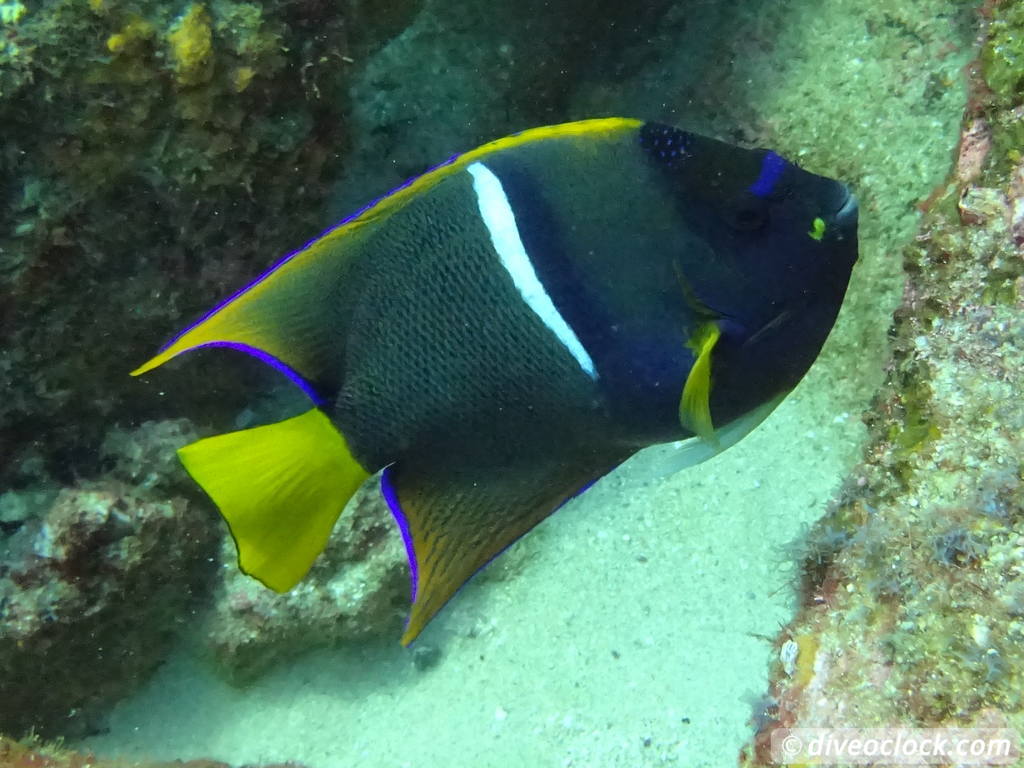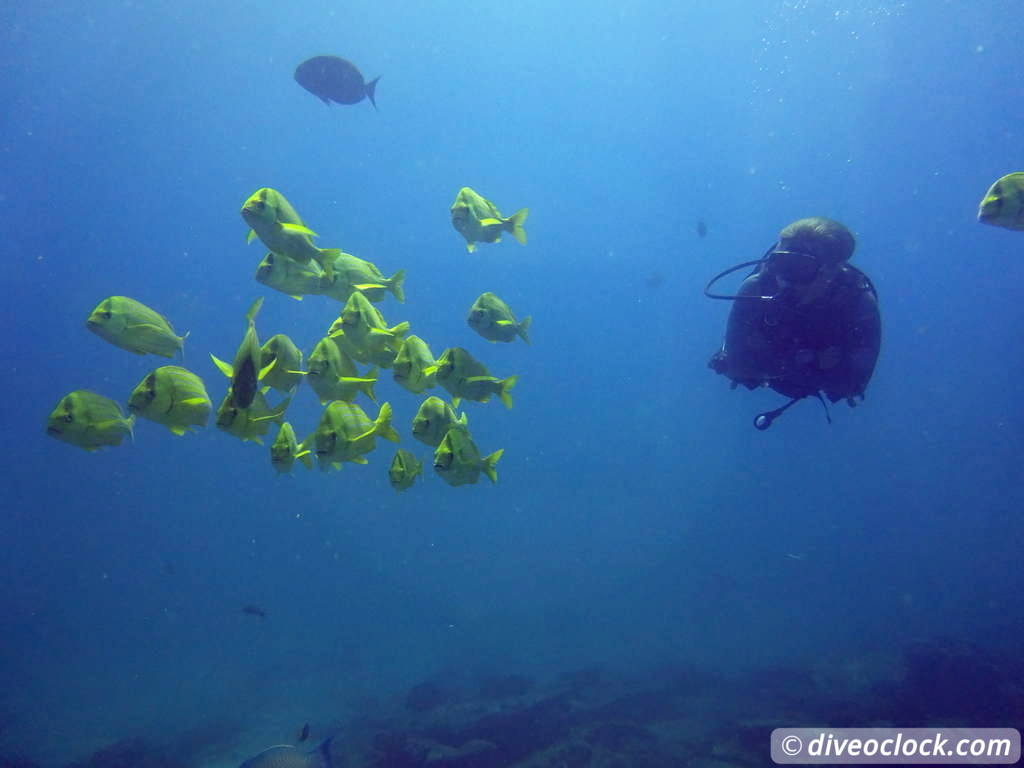 Reef diving at El Bajo, Cabo Pulmo, Mexico
Comparing dive destinations
Bottom structure
Reef structure
Pelagic
(big stuff in the blue)
Big reef
(bigger stuff on the reef)
Macro
(small stuff on the reef)
Current
(stream)
Flat bottom with bumps/big rocks/pinnacles
Hard corals
(not moving)
Sharks
Turtles
Nudibranchs
(snails/slugs)
No current
Slope (going down slowly)
Soft corals
(moving)
Rays
Eels/snakes
Sea horses and pipe fish
Small
(you can easily swim against it)
Wall
(steep but you see the bottom)
Table-/fan-shape
Trevally/Jacks/Tuna
Groupers
Scorpion/frog fish
Medium
(you can swim against it for a little while/higher air consumption)
Drop off
(steep and you can't see the bottom)
Anemones
Barracudas
Lobsters/crabs
Octopus/squid
Strong/reef hooks
(you cannot swim against it)
Blue
(no reference)
Sponges
Sardines/herrings
Puffers
Shrimps
Pumping/washing machine/OMG/hold your regulator
(superman)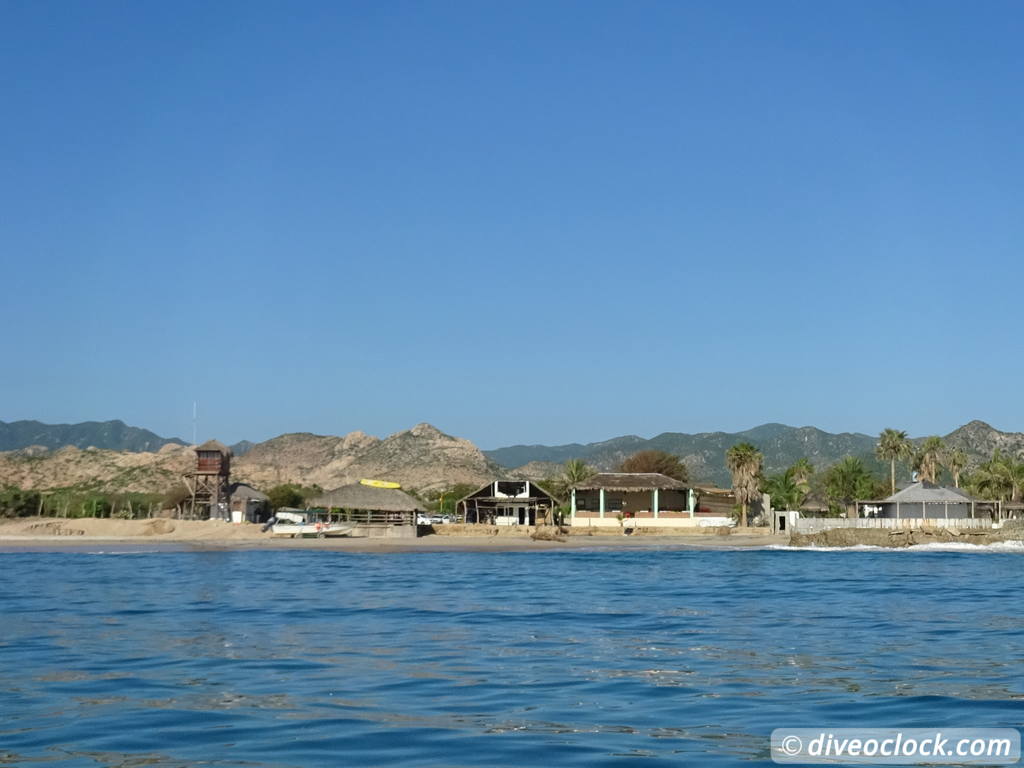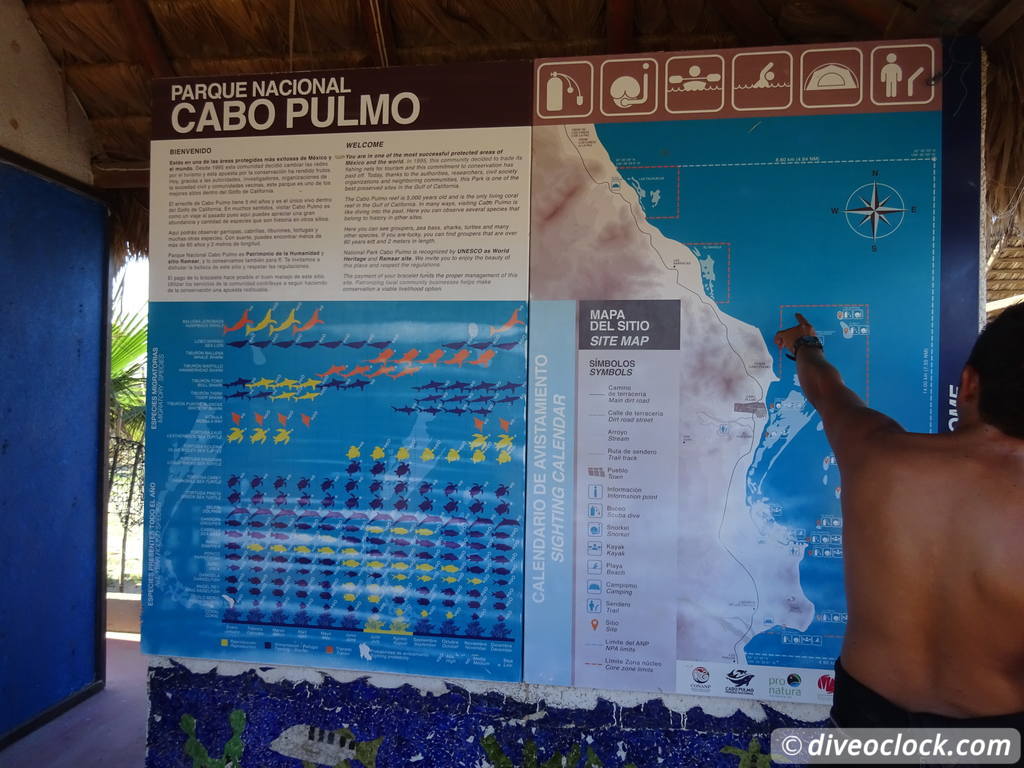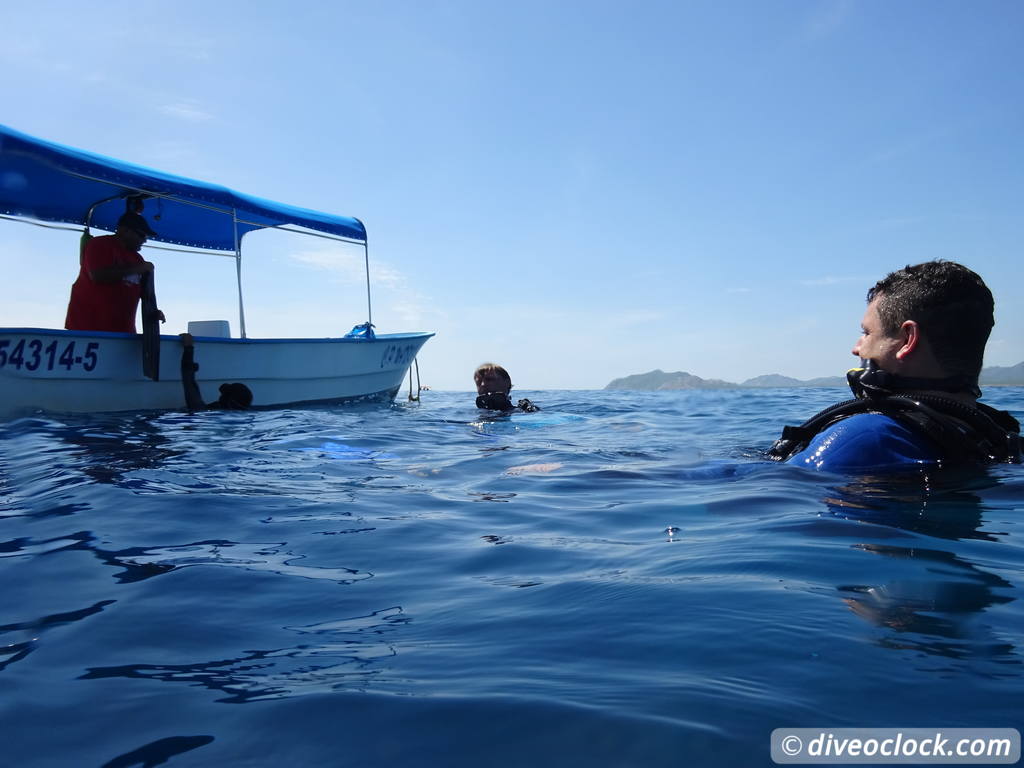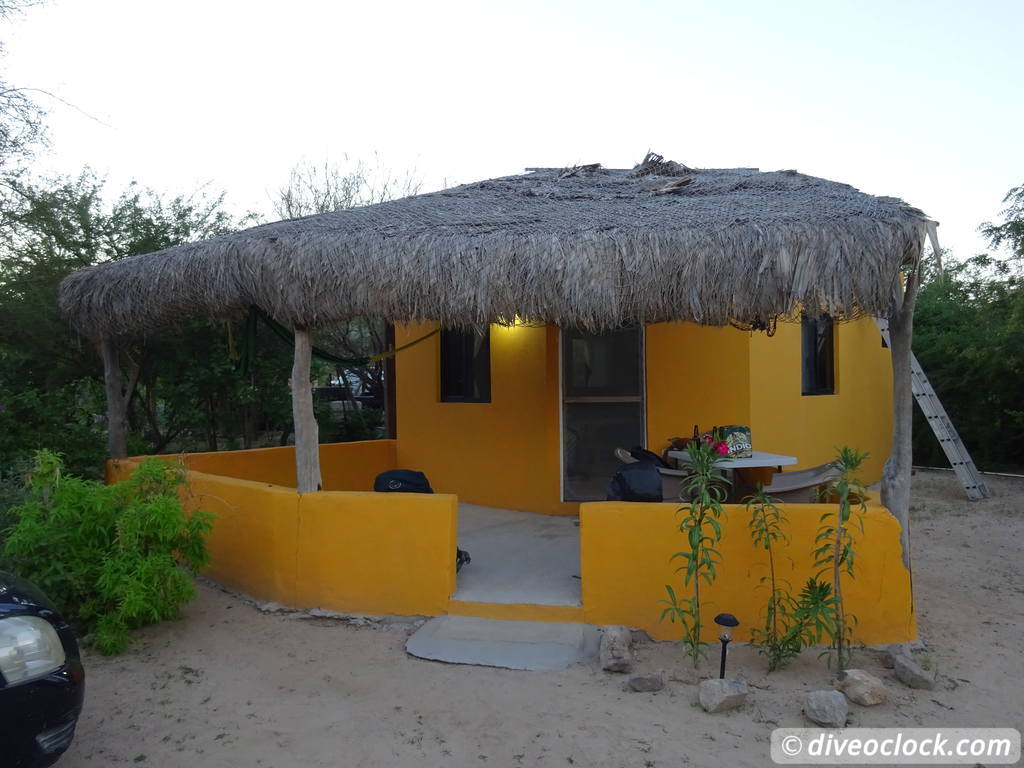 Cabo Pulmo Watersports and staying in Cabo Pulmo.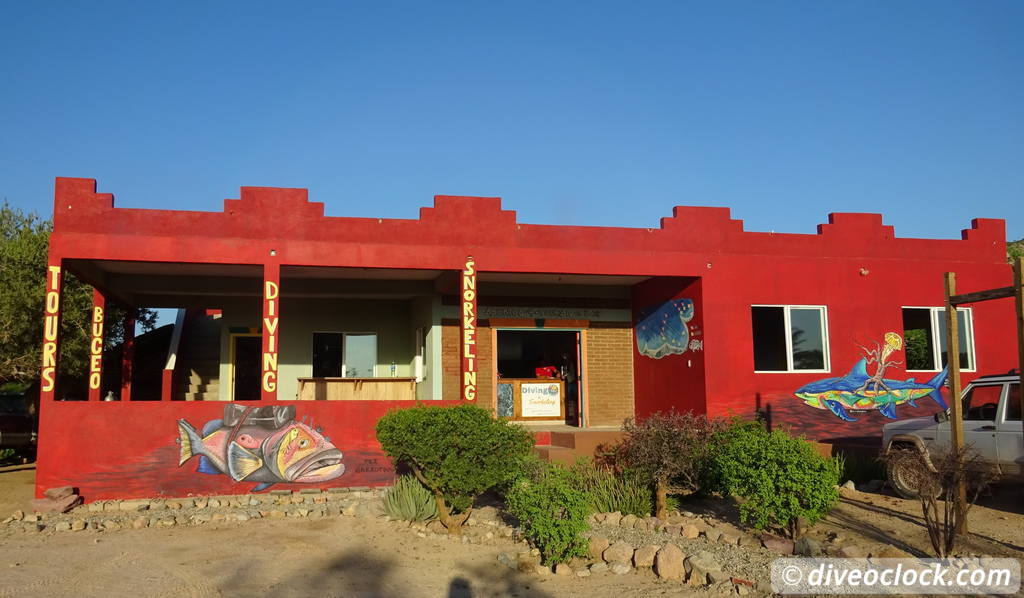 Cabo Pulmo Watersports dive center
About the organization of Cabo Pulmo Watersports
Cabo Pulmo Watersports is a pretty big and well-located dive center. They have several boats, a lot of rental equipment and a lot of information about the area for you to read. Our dive guide did a great job explaining about the marine park, guiding and showing many creatures underwater.
Arturo was managing the dive center and even picked us up from the bus stop, or the-middle-of-nowhere comes closer. Getting to Cabo Pulmo by Aguila bus: From San Jose del Cabo (Hammerhead sharks!) it is about 180 pesos to Las Cuevas. From Las Cuevas to La Paz is also about 180 pesos, there are about 6 buses a day. If you do not have a rental car you need a pick-up and return from Las Cuevas, which is about 45 minutes from the 'bus stop'. Make sure to bring cash to Cabo Pulmo, there is no ATM in town.
Combine this trip with a Responsible Whale Shark Trip and SCUBA Diving with Sea Lions in La Paz with my friend and marine biologist Jay Gittens.
There is also a Whale Museum in La Paz to explore!
If you like this post, hit that like button on our
Facebook page
and stay tuned for more!
Marlies Wolters
Founder of Dive O'Clock "It's dive o'clock somewhere!"

Share this page: