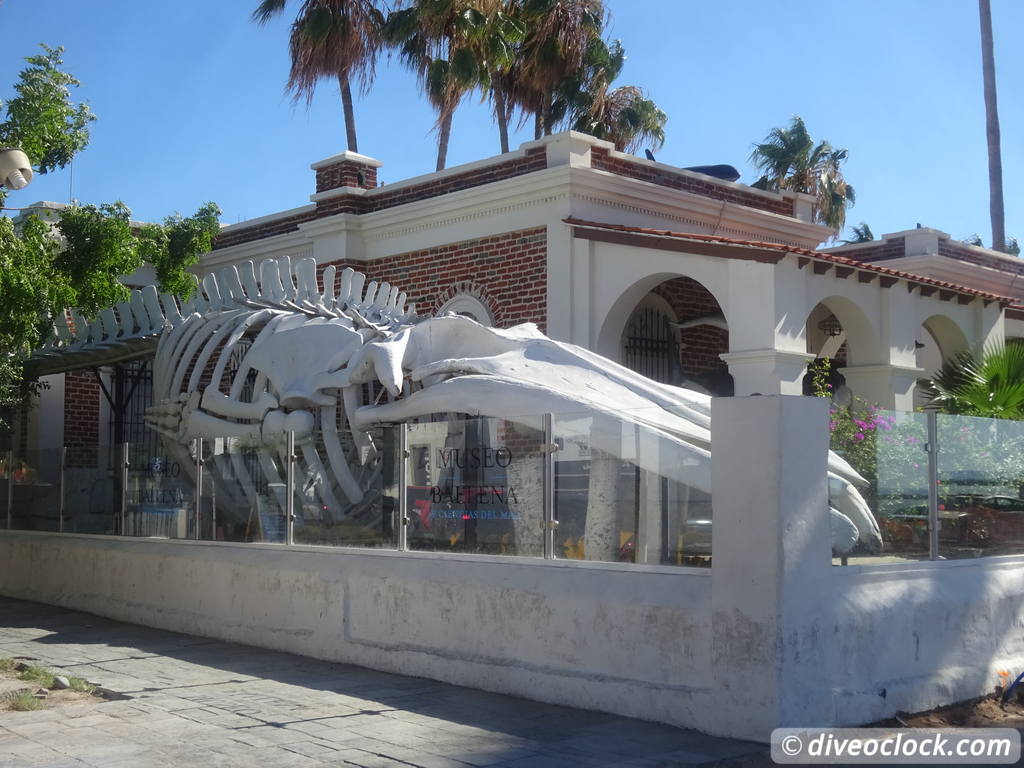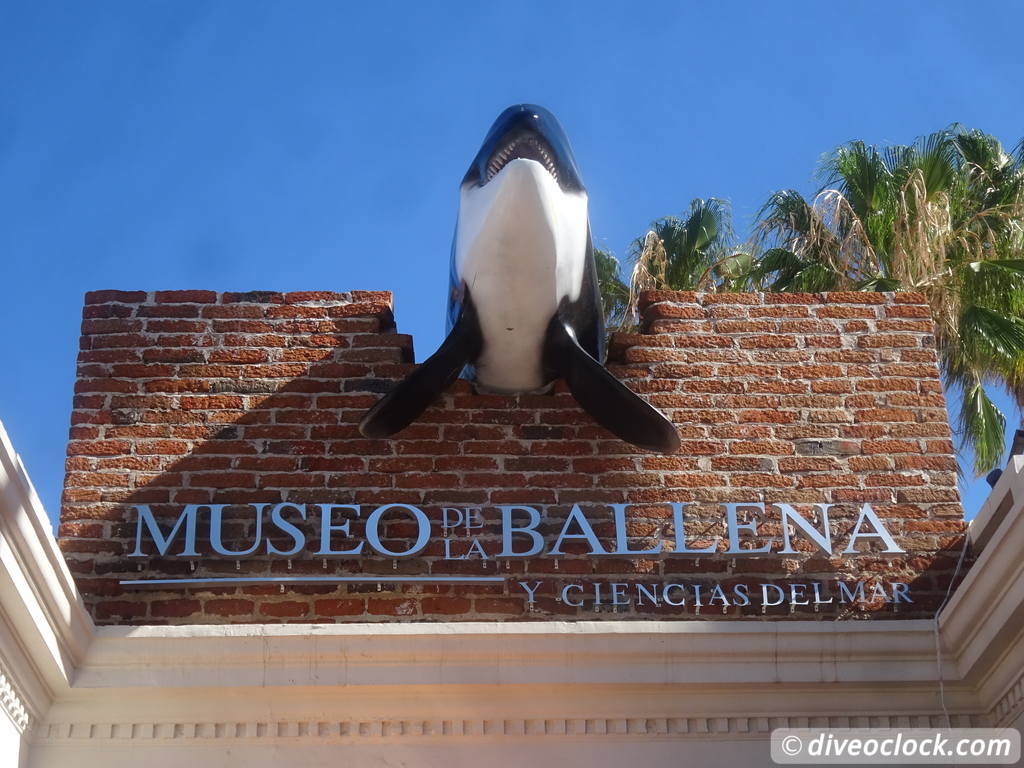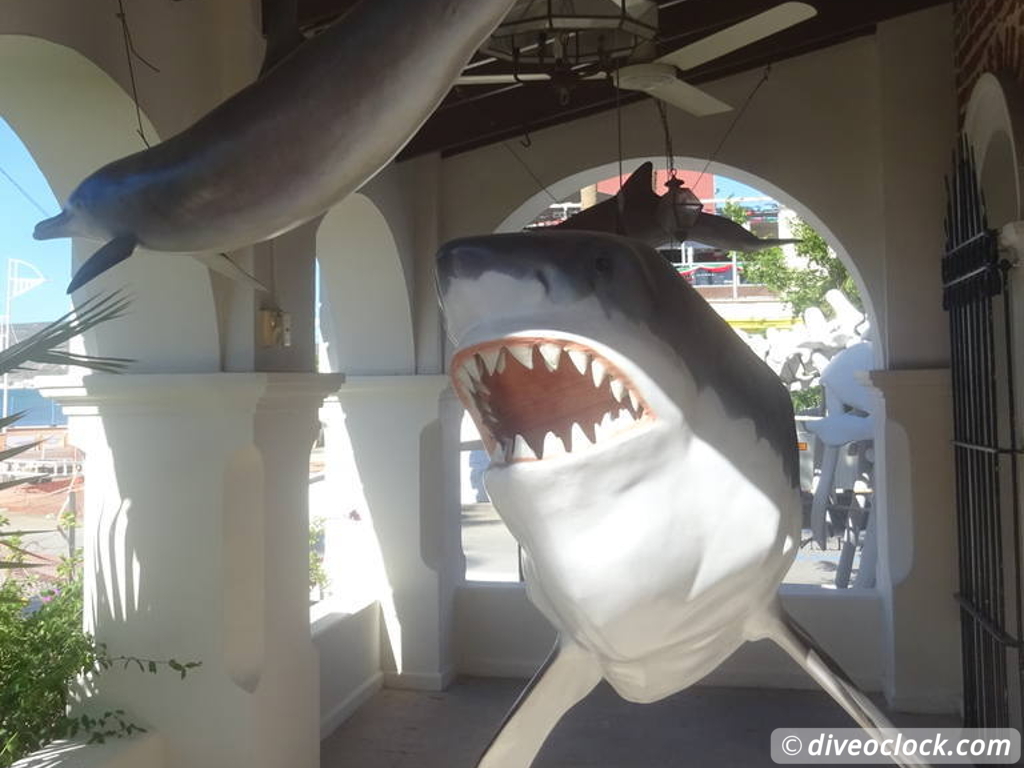 Outside the Museo the Ballena in La Paz, Mexico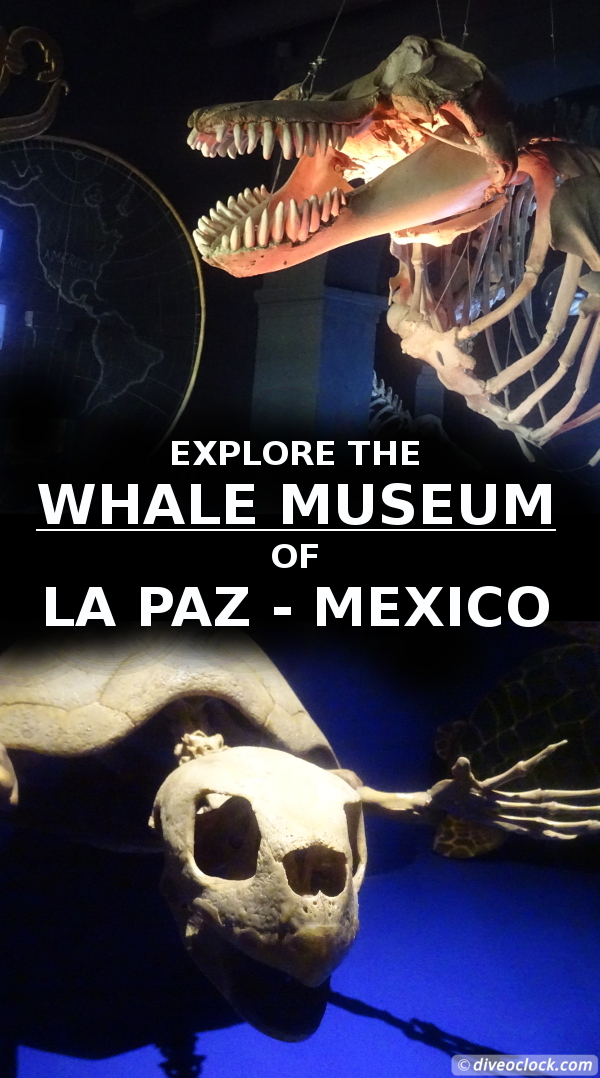 La Paz - Explore The Whale Museum of Mexico!
Right in the South of the Baja California, where the Sea of Cortez and the Pacific Ocean meet, whales, sharks and dolphins are often seen. La Paz, the capital of this area, even has a whale museum (Museo de la Ballena) to learn more about the giants of the sea. A must do for divers and snorkelers!
The museum is perfectly located along the Malecon / boardwalk of La Paz. As soon as you get closer you will see the huge skeleton of a whale in the garden. The size is really impressive, you will feel really small when you stand next to it. Outside there are already some impressive sharks, dolphins and whales on display. After visiting the Whale Museum in the Dominican Republic I was really curious about this one.
The entrance fee is about 8 USD and it includes a tour guide explaining everything in Spanish or English. As soon as you walk inside you feel like walking in to the ocean, entering the deep blue sea, a wonderful experience. There are different rooms explaining all about the life of these magnificent creatures.
Skeletons, photos and beautiful videos will guide you through the museum. You can easily spend an hour here. It takes time to absorb all the information of whales, sharks and dolphins but also turtles and marine conservation. It is a wonderful thing to do when you are in La Paz, highly recommended. Make sure to check out the souvenir shop as well, they have some great whale shark items.
Combine this museum with a Responsible Whale Shark Trip and SCUBA Diving with Sea Lions with my friend and marine biologist Jay Gittens.
My recommendation for staying in La Paz: Hotel Perla . It is perfectly located along the Malecon with stunning sea views!
If you plan a trip to Los Cabos, the Southern tip of the peninsula, make sure to schedule San Jose del Cabo (Hammerhead sharks!) and Cabo Pulmo (Jackfish tornados!)
If you like this post, hit that like button on our
Facebook page
and stay tuned for more!
Marlies Wolters
Founder of Dive O'Clock "It's dive o'clock somewhere!"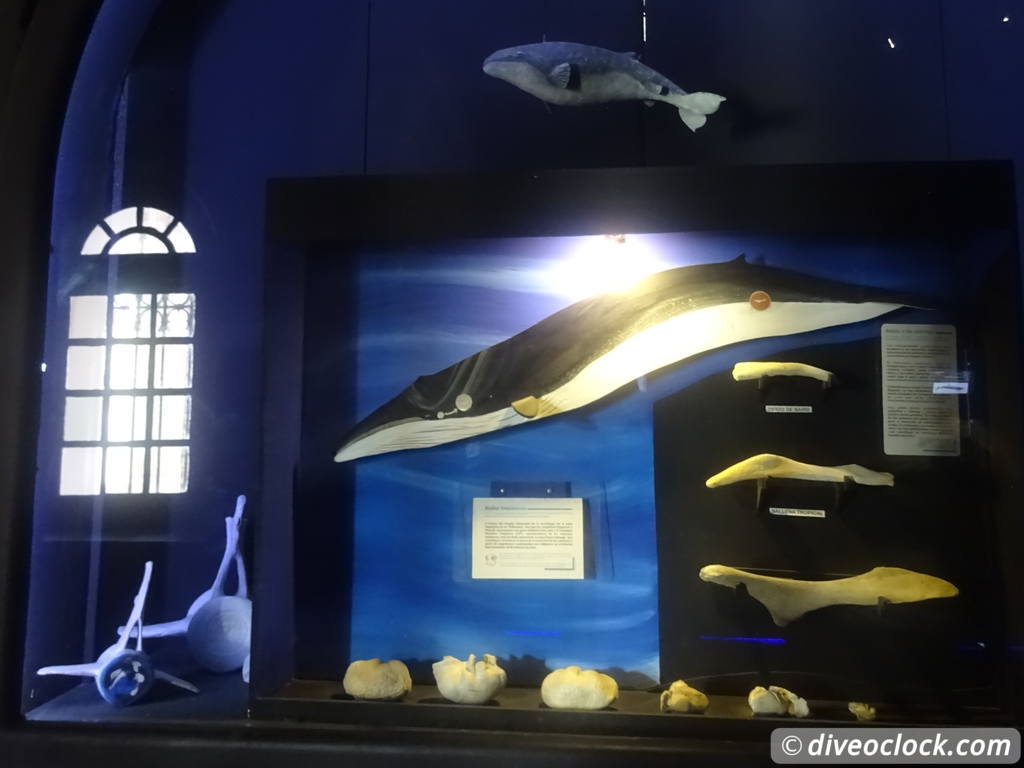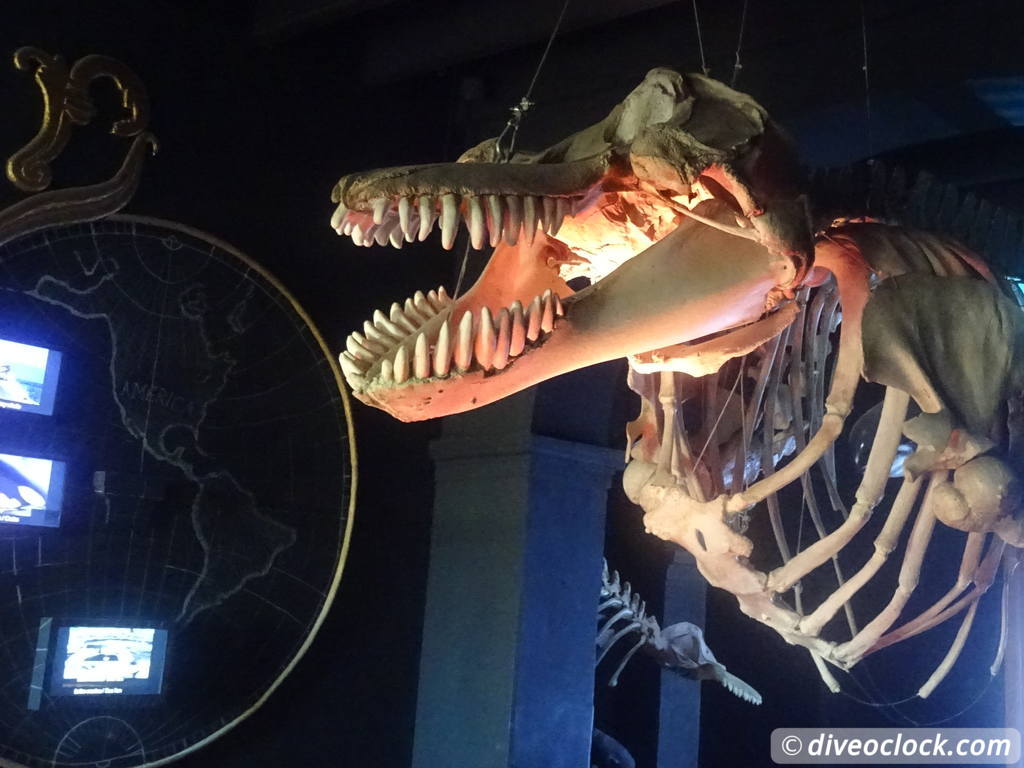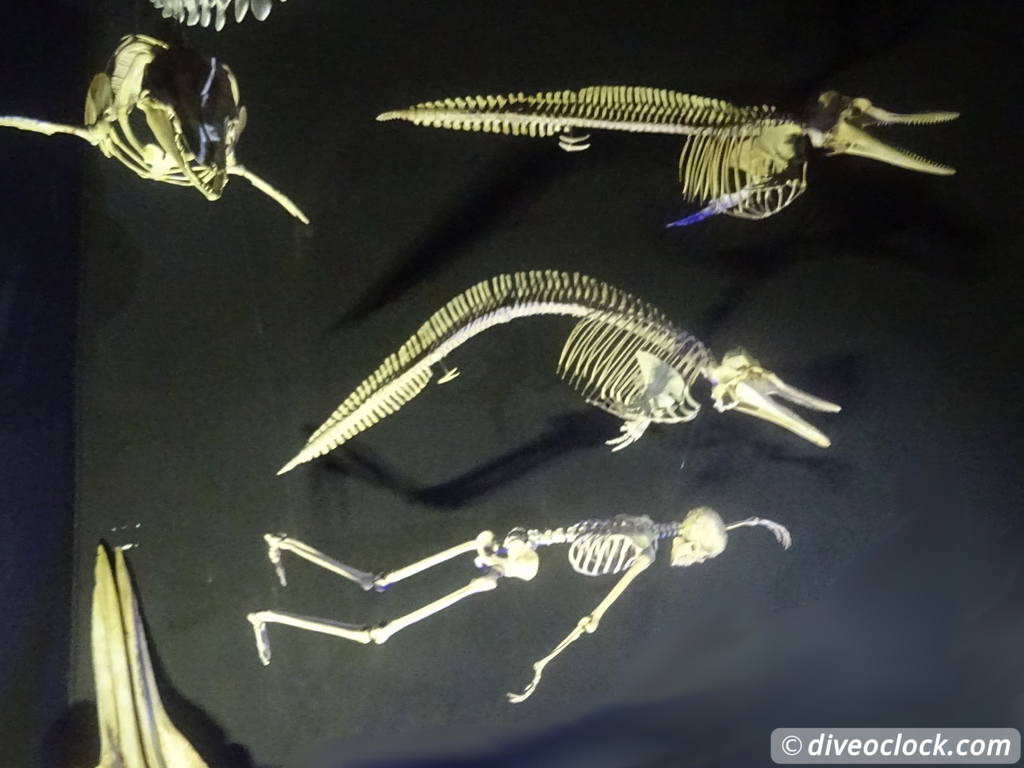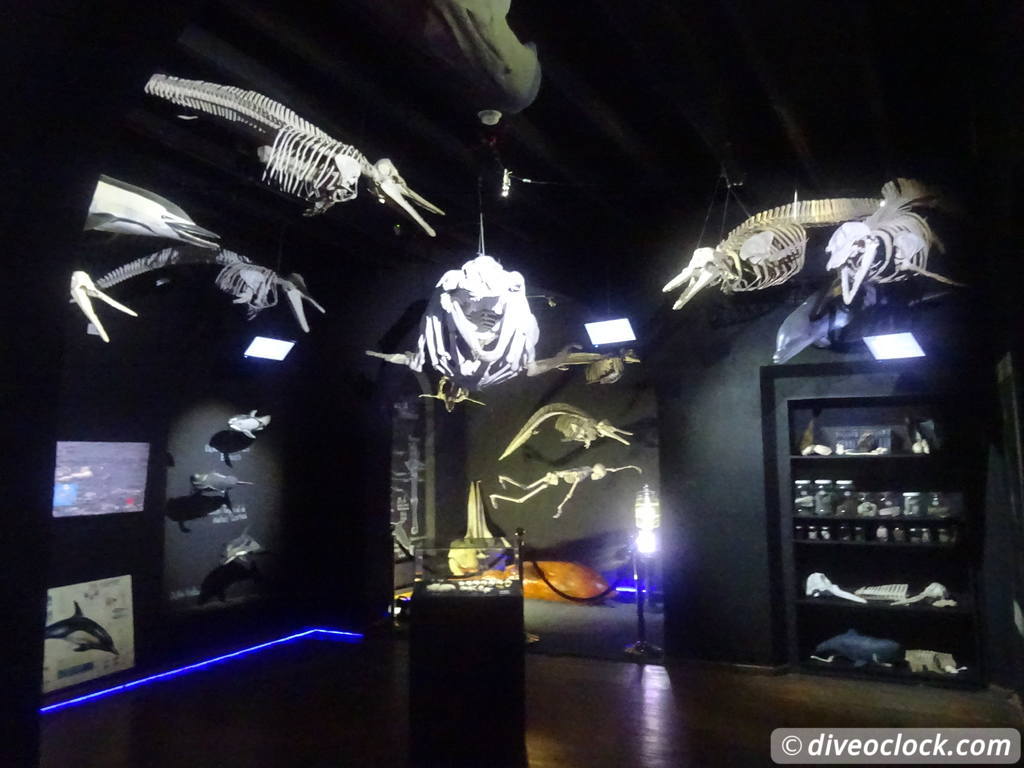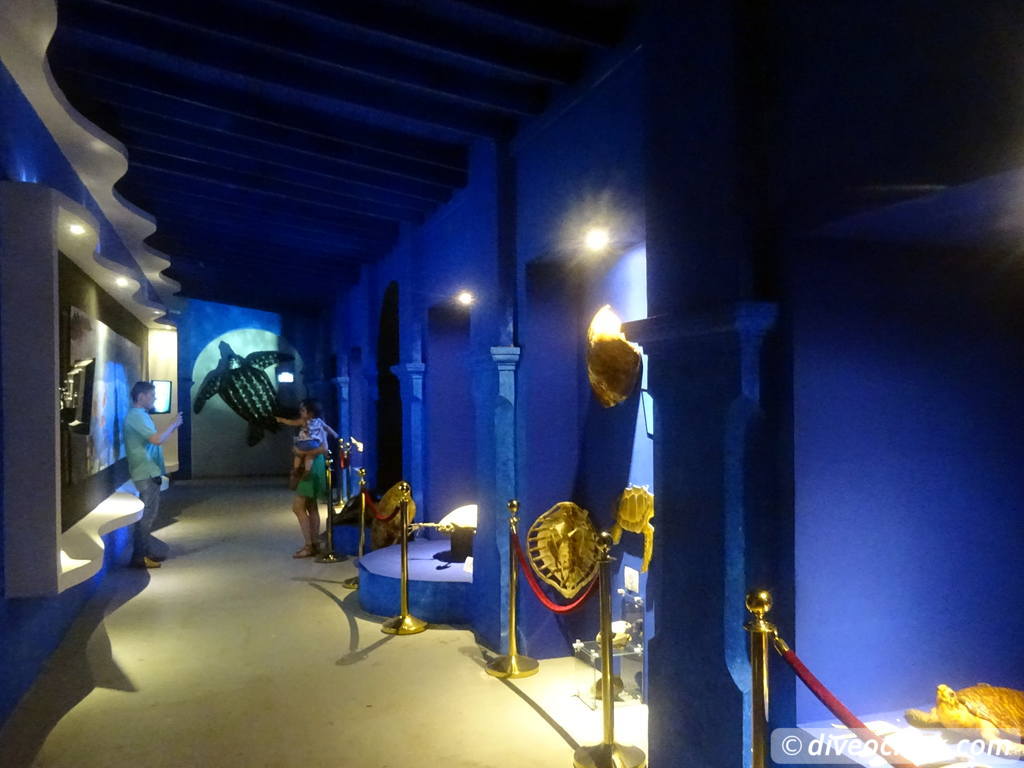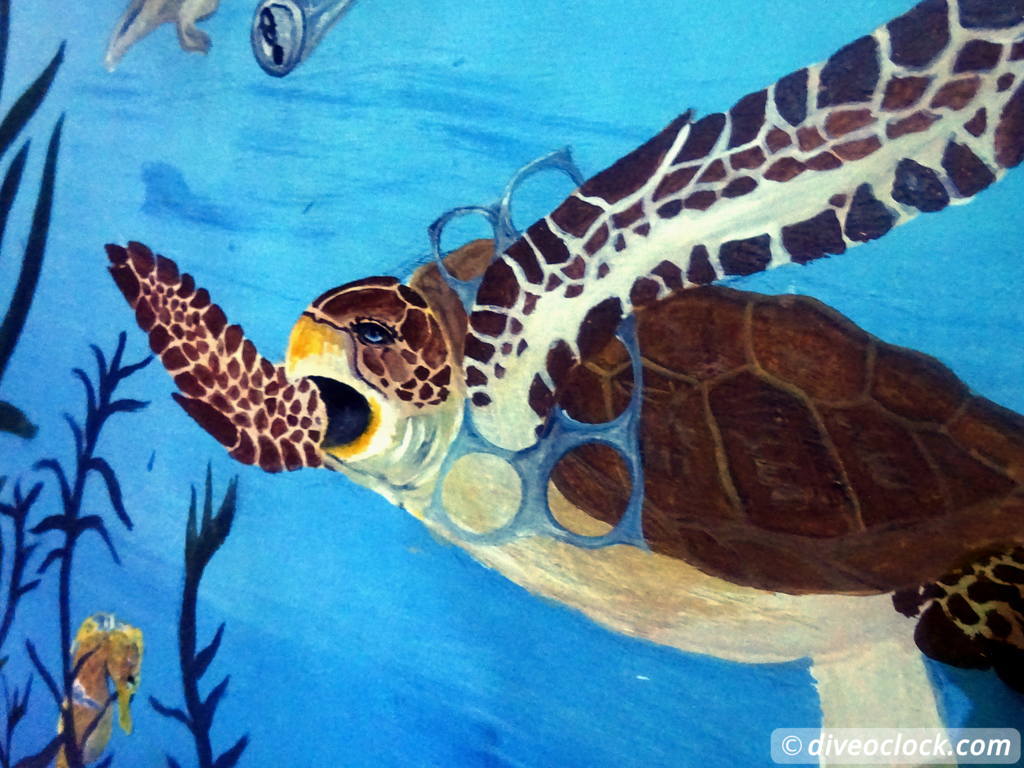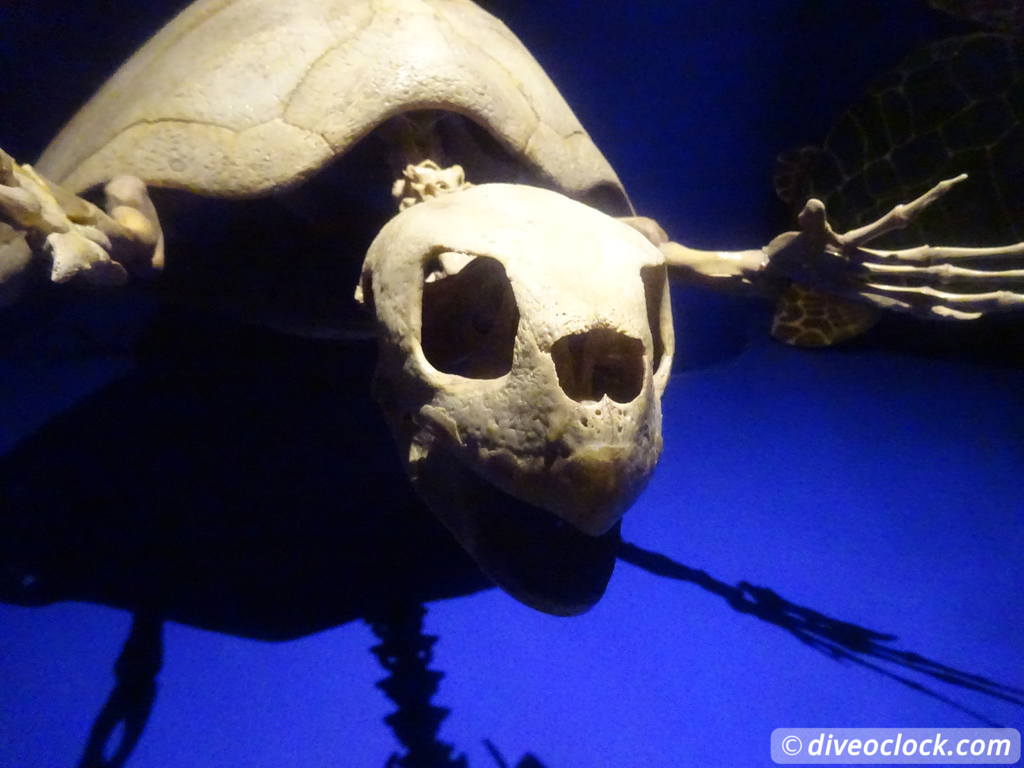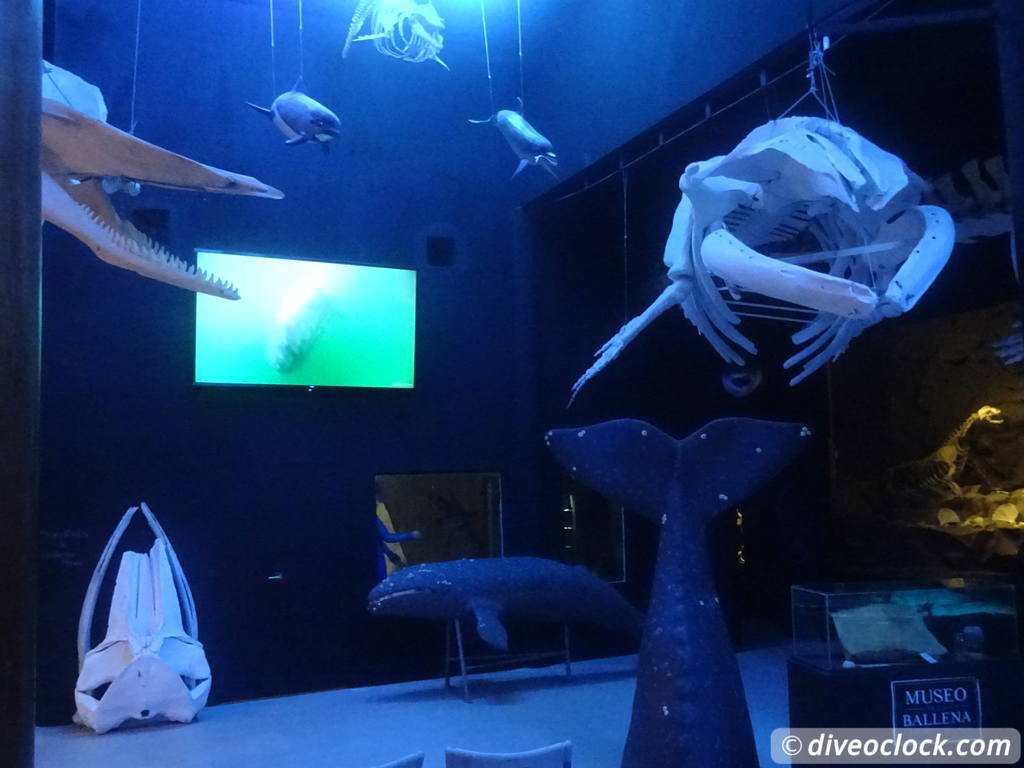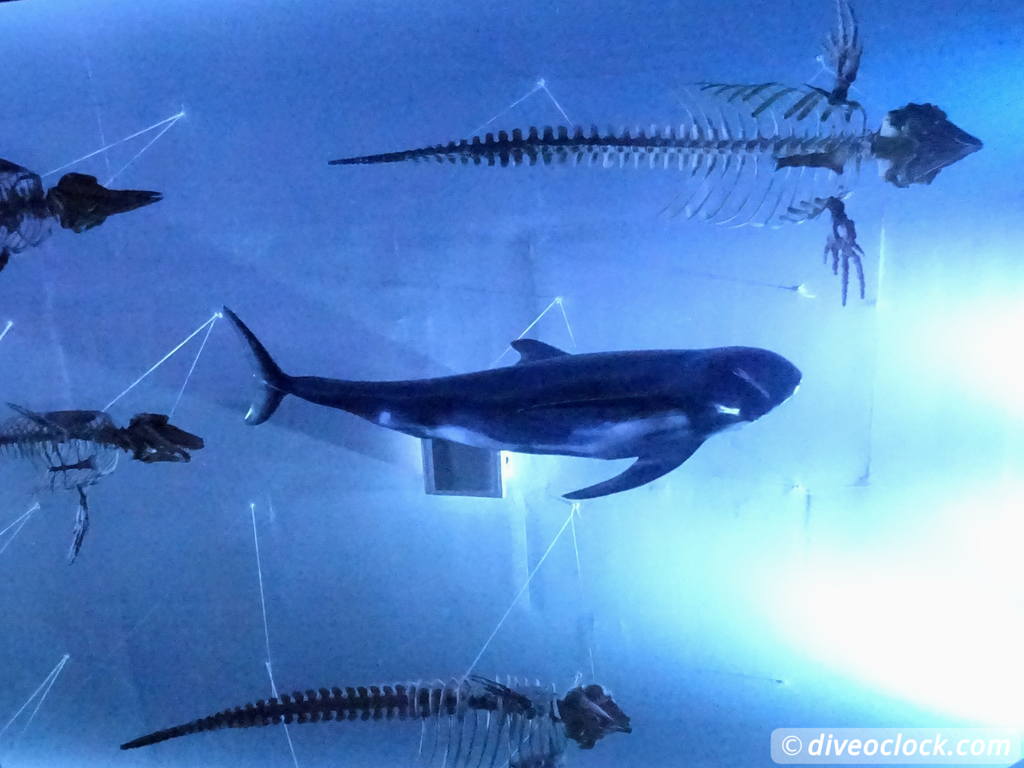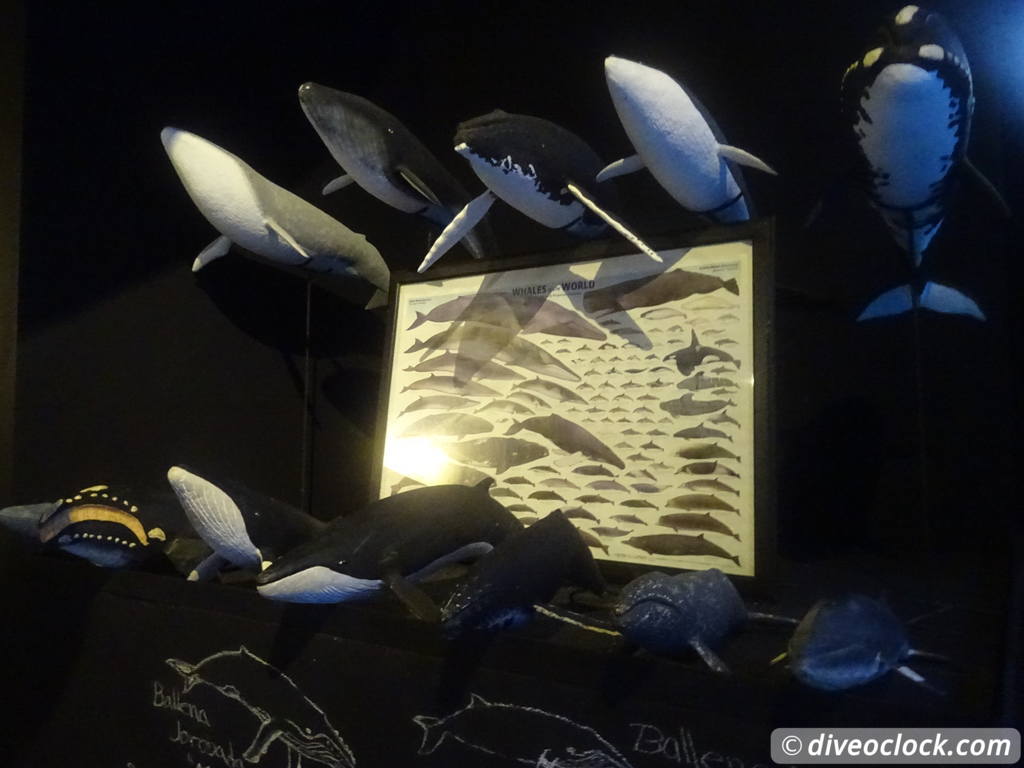 Inside the Museo the Ballena in La Paz, Mexico

Share this page: