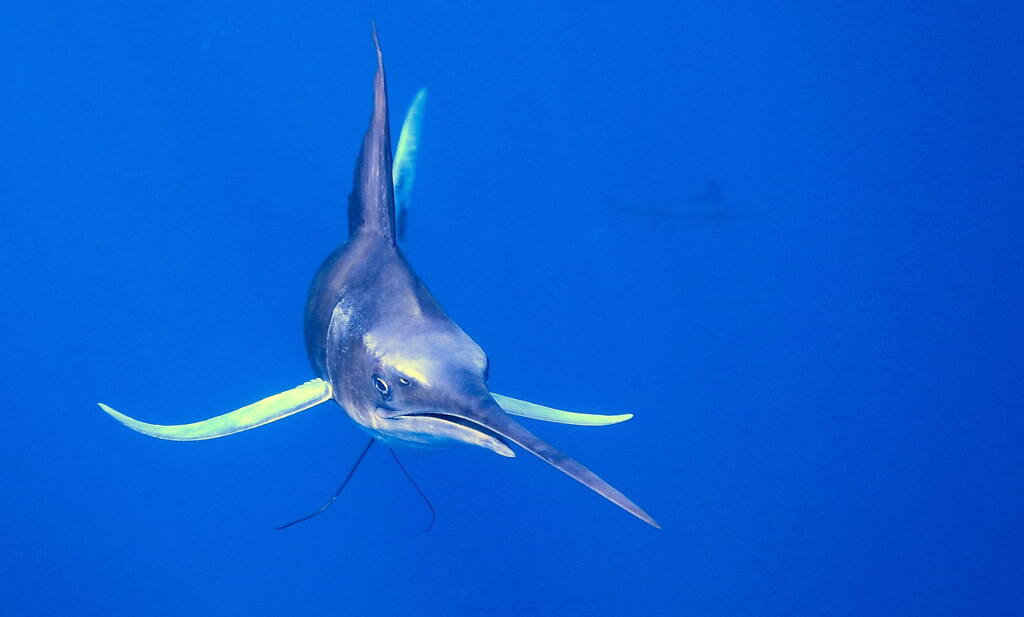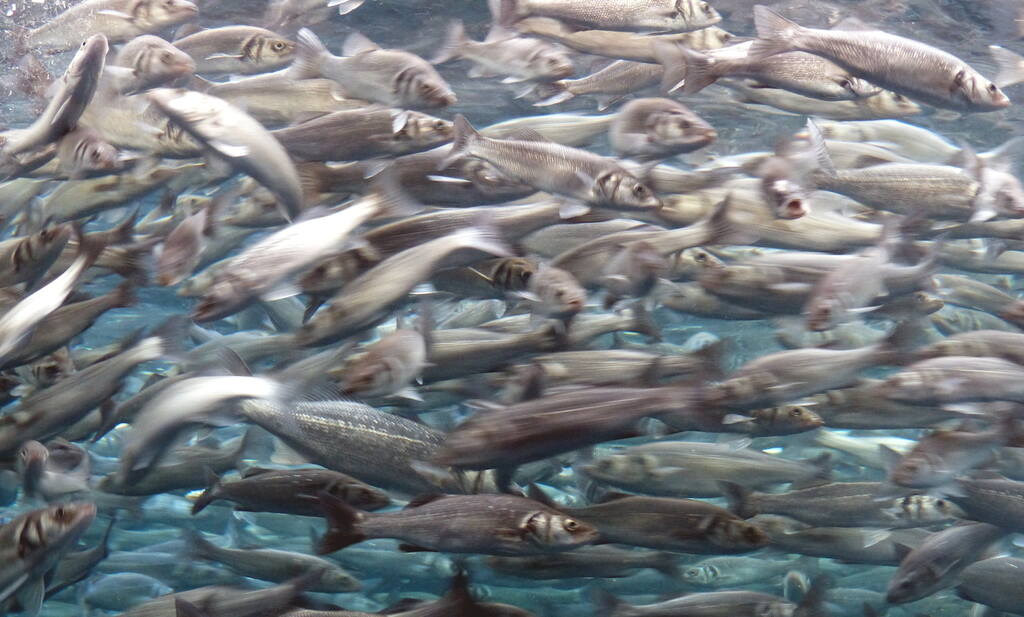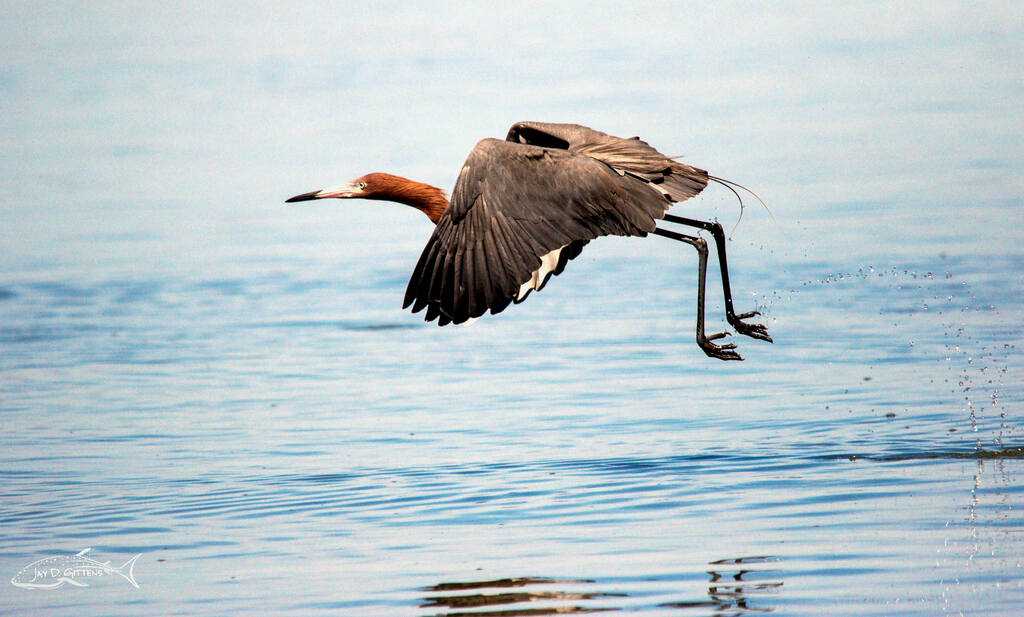 Explore the Mexican Sardine Run (and watch Striped Marlins too)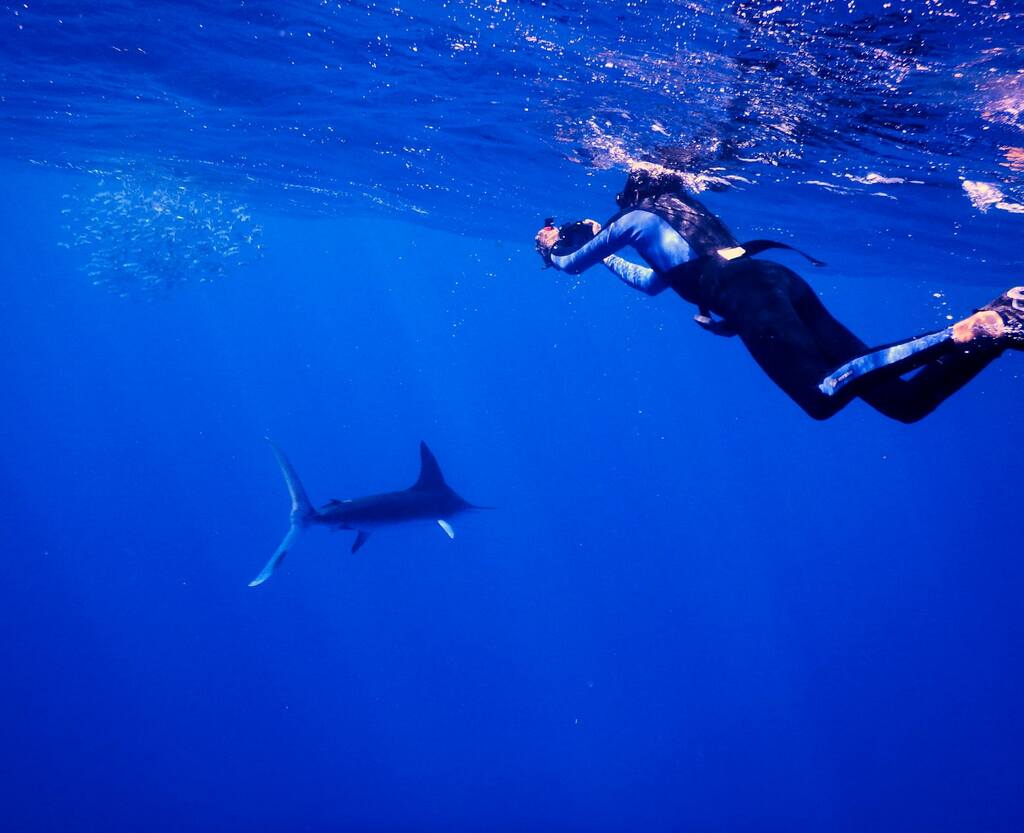 Ever wanted to see clouds of fish? It's bait ball madness in the Baja California. Striped marlin preying on sardines, see it with your own eyes. Maybe you can even spot grey whales during your trip.
Experience the wild side of Mexico during an exclusive snorkeling trip to see striped marlin preying on sardines in Magdalena bay. It is no wonder Jacques Cousteau described the Sea of Cortez as the 'Aquarium of the world'.
Baja California is the peninsula separating the Gulf of California / Sea of Cortez and the North Pacific Ocean. It's raw, it's natural and it attracts the bigger marine life species - what is on your bucket list?!
Marine biologist and dive instructor Jay takes you off the beaten track! Snorkel with Jay as he takes you to an area that only a few others get to explore. This trip is snorkeling only as the bait ball moves around quick and you will be too slow with a SCUBA tank.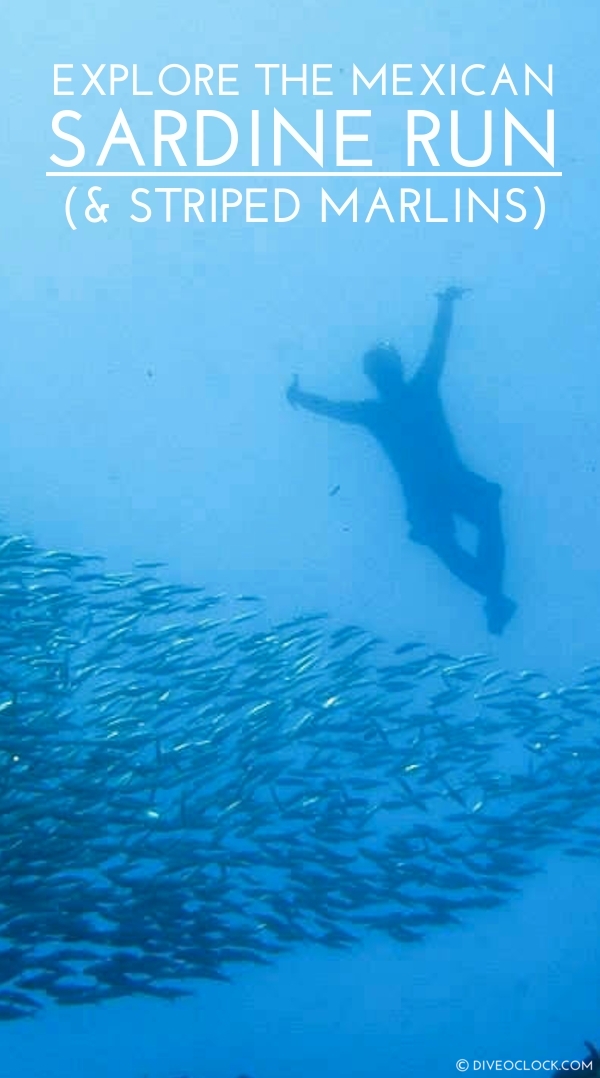 Sardine Run Trip Details
The day trip takes about 6 hours and includes:
Snorkeling equipment
Dive tanks and weights for SCUBA diving
Ceviche and burritos lunch
Refreshments
Licensed boat with certified captain
Certified marine biologist guide
The sardine run trips are offered from October to January every year.
The price is on request and totally depends on the trip. Magdalena Bay / Bahía de Magdalena is a few hours driving by car, North of La Paz.
Simply get in touch to see when you can share the costs / boat with other participants.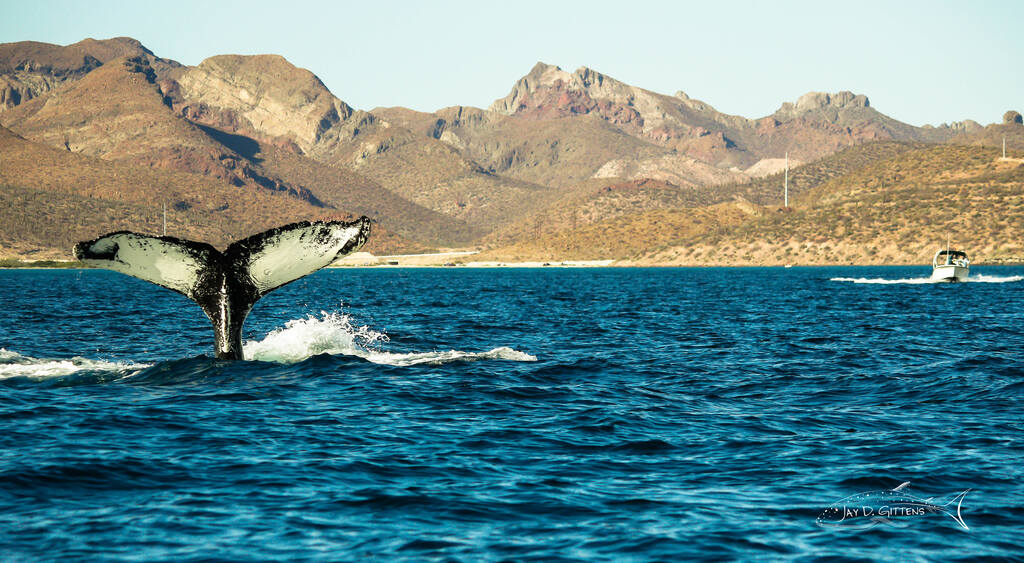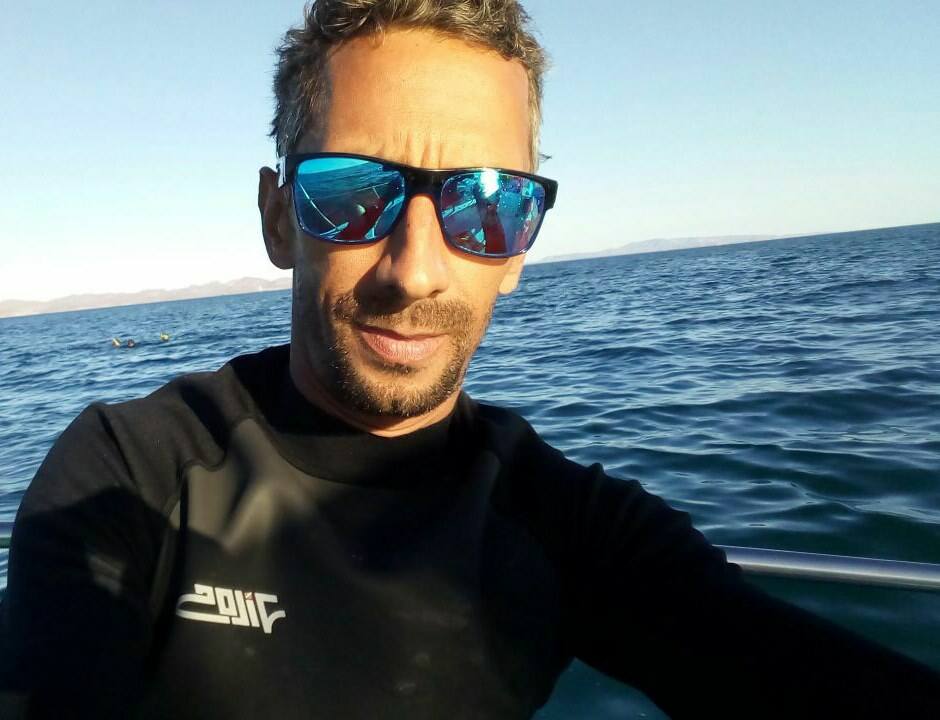 Marine Biologist Jay Gittens in La Paz
Meet marine biologist Jay Gittens
You have the opportunity to learn all about marine biology and conservation at a mind blowing location. Marine biologist Jay Gittens, a good friend of Marlies, will be leading the expedition. Since they worked together on various projects over the last few years promoting epic trips to the Baja California followed naturally.
Jay is born and raised in the UK, he has been living in Mexico since 2010. He is a marine biologist, MSc, and the founder & Project director of Whale Shark Diaries, dedicated to the protection of whale sharks through research, awareness and education. In the region he is well known for his marine conservation actions through various projects.
Jay conducts volunteer programs and internship with his organization Whale Shark Diaries. He has been teaching and guiding people about the important marine conservation work in the Baja California for years. Since 2016 he also organizes eco-tourism adventures around La Paz.
Jay is also a PADI dive instructor and owner of a dive center in La Paz.
If you need any help don't hesitate to contact us at travel@diveoclock.com or call via Skype: Dive O'Clock - Marlies (time zone in profile).