Monte Cristi - Off the Beaten Track Diving (Dominican Republic)
Hidden close to the border of Haiti, along the North coast of the Dominican Republic, you will find a town without resorts, souvenirs or banana boats... Culture, nature and lots of history you can get - especially below the surface. From countless ship wrecks to endless coral banks, Monte Cristi has it all!
Before you start getting all excited let me share an important note: It is remote! You can drive here by car over a smooth highway but do not expect a decompression chamber, rental gear fit to your needs or various operators to choose from. As long as you are OK with that - continue reading!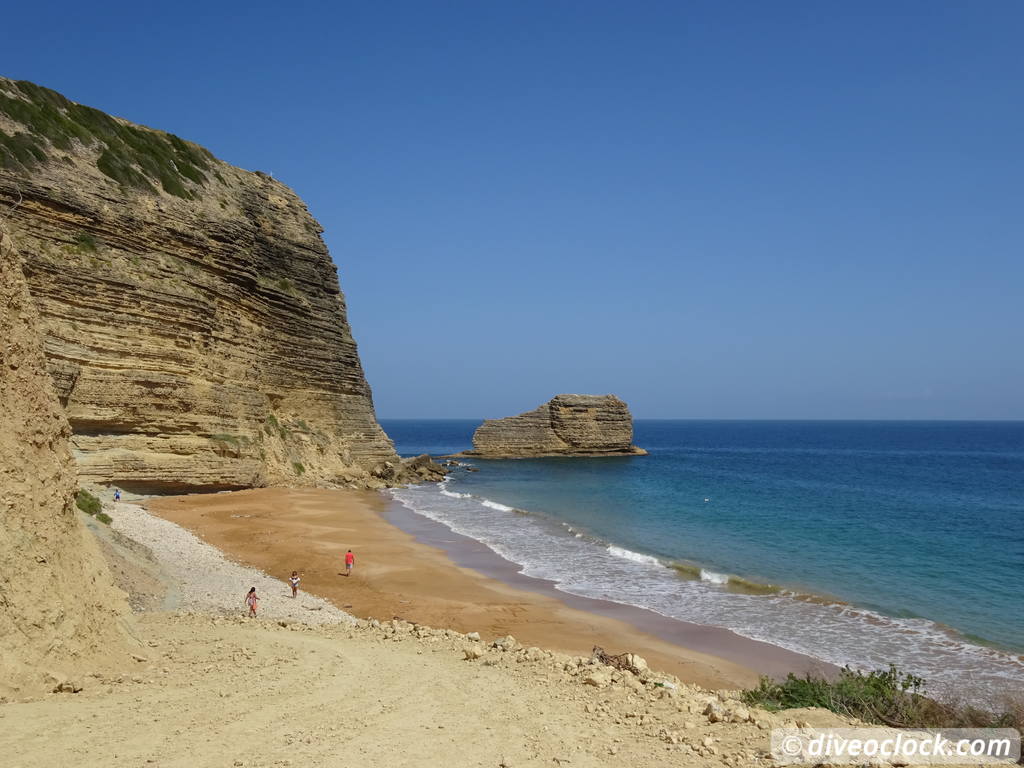 El Morro de Montecristi
After asking around at dive centers and dive guides in other parts of the country, the Monte Cristi area seemed like a hidden gem regarding diving. Some dive centers from the Puerto Plata and
Sosua
area offer to organize a trip, which is overnight and costs hundreds of US dollars (like a small holiday) per person. As those trips are a pretty scheduled go and return, sleeping in a mid-range to high-end accommodation and you are paying this for your guide as well I thought it would be cheaper, more adventurous and more relaxed to do it myself.
There is one dive center I found online as well as when driving around town: Galleon Divers, with only a non-commercial Facebook page. As my Spanish is not fluent (not at all) I asked basic information through Facebook and got a phone number for WhatsApp... Basically without knowing anything from this company - apart from the price which is $85 per person for two dives (minimum 2 divers) - we rented the cheapest car around and booked a budget hotel in Monte Cristi.
When we showed up at the diving center, which was their logo on a fence, it was closed . This did not give the best comfort for diving with them, as you can probably imagine. Luckily there was someone around explaining they were out by boat, of course. We wanted to dive the next day but in the evening they told us there was a problem with the compressor, no diving in the morning.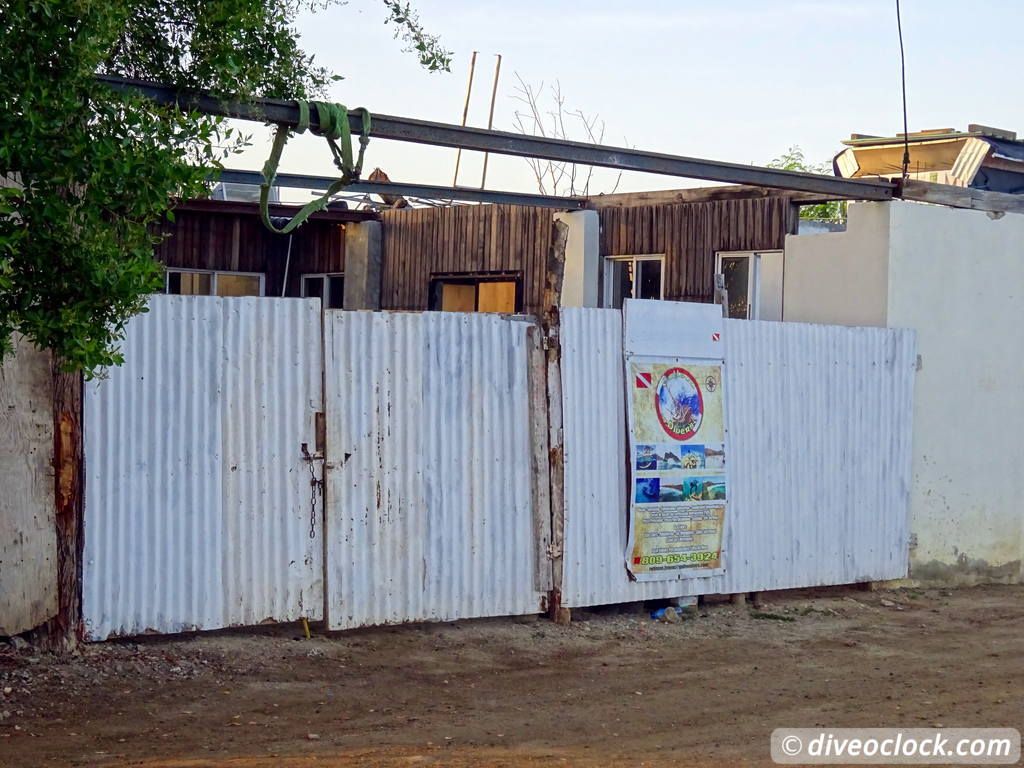 Diving center of Galleon Divers, Monte Cristi
The next morning we showed up at the dive center to meet the owner / CMAS dive instructor and see the boat / dive equipment (if it is that remote it has to be very reliable!) The compressor would be fixed later that day so we could go out the next day on a private trip as there was nobody else around for SCUBA diving. Two new-looking boats with 225 PK engines were shining in the water, quite different from all the other small fishermen boats around.
Regarding dive sites the area around Los Cayos Siete Hermanos / the Seven Brother Islands was mentioned as the best around. At the moment the visibility is really bad around there due to river flow, although they took two full boats with snorkelers there the day our trip was cancelled... Laying at least 30 minutes by boat from the shore that sounded very strange, but OK.
We followed the advice from the owner and decided to explore the Coral Banks which basically runs from Monte Cristi to
Punta Rucia
(+40 KM / +25 miles). Coral banks are like a big ripple on the sandy bottom where a reef has formed, a submerged bank of coral surrounded by deeper flat areas. You can dive every day in a new spot along the coral banks and still not see the whole dive area in one year...
Country
Dominican Republic
Dive area name
Monte Cristi National Park
Dive center
Galleon Divers (Facebook page only)
Famous for
Hundreds of ship wrecks and coral banks
Price
Guided 2-tank trip to the Coral Banks: $170,- (for 2 people or pay for two) including equipment, no dive computer.
Hotel recommendation
Hotel El Cayito Beach Resort Montecristi Walking distance to the dive center, at the waterfront!
Hotel Santa Clara (Airbnb) (small but comfortable budget option in town)
New to Airbnb? With this link you get FREE travel credit/discount on your first booking!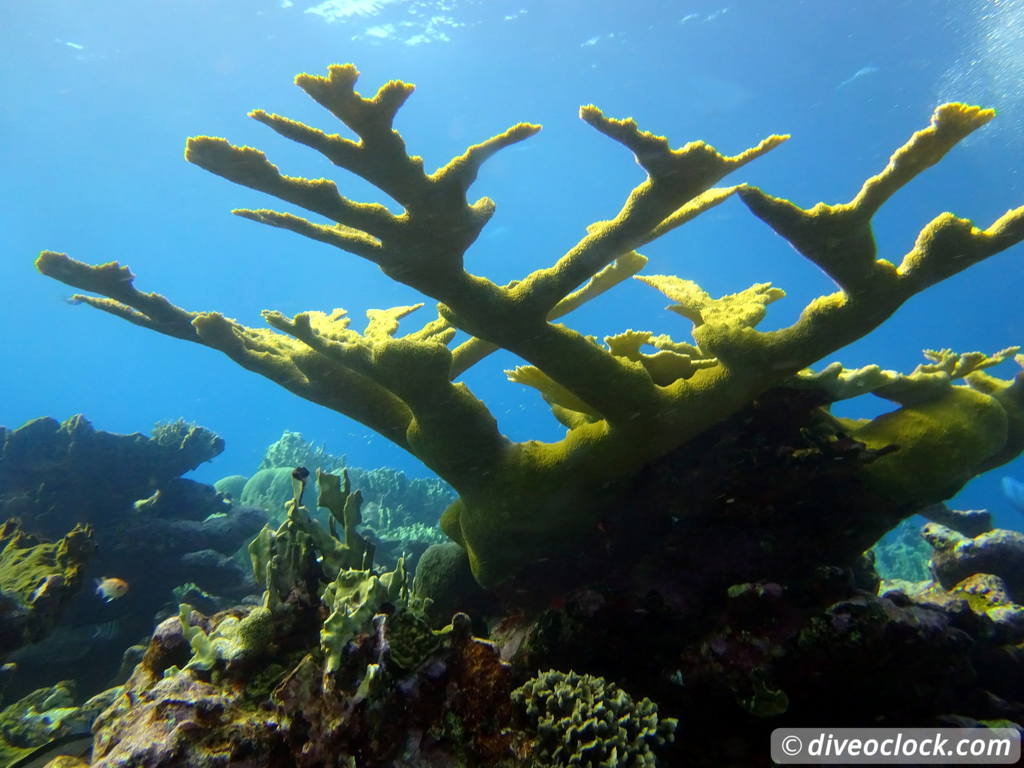 Elkhorn coral (Acropora Palmata) formation in Monte Cristi.
Diving the Coral Banks of Monte Cristi
As the wind changes pretty constant along the North coast of the Dominican Republic there is a window of no/less wind - flat water around 11:00 AM. We were at the dive shop at 7 AM and left within one hour - of course being too early for the window (there was a snorkeling trip scheduled in the afternoon). They took us through a mangrove forest on our way over to the outer reef, it was beautiful to see the trees in the morning sun. For quite a long time the water was shallow and flat but as soon as we came closer to the outer reef the waves picked up and the ride became bumpy.
Although we were diving in a National Park the area has been over-fished, as many other areas in the Dominican Republic (Haiti is supposed to be even worse). One of the reasons there are no mooring lines/buoys on the coral banks is because of the fishermen. It makes no sense to point out the spots with more/bigger fish to the fishermen. Galleon Divers decided to anchor in between the banks instead of picking us up wherever we ended our dive. There was no current but there was a pretty strong surge during the whole dive.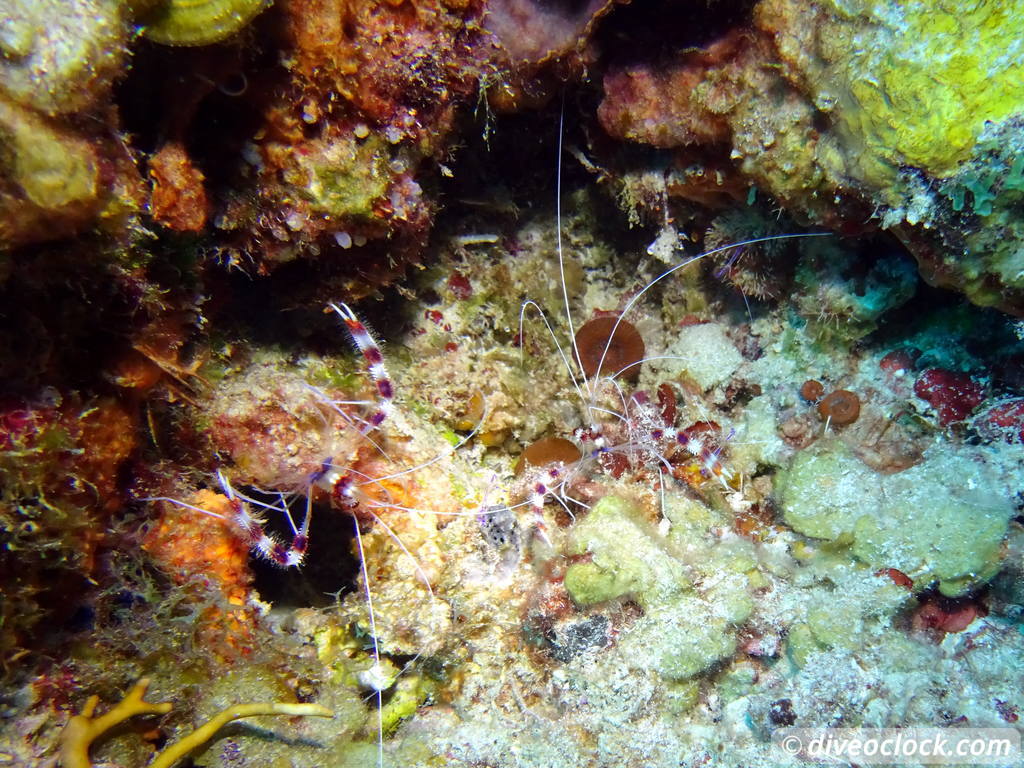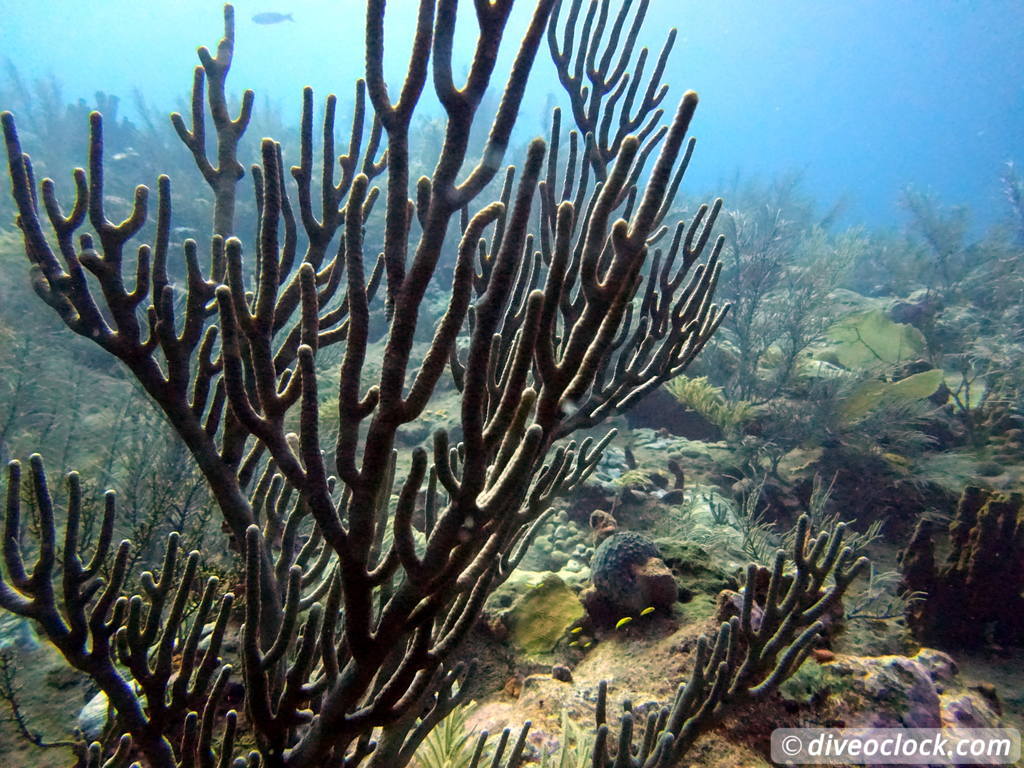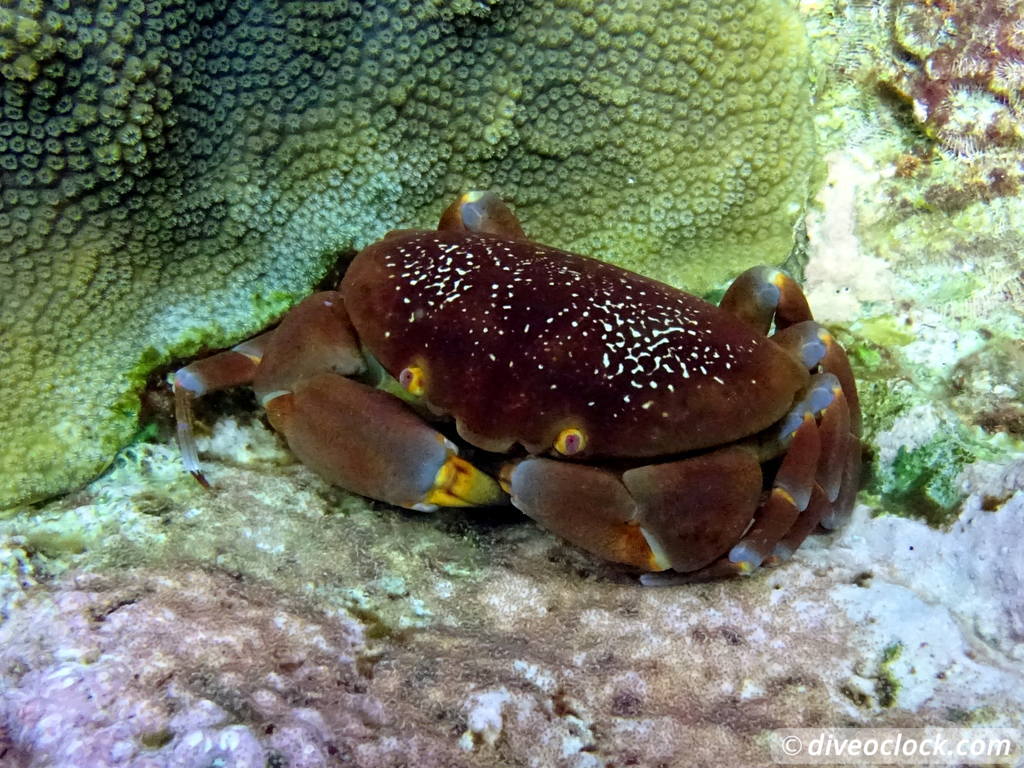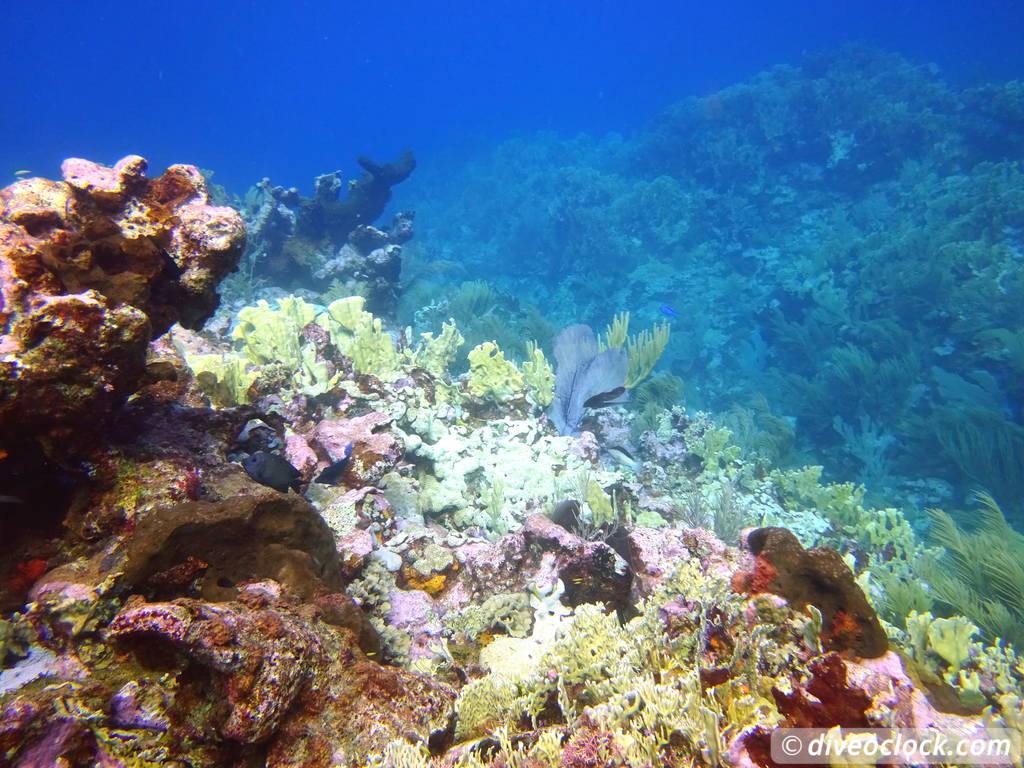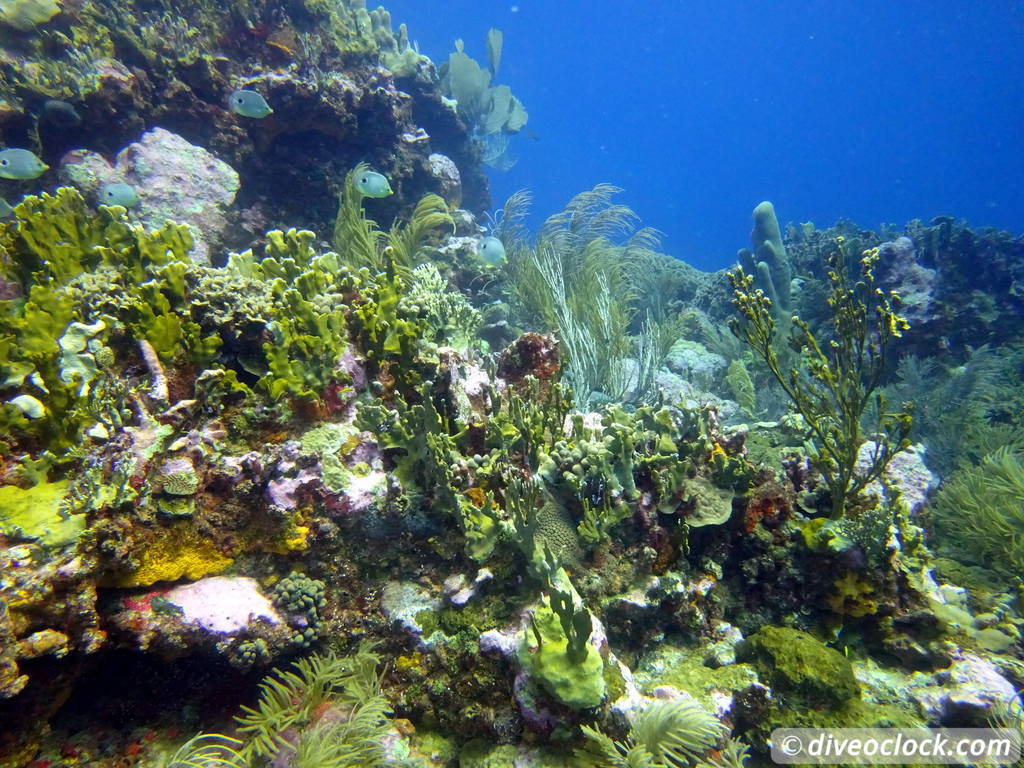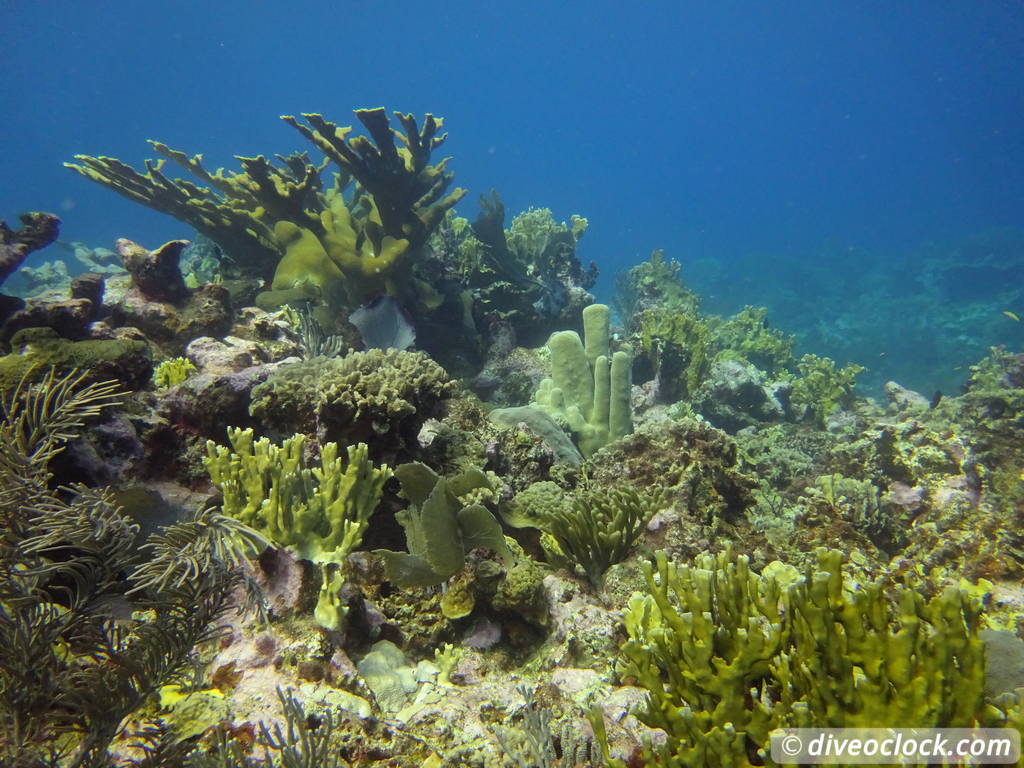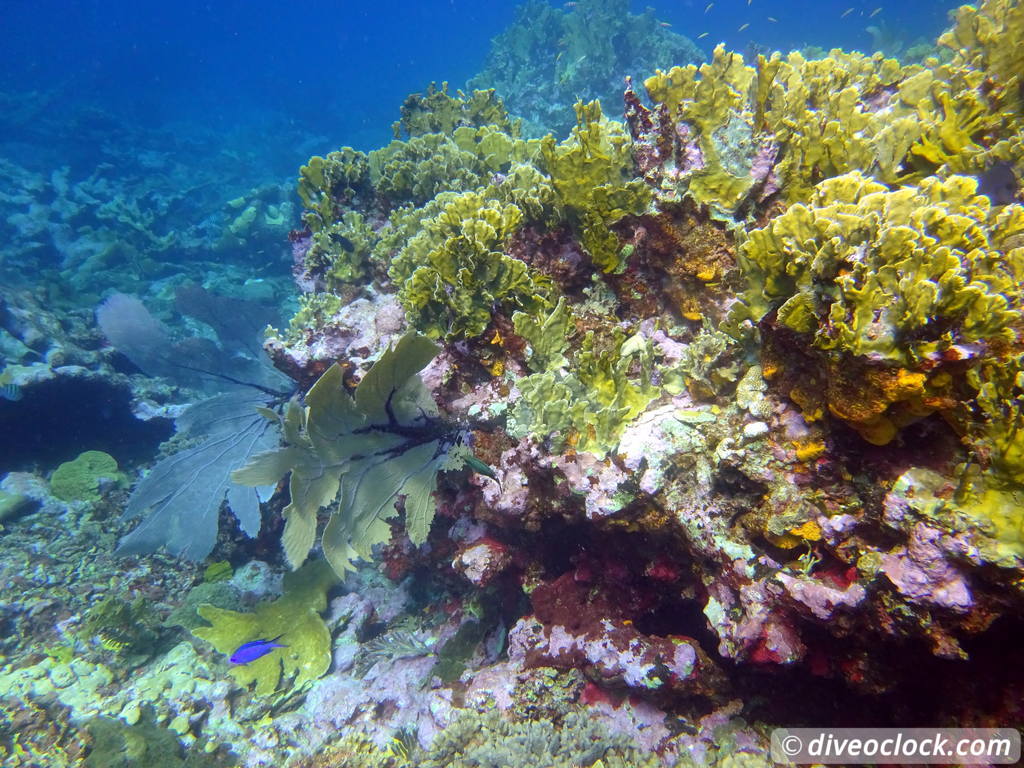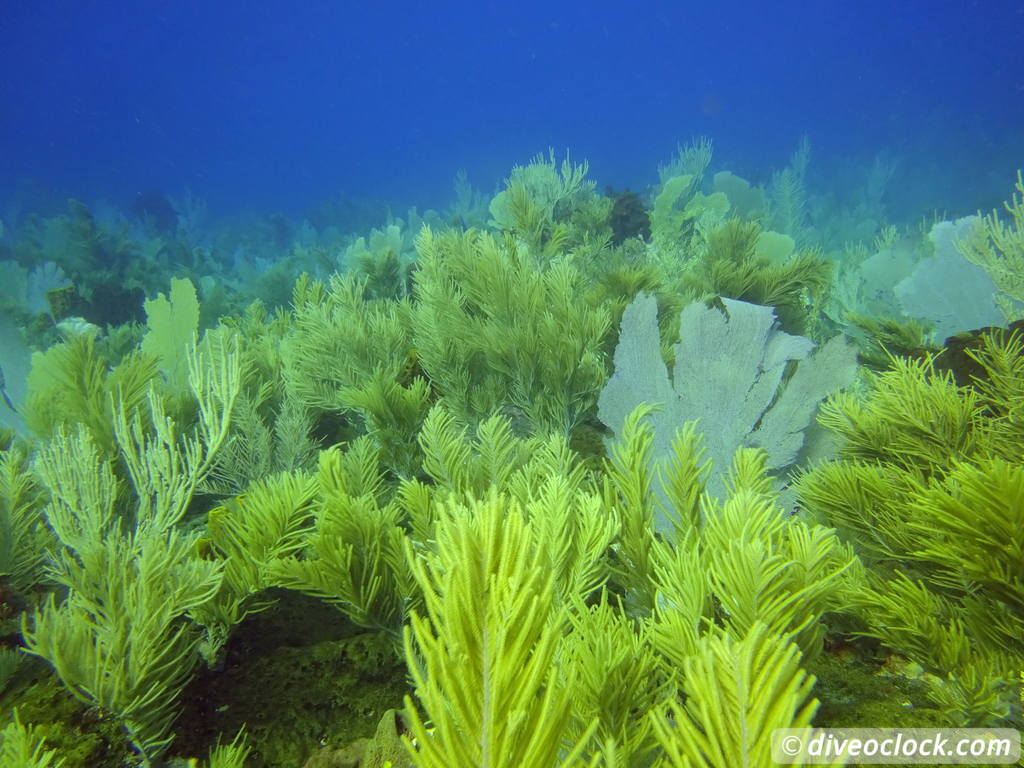 SCUBA diving at the Coral Banks of Monte Cristi, Dominican Republic.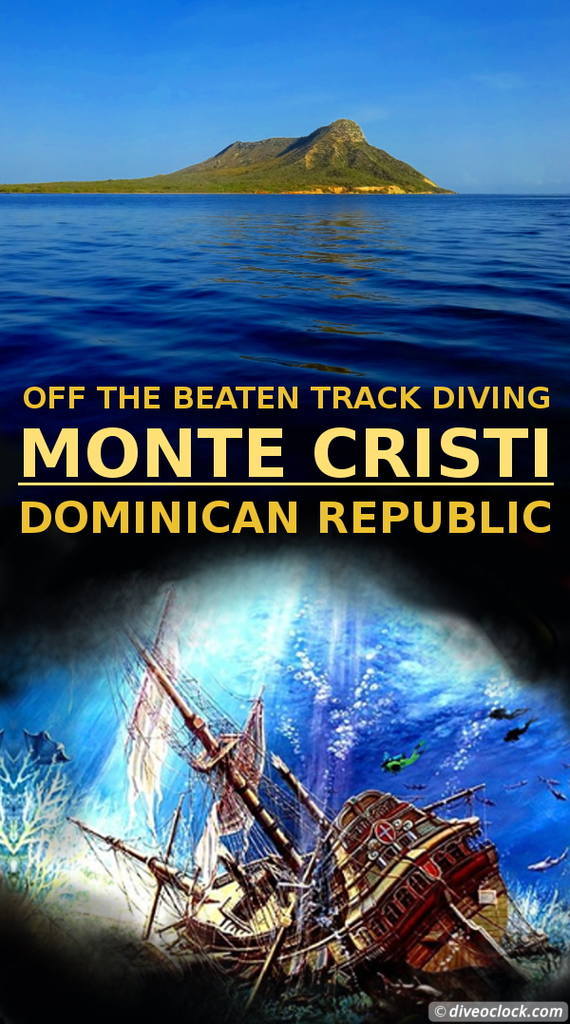 The coral banks do have their name for a good reason: Full of coral life! Hard corals, soft corals and countless plumes and coral fans were waving back and forth in the surge. The seascape was beautiful but empty regarding fish - such a shame.
The second dive, called Yellow Snapper, had indeed many Yellow Snappers swimming around and more fish in general. It is so nice to see some action on the reef, some fish shoaling around and parrot fish eating algae off the rocks. Overall the quantity and diversity of fish was low, even little crabs and shrimps were hard to find, no nudibranch or such. We did see a small barracuda in the blue, that was a really nice surprise.
Monte Cristi archaeology treasures underwater
Monte Cristi is a top spot for archaeological finds, with over 400 wrecks, canons and treasures yet to be discovered. If you have been reading parts of this blog you know I always prefer coral reefs over wrecks and caves but maybe it was the wrong decision here. If you are looking for an ultimate pirates of the Caribbean experience, Monte Cristi is an excellent spot!
Especially after seeing their underwater metal detector and hearing him talk full of passion about underwater archaeology I wanted to search for some historical value down below. Unfortunately there was no chance for a pirate treasure hunting wreck trip - and this is probably highly regulated as well - but who knows, maybe next time!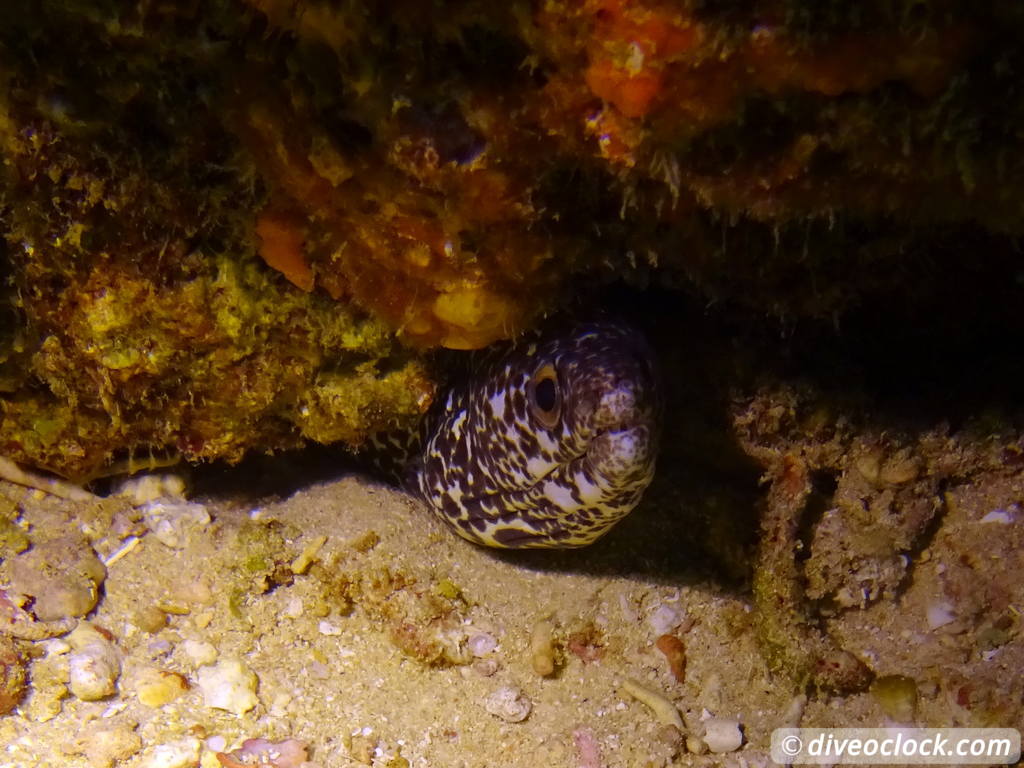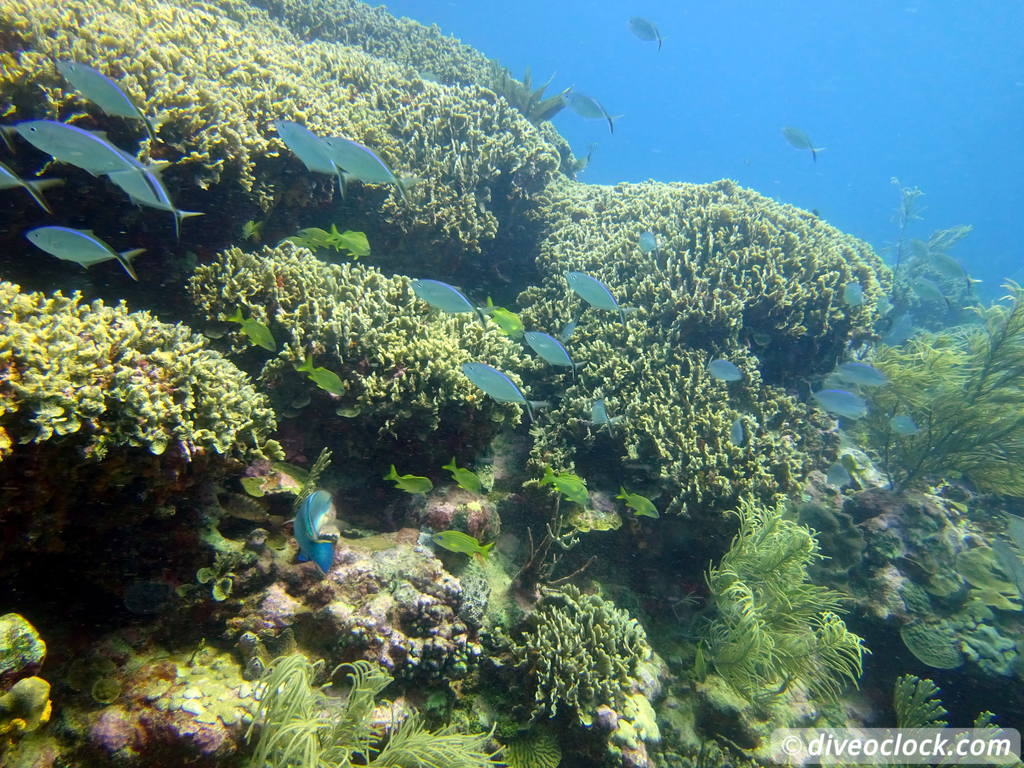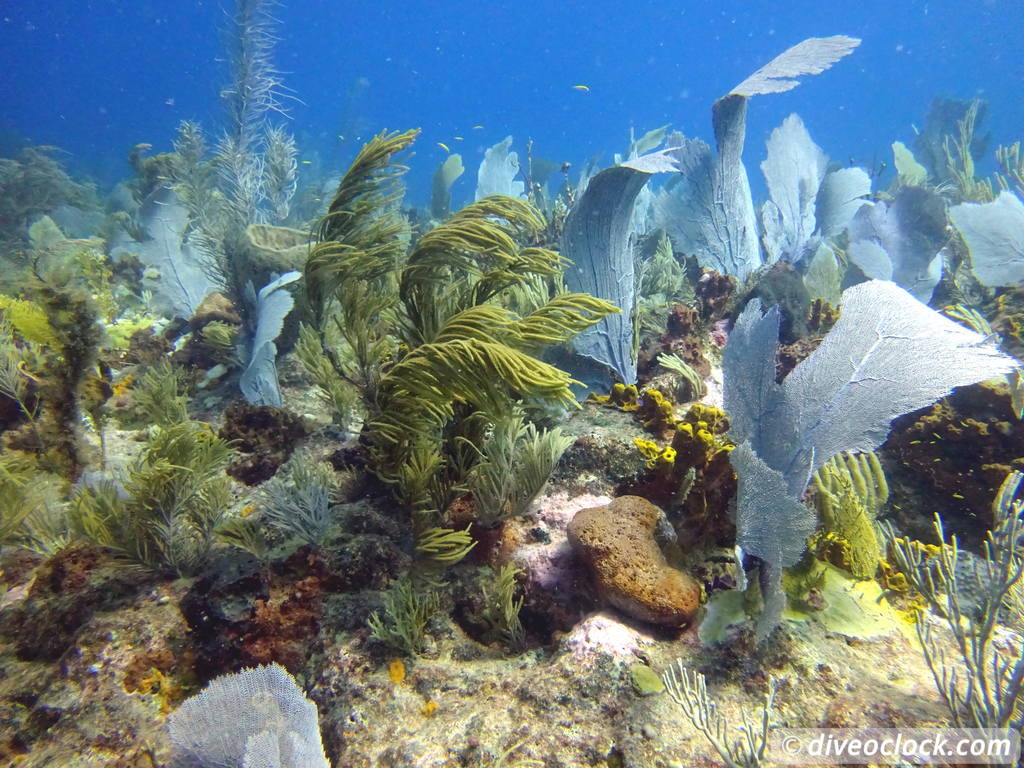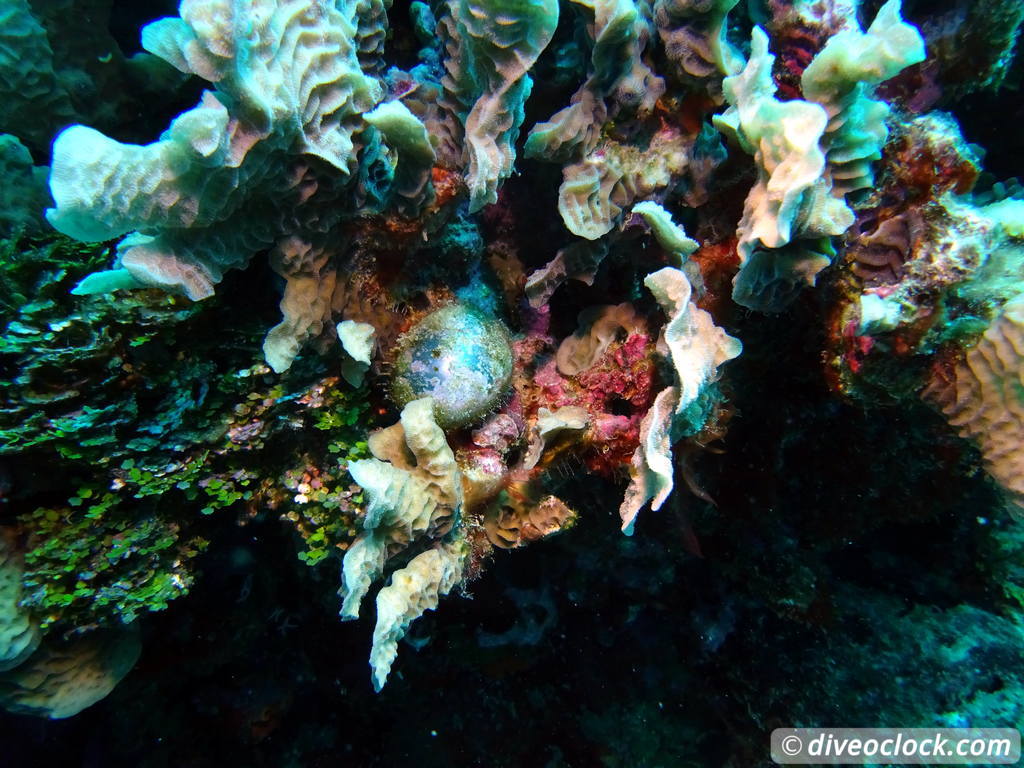 Marine life at Yellow Snapper, Monte Cristi, Dominican Republic.
Comparing dive destinations
Bottom structure
Reef structure
Pelagic
(big stuff in the blue)
Big reef
(bigger stuff on the reef)
Macro
(small stuff on the reef)
Current
(stream)
Flat bottom with bumps/big rocks/pinnacles
Hard corals
(not moving)
Sharks
Turtles
Nudibranchs
(snails/slugs)
No current
Slope (going down slowly)
Soft corals
(moving)
Rays
Eels/snakes
Sea horses and pipe fish
Small
(you can easily swim against it)
Wall
(steep but you see the bottom)
Table-/fan-shape
Trevally/Jacks/Tuna
Groupers
Scorpion/frog fish
Medium
(you can swim against it for a little while/higher air consumption)
Drop off
(steep and you can't see the bottom)
Anemones
Barracudas
Lobsters/crabs
Octopus/squid
Strong/reef hooks
(you cannot swim against it)
Blue
(no reference)
Sponges
Sardines/herrings
Puffers
Shrimps
Pumping/washing machine/OMG/hold your regulator
(superman)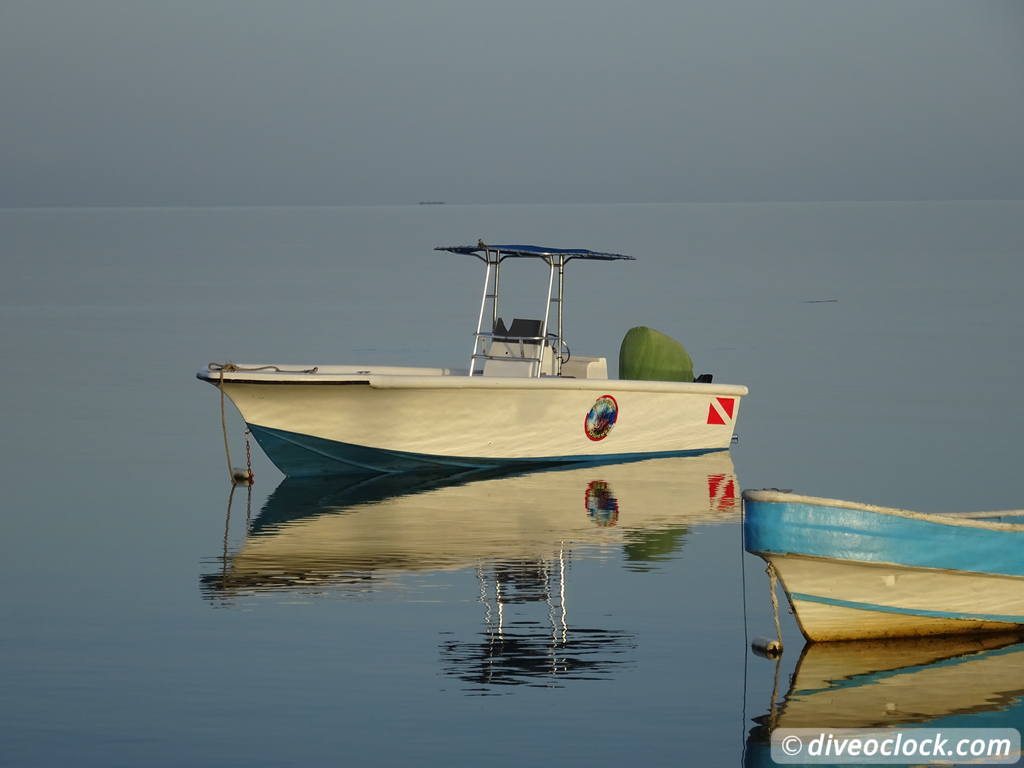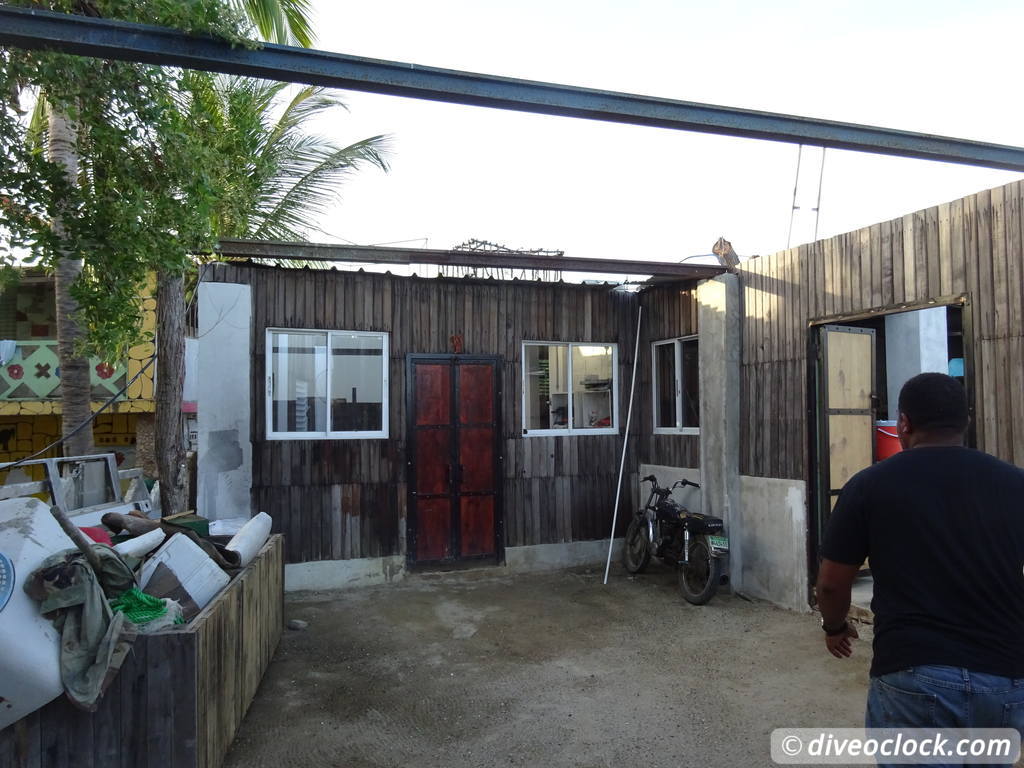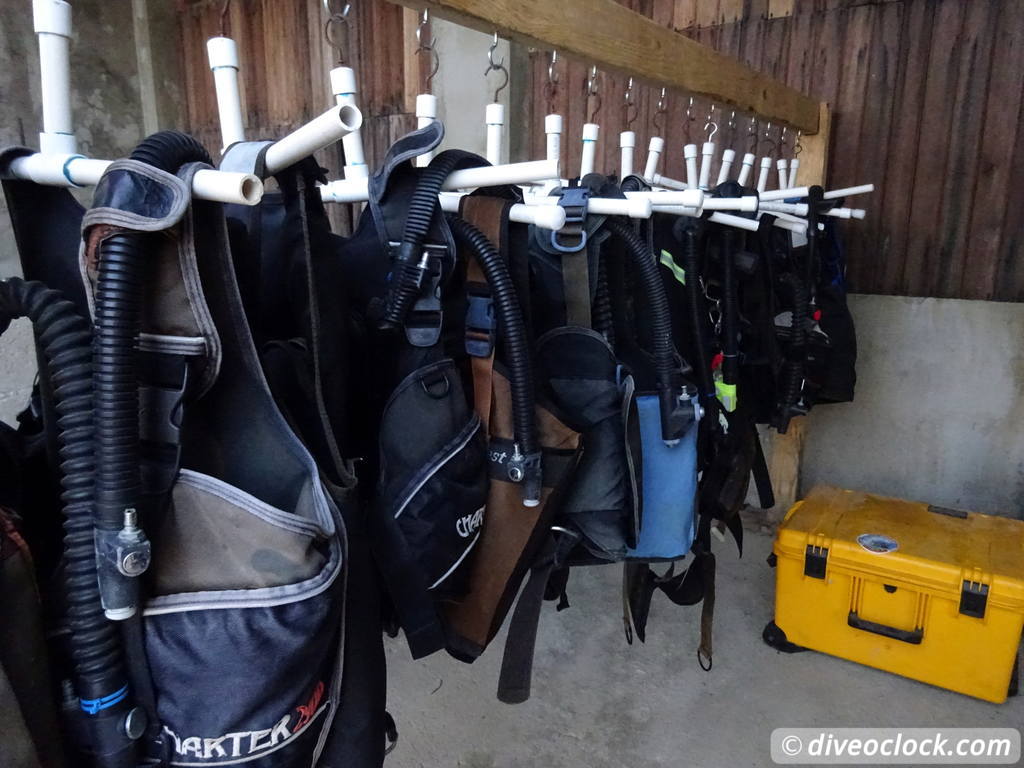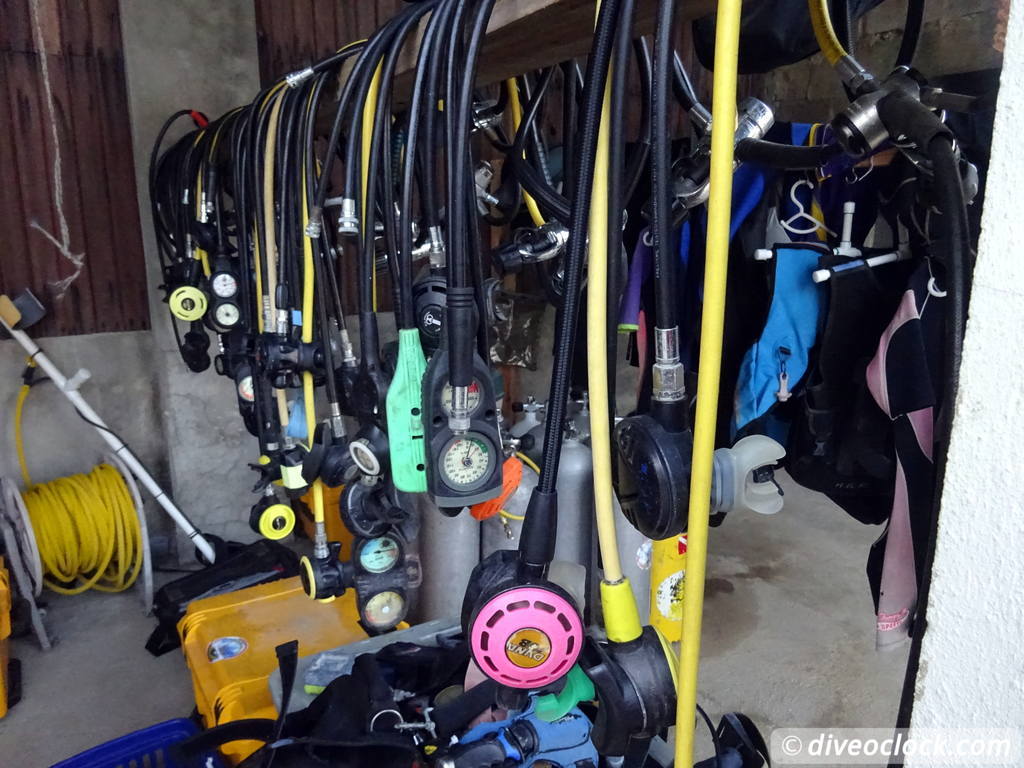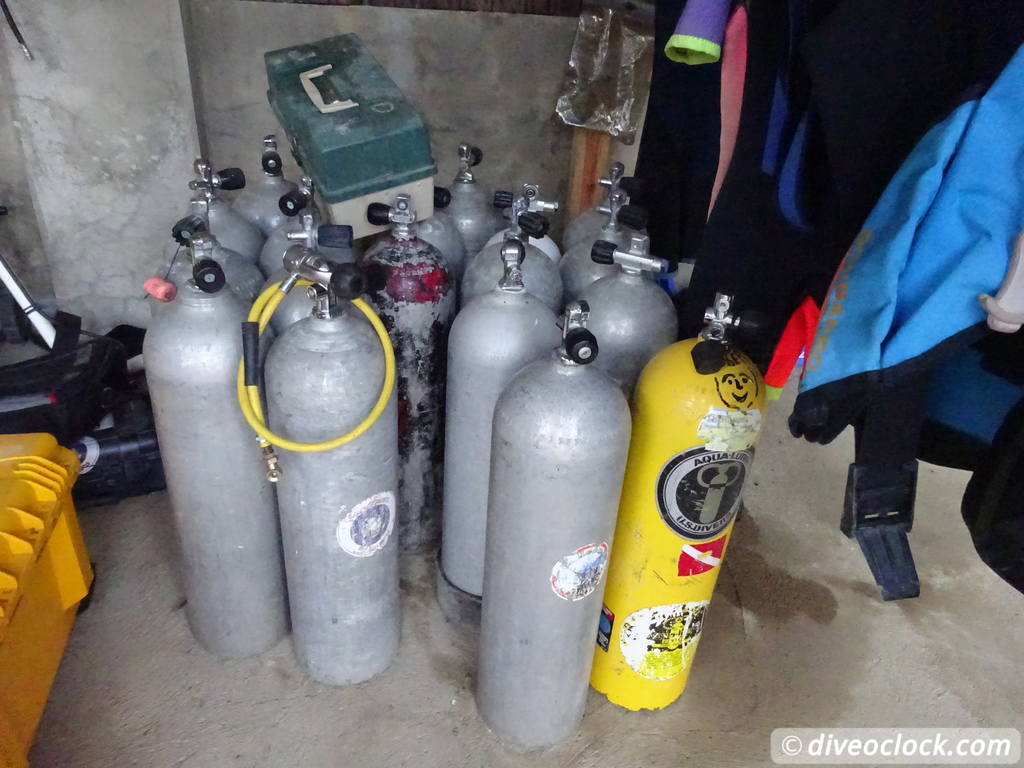 Galleon Divers in Monte Cristi, Dominican Republic.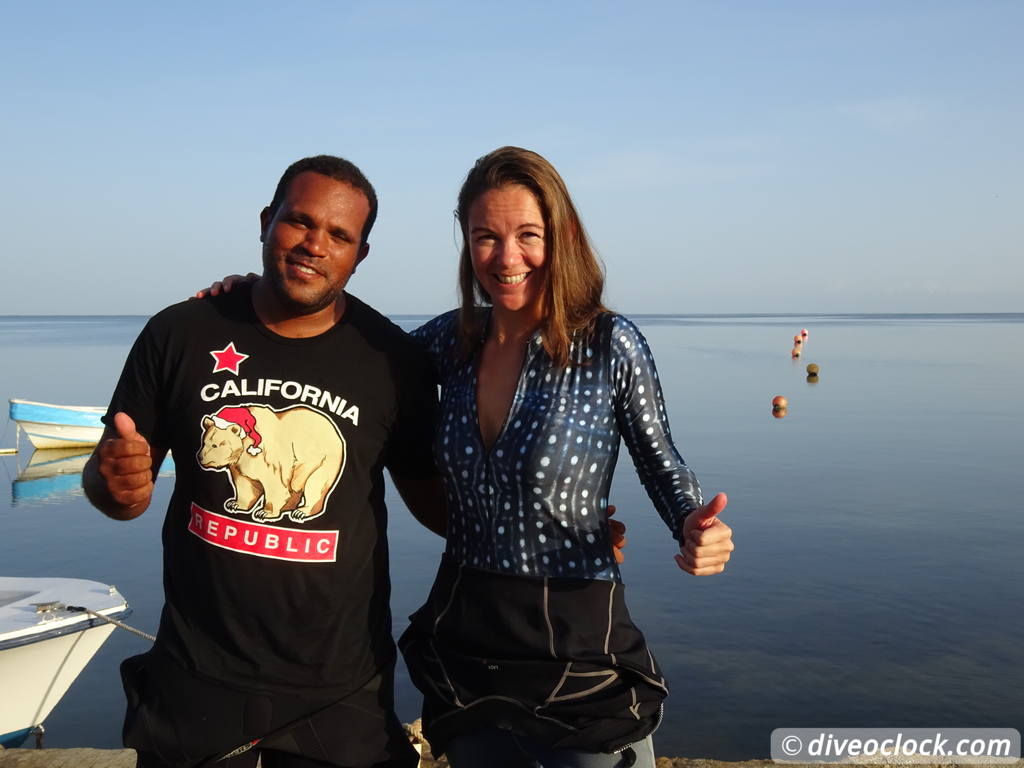 Dive O'Clock at Monte Cristi!
About the organization of Galleon Divers
Well, quite logically this pretty new dive center does not run like an oiled machine yet. As diving for archaeological findings is his passion, snorkeling and fun diving to the reef seems to be funding this (which does not have to be a bad thing). While being all friendly and helpful there is a kind of different 'customer service' around, which is sort of fine if you are an experienced diver but maybe not the best for one of your first dive trips.
The dive center is being built, at time of visit the framework was there and the walls of the lower level were standing. By the end of 2017 I am sure this place is all up and running, with the owner living above the dive center that has a front office / desk and maybe some dive flags outside. We had a great and somewhat local dive experience here, adventurous for sure!
There was oxygen on board, a navigation and communication system and the boats seemed to be in perfect condition. As the boats were out when we first visited I expected a small fishing boat and I was actually not sure about booking because of safety reasons. Luckily all worked out fine and the compressor worked again so we could go and explore this area!
If you have any questions about diving here, what to bring, getting around (car rental) or restaurant recommendations - Just send me a message!
If you like this post, hit that like button on our
Facebook page
and stay tuned for more!
Marlies Wolters
Founder of Dive O'Clock "It's dive o'clock somewhere!"

Share this page: