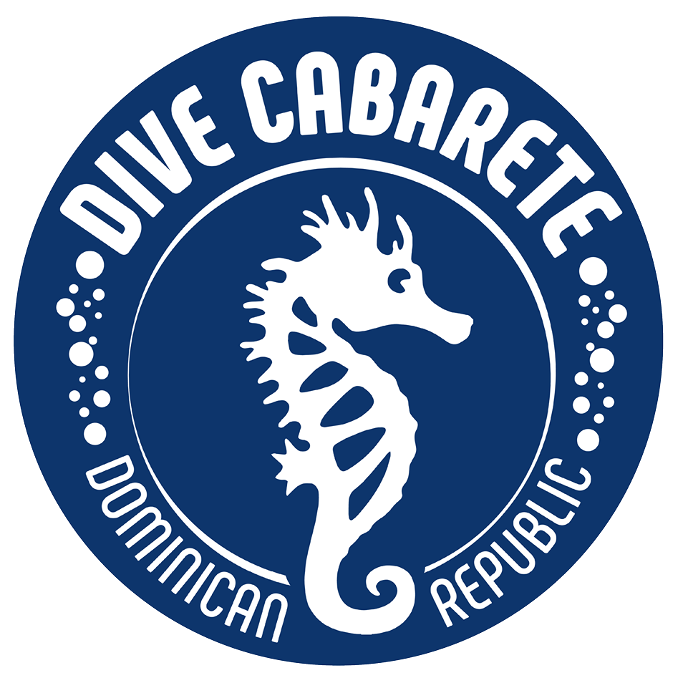 Dive Cabarete set a goal with their lovely logo!
Sosua - Searching for Magnificent Seahorses (Dominican Republic)
Along the North Coast of the Dominican Republic you can find a beautiful coral reef and even cenotes (caves) to dive in. Sosua Bay is a hidden gem regarding reef life and corals and the community is working hard to keep it that way with their coral project. Of course I had to see this with my own eyes!
Sosua is a lively beach town in the Puerto Plata province where many locals and tourists enjoy themselves in the weekend. Especially Playa Sosua, a long strip of white sand in a beautiful bay surrounded by cliffs, is very popular. There are a few dive centers located in Sosua, most of them are located along the beach road to Sosua beach (Playa Sosua, El Batey).
While most dive center offer a wide range of water sports and land based sightseeing trips, Dive Cabarete focuses only on SCUBA diving. After asking around for information about 'the best' SCUBA dive spots and organization Dive Cabarete stood out from the crowd in my opinion. Questions were answered in a way you feel like they know what they are doing, the most professional and passionate information, and the importance of conservation is high on their agenda.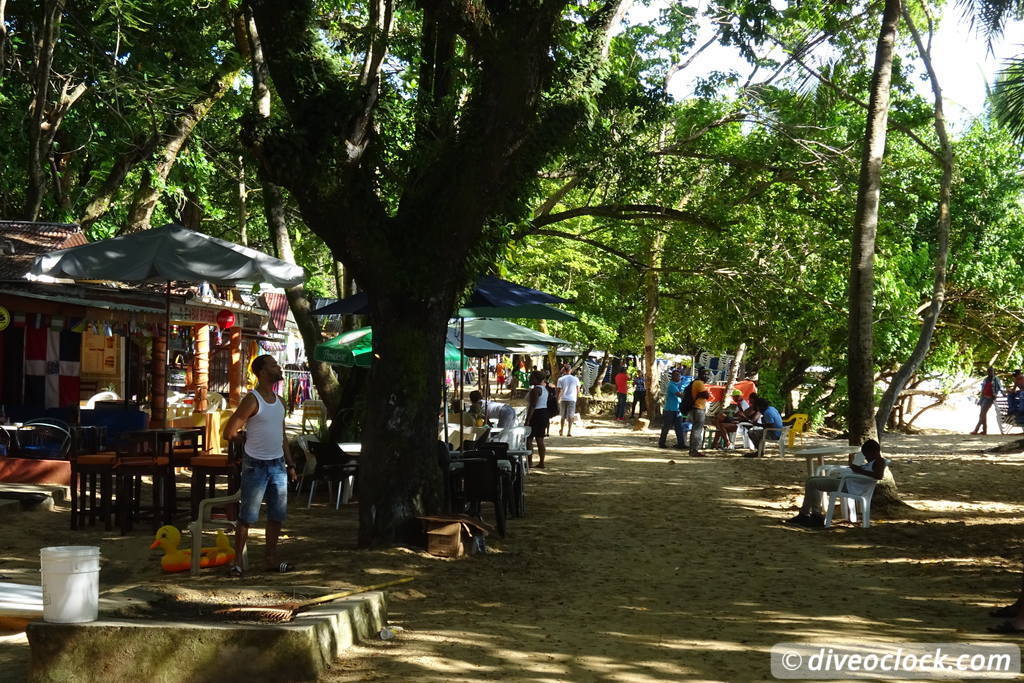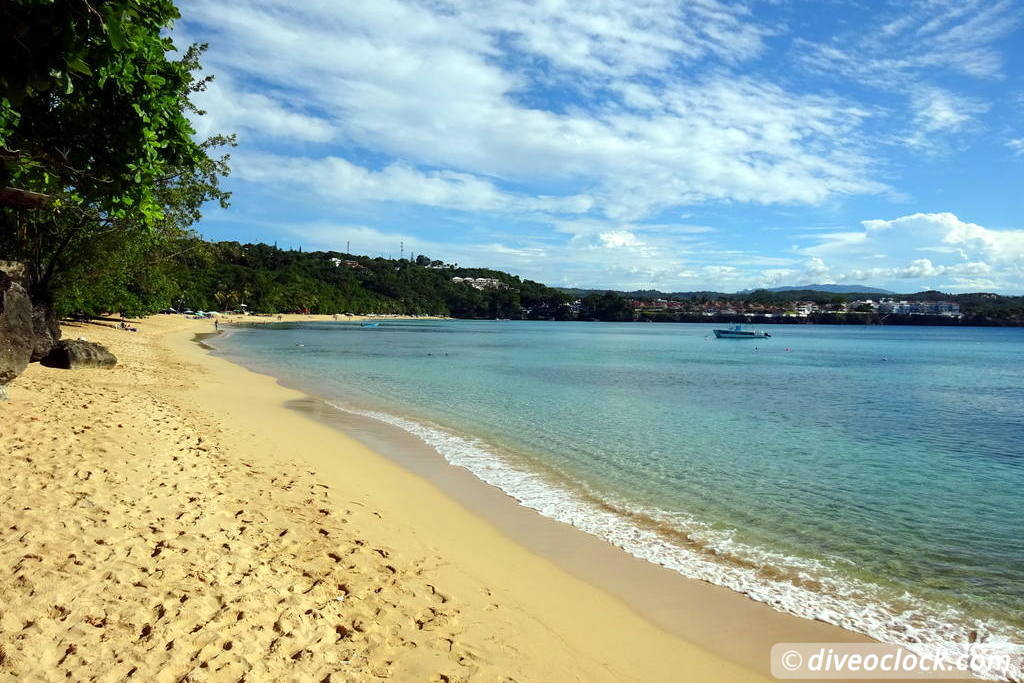 Sosua Bay at the North Coast of the Dominican Republic!
Luke, the manager of Dive Cabarete has been diving around the Dominican Republic and mentioned Sosua Bay comparable to
Bayahibe
. Of course I had to see this with my own eyes! As we were planning on going to a deep dive site: Airport Wall. As the seascape might not be as dramatic as around
Cabo Cabron
in the Samana province a wall dive is pretty unique in this part of the Caribbean.
Nelson was going to be our dive guide, a very experienced local guy with an open and enthusiastic personality eager to show us his piece of paradise. After a perfect briefing with all necessary and fun parts we walked to the waterfront on the other side of the parking lot (our equipment was already set-up and on board, perfect!)
Country
Dominican Republic
Dive area name
Sosua Bay
Dive center
Dive Cabarete
Famous for
Coral reef in the Atlantic!
Price
Guided 2-tank trip: $100,- pp (full set of dive equipment included) Discounts apply on multiple dive packages.
Hotel recommendation
Casa Marina Beach & Reef All Inclusive (All inclusive with stunning jacuzzis at the waterfront)
Apartment in Monte Vista Las Cañas (Biggest pool around with tiki pool bar)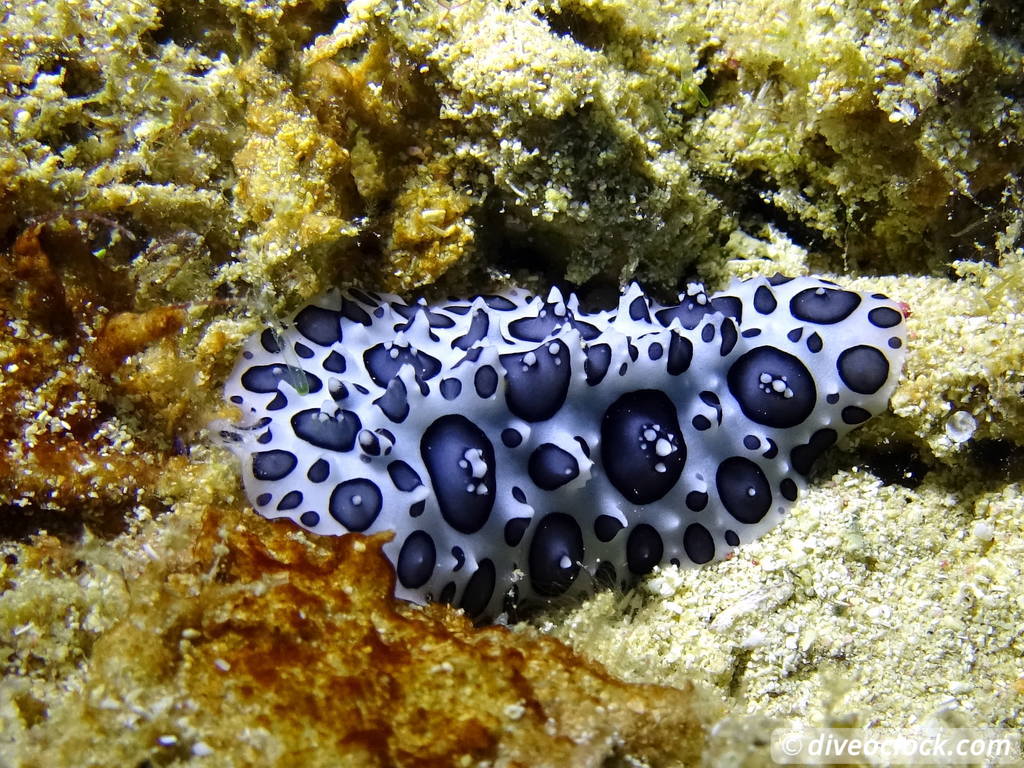 Nudibranch (Ceratophyllidia papilligera) at Airport Wall Sosua
Diving the Sosua Airport Wall
Captain Domingo was already on board waiting for us to arrive. As all the dive sites are within 15 minutes by boat there is no need for a big heavily loaded boat using lots of fuel. With their small and modified open boat you are quickly at any dive site in Sosua Bay and in between the dives you go back to the dive center.
Diving the Sosua Airport Wall is often listed as the best dive site of Sosua Bay, although conditions vary as well as opinions. What is special about this dive site it that there is a beautiful wall to dive along, up to about 26 meters.
Fishes are not abundant here due to over-fishing but the underwater scenery is really impressive and we found countless beautiful creatures, perfect for underwater photography. If you like nudibranch, we literally found dozens of Flamingo tongue snails and a stunning dotted Phyllidiidae (see photo).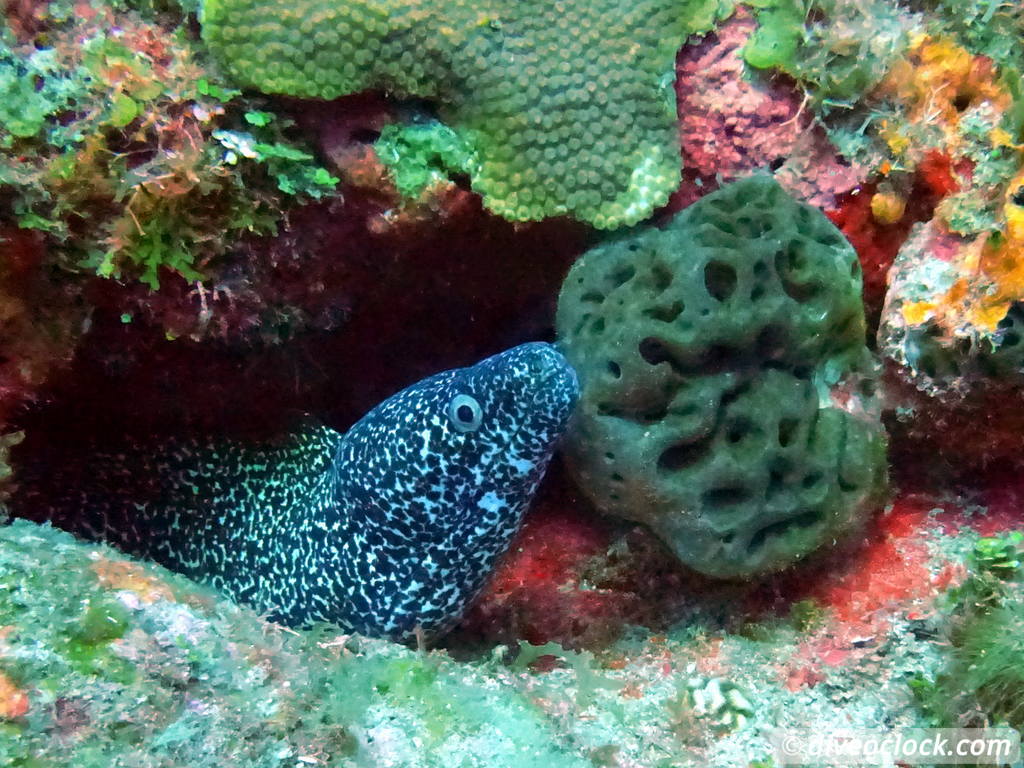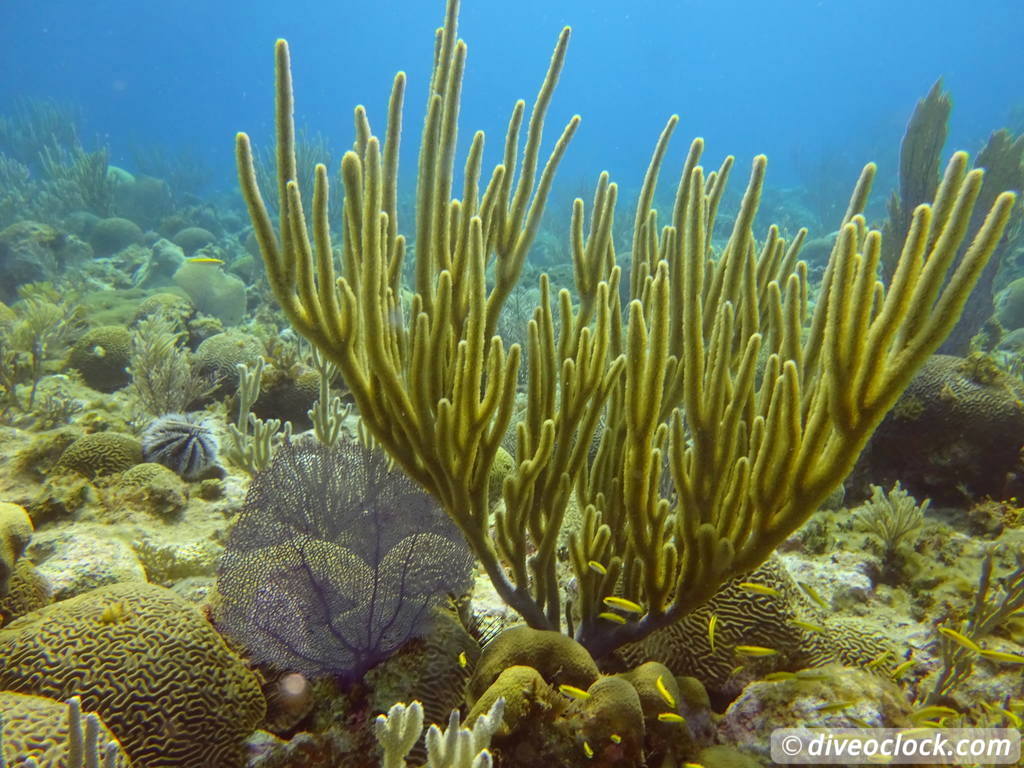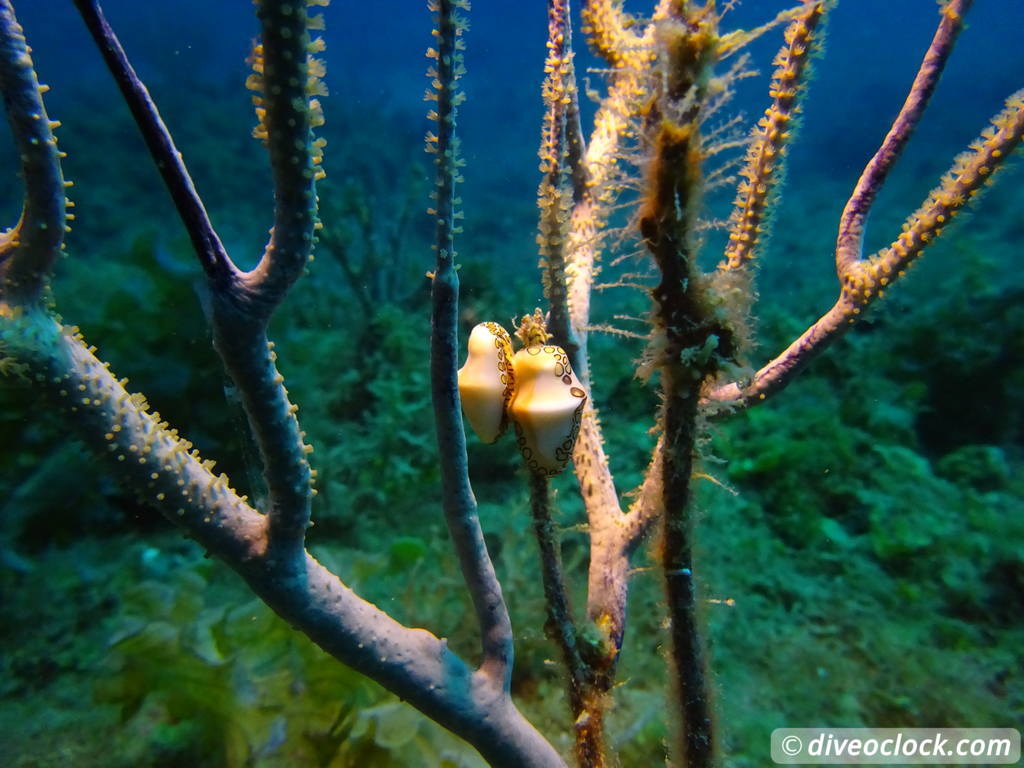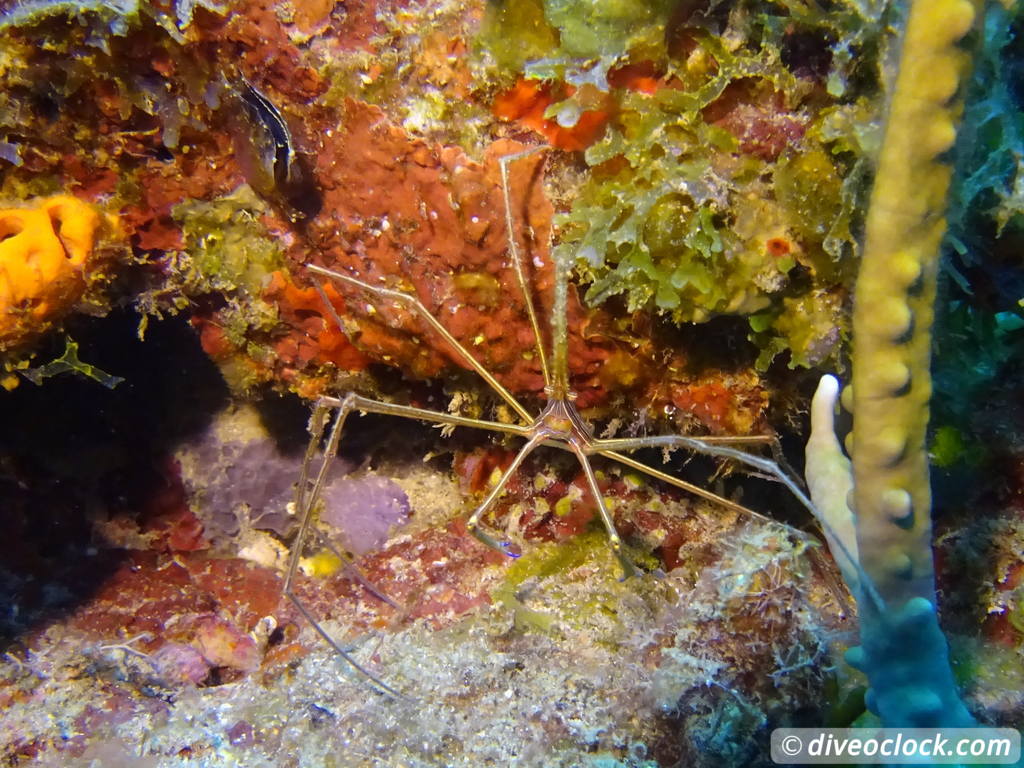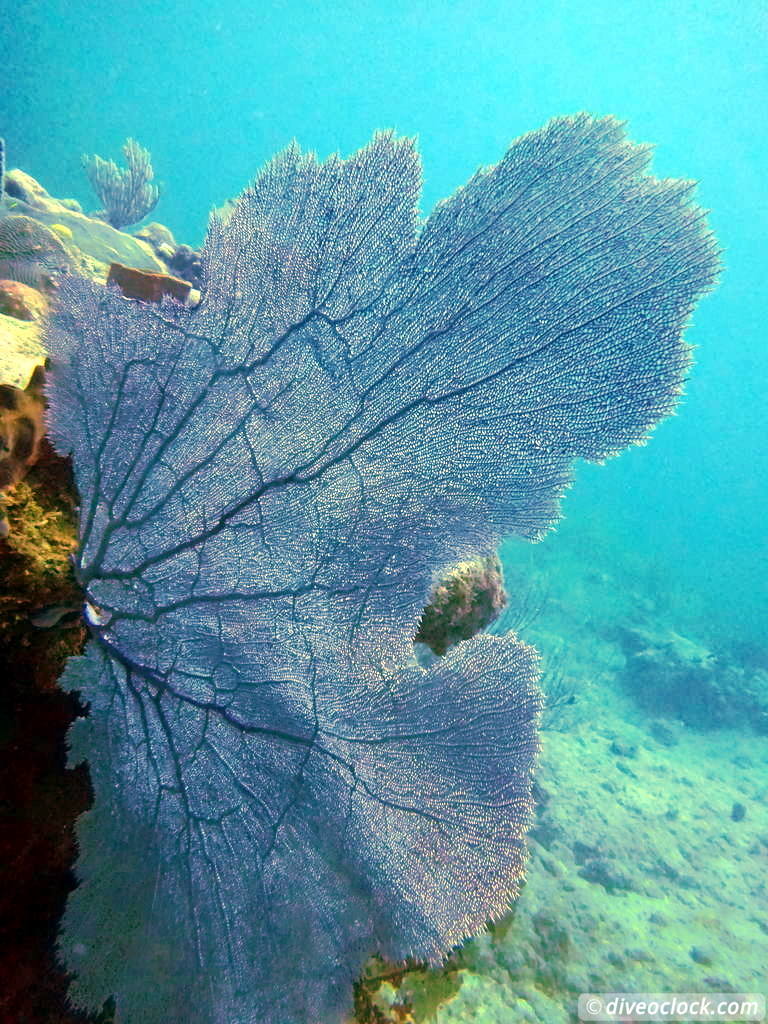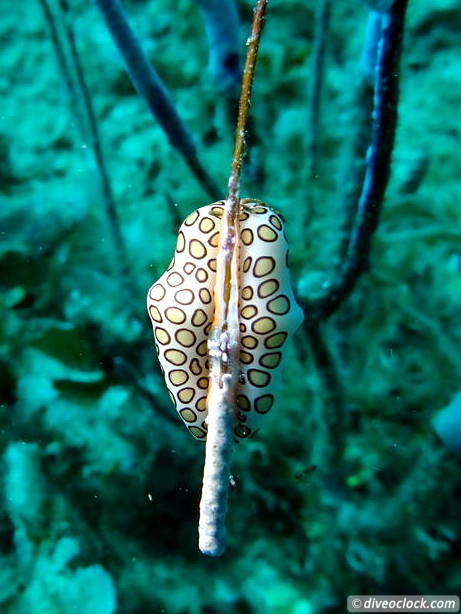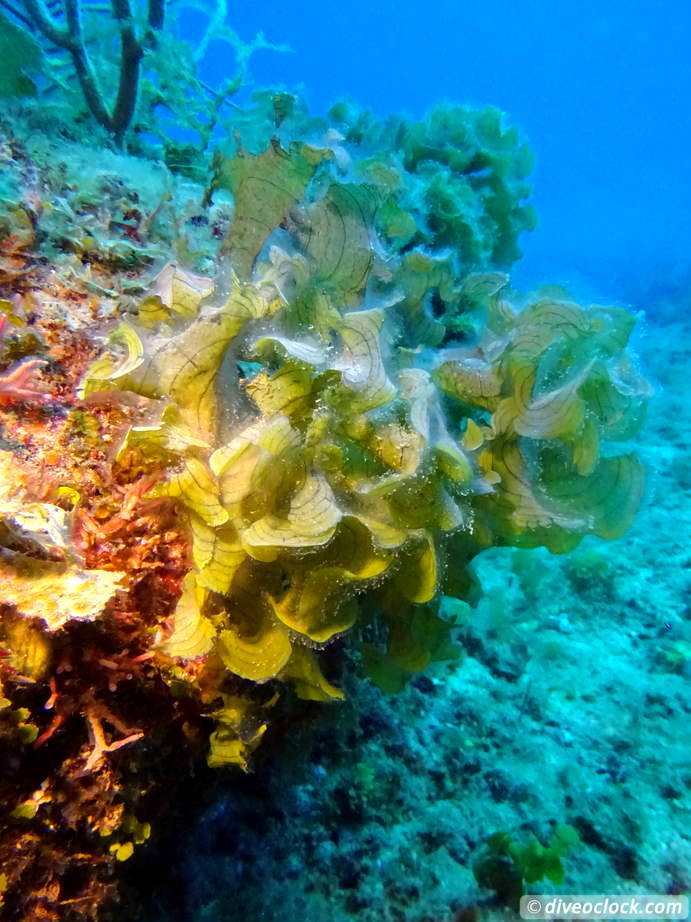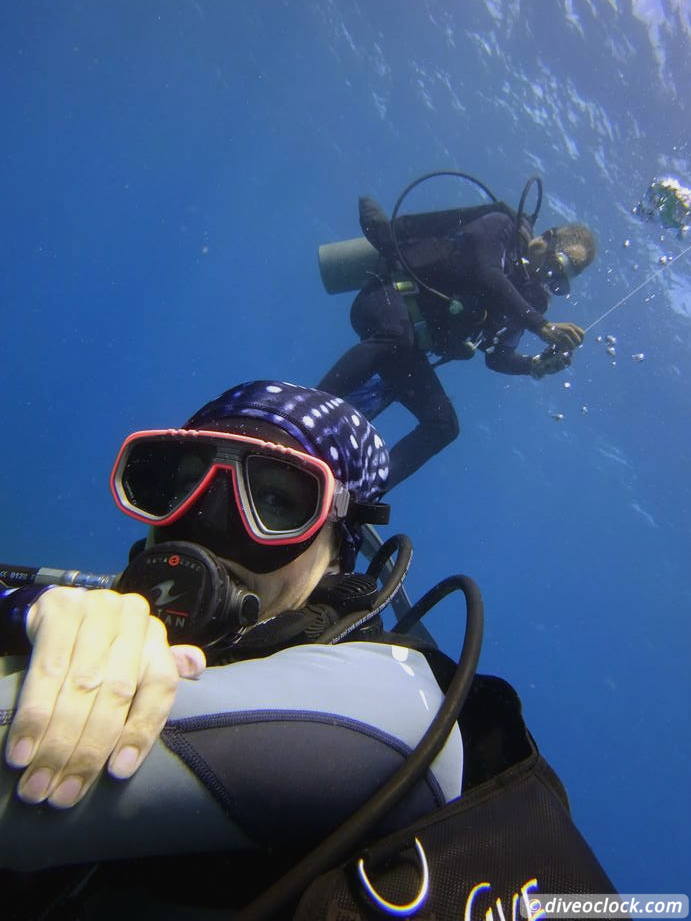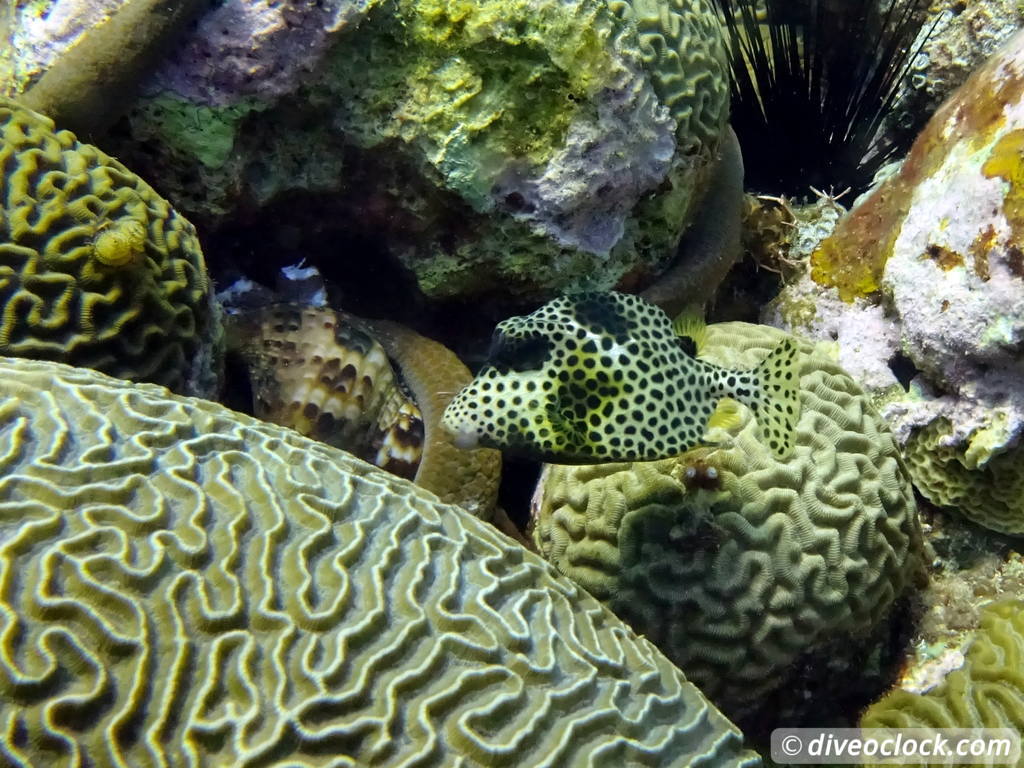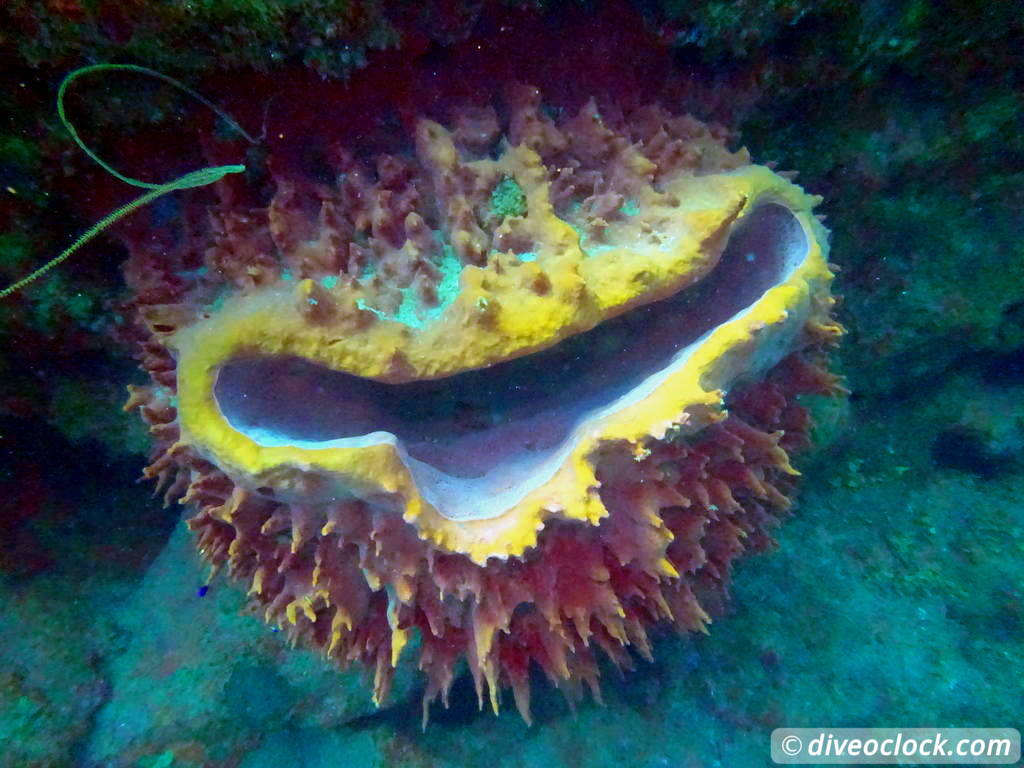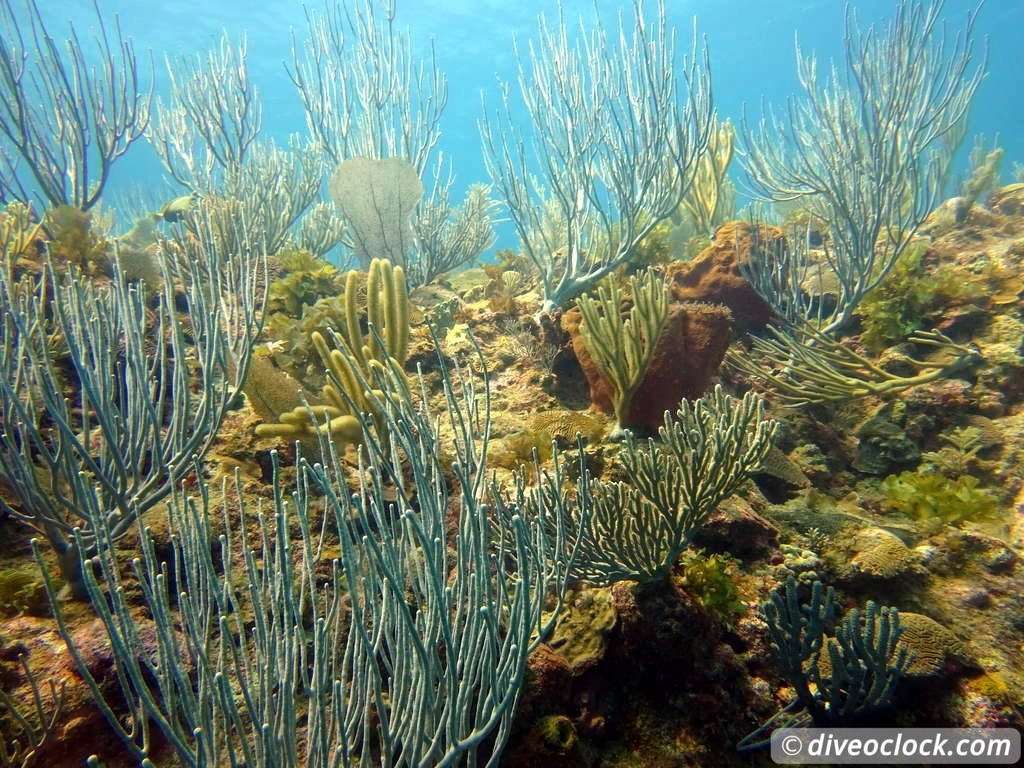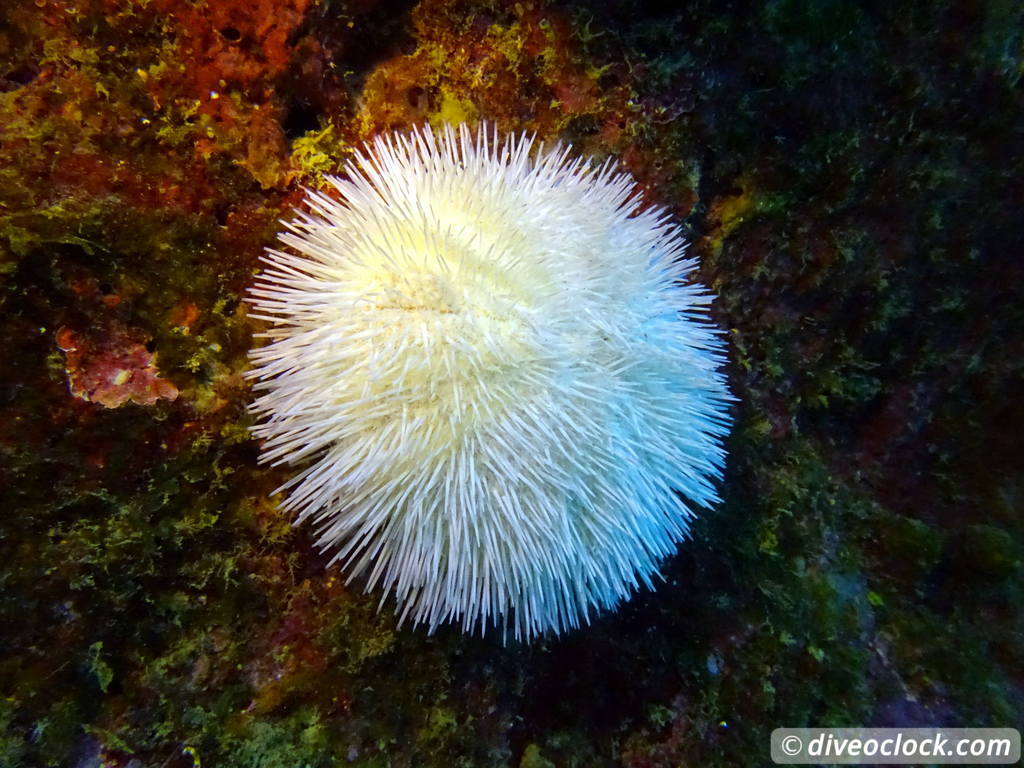 Diving Sosua Airport Wall, Dominican Republic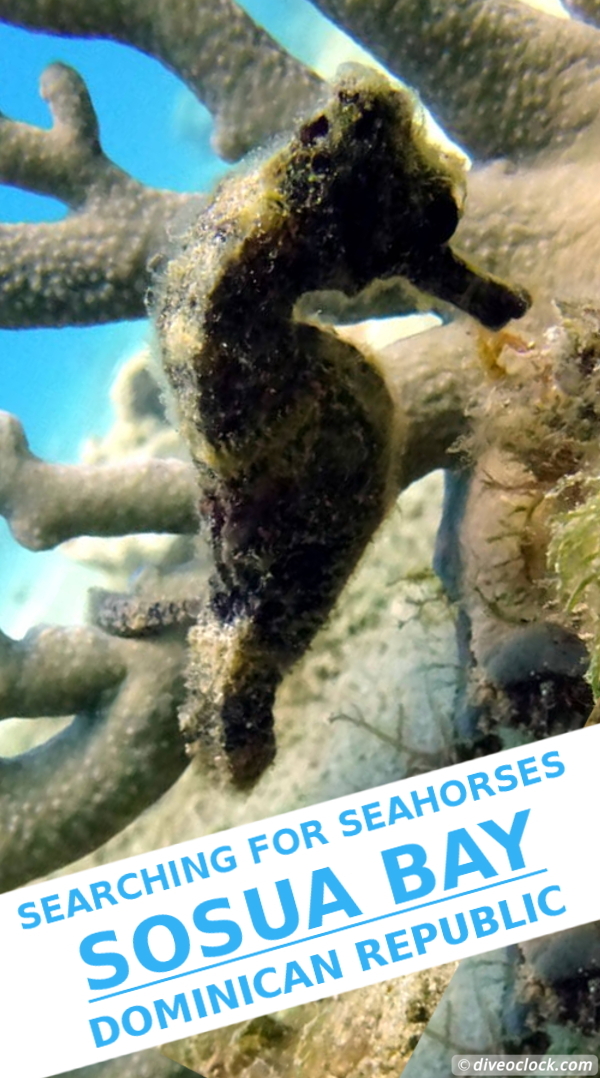 Diving the Coral Gardens of Sosua
After a relaxing surface interval at the dive center (of course looking up all new spotted creatures in my favourite book) it was time for our second dive. For the second dive we (together!) scheduled the Coral Gardens for more fish, their coral nursery project and maybe even a seahorse! While I have spend the last 9 months SCUBA diving in the Caribbean, I have not seen a single seahorse with my own eyes - so you probably understand I was looking in every corner to spot one...
While we descended on a large sandy bottom the treasure hunt started straight away, almost muck diving... Within the first minutes of our dive Nelson already found a seahorse! He has a good eye for spotting special creatures. Have a look at this cute little seahorse, they are so beautiful and elegant! Make sure to watch the
video
too!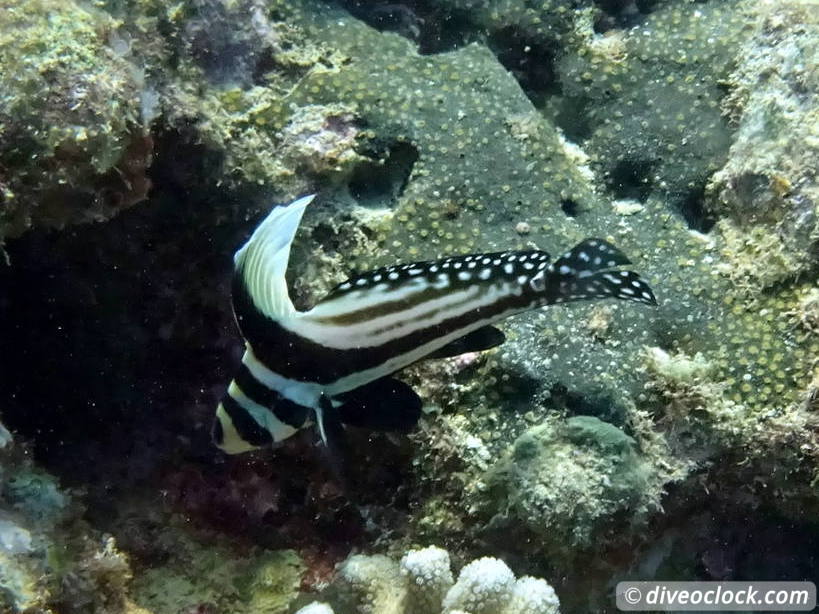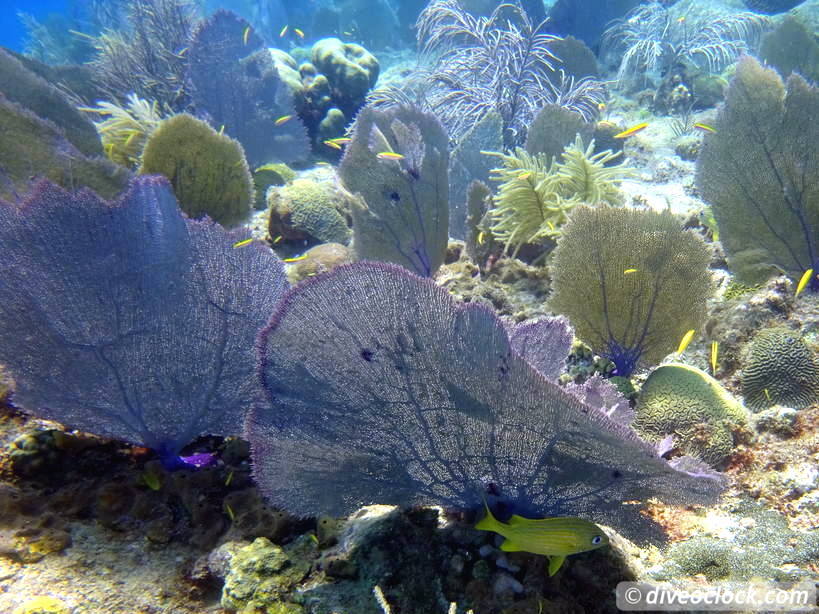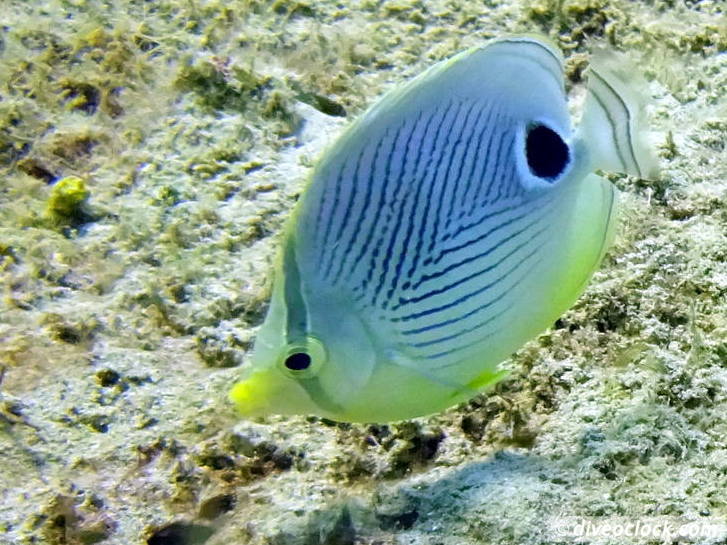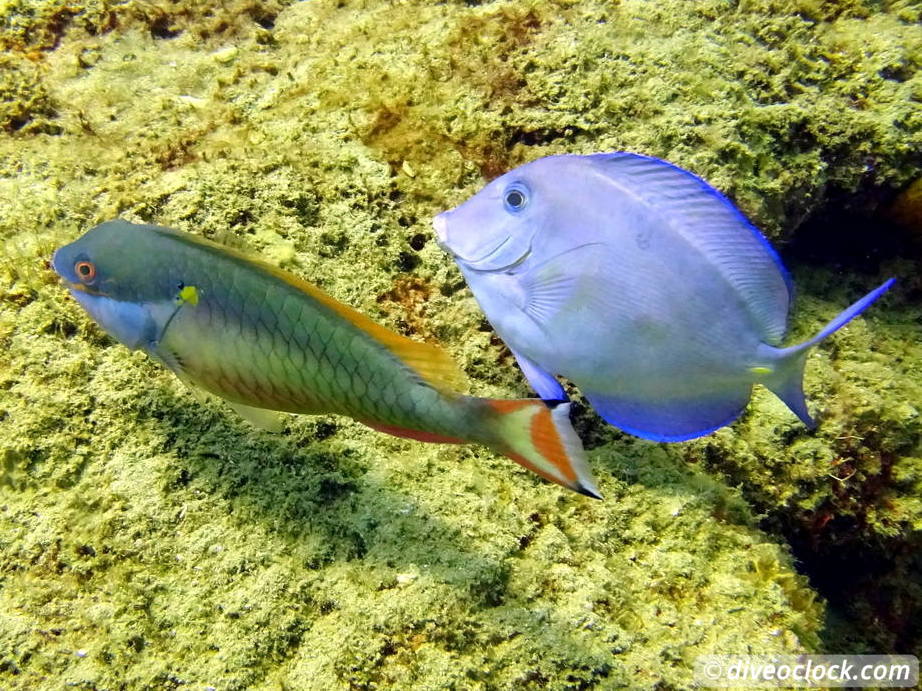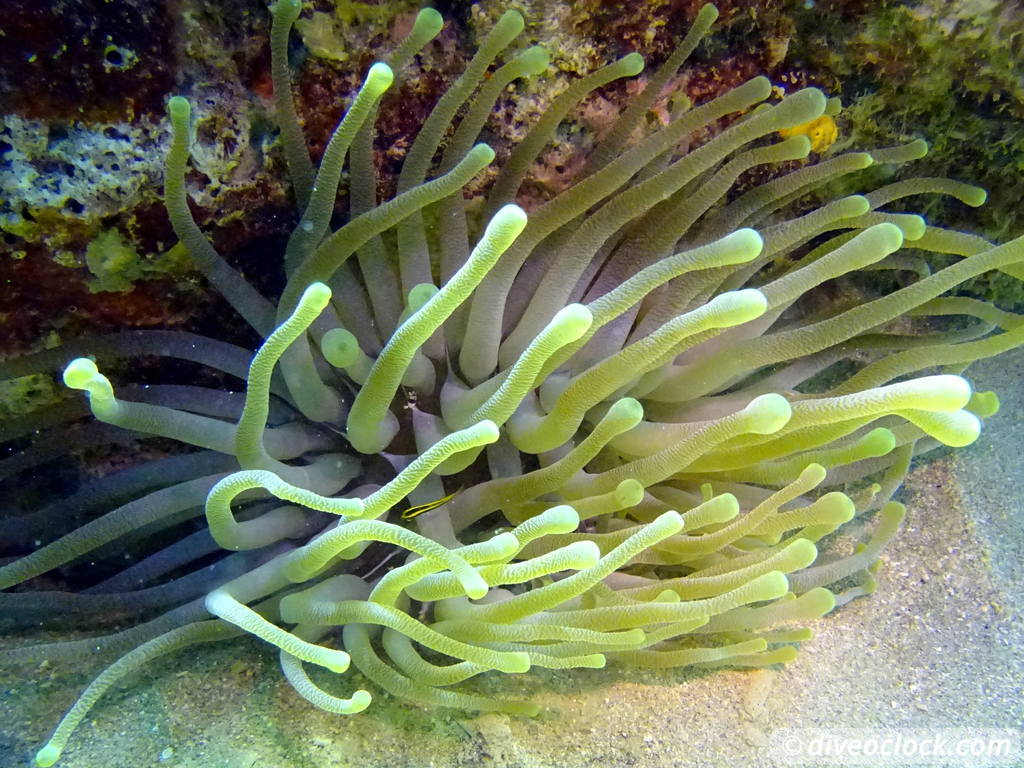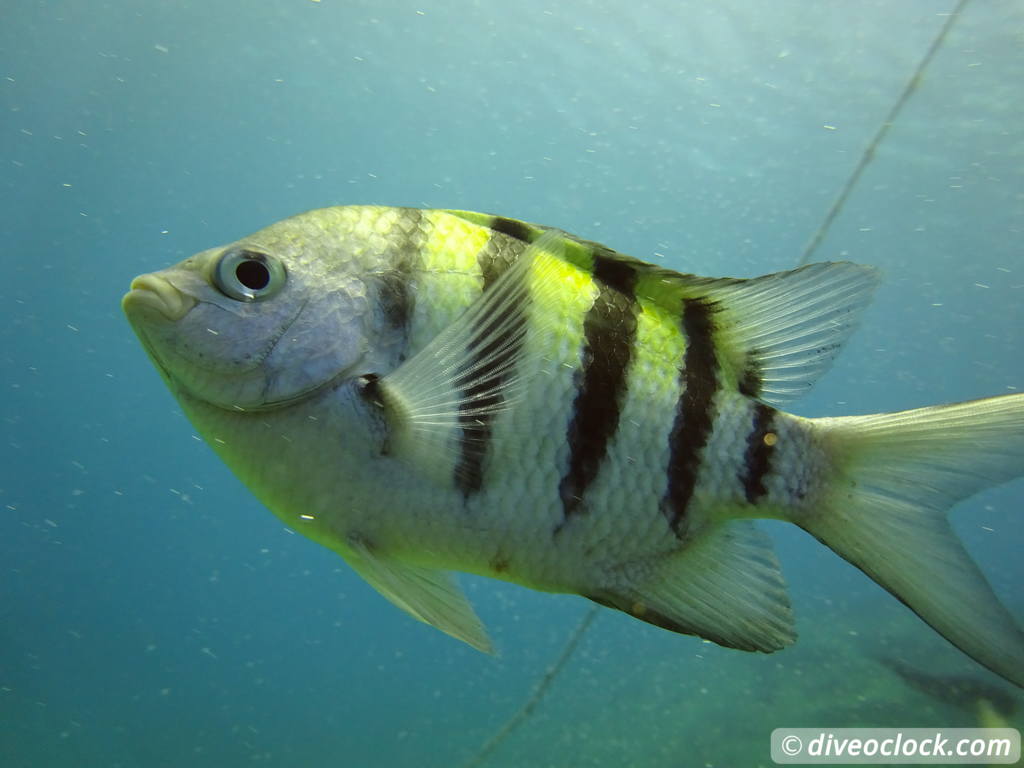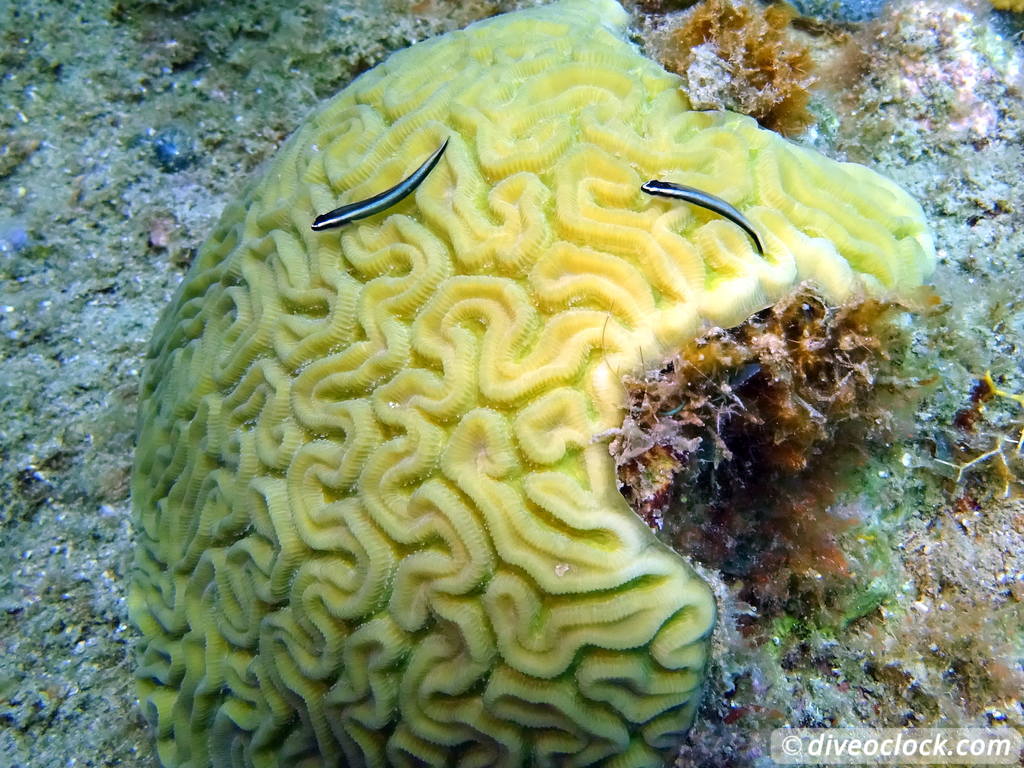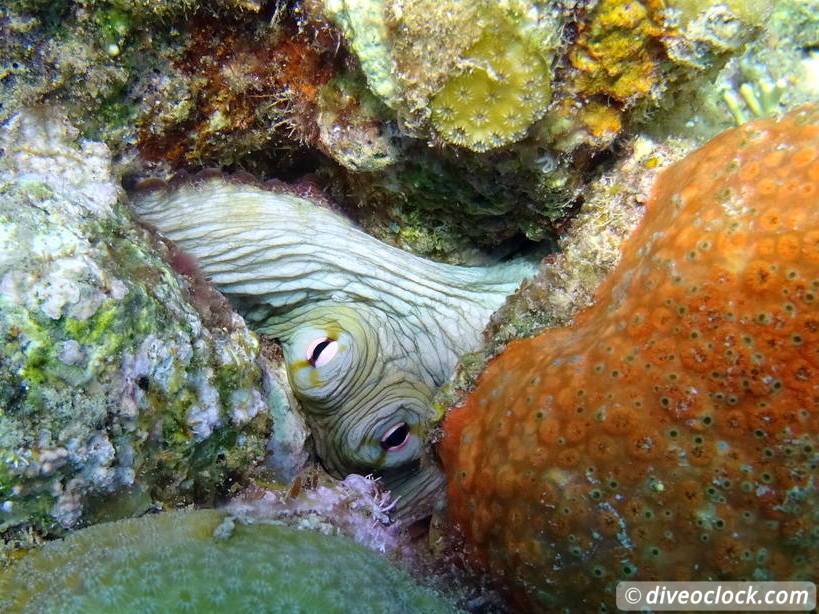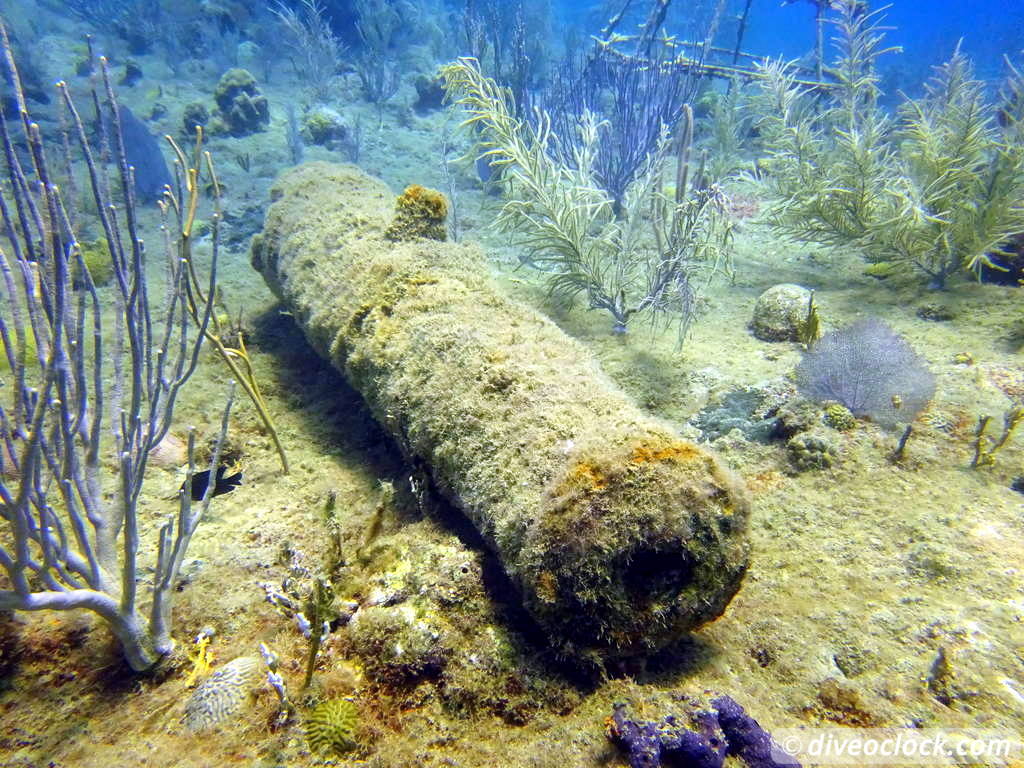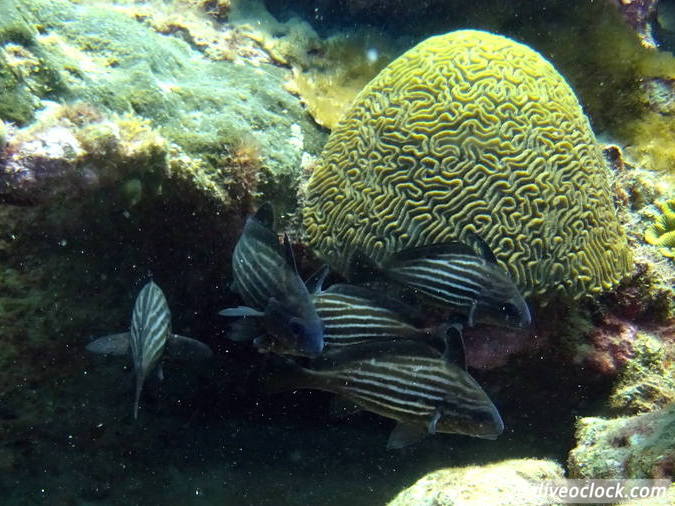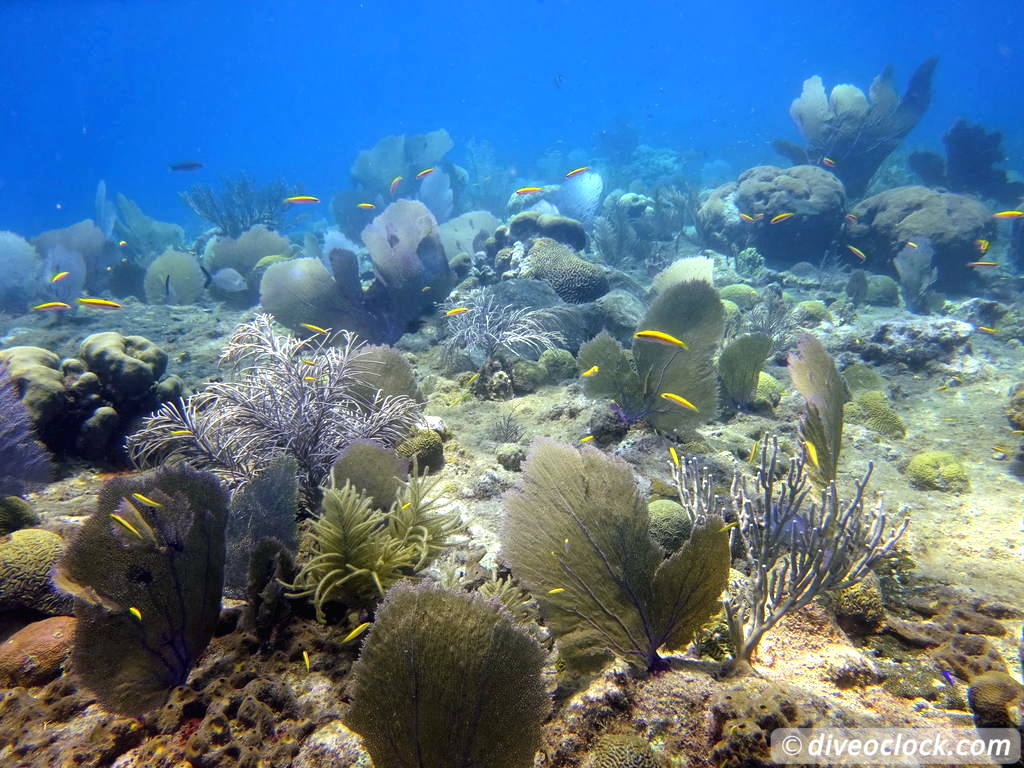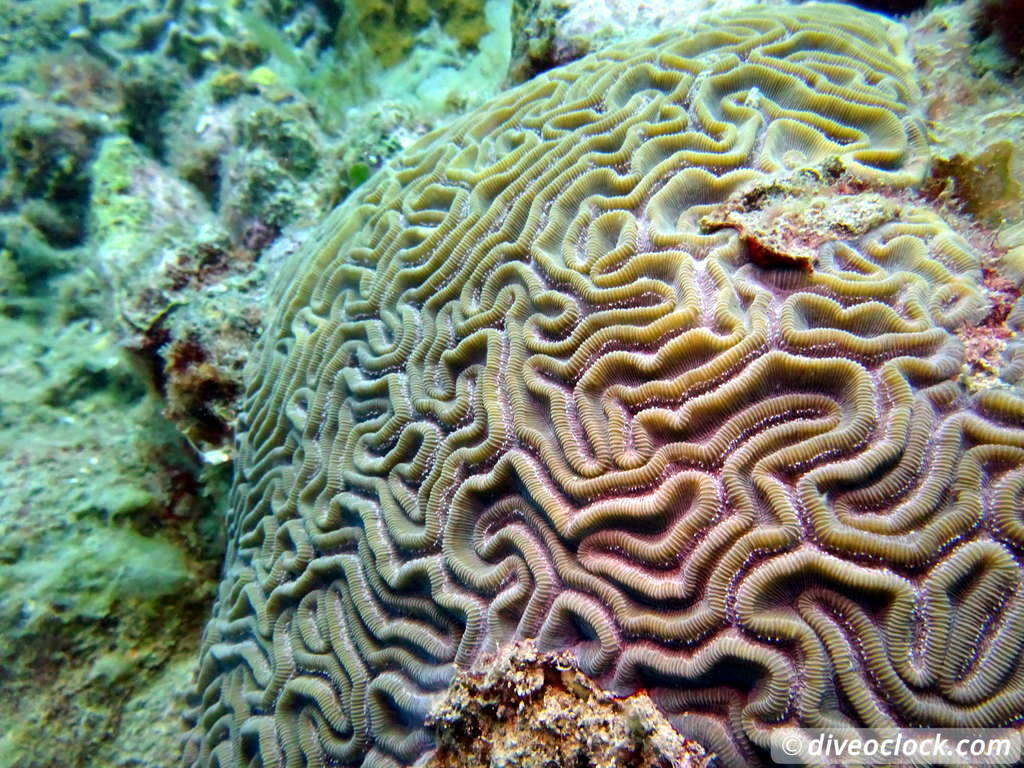 Marine life at the Coral Gardens, Dominican Republic
Exploring the Sosua Bay Rejuvenation Project
Together with divers, owners and managers of other dive centers around the Sosua Bay Rejuvenation Project was created. This project focuses on protecting the coral reefs in Sosua Bay with conservation, working with the local community and educaton.
In various ways they try to reduce stress on the coral reefs of Sosua as well. From underwater clean-ups to creating and taking care of of their own coral nursery and artificial reef. With this conservation project they are actively involved in conserving the beauty below.
At the shallow dive site called "Three Rocks" there is a nursery where tiny pieces of hard coral (Staghorn) hang in a tree shaped structure for better circulation and less predators. The second stage of the project is transplanting those grown pieces to a dome (open frame). No more than 10% is used to populate the domes. At the moment there are 16 domes placed in an impacted area to help the corals grow in their natural surrounding and creating a framework for large coral heads.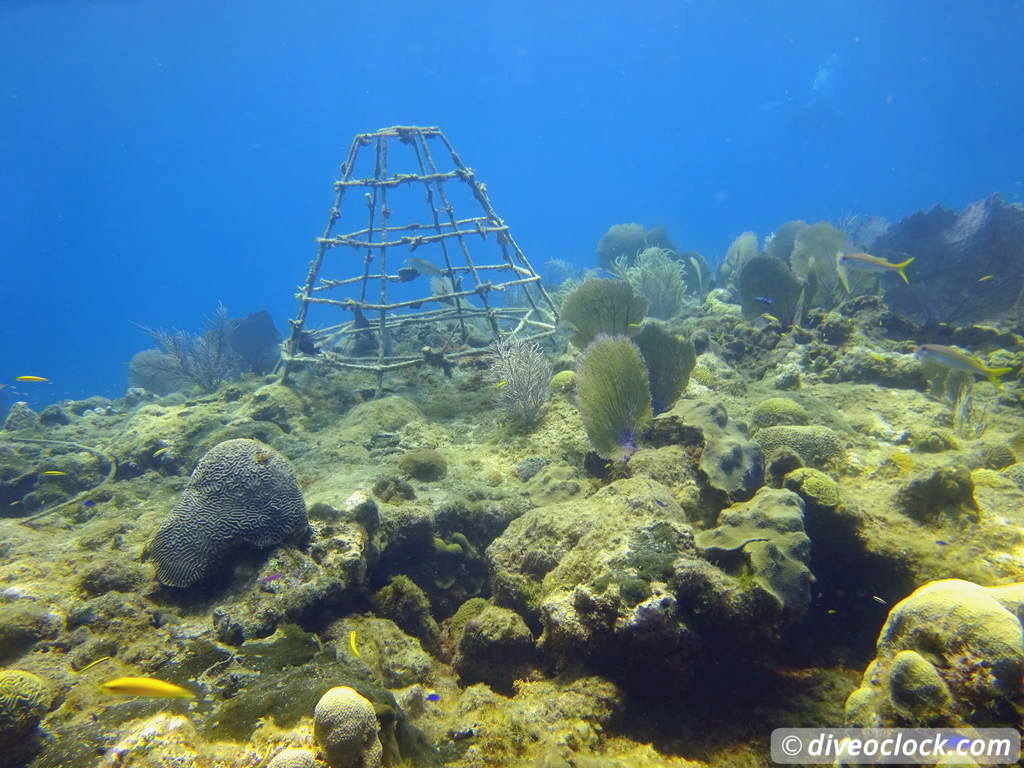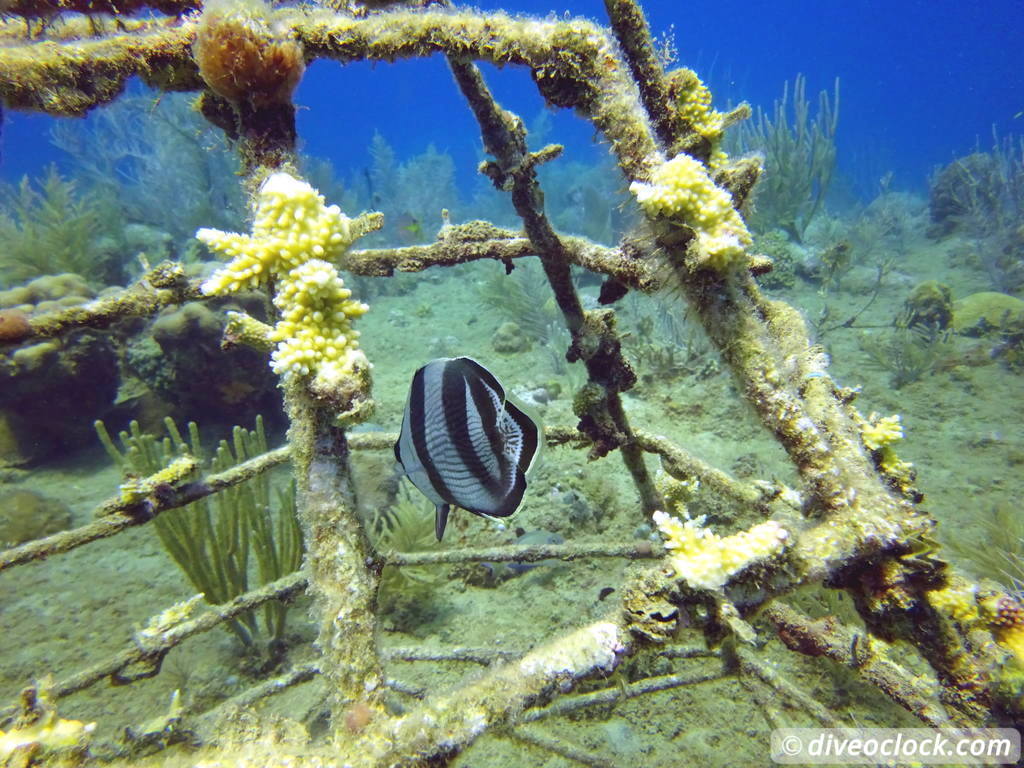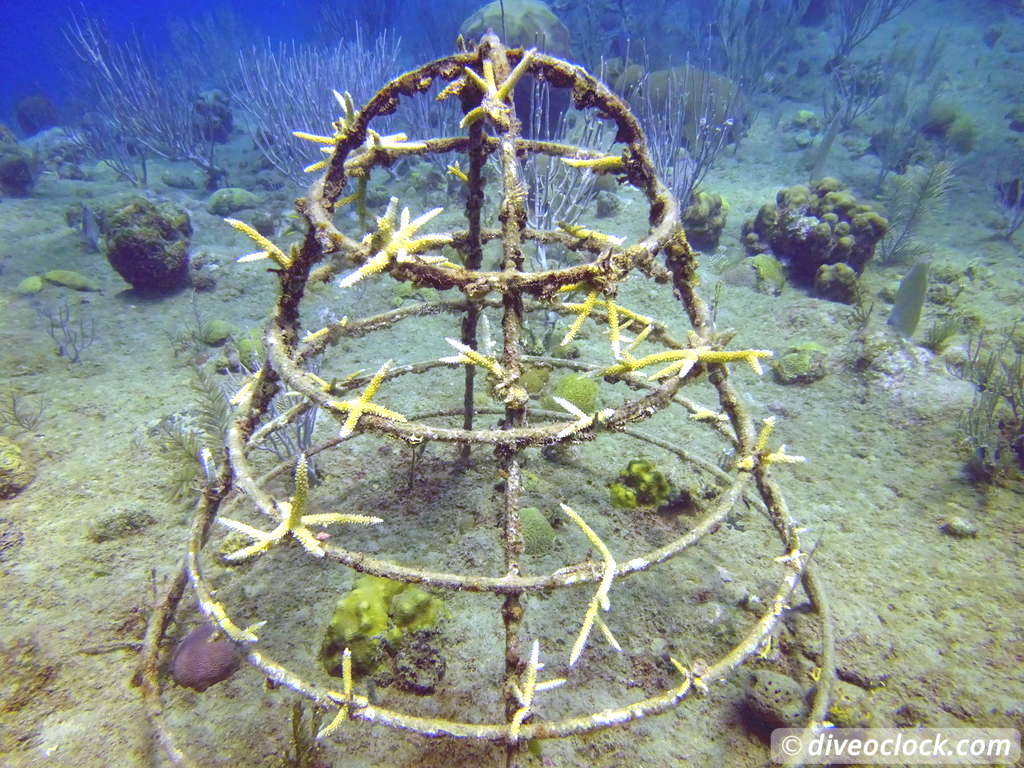 Sosua Bay Rejuvenation Project, Dominican Republic
It is beautiful to see the structures underwater and to have a close look at the corals. Fish already use the framework as a place to hide for larger predators, a perfect way to help the reef. Apart from the coral nursery our dive guide Nelson brought a mesh bag during our dives to collect pieces of plastic and a lion fish spear to catch this invasive species (in the Caribbean). All these actions are perfect examples of keeping a reef healthy and helping it to survive.
If you want to know what else you can do please visit
How to Help Saving the Reef - 10 Easy Ways!
Thanks to several sponsors there is funding for more domes and other important parts of the project.
More information about the Sosua Bay Rejuvenation Project you can find on their
Facebook page
.
Comparing dive destinations
Bottom structure
Reef structure
Pelagic
(big stuff in the blue)
Big reef
(bigger stuff on the reef)
Macro
(small stuff on the reef)
Current
(stream)
Flat bottom with bumps/big rocks/pinnacles
Hard corals
(not moving)
Sharks
Turtles
Nudibranchs
(snails/slugs)
No current
Slope (going down slowly)
Soft corals
(moving)
Rays
Eels/snakes
Sea horses and pipe fish
Small
(you can easily swim against it)
Wall
(steep but you see the bottom)
Table-/fan-shape
Trevally/Jacks/Tuna
Groupers
Scorpion/frog fish
Medium
(you can swim against it for a little while/higher air consumption)
Drop off
(steep and you can't see the bottom)
Anemones
Barracudas
Lobsters/crabs
Octopus/squid
Strong/reef hooks
(you cannot swim against it)
Blue
(no reference)
Sponges
Sardines/herrings
Puffers
Shrimps
Pumping/washing machine/OMG/hold your regulator
(superman)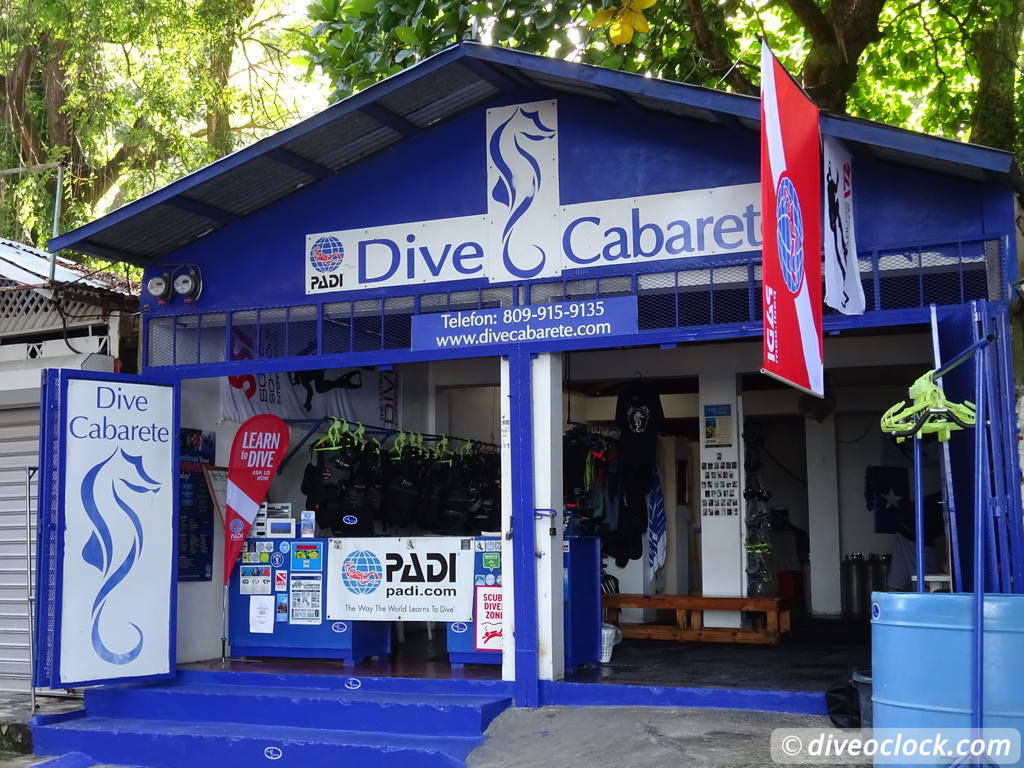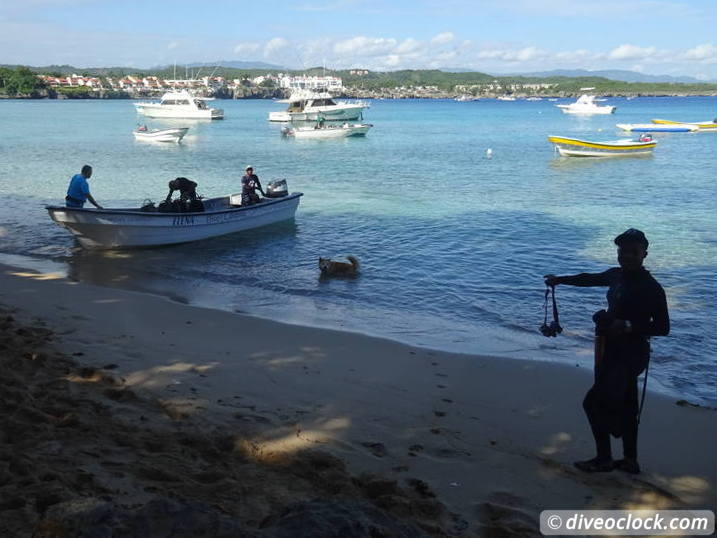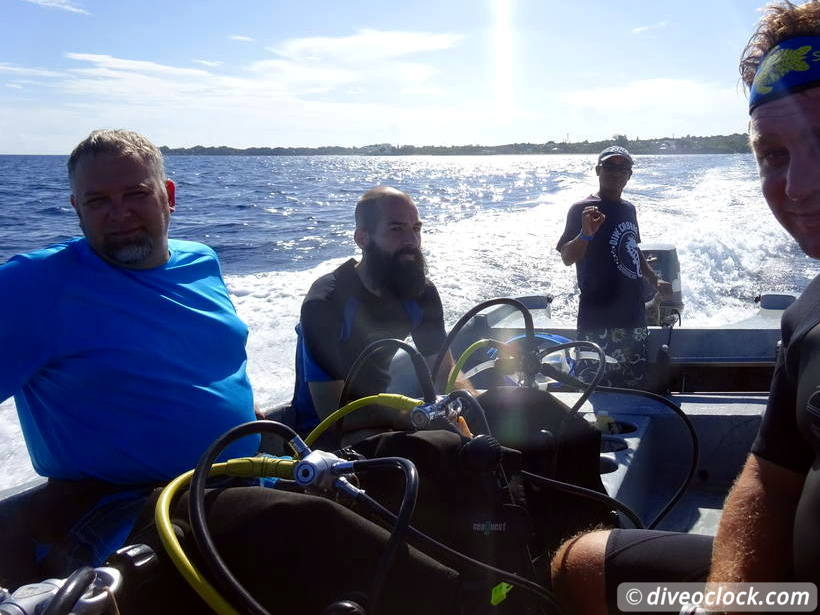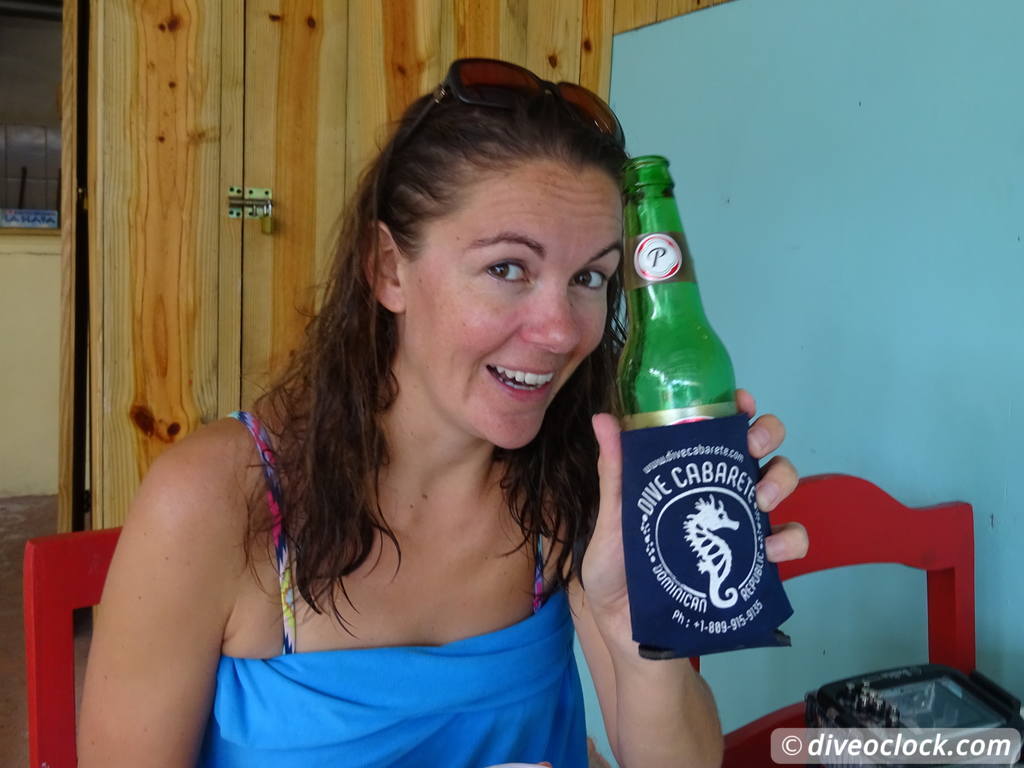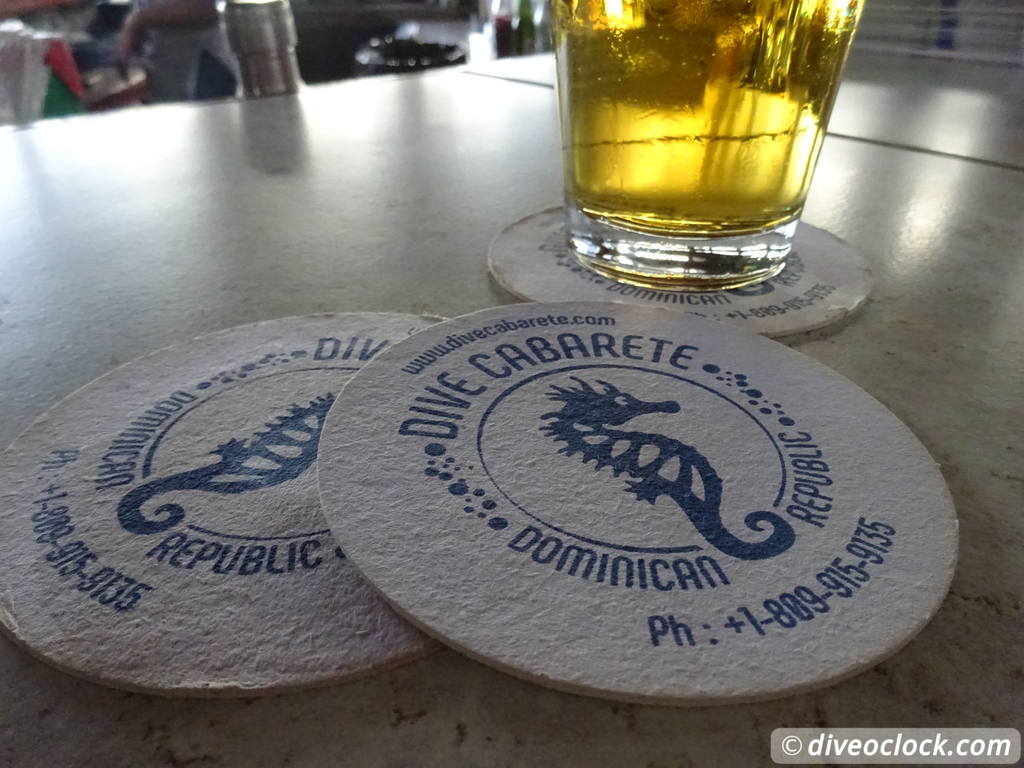 Dive Cabarete in the Dominican Republic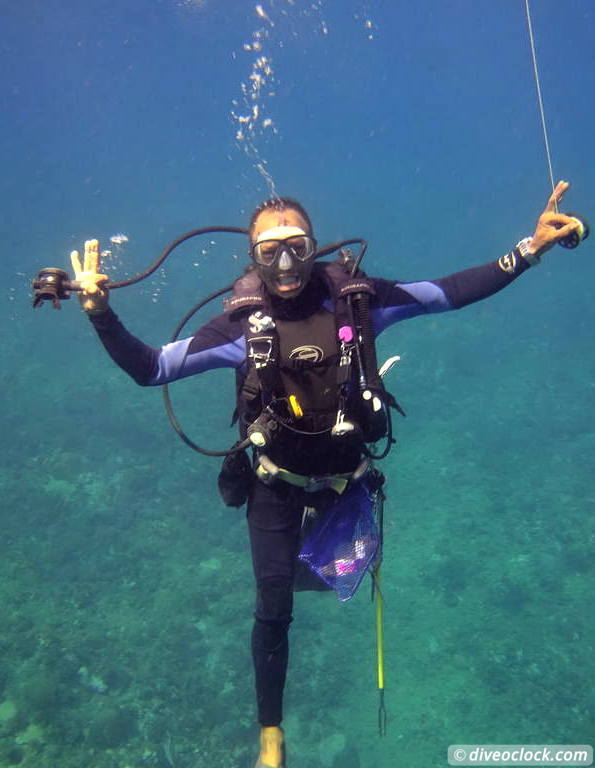 Our dive guide Nelson from Dive Cabarete
About the organization of Dive Cabarete
As mentioned above Dive Cabarete seems to stand out from the 'crowd' through knowledge and passion for SCUBA diving. SCUBA diving is not part of their business, it is their business and they do a great job.
The whole time we were around the dive center there was hot coffee to take, fruits and water. Especially the coffee was very welcome as the water temperature was about 26 degrees Celsius and (of course) I did not bother wearing a proper wetsuit... The water was very clear, we had at least 20 meters visibility and it was a sunny day - lucky us!
From the paperwork to the safety standards like oxygen and proper dive planning all boxes were ticked. Everything went smoothly and at a relaxed pace, no rush to finish the trip. We left our gear hanging to dry while we had some tacos at Gorditos Fresh Mex (recommended!) and a cold beer. The beer was served in a Dive Cabarete cooler, great marketing around town...
Thank you Dive Cabarete for organizing this trip and Bill Passmore for all the insight information about the rejuvenation project!

If you like this post, please share it with your friends!
If you like this post, hit that like button on our
Facebook page
and stay tuned for more!
Marlies Wolters
Founder of Dive O'Clock "It's dive o'clock somewhere!"

Share this page: