Tobago - Exploring Diving Hot Spot Speyside at High Speed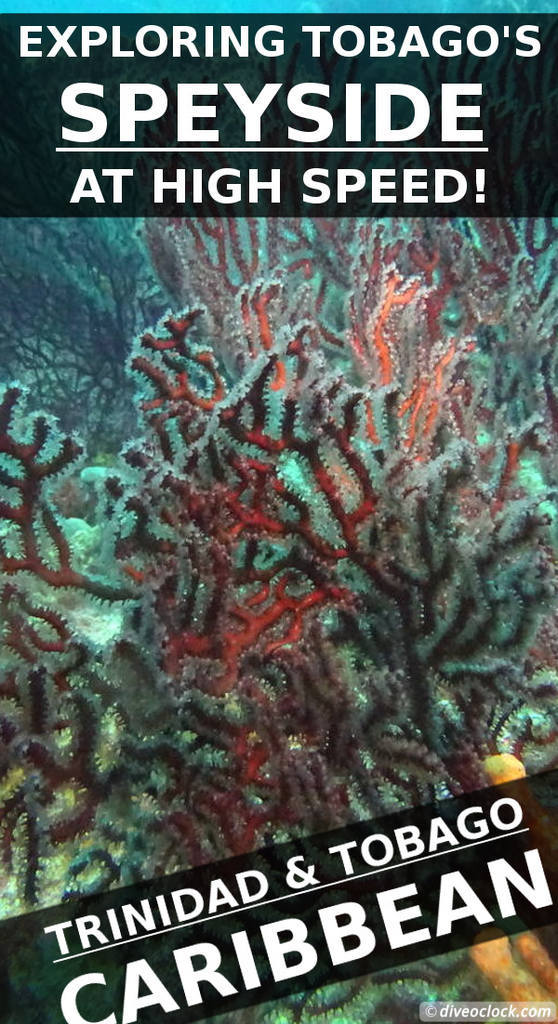 One dive, an incredibly strong current and the most beautiful Japanese Gardens ever! Get ready for a fast underwater adventure in Tobago and explore a different type of diving in the Caribbean!
After SCUBA diving
Divers Dream and Divers Thirst
in the Crown Point area Speyside was on the list! The Speyside area is known for wild and beautiful reefs which attract the more experienced divers for a SCUBA dive holiday in the Caribbean. Many (probably most) divers arrive here for a whole dive holiday.
With only a day trip to Speyside planned and
Carnival
coming up there was only time for one dive on the North-East coast of Tobago. After the scenic mountain road drive (do not underestimate!) from Crown Point to Speyside whick took us two hours, an afternoon dive with Extra Divers was planned. Right after a lovely lunch at the tree-house restaurant of Jemma's Seaview Kitchen it was time for some action!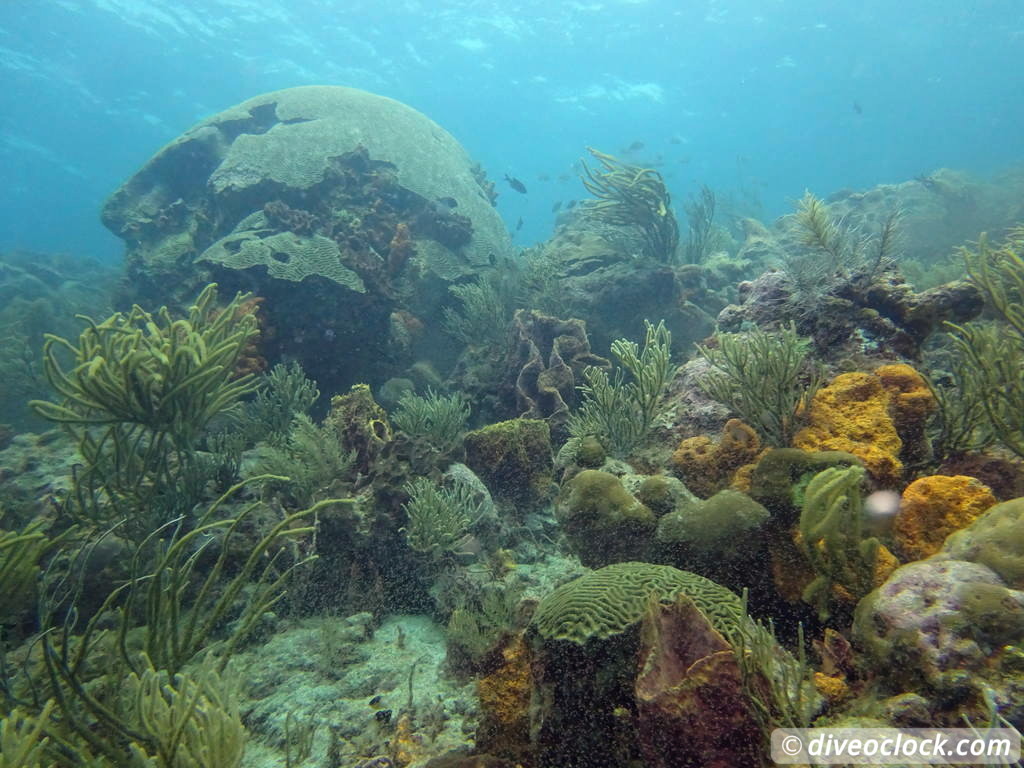 Nutrient rich water in Speyside, Tobago!
Speyside offers over 30 challenging dive sites. From the largest Brain coral formation in the world, Kelleston Drain, to the most spectacular dive site called the London Bridge with a high chance of seeing pelagic.
For our afternoon dive the most beautiful reef dive in Speyside was scheduled:
Japanese Gardens
. Located around the Southern tip of Goat Island, only 10 minutes away by boat.

Country
Trinidad & Tobago
Dive area name
Speyside (North Tobago)
Dive center
Extra Divers Speyside
Famous for
Strong currents and pelagic
Price
Boat dive with tank and weights $60,- (Air) and $30,- for full equipment rental per day.
Discounts apply on multiple dive packages.
Hotel recommendation
Tropikist Beach Hotel and Resort (Crown Point/airport)
For Speyside stay at Nabucco Resort Speyside Inn.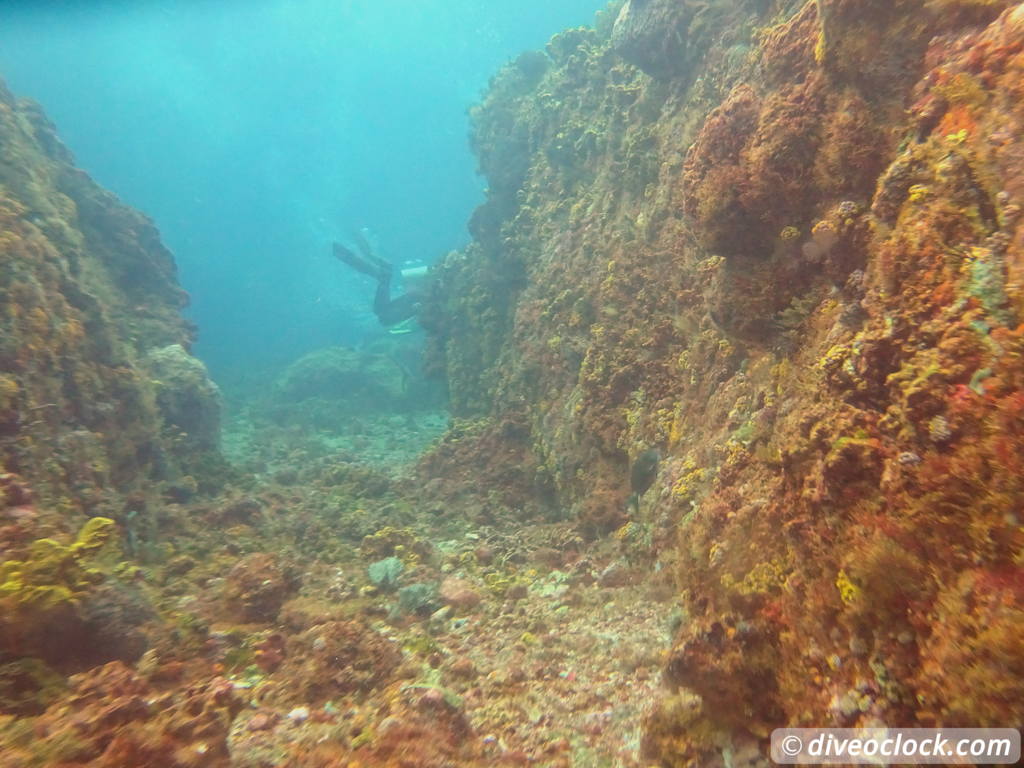 Kamikaze tunnel at Japanese Gardens, Tobago.
Japanese Gardens
Dive sites around the world are sometimes called Japanese Gardens, representing an impressively beautiful well-kept underwater landscape. This one was something different!
As soon as we started to descent a colorful pattern of sponges and corals was visible on the bottom. The water was clear and the current was so strong it was like a superman ride. Luckily our dive guide, nick-named Nemo, had explained us all about this dive site and the dive profile to avoid down currents and being pushed away from the reef due to often strong Atlantic currents. Well, we experienced those! What was planned as a nice and easy afternoon dive was a dive where we needed to hold our regulator in place and hold on to the rocks (with a reef hook) every now and then to slow down our high speed drift. It was awesome!
About half way on our dive we would reach the real 'garden' after a tunnel called the Kamikaze. If you go around this swim-through you have a high chance of strong down currents or even washing machine currents - so you better enjoy the ride through it! With our high speed arrival we flew through the spacious tunnel within the first ten minutes of the dive. On the other side the magnificent Japanese Gardens were waiting.
The reef was even more beautiful than where we entered the water, with small white sand areas, purple and yellow sponges and many healthy coral fans waving in the current. Luckily there were some huge sponges (as in really big!) and rocks to find some cover from the current and catching our breath before continuing the ride.
Turtles did not seem to be effected by the current at all, they just slowly and steadily kept on doing their own thing as we flew by. The water was full of fish and little nutricient particles as you can see on some of the photos. The reef was full of colorful sea fans, whips and plumes laying almost horizontally in the current.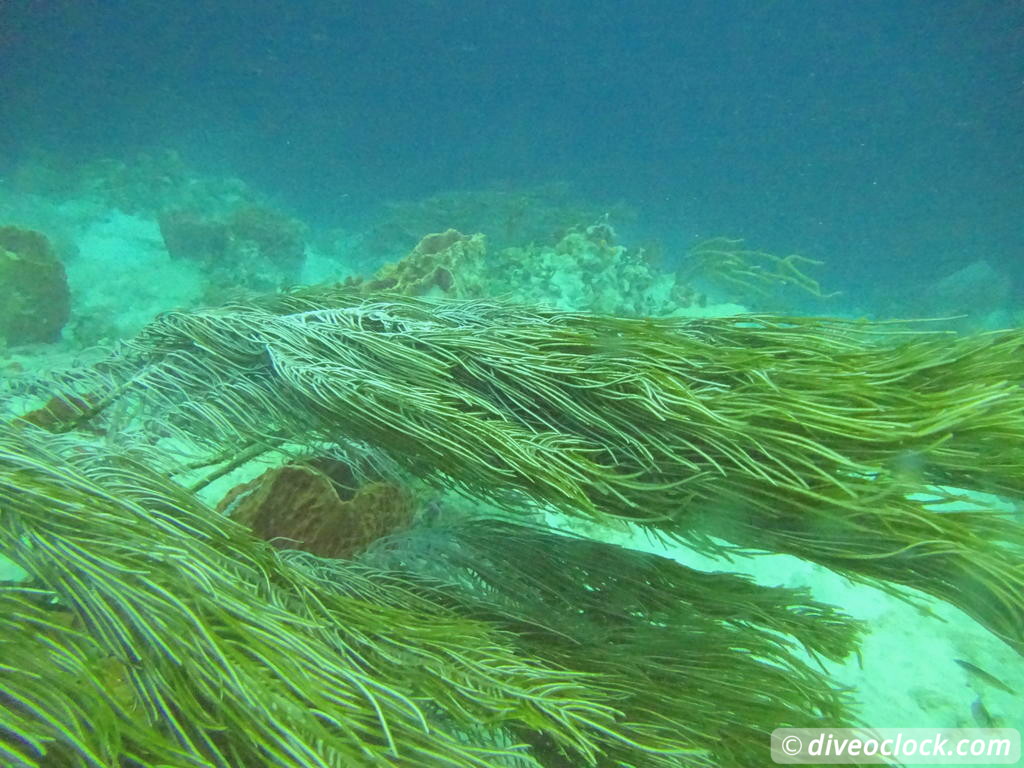 Diving with a strong current!
Luckily Goat island has various dive sites next to each other so we did not run out of coral due to the strong current. We came up after seeing about half the West coast of the little island, not sure how many dive sites we have seen but it was an incredible ride!
NOTE: Make sure to bring a
reef hook
for these kind of dives. This is the perfect tool to enjoy strong currents and slow yourself down without damaging the reef. With a reef hook you can secure yourself to a rock (NOT A SPONGE OR CORALS!) without wasting all your air with kicking against the current (see link above).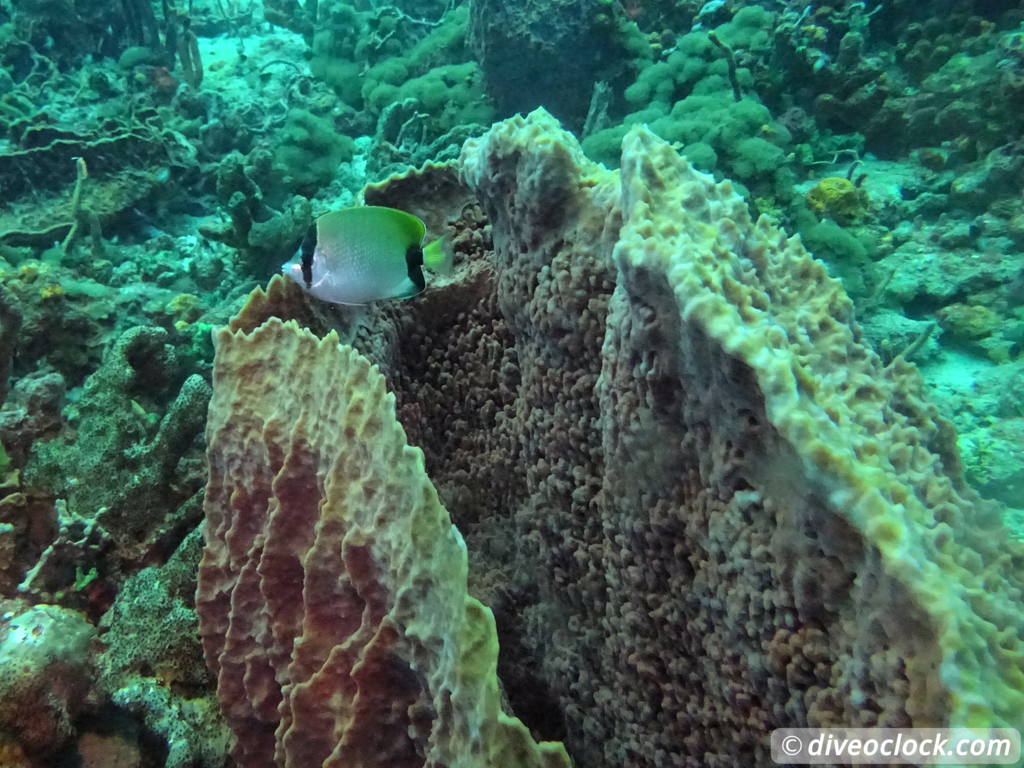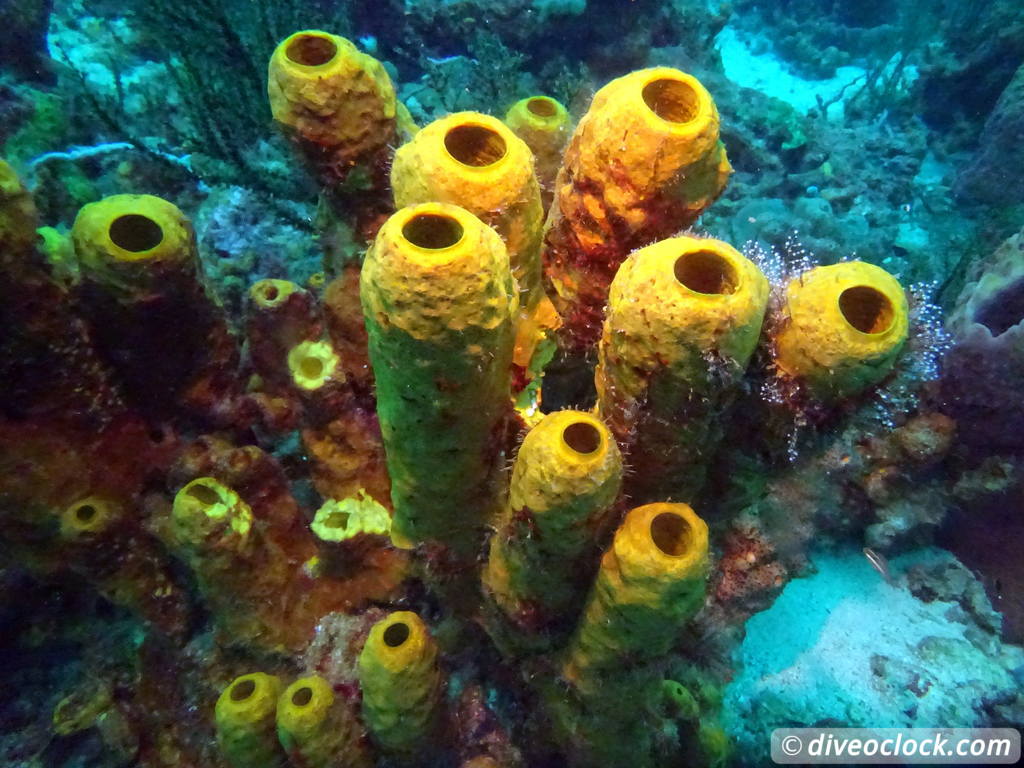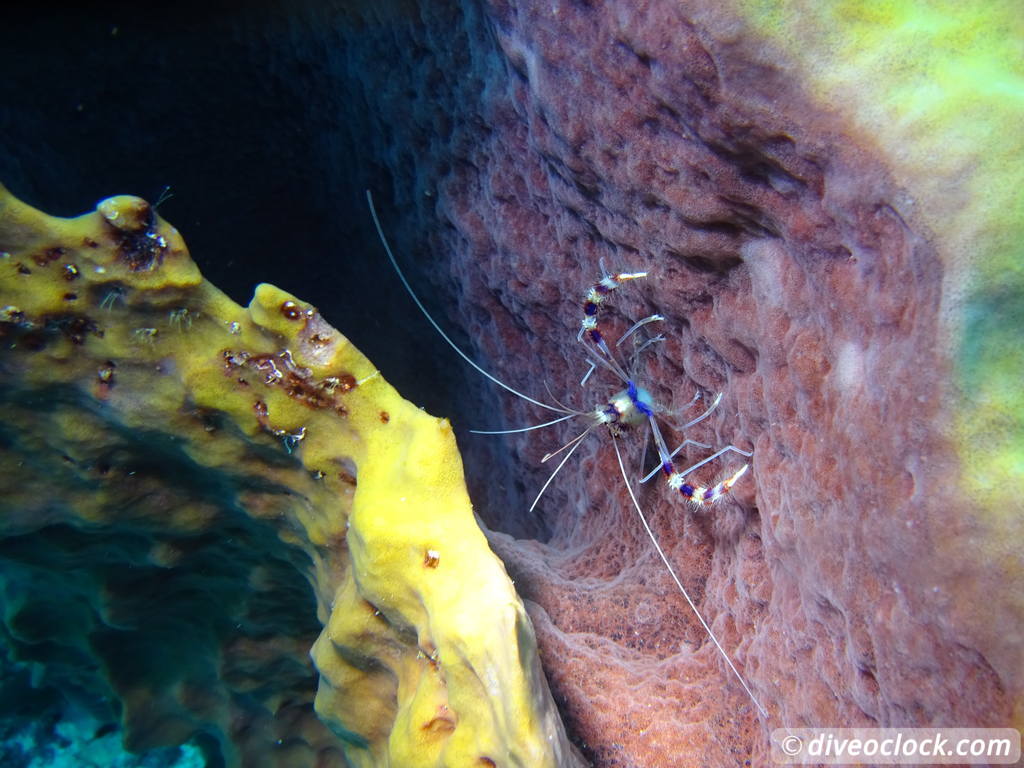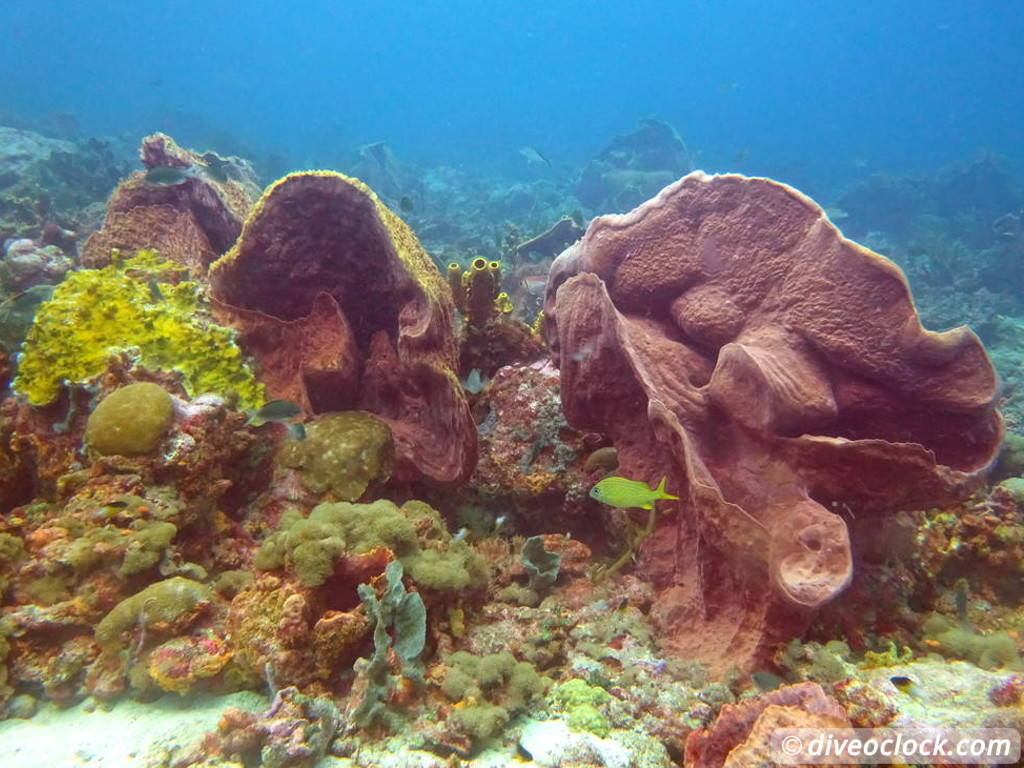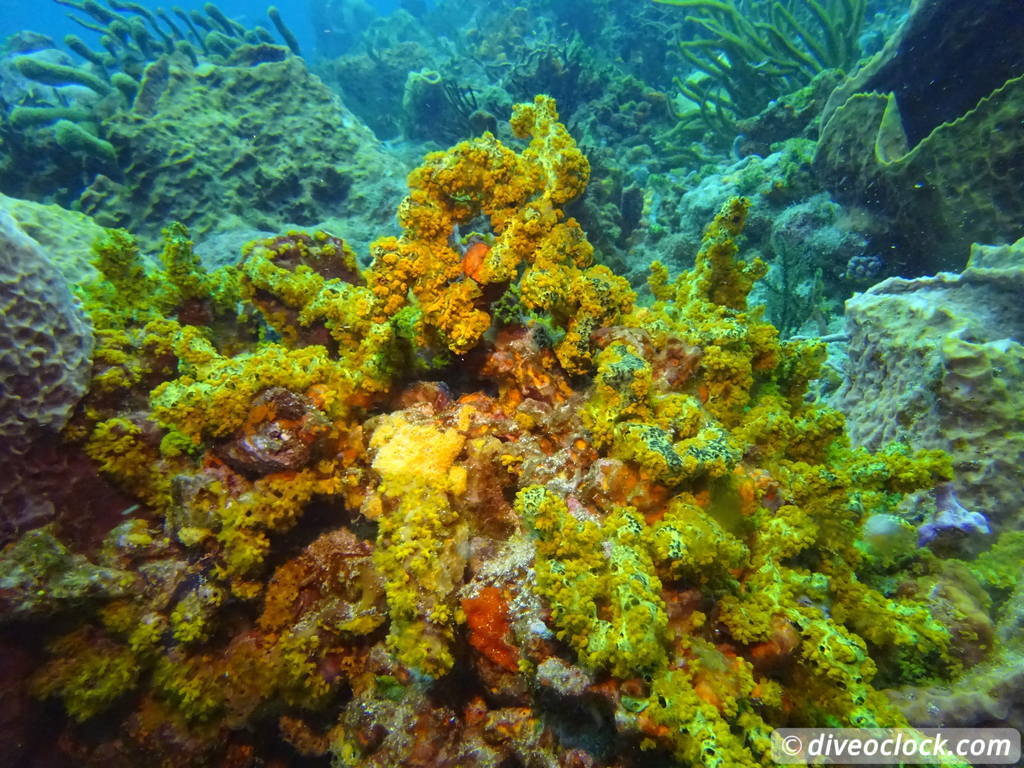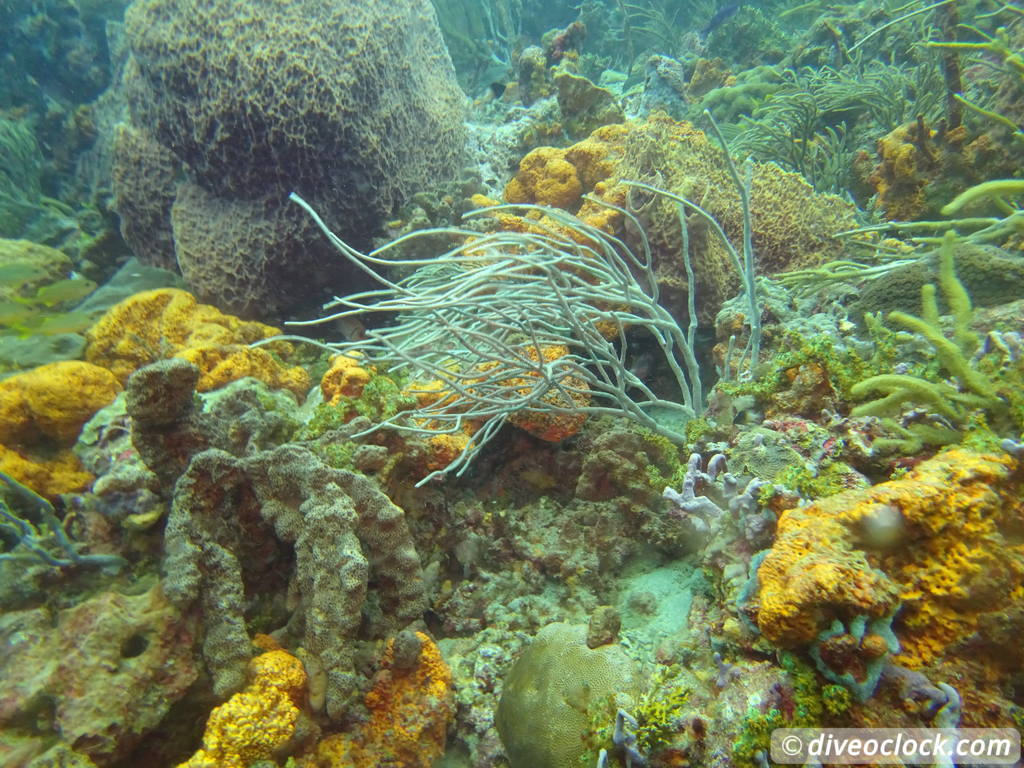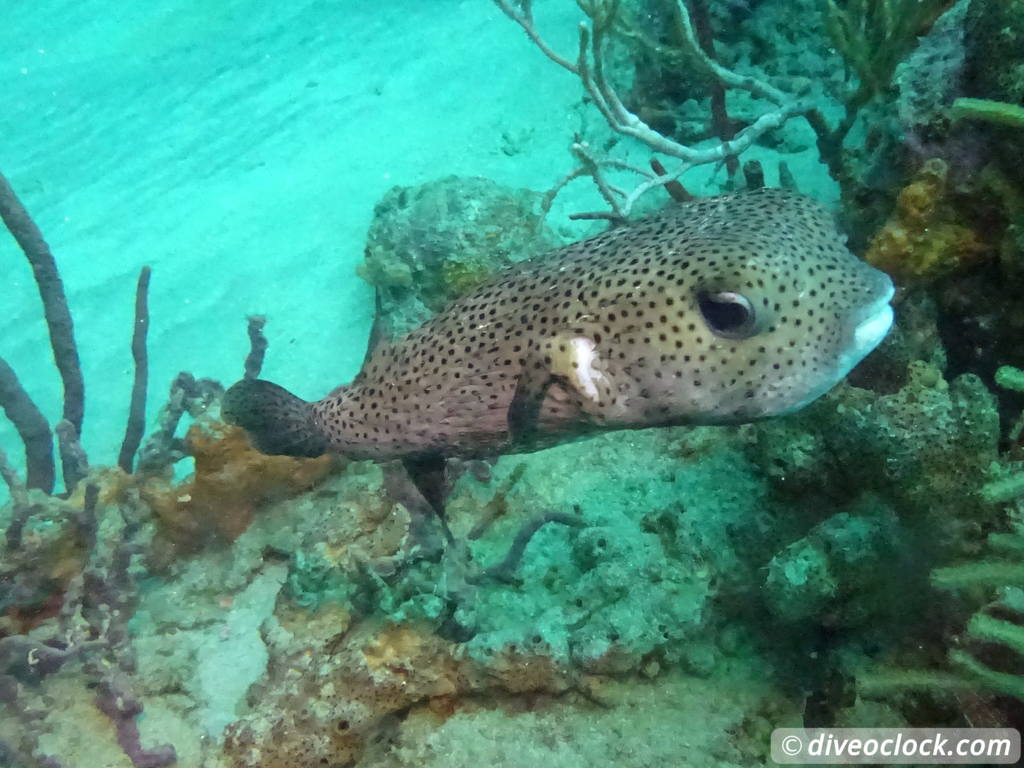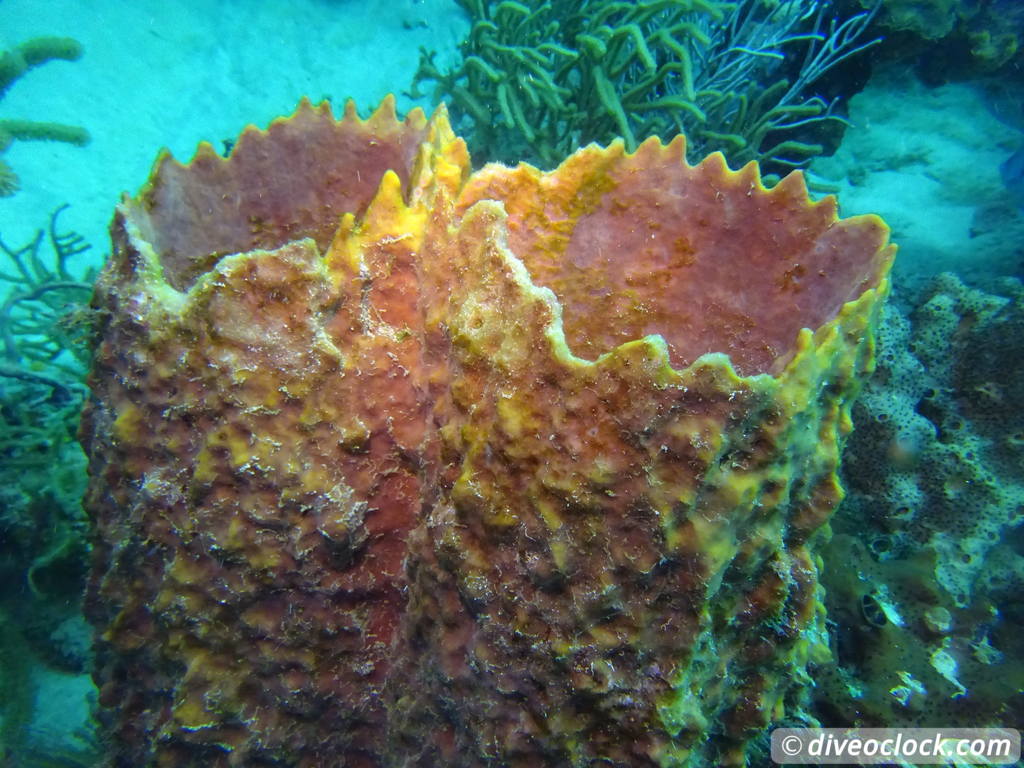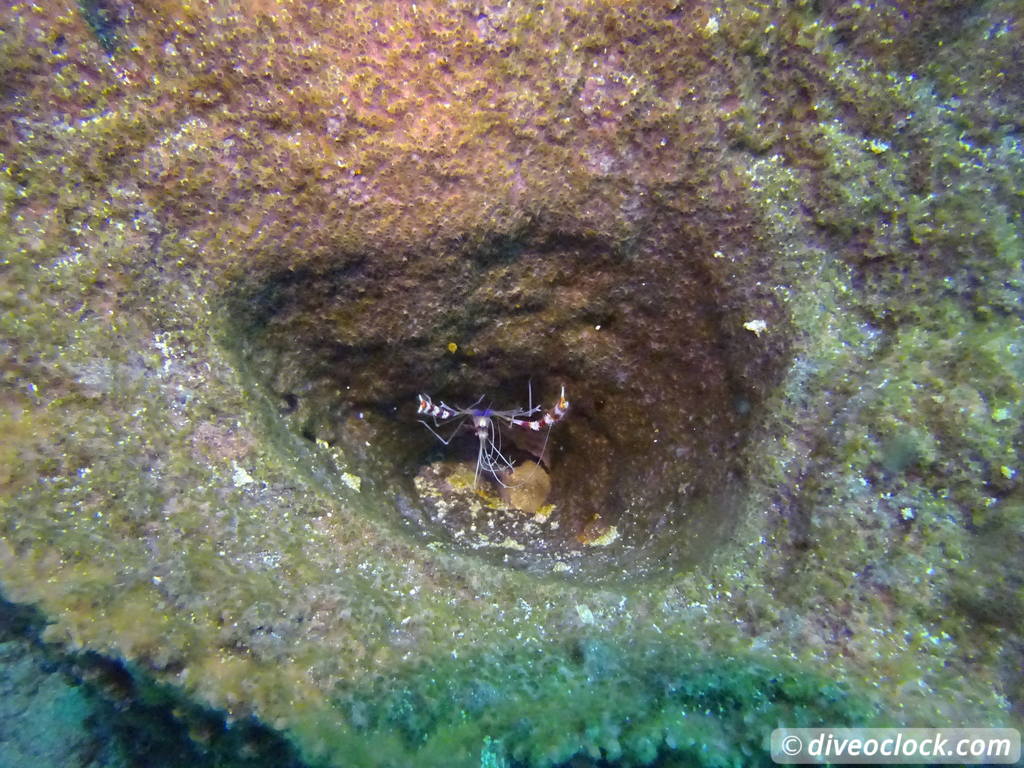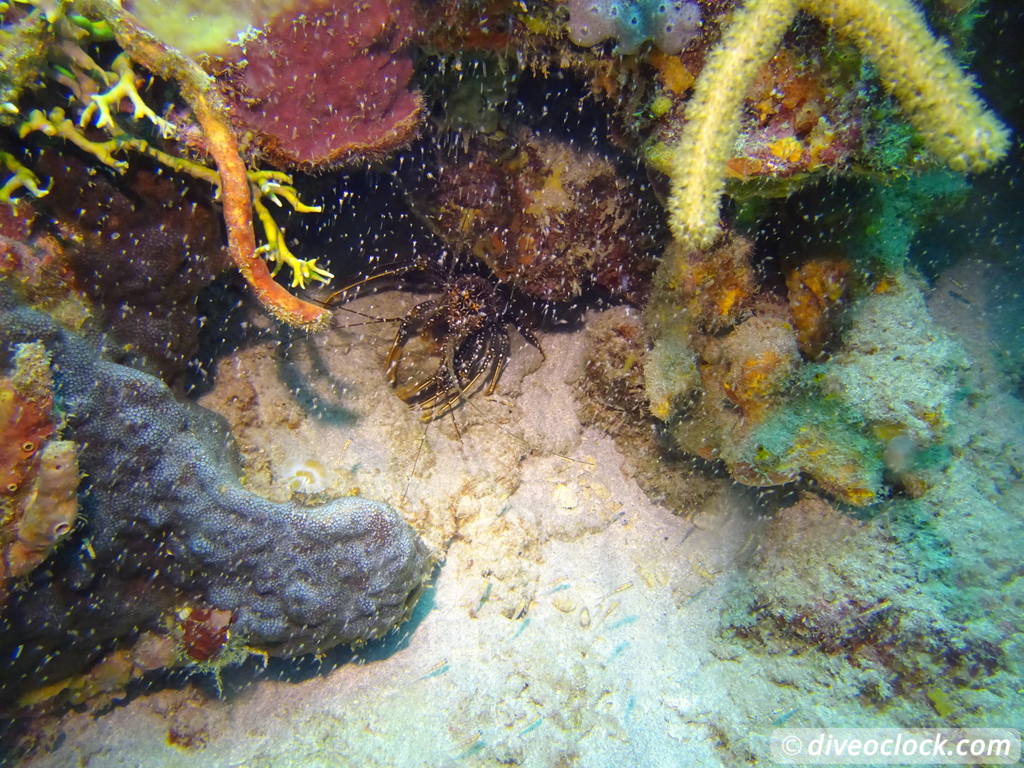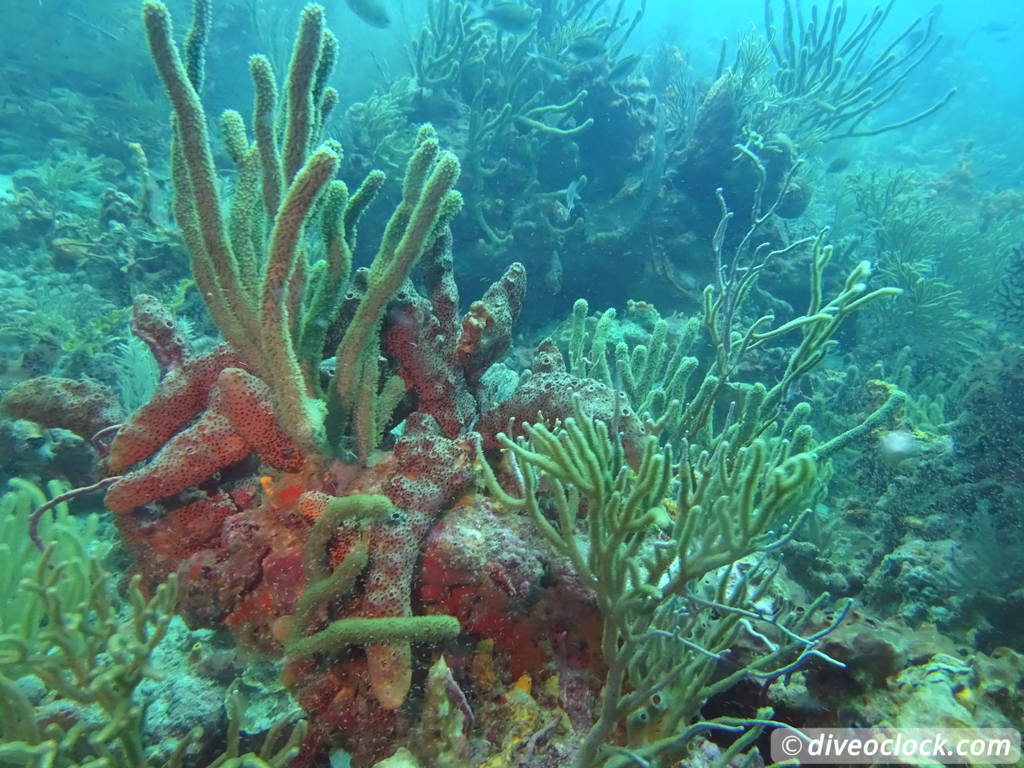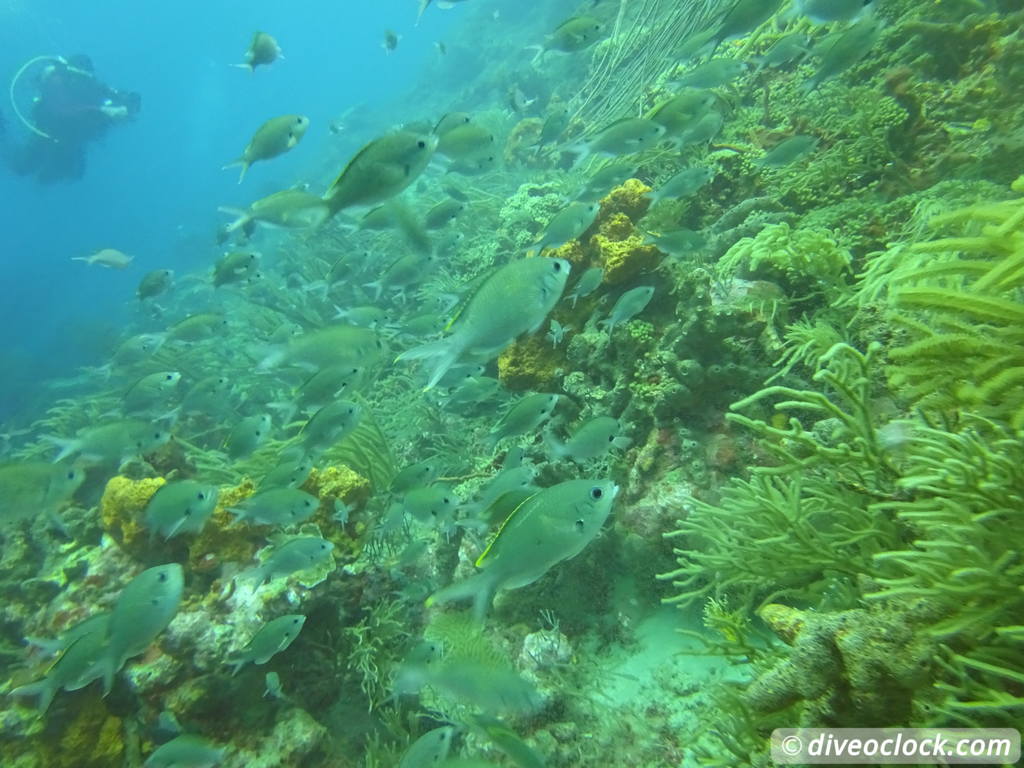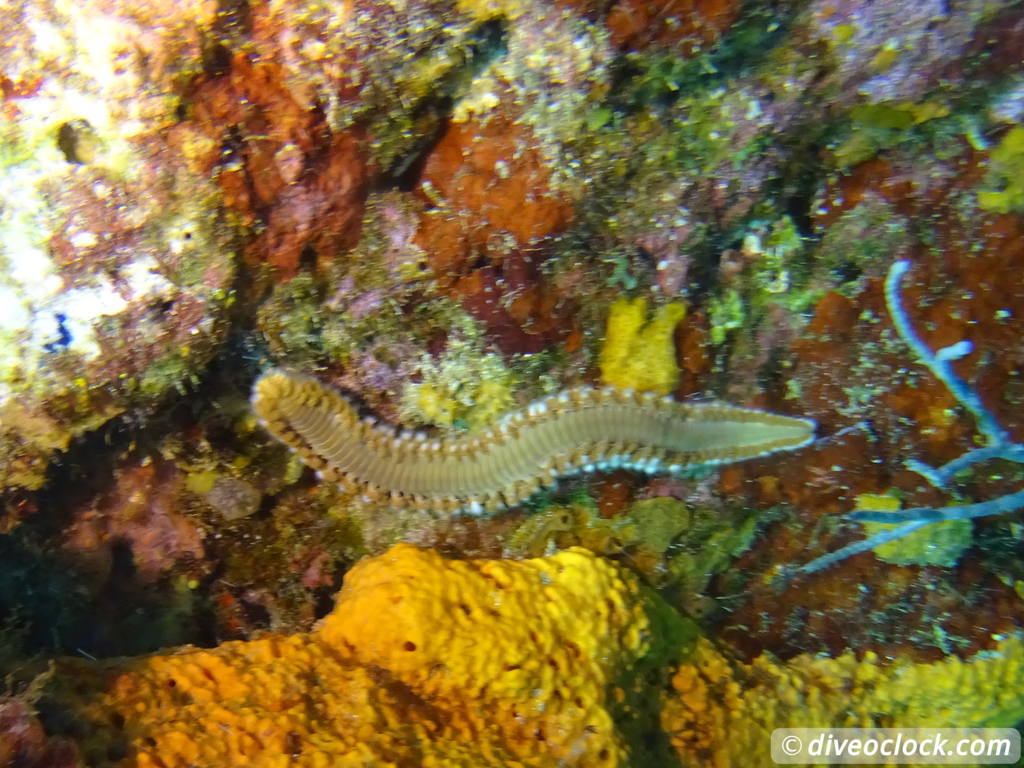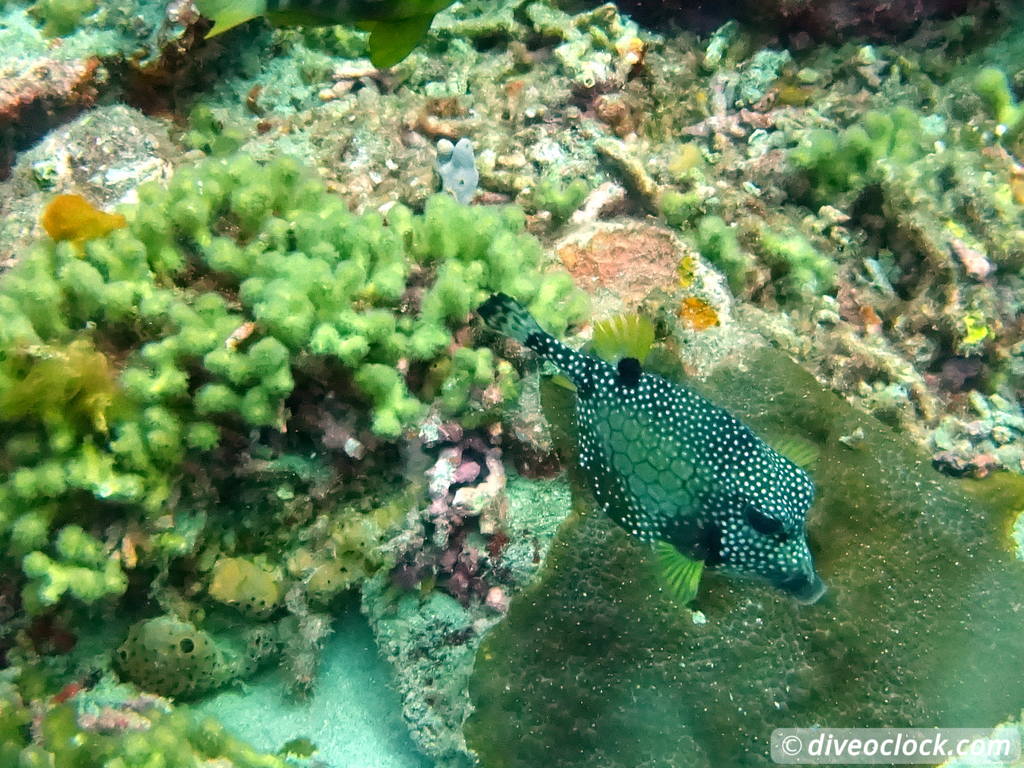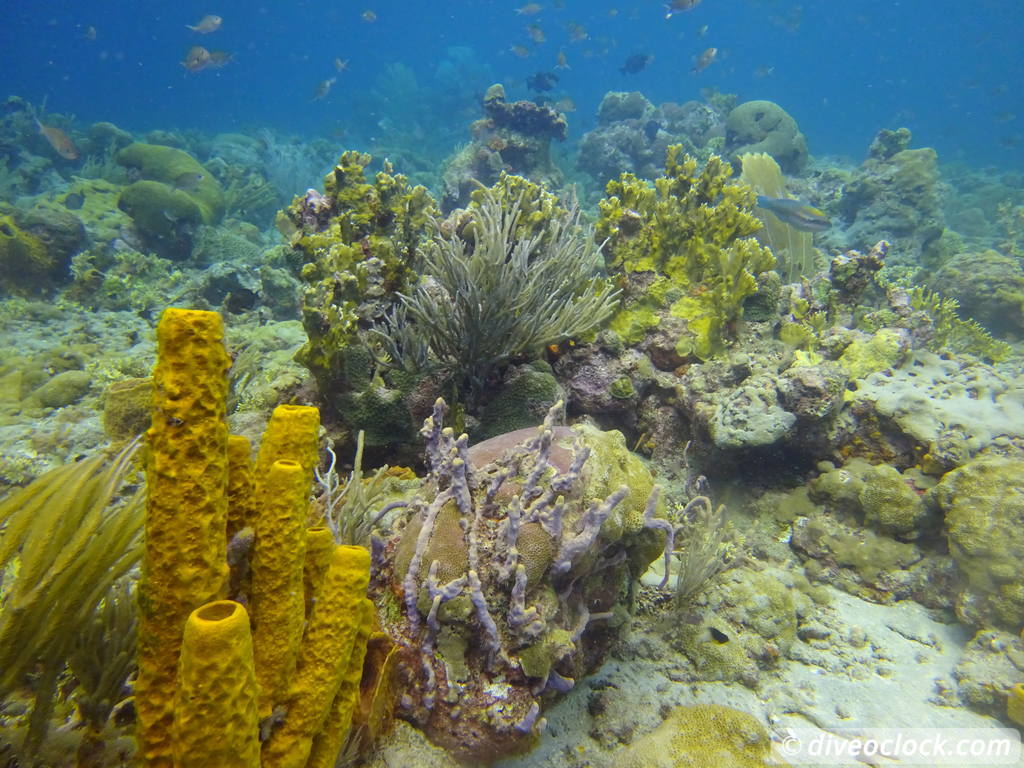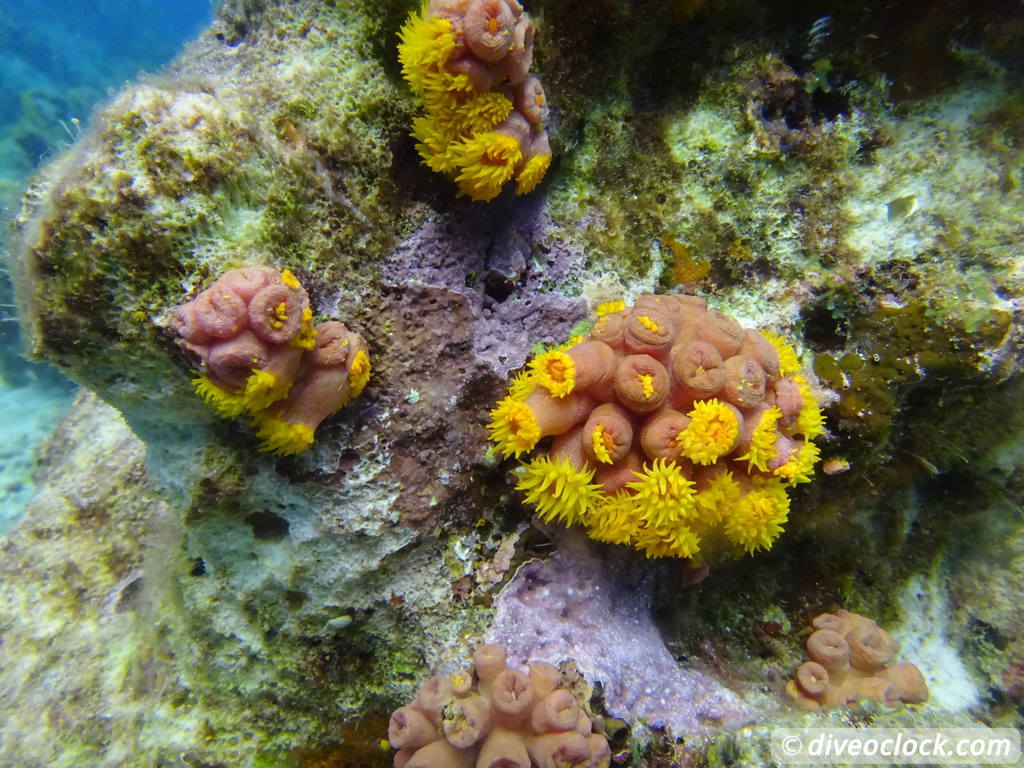 Marine life at Japanese Gardens, Speyside, Tobago
Comparing dive destinations
Bottom structure
Reef structure
Pelagic
(big stuff in the blue)
Big reef
(bigger stuff on the reef)
Macro
(small stuff on the reef)
Current
(stream)
Flat bottom with bumps/big rocks/pinnacles
Hard corals
(not moving)
Sharks
Turtles
Nudibranchs
(snails/slugs)
No current
Slope (going down slowly)
Soft corals
(moving)
Rays
Eels/snakes
Sea horses and pipe fish
Small
(you can easily swim against it)
Wall
(steep but you see the bottom)
Table-/fan-shape
Trevally/Jacks/Tuna
Groupers
Scorpion/frog fish
Medium
(you can swim against it for a little while/higher air consumption)
Drop off
(steep and you can't see the bottom)
Anemones
Barracudas
Lobsters/crabs
Octopus/squid
Strong/reef hooks
(you cannot swim against it)
Blue
(no reference)
Sponges
Sardines/herrings
Puffers
Shrimps
Pumping/washing machine/OMG/hold your regulator
(superman)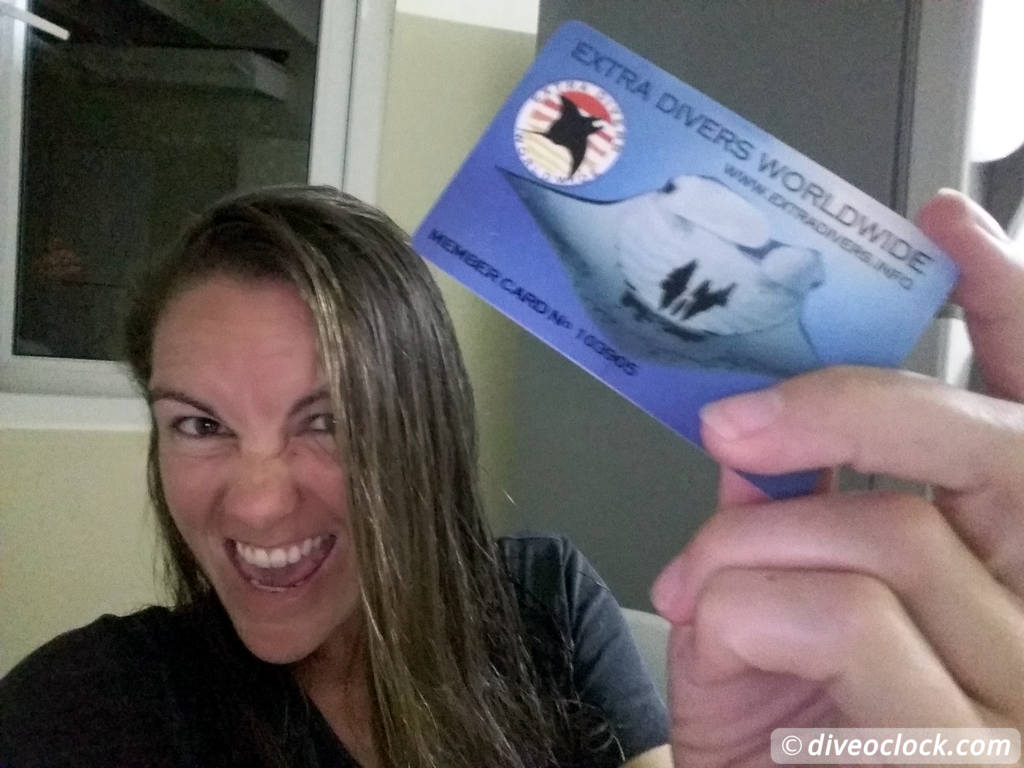 Finally a member of the Extra Divers family!
About the organization of Extra Divers Speyside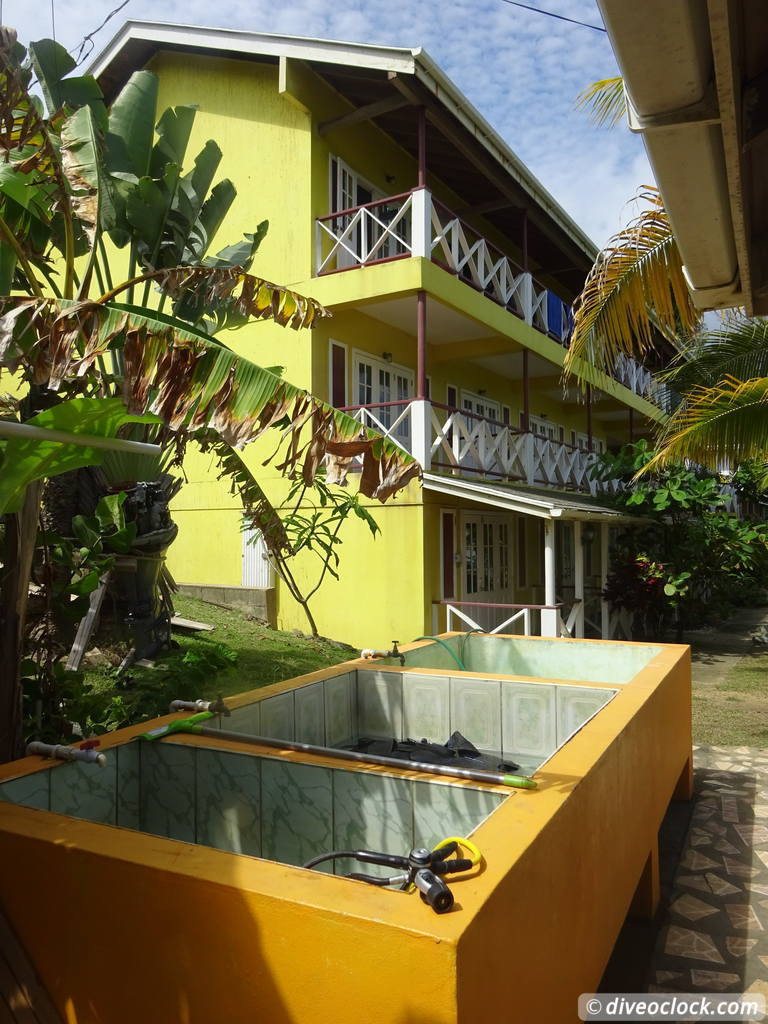 Dive center and Nabucco Resort Speyside Inn
Finally I am a member of the Extra Divers family! Extra Divers Worldwide has dive centers, resorts and boats around the world and is one of the bigger corporate dive businesses. The company is known for high quality standards and German
Pünktlichkeit
meaning punctuality.
The Dutch couple Roberto van Heijningen & Debby Boogaarts are managing the
Extra Divers Speyside dive center and Nabucco Resort Speyside Inn Resort
. With an amazing waterfront location, a local Caribbean vibe and plenty of dive sites really close-by this is a perfect setting for your dive holiday.
Because we were staying in Crown Point and Carnival was arriving we asked for a last-minute dive experience at Speyside. Debby helped us out perfectly and managed to schedule the best dive site nearby. It was so impressive, I want to go back there right now and experience more of Speyside underwater.
Roberto was very knowledgeable about tank and gear maintenance and he explained us all about their previous dive management adventures which are impressive. Everything was professionally and passionately taken care off. Thanks to Debby, Roberto and Nemo for doing a great job!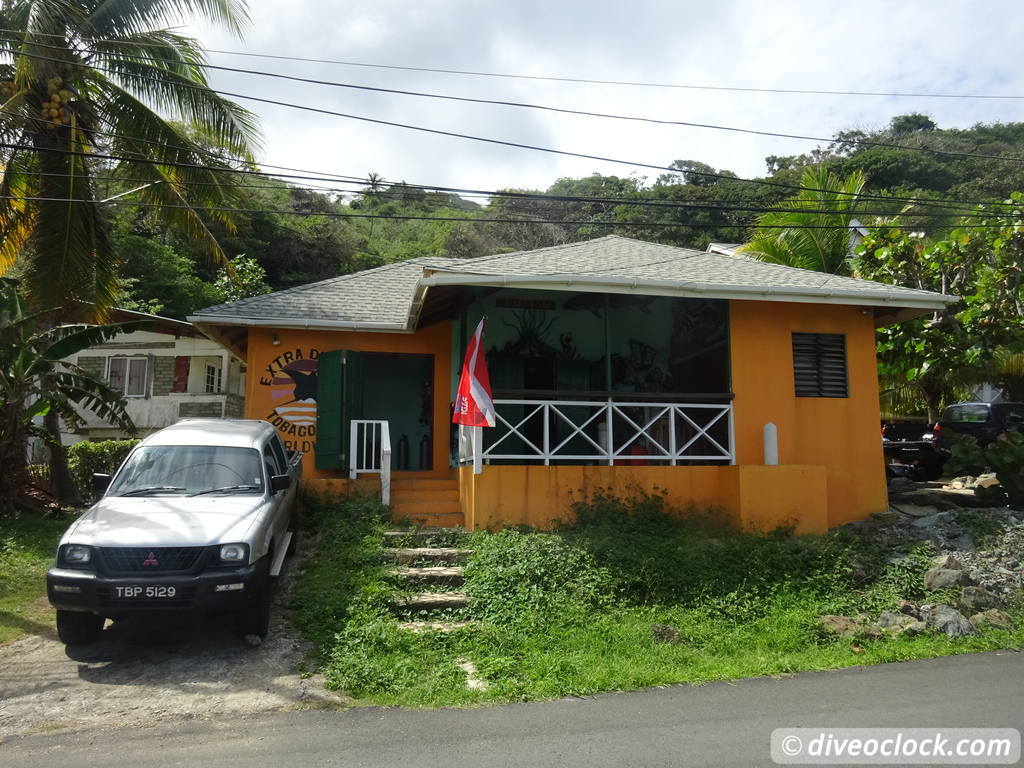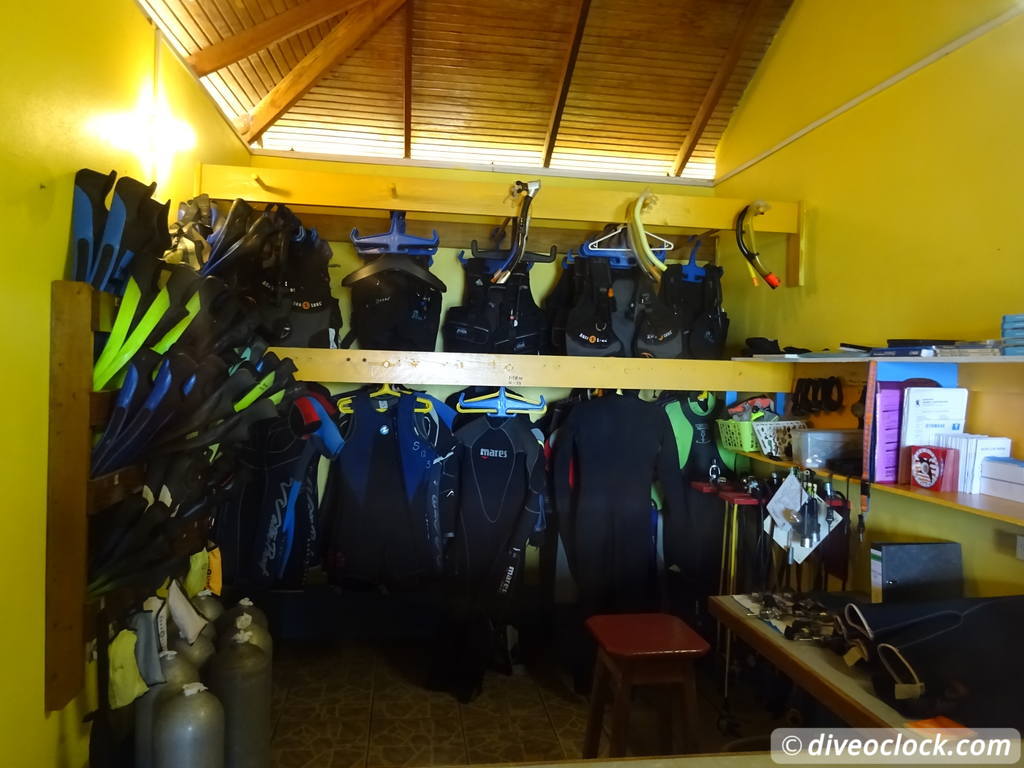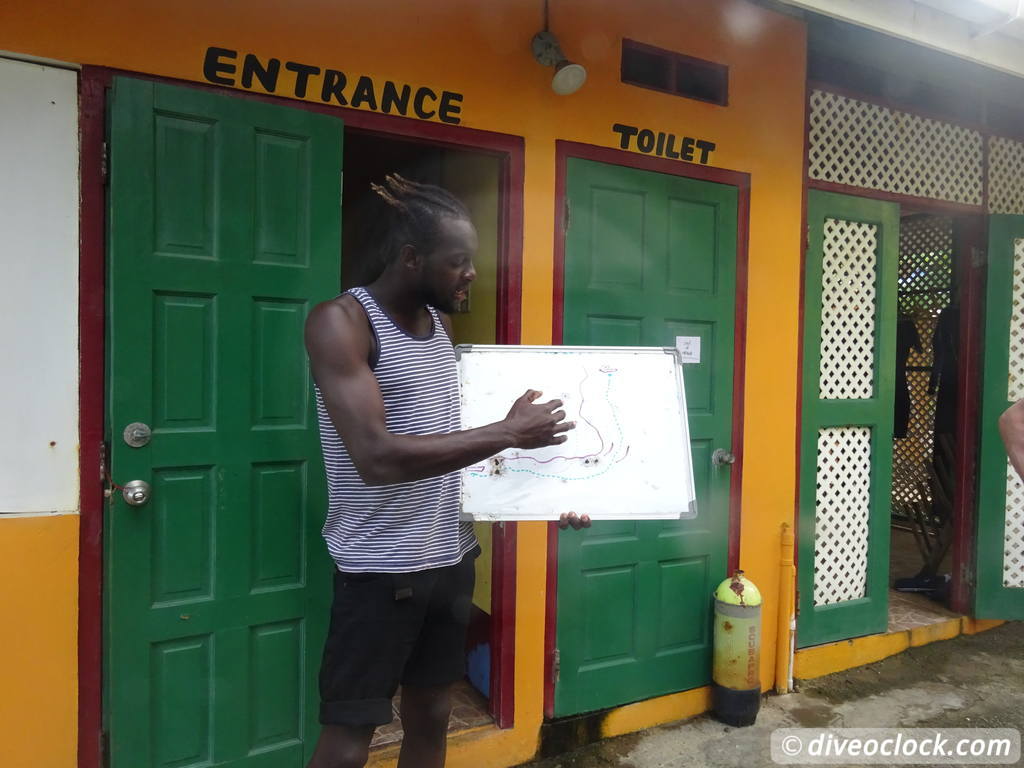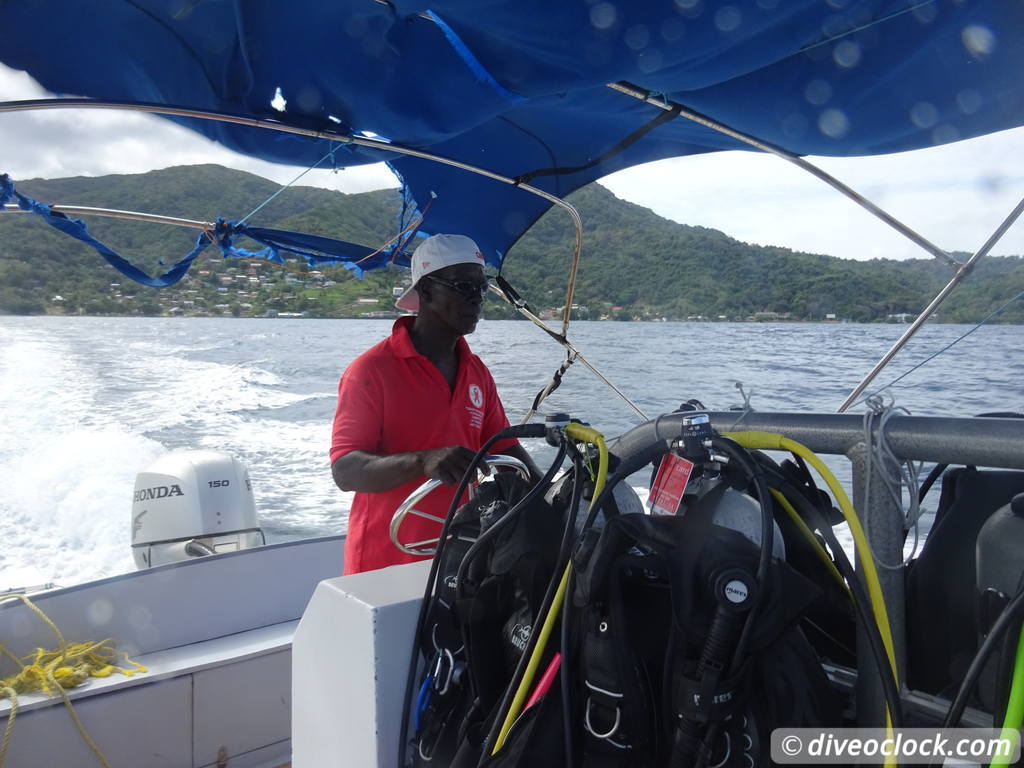 Extra Divers Speyside
For more information about Tobago, things to do, restaurant and bar recommendations, cultural experiences and a lot of useful travel tips for your holiday, visit my travel blog!
Click here for travel information about Tobago
on Crazy Dutch Abroad.
If you like this post, hit that like button on our
Facebook page
and stay tuned for more!
Marlies Wolters
Founder of Dive O'Clock "It's dive o'clock somewhere!"

Share this page: