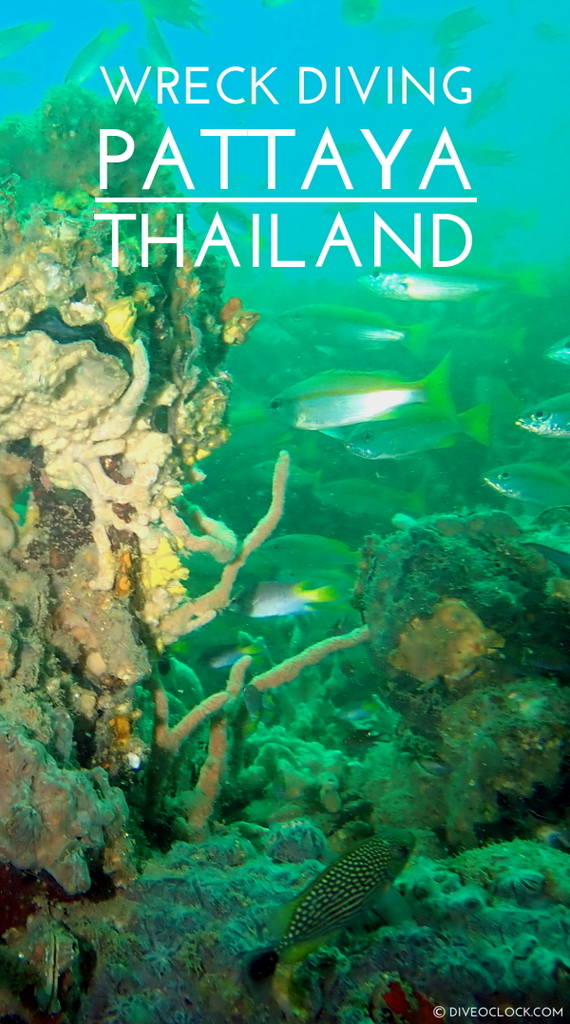 Wreck Diving around Pattaya, Thailand
Did you know Pattaya is the wreck diving destination of Thailand? Even if you do not like wreck diving, this is where you will find schools of fish and countless marine life species! Discover the wrecks of the Pattaya's near and far islands by day trip.
Pattaya in 2019
Pattaya has a reputation that attracts some people while withholding others. This area of Thailand has long been famous for go go girls and sex tourism which the government has been trying to change. They cleaned-up the beaches, walking street aka the 'red light district' and added security officers and police stations around town.
My main reason for coming was that this diving area of Thailand has the least rain during the 'green season' as well as fast internet and comfort. After seeing many Thai provinces and countless Thai islands I was very curious about Pattaya nowadays but cautious regarding where to stay (for more than a month).
For sure you still find more expats than backpackers and more massage salons than hawker stalls but Pattaya is not so bad. It seems to be more like a mass tourism rather than sex tourism destination these days and both are easy to avoid in this area. There are countless sky scrapers, night markets, shopping malls and restaurants from literately all corners of the world. Pattaya has something for everybody, but the true beauty of Pattaya you can find underwater.
For me, I thought the main streets of Pattaya where too dense build, crowded at night and too busy to stay for long-time, so I moved to Jomtien. Jomtien has a totally different vibe than Pattaya, although it is only a 10-20 minutes drive to Pattaya. The long beach front with promenade is lovely, there are less groups of tourists and the restaurants are more local. Perfect for what I was looking for!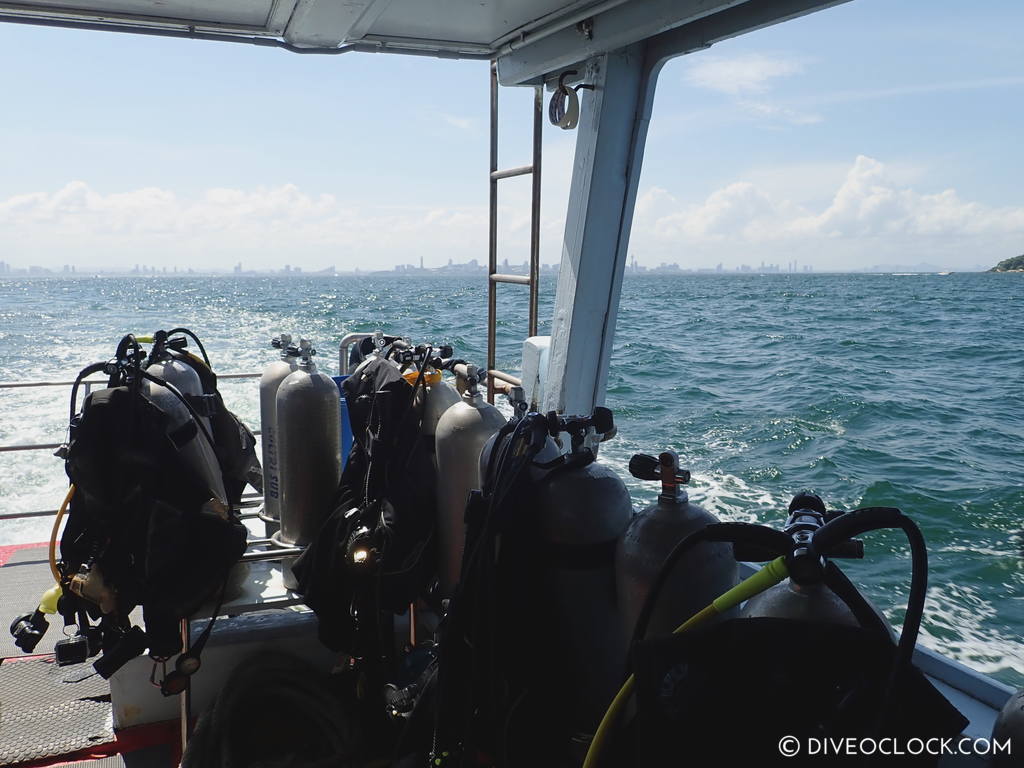 Pattaya skyline from the diving boat
SCUBA Diving Pattaya
Depending of the time of year the visibility can be as low as 10 meters / 30 feet , but the water is warm and the tropical coral reefs are similar to the rest of the Gulf of Thailand . The big attraction of diving around Pattaya however is the amount of beautiful ship wrecks and that is for both the size and history as well as the amount of fish you can find on those wrecks.
There are many tropical islands dotted along the Pattaya coastline. The most famous is Ko Larn island, with several dive spots around the island. It is one of the so-called Pattaya near islands, reachable within 30 minutes by boat. But, as with many places around the world, the more remote the dive site - the better the reefs. The Pattaya far islands can be reached by boat in about one hour and it is worth it!
Basically all dive sites between Ko Si Chang and Ko Samet can be reached from Pattaya. This creates enough dive sites to keep you busy for weeks. It's a great place to learn to SCUBA dive as you will learn under a variety of diving conditions, including waves and surge (again depending on the time of visit.)
For sure a day of diving / on the boat around Pattaya's tropical islands is very different from the city life. As soon as you leave the harbor the whole ambiance changes.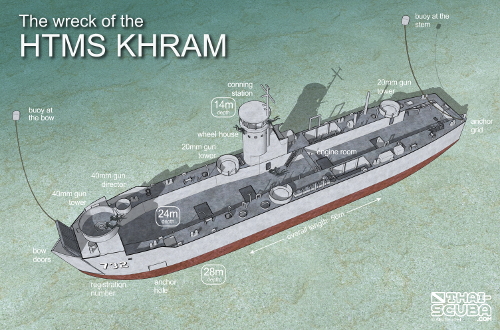 Khram Wreck (Credit: Thai Scuba)
Wrecks around Pattaya
There are many wrecks you can dive around Pattaya. The most popular wrecks are the HTMS Khram wreck, HTMS Kut wreck (or Kood wreck) and HTMS Mataphon wreck. The famous Hardeep wreck or Suddhadib is also reachable by day trip from Pattaya, by driving South to Samaesan first. More information about Pattaya Wreck Diving .
The Khram wreck was by far my favorite wreck dive around Pattaya due to the amount of fish and marine life swimming around. Also the 'artificial reef' on the wreck is stunning; colorful sponges, anemones, soft corals and critters hiding there. Kut wreck comes is second due to the barracudas and other larger fish species swirling on top of the wreck.
The weather has to be good to dive the wrecks and sometimes the buoy lines are cut by fisherman, making it easy to miss due to visibility and currents. The wrecks start at around 15 meters / 50 feet (the bottom is at around 30 meter / 100 feet), making it not possible for snorkelers and inexperienced divers to go here.
Most dive centers around Pattaya take only PADI Advanced divers or equivalent and preferably with at least 20 dives and experience with strong currents. This is not a drift dive, you might have to swim against a strong current to get back to the ascent line while trying not to bump into the wreck and hurt yourself.
Luckily there are countless easy reef dive sites for the people with less diving experience and snorkelers as well.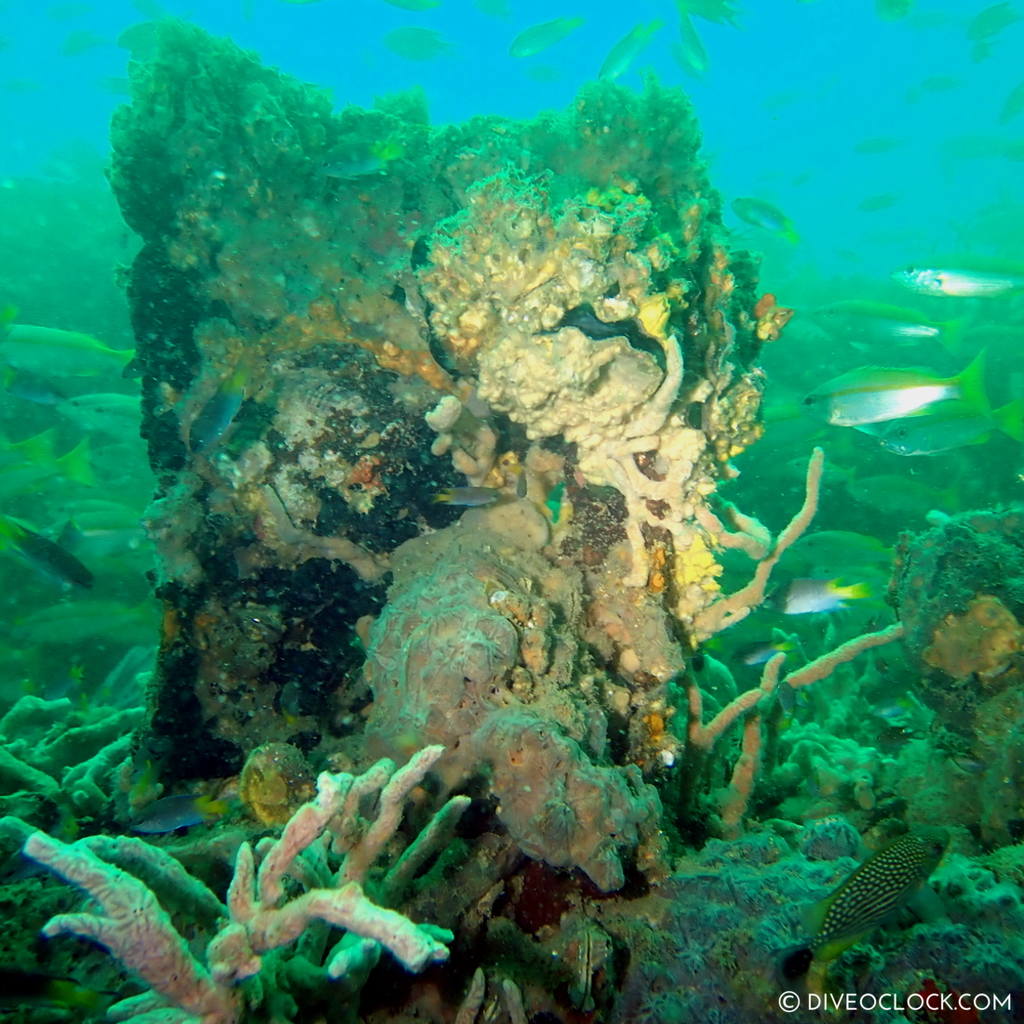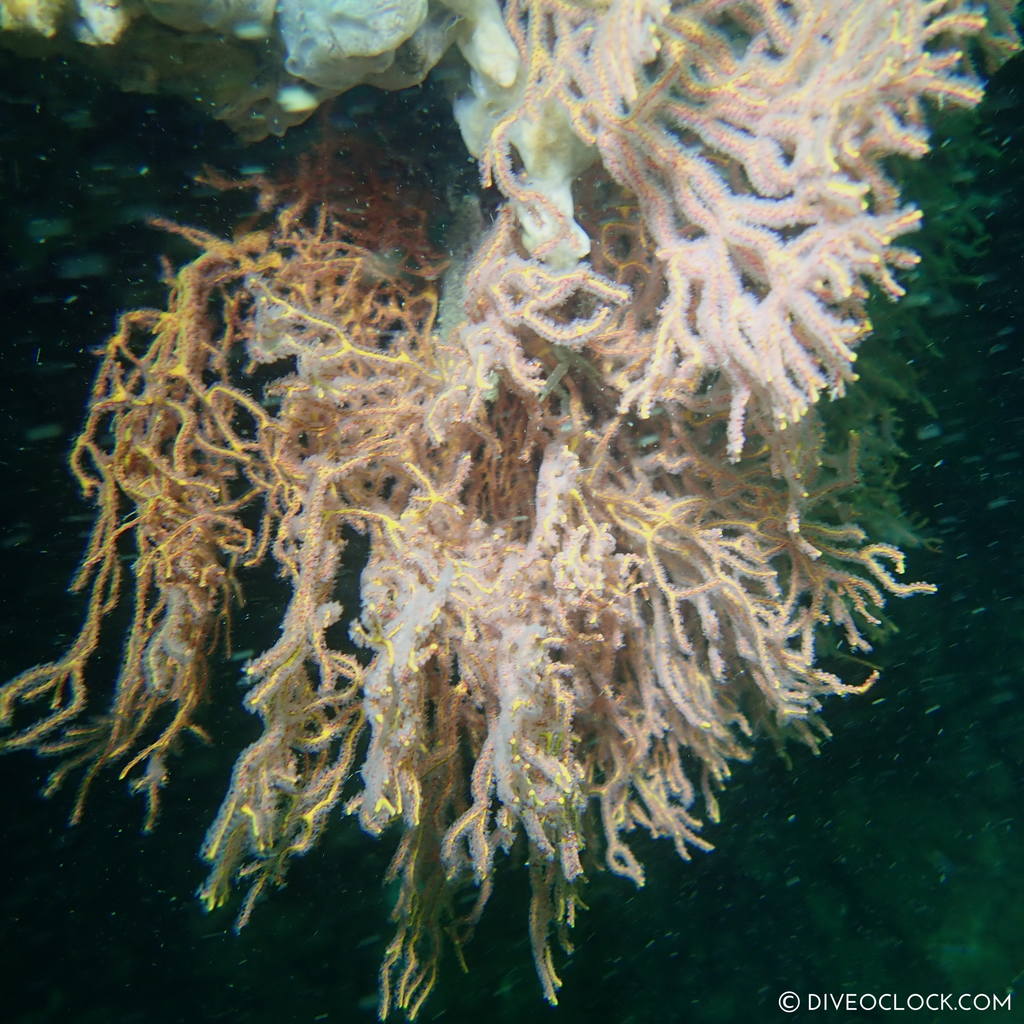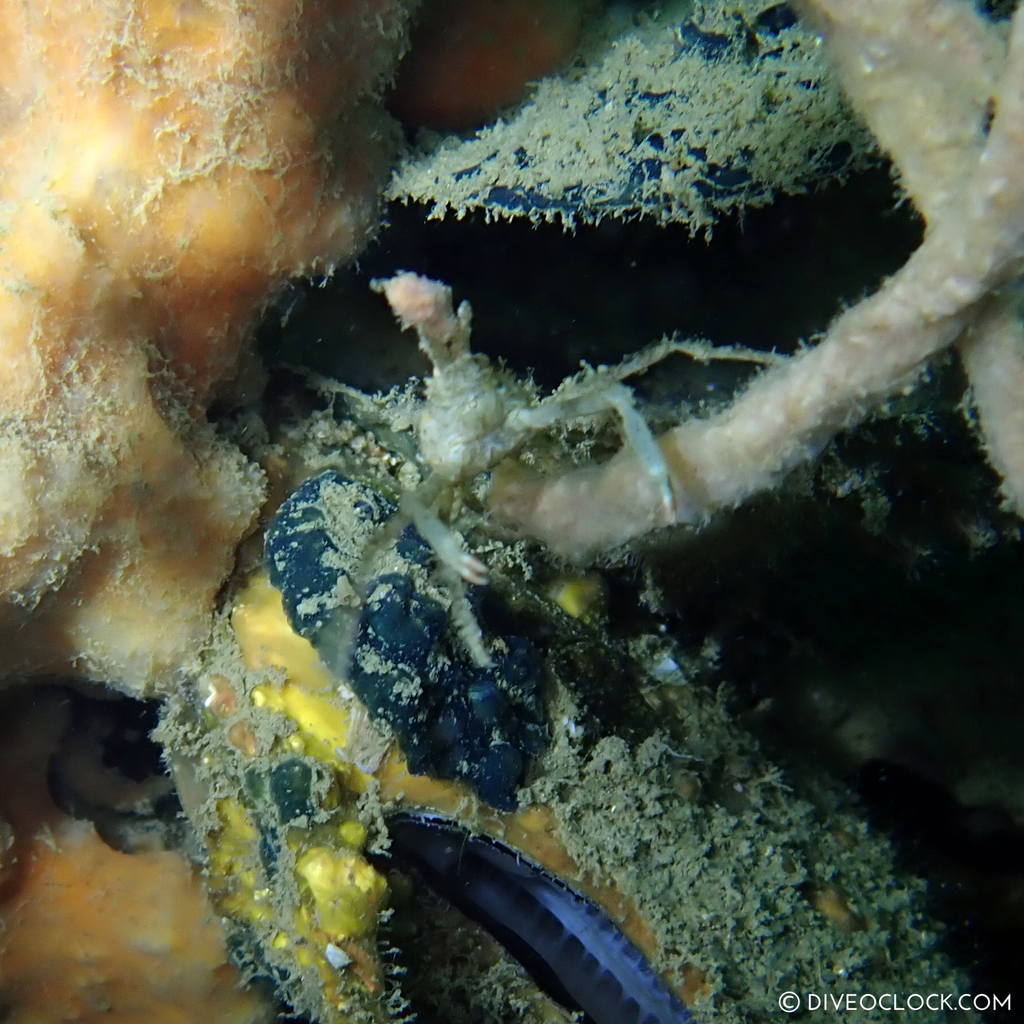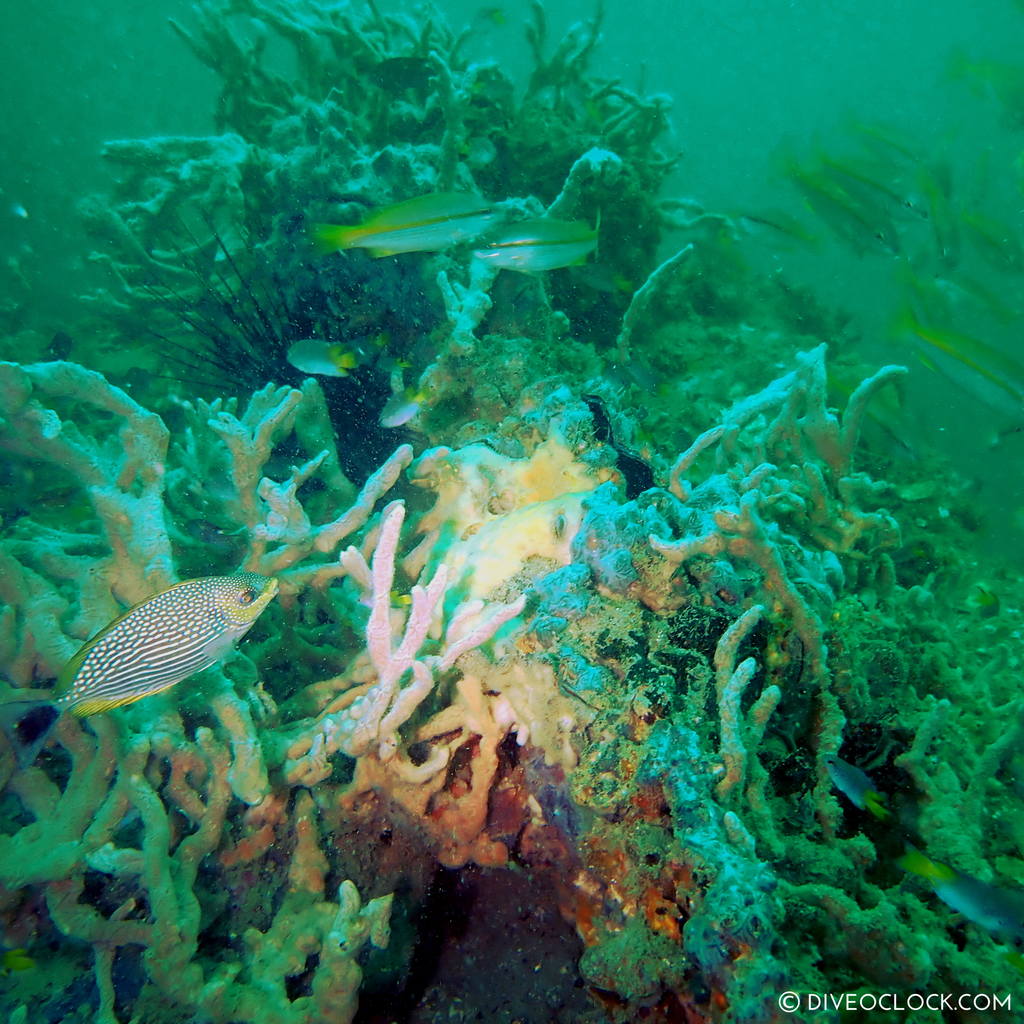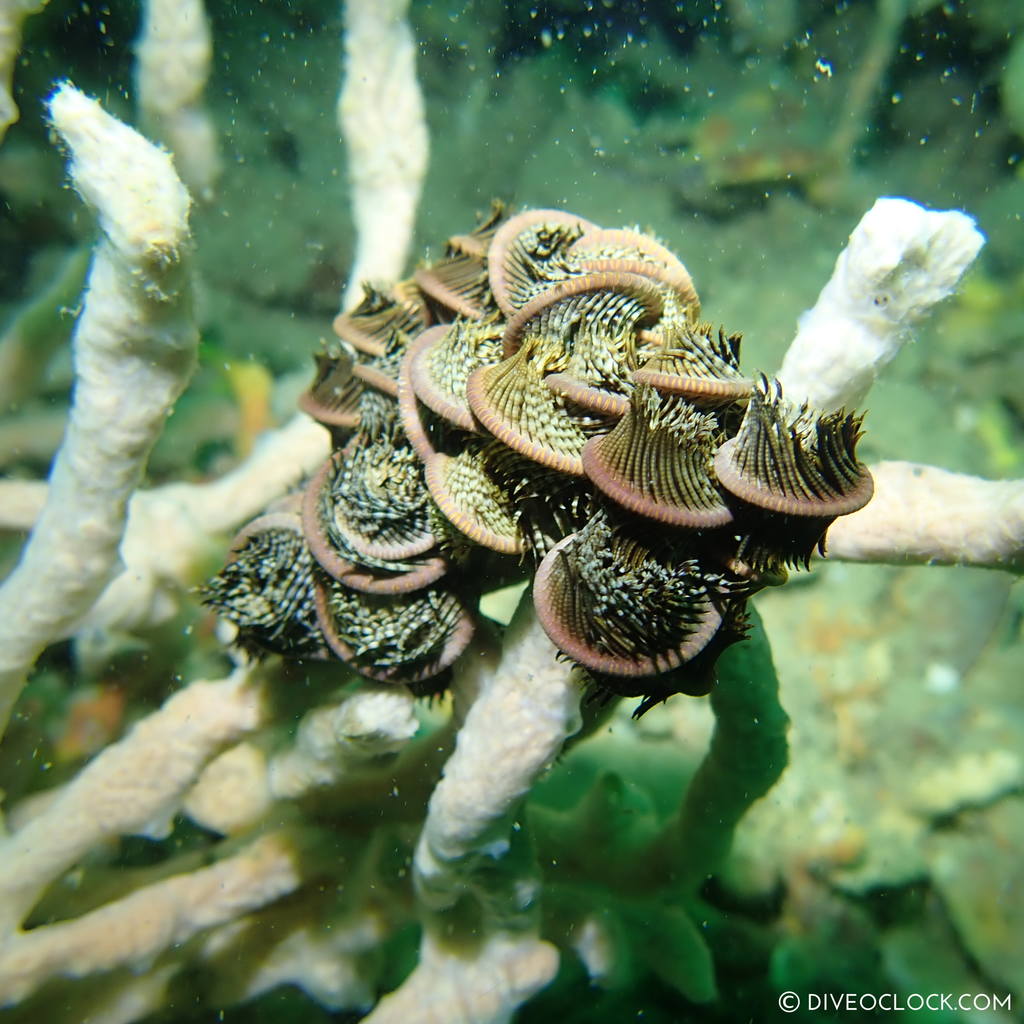 Images of HTMS Khram wreck, Pattaya, Thailand
| | |
| --- | --- |
| Country | Thailand |
| Dive area name | Chon buri, Pattaya / Jomtien |
| Dive center | Jomtien Dive Center |
| Famous for | Wreck diving (HTMS Khram wreck, HTMS Kut wreck (or Kood wreck), HTMS Mataphon wreck and Hardeep wreck) and coral reefs. |
| Price | 2-tank boat dive trip 2500 THB, about 80 USD, per person including dive guide, drinking water, coffee/tea/sodas/snacks, lunch buffet, tanks and weights. Dive equipment rental costs 400 THB per day, about 13 USD (no dive computer or SMB). |
| Hotel recommendation | Breezy House Sea view, large apartments, great service and 1 minute from the beach! Stayed here for 2 months, highly recommended! |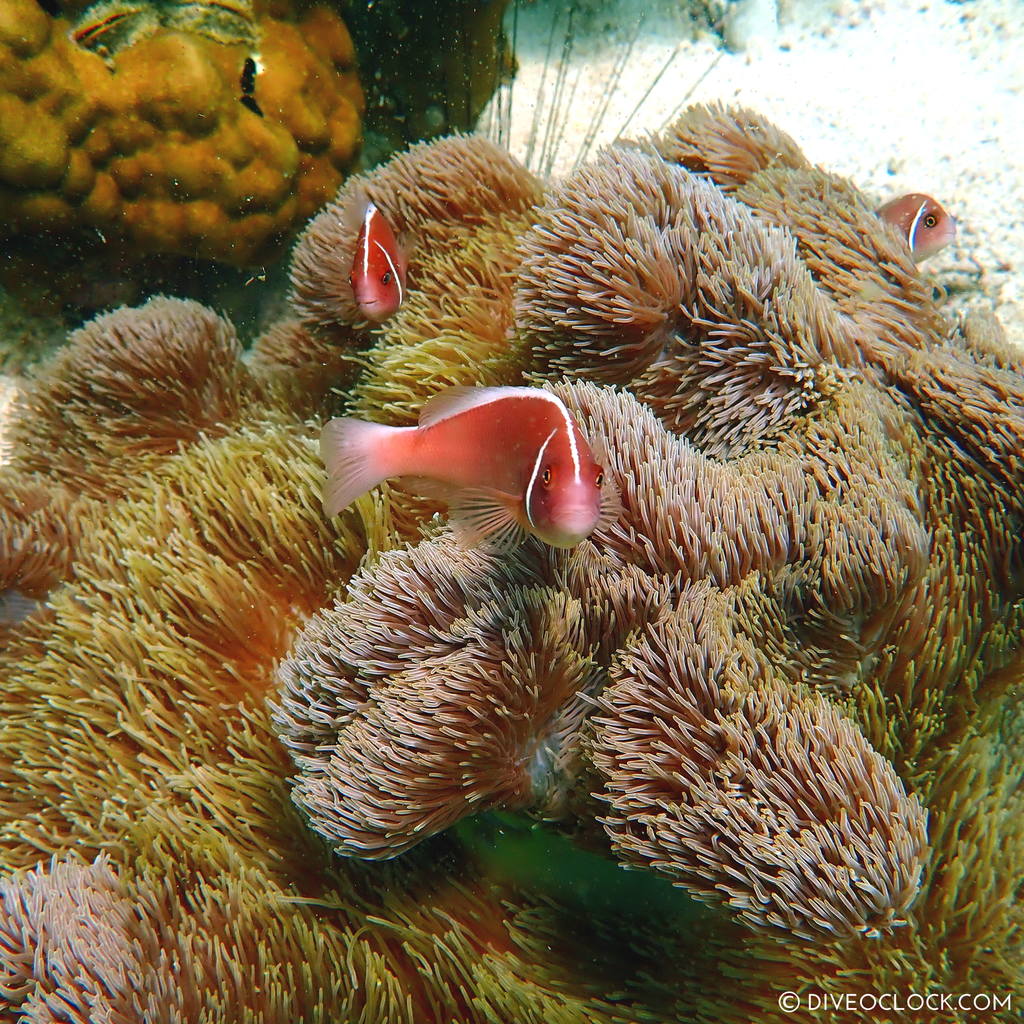 Anemone and clownfish in Pattaya, Thailand
Coral reef diving around Pattaya
There are many shallow and easy dive sites with corals around the Pattaya near and Pattaya far islands. Often there are sandy areas as well, making it easy for snorkelers and dive training. As you can dive at different sites of many of the islands, they is always an area without current or you can enjoy an easy drift dive.
You can see spotted stingrays, groupers and often sea turtles around the islands near Pattaya. Nudibranchs, sea cucumbers, Christmas tree worms, pipefish, giant clams and various scorpion fish species can also be seen during a single dive.
The coral cover and state is not the best unfortunately (apart from the wrecks where the reefs are thriving). With a water temperature above 30 degrees Celsius / 86 Fahrenheit it might only get worse, but for sure it is tropical diving around Pattaya - no wetsuit needed!
As I was diving here during 'green season' (above and below :)) and with my new camera the photos are not the best, but it does give you an overview of marine life species around Pattaya.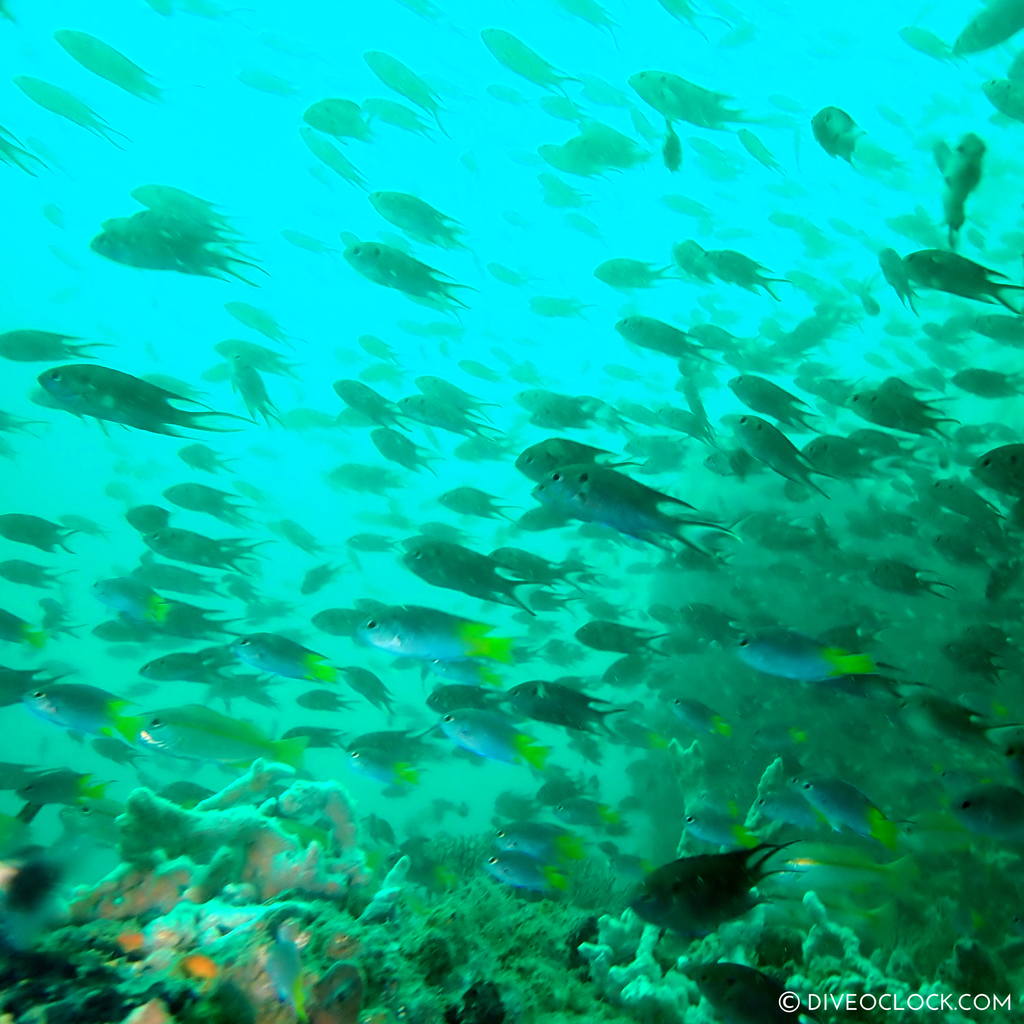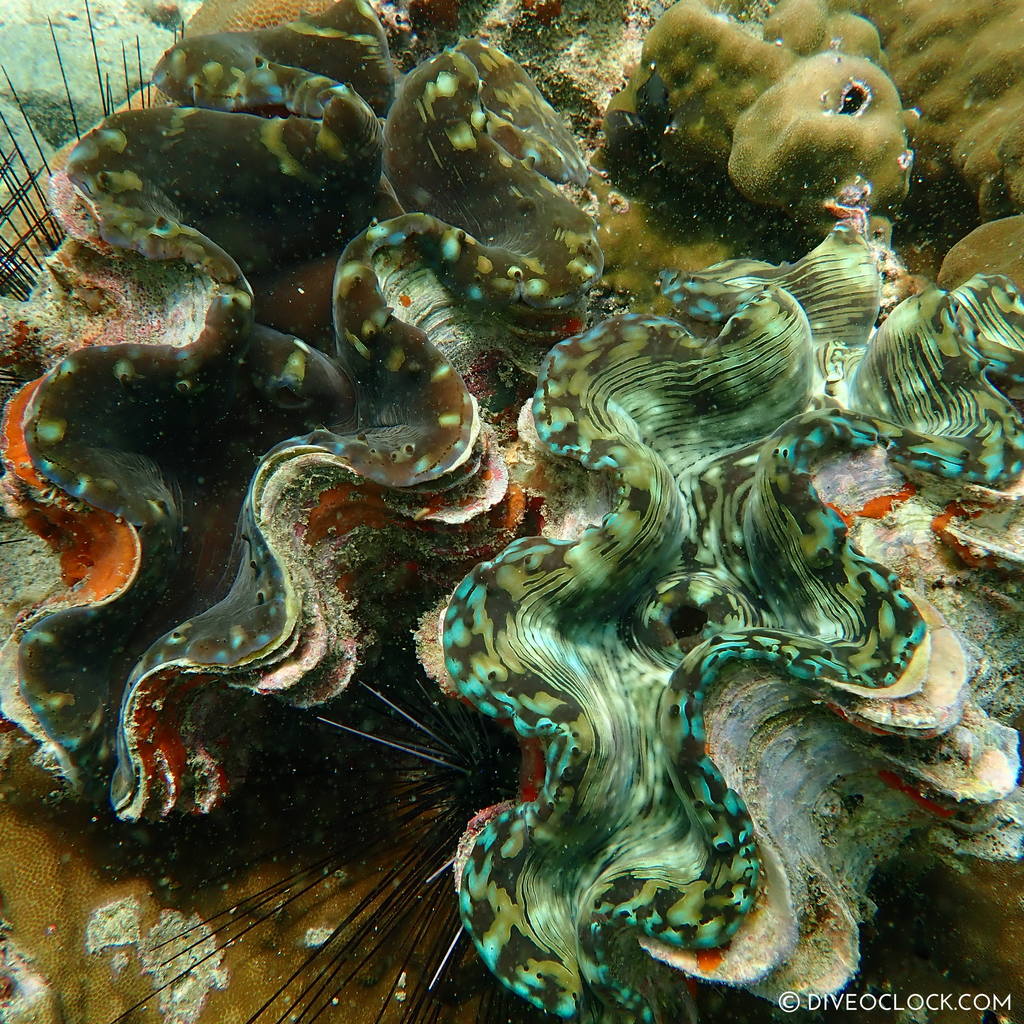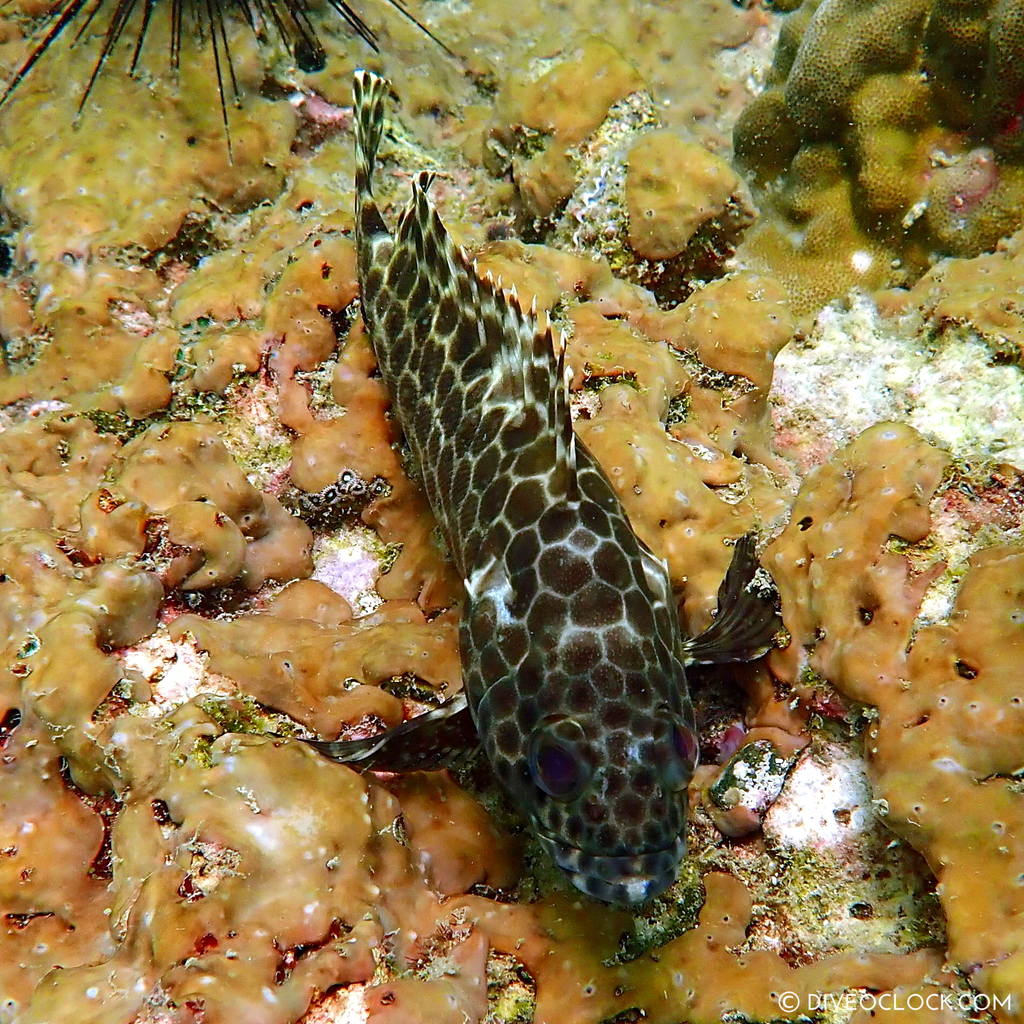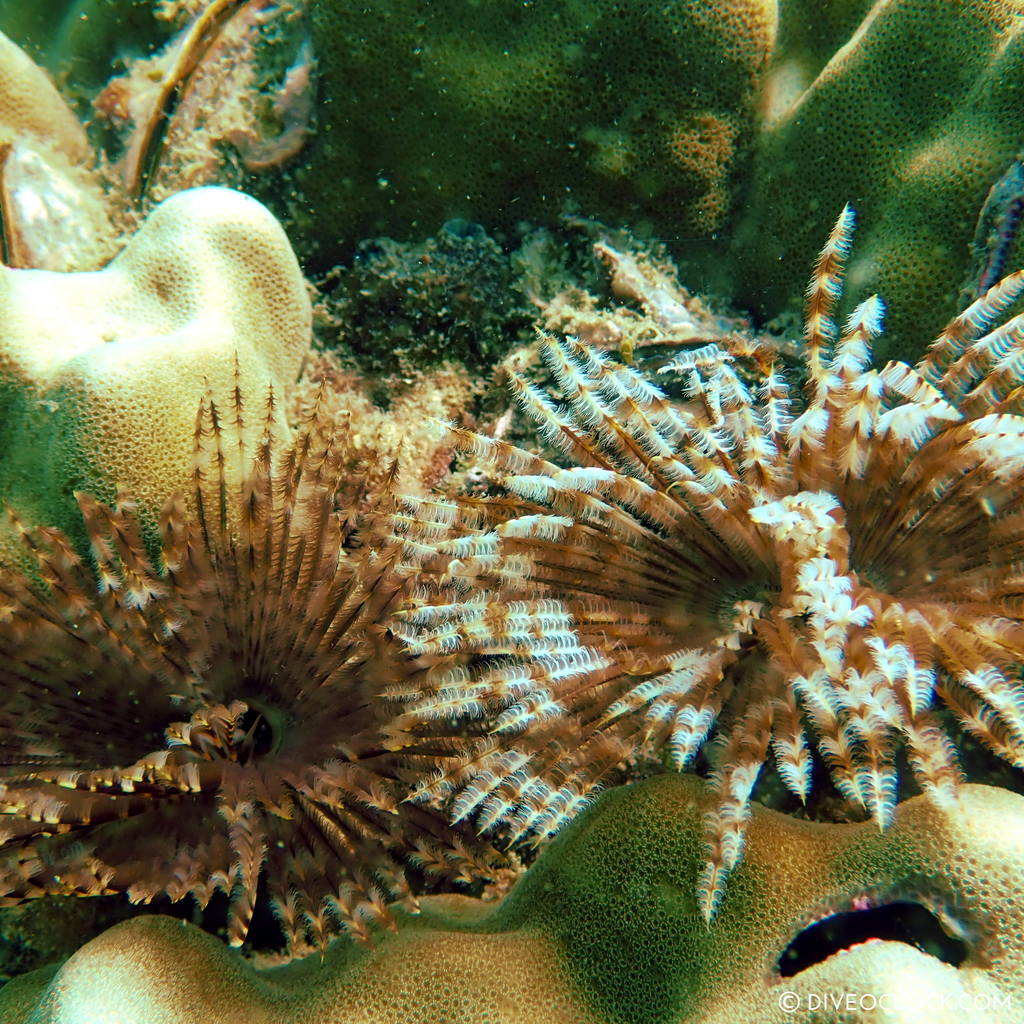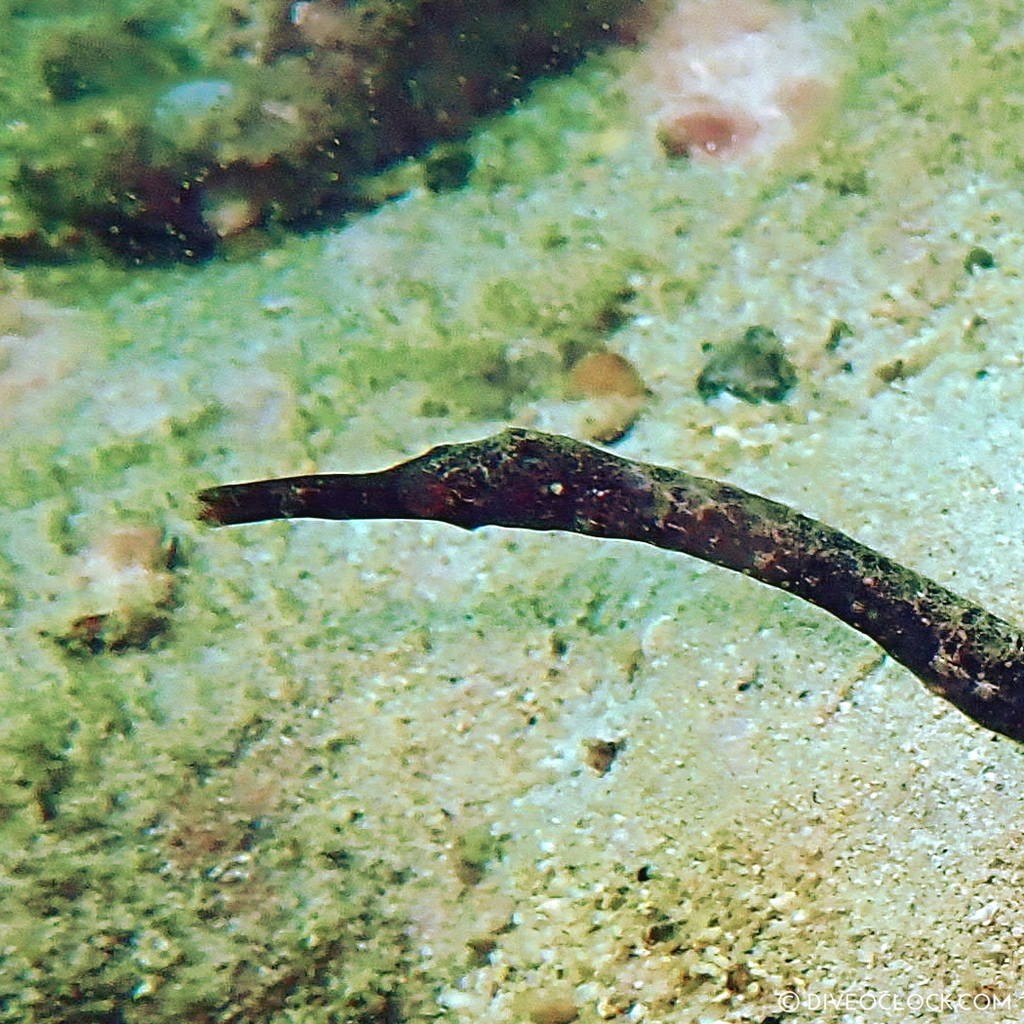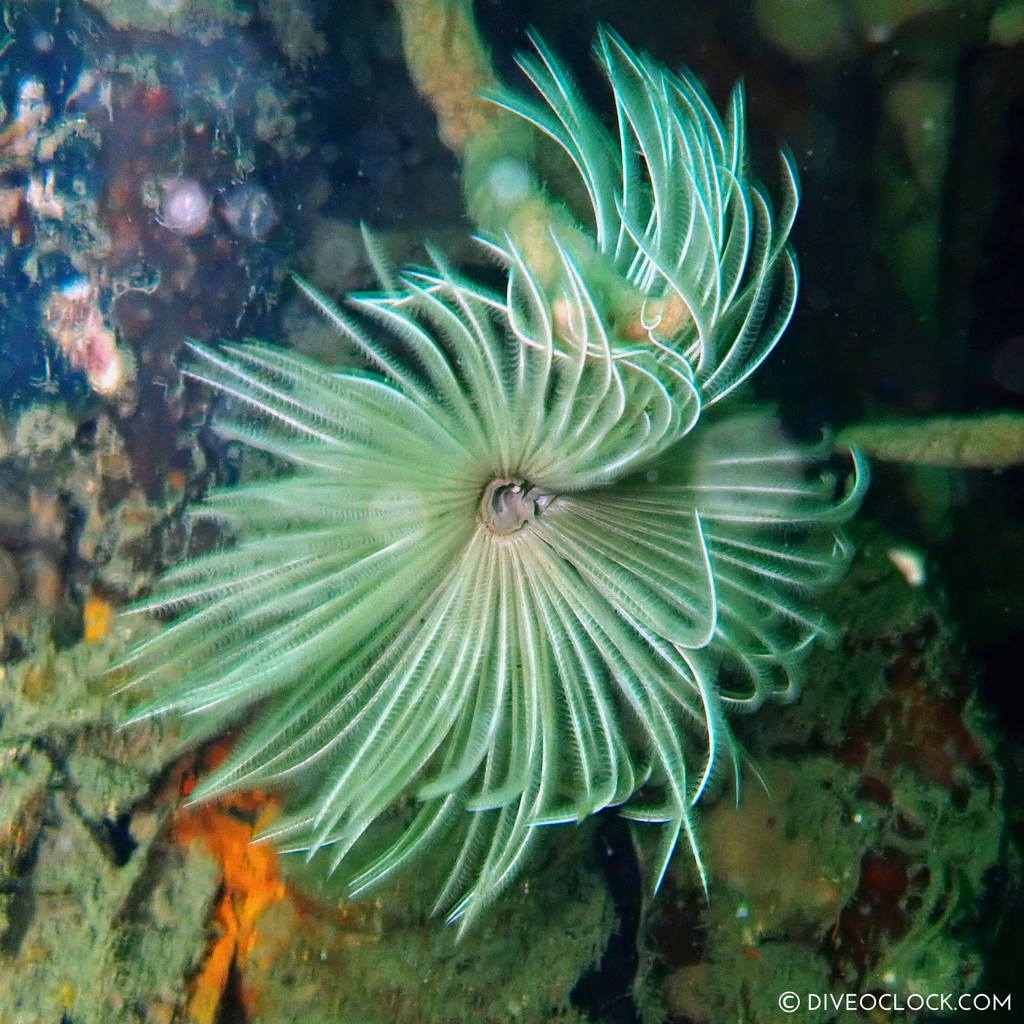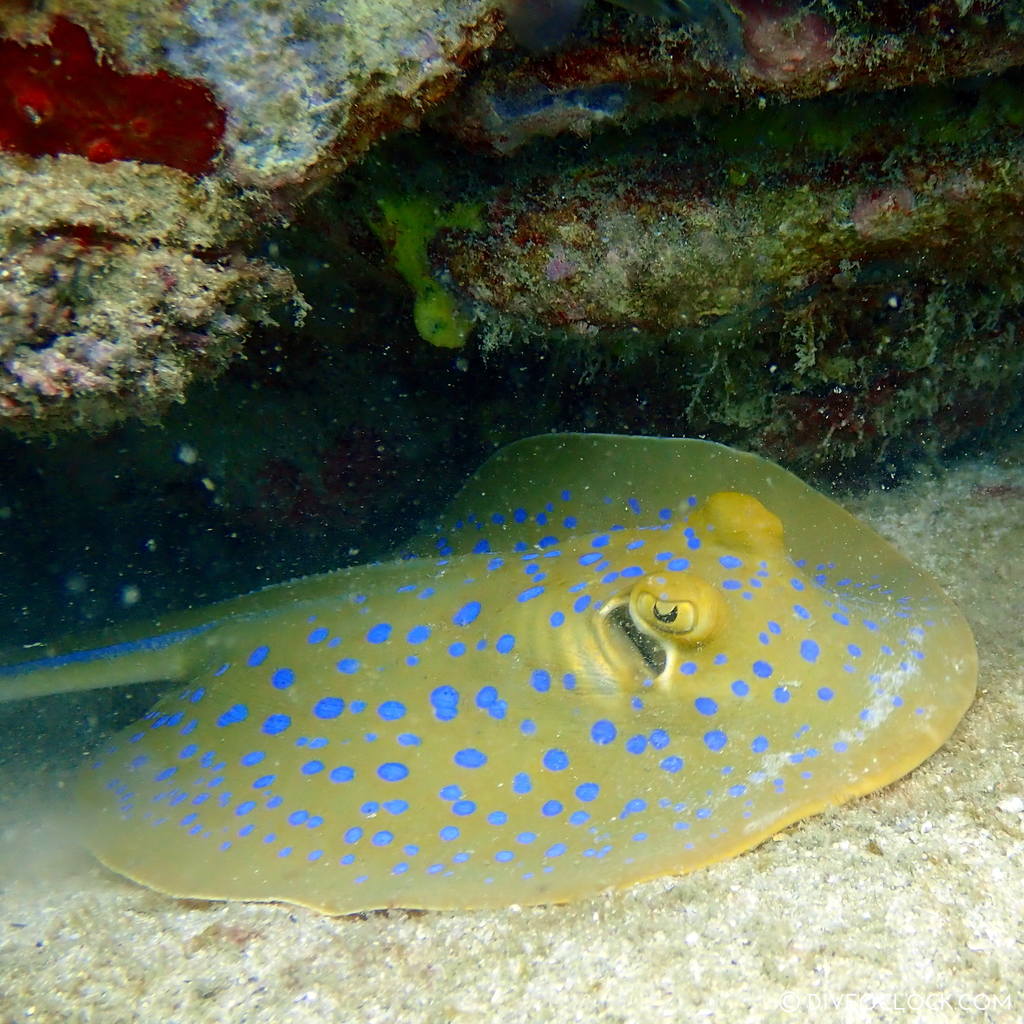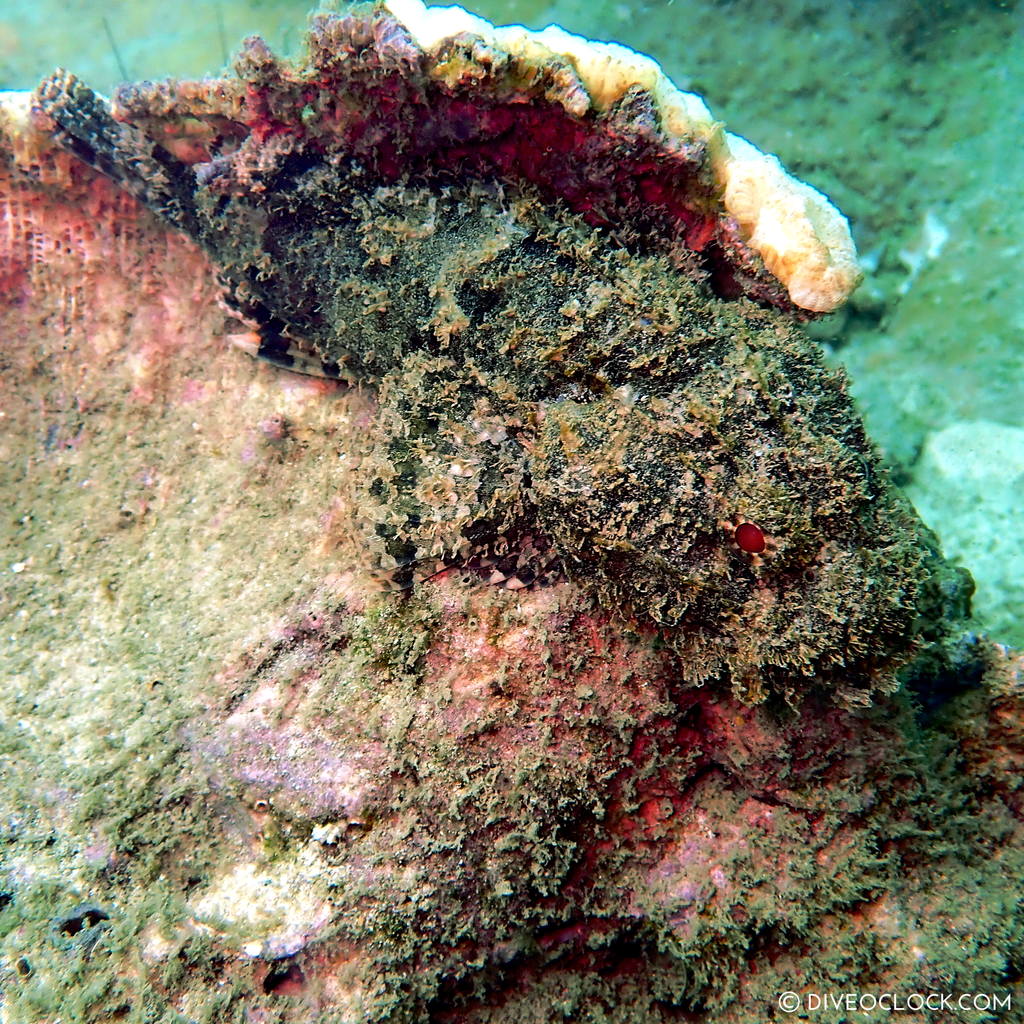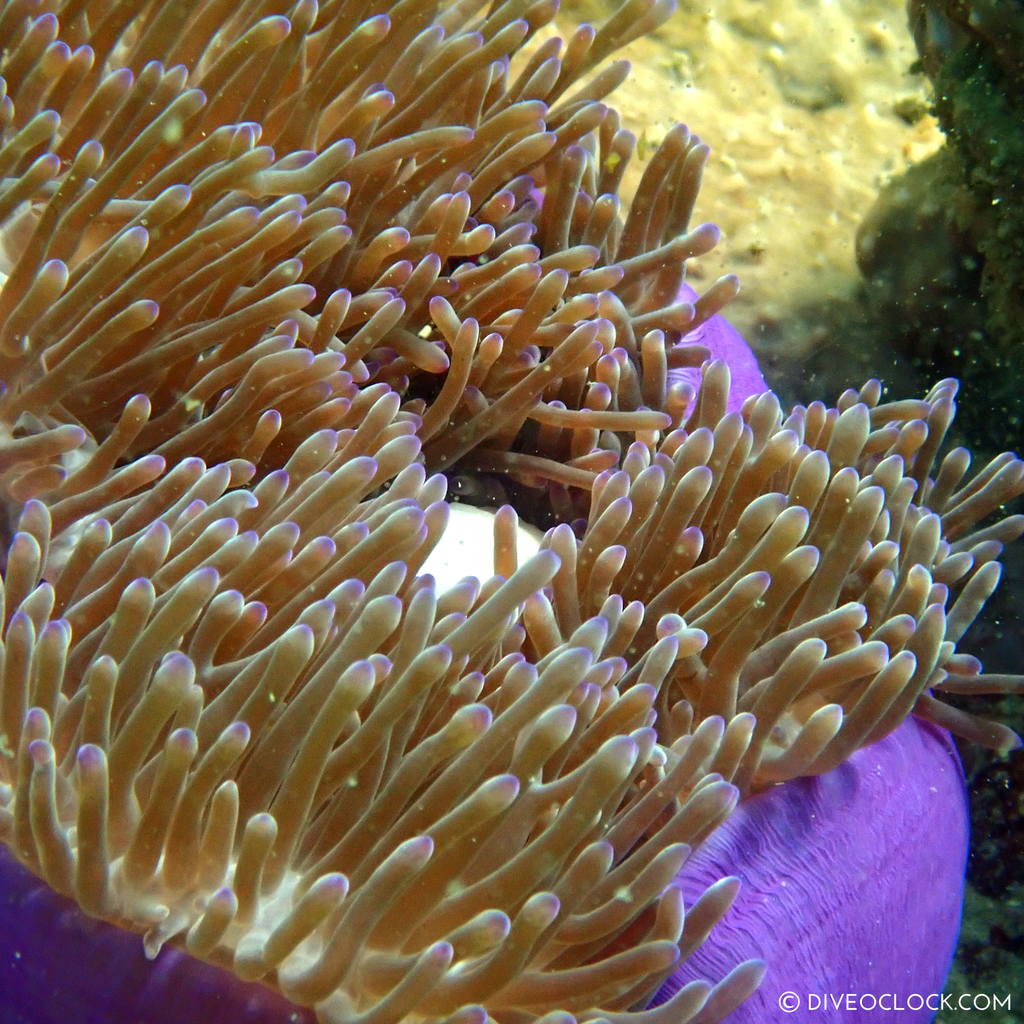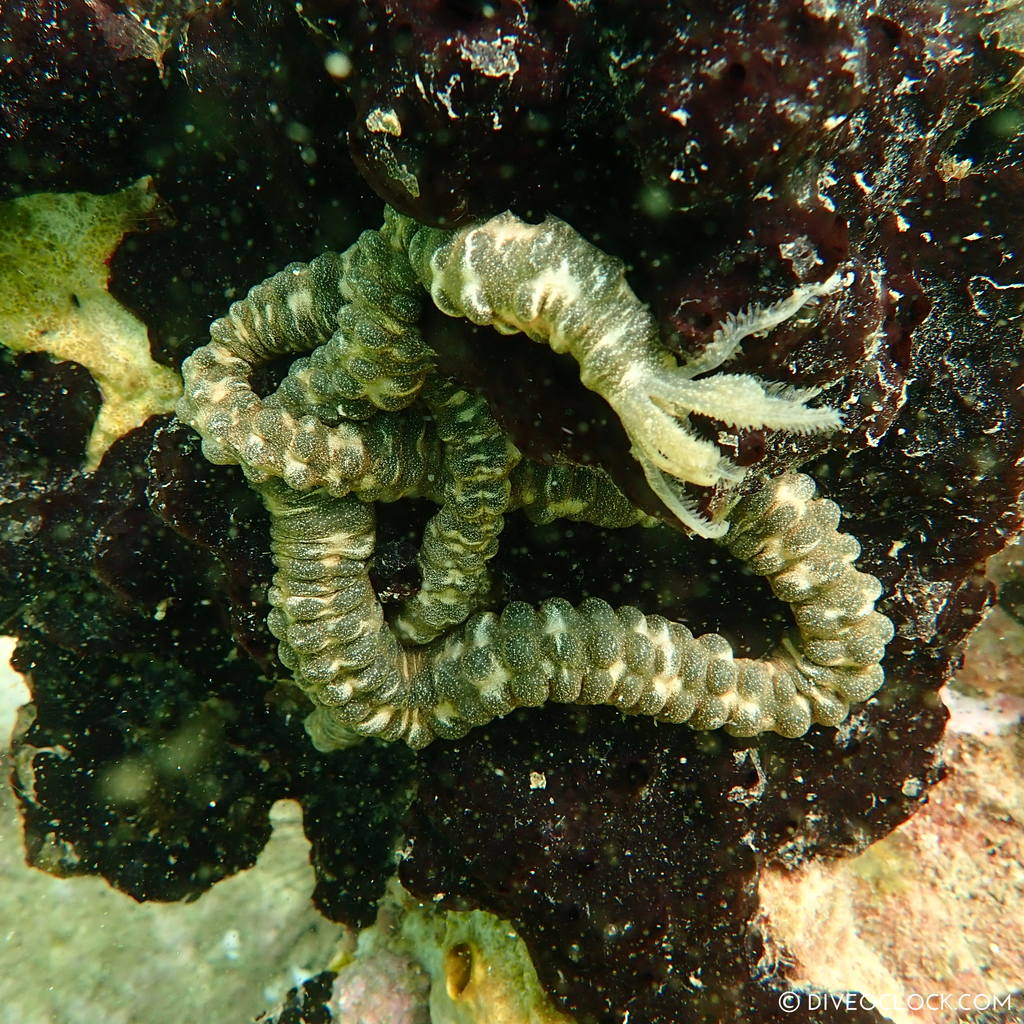 Marine life species around Pattaya, Thailand
Comparing dive destinations
Bottom structure
Reef structure
Pelagic
(big stuff in the blue)
Big reef
(bigger stuff on the reef)
Macro
(small stuff on the reef)
Current
(stream)
Flat bottom with bumps/big rocks/pinnacles
Hard corals
(not moving)
Sharks
Turtles
Nudibranchs
(snails/slugs)
No current
Slope (going down slowly)
Soft corals
(moving)
Rays
Eels/snakes
Sea horses and pipe fish
Small
(you can easily swim against it)
Wall
(steep but you see the bottom)
Table-/fan-shape
Trevally/Jacks/Tuna
Groupers
Scorpion/frog fish
Medium
(you can swim against it for a little while/higher air consumption)
Drop off
(steep and you can't see the bottom)
Anemones
Barracudas
Lobsters/crabs
Octopus/squid
Strong/reef hooks
(you cannot swim against it)
Blue
(no reference)
Sponges
Sardines/herrings
Puffers
Shrimps
Pumping/washing machine/OMG/hold your regulator
(superman)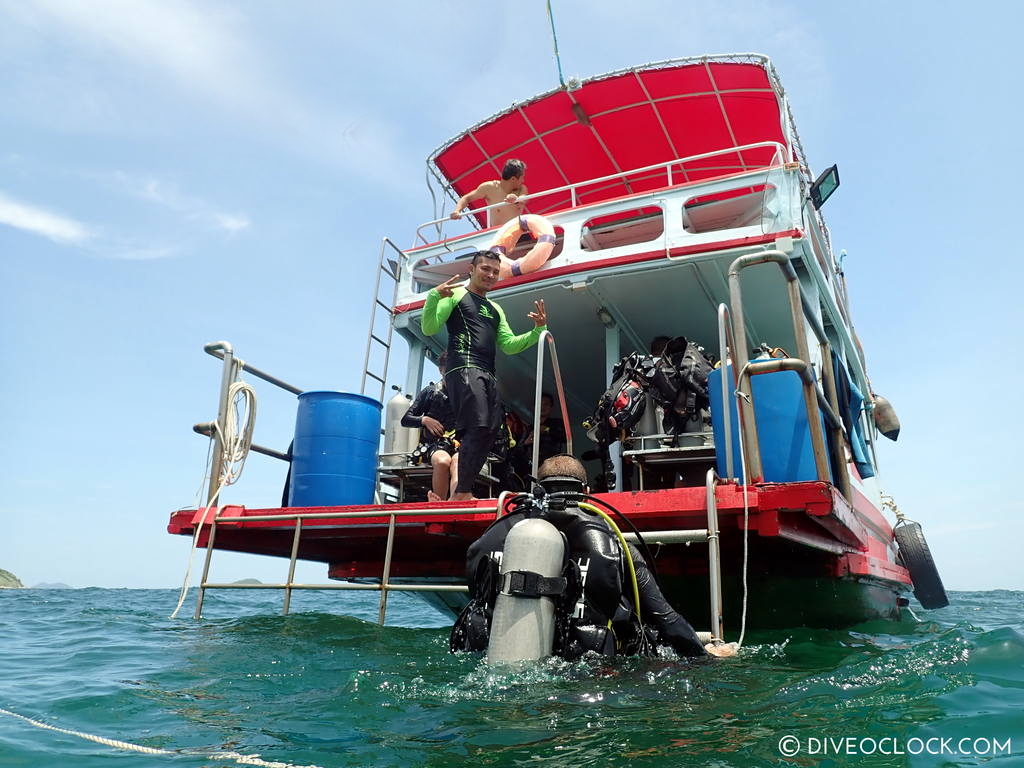 Boat diving with Jomtien Dive Center
Jomtien Dive Center
Jomtien Dive Center is amazing. The staff is really helpful and always making sure you have a good day on the boat. Unlimited coffee / tea / cookies and a delicious lunch buffet does help making it a lovely day out for diving (bring your own beer is you want).
From the pick-up to the drop-off back at your hotel everything runs smoothly, ok - if all the other guests are on time :)). The boat crew as well as the dive guides are very experienced and you can tell by the little details that make the difference during the day. They really work as a team and laugh a lot - happy vibes on the boat!
The boat is large and has a toilet / changing room, dive gear rinsing buckets, coffee/tea area, sunbeds and enough space to sit and relax. It's an old Thai fishing boat, like many 'slow boats' for diving around Thailand, giving a typical Thai diving experience.
Highly recommended!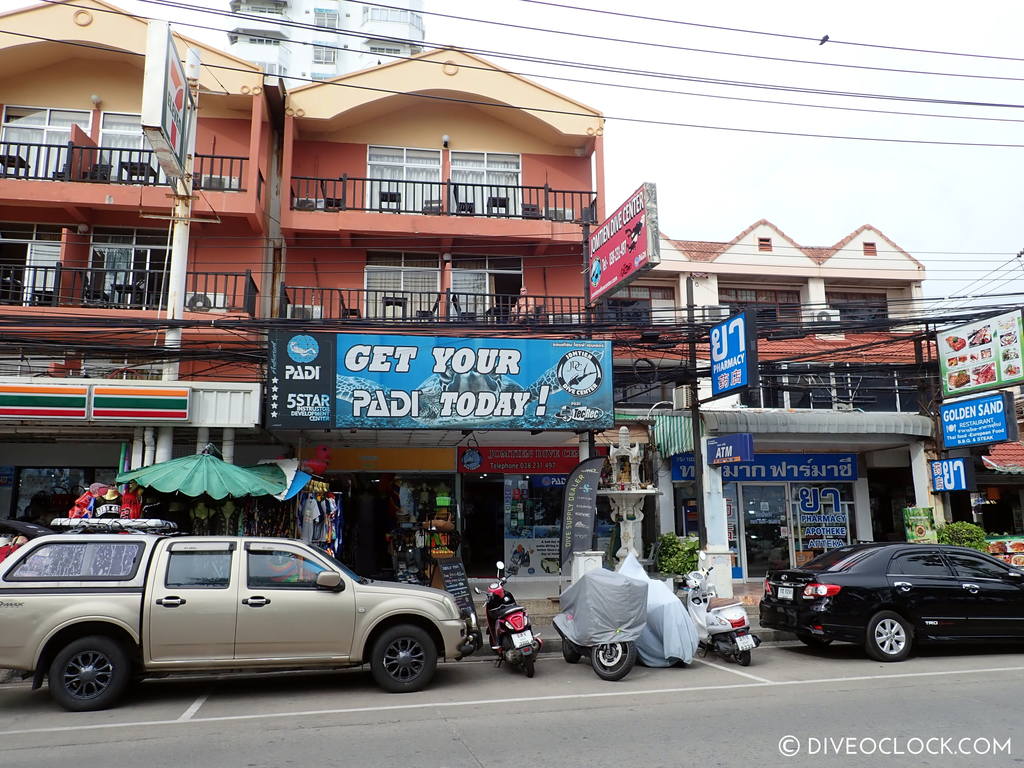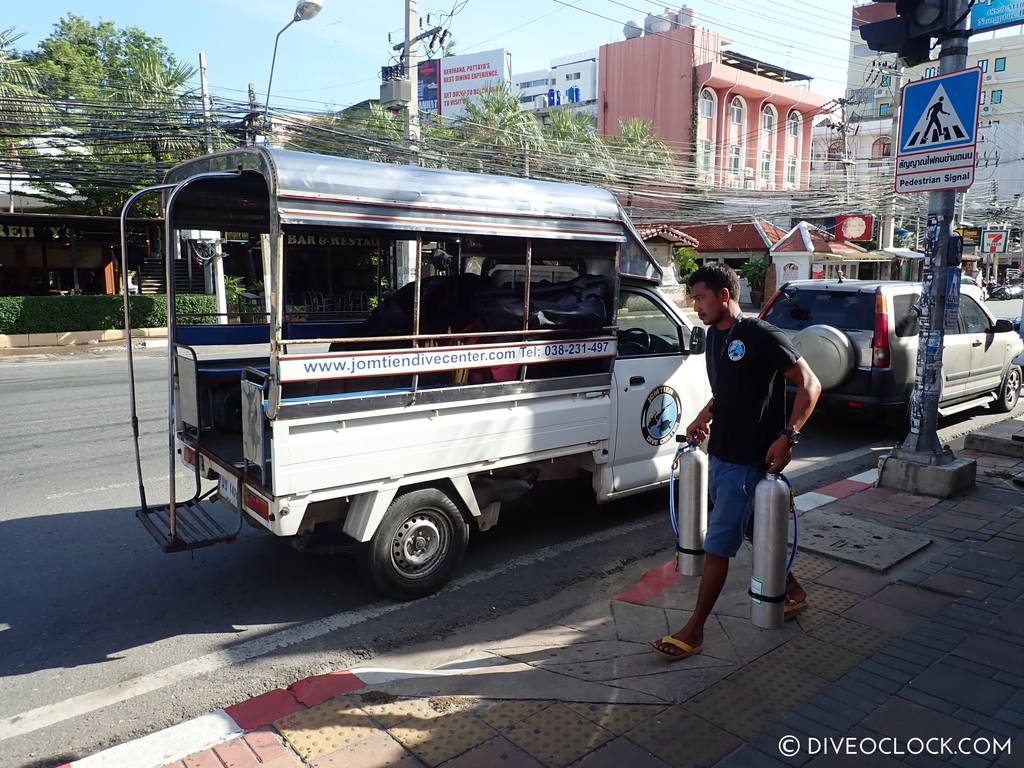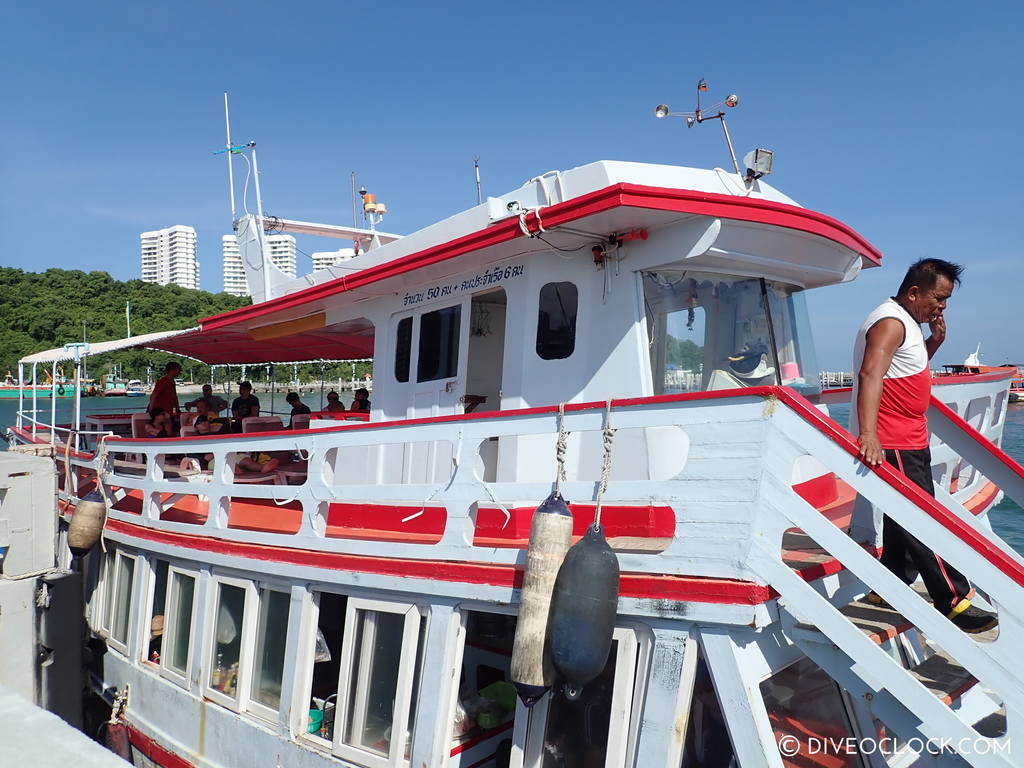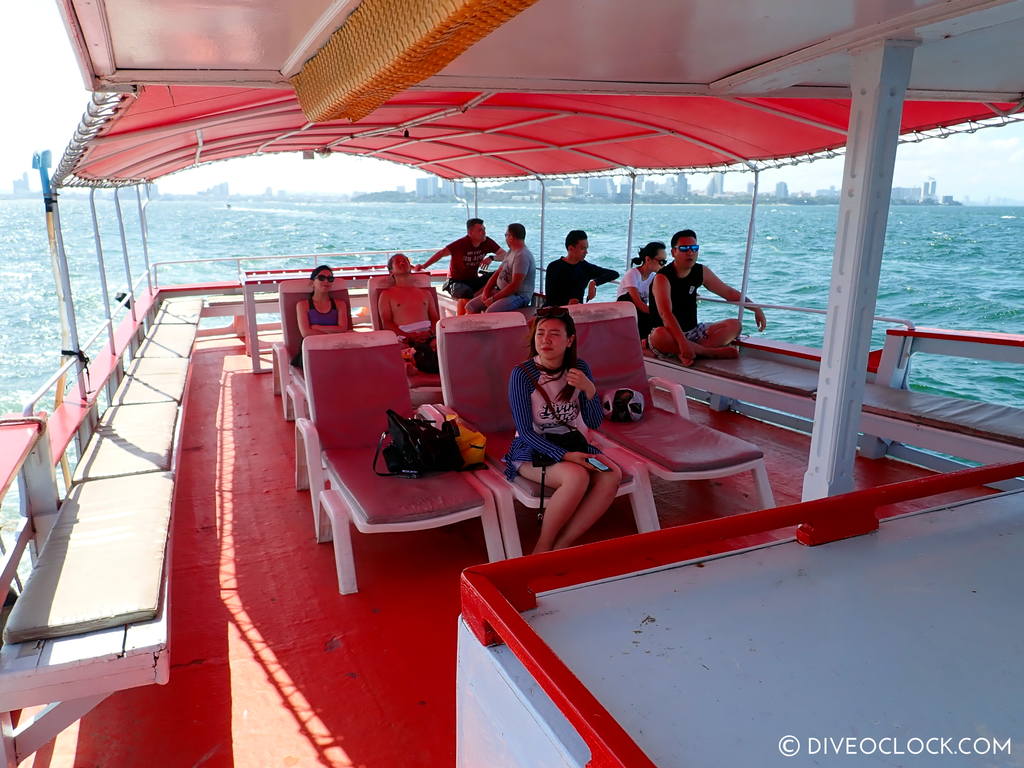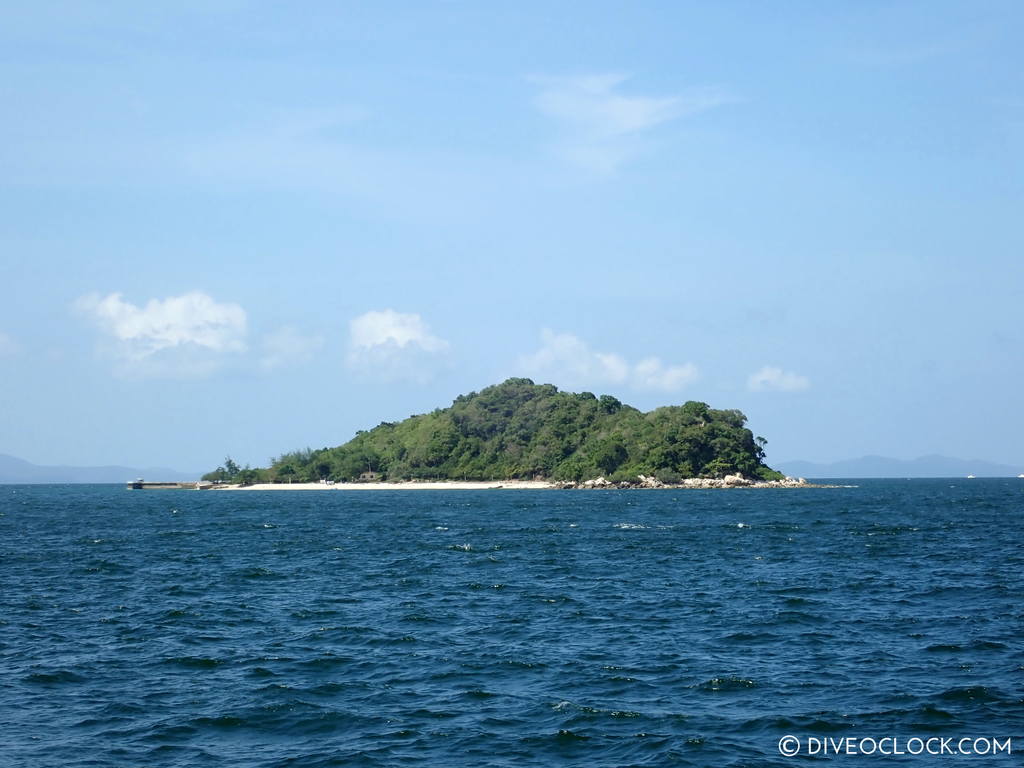 Jomtien Dive Center and one of Pattaya's tropical islands
Thank you for reading and drop me a message if you need help organizing your trip.
Do you have more tips for diving around Pattaya? Share them as a comment.
If you like this post, hit that like button on our
Facebook page
and stay tuned for more!
Marlies Wolters
Founder of Dive O'Clock "It's dive o'clock somewhere!"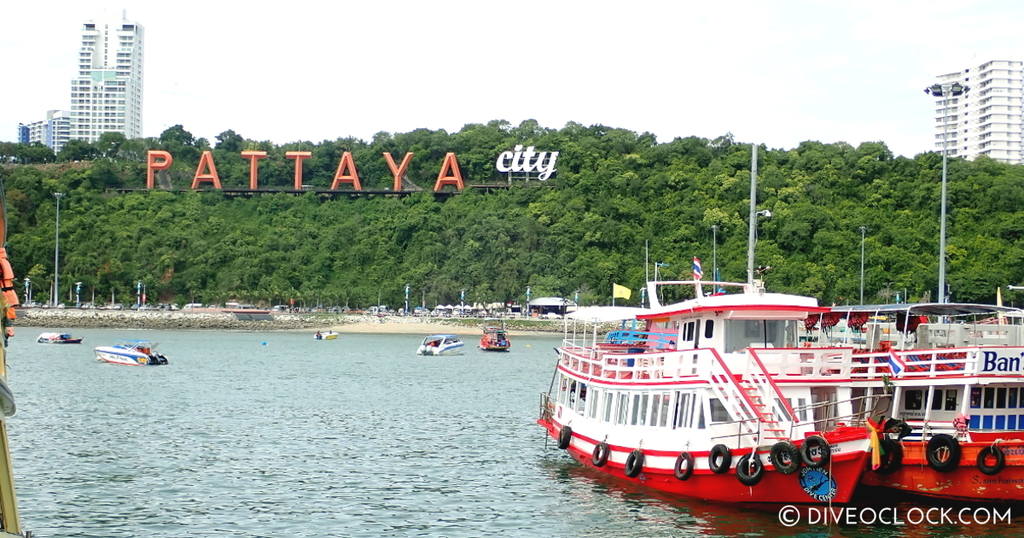 Share this page: