Exploring Japan's Shikoku Region Below The Surface
Shikoku island is all about exploring nature. From stunning hidden valleys and seemingly endless mountain ranges to rugged Pacific coastlines with natural whirlpools. Time to see what's hidden beneath the waves.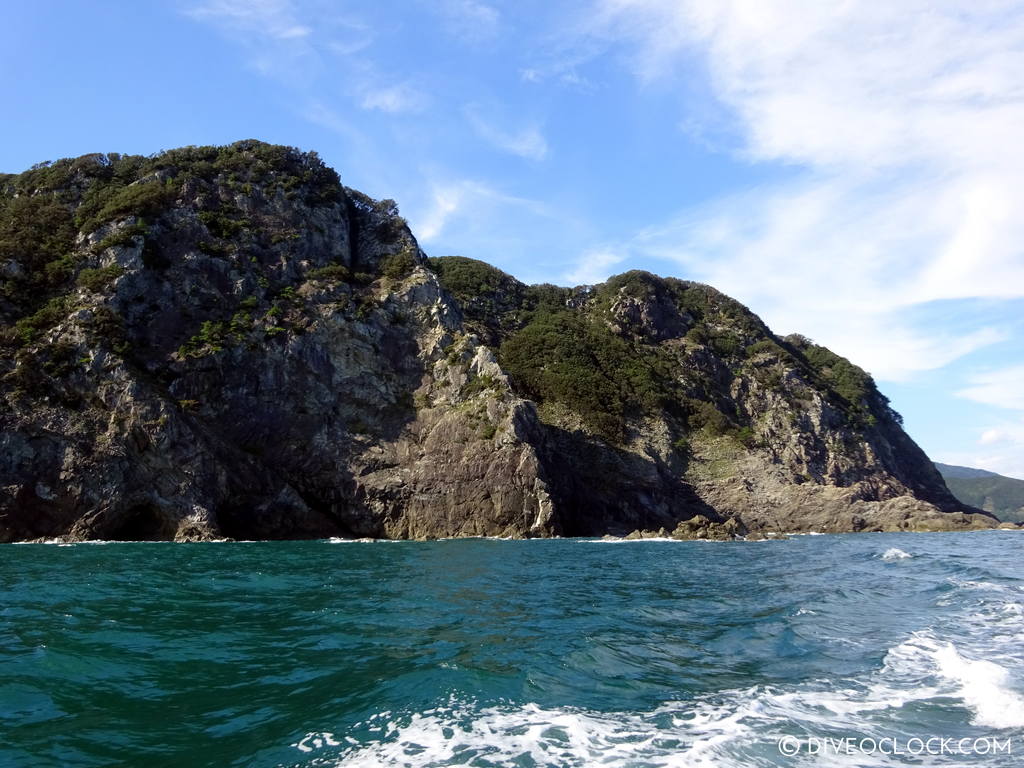 Shikoku's rugged coastline
Traveling around Shikoku Island (四国) can be an incredible adventure, definitely off the beaten track and without many tourists around. The Iya Valley with breathtaking scenery, narrow mountain roads and waterfalls, but also the natural whirlpools from Naruto and many cultural sites to explore.
There is something for everybody who loves to connect with nature. Of course I was most curious about the SCUBA diving conditions. After diving around Fukuoka along the North coast it was time for a dive along the South / Pacific coast.
As I was driving South along the coastline, from Naturo to Kochi, it was quite easy to plan stops at the dive centers I could find on Google Maps. My plan was to simply walk-in and check the possibilities as I did not want to make any bookings in advance because of the changing weather and road-trip plans. At the first dive center I was lucky straight away, I could easily tag along for a boat dive in the afternoon. Why not?!
Well, it can't get any easier than that I guess. Probably I was one of the first foreigners to join a fun dive trip, but even without speaking Japanese everything went smoothly. GOLDEN TIP: Download the Google Translate App and simply let people write or speak Japanese, the App converts it into written English.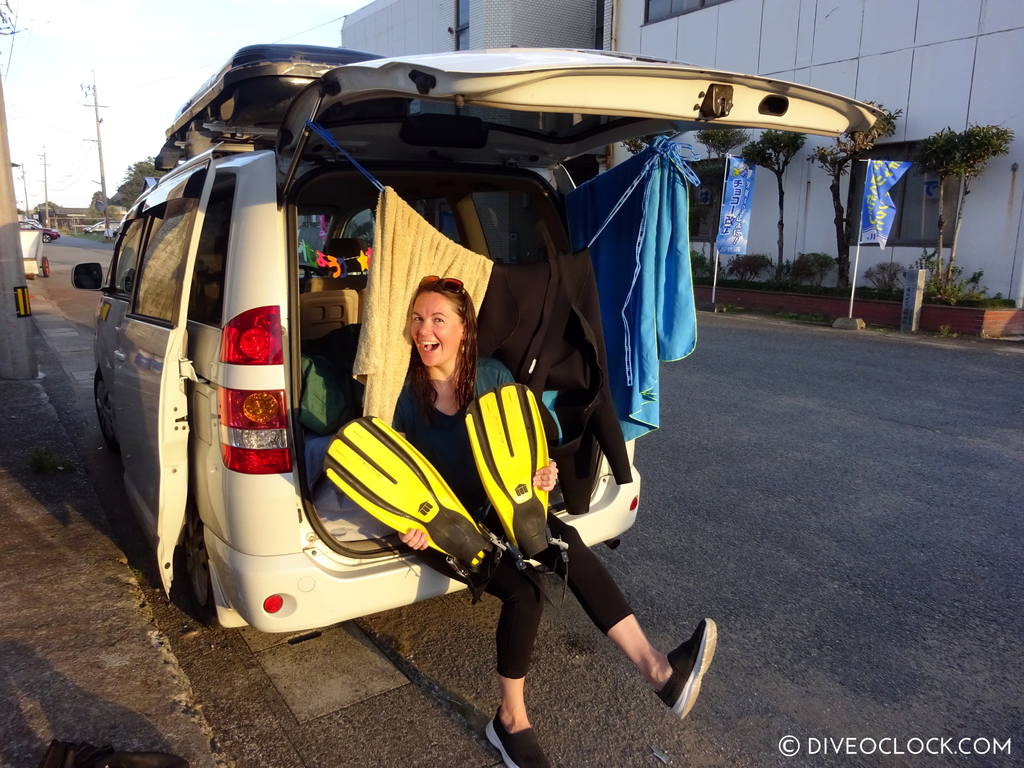 When you drive your temporary home to a dive site!
SCUBA Diving after Typhoons in Japan
2018 was been extreme regarding heat waves and tropical storms, which of course affects the diving heavily. So far all my dives have been affected by bad visibility. From diving in Okinawa's Ishigaki Island to this day of diving, I have simply been unlucky.
Again I run into this in Japan, bad visibility due to a previous storm. It was two weeks after devastating typhoon Jebi made landfall and the visibility still was nothing more than a few meter / feet.
Anyhow, let's just say: A bad day of diving is better than a good day at work!
| | |
| --- | --- |
| Country | Japan |
| Dive area name | North Pacific Ocean / Philippine Sea, Shikoku island, Tokushima, Minami |
| Dive center | Umitatsu (海逹) SCUBA Diving Center |
| Famous for | Soft corals, nudibranch, lobster, dramatic seascape (whale season runs from May to August) |
| Price | About 120 USD for a single tank boat dive trip including all diving equipment, facility usage (hot shower), insurance and guide. |
| Hotel recommendation | Umigamesou Inn This hotel would have been my choice if I didn't sleep in the car. |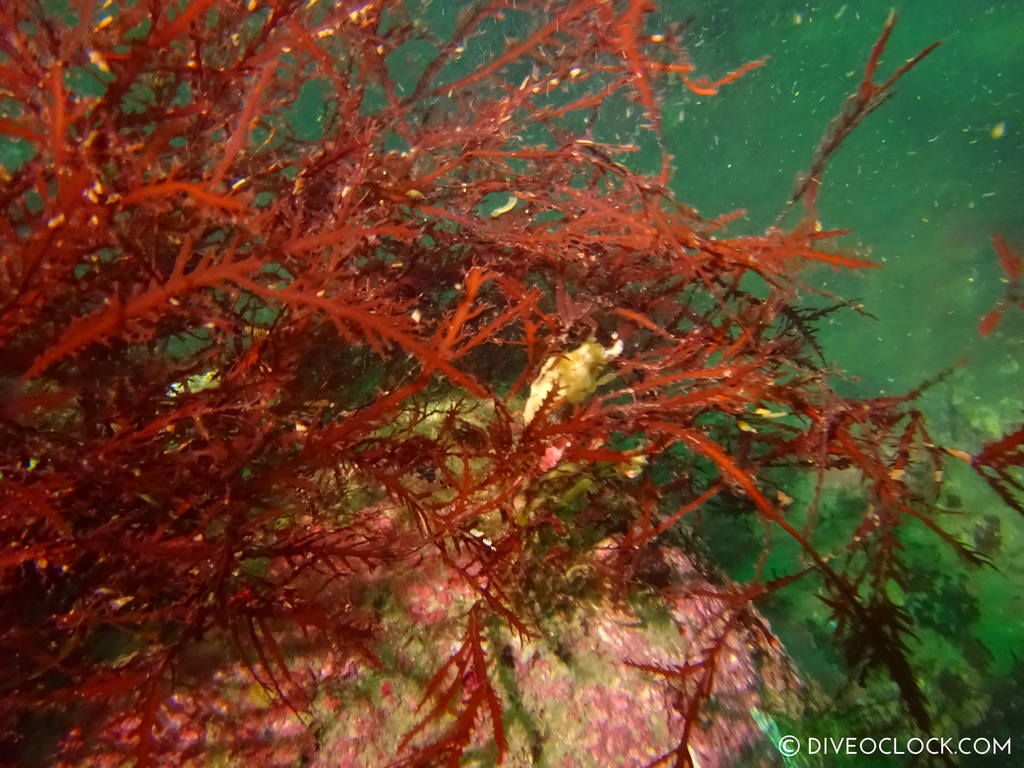 Autumn colors underwater around Shikoku, Japan
SCUBA Diving in Shikoku
While the scenery on land was breathtaking, with dramatic cliff structures and birds everywhere, the visibility looked already really bad from the boat, and it was. We dropped down by the mooring line and only when we almost hit the bottom we were actually able to see it, bummer.
While following the reef structure, sponges and soft coral formation to colored the dive. Sea grass species and quite a lot of tiny fish were abundant, over a dozen of Flabellina nudibranch could be spotted as well. It was early Autumn and the colors down below seem to be similar as on land; green, brown and some red. Some fish swam along with us for quite a while, really cute but I was wondering why as it seems quite unnatural... Do they feed them around here?
If you look at the photos you can get an impression of what to expect if you decide to invest in a dive around here. There were some swim-troughs and caverns you could enter as well, maximum depth was around 20 m / 65 feet.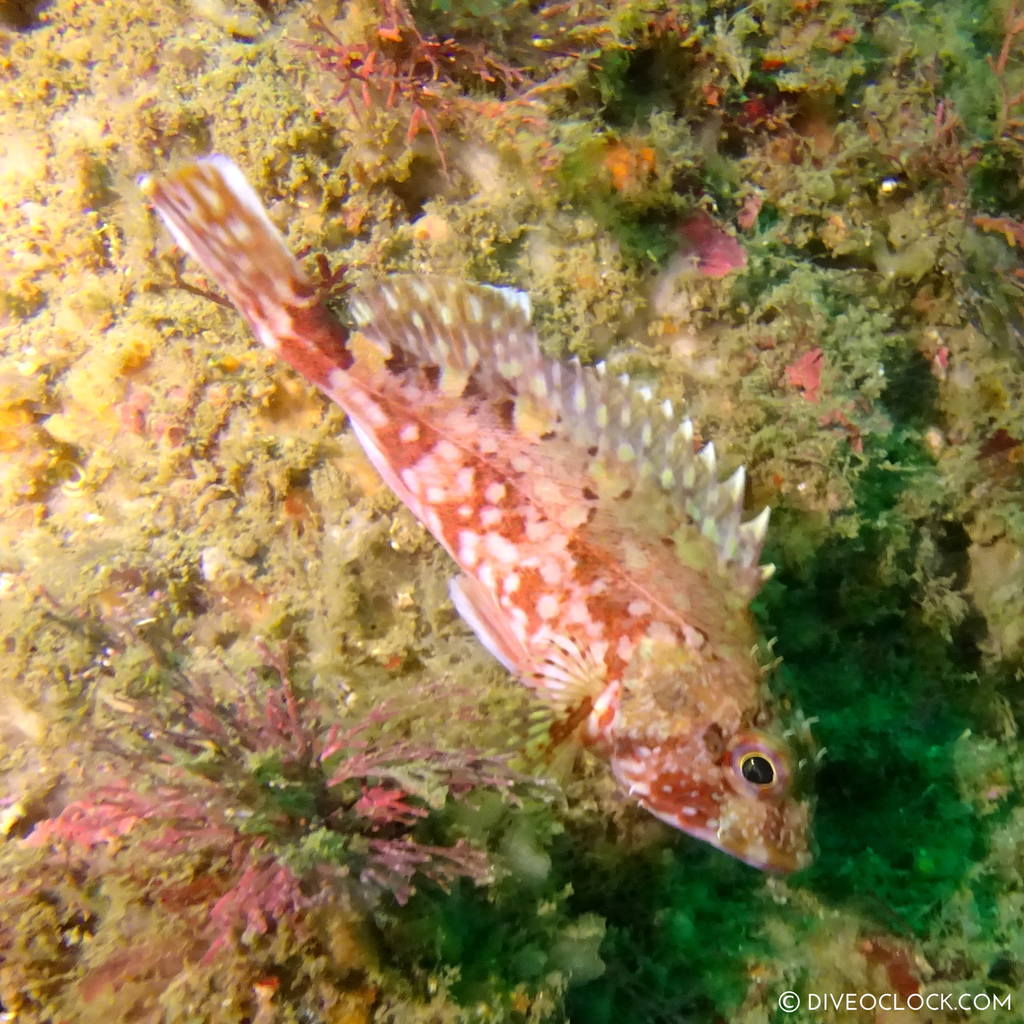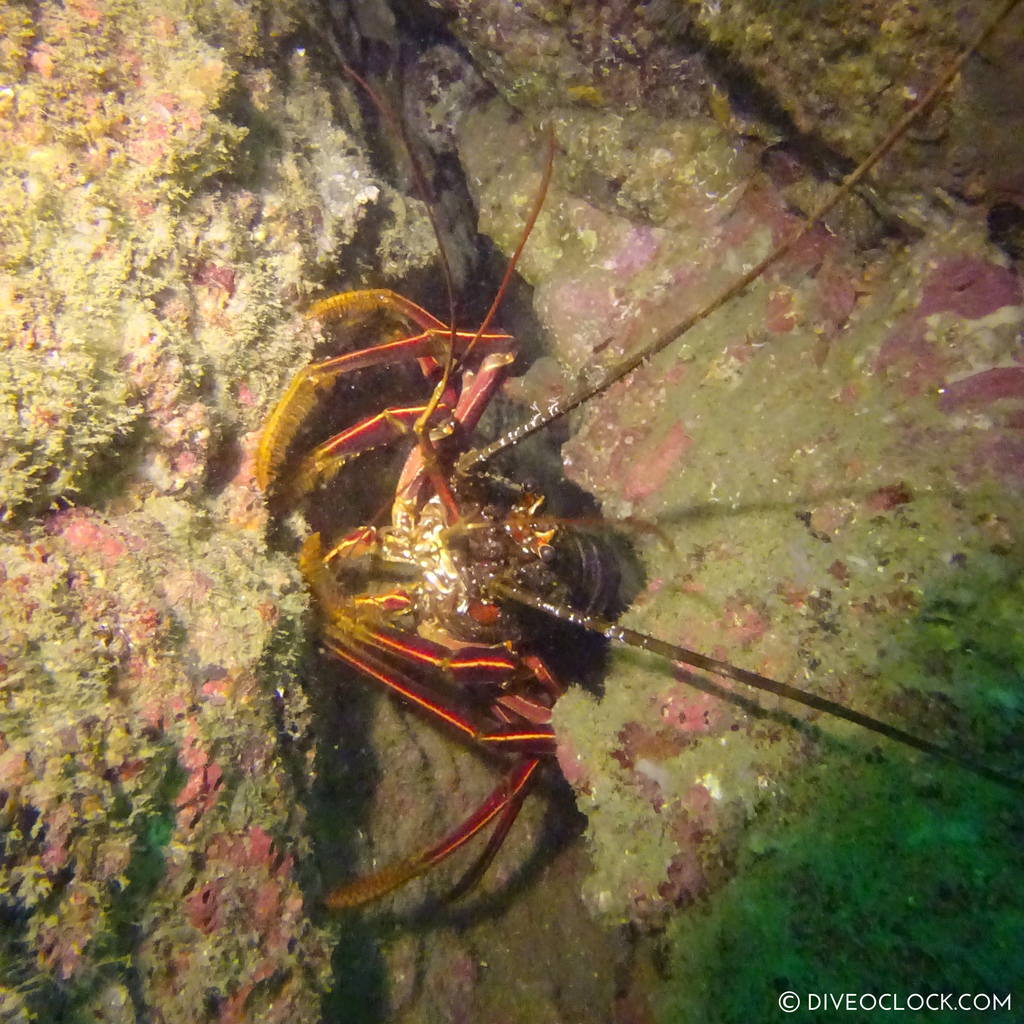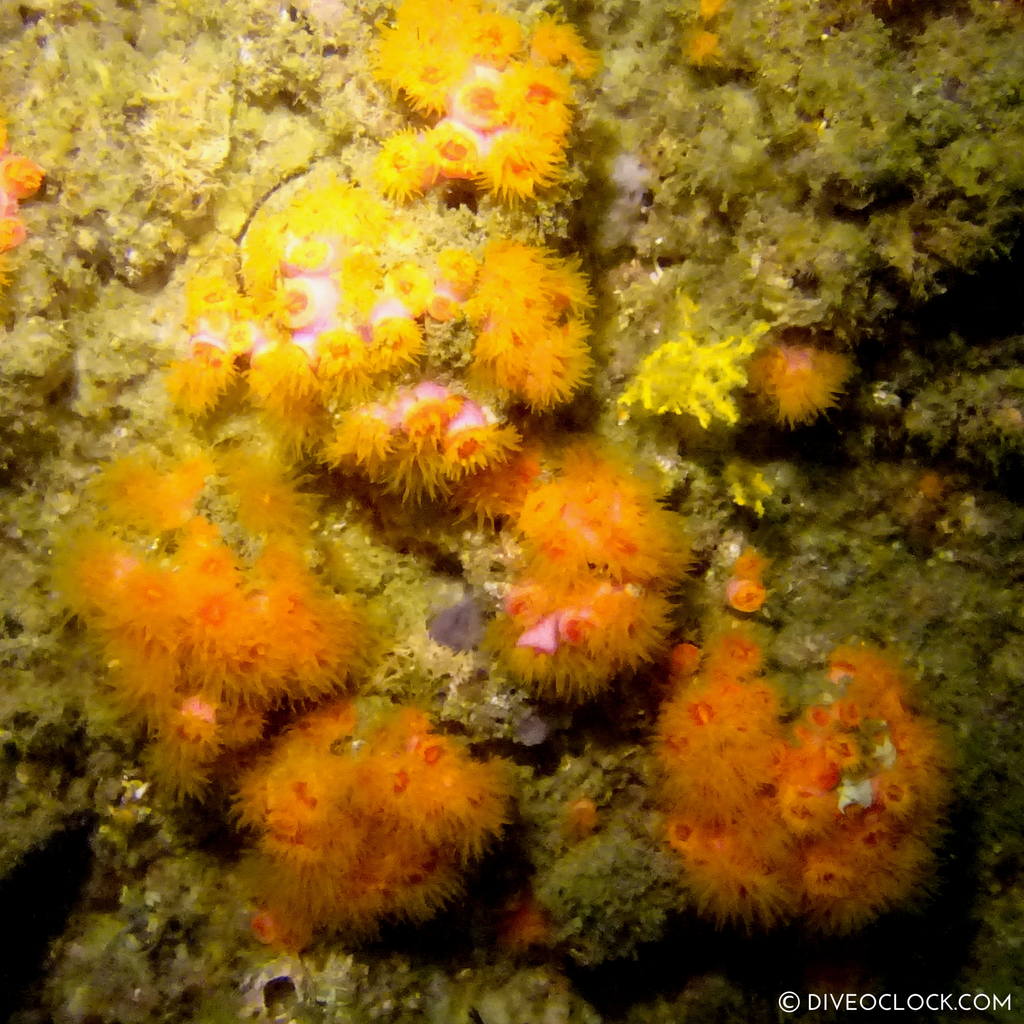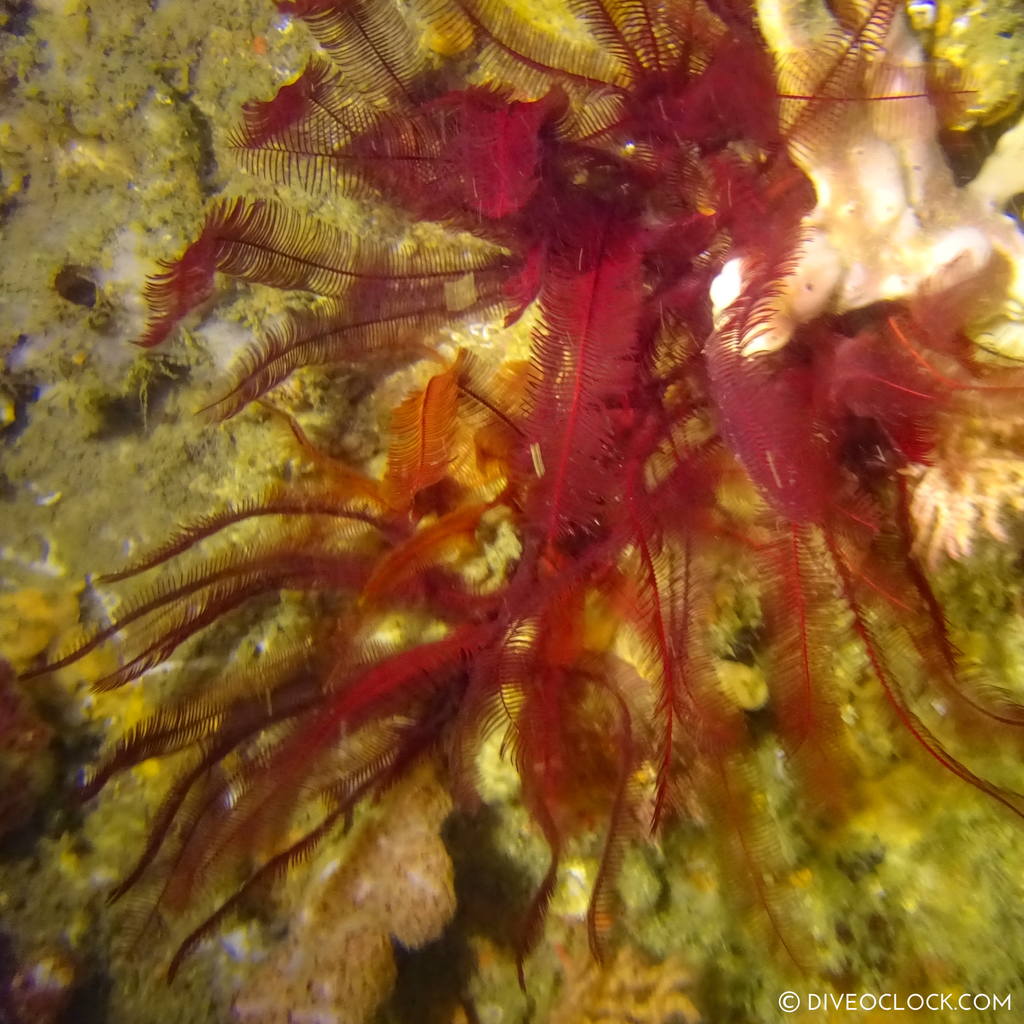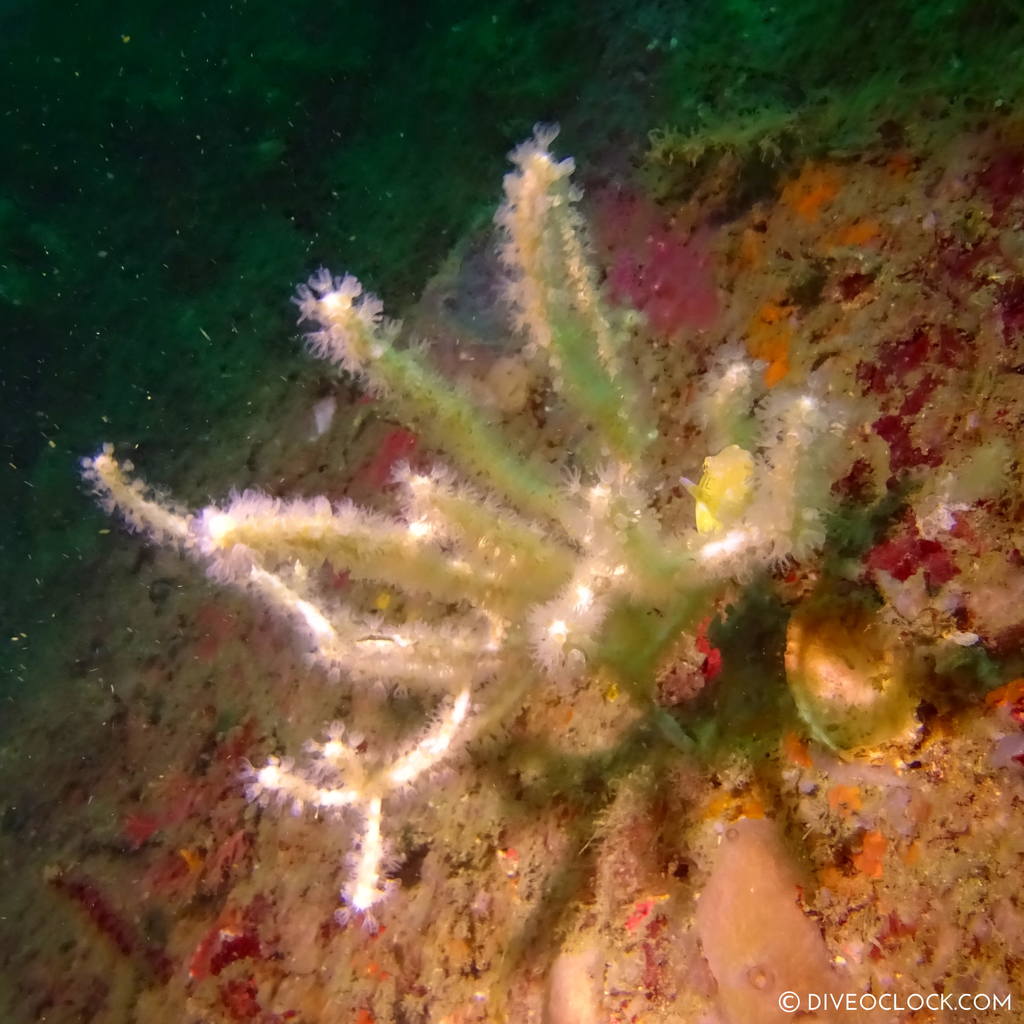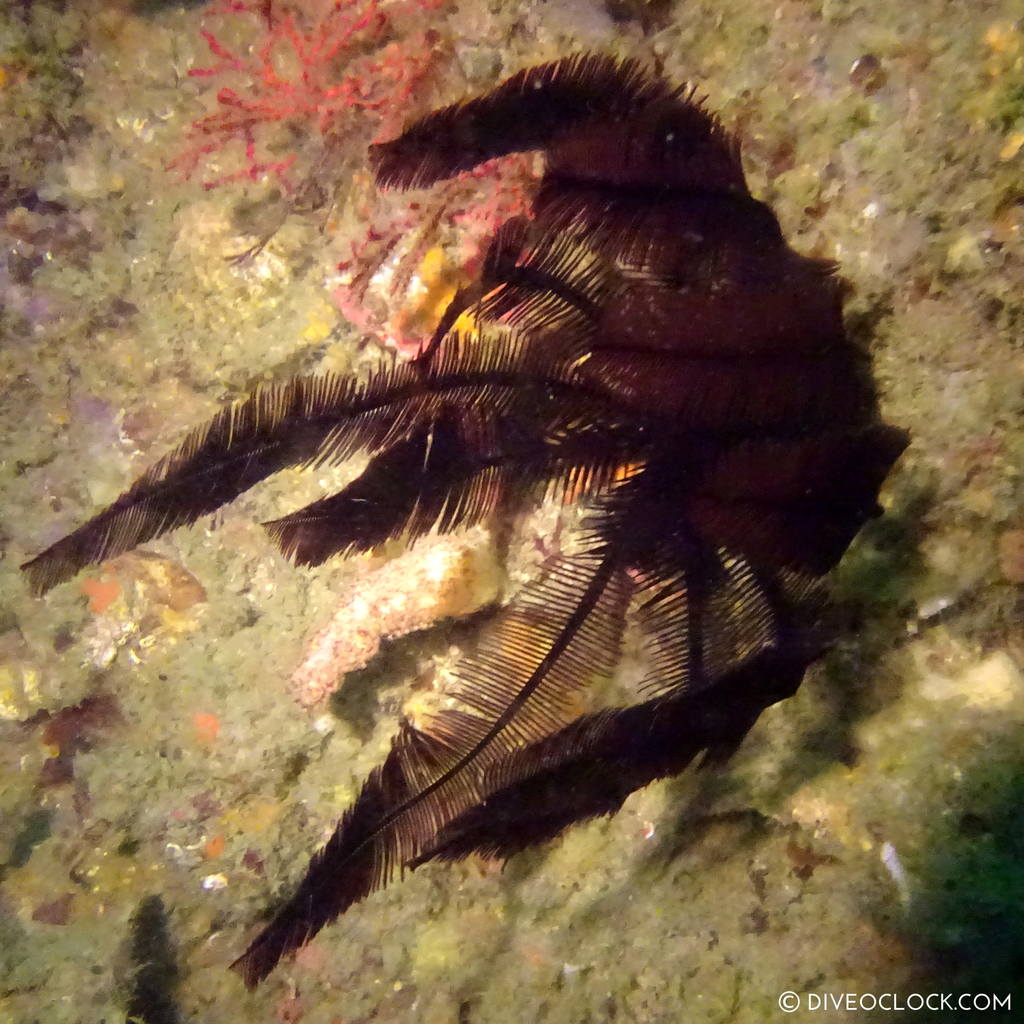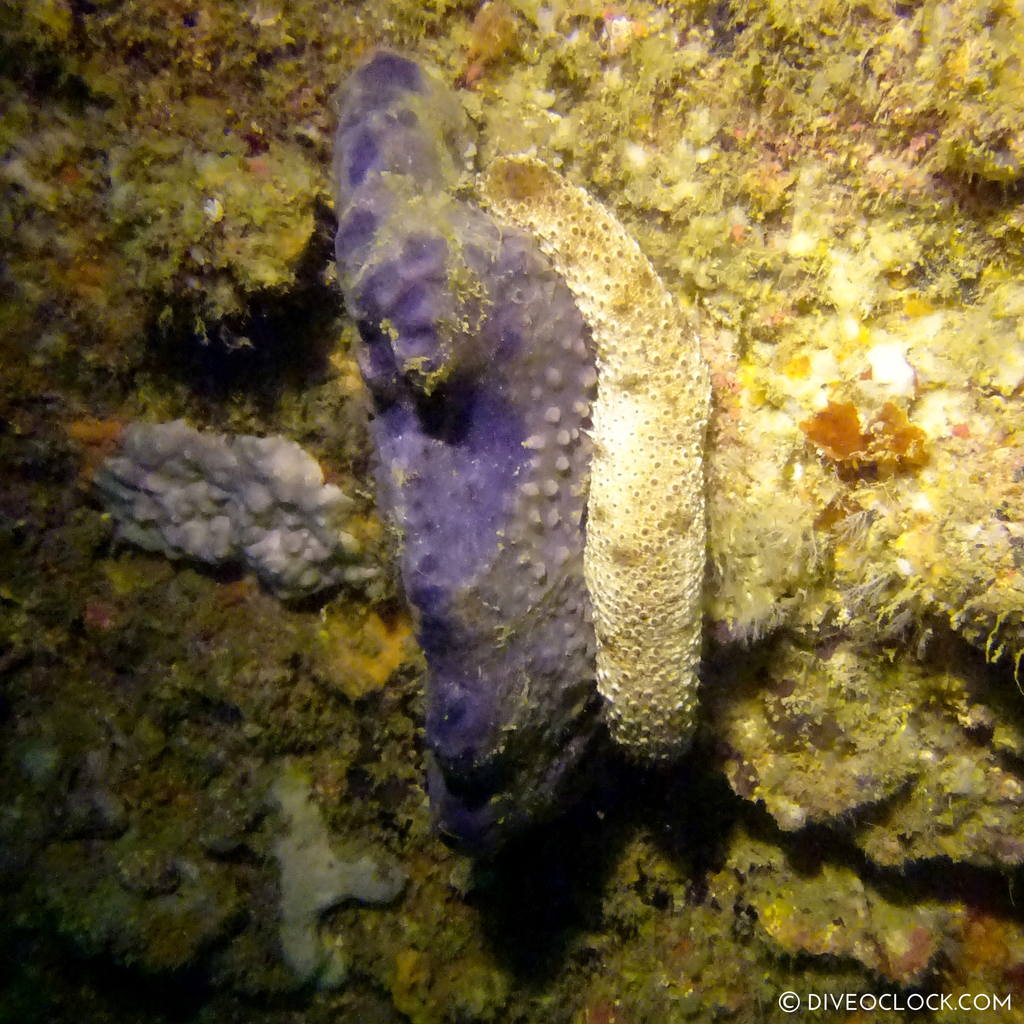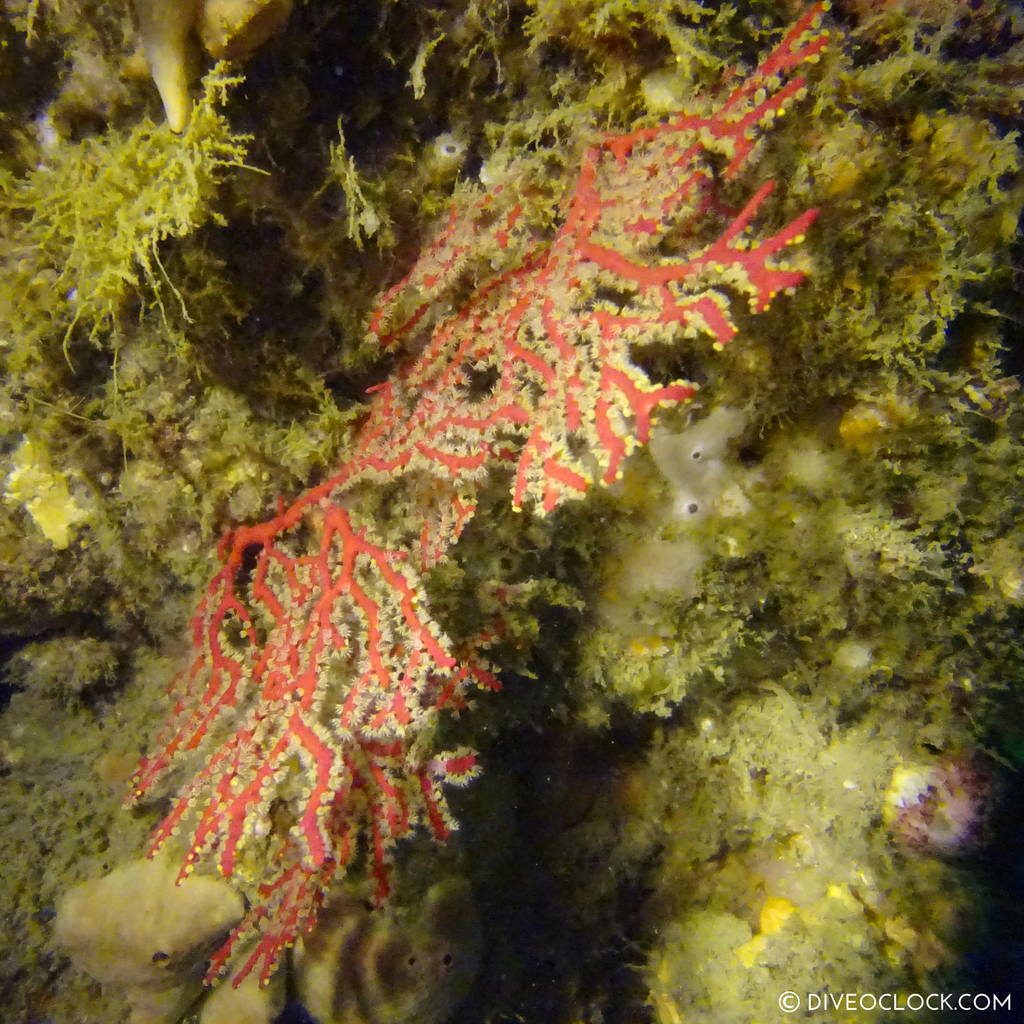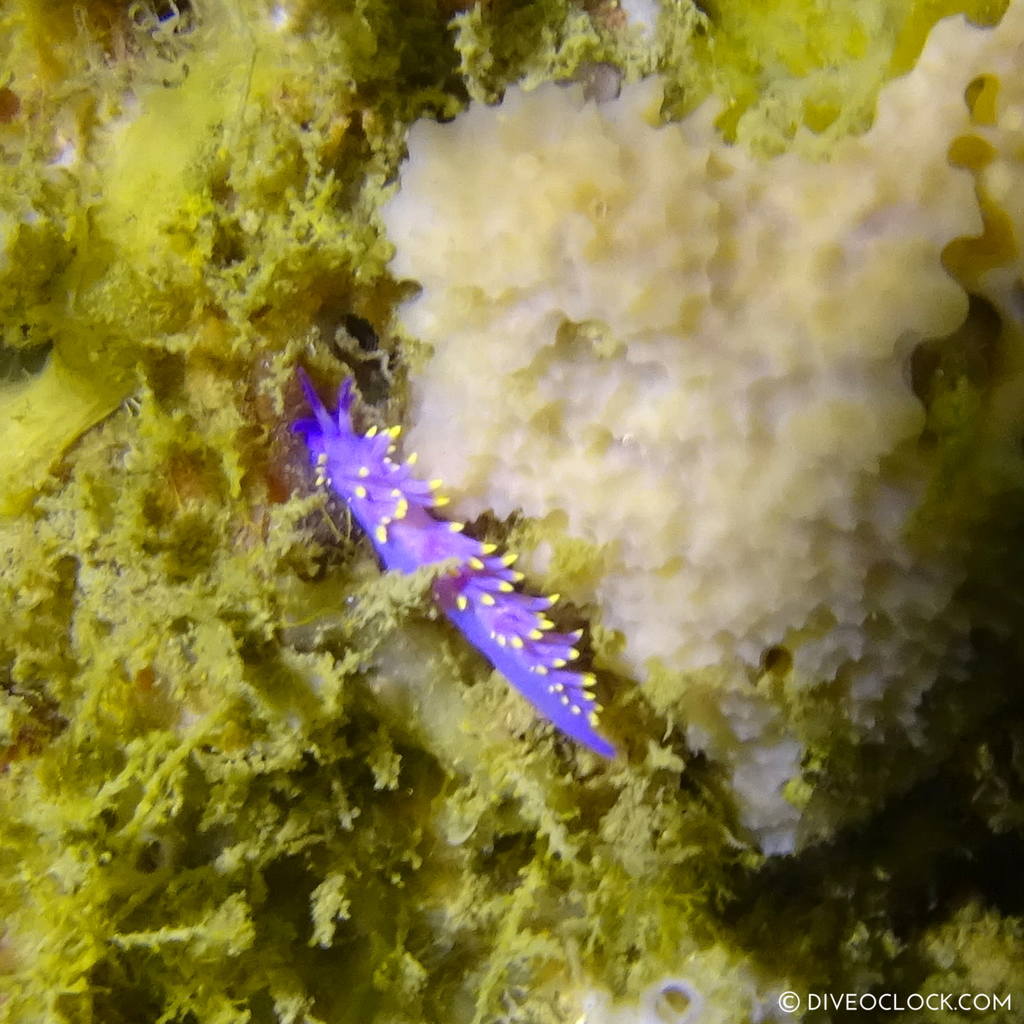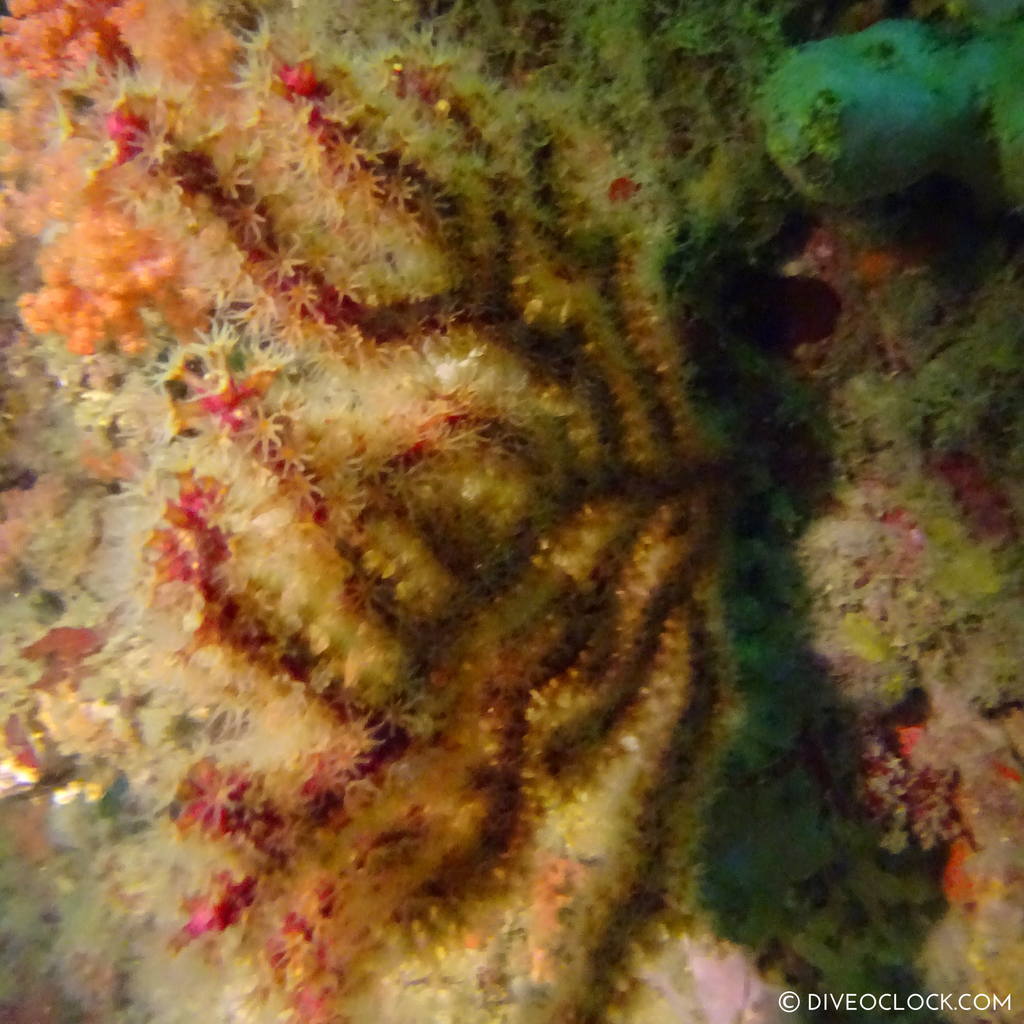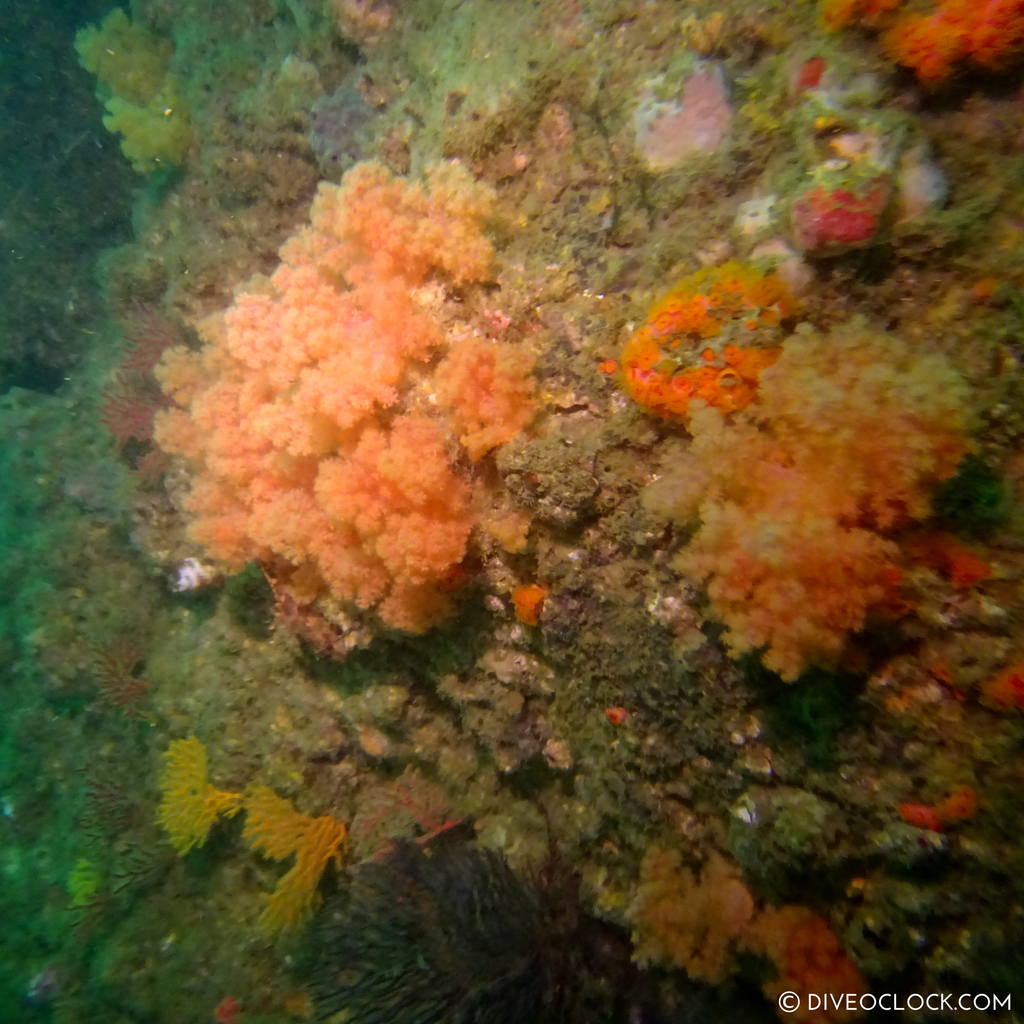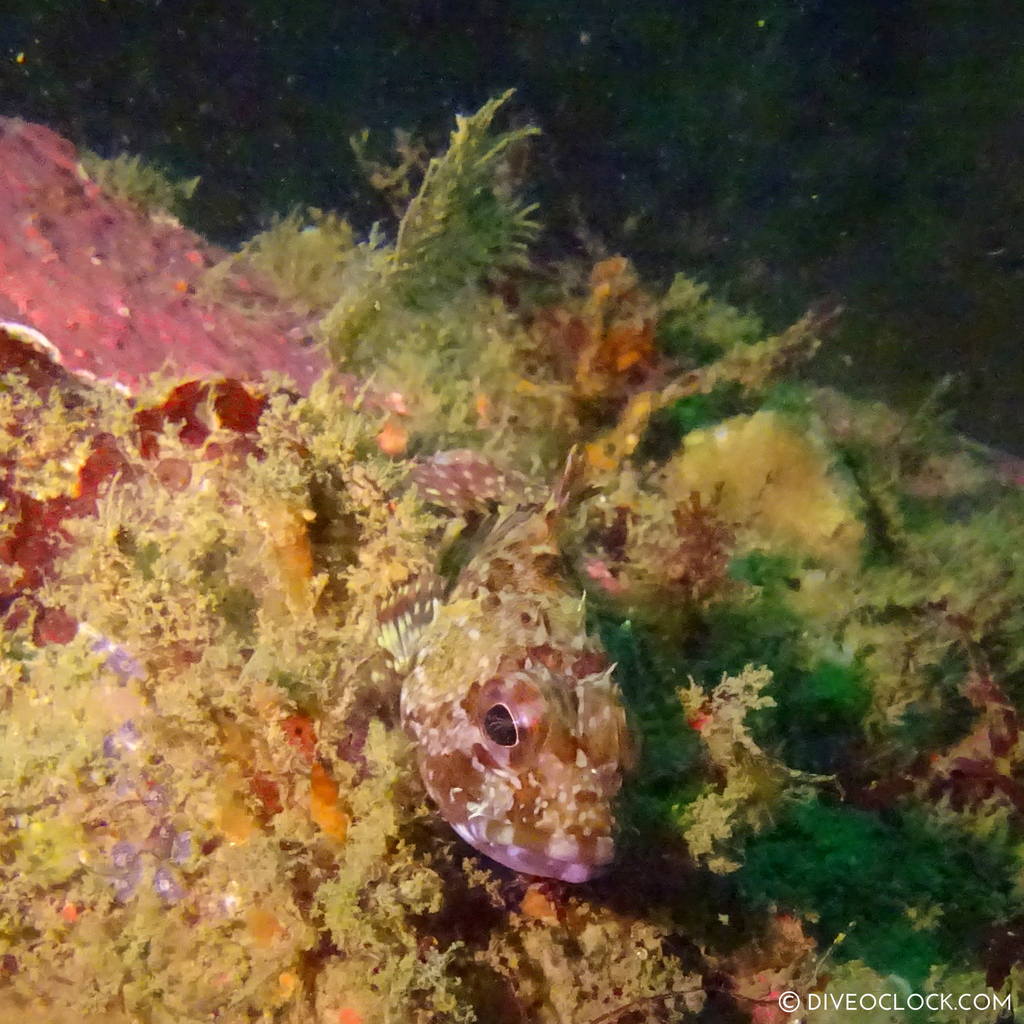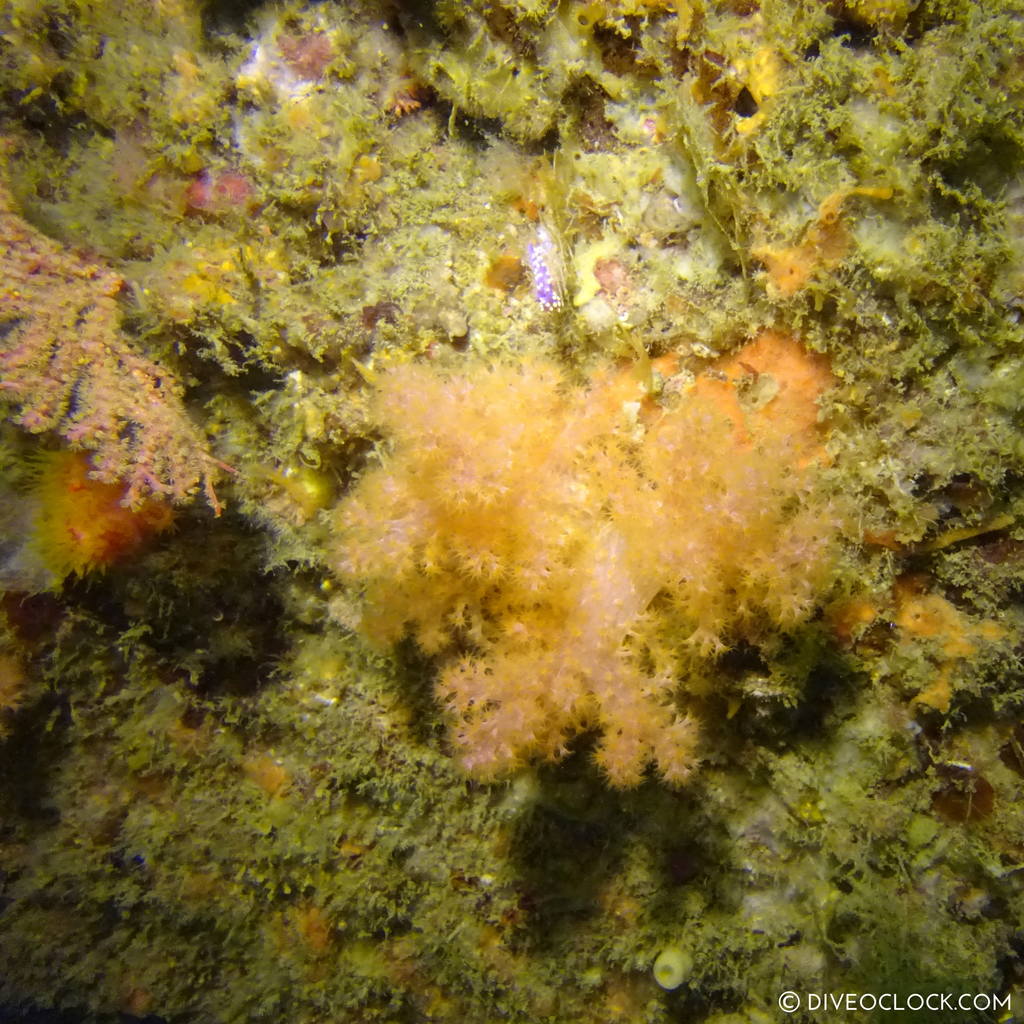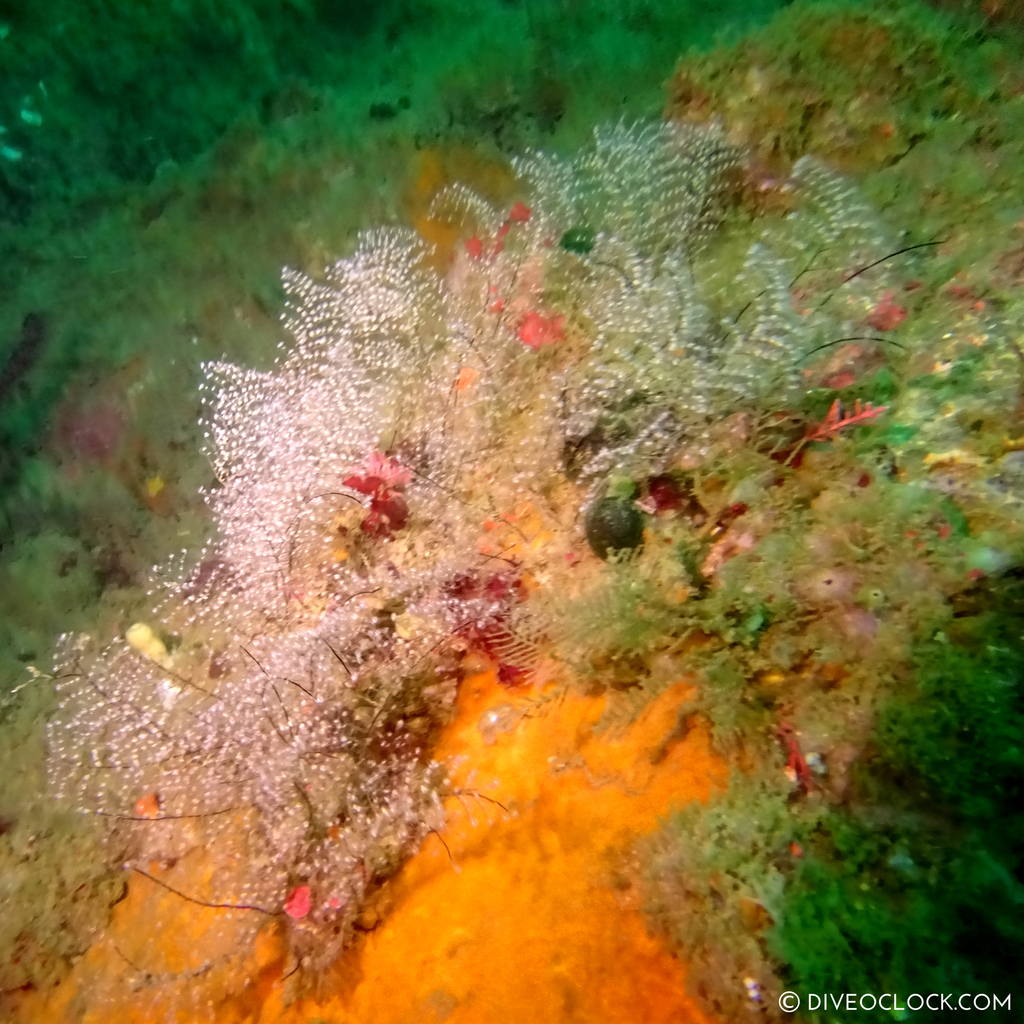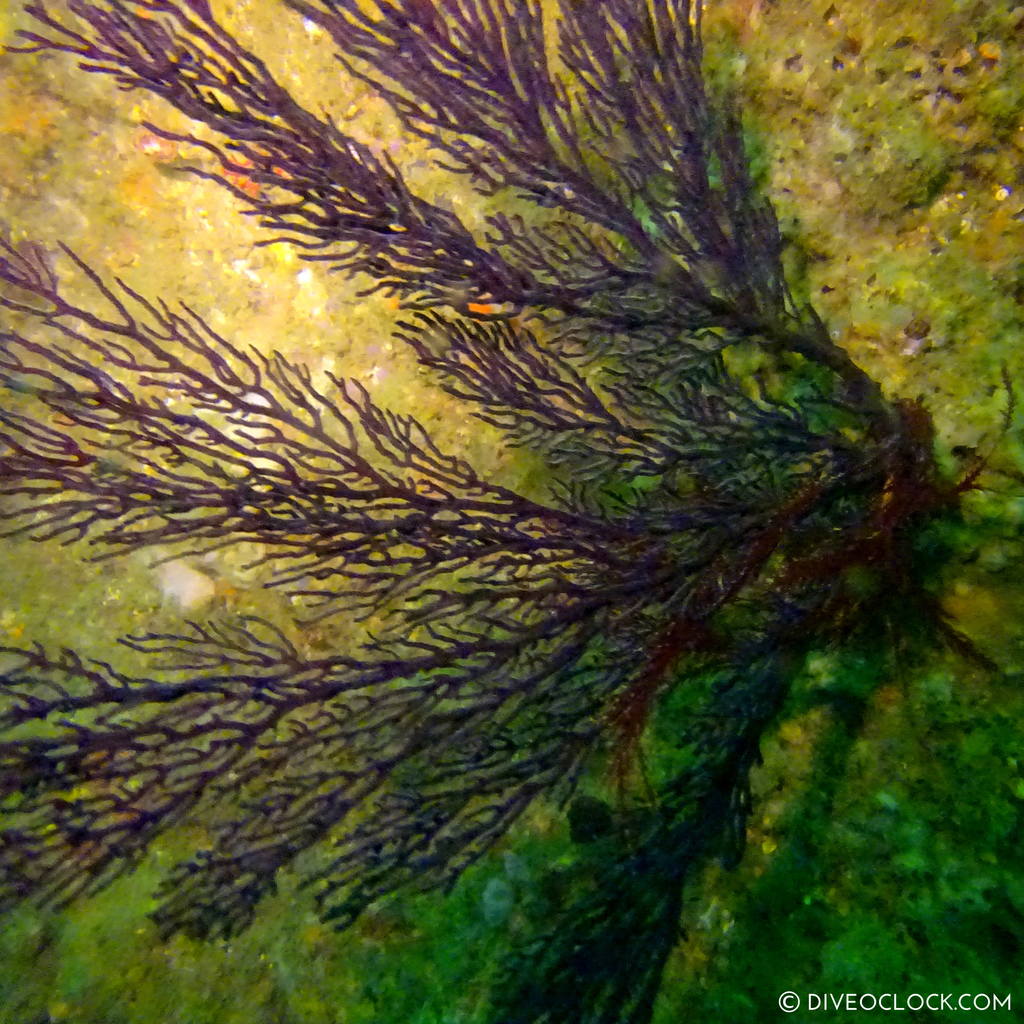 Marine life around Shikoku, Tokushima, Minami - Japan.
Comparing Dive Destinations
Bottom structure
Reef structure
Pelagic
(big stuff in the blue)
Big reef
(bigger stuff on the reef)
Macro
(small stuff on the reef)
Current
(stream)
Flat bottom with bumps/big rocks/pinnacles
Hard corals
(not moving)
Sharks
Turtles
Nudibranchs
(snails/slugs)
No current
Slope (going down slowly)
Soft corals
(moving)
Rays
Eels/snakes
Sea horses and pipe fish
Small
(you can easily swim against it)
Wall
(steep but you see the bottom)
Table-/fan-shape
Trevally/Jacks/Tuna
Groupers
Scorpion/frog fish
Medium
(you can swim against it for a little while/higher air consumption)
Drop off
(steep and you can't see the bottom)
Anemones
Barracudas
Lobsters/crabs
Octopus/squid
Strong/reef hooks
(you cannot swim against it)
Blue
(no reference)
Sponges
Sardines/herrings
Puffers
Shrimps
Pumping/washing machine/OMG/hold your regulator
(superman)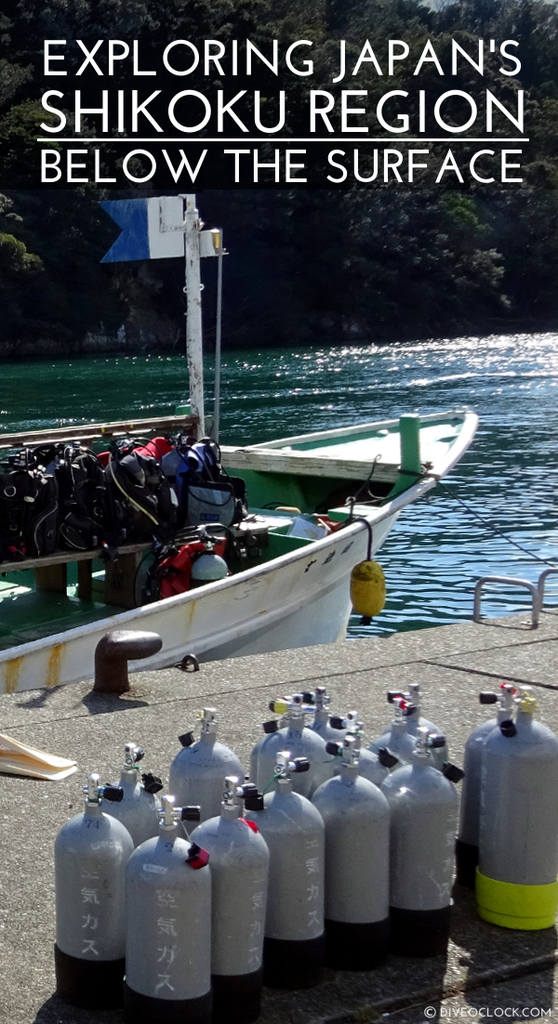 About Umitatsu (海逹) SCUBA Dive Center
Diving with Umitatsu SCUBA Dive Center in Minami was wonderful. The guys were really helpful and there was no rush. Something I will never forget is the box with tiny prints of the dive sites for your logbook!
Another great dive experience in Japan!
Make sure to visit this Izakaya restaurant 居酒屋つくし after a day of diving, great fun and delicious food.
If you like this post, hit that like button on our
Facebook page
and stay tuned for more!
Marlies Wolters
Founder of Dive O'Clock "It's dive o'clock somewhere!"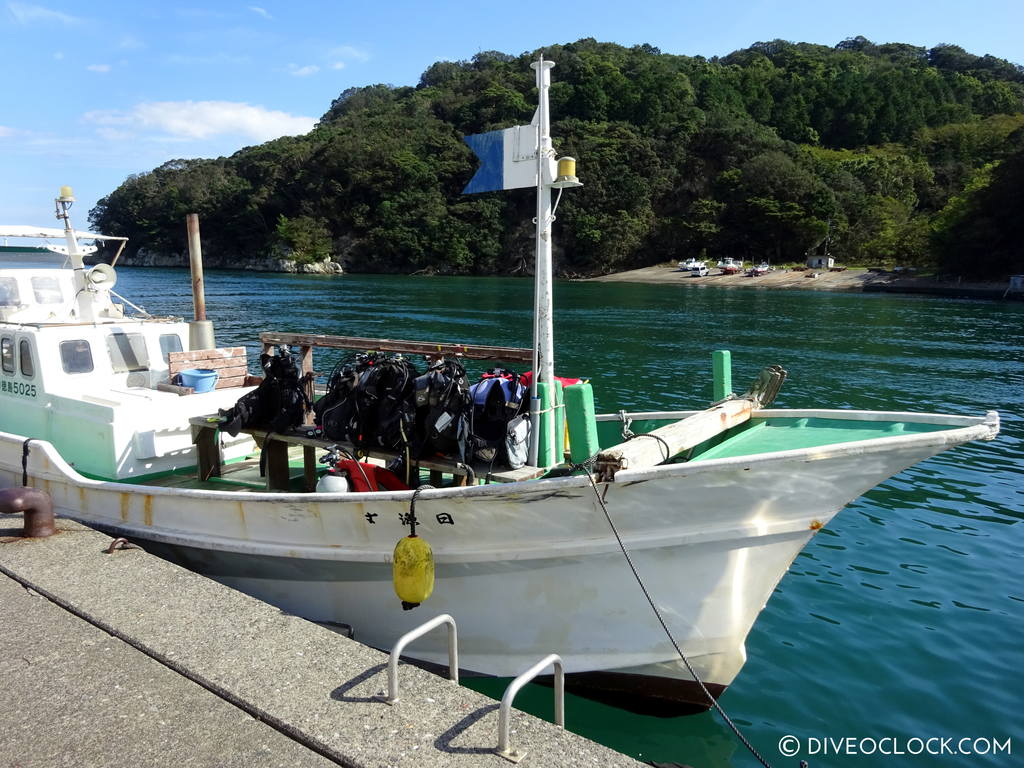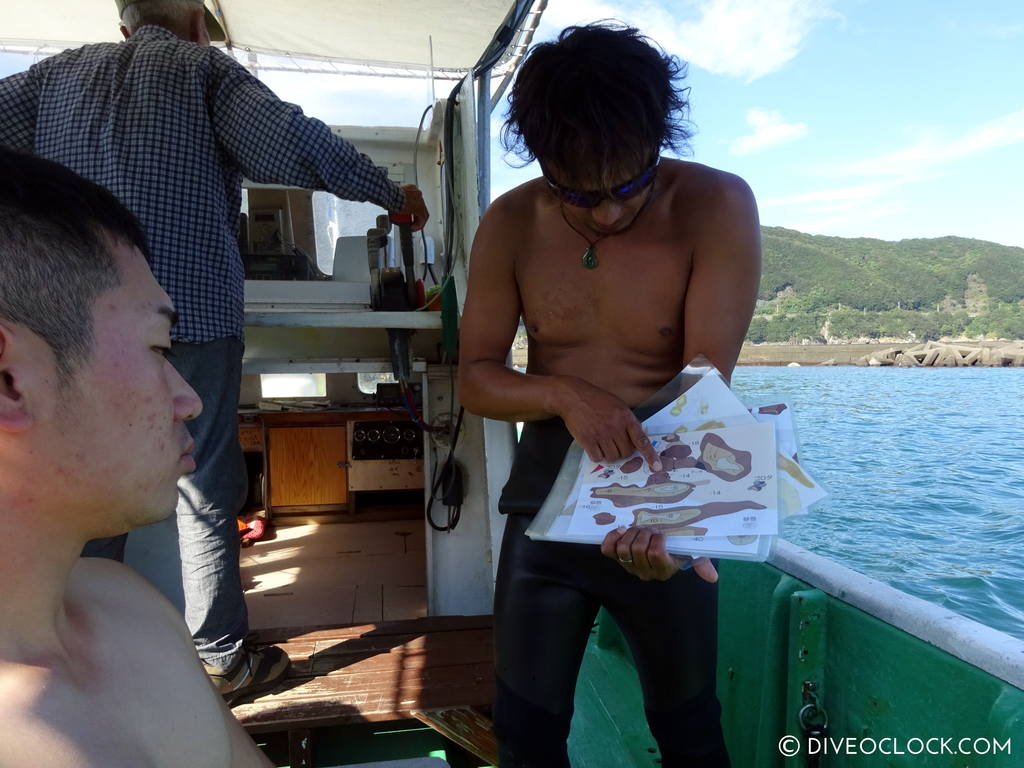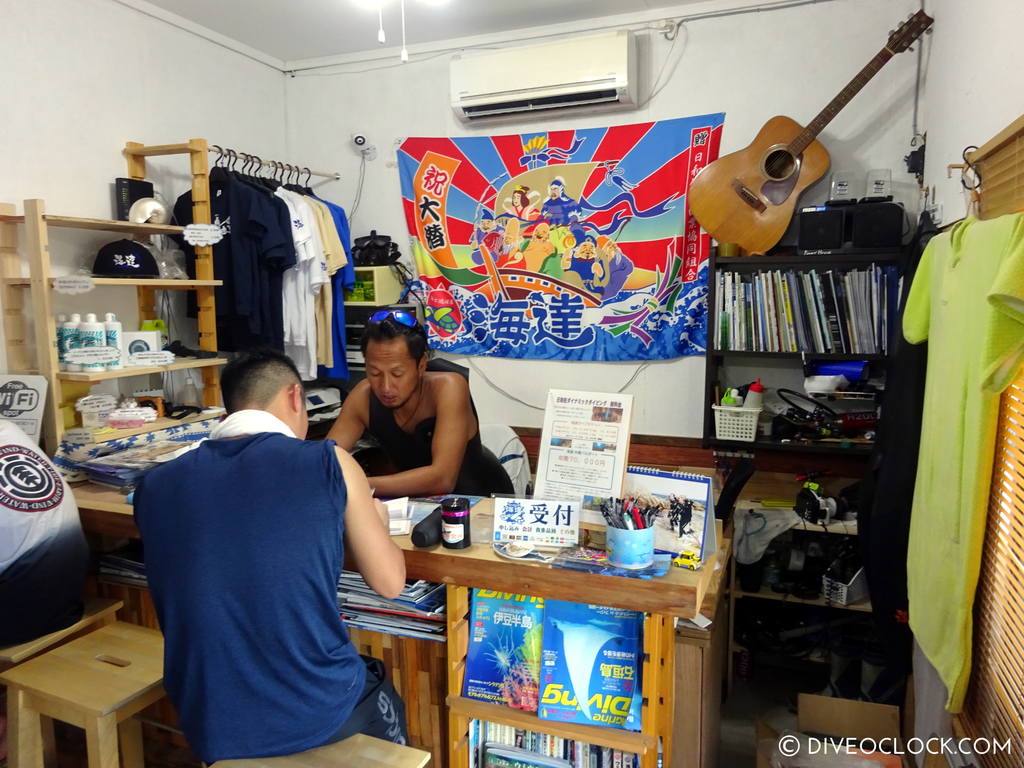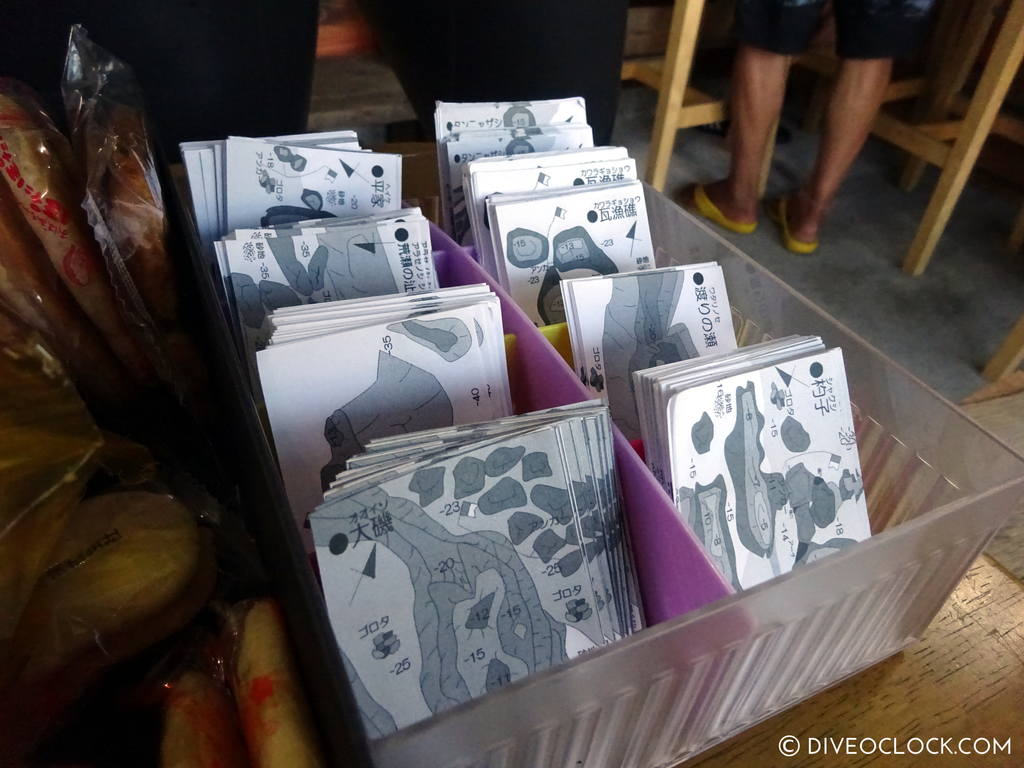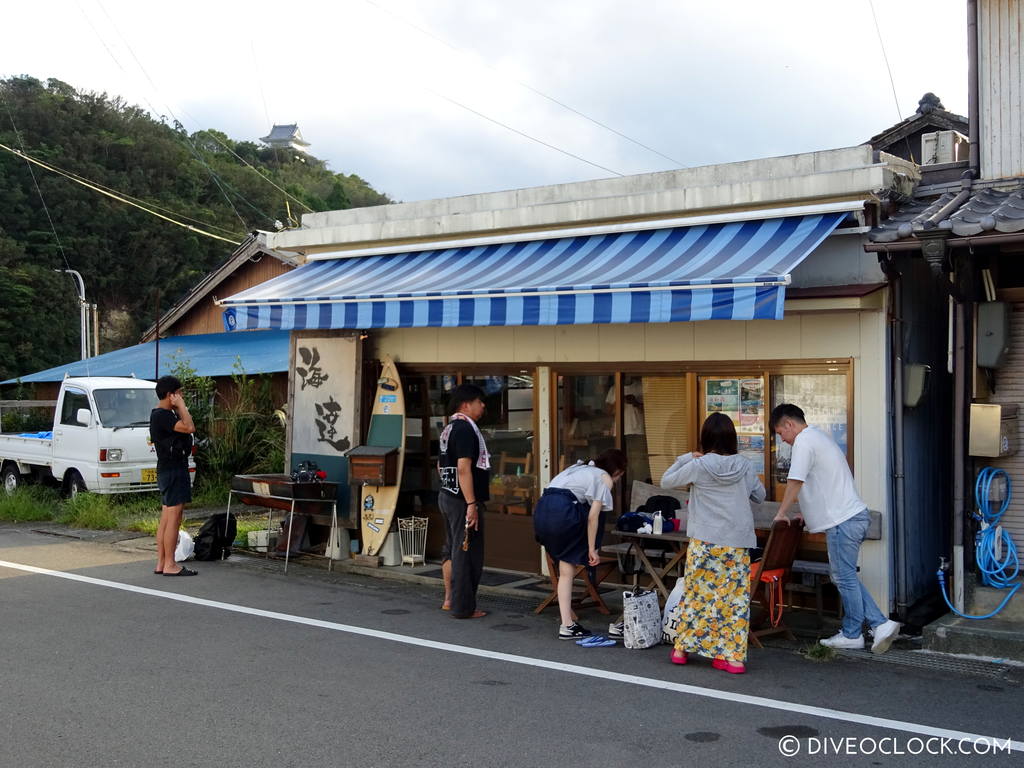 Umitatsu (海逹) SCUBA Diving Center in Minami, Shikoku, Japan

Share this page: