Izu Oceanic Park - Tips For Relaxed Diving at This Awesome Spot in Japan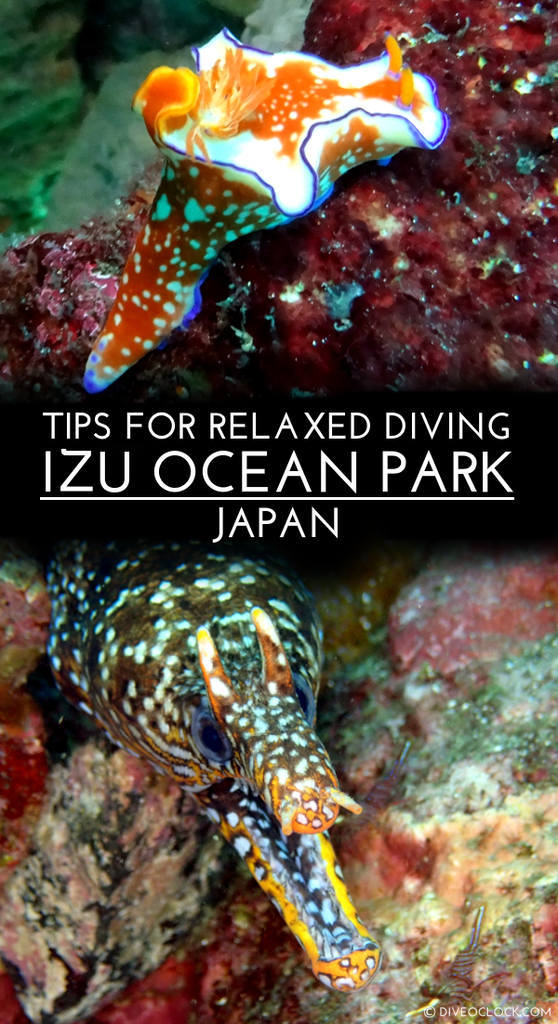 With easy access from Tokyo it is no surprise the famous Izu peninsula and Izu islands are a hot spot for SCUBA diving lovers. With a high marine diversity reachable by shore diving you can expect busy days. SCUBA Diving at Izu Oceanic Park, often mentioned as THE BEST of Izu, and how to avoid the crowds!
Click here to skip the intro, go straight to Izu Oceanic Park
Click here to skip everything and go straight to the tips for relaxed diving
SCUBA Diving Izu in Japan - A Quick Overview
If you look for great dive spots in Izu Japan you will find two options: The Izu Islands (伊豆諸島, Izu-shotō) or the Izu Peninsula (伊豆半島, Izu-hantō). Although they are located next to each other they belong to different regions and there is a huge variety of marine life to see while SCUBA diving around Izu and seasons change / species migrate.
Izu Islands (伊豆諸島, Izu-shotō)
Most of the Izu Islands are reachable by plane or ferry from Tokyo (instead of the Izu Peninsula) and the boats might go irregularly due to rough weather so schedule enough time both ways... The islands are less busy as they are more remote and just like anywhere else the quality of diving is likely to be better which comes with a price. At Miyake Island (三宅島) you can dive with dolphins in the wild for example.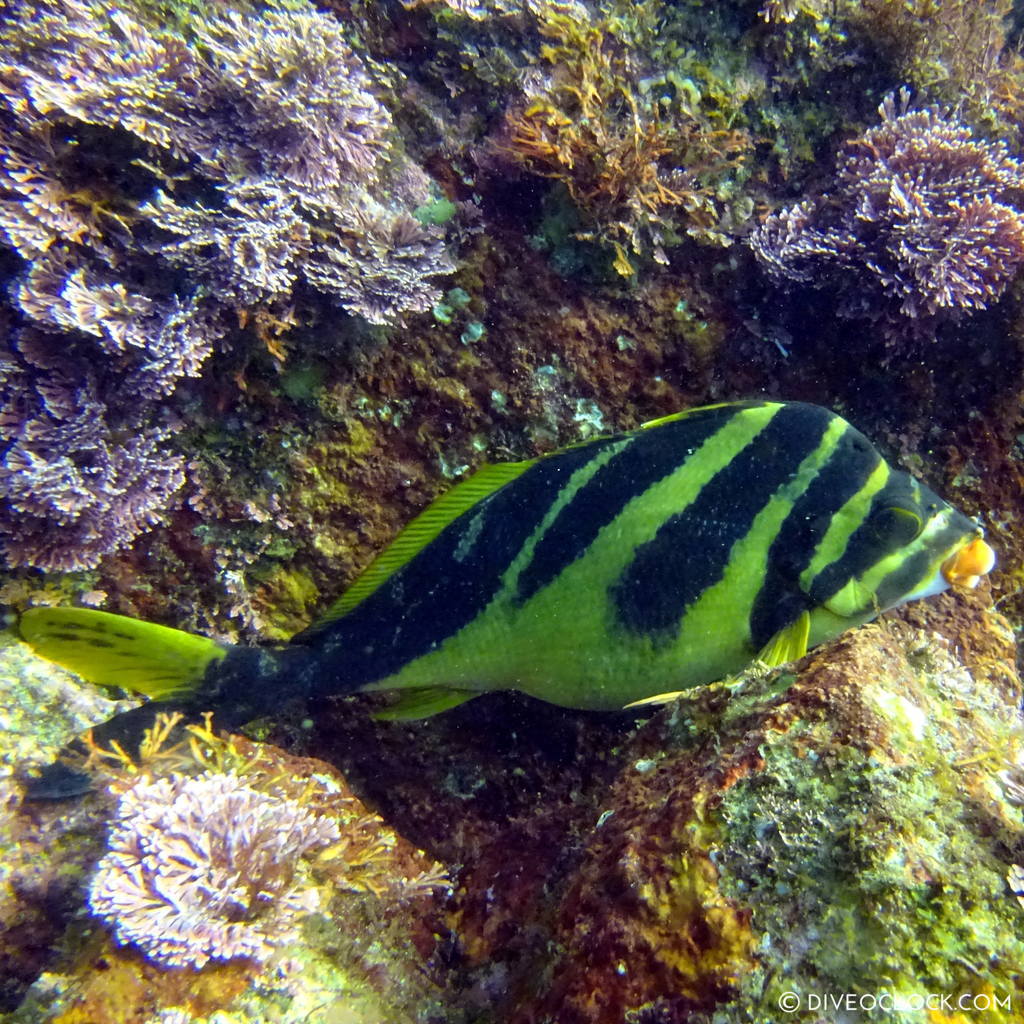 Mikomoto Island, not to be mistaken with Mikimoto Island (where you can see Ama Women Divers), as well as Yonaguni island (next to Ishigaki) have hammerhead sharks during the season.
As I have been privileged to guide weekly hammerhead shark dives in the Maldives, the high costs of these trips are simply not worth it for me. On the other hand, apparently you can see them at the Izu Oceanic Park too during the season...
Izu Peninsula (伊豆半島, Izu-hantō)
On the Izu Peninsula itself there are countless dive spots and dive centers. Just to name a few popular locations that might be on your list (clockwise): Atami (熱海), Koganezaki (黄金崎) and Osezaki (大瀬崎).
If you have your own transportation (drop me a message if you want a cheap rental deal) it is pretty easy to organize diving around the Izu Peninsula exactly as you wish. Even public transportation does not seem to be complicated. There is even a shinkansen (bullet train) all the way to Atami.
Driving and SCUBA diving around the Izu peninsula sounds like a wonderful multi-day dive trip to me. However, I only had the time (and budget) to pick one of those awesome spots... Let's try one of the best ones!
Izu Oceanic Park / Izu Kaiyo Koen - Awesome Dive Spot & Facility in Japan!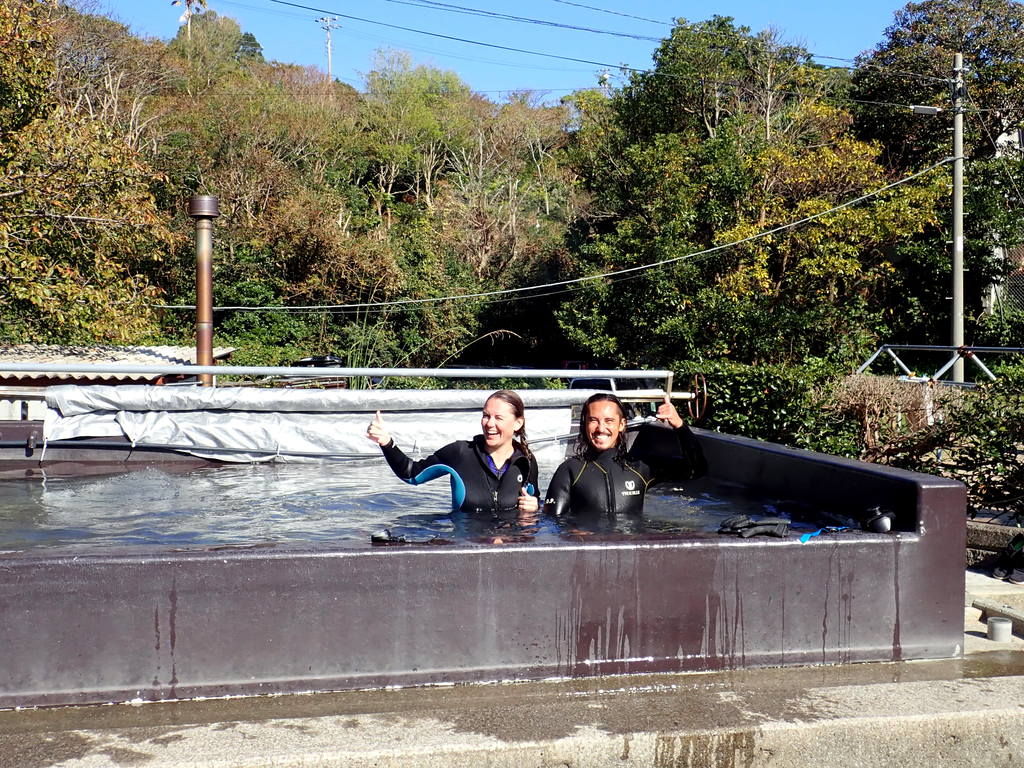 HOT OUTDOOR BATHS at Izu Oceanic Park! The best surface interval!!!
The Izu Oceanic Park (I.O.P.) is located on the Eastern part of the peninsula, where you will find most dive shops (how can that be related to the best dive area of Izu?!). My Brazilian friend Otávio Munefiça is working as a dive guide and instructor at the I.O.P., which has been operating since 1964. Quite funny I was diving with his friend Eisuke a few days earlier at one of Mount Fuji's Five Lakes. It's a small world for sure!
It has been a long time since I have seen such a well-organized and huge dive facility. The name Izu Oceanic Park is definitely picked well, it looks more like a water park than a dive facility.
There are various swimming pools including a deep one for training purposes an Olympic pool and various waterfront pools that look like lagoons. The setting is lovely with palm trees, Caribbean music through the speakers and countless pick-nick tables, hammocks and grass areas for BBQ and relaxing.
Indoor there is a shop for snacks and souvenirs, various classrooms and areas to flick through all marine life ID books and write your logbook. It's not a brand new facility, not everything is in use, but the ambiance is truly amazing.
But, the best part: HOT OUTDOOR BATHS! The best surface interval!!!
Just jump in with your wetsuit, fun and sooooo comfy. And it does not stop there, there are hot showers everywhere too! Right next to area where you get out of the water you can warm up under a hot shower! It's just too funny and smart thinking. Great for SCUBA diving in non-tropical conditions!
As I had a rental car for camping I could even stay overnight the Izu Oceanic Park - Whoohoo.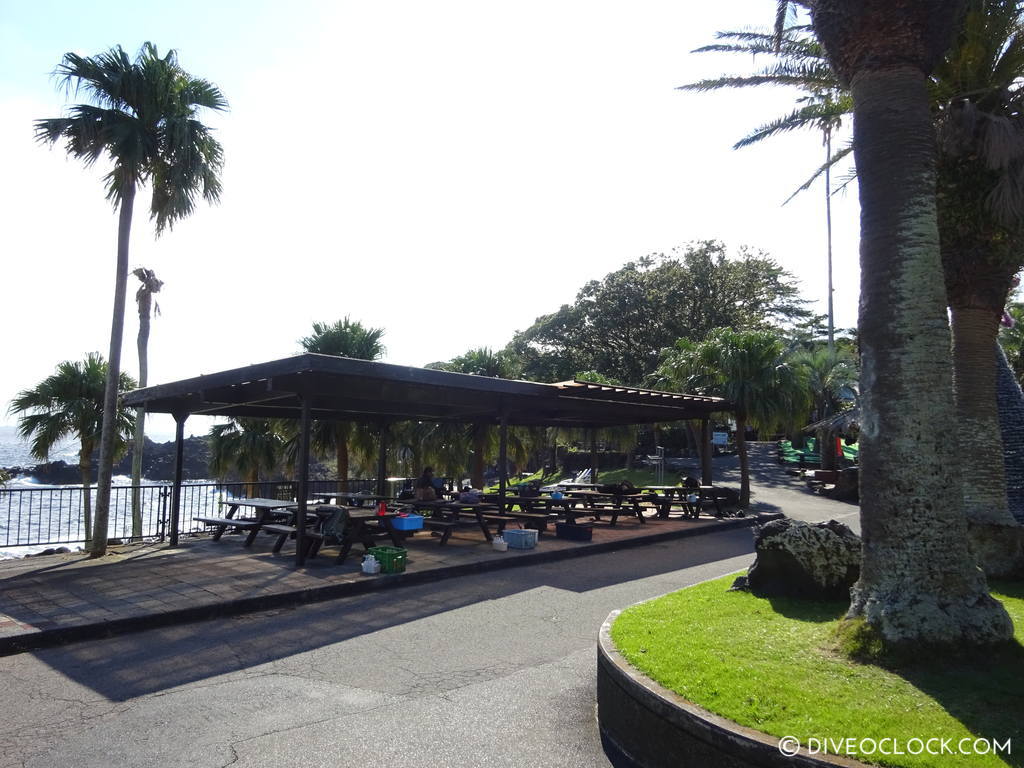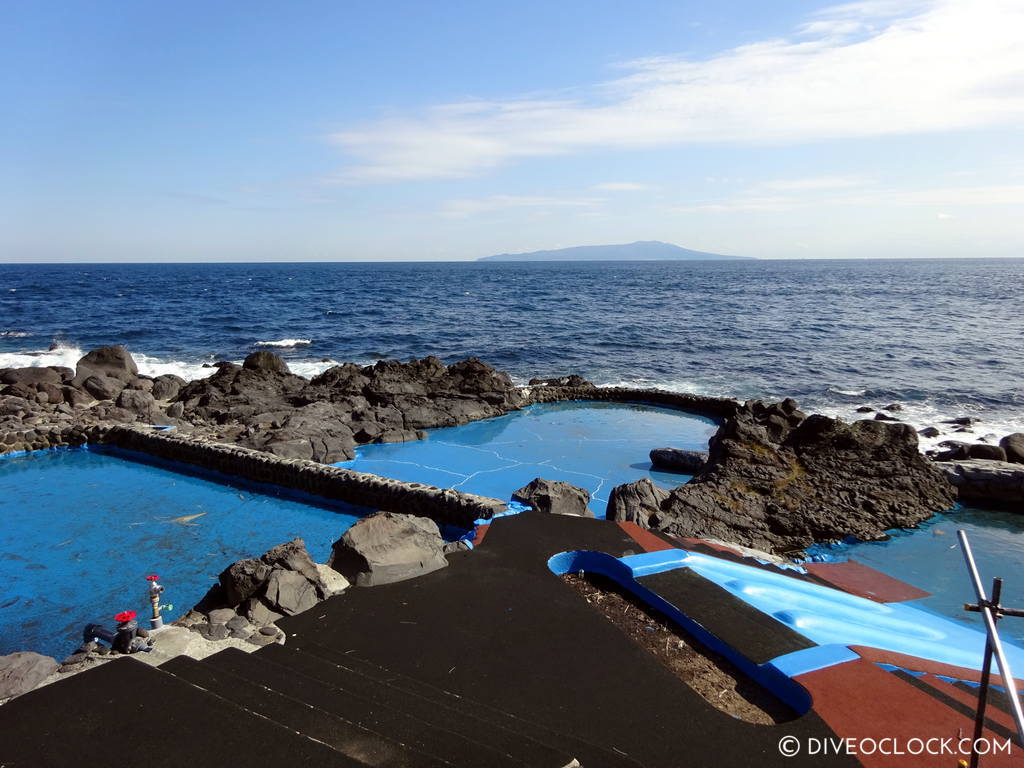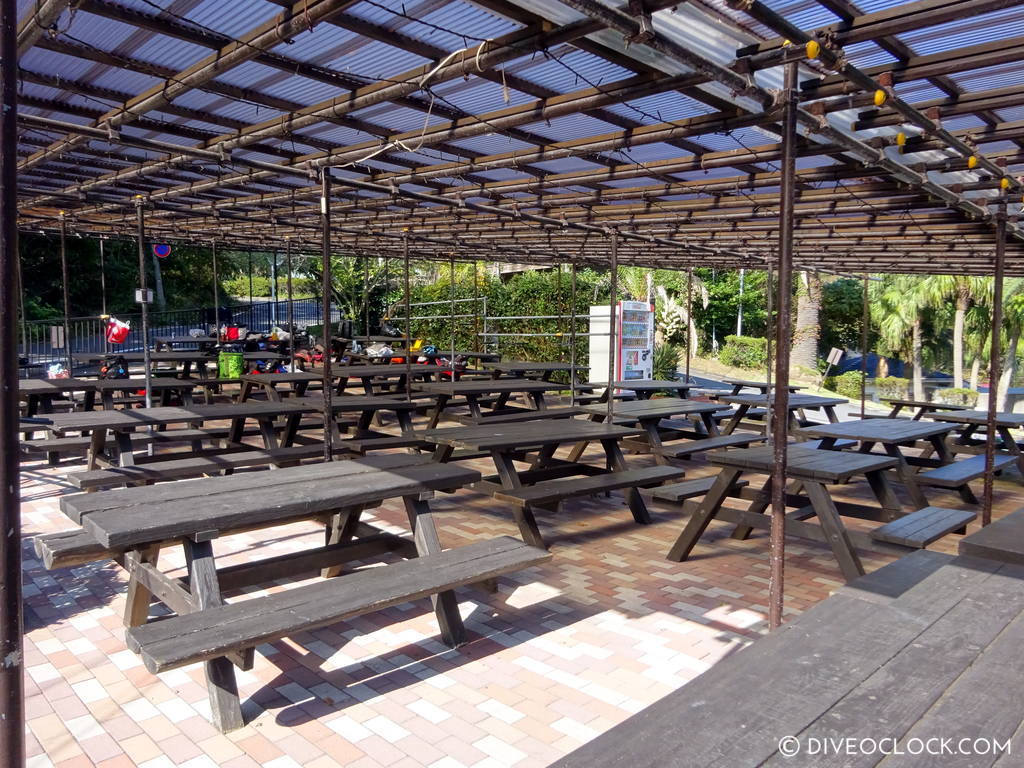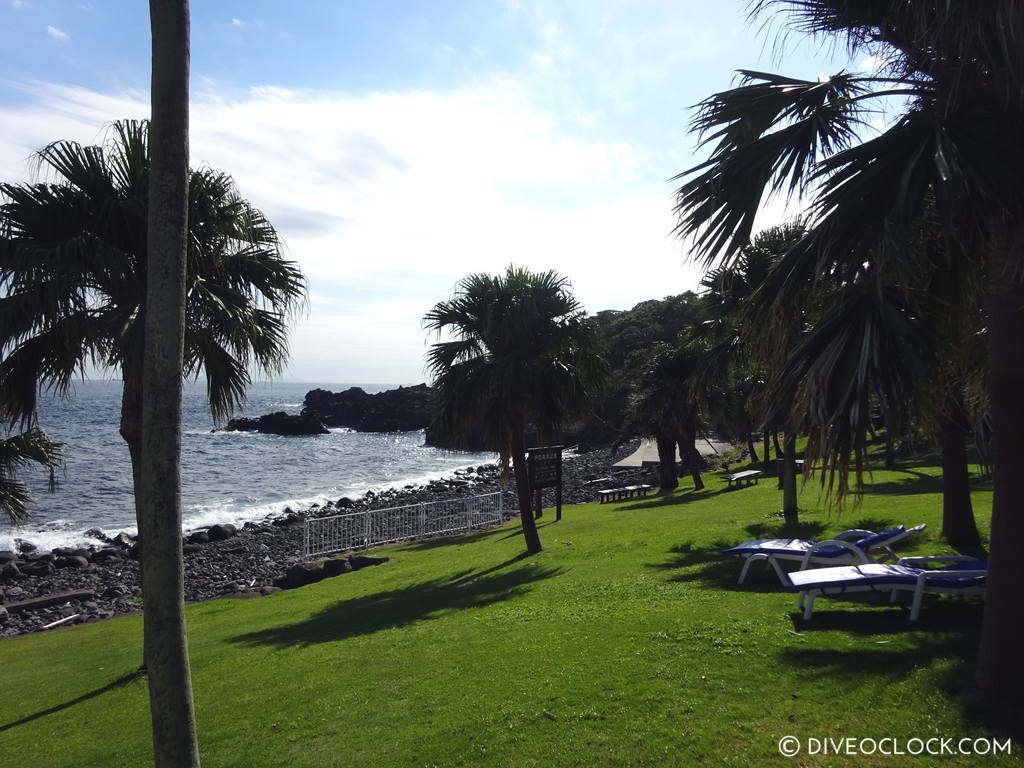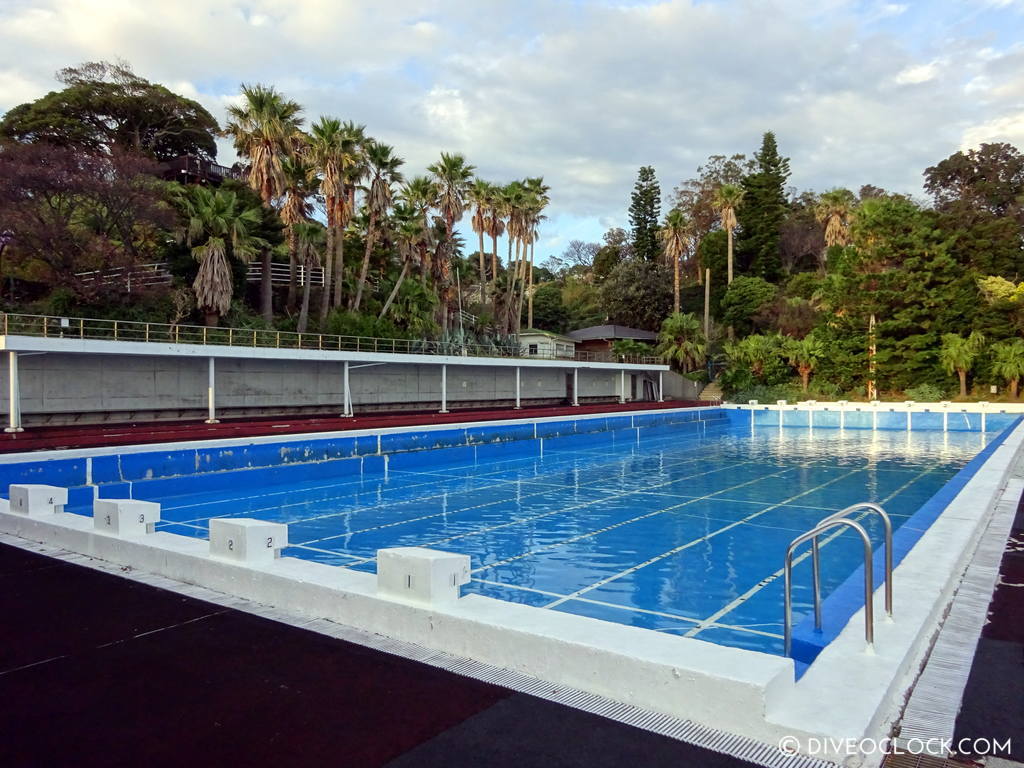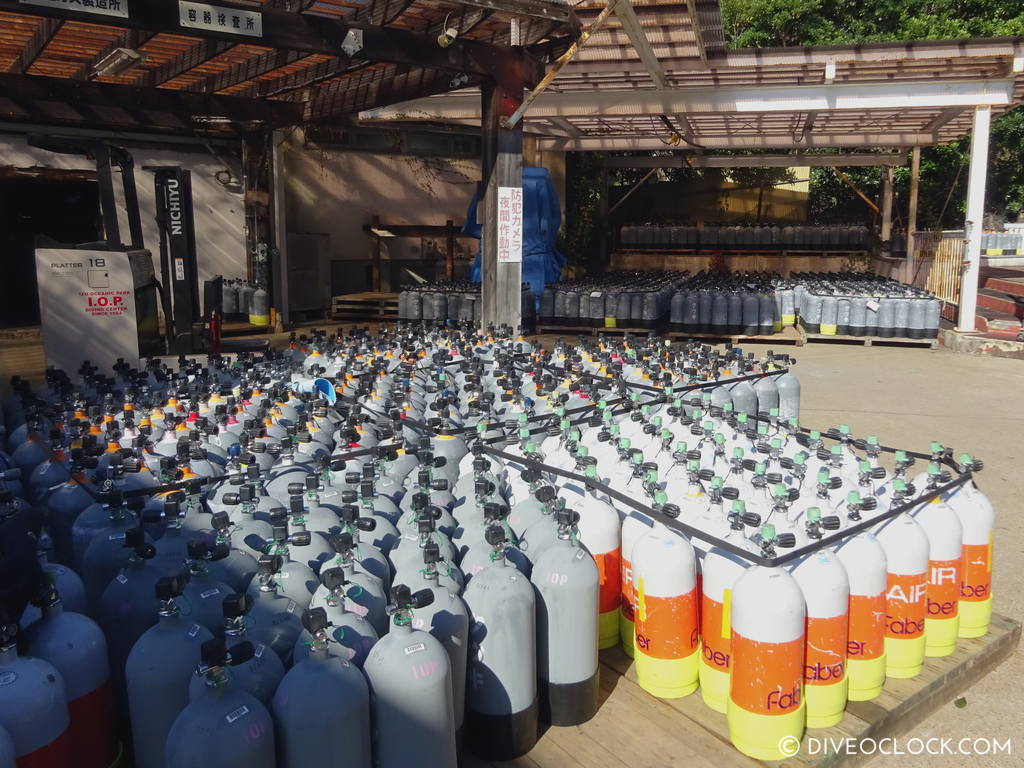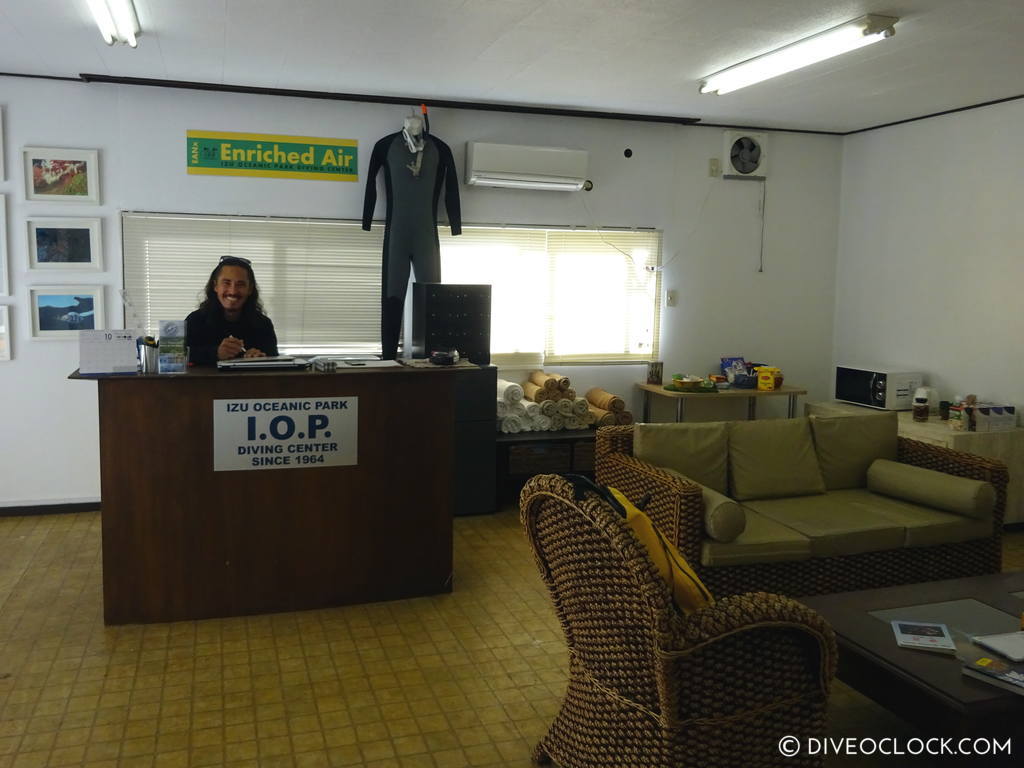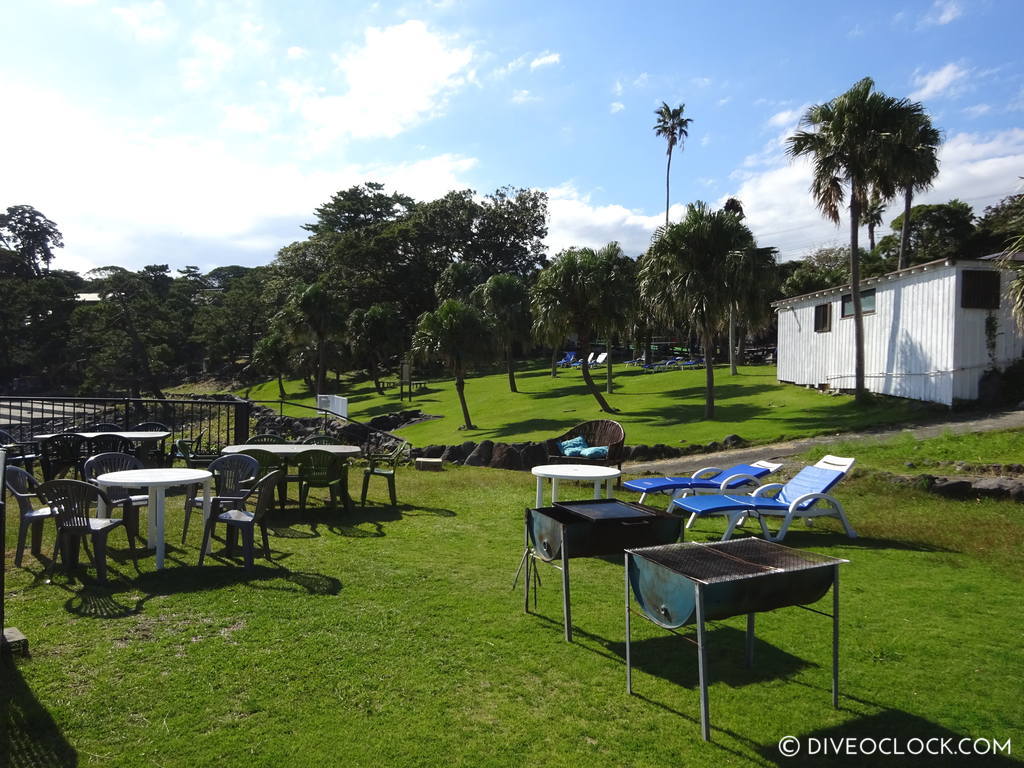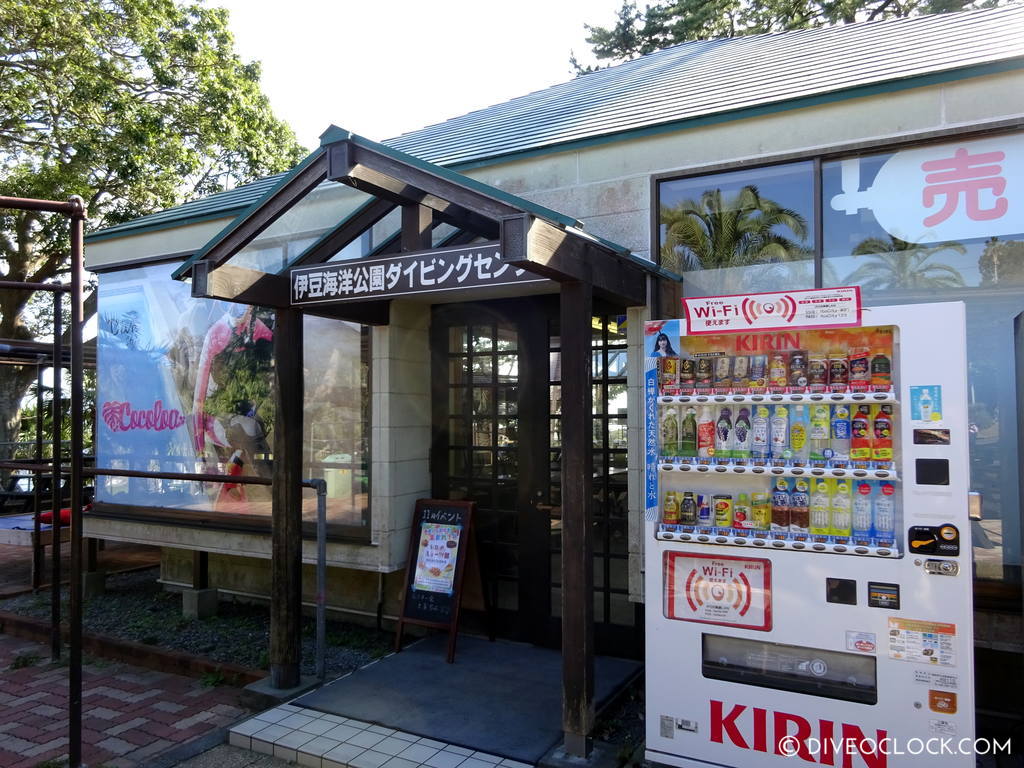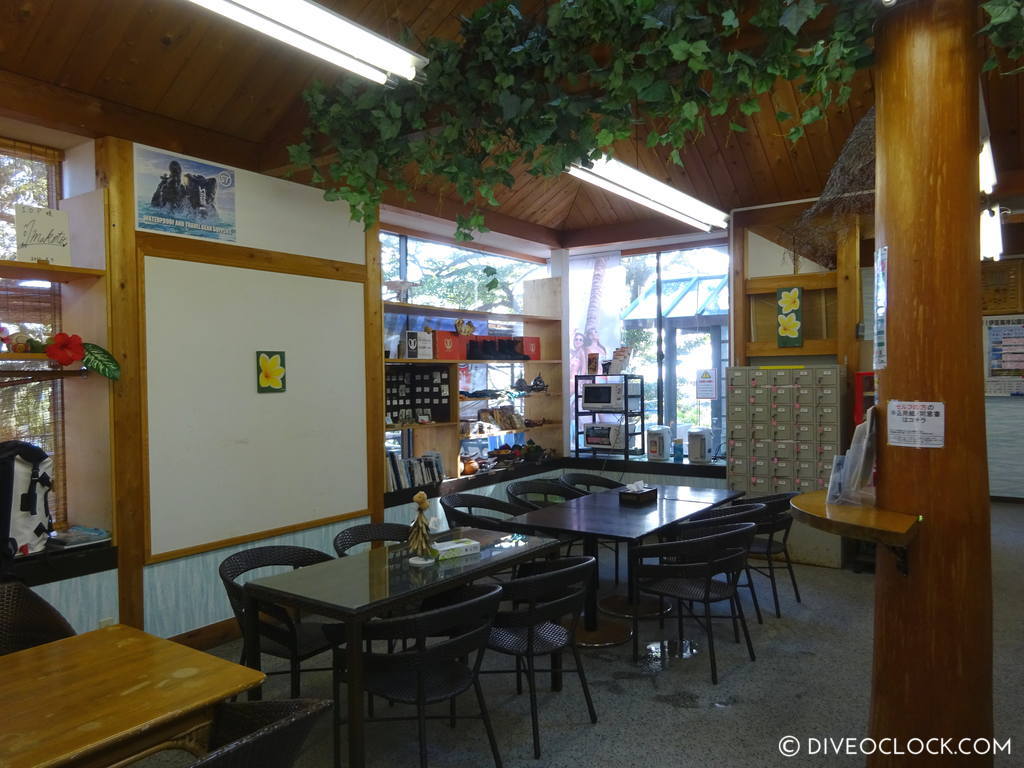 Some impressions of Izu Oceanic Park / Izu Kaiyo Koen.
Country
Japan
Dive area name
Shizuoka, Futo, Itō-shi, Sagami-nada Sea
Dive center
Izu Oceanic Park - I.O.P.
Famous for
Volcanic lava formations, macro diving, soft corals, macro in season.
Price
About 130 USD for two guided dives with tanks and weights. Full set of dive gear rental about 25 USD.
Including a towel, shampoo, water/hot tea/coffee/snacks and the use of all facilities.

Hotel recommendation
Opa Resort is nearby, has a lovely garden, spa/onsen and breakfast included.
Izu Oceanic Park SCUBA Diving - What to Expect
Yes, time to explore Izu below the surface! The seascape is quite interesting, it has volcanic lava formations, huge rock boulders but also walls and some sandy bottoms. There are more soft coral than hard coral formations around and the deeper you go (30+ meters / +100 ft) the bigger those soft coral formations get (as in huge!).
This area is great for (endemic) macro photography and expect to see some impressive Japanese photography gear as well. ;) Countless marine life species were hiding in the rocks and many tropical colorful fishes where dancing around. Schools of fish in the blue, OK - it was not really blue during my dives - but marine life all over the place!
To give you an idea of the variety of marine life, check these photos Otávio and I took: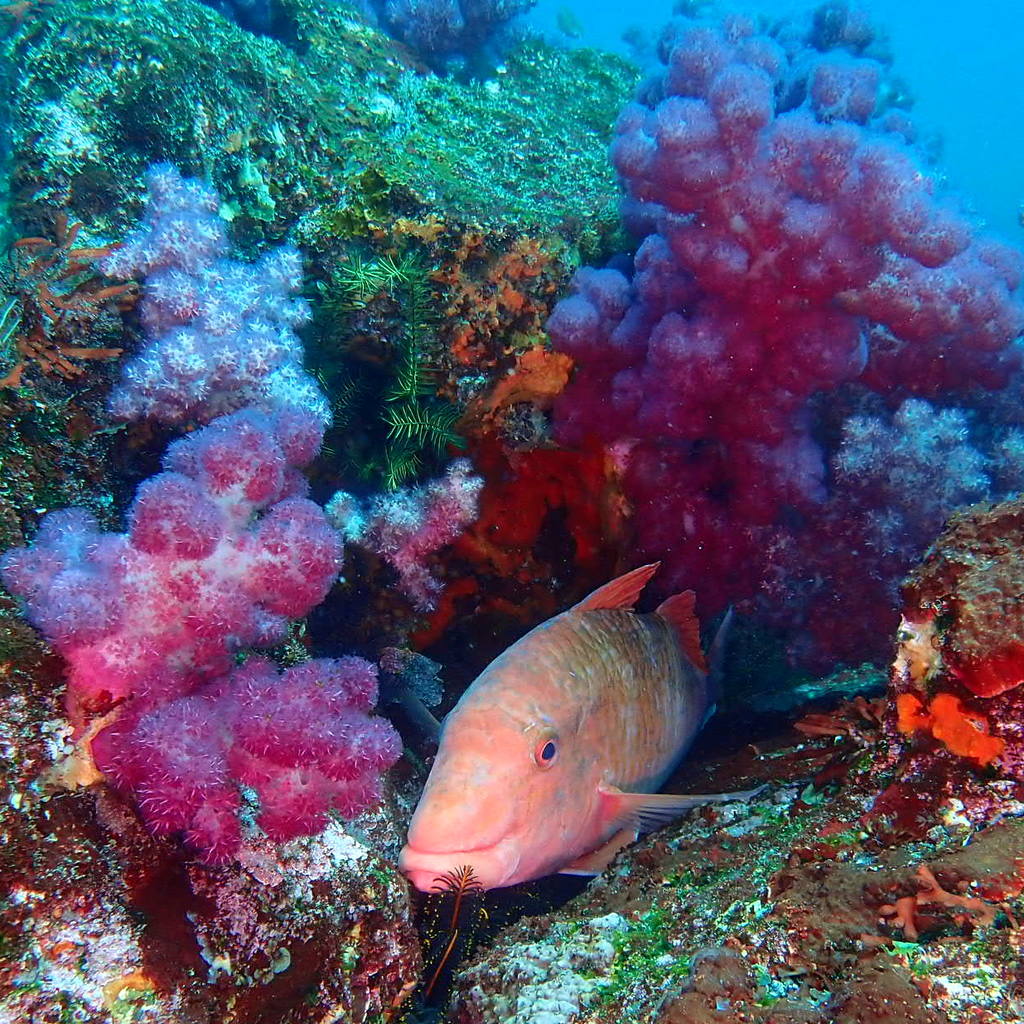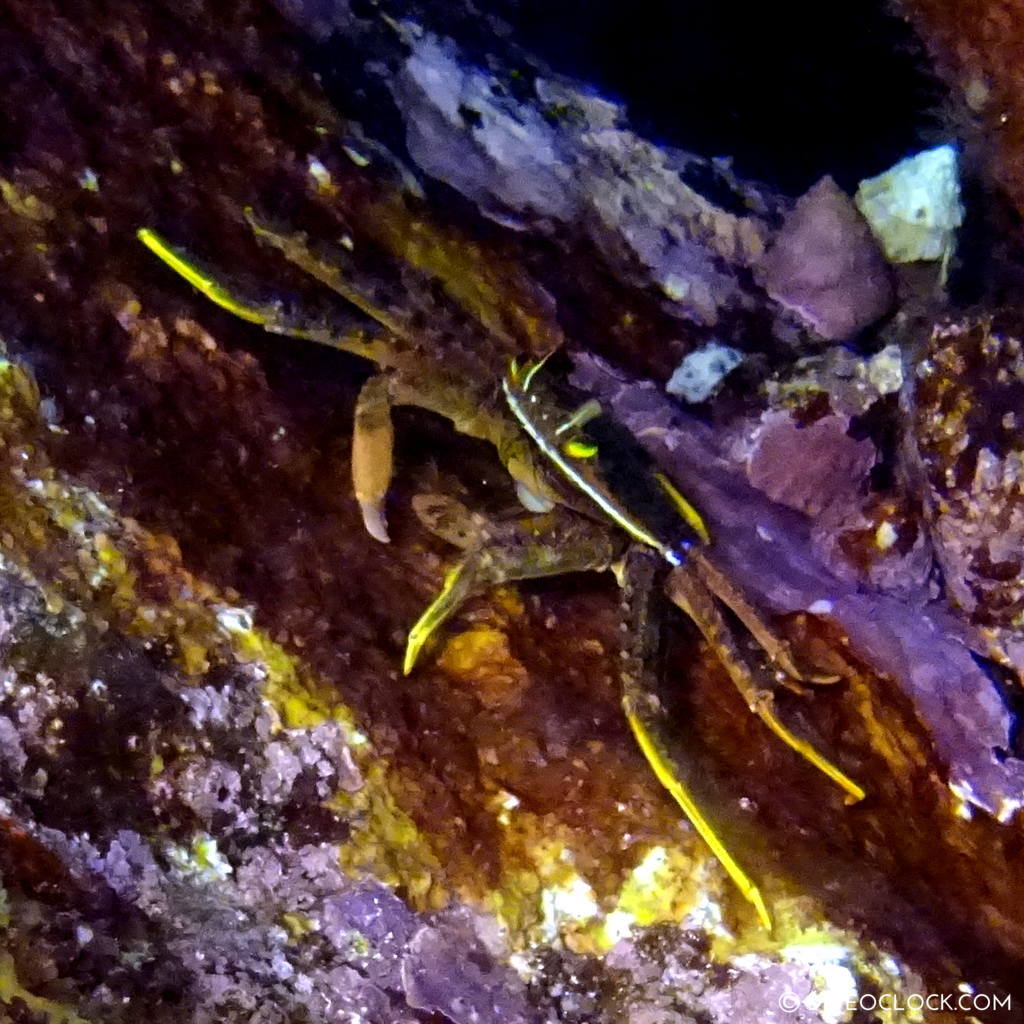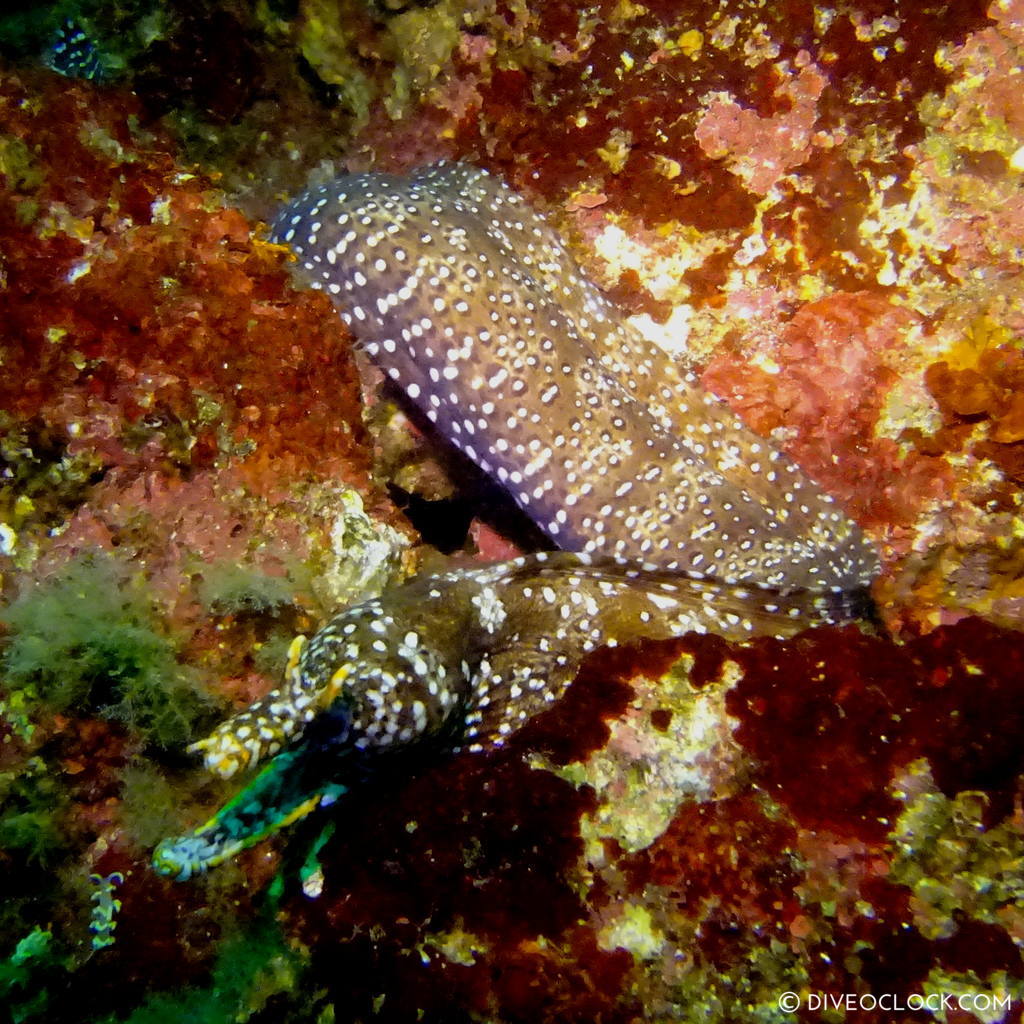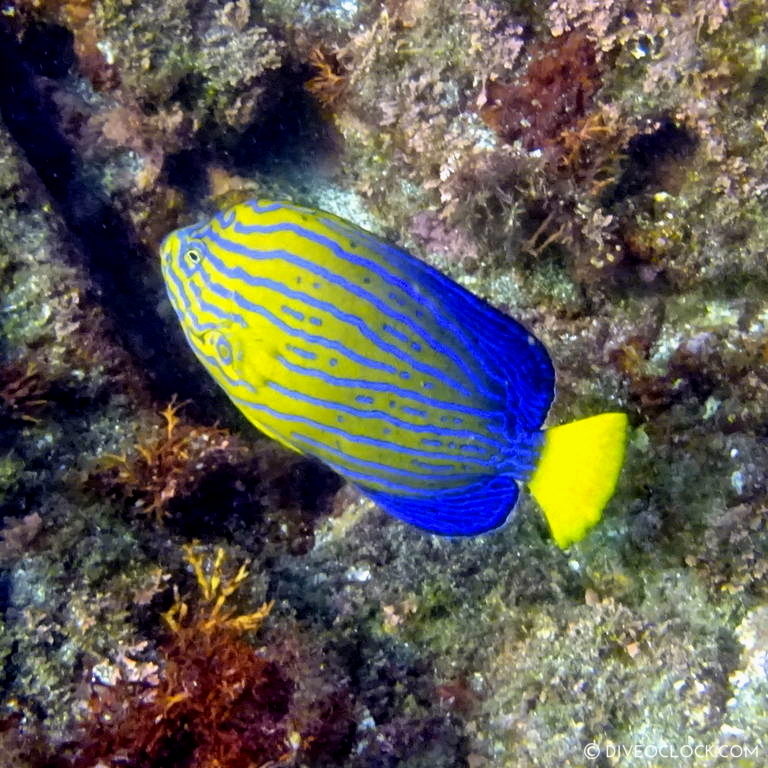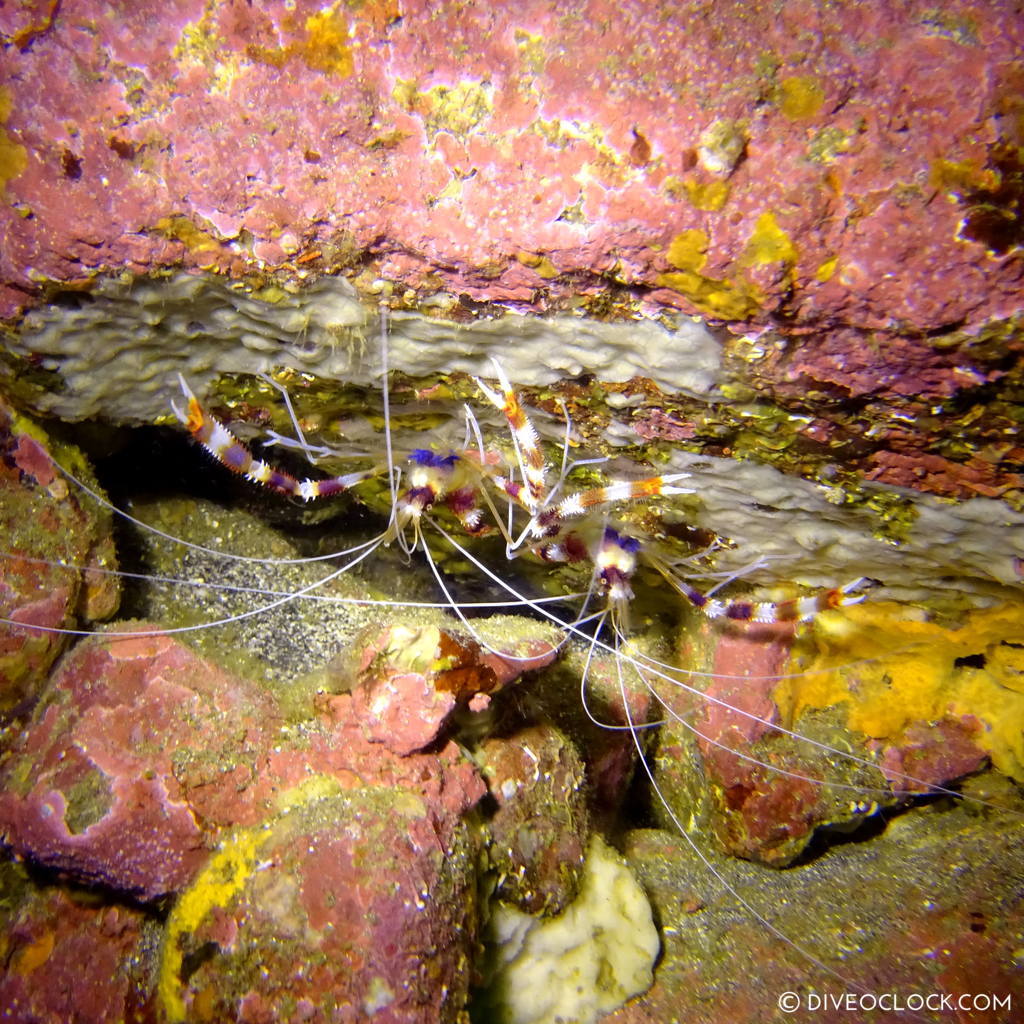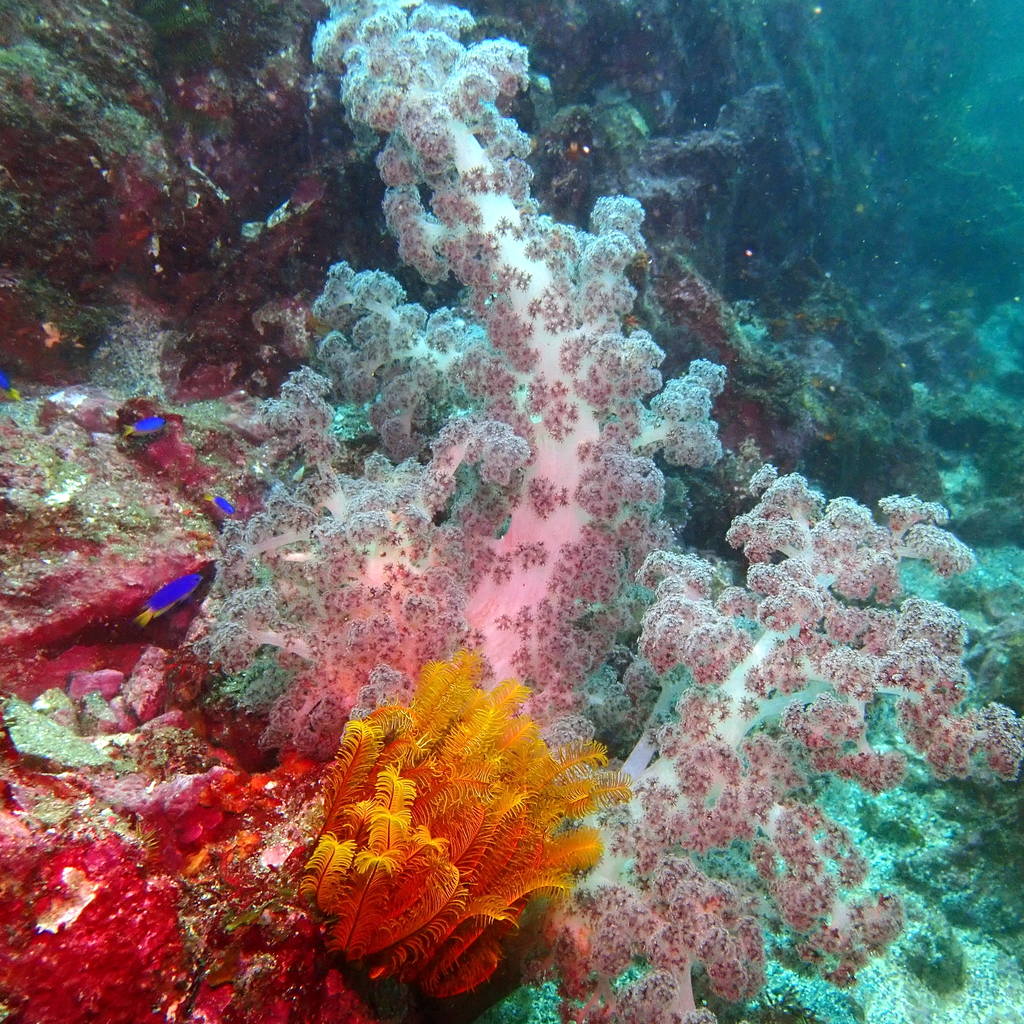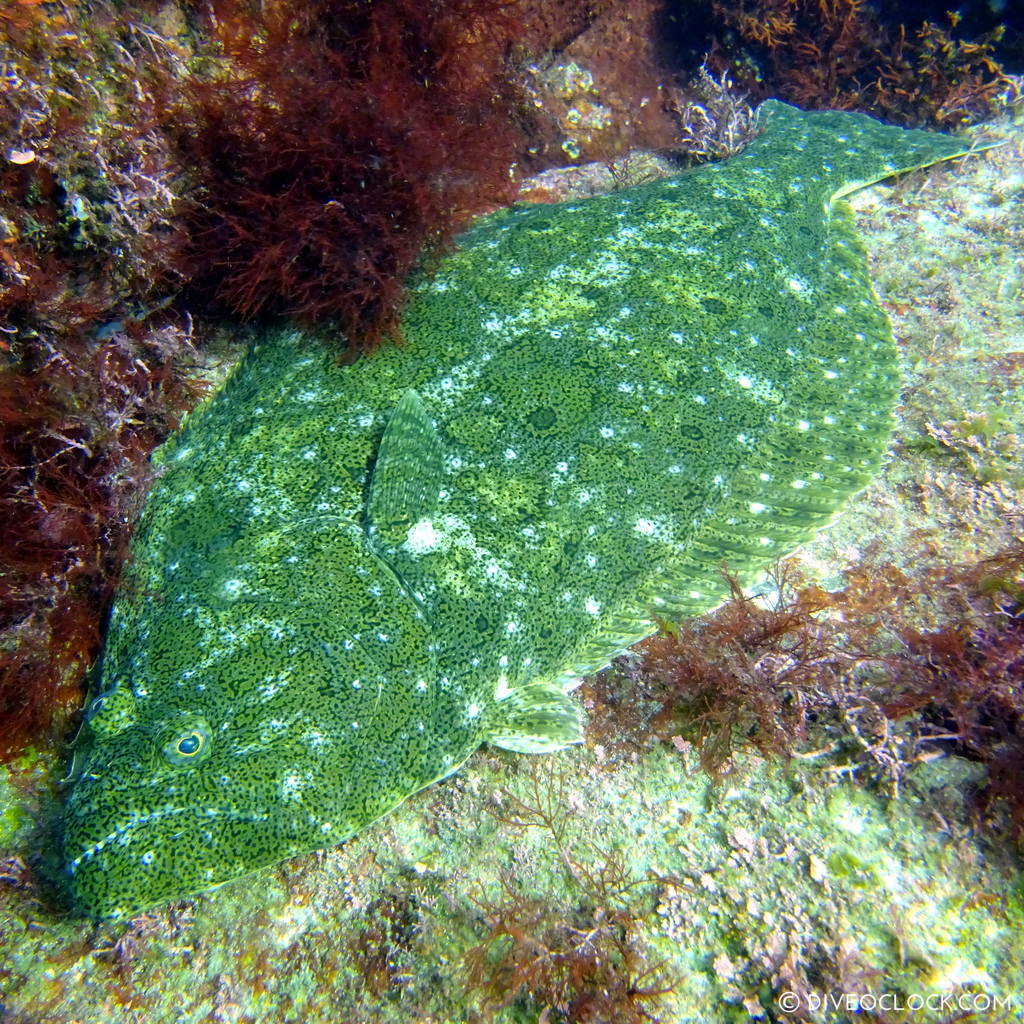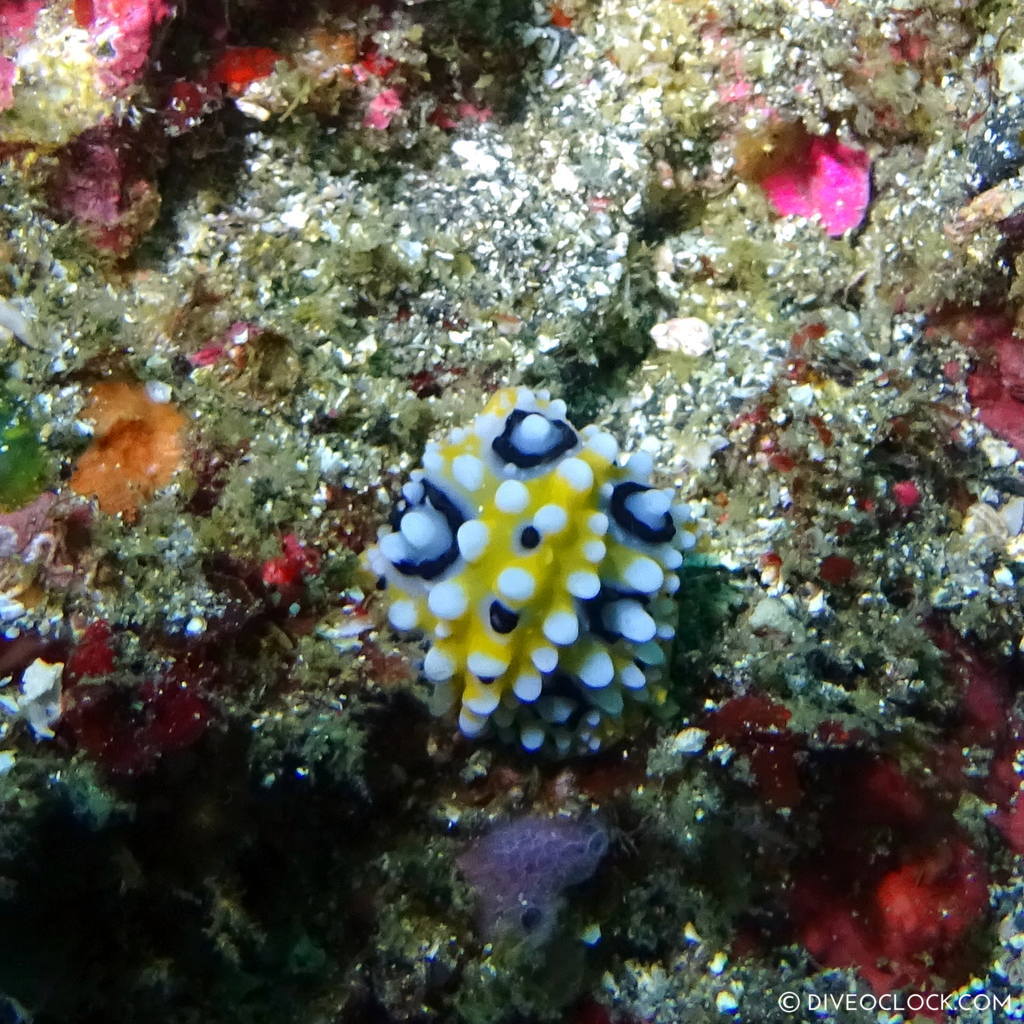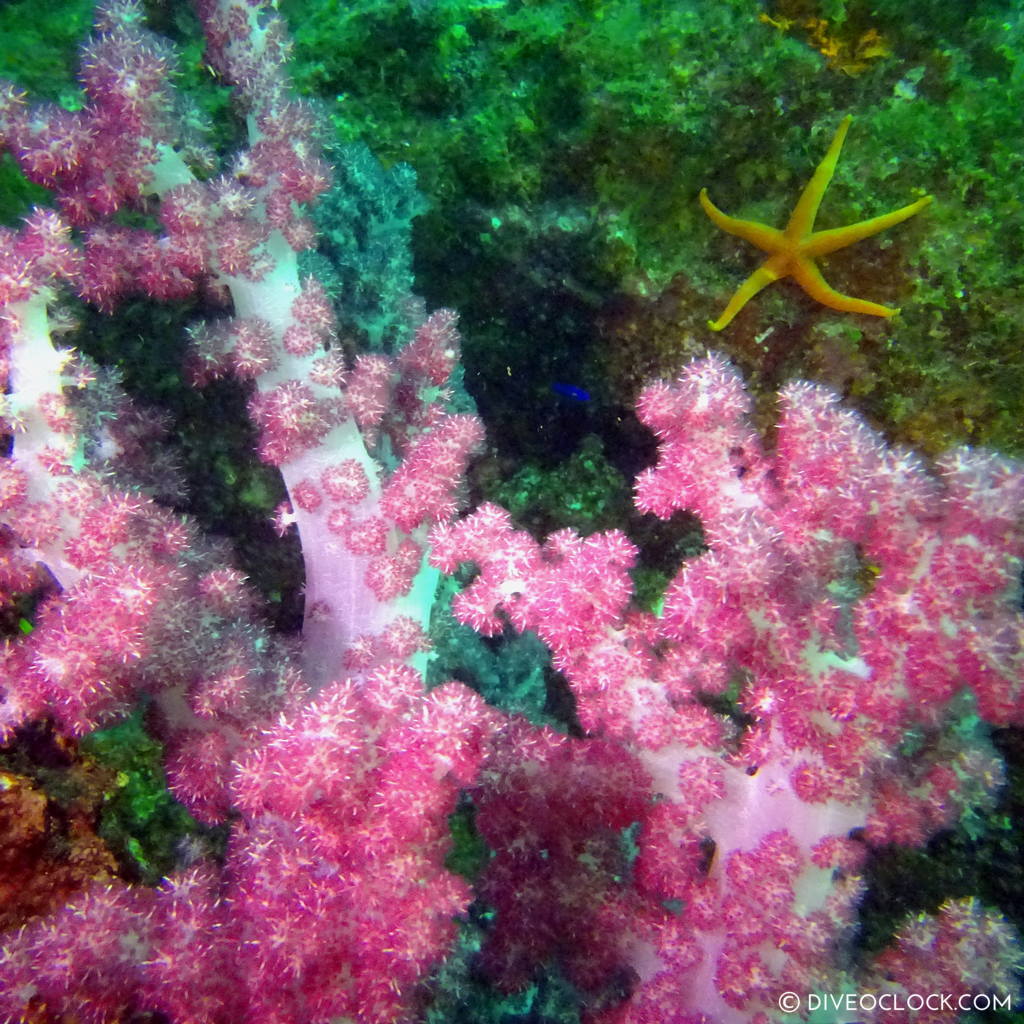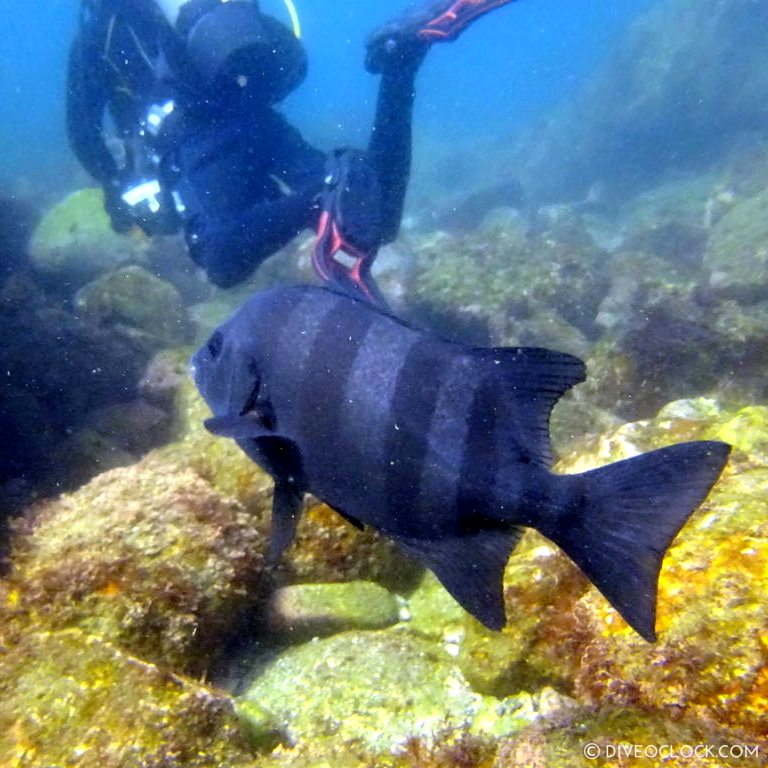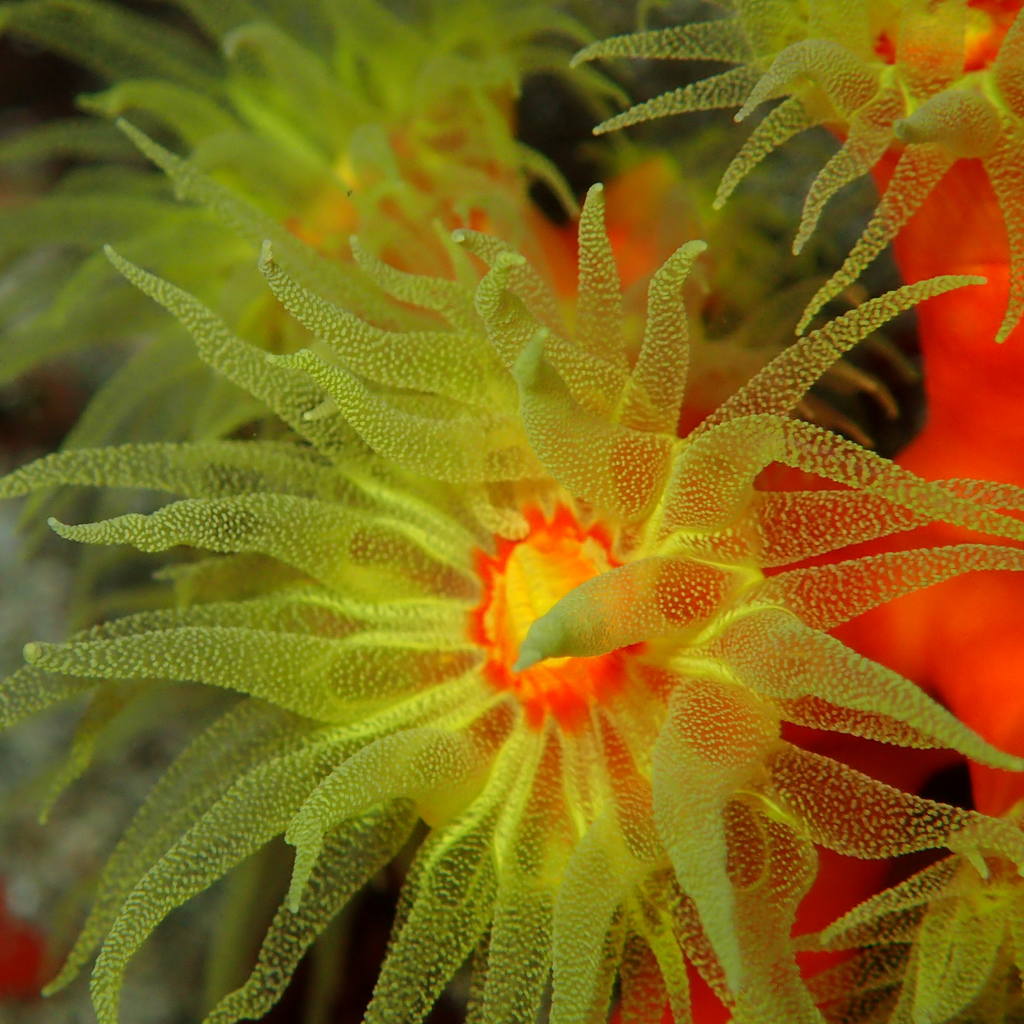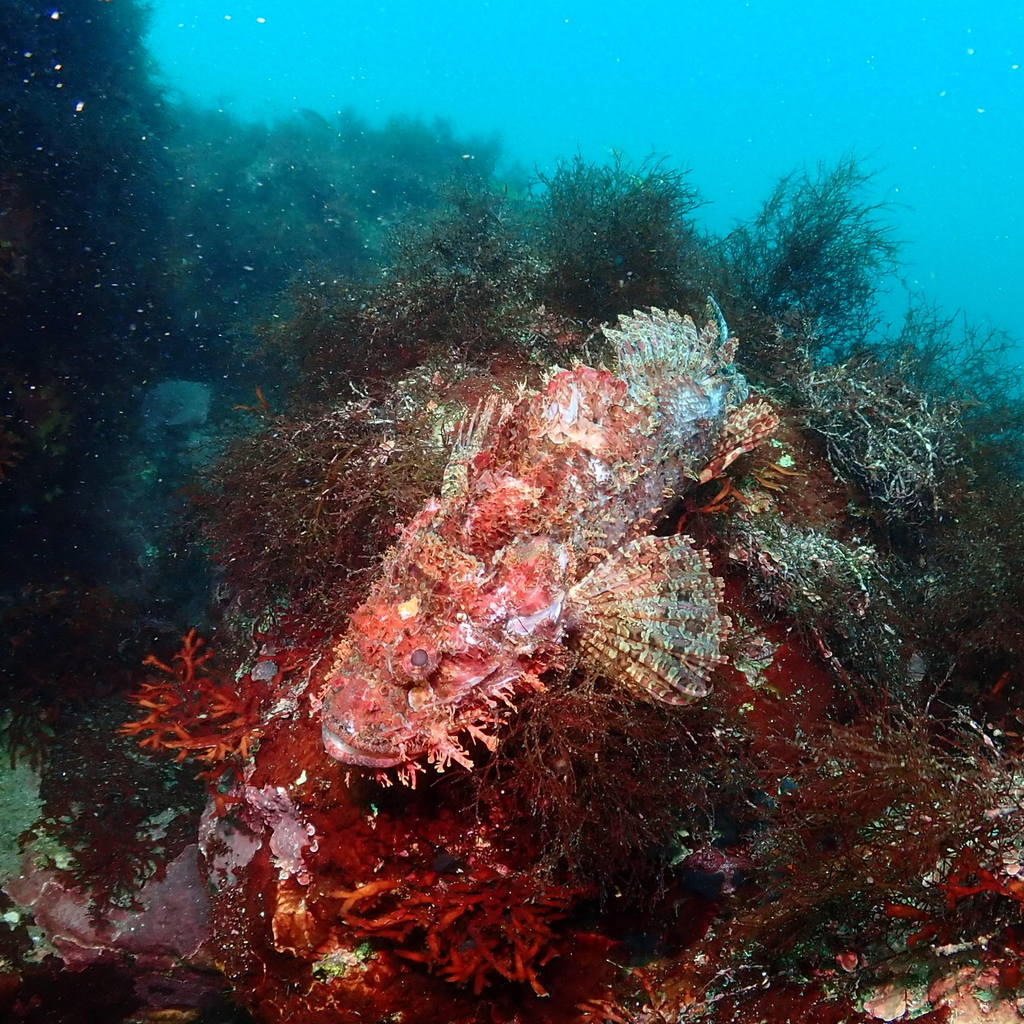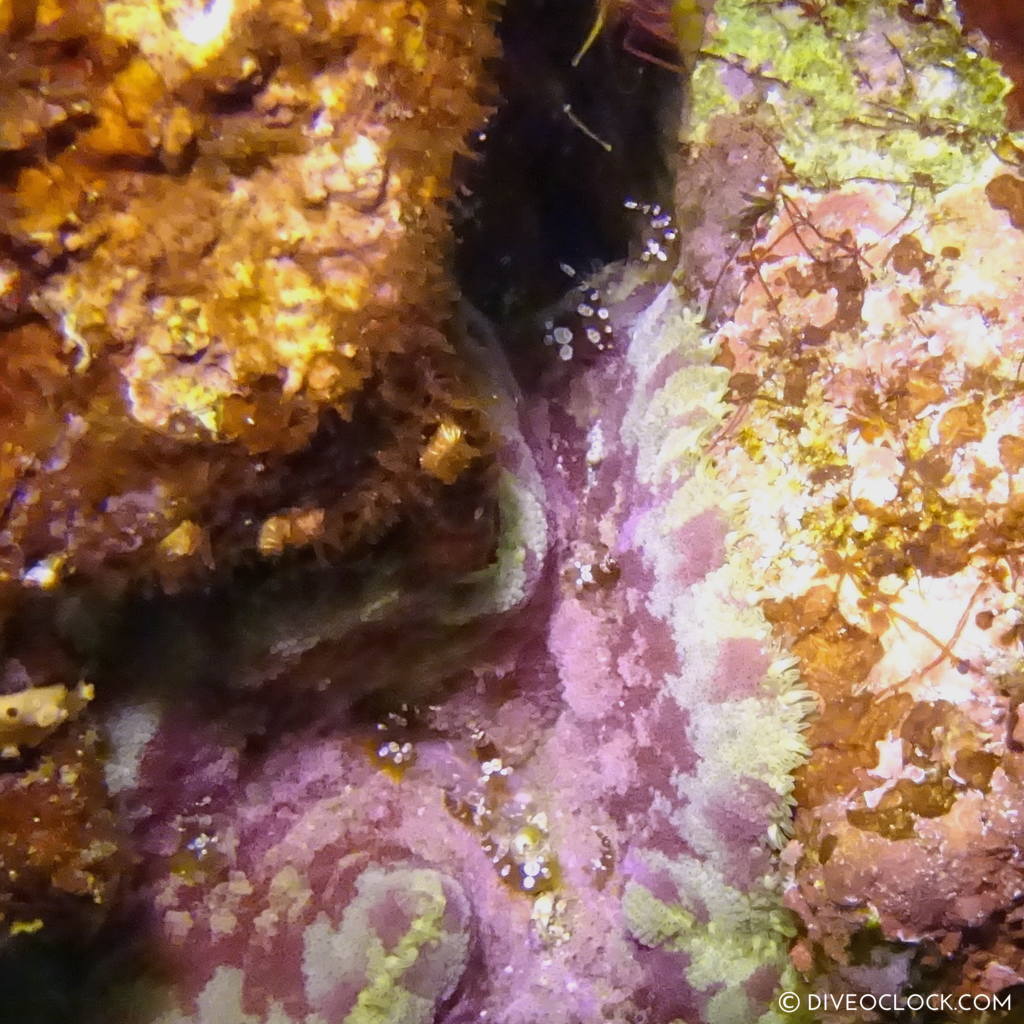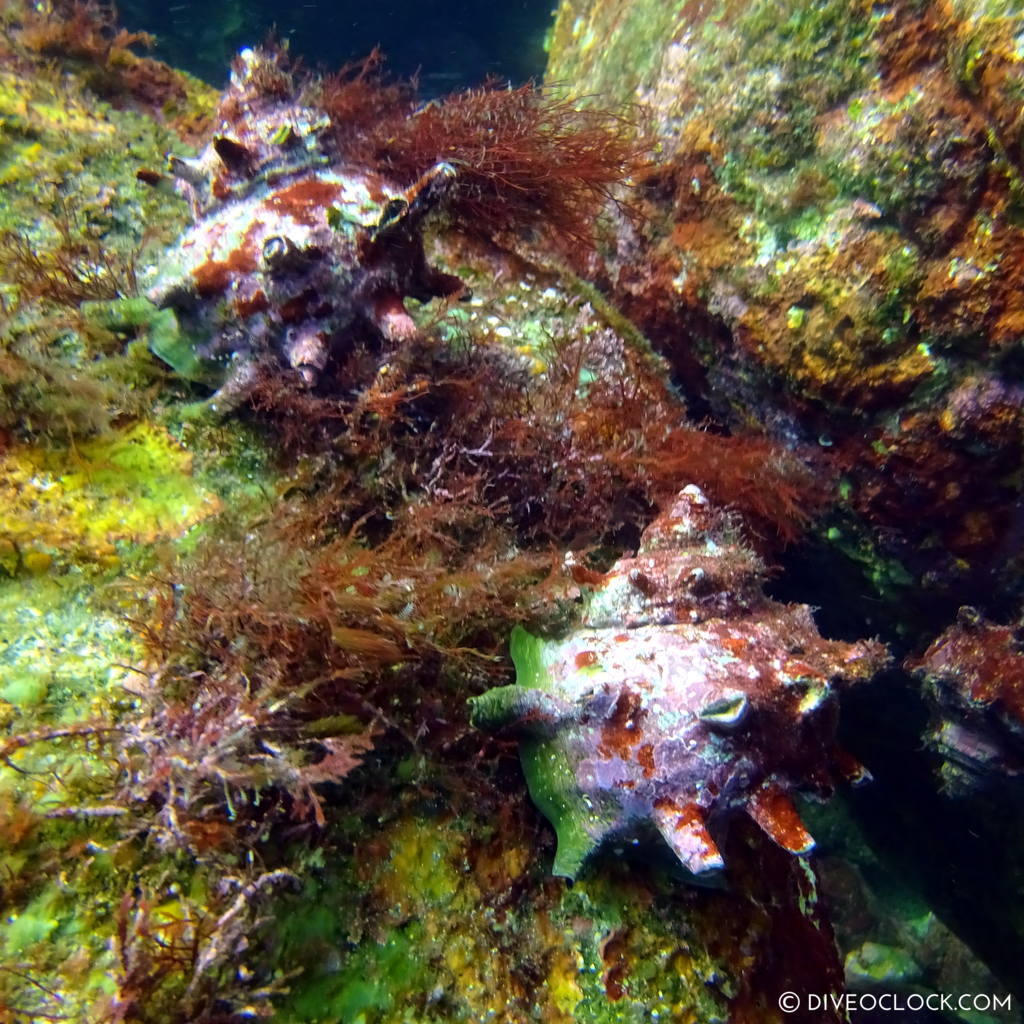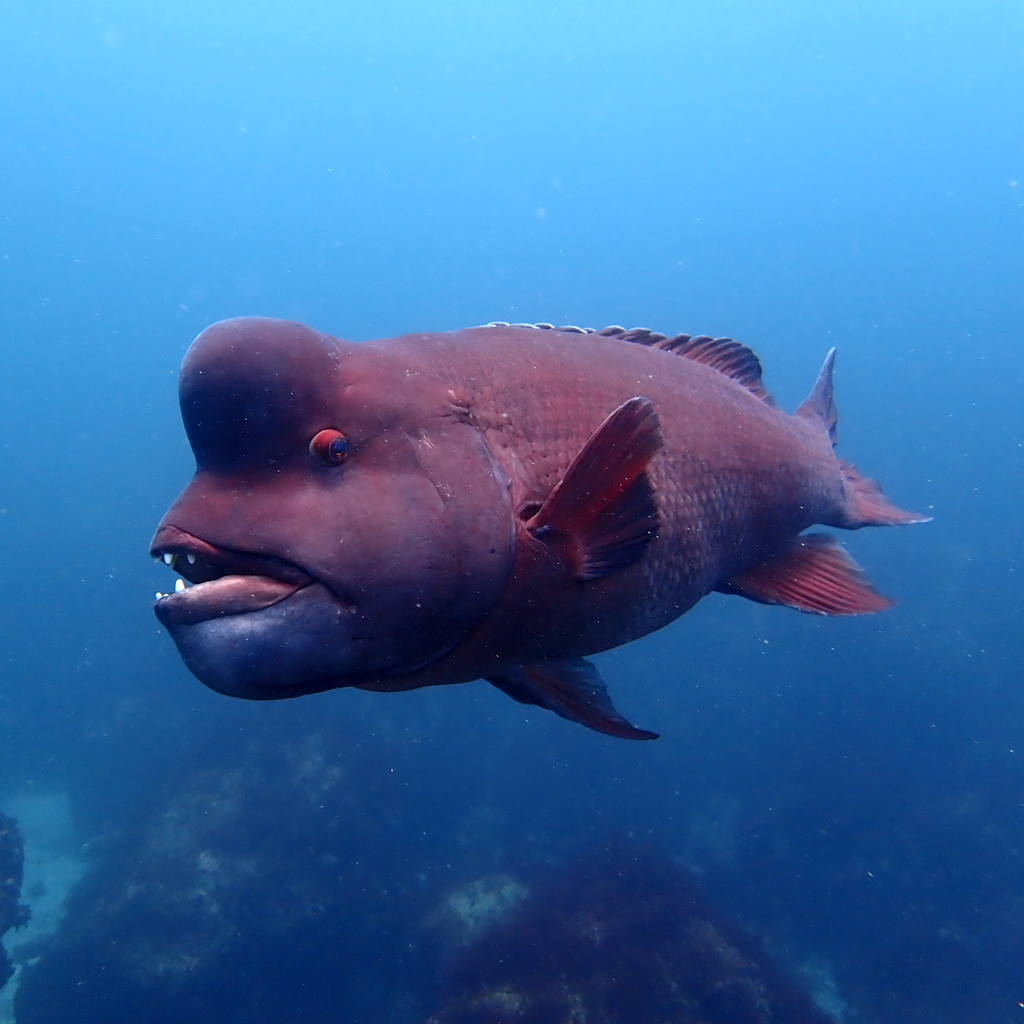 Izu Oceanic Park / Izu Kaiyo Koen - Awesome Dive Facility in Japan!
Comparing dive destinations
Bottom structure
Reef structure
Pelagic
(big stuff in the blue)
Big reef
(bigger stuff on the reef)
Macro
(small stuff on the reef)
Current
(stream)
Flat bottom with bumps/big rocks/pinnacles
Hard corals
(not moving)
Sharks
Turtles
Nudibranchs
(snails/slugs)
No current
Slope (going down slowly)
Soft corals
(moving)
Rays
Eels/snakes
Sea horses and pipe fish
Small
(you can easily swim against it)
Wall
(steep but you see the bottom)
Table-/fan-shape
Trevally/Jacks/Tuna
Groupers
Scorpion/frog fish
Medium
(you can swim against it for a little while/higher air consumption)
Drop off
(steep and you can't see the bottom)
Anemones
Barracudas
Lobsters/crabs
Octopus/squid
Strong/reef hooks
(you cannot swim against it)
Blue
(no reference)
Sponges
Sardines/herrings
Puffers
Shrimps
Pumping/washing machine/OMG/hold your regulator
(superman)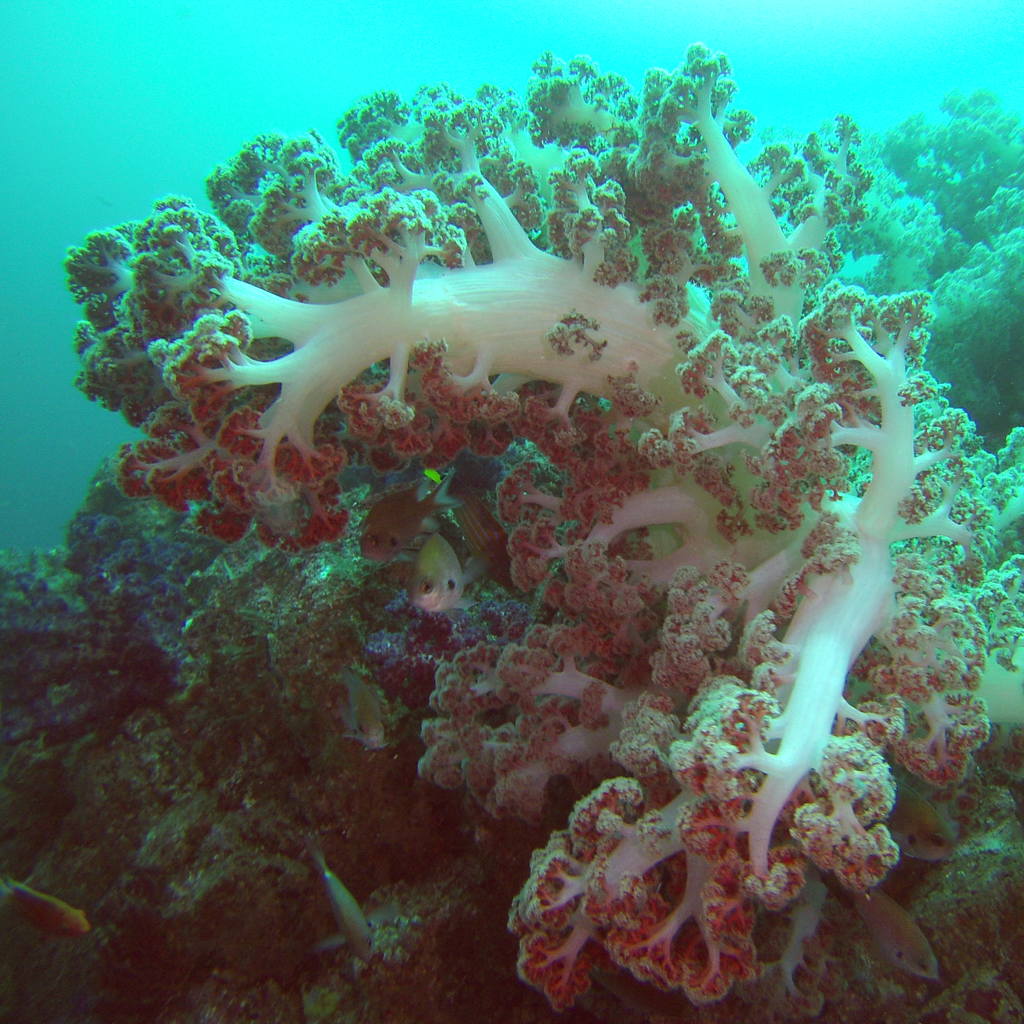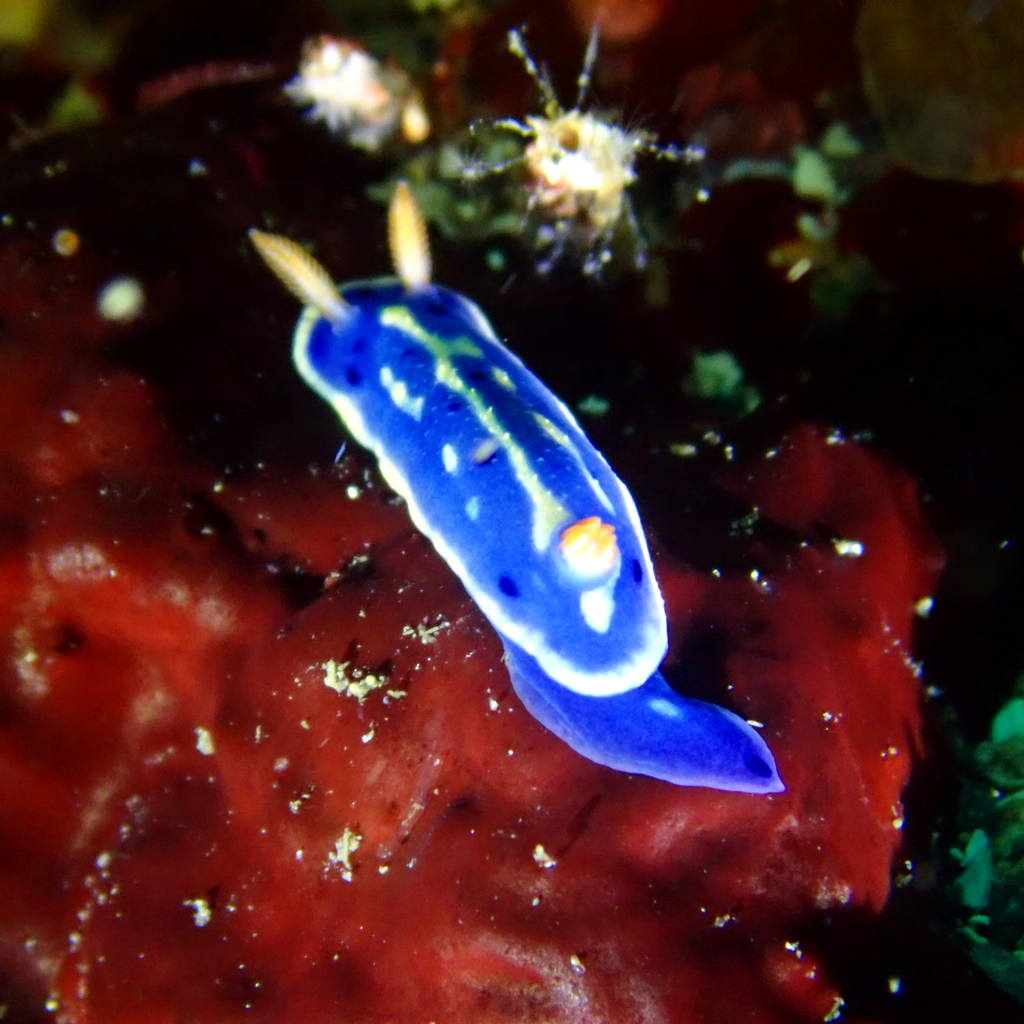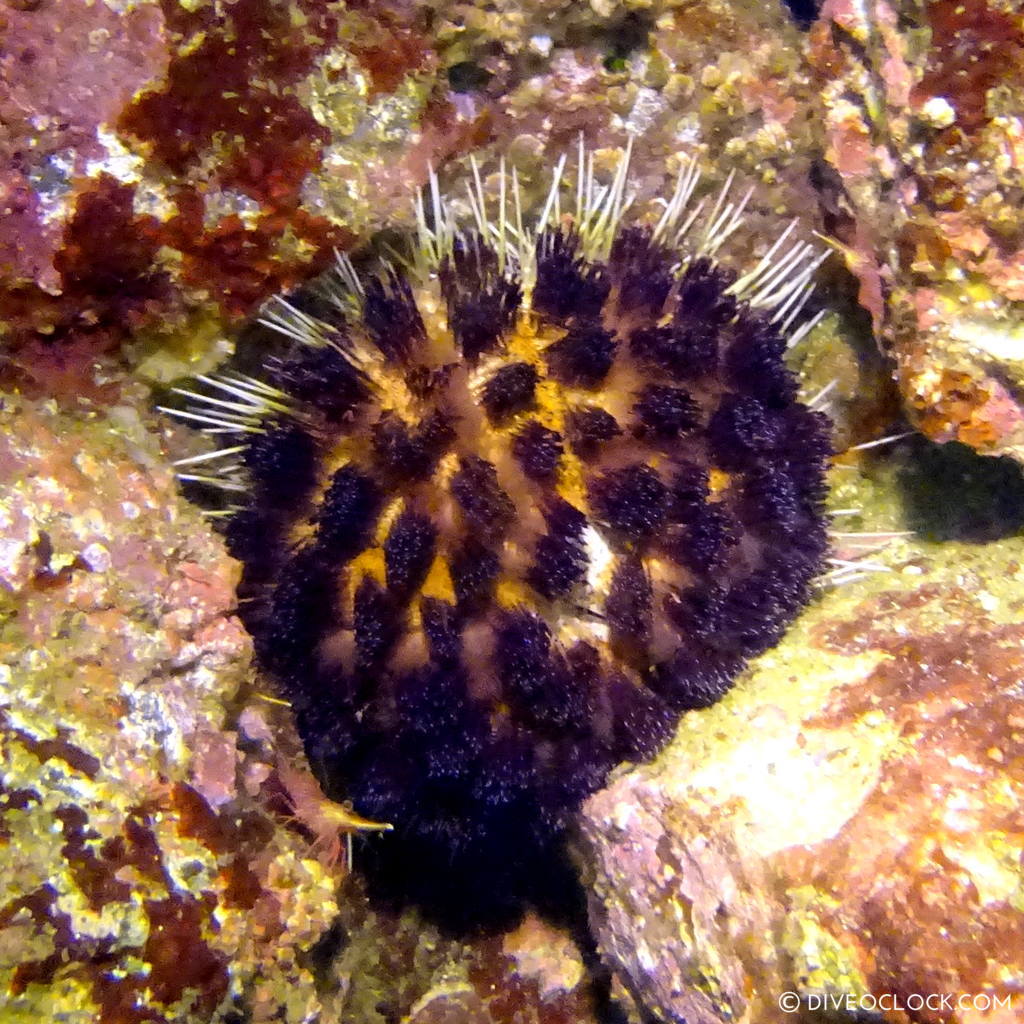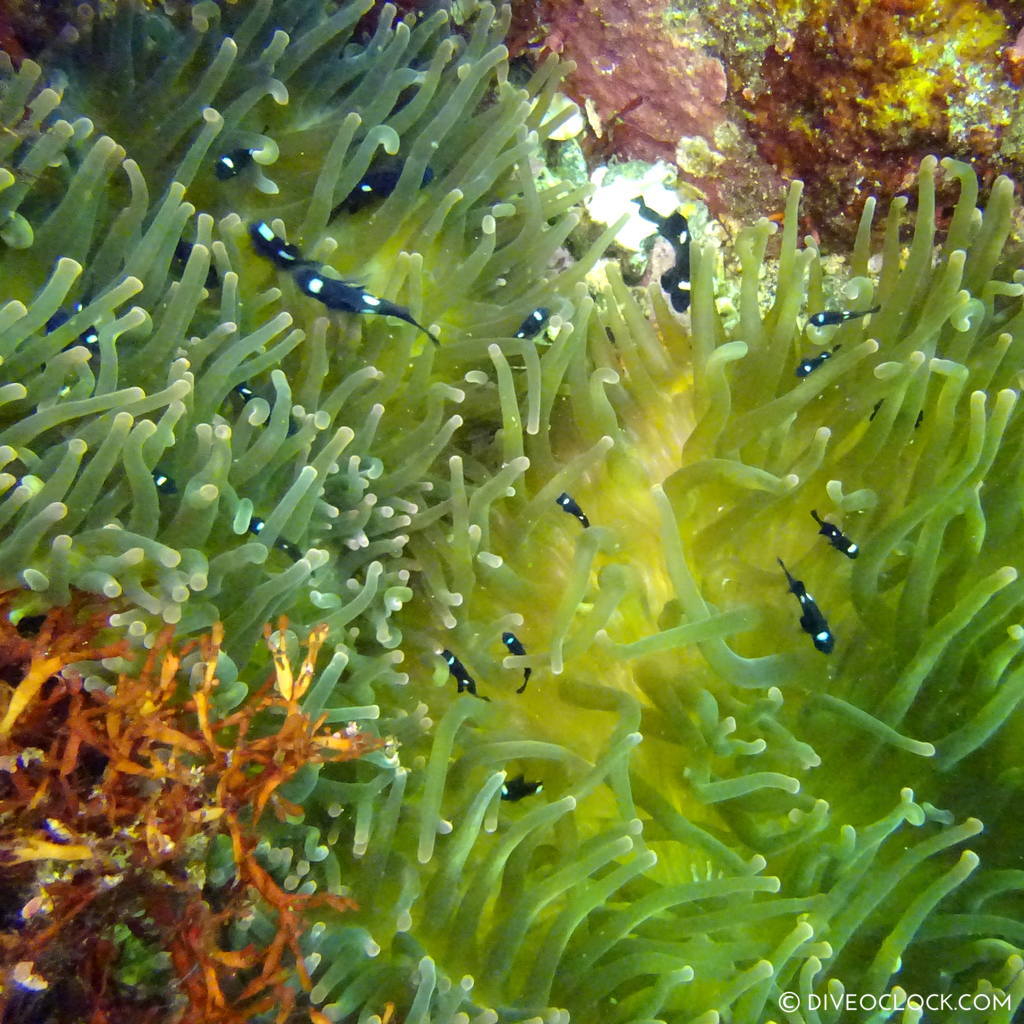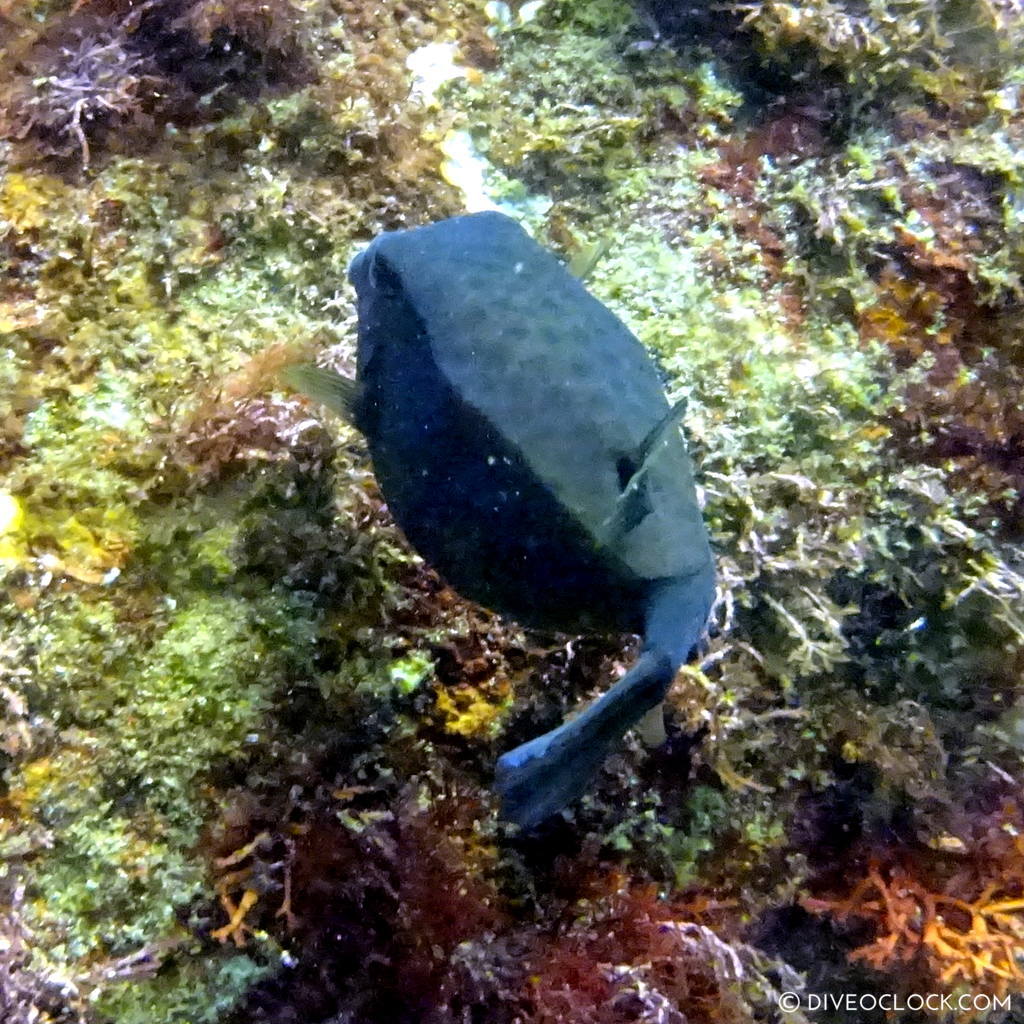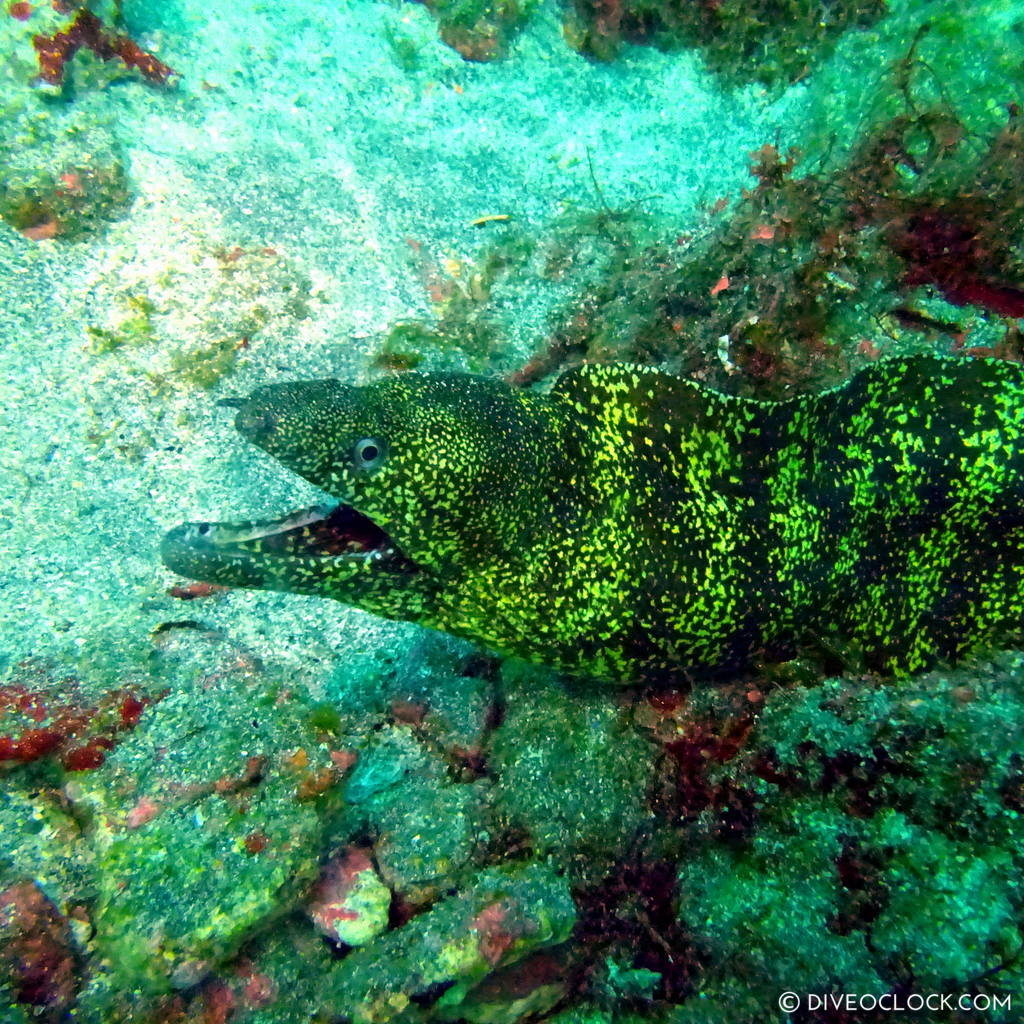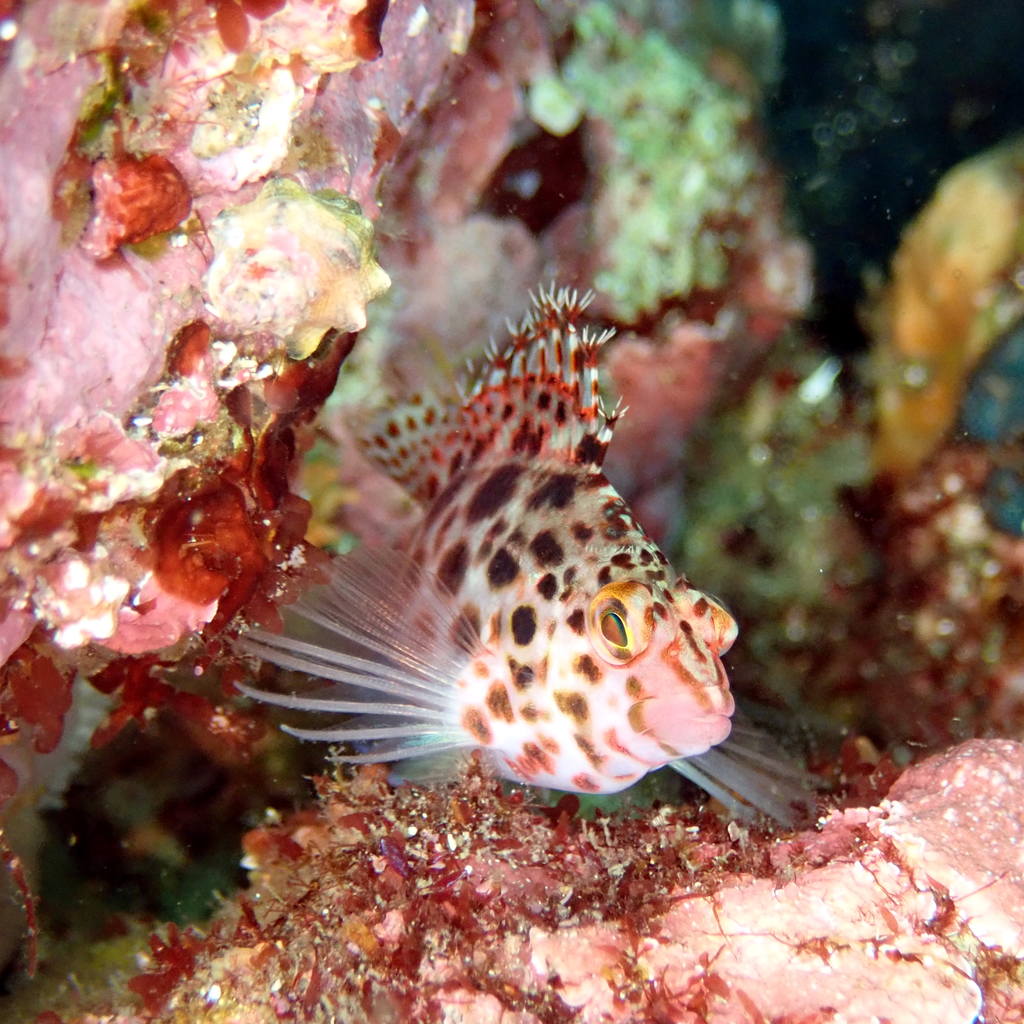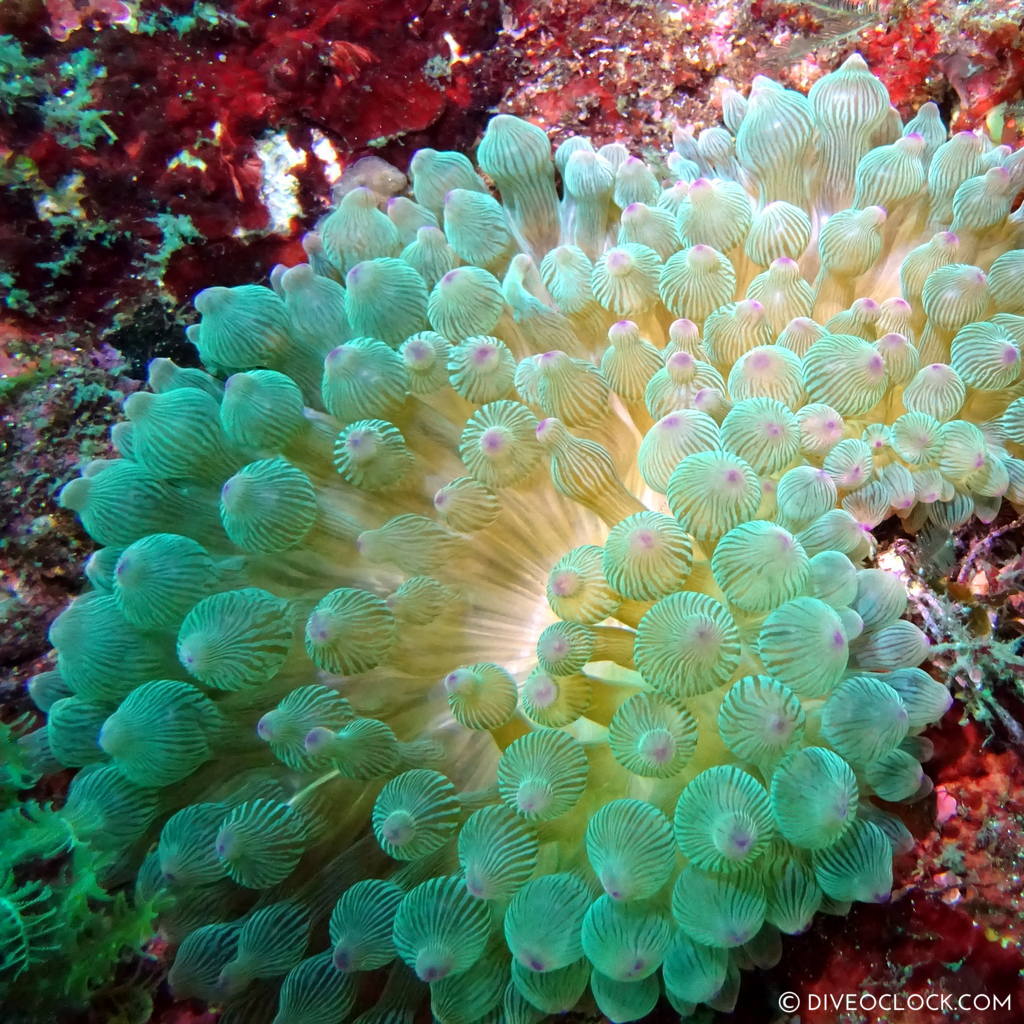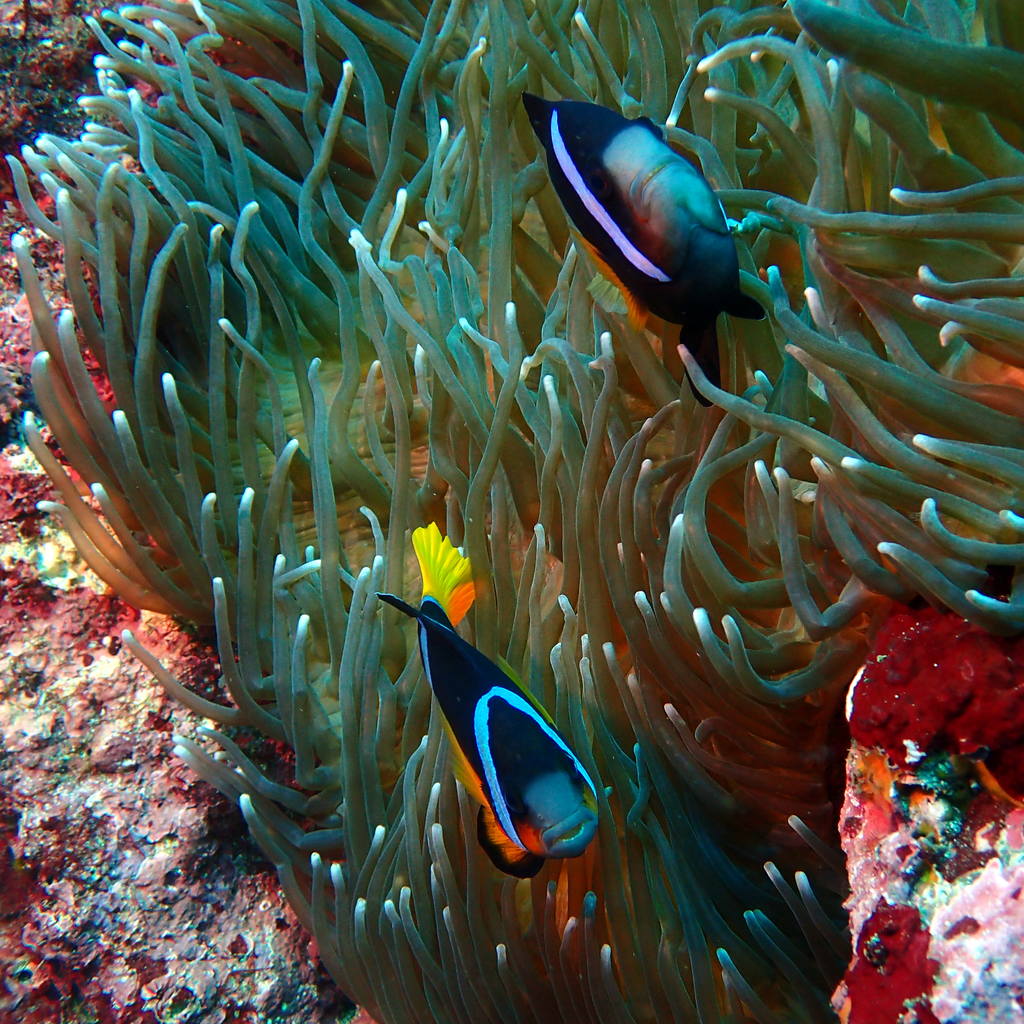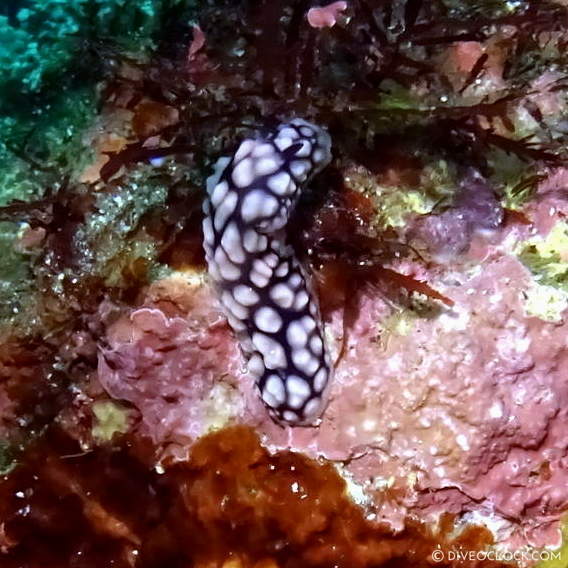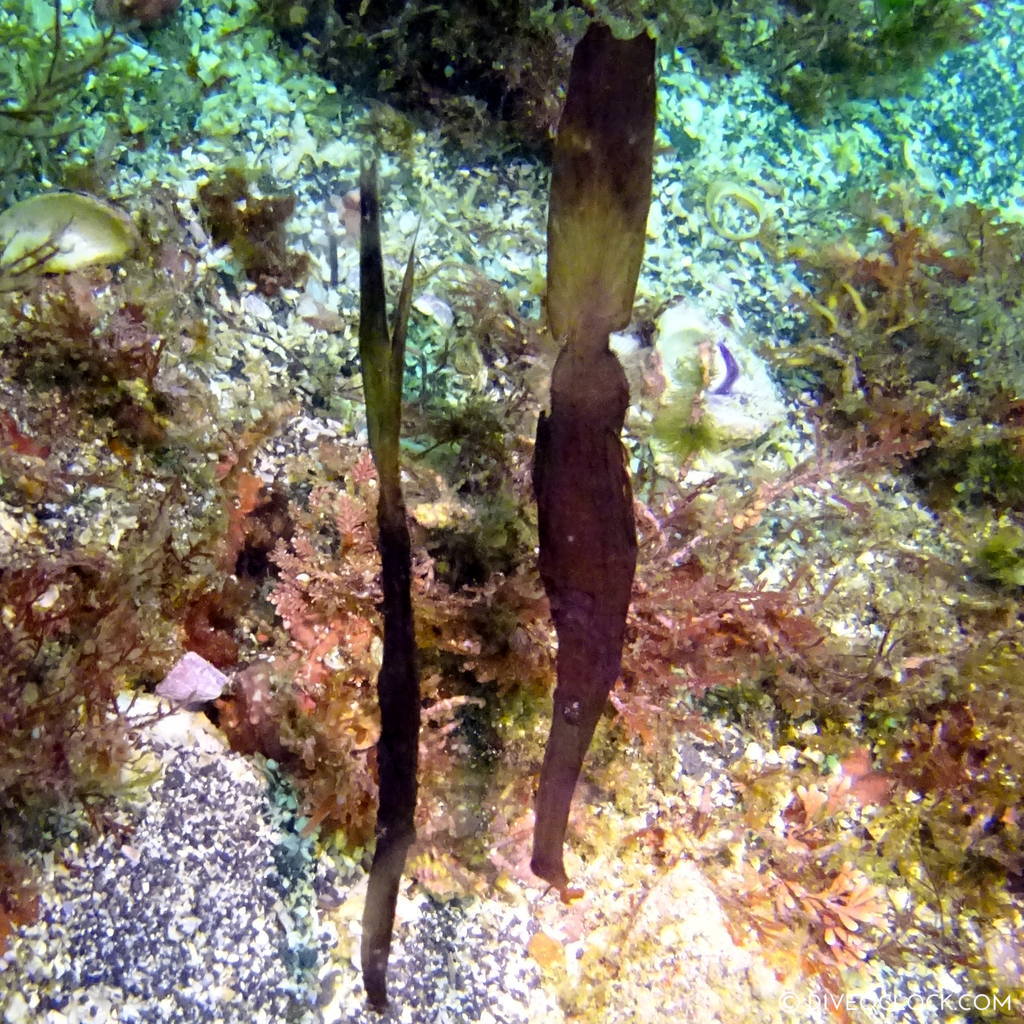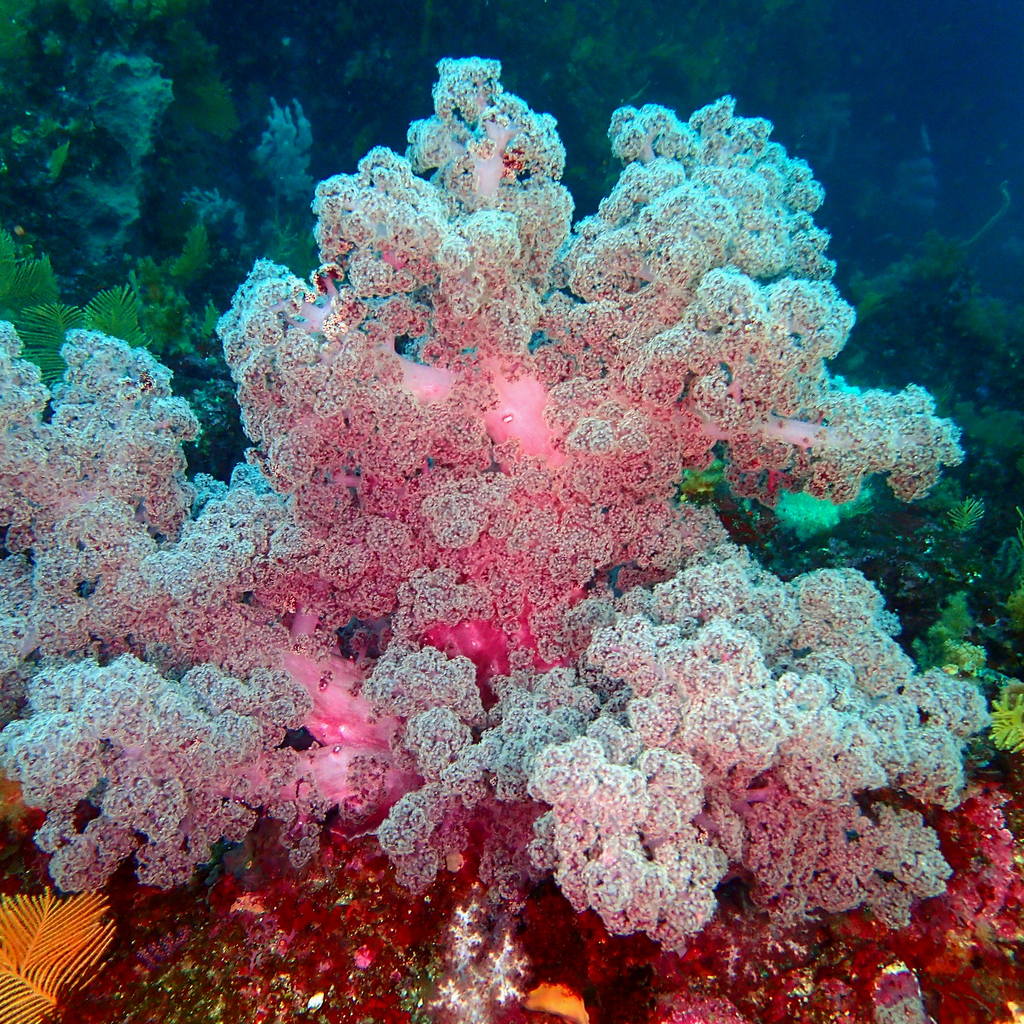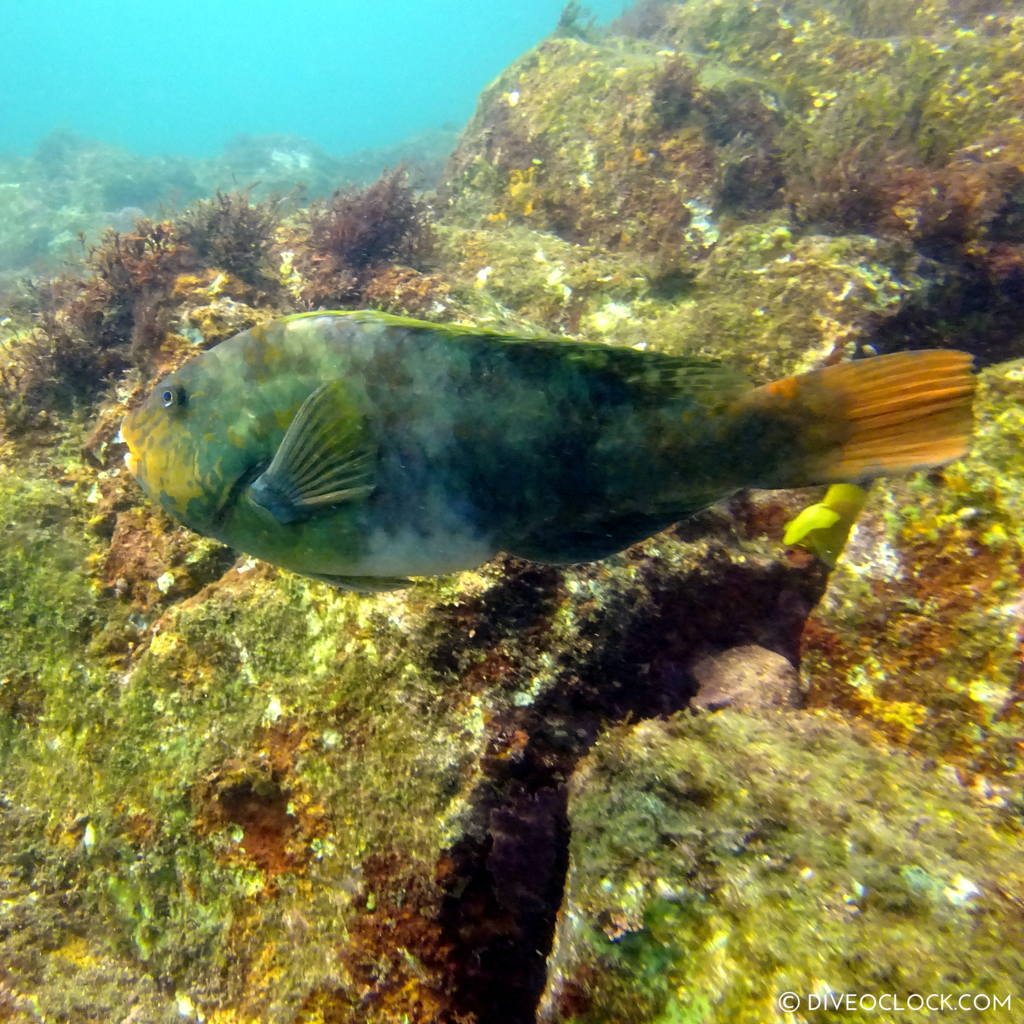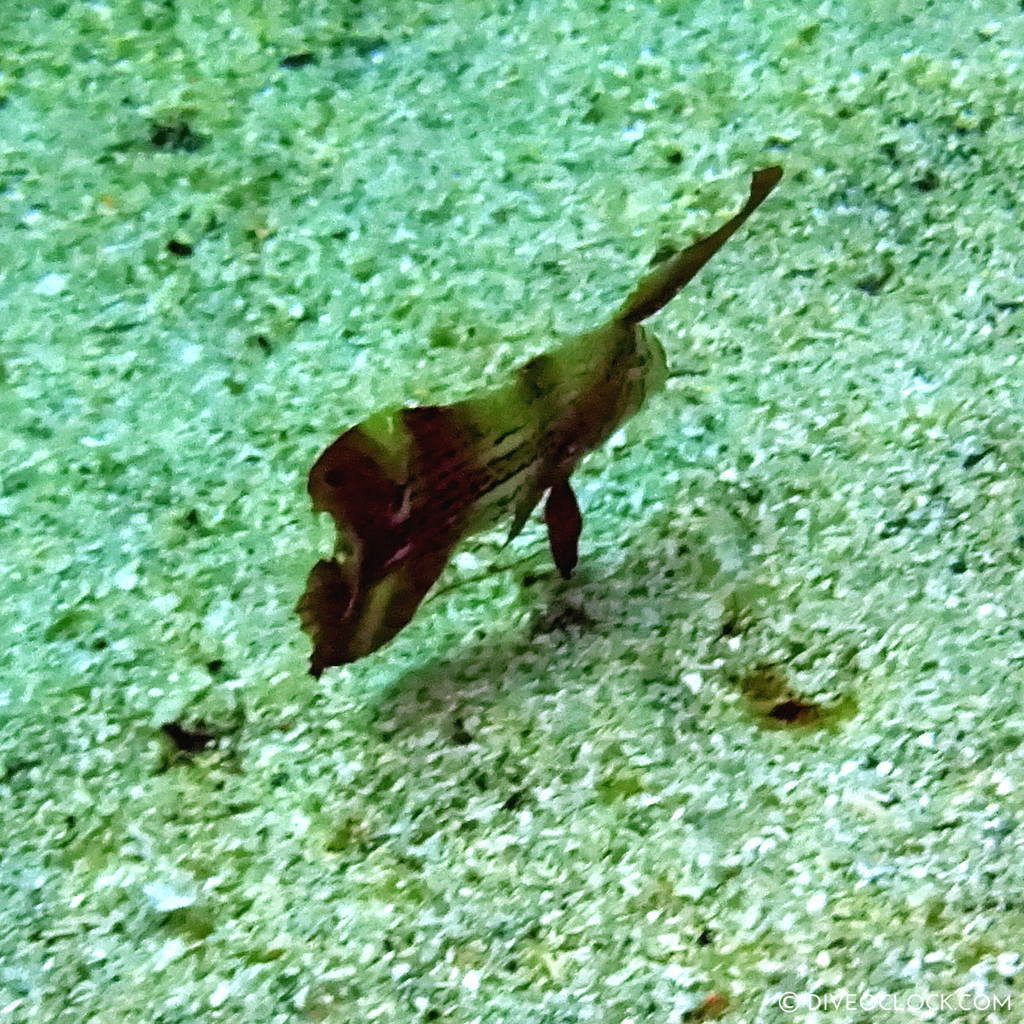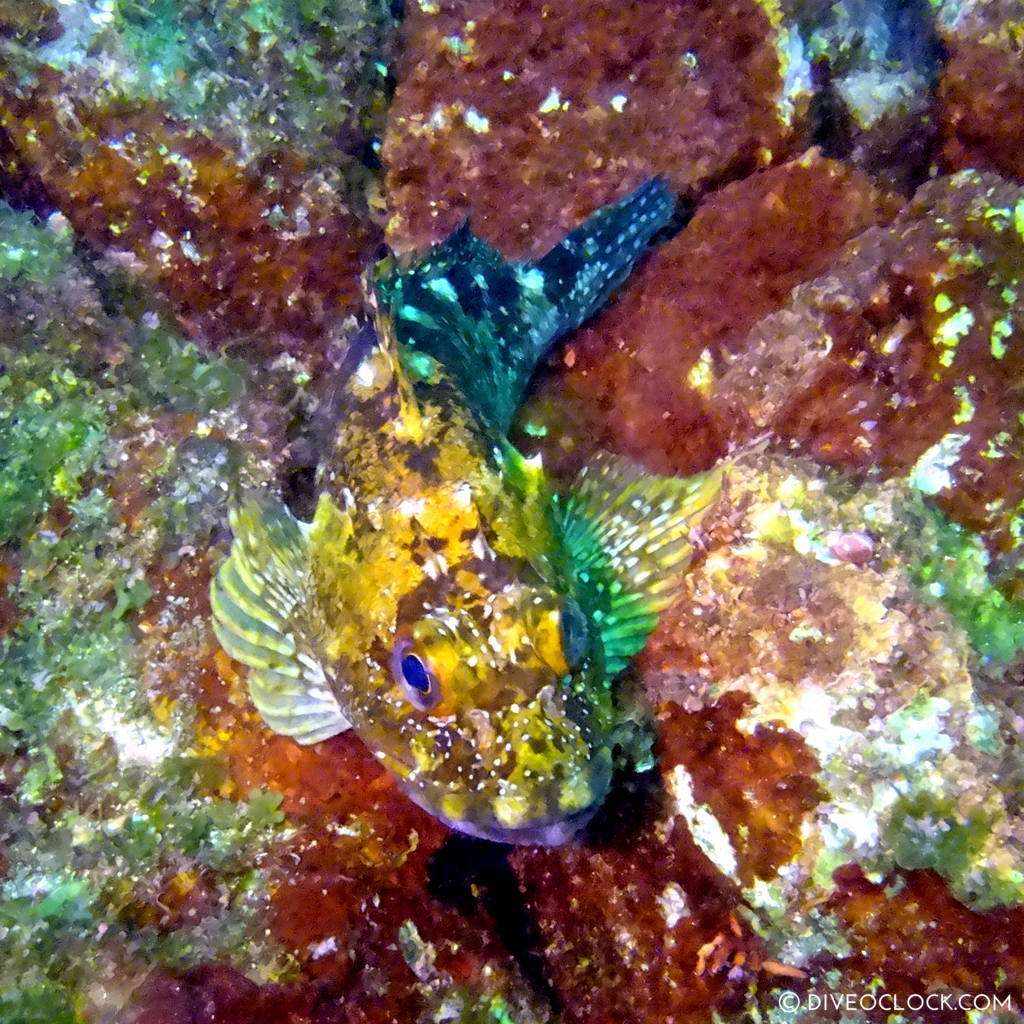 Izu Oceanic Park / Izu Kaiyo Koen - Awesome Dive Facility in Japan!
Tips for Relaxed Diving at Izu Oceanic Park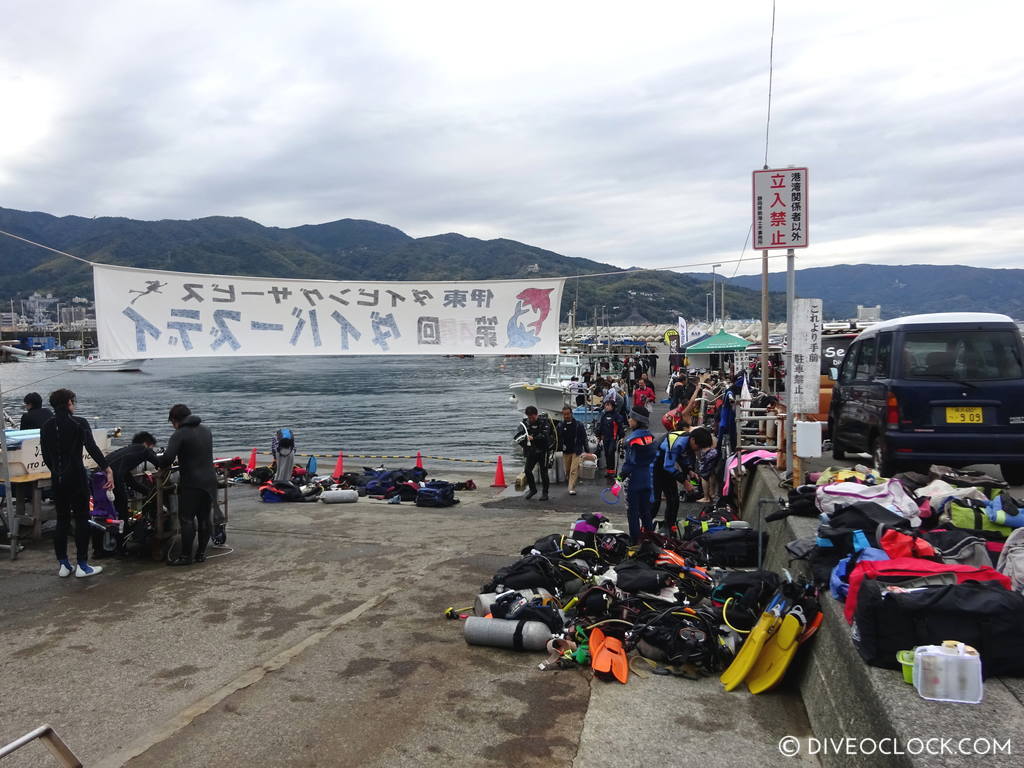 Countless divers during the weekend at Ito (Izu Peninsula)
If there is one thing I have learned while traveling around Japan for months, it is that you should try to avoid the weekends if you don't like crowds and queues. With only about a week of free days / holidays a year the Japanese seem to make the best of all days off - and for sure they stuff their weekends with activities. As SCUBA diving is a loved hobby for many Japanese, you can expect to see schools of divers during the weekends and public holidays. Here is just one photo of hundreds of divers during a weekend at Ito Dive Shop at the Izu peninsula, I hope it was a big event... At the Izu Oceanic Park it can get crowded too, so plan your SCUBA diving on weekdays whenever possible.
To escape those crowds, if you have the possibility, you should also consider the time of year. Every season has something else to offer, but if you mind crowds skip the peak summer season. May - June is great regarding dive conditions and not yet packed with groups of divers.
At this dive area you can do a variety of different dives from the same entry and exit point. Getting in and out of the water might be a challenge with the waves and surge, but the guides know how to conquer them well and they will keep you safe, listen your dive guide. There are lines to hold on all the way to a comfortable water depth to put on your fins without bumping into rocks or being dragged by the surge.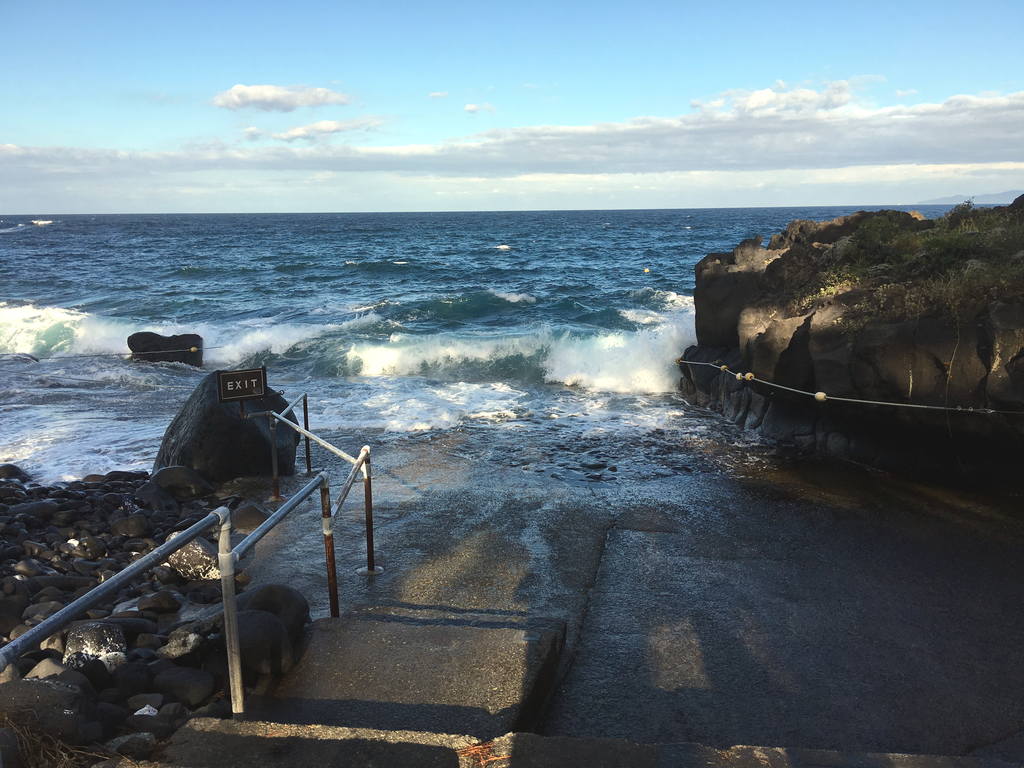 Water entry and exit at the Izu Oceanic Park, with some waves.
Dive with Otávio! It is quite simple; he is a great and knowledgeable guide who speaks fluent English and puts customer service on top. Apart from that, he does not touch marine life! In Japan touching marine life seems more like a standard than an exception unfortunatelly.
The last tip is a bit of a no-brainer for experienced divers, but make sure to wear the right exposure suit not to be too hot or cold. The water temperature can drop to about 13 degrees Celsius / 55 Degrees Fahrenheit in winter. Of course you can always run for the hot showers and baths after the dives, but consider the outside temperature can a lot colder, even freezing. My trip was in the beginning of November, 22 degrees Celsius / 72 Degrees Fahrenheit. It as warmer outside than underwater but not cold, a 5mm wetsuit with hood and gloves was fine for me. At the moment there are no dry suits for rent at I.O.P..
Thank you for everything Otávio Munefiça, Izu Oceanic Park management & staff!
If you like this post, hit that like button on our
Facebook page
and stay tuned for more!
Marlies Wolters
Founder of Dive O'Clock "It's dive o'clock somewhere!"

Share this page: