Holland SCUBA Diving - Tips For Relaxed Shore Diving in Zeeland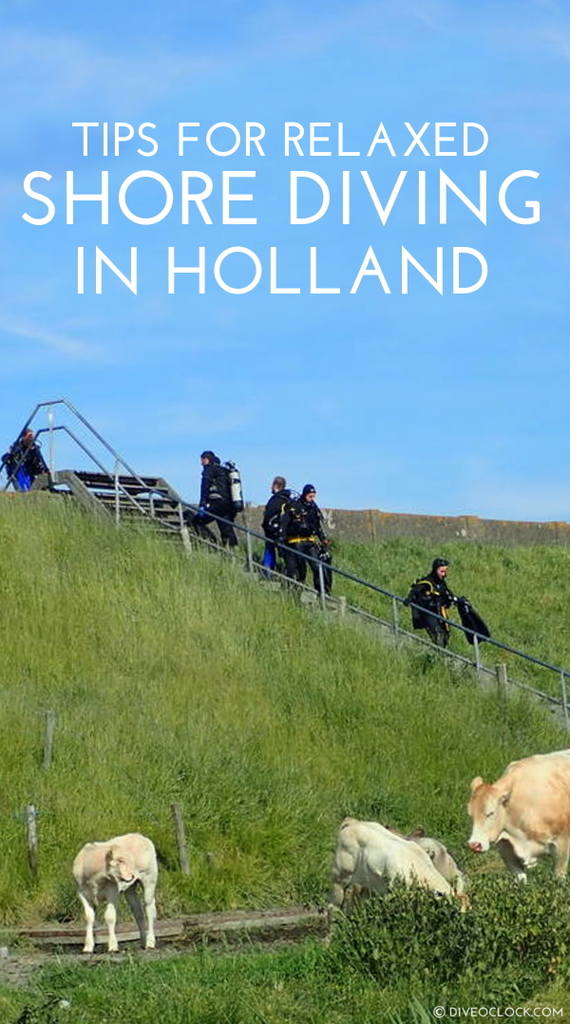 Shore diving in The Netherlands, Europe. It is less tropical as the Dutch Caribbean and you might need two wetsuits - but is it fun and the marine diversity as well as the quantity might just blow your mind. Get ready to explore Dutch diving, including climbing dikes with cows!
Holland vs The Netherlands
First let me introduce you to this funny video about the difference is between Holland and The Netherlands, just in case you are wondering...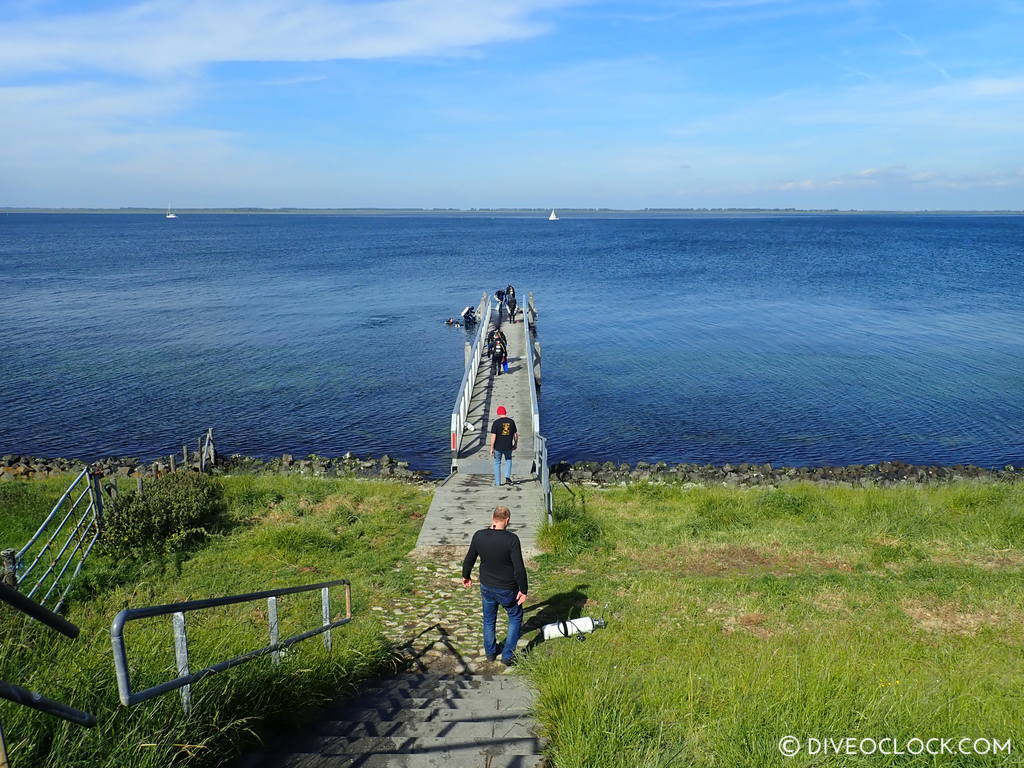 Dreischor Frans Kokrif dive site in Zeeland with jetty to enter the water
SCUBA Diving in The Netherlands - A Quick Overview
Apart from SCUBA diving in the tropical Dutch Caribbean, like the famous islands Bonaire and Curacao, you can also dive around The Netherlands in Europe.
There are hundreds of dive sites in The Netherlands, inland as well as along the coast and around various islands. During evenings, holidays and weekends dive sites in The Netherlands can be packed with mainly Dutch, French, Belgium and German divers coming over for fun dives or training purposes.
There are many fresh water lakes, often with sandy slopes, great for getting certified. Some bigger fish species, like pikes and perches, can be found in those lakes as well as fresh water shrimps, mussels and beautiful plants.
You can also find underwater parks with guiding ropes to all kinds of objects and wrecks like cars and buses. There is even a cockpit of a Boeing 707 to explore in a fresh water lake in Holland. New objects are placed at dive sites quite often, so diving in The Netherlands never gets boring, it just might be cold and the visibility can be low. ;)
In the North Sea there are also many ship wrecks and amazing marine life to discover, although diving here can be quite challenging due to strong currents. It often requires pre-bookings, double tanks, a certain number of logged dives and sometimes special training.
What I love most is diving in the South-Western province of The Netherlands called Zeeland.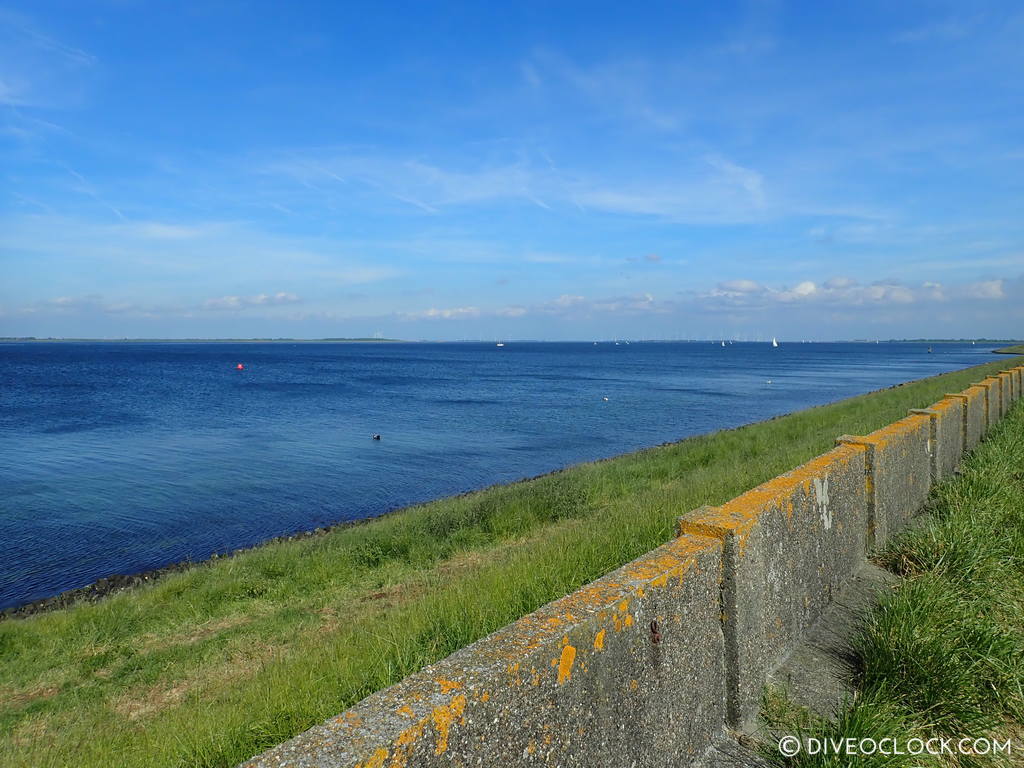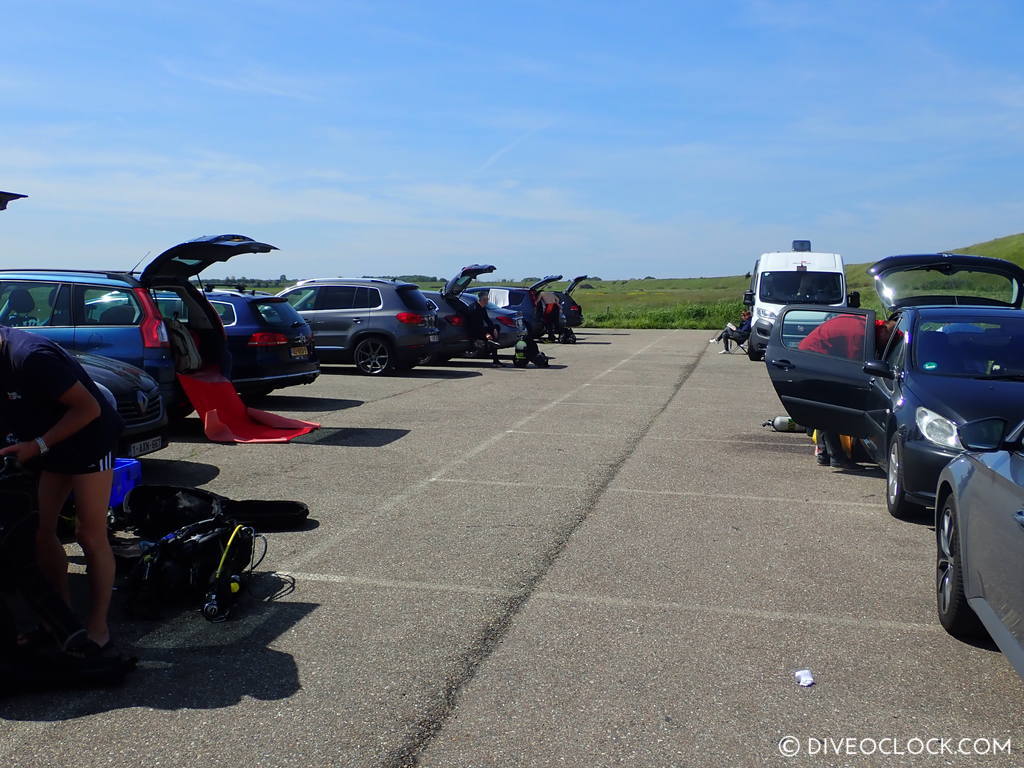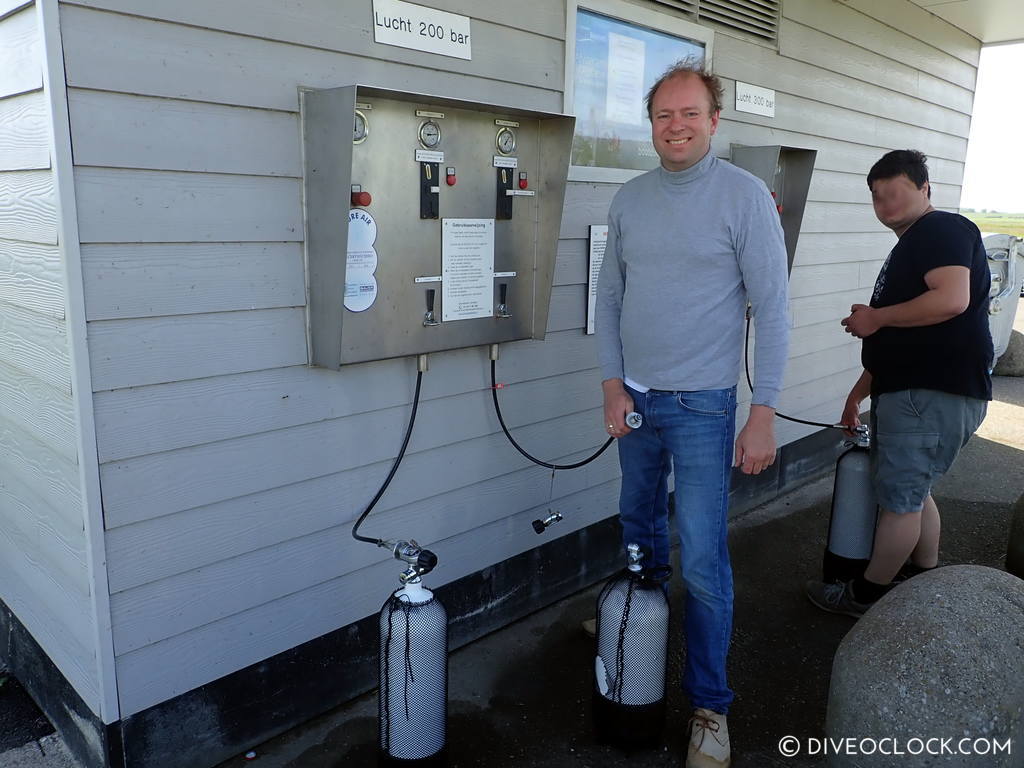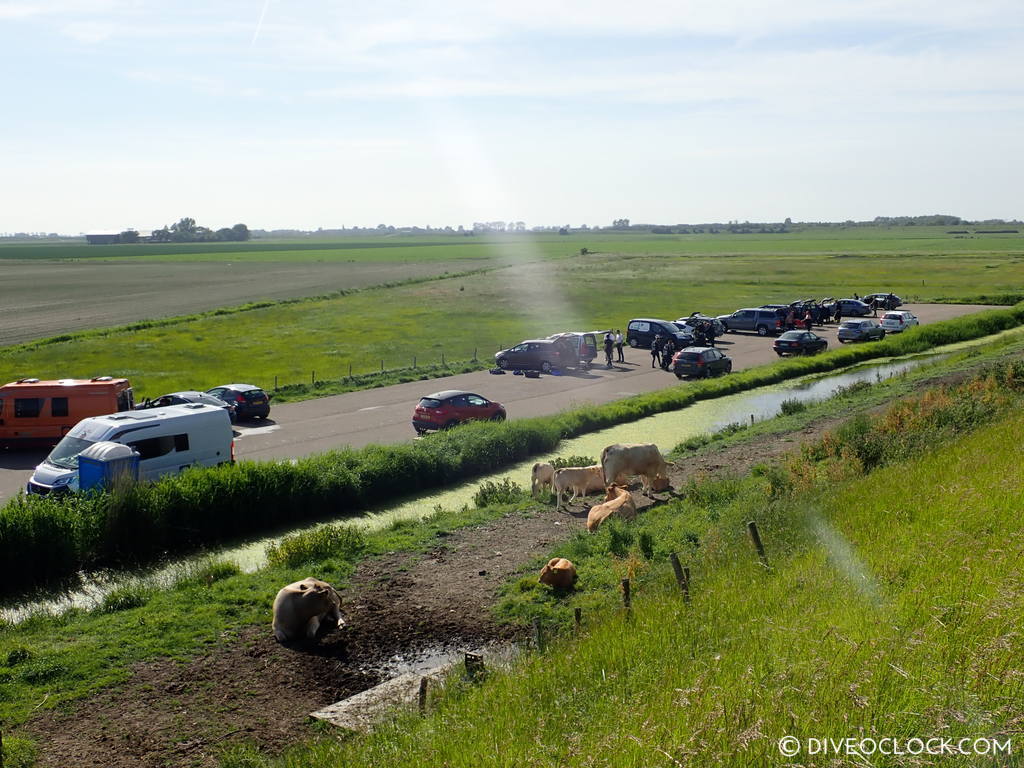 Some impressions of how (preparing for) shore diving looks in Zeeland, The Netherlands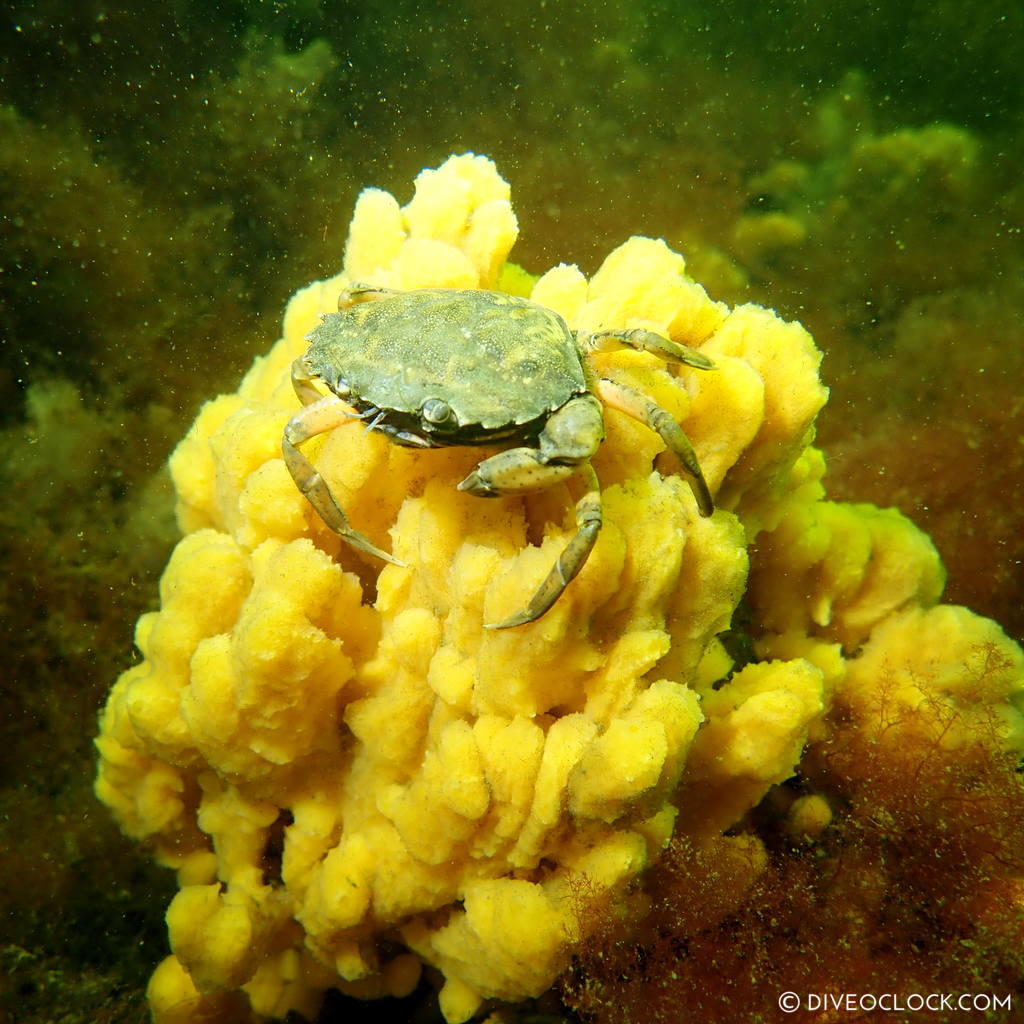 Crab at Dreischor, Zeeland, The Netherlands
Zeeland SCUBA Diving
Zeeland is basically a large river delta below sea level. The landscape is green, flat and quite empty with dikes (man-made hills) to prevent the land from flooding. SCUBA diving mostly happens around the island called Schouwen-Duiveland, with the popular beach towns Renesse and Zierikzee.
Lake Grevelingen and Eastern Scheldt (Oosterschelde in Dutch) are salt water lakes/lagoons with a connection to the North Sea that attract many divers. Especially when diving in the Eastern Scheldt you have to dive at the right tide, which makes it crowded at specific times - and less crowded if you calculate the tide wrong :).
Zeeland itself has more than hundred dive sites. You can shore dive or book a boat trip with various operators. My favourite boat for SCUBA diving in The Netherlands is the Tertius, run by Ellen and Ruud. On this boat you can also have a hot shower and stay overnight, making it a liveaboard experience in The Netherlands.
During weekends and holidays you can easily count 20 cars and campers parked at the more popular shore dive sites and there might even be some queues. There are quite a few dive sites where you have to climb OVER a dike with all your gear, very Dutch!
The bigger islands of Zeeland are easily reachable by car. There are many camp sites in Zeeland, most of them having at least rinsing facilities and a drying rack for dive gear. There are also some special hotels/hostels for SCUBA divers, great for autumn to spring as they are open all-year.
Country
Netherlands
Dive area name
Zeeland, Schouwen-Duiveland, Grevelingen, Dreischor
Dive center
There are various dive centers on Schouwen-Duiveland for renting dive gear (book well in advance for holidays!) and filling tanks.
Quite a few dive sites and dive shops in Zeeland have a compressor where you can fill your tank yourself 24 hours a day (with 50 cent coins most of the time). You can also book guided dives at most of the dive centers, recommended if you have done only 'tropical' diving.
Famous for
Crabs, lobsters, mussels, shrimps and macro diving.
Price
For about 2 USD you can fill an empty 200 bar tank. Full set of dive gear rental about 25 to 70 USD per day, depending on the shop.
Parking and diving is free at most of the dive sites in Zeeland.

Hotel recommendation
Dive-Inn de Kabbelaar is great for divers, I have stayed here many times. EAT - SLEEP - DIVE - REPEAT.
There are dive gear lockers, changing rooms with showers and there is a dive shop as well.
Also there are great dive sites just behind of the hotel, the famous Serpent wreck is part of their 'house reef'.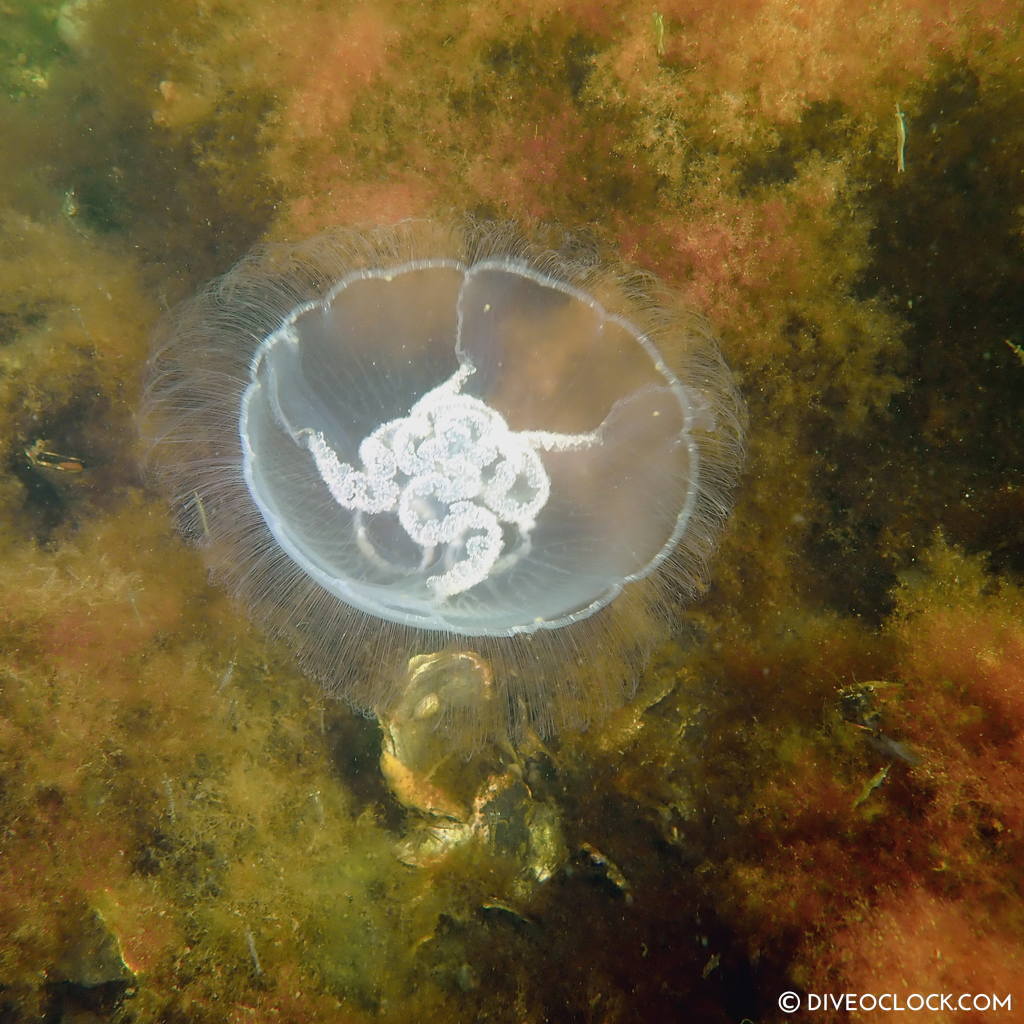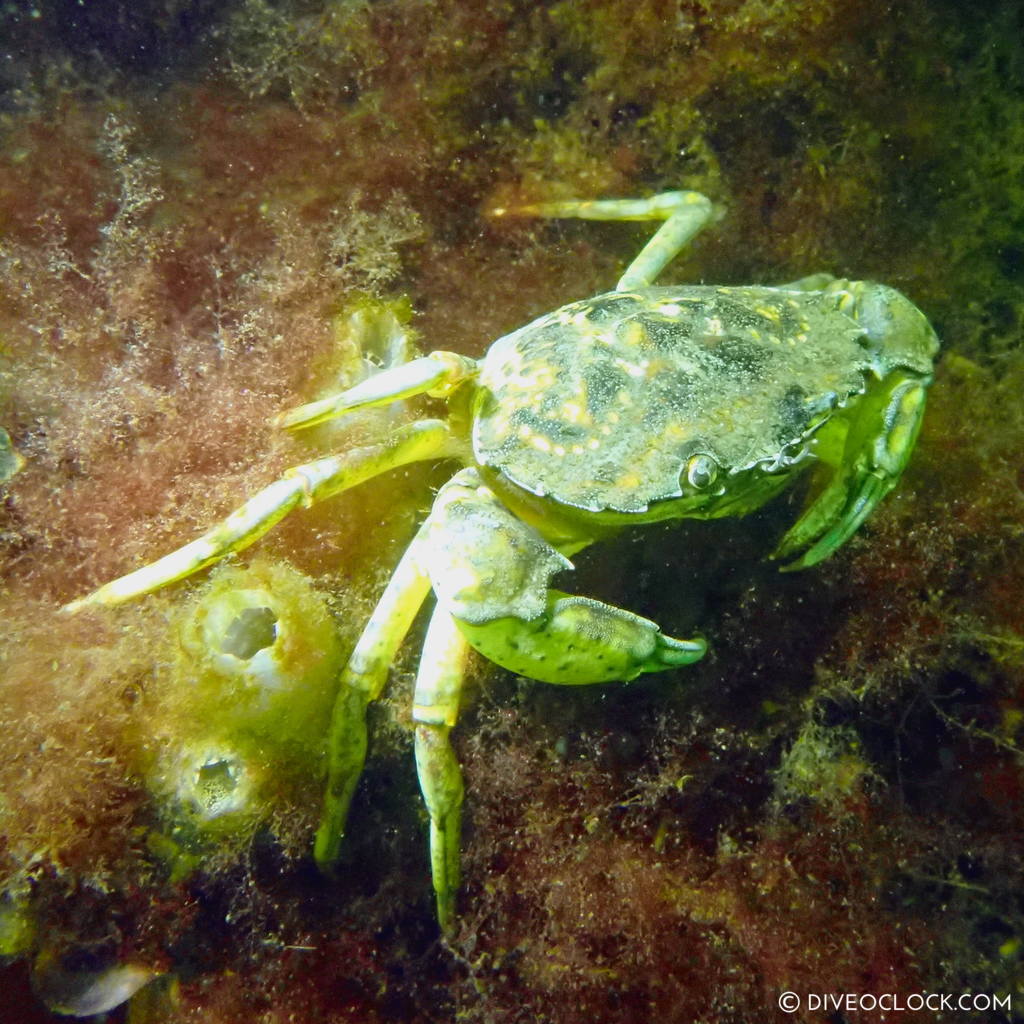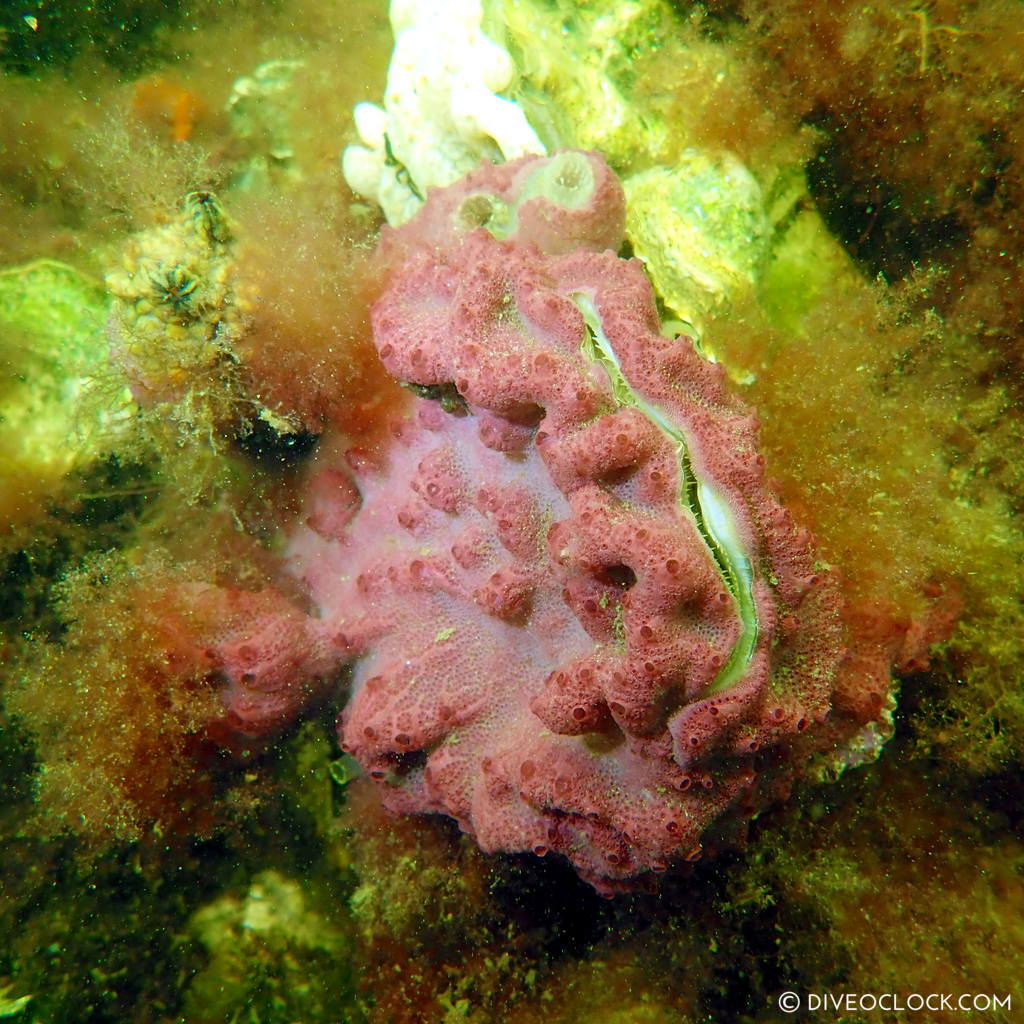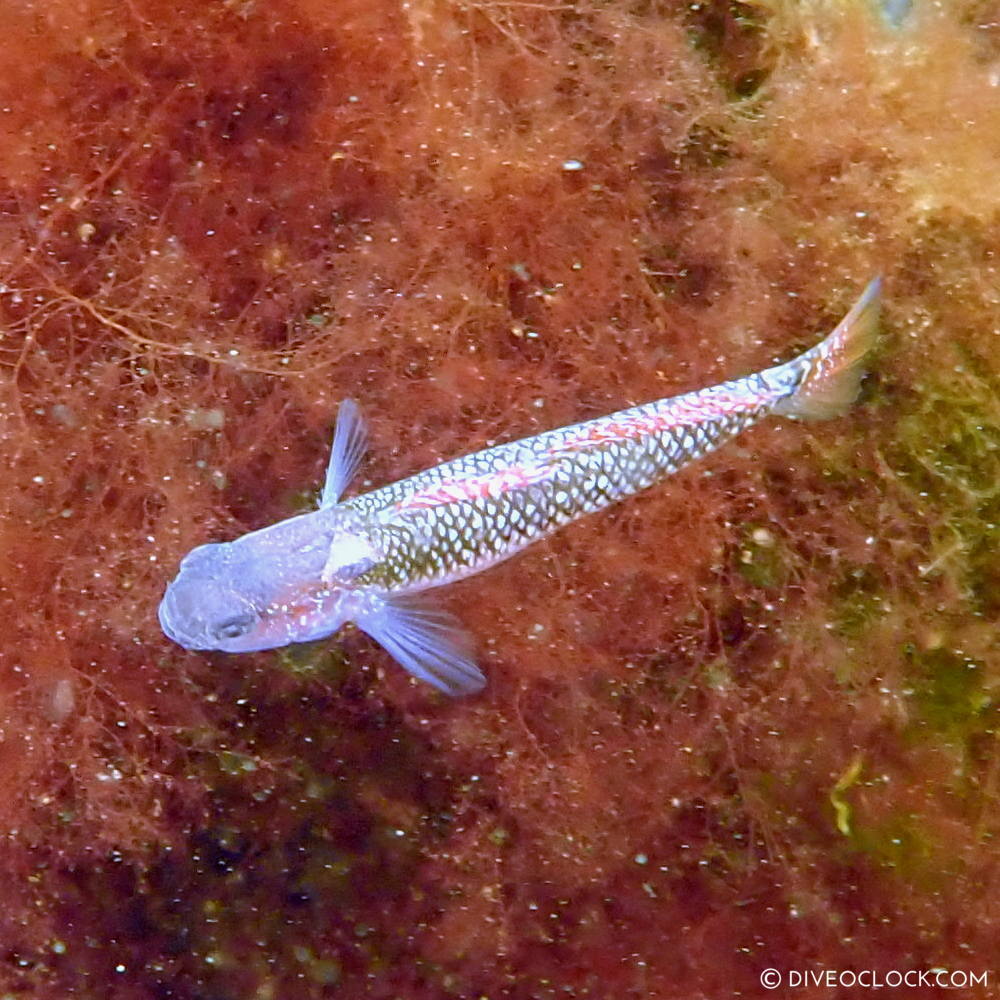 Marine life at Dreischor in Zeeland, The Netherlands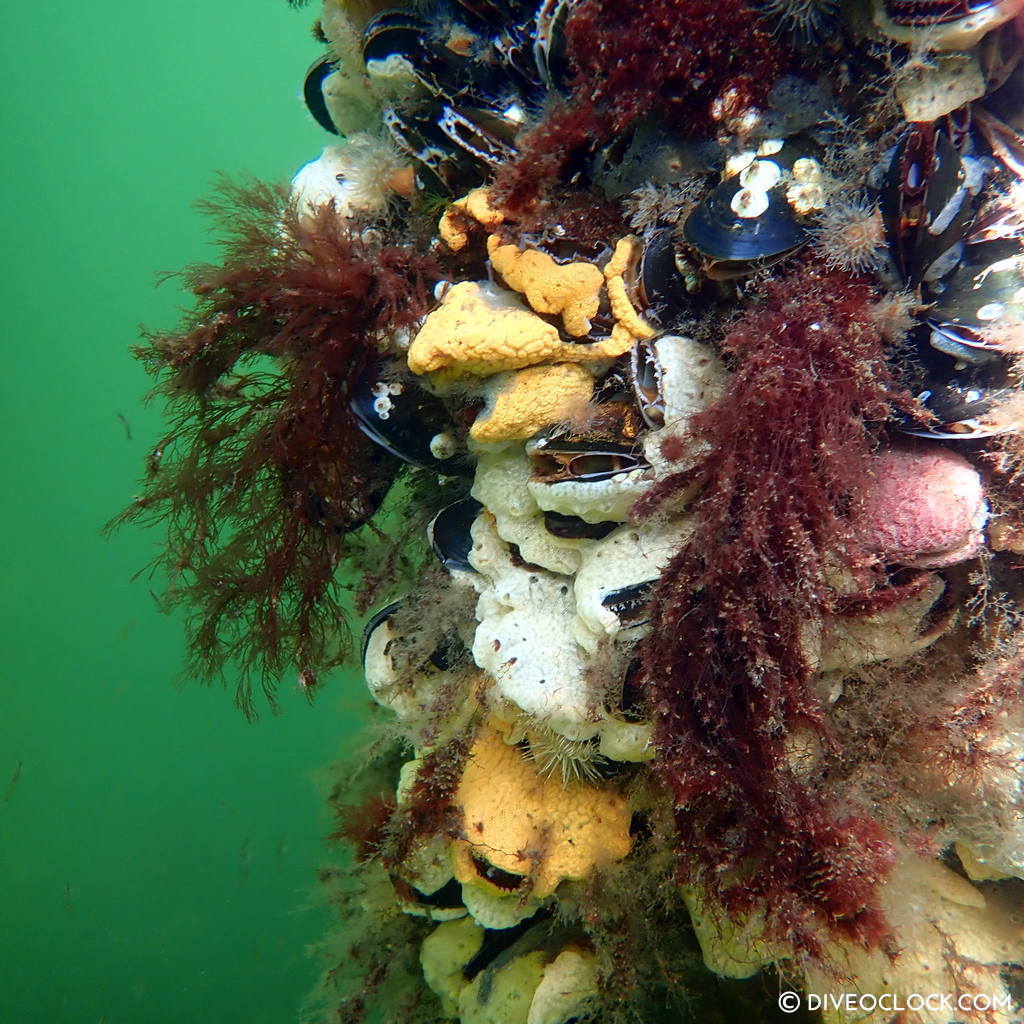 Jetty pillar full of life at Dreischor, Zeeland, The Netherlands
Dreischor Dive Site in Zeeland
As I have not been diving in The Netherlands, my home country, for a few years I was quite surprised how many facilities have been build to make diving more easy and accessible throughout the province. Toilets, showers and maybe most important - jetties to get in and out of the water more easily. In the 'old days' you had to use a rope or chain to stabilize yourself on the wet slippery rocks to get in and out of the water, like I did on Jeju, South Korea, last year.
Dreischor has always been my favorite dive site in Zeeland because of the density of marine life and the color variations at shallow depth. There are three dive sites called Dreischor: Dreischor Gemaal, Dreischor Frans Kokrif and Dreischor Loswal a bit further South. Dreischor Frans Kokrif also has a jetty. You still have to climb the dike, but at least the water entry and exit is easy!
The pictures are from Dreischor Frans Kokrif, which has a mussel / oyster bank structure. Because I was there during one of the busiest holidays for diving in Zeeland, Hemelvaart, the visibility was not the best due to the amount of divers. But hey, the weather was great (wearing shorts and T-shirts) and the SCUBA diving vibe is always good in Zeeland.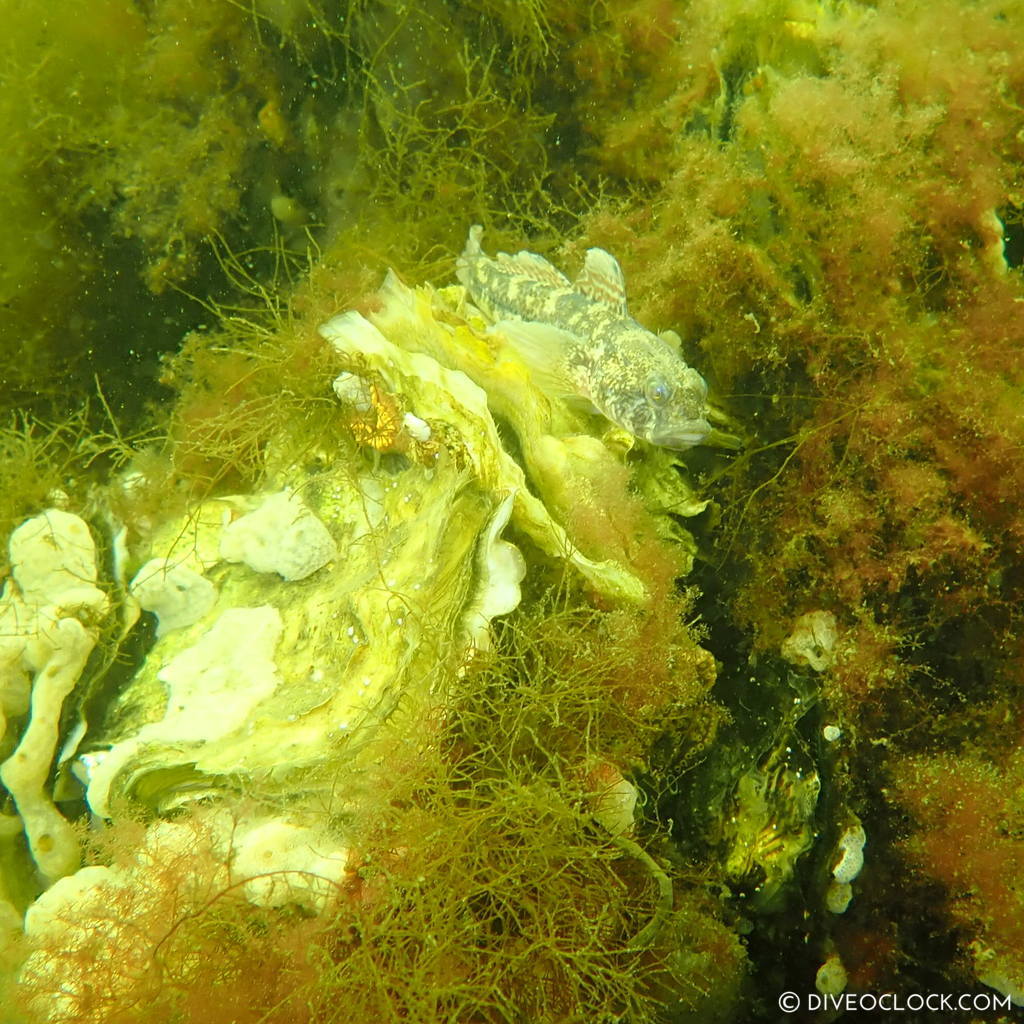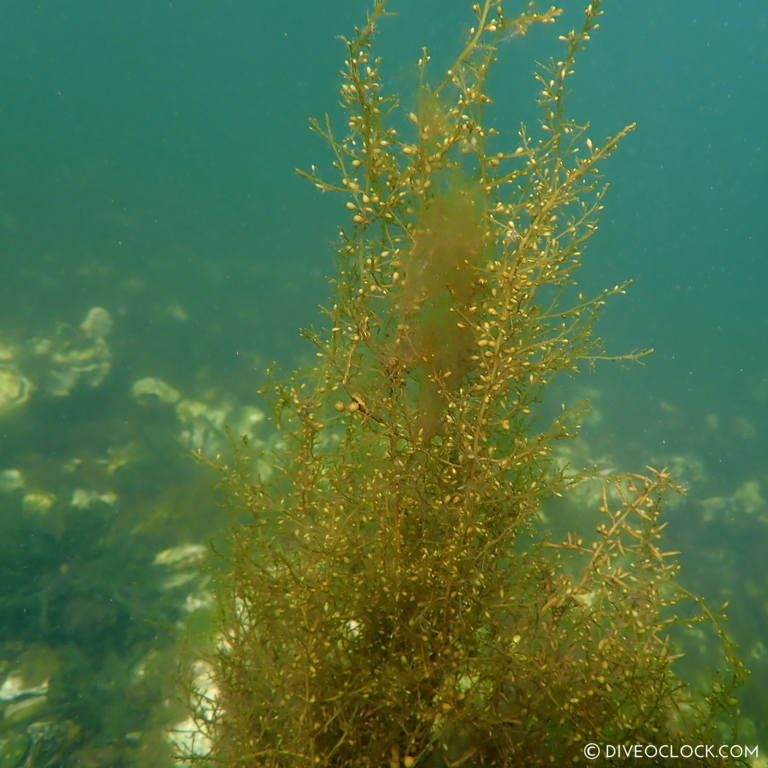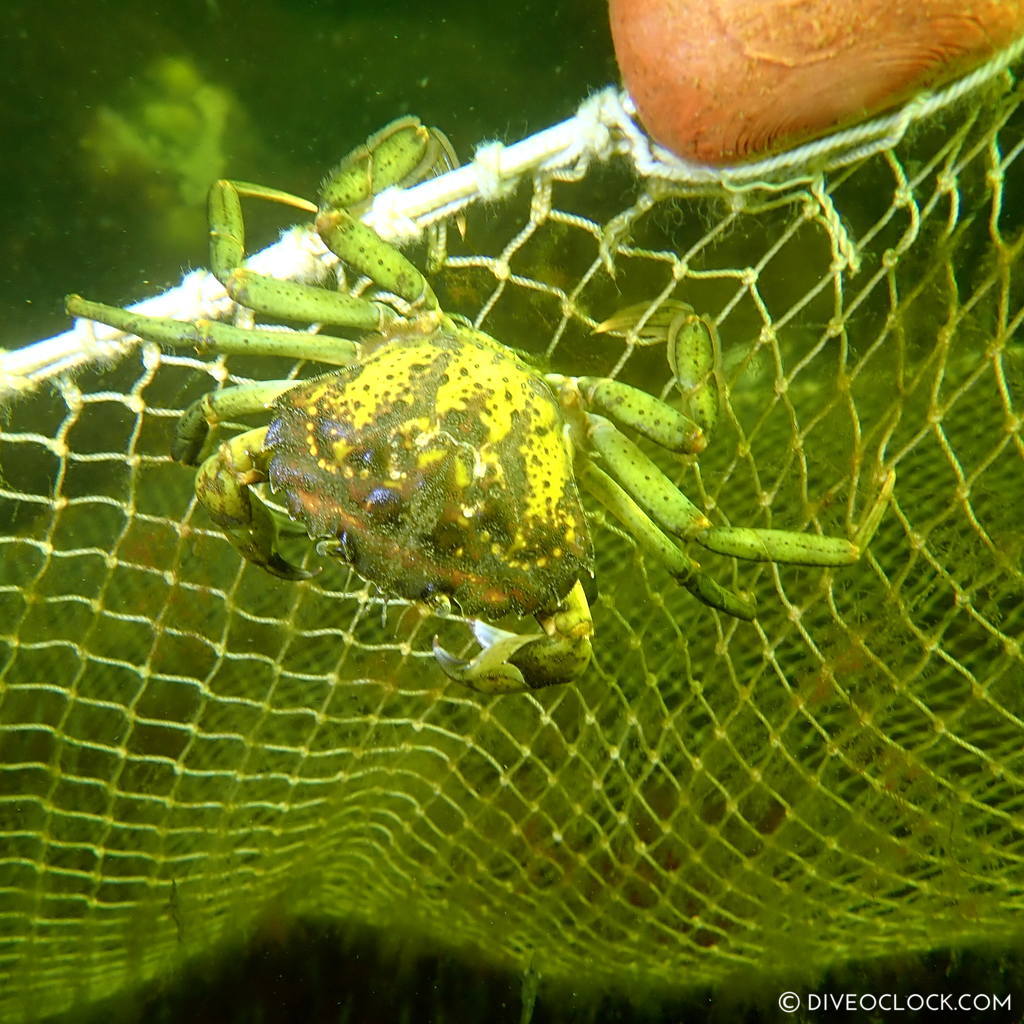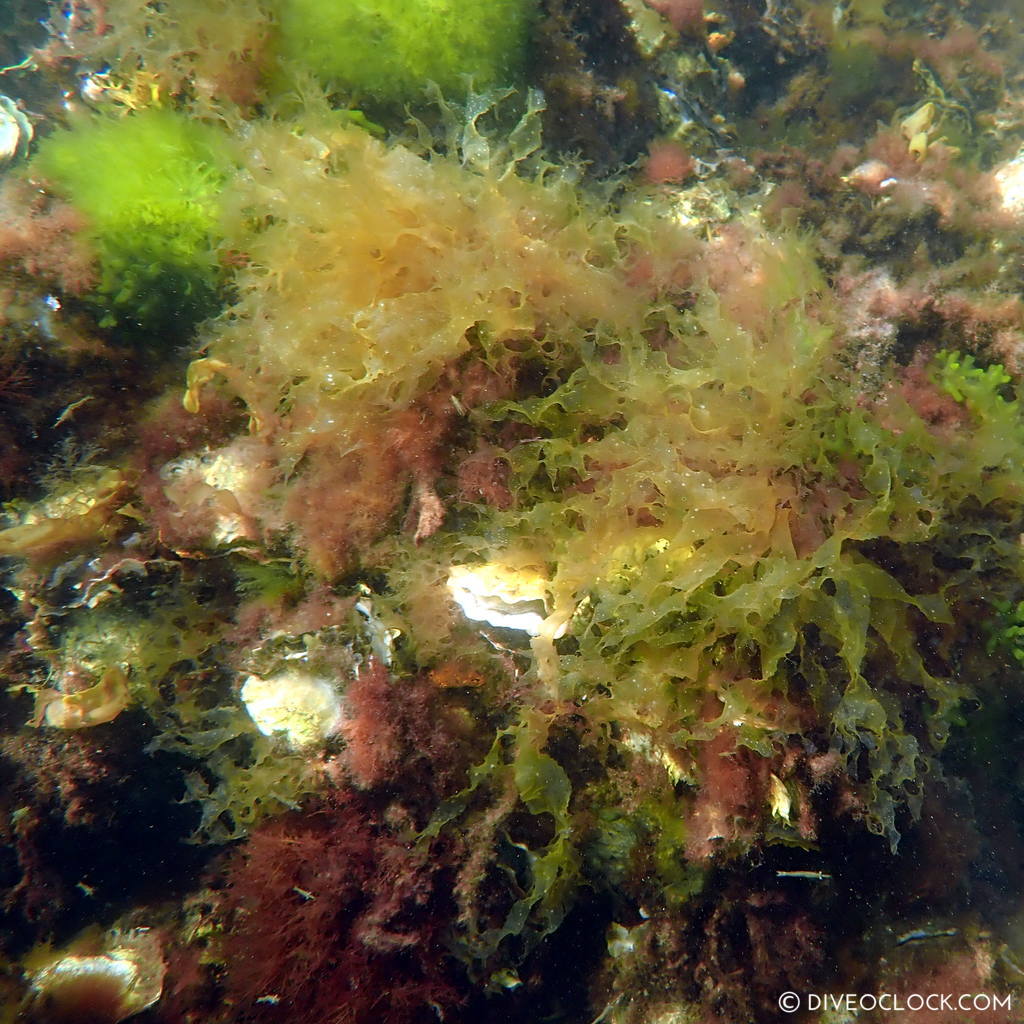 Marine life at Dreischor in Zeeland, The Netherlands
Comparing dive destinations
Bottom structure
Reef structure
Pelagic
(big stuff in the blue)
Big reef
(bigger stuff on the reef)
Macro
(small stuff on the reef)
Current
(stream)
Flat bottom with bumps/big rocks/pinnacles
Hard corals
(not moving)
Sharks
Turtles
Nudibranchs
(snails/slugs)
No current
Slope (going down slowly)
Soft corals
(moving)
Rays
Eels/snakes
Sea horses and pipe fish
Small
(you can easily swim against it)
Wall
(steep but you see the bottom)
Table-/fan-shape
Trevally/Jacks/Tuna
Groupers
Scorpion/frog fish
Medium
(you can swim against it for a little while/higher air consumption)
Drop off
(steep and you can't see the bottom)
Anemones
Barracudas
Lobsters/crabs
Octopus/squid
Strong/reef hooks
(you cannot swim against it)
Blue
(no reference)
Sponges
Sardines/herrings
Puffers
Shrimps
Pumping/washing machine/OMG/hold your regulator
(superman)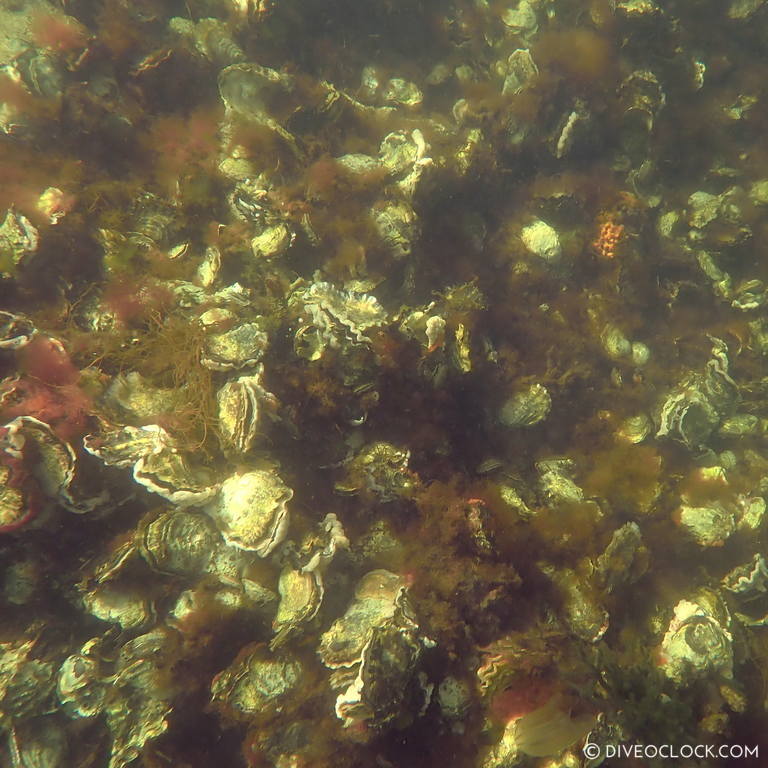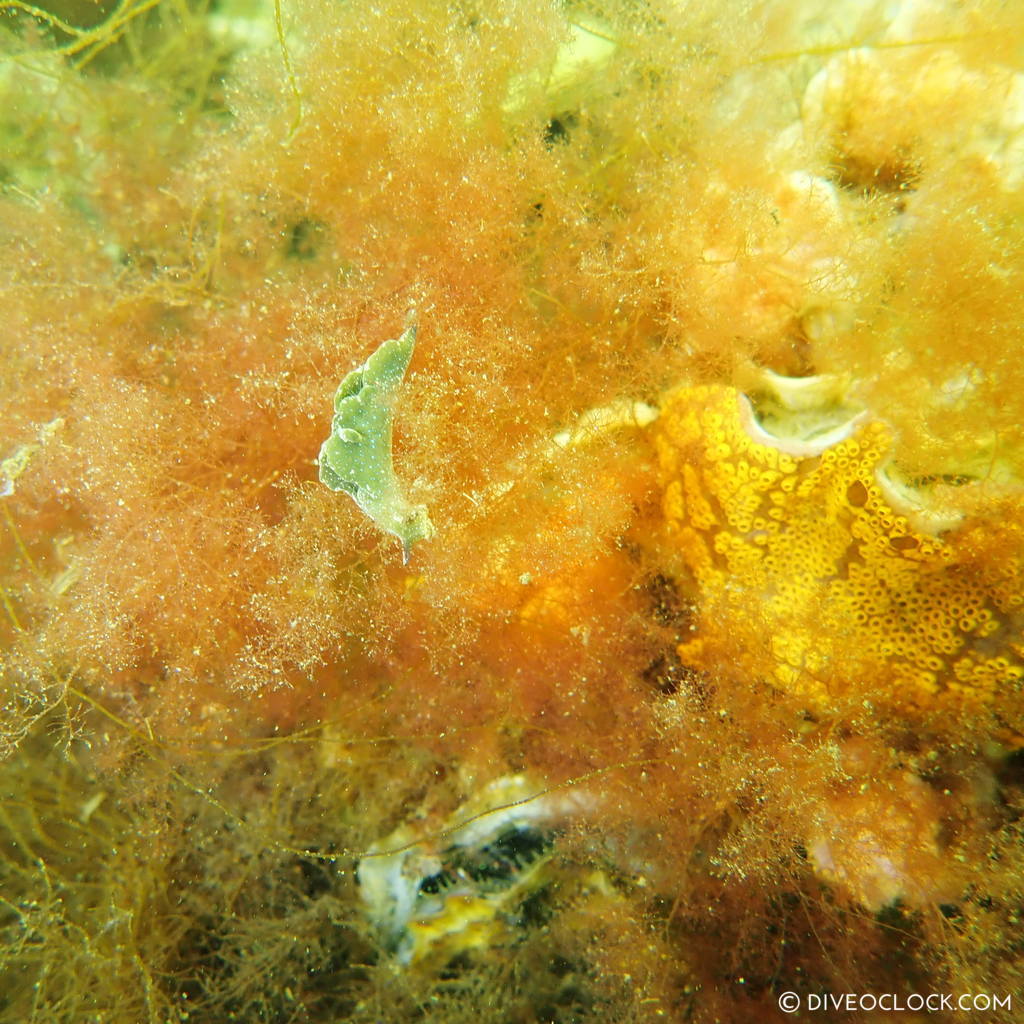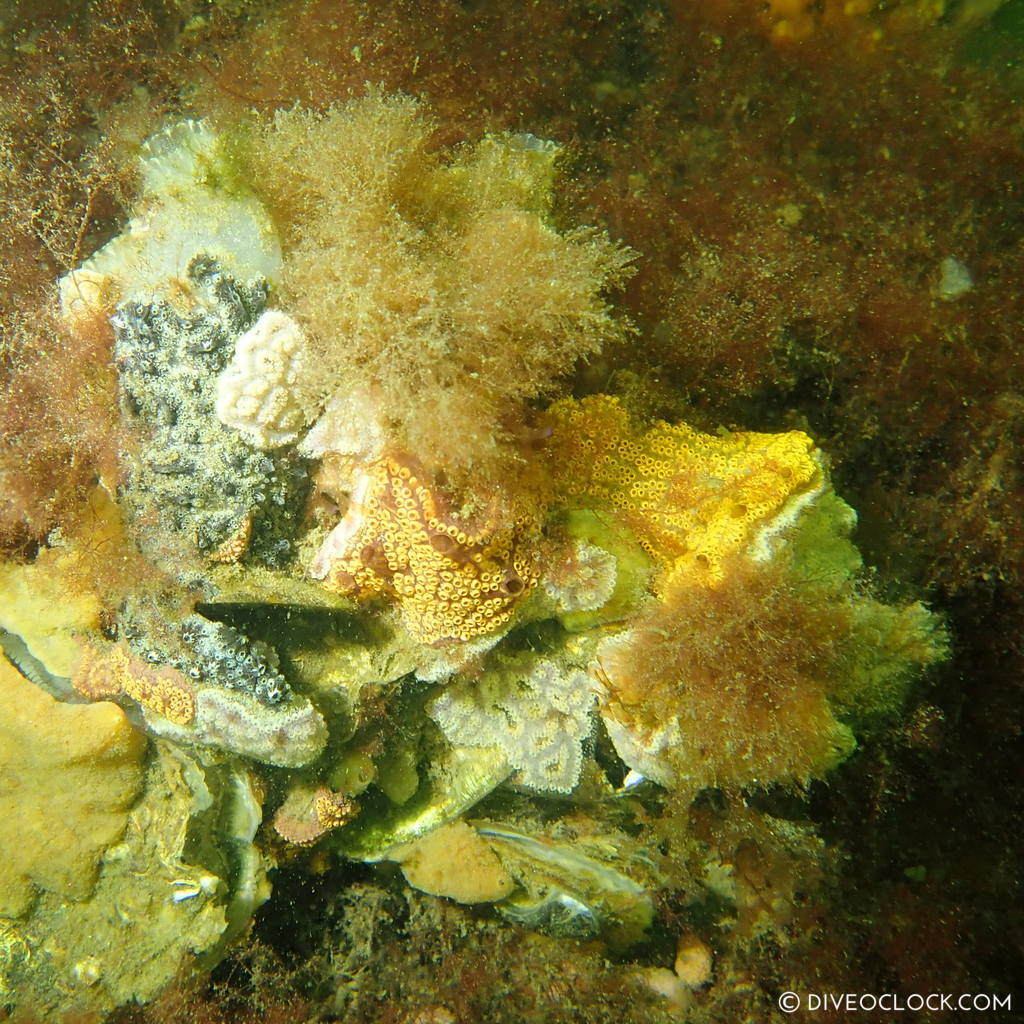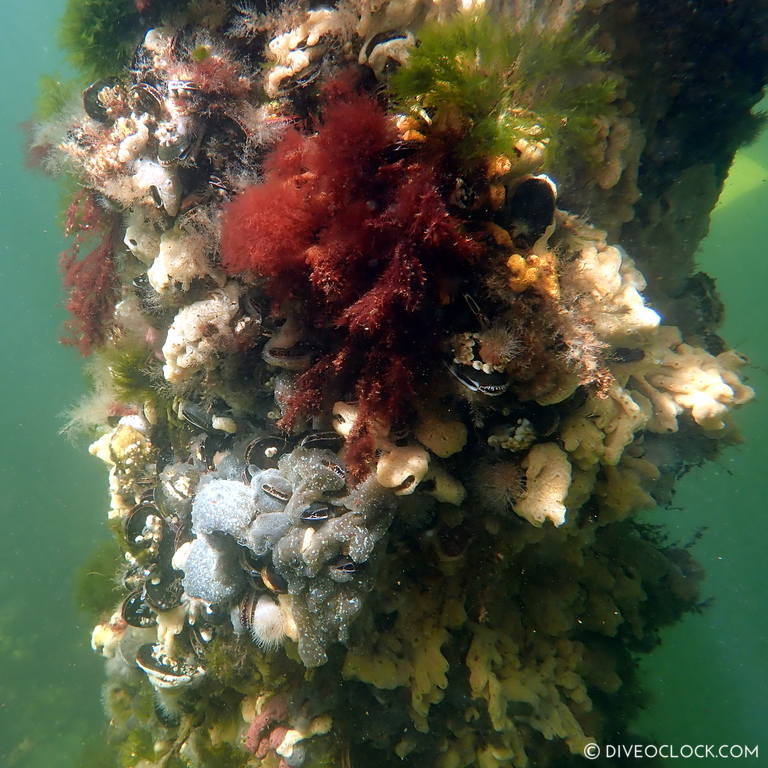 Marine life at Dreischor in Zeeland, The Netherlands
10 More Quick Tips for Relaxed Shore Diving in Zeeland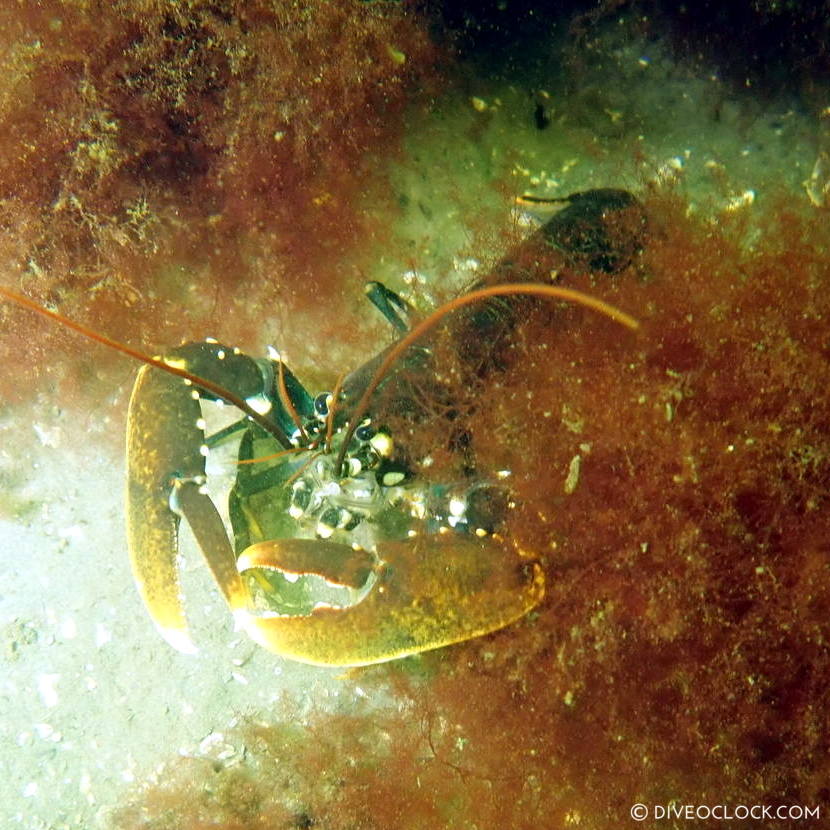 Lobster at Dreischor, Zeeland, The Netherlands
1. Go early morning or late afternoon
Escape the crowds during weekend and holidays. Crowds mean less / no parking spots (or long walks with all your dive equipment), bad visibility due to fin kicks and waiting to get in / get out of the water.
2. Fill your tank after diving
Do not go to a dive site with an empty tank, there can be queues and a compressor can be out of service. Save yourself time and stick to your dive plan by filling your tank before you leave.
3. Get the latest dive site information
Sometimes dive sites can be closed,, there can be various reasons. The easiest way is to visit one of the dive centers and just ask. You can find it online as well, but it is mainly in Dutch... here is one example: Duikersgids / Divers guide
4. Bring a dive light
Because the visibility can be almost zero at some point and it can get dark quickly. Especially if you are planning a descent / ascent without reference, bring a proper torch / dive light and preferably a back-up light per diver.
5. Bring a large towel or towel poncho
Dutch people in general are not that prudish, we go naked in mixed sauna facilities and such. When changing clothes after a dive do not be surprised to see people strip-down without covering-up next to their car. If you would like a bit more privacy make sure to bring a large towel or a towel poncho.
6. Keep your dive gear and wetsuit sand-free
Something else to consider is to bring something to stand on, to keep your dive gear sand-free. A big shopping bag, preferably with a wide opening, is a great way to keep your equipment away from sand and dirt. Especially IKEA bags are great! After the dive you simply step inside the bag with your wetsuit and take it off while leaving it in the bag. The wetsuit and your feet are free from sand and dirt! You can put the whole bag in your car like this (if it is not too wet) because it is water proof. Discover more tips here: 10 Simple Tips To Save Money on SCUBA Gear
7. Be aware of fishing nets at dive sites
There can be hoop-nets (fuiken) at dive sites, with often an interesting amount of marine life trapped inside. Be careful of not swimming in the opening, it can look like a wall of fishing net and with bad visibility quite disorienting. Bring a dive knife in case you or your buddy get tangled.
8. Get a car key without remote control
Unless you are diving in a dry suit you probably do not want to bring an electric car key while diving. If you have your own car, get a copy of your car key without remote control. You can also buy a dry egg or locker box, but I think a single car key is more convenient when SCUBA diving.
9. Bring/rent gloves
Remember that diving is not tropical... The water temperature can go as low as 5 degrees Celsius in winter, about 40 Fahrenheit. SCUBA diving in The Netherlands without gloves is basically too cold, also in summer time.
10. Bring spare parts
From extra mask straps to O-rings, be prepared. Also think about an extra mask, weights, first aid kit, etc. At some dive centers you can even rent an emergency oxygen kit.
Thank you for reading and have fun diving in my country!
Do you have more tips for diving in The Netherlands? Share them as a comment.
If you like this post, hit that like button on our
Facebook page
and stay tuned for more!
Marlies Wolters
Founder of Dive O'Clock "It's dive o'clock somewhere!"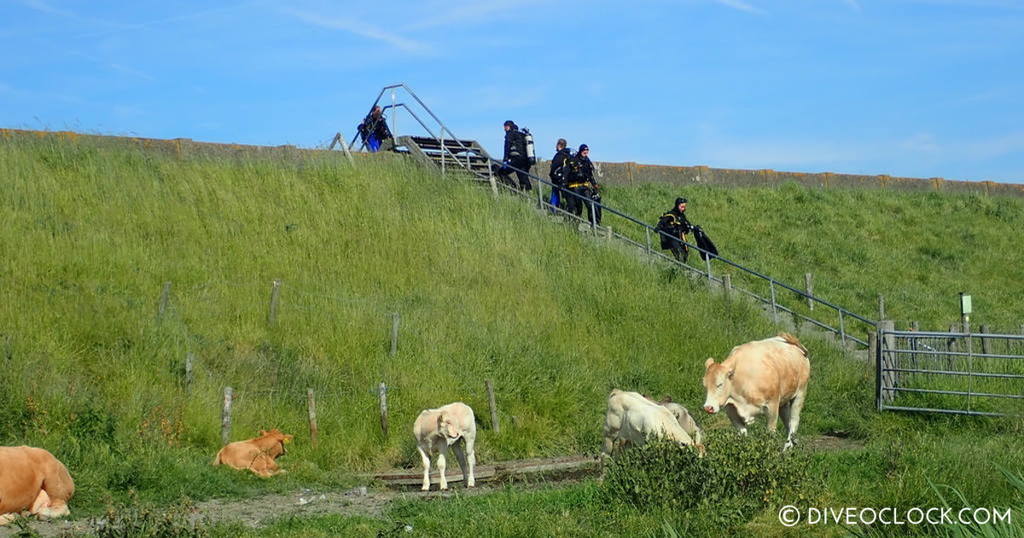 Share this page: