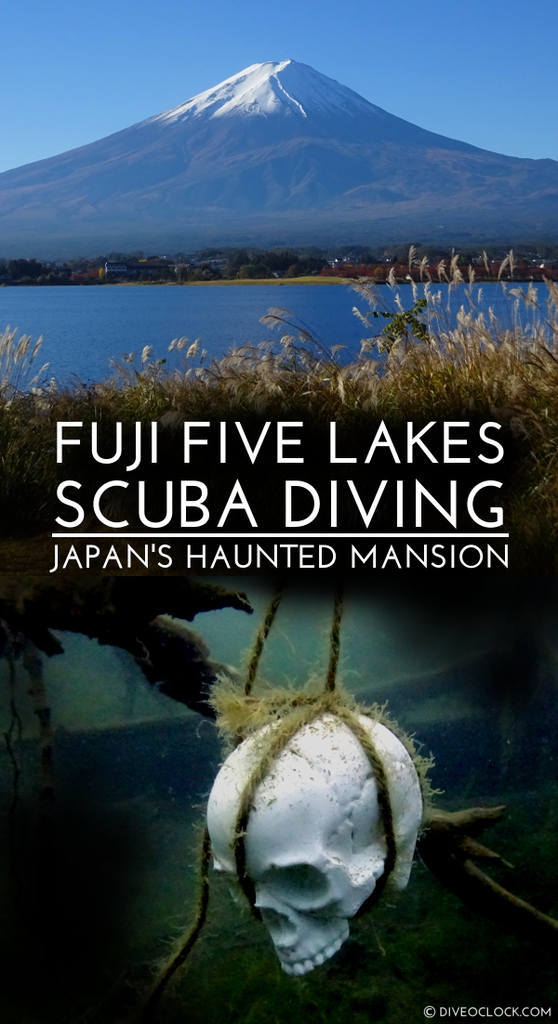 Fuji Five Lakes - SCUBA Diving Japan's Haunted Mansion
The scenic Fuji Five Lakes area holds breathtaking sceneries of Mount Fuji. Why conquer the mountain if you can explore it's depths?! Let's SCUBA Dive in one of the Fuji Five Lakes. From volcanic rock formations to a spooky dive area that looks like straight from a horror movie and if you like Japanese folklore, try to find Mossy - the lake monster of Lake Motosu.
Are you looking for Fiji (South Pacific) instead of Fuji (Japan)? Discover Fiji's Vitu Levu Best Dive Spots
Motosu Lake Diving around Mount Fuji
Motosu Lake is one of the Fuji Five Lakes. It is located at 900 meter, roughly 3000 ft, above sea level. This means you are altitude diving and it takes a bit more planning before, during and after the dive. Read up on things beforehand or get certified for altitude diving by a dive instructor.
If the dive site's name Haunted Mansion does not give you goose bumps already, consider the story that goes round about Lake Monster Mossy. Lake monster Mossy lives in the depths of Lake Motosu according to Japanese folklore. With a maximum depth of 122 meters, about 400 feet - there are many places Mossy can hide...
To make things even more scary - visit this place right before Halloween, like I did! OK, the fantastic Halloween night dive & BBQ party I missed - but when diving late afternoon on the night before Halloween the night falls early...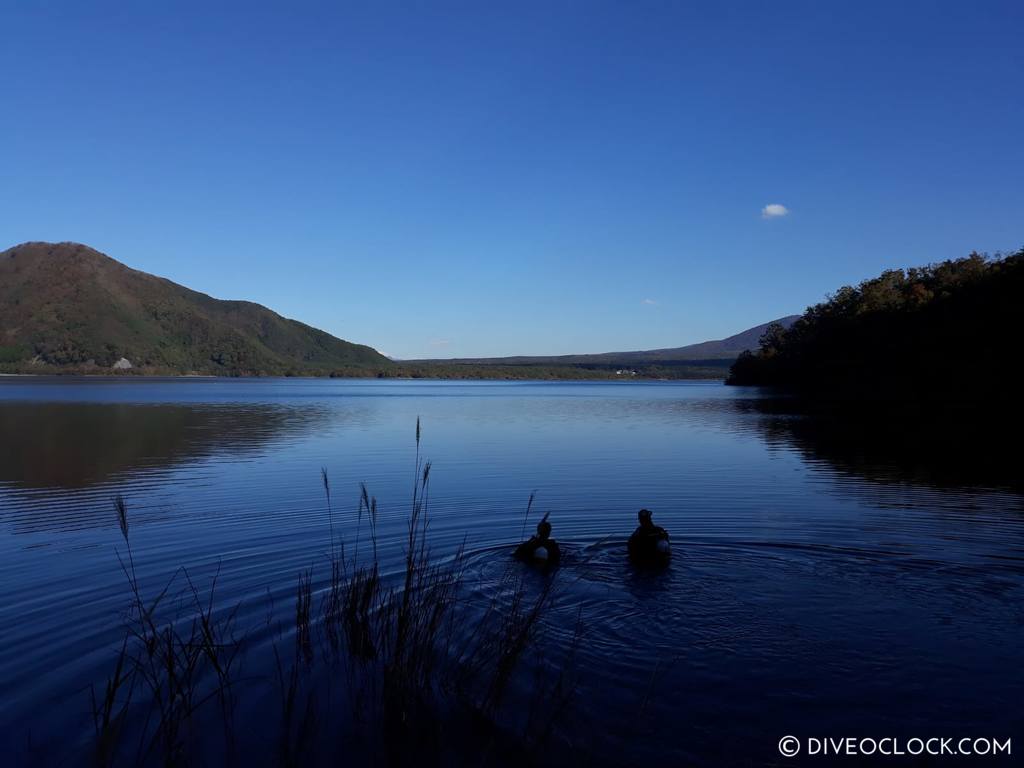 Entering Motosu Lake for SCUBA diving around Mount Fuji.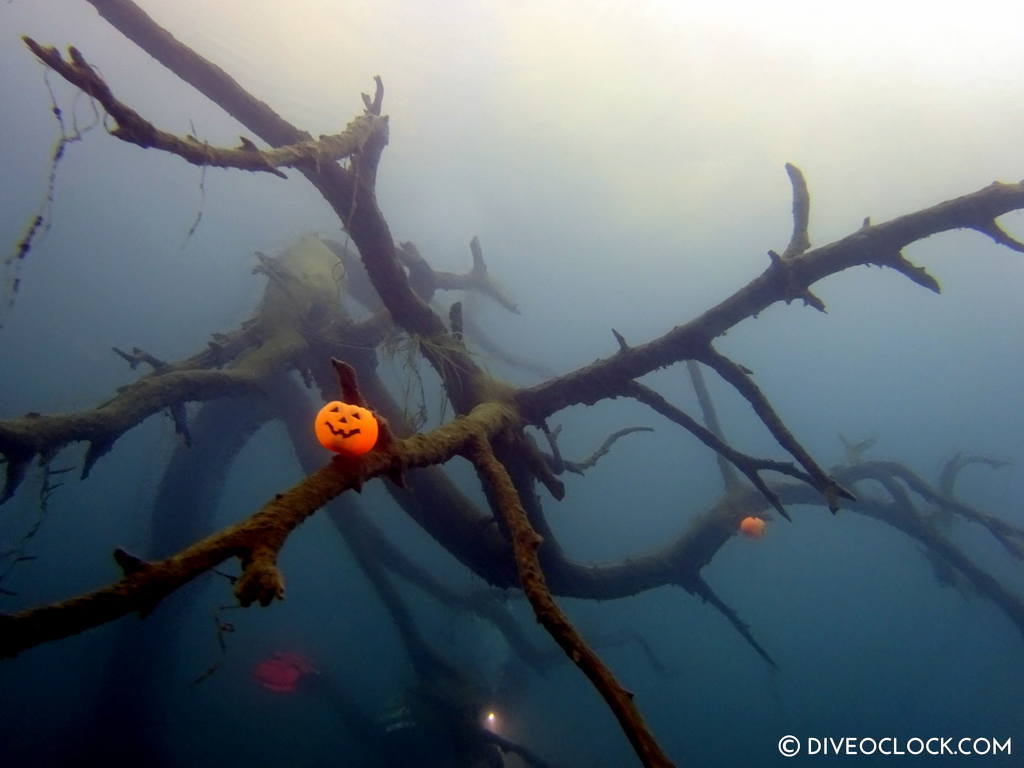 Swirling through the huge dead trees underwater.
Halloween SCUBA Diving at Mount Fuji's Haunted Mansion
Lake Motosu's dive site Haunted Mansion is named after all the spooky death trees you can find underwater. When they appear when you get closer it looks like you are in a horror movie scene underwater.
As mysterious as those old trees already are - Dive center Motosuko Dive Resort goes one step further by adding carved pumpkins, skulls and scary masks. Are you scared yet? Make sure to check their Facebook page for the next Halloween dive & BBQ party.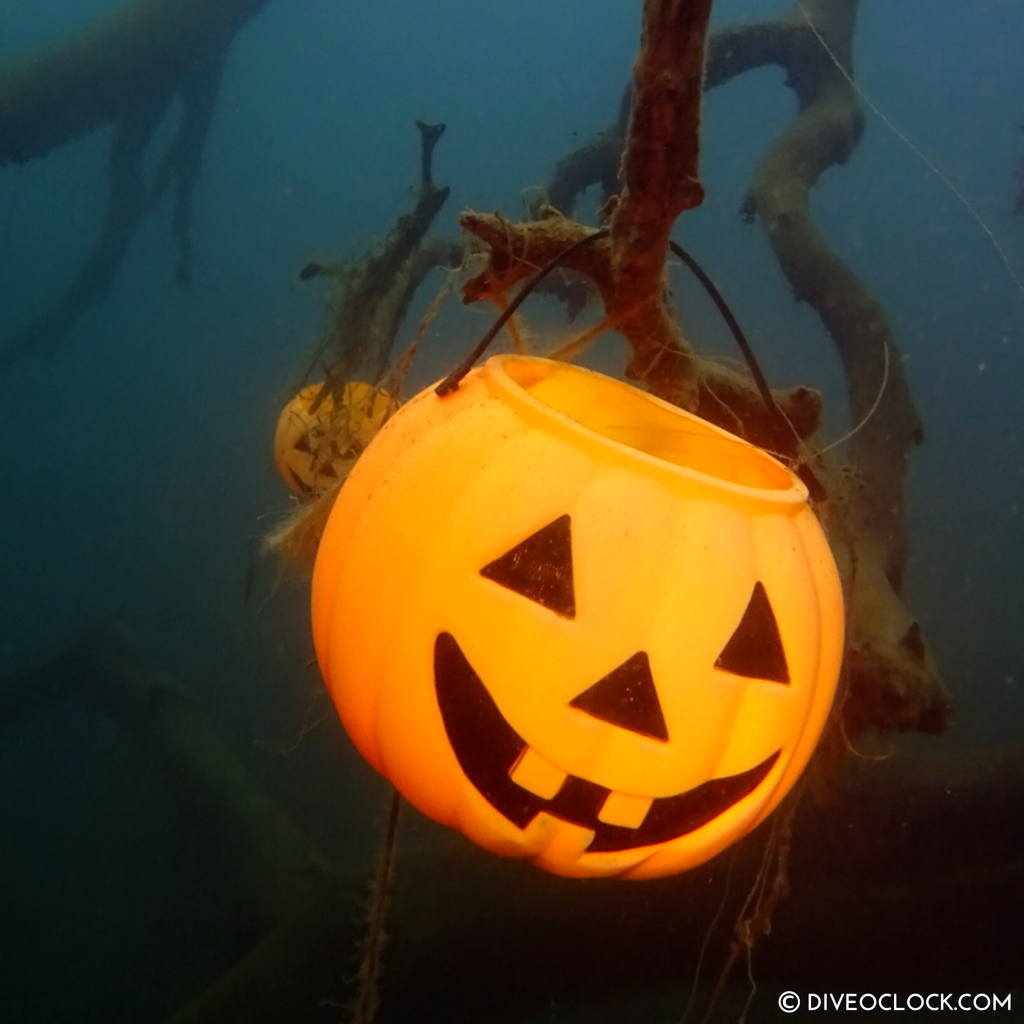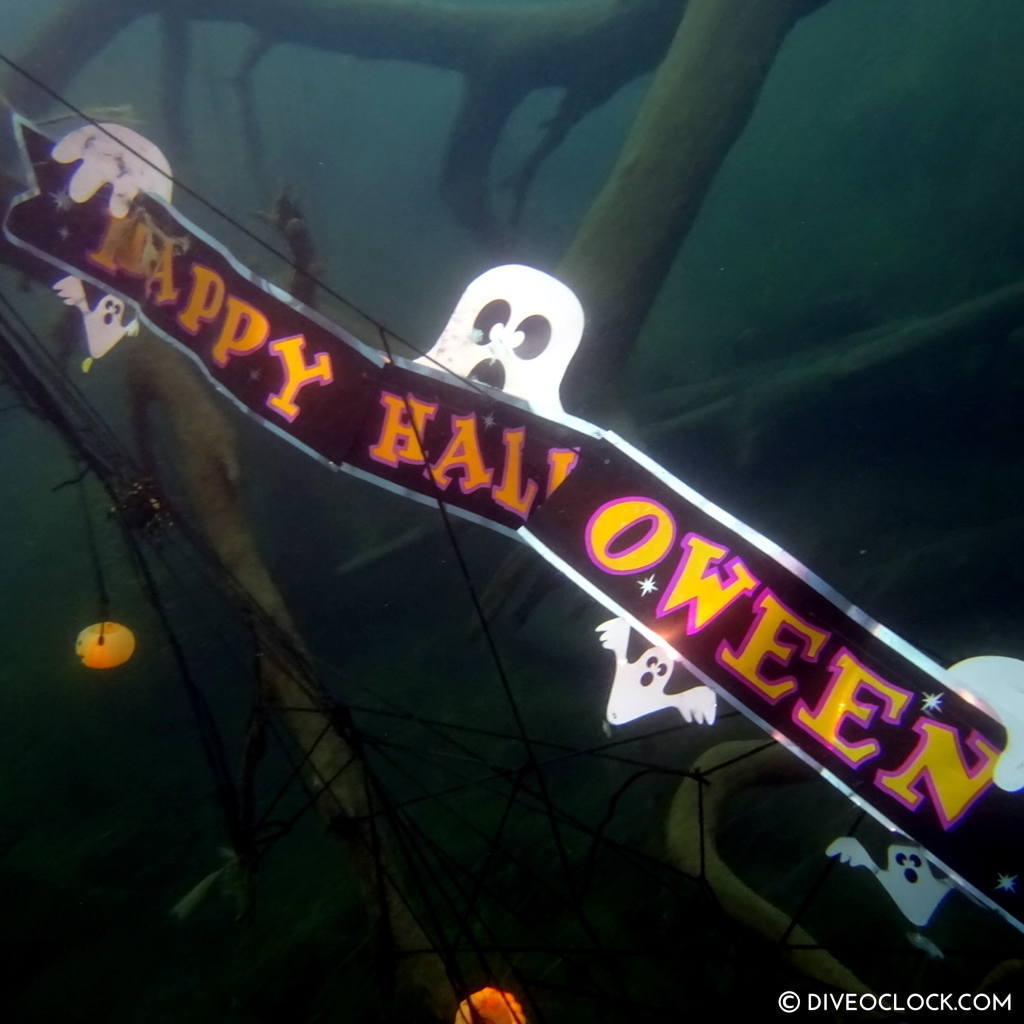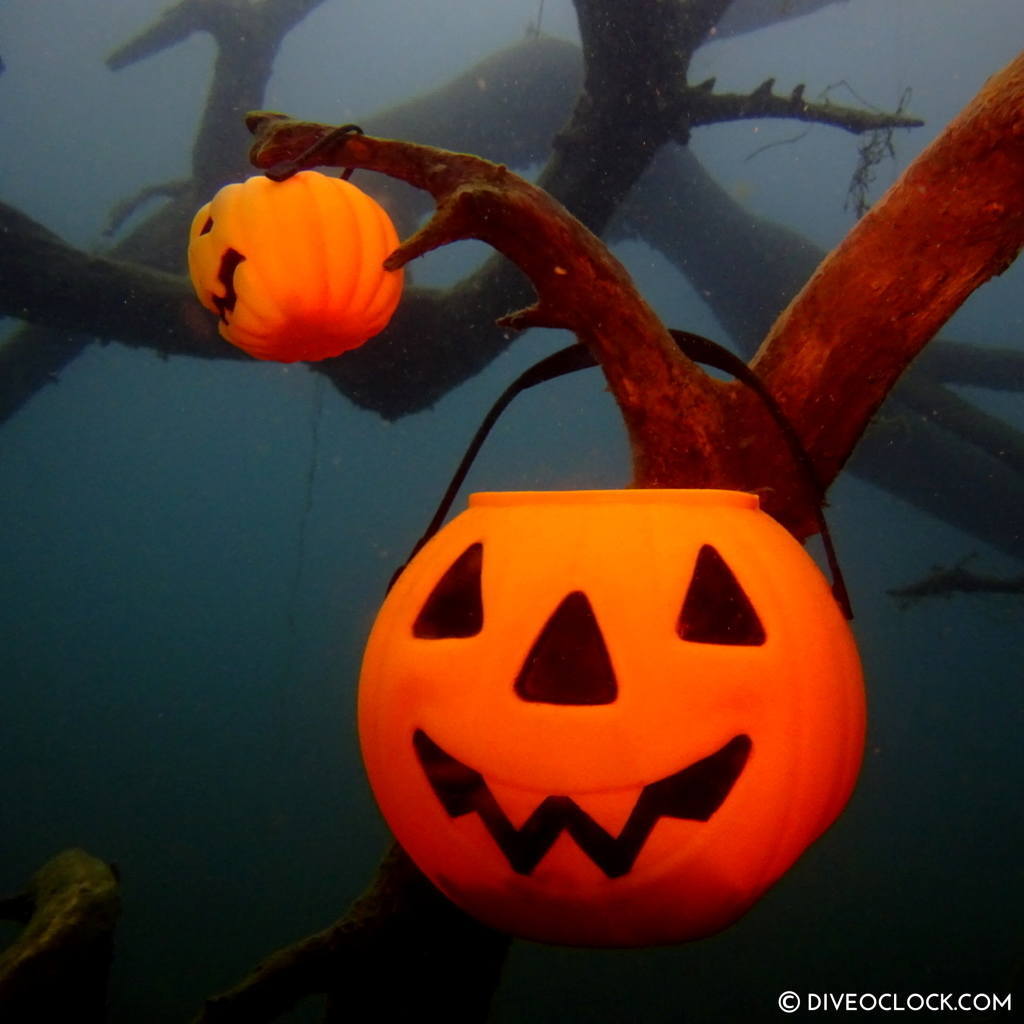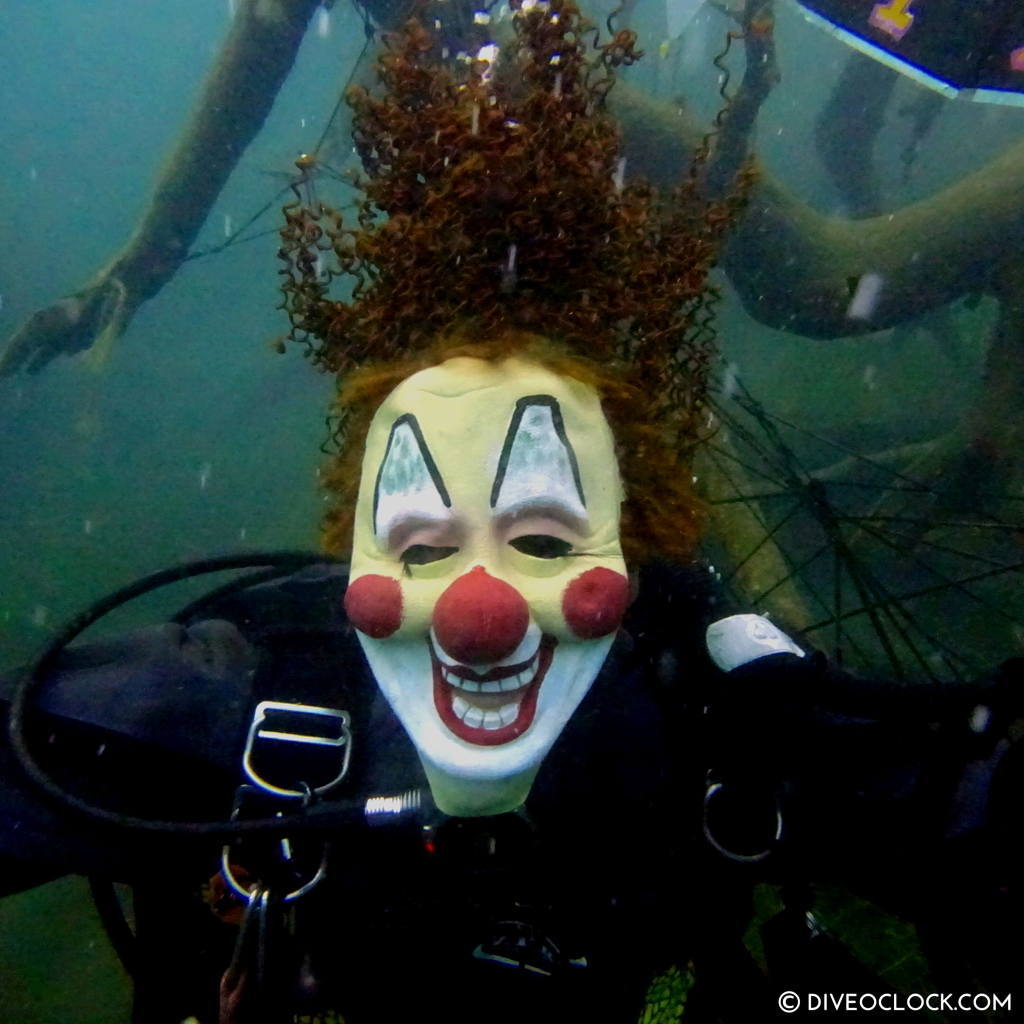 Halloween SCUBA Diving at Mount Fuji's Haunted Mansion.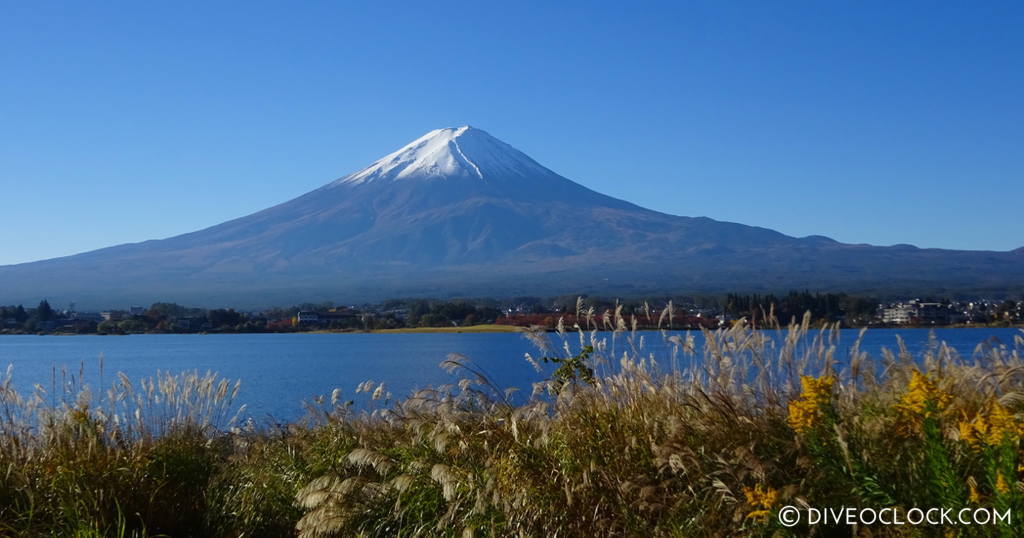 Mount Fuji at Fuji Five Lakes (from Lake Kawaguchi.
| | |
| --- | --- |
| Country | Japan |
| Dive area name | Chubu, Yamanashi, Fuji Five Lakes, Lake Motosu |
| Dive center | Motosuko Dive Resort |
| Famous for | Freshwater volcanic lake |
| Price | About 135 USD for a 2-tank trip including transportation to the dive sites, towel and hot shower (shampoo and such). Full set of dive gear rental (dry suit) about 95 USD. PADI Altitude Diver Course, about 220 USD including 2 dives. Bring your own food and drinks. |
| Hotel recommendation | Yamadaya Hotel is nearby and has an outdoor spa with stunning Mount Fuji view! |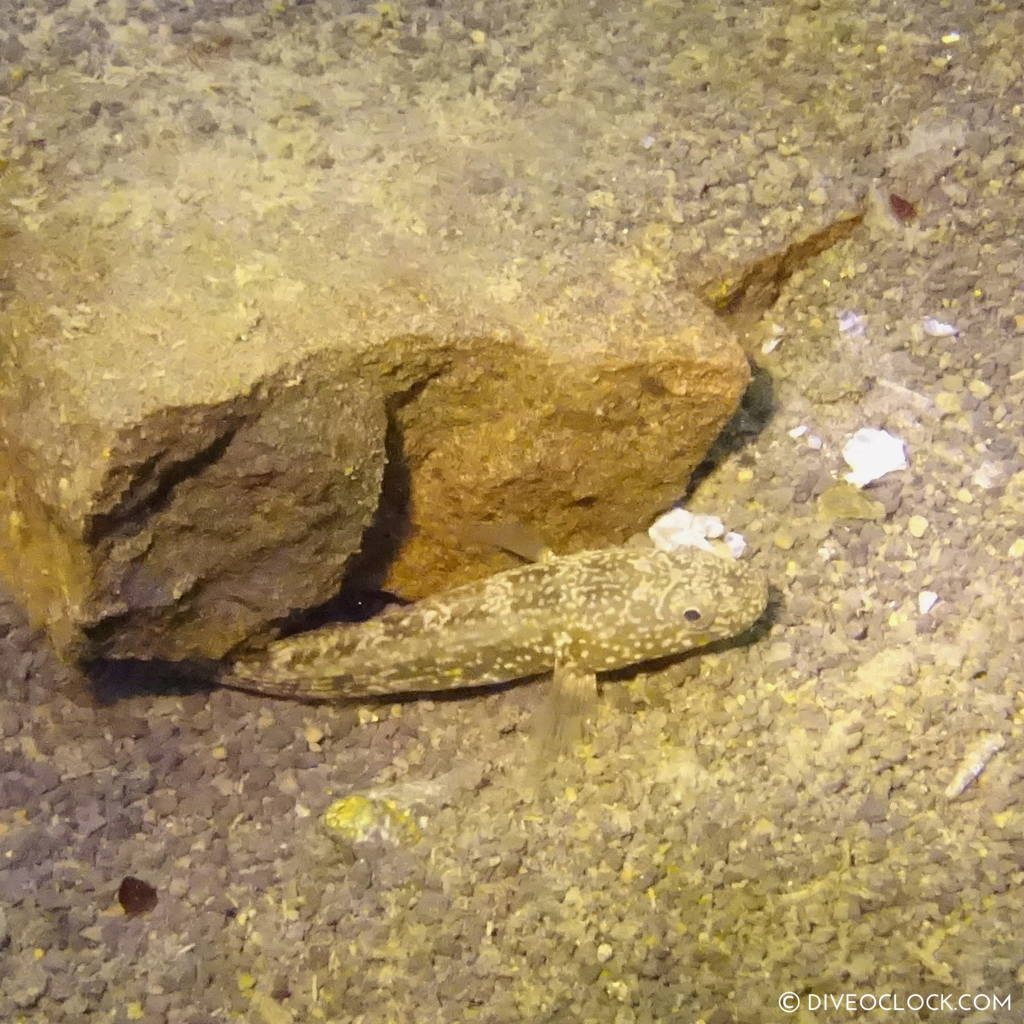 Numachichibu (Tridentiger brevispinis) at Lake Motosu.
Lake Motosu SCUBA Diving
You want to dive at Lake Motosu for the thrill of diving at Mount Fuji, doing an altitude mountain lake dive and seeing the volcanic seascape with often amazing visibility.
There are not a lot of different marine life species to discover at Lake Motosu but there are many small fishes around. Gobies are everywhere, try to spot the Amur Goby (Rhinogobius kurodai) and the Numachichibu (Tridentiger brevispinis). Also it is a bit of the local sport to search for green moss balls called Marimo (Aegagropila linnaei)!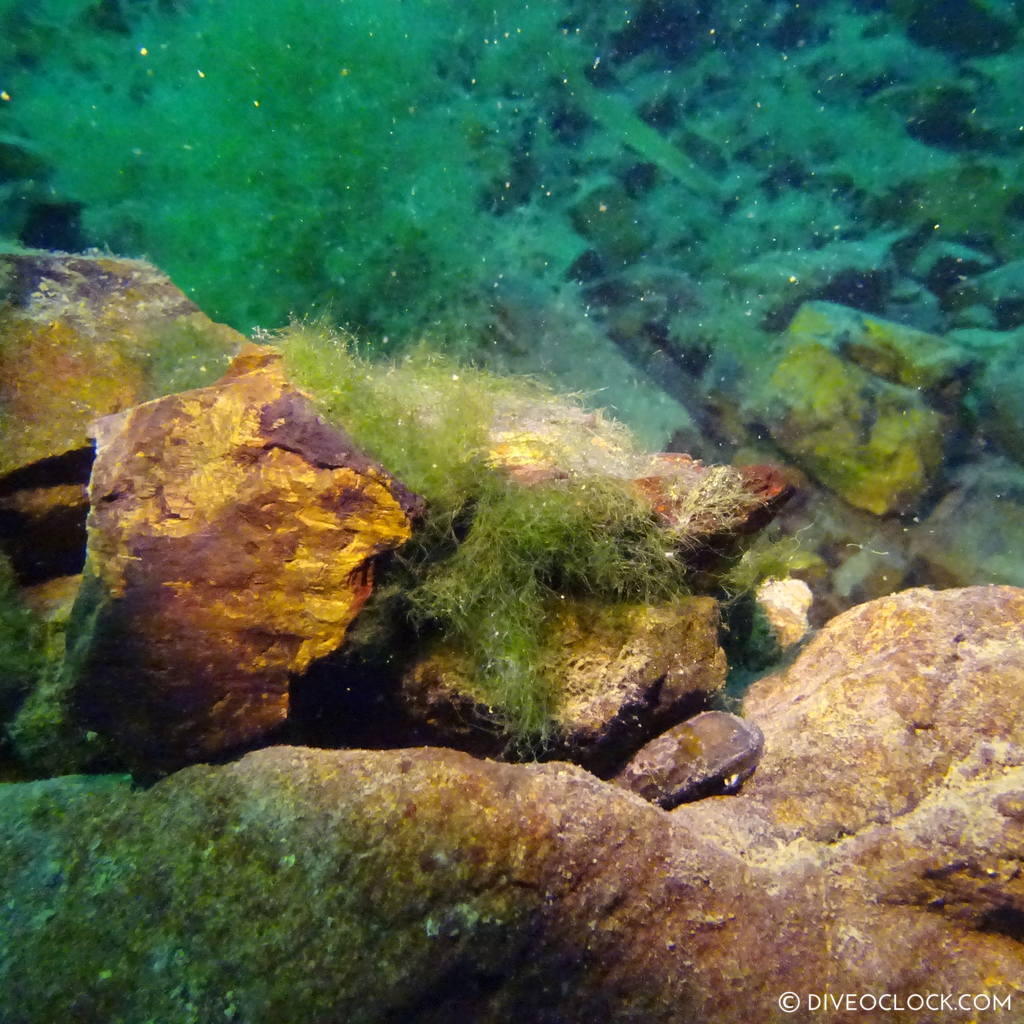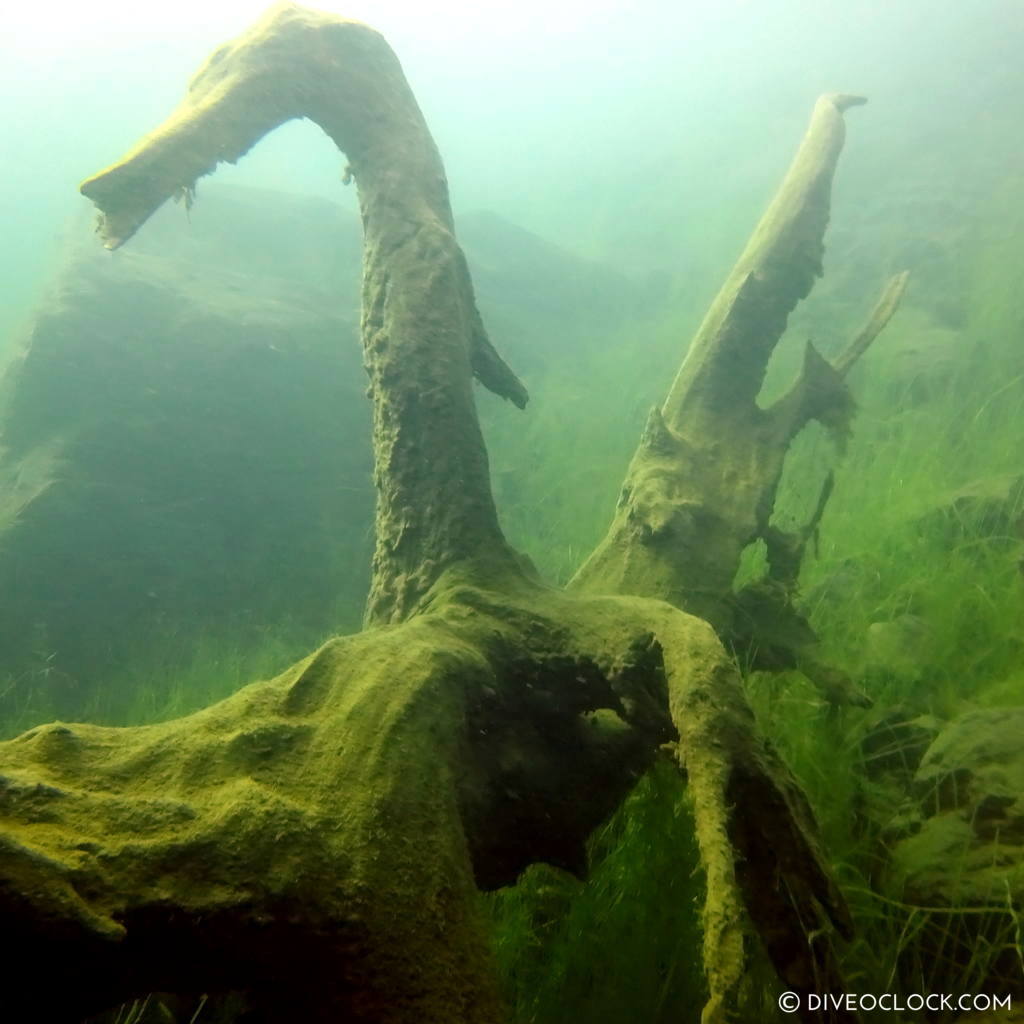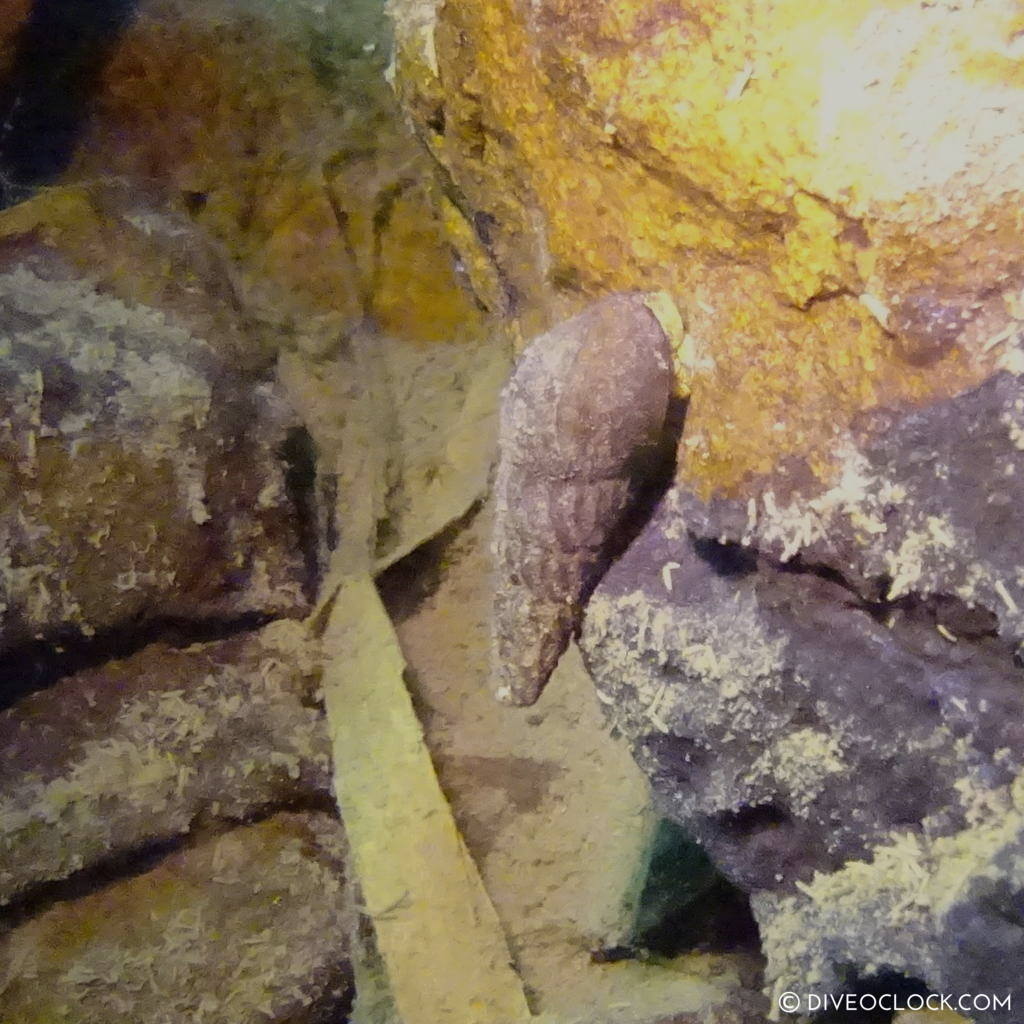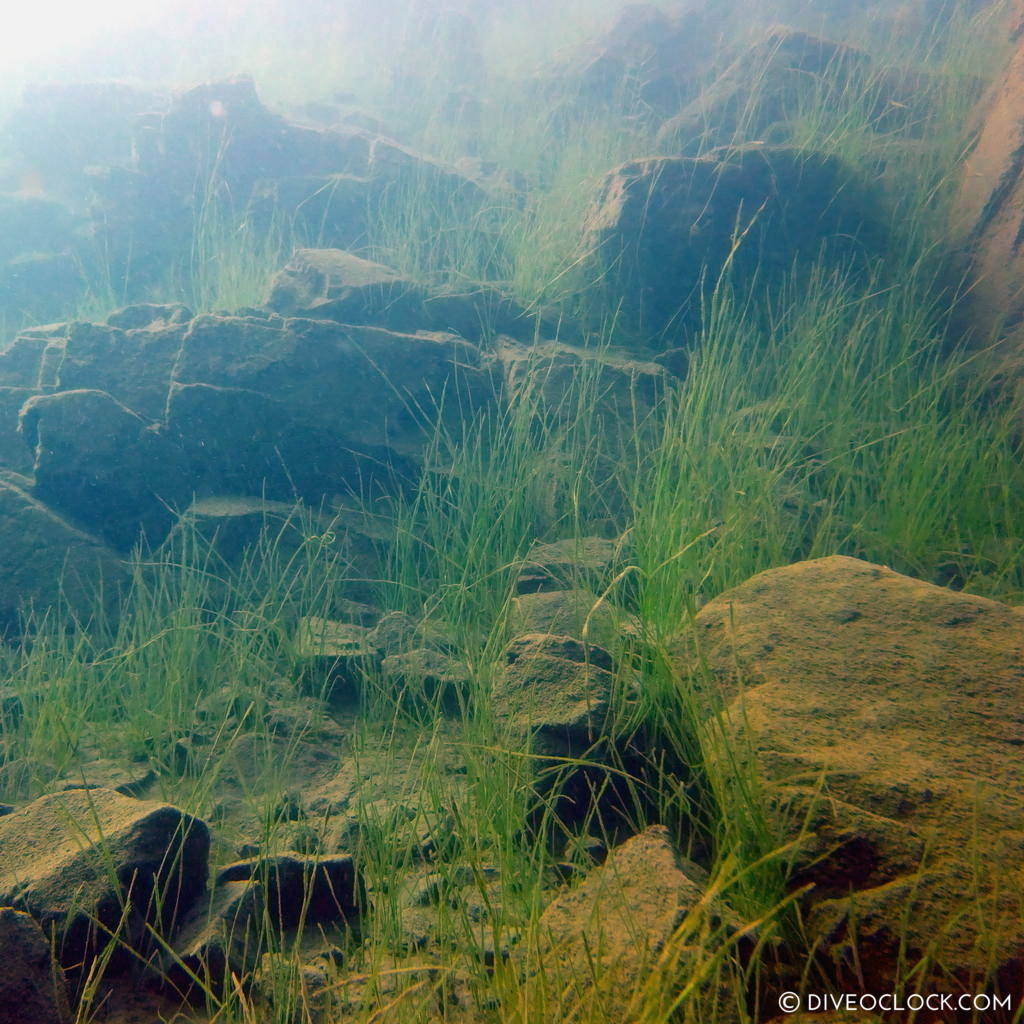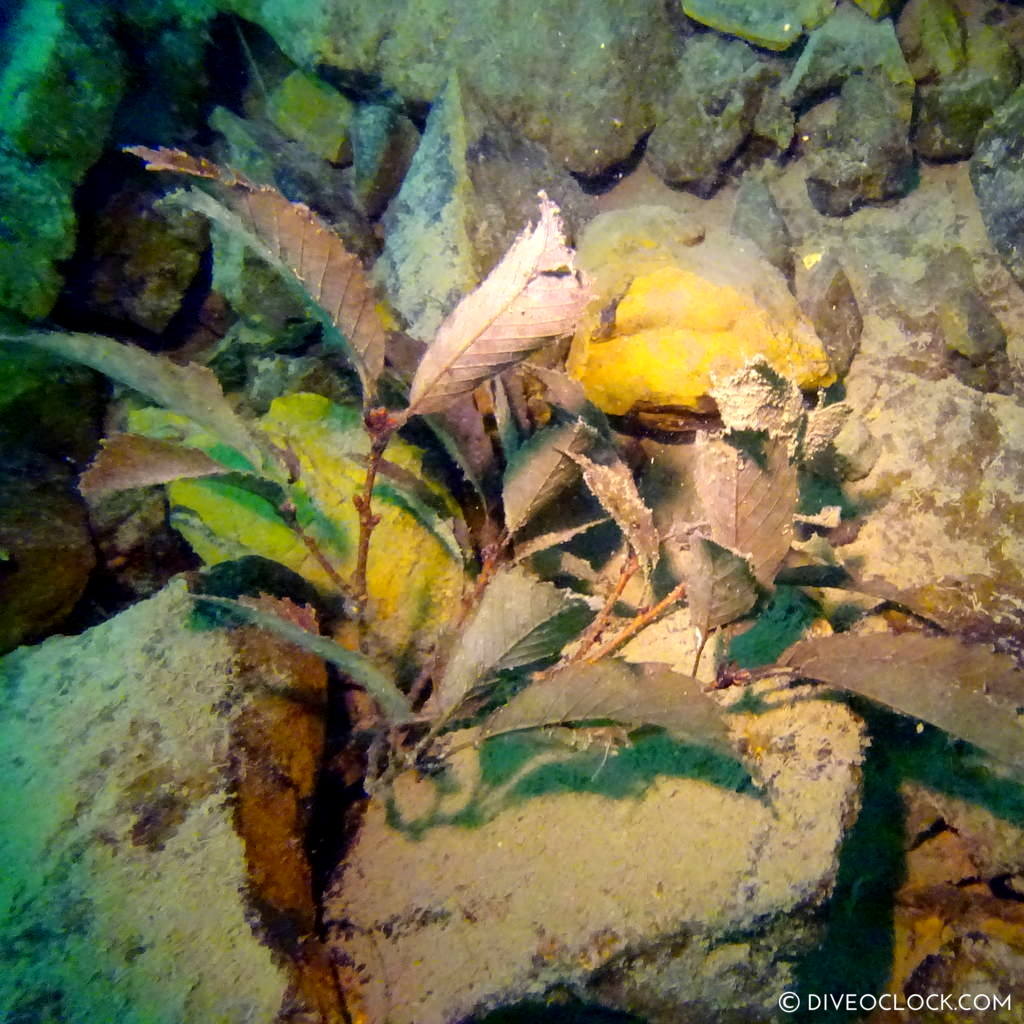 Some impressions of Lake Motosu underwater, Mount Fuji, Japan
Comparing dive destinations
Bottom structure
Reef structure
Pelagic
(big stuff in the blue)
Big reef
(bigger stuff on the reef)
Macro
(small stuff on the reef)
Current
(stream)
Flat bottom with bumps/big rocks/pinnacles
Hard corals
(not moving)
Sharks
Turtles
Nudibranchs
(snails/slugs)
No current
Slope (going down slowly)
Soft corals
(moving)
Rays
Eels/snakes
Sea horses and pipe fish
Small
(you can easily swim against it)
Wall
(steep but you see the bottom)
Table-/fan-shape
Trevally/Jacks/Tuna
Groupers
Scorpion/frog fish
Medium
(you can swim against it for a little while/higher air consumption)
Drop off
(steep and you can't see the bottom)
Anemones
Barracudas
Lobsters/crabs
Octopus/squid
Strong/reef hooks
(you cannot swim against it)
Blue
(no reference)
Sponges
Sardines/herrings
Puffers
Shrimps
Pumping/washing machine/OMG/hold your regulator
(superman)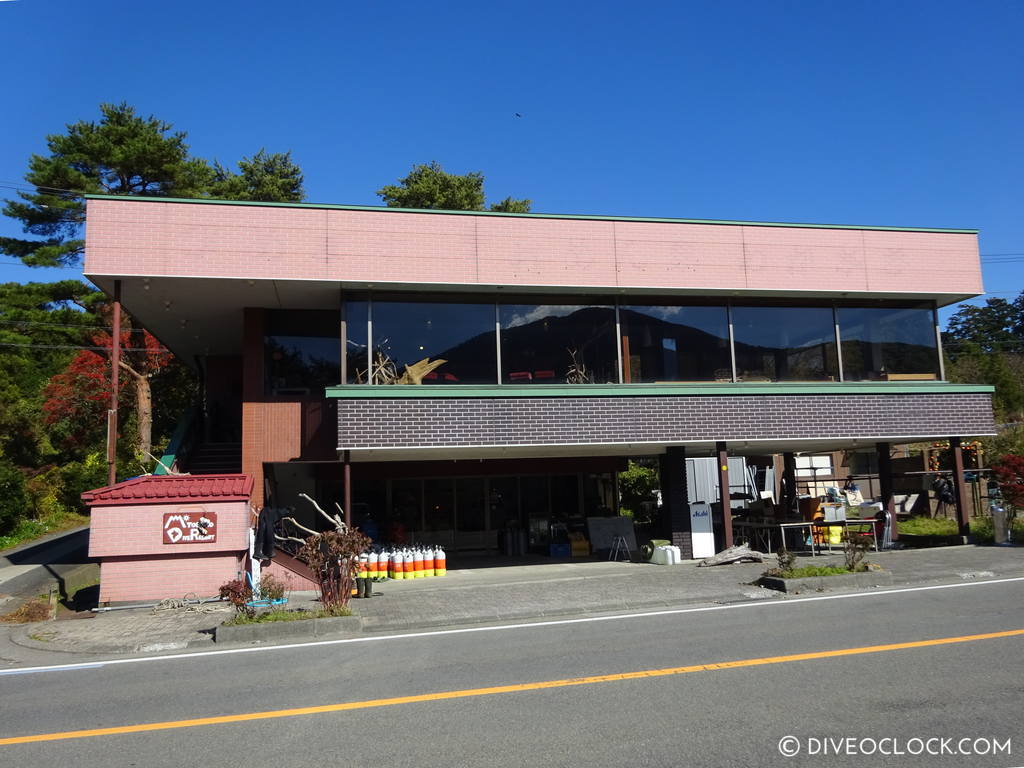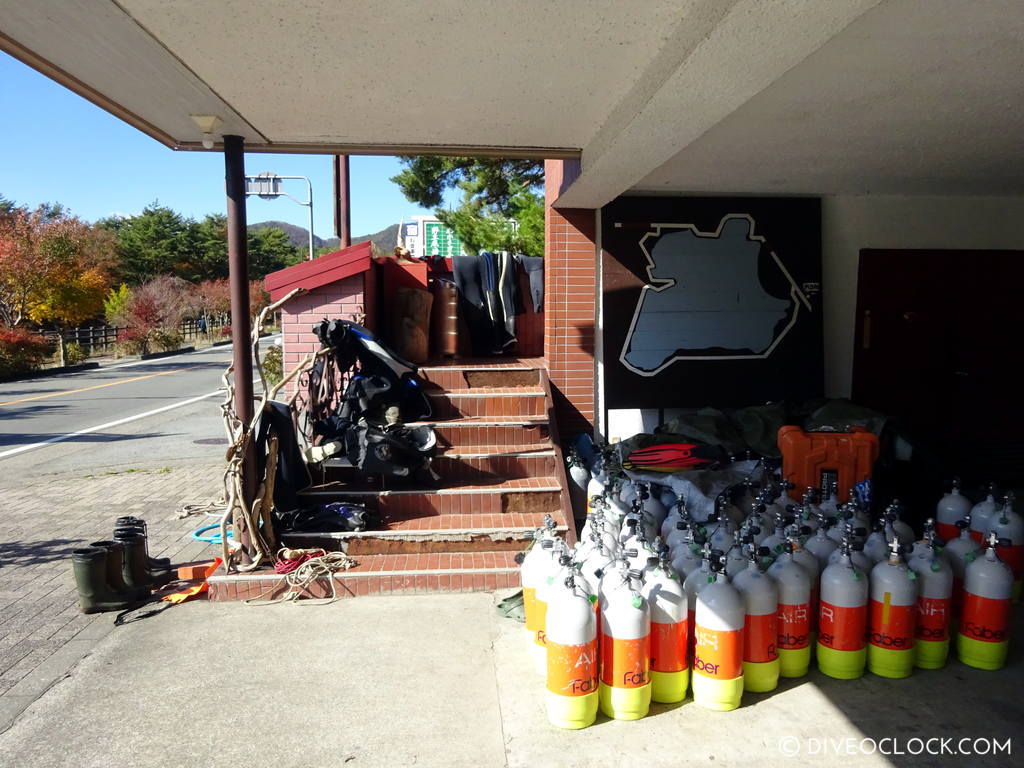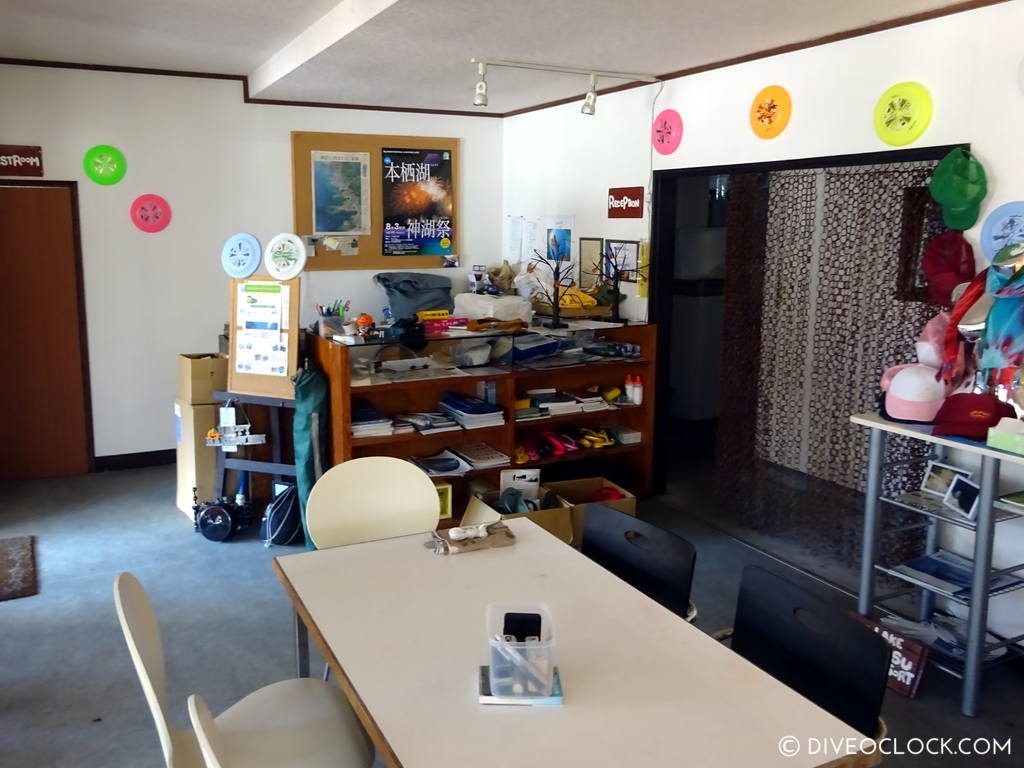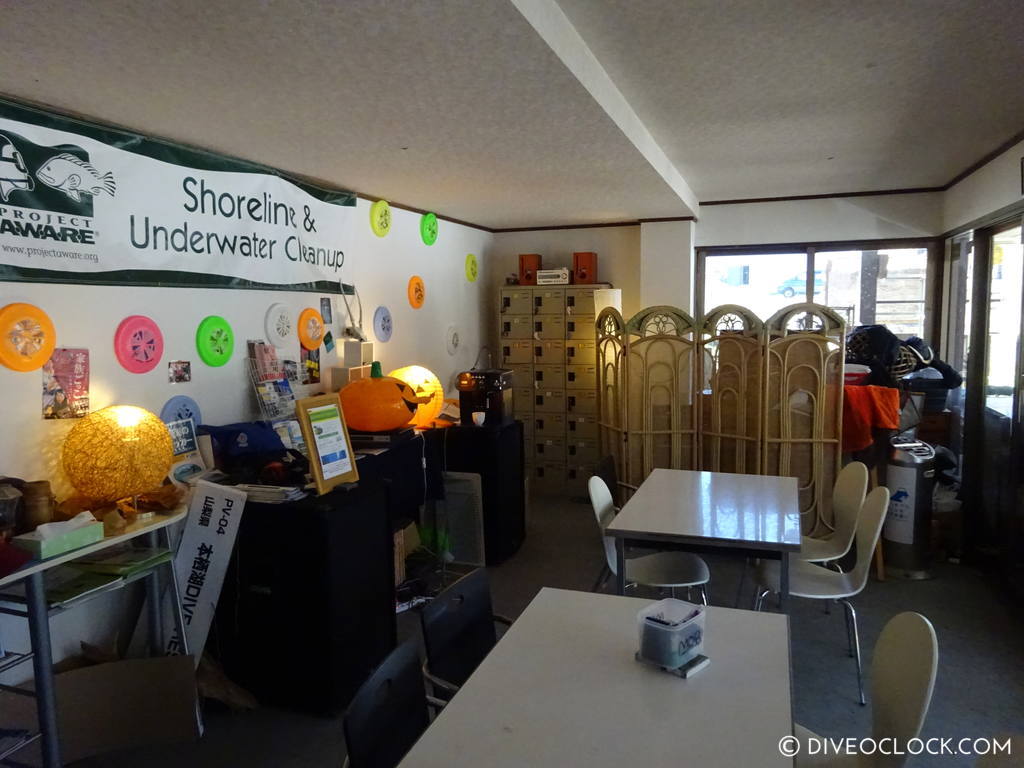 Motosuko Dive Resort in Motosu, Lake Motosu, Mount Fuji, Japan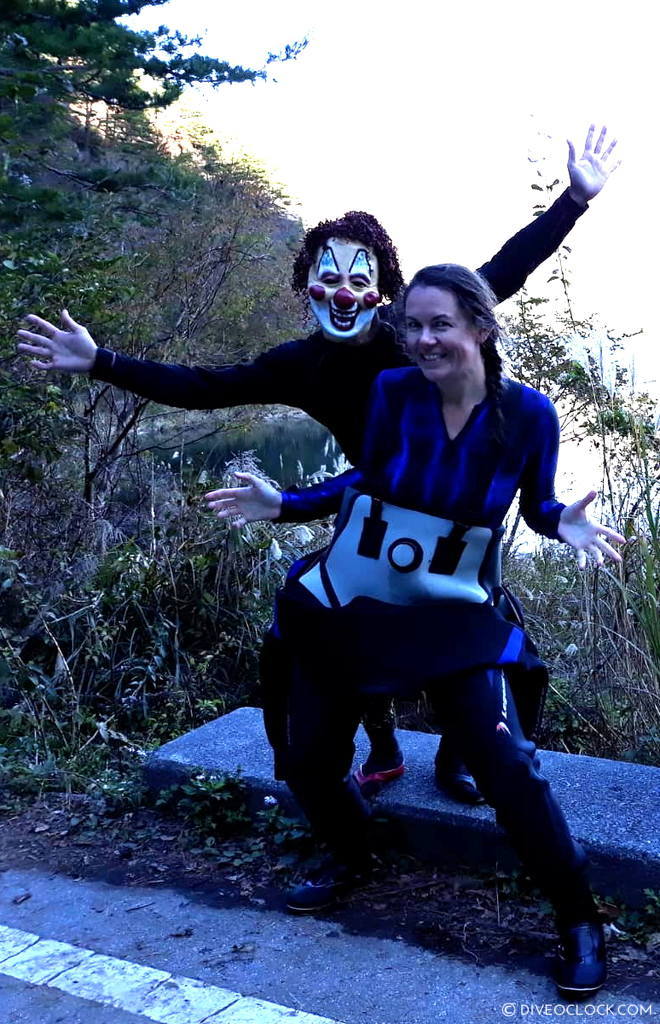 Eisuke and me after diving at Lake Motosu.
About Motosuko Dive Resort in Motosu
Eisuke (Ace) Furuya is managing the dive shop and was my dive buddy at Lake Motosu. He will take good care of you.
The dive shop has everything you need, a lovely hot shower after a lake dive is the best. You can rent dry suits as well and I have to admit this rental was better than my own. There are some shops and restaurants nearby but they are likely to close at 5 PM latest, maybe summer time is different.
The water temperature was around 17 degrees Celsius / 63 degrees Fahrenheit (end of October). We were diving without a hood with a dry suit and gloves - it was not cold at all for me.
It was a great day of lake diving, thank you very much Eisuke!


If you like this post, hit that like button on our
Facebook page
and stay tuned for more!
Marlies Wolters
Founder of Dive O'Clock "It's dive o'clock somewhere!"

Share this page: