Terra Crab Farm In Sokcho - Gotta Love The Smiling Crabs!
The name crab farm might raise an eyebrow but in this case it does not represent farming crabs for eating. This is an ecology experience center where you can learn all about the local crabs in a beautiful facility build with love from recycled materials by a local Hwangto artist.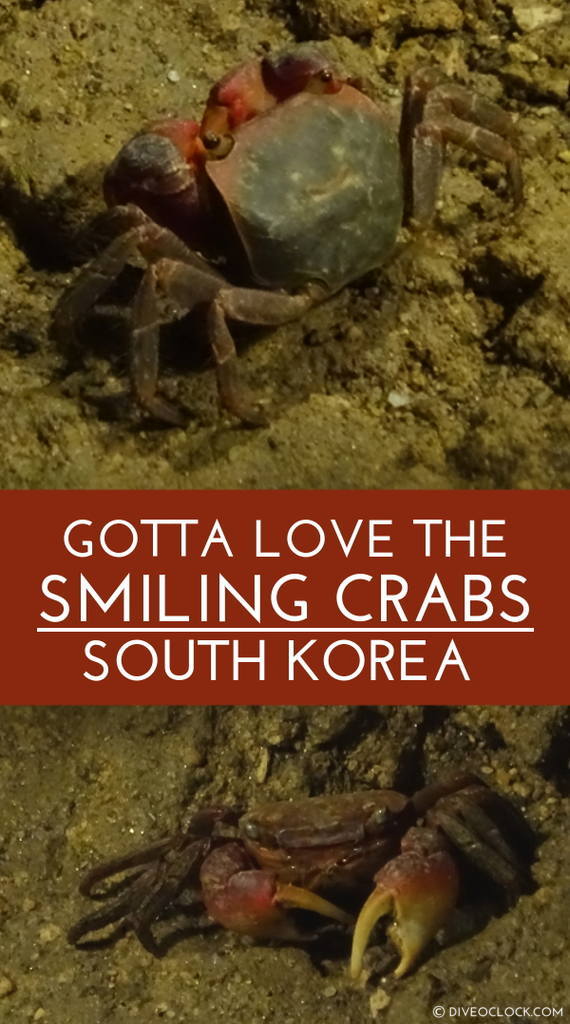 If you think of terra you might think of terracotta or clay pottery. Hwangto(황토) is Korean soil, a yellow colored mud / terracotta. How does that combine with crabs? Well, these crabs live in it and there is an artist that created a whole ecology experience center around it!
When I found this place in a magazine I have to admit I had my doubts about the intentions and care for the crabs. Especially if you consider the countless crab restaurants around Sokcho, the word 'farm' implicates production rather than 'care' in my opinion. But as this place offers Hwangto workshops (pottery making) as well and the owner hand-build the whole facility with recycled materials I thought it had to be something special.
As I was already in Sokcho for SCUBA diving the East coast of South Korea I scheduled a visit to the Terra Crab Farm. After visiting the North Korean border / Demilitarized Zone (DMZ) and the DMZ Museum the Terra Crab Farm was a great way to loosen-up a bit and smile.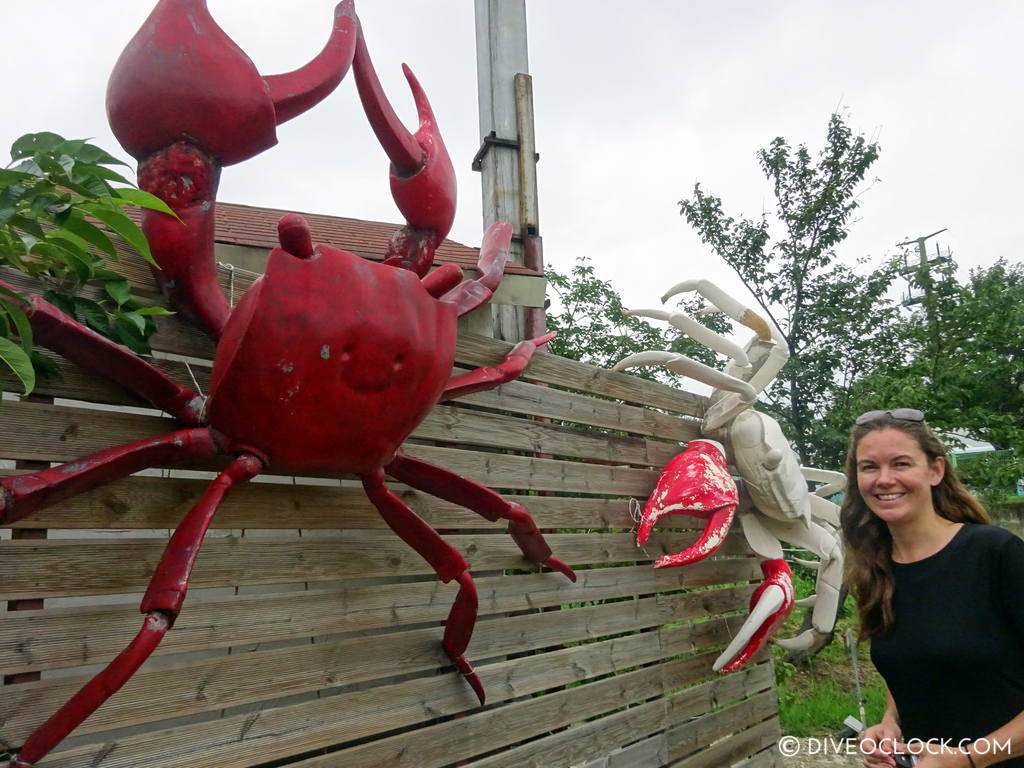 Huge smiling crabs welcome you to the Terra Crab Farm in Sokcho, South Korea.
When you arrive at this place you can see the huge crabs outside of the facility, it's really hard to miss (links to the exact location below). Although many crab restaurants have similar signs in South Korea, there is no crab served here - only knowledge.
After a warm welcome the daughter of the owner gave a private tour through the Terra Crab Farm and explained all about it. It is impressive how much you can learn about crabs in this place. Her father, the artist/creator also joined at one point - being proud of having a foreigner visiting his 'lifework'.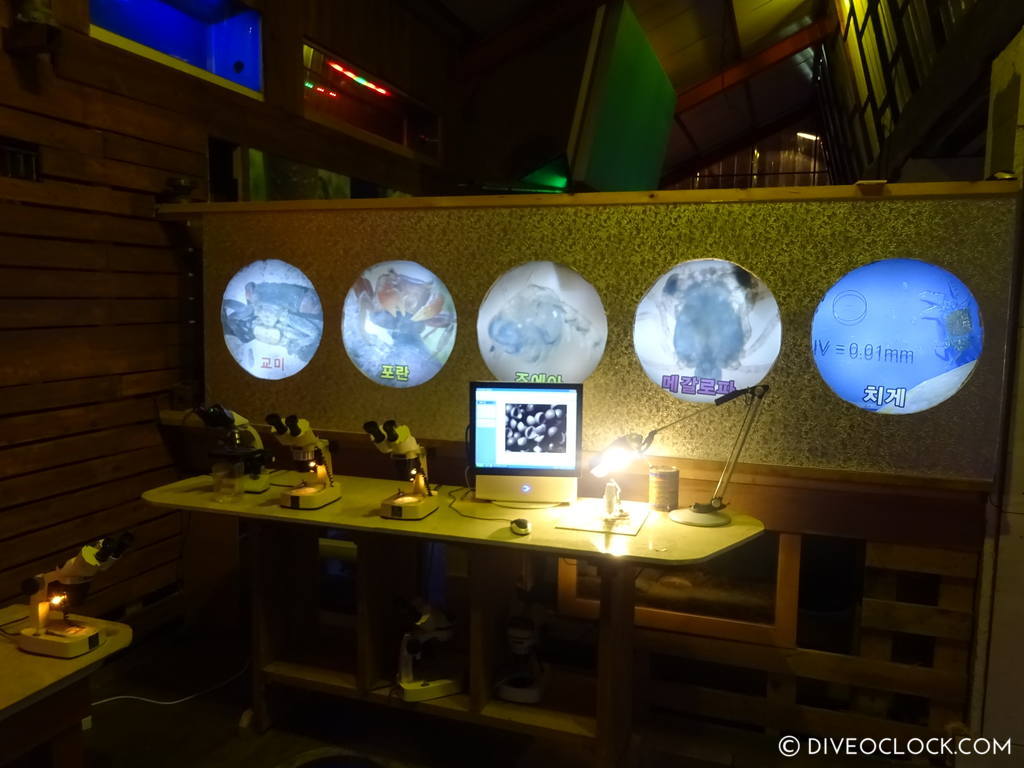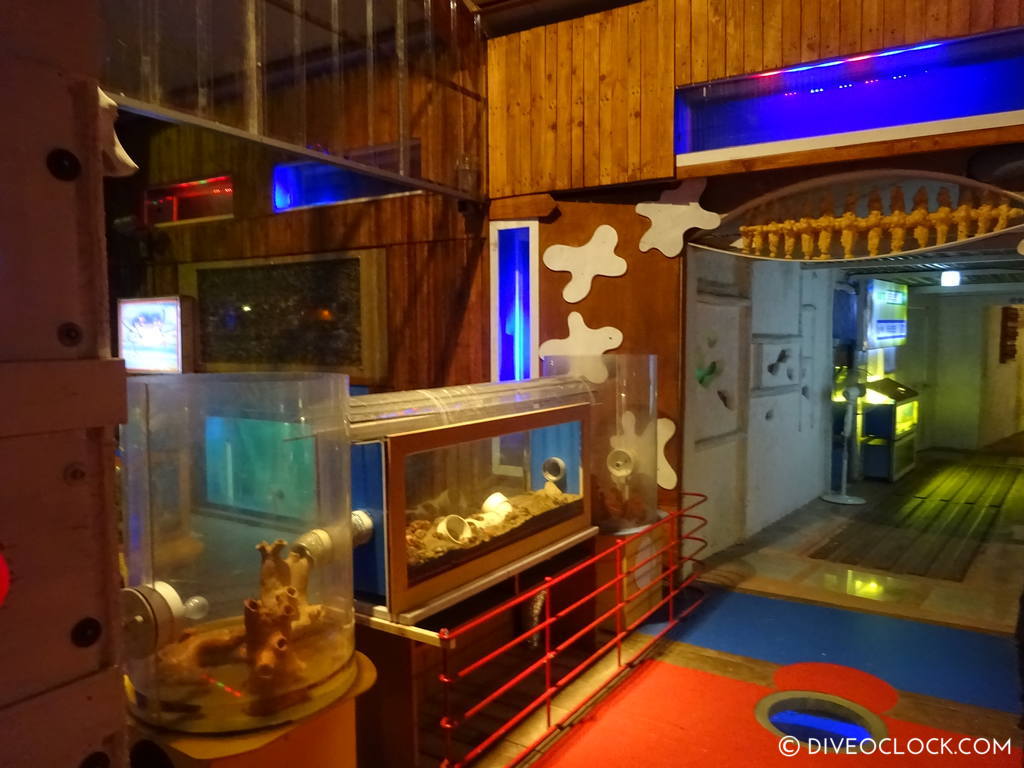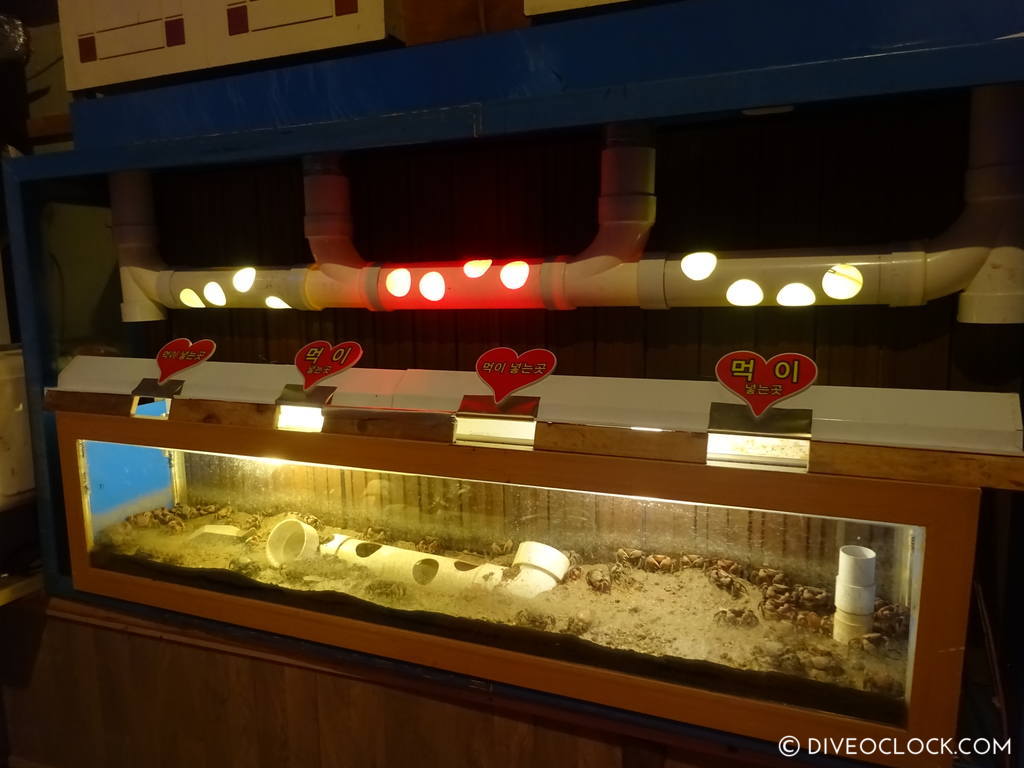 Some impressions of the Terra Crab Farm in Sokcho, South Korea.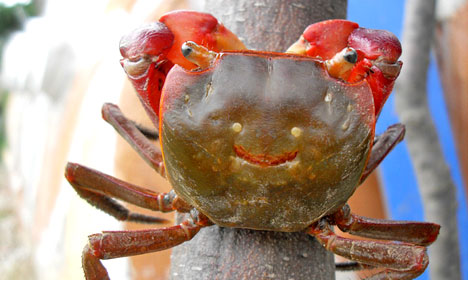 Smiling crab! Photo credit: Terra Crab Farm Sokcho, South Korea.
Smiling Crabs in South Korea
To be honest, when hearing about the smiling crabs I expected something completely different again. As you might know I worked in the Maldives as a dive instructor and the resort held crab races every week. For your information; A crab race is a race where crabs with a painted number on their back 'race' from A to B and you place bets on who will win. The funniest part about that was seeing the released crabs with the numbers on their back on the beach later on.
At the Terra Crab Farm there are no smiles pained on the crabs. Their backs actually have the shape of a smiling mouth - all natural! Can you see it?
Officially they are called Red-clawed Crabs (Chiromantes haematocheir), but smiling crab is kind of cute.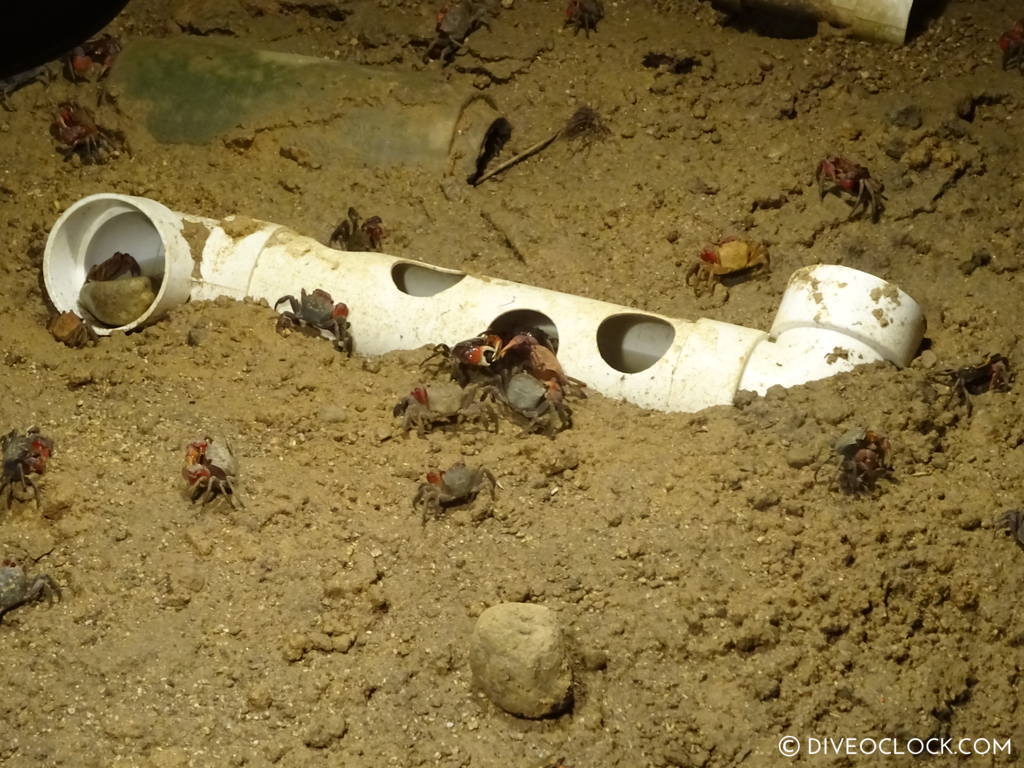 Smiling crabs at the Terra Crab Farm in Sokcho, South Korea.
Practical Information about Terra Crab Farm in Sokcho
The Terra Crab Farm is probably created mainly for children (children's farm might actually be quite accurate) but I guess if you are a marine life / nature lover you will love this too. Especially the facility itself is beautiful. The artist created all kinds of landscapes for the crabs and if you wish you can feed them or take photos with them.
Admission is about 6 USD for adults. Expect to spend about 45 minutes to an hour inside for the crab ecology experience center only. They are closed on Thursdays. Visit and translate the website of Terra Crab Farm for the most accurate information.
Terra Crab Farm is pretty easy to find on Google Maps it's next to the Teddy Bear Farm (Yep, welcome to South Korea).
Use the Naver App for the best directions and planning: Location of Terra Crab Farm on Naver.
More practical information about getting around and diving in South Korea: SCUBA diving Sokcho, SCUBA diving Jeju Island, Haenyeo woman divers and K26, Asia's deepest swimming pool.
If you like this post, hit that like button on our
Facebook page
and stay tuned for more!
Marlies Wolters
Founder of Dive O'Clock "It's dive o'clock somewhere!"

Share this page: