Dominica - Watching Countless Whales and Dolphins!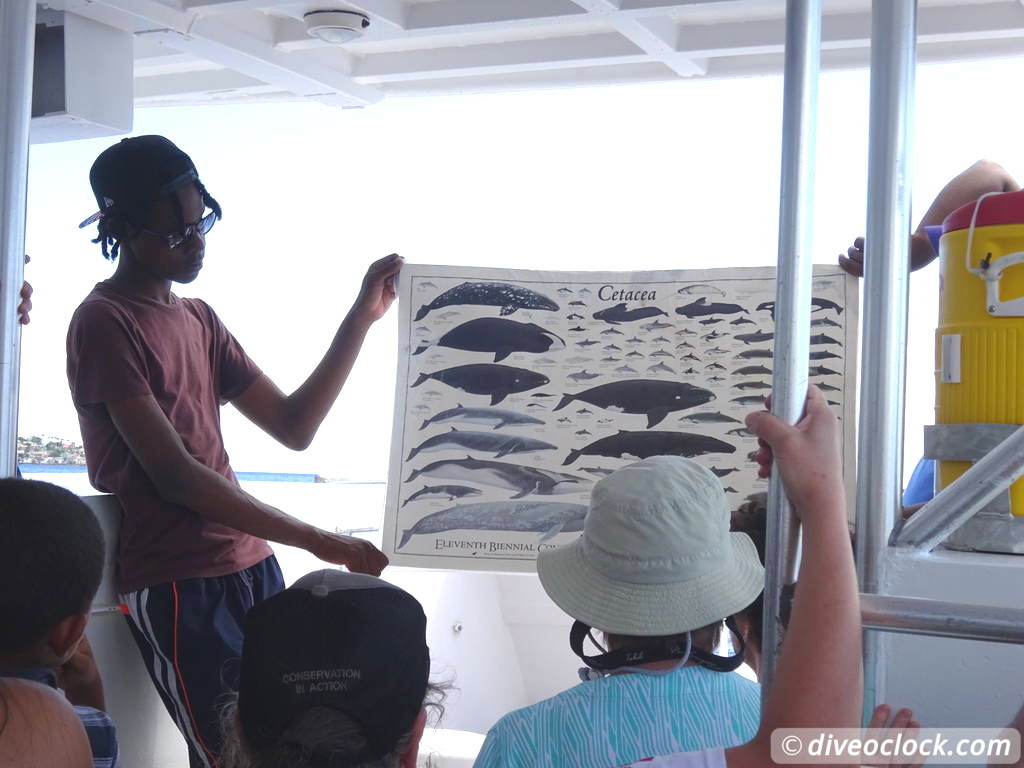 Whale and dolphin briefing!
Dominica is THE hot spot in the Caribbean to watch whales. Sperm whales, pilot whales, false killer whales and even humpback whales can be spotted. You have a high chance of success year-round and it does not cost a fortune.
Imagine yourself cruising in the Caribbean while searching the horizon for a fin, splash or air blow. It is exhilarating to seek the horizon for a dolphin or whale, and the thrill of seeing one is incredible.
In Dominica you can watch whales and dolphins in the wild, in their natural habitat and pretty close! Dominica is often called the capital of the whale watching of the Caribbean. How many species can you identify?
Cetaceans in short
Whales, dolphins and porpoises are marine mammals (not fish) that belong to the cetacean family. Cetaceans have lungs instead of gills and they breath air through the blowhole on the top of their head. They are consious breathers meaning it does not go automatically like with us, they decide when to breath. Some species can hold their breath for over one hour and dive a few kilometers down.
The biggest cetacean is the Blue Whale, it is also the largest animal on earth (up to 30 m/100 ft). Dolphins and porpoises look similar at first sight but porpoises are a bit smaller in general and more chubby. Dolphins have a snout that looks more like a beak while porpoises have a more round-shaped mouth. Teeth and fin shapes also vary.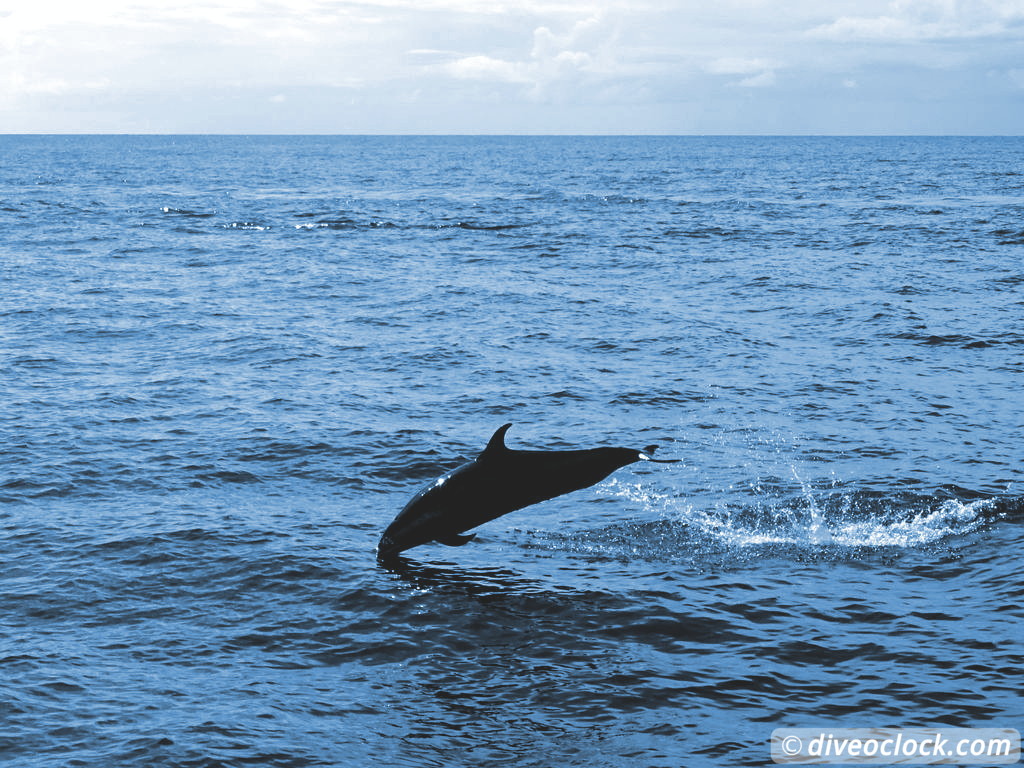 One of my lucky shots, jumping!
Whale watching in Dominica
In Dominica there are strict rules and regulations for the welfare of the animals which are considered a national treasure. There are only a few in-water permits provided per year, for free diving and snorkeling only, and they are expensive. If you have not booked an exclusive permit trip you can only
watch them from a boat
, but hey - count me in!!!
Various operators in the South of Dominica offer the iconic Whale watching trips once or twice a week. The more common whales to spot are short-fin pilot whales, false killer whales and melon headed whales.
Sperm whales are around year-round but the best time to spot them is from October to March. You can spot the magnificent Humpback whales between January and March.
| | |
| --- | --- |
| Country | Dominica |
| Dive area name | Soufriere Scotts Head Marine Reserve |
| Dive center | Dive Dominica |
| Price | 57,50 USD for 3 to 3,5 hours whale and dolphin watching + rum punch! |
| Hotel recommendation | Fort Young Hotel |
Whale Watching with Dive Dominica
On Sundays at two o'clock the Whale Watching trip begins. All exited about seeing whales & dolphins and maybe even identifying various species we all boarded. The boat used for whale watching of Dive Dominica is spacious with plenty of benches and even a top deck to sunbath if you like.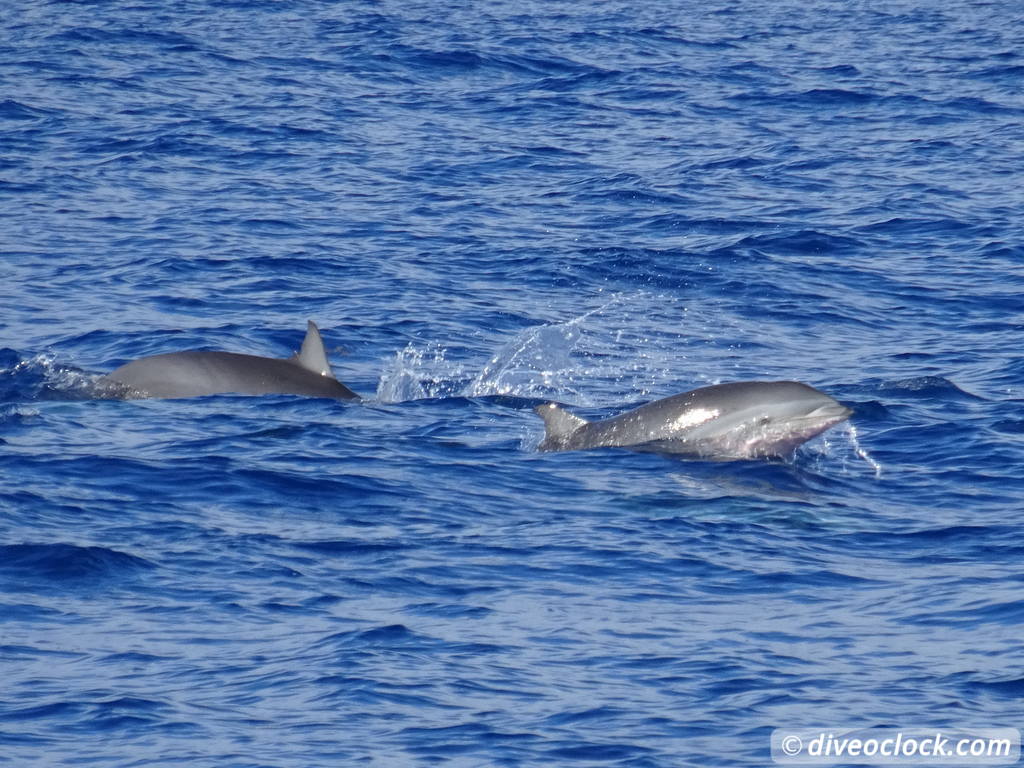 Whale watching with Dive Dominica.
After a boat briefing and plan we got an amazing in-depth talk about Cetaceans! The team is very experienced and we got a lot of useful information about what species to spot and how to identify them (still soooo difficult!). We started cruising around in the coastal waters of the Soufriere Scotts Head Marine Reserve.
Within the first hour dolphins came along and started swimming in front of the boat, awesome! It is hard to identify the type of dolphins, especially when they are playing and swimming in all directions. The ones we saw (according to the guides) were
Fraser and Spotted dolphins
. Probably about ten dolphins came really close to the boat, a bit further you could see fins and splashes of the rest of the group.
Dive Dominica even has a hydrophone to listen underwater if are were whales and dolphins around that makes sounds . Complete silence on the boat... We heard nothing the first time so we went to another spot a few kilometers further to try it again...nothing. Bummer.
After about two hours of spotting dolphins but nu whales one of the other boats called-in mentioning a group of
Pilot whales
! Even-though the trip was only supposed to last 3 to 3,5 hours we went further North to see if we could spot the group. Awesome service Dive Dominica!
They were still around!!! An amazing experience to see Pilot and
Melon-headed whales
on the surface!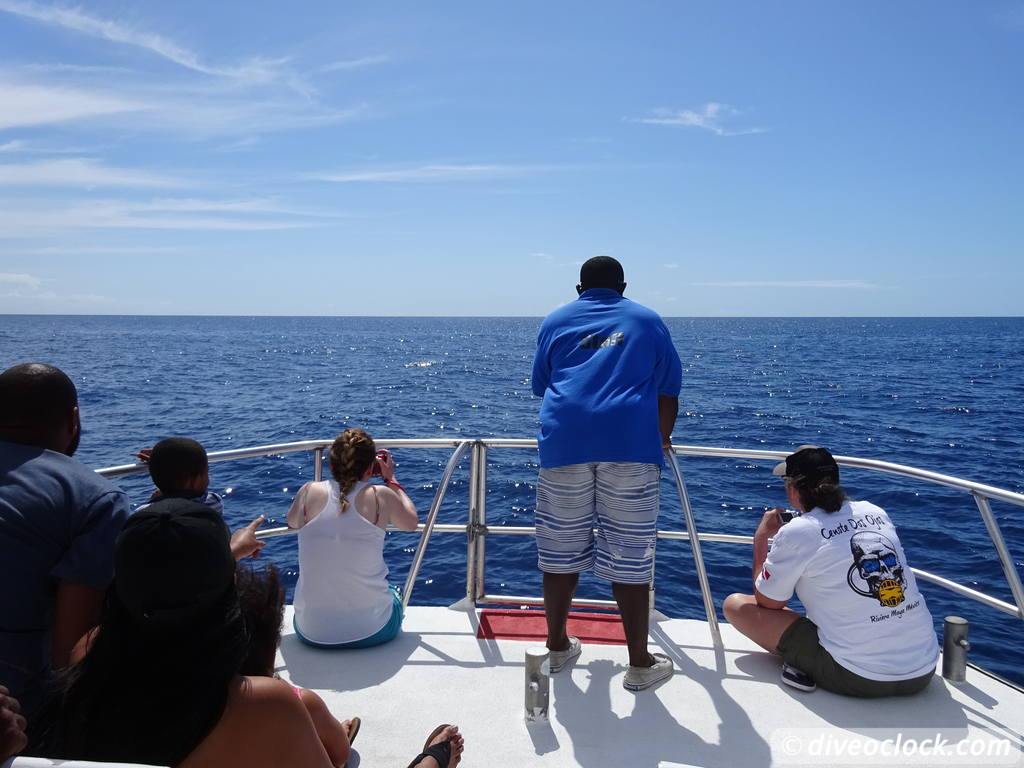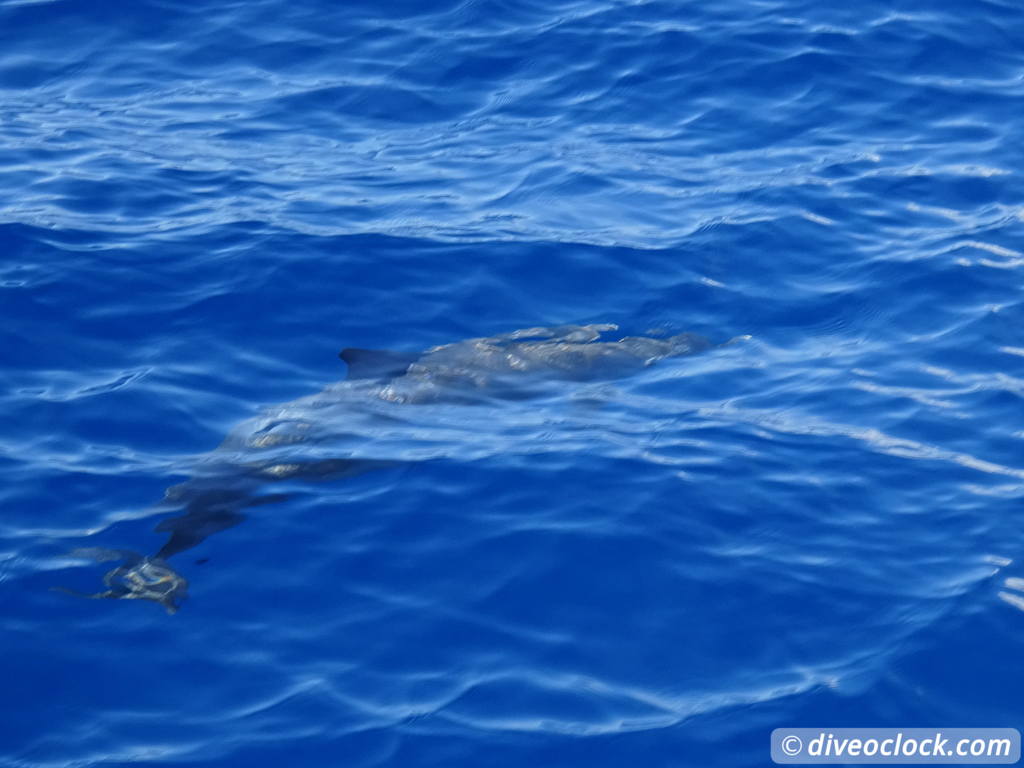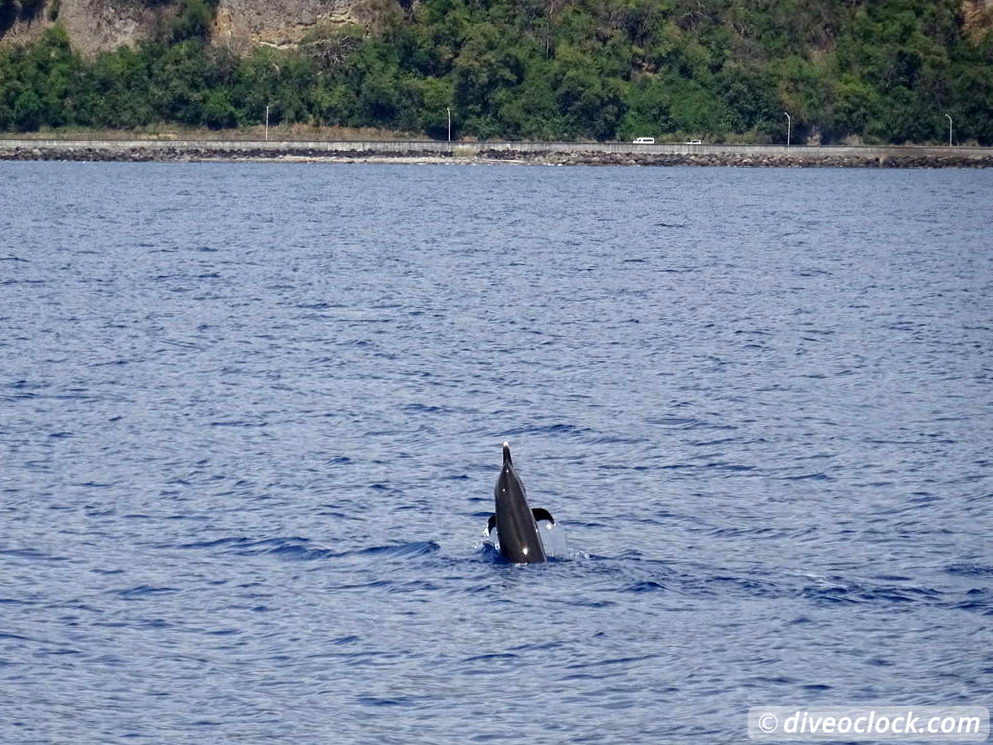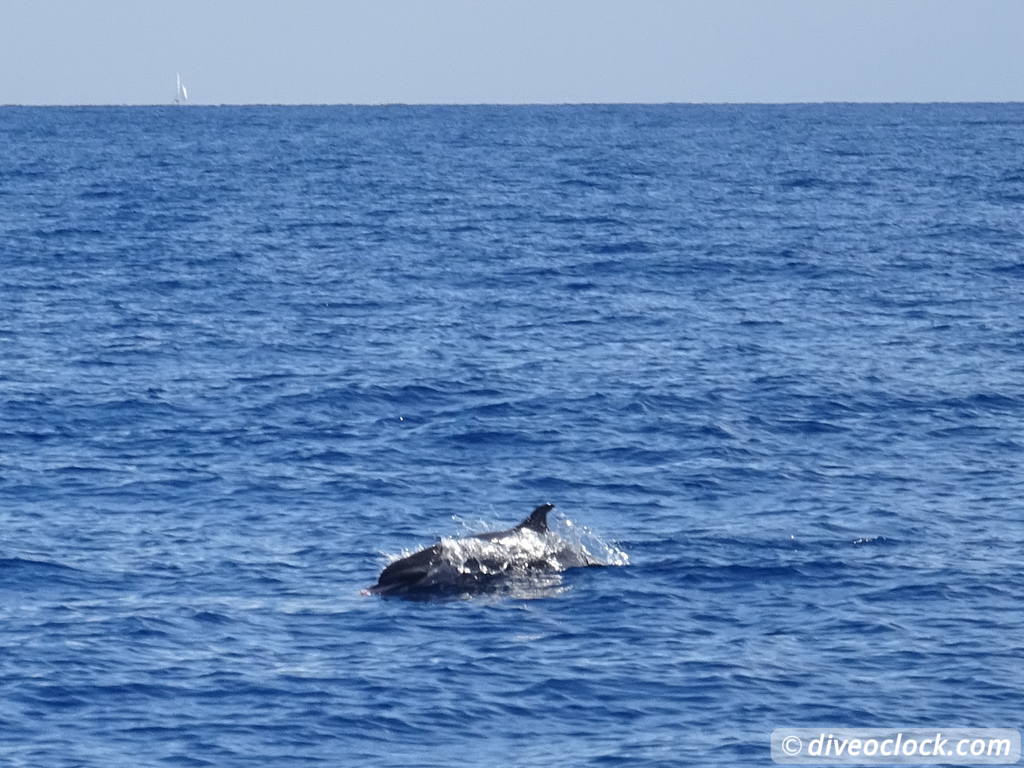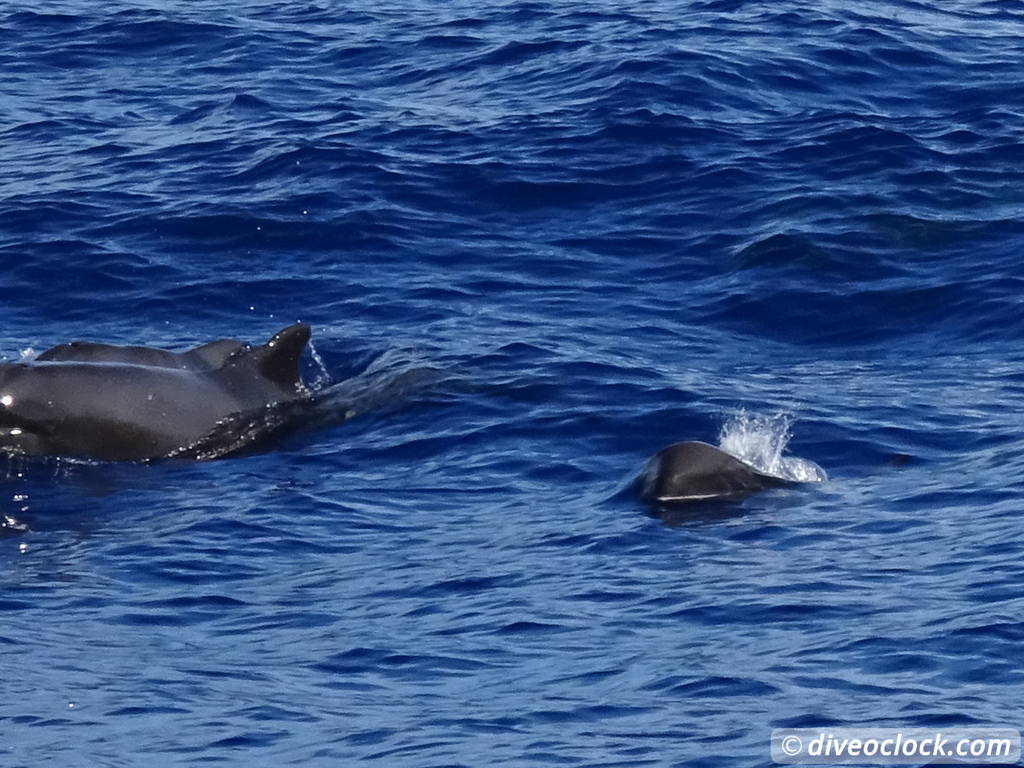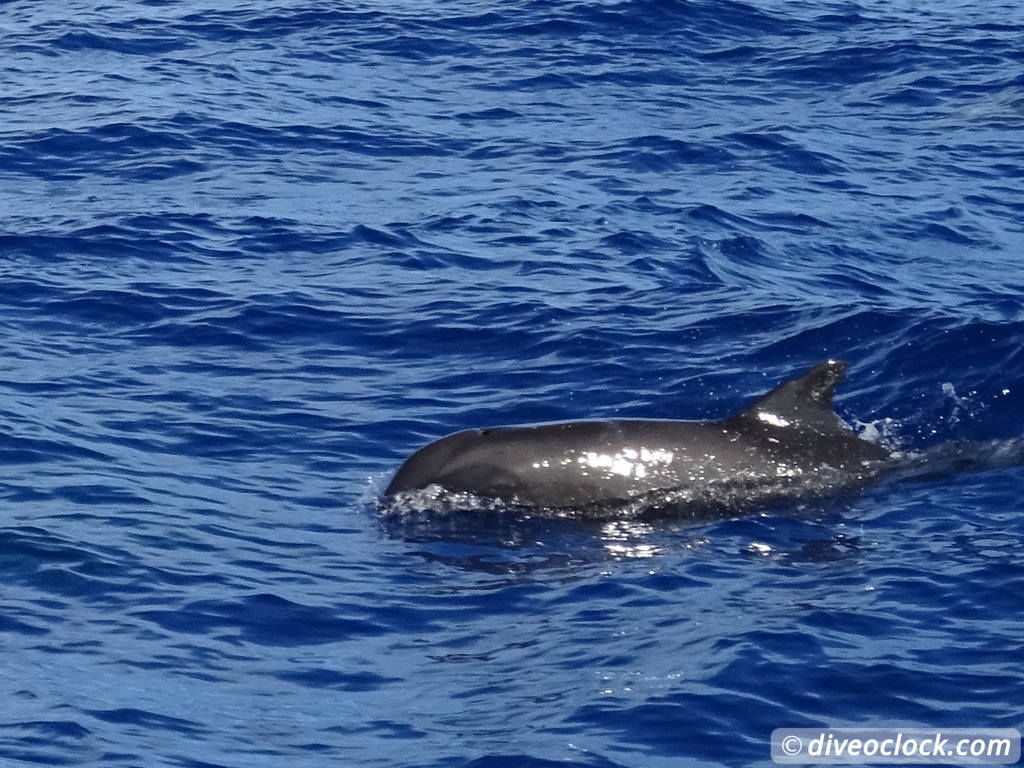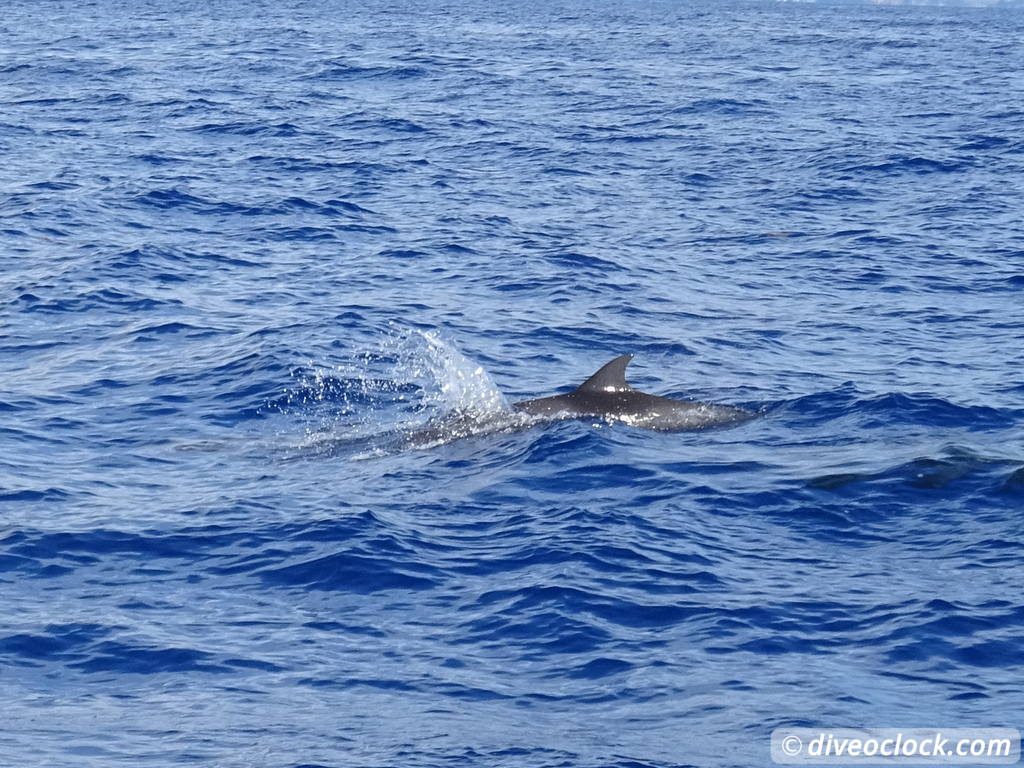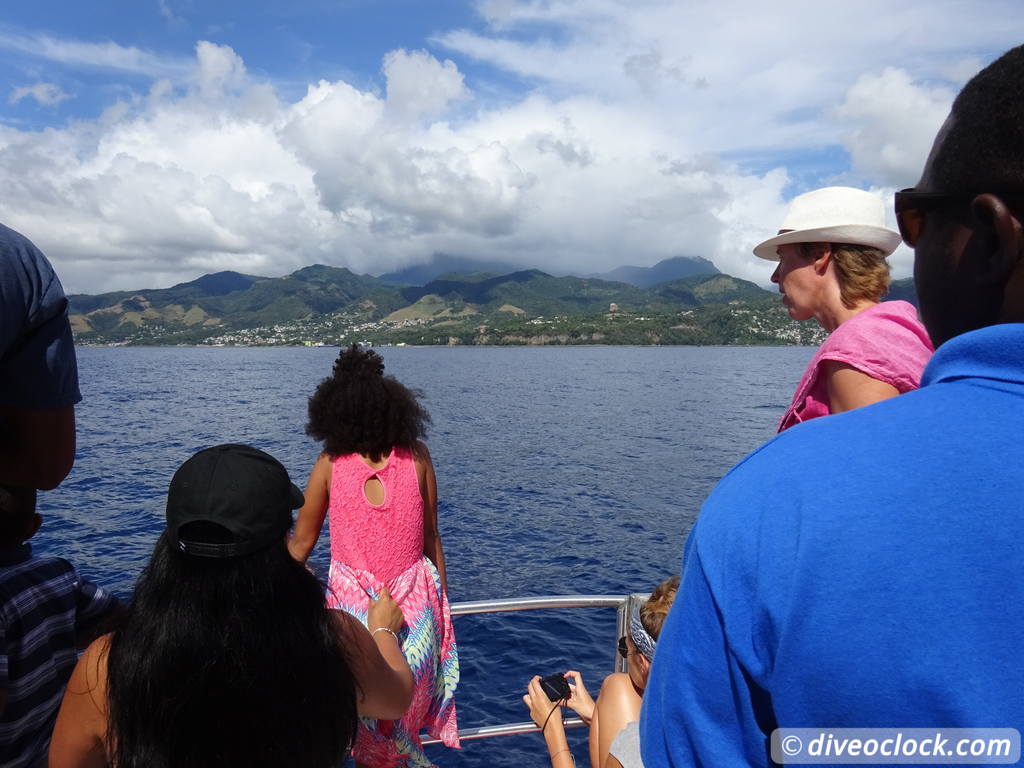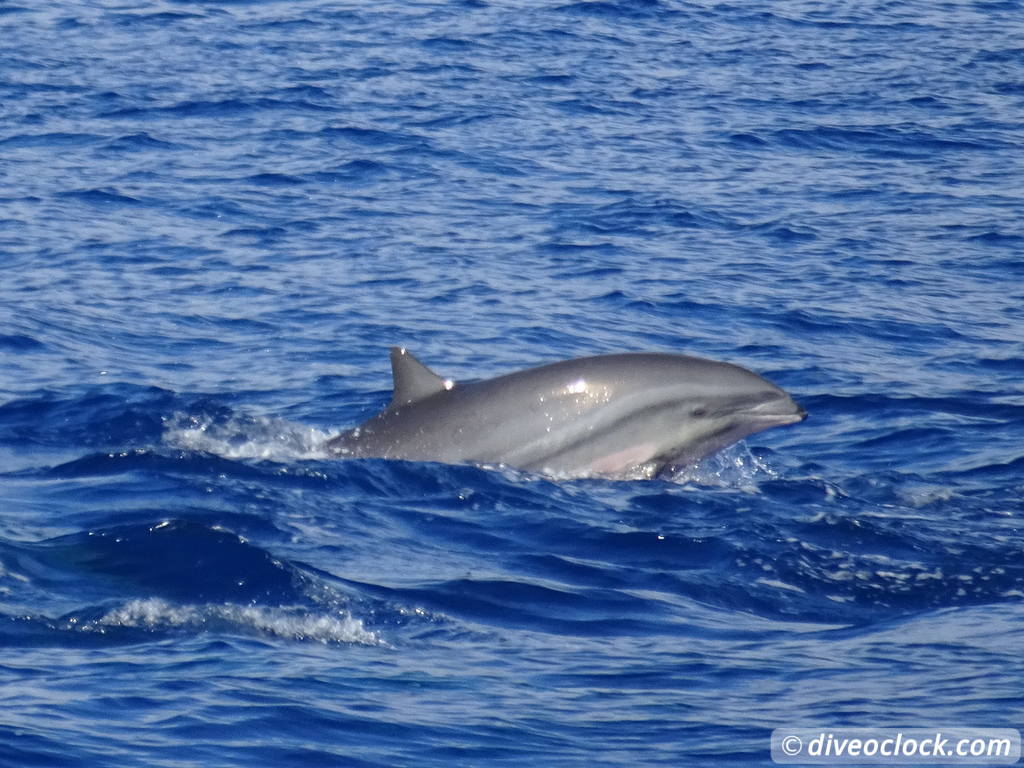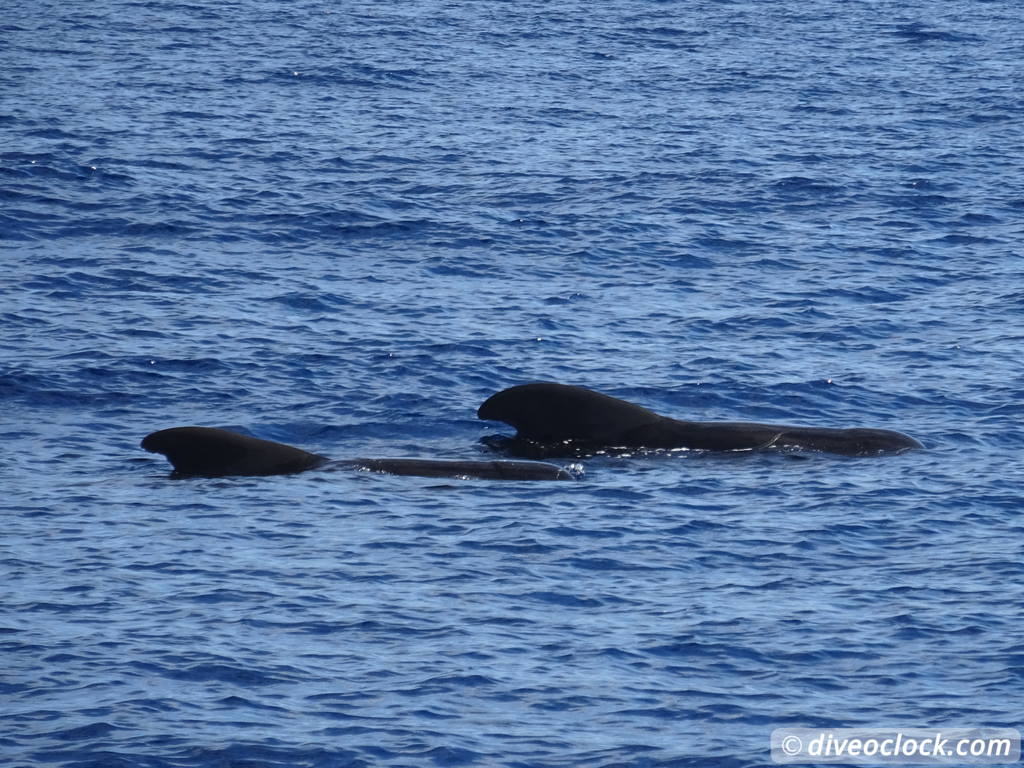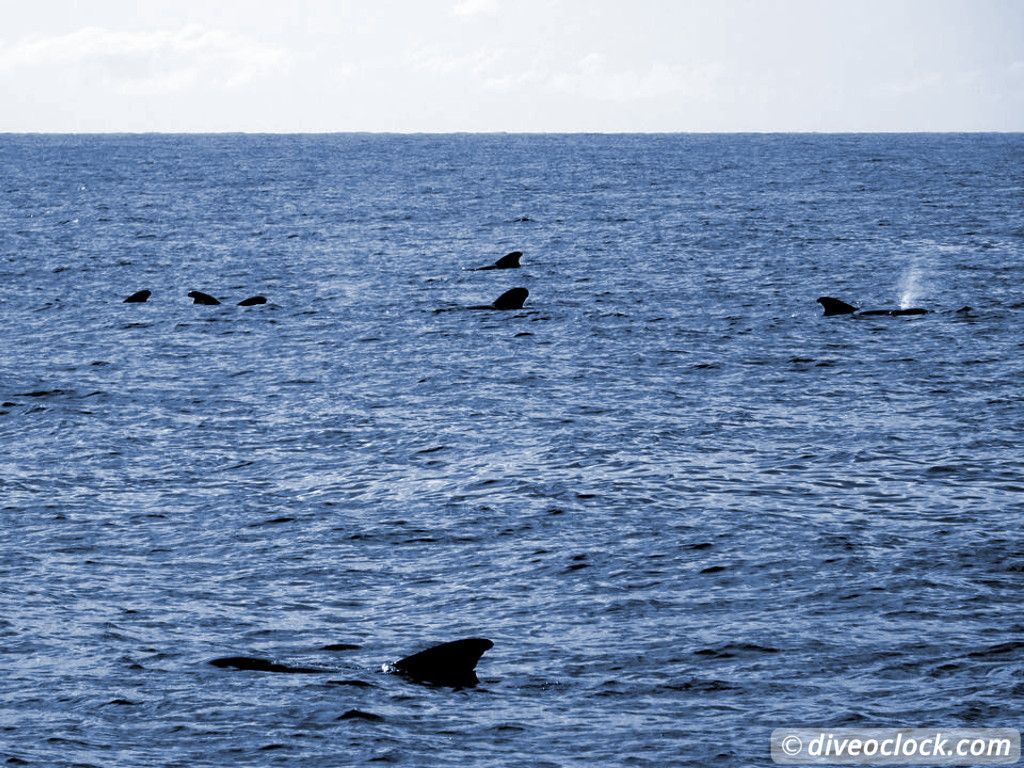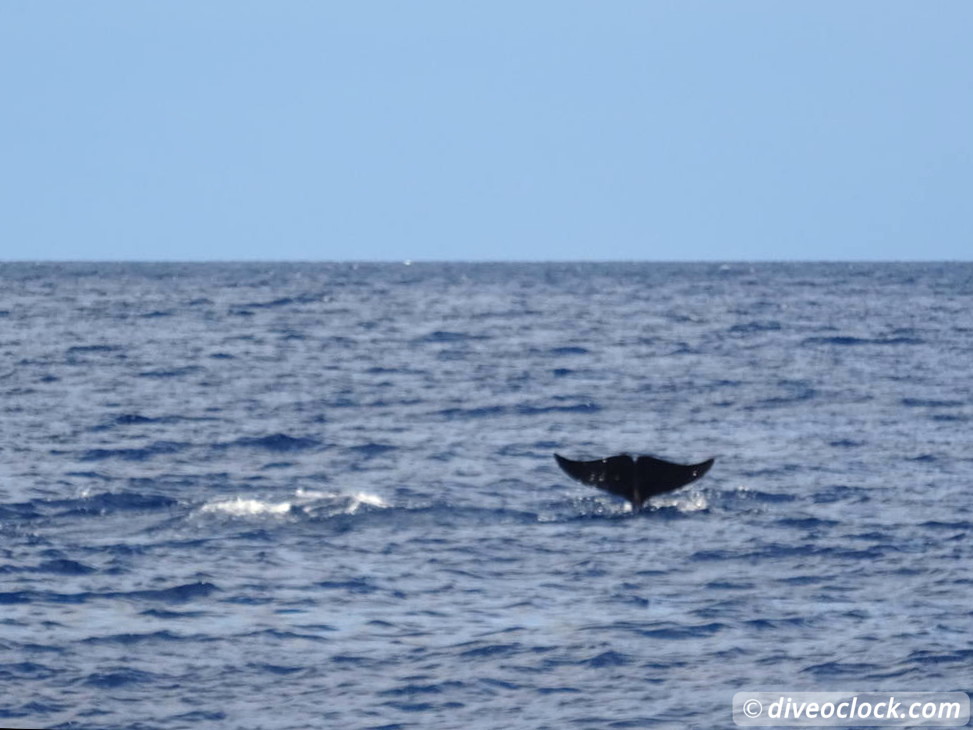 Sunday afternoon whale watching in Dominica.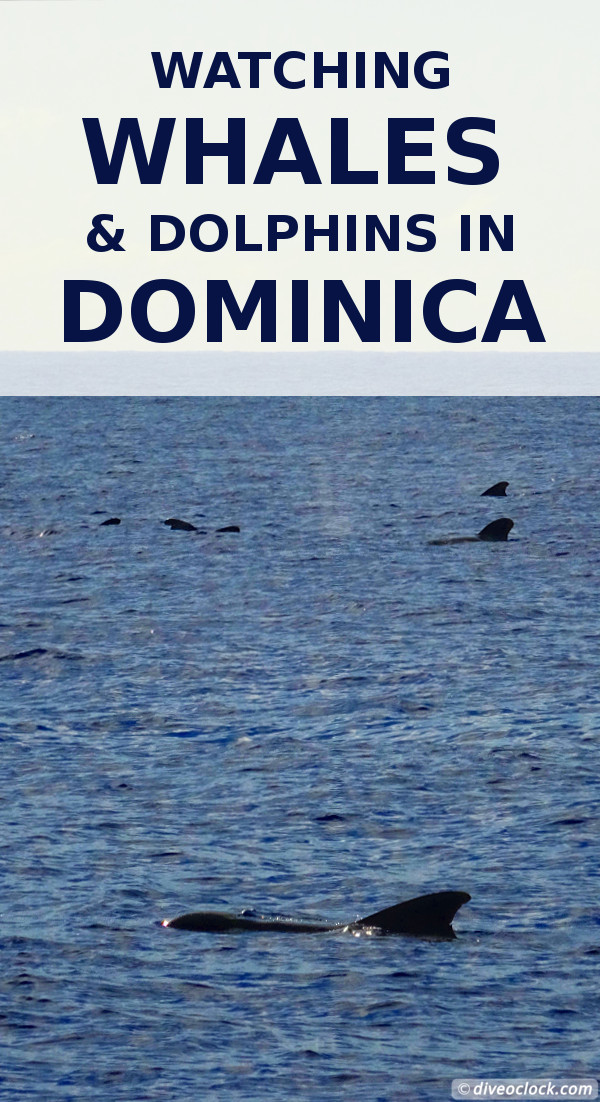 We were really lucky to spot whales and dolphins, everybody was really happy. Slowly we turned around to head back to Castle Comfort and the bar opened! Fruit and rum punch were served and it was the perfect setting to enjoy the ride back with the sun going down loaded with (new) experiences.
All was well-organized by Dive Dominica. The staff was enthusiastic and seemed to be just as eager as we were to spot some cetaceans. There was no rush in getting back when our 'time was up', great!
For more information about Dominica, things to do, restaurant and bar recommendations and a lot of useful travel tips for your holiday, visit my travel blog!
Click here for Dominica on Crazy Dutch Abroad
.
If you like this post, hit that like button on our
Facebook page
and stay tuned for more!
Marlies Wolters
Founder of Dive O'Clock "It's dive o'clock somewhere!"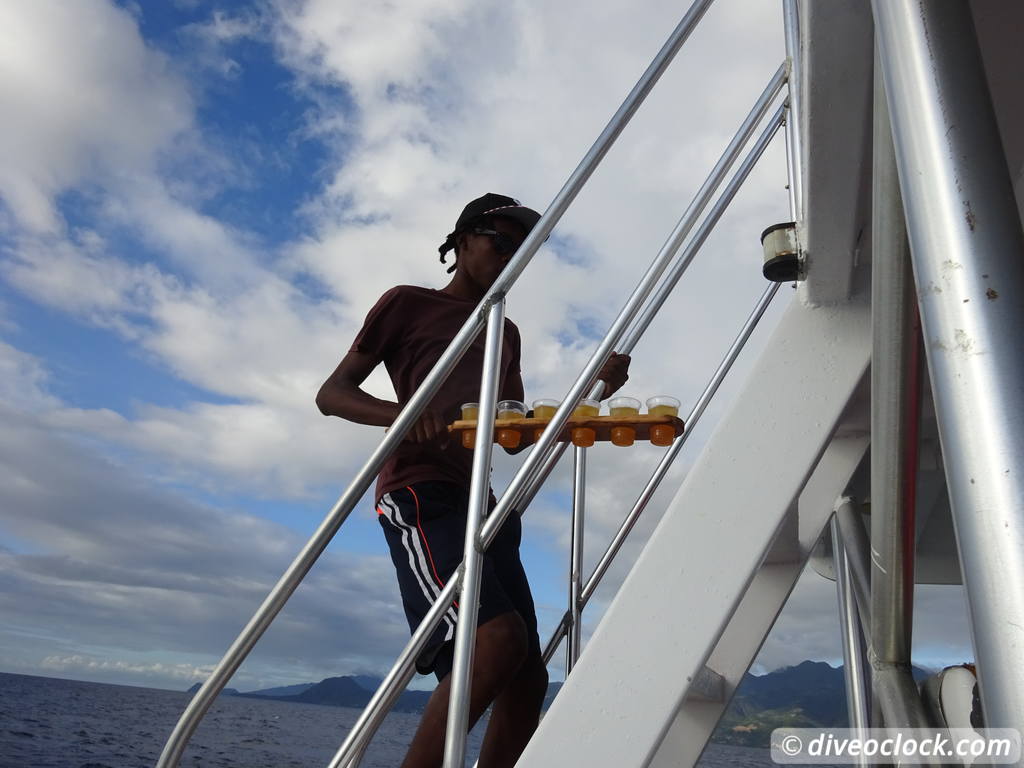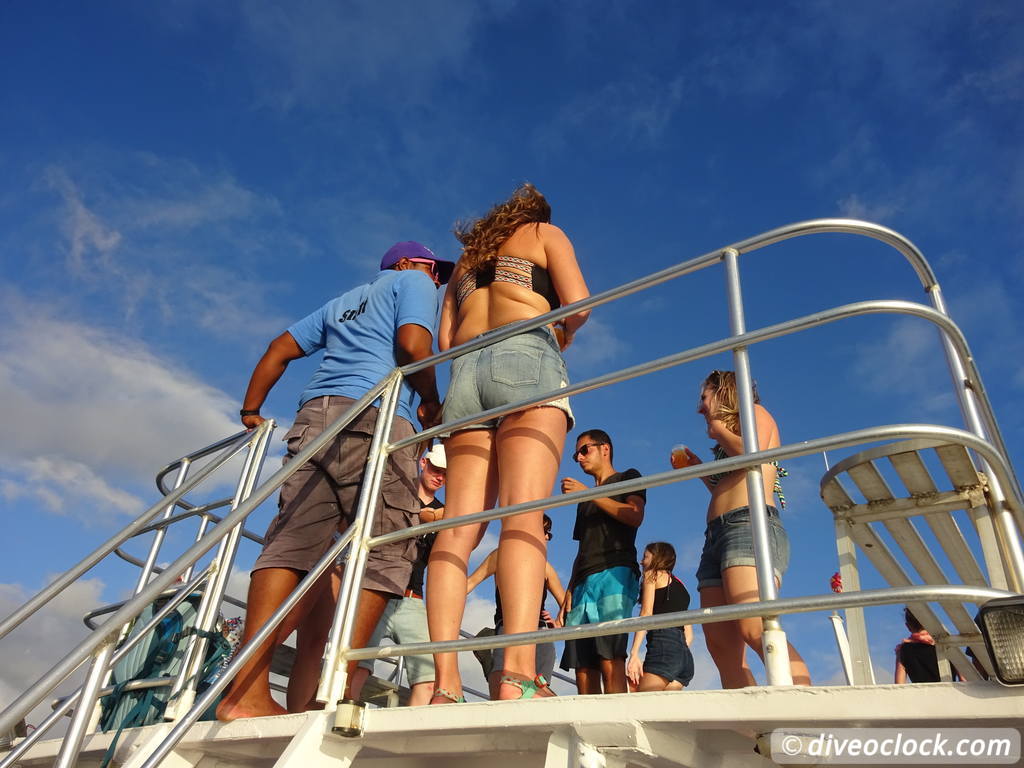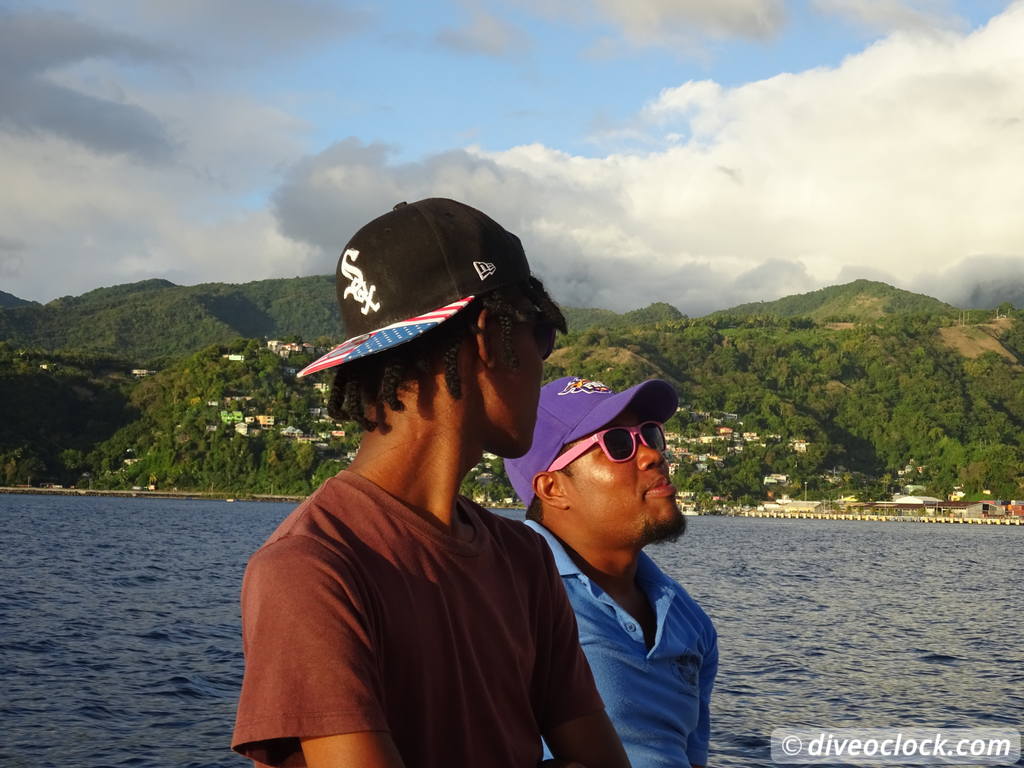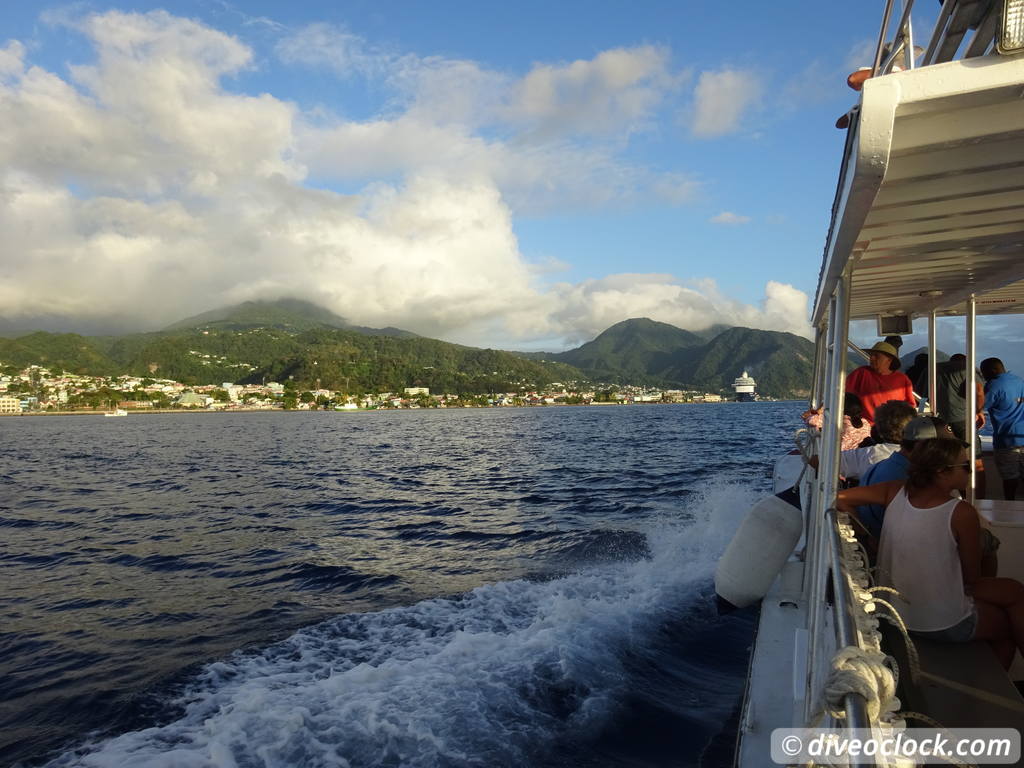 Happy returns with rum punch after Whale Watching.

Share this page: