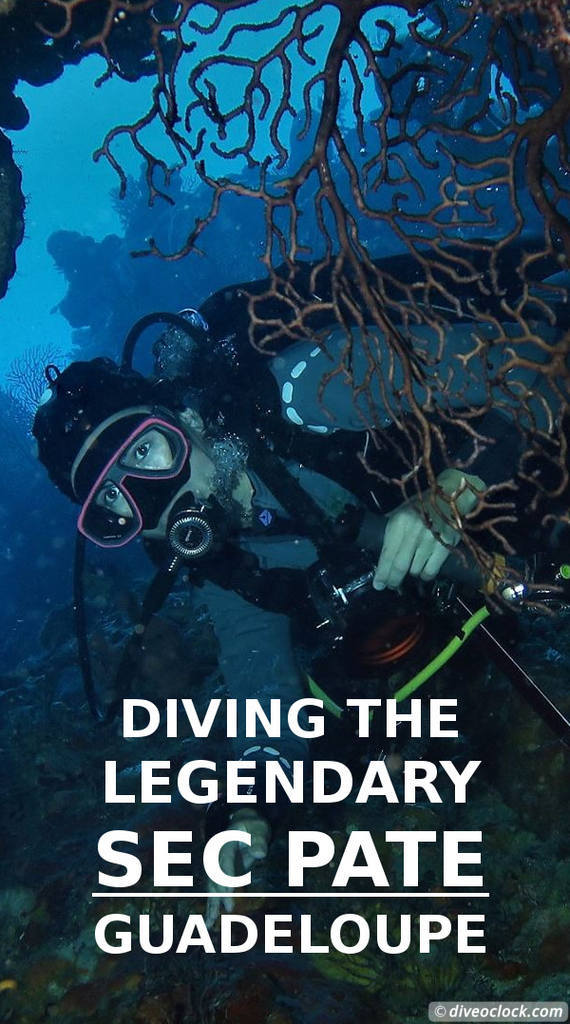 Les Saintes - Diving the Legendary Sec Pâté (Guadeloupe)
In the Les Saintes (Îles des Saintes) archipelago of Guadeloupe in the French Caribbean you can find a dive site beyond expectations. Sec Pâté is often mentioned as one of the best dive spots in the Lesser Antilles. Expect some deep diving, pumping currents and incredible marine life!
If you think of diving in the Caribbean you might come up with shallow easy dives, often without any current at all. That is true for the Caribbean side of many islands, at least in the Lesser Antilles, but that is not all. Often the point where the Atlantic and Caribbean Sea meet is where 'the magic happens' and currents can be very strong.
Guadeloupe is less know for SCUBA diving in the Caribbean. Around the main Islands (Basse-Terre and Grande-Terre) you can find dive spots that are good for beginners. If you have a bit of experience diving at corals reefs, the Les Saintes dive area would suit you better offering more corals and fish. Coming from
Dominica
which is a top dive destination in the Caribbean, it was all about finding the best dive spot of Guadeloupe for me. Let us say I did found what I was looking for around Les Saintes... big time!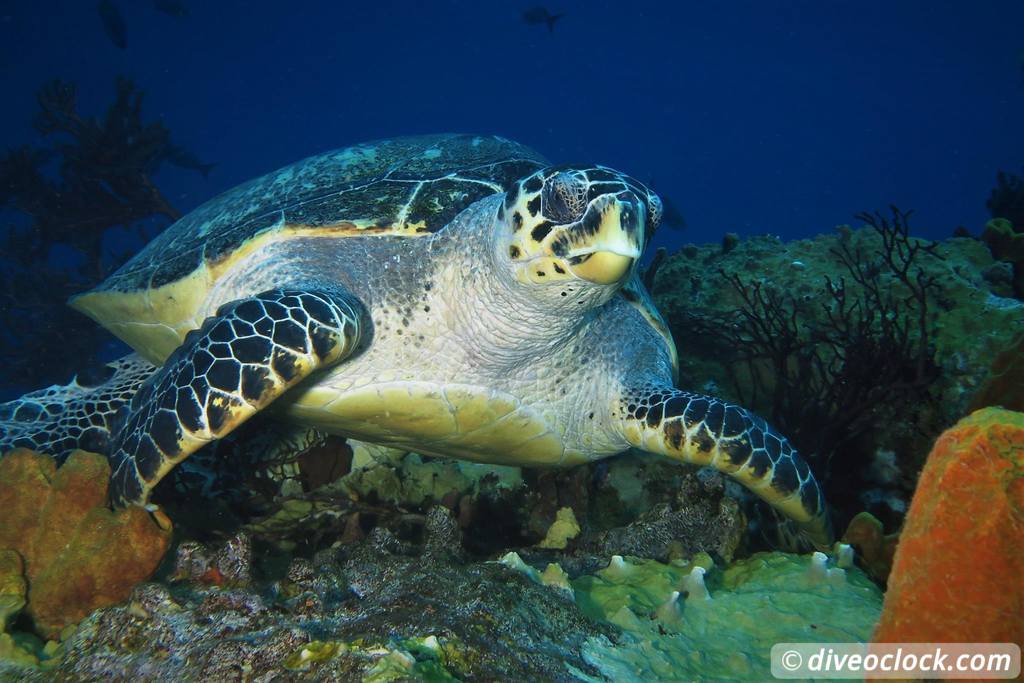 Sea turtle at Sec Pâté, Guadeloupe
Sec Pâté is a phenomenal dive site in between Les Saintes and Basse-Terre. It is an underwater pinnacle/mountain/old volcano laying in the open sea. It starts at 15 meters and drops down to 300 meters. Currents are always present as various water streams meet, mix and need to find their way around the pinnacle. This means conditions have to be right to be able to dive there, the current can not be too strong and the waves can not be to high in order to attach the boat to the mooring line, to be able to safely spot divers on the surface and not to be blow out to open ocean instantly. Sec Pâté is not for the faint heart-ed!
As Guadeloupe is a French overseas territory everything is French. That might not be so surprising but have you ever heard of FFESSM? This is the main dive organization in France, recognized by CMAS. For Sec Pâté a level 2 or PE40 dive certificate is required, equivalent to PADI Advanced Open Water with Deep diving as the scheduled maximum dive depth is 40 meters...
| | |
| --- | --- |
| Country | France, Caribbean, Guadeloupe |
| Dive area name | Les Saintes (Îles des Saintes) |
| Dive center | Plongee Pisquettes |
| Famous for | Volcanic coral reef with pinnacles, caves and lots of marine life |
| Price | 1-tank boat dive 46,- Euro (Air), dive equipment, computer and SMB included. + 10 euro for Sec Pâté/night diving. Discounts apply on multiple dives. |
| Hotel recommendation | Hôtel Bois Joli |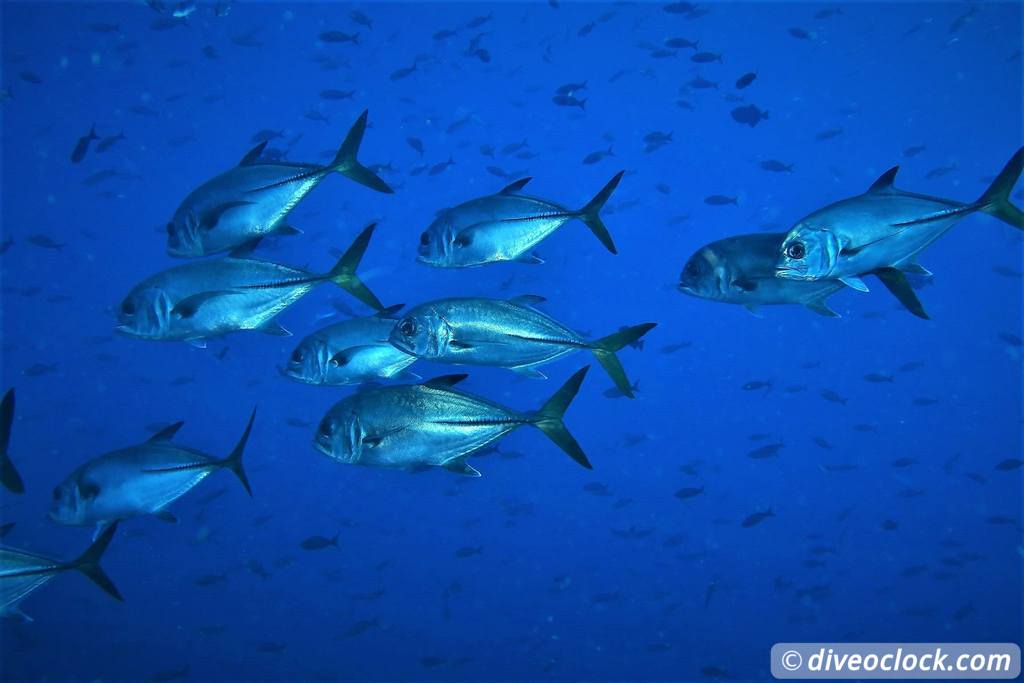 Yellow jacks at Sec Pâté, Guadeloupe
Diving Sec Pâté
After a long and extensive French briefing, luckily translated by one of the guests, we were ready to go on board. Although there were two dive instructors/guides (not sure because of the FFESSM equivalence) joining the trip our group had no guide. One of the instructors stayed on the boat for our safety while the other accompanied the other group without cameras. Our dive buddy Christian Queguiner was very experienced on this dive site, taking an underwater camera as well and happy to show us 'the rock' - perfect.
After everybody had set-up their own equipment and carried it on the boat we were ready to go and see if the conditions were right to actually dive Sec Pâté. We were lucky! The conditions were a bit rough but Sec Pâté was ON!
As mentioned before the organization was different from most PADI or SSI dive centers. It could be because of personal opinions/experience or FFESSM regulation. We rolled backwards off the boat holding the mask strap at the back of our heads, instead of regulator and mask in place at the front. Otherwise you might loose your mask in the current. With the other hand we needed to hold the rope as we rolled off the boat as the surface current was pumping. Imagine yourself doing this at high speed (no gap in between divers) with a camera as well... something different.
As soon as we were in the water we needed to grab the descent line and meet at about 5 meters. The number one rule for our ascent and descent: DO NOT let go of the line! Like waving flags we all pulled ourselves down to the end of the line at around 20 meters depth where we could find some shelter of the current from the top of the pinnacle.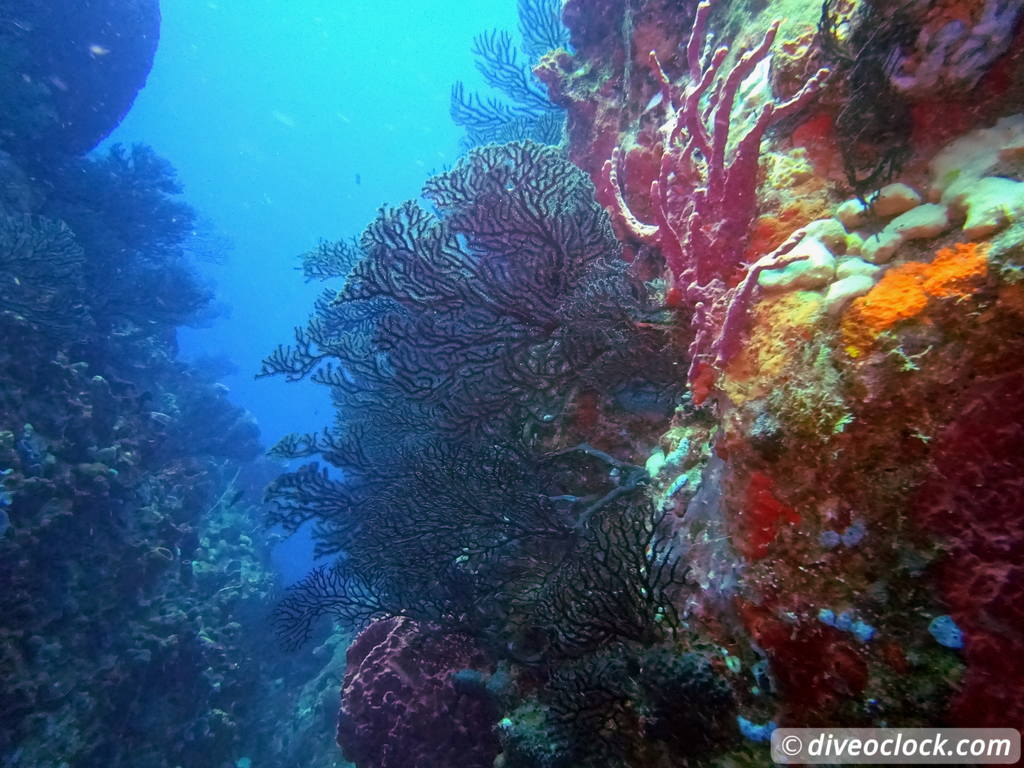 Soft corals at Sec Pâté, Guadeloupe
By the time I caught my breath, my buddies and my camera equipment I could hear
HUMPBACK WHALES
singing! WOW, from one exhilarating moment to the other. Unfortunately we could not see the Humpback whales but the other group did (but they had no camera on them), so jealous!!!
The pinnacle itself was beautiful. Overgrown with lots of colorful sponges and soft corals, really dense. Schools of fish were shoaling around the dive site and on the reef. Many beautiful Angelfish and some huge turtles were there to spot among many Butterfly and Surgeonfish species. The seascape was very interesting with many overhangs, small caves and swim-thoughts below 30 meters. During the whole dive there was some kind of current noticeable, varying from strength and direction on which we had to act.
Our dive time at the pinnacle was limited due to our no decompression limits going down to 40 meters. Some extra stops were scheduled on our way up holding the line, to off-gas as much as possible, making the dive last about 40 minutes. Of course conditions vary on every dive but this definitely is a hardcore dive site where you get some proper exercise!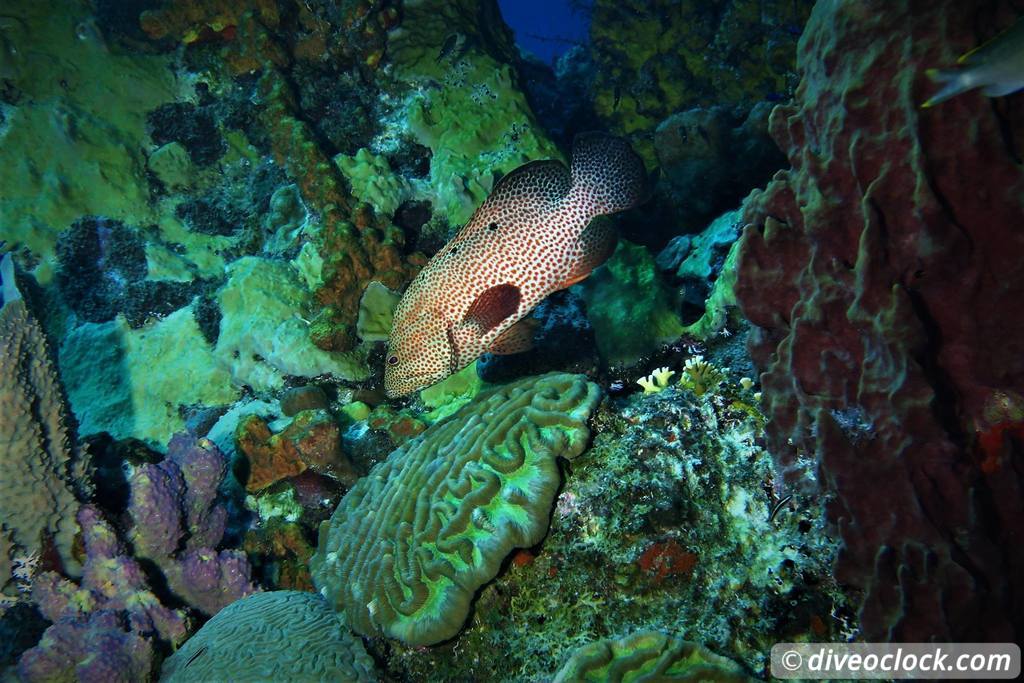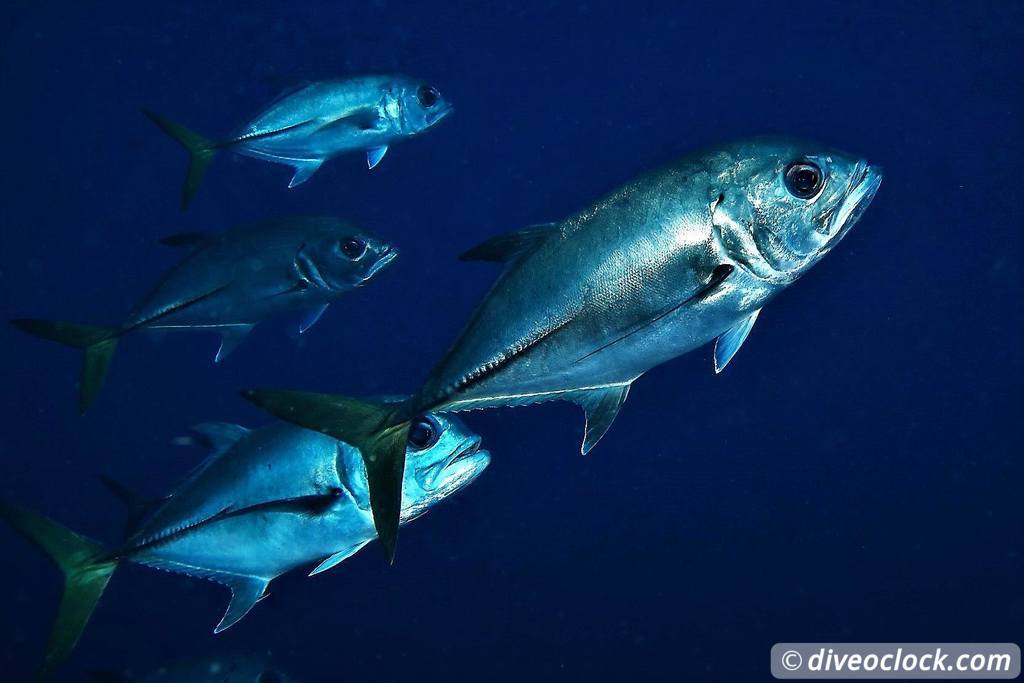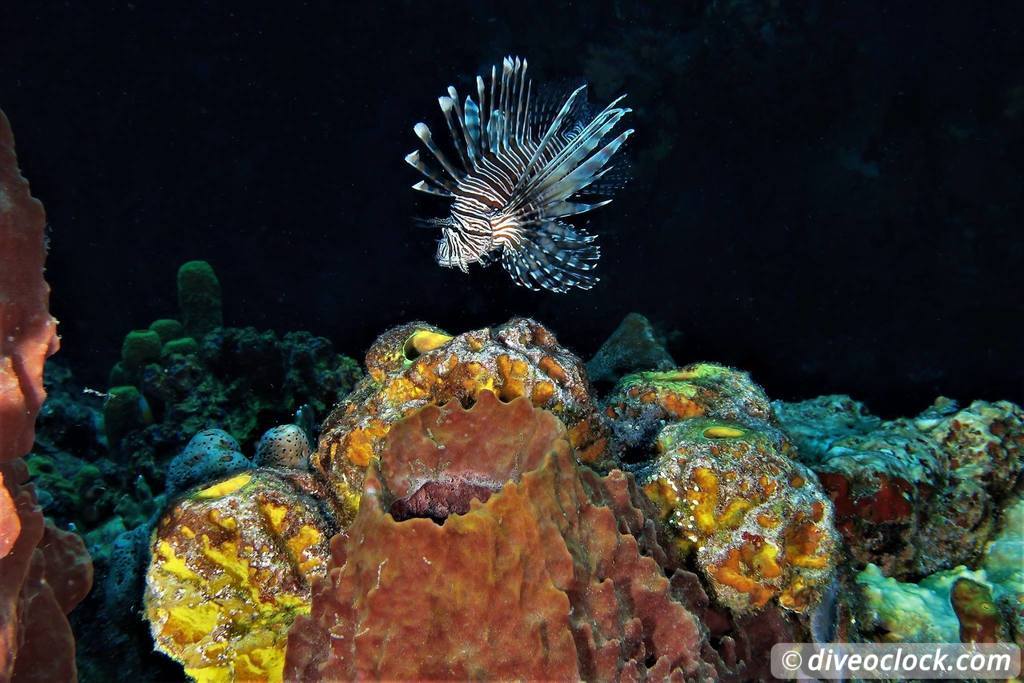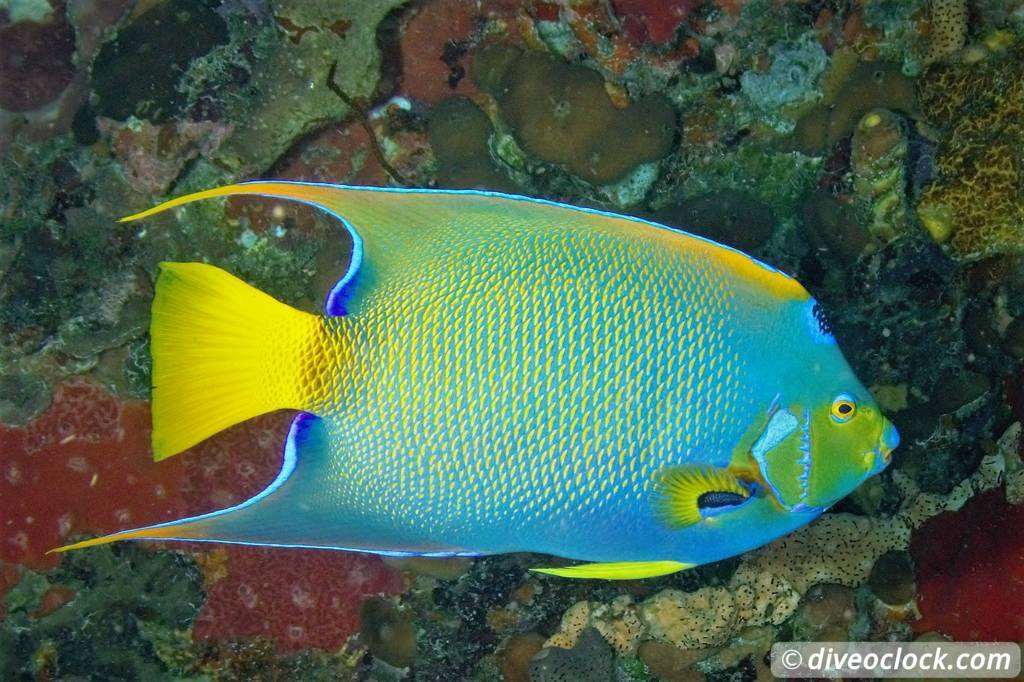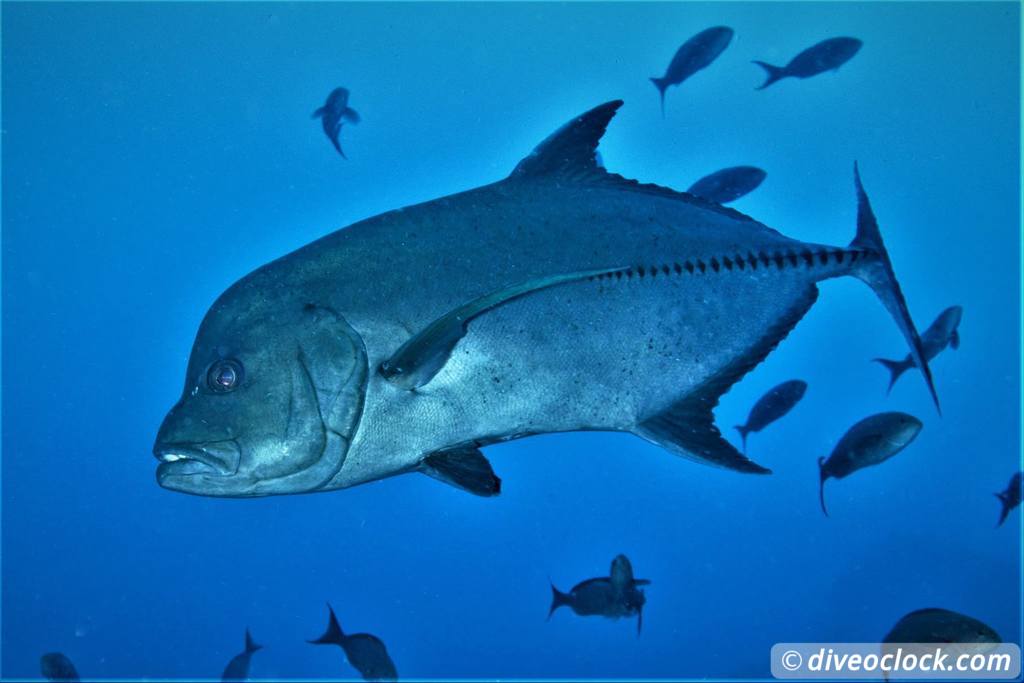 Marine life at Sec Pâté, Guadeloupe
Comparing dive destinations
Bottom structure
Reef structure
Pelagic
(big stuff in the blue)
Big reef
(bigger stuff on the reef)
Macro
(small stuff on the reef)
Current
(stream)
Flat bottom with bumps/big rocks/pinnacles
Hard corals
(not moving)
Sharks
Turtles
Nudibranchs
(snails/slugs)
No current
Slope (going down slowly)
Soft corals
(moving)
Rays
Eels/snakes
Sea horses and pipe fish
Small
(you can easily swim against it)
Wall
(steep but you see the bottom)
Table-/fan-shape
Trevally/Jacks/Tuna
Groupers
Scorpion/frog fish
Medium
(you can swim against it for a little while/higher air consumption)
Drop off
(steep and you can't see the bottom)
Anemones
Barracudas
Lobsters/crabs
Octopus/squid
Strong/reef hooks
(you cannot swim against it)
Blue
(no reference)
Sponges
Sardines/herrings
Puffers
Shrimps
Pumping/washing machine/OMG/hold your regulator
(superman)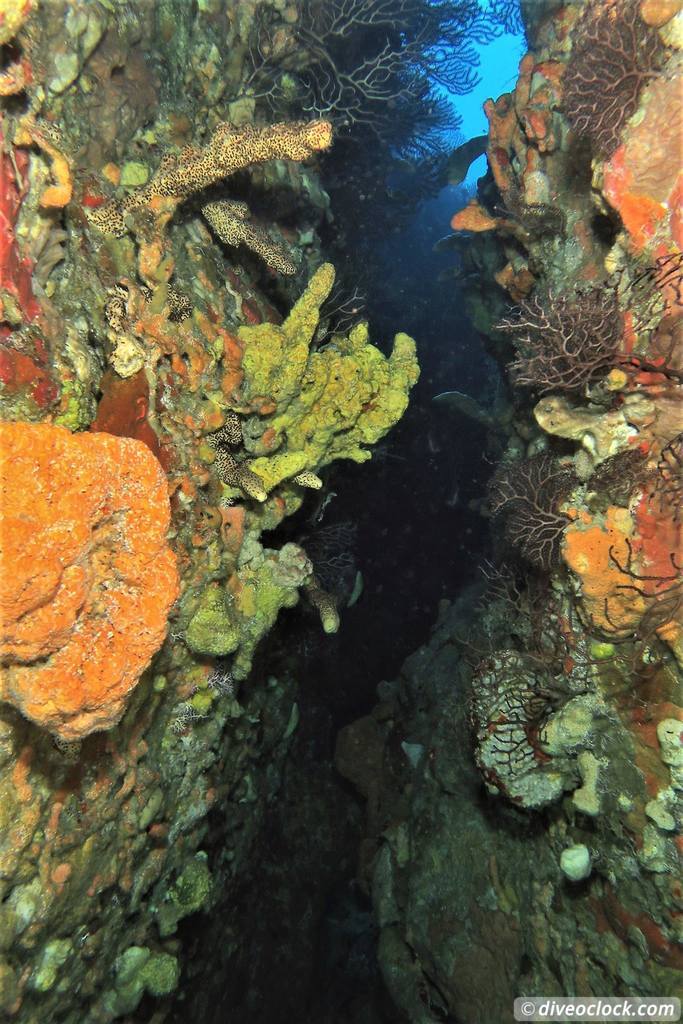 Sec Pâté, Guadeloupe
About the organization of Plongee Pisquettes
The dive center of Plongee Pisquettes is located just a little walk out of the town center of Terre-de-Haut. They are located at the waterfront making it pretty easy to move with your dive gear to the boat. The boat is good for single tank trips with benches for your equipment in the middle. There is no fresh water bucket for cameras, toilet, sun deck or other facilities on board. Considering all dive sites are only a short ride away this is all the comfort you need. Bring your own drinking water if you like.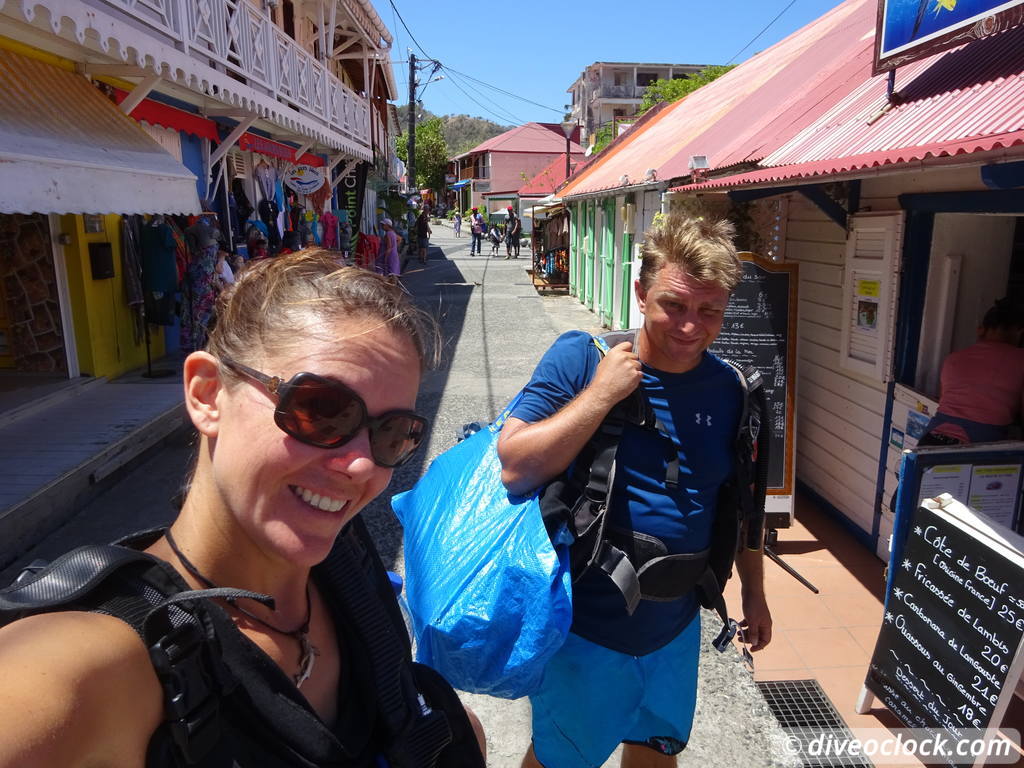 Fancy walk to the dive center through town, IKEA bag and wearing our BSDs/jackets. Why not?!
Francoise was organizing our diving and helped us getting organized. In case you do not speak French I would recommend you to bring something to translate, because English is not widely spoken at this dive center. It is a small professional dive shop with passionate staff members to take you on a dive. Because of the language barrier a bit of scanning was necessary now and then on how to do things their, the French or maybe it was the FFESSM way but all worked out fine.
We had our own set of equipment but because of my dive computer battery died and pressure tests are hard to find around here, they gave me one to borrow for free. Because of our budget we did not have time to include some other dive sites around Les Saintes. From what I heard and the pictures I saw this is worth a few dives as well, especially if you like to search for small creatures.
Les Saintes, Terre-de-Haut, is reachable by ferry from the 'main islands' of
Guadeloupe
. As staying overnight at Les Saintes can be quite expensive I would recommend you to
CALL
the dive center and book in advance. Sec Pâté is scheduled only a few times a week and, of course, when the boat is fully booked you can not join...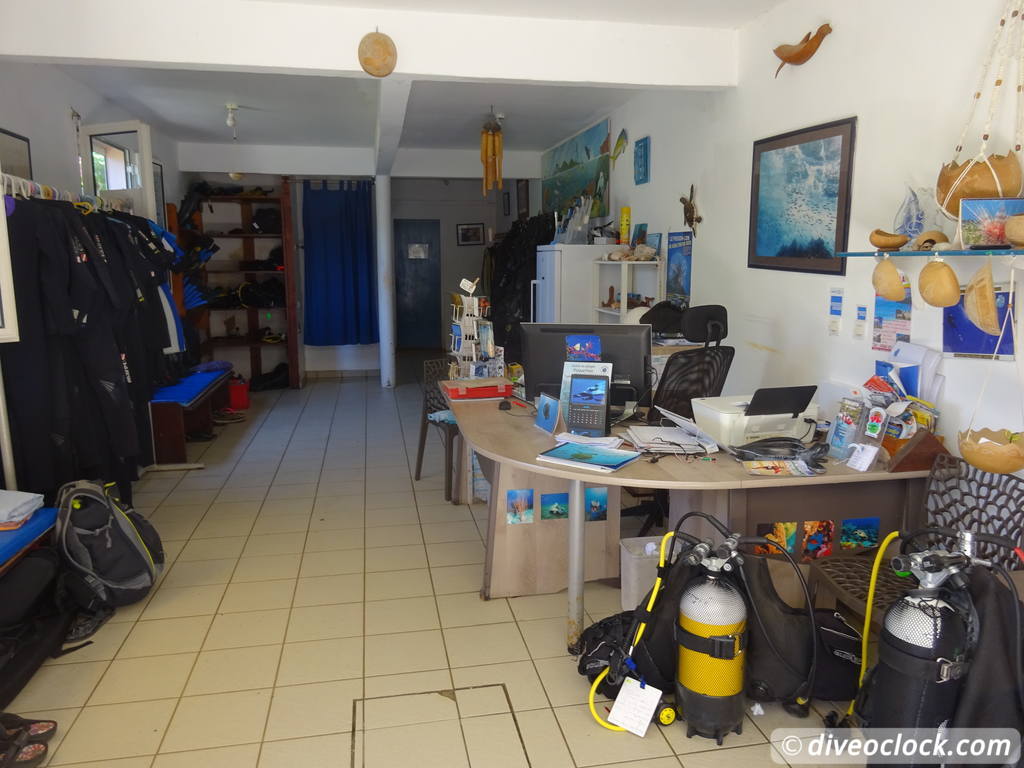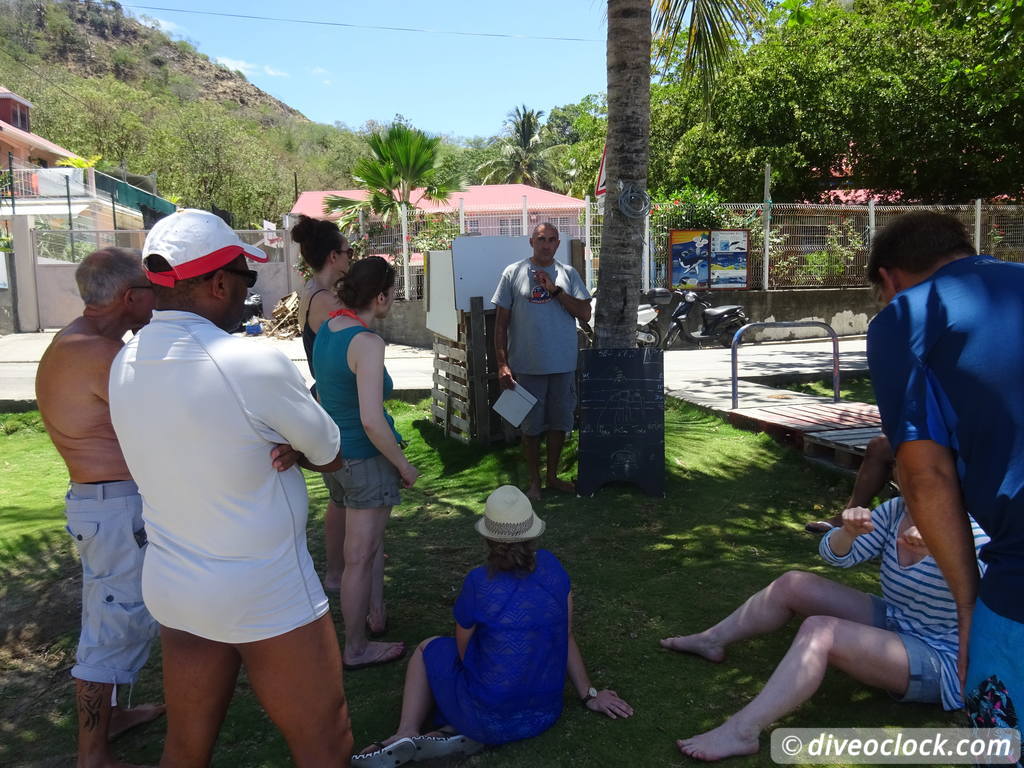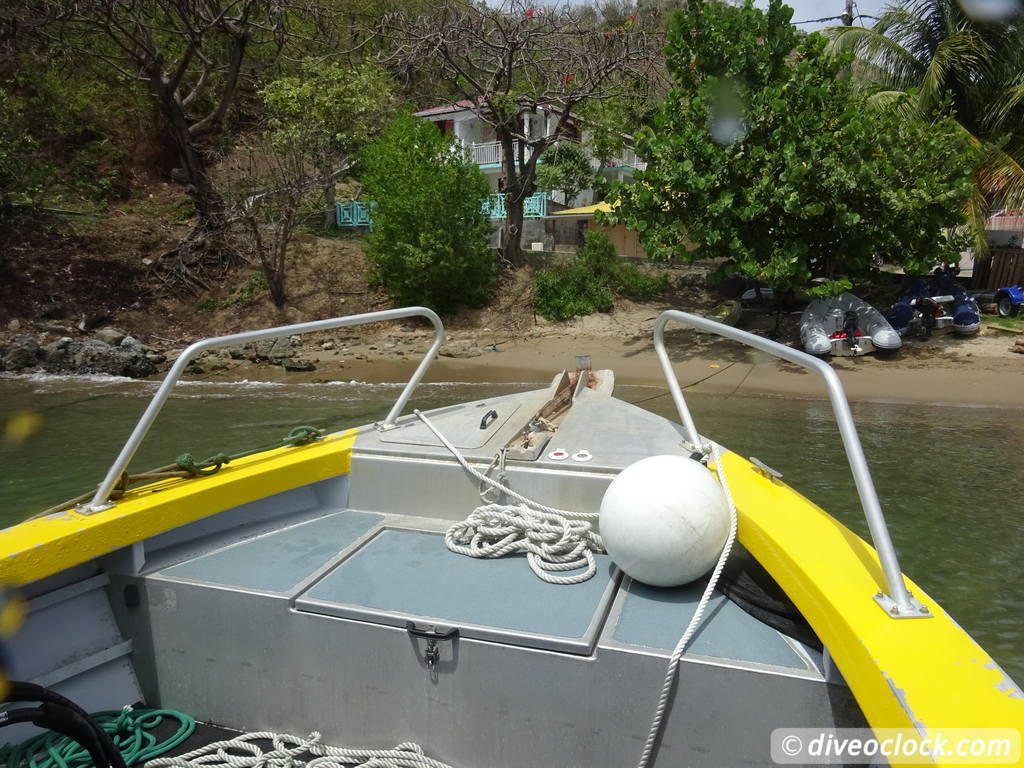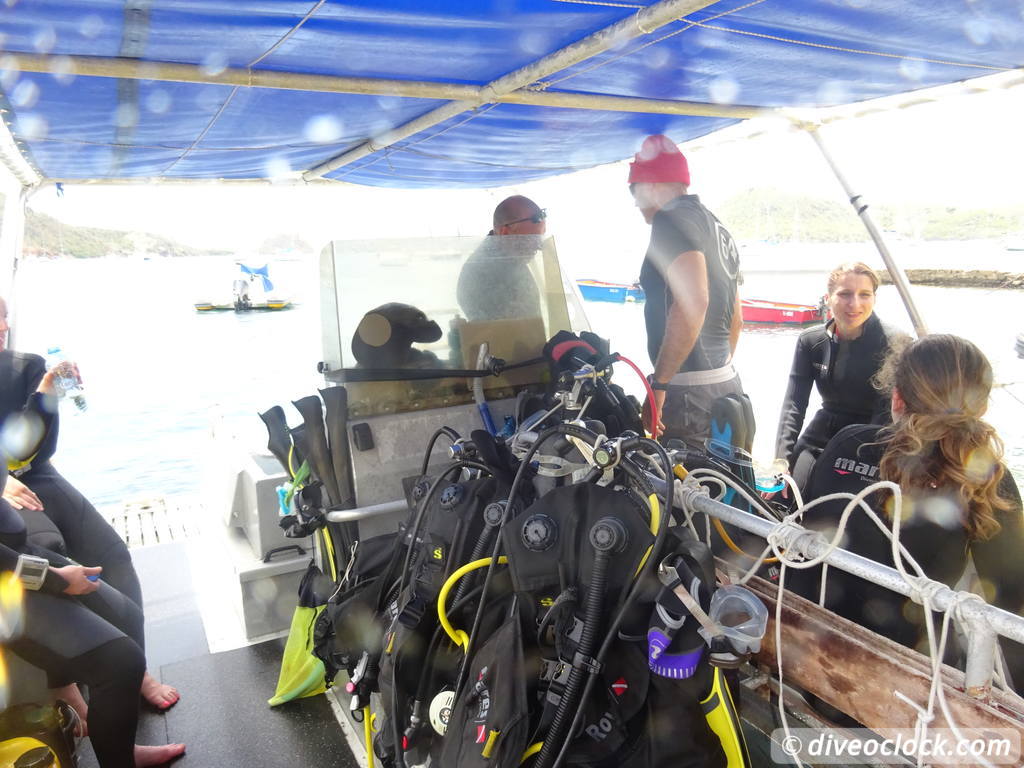 Plongee Pisquettes in Les Saintes, Guadeloupe
One funny thing to note: Do NOT mix-up Guadeloupe in the French Caribbean with Guadelupe in Mexico, a great white shark destination.
Special thanks to our dive buddy Christian Queguiner for a great dive and letting us use some of his underwater photos of Sec Pâté. It was a pleasure diving together and I will never remember his water bottle filled with rum. Diving like a pirate in the Caribbean, aaaarch.
If you like this post, hit that like button on our
Facebook page
and stay tuned for more!
Marlies Wolters
Founder of Dive O'Clock "It's dive o'clock somewhere!"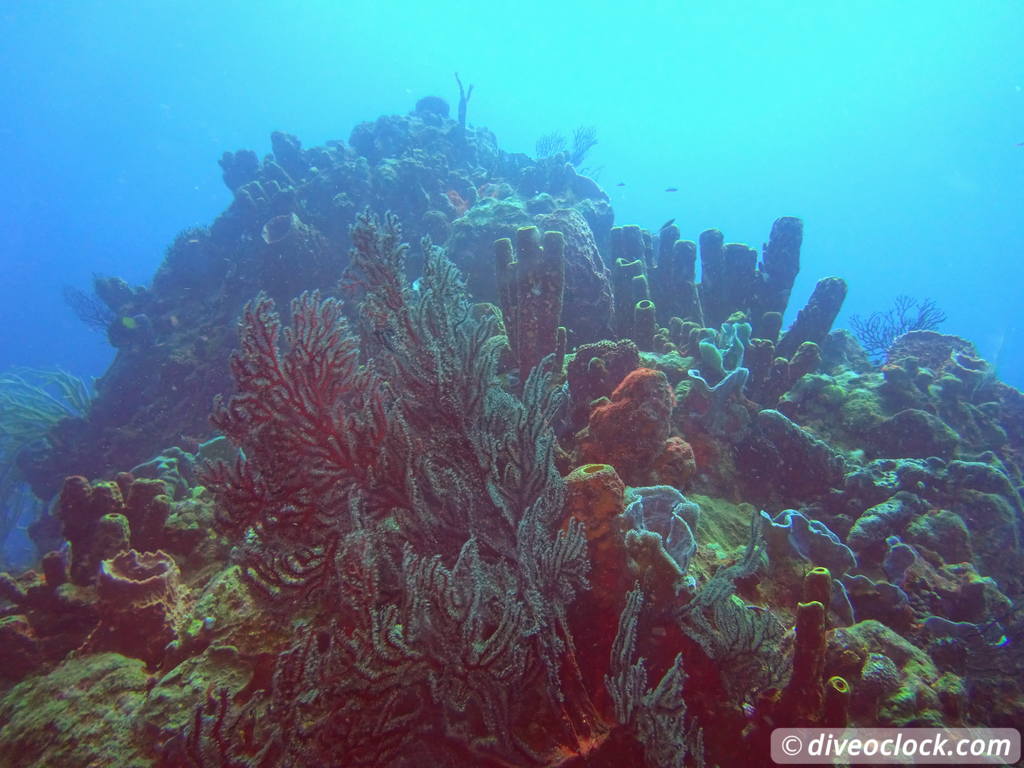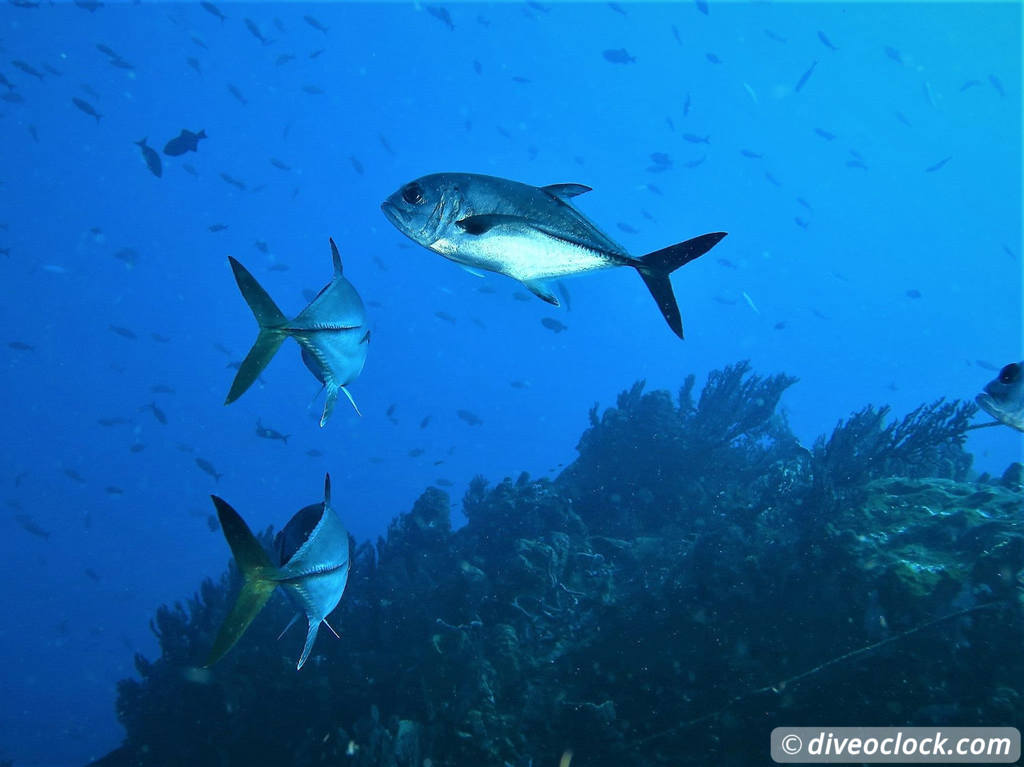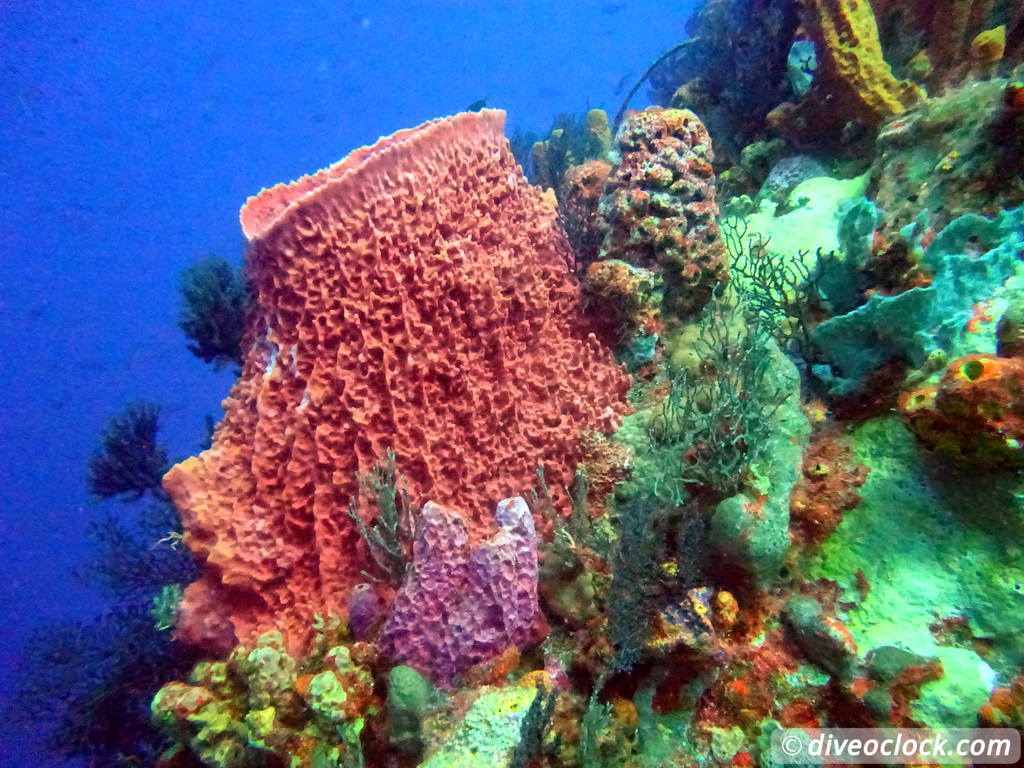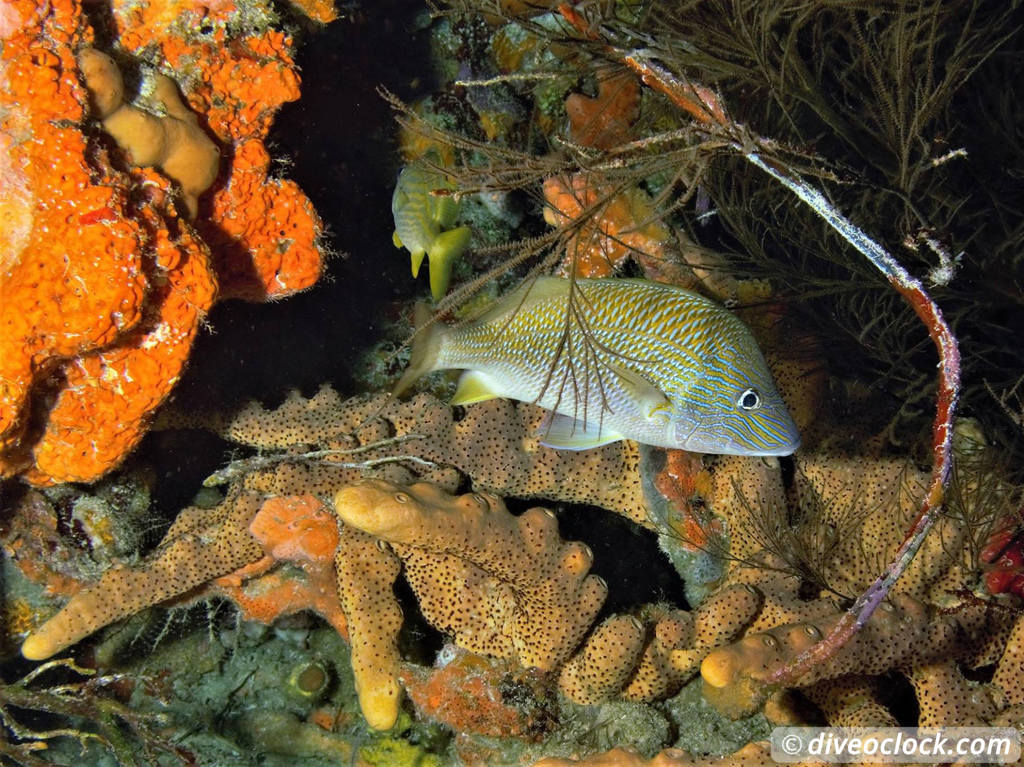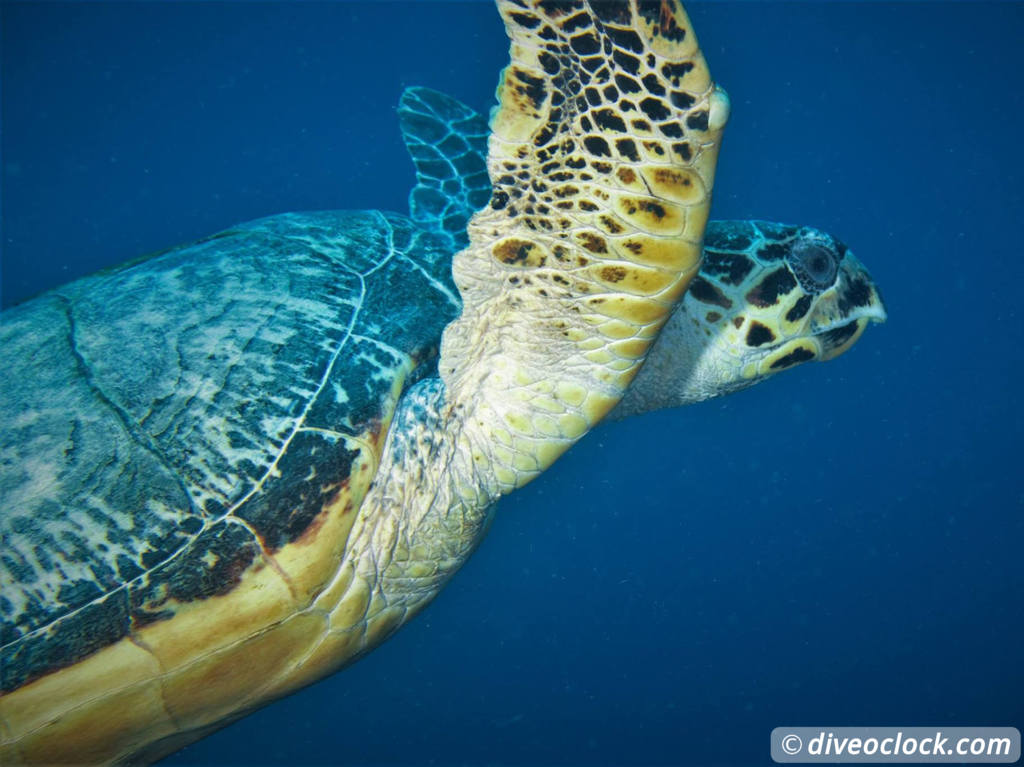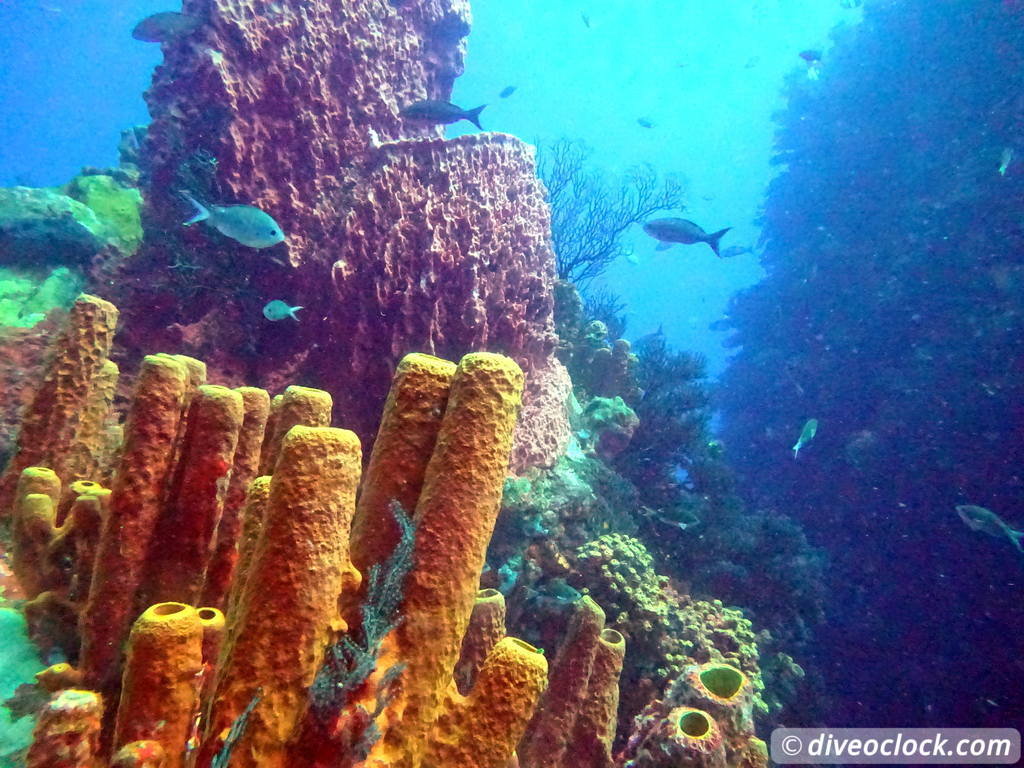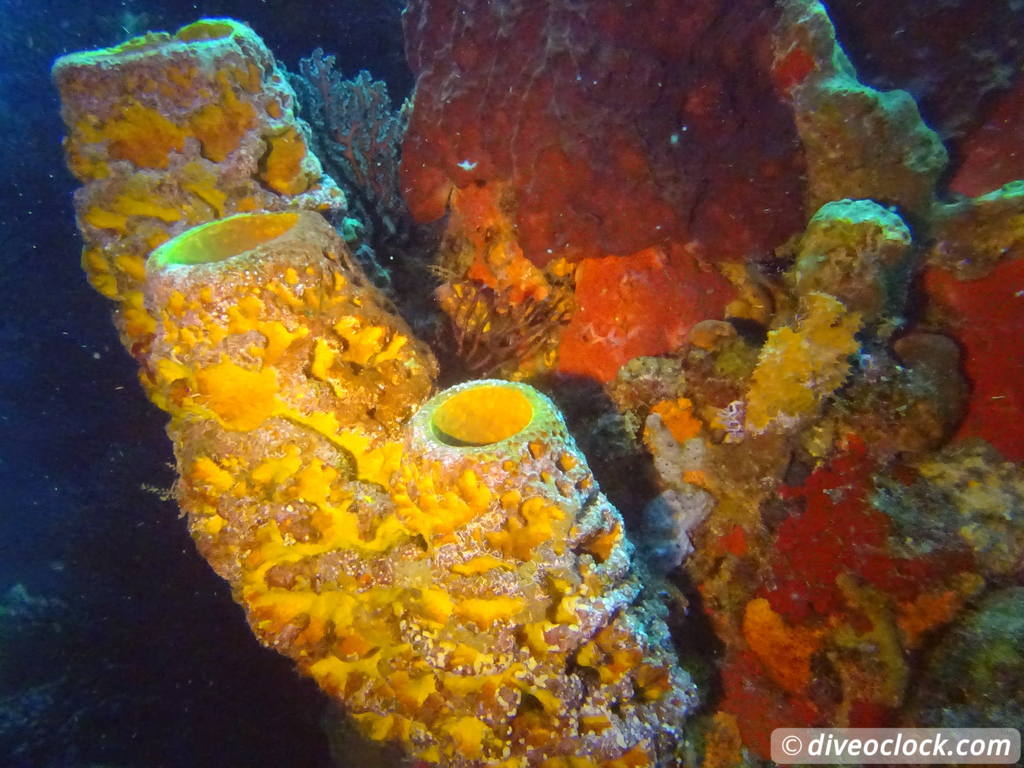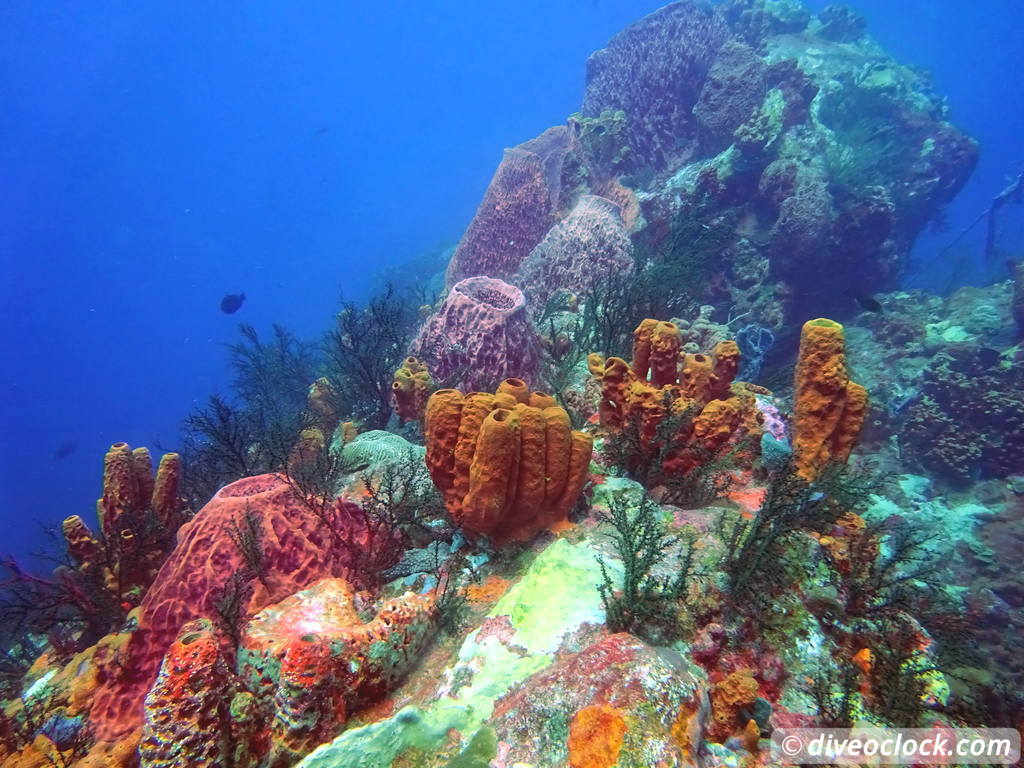 Sec Pâté, Les Saintes, Guadeloupe

Share this page: